Stunning Celebrity Wedding Dresses
Weddings are supposed to be days to remember, and a very good way to do so is to wear a wedding dress you will keep in your memories forever. As the wedding season approaches each year, more and more women turn towards celebrity weddings for inspiration, and needless to say, they can easily find plenty of it there. But when it comes to wedding dresses, some celebrities just do it better than others.
Kate Moss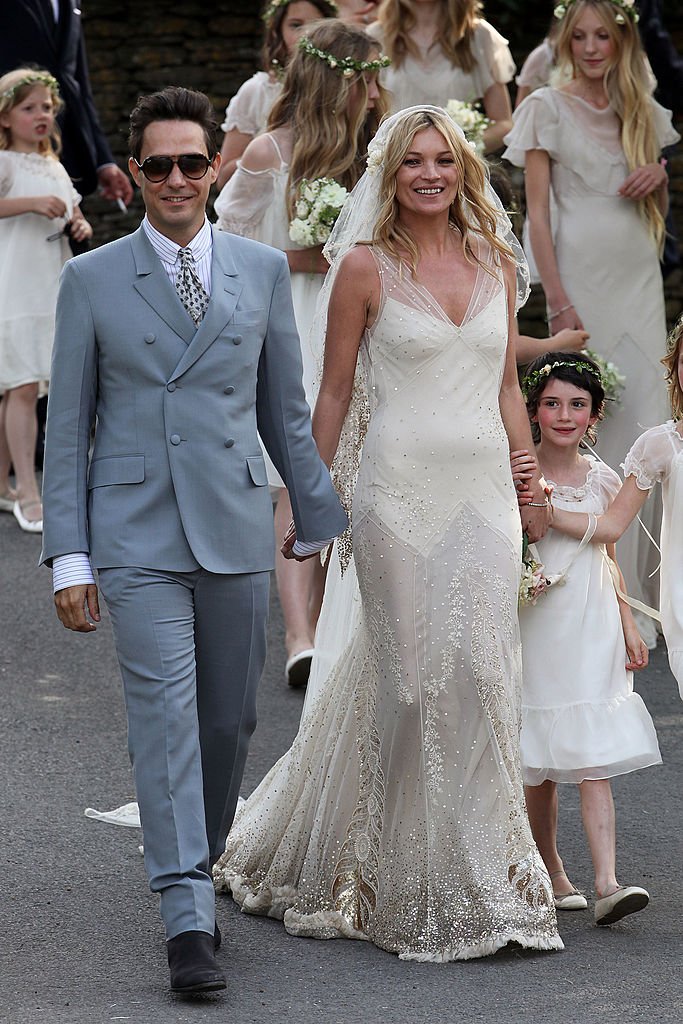 Leave it to Kate Moss to come out with an extraordinary wedding dress that brides all over the world will copy. When she married Jamie Hince in 2011, she wore a Dior gown designed by none other than John Galliano, and the style of it was highly reminiscent of the 1920s. Moss also donned a Juliet cap veil, which completed her nostalgic look.
Julianne Hough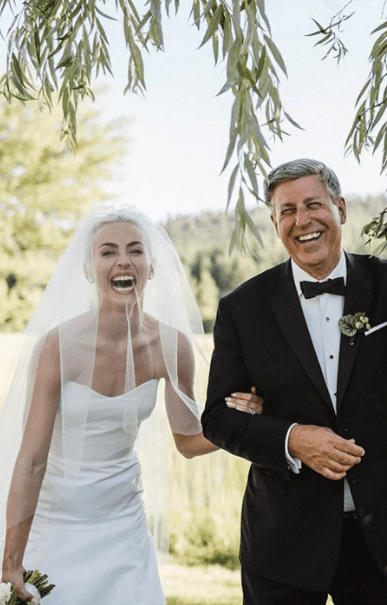 Julianne Hough went for a custom made Marchesa gown when she married the hockey player Brooks Laich. Her structured strapless wedding dress featured a long train and was a nod to the traditional wedding dresses, albeit with a twist. The gown fit Hough perfectly and matched the style of her whole wedding to the dot.
Sarah Jessica Parker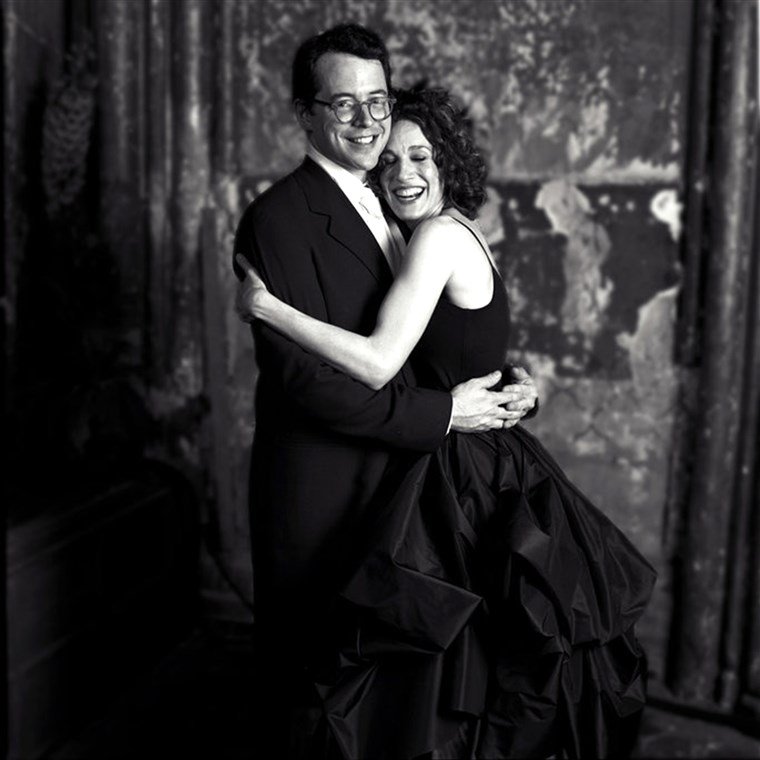 It wouldn't be Sarah Jessica Parker if she didn't surprise us all with her fashion choices. The TV star married Matthew Broderick in 1997, and her wedding dress was as progressive as it gets. It was black! Other than the shocking color, it was beautifully made, and it definitely reflected Parker's style.
Priyanka Chopra
Priyanka Chopra married Nick Jonas in a stunning Christian-Indian fusion wedding, and she changed her outfits throughout. However, her primary wedding dress was an A-line gown designed by Ralph Lauren, and it was studded with millions of sequins. Not to mention she donned a 75-foot veil!
Princess Eugenie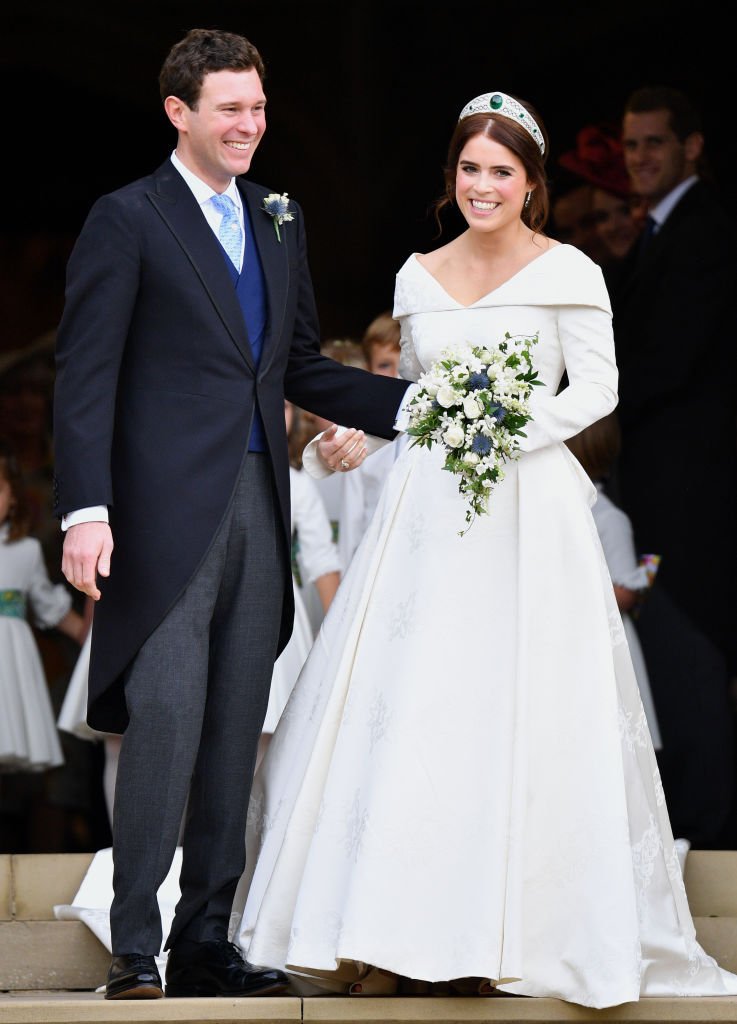 When the royals get married, the whole world takes notice. Her Royal Highness Princess Eugenie wed Jack Brooksbank in a custom made gown by the British designer duo Peter Pilotto and Christopher De Vos. The gown most prominently featured a deep V-back, proudly showcasing Eugenie's body.
Emmy Rossum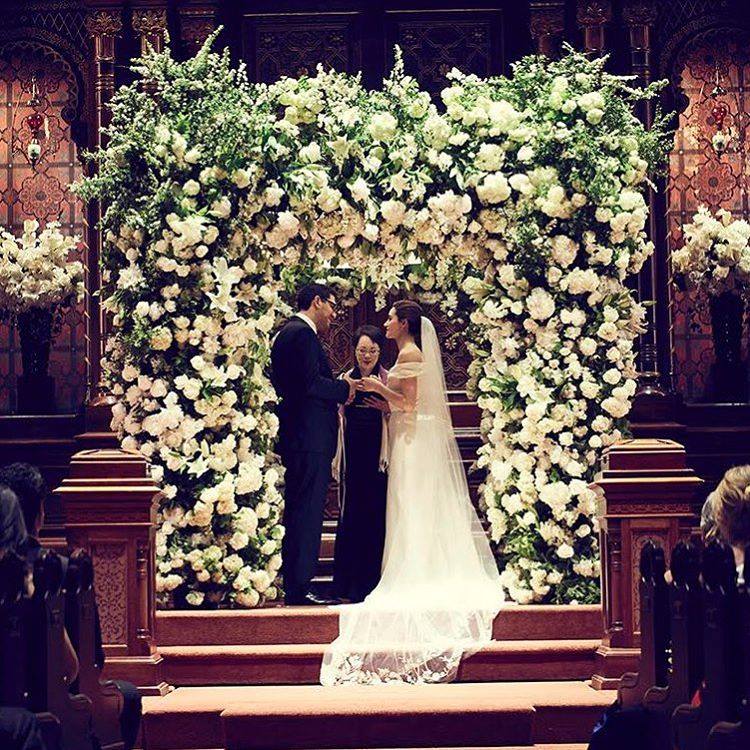 Emmy Rossum wore a custom made Carolina Herrera gown for her beautiful wedding to Sam Esmail. The wedding took place in New York City, and it was quite the happening. The wedding dress was sculptural and dramatic, and it complemented Rossum's body perfectly. 
Nikki Reed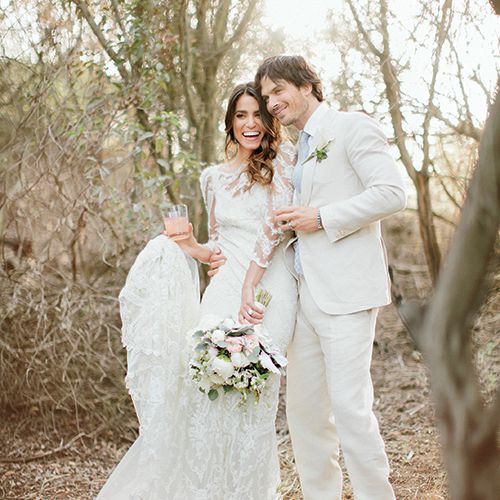 Nikki Reed married Ian Somerhalder in 2015 at a wedding that was as boho chic as it gets. The bride wore a gown by Claire Pettibone, and it featured a dramatic train, three-quarter sleeves, and a beautiful neckline. Reed went without a veil entirely, choosing to have her hair naturally messy instead.
Karlie Kloss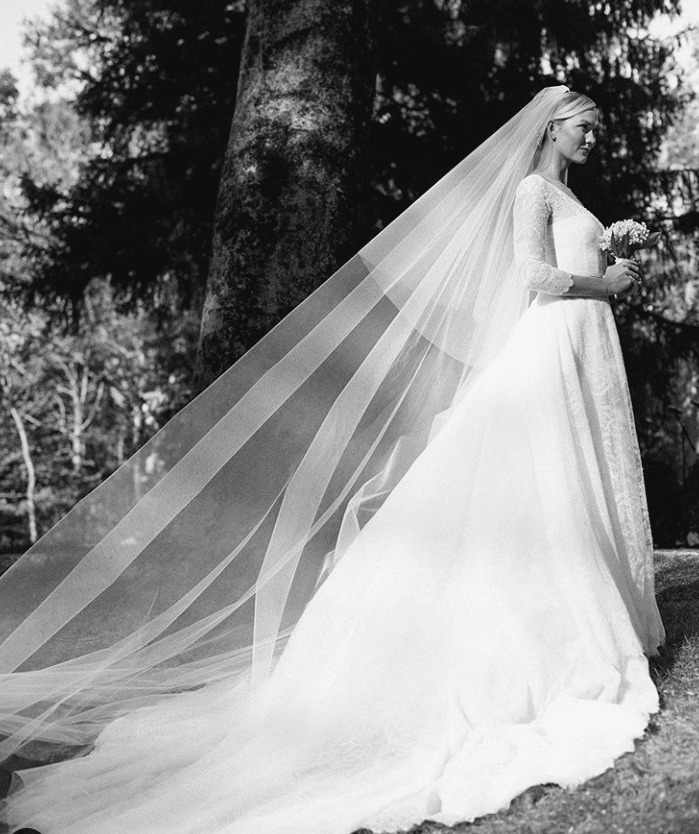 The model Karlie Kloss said yes to Jared Kushner at their New York wedding while wearing a stunning gown made by Dior. The wedding dress was made from a delicate material and featured lace sleeves and a V-neckline, accentuated by a long veil. Kloss certainly put the modern back in the classic. 
Idina Menzel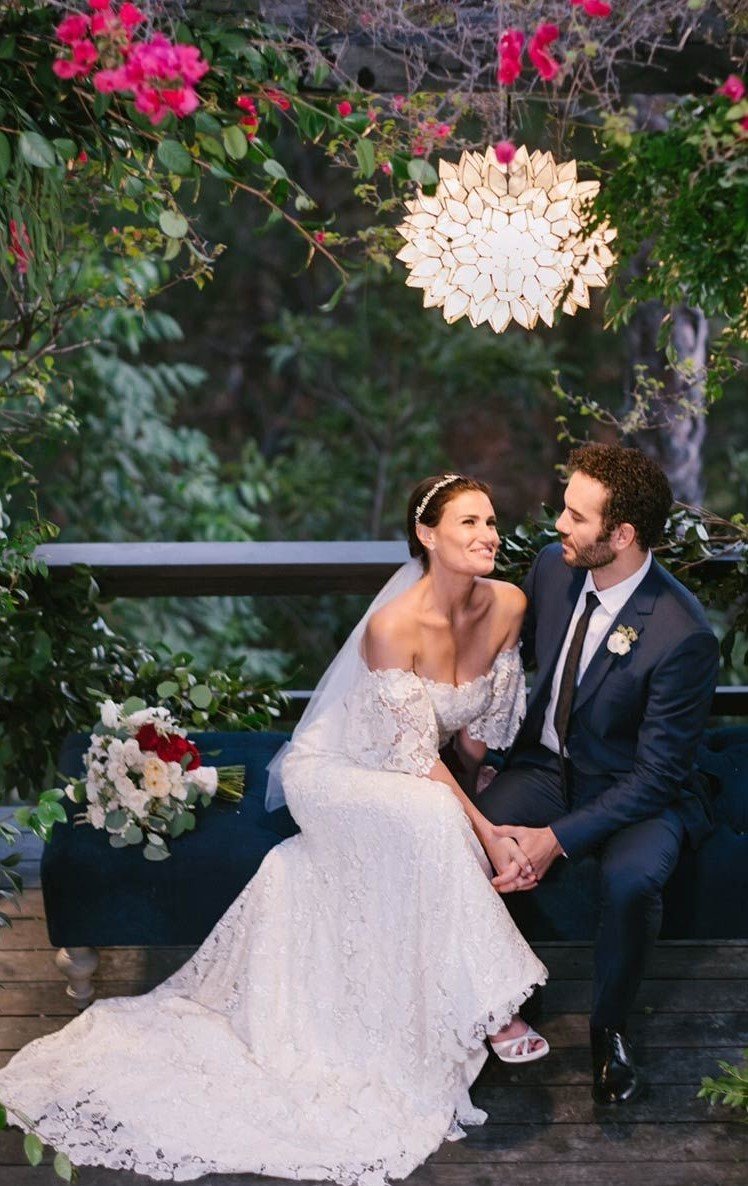 Idina Menzel went for the boho look at her wedding to Aaron Lohr. Her gown was custom made by Carolina Herrera, and it was a floor-length one. What was perhaps the prettiest part of the dress were the sleeves. They were off-the-shoulder flutter ones, and definitely the stuff of many bride's dreams.
Olivia Palermo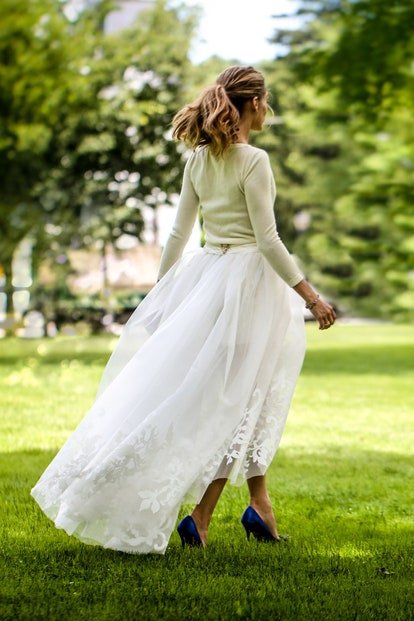 Olivia Palermo made her name as a bonafide fashion icon, so no wonder her wedding dress didn't disappoint. She wore a three-piece Carolina Herrera to her wedding to Johannes Huebl. The gown consisted of a cream-colored cashmere sweater, white shorts, and a skirt.
Solange Knowles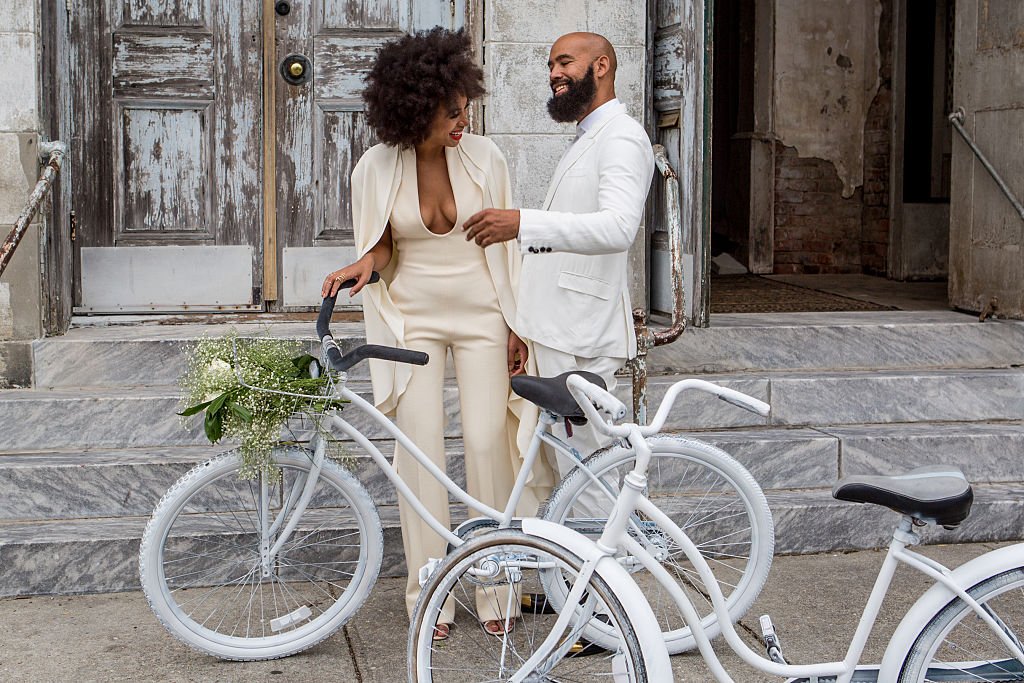 Solange Knowles is not one to adhere to fashion norms. When she married Alan Ferguson in 2014, she wore a jumpsuit instead of a dress! Solange actually donned two wedding outfits, both of which were caped, but for her walk down the aisle specifically, she wore a column-style dress. However, her white jumpsuit made quite the fuss in the media and didn't fail to inspire brides all over the world. 
Portia de Rossi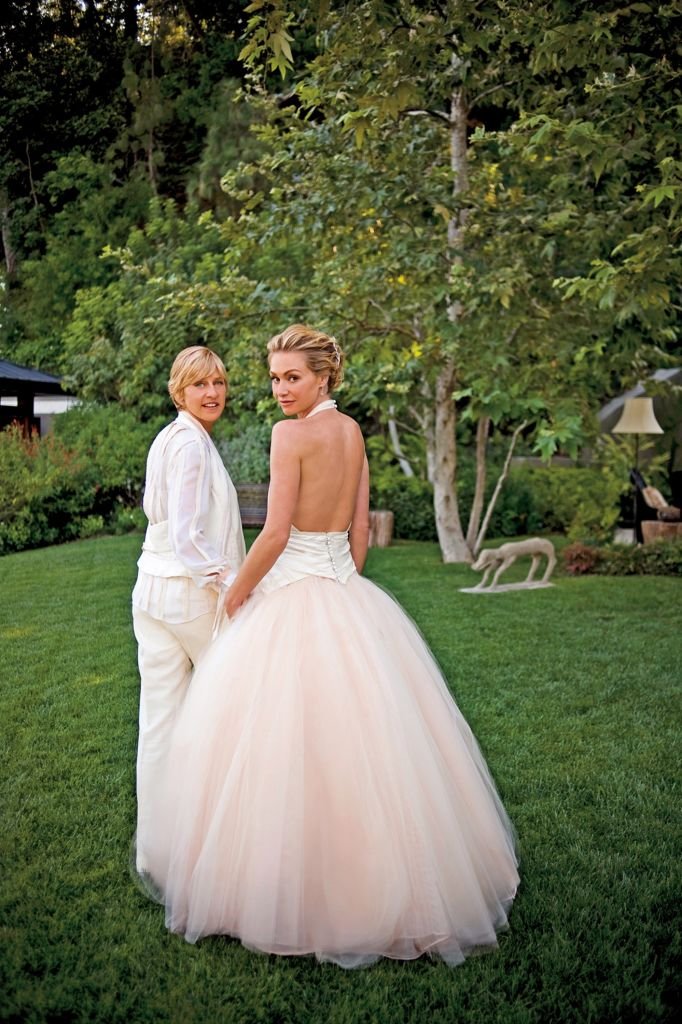 When Portia de Rossi married Ellen DeGeneres in 2008, she wore a beautiful backless gown with a halter-style bodice. Her wedding dress was designed by Zac Posen, and the color of the dress was inspired by Rossi's engagement ring pink hue. Way to bring the colors together. 
Ronda Rousey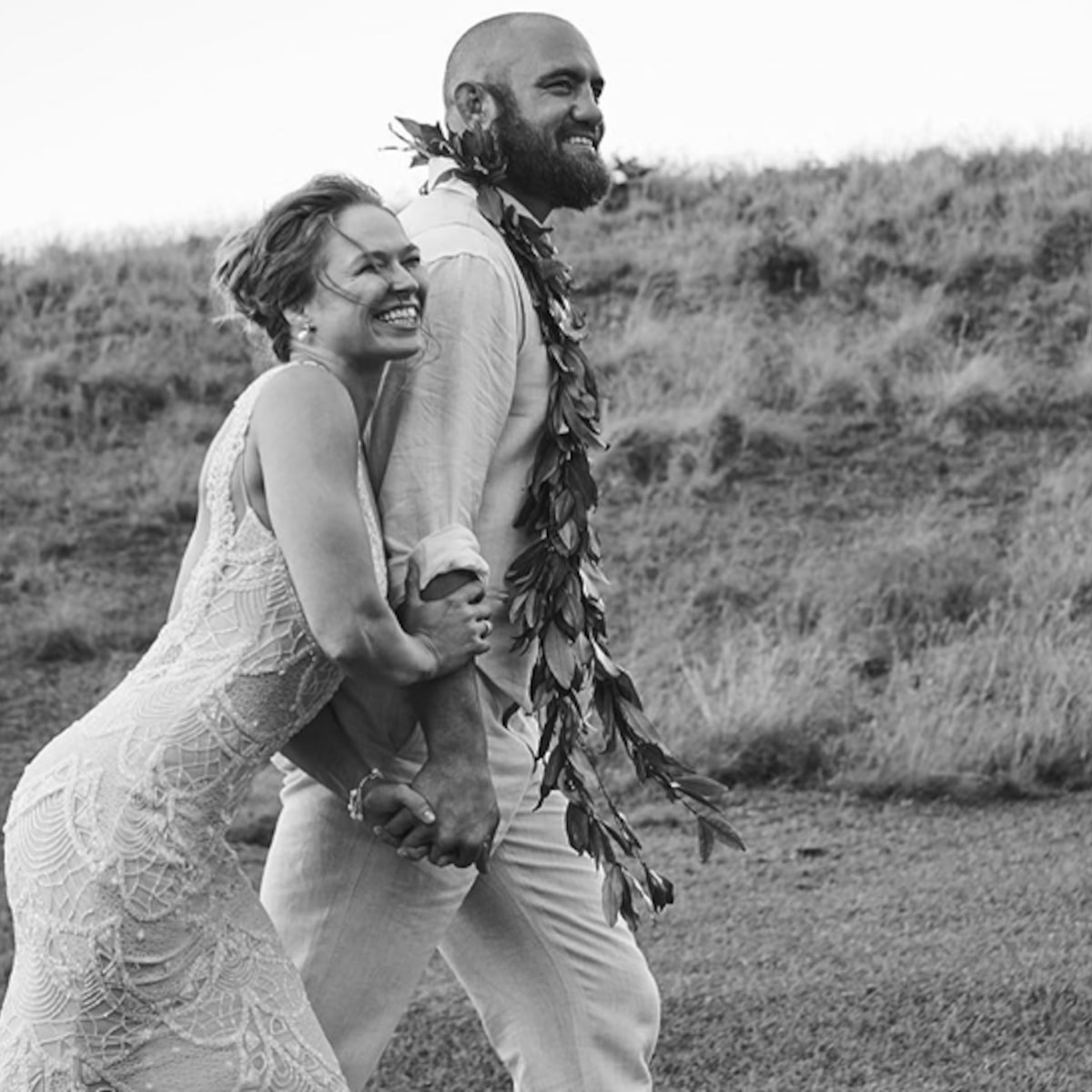 Ronda Rousey had a stunning wedding ceremony when she married fellow UFC fighter, Travis Browne. Their wedding took place in Hawaii, and the bride donned a laid-back gown designed by Gala Lahav. The dress was hand-beaded and featured a flared hem, as well as a deep neckline. 
Poppy Delevingne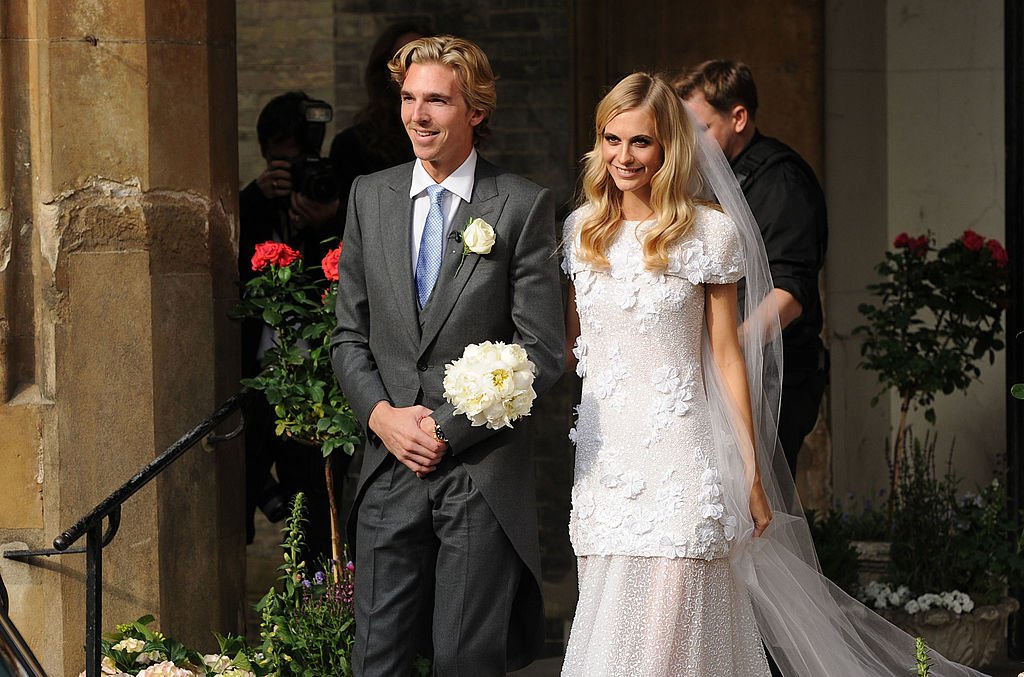 Poppy Delevigne is well known for her style expertise, and she showcased just how gifted she was in the realm of fashion at her own wedding. She married in Chanel Haute Couture, and the dress was stunning, to say the least. Intricately beaded, with soft floral detailing, the gown was the epitome of subtle elegance.
Troian Bellisario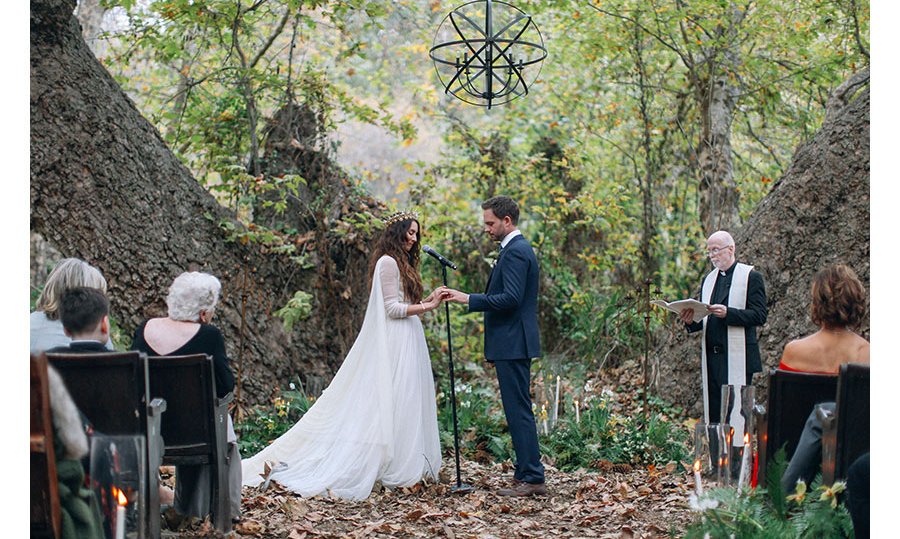 Troian Bellisario walked down the aisle in a laid-back Cortana gown, which she famously repurposed as a dress for a Golden Globes afterparty. The dress itself was gorgeous and yet understated, with a defined waist and a flowing skirt. Bellisario also wore a beautiful headpiece finishing off her look. 
Celebrity weddings are occasions the whole world takes note of. They tend to be extravagant affairs, but sometimes, they are exactly the opposite, with the brides choosing to go for subtlety rather than overtness. That is precisely when the fashion magic happens, and we are given the gift of forward-looking, modern, and bold wedding gown options that don't compromise on beauty. 
Sources: The Guardian, Martha Stewart Weddings, The Zoe Report, The Knot News, Royal, Brides, Claire Pettibone, Vogue, People, Harpers Bazaar, One Fab Day, Over The Moon, Inside Weddings, Marie Claire, Cosmopolitan