Photos That Show Incredible Human Spirit
Throughout history, the human spirit has been tried, tested, and pushed to its limits. And sometimes, the extent of what people are capable of and the depths of their kindness are seen and felt through an image. To show some of the most beautiful and courageous moments in recent memory, we found photos and examples that move people and best capture humankind and the human spirit in amazing ways.
Aaron Ralston - The Bould vs. The Brave
Aron Ralston's incident tells the story as harrowing as it is inspiring. After losing his arm in a canyoneering accident, the famed mountain climber was trapped in a slot canyon by a dislodged boulder. After 3 days (127 hours) in entrapment, he chose to amputate his arm to free himself. This horrific accident didn't stop him from coming back stronger and continuing his love for rock climbing years later. Simply amazing!
Ma Li and Zhai Xiaowei Steal The Show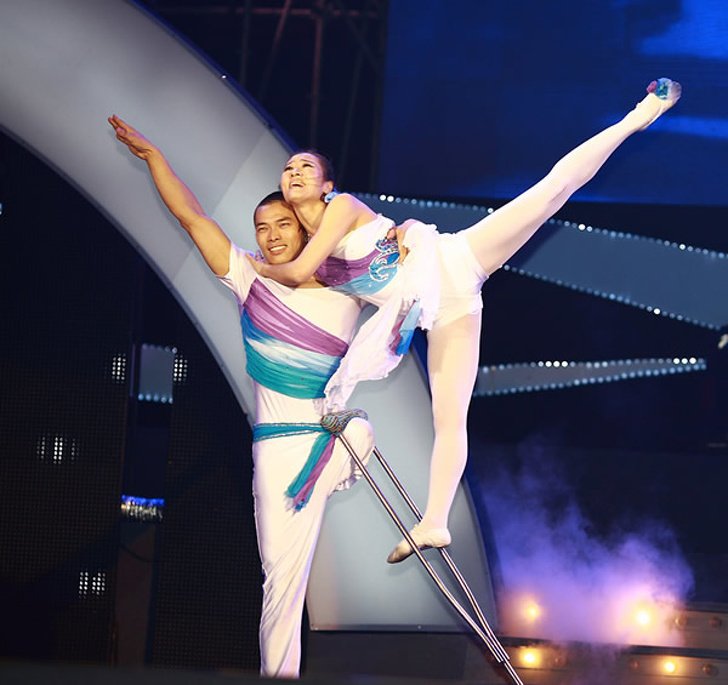 Chinese dancers Ma Li and Zhai Xiaowei steal hearts and bring tears with their performances all over the world in their aptly named show "Hand in Hand".  The two are both amputees. Zhai lost her arm, while her partner, Ma, dances with one leg and a walking crutch. Their love and support of each other create transcendent experiences for audiences. And this image is a beautiful example of adversity of the highest order.
Nick Wallenda In Niagra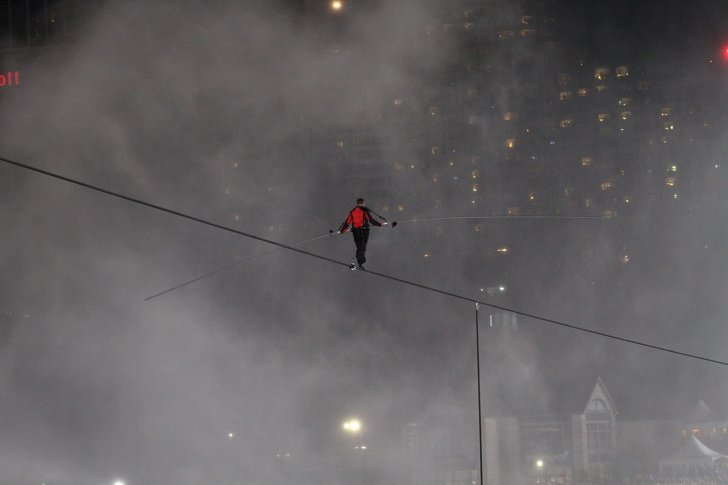 We're getting nosebleeds and heart palpitations just looking at this picture! This extraordinary image features aerialist daredevil Nick Wallenda walking a tight rope while surrounded by the mist of Niagra Falls. This image captures the exemplary human nerve, skill, and bravery. It's an act done purely to push the boundaries of mankind and its ability to ignore fear in a staggering style.
The Koala And The Firefighter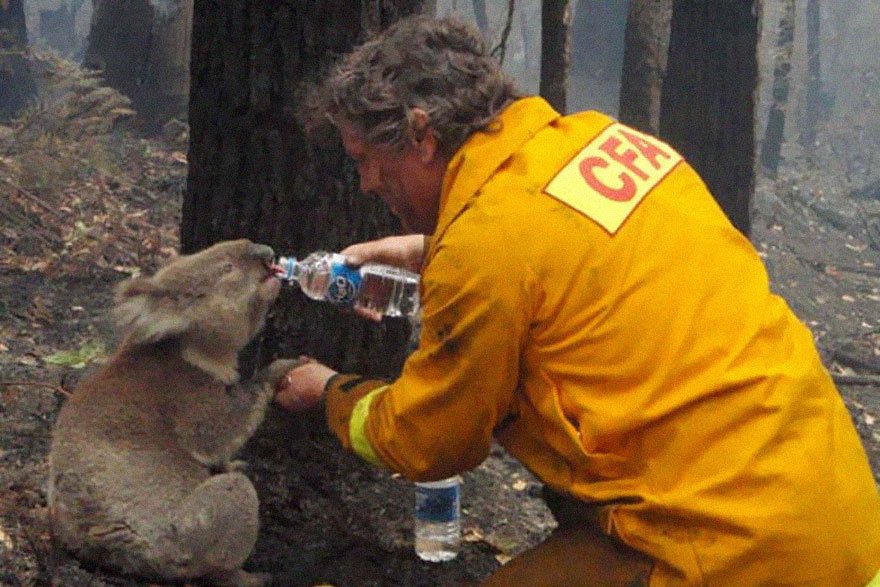 This touching image of a firefighter and a thirsty koala doesn't so much display human bravery as it does convey the needed depths of human compassion. Furthermore, it's a necessary example that shows how the preservation and aid of animals and nature is what our entire ecosystem and environment relies on to survive. 
Marathon Thompson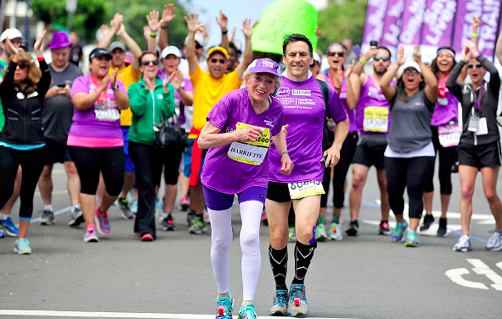 Harriette Thompson lived 94 fulfilling years before she passed in 2017. But, what she left behind will live on for years to come. As the oldest woman to ever run a marathon, she gave us pressure and perspective of what we could achieve with our time and our bodies, and how age is a motivator more than anything else.
Johanna Quaas The German Gymnast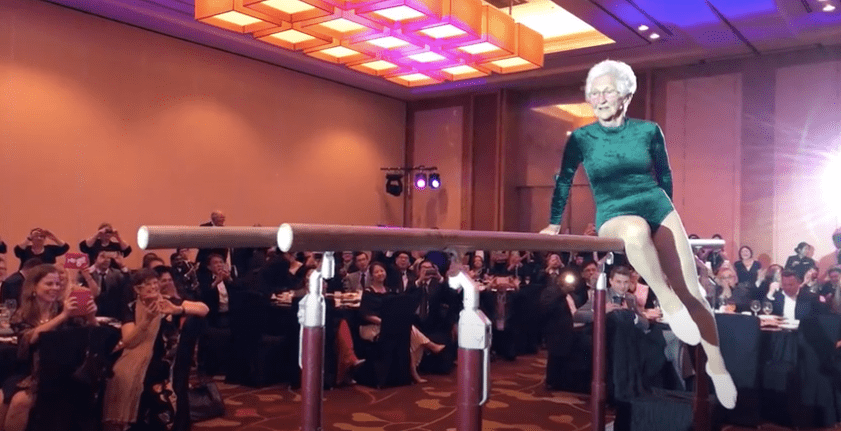 Johanna Quaas is a 94-year-old German athlete and stands as the oldest gymnast in the world. She effortlessly owns the parallel bars and she just doesn't know when or how to quit. Pushing the body's physical limits is a wonderful example of what we're capable of doing when we put our minds to it. Age plays no role in that, and it's our own will to commit that allows this kind of excellence.
The Cobra And The Camera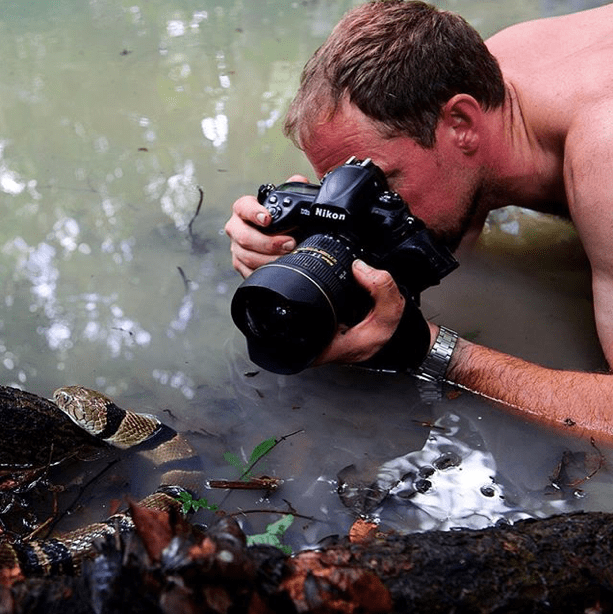 In this picture, a lot is going on. And before you dismiss it as a man photographing a domesticated snake, you can tell by the environment that they're nowhere near suburbia. This is a banded water cobra, and they are compellingly venomous. This didn't stop this man from documenting it up close. Much like Nick Wallenda, this shows the lengths people will go for their craft, literally putting their lives on the line for what they do and what they deem important in this world.
Tony Meléndez The Destined Musician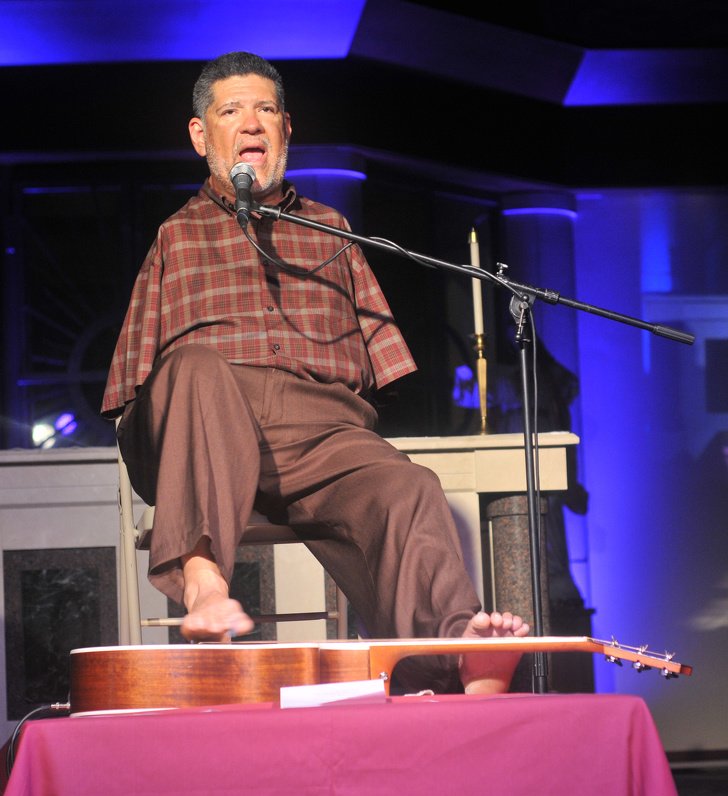 Tony Meléndez was born without both arms. We're fortunate that his love for music and guitar overshadowed that circumstance. The extraordinary musician learned to play guitar with his feet and has since become a sensation and inspiration for proving nothing is impossible despite the odds or the optics.
Mark Inglis Conquers Everest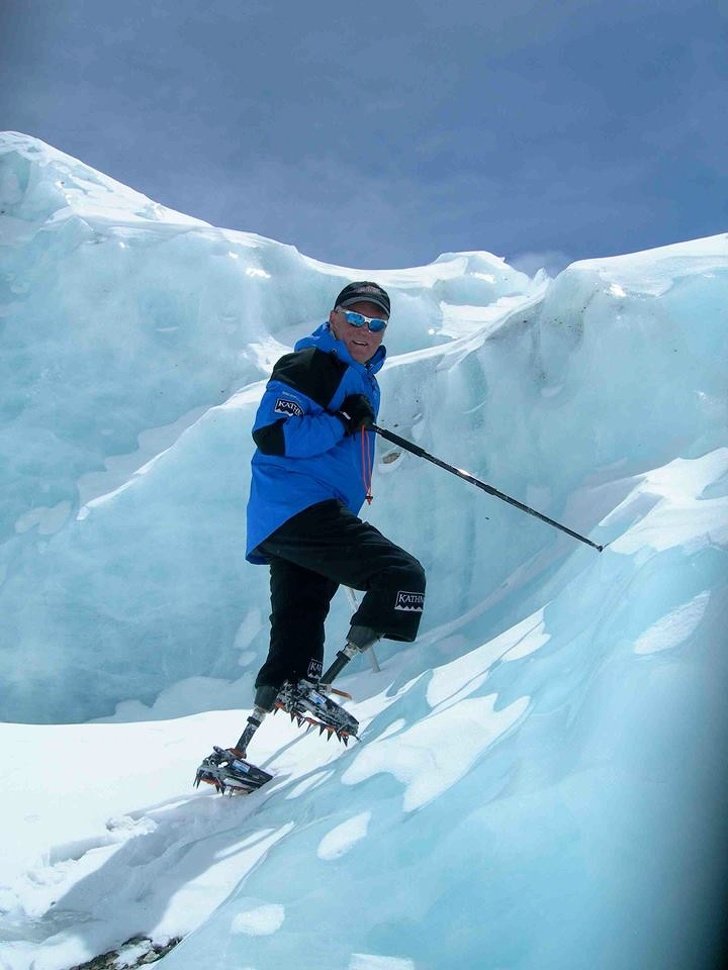 Hiker Mark Inglis proved that 'attitude is everything', and he is a living testament to that. At the age of 23, the New Zealander lost both legs when he got trapped in an ice cave on the summit of the highest peak in New Zealand. This only slowed down the inevitable. In 2006, he became the first double amputee to conquer Everest. He's a perfect example of class and determination to the world. Even without essential limbs, we can achieve ridiculous feats that influence others.
Agim Shala Through The Wire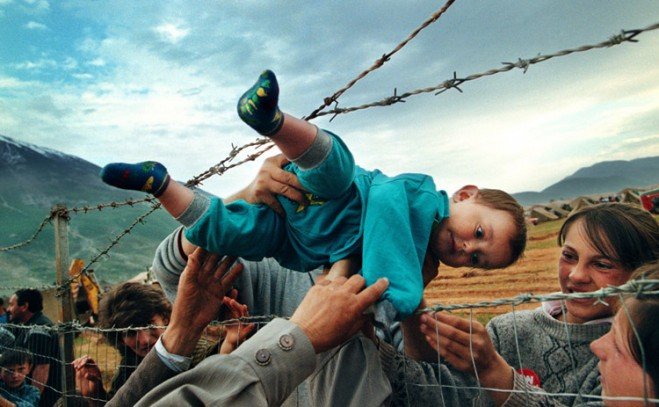 If you don't understand the context of the image, understand a very simple fact about it. It's a 2-year-old child, Agim Shala, being passed through a barbed wire fence as his family flees a war-driven Albanian camp in Kosovo. The context is important, but the imagery is the true message. Often children are the casualties in conflict and this shows a collective effort to preserve innocence as much as humanly possible. It shows us that even during times of devastation that human kindness is possible in any situation.
The Awe Of Jaws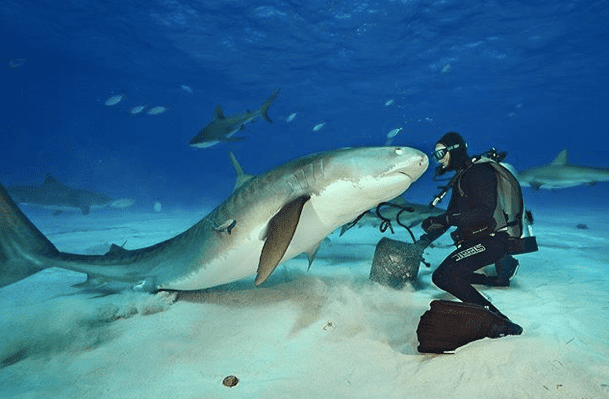 To be this up and close with a shark is only necessary if you're doing its cavity search. Thankfully, this didn't end in any sort of tragedy. But, it shows how deep we can dive into our connection with all forms of nature. This is as precious a commodity ever, and there's no need to cue the classic Jaws soundtrack just yet.
Man's Bestfriend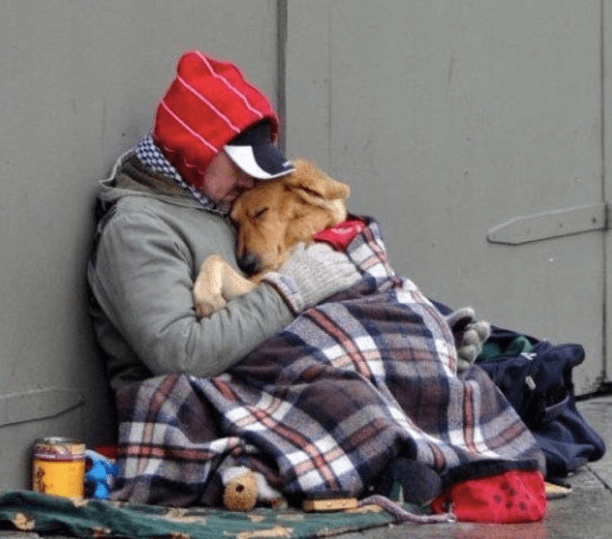 It's almost impossible to tell whose giving who the much-needed compassion, affection, and comfort in this picture. And honestly, that doesn't matter at all. This shows how someone with very little to his name can still give all of himself to an animal that deeply reciprocates that feeling.
Alex Honnold All Hands On Deck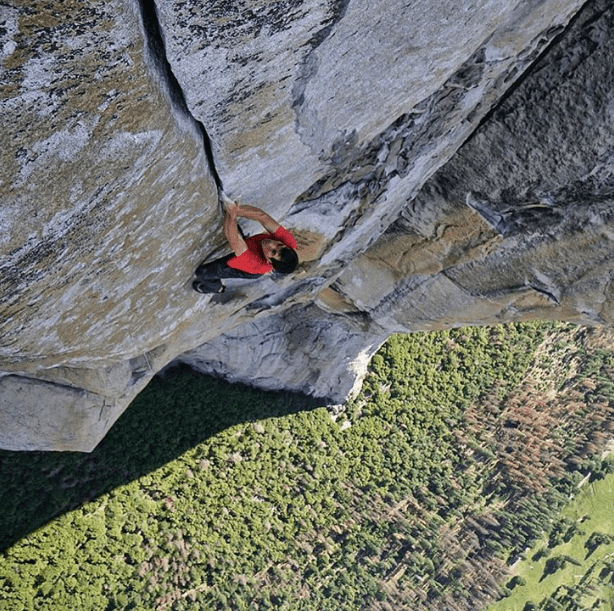 Alex Honnold is a marvel and a spectacle when he does what he's born to do. Don't adjust your eyes, there are no suspenders or gloves or any natural rock climbing equipment in sight. This is what he does. Free solo climbing. This picture creates a feeling as suspenseful as the act itself. But, an Oscar-winning documentary Free Solo dissects the astounding act that we see here. There is nothing we can't do, and this demonstrates that fact immaculately! 
If The Shoes Fit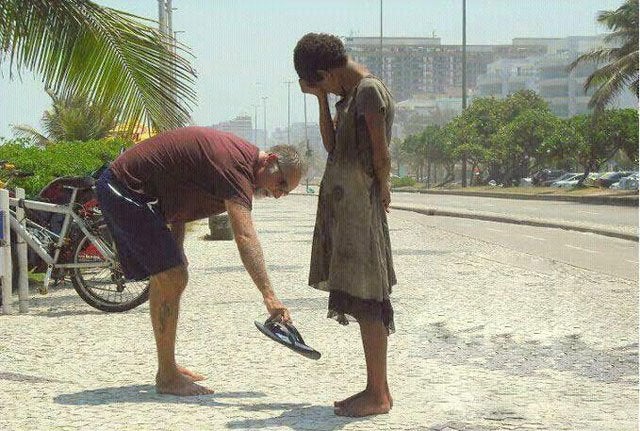 A small gesture from you can mean everything to other people. The offer and the reaction in this image remind us of the impact kindness can have on people. Not every extraordinary achievement of human nature has to focus on scaling mountains. Sometimes, helping someone is a monumental decision that shows how we can change each other's lives through simple actions. This picture is a touching reminder of that.
The Greatest Crowd Surf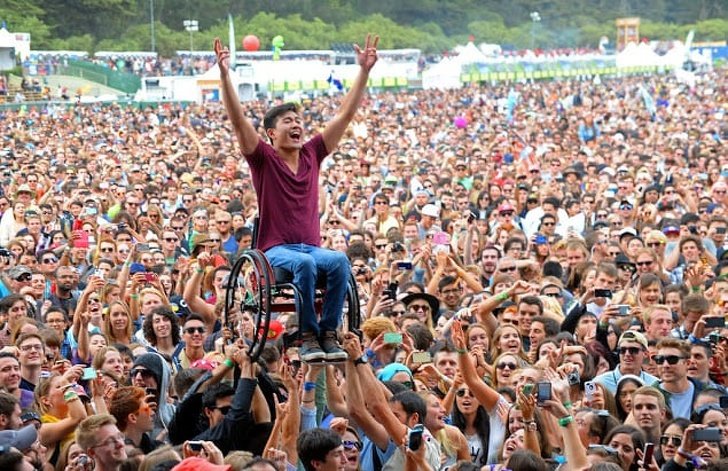 There's no need to over-explain what's happening in this image. Not many moments captured on camera tell so many different stories that ignite you with hope and joy for one person and humanity as a whole. This image does that. What doesn't it have? It's stacked with compassion, happiness, support, acceptance and so much more that we could wax-lyrical about. Is there a picture more smile and tear-jerking than this one? We doubt it!
There are several other images around the world that convey the power and the triumph of the human spirit. All of them show outstanding lengths we're capable of accessing if we believe enough, and if we're supported enough. What image have you seen that inspires and amazes you when it comes to its ability to show you what the human spirit is made of?
Sources: Telegraph, Kendellbrothers, Nickwallenda.com, Guinness Wolrd Book Of Records, The Reptile Database, Brainprick, Timesnownews, NPR, Runnersworld, NYTimes