Celebrity Couples Who Hide Their Relationships
A lot of celebrities make a life and a living from being seen in the public eye. While others build their livelihood through their craft while pursuing a normal life. As normal as multi-millionaires who are all over movies and television can be. So, we composed a list containing some of the couples who are so private you'd be forgiven if you forgot or didn't even that they were together. 
Justin Timberlake & Jessica Biel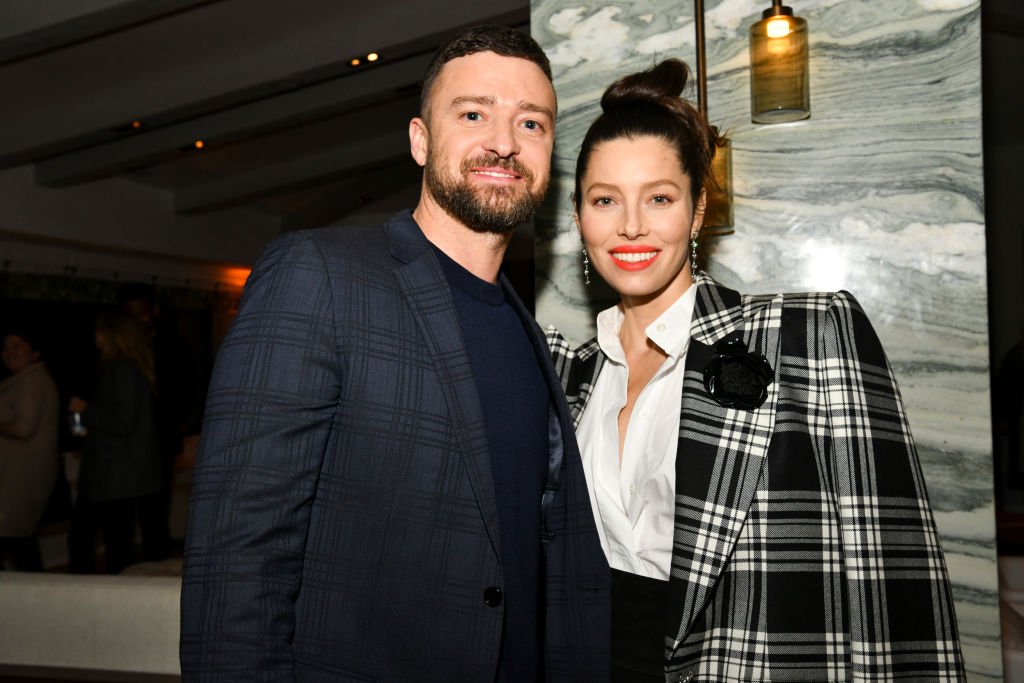 Justin Timberlake and Jessica Biel are two high profile acts, but the details of their relationship are kept safe between them and the people around them. Together for over 11 years now, the lovely duo has lived a reserved life that thrives in their quiet Los Angeles circle. 
Scarlett Johansson & Colin Jost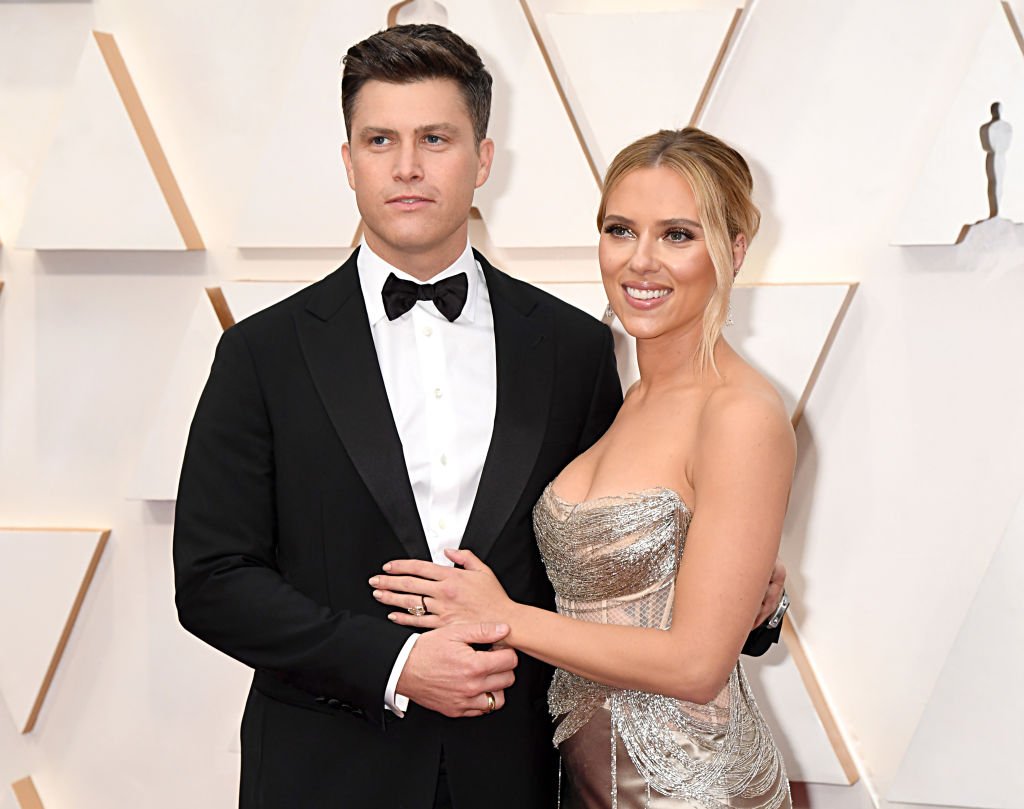 Not many know about the sketch-writer and the black widow. Johansson and Jost met on set on SNL in 2017 and have been together since. While they've been captured on red carpets together, the two keep it close to home more often than not. 
Courtney B. Vance & Angela Basset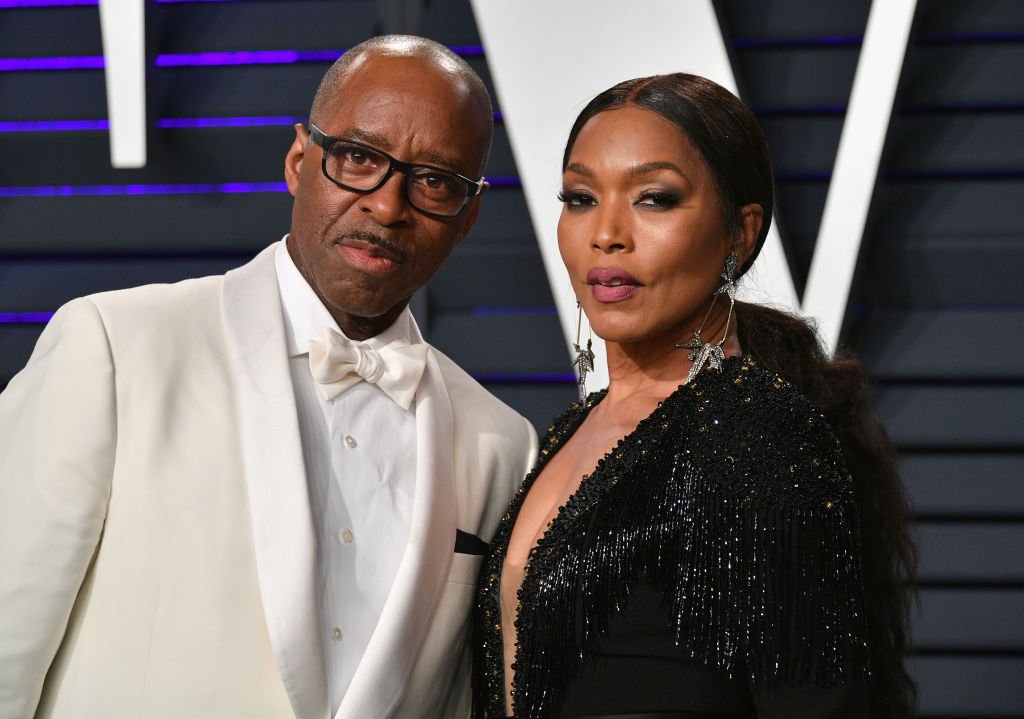 This is one of Hollywood's most beautiful and ageless couples. Actors Courtney B Vance and Angela Basset have been an inspiring picture-perfect couple that's stayed together for nearly 23 years and they're still going strong. Their quiet relationship and focus away from the spotlight keeps their timeless love alive with no sign of it stopping anytime soon.
Cameron Diaz & Benji Madden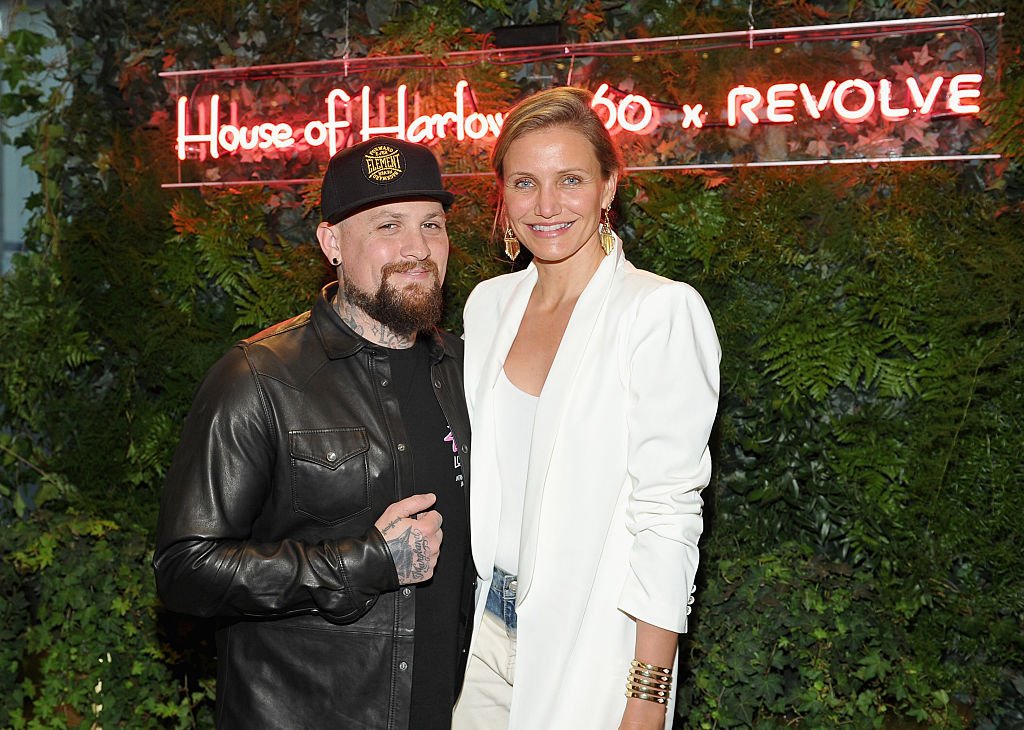 They may look like they're from different walks of life, but to them, the nearly 7-year-long relationship makes perfect sense, and that's all that matters. Former actress Cameron Diaz and Good's Charlotte's Benji Madden are living out a happily ever after away from the public eye. And with little to no intrusion from the world on their relationship, it seems to have worked out just fine for them. 
Jesse Plemons & Kirsten Dunst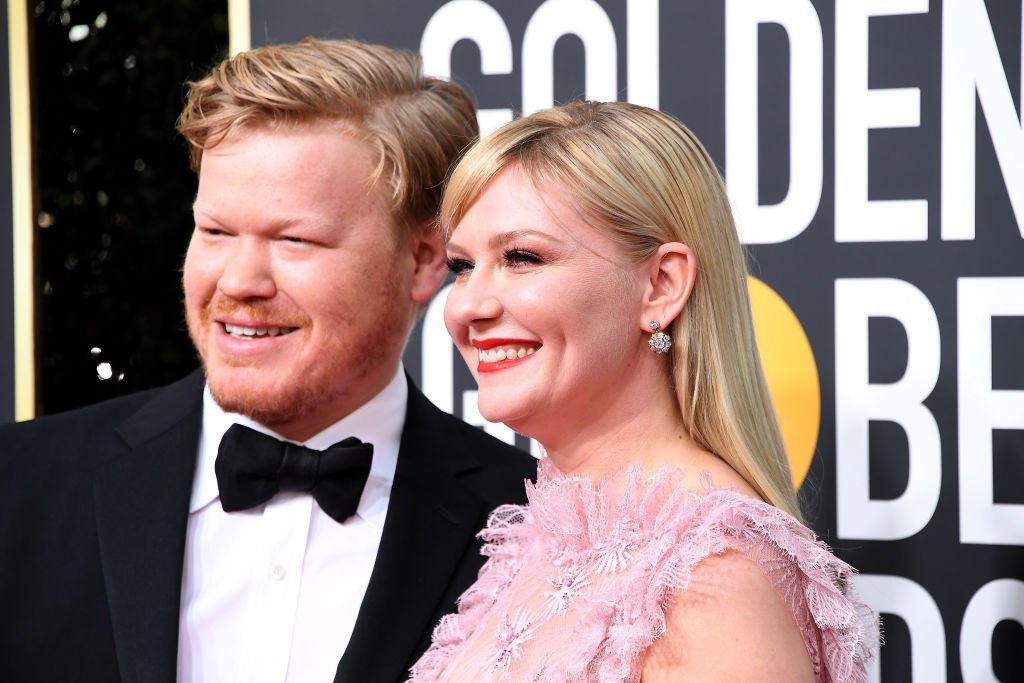 We have a lot to thank Fargo for, mainly for its brilliant binge-worthy quality. But, the cute couple made up of Jesse Plemons and Kirsten Dunst can thank the anthology's second season for letting them meet on set. Sparks flew on and off camera, and the lovely couple (unlike their characters) have done a wonderful job keeping their love story away from the camera. 
Daniel Craig & Rachel Weisz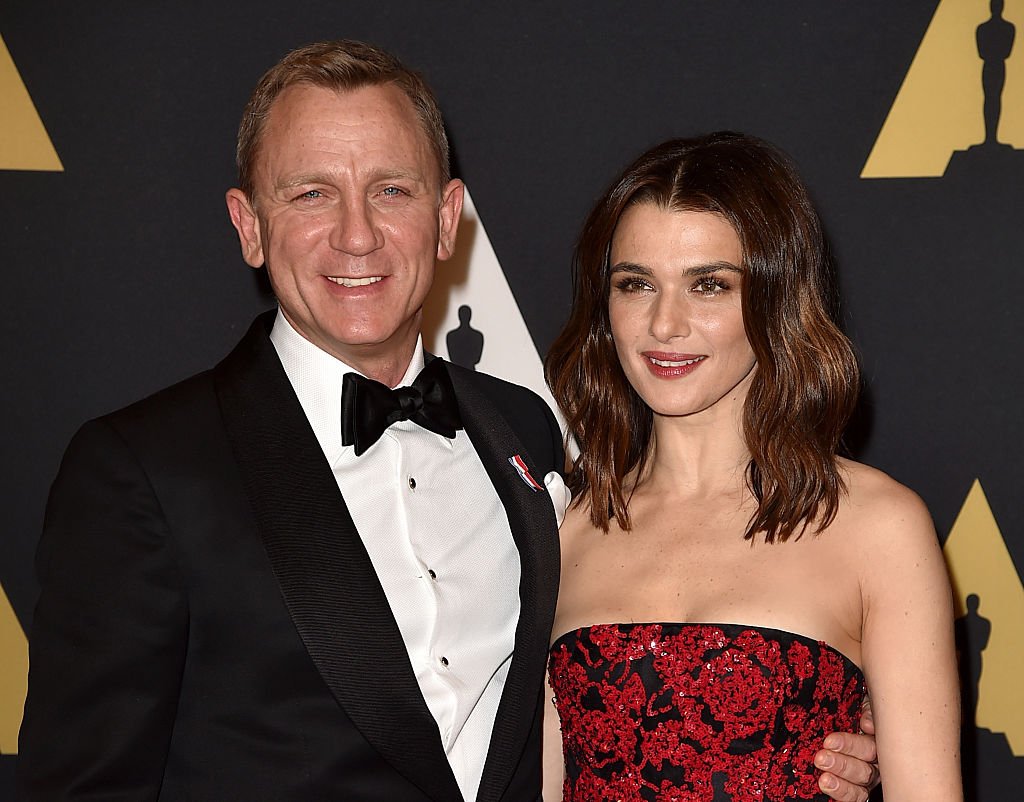 Not many couples carry the joint accreditation that this beautiful couple possesses. They're both mega-stars on their own, so we have to credit them for raising eyebrows whenever they remind us that they're not only married but have a child together too. Daniel Craig found his real-life bond girl 10 years ago when he fell for the talented Oscar-winning tour-de-force, Rachel Weisz. Mission accomplished, sir!
Meryl Streep & Don Gummer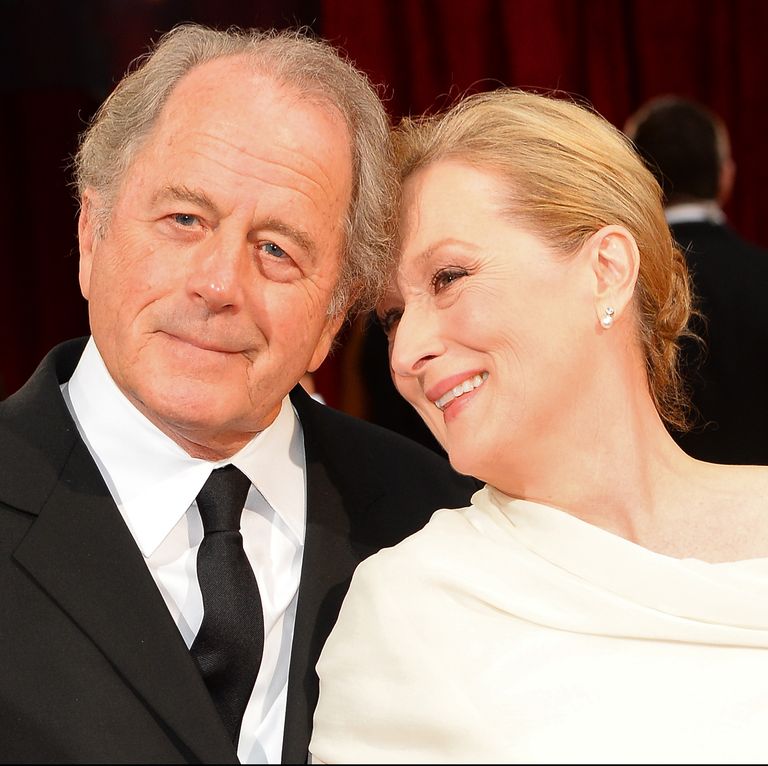 The many love stories we know unfold on TV. The infinitely fantastic Meryl Streep and her boo, sculptor Don Gummer, may have the love story closest to a heart-warming film on this list. It's a 40-year-long relationship that has thrived behind the scenes for longer than some of us have been alive. And it seems Meryl couldn't be happier. And when Meryl's happy, the world she owns is at peace, too. 
Julia Roberts & Daniel Moder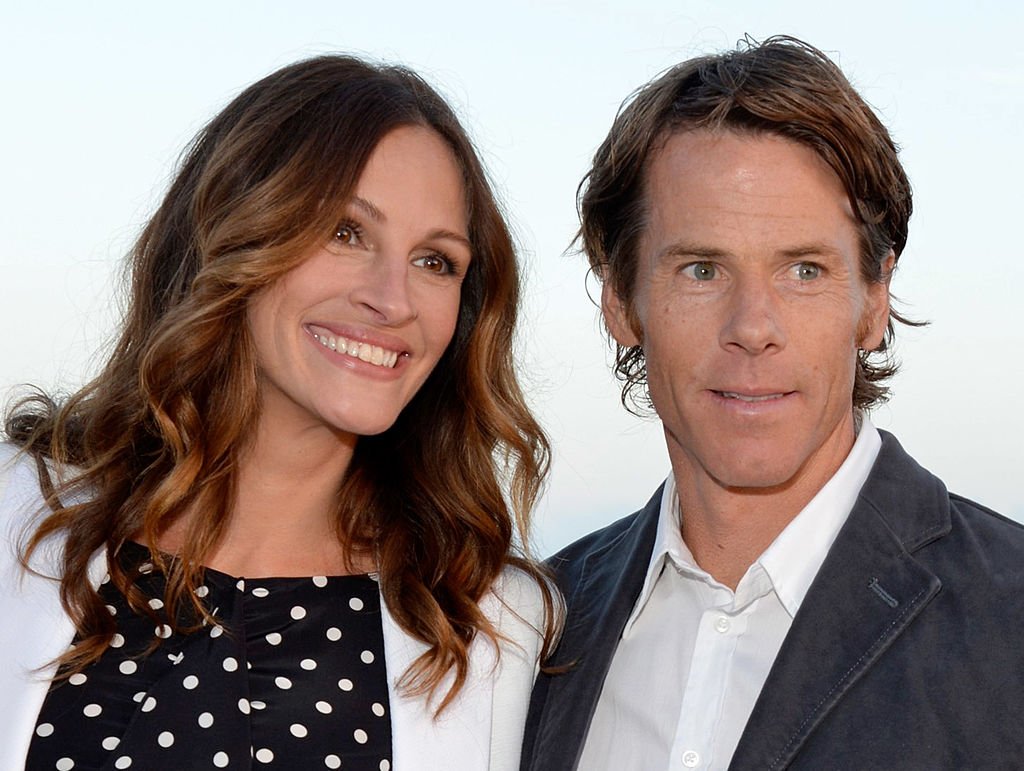 With 18 years in the hole, the lovely couple of Julia Roberts and Daniel Moder is more private than you can imagine. To see the happy couple side-by-side is as rare a sighting as finding a non-Marvel movie in cinemas. There seems to be a direct link between privacy leading to a couple's longevity. These two may be a testament to that. 
Jhene Aiko & Big Sean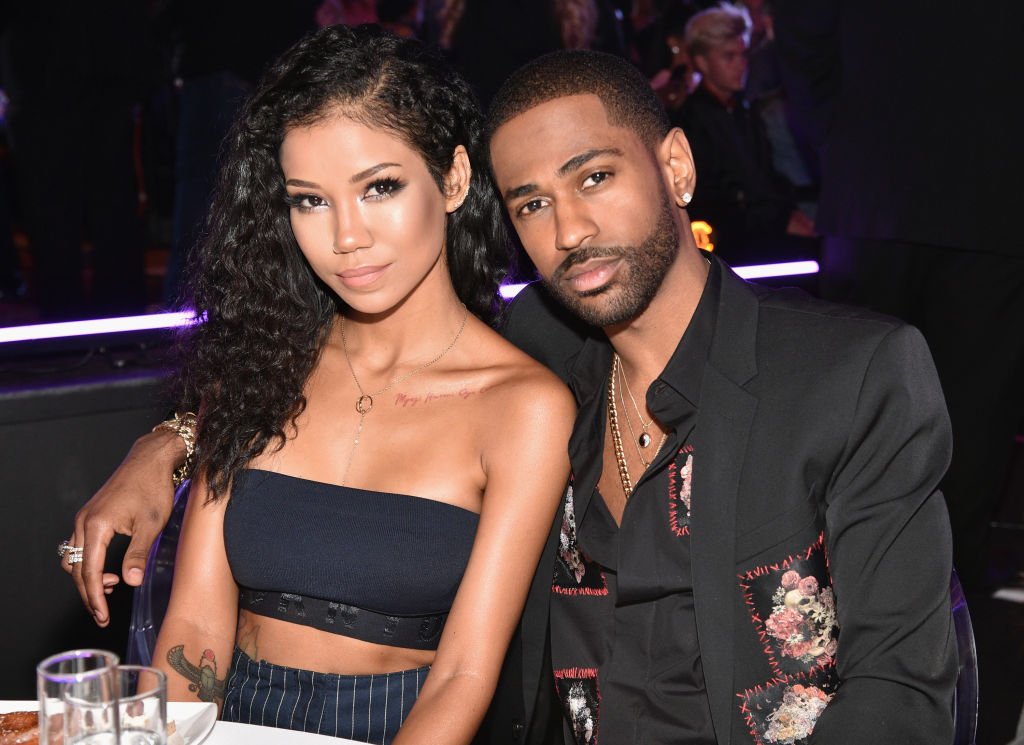 The musical power couple has been at the attention of popular culture for some time now. Rapper Big Sean and R&B Singer Jhene Aiko have been beloved by the social media public for their seamless compatibility and aesthetic. But beyond that, not much is known about what their life is like behind the images. Notoriously tight-lipped, they often nod to each other in their music, but that's all we get from them.
Brooke Shields & Chris Henchy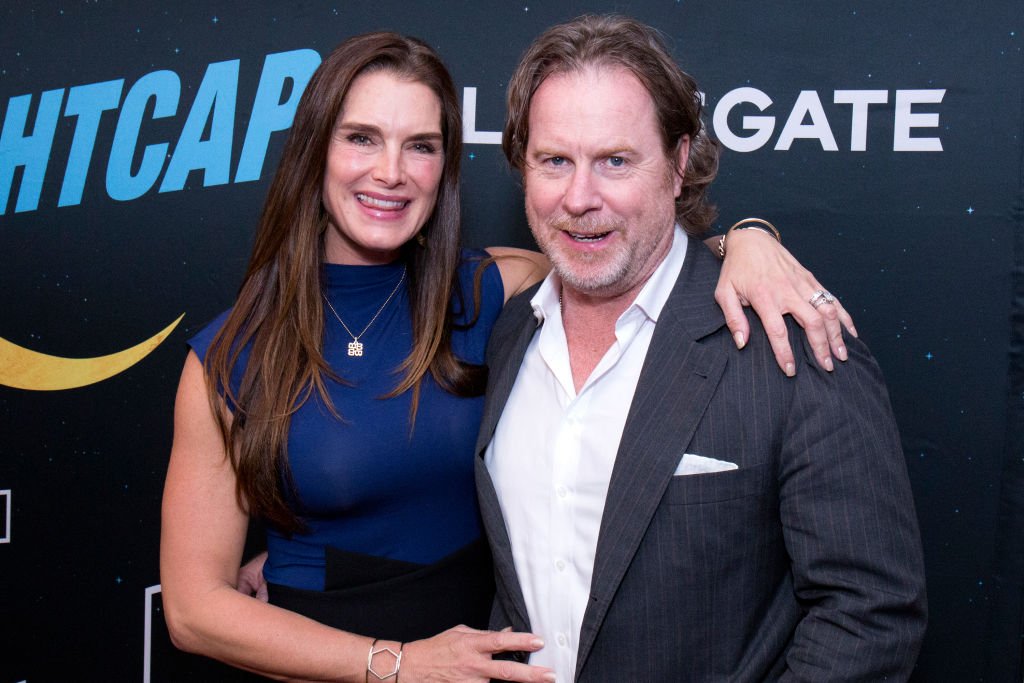 It's easy to forget that the acting sensation Brooke Shields and her television writer husband Chris Henchy have been married since 2001. The couple are also the proud parents of two daughters. Beyond maintaining a happy marriage for so many years, the reason you don't see or hear much of them is that they live on different coasts for work. Distance makes the heart grow fonder. The intimacy is reserved pretty much for themselves and no one else.
Amy Schumer & Chris Fischer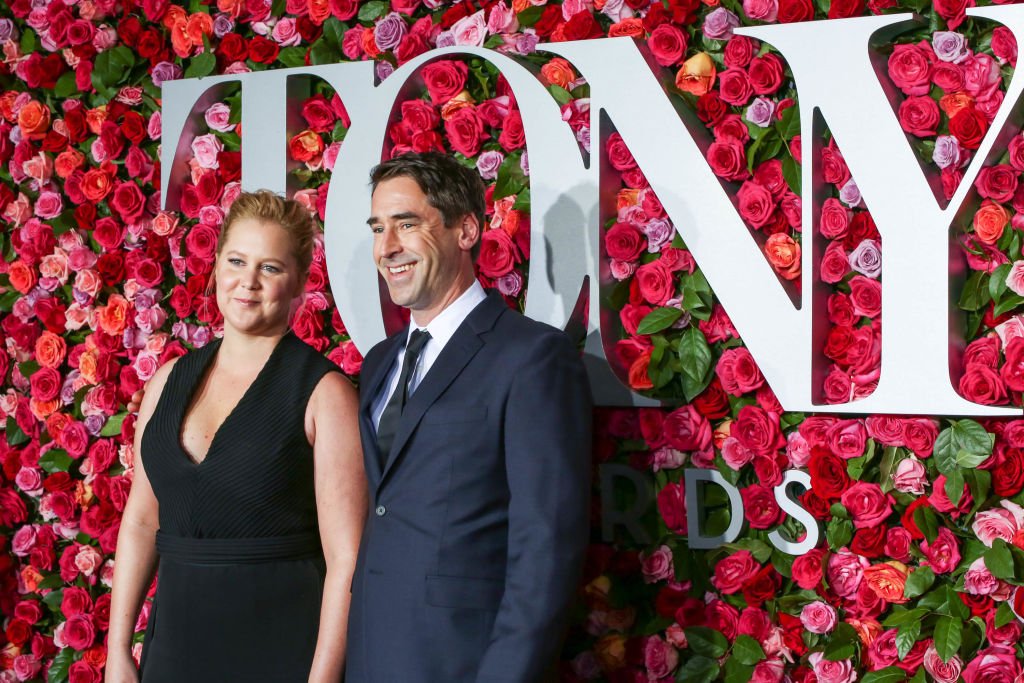 Amy Schumer and chef Chris Fischer were together for only a few months before the comedian surprise-released images of the wedding. Since then, the couple hasn't invited many eyes into their relationship. They've kept the happiness alive and their love life on the hush.
Taraji P. Henson & Kelvin Hayden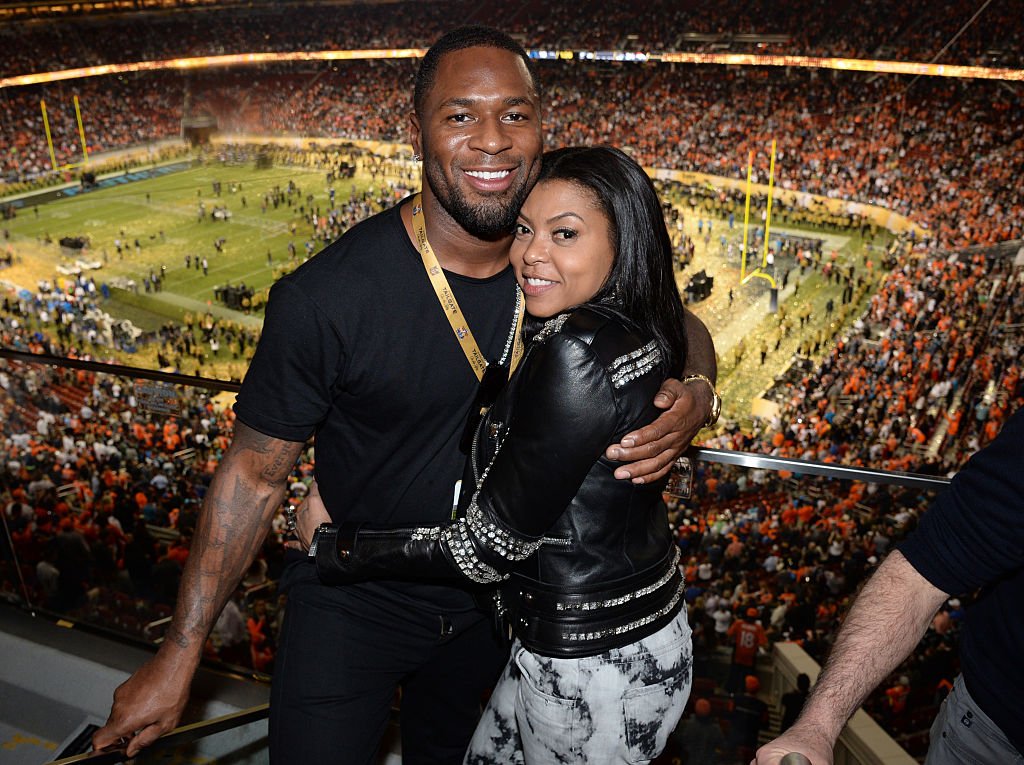 Empire's electrifying Taraji P. Henson was surprisingly coy about her relationship with former football star Kelvin Hayden. A relationship they only confirmed in December 2017, which was a full two years after they'd been together. As eclectic as she's known to be on screen, Taraji kept the details of their love and engagement very low-key, and we can expect that'll it'll stay that way for the foreseeable future. 
Jason Momoa & Lisa Bonet
Despite the significant size difference, Jason and Lisa love to define themselves as the "perfect fit". As one of the most endearing and sweetest relationships on this planet, the statuesque and always photo-ready couple are a knockout every time we see them. They're more common to spot in pictures, but when it comes to the finer info about their lives, your guess is as good as anyone's! But, even if we knew everything about them, the world couldn't adore them any more than it already does.
Margot Robbie & Tom Ackerley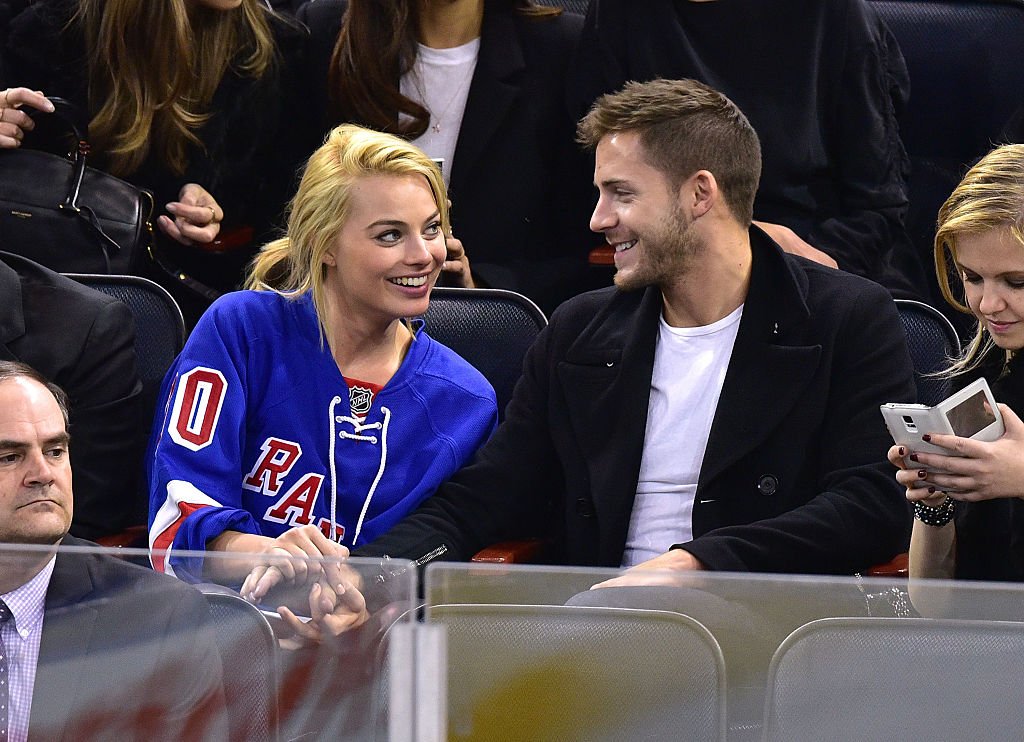 They started out as friends living in a rented house in Britain with other filmmaker friends. The impulse decision was the beginning of a charming perfect match story so silly that it could've been scripted. Since then (2013) rising star Margot Robbie and British film director Tom Ackerley grew into the stunning and secretive couple enjoying the early chapters of a whimsical love life.
Eva Mendes & Ryan Gosling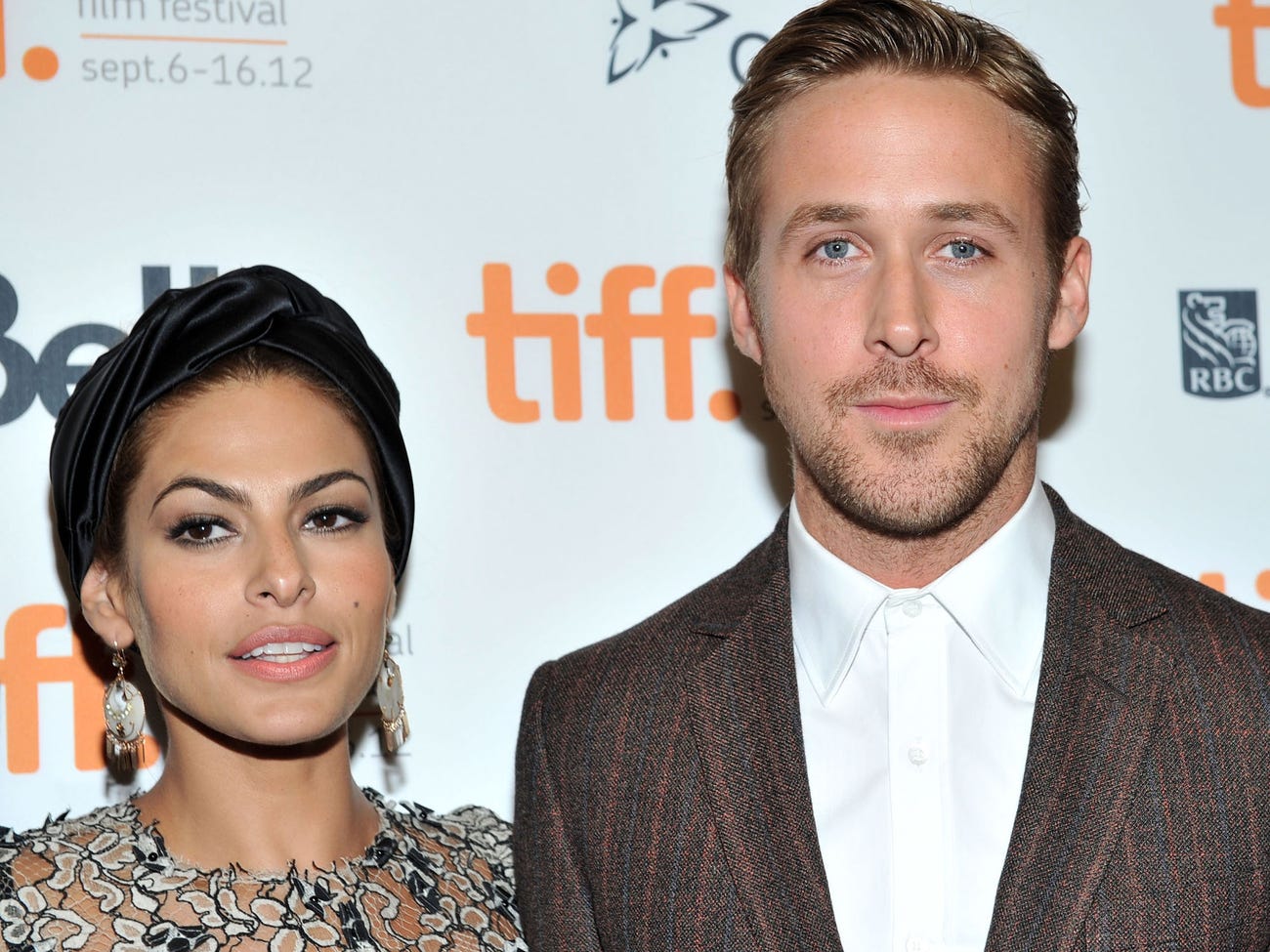 They're one of the most private and long-lasting couples that walk through Hollywood. Besides some surface-level info regarding how they met on the set of The Place Beyond The Pines, their marriage, and their 2 children, nobody knows much about Ryan Gosling and Eva Mendes. Who, by the way, amongst being the most surreptitious famous marriages, are arguably the most gorgeous couple in Hollywood's cycle.
Jay-Z & Beyoncé
No power couple comes close in popularity, sensation, and magnitude. The Carters have built a brand of secrecy and trust in their camps. Despite the rare appearance at galas and brunches, no other couple controls their image and swiftly navigates their work in silence like they do in this industry. Everything we know about them is shared strategically, but they're still one of the ominous and omnipresent love stories in pop culture today.
Sarah Poulson & Holland Taylor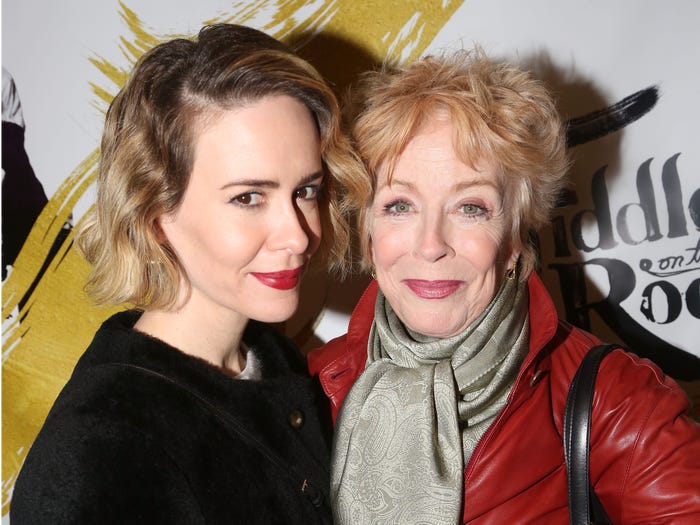 If you didn't know, well, now you do! Sarah Poulson and Holland Taylor have been quietly paired up since 2015. Having known each other for a long time in Hollywood circles, they finally got together a full 10 years after they met. Paulson and Taylor encapsulate intimacy and privacy better than anyone else that comes to mind.
Joaquin Phoenix & Rooney Mara
They're already private, reserved and subtle on their own. But, they double down when they're together. The great Joaquin Phoenix and the stellar Rooney Mara are impenetrable from the gaze and the intrusion Hollywood poses. They've kept it that way for three years now. It's almost as if everyone knows and respects that. It may just be a Hollywood's outsider's perfect match, and the lovable couple is arguably the best-kept famous secret in the land.
All the couples above have invested as much time into their privacy as they have into their own careers. With so much attention from the public eye, it's easy to flaunt their relationships and cause a craze. But, with so little room to be themselves, it's easy to see why they opt to keep things close to protect themselves and their partners through thick and thin. Do you agree with the list? Who else do you think should receive a mention?
Sources: Marie Claire, Elle, IMDb, Insider, AJC, NBC, MTV, US Magazine, AllMusic, Bustle, The Oprah Magazine, The Blast, E!Online, CloserWeekly, Starchefs, Essence, Goalcast, Cosmopolitan, BBC, Man Repeller, Vanity Fair