Extraordinary Ways to Reuse Old Pantyhose
Do you own a pair of old pantyhose in your wardrobe? Perhaps, you might have a run-down pantyhose you're planning to throw away into the trash can! But before you get rid of your worn-out pantyhose, you've got to check out some fantastic reuse ideas with your once pretty nylon tights.
DIY Shoe Cleaner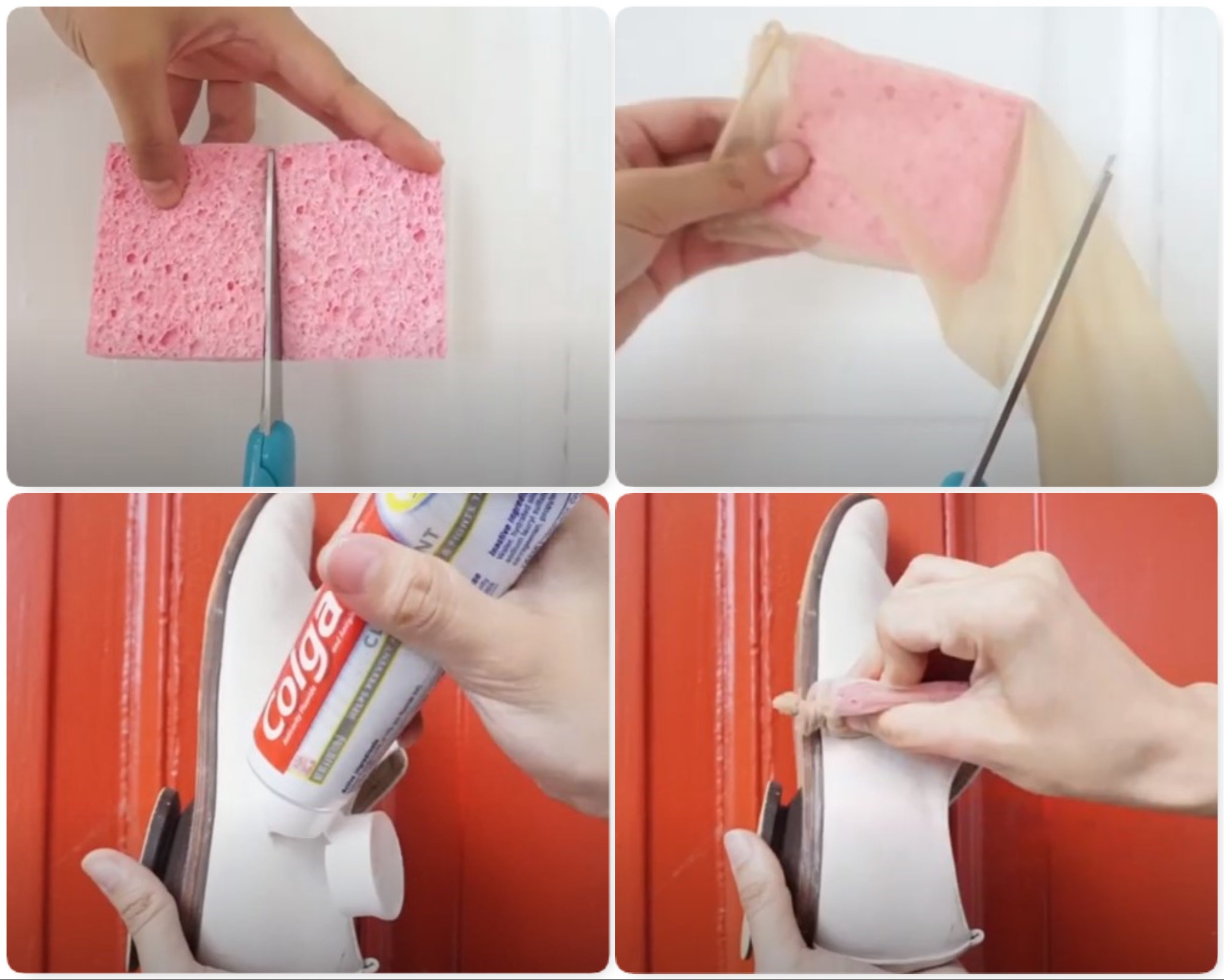 Are you tired of old dirty suede and leather pumps? Well, your old pantyhose might come to the rescue! All you have to do is just sheath in a scrubber pad into the pantyhose and dab a dollop of toothpaste on your shoe. Next, rub the surface gently with your DIY pantyhose scrubber pad and make way for a shining and clean pair of suede and leather pumps!
No More Messy Onions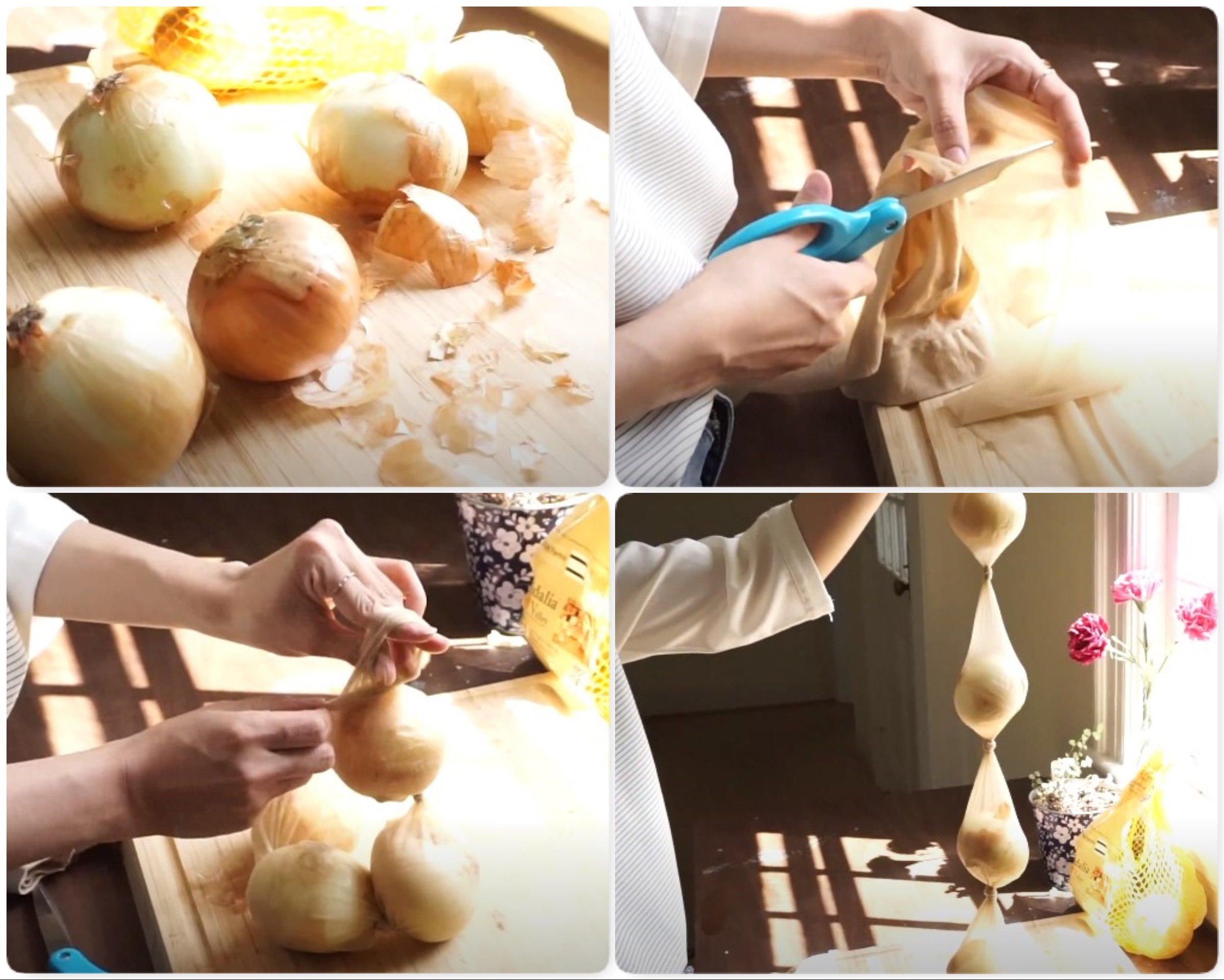 A kitchen crowned with onions rolling about on the cooking island not only looks messy but also spoils the overall ambiance. Nevertheless, there's nothing to worry about as long as you have your old pantyhose! Just roll in the onions one by one into the fabric and knot them apart. Voila! Your DIY onion mesh holder is ready and makes cooking much more manageable and void of any mess. And your onions stay fresh for longer!
Having Trouble with Soap Chunks?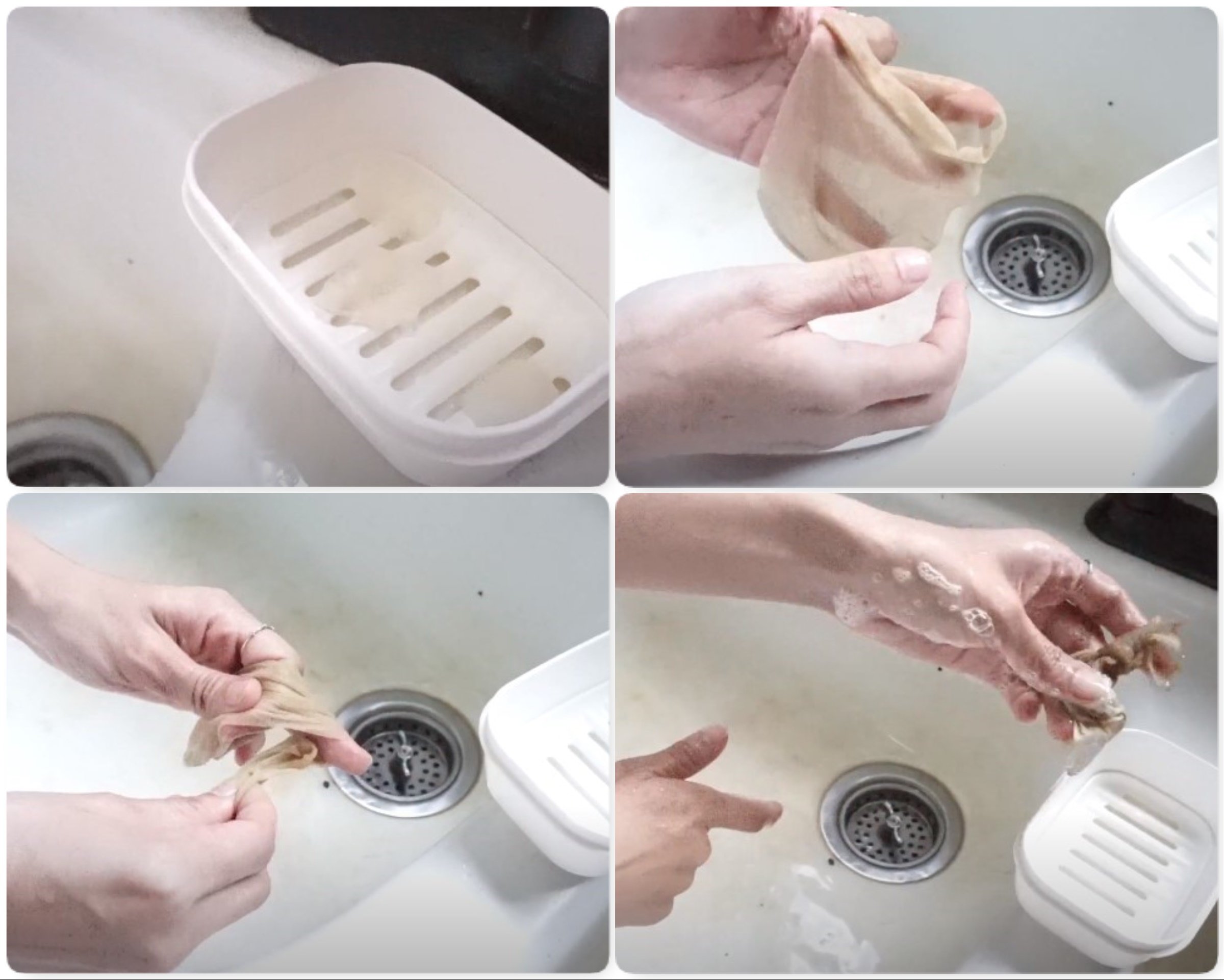 For those who're a bit on the conservative side—wasting the tidbits of soap left in the soap dish isn't a thing to do! And speaking of washing hands with those leftover bits, well, it is undoubtedly uneasy when trying to grab a grip on those slipping bits of soap. Well, just cut the sole part of the pantyhose and cup in the soap bits and knot it up. Your soap chunks can now run a bit longer under the tap!
Keep Dust Off Leather Bags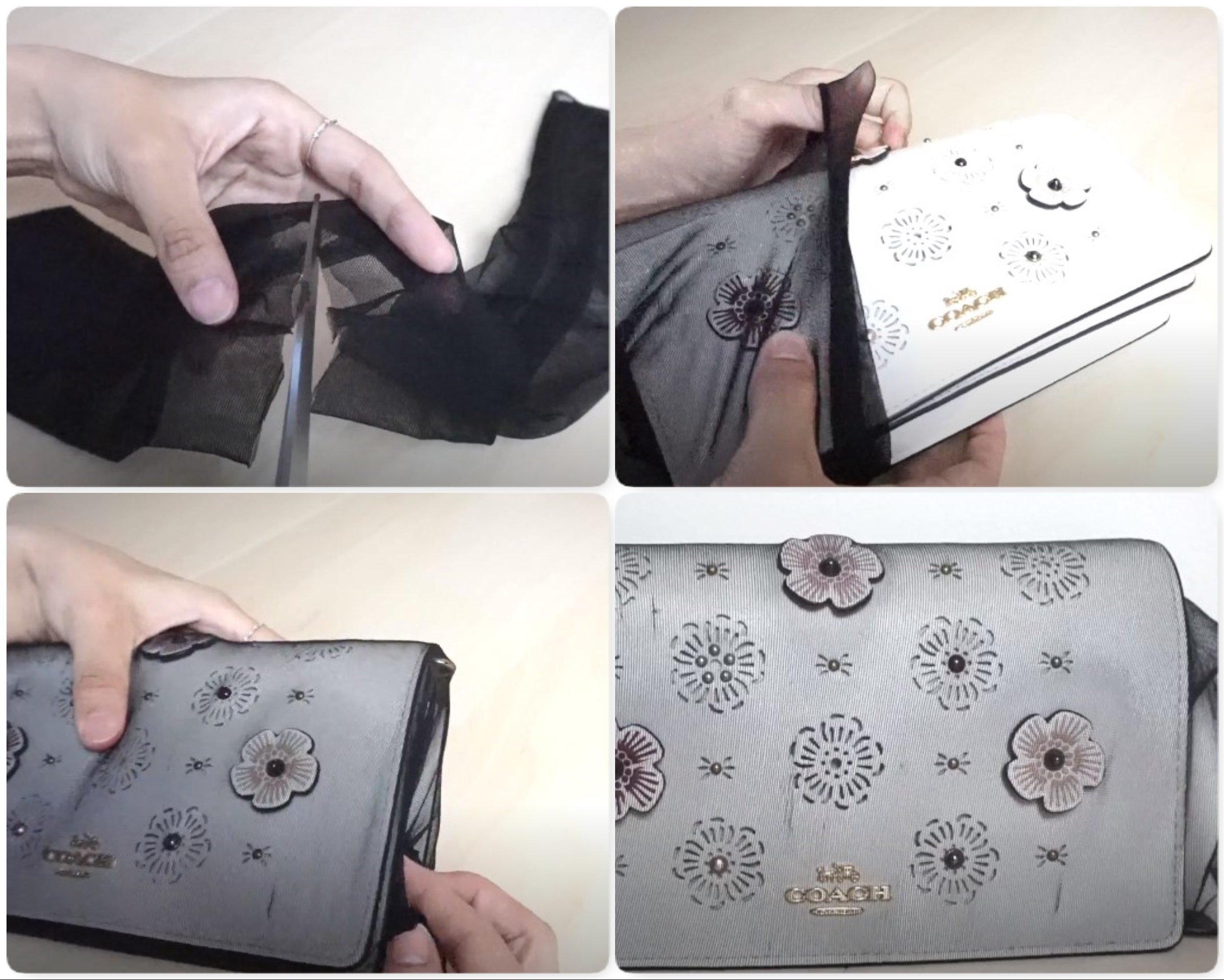 The one thing women hate—dust on their leather bags! If you're still concerned about keeping your precious bag collections safe from dust, follow this simple trick. Just precisely cut the pantyhose leg into a substantial bit and sheath your purse when not in use.
Save Space in Your Luggage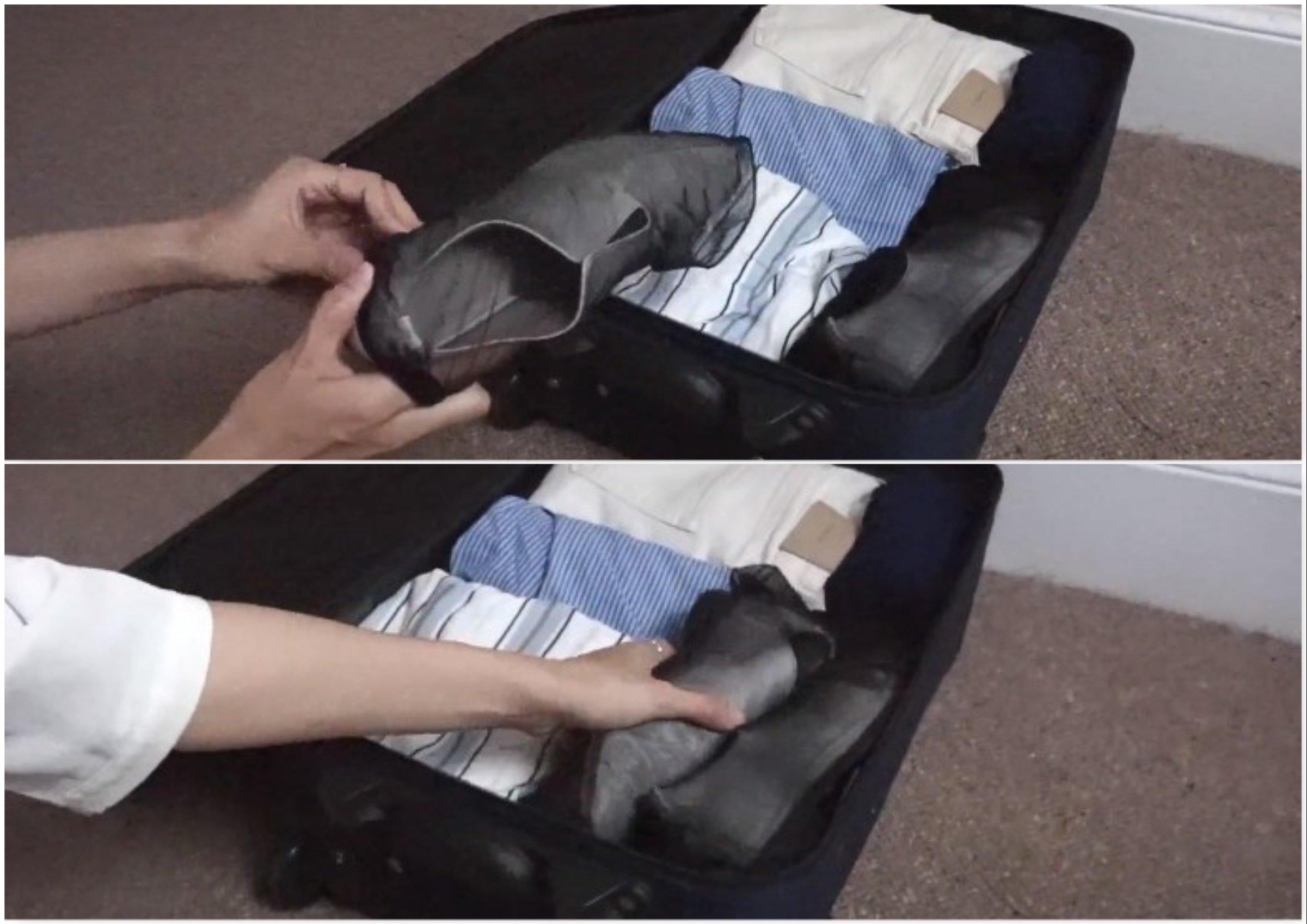 Next time you're packing your luggage, mimic your worn-out pantyhose into a shoe case and slip in your shoes individually in each of the nylon hose's foot cups. This way, you save quite some storage space in your luggage and make way for other things you need for the trip.
DIY Duster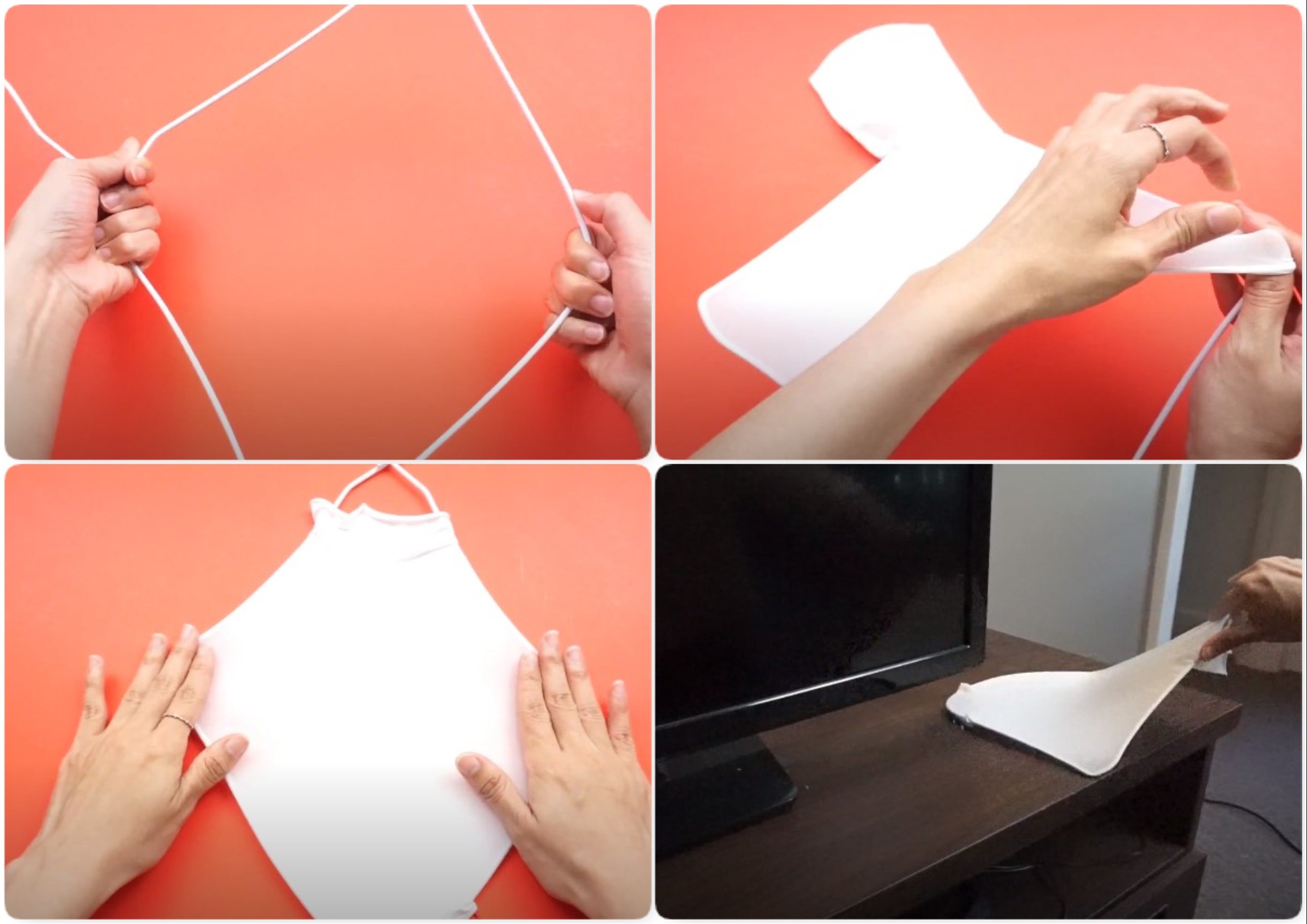 Having trouble with all that dust cloaked on your shelf and table? Well, follow this simple pantyhose hack to get rid of the problem. To revive this trick, you need just two things—an old cloth hanger and a worn-out pantyhose. Stretch the hanger's metal pads and case it with pantyhose. Slightly bend the hanger to form a random padded shape, and your DIY duster is ready! Clasping a pantyhose on your vacuum cleaner helps clean narrow spaces without trapping solid materials too! 
Pantyhose Hair Accessories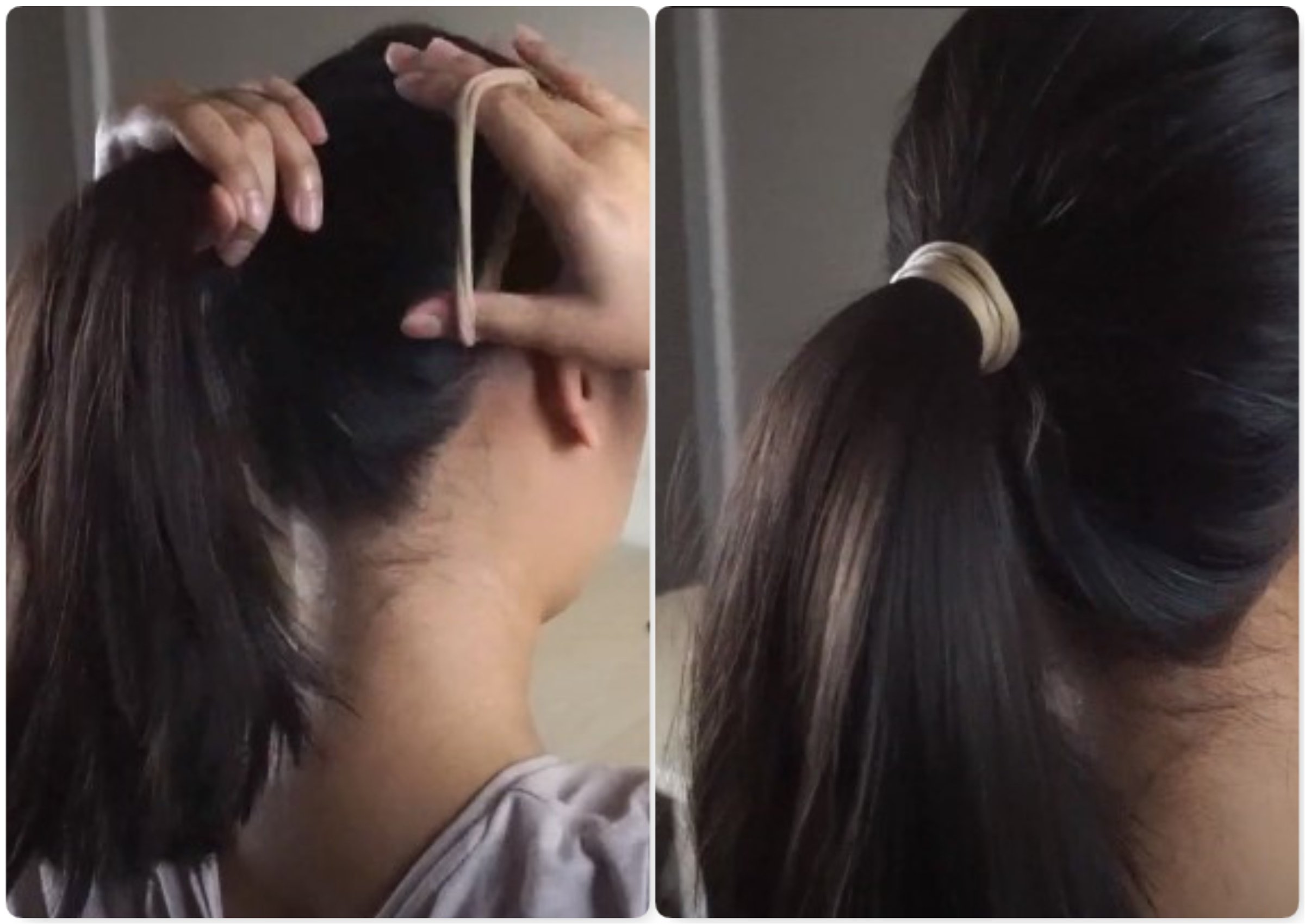 The next time you want a scrunchy to tie your messy hair into a ponytail or a simple bun, you needn't search for expensive ones! Instead, use your pantyhose to make your DIY scrunchie and tie your hair neatly without spending extra bucks on a brand new one.
The Pantyhose Hairband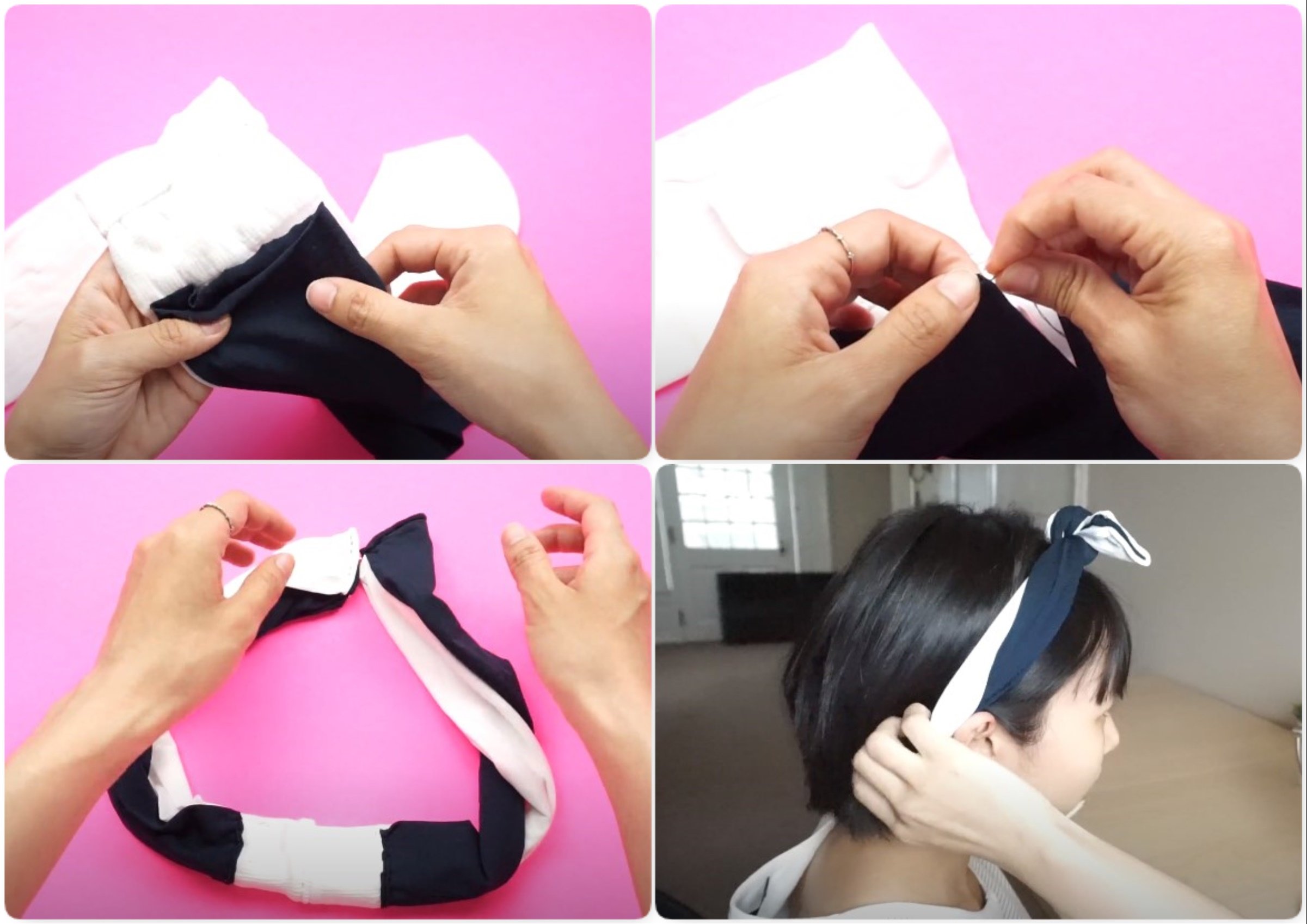 Worn-out pantyhoses undoubtedly make way for some creativity! And talking about creative hacks, well, you might try your hands-on sewing your DIY pantyhose hairband. For this trick, you can choose two contrasting shades of old pantyhose, stitch them after appropriate measurements and transform ordinary worn-out nylon tights into a gorgeous hairband.
No More Mess on the Hairbrush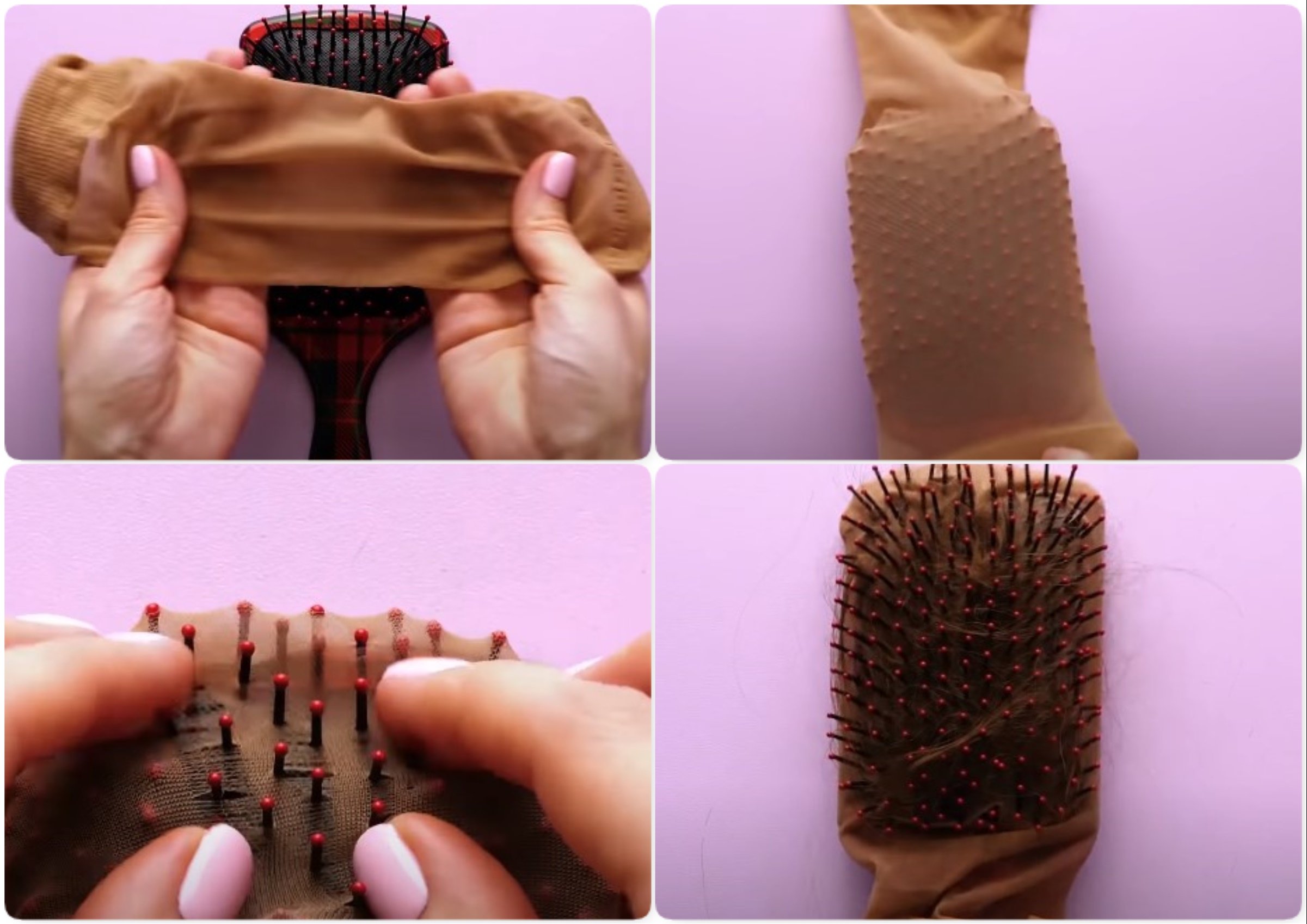 If you're someone who hates the messy hair that accumulates on your hairbrush every time, you're not alone. But with a simple pantyhose trick, your hairbrush might stay as new as ever without becoming an abode of hair. Just case your hairbrush into the pantyhose and gently press the bristle so that they pop out of the nylon fabric. And now, you can comb your locks without leaving hair to your brush!
Easy Way to Make Your Graphical Prints on T-Shirts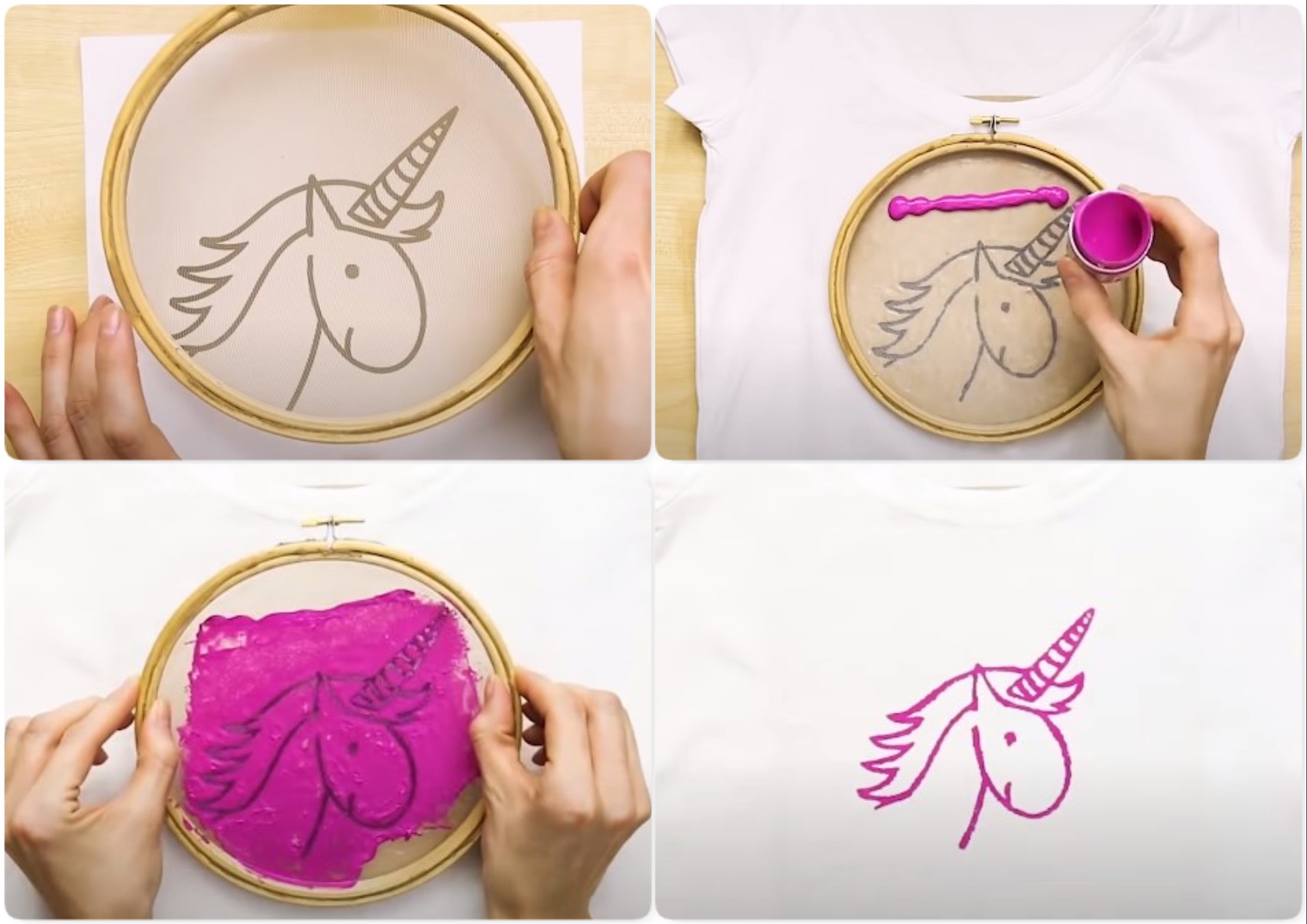 A simple trick to transform a plain white T-Shirt into a gorgeous outfit comes with a simple pantyhose hack. For this, you need a wooden round embroidery hoop ring frame and your old pantyhose. After you're done with the design, draw it onto the pantyhose using a black marker, and use Mod Podge to seal the rest of the area, leaving the drawing's outline. Next, place the kit on the T-Shirt and dab in some paint and gently roll it over to get the graphical print stuck onto the shirt.
Avoid Paint Spillage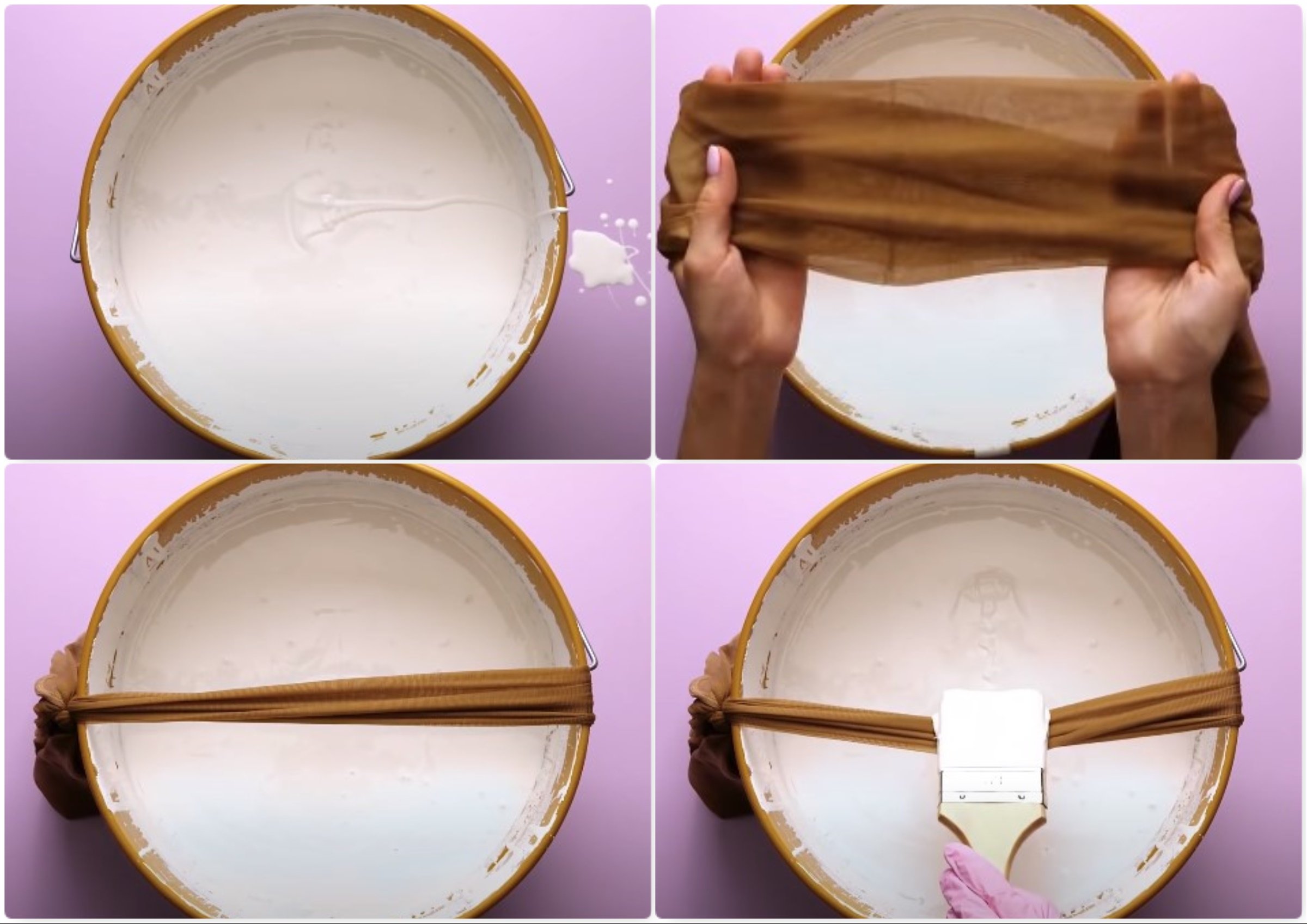 Next time you have some painting work at home, do not forget to grab your old pantyhose before you dip the brush in the paint bucket! This is a simple trick to avoid paint spillage on the floor. Just stretch and knot the pantyhose on the bucket's mid-section like shown in the illustration, and after every dip, make sure to rub out the spilling paint on the pantyhose instead of messing around on the floor!
No More Runs on Satin Dresses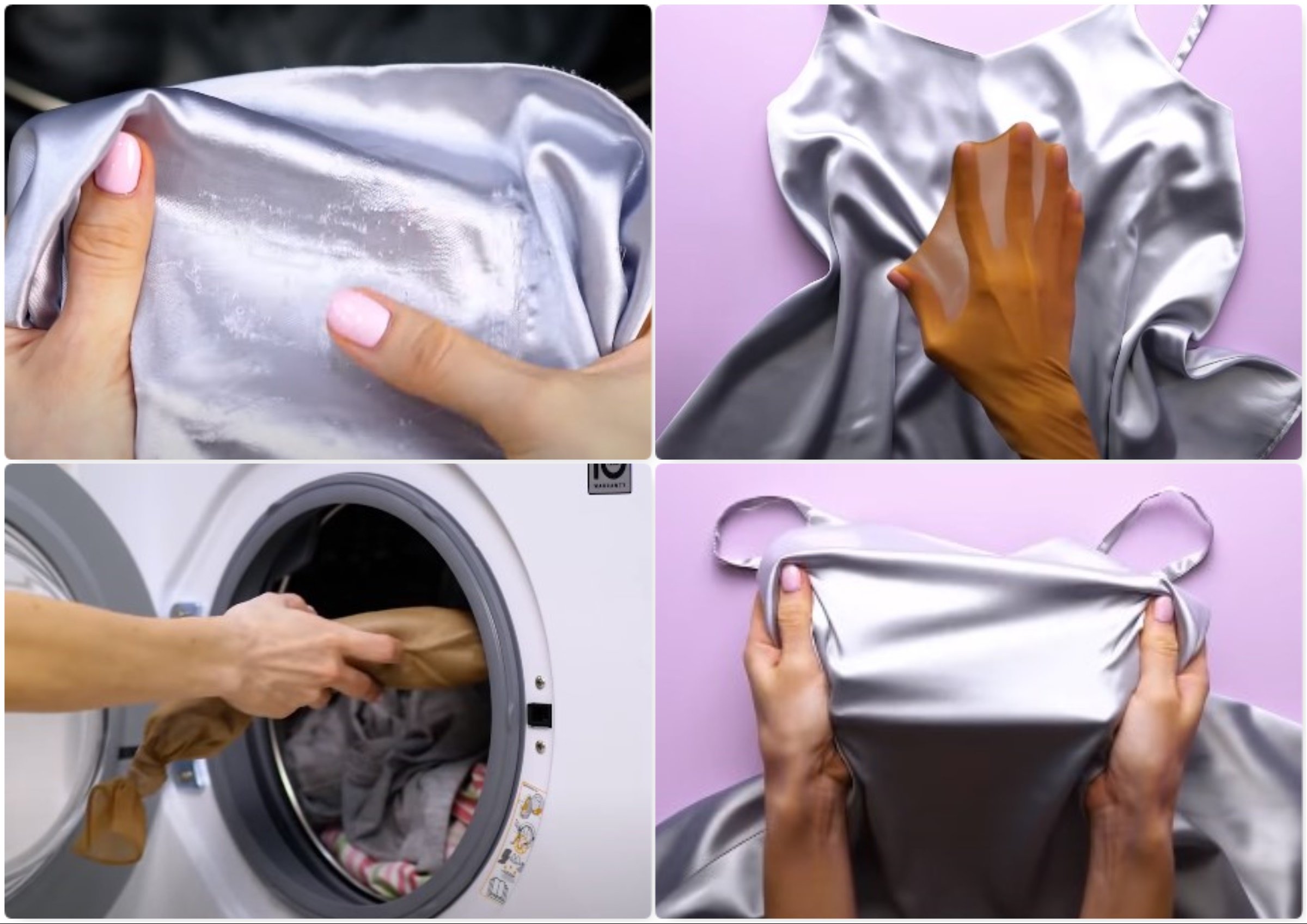 Are you worried about your satin dress each time you throw it for laundry? Well, satin dresses are quite delicate, and the fabric might quickly get spoilt if washed with other clothes. To save your precious satin piece, case it in a pantyhose and knot the bundle before you throw it into the washer. This trick keeps the satin fabric from wearing out quickly after wash.
The Potted Plant Trick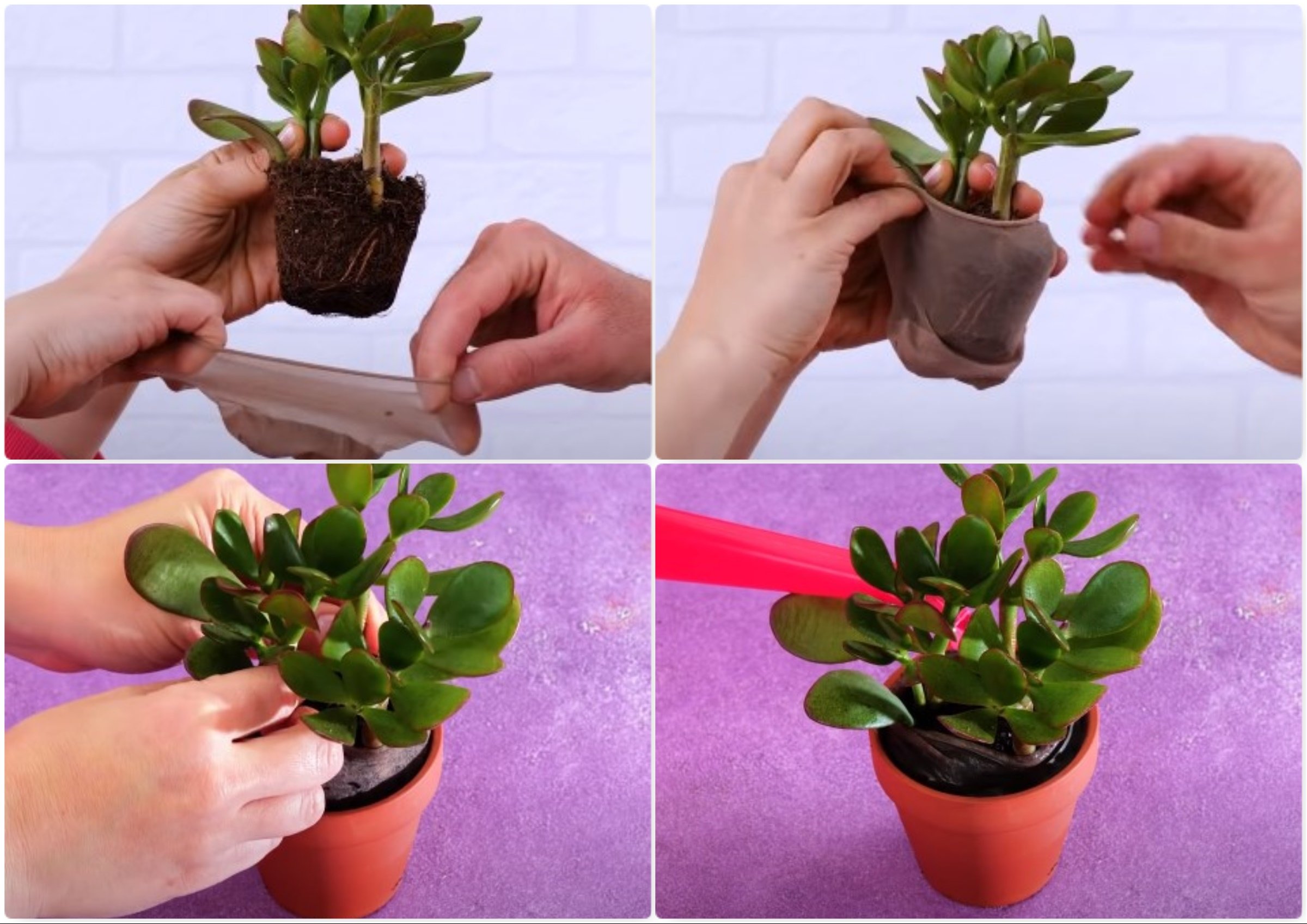 There could be nothing more troublesome than having small potted plants indoors that drain most of the water after watering them. And not to forget the mess you're left behind to clean post watering them. Nevertheless, your old pantyhose might save the day for you! Gently remove the plant from the pot, case the lower muddy section with pantyhose, and put it back into the pot. This trick prevents the water from draining out since the nylon fabric absorbs excess water and stores the moisture for absorption by the plant later.
An Easy Way to Clean Your Faucet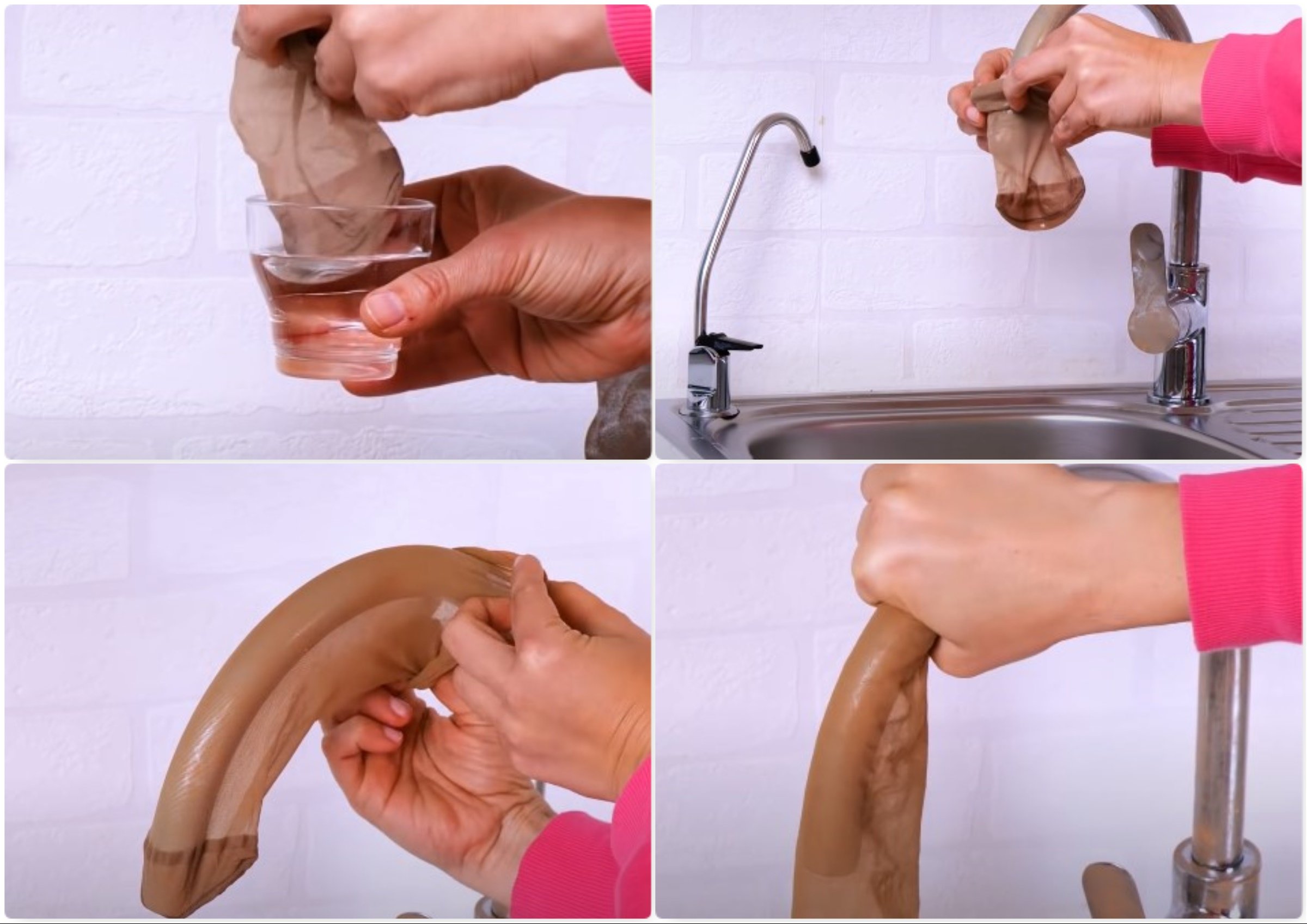 Taps are always turned on to get things clean under them! But what about the faucet itself? It sure needs some cleaning to be done to get back its luster! Soak your pantyhose in a cup of vinegar and roll it over the tap, literally covering it entirely. Next, press the cloth on the tap and gently glide it over to get the job done effortlessly.
Nail Polish Remover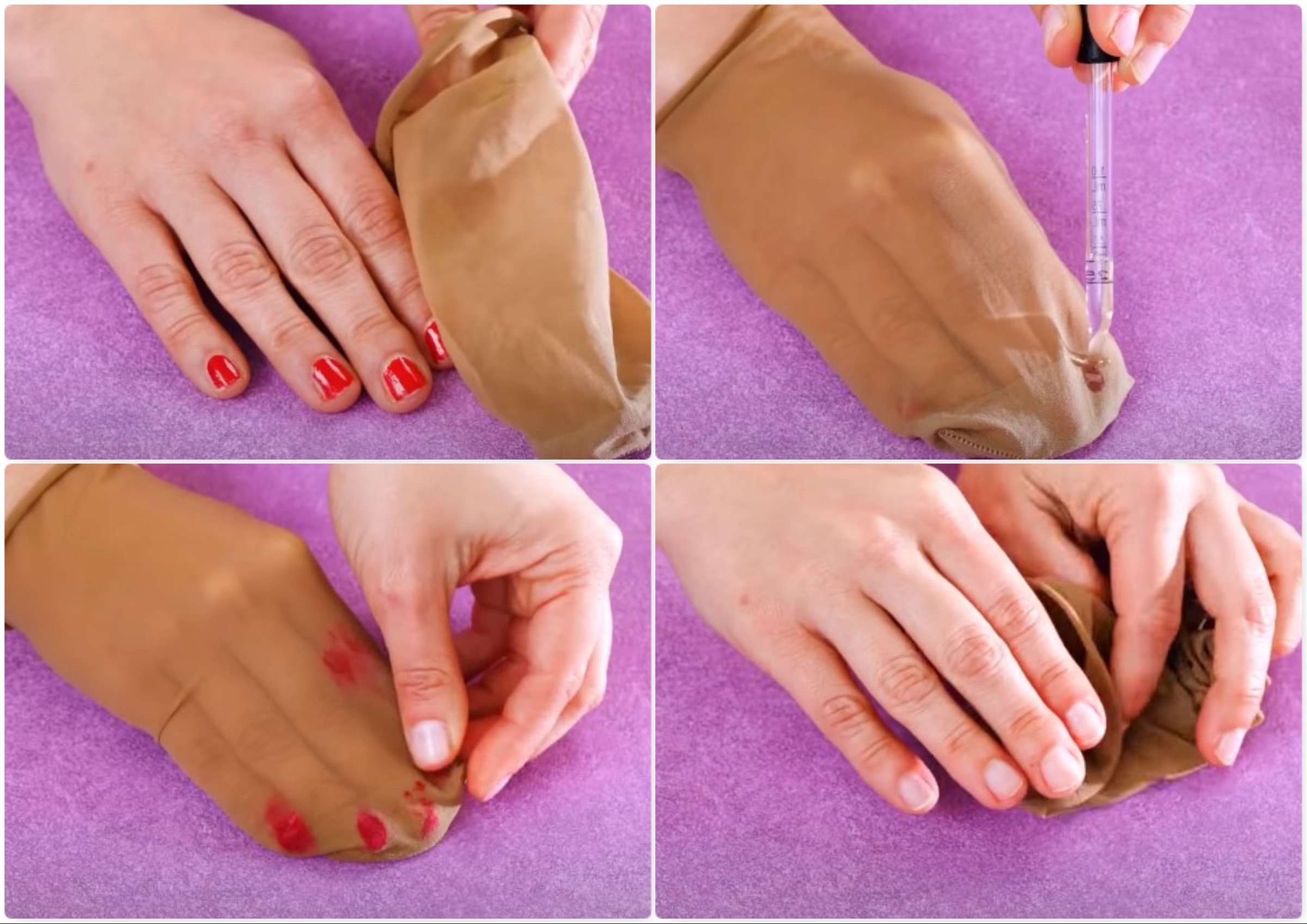 Trying different nail polish shades on your hands always demands you to stock quite a few nail polish remover swabs. But do you need to shed extra bucks on a nail polisher remover swab when you can make a reusable one at home? Yes, you hear it right! Glove your hand into a pantyhose and dab the nail polish remover drop by drop on each finger through the nylon mesh. Wait for a few seconds and firmly press the fabric on your nails and remove it. And surprisingly, this pantyhose nail polish remover can be reused till the cloth tatters!
That's completely insane! An old pantyhose does find its way in many other useful ways apart from being fashion wear! Next time you have an old pair in your wardrobe, make sure to reuse it instead of throwing it away. Well, which one of these hacks are you planning to try? Please don't forget to leave your comments below! 
Sources: YouTube. Instructables, Reader's Digest