Kate Middleton's Most Affordable Looks
One of the reasons why the Duchess of Cambridge gained the love of the British people was her humility and down-to-earth vibes. Despite being able to buy from the most expensive clothing brands, Kate has appeared at major Royal events in extremely affordable clothes, proving that elegance has no price tag. Let's discover some of her prettiest looks that many normal people could buy too!
SHIRTDRESS FROM MICHAEL KORS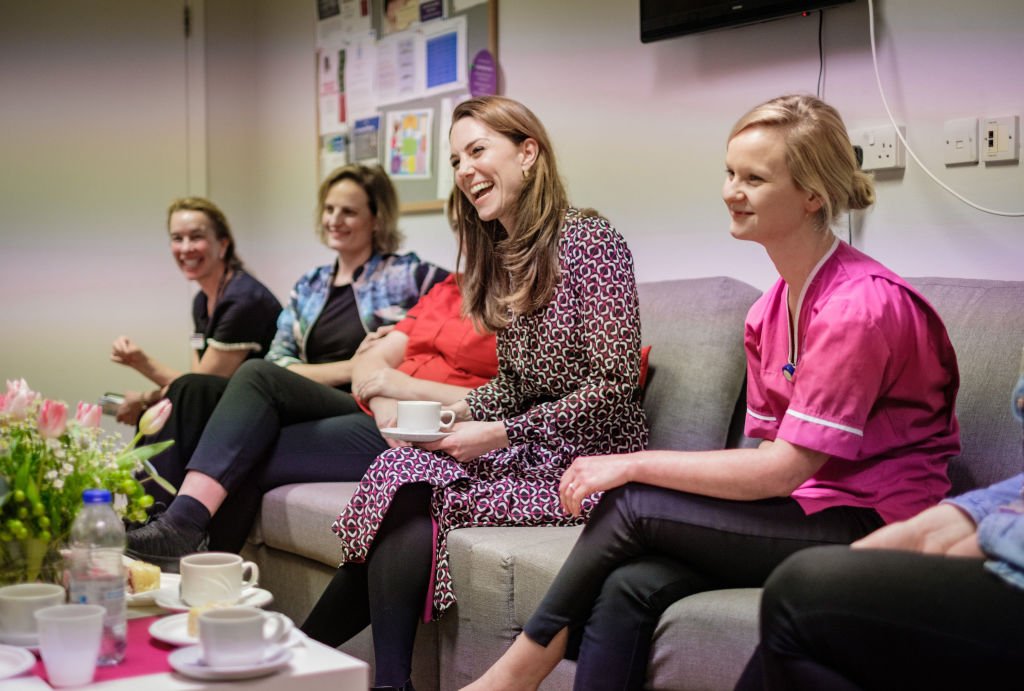 On December 27, 2019, the Duchess of Cambridge visited the Kingston Hospital's Maternity Unit. Although Michael Kors is known for being a high-end brand, they sell many things that are a lot more affordable. Kate is wearing this shirtdress that goes for $129. It's a little pricey for many people, but definitely not too crazy.
DRESS FROM ZARA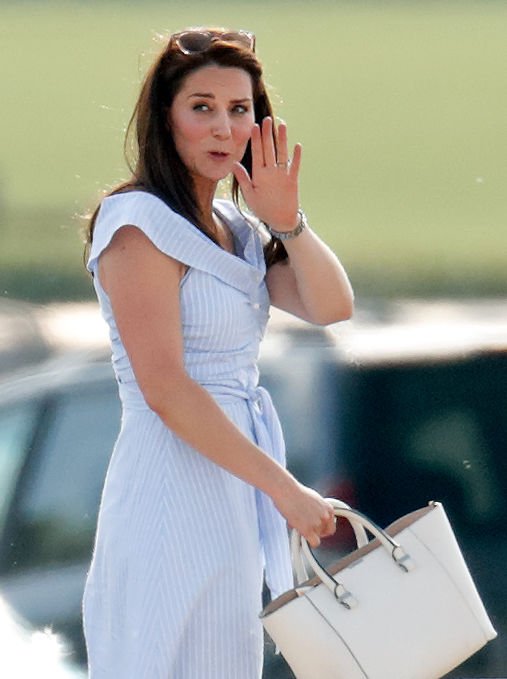 A lot of people around the world buy things from Zara because there are all kinds of options in different price ranges. In 2018, the Duchess of Cambridge attended the Maserati Royal Charity Polo Trophy in a pale blue, white-striped dress from the brand. That little number only cost $70, and it was perfect for such an event.
NUDE SUEDE HEELS FROM J. CREW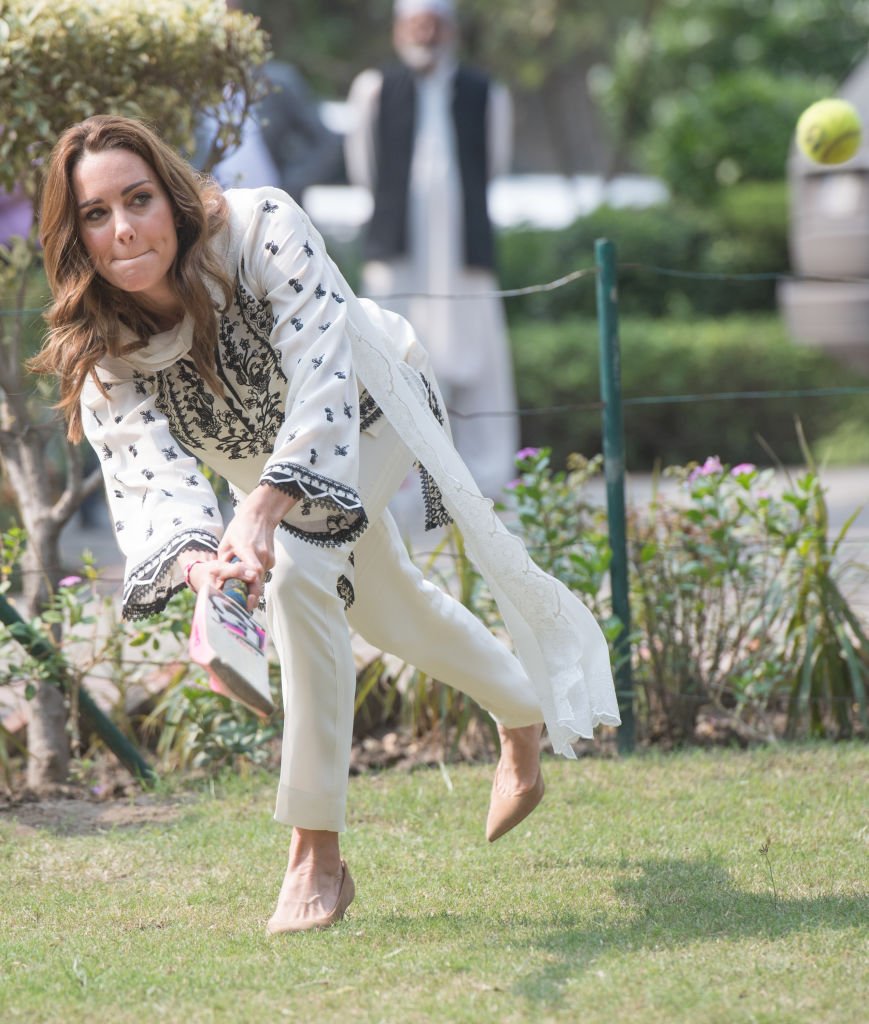 On October 18, 2019, Kate Middleton attended a game of cricket in the SOS Children's Village in Lahore, Pakistan. She wore a traditional tunic and pants from the country as well as a part of nude suede heels from J. Crew. The shoes cost $218, which is a bit pricier than some of her other items but not as outrageous as other brands.
PRINTED BLOUSE FROM ZARA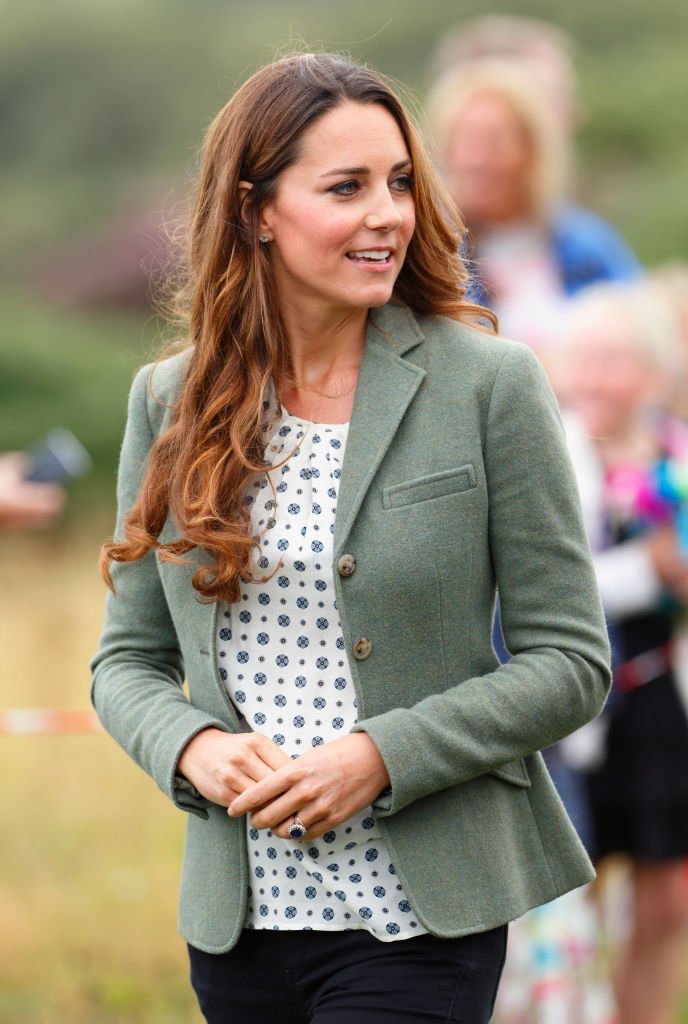 It seems like the Duchess of Cambridge loves using Zara when she needs a casual look, and anyone would agree that it works perfectly. Kate attended the Ring of Rife Ultra Marathon in Anglesey back in 2013 with the simple blouse. She styled it with a jacket and black pants. It was originally sold for $59, but since it's out of season, Zara no longer sells it.
TURTLENECK FROM WAREHOUSE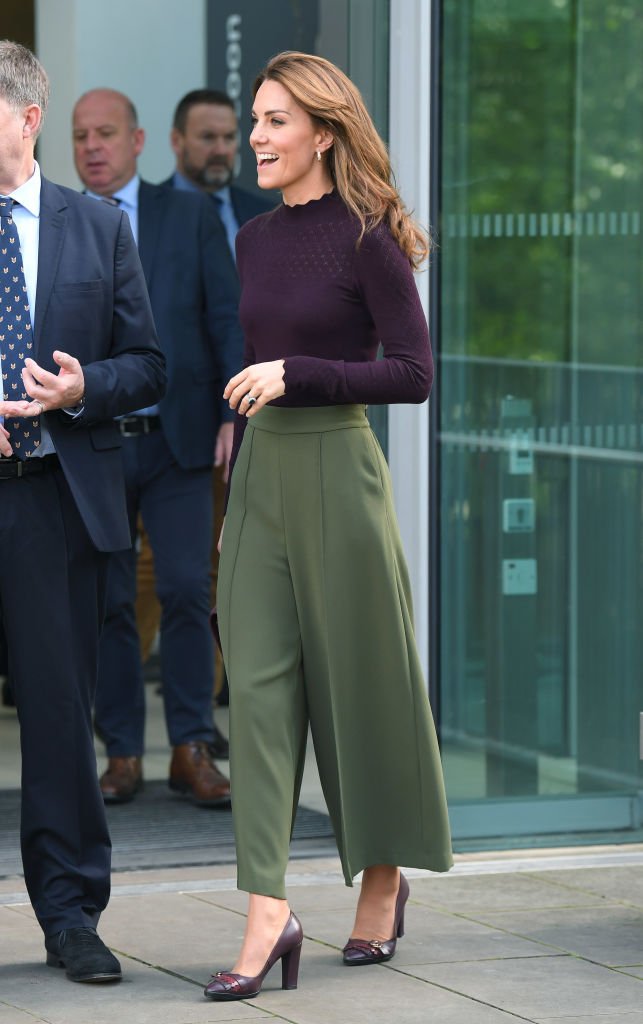 During an event at the Angela Marmont Center for UK Biodiversity, the Duchess was seen rocking a turtleneck sweater from Warehouse, as well as a pair of pants from Jigsaw. Both items are sold at reasonable prices. The high neck sweater cost $69 while the army-green trousers were worth $171.
BLUE PLEATED DRESS FROM ZARA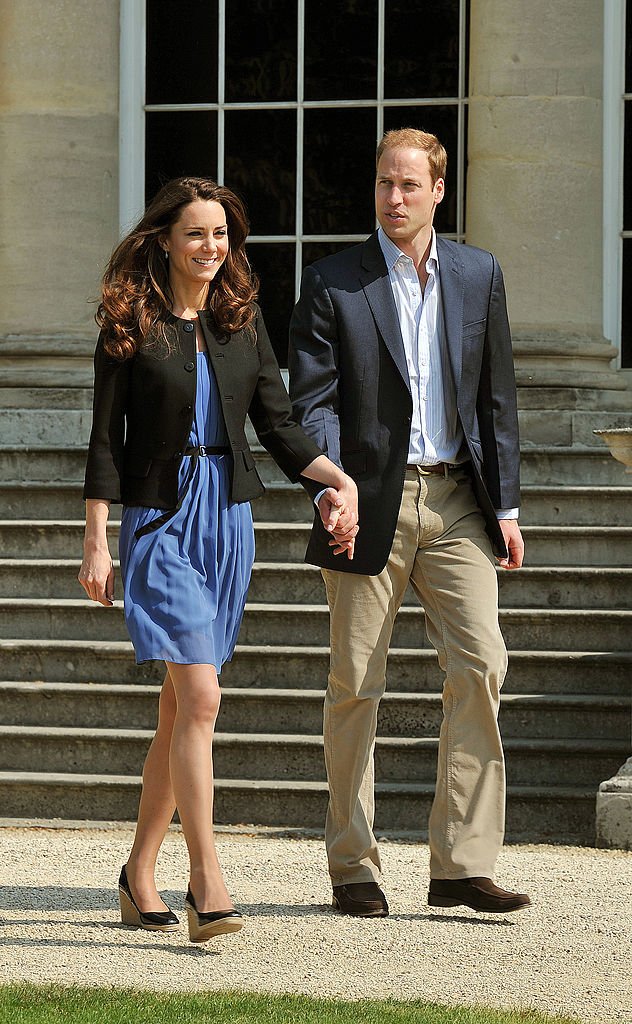 In 2011, the Duke and Duchess of Cambridge had just walked down the aisle. Photographers caught them as they were about to leave for their honeymoon. Kate was rocking a blue pleated dress from Zara that definitely did not break the bank. It was just $90. Sadly, it's no longer available from the retailer.
SHOES FROM ALDO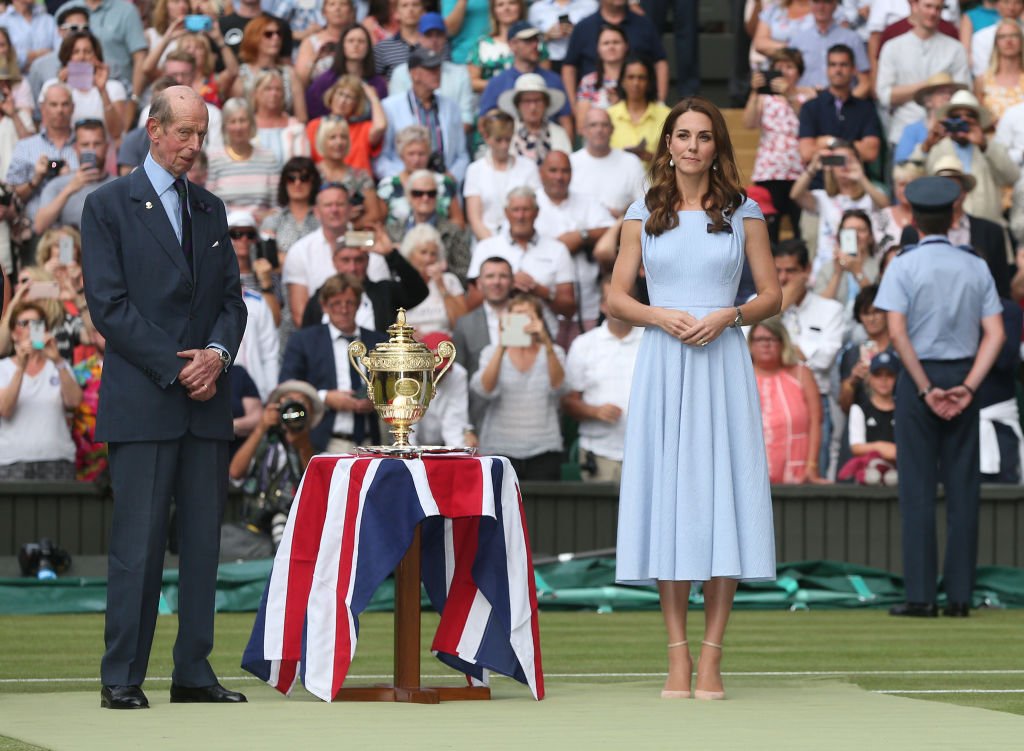 On July 14, 2019, Kate Middleton attended the much-anticipated annual Wimbledon match, which is also a great opportunity to see the royal family. She was rocking a pale blue dress with a pair of nude ankle-strap heels sold by Aldo. The dress was designed by Emilia Wickstead and worth a lot of money, but the heels cost only $80.
TURTLENECK DRESS FROM SERAPHINE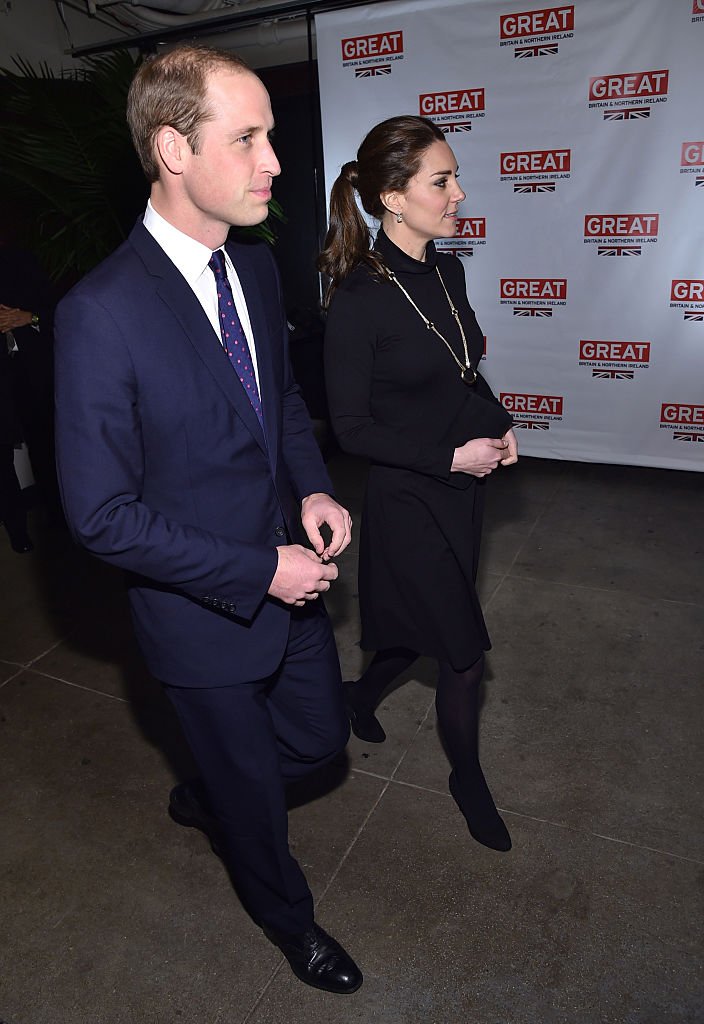 The Duchess of Cambridge is known for rocking some of the best maternity clothes ever made, and Seraphine was one of her favorite brands. In 2014, Prince William and Kate attended several events in New York City, and the Duchess was rocking the Vanessa Turtleneck Maternity Dress in back. It was sold for $59.
PINK SHIRTDRESS FROM MICHAEL KORS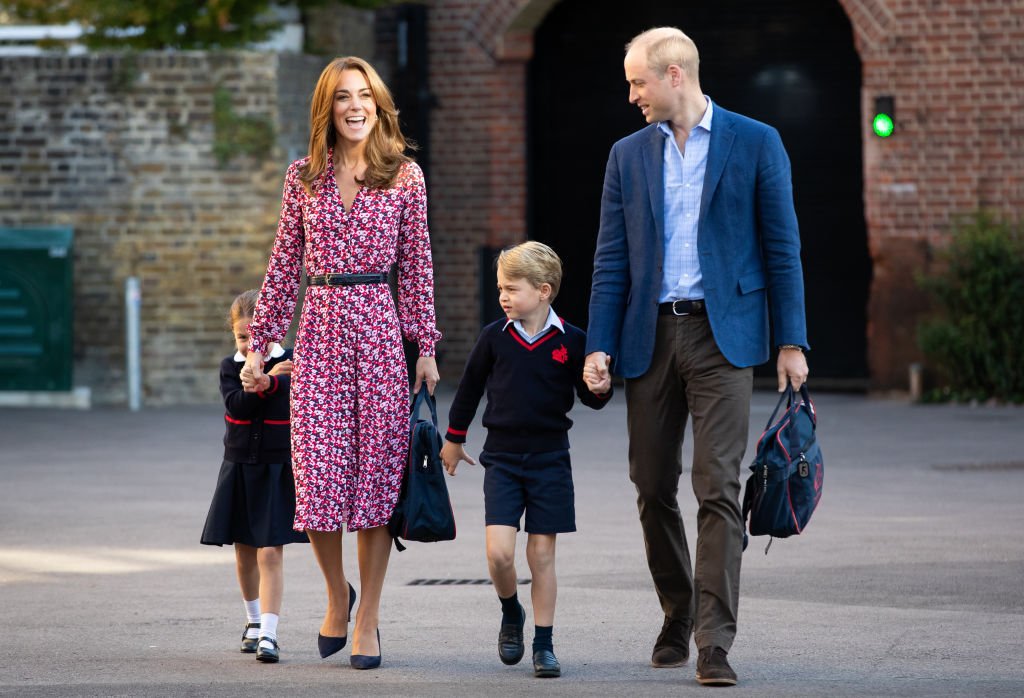 It's clear that Kate Middleton loves a great shirtdress, and Michael Kors is one of her favorite brands. On September 5, 2019, she and Prince William dropped their kids off at school. It was Princess Charlotte's first day and an important photo-op moment. Her dress cost $175, but you might likely find it for a lower price now.
POLKA DOT DRESS FROM TOPSHOP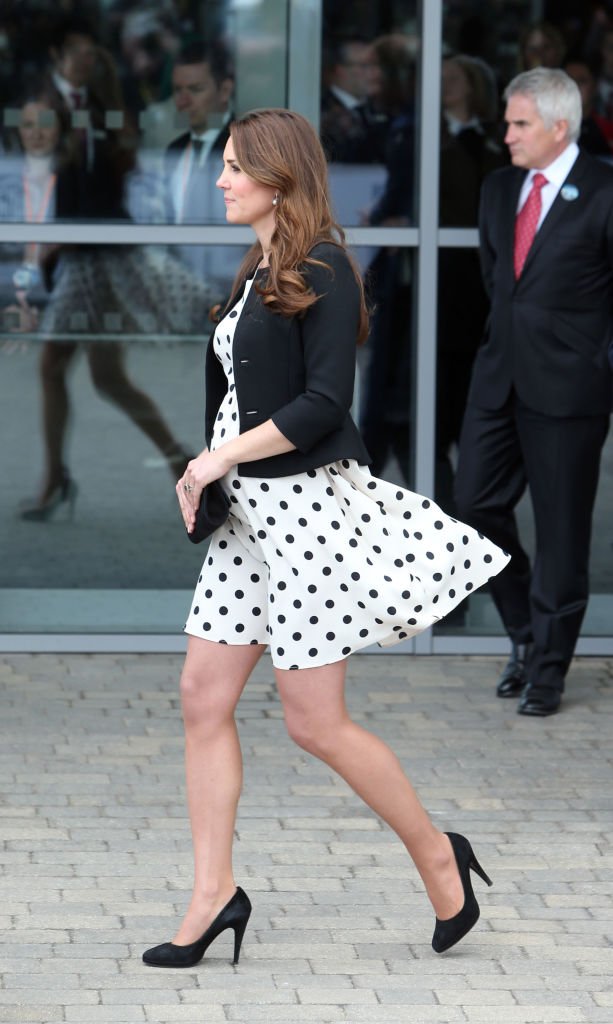 Here is another amazing maternity look from the Duchess of Cambridge. In 2013, Prince William, Kate, and Prince Harry attended an event to inaugurate the new Warner Bros. Studios in London. The Duchess was seen with a maternity polka dot dress from Topshop that cost $50. With the proper accessories, you can make anything look like a million bucks.
BLACK DRESS FROM TOPSHOP
In 2013, the Duke and Duchess of Cambridge went to the main office of Child Bereavement UK in Saunderton, Buckinghamshire. It's a charity that Prince William has been supporting for some time, but it was the first time that he had visited their offices. Meanwhile, Kate rocked a pretty and simple Topshop dress that sold for $65.
SAILOR PANTS FROM L.K BENNETT AND MORE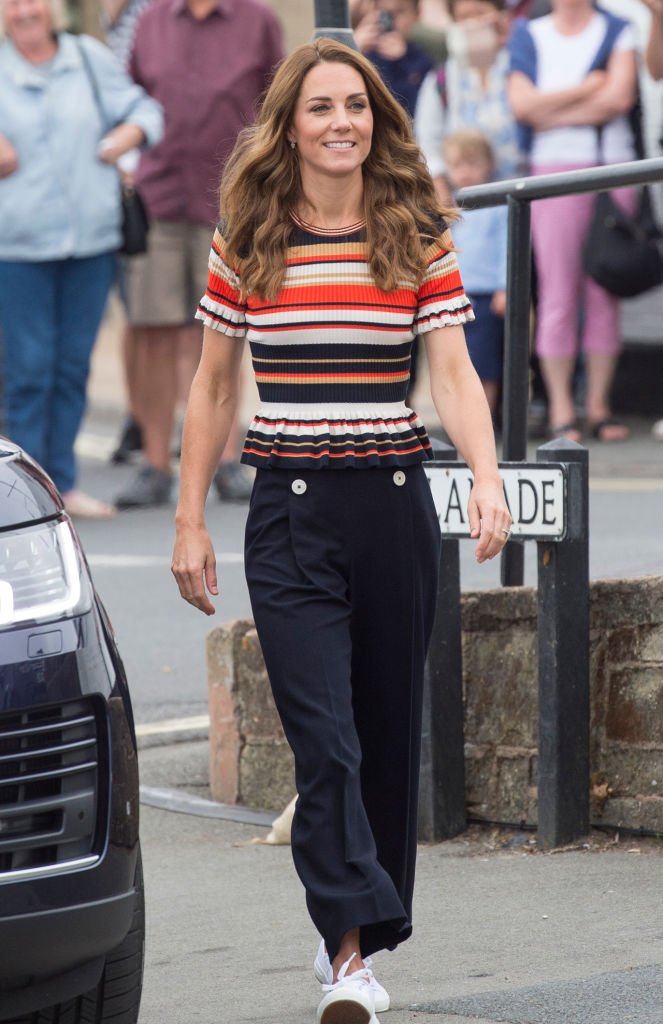 On August 8, 2019, the Duchess of Cambridge attended the King's Cup sailing competition. She was dressed in a nautical them that fit the occasion perfectly. Her sailor pants from L.K. Bennett stood, and they cost just $195. Meanwhile, Kate was rocking a Sandro top worth $190 as well as Superga sneakers that were just $65.
MIDI DRESS FROM SANDRO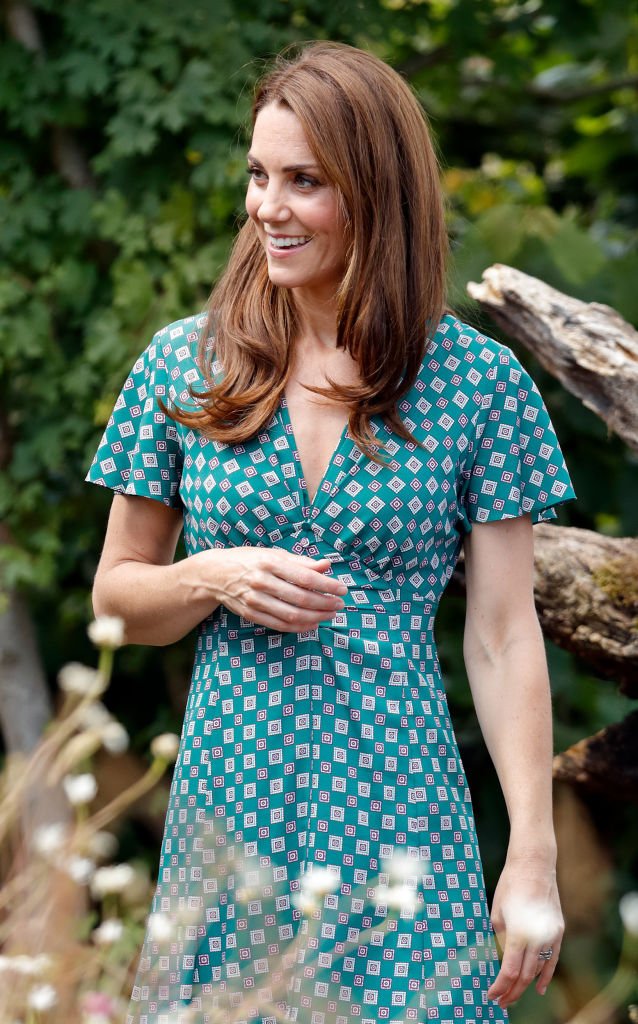 In July 2019, Kate had an event for the 'Back to Nature Garden' she helped design. It was a recreation of the one that was first seen at the Chelsea Flower Show a few months before in May. However, this one took place at the RHS Hampton Court Palace Garden Festival, where the Duchess was seen with a midi dress from Sandro worth $284.
FLORAL MIDI DRESS FROM & OTHER STORIES
On May 19, 2019, Kate Middleton and her family attended a preview of the Chelsea Flower Show. She was seen using a long-sleeved midi dress with a flower motif from & Other Stories. It cost only $129, and pictures from their happy afternoon were shared through the Kensington Palace's social media accounts.
POLKA DOT WRAP DRESS FROM ASOS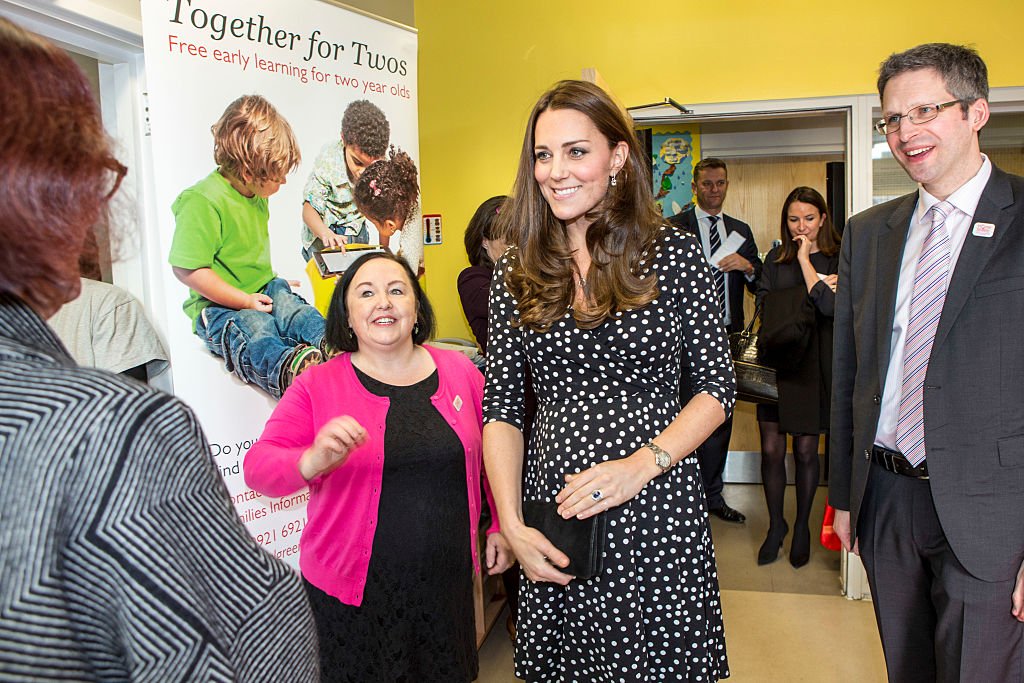 In 2015, the Duchess of Cambridge attended the Brookhill Children's Centre in London. She was using another beautiful maternity dress. This time, she picked an ASOS wrap skater dress, which was later renamed in honor of Kate. It cost only $63, although it has been seen on sale for $39. That's a great price for such a pretty outfit!
It's amazing that she can look like a million bucks with clothes that anyone could purchase. Let us know which of these outfits was the prettiest. If you liked this article, share it with your friends that love royal fashion. See you next time!
Source: Pop Sugar, Insider, Good Housekeeping, Not to Love