Celebrities Who Dress Like Grade-A Fashionistas (With Help From Stylists)
Being an A-list celebrity is a lot of work. No wonder so many A-listers employ an entourage of people for their every need from hair and make-up to public relations and, of course, stylists. The right stylist can elevate a celebrity from off-the-rack blandness to fashion icon with only a few outfits. While some celebrities were born to dominate the red carpet, these celebrities needed a little guidance to make the right splash.
Courtney Love - From Grunge to Glam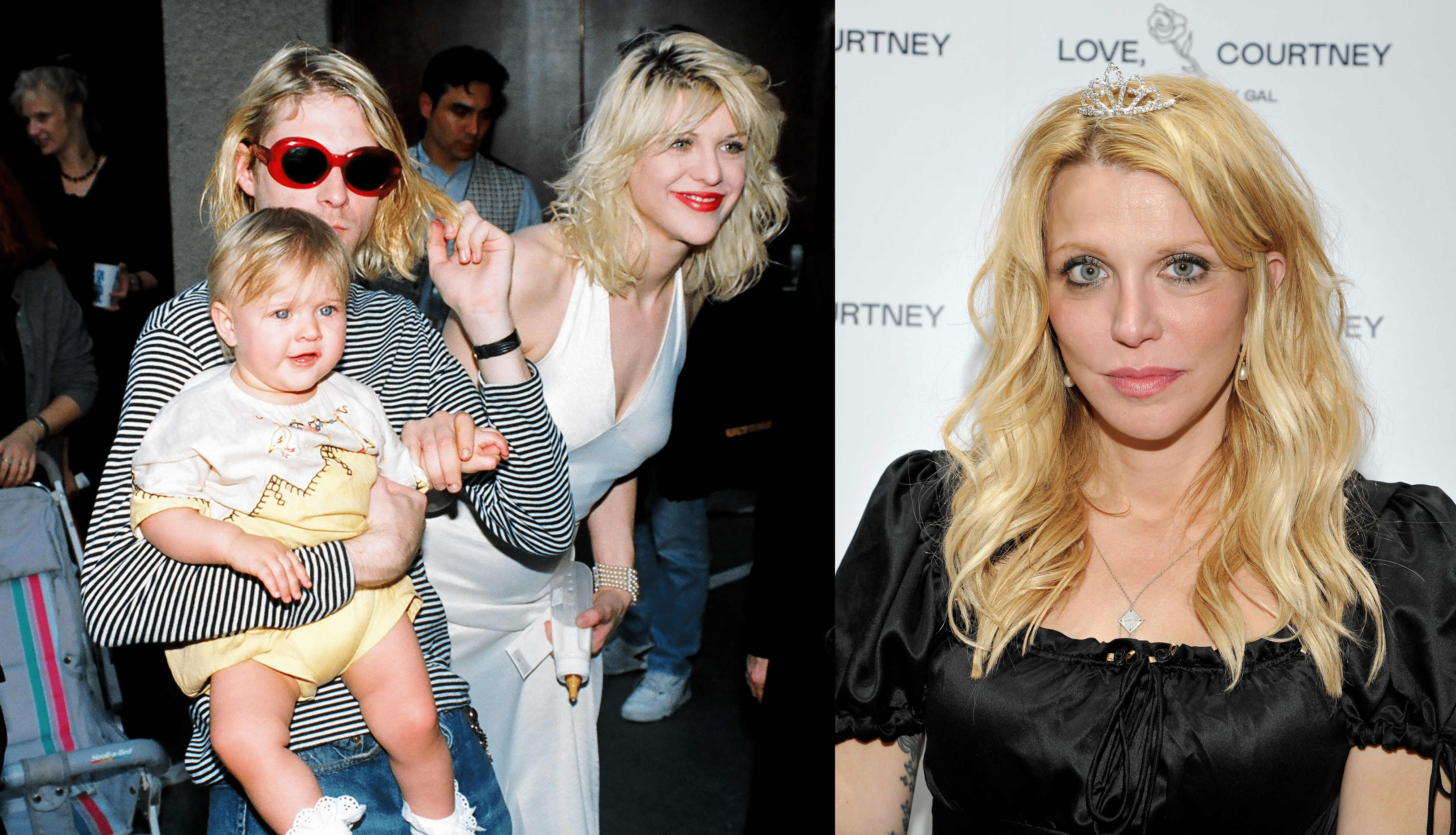 Courtney Love, aka the First Lady of Grunge, was all slips and lace when she was the front-woman of Hole. She used to, according to one critic, "apply lipstick the way toddlers mash crayons." But after starring in The People vs. Larry Flynt, the punk rock queen showed up to the 1997 Oscars in a resplendent white Versace dress. She also credited the Italian designer for turning her style around.
Anne Hathaway - The Devil AND Anne Hathaway Wear Prada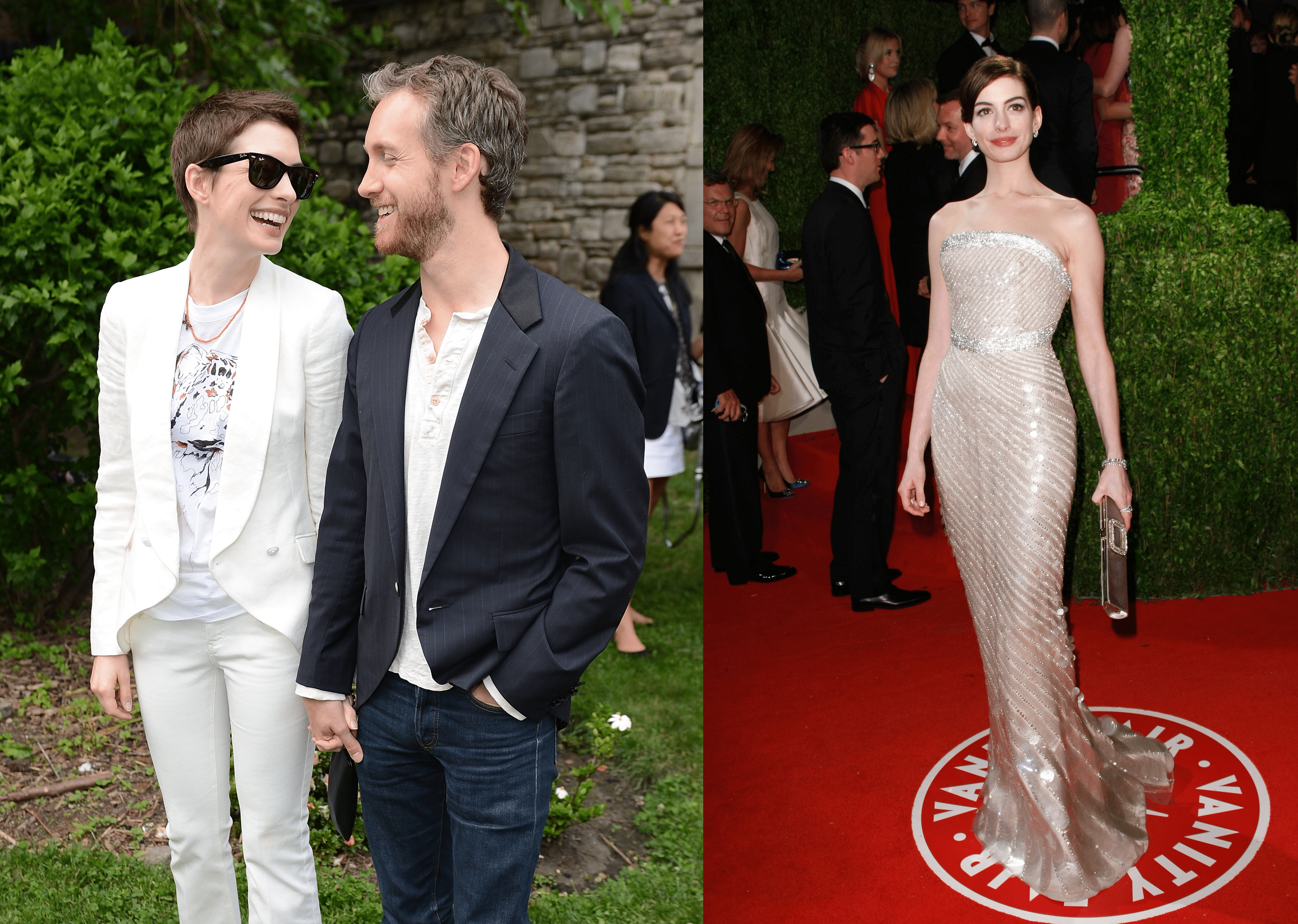 The Princess Diaries' and The Devil Wears Prada star has made a career of playing ugly-duckling characters who transform into beautiful swans. In real life, though, the Oscar winner has been consistently fabulous when on the red carpet. Her style ranges from Oscar de La Renta maternity glam to Elie Saab thigh-revealing sensuality.
Victoria Beckham - Posh Forever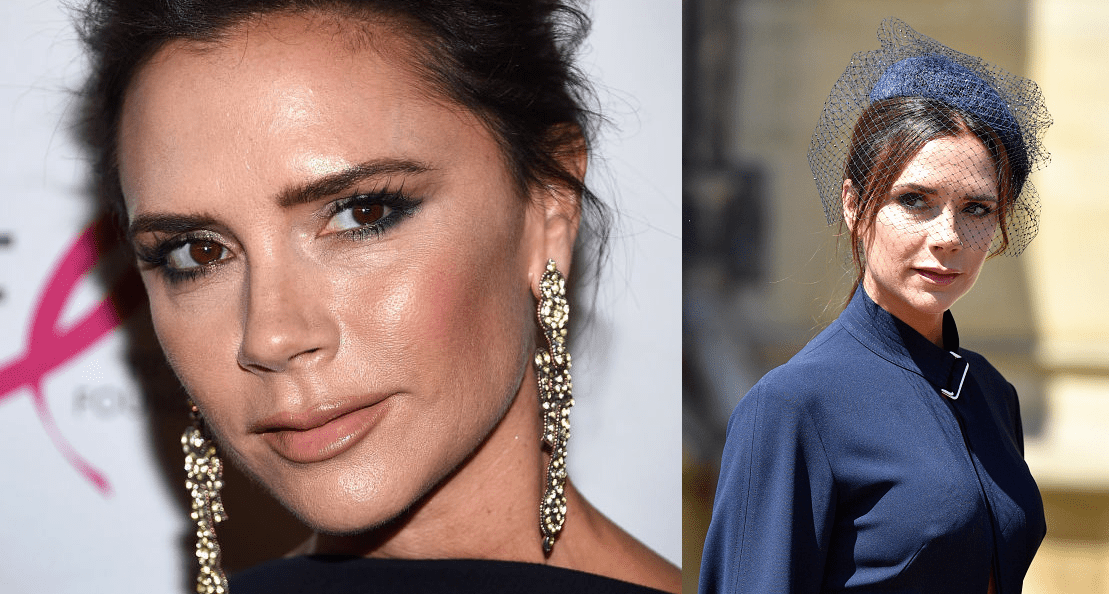 Forever known as Posh Spice to a generation of young girls, the British pop star, aka Victoria Beckham, has always defined herself through her style. The star has evolved from mini-skirts and cocktail dresses to reflect her changing style over the years. She has even started a fashion label so you too can dress like Posh.
Reese Witherspoon - Legally Blonde, Illegally Gorgeous 

Reese Witherspoon's early red-carpet appearances show the young star with her wild, blonde hair draped over her ever-smiling face. The star has kept the megawatt smile and beautiful, blonde tresses, but has left behind jeans and cowboy boots. Now the Oscar-winner is normally seen in designer gowns and mini-skirts with peep-toe heels.
Bill Hader - Wore the Same Shirt Everywhere, Then Won a Style Award 
The former SNL funnyman once had a Tumblr account dedicated to his penchant for wearing the same button-down shirt everywhere. That was when he was not the creator and showrunner of Emmy-winning television show, Barry. Now, Bill Hader is winning awards for his style. He was awarded the Man of Style Award in 2019, given by none other than InStyle magazine. 
Jennifer Lawrence - Girl-Next-Door to Out of Your League 
The Oscar-winning actress has grown out of her wholesome, Southern tastes. She has since embraced the refined elegance that comes with her status as one of the highest-paid actresses in the world. She regularly dons dresses by the likes of Prabal Gurung and Rachel Zoe.
Meghan Markle - A More Refined Style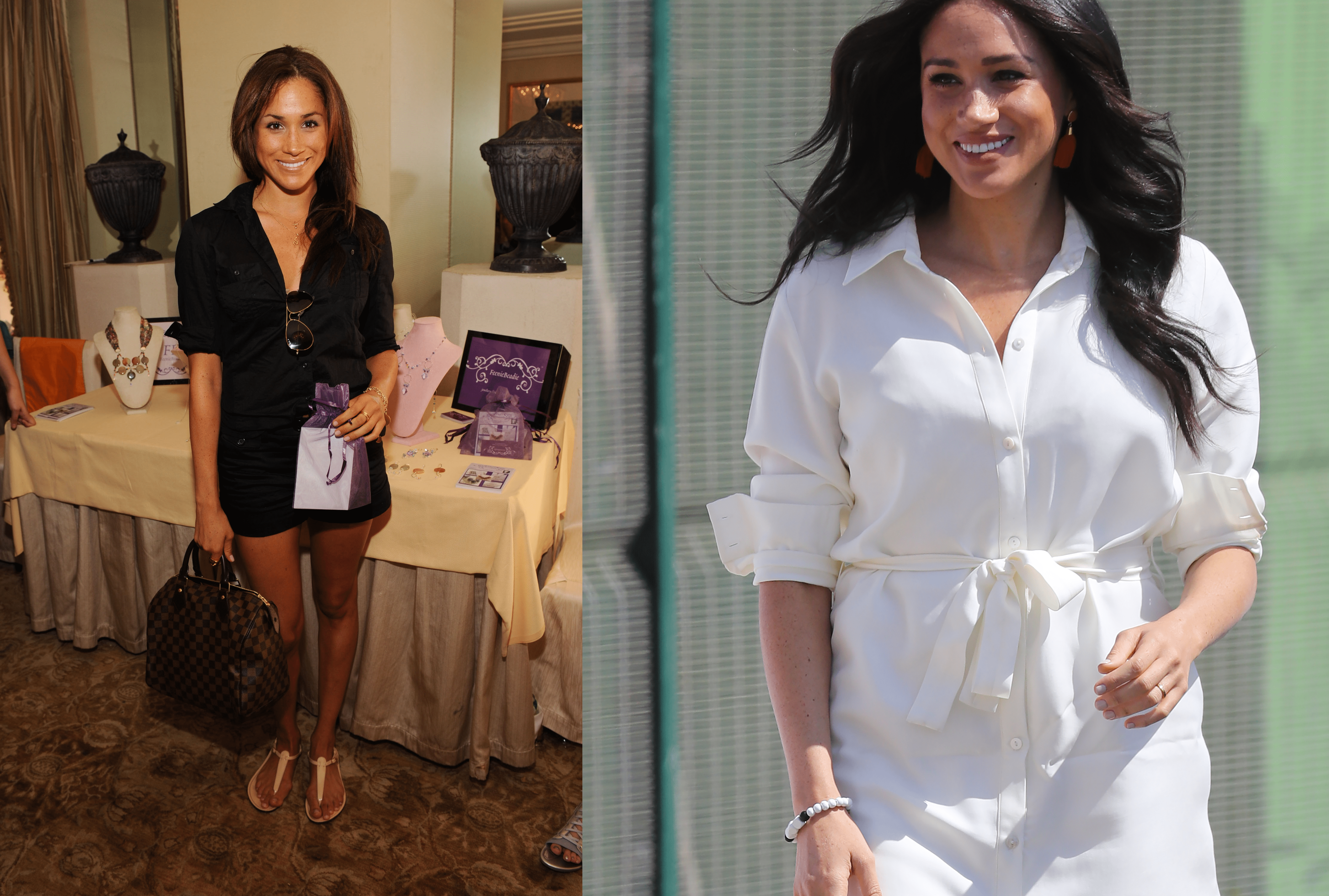 The former actress turned Duchess of Sussex famously quipped that, after marrying Prince Harry, she would never have to wear clothes from Zara again. That prediction has come true as Meghan has rarely been seen not dressed to the nines, even when pregnant. Moving from Hollywood to British royalty has seen Meghan's style transform from vampy to tasteful and glowing.
Emma Stone - Superbad to Stone Cold Fox 

The earliest red-carpet photos of Emma Stone show the young star in jeans and a tank-top. That look has since been vanquished in favor of three-inch heels, mini-skirts, chic, one-piece dresses, and full-length ball gowns. The Oscar winner has made as many strides in the style department as in her film career.
Justin Timberlake - N' Sync Meant N'o Style, N'ot Anymore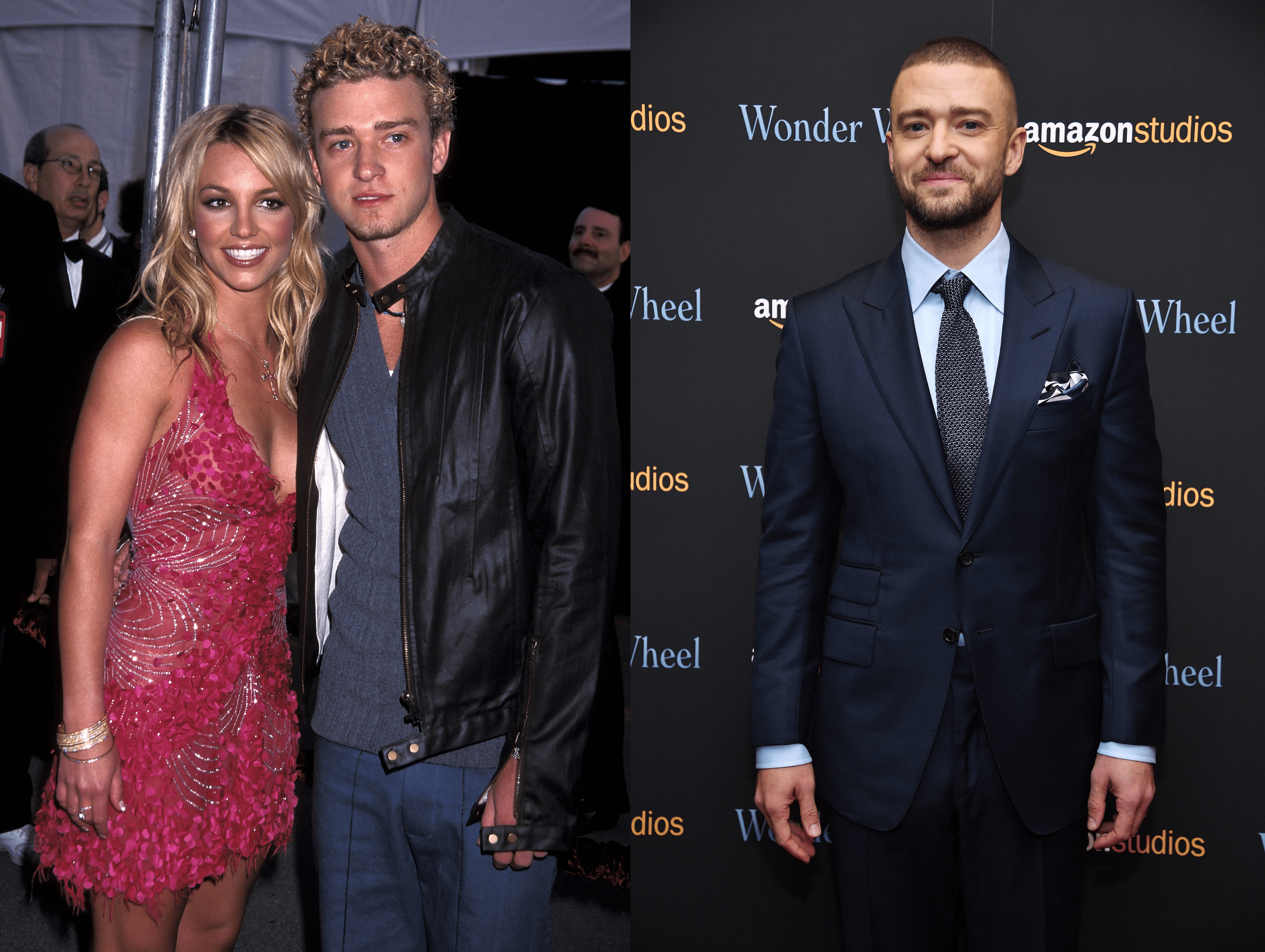 Oh, Justin. The former Mickey Mouse Club member seemed to be playing dress-up in his early boy-band days. He wore ill-fitting clothes, and thought wearing blonde curls was a fashion statement in-and-out itself. Luckily, the entertainer now knows better than to step out into public in nothing less than a slim, three-piece suit with a silk handkerchief in his pocket for good measure.
Mila Kunis - From Child-Star to Always Fabulous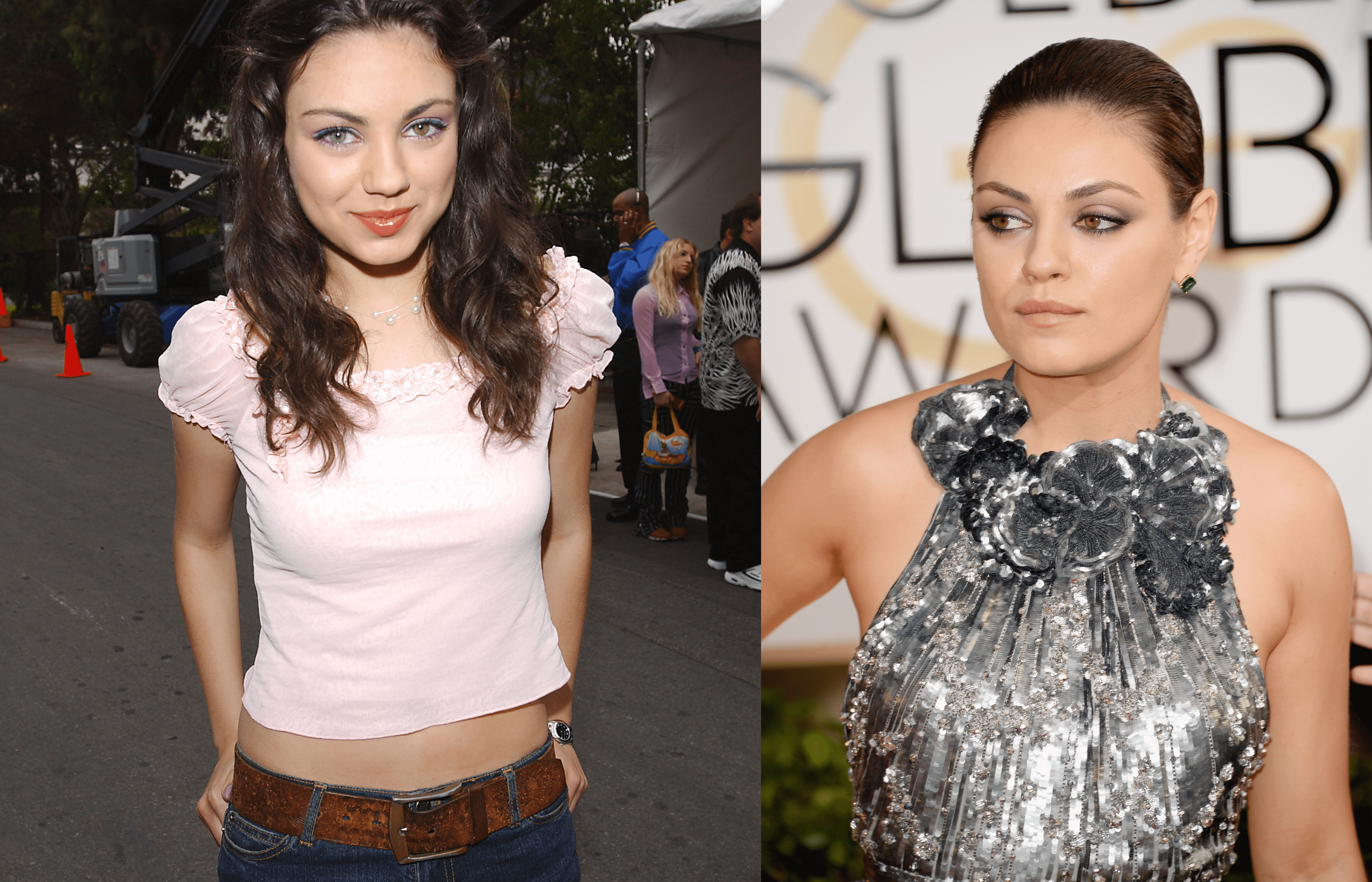 Mila Kunis began her career playing a childhood-version of the style icon, Jacqueline Kennedy Onassis. It seems that the latter's trendsetting style has rubbed off on the Black Swan star. Mila, as a child star, had a penchant for stone-washed jeans and decorative tees. Grown-up Mila Kunis prefers Vera Wang and Chanel when walking down the red carpet.
Priyanka Chopra - From Miss World to Hey Gurl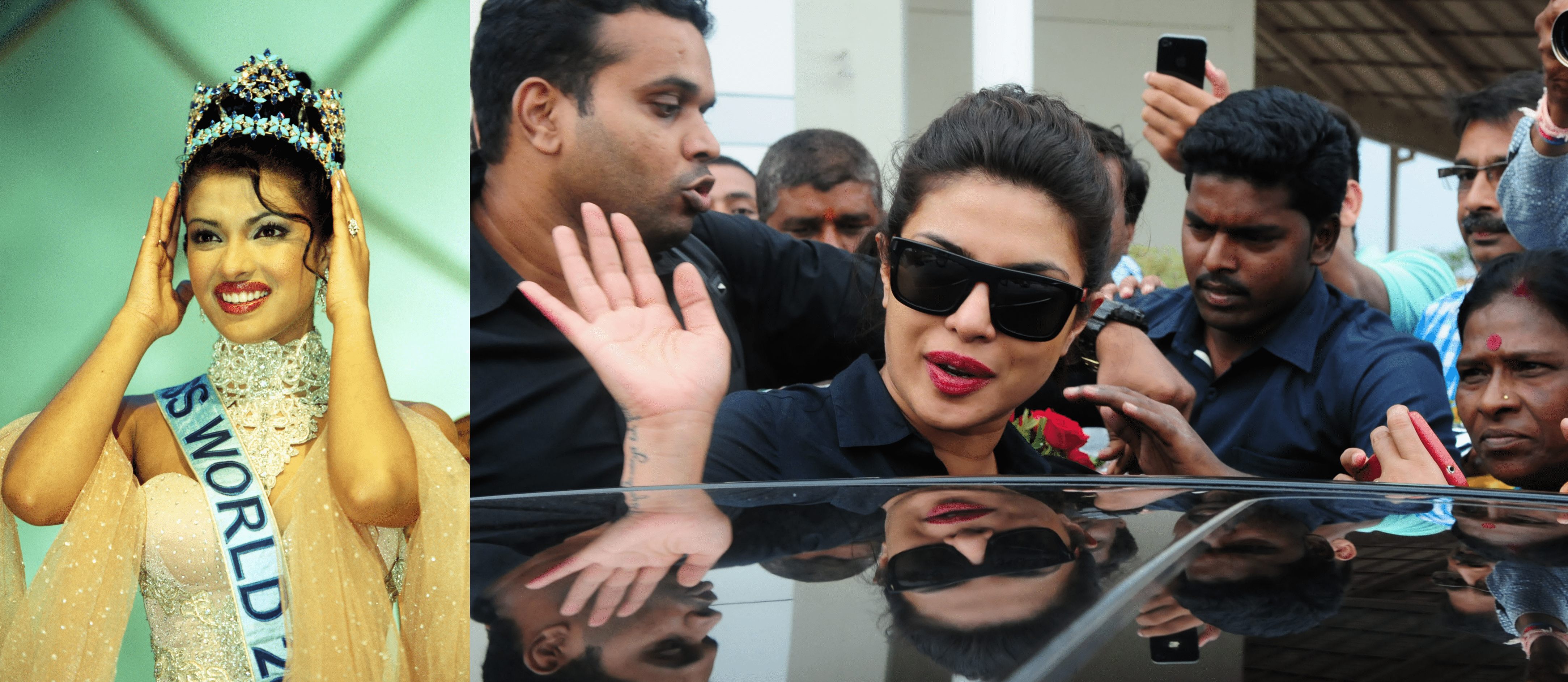 Can you believe that the former Miss World 2000 winner and Bollywood glam queen was bullied as a child because of her looks? Now, the Hollywood actress and regular Met Gala attendee can be seen in outfits from designers like Versace, Ralph Lauren, and Alberta Ferretti. Success really is the best revenge.
Jay Z - T-Shirt and Jeans to Three-Piece Suits 

The rapper from Brooklyn brought street-style to the forefront declaring in one of his most famous raps, "I made the Yankee hat more famous than a Yankee can." But he always blended his style, even rocking a durag to the MTV Movie Awards one year. Once called the CEO of Hip-Hop, he has upped his style game in recent years and now looks the part of the businessman and tycoon that he is.  
Chris Pratt - From Schlub to Style-Lord  

Chris Pratt was best known as the lovable schlub Andy Dwyer on Parks and Recreation. Then the Marvel Universe came calling. The actor buffed up for his role in The Guardians of the Galaxy and has since become a Hollywood megastar. His style choices reflect that status, as he can now fill out a tuxedo like nobody's business.
Keri Russell - That Haircut!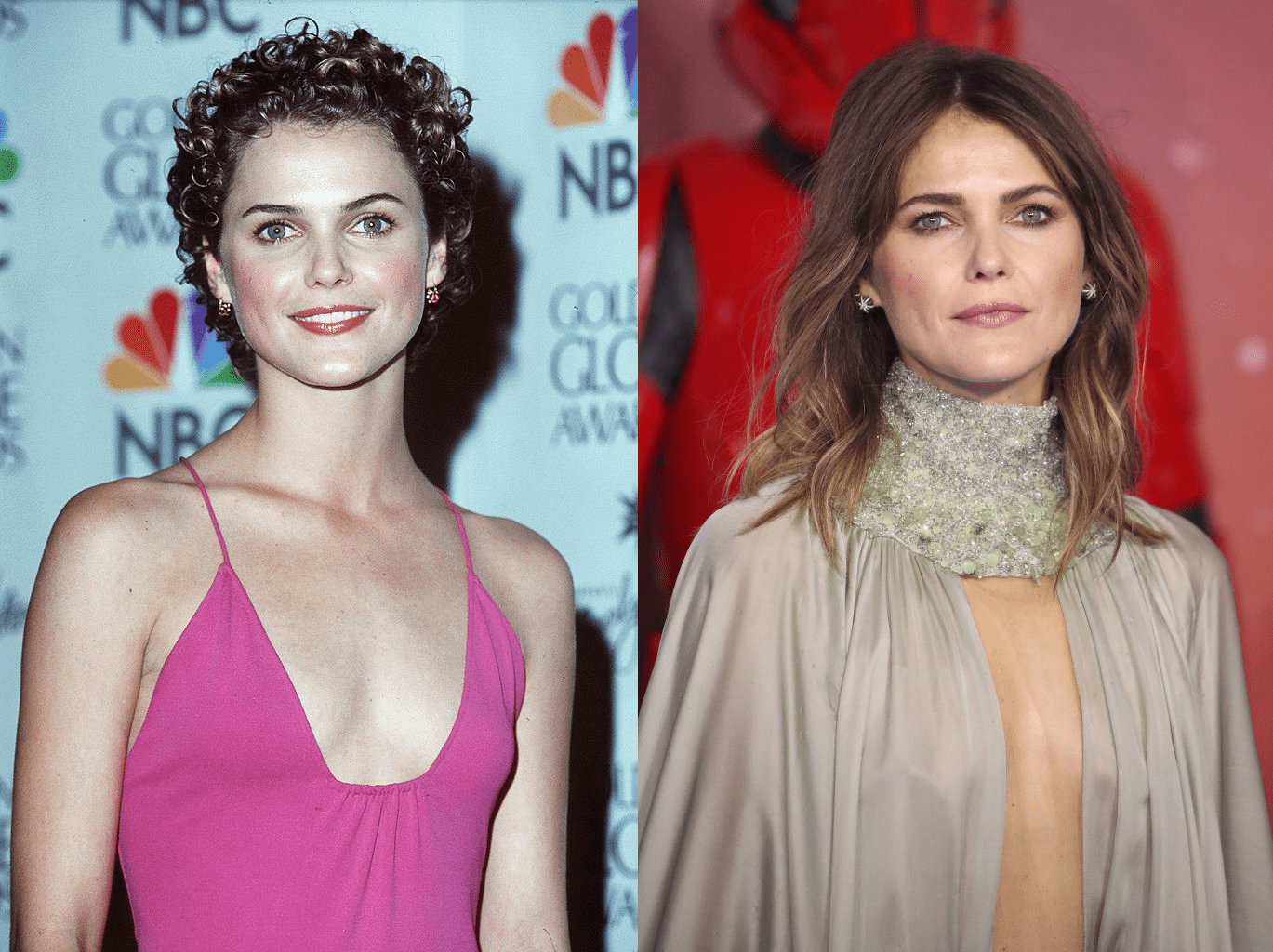 Everything about the former Mickey Mouse Club member and star of 90s TV show Felicity looks the same. But something is different. The actress ditched the Curly Sue curls in favor of a straighter cut and almost broke America in the process. She now rocks a cut that frames her face and sphinx-like features better than any curls could.  
Jonah Hill - The Kid Stays in the Style Picture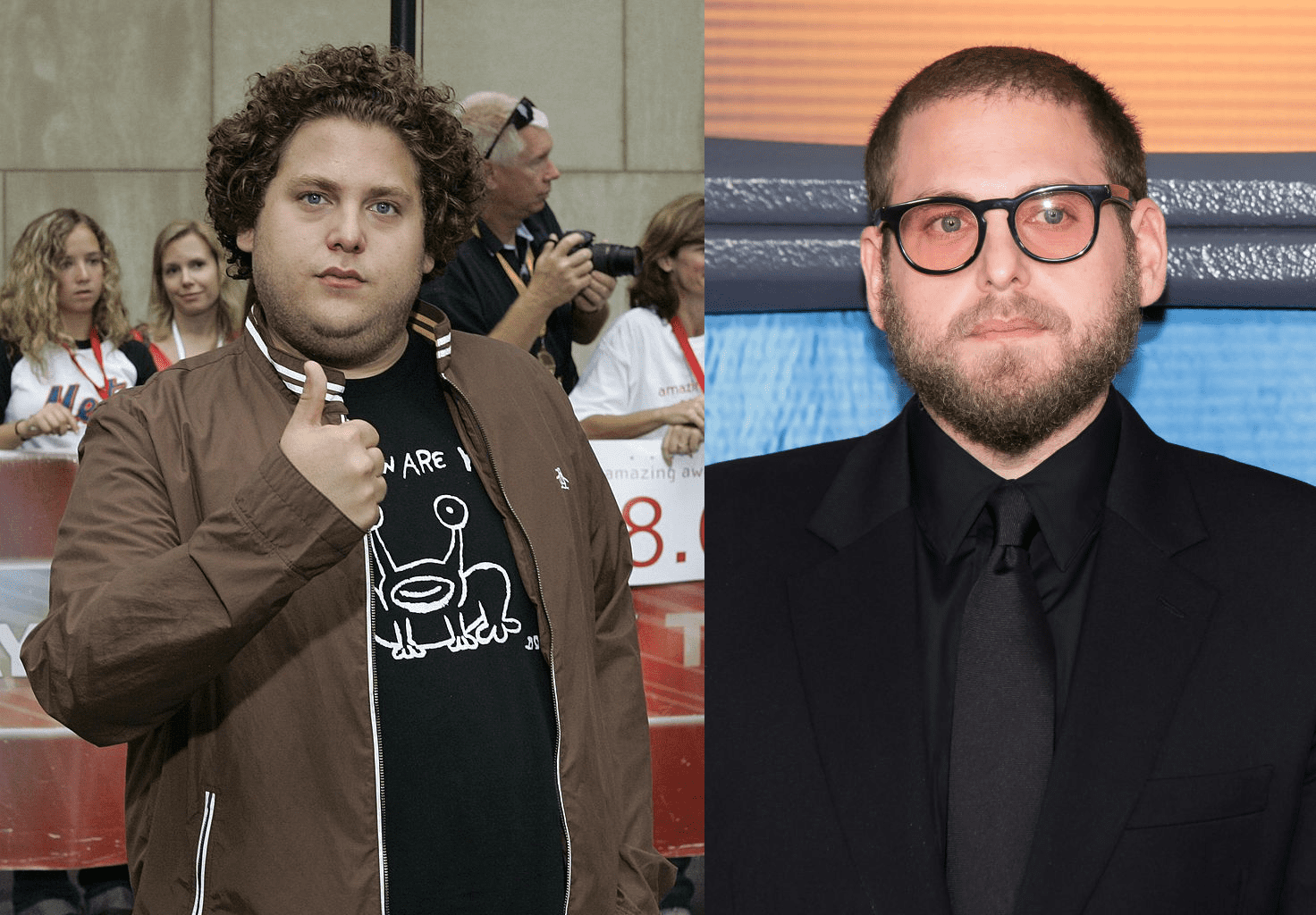 Jonah Hill became famous as a comedy actor, but the star has since branched out to writing and directing. His first feature film as a director, Mid90s was released in 2018. With his talents evolving, the actor has also brought more style and seriousness to his wardrobe, although he is not so removed from wearing the occasional hoodie or pajama pants. 
What are some of the looks that you are embarrassed about? What are some of the outfits you are most proud of? Share your story in the comments section below. Even celebrities make bad style choices. That's why stylists are an essential bridge that transports celebrities from simply being in the public eye to the person setting fashion trends and turning heads. These celebrities have all committed fashion faux pas, but their style evolution finally began when they sought the professional advice of a stylist.