Best Films About Fashion Of All Time
Films about fashion offer us a glimpse into the cloistered world of models, designers, and photographers who we may only know through their work. Not that models and designers are secretive, but in a world that often prizes style, artifice, and mystery over substance, it's intriguing to see a drama, or comedy, based in such a milieu. These films not only chronicle the lives of famous designers and models - real and fictional - but they also create worlds filled with splendor, beauty, and imagination. Here are a few films that reveal both the soulfulness and shallowness of the fashion industry. 
Coco Before Chanel (2009)
The final scene of Anne Fontaine's 2009 biopic of the famed French designer summarizes in a few images the pain and tragedy that propelled young Gabrielle Bonheur "Coco" Chanel to immortality.

Chanel, played by Audrey Tautou, lazes on the stairs of her salon indifferent to the adulation in front of her, focused only on her lost love, Arthur "Boy" Capel, who
supported her ambitions
and helped her start her fashion house. Capel died in a car accident in 1919. The scene ends with a title announcing that Chanel never married but still managed to become a worldwide fashion icon. 
Coco Chanel & Igor Stravinsky (2009)
2009 saw not only the above-mentioned "Coco Before Chanel" appear but also "Coco Chanel & Igor Stravinsky." The latter film details the affair the designer had with the married Igor Stravinsky in 1920 shortly after the events depicted in "Coco Before Chanel."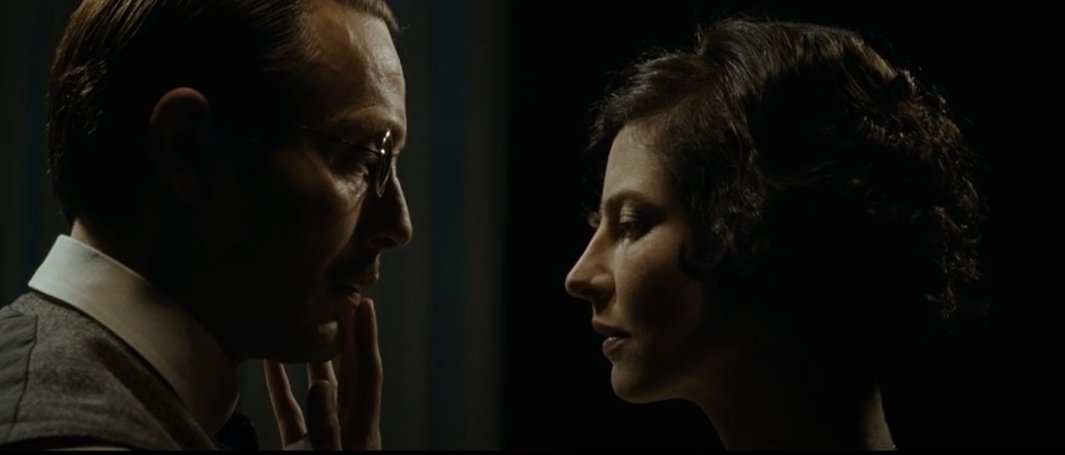 The film finds Chanel still in mourning after the death of her lover Boy Capel, but her grief is interrupted when she meets the swarthy, enigmatic composer. Whether it was their mutual physical attraction or their admiration for their respective talents, the film portrays the affair as the inevitable consequence of
two icons
colliding, like a supernova.  
Blow-Up (1966)
The first English-language film of fabled Italian auteur Michelangelo Antonioni, "Blow-Up," is a film that lures in its audience with the stereotypical trappings of the fashion world - models, parties -  to tell a story of alienation and spiritual decay.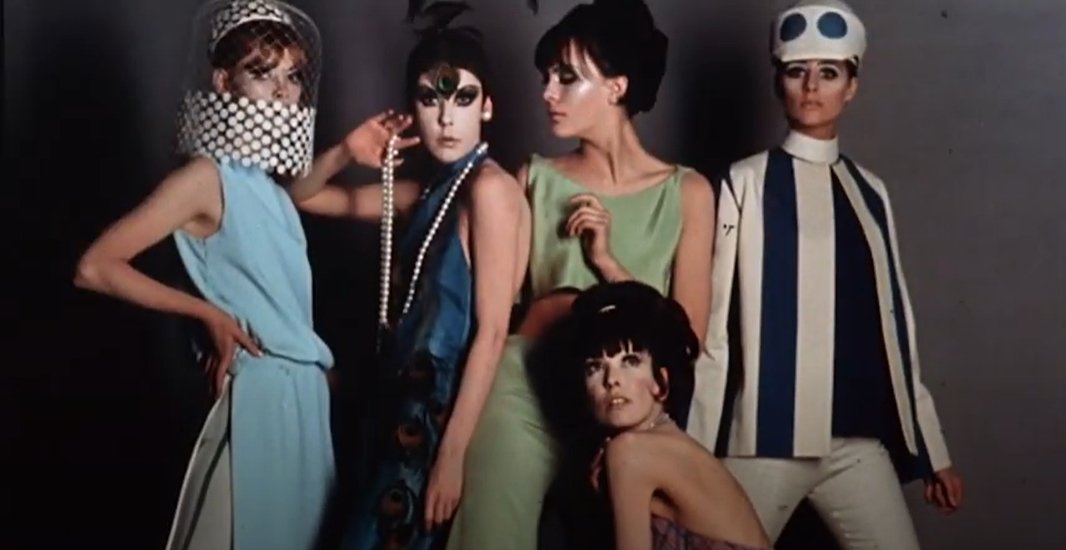 David Hemmings plays a fashion photographer in Swinging 60s London who, one day while stalking a couple in a park, takes a picture that may or may not have captured a crime. Hemmings spends the rest of the film unsure of what to do, and desperate for someone within his empty, hollow world to believe him. 
Mahogany (1975) 
This little-known film follows Diana Ross' character, Tracy, a fashion design student from Chicago, being discovered in a department store by a photographer. She quickly ascends to become a top model, as she is whisked off to Paris and Rome for shoots with famous photographers, all while juggling a relationship with a politician played by Billy Dee Williams.
The
film
, despite starring Ross, Williams, Anthony Perkins, and being the first and only movie directed by Motown founder Berry Gordy, would be completely forgettable if it were not for the high-fashion gowns and clothes worn by the interminable Ms. Ross in the film. 
The Neon Demon (2013) 
Borrowing heavily from Italian giallo pictures of the 1970s, Nicolas Winding Refn's take on the fashion industry is a horror movie that traffics in not-so-subtle takedowns of the obsession with beauty and surface inherent to the fashion world.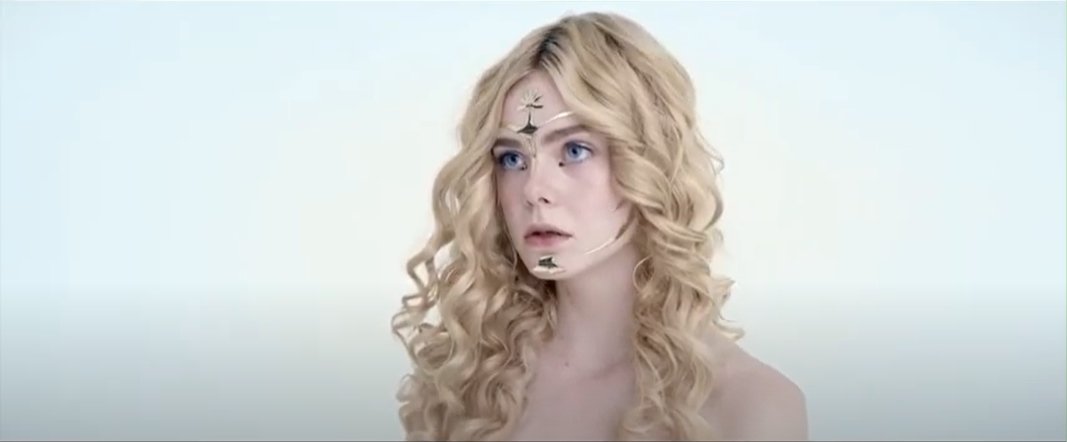 Elle Fanning plays Jesse, the All-American, fresh-faced beauty who lands in L.A. to start her career as a model. She meets with other models, develops a narcissistic personality (surprise, surprise), and hallucinates about glowing, neon triangles. 
Gia (1998) 
"Gia" was one of future Oscar-winner Angelina Jolie's first starring roles. Jolie brought her trademark charisma, lusciousness, and vulnerability to a role that was made for her.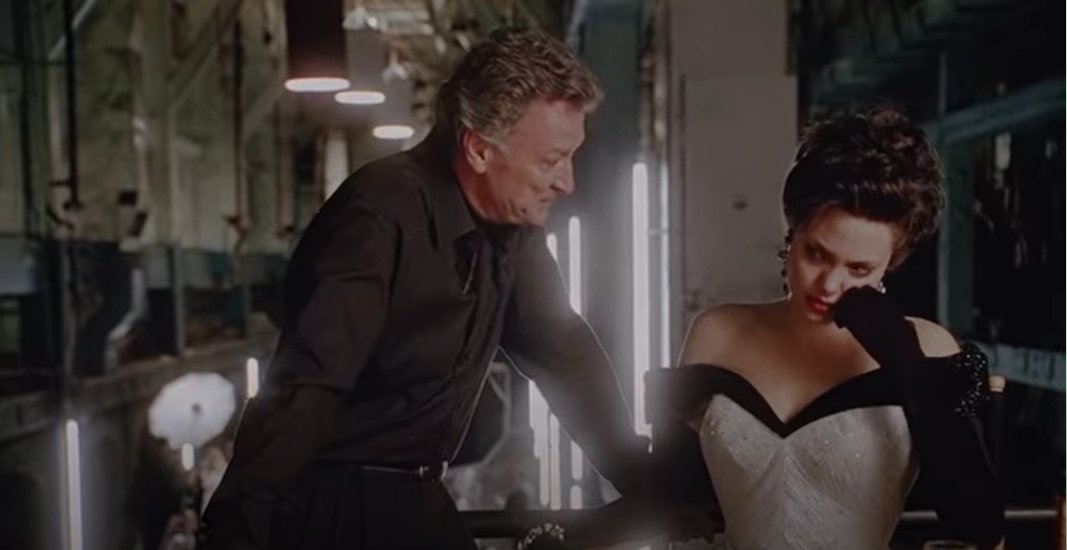 "Gia," tells the
real-life story
of Gia Carangi, often cited as the world's first supermodel. The real-life Carangi was a shooting star in the fashion industry. She signed with Wilhelmina Models at the age of 17 and was on the cover of Vogue within a year. Her fame, career, and life were all cut short by addiction. She was one of the first famous people to succumb to AIDS in 1986 at the tender age of 26. 
A Single Man (2009) 
While technically not a film set in the fashion world, "A Single Man" has more of a fashion pedigree than most of the films on this list. The film is the directorial debut of American fashion designer Tom Ford who served as creative director for both Gucci and Yves Saint-Laurent.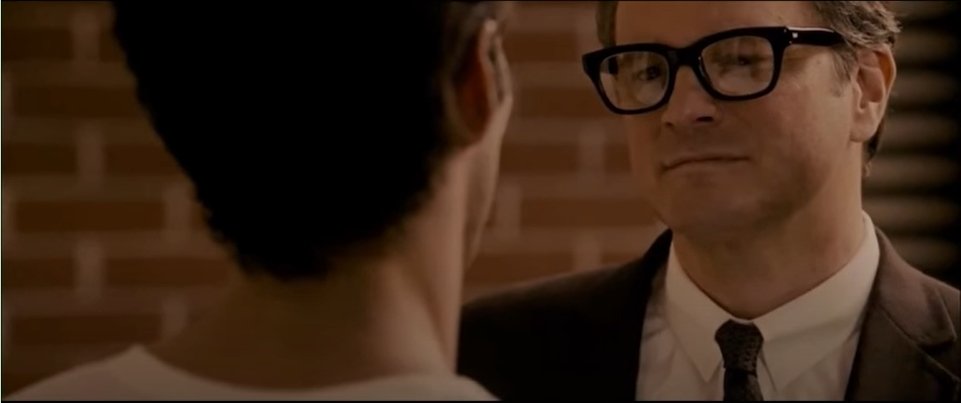 The film follows Colin Firth's character, George, as he prepares to end his life following the tragic death of his boyfriend. The film's production design, costumes, and photography have all the
attributes of the aesthete
that Ford is while telling the story of a character who has no other outlet for his grief than to drink, wear fabulous clothes and make a face to meet the faces that he meets. 
Paris is Burning (1991) 
Again, while not technically set in the world of fashion, "Paris is Burning" is set in a world that is even more cut-throat, competitive, and glamourous than any Paris Fashion Week show.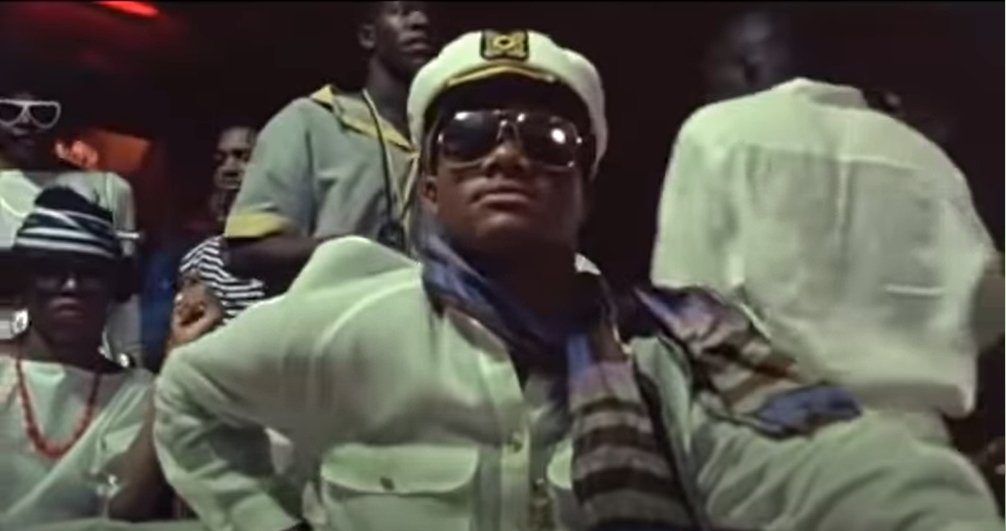 The film is a documentary that
explores
the world of "ball culture" in New York City during the early 90s. Contestants try to out-glam one another by creating their own elaborate clothes and dresses, then sashaying and modeling them in front of a rowdy, vocal audience. The competition is so fierce that one competitor likens it to "World War III". 
The Devil Wears Prada (2006) 
This 2006 dramedy is most definitely set in the world of high-fashion. The film is based on the book of the same name written by Lauren Weisberger. It is a thinly-veiled account of Weisberger's time as the assistant of fashion maven Anna Wintour, the editor of Vogue magazine and creative director of Condé Nast.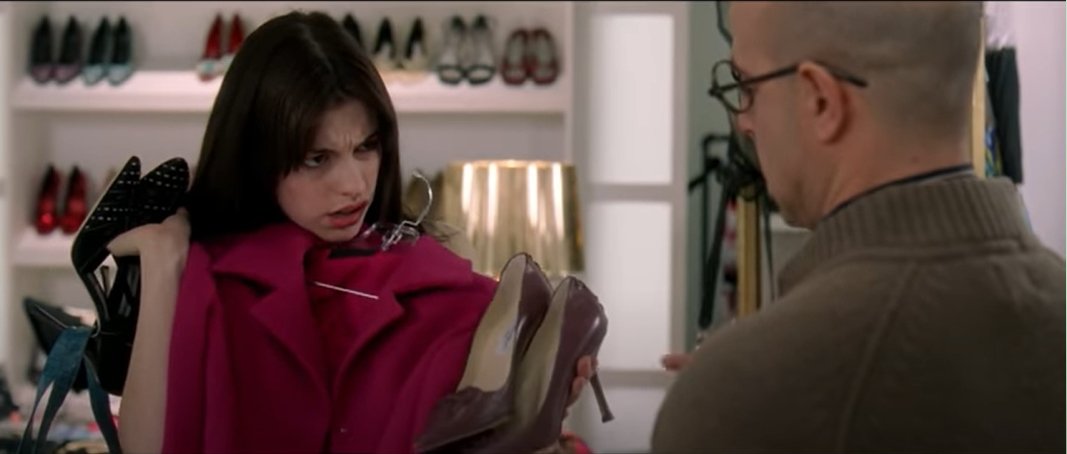 The film contrasts Anne Hathaway's character, Andy Sachs, against Miranda Priestly, the "devil" in the title played by Meryl Streep. While not in any way damning towards the fashion world, the film does subtly explore the double-standard women face in the workplace, as well as the dilemma of living to work or working to live. 
Zoolander (2001) 
The fashion world is ripe for parody, and no one understood that better than Ben Stiller. The writer, director and star of this film, Stiller found an easy target in the world of haute couture and turned it to his advantage to tell the story of a brainless, insecure model who is willing to do anything - even attacking a Prime Minister - to be in front of a camera again.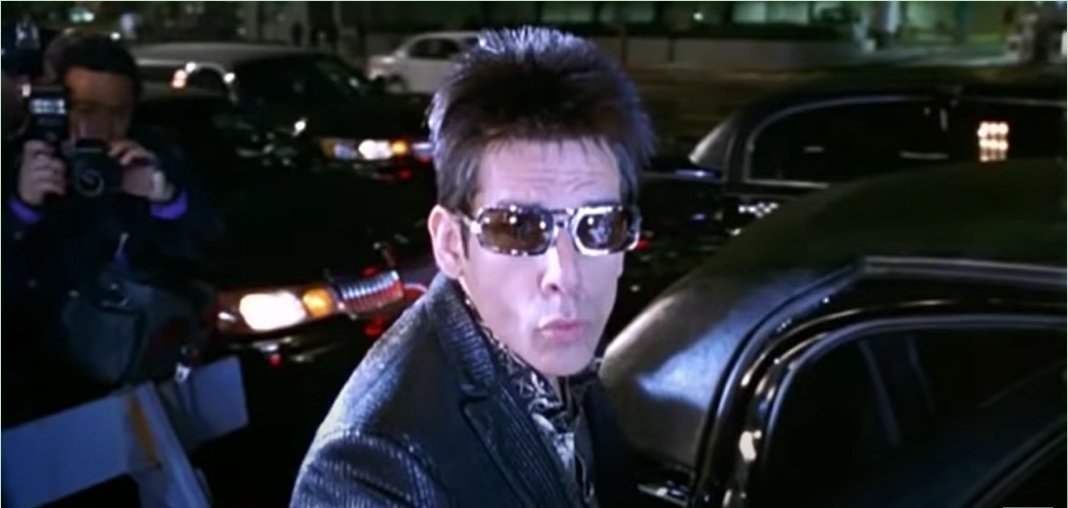 Of course, it is Will Ferrell's nefarious Mugatu who plans the whole attack thing by brainwashing Derek, but with no brain to wash, Zoolander also makes himself easy prey. The film is filled with cameos from fashion luminaries like
David Bowie
, Milla Jovovich, and Lenny Kravitz, so it has the bona fides to be on this list. 
Phantom Thread (2017) 
The second collaboration between actor Daniel-Day Lewis and Paul Thomas Anderson, "Phantom Thread," is less showy and in-your-face than the duo's previous film, "There Will Be Blood." Day-Lewis plays Reynolds Woodcock, a British dressmaker to royals and aristocrats who, one day, meets a young, enchanting woman played by Belgian actress Vicky Krieps.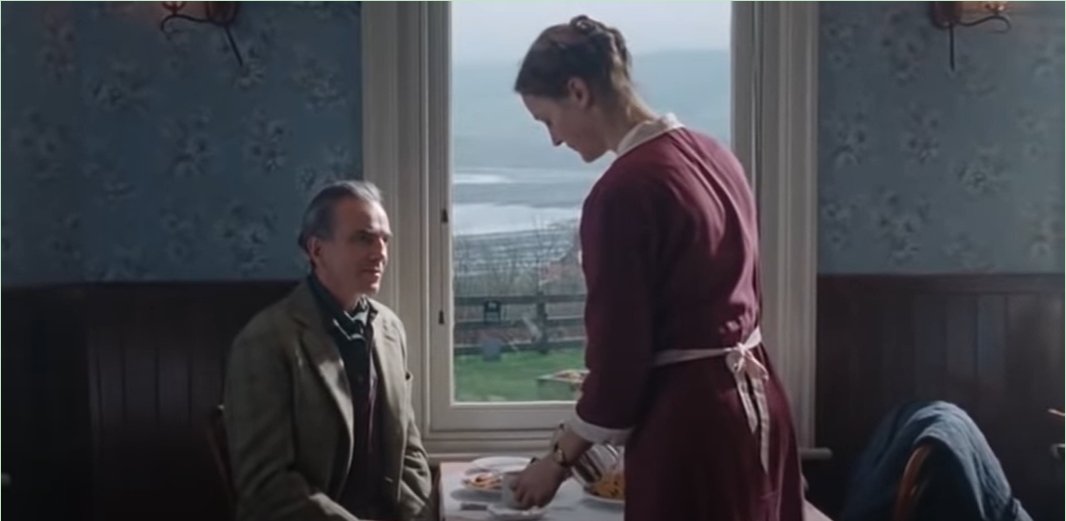 The movie unfolds its drama, much like Woodcock creates one of his signature dresses, slowly stitching and unstitching seam by seam trying to manifest something deep from within his own desires, which is the same approach he takes to the young woman he has taken into his house and bed. The movie centers on the couple's relationship while keeping the stakes to a minimum. 
Personal Shopper (2016)
Like a lot of films on this list, director Olivier Assayas' film is not directly about the fashion industry, but it uses the rarefied world of high-fashion to tell a compelling, meditative story about loss, loyalty, and obsession. Kristen Stewart - her second film with the director after the equally haunting "Clouds of Sils Maria" - plays the eponymous personal shopper to a rarely-seen celebrity.

Stewart's character floats through Paris, much like the ghost of her recently-deceased brother with whom she is trying to communicate with throughout the film. Fashionistas take heart, the film does feature some divine creations donated by Chanel, but at its heart, the film
makes a case
for basing relationships on things more substantive than nice clothes. 
Saint Laurent (2014)
Coco Chanel was not the only famous French designer to receive the biopic treatment twice in one year. While showcasing only one of the Yves Saint Laurent biopics of 2014 on this list does not denote favoritism in any way, the Bertrand Bonello take on the eponymous designer's life is more fleshy and hedonistic than director Jalil Laspert's more complex, intellectual foray into the designer's mind.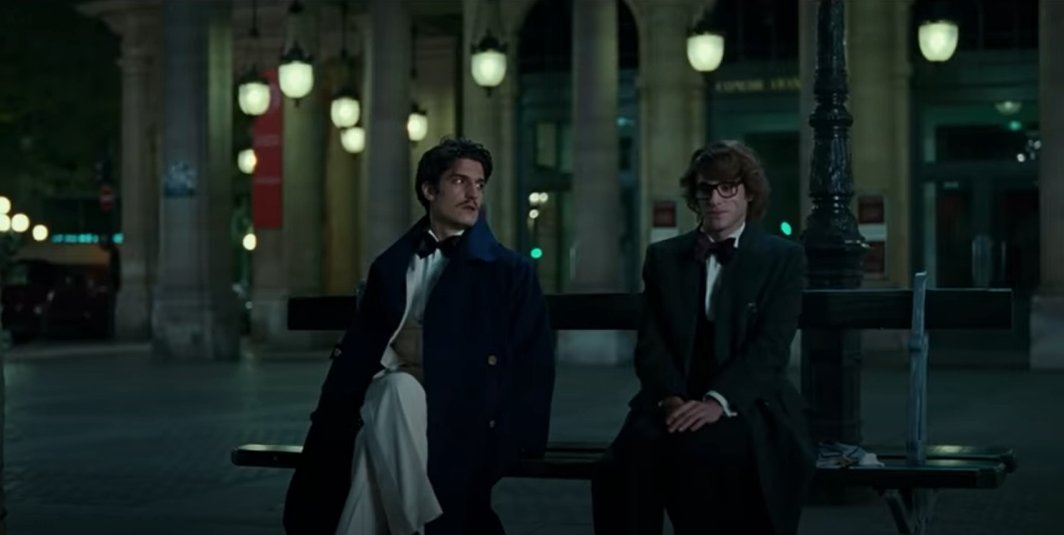 Bonello is more interested in seeing YSL as impulsive and insecure as the film delves more into his self-destructive side than showing him at work in the atelier. Former model Gaspard Ulliel also turns up the camp to portray the man more as a slave to his demons than a frigid artiste. 
Ready to Wear (Prêt-à-Porter) (1994) 
Robert Altman brought his indelible style to bear on the denizens of Paris Fashion Week in this 1994 comedy. Part satire, part farce, part mystery, the esteemed director found a natural canvas to work on in fashion's most important event so he could tell a story both frothy and self-referential.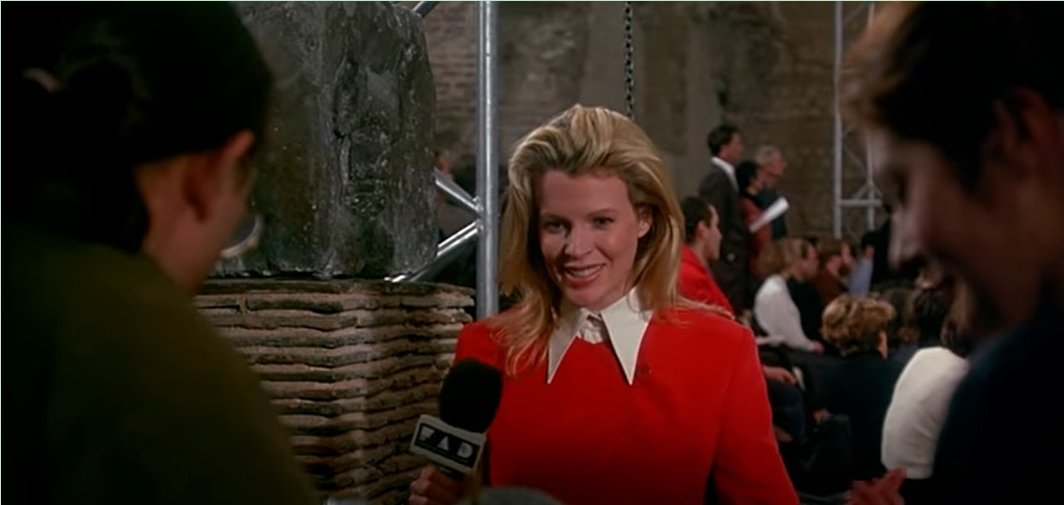 The film features an all-star cast including Julia Roberts, Kim Basinger, Tim Robbins, Sofia Loren and Marcello Mastroianni, which is a typical trait of a Robert Altman film, assembling multiple characters into one story. The film is perhaps most remembered for screen legends Loren and Mastroianni recreating a scene from one of their earlier movies that was just as funny as it was in the original. 
McQueen (2018)
No film on this list captures both the dark and light, the highs and lows of the fashion industry better than this 2018 documentary about the life and career of Alexander McQueen. McQueen was a rockstar designer by the time he was twenty-eight courting controversy and high praise for his whimsical, maddening creations, as well as his operatic, often over-the-top shows.
He began his rise with the House of Givenchy and then opened his own label to international success, all the while suffering from depression and his own body image issues. The film posits that the designer ended his life for the simple reason that he had achieved all he had set out to achieve and had nothing more left to give, although some would argue it was a life and career cut short. 
Which films about fashion do you love the most? Are there any films that we missed that should be on this list? Should "Paris is Burning" and "A Single Man" be on this list as well? Let us know in the comments section below. We all think we know what the fashion world is all about: models, runways, amazing clothes. But these films are the counterargument to the belief that the fashion industry is all surface and hollowness. These films showcase both fictional and real-life stories of artists who strive to make a statement to the world in the only way they know how.