The Most Fashionable Films of All Time
There are many aspects that can make or break a film, and fashion is one of them. Whether it's a period piece or a modern tale, every character's clothes are immensely important. Naturally, movies like 'Funny Face' with Audrey Hepburn and 'The Devil Wears Prada' with Meryl Streep are considered some of the most stylish. Let's discover the rest!
CLUELESS (1995)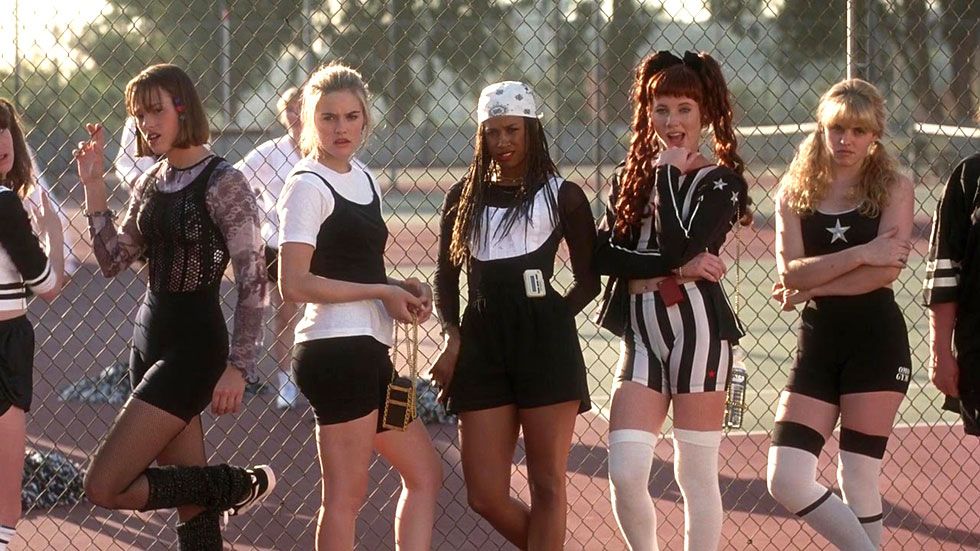 Any list about fashionable movies would absolutely have to include the teen cult classic 'Clueless.' Cher Horowitz's outfits were a statement on their own. From the yellow plaid ensemble to the Alaïa dress, costume designer Mona May based her choices on European streetwear and grunge for most of the film. Additionally, many major brands, such as Versace and Calvin Klein, took inspiration from 'Clueless' since its release.
LA DOLCE VITA (1960)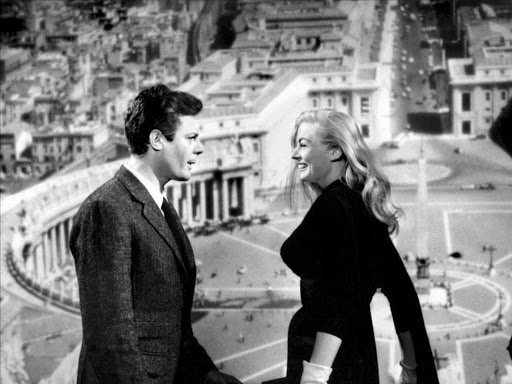 Federico Fellini's film is iconic on its own, but one of its unbelievable aspects has to be costume design. Marcello Mastroianni won the 1961 Academy Awards for his vision that ranged from classic Italian suit cuts to glamourous dresses. Additionally, the oversize cufflinks of Anita Ekberg's black gown immediately became a classic.
FUNNY GIRL (1968)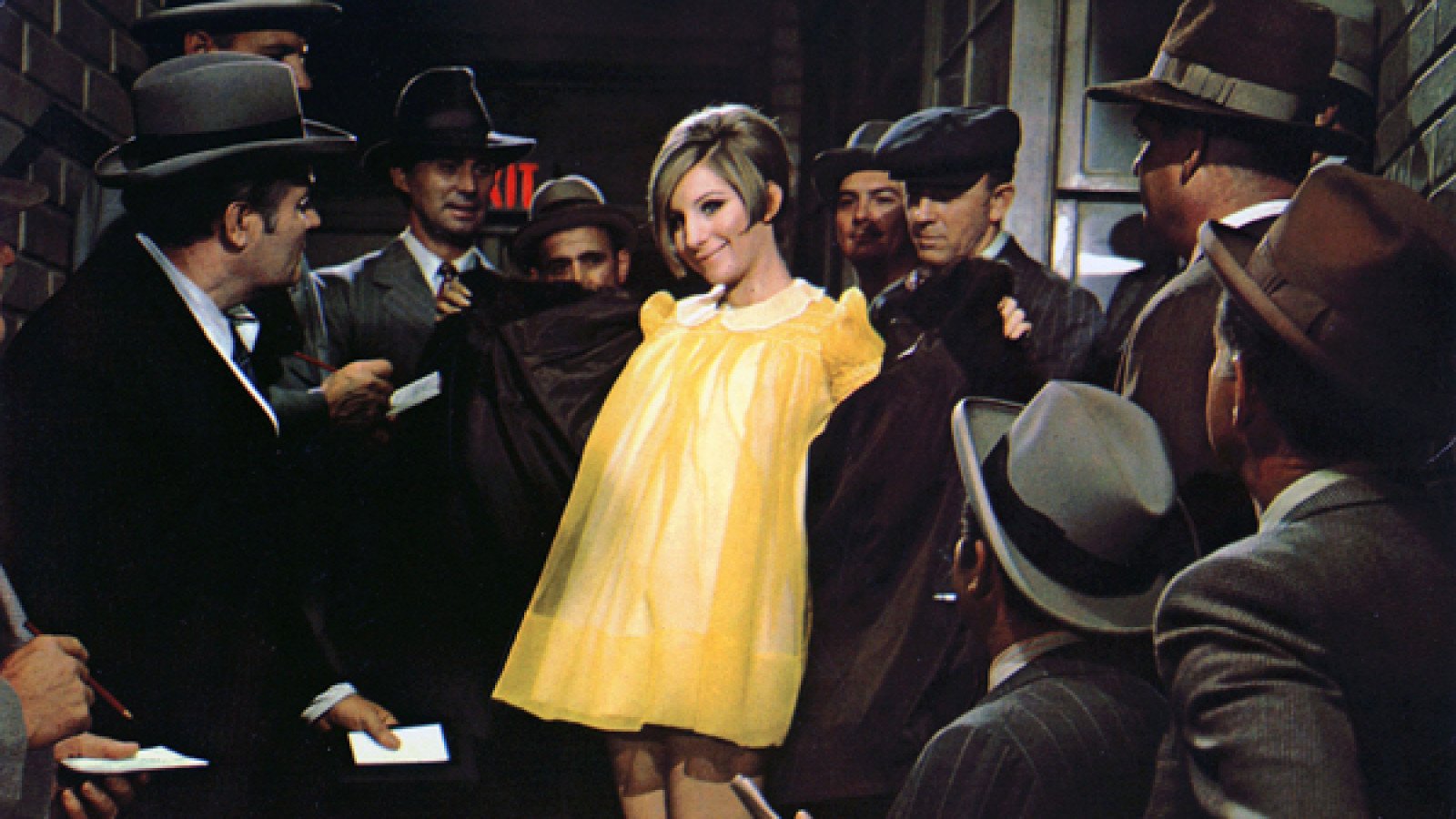 Barbra Streisand stuns the audience with her amazing vocals, but her outfits are an important part of the film. They add to the amazing visual stimulus as the movie is colorful and funny, just like the main character of Fanny Brice. Award-winning costume designer Irene Sharaff decided to include fur, rhinestones, and beads.  "I see everything in blocks of color," she explained, "rather like a painting. If I have a leitmotif, a logo, I suspect it is associated with the colors I prefer: reds, pinks, oranges."
THE GREAT GATSBY (2013)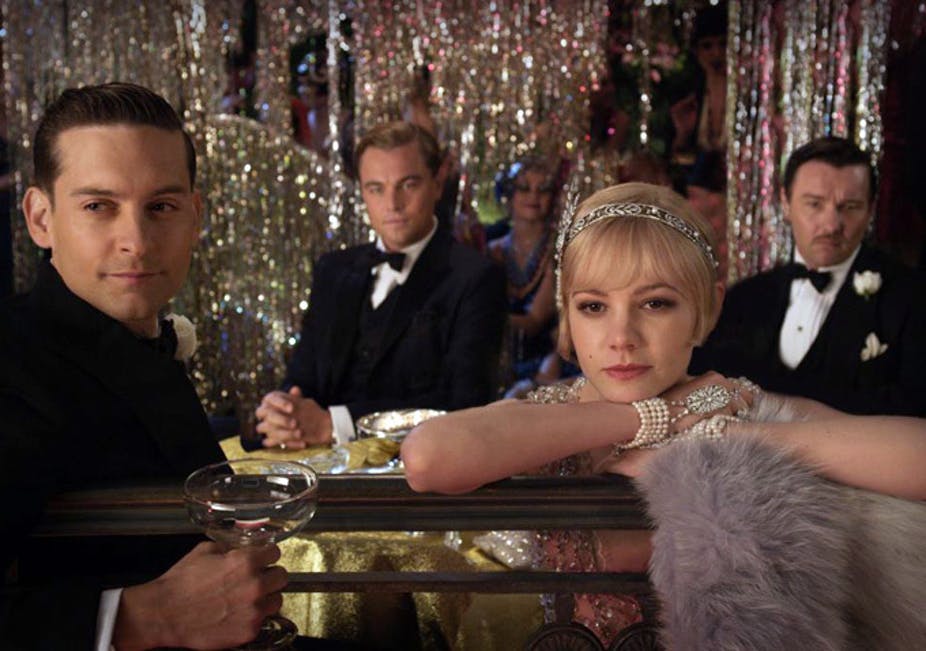 The 1920s story was bound to have one of the best wardrobe designs ever and coupled with Baz Lurhmann's vision, 2013's 'The Great Gatsby' became an iconic film. The director brought Miuccia Prada and costume designer Catherine Martin to create around 40 gorgeous looks for the movie. Martin is also Lurhmann's wife, and they have collaborated in other projects together like 'Moulin Rouge.'
THE MILLIONAIRESS (1960)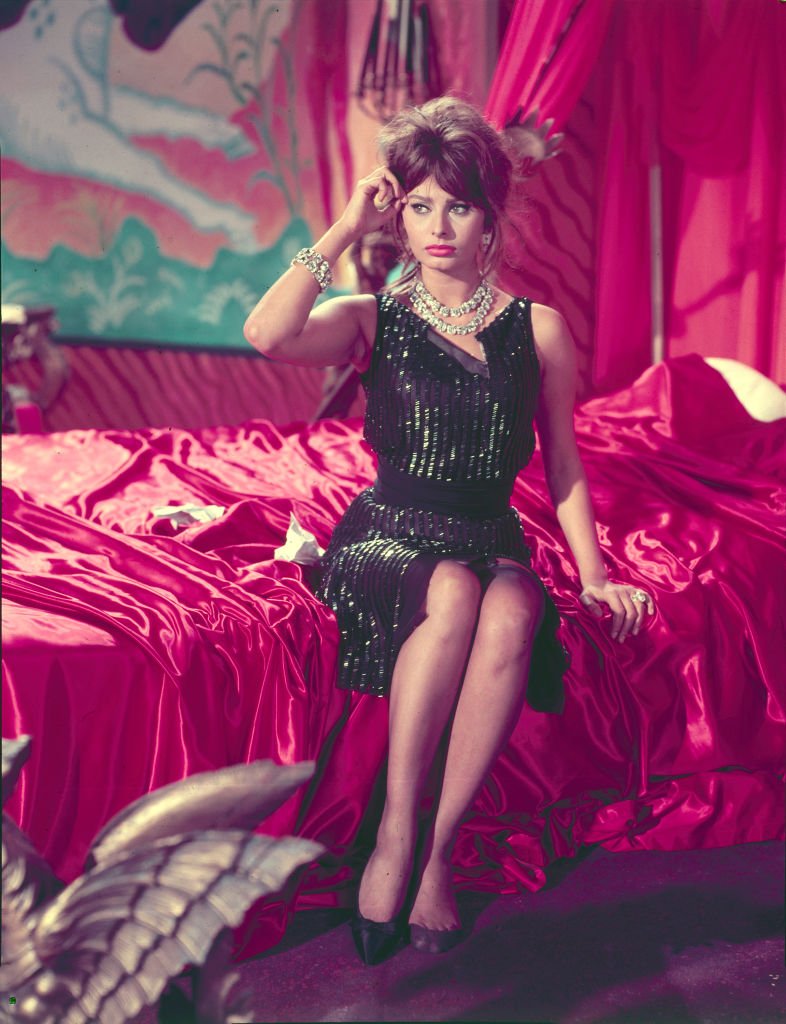 Anything that involved Sophia Loren during the height of her career was pretty glamorous, and 'The Millionairess' is the perfect example. The wardrobe was created by Pierre Balmain, who went with fitted dresses and big hats to create the perfect look of the wealthiest woman in the world. Based on George Bernard Shaw's play, Loren's character, Epifania, cannot marry unless her suitor can create a lot of money in a short amount of time.  
GREASE (1978)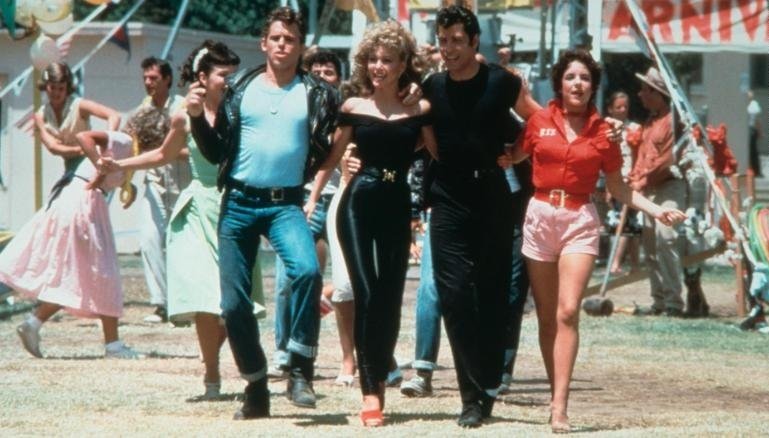 Naturally, the most important part of 'Grease' is the amazing outfits of Danny and Sandy as well as the rest of the gang. From the black leather jackets to the clothes of the Pink Ladies, it's a visual delight for anyone that loves 70s styles. Albert Wolsky was in charge of costume design, and he nailed it perfectly. Wolsky explained that they just went mad with the wardrobe because the director wanted lots of colors.
BOOGIE NIGHTS (1997)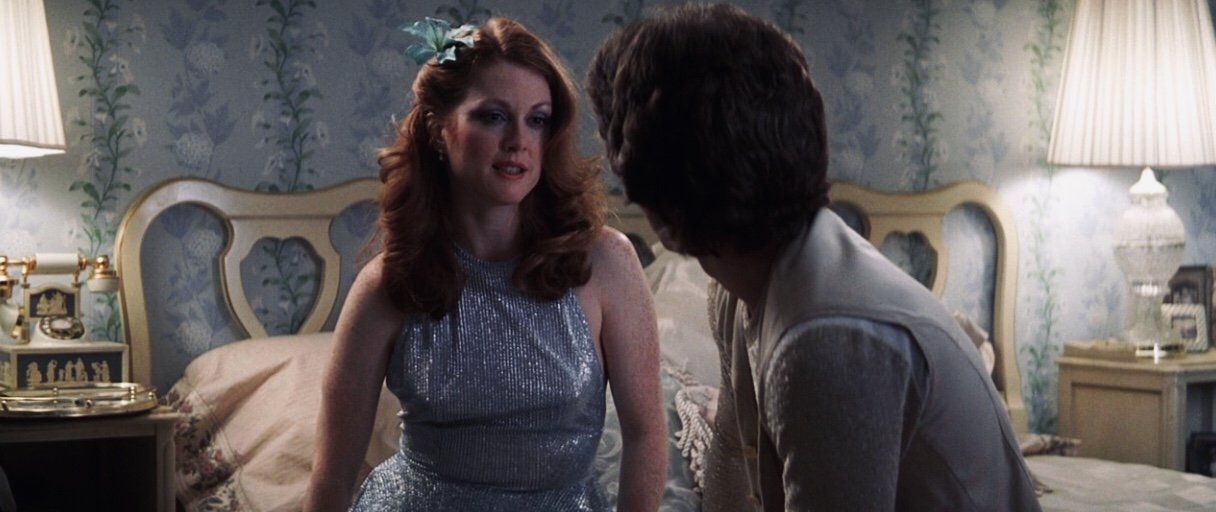 This Paul Thomas Anderson film is a little racy, but it has a clear sense of fashion. Mark Bridges oversaw costume design, and who would later win Academy Awards for other films. He decided to rant and buy several vintage pieces from the 70s and 80s to blend into the movie. Some of Julianne Moore's clothes were perfect. "I tried to vividly depict the changes in styles each year between 1977 and 1984, to emphasize the passage of time in the story," he explained.
MARIE ANTOINETTE (2006)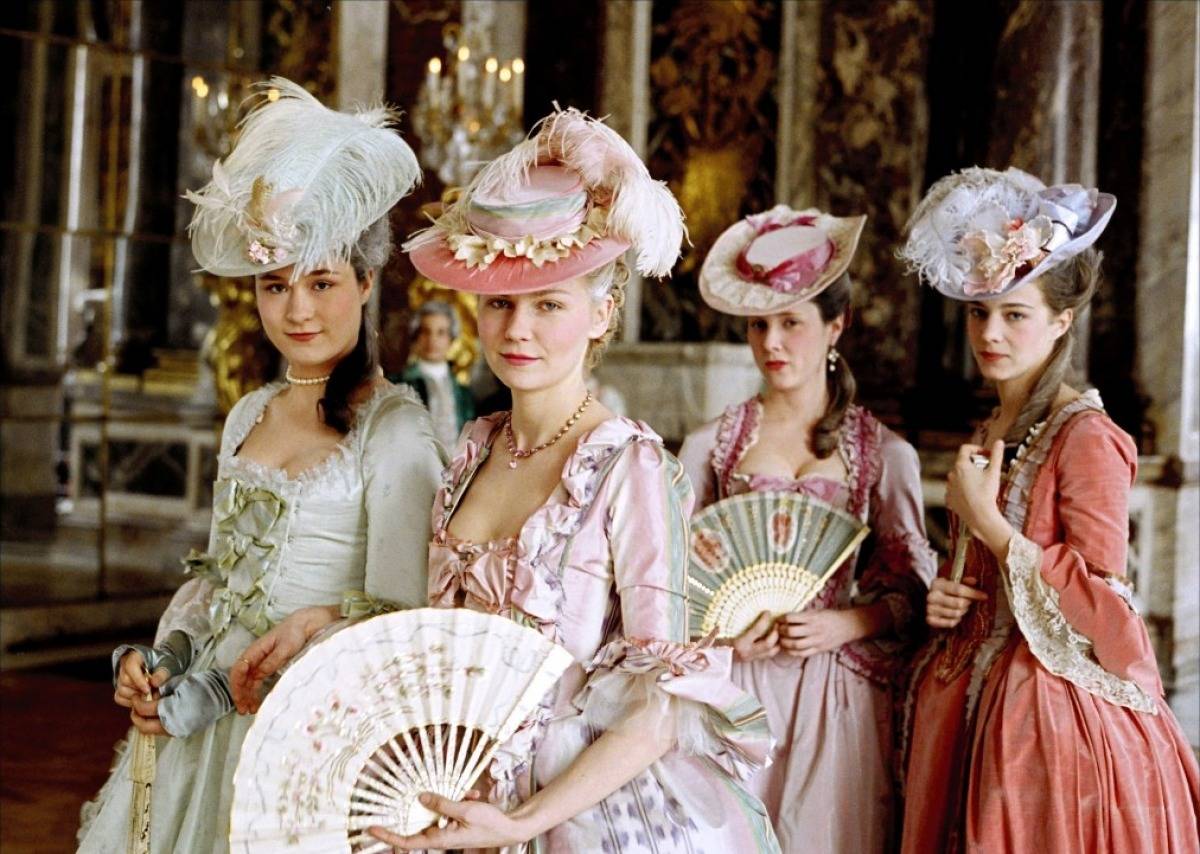 Everyone loves the outfits in high-budget period films, and Sofia Coppola's version of 'Marie Antoinette' was brilliant. Costume designer Milena Canonero created Kirsten Dunst's outfits in perfect reflection of the decadence people have come to associate with the former Queen. There is a reason why the historical figure is still considered one of the biggest style icons in the world.
GONE WITH THE WIND (1939)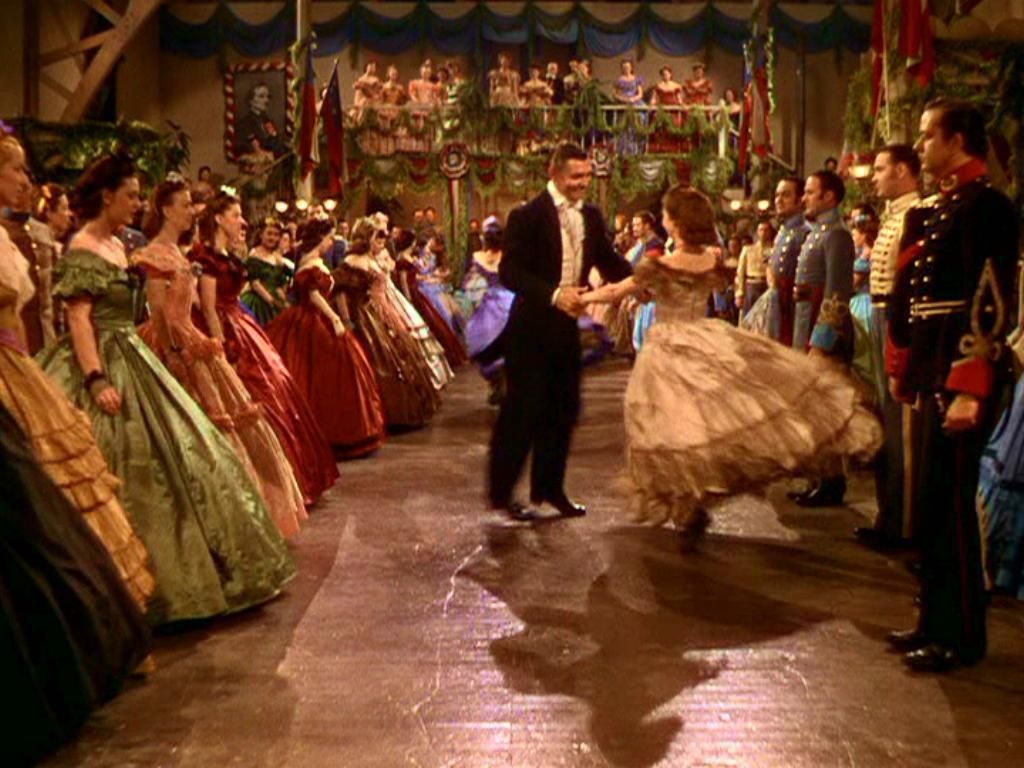 Victor Fleming's movie became an instant classic of Hollywood, and everyone loves it when costume designers can create historically accurate outfits. Walter Plunkett did an amazing job in this difficult case, as the story spans a 15-year period. However, the hoop skirts and ruffles reflected the Antebellum era, while homemade outfits were typical of Reconstruction. Additionally, Scarlett's outfits are still loved today.
THE GRAND BUDAPEST HOTEL (2014)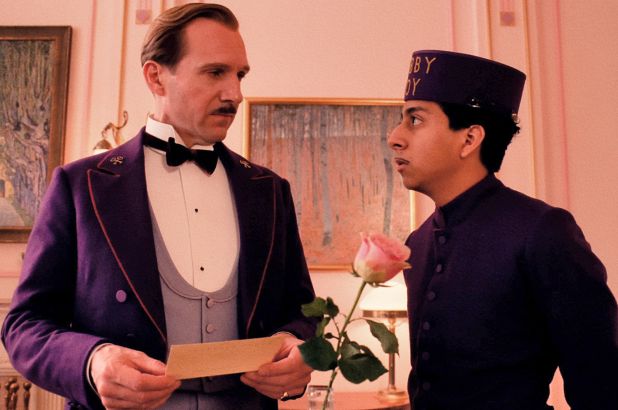 Wes Anderson's film won several Academy Awards in several categories, including Best Costume Design for Milena Canonero. From Ralph Fiennes and the bell boy's uniform, every clothing piece for this film was fitting. The story is based on a fictional town, Zubrowka, in the 30s, and the uniforms were true to the era. However, Canonero changed the color palette.
CHINATOWN (1974)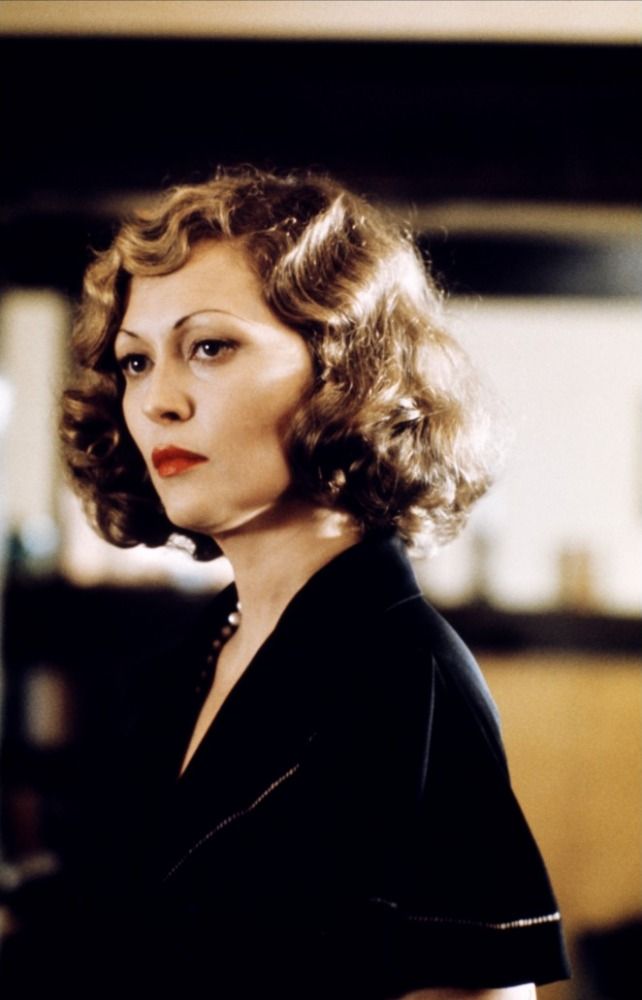 Faye Dunaway became a fashion icon thanks to 'Chinatown' in her role as Evelyn Mulwray, whose husband was killed after being caught in corruption in the1930s. There's a lot of action in this film, but the actress still looks fashionable at every opportunity. Costume designer Anthea Sylbert created Faye's looks based on the era as well as other noir movies like 'Double Indemnity.'
SINGIN' IN THE RAIN (1952)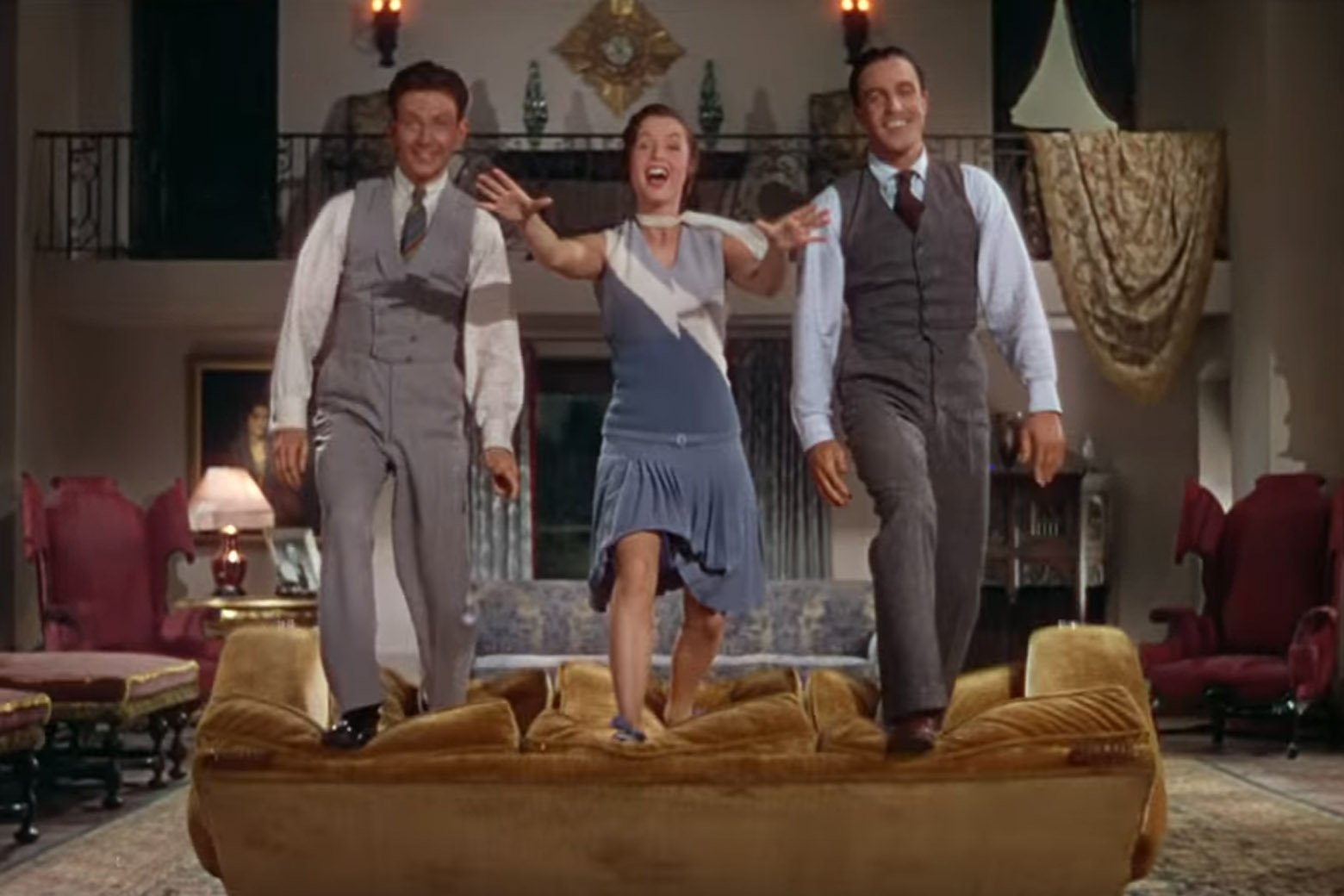 While most stylish movies focus on women's wardrobe, there is just something about the male clothes in 'Singin' in the Rain' that people have loved for decades. Gene Kelly's wardrobe is a mixture of the 1920s, which is the setting of the film, and the 1950s when the movie was made. Walter Plunkett mixed thick-lapelled jackets, knitwear, and more with the colorfulness of the Fifties.
FUNNY FACE (1957)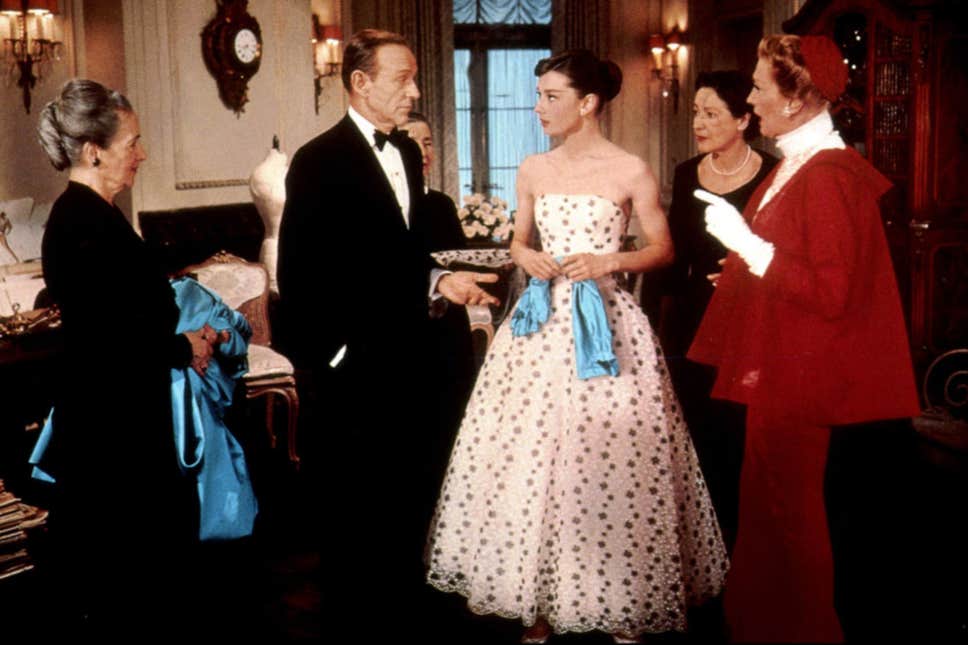 Any list about fashion has to include, at least, one Audrey Hepburn film. She is arguably the most stylish actress Hollywood has ever had, and her movies reflected it. 'Funny Face' is only one perfect example, and it would lead to the iconic 'Breakfast at Tiffany's.' Costume designer Edith Head made most of the outfits, but Hubert de Givenchy also collaborated closely with the actress for some of the special gowns.
THE DEVIL WEARS PRADA (2006)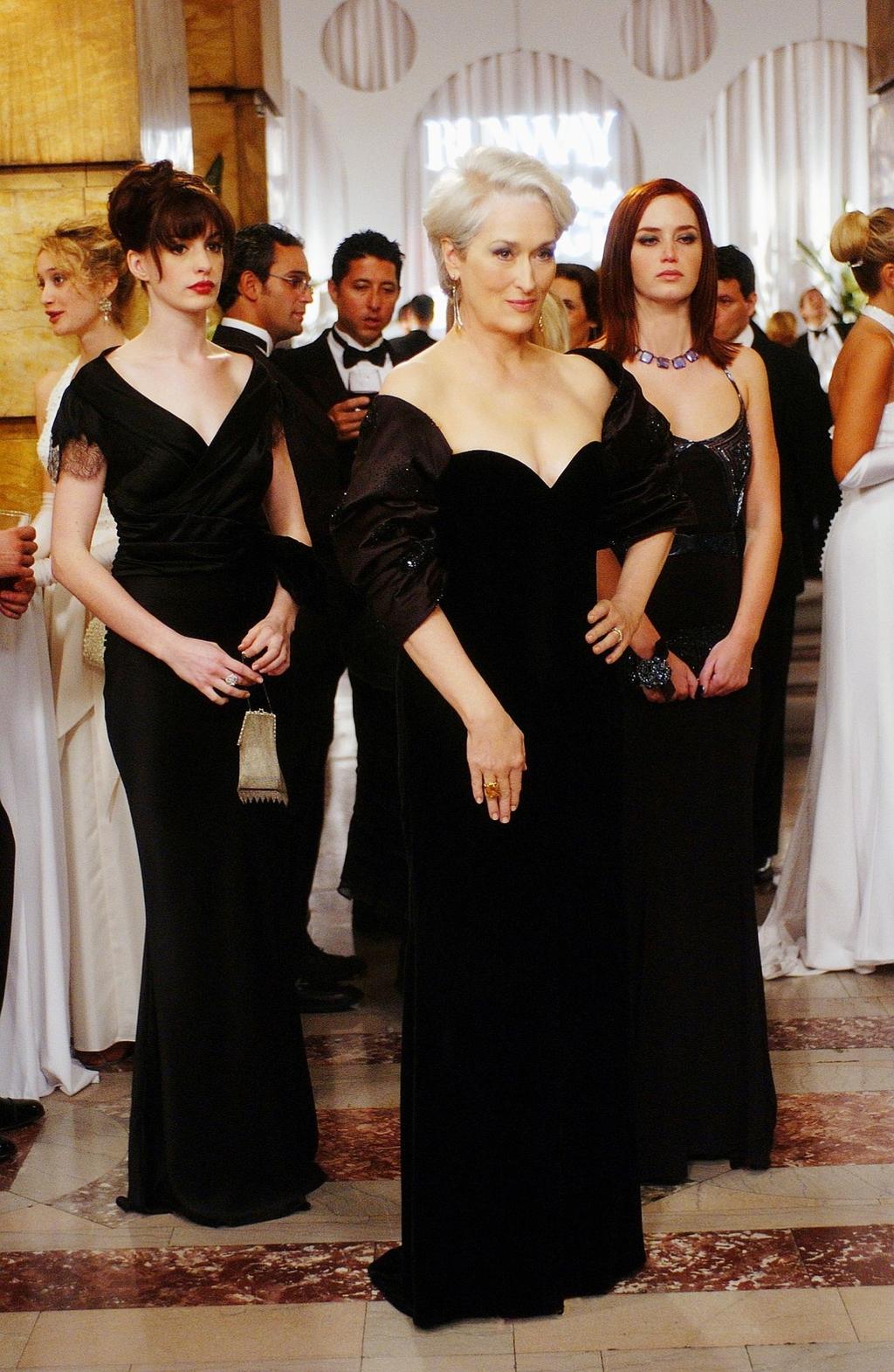 This list would not be complete with the awesome film that centers completely around fashion, 'The Devil Wears Prada.' Meryl Streep channels an exaggerated version of Anna Wintour to explain the importance of fashion and Anne Hathaway transforms in a stylish lady thanks to that. Patricia Field oversaw costume design for the movie, and she had a million-dollar budget for clothes, which included brands like Prada and Donna Karan.
BARBARELLA (1968)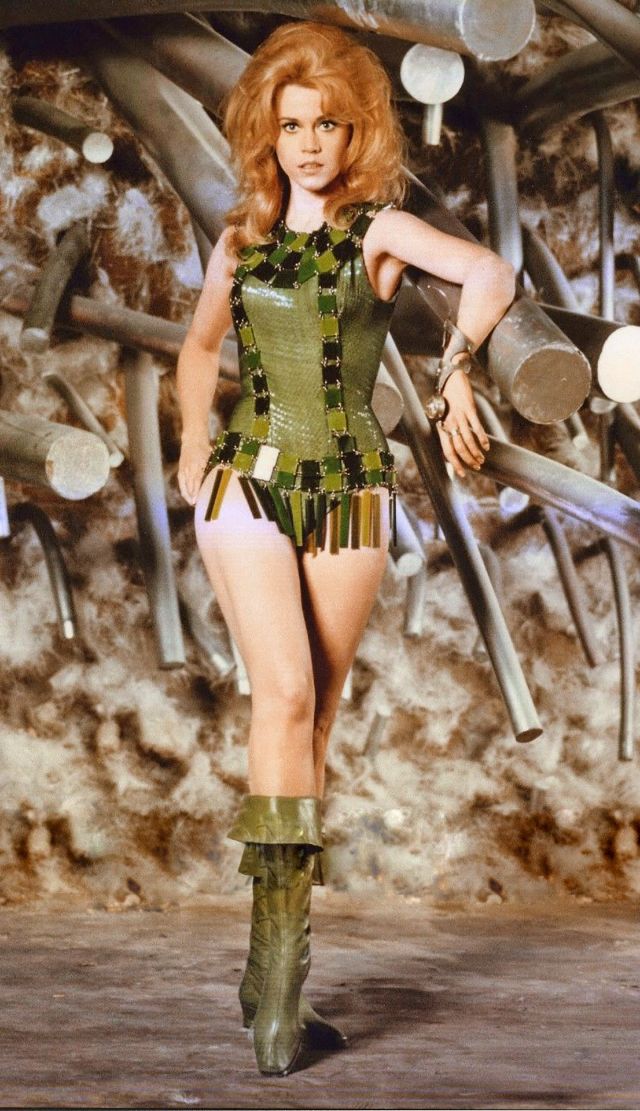 'Barbarella' might not be the most obvious choice for a stylish list, but Jane Fonda's outfits are undoubtedly iconic. Additionally, her short, metallic dresses were designed by Paco Rabanne. It might just be the most fashionable Sci-Fi story ever made and reflected the 60s as well as what most people thought the future would look like. Some of 'Fifth Element' and 'Austin Powers' costumes were subtle nods to 'Barbarella.'
It's hard to pick a favorite outfit among these amazing films, but let us know which one of them has the best clothes! If you liked this article, share it with your friends that are always fashion-forward. See you next time!