Simply Genius Parenting Hacks for You and Your Child
Whether it's dividing the backseat of your car so children don't constantly fight, or freezing your child's medicine into a popsicle so they can happily take it, there are many life hacks that can make your parenting experience a lot smoother! Here's a list of them. So, go ahead and sit back, maybe grab yourself a drink and of course your notebook, as we discover some of the most useful parenting hacks!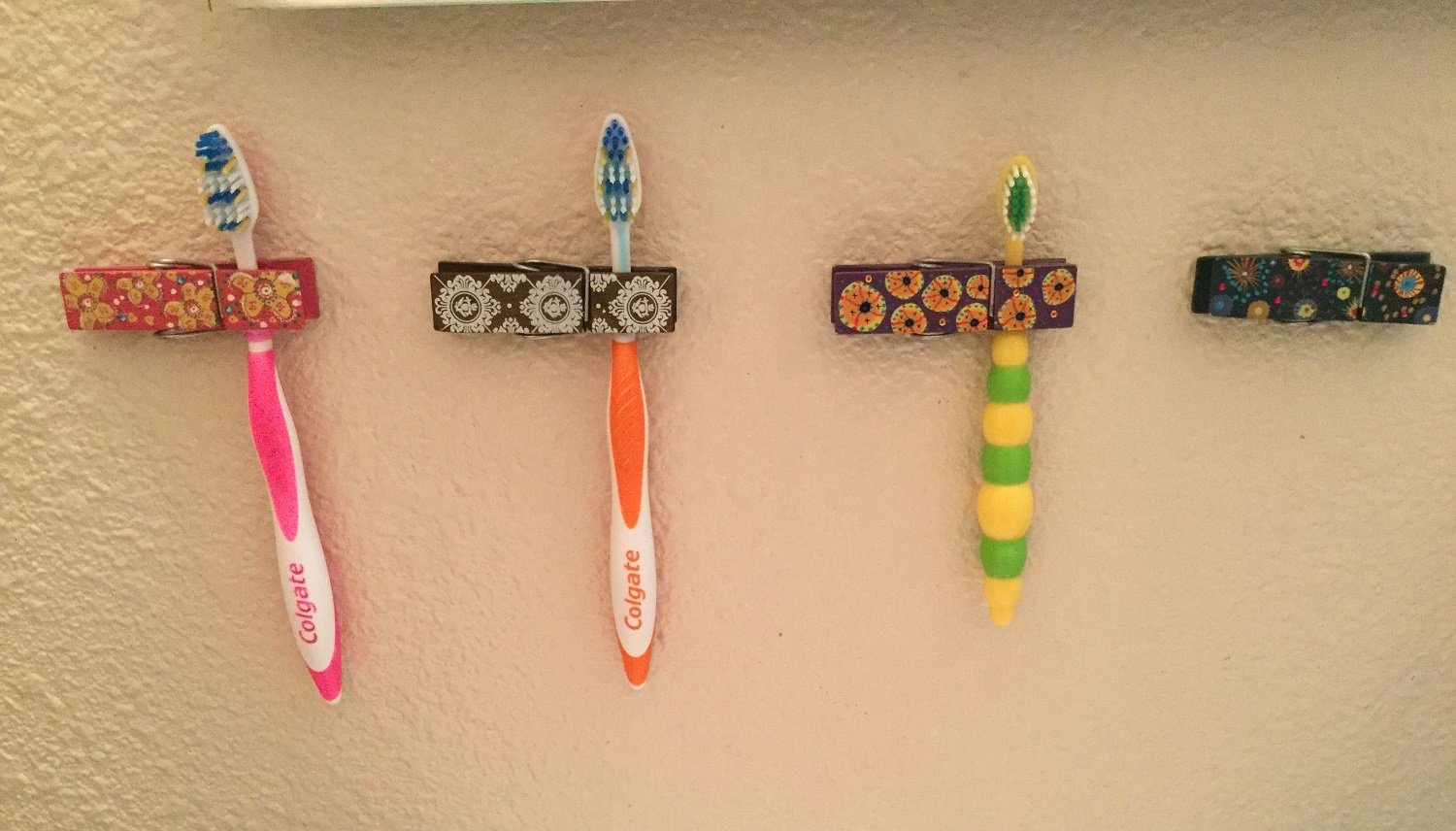 ---
REUSING THE METAL ALTOIDS CASE
While there are many family restaurants that provide crayons and drawing paper for your kids to draw, you cannot expect that everywhere you go. Therefore, you can store a few crayons in an Altoid container to make sure that your kid will always be entertained. Being a parent is not easy because it's all about responsibility, but you can do it!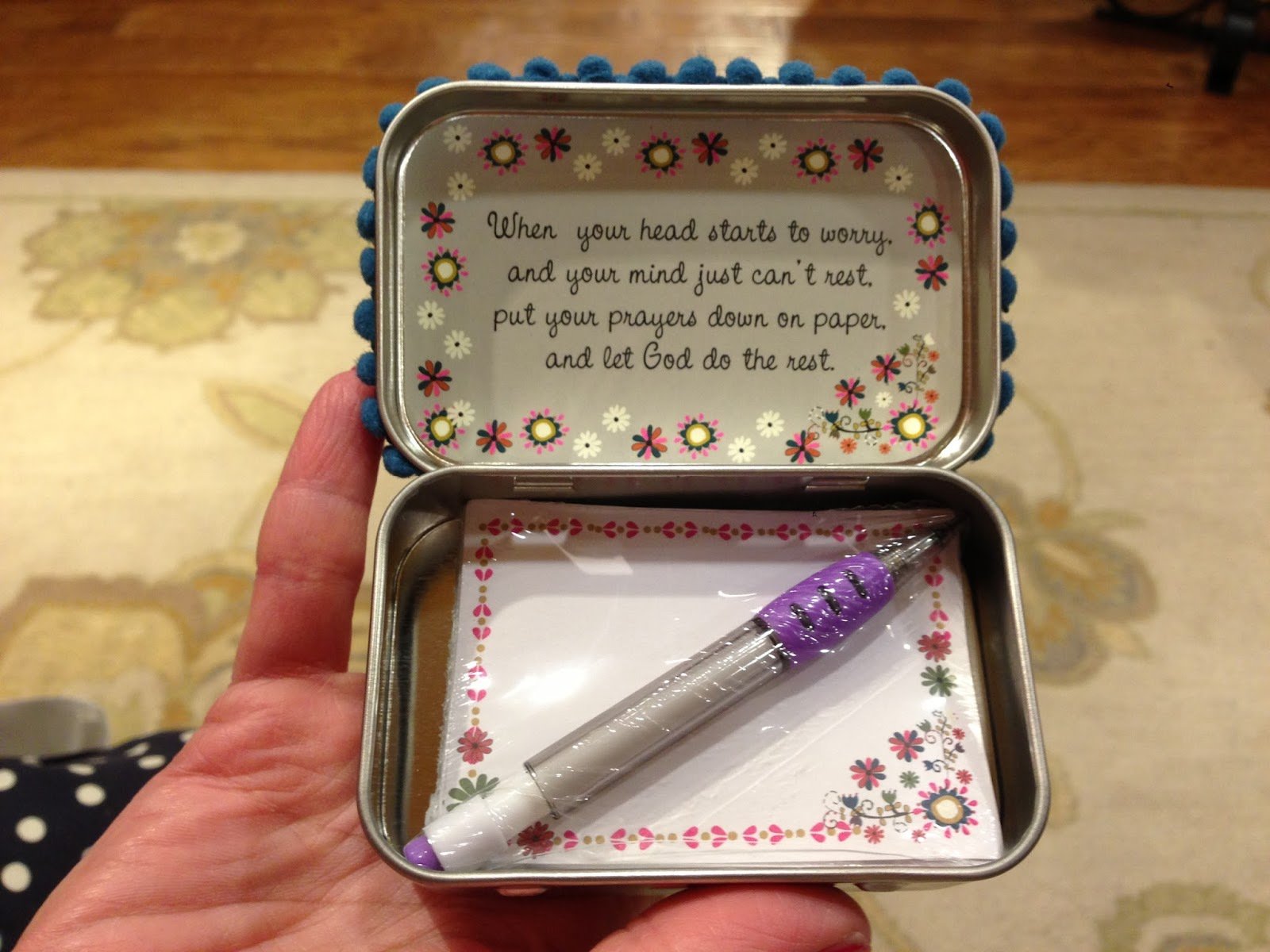 ---
MAKING MOTHER'S MILK PACIFIERS
This is an interesting way of using pacifiers. One parent came up with the idea of making frozen mother's milk pacifiers, which are perfect to soothe the pain of teething. Additionally, the child will be eating a little bit and getting nutrients in the process. That's shooting two birds with one stone!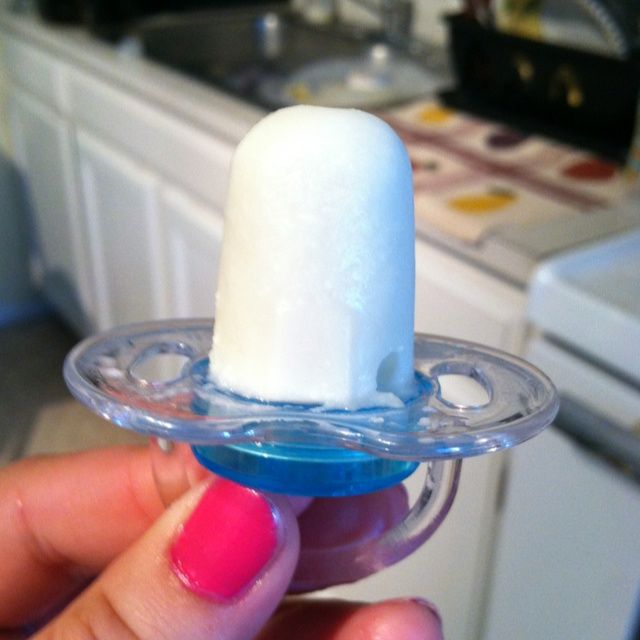 ---
MAKEUP STATION FOR MOTHERS
At some point, your kid will grow tired of the giant Legos and want the smaller ones. However, if they are clean and unbroken, you can repurpose them like the image here. Any mother who loves makeup will appreciate a new station. You can also build it to your specific needs. It's Legos for adults!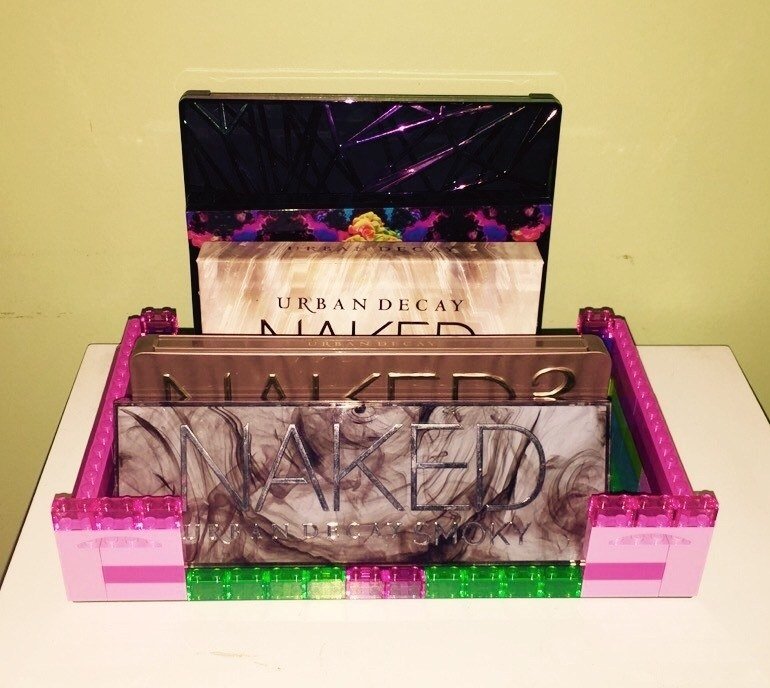 ---
FAUCET EXTENSION
It might be hard for your kid to reach the faucet, but you can always do something about it. This hack is to cut up an empty lotion bottle and add it to the faucet to be some sort of extension. That way, your child can reach things easily and won't be in danger of falling off a stool and hurting themselves.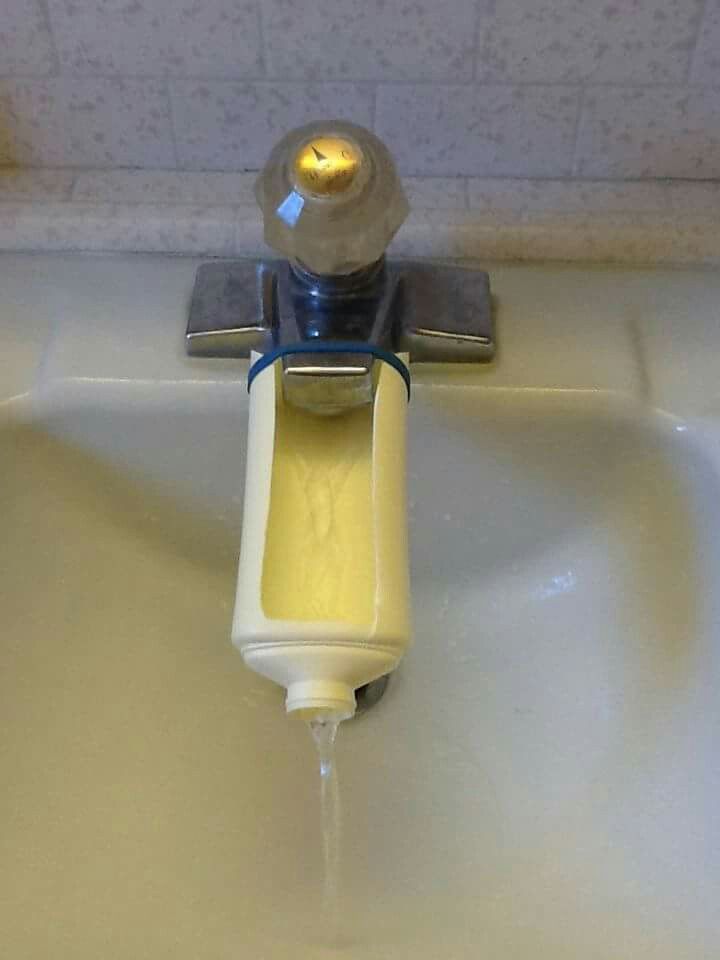 ---
SNACKS BOXES
You can place these amazing snack boxes in the kitchen so that your kids can access it whenever they are hungry without bothering you. You can even add a note on how many they can take at a time, which is also necessary because they will always try to take more. Of course, you have to do this when they are a bit older.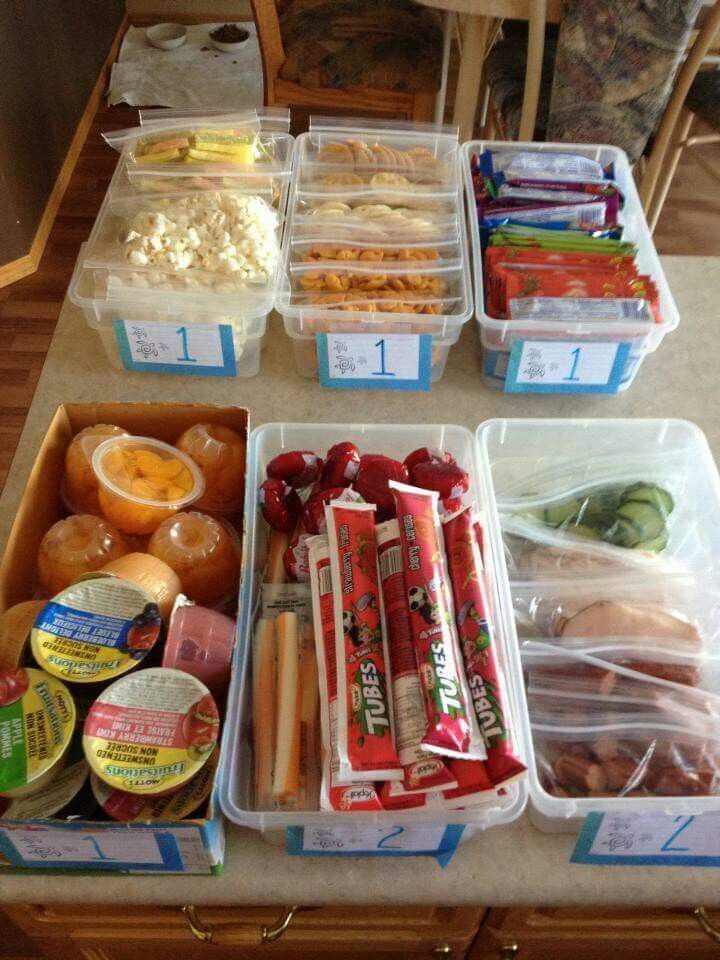 ---
CHEAP CHILDPROOF
We have to keep our children safe at all costs, and even at home, there are ordinary objects that can injure them by accident. Therefore, parents normally childproof all the corners in the house, but that can get expensive too. You can use old bottles or other Tupperware to childproof doorknobs, for example.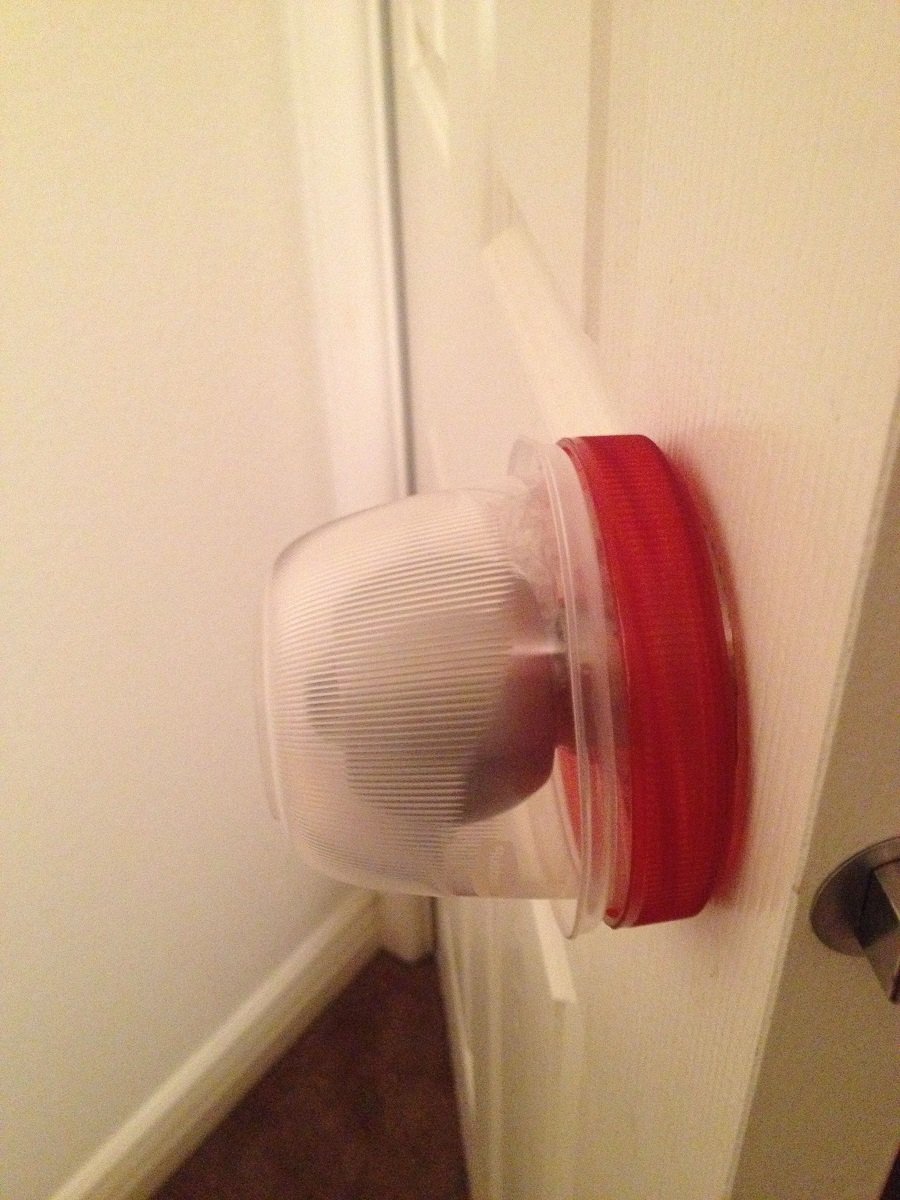 ---
STORING THE FREEZE POPS
Freeze pops are an easy treat for your children, and they are a heavenly treat during the summer. However, they also take a lot of space in the fridge, and if one is broken, it can make a huge mess. Therefore, follow the image and store them like that to avoid any catastrophe. If your child doesn't finish one completely, you can save it for later like this.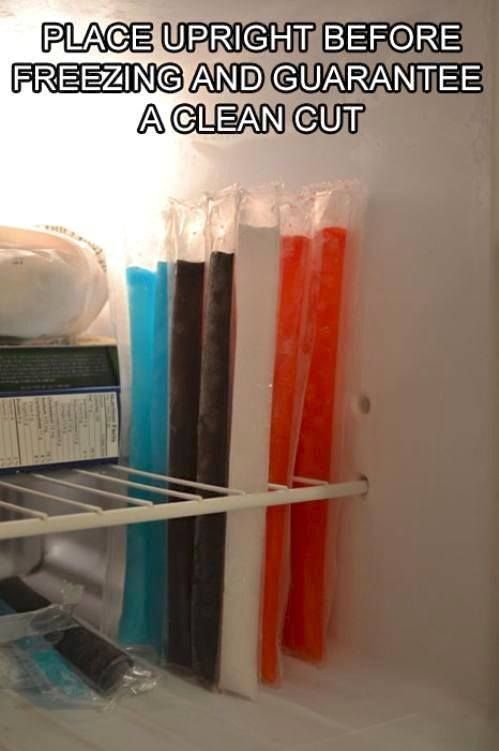 ---
FROZEN MARSHMALLOW FOR OUCHIES
Every parent knows that your child might get hurt while playing outdoor. However, carrying icepacks around can be impractical sometimes. You have to deal with the melting water, and it's a mess most of the time. Luckily, you can use marshmallows as a replacement. You just have to freeze them. They will still be soft but cold enough to soothe aches and it won't be that messy.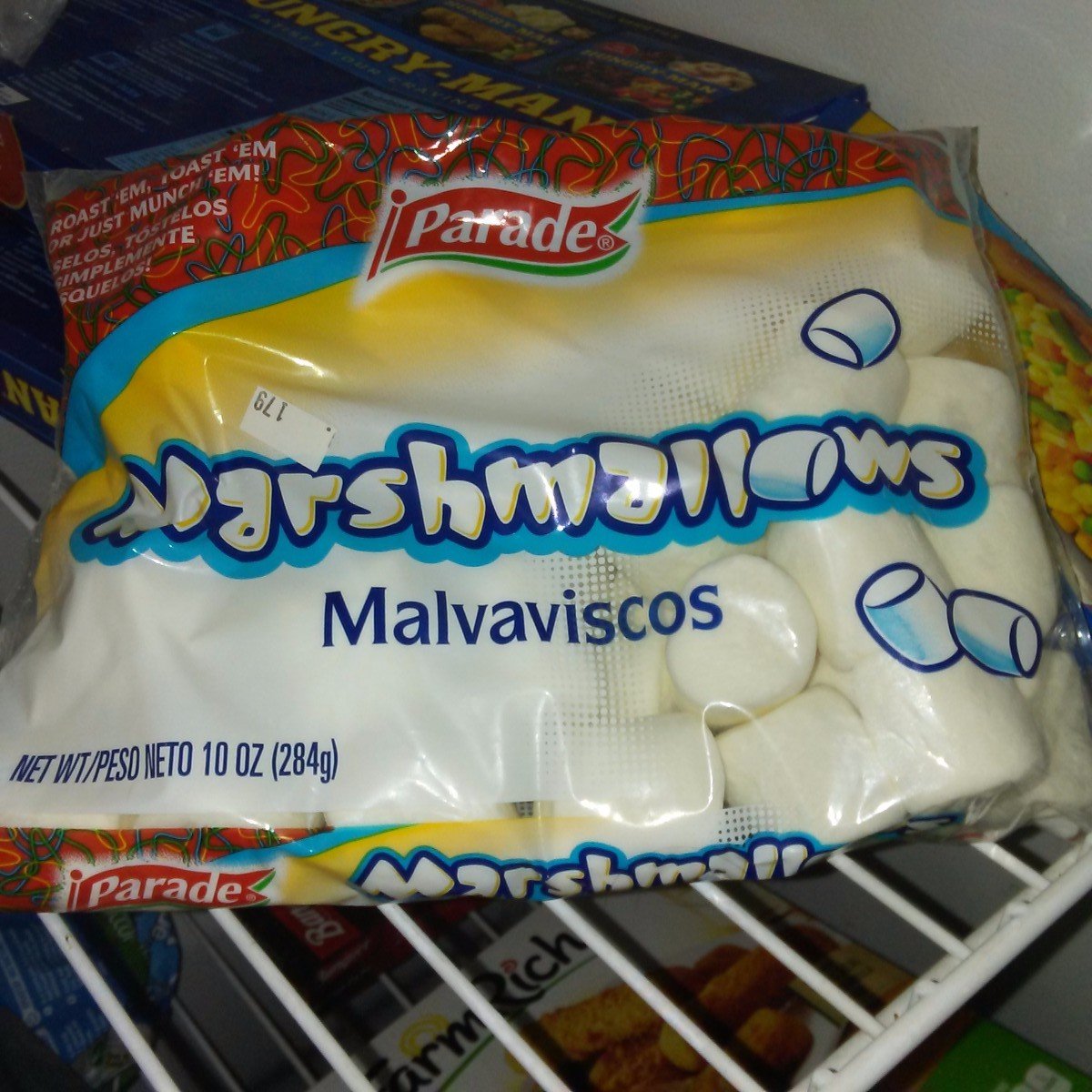 ---
NO MORE WASTED TOILET PAPER
We have all seen our children using way too much toilet paper at one go. However, trying to stop them might simply lead to a tantrum. Therefore, you can make a game out of it and add a special message. At the very least, it will start teaching them about following orders.
---
TODDLER'S HAMMOCK
You wish you had this as a kid! For some lucky readers, maybe you did have this back in the day. Just like what they have on the shores of Jamaica, you can recreate this in your own living room! Just tie the ends of a baby carrying swaddle on the legs of your dinner table. Simply let your little one crawl into the hammock and allow themselves to relax after a long day of school. Put on some chill tunes - perhaps the sound of rain, the ocean waves, or something more upbeat like Bob Marley and the Wailers.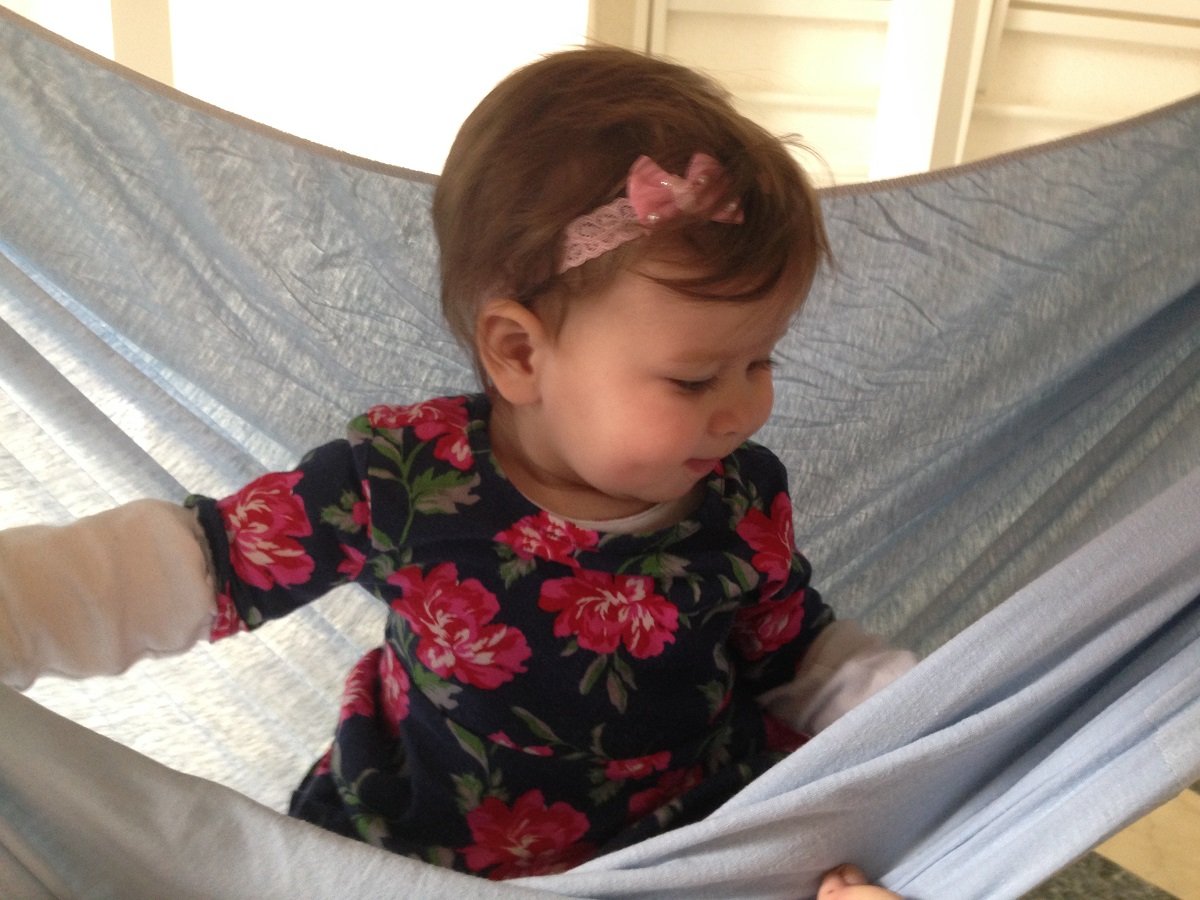 ---
TOOTH FAIRY MONEY
Hey, why not bring the magic of the Tooth Fairy to life with this simple hack! This is a very easy do-it-yourself trick and all it requires is a little glue and some glitter! Simply coat the money - bills or change - with a light layer of glue. Then sprinkle a little glitter on the money. Not too much, but just enough to give it the glistening look. Way to go! The Tooth Fairy just stepped her game up big time. This will make your child's day, without a doubt.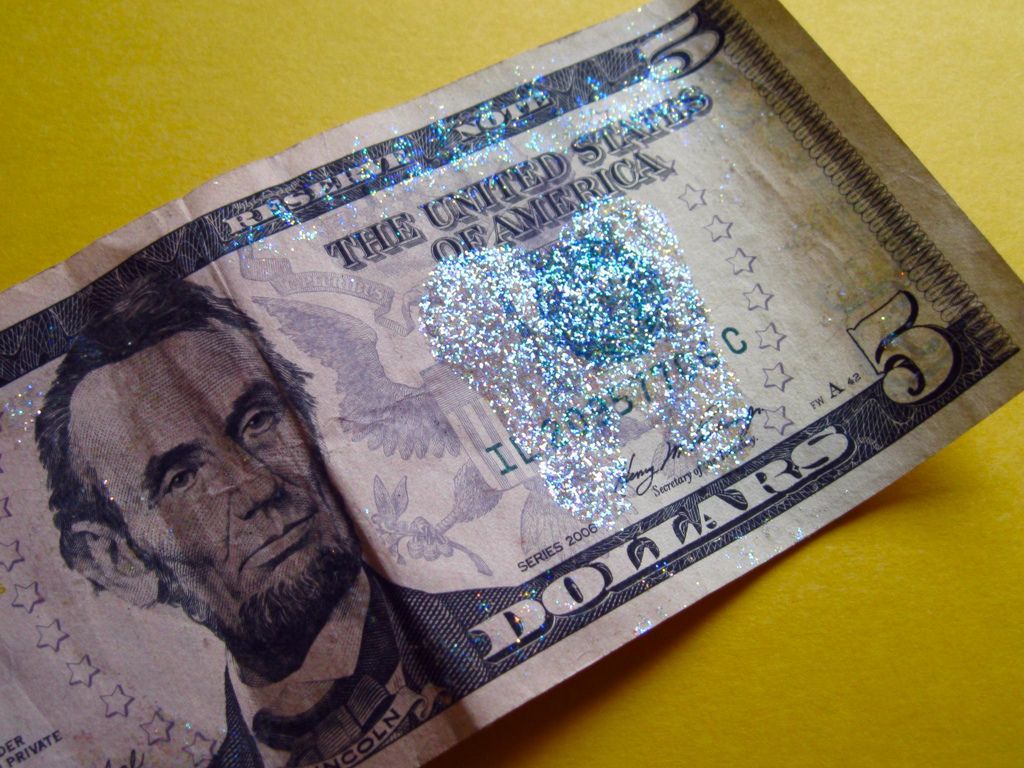 ---
NO PROBLEMS WITH PERMANENT MARKERS
It's vital that you keep all permanent markers away from the kids unless it's drawing time. However, they do find them sometimes no matter how hard you tried to hide them. Luckily, if they manage to make a mess on your furniture, you can just use a bit of toothpaste to clean it off. They will be good as new!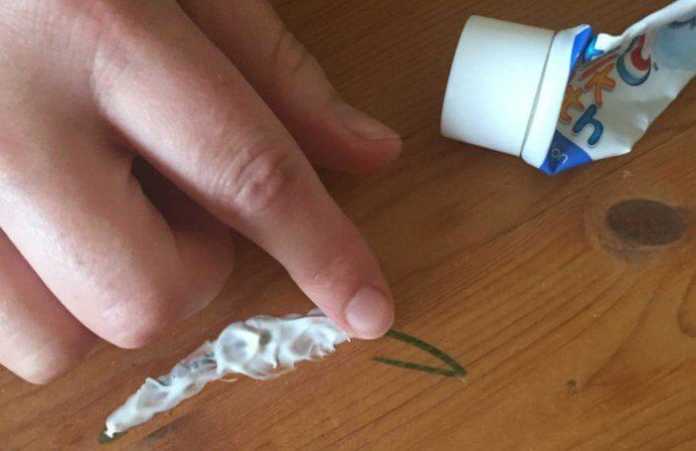 ---
THE BEST PLACE FOR PLAY-DOH
We don't know about kids nowadays, but a long time ago, Play-Doh was one of the best parts of being a kid. We could make anything we wanted. However, we bet our parents also hated cleaning up after us. So, if you have some at home, you might also try a K-Cup – those designed for creamers – and it will help keep things organized.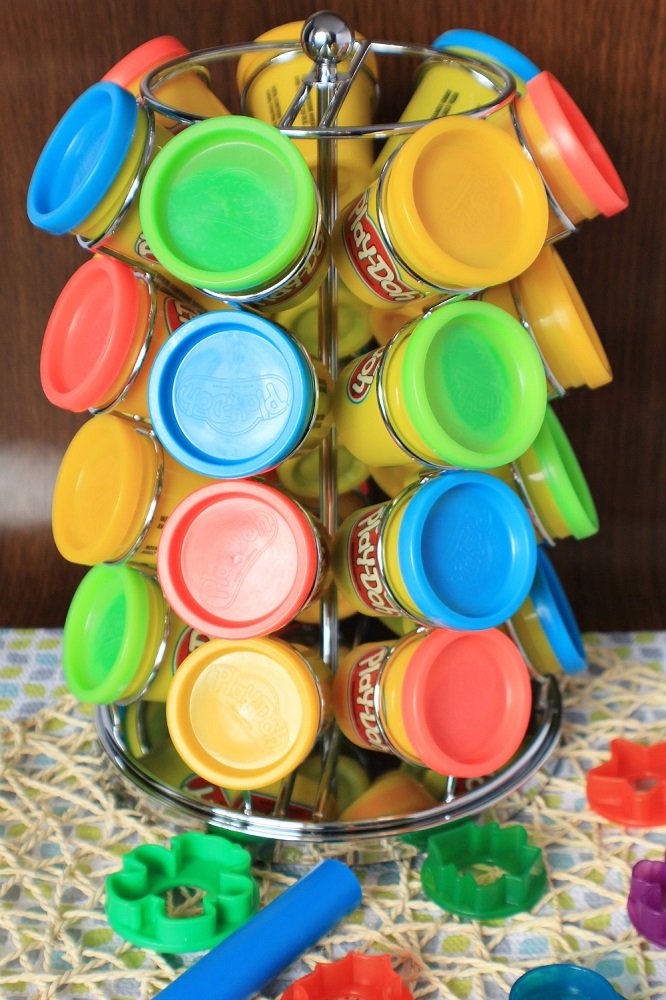 ---
THE ROCK 'N' ROLL TODDLER
Some people say that you have to change your lifestyle once you have a kid, but cool parents know that this is not necessarily the case. You can still bring your child to a rock concert, and you can even hold them "safely" during the show using your own dreadlocks. No more problems!
---
NO MORE FALLING OFF THE BED
We have already seen several uses for pool noodles, and it seems that these things are great for a lot of things except swimming. If your kid keeps falling off the bed, you might consider putting one of these on it. You just need to place it under a fitted sheet, and it will prevent injuries. It's also cheaper than buying a rail.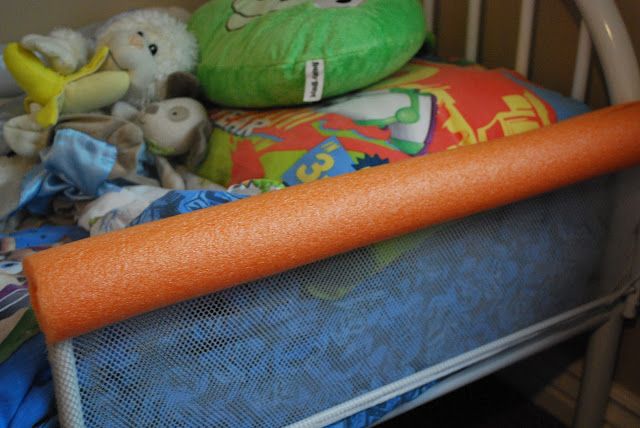 ---
PAINTING THE FENCE WITH WATER
If you have to get some painting done around the house, and your toddler wants to help, you should try giving them a brush and some water. That way, they can still copy whatever mommy or daddy is doing, but there won't be any disaster around the area. When it comes to parenting, you just have to think outside the box.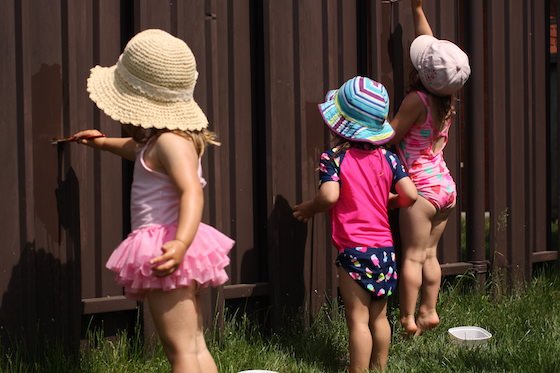 ---
PERFECT BEACH DAY
We all love taking our kids to the beach, but it can be tricky when they are too young. They get sand all over themselves and they might wander off accidentally. Since it's a public area, we have to keep the baby safe! Therefore, you can just buy one of these pools online and take it with you. It minimizes the risks involved, and you will get the kids to stay in place.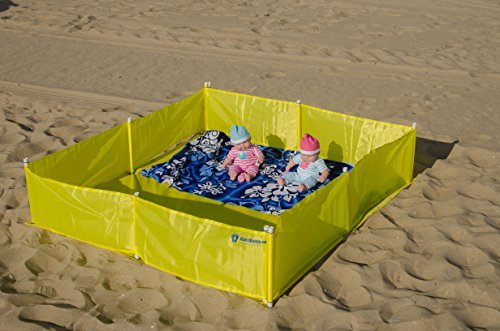 ---
DON'T WORRY ABOUT REFILL
If there's anything a parent would know, it would be that the diaper pail has to be changed frequently. Sometimes, you just run out of refills and have to resort to throwing the diapers outside. However, the best course of action is to simply replace it with your every-day-use kitchen trash bag. They might even be cheaper than the ones designed for the pail.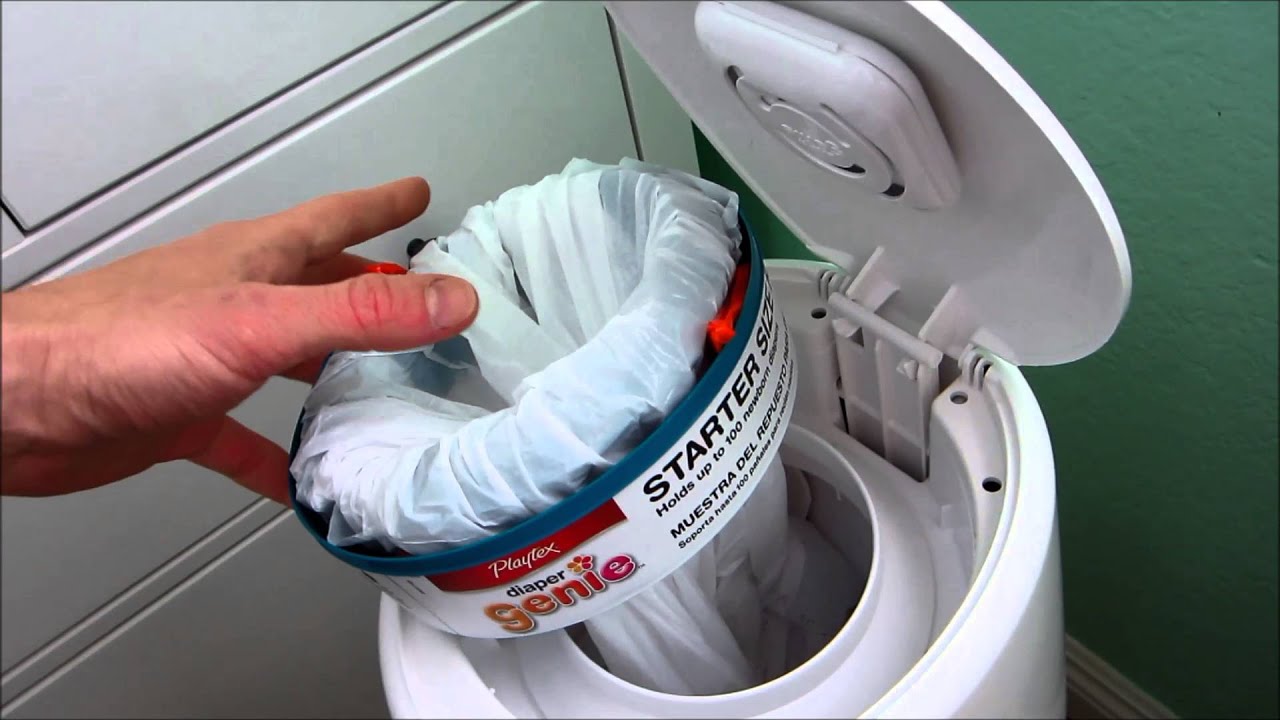 ---
HIDING YOUR TREATS
Unfortunately, any parent knows that you cannot have snacks in front of your children because they will want some too - they are basically like puppies. Also, keeping them stored is a huge problem because they can be very witty. However, you just have to be clever about it. Hide them in a bag of peas!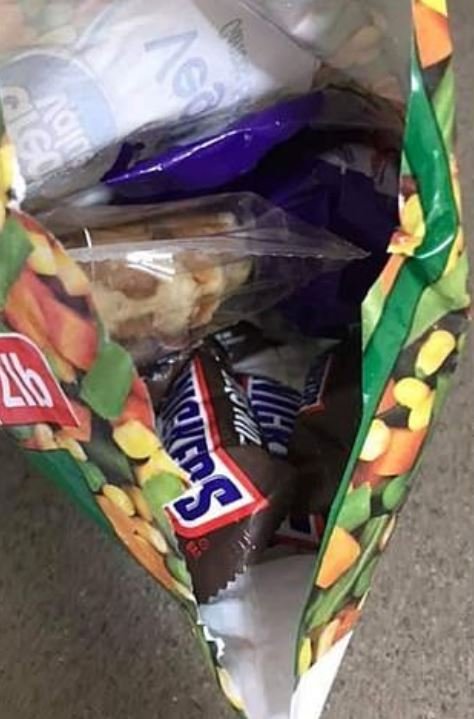 ---
PERFECT DRAWING SPOT
As we mentioned earlier, you have to let your kids be creative. It's a great way to develop their brains. Meanwhile, kids can be creative when it comes to empty boxes. It's like a symbol of endless possibilities at playtime. Therefore, you should kill two birds with one stone, by giving them an empty cardboard box during playtime.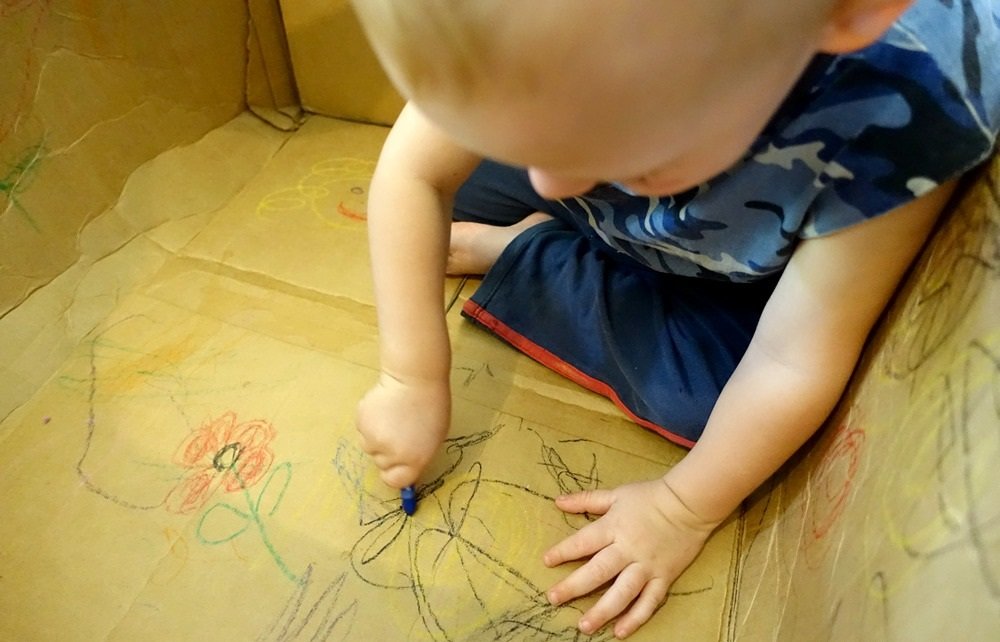 ---
TURNING CHORES INTO GAMES
Mary Poppins wasn't lying when she said, "In every job that must be done, there is an element of fun. You find the fun and - SNAP - the job's a game." As a parent, we have to take that into account - instead of making reward systems, it's best if they learn why cleaning and organizing are fun, and not expect anything in return.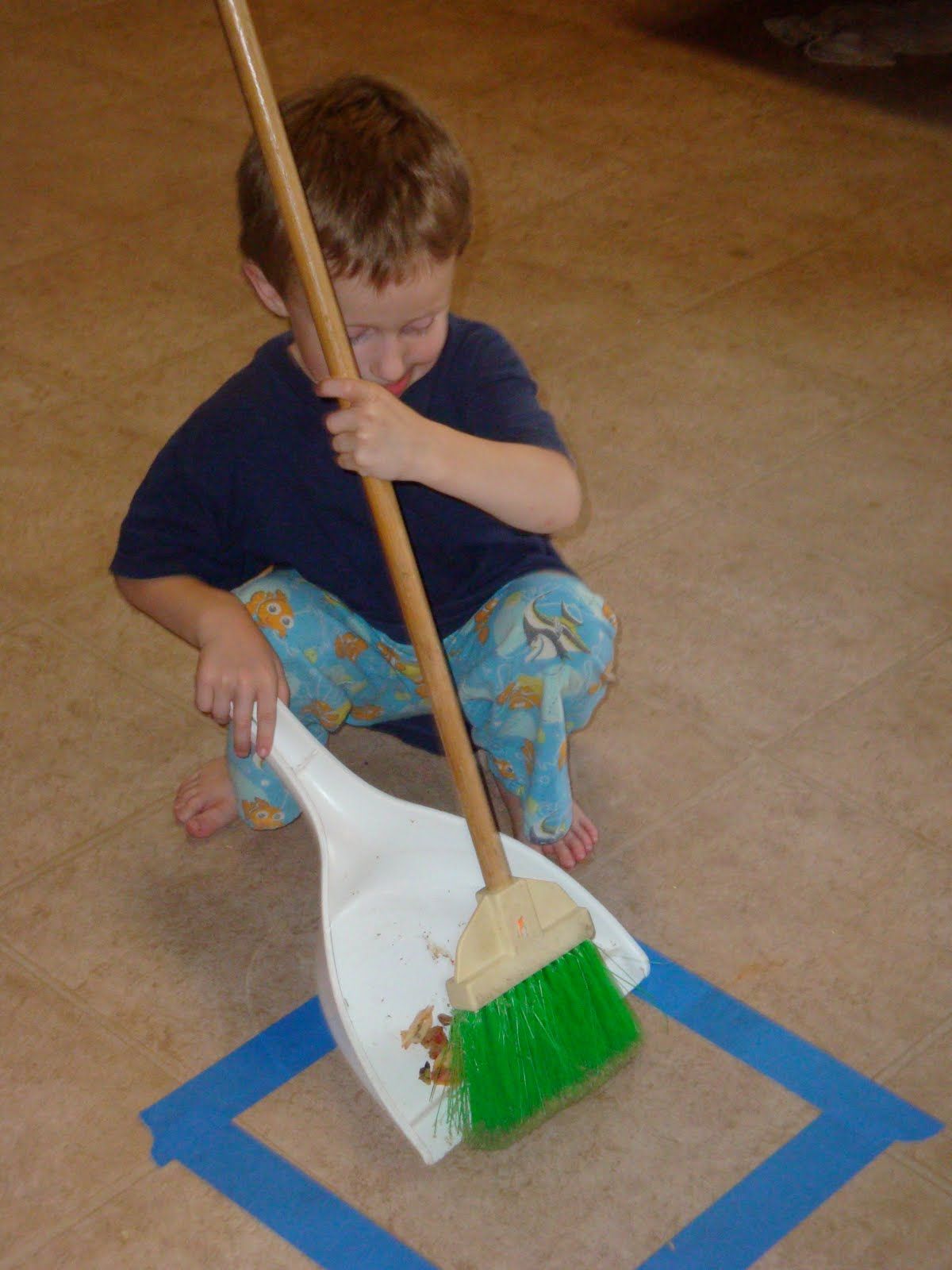 ---
THE CLIP FOR THE BUBBLE WAND
One of the best things about being a kid was blowing bubbles with the wand and a bit of soap water. For some reason, bubbles have fascinated people for a long time. However, children often lose the wand inside the bottle, and it's a mess getting it out. So, all you need to do is to put a clip on the bottom of the wand to prevent that.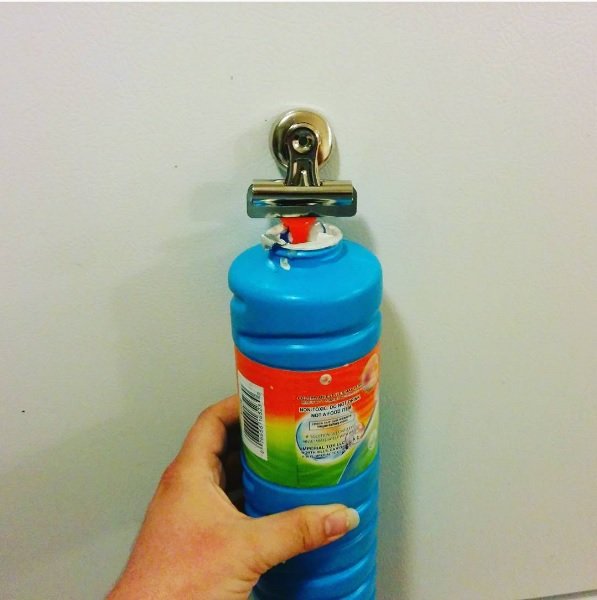 ---
HOW TO BRUSH A DOLL
Playing with dolls is something every girl does when they are little. However, the strands are often damaged or insanely tangled depending on the hairstyle your daughter was trying out. That can be solved quickly, though, with just a bit of soap and conditioner. It's almost like real hair.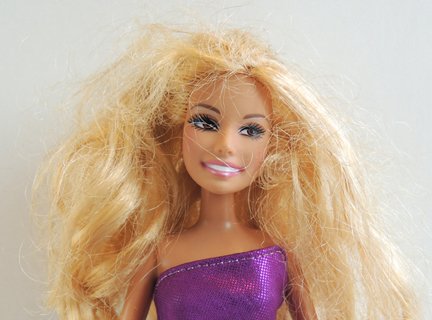 ---
TIME TO PAINT ON THE WALLS
It's easy to get frustrated when your child damages a wall with their creativity. Even if you have told them not to do it, they will still do it regardless. So instead of getting angry and not finding a real solution, just step back and take a deep breath...it's like they say, "If you can't beat them, join them." Of course, you can put this anywhere in the house, or their nursery if you think it's a bit ugly.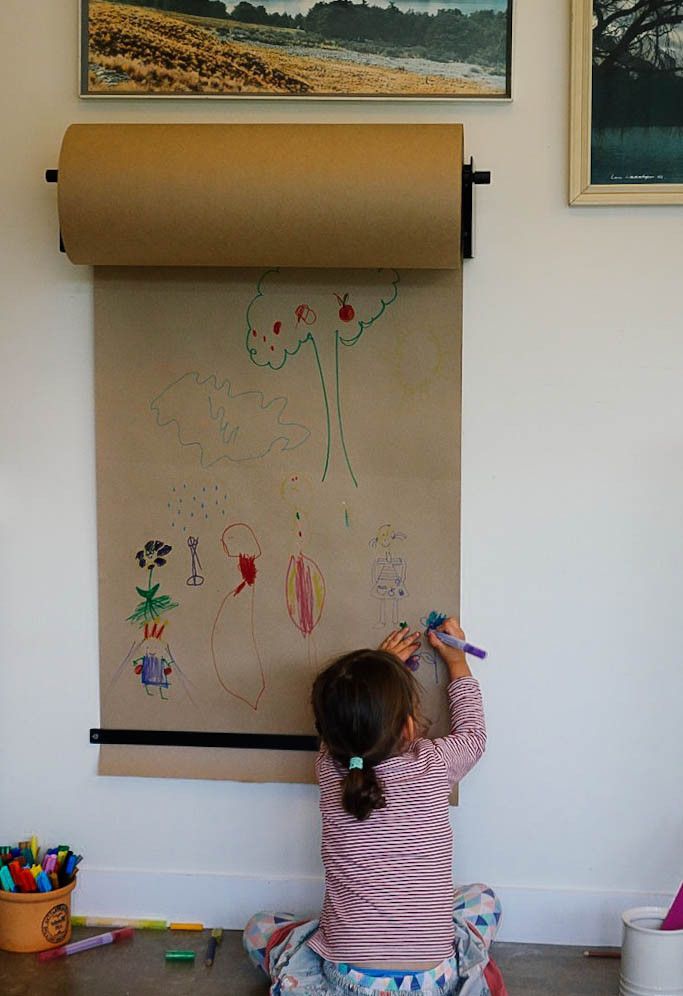 ---
PLAYING VIDEO GAMES
Unfortunately, some children will not let you play alone in your room. Gamer parents will understand the struggle of such situations. However, you can pretend to let them join in by giving them unplugged controllers. If they are really young, they won't be able to tell the difference, and you can continue playing your game.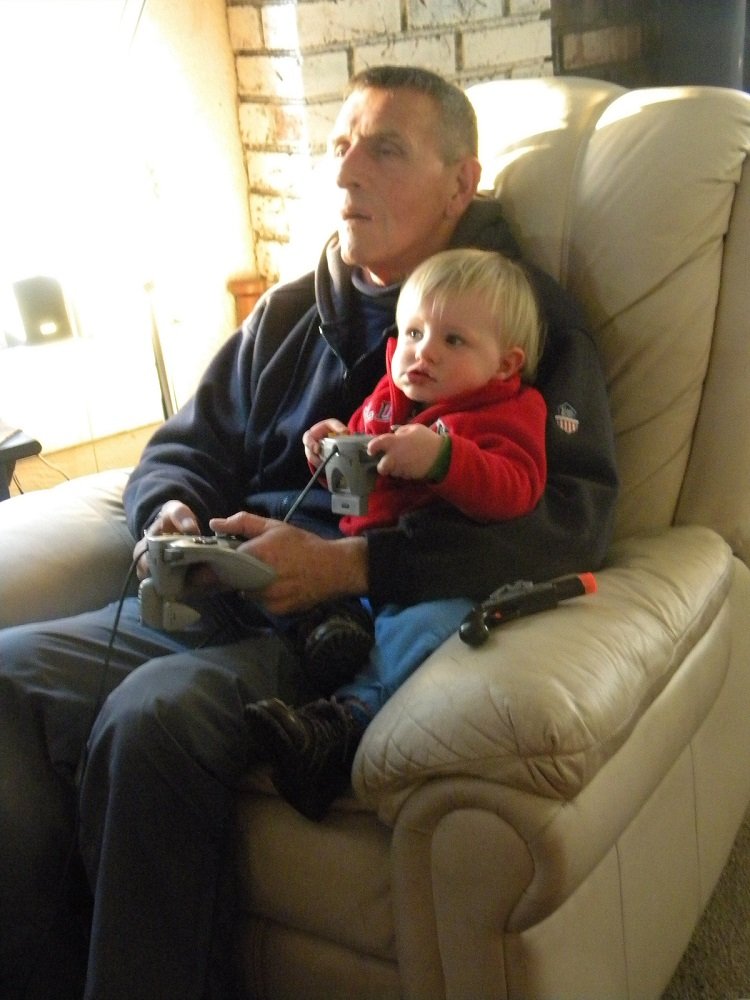 ---
A SCAVENGER HUNT FOR LOST THINGS
Everyone knows that as we get older, we forget things more often. It's an unfortunate fact of life that happens to the best of us. However, you can enlist the help of your kids by turning it into a scavenger hunt for mom's things! Just follow something similar to the image above, and it would make things easier.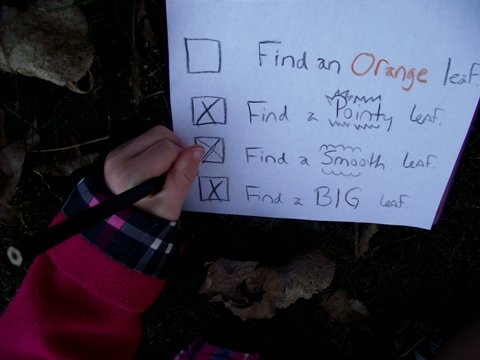 ---
THE "NO WORRIES" SIPPY CUP
Every parent knows that you need snacks during a road trip, and you also need a sippy cup for your kids. However, you also have to focus on driving and not worry about your kid dropping it on the floor. Therefore, it's best if you attach the sippy cup to the car seat, as depicted here. Now even if they drop it, it won't be a huge problem.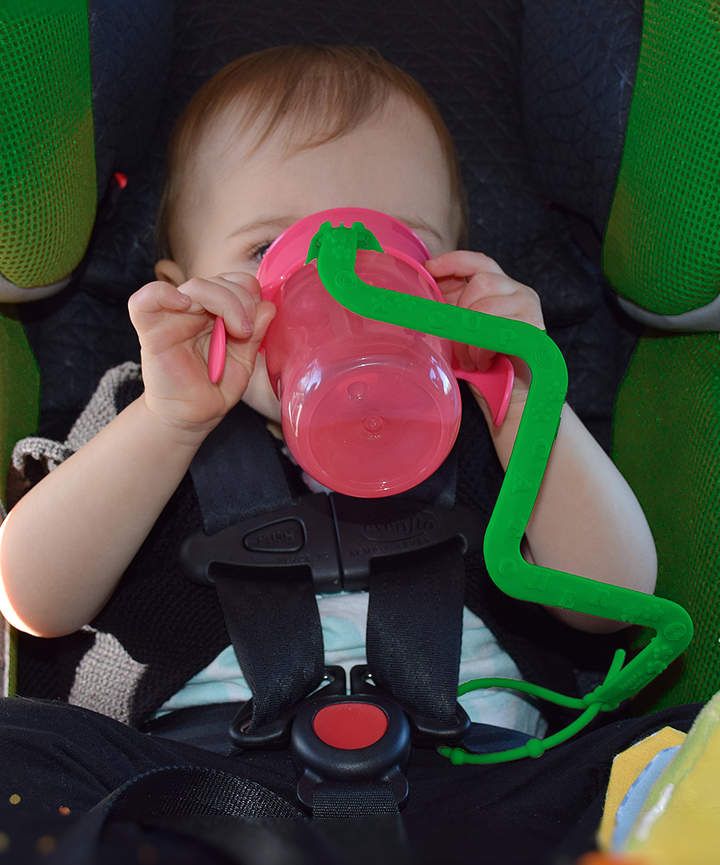 ---
NO MORE SLIPPERY SOCKS
Not everyone in the world has carpet floors, and it's always best for your kids to keep their socks on. Unfortunately, socks tend to be slippery and that can be dangerous for your child. The solution is to find some clothes paint and add some cool little designs to the bottom. You can even have the kids help you with it by painting on their own socks.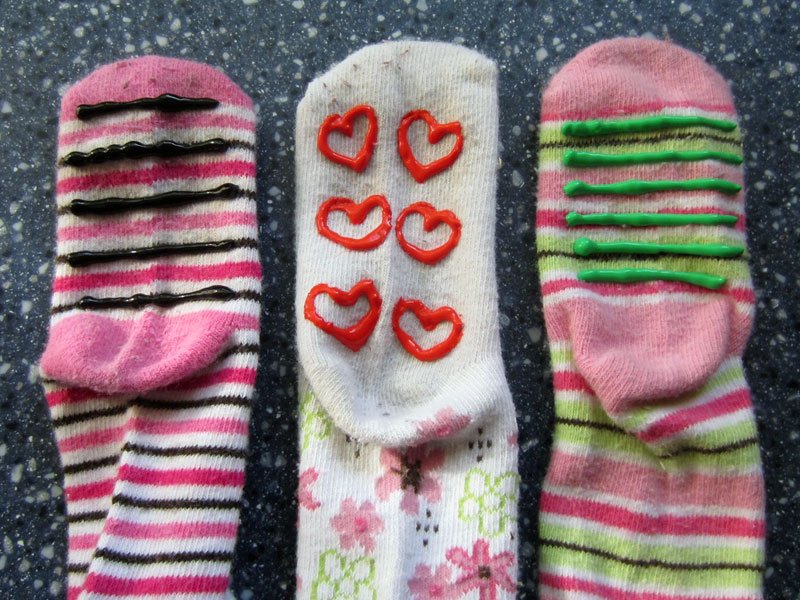 ---
LOLLIPOP FOR LATER
Kids love snacks, and it's alright to give them a little treat every once in a while. However, every parent has to deal with the mess their kids make too. Some children might not even finish their snacks. Therefore, you have to find a way to save them for later. For example, with lollipops, you can use this egg-shaped holder.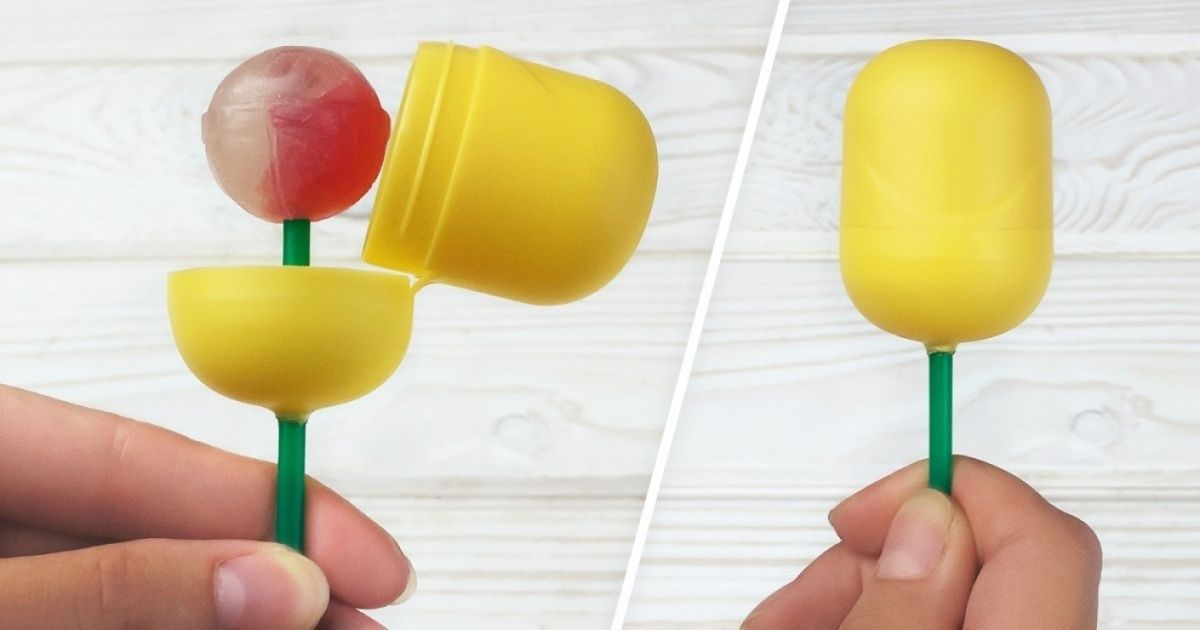 ---
INFLATE THE FORT
Children love building forts in their room. It's like making a castle, and it's another activity that encourages creativity. However, they might get hurt with all those heavy blankets, or it gets really stuffy after a while. You can easily solve that problem by putting a fan in one of the corners. It will inflate the fort and make sure that your kid gets enough oxygen.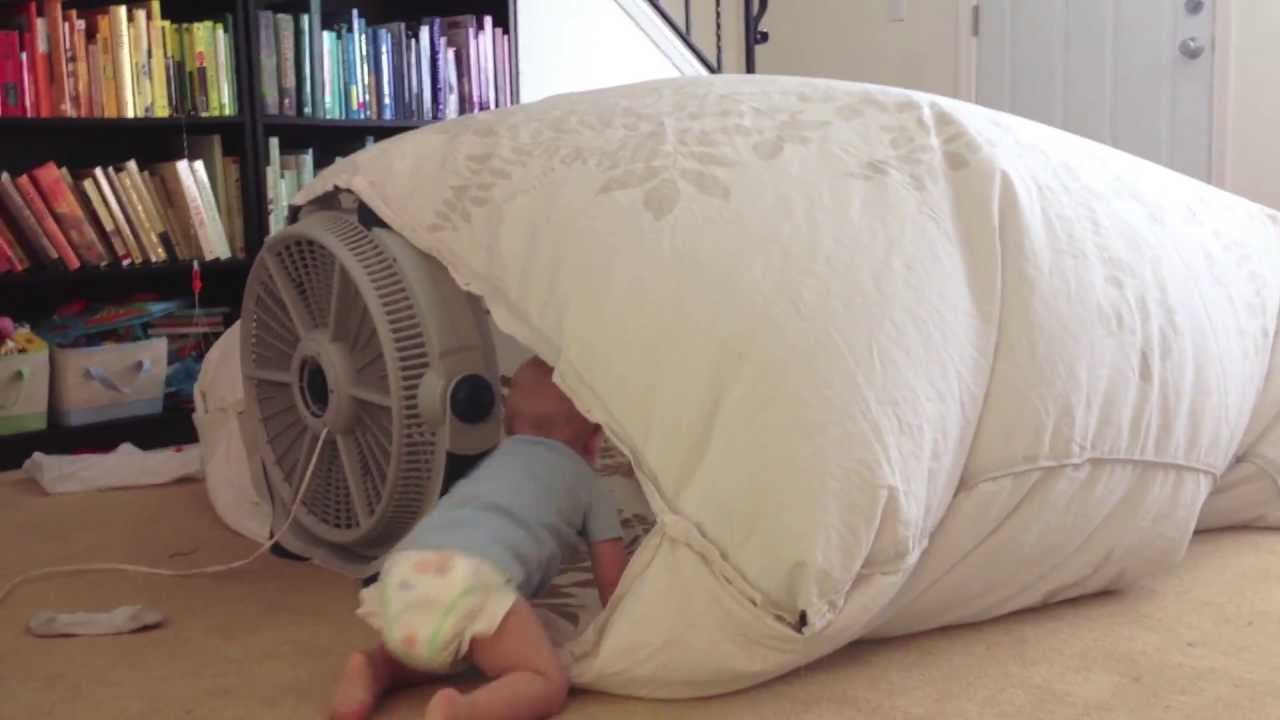 ---
KEEPING CAKES FRESH
If you have any cake leftover from a birthday party, you should definitely follow this trick. Unfortunately, cakes can go bad in the fridge, and it's a pity because there's actually an easy fix. Just place white bread and toothpicks where there is no frosting (as the image shows), and it will last much longer.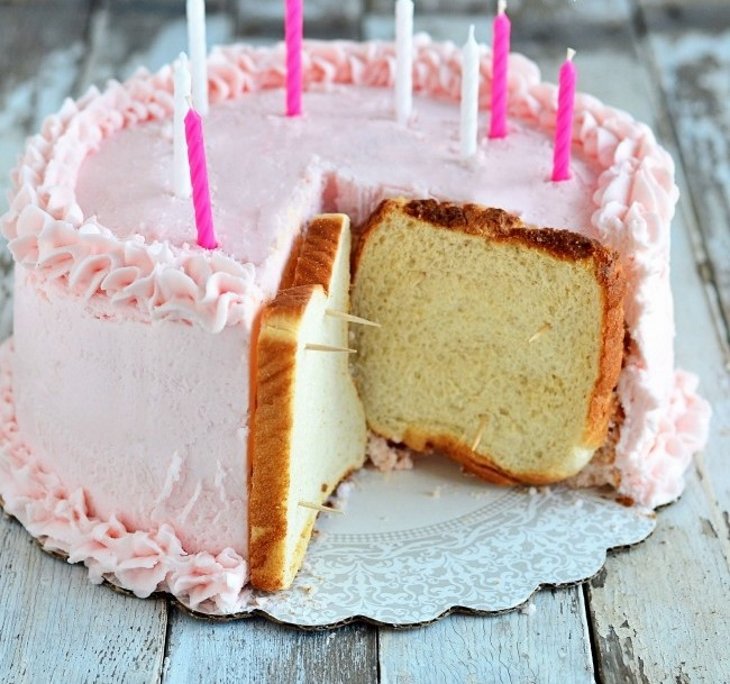 ---
NO MORE GENDER STEREOTYPES
If you are a millennial parent, you now know that it's important to stop encouraging gender stereotypes. For a long time, parents bought baby dolls, kitchen sets, and strollers for girls, while the boys got cars, puzzles, toy guns, and others. Nowadays, cool parents are giving kids a mixture of those things.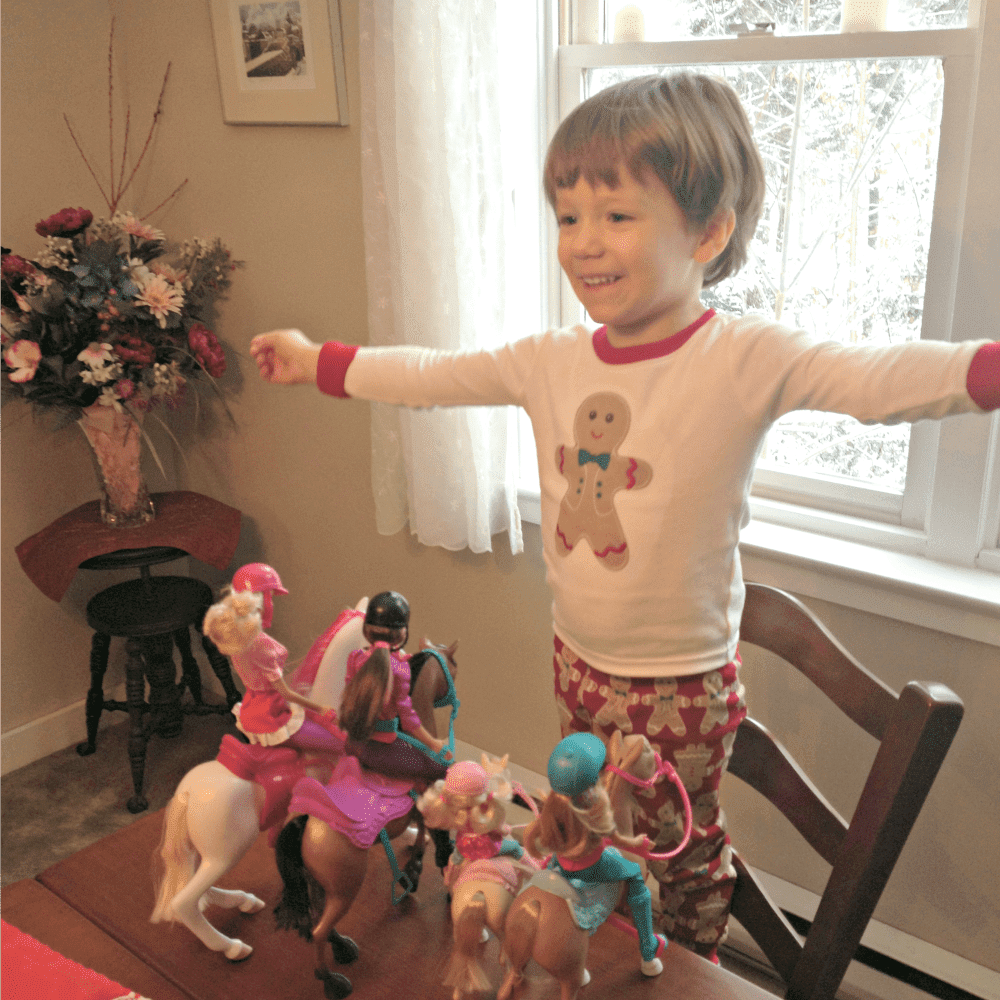 ---
FUN BATH TIME
If you have a large tub, then you probably know that toys will be everywhere. Additionally, if your child moves around a lot, it can be even more difficult. Therefore, you can use this trick instead - use a laundry basket or something similar during bathtime. This will keep the kid steady, as well as the toys.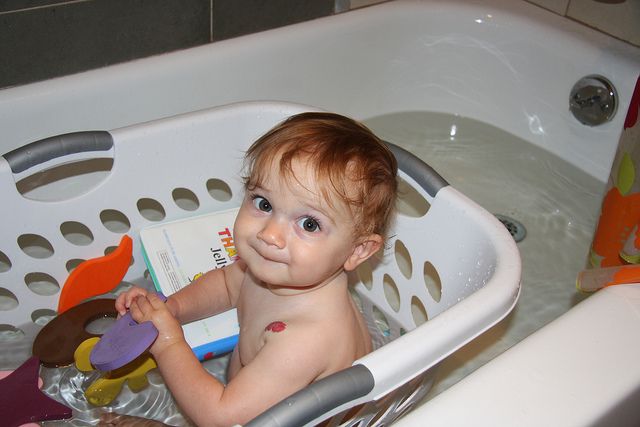 ---
USING THE LINT ROLLER FOR CRAFTS
While it's important to let your kids express themselves through artwork and creation, but you also have to keep the house clean. We all know that the trickiest material in crafting and DIYs is glitter. You use it once, and it's everywhere - but kids love it. Therefore, you should buy a lint roller specifically for that purpose.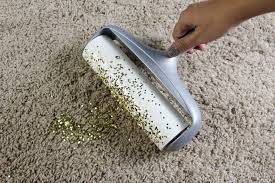 ---
WRAPPING THEIR CLOTHES
If your kids are especially prone to getting dirty when they go out, it might be a good idea to wrap their clothes in Press'n Seal before they go out. This will also work great when they are working on a cool craft at home. Afterward, you just peel the seal off and wash their clothes normally. But you won't have to worry about dirt or paint stains!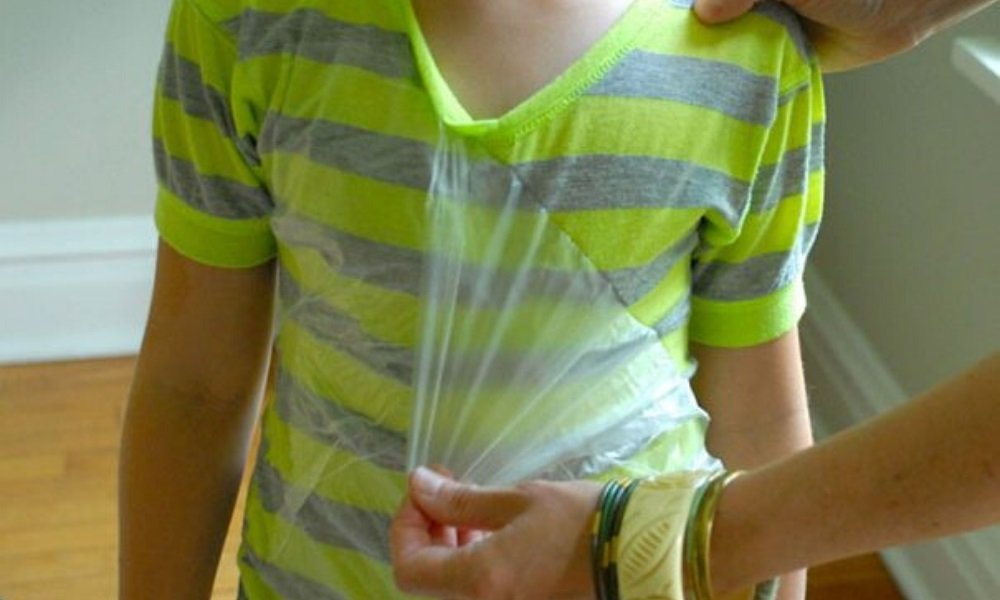 ---
CLOTHESPINS FOR TOOTHBRUSHES
Sometimes, you have to travel with your kids, and you have to make sure they are safe. That's why you should wash their hands often and protect them from all sorts of germs. A great tip while staying at a hotel is to put their toothbrushes on clothespins so that they won't touch the counters. You never know how exactly did they clean those.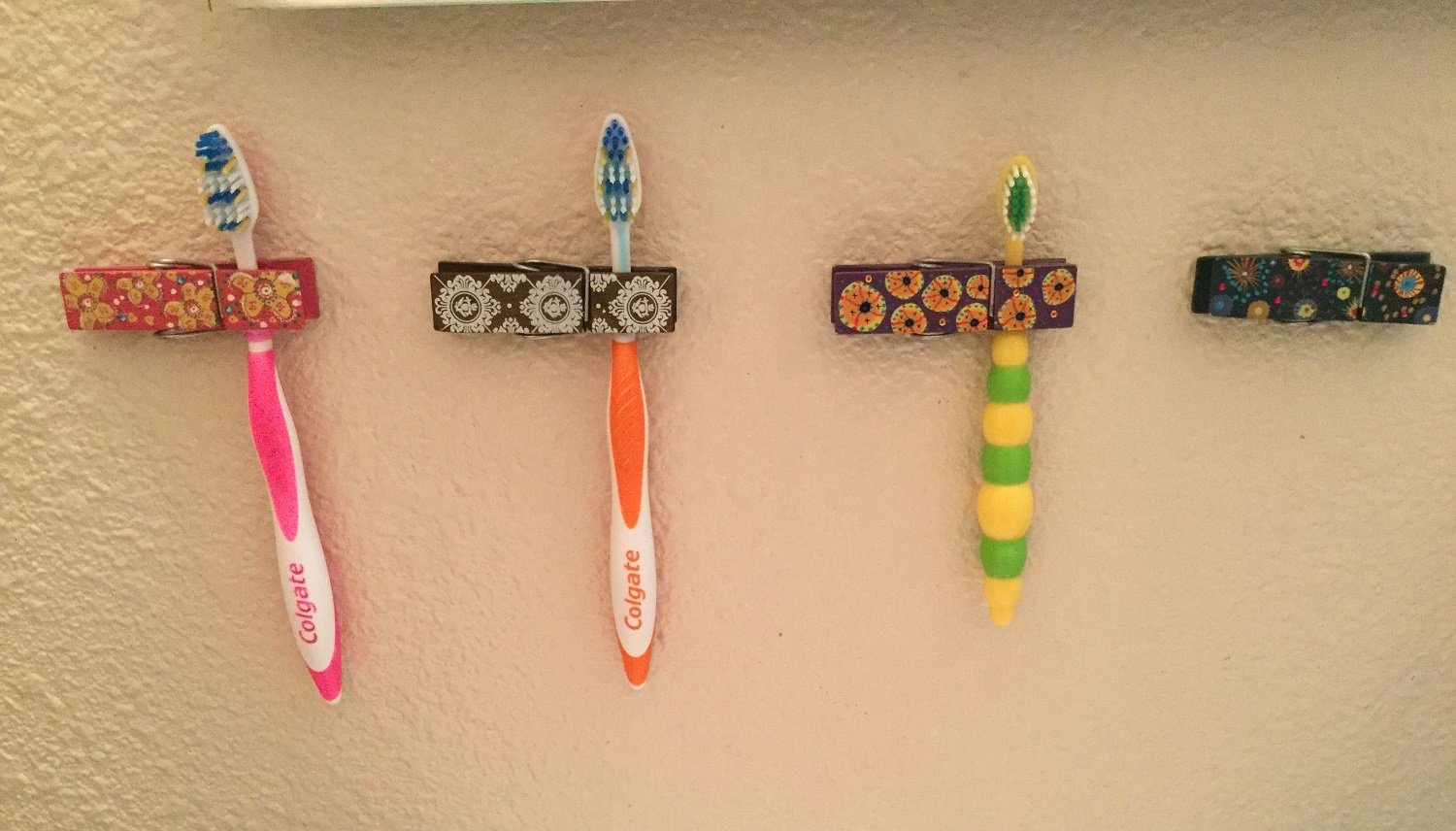 ---
THE COMFORTING TOUCH OF A... RICE GLOVE?
This parenting hack is a little unorthodox and it's actually kind of hilarious. All you have to do is to fill up a rubber glove with grains of rice. Make sure the bottom was tied up nicely and the rice glove feels firm. Once your baby is falling asleep, simply place the glove on their backs or tummies and let this hack of nature do the job. They will be out like a light in just a few minutes, feeling your artificial embrace.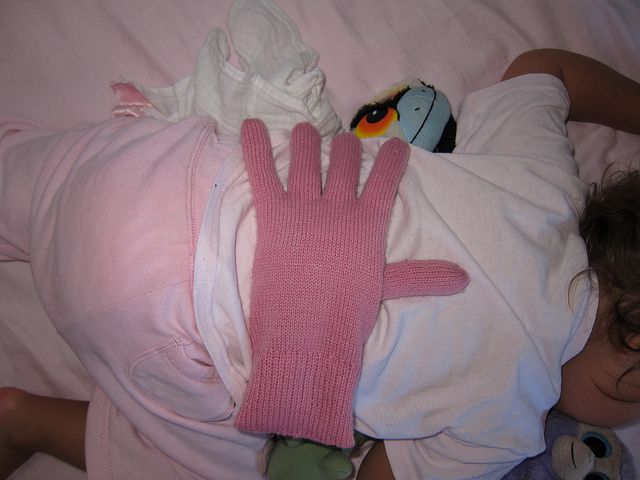 ---
NO DANGEROUS LOCKING
While all children deserve their own privacy as they grow up, it can be dangerous - they can get locked up in bathrooms or even their own rooms, and they might have no idea of how to get out. Therefore, it's best to keep a rubber band between the doorknobs so that doors won't close at all.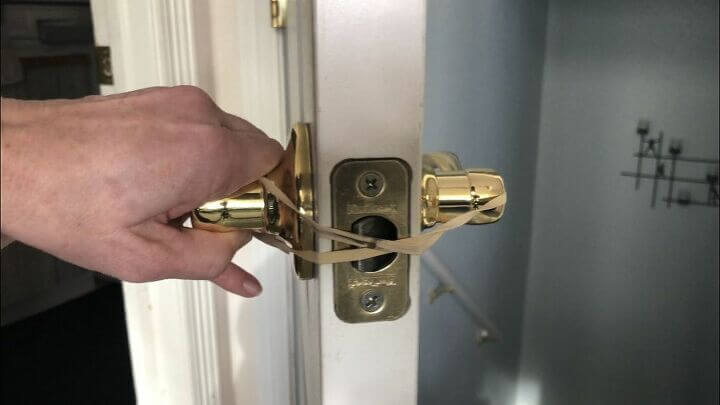 ---
THE SAME CUP EVERY TIME
Kids will often forget that they recently used a cup, and instead of grabbing one that was used already, they will reach for another one immediately. To avoid them from getting all the cups dirty, you can put magnets on their favorite ones and place them on the fridge where they can easily see and get.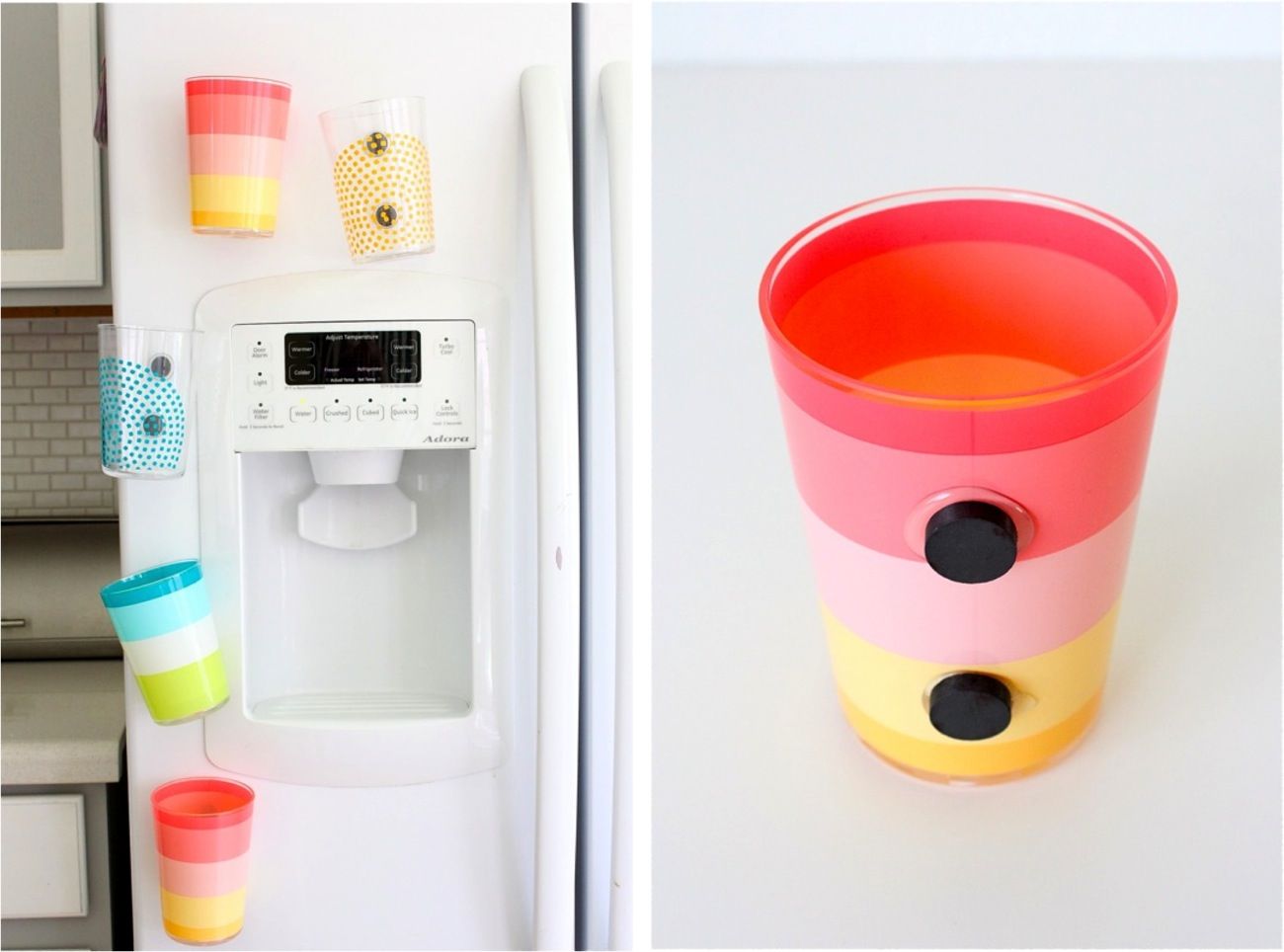 ---
DO NOT WASTE SOAP
While we want our kids to be as clean as possible, they might overuse the hand soap in the bathroom because it seems like a game. The best way to avoid this is to place a rubber band on the bottle. That way, it will jut dispense enough soap to clean their hands, and it will be a lot harder for them to waste it.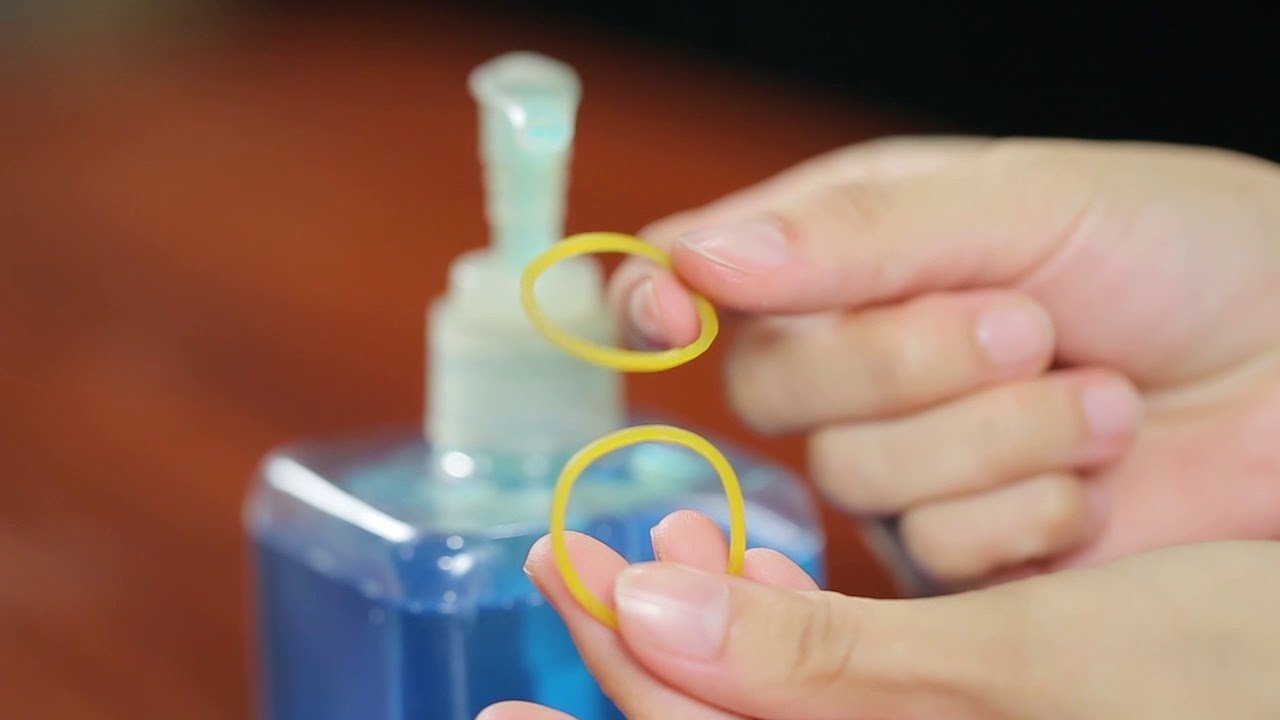 ---
KEEPING APPLES FRESH
Unfortunately, apple slices tend to turn brown after a while, and no one wants to eat that. However, there are many ways to avoid that. If you're at home, just store them in the fridge, in a bowl filled with water and lemon juice. You can also sprinkle some salt on them, but you will have to wash them before giving them to the kids.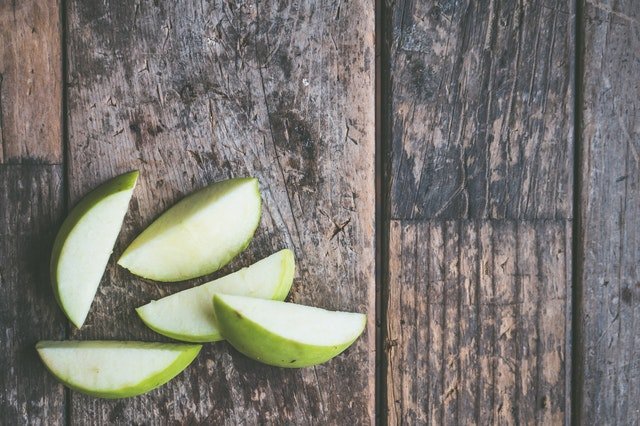 ---
ANOTHER SIPPY CUP HACK
Some shopping carts come with these awesome baby seats, specifically designed to make parents' lives easier. However, kids will always look for trouble by throwing things around, grabbing stuff, and throwing away their sippy cups. A great idea is to secure their drinks using the restraints built into the shopping cart seat as it was shown here. Meanwhile, some people invest in shopping cart covers.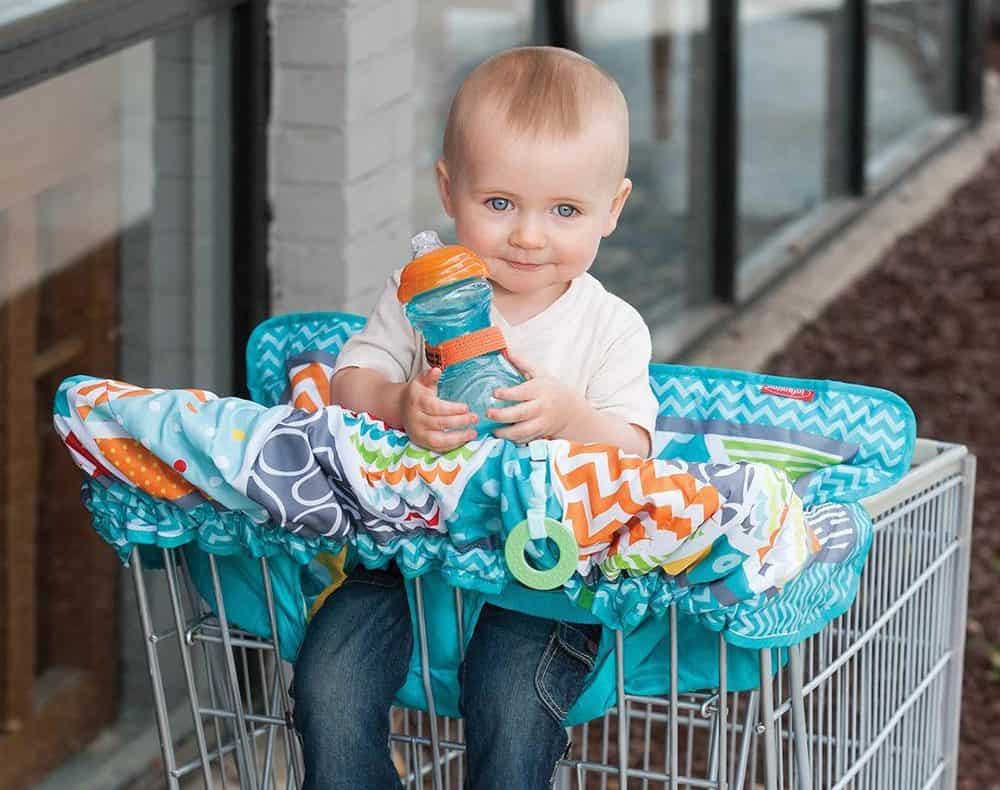 ---
ORGANIZING CONTEST
As we mentioned earlier, every parent needs to make things fun for their kids, especially when it comes to chores. In this case, the parent placed an egg-timer, and the children had to organize as fast as they could for a prize. That works perfectly well as an exercise for kids to clean up after themselves.
---
ORGANIZING THEIR TOYS
You have probably purchased one of those organizers for your shoes. Well, you can actually use them for more than just footwear. They are perfect for arranging toys and other items that you might not always need. As we mentioned earlier, you have to think outside the box to be a great parent and not spend tons of money.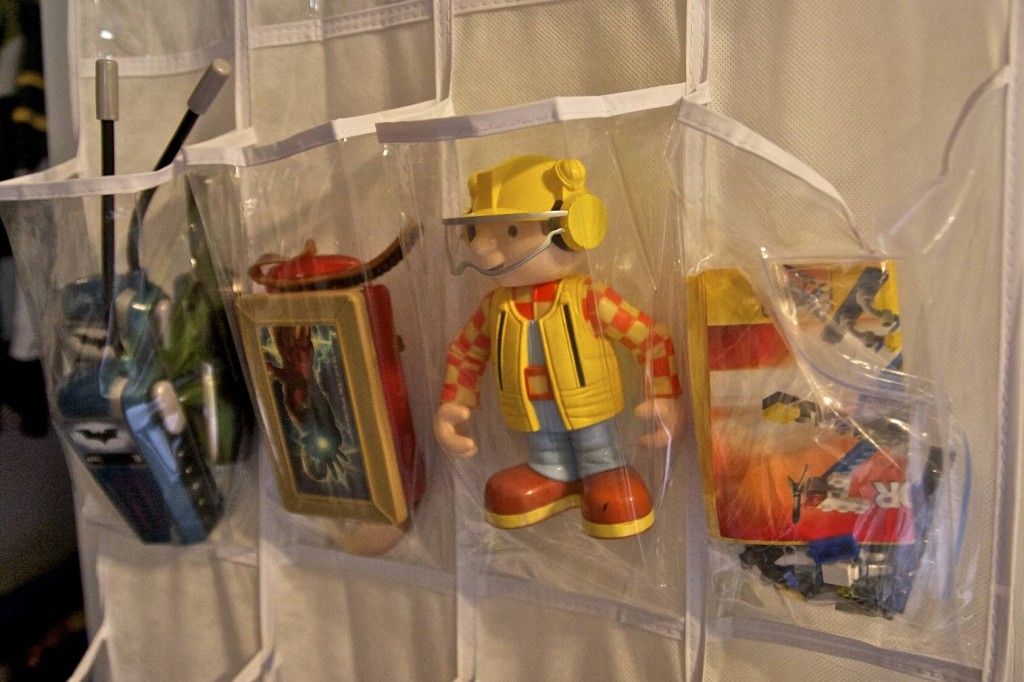 ---
NO MORE SIPPY CUP
Some parents stopped using sippy cups. They go directly to using straws, and that can get awfully messy soon enough. Luckily, this parent came up with a great idea. By opening the bottle with a wine opener, there are grooves that will prevent the straw from moving at all.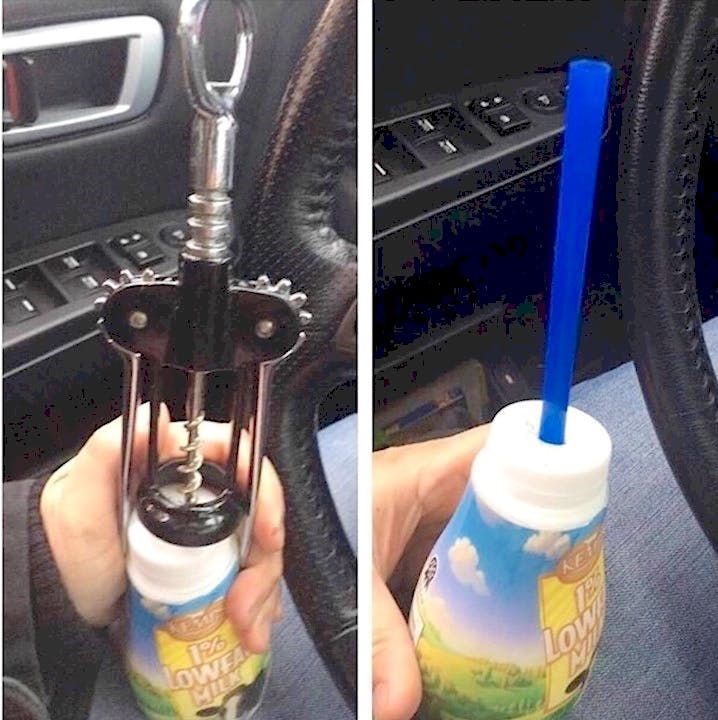 ---
WASHING THE TOYS EASILY
The dishwasher is definitely not only for dishes, although most people don't use it for anything else. However, you cannot wash toys in the washing machine, so this is really the best spot for it. Toys can accumulate dirt and germs so quickly, especially if your kids have shared them with their friends.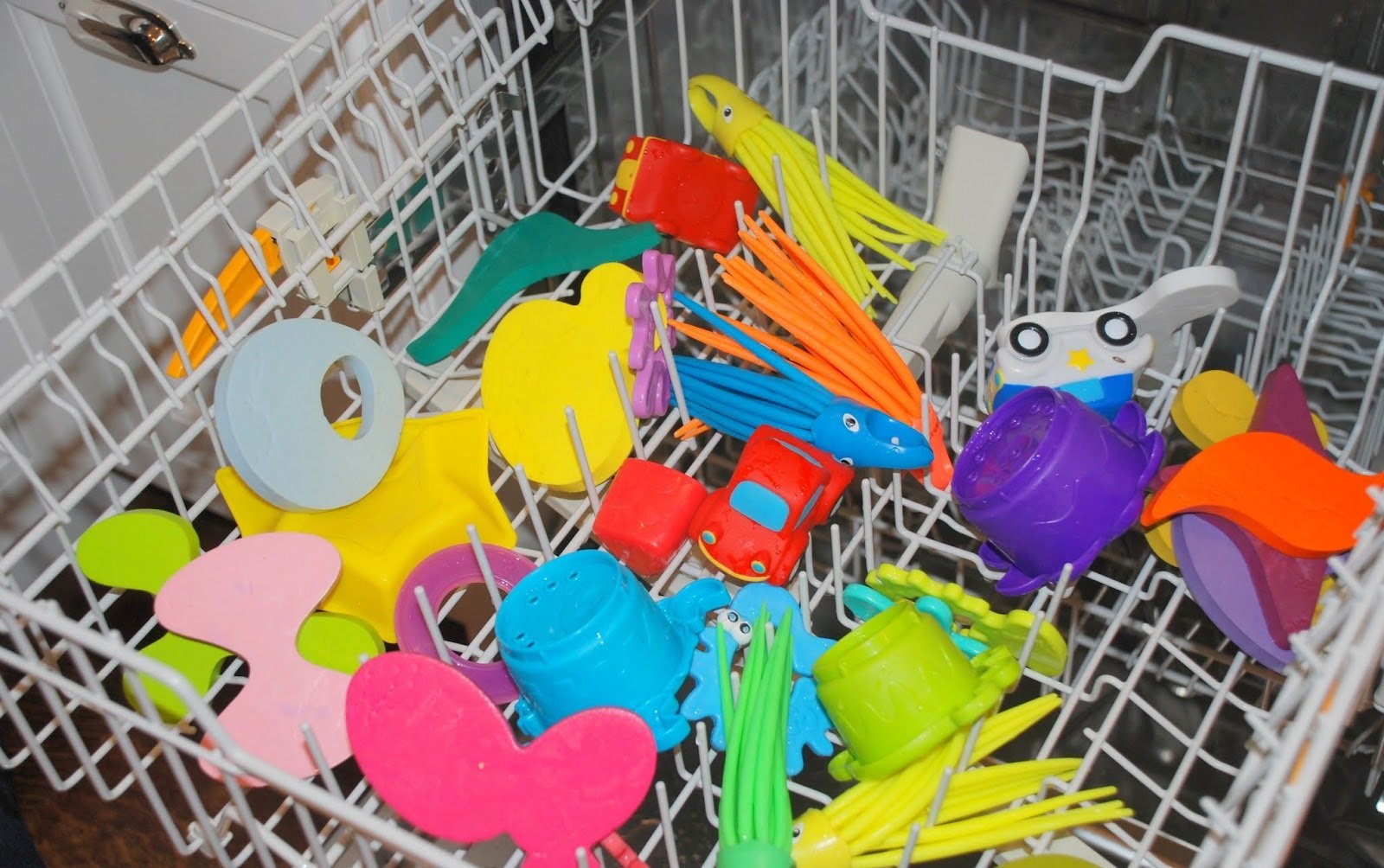 ---
EARNING TV PRIVILEGES
Nowadays it seems silly to call watching TV a privilege. However, it's important to teach kids that television cannot be the most important part of their life. They also need to learn about responsibilities, and this game is a great way to ensure that chores, as well as homework, get done.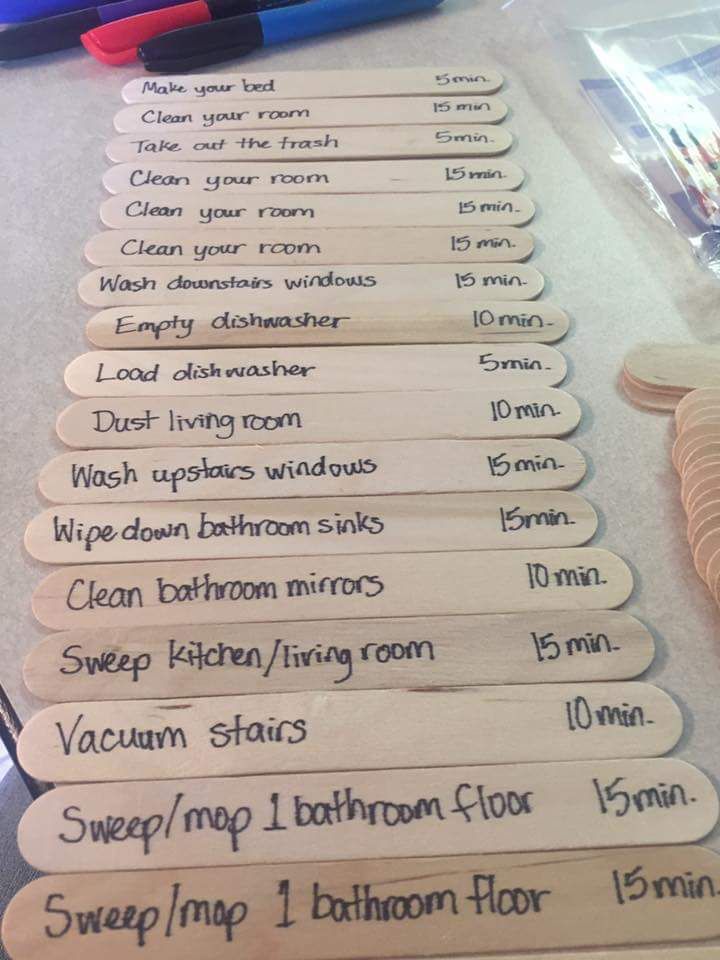 ---
IS THAT REVERSE PSYCHOLOGY?
Well, it might not work with every child. But what this parent did is pretty funny. Of course, some parents use this method because they know that their child is particularly rebellious and will go against their will whenever they have the chance. You can always try it and see if it works, but it shouldn't become a habit in your household.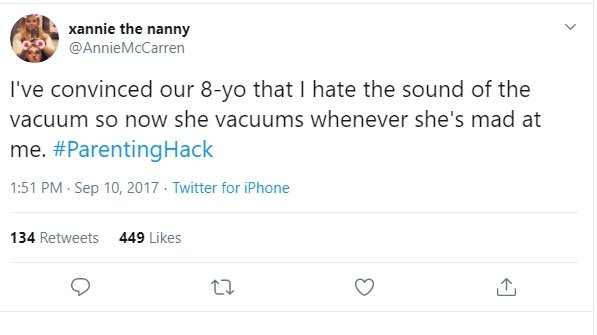 ---
TEACH THEM HOW TO MULTIPLY
Here is a great example of awesome parenting. Some parents and schools are making multiplication tables for kids using the stairs. It's a great way to get children excited about math, which is something they will need for the rest of their lives. We all would've learned a lot faster using those stairs.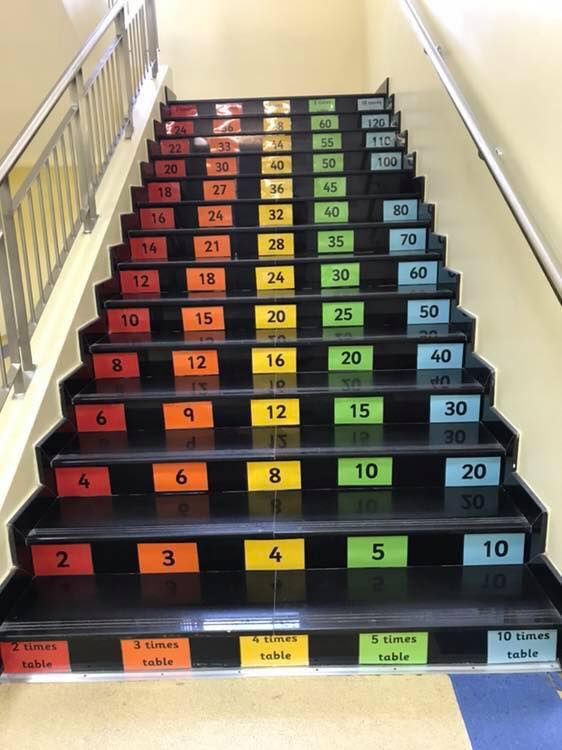 ---
MAKING THEIR OWN SINK
As we mentioned earlier, letting your kids join you when you are cleaning is a great way of teaching them responsibility. They have to learn from a young age, as they could take it as a game. This parent gave the little girl a plastic box to use as a makeshift sink. That way, she had her own station and helped out a little.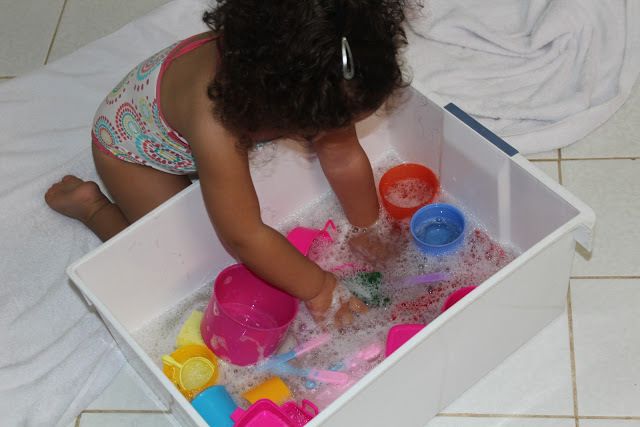 ---
IN CASE YOU DON'T HAVE A BATHTUB
Some apartments and houses don't have bathtubs, but there's no need to worry. You don't have to clean your kids in the sink all the time. The solution is to buy a plastic pool that fits inside your shower. It'll mean more room for the child to enjoy bathtime with his toys, and it's a lot less messy than using the sink.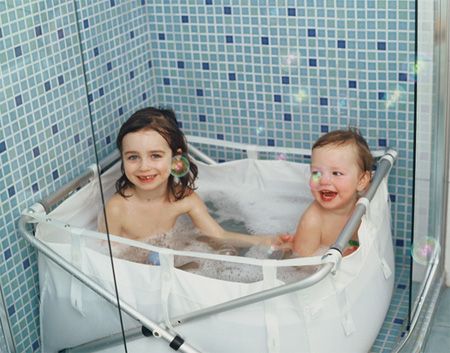 ---
NO DANGER AT BBQs
We have to watch out so that our kids don't burn themselves when we are cooking, and BBQs can be even more dangerous if you have a tiny, easily-reachable grill. However, you can avoid accidents with the same childproof items you have in the house. This parent used a baby gate to make sure his child is staying away from the grill.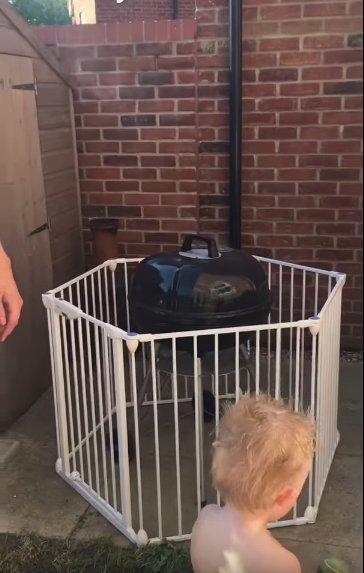 ---
SAFETY TIP FOR THE CAR SEAT
You should add a note to the car seat with important information such as the baby's name, date of birth, contact numbers, medical conditions, medications your child takes, and perhaps the contact of your regular pediatrician. If there's an accident, this information can be very helpful to first responders.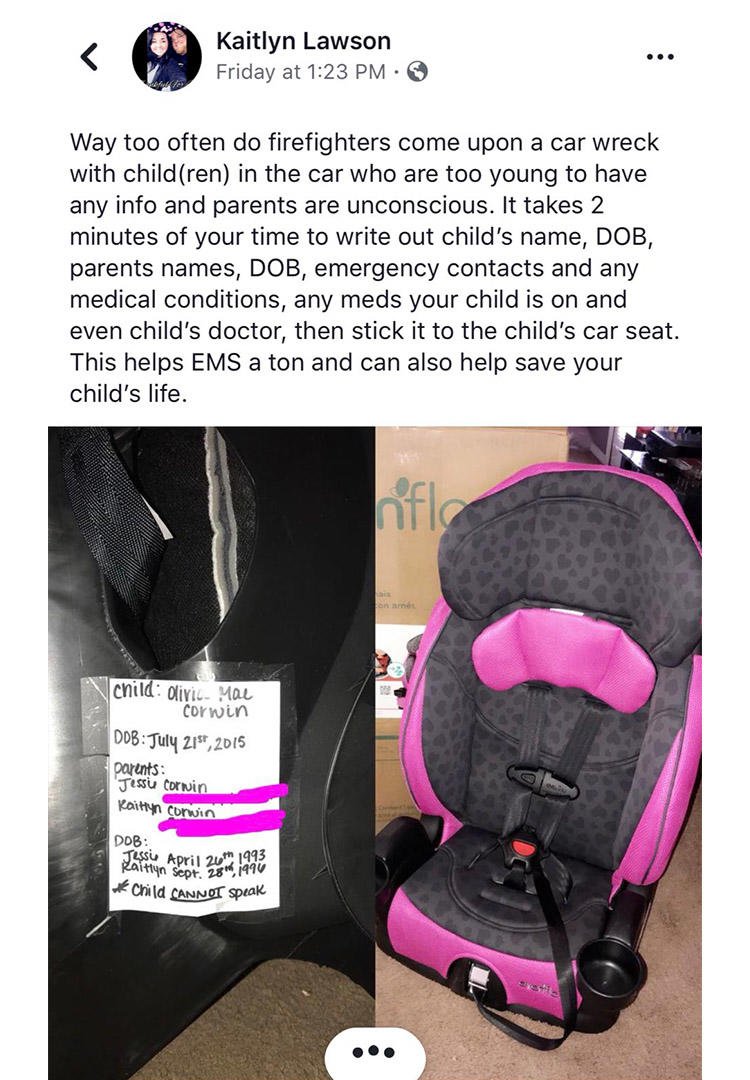 ---
TRAVELING IN STYLE
This mother has proved that there is no need to fret when it comes to road trips. Every parent knows that you need snacks for the road, and this mother prepared everything for her kids separately in these helpful containers. This way, the kids won't fight over their snacks, and it' a lot healthier than store-bought ones.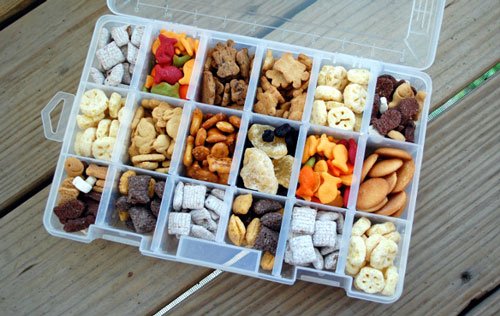 ---
LET THEM DRAW ON THE FLOOR
Here is another way of letting your kids be creative without ruining your floors. You can add a clear plastic sheet to the linoleum, and they won't know the difference. Also, they will stay where you can watch while you finish up in the kitchen. Being a parent is hard, but it can be so rewarding if you do it right!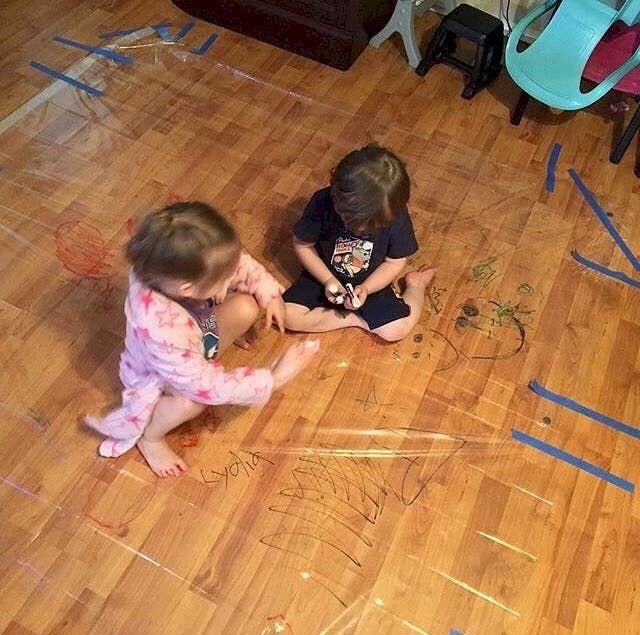 ---
A TAPE OVER THE SPEAKERS
Sometimes, our child's favorite toy is also the most annoying one in the whole world because it has a loud noise or music that we cannot tolerate. However, you can just add a little tape over the speakers to lower the volume, and your kid can still play around with it. It's a not complete solution, but it's worth a try.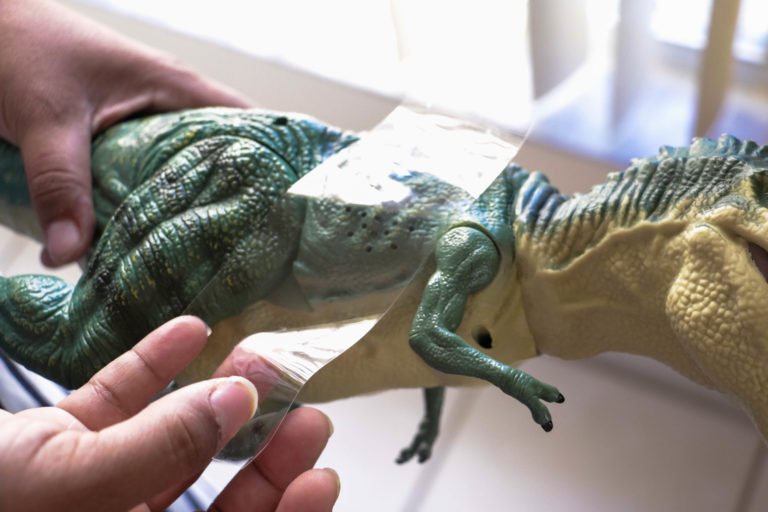 ---
THE CUCUMBER BARRIER
We have already seen that putting a cupcake liner can prevent a big mess when your child is eating a lollipop, but there's another way. If you have a cucumber lying around, you can cut up a slice and add it to the bottom. Additionally, there's no danger if your kid keeps eating it. It will be like eating his veggies and getting a treat too.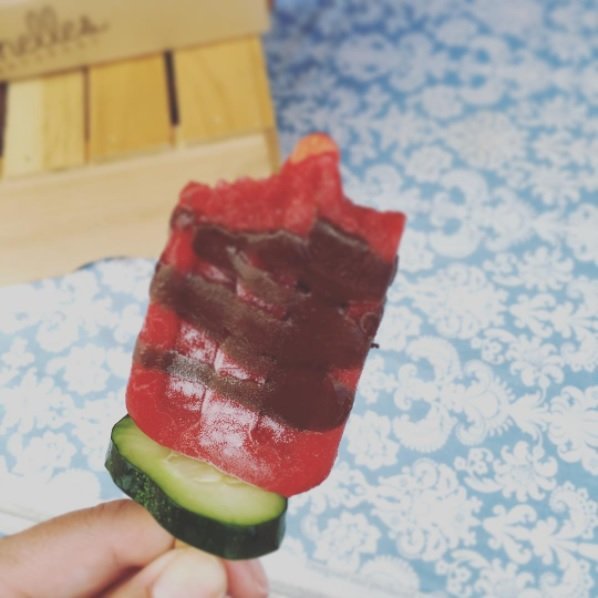 ---
NO MORE LOST SHOES
If you have the kind of household where no one is allowed inside until they take their shoes off, this is a great idea too. Installing a shoe rack is a great way to organize that won't take up too much space as a shelf does. You can install it in the entrance, but also in each of their rooms so that they will always have their favorite shoes ready.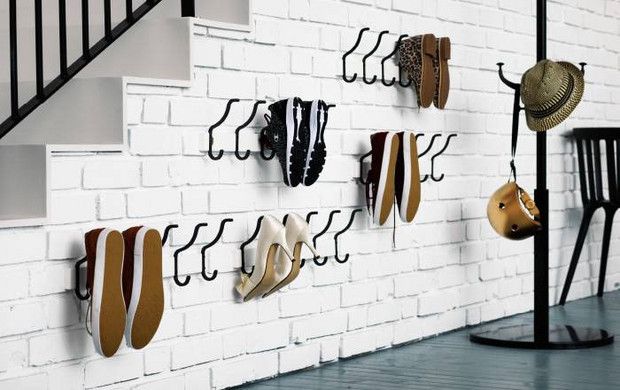 ---
MONSTER SPRAY
Ever get bothered at night by the sight of your child standing in the doorway? Just a silhouette whispering, "Mom? Dad? I can't sleep. The Boogeyman is in my room again..." Well, fear no more, little one (and parents alike). For you can get those ghosts and ghouls (and imaginations) hightailing out of your kid's room with this simple trick! Simply pour water into a bottle-spray and voilà! As easy as that. You might want to consider putting in lavender or tea tree oil or some pleasant scent just to give this magical spray a little essence!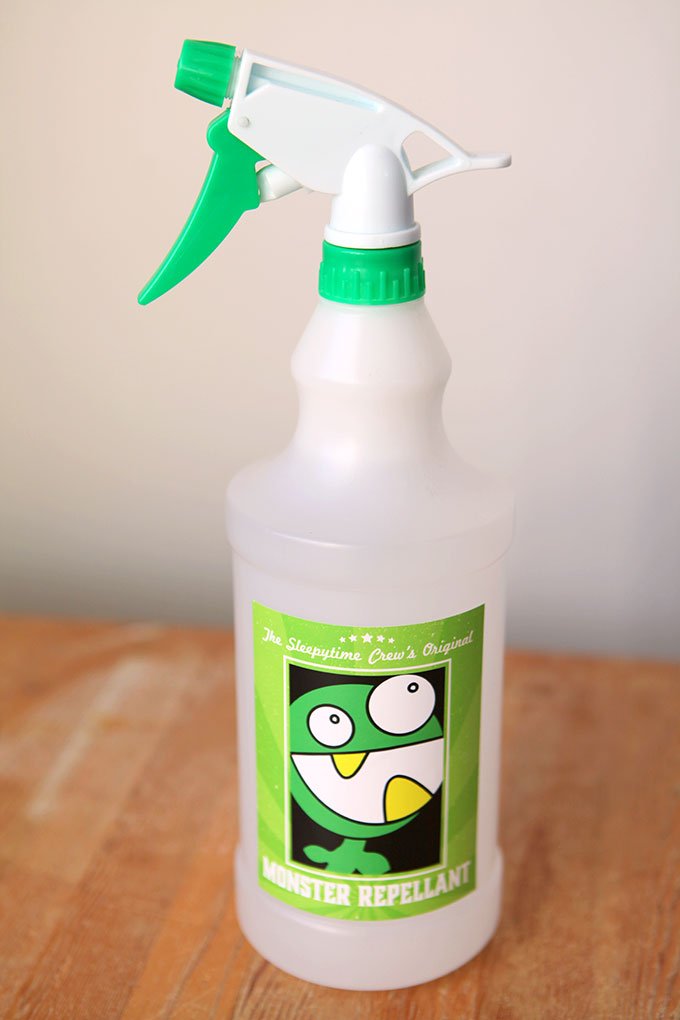 NO SOCKS LEFT BEHIND
Unfortunately, the problem of losing socks starts early in life, and you will misplace plenty by the time you have your own children. Therefore, this is a hack for children and adults. You just have to place all of them in a laundry bag to prevent them from disappearing in the laundry ever again.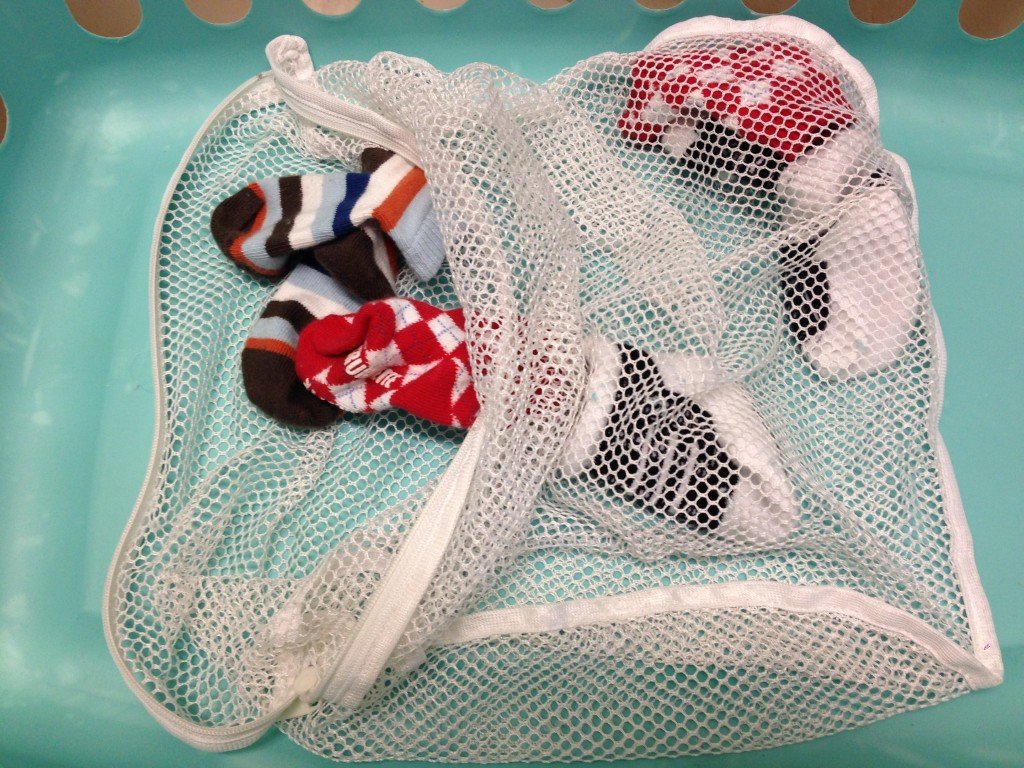 ---
PREVENT JUICE SPILLING
Luckily, juice boxes come with a handy design where you can raise the flaps on the side, and it will provide your kid with a better grip. However, not a lot of people know that. We just assumed that that's the way the boxes were made. Luckily, now you know better and there will be fewer spills at the dinner table.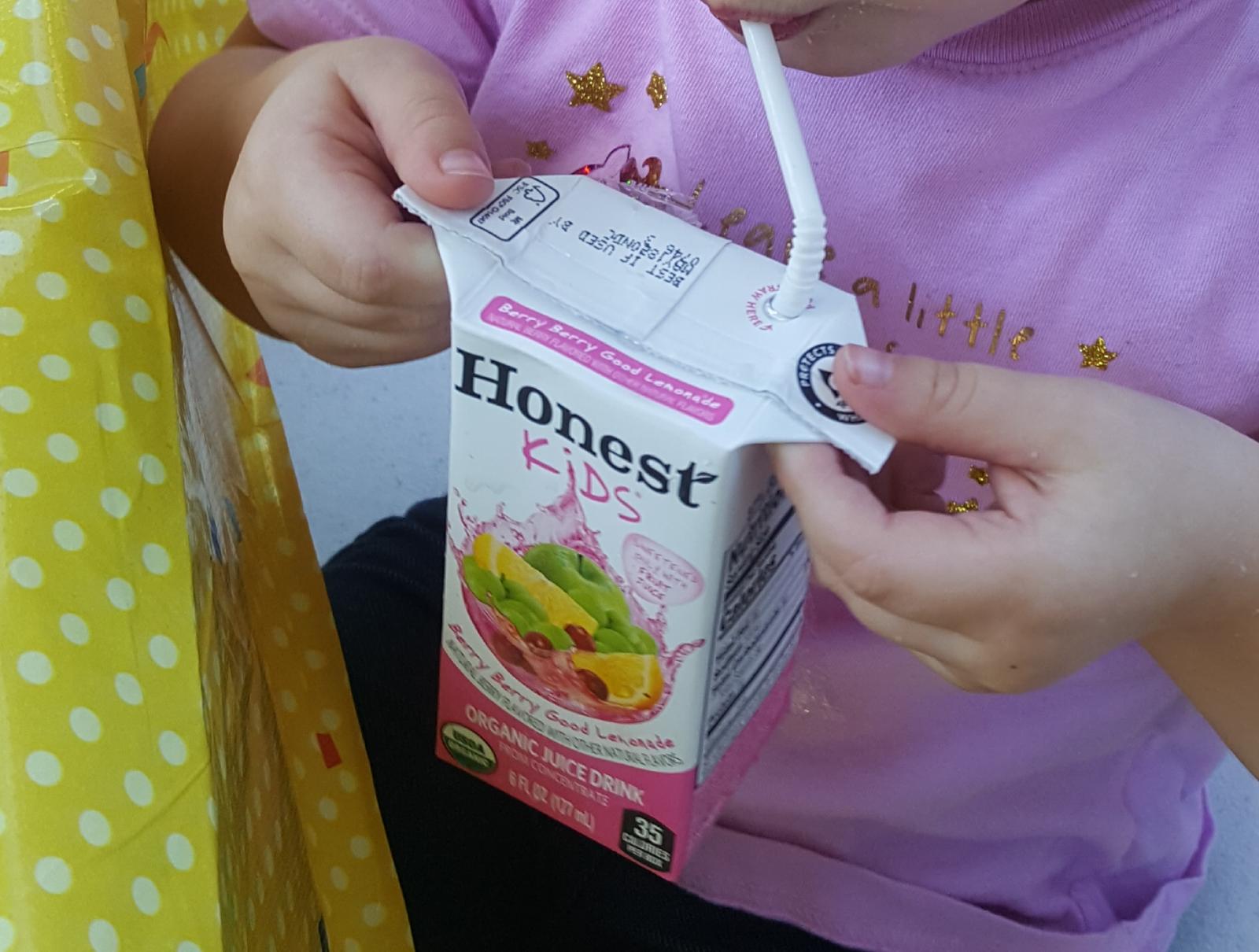 ---
THE EASY ICE PACK
While an ice pack is a fantastic item to have for lunchboxes, the fact is that children will probably lose it. Therefore, you should invest in several cheap sponges at the supermarket instead, then just freeze them in a ziplock bag. It's the best inexpensive ice pack that you won't mind losing at all. Remember to buy it in bulk!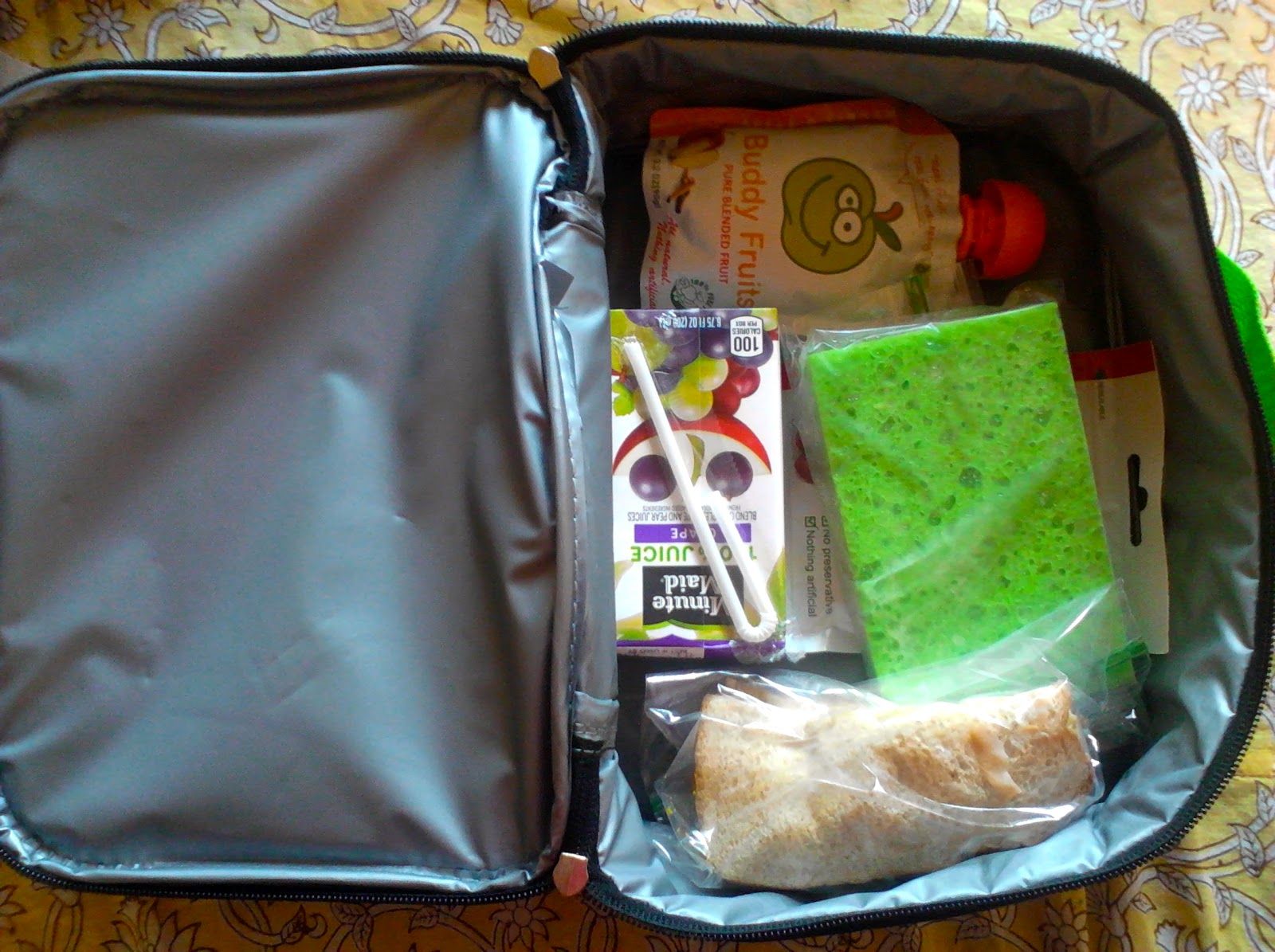 ---
COLORED TIME MANAGEMENT CLOCKS
Have you ever had a hard time justifying the proper bedtime, playtime, dinnertime, etc. to your child? According to Albert Einstein, "time is an illusion". And it surely can creep up on you fast! By devising this type of color-coordinated clock, you can efficiently manage your children's after school hours, allowing them to play, eat and study! This will surely teach them responsible time management!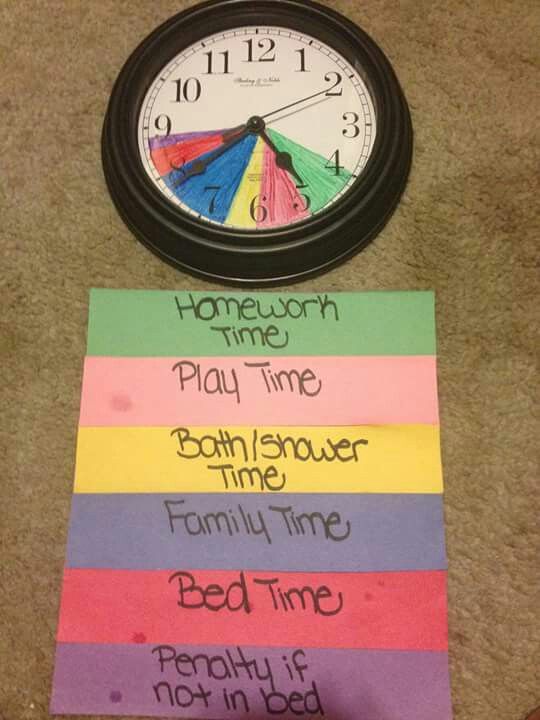 ---
THE SHOWER ROD FOR BATH TOYS
Most people keep the bath toys in a basket on the side of the bathtub, which can be pretty messy. Therefore, if you want something different, this might give you some ideas. You just need a shower rod and a few baskets attached to the wall so that all the children's toys will be reachable and organized.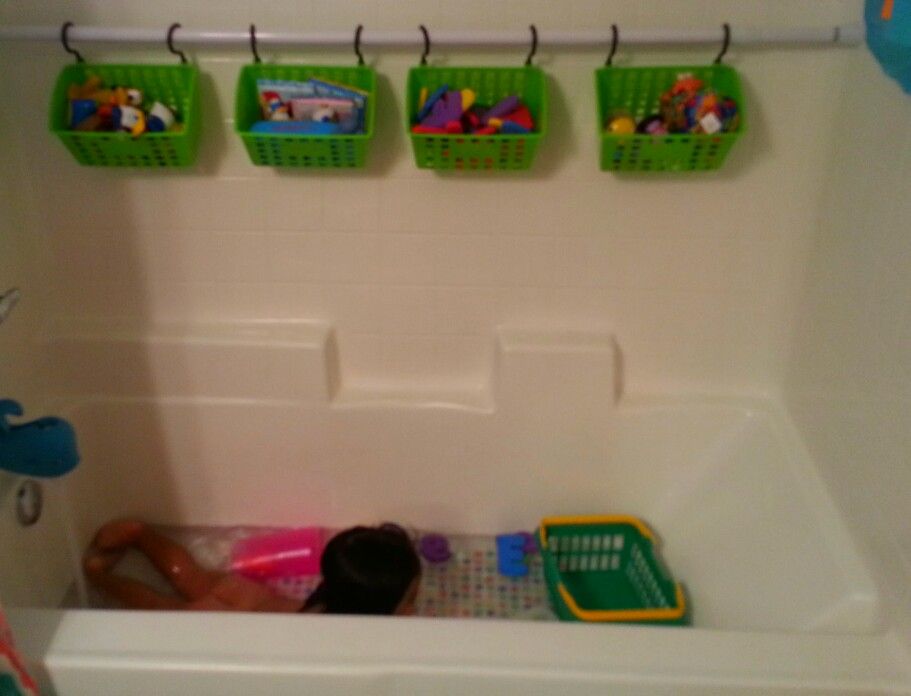 ---
ANOTHER FORM OF HEALTHY SNACKS
We have already seen a couple of options regarding healthy treats for your kids, and here's another one. Being a parent involves a lot of prepping to avoid headaches in the long run. Therefore, you can make your child's daily snacks and store them in an ice cube tray. Those things are very cheap, and it looks neat.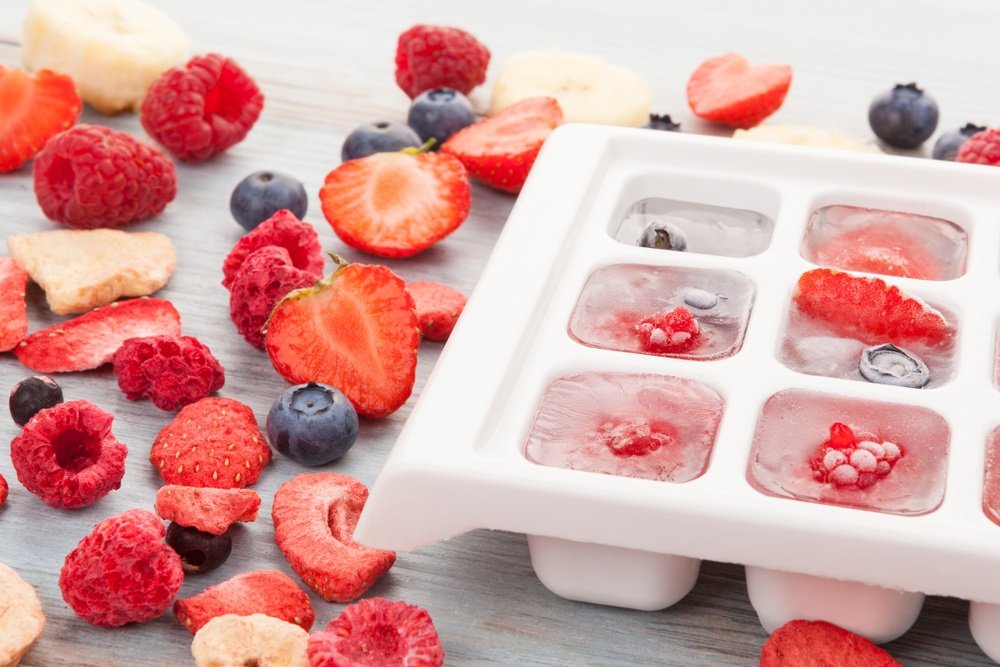 ---
"DRIP N' CATCH"
Ah, yes! The classic "Drip n' Catch" method! This one is an oldie but truly a game-changer. This hack is as simple as putting the end of a popsicle stick through the middle of a cupcake liner. This easy parenting hack will allow your child to enjoy their popsicle without making a mess. This is a win for you too, as cleaning up is out of the question! Sit back, relax, and enjoy the sunshine.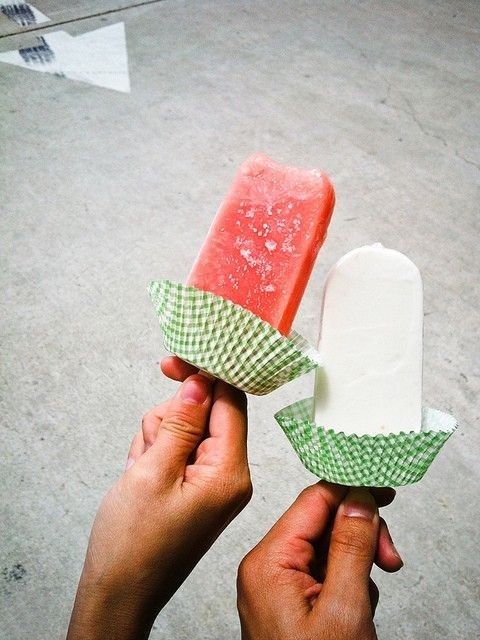 ---
ANOTHER OPTION FOR CRAFTS
We have already seen that a lint roller is a great idea for picking up glitter and other crafts, but not everyone has one at home. On the other hand, you might not want to ruin the lint roller because you use it on clothes as well. Therefore, a roll of tape is a wonderful alternative. It will pick up everything in your path.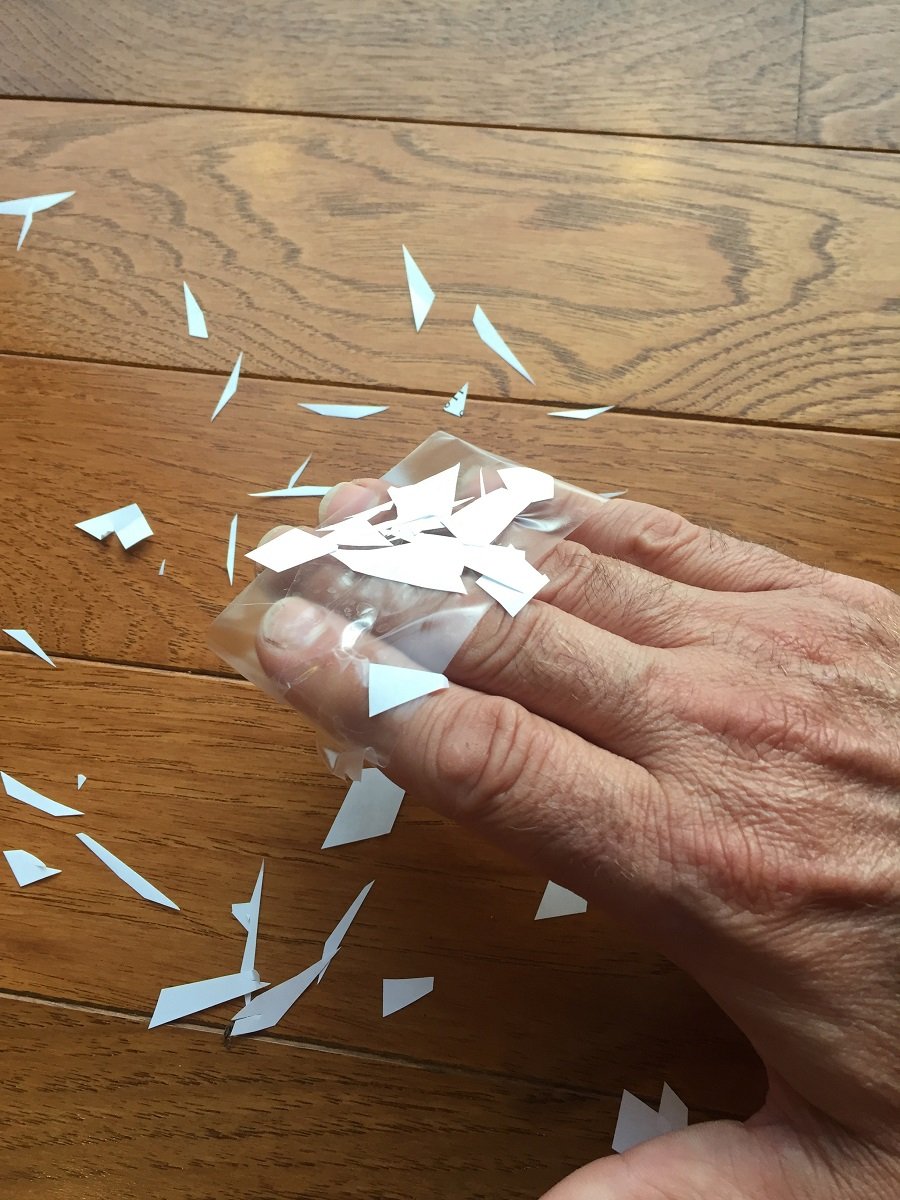 ---
A TRICK FOR PICKY EATERS
Unfortunately, there is nothing worse than having a picky eater at home. Their go-to meal will always be unhealthy, and you can't always allow it. Therefore, you can try and make foods look fun - such as drawing faces on the sides of eggs to entertain the children while you cook.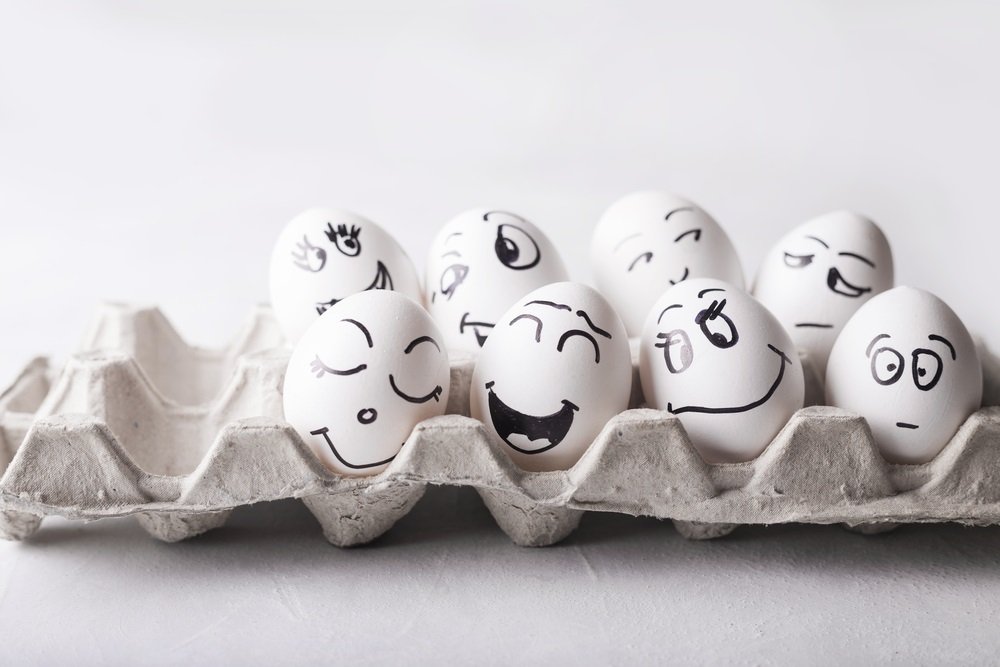 ---
THE RIGHT WAY TO CUT WATERMELON
Normally we cut watermelons into triangles to prevent a big mess, but it's a watery fruit - there's always going to be a huge cleanup afterward. However, you should definitely try and cut them in sticks because it will make it a little easier for your child to eat. If it's easier, it also means it'd be less messy.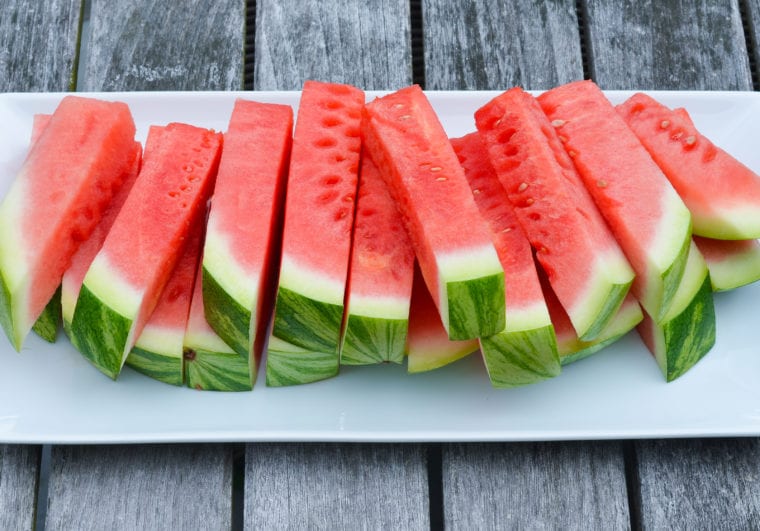 ---
PARKING GARAGE
This parenting hack is another trick that will surely develop responsibility in your toddler! With a number of toilet paper rolls and a small wooden crate from your local dollar store, you can easily craft a miniature parking garage for your child's Hot Wheels! This is a great method to implement if you want to teach your child about putting away toys neatly before bedtime. On the plus side, it's easy to clean up so you're not the one stepping on toy cars in the middle of the night while you go downstairs for a glass of water...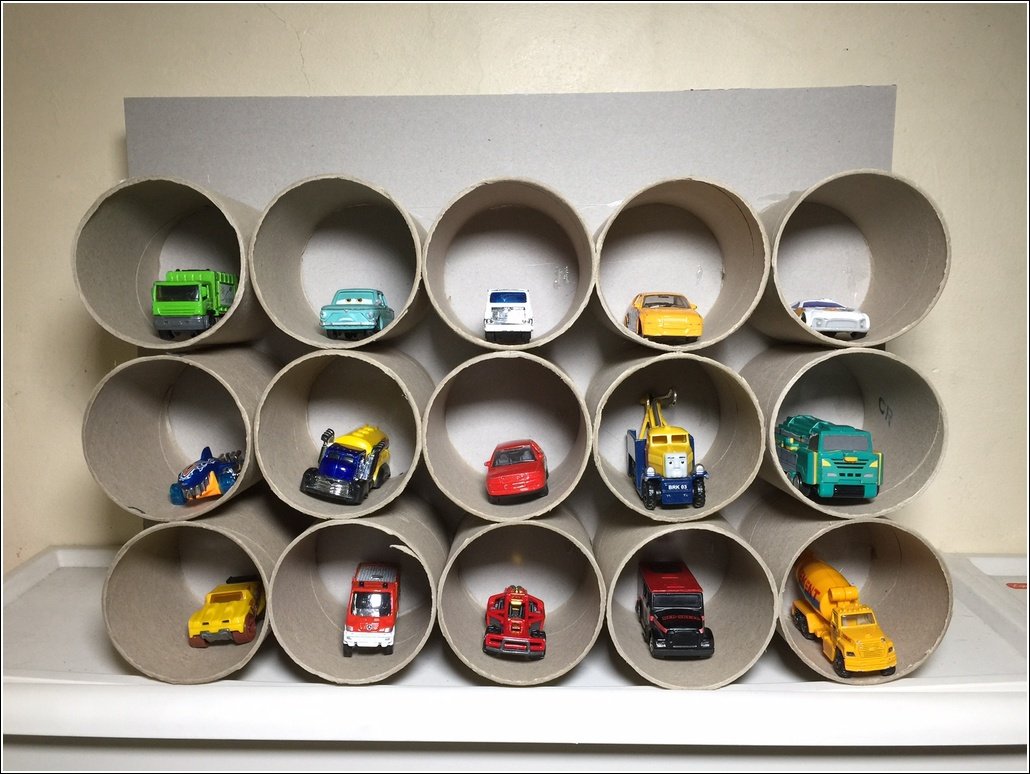 ---
WINDOW GEL CLINGS
Gel clings for the window! Yes! These are so much fun to decorate the house with if you have young kids. But with this parenting hack here, you no longer have to worry about your baby crying on the plane to Florida again. Simply place gel clings onto the window on an airplane and let your baby entertain the thought of flying reindeers with silly shapes! And yes, they're very easy to clean - just peel them off.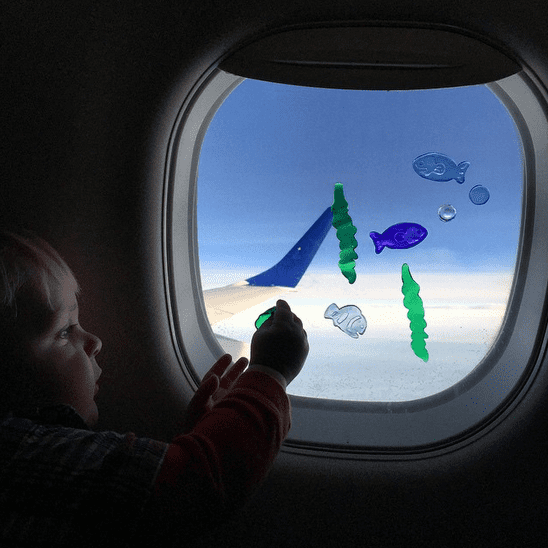 ---
D.I.Y. RACE TRACK
Maybe your little Dale Earnhardt Jr. is trying to race around the house again. Oh, but last night while getting water in the dark, you tripped on that mini-stick net and fell on your kid's racetrack setup, breaking every building block of dreams. Lucky for you, this parenting hack can surely solve this problem for the time being! Use your imagination to construct a racetrack around the living room traced out of painter's tape - all the twists and turns and loopty-loops. You saved the day and now your little racecar driver can enjoy the Daytona 500 after school!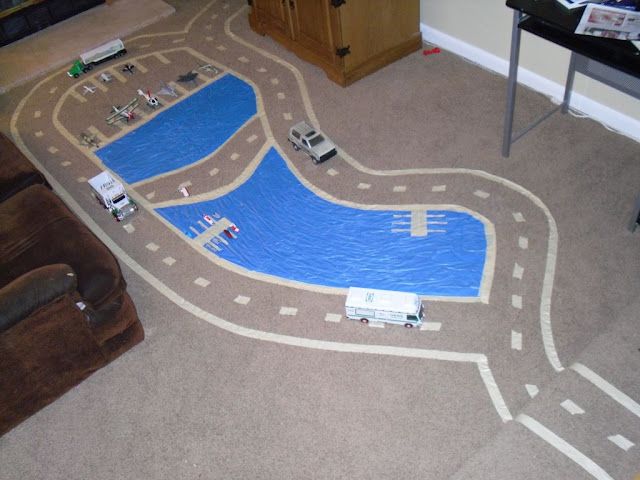 ---
ANY EMPTY CONTAINER IS A TRAVEL PACK
In this case, we can see that this parent used an empty wipes container for storage. It's a perfect way to pack snacks and everything you need on-the-go. Basically, a lot of the things you purchase can be reused in different ways. Some might even save you some money, which is always good when it comes to raising children.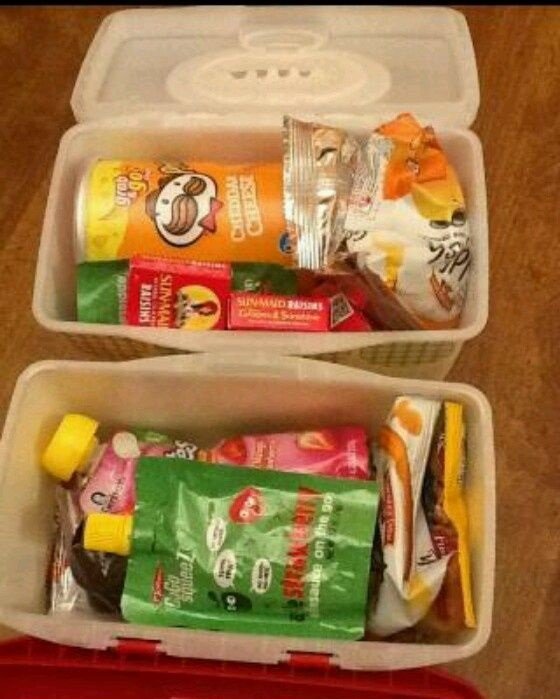 ---
A GREAT DIAPER CADDY
Although most people buy diaper bags as soon as they have a baby, those things can get dirty after a while. However, there's no need to worry because a wine carrier is perfect for a makeshift caddy. You have everything you need to keep the baby clean, and you can also add a bottle because all moms need a treat too.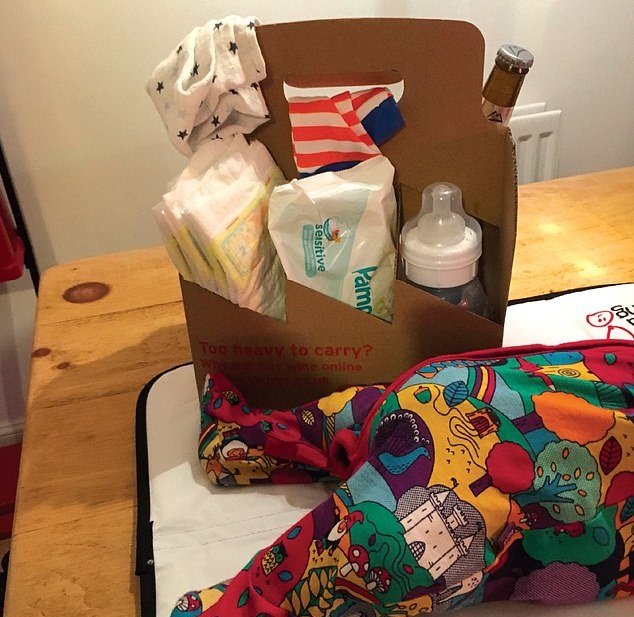 ---
CHILDPROOF CABINET
This parenting hack is brilliant. Perhaps this is one of the most famous child-proofing methods used by parents all over the world. This little invention is perfectly designed for keeping your youngling out of the cabinets you don't want them fiddling with. Just tie the hairband around one knob of the cabinet, twist, and wrap it around the other knob. Good luck to your children! They will NEVER get around that!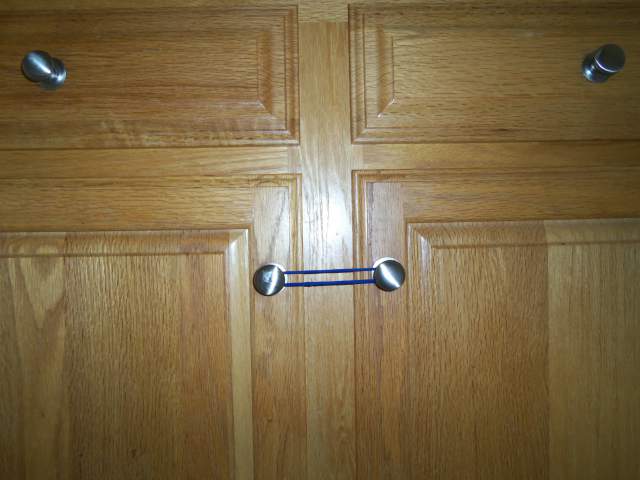 ---
THE PERFECT IGLOO
You're probably questioning why you NEVER thought of this, after so many years of living. Yes, it's simply genius! Just grab yourself a rectangular plastic container and fill it up with packing snow. Once you flip it upside down after it molds, you can begin stacking them up one by one to create the BEST igloo on the block for you and your child. It will take some architectural planning, but it's very achievable. Get your child to invite some friends! Yeah, it's cozy. Stay for the night!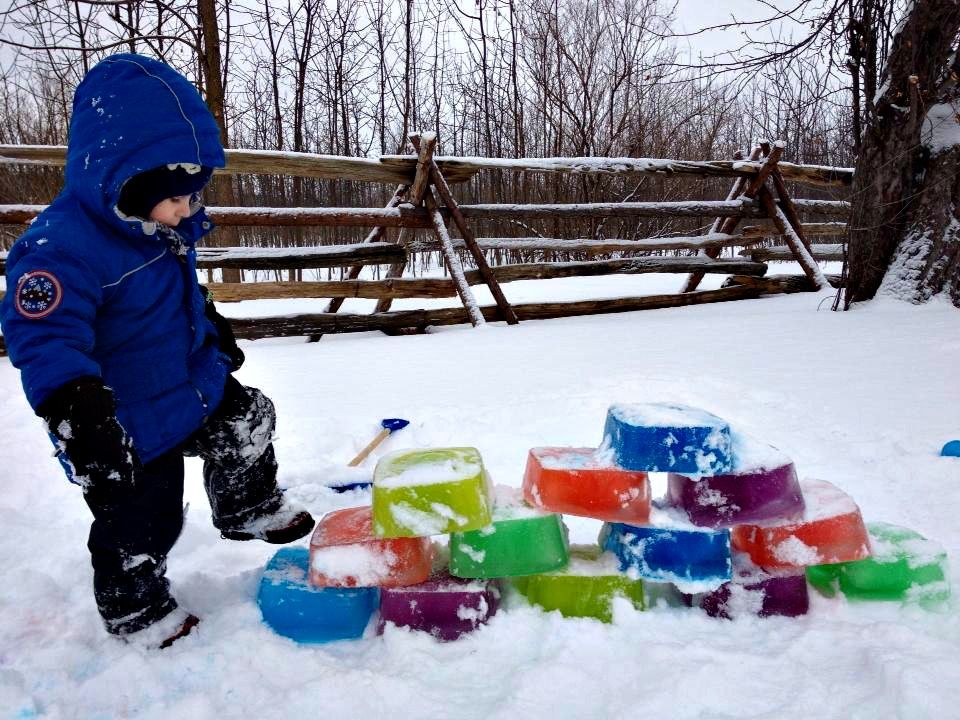 ---
THE NEW BOWLS
One of the most important parts of being a parent is to avoid having messy situations. Having to clean up after your kid all the time can get tiring pretty soon. That's why a lot of people buy plastic or disposable plates for their children. This is a similar notion, but instead of wasting a whole plate, you can just use coffee filters or cupcake liners.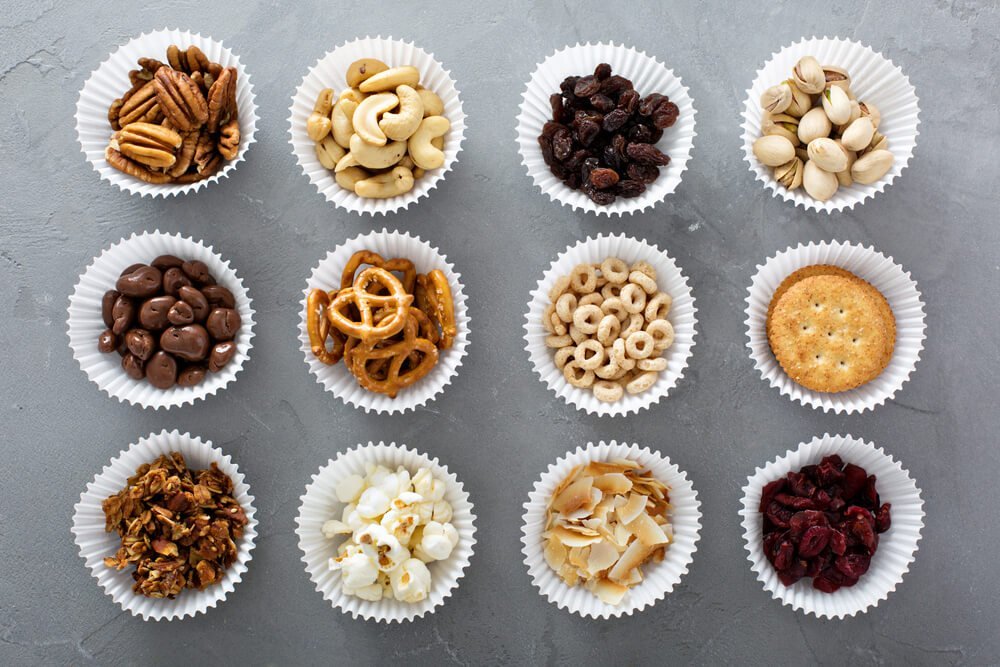 ---
GLUE PENNIES TO THE BOTTOM OF YOUR CHILD'S SHOES
This has been a new exciting fad cruising its way through the web lately. But you might ask yourself, "Why exactly would I glue pennies to the bottom of my child's shoes? Wouldn't that be annoying?!" Yes, it might require some patience for this trick to work, however, you will enjoy the sheer joy this hack proposes! If you glue four or five pennies on the heel and toe of your child's shoes, then BAM - you just created very inexpensive tap dancing shoes for them to enjoy! Watch them get their Fred Astaire on!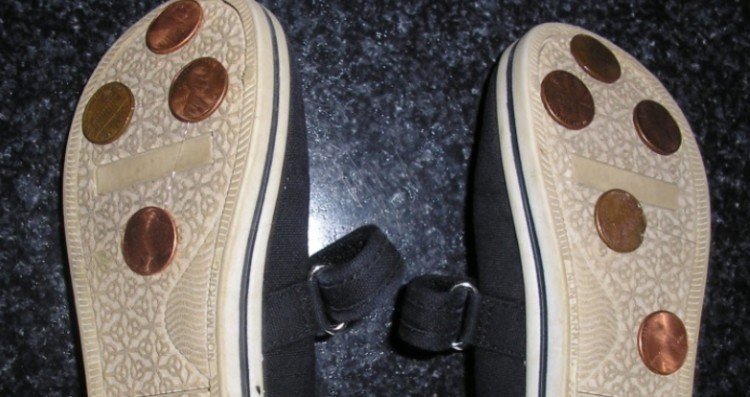 ---
THE LOLLIPOP MEDICINE
Of course, parents have tried to hide medicine with treats since the beginning of time. This is another useful way of getting your child to take his dosage. If they don't like the liquid, you can dip it in a lollipop and have them lick it. Slowly, they will have taken everything, and it won't be that stressful for either of you.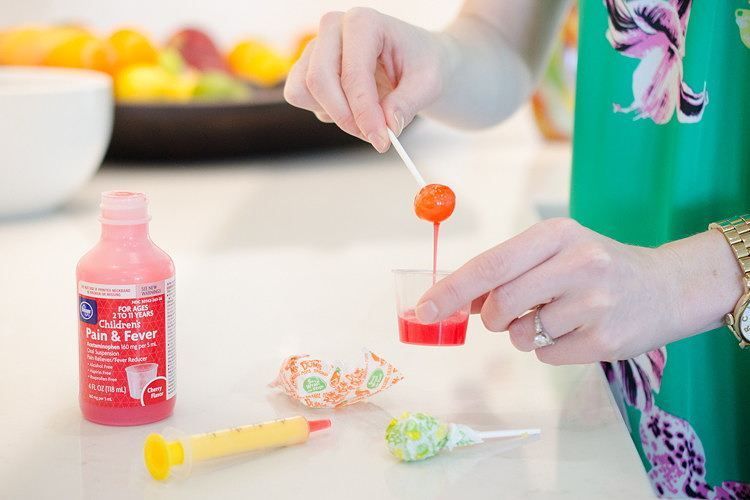 ---
SUPER TRAMP POOL NOODLE 3000
Again, an oldie but a goldie! Remember being a youngin' and getting your foot caught between the springs of your neighbor's trampoline? Well, fear not for your child! With today's modern science and advanced technology, expert parents have found a way to reduce this risk to nearly 0%. All you have to do is find one fine afternoon where you can cut up pool noodles into small pieces fit them to the trampoline. And before you know it, you got yourself some protective paddings for the trampoline!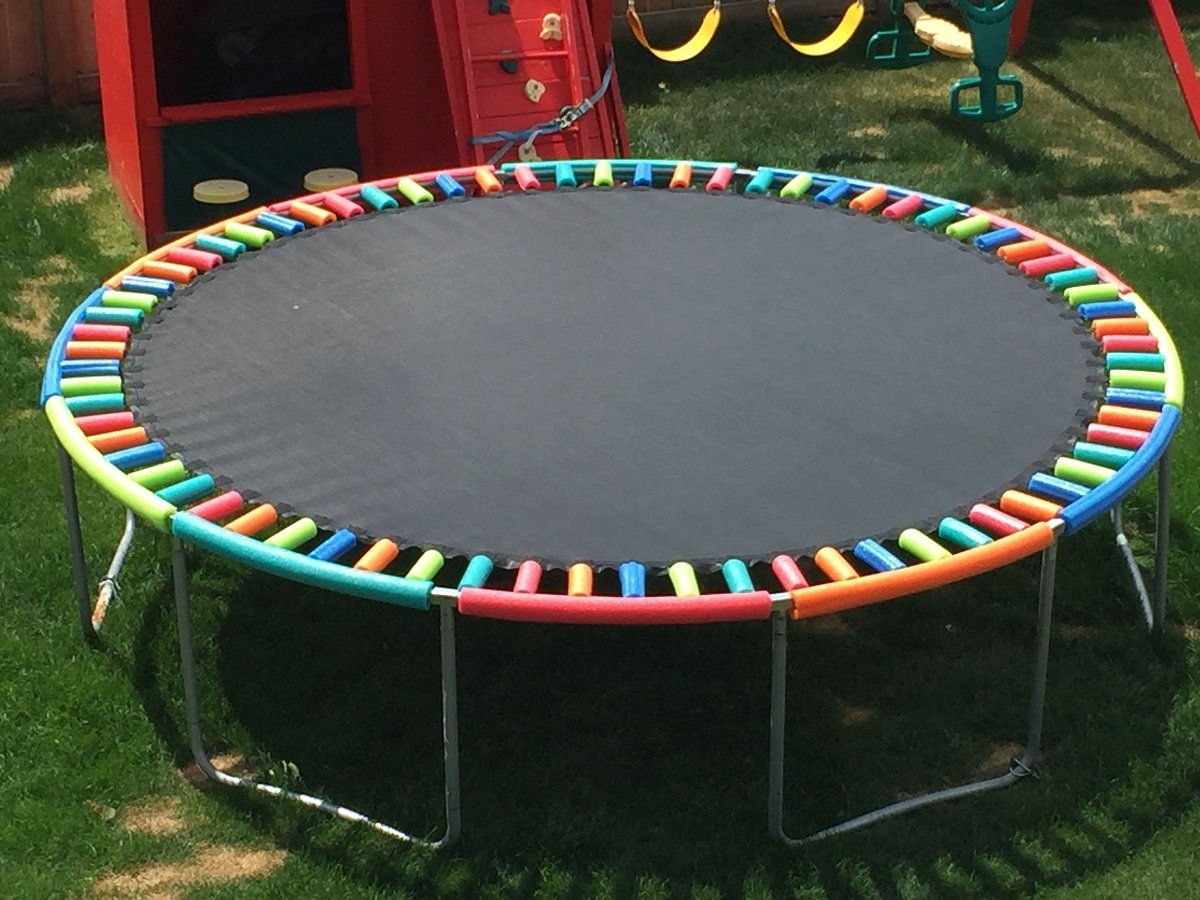 ---
ENCOURAGING CREATIVITY!
It's important to let our kids express themselves when they are young. Unfortunately, they often like painting on walls, the floor, and their desk. You can get or even make a children's desk like the one in the picture. It has a chalkboard right there; so the kids will be free to draw around their coloring books.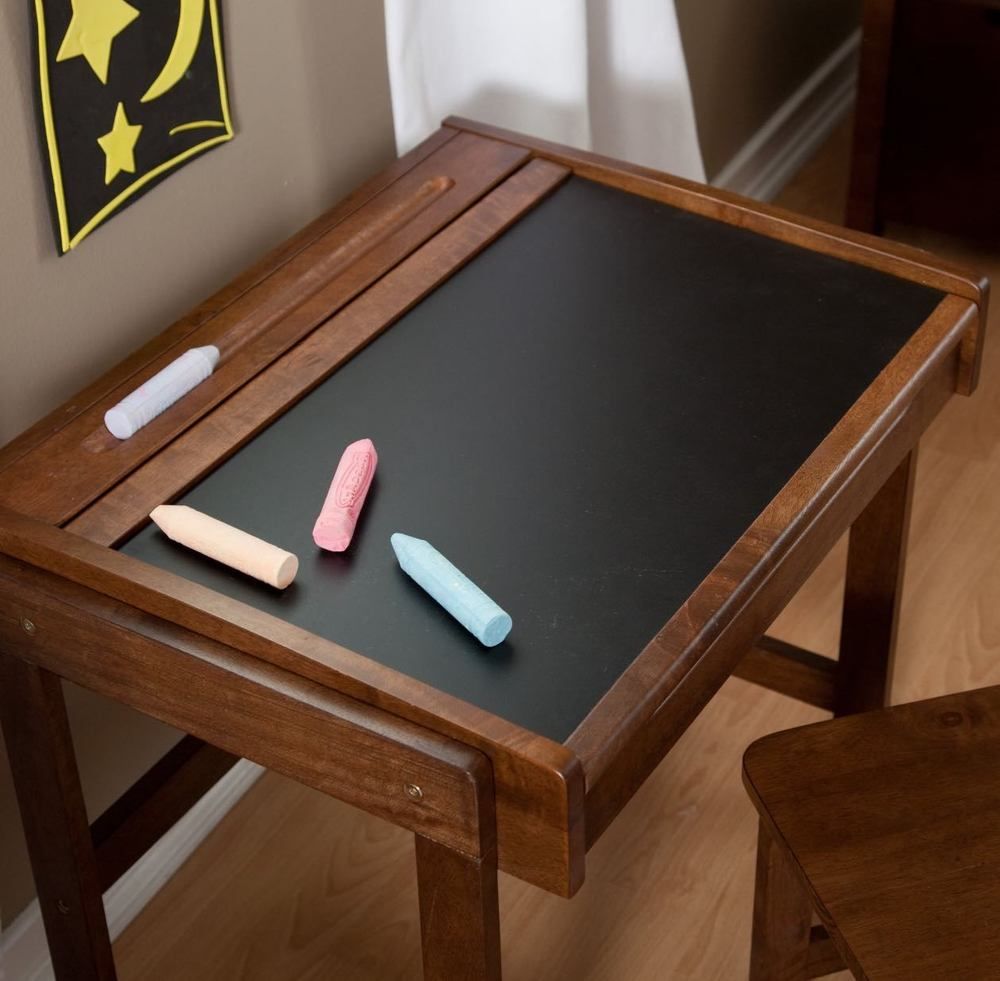 ---
THE KEYRING ON THE JACKET
A great way to teach your kids how to put jackets on is to add a key ring to the zipper. Remember that when they are little, their hands haven't developed that much dexterity. So this will definitely help. It's also great when your children start dressing themselves up, and become a little more independent in the process. They just need a little push.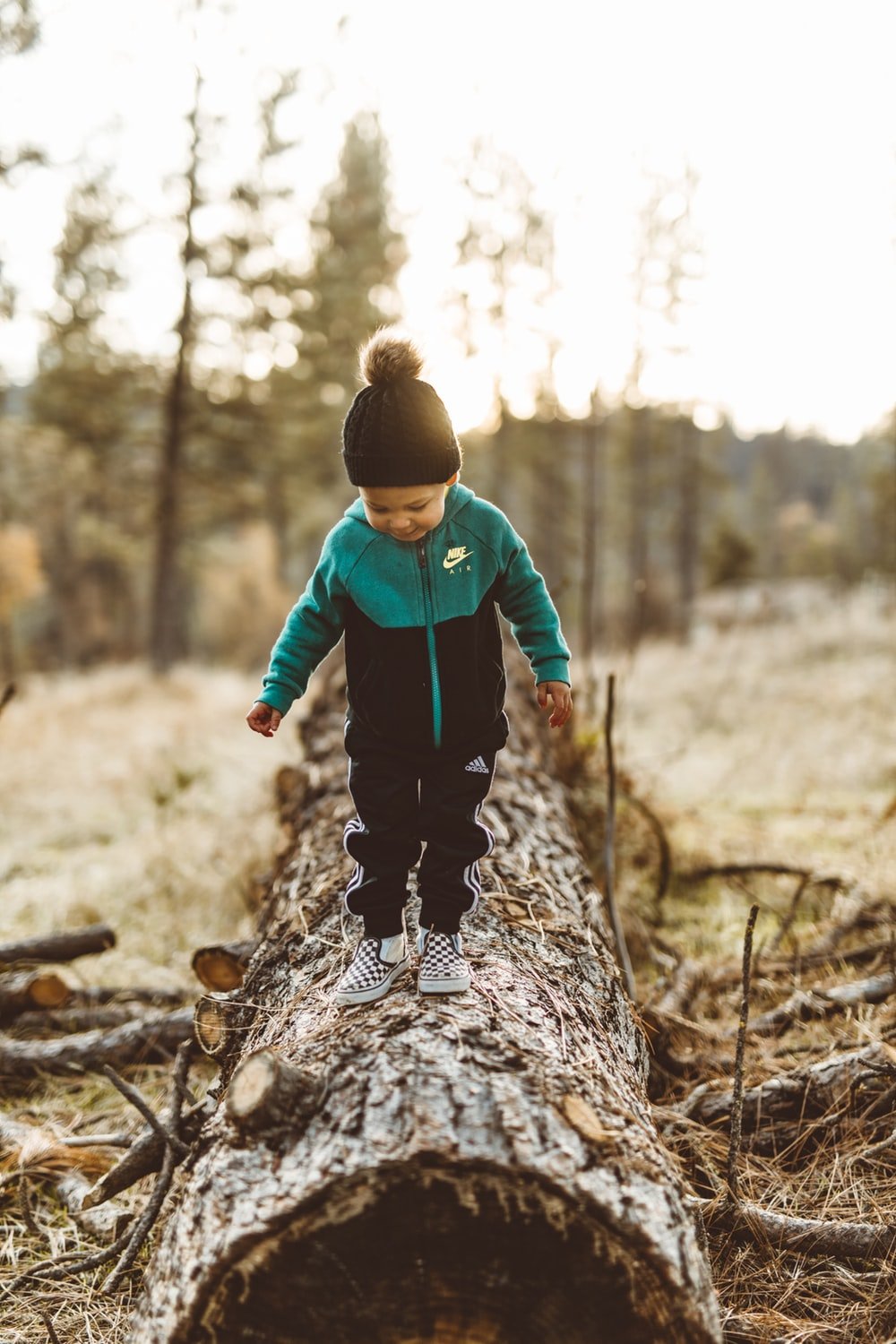 ---
NOT SCARED OF DOCTORS ANYMORE
No one likes going to the doctor, but kids especially get anxious as they are stuck in a new environment without entertainment. However, if the physician allows it, you can probably take those crayons out of the Altoid box and let your kid draw on the exam paper. Those things always get discard when a patient leaves, so it's perfect.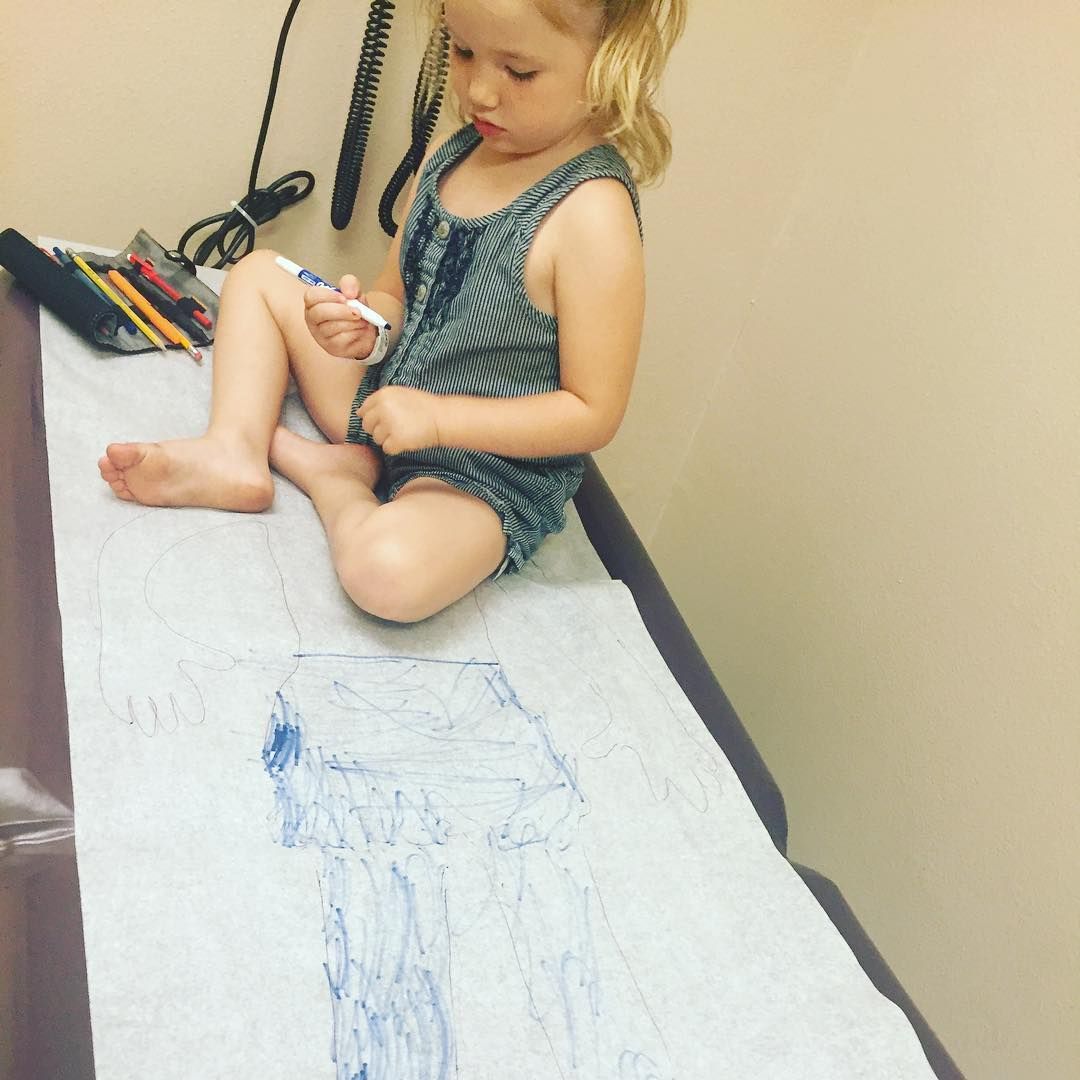 ---
NOT REALLY A PEPSI
We know that kids never want to drink their medicine, no matter how pharmaceutical companies try to make them tastier. However, we also know that kids love sodas and all kinds of snacks. Therefore, it's best if you try to hide whatever they have to take, like the photo here.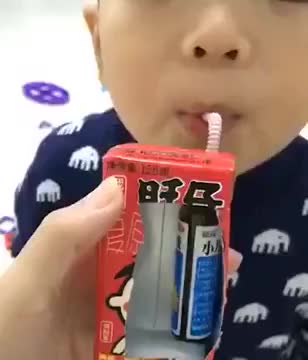 ---
KEEPING TRACK OF MEDICINE
When it comes to pills, you can always buy a caddy. However, it's not the same when it's in liquid form. However, you can keep track of it in many ways. Some people make a chart for the fridge or the medicine cabinet. Meanwhile, you might consider doing this instead too. It's right there on the bottle for you to check easily.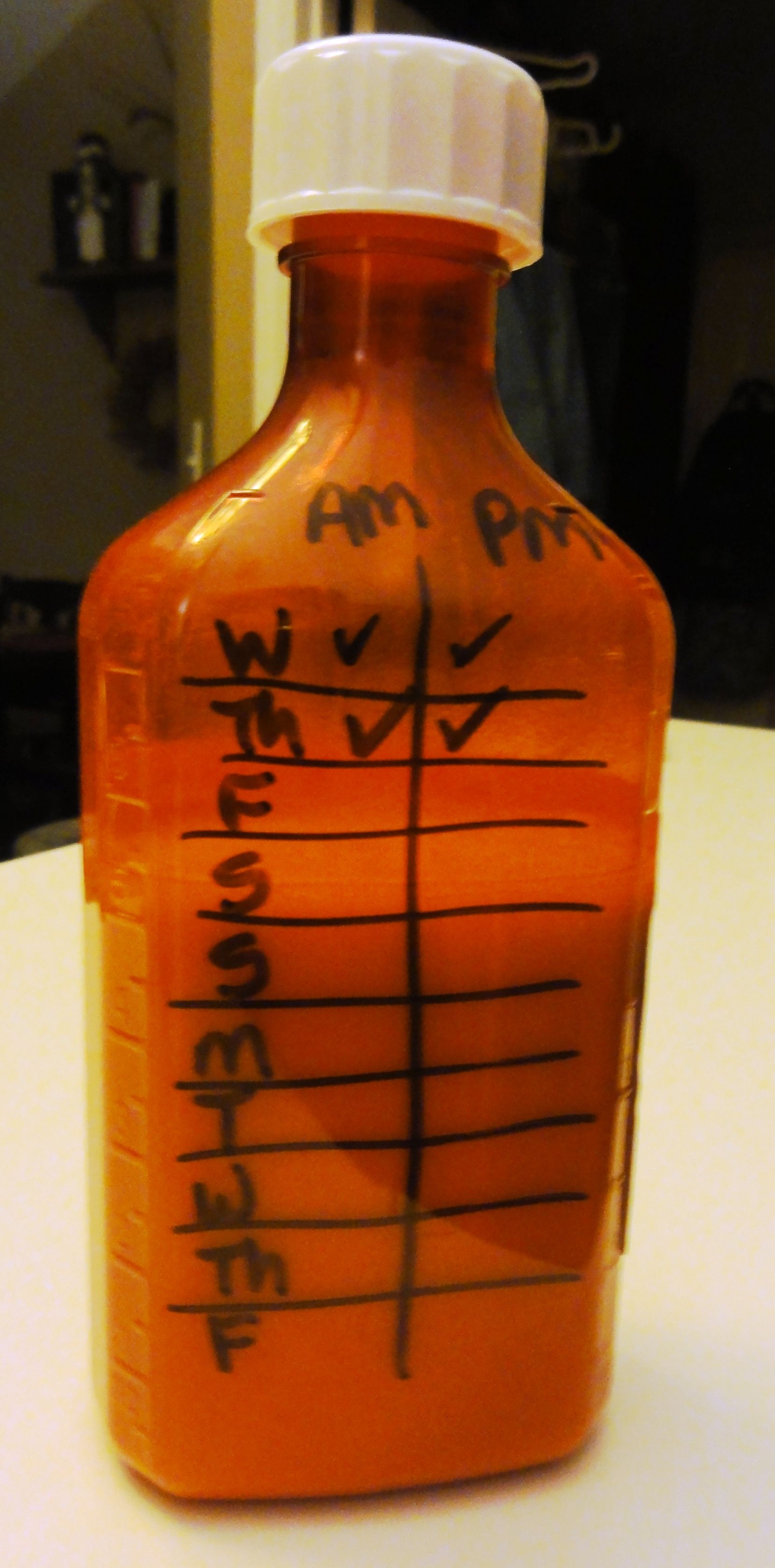 ---
THE BEST FOR MOVIE NIGHTS
Every parent is probably a fan of the Dollar Store, and you might have bought these shower caddies already. These are actually great to distribute treats on movie night. If you're planning a sleepover or something similar for your kids, you just need to use this hack to be the coolest parent on the block. We bet other folks will even copy you!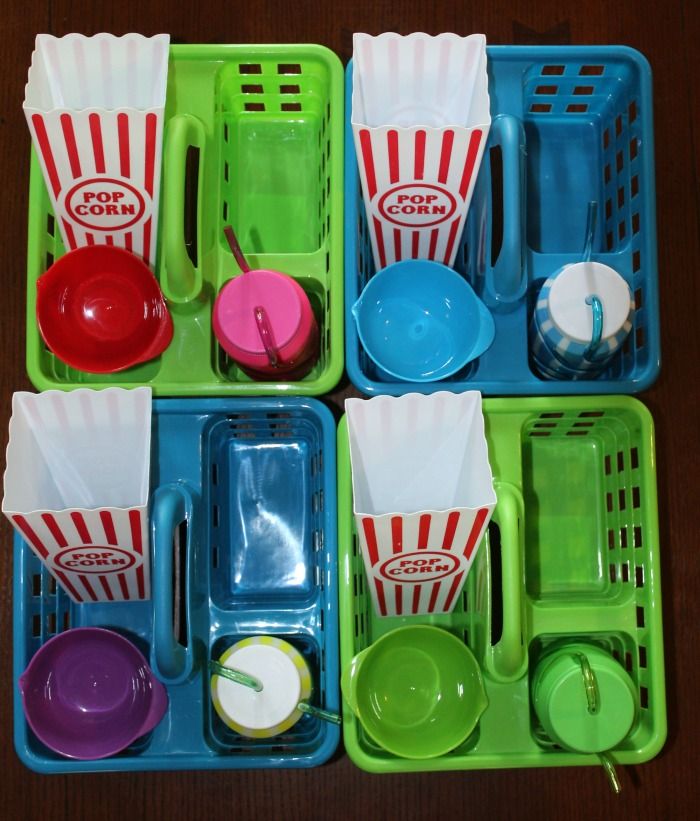 ---
EASY BURRITO
We all love Mexican food, but they can be messy sometimes, but that's part of the deliciousness of eating with your hand. Of course, parents will try their best to avoid dirtiness, and this is a great option. Just serve your kid's burrito in a mason jar, and it will keep it from falling apart.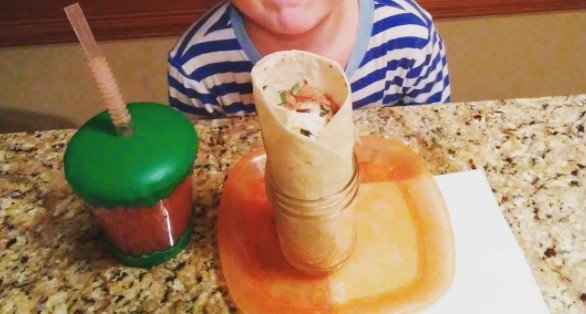 ---
MOUNTING BOARD GAMES
Unfortunately, board games come in cardboard boxes that may get damaged after a while. They take up space, and it's a little inconvenient. Therefore, you can consider mounting the game like this. You can keep the bags with the pieces on the back, and it's a great decoration for a child's bedroom!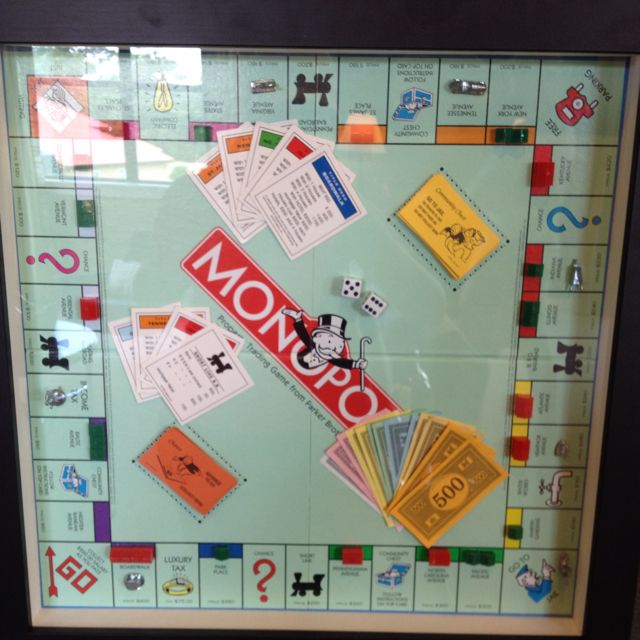 ---
EVERY BATH IS A PARTY
Every kid has a different personality. Even at a young age, they start showing who they are gonna be. Some of them don't like eating, some don't like playing outside, and others hate taking a bath. However, bathing is necessary, and every parent tries to make it a fun experience. If you have a kid that hates it, throw some glowsticks in the bathtub. It's now a party!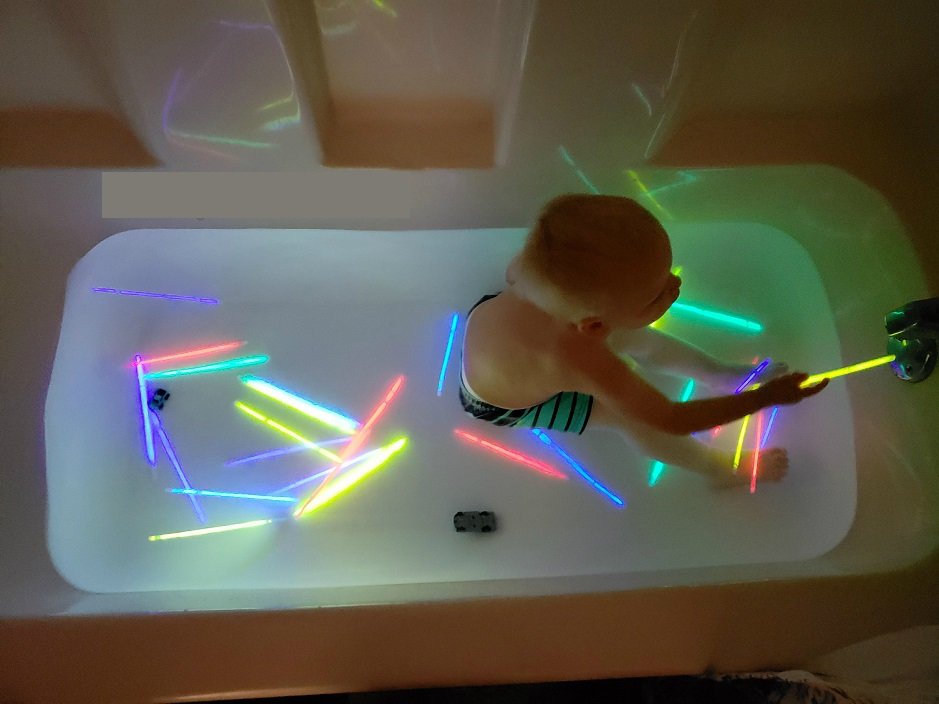 And there you have it. A bunch of life hacks that will make your parenting experience much more enjoyable for both you and your kid! We hope you made some notes after today's slideshow. Now go ahead and get busy! Just try not to step on any toy cars on your way out. Check out some of our articles and make sure to share this if you know some parents who could use a little help!
Sources: Novelodge, Habit Tribe, Buzzfeed, Brightside, Bored Panda, Life Hack, Diply