Lucifer: Meet The Cast Members In Real Life
Lucifer cast is one of the hottest ones on the TV. As it comes out, Lucifer is that hot not only on Netflix, as in reality, Tom Ellis is even hotter than Lucifer Morningstar. But how the son of a Baptist Preacher feels playing the Devil? And what do we know about his co-stars? Let's dig into the personal lives of the Lucifer stars and find out who might or might not be single!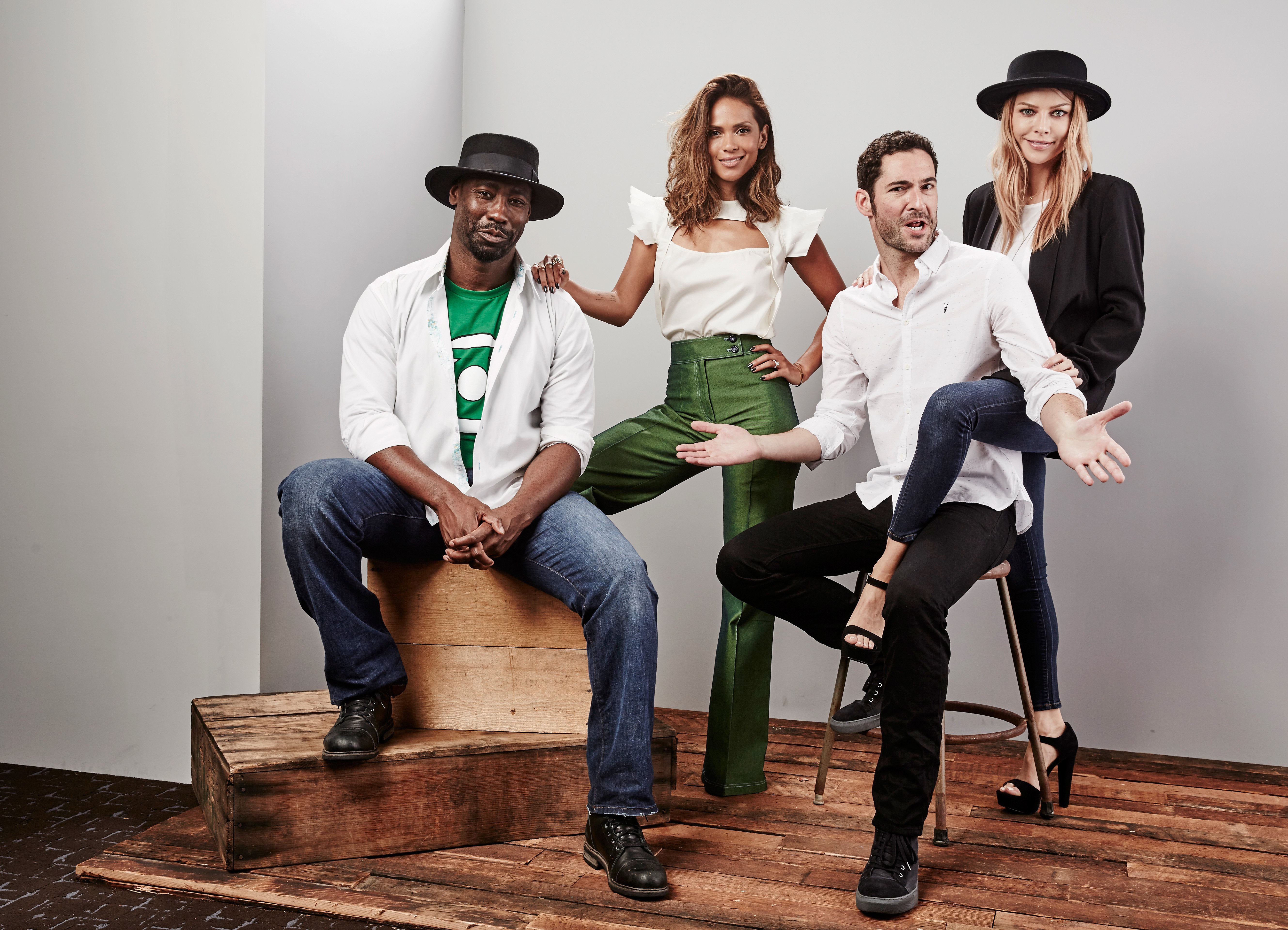 ---
AIMEE GARCIA AS ELLA LOPEZ
During the last couple of episodes of season 4. We were so excited when Ella and Dan shared that intimate moment. While working on the set of season 5, Aimee Garcia opened up about this love plotline, saying "sometimes you think with your not sane, logical mind when you pick guys to date? We may see some of that."
---
It turns out that Aimee keeps her love life under wraps in real life too. Back in 2011 Garcia revealed that she is all about work, work, and one more time work. 'I'm dating a very high-maintenance career. It takes up all my time – but if you run into Ryan Gosling, tell him to give me a call!' she said to Latina Journal.
---
Fortunately, Aimee changed her mind sometime later and freed up some space in her heart for love. We know that Aimee dated former professional football player Anthony Cook, but details of their love lives are a bigger mystery than the whole plot of Riverdale season 4.
So the two have absolutely no pics with each other. Aimee had to speak up about her relationship only once when the couple was allegedly spotted in a jewelry store looking for a ring. Of course, the Internet flooded with engagement rumors the next day, but Garcia set the record straight. 
---
She stated that the reports about an upcoming engagement were fake and that she wasn't looking to tie the knot at the moment. Well, maybe that has changed after two years. In any case, the media will definitely be the last to find out about it.
---
KEVIN ALEJANDRO AS DETECTIVE DANIEL "DAN" ESPINOZA
On-screen, Dan's relationships are really interesting. He has a complex relationship with Chloe, he sure doesn't like Lucifer, and he had a thing with Lucifer's mom, even though he doesn't know it's Lucifer's mom. But in real life, the guy's relationships are much more normal and stable.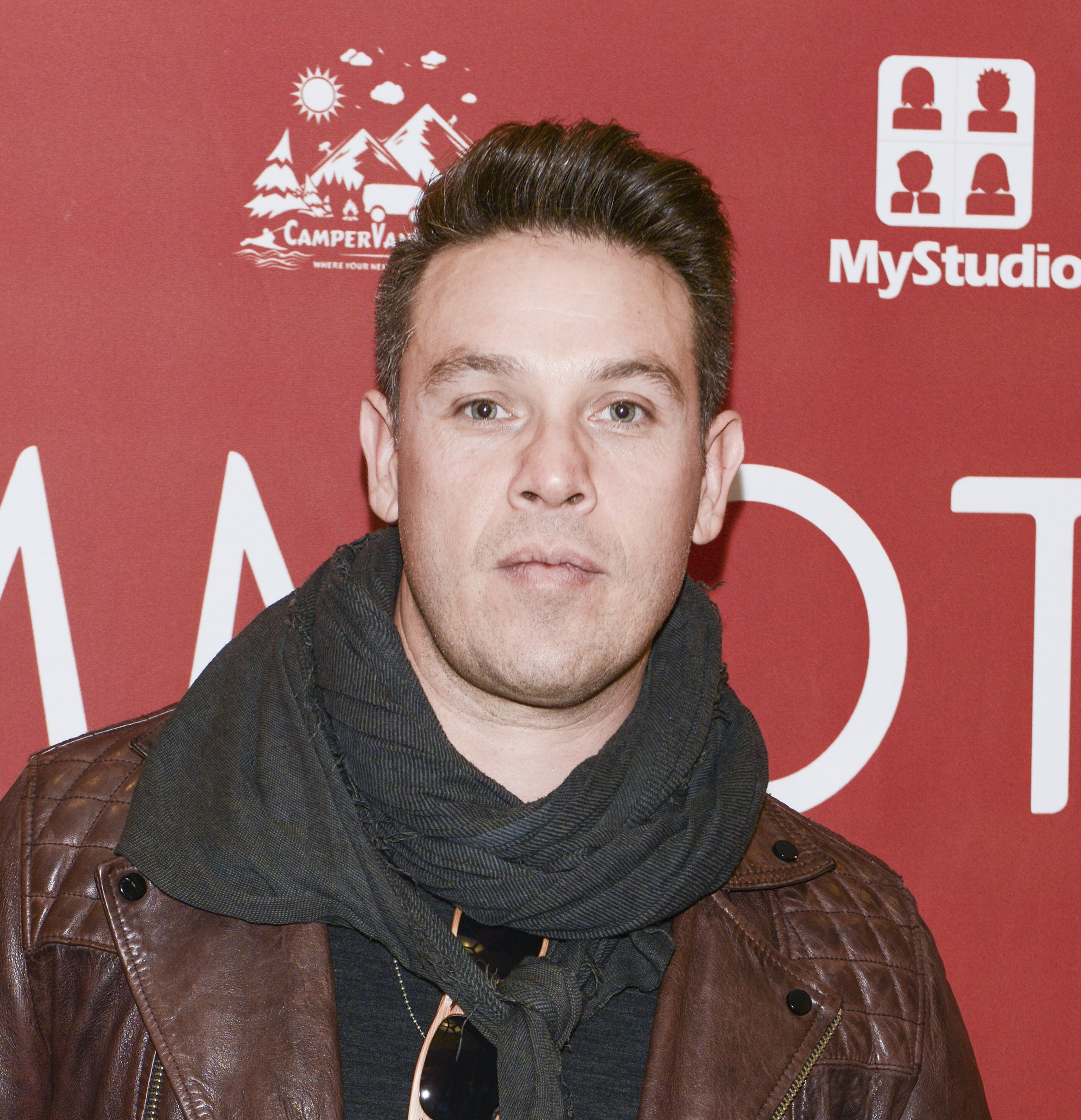 ---
Kevin Alejandro met his future wife Leslie when he was helping a friend move into an apartment and they have been hanging out since then. They soon got married in Costa Rica more than 15 years ago, and even today, Kevin still considers Leslie to be the most important person in his life. The two have a son named Kevin Michael.
---
And as far as we know, the family does not seem to be moving towards any marital problems. Having created his own film project, ALEJANDRO FILMS. The actor explained that he created the special YouTube channel to challenge himself as he wanted to learn as much about filmmaking as possible. 
---
To hone his craft, Alejandro has made his formal directing debut, stepping behind the camera as a director on Lucifer. "I always thought it would be easy to direct myself, as acting has become second nature to me, but it isn't!" he confesses.
Though he added that he was lucky to have had this first experience with friends and colleagues on Lucifer, which felt like everyone had his back. Kevin continued his directing practice during Season 5, he got to exercise his new skill which he was grateful for. 
---
RACHAEL HARRIS AS LINDA
Do you remember The Naked Guy from How I Met Your Mother? Guess who fell for his trick? Yep, Rachael Harris was married to actor Adam Paul for 5 years but filed for divorce. Seven years later her new boyfriend, violinist Christian Hebel popped the question right after they'd been to their friends' wedding.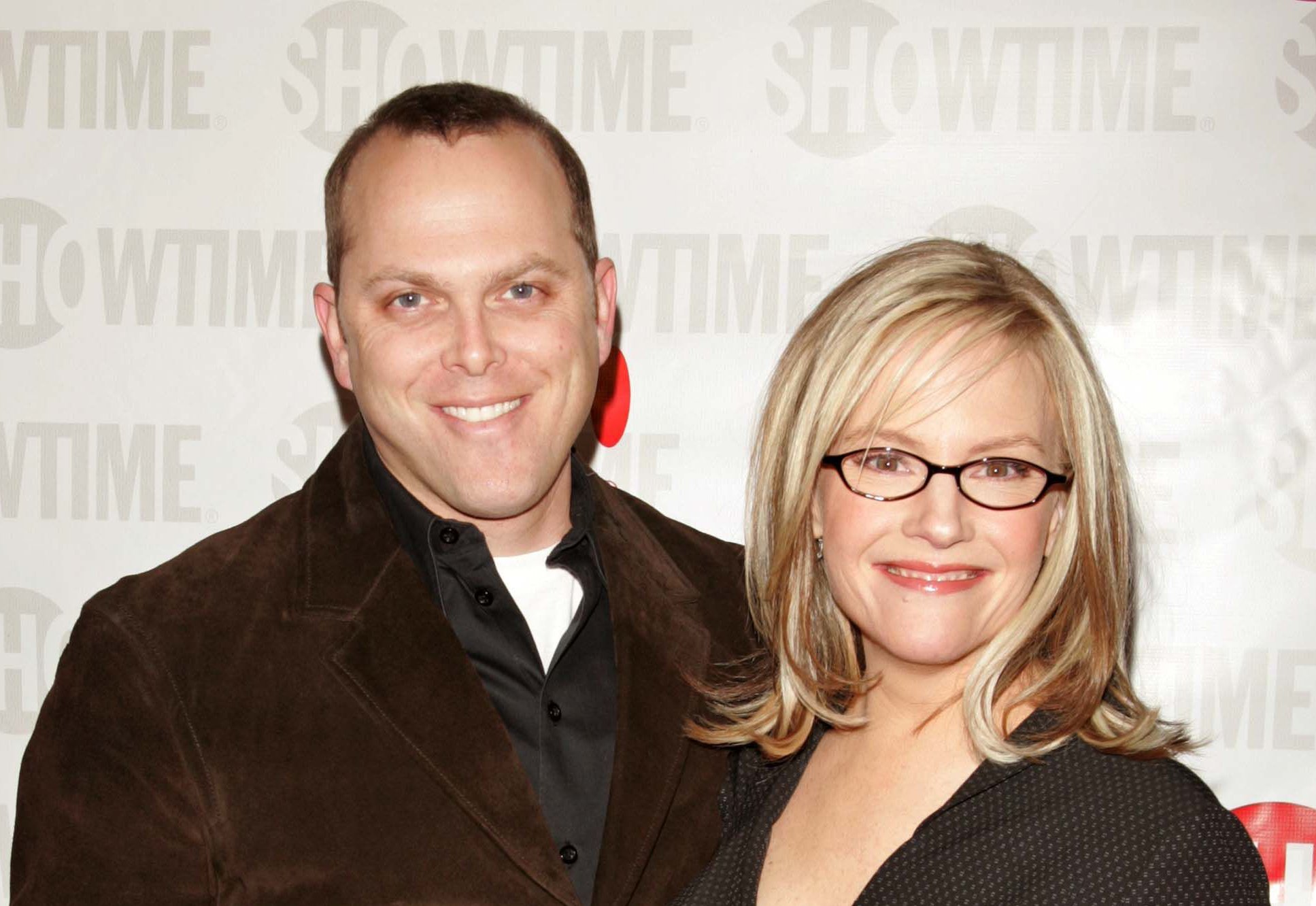 ---
The friends happened to be Neil Patrick Harris and David Burtka. In fact, Neil and David were the ones who introduced the lovebirds to each other. Rachael and Christian married in New York and became parents to two beautiful sons.
---
But 4 years after the marriage, Harris filed for divorce and withdrew from a convention in support of filming Lucifer due to "personal reasons". No word yet on whether the divorce has been finalized. But who knows, maybe Harris has changed her mind and the two will get back together eventually.
---
DENNIS HAYSBERT AS GOD
Yep, it was officially confirmed that Dennis Haysbert will have some quality time with his on-screen family. Dennis will be playing Luci's father and we can't wait to see how it's all going to play out. The hilarious part is that Dennis now hosts the TV series Inexplicable, exploring Christianity.
---
Anyway, Haysbert is already 65 and he is either single or is going to get engaged. Dennis was previously married twice. His last marriage ended in 2001, and two years later Dennis revealed in his interview with The Guardian that he had a girlfriend.
He said: 'And, yes, she is, er, Caucasian. I have no preferences one way or another.[..] Sometimes when I'm with her, a black woman will look at me strangely, but it's not my problem. I just can't take that personally, because that has nothing at all to do with me.'
The identity of his girlfriend remains a mystery and there aren't many legit recent photos proving that the couple is still together. American Sun-Times reported recently that they saw Dennis shopping for an engagement ring with his girlfriend, but Haysbert's rep simply said "no comment" in response to the magazine.
---
D. B. WOODSIDE AS AMENADIEL
The brother of Lucifer is already 50 in real life and he is still single. David, however, dated his previous girlfriend, Golden Brooks, an American actress but that was almost 10 years go. The stars couldn't prolong their relationship but are now jointly fulfilling their parental duties.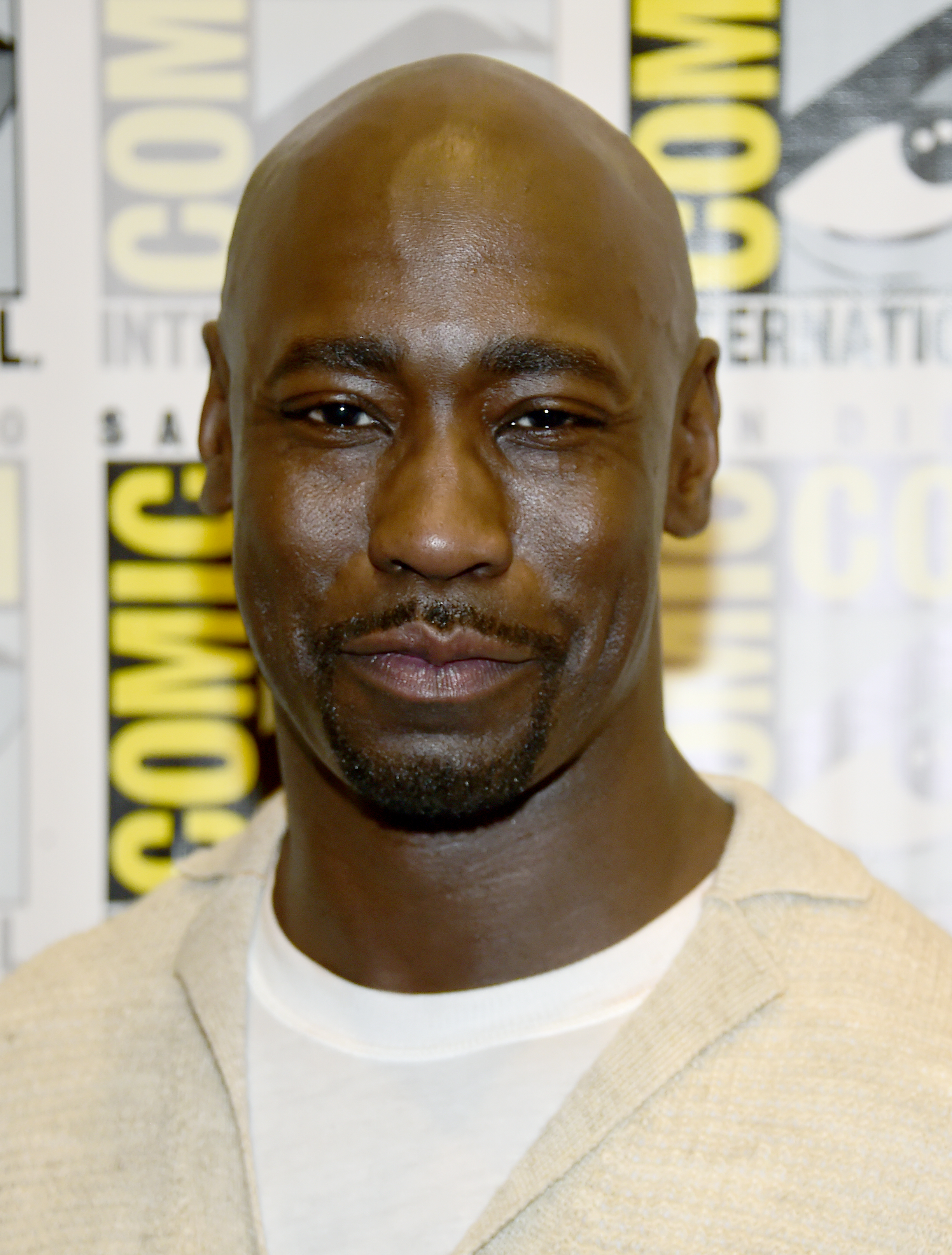 ---
Yes, David and Golden are blessed with a daughter, Dakota. And despite the fact the actor is totally private about his relationships, he made his fans happy by posting a photo of his cute daughter on his Instagram account. He's a loving and caring dad. 
---
He posted a very heartwarming comment under the photo, congratulating his daughter on her 7th birthday. He wrote: "She softens my hard edges, fills my cavernous heart and makes me believe that maybe, just maybe, LOVE is what this life is all about." 
---
Though Woodside's split with his former girlfriend happened lots of years ago, they are still on good terms when it comes to their daughter. Woodside and Brooks often go for family dinners along with their daughter. Hopefully, someday we'll hear that Woodside's love does not only extend to Dakota, but to his perfect life partner as well.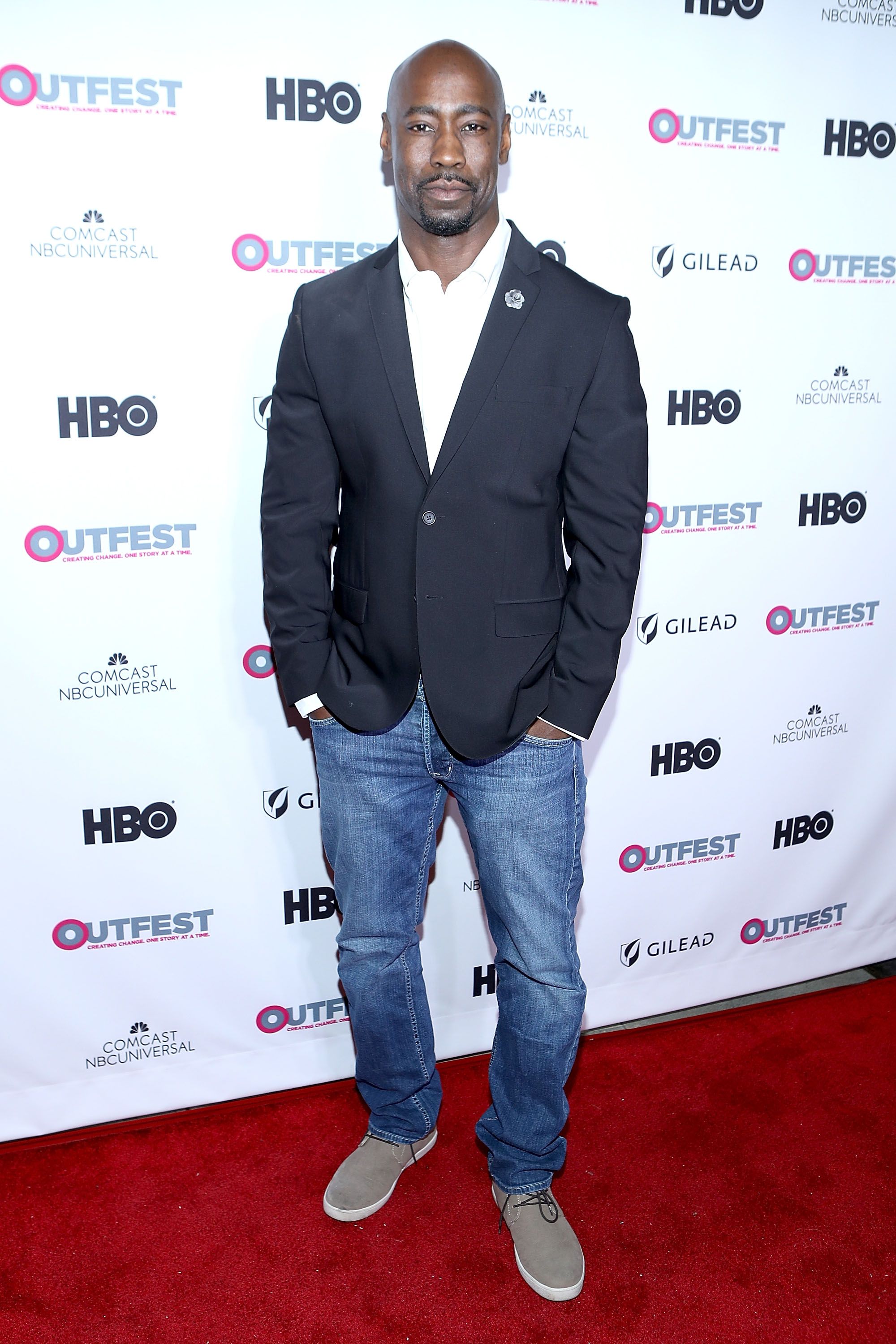 ---
LAUREN GERMAN AS DETECTIVE CHLOE DECKER
The woman is immune to the devil`s abilities on the show but what about Lauren German in real life? Frankly speaking, her personal life is a bit of a mystery as we only know that Lauren was once in a special relationship with an American actor, Ashton Holmes. There are no other reports on Lauren's love life - either before or after.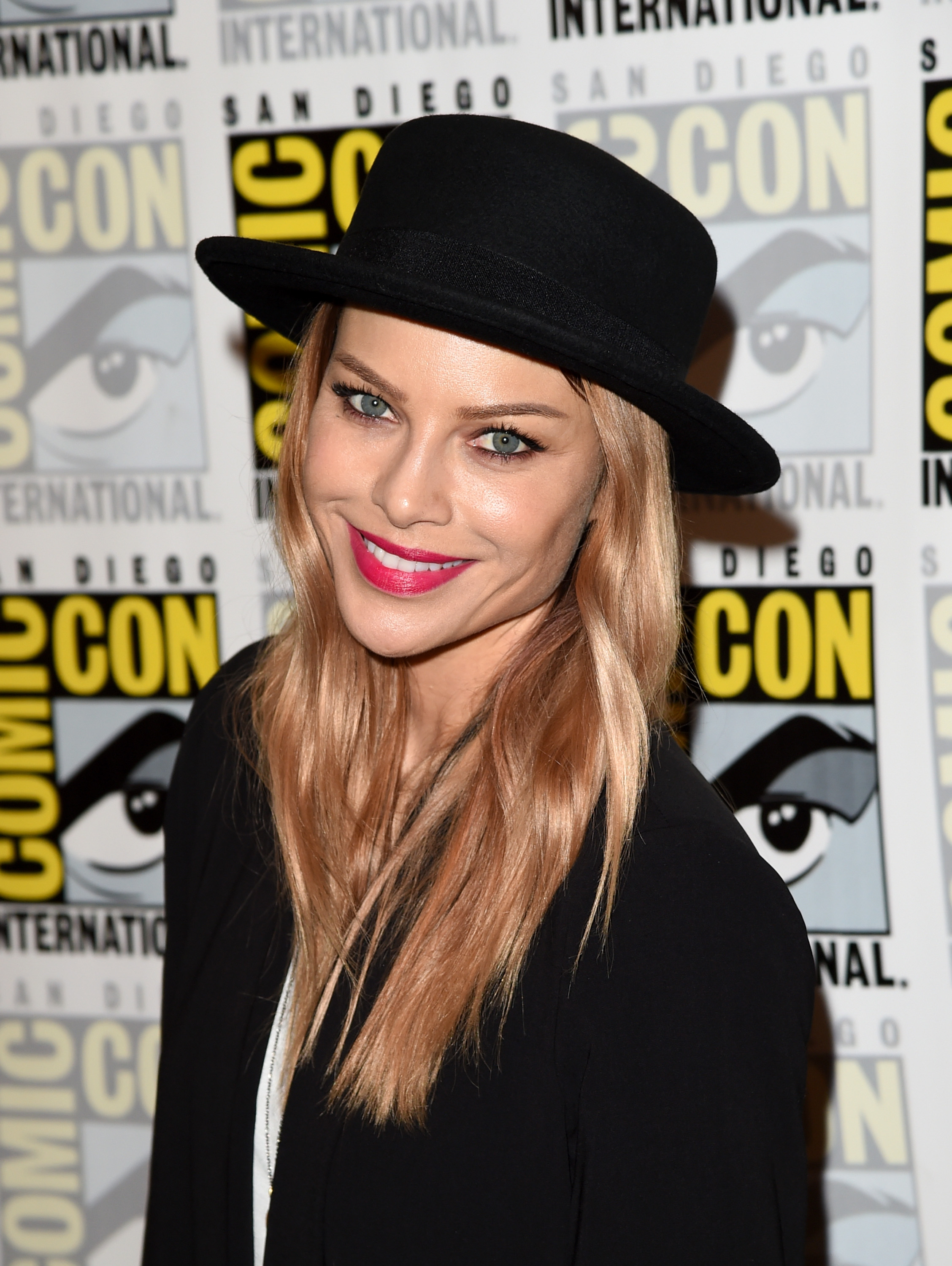 ---
The actress is really private, which makes fans come up with different imaginary love stories for her. Especially after her role on Chicago Fire as Leslie Shay, a paramedic who turned out to be lesbian. Although it seems like the actress doesn't find that very exciting.
"I've played a few lesbians and I have gay and lesbian friends and I don't think it's really any different." She said. Adding that:  "It's almost like asking a straight character 'how do you play straight?' You're just attracted to what you're attracted to. It's really just playing whatever's going on in the scene."
---
Those words she uttered made some people start to suspect that she might be lesbian? Do you think she could be? Since she hasn't been married and hasn't been reported to be seeing any guy for a long time, could it be that she's looking for the right girl? Lauren has never addressed the speculation. She is much busier with stuff that actually matters.
Lauren started another Save Lucifer campaign. She posted a tweet that pushed fans to create an online petition to persuade Netflix to make Lucifer season 6. While it's unclear what Netflix is going to do, some fans feel like the story of Deckstar should end perfectly with season 5.
---
TRICIA HELFER AS CHARLOTTE RICHARDS
"The goddess of all creation", the mother of Lucifer who escaped from her prison in Hell - well, that is the character played perfectly by Tricia Helfer. Today, the Canadian actress Tricia Helfer is starting a fresh chapter, both personally and professionally. 
---
It was only in 2018 when Helfer and lawyer Jonathan Marshall finalized their divorce after more than 13 years of marriage. Despite the split, Helfer says the couple is still supportive of one another after spending so many years together.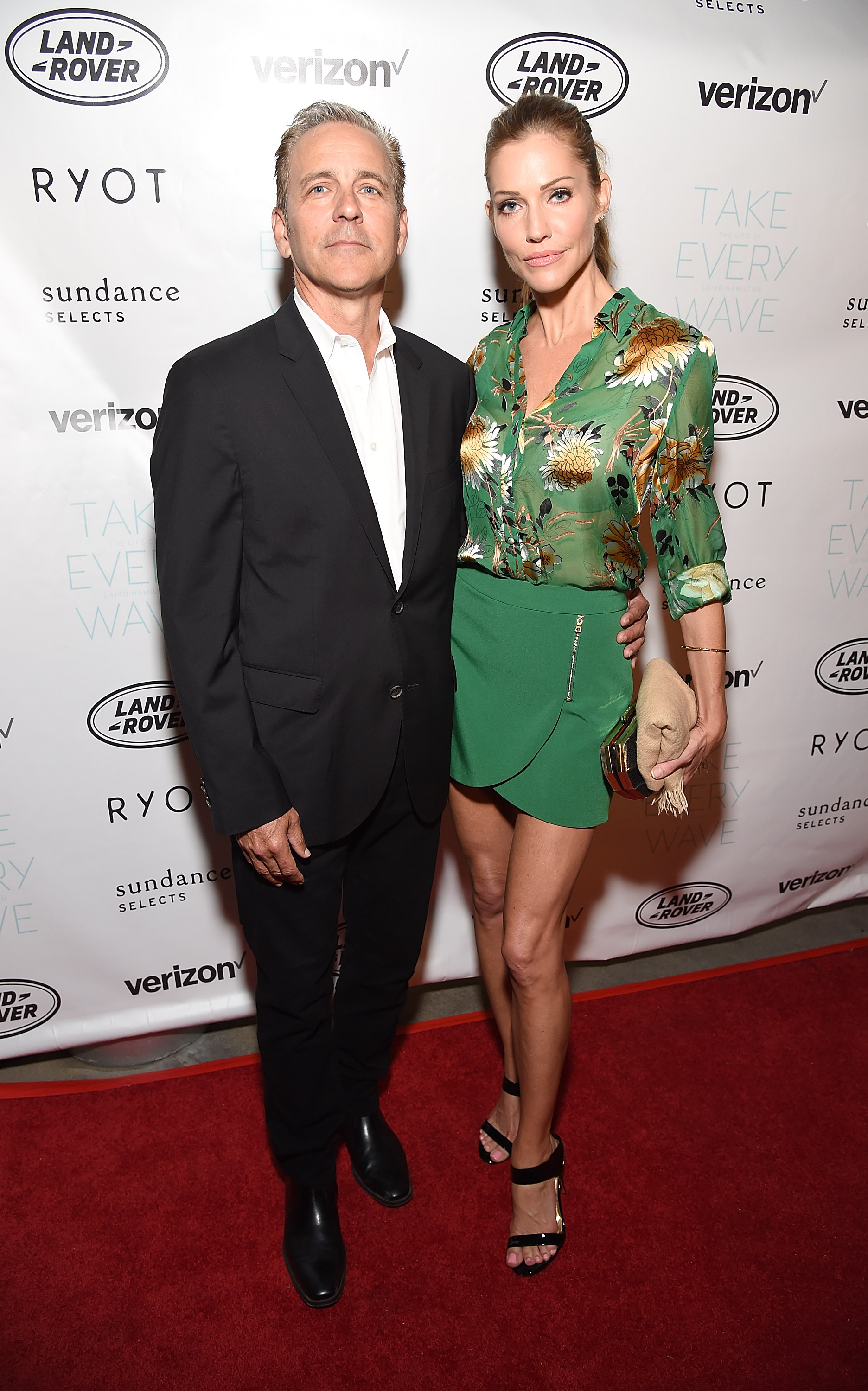 ---

"Just moving on with another phase of my life... but it's a friendly situation, we`re supportive and loving of each other but sometimes things just, you know, things just take a different course and you go a different direction," the actress says.
In addition to her acting, Tricia Helfer, alongside her 'Battlestar Galactica' co-star Katee Sackhoff, started Acting Outlaws, a charitable organization where the two actresses participate in a variety of activities – usually involving motorcycle rides and other events – to raise money for the causes they believe in.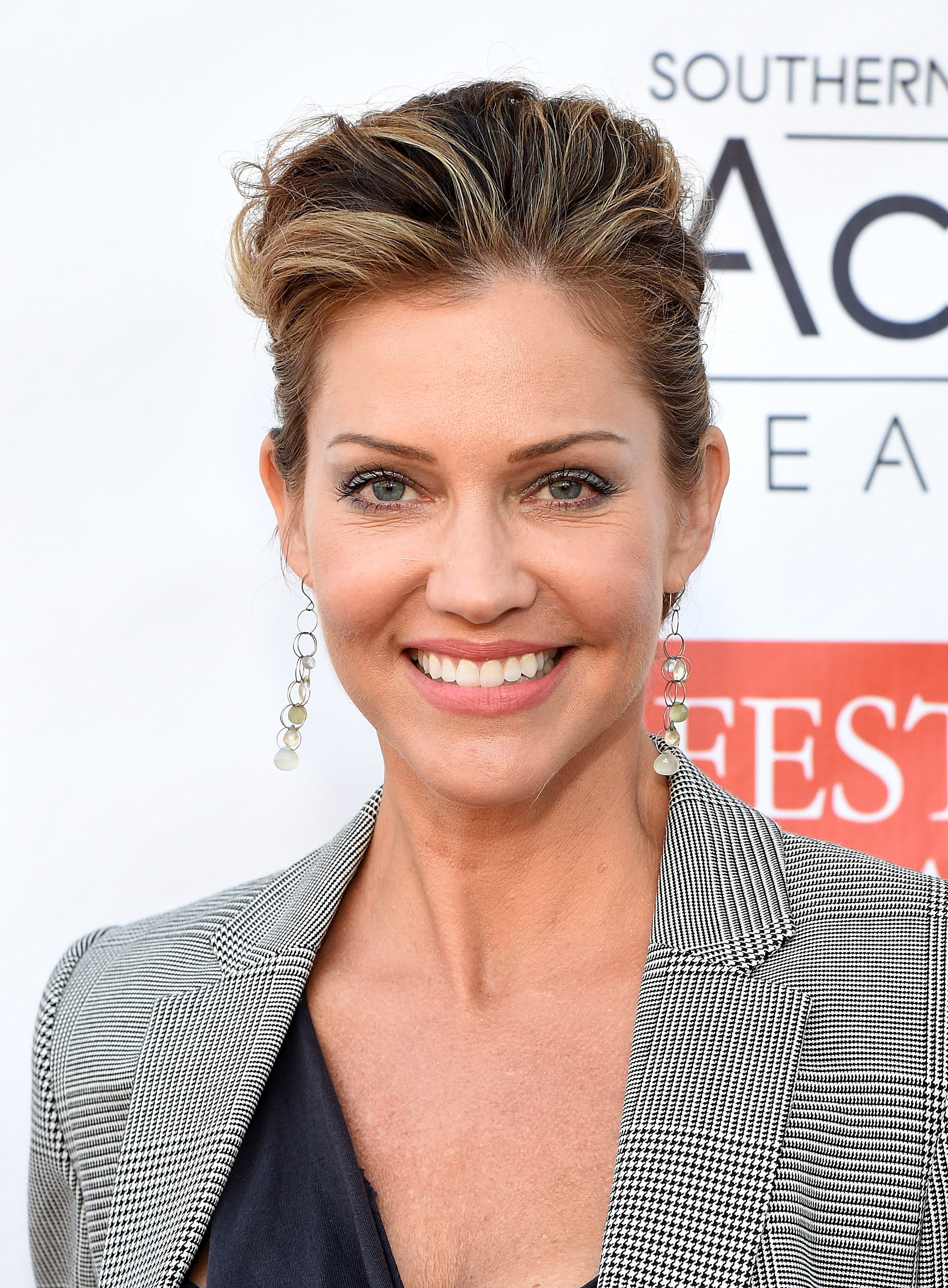 ---
LESLEY-ANN BRANDT AS MAZIKEEN
Lesley-Ann is a hot demon on screen but in reality, she is more like an angel. South African-born actress, Lesley-Ann Brandt is a married woman. She met her boyfriend turned husband Chris Payne Gilbert for the first time at the Nancy Banks Acting Studio 7 years ago where they were assigned a scene together.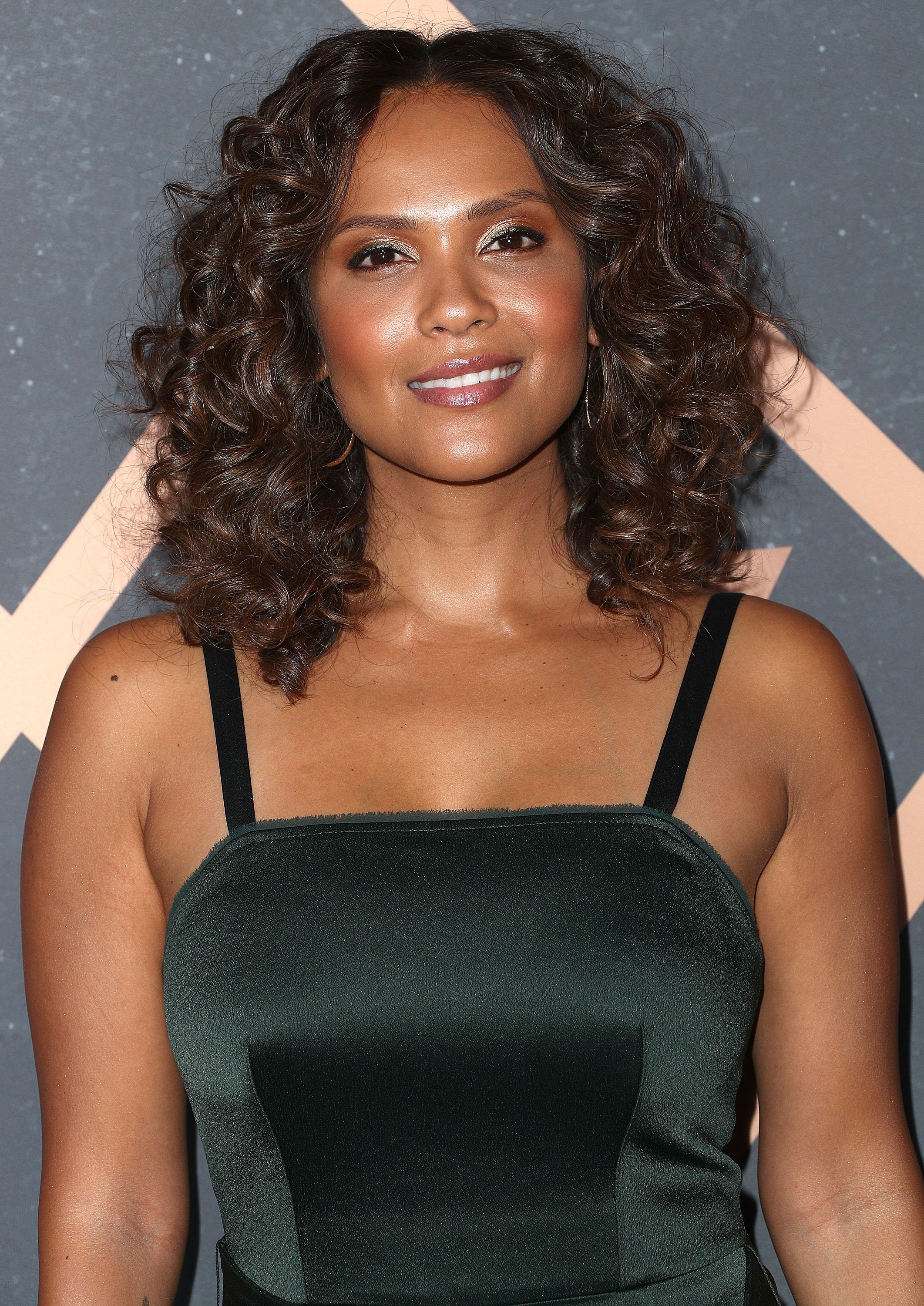 ---
The couple fell for one another and eventually started dating. After two years, Gilbert proposed to her and the two got married in a private ceremony attended by friends and family. And probably the most romantic love story of the whole of the Lucifer cast is around the star's wedding.
So, Brandt was born in Cape Town, South Africa, where one of the sweetest memories of her childhood was her grandfather calling her Appeltjie, which in Afrikaans means "Little Apple". Many years later when she met her husband Chris Payne Gilbert, Lesley-Ann received a very special gift from him before the wedding day.
---
Her very romantic hubby presented her with two gold rings, melted down into a pendant with an engraving that said "Appeltjie" to honor Brandt's special connection with her grandpa, who passed away a couple of years before the wedding. 
On top of that, Lesley-Ann's grandma used to bake amazing wedding cakes. But unfortunately, when she passed away sometime before her granddaughter's wedding, Brandt refused to have a cake and chose to rather have a dessert bar, because no-one could make a wedding cake better than her gran.
Isn't that one of the most heartbreaking and sweetest wedding stories you've ever heard?! In 2018, the couple welcomed their first child together, a son named Kingston. Recently the actress shared about how exciting it is for her to be a new mom. 
---

"It is exciting! Because you don't sweat the small stuff anymore, because you have this little being lighting up your life and taking your sleep away. He's amazing."
Actually, the sweet little boy has probably become the youngest fan of the show, as he practically spends every day with mom while she's working on set because she breastfeeds him daily. Brandt often worries about missing important events in Kingston's life because of her busy acting schedule. 
---
She wrote: "I honestly feel like I'm never doing enough but especially when I return to work. Don't get me wrong, I love acting and I believe I'm a better mother for it.", adding that she is hoping her son will understand the tough sacrifices she makes to allow her to spend a little bit more time with him whenever it is possible.
---
TOM WELLING AS LIEUTENANT MARCUS PIERCE
Who did not shed a tear when Lucifer killed Lt Marcus Pierce... The show will not be the same anymore. But it seems like for the actor Tom Welling, it wasn't such a big deal. Famously known for being the Warner Brothers' Clark Kent, Clark won't have any problems getting a new role.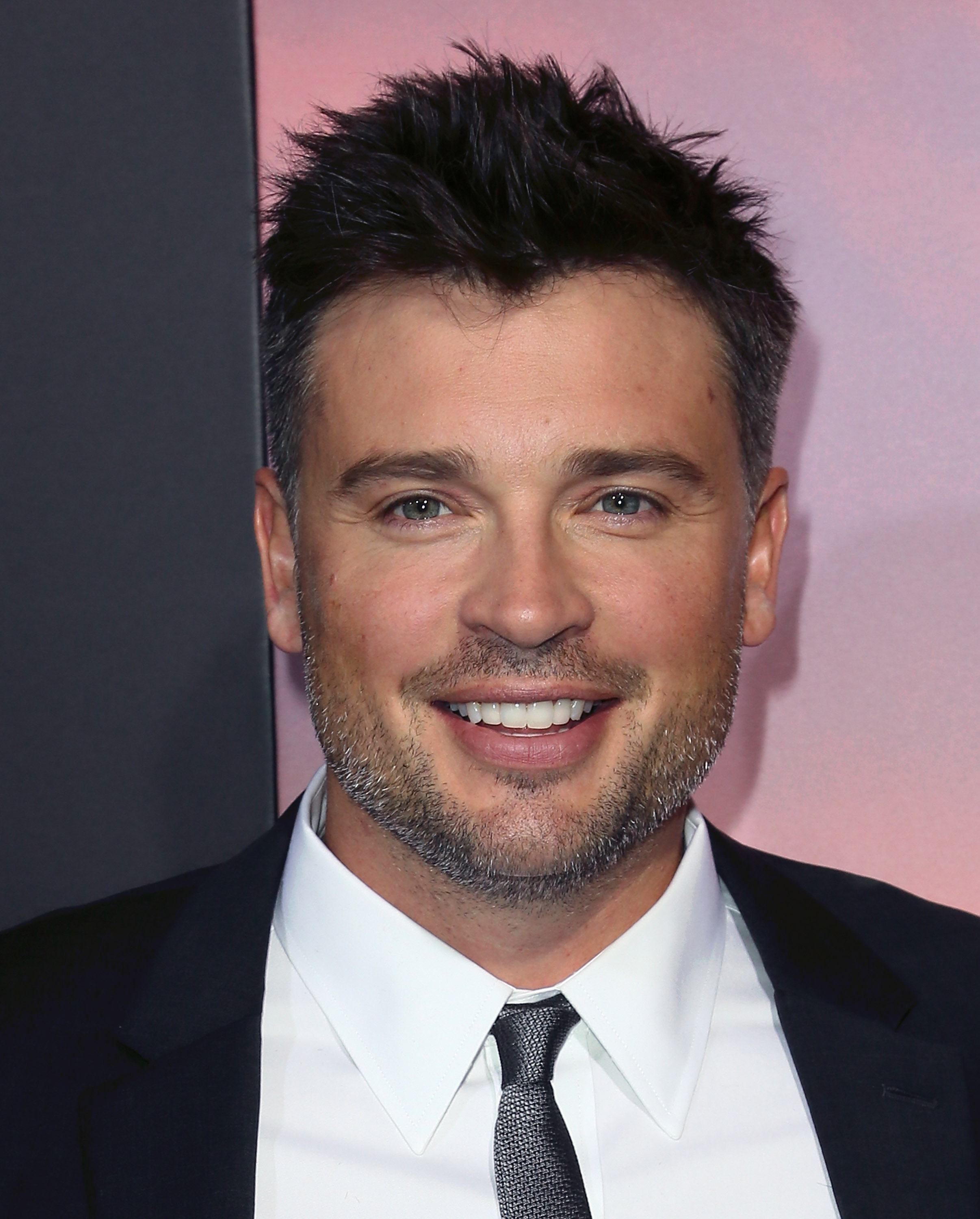 ---
Long before he was Superman the artist met his first wife Jamie White in Miami, when he was only beginning his modeling career. The couple dated for four years and eventually decided to get married. Still, the marriage did not overcome the challenges of glory. After 10 years, the two went through a tough separation.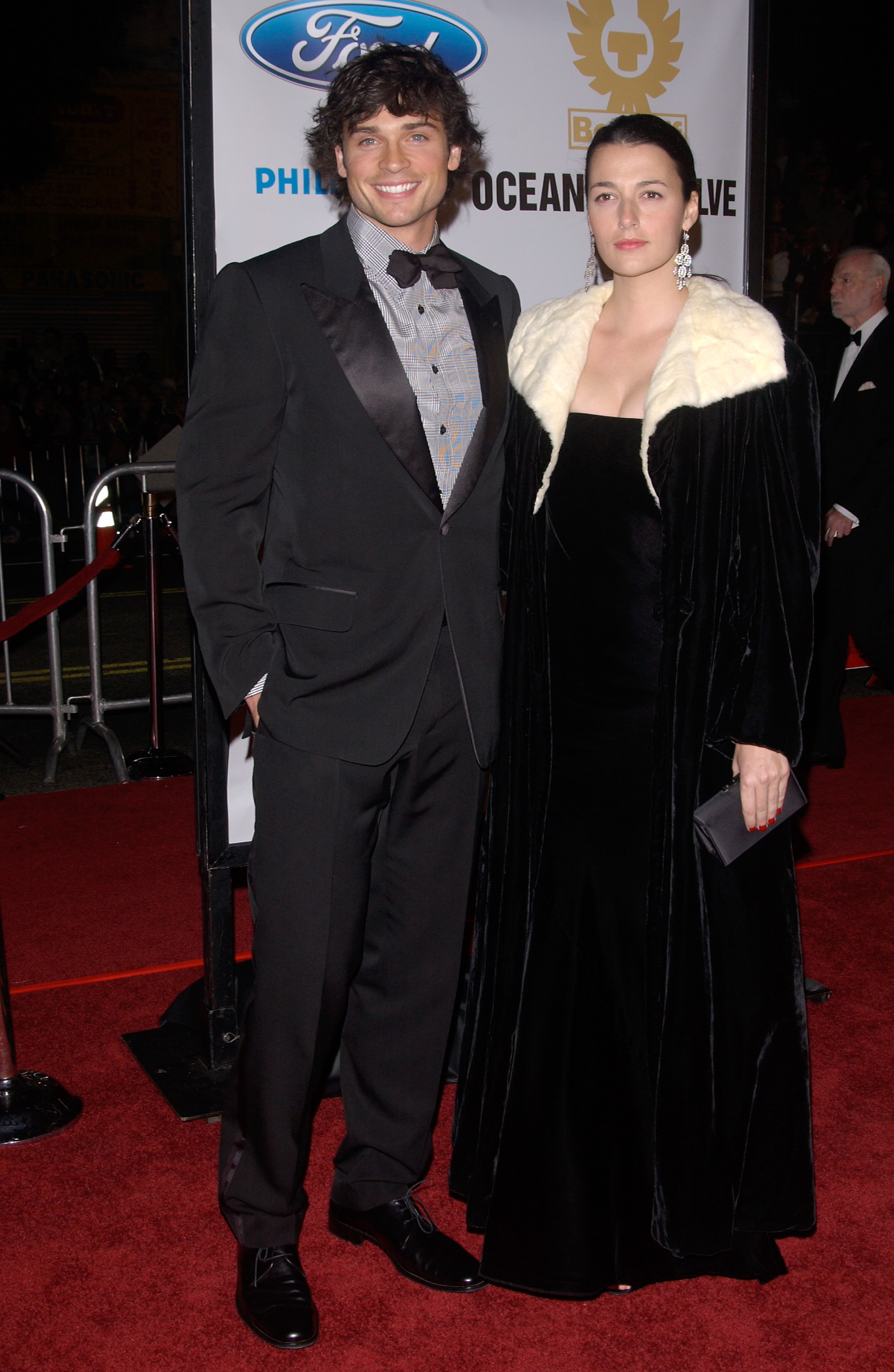 ---
After a short period of having fun as a bachelor, Tom Welling got taken off the market again. The actor set off a flurry of speculation that he's engaged to his girlfriend Jessica Rose Lee after he used the #fiancé hashtag on Instagram in 2018. Lee, an avid equestrian, has previously referred to Welling, 40, as her fiancé as well.
"To my perfect fiancé - I love you to infinity and beyond," she captioned a photo of the two. "Thank you for all of your unwavering support and super-human love. I am so blessed to have you in my life @tomwelling."
---
2018 was really special for the couple. On January 5th, the Smallville actor and his fiancée, Jessica Rose Lee, welcomed their first child together - a boy they named Thomson Wylde Welling. At the end of November, Tom and Jessica finally tied the knot during a private country wedding ceremony. Actress Ashley Greene was spotted among the guests.
---

"30 November ? In the California countryside; in the moody autumn rain; under chandeliers hanging from oak trees; amongst our beloved family and friends - We became husband and wife. It was romantic and perfect and a high I can't come down from. I love you @tomwelling", - wrote about their wedding Mrs. Welling. 
Tom Welling's Instagram post about the couple's happy day was much shorter: "SO LUCKY!!! #grateful #family #special #beautiful #love".
---
INBAR LAVI AS EVE
We're excited that Inbar is once again starring in season 5 of the show so we had to put her on our list. Inbar's first boyfriend caught in the limelight was Christoph Sanders. According to a couple of sources, they met on the set of In Time back in 2011.
---
The pair split 4 years later and the Israeli actress was single for quite a while. In 2017 she was spotted with TV star Rob Heaps. While the two had an on-screen wedding on the Imposters comedy series, the two are not rushing it in real-life.