Funny Wedding Photos
A wedding is one of the biggest events in life, as you have only one chance to get it right (or possibly not, but we hope that's not the case for you.) However, no matter how many precautions you take, sometimes mishaps happen - here are some of the funny ones. Spoiler though: some of them were intentional, but we will leave them here anyway since they're funny. 
Black Dog Photobomb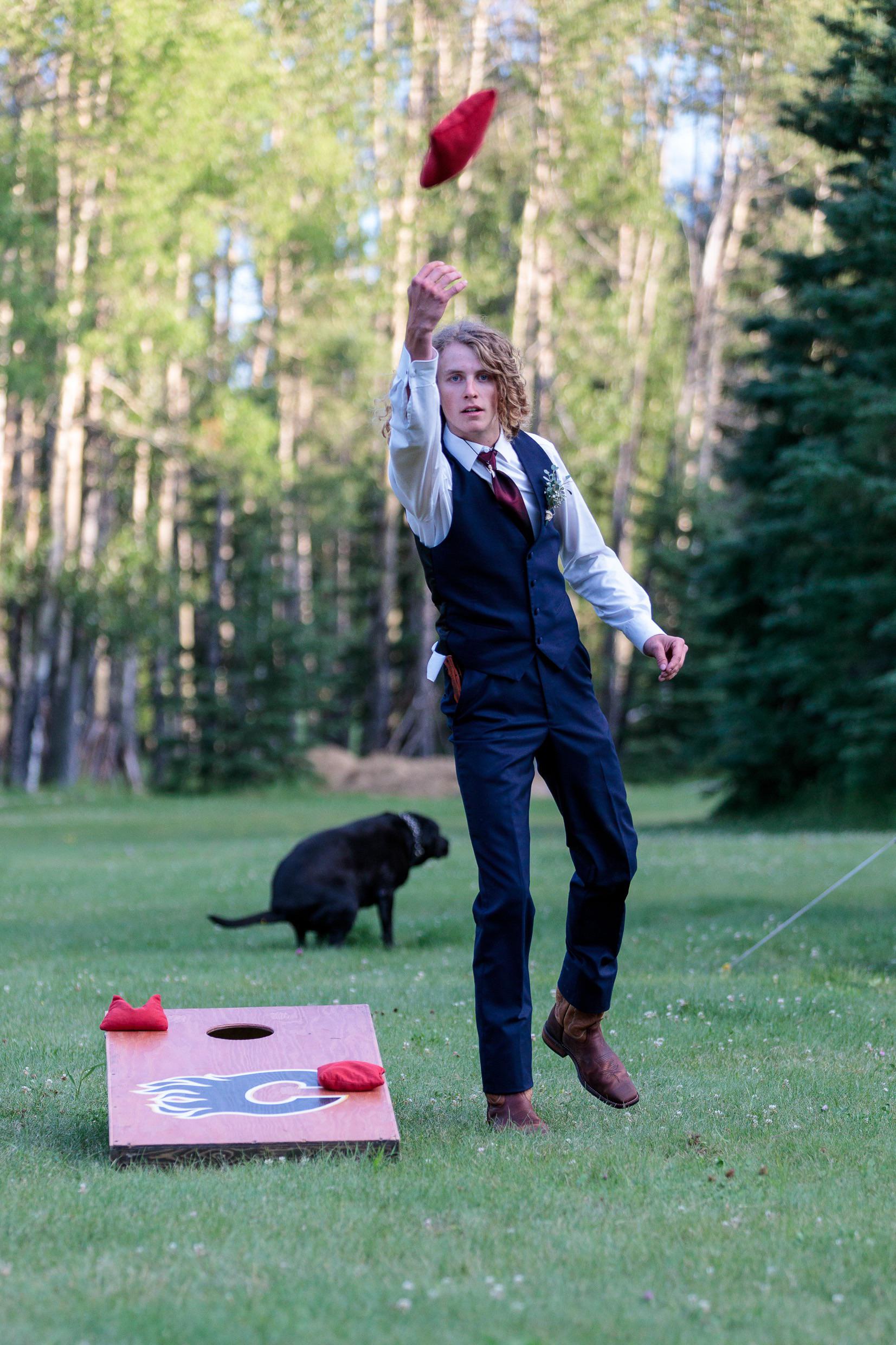 Uploaded by Redditor Cazamato, captioned "A little photo bomb from my brother's wedding." Well, we gotta say it's not that little, as it is a rather big doggo right there. And yea... don't ask us what's the doggo doing there, we don't know and we don't really want to think about it. 
From Russia With Love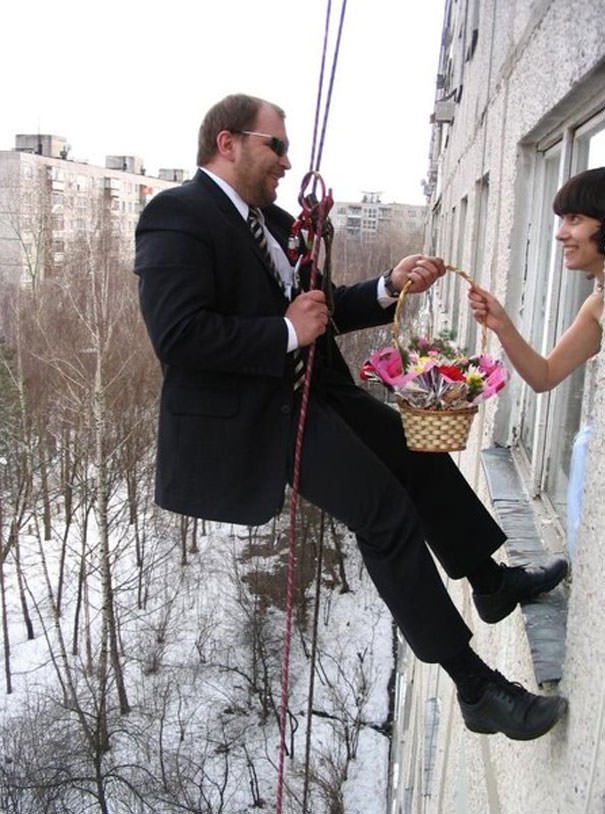 This picture was supposedly taken in Russia, and it's supposed to be a wedding picture. Now, is there a meaning behind this picture? We don't know. Does it look cool? Absolutely. Can you imagine a man rappelling off the side of the building in a suit? Epic's the word for it. 
That Moment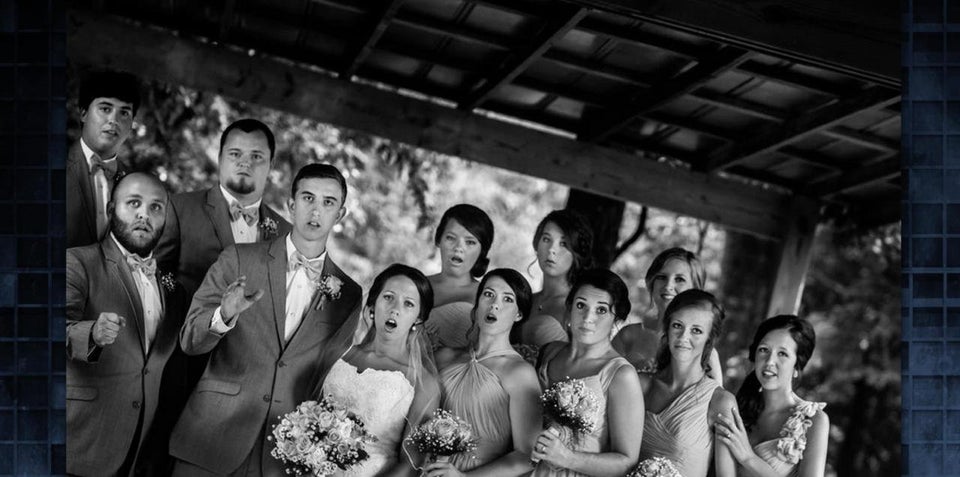 Look at the picture here - look at all those faces, all sharing the same facial expression. Nope, they didn't plan that as far as we know. According to Redditor Richard_Worthington who uploaded the picture, the photographer fell down while taking a picture - this is the picture he took. Still priceless. 
Best Man is the Best 
This photo was uploaded by Redditor Jrnelson34, captioned "I was recently the best man at a wedding in the Caribbean." So we know it was most likely staged - but still, as a guy we all have a friend like that, and we are glad we do. Whoever is getting married here - you got a bro for life. Treasure it. 
Aqua Man!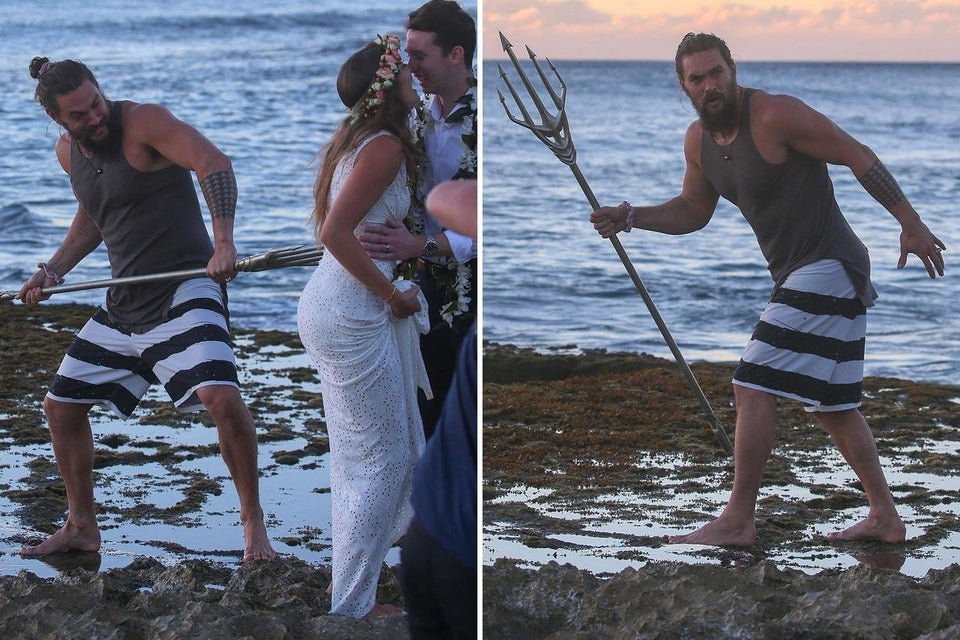 Well... this picture is probably more of a cool picture than a funny one - but hey! It's Jason Mamoa, allegedly one of the sexiest men alive. How does it feel to have a celebrity like that photobombing your wedding shots? The bride would probably be excited... but the groom? We are not so sure. 
Levitate, Sensei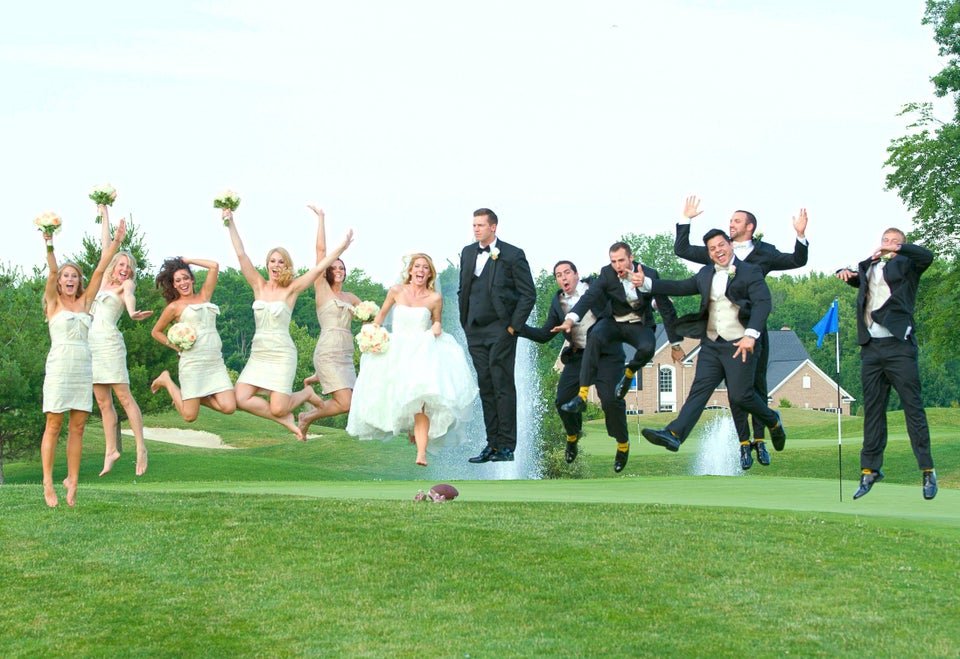 Ah yes, the good old jumping shot, the staple in every group picture, including wedding ones. But look closer... do you see that? Yes, the groom, the master, the sensei. Kudos to Redditor zoltan41 who managed to pull it off perfectly - that was a perfect levitation. 
Look Up the Skies and Seeeeeeeeee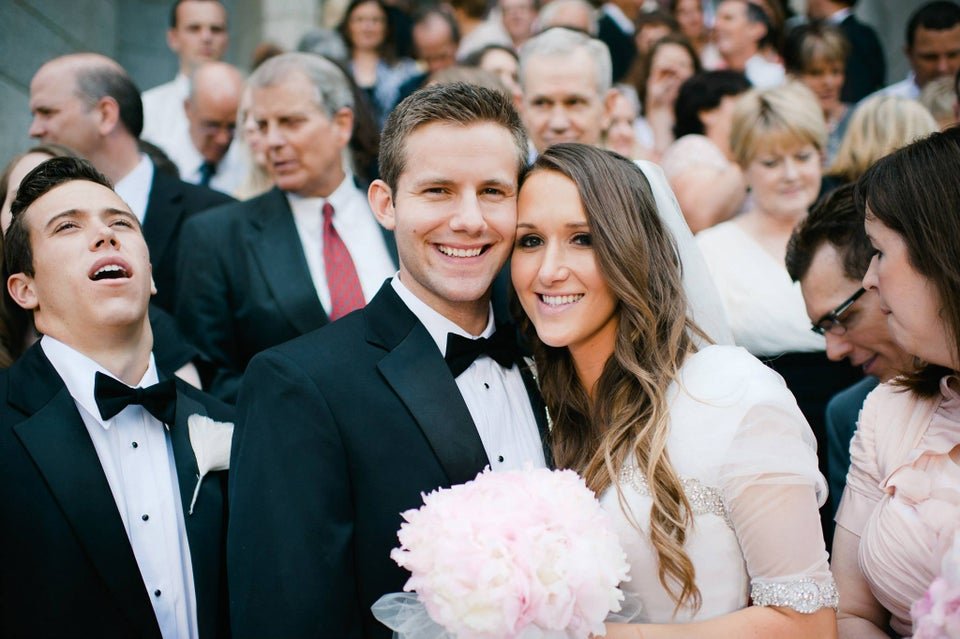 When you have a lot of guests coming to the wedding, it is for certain that you will get at least one or two interesting pictures, be it blinking ones or ones like this - one of the guests doing or looking at something and captured midway through their action. We wondered what he was looking at above though. 
Darth Horseman!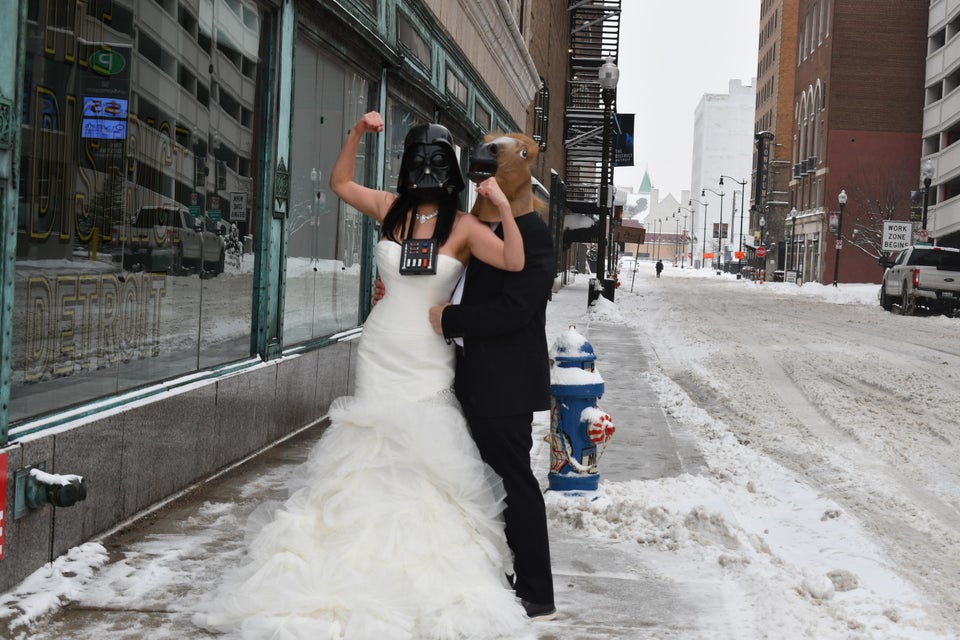 According to Redditor Hoptoitmofo who uploaded this picture, "Went to take some fun wedding pictures around Detroit, ran into a guy w/ a Darth Vader Mask, Asked if he had another mask & he did NOT disappoint." The random stranger certainly made their day better with the masks - we can't help but wonder though... what were the masks for? 
Flower Boi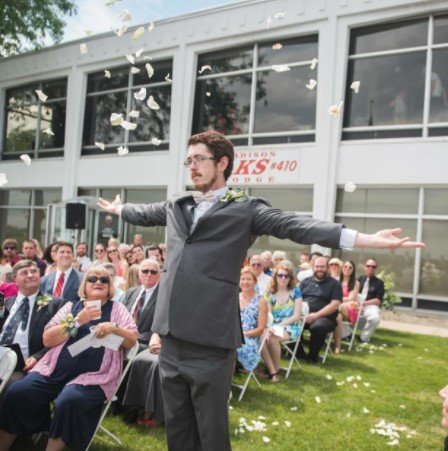 Redditor GreekAlphabetSoup who uploaded this picture was supposed to be the flower boy in this wedding... but as you can see, he might be a bit too old for that, thus being a flower man indeed. But why would they have an adult being a flower boy? Or a flower man? We are not complaining since we love this picture - but why though? 
Bubbles Got Into Your Eyes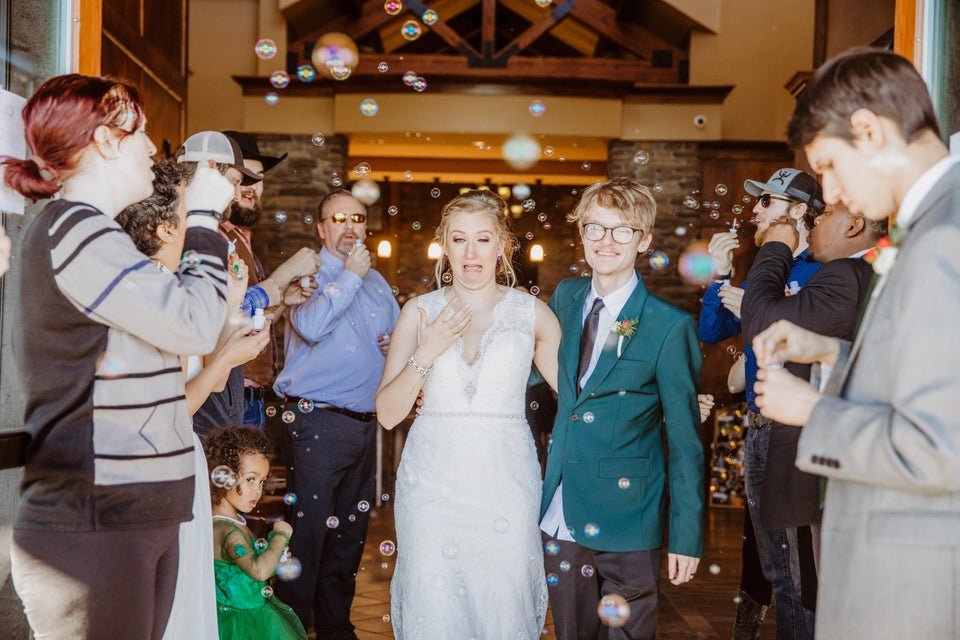 Bubbles are a good way to make a wedding dreamy somehow - you know, like a fairy tale of some sort. But expectations don't really come out well in reality - as the bride here, Redditor companionmadie, got bubbles in her eyes when the picture was taken. So yea, maybe think twice before having bubbles flying around at a wedding. 
Lil' Fewds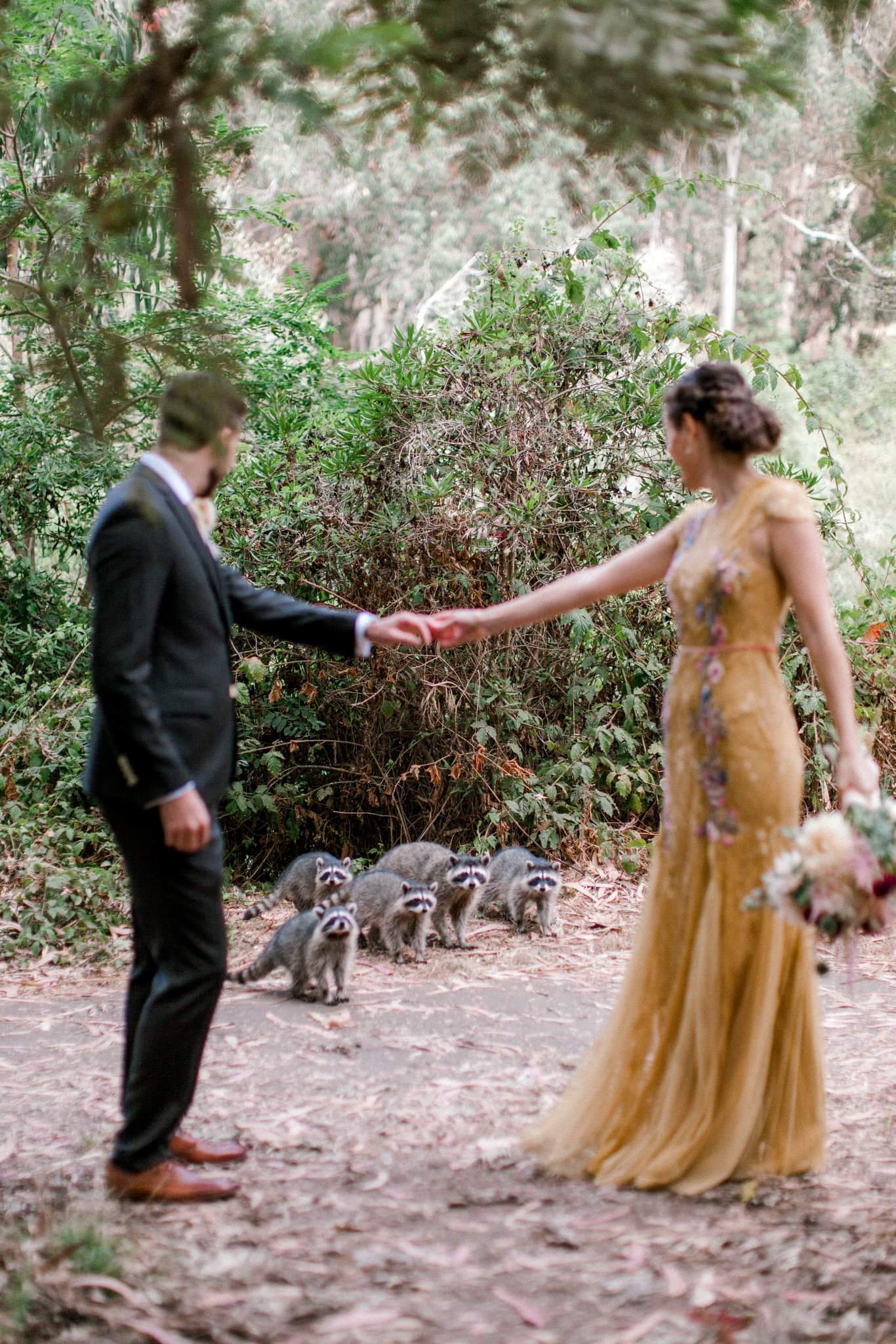 We have already seen some animals bombing the photos on this list already - but this time it's not one, not two, but five of them altogether! The couple was taking a wedding photo in the park while a family of trash pandas came out to take a look - the result is this, cute, adorable picture. 
Little Man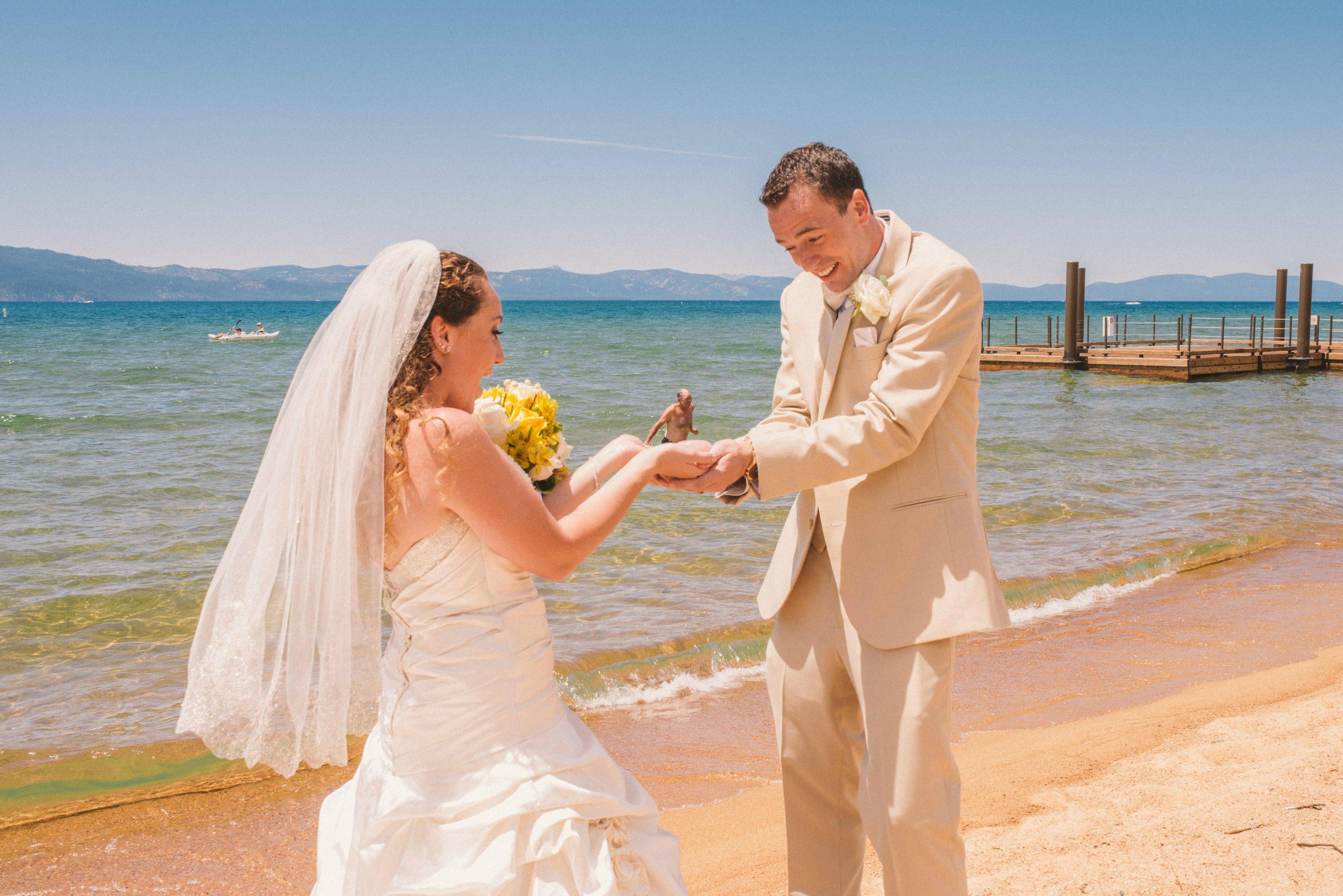 According to the Imgur user who uploaded this picture, "Our wedding photographer was perplexed by our request, but this turned out to be one of our favorites!" So, did you notice what's so interesting about this picture? That's right, the man in their palm, playing with perspectives. A very memorable wedding picture indeed. 
Who's Your BFF?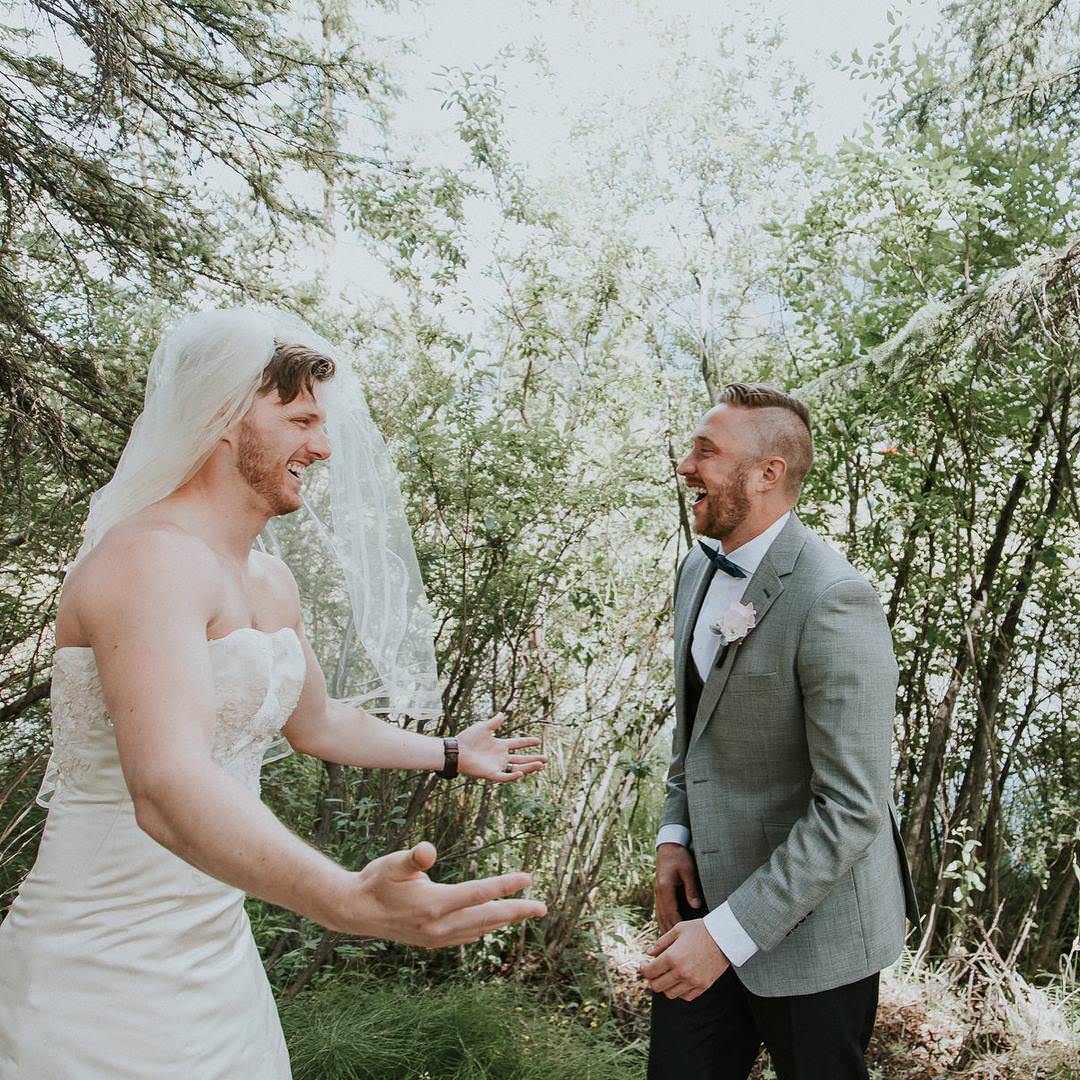 This right here is friendship goal - just some wholesome bromance. No, this is not a gay wedding, just a best man decided to dress up in the bride's costume and take a few pictures with the groom. We are surprised that the dress actually fits the best man... as he actually looks pretty muscular. 
Poor Cutting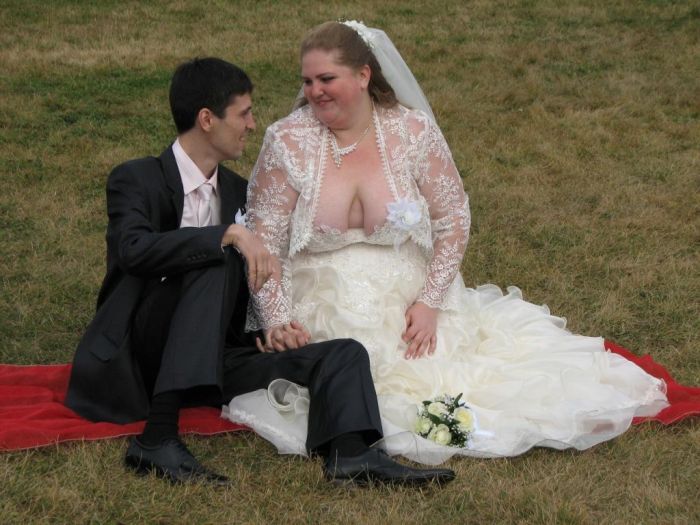 Now, we are no expert in fashion, but even we can tell that the dress had a poor fit. A deep V, if done correctly, can really enhance the body shape of the wearer... but not in this case. Seriously, getting the wedding dress altered a bit would have made all the difference! 
Here are some of the funniest wedding photos we came across - which one is your favorite? Have you seen anything similar to these? If you enjoyed reading this, why not share it with your friends and family?