Did "The Shining" Push Shelley Duvall Over the Edge?
Shelley Duvall became famous in the late 70s and early 80s for her unique look and acting style. She worked with directors like Robert Altman and Woody Allen, but it wasn't until she worked with director Stanley Kubrick that she became disillusioned with acting. Kubrick went to extreme lengths to get the performance that he wanted from her, a treatment that Shelley called "unbearable". Some have wondered whether Shelley's current fragile state of mind is the result of the trauma she faced on the set of "The Shining". 
The "Torture" Begins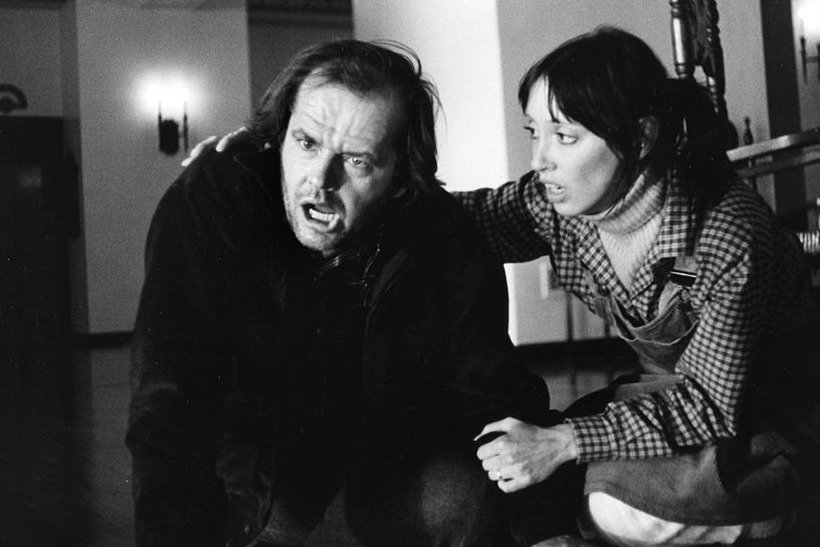 Filming of "The Shining" began in the spring in 1978. There were problems immediately. A fire destroyed several key sets built at Elstree. Problems with the script delayed the shoot for three months, and Shelley and her director were having trouble getting along. Shelley was unsure whether Kubrick genuinely disliked her or that he was trying to motivate her performance, but it later became clear that Kubrick had a plan for Shelley. 
A Very Long Shoot  
The fire that destroyed nine sets cost the production $2.5 million and delayed shooting for three months, which only added to Shelley's already frayed nerves. Besides the production's problems, Kubrick was notorious for his penchant to order take after take from his actors. Kubrick was a maniacal perfectionist and he would order hundreds of takes for even the most monotonous scenes, which drove his actors to the point of exhaustion. 
Almost One Hundred Takes For a Single Close-Up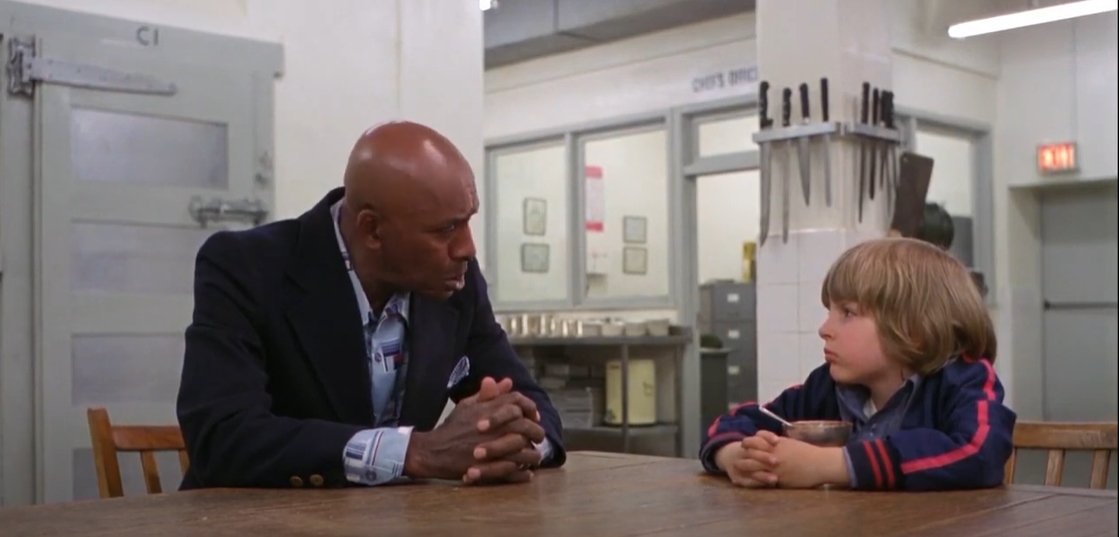 The scene where young Danny Torrance, played by newcomer, Danny Lloyd, speaks with Dick Hallorann about his "shining" powers took close to 88 takes. A simple close-up of actor Scatman Crothers who played Halloran took over 150 different takes. Even though this was typical of Kubrick, the director seemed to save his most severe punishments for Shelley. 
Kubrick Begins Playing Mind Games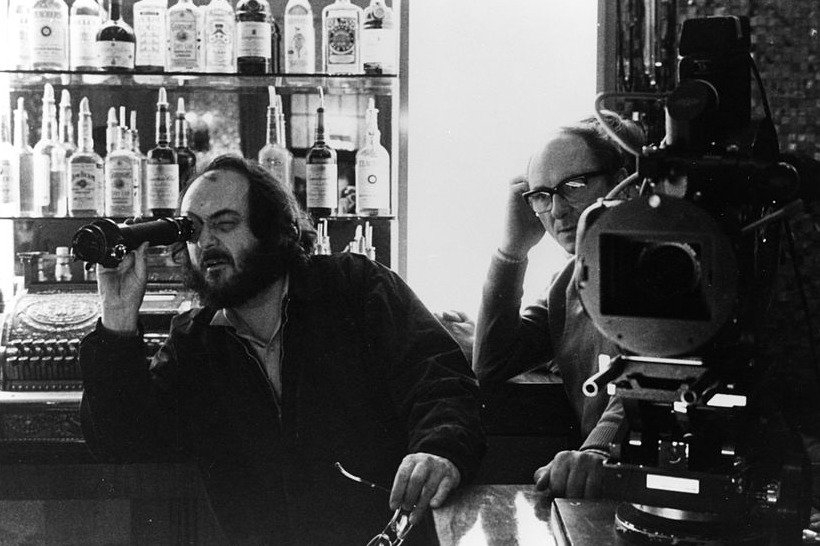 The plight of the character Wendy Torrance and the actor playing her, Shelley Duvall, began to converge in many ways. Both women were at the mercy of the men in their life and had little recourse to defend themselves. Shelley was isolated on set, on purpose, by Kubrick to make her insecure. He even instructed the crew not to sympathize with her so that her anxiety would boil-over, he believed, into her performance. 
Two Different Directors, Two Different Actors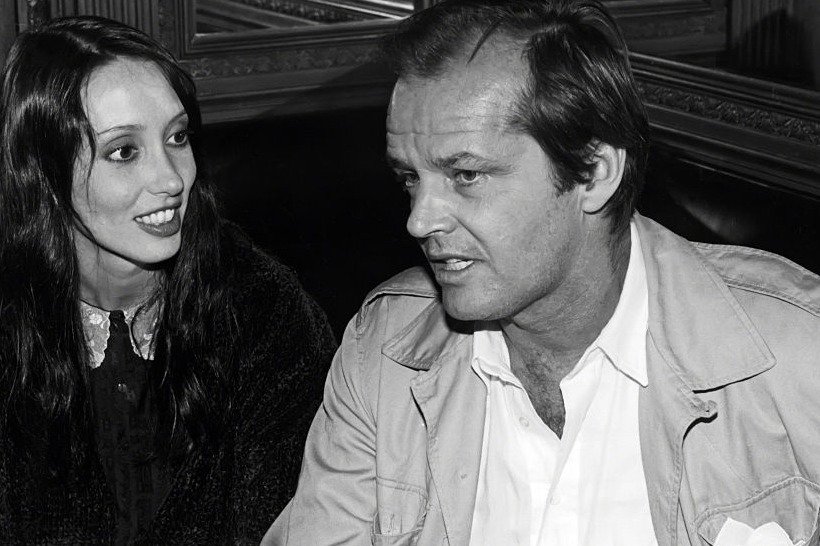 Adding to Shelley's isolation and insecurity was the fact that Kubrick seemed to give star Jack Nicholson preferential treatment. By 1980, Nicholson was also already a legend and he was given more freedom on set than Shelley. In the interview she gave for Viviane Kubrick's on-set documentary, Shelley admitted that she was jealous of how Jack was treated because of his star power and that she often felt that there were two directors on the film, one for her, and one for Jack. 
The Anxiety and Exhaustion Begin Taking Their Toll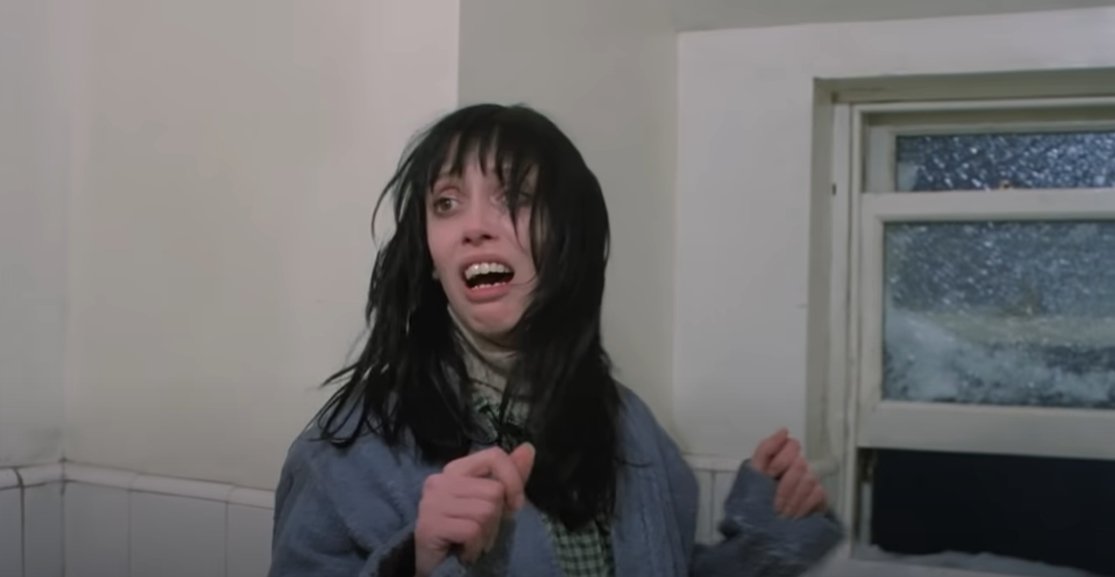 Halfway through production Shelley's anxiety and frustration began manifesting itself physically. She was so stressed and wound-up that her hair began falling out. In later interviews, Shelley related her typical workday on set. " I had to cry 12 hours a day, all day long, the last nine months straight, five or six days a week." She compared the experience to Primal Scream therapy, and even said, tongue-in-cheek, that it was "calming". 
The Bat Scene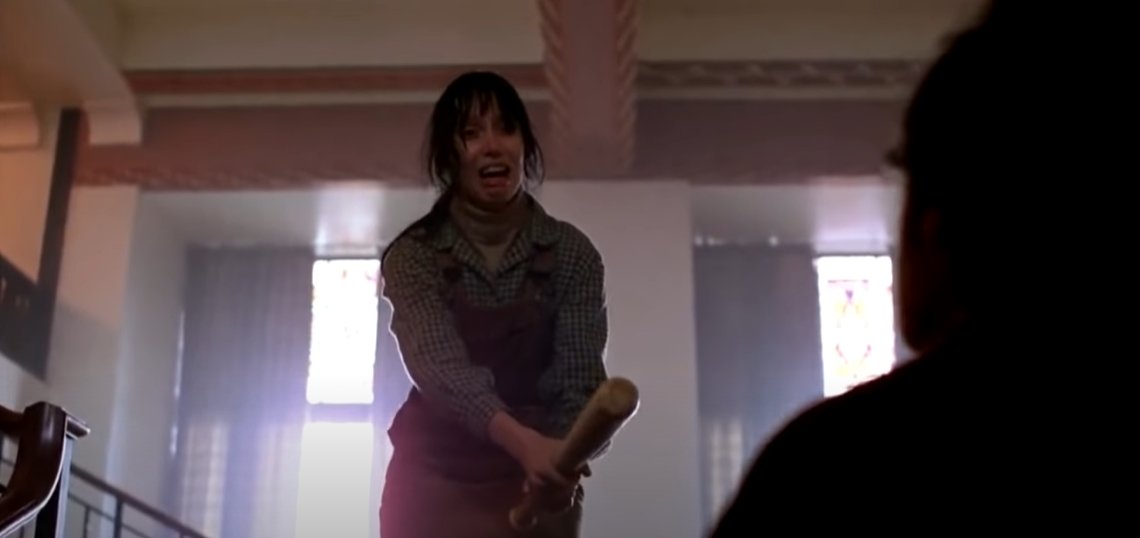 The climactic scene where Wendy finally uncovers the extent of Jack's madness, aka the bat scene, was arduous for a lot of reasons. By that point, Shelley began suffering from nervous exhaustion - much like her character - but that didn't stop Kubrick from ordering over 120 takes of the scene, which is a record number of takes for a single scene. Shelley had to, as she stated, cry, shake, and be generally terrified for over 12 hours. 
Shelley Takes a More Lighthearted Role 
Despite the exhaustion and physical and psychic pain she felt on the set of "The Shining", Shelley jumped from one iconic role to another. Her old friend Robert Altman asked Shelley to play Olive Oyl in his live-action film "Popeye", with Robin Williams playing the title role. Shelley jumped at the chance and she began filming the movie right after shooting wrapped on "The Shining". 
"The Shining" Is Released to Lukewarm Reviews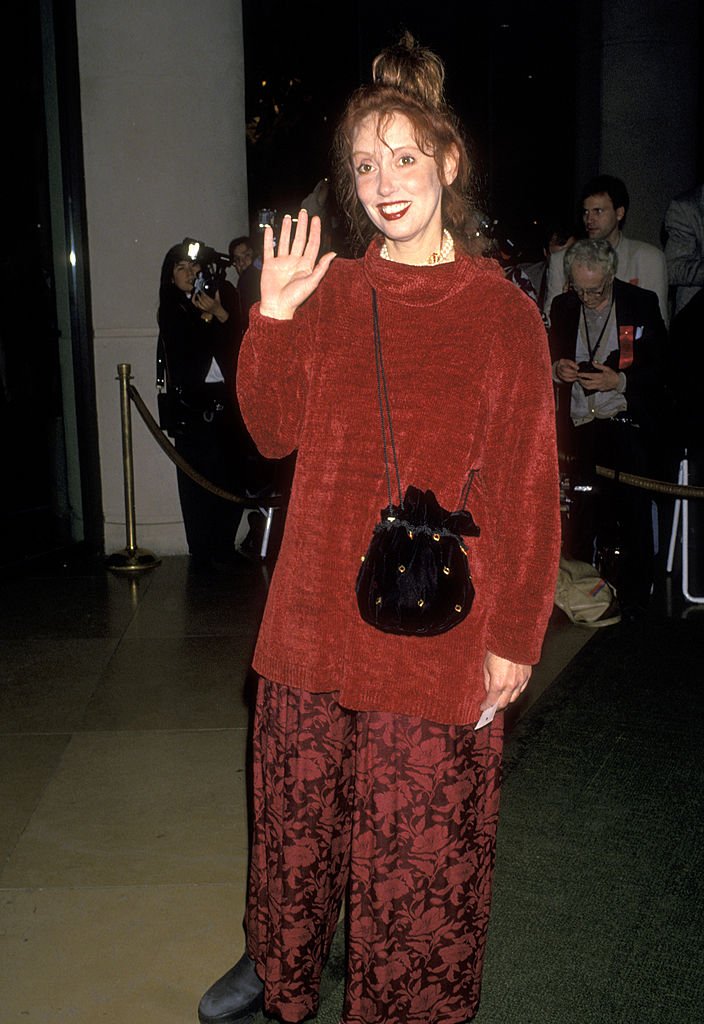 Shelley was busy filming "Popeye" so she didn't promote the film, which was a responsibility that fell to its "star" Jack Nicholson. She did read the reviews though, and she realized that despite all her hard work, and all the stress that she had to endure, the critics didn't even notice her. She said in an interview that the "reviews were all about Kubrick, like I wasn't there". 
Shelley's Post-Shining Career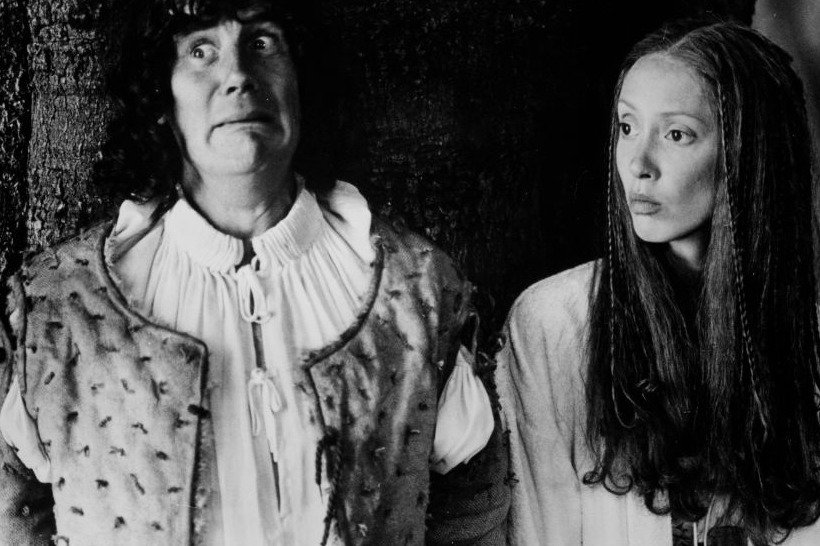 Shelley was thrilled to work with her friend and mentor Robert Altman after the trying experience with Kubrick. But shooting "Popeye" was no walk in the park. It was also marked by long hours and physical injuries. After "Popeye" she took a role in Monty Python alum Terry Gilliam's fantasy film "Time Bandits". While the subject matter of "Time Bandits" was easy-going, Shelley suffered a serious injury on set, when Gilliam fell through scaffolding and landed directly on Shelley nearly paralyzing her. 
Shelley Switches Gears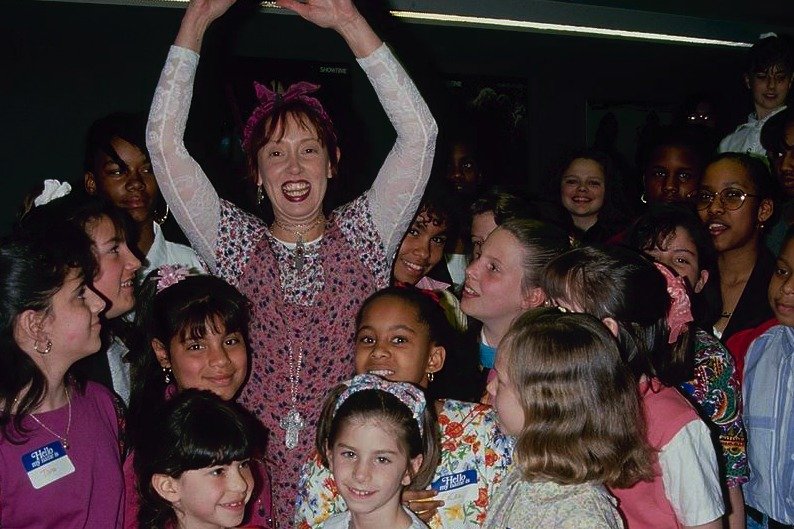 After a few forgettable film roles, Shelley transitioned to a life-long passion of hers: children's entertainment. Only two years after "The Shining" came out, Shelley starred and executive produced a children's anthology show, "Faerie Tale Theatre". She later went on to create her own production company, Think Entertainment. 
An Elusive Romantic Life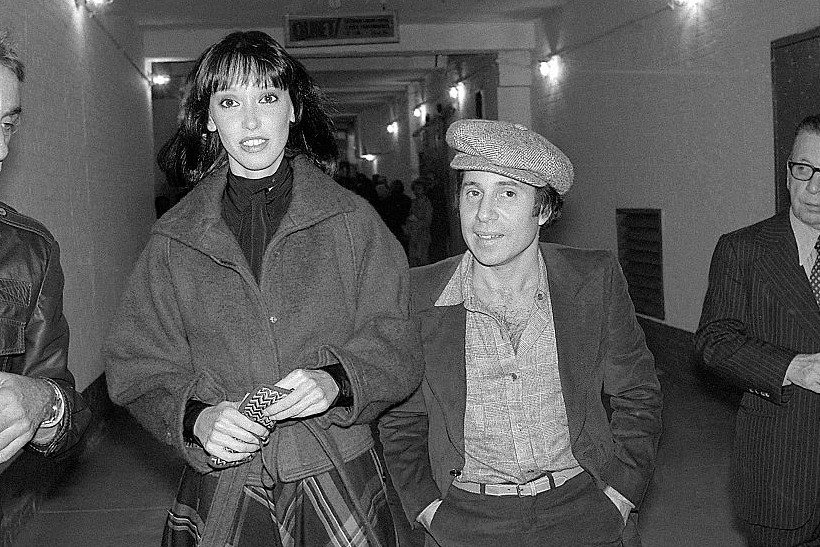 Aside from a very public relationship with singer Paul Simon early in her career, Shelley never married or had children. In the run-up to the release of "The Shining", it was announced that she was engaged to an actor from "Popeye" but it seems that the wedding never materialized. When asked why she never had children, Shelley replied that she was "too busy" to have kids and preferred to freeze one of her eggs. 
A Shocking Reappearance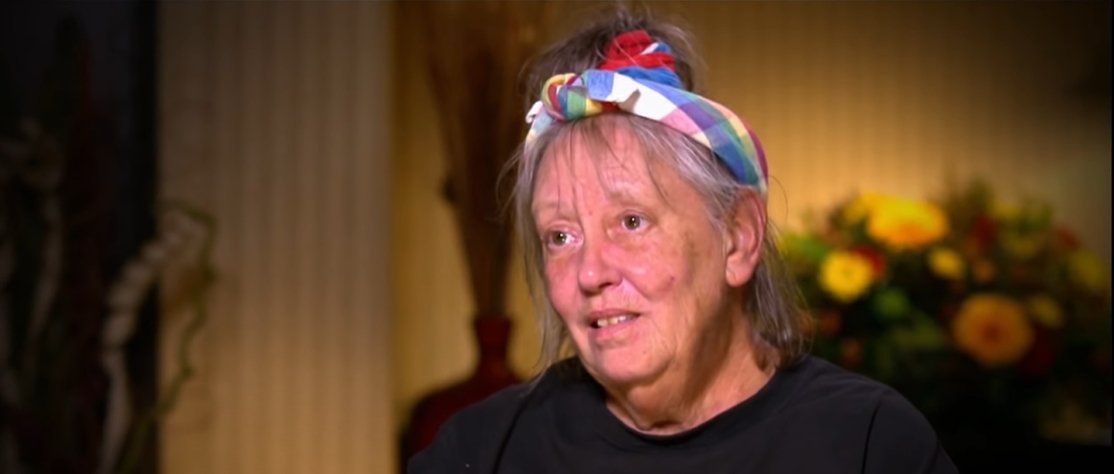 Given her time away from the spotlight, it was a shock to see Shelley appear on an episode of "Dr. Phil" in 2016 looking haggard, overweight, and sickly, far from the rail-thin, uniquely beautiful starlet that we came to now. During the segment, Shelley made some disturbing statements. She claimed that her "Popeye" co-star Robin Williams, who died two years before, was still alive as a "shapeshifter". She also declared "I'm very sick. I need help".  
Claims of Exploitation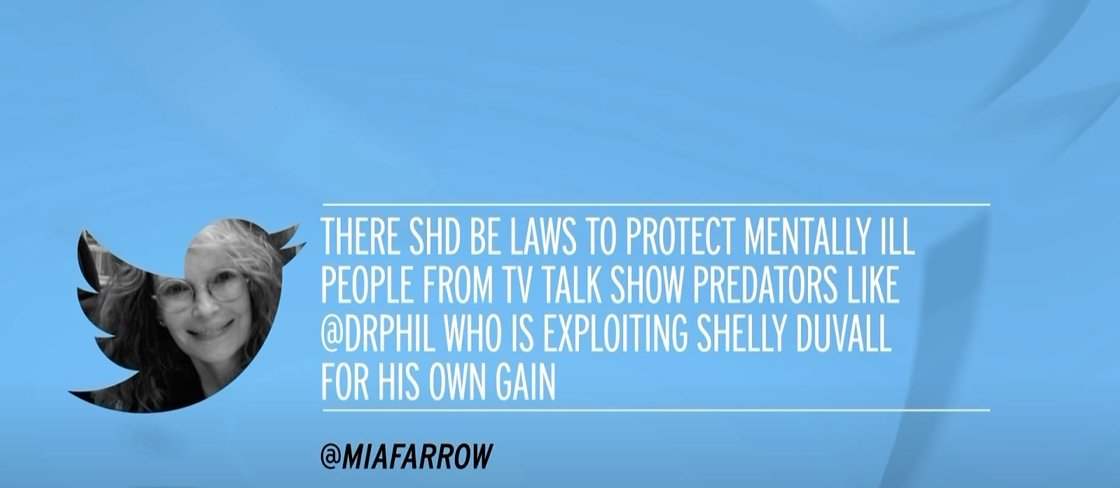 Shelley's shocking appearance on "Dr. Phil" led many celebrities to express their horror at the way the TV host seemed to be exploiting a severely mentally ill person. Mia Farrow and Stanley Kubrick's daughter both took to social media to denounce the show. For his part, Dr. Phil seemed to try to get Shelley help, which she subsequently refused. 
Did "The Shining" Undo Shelley?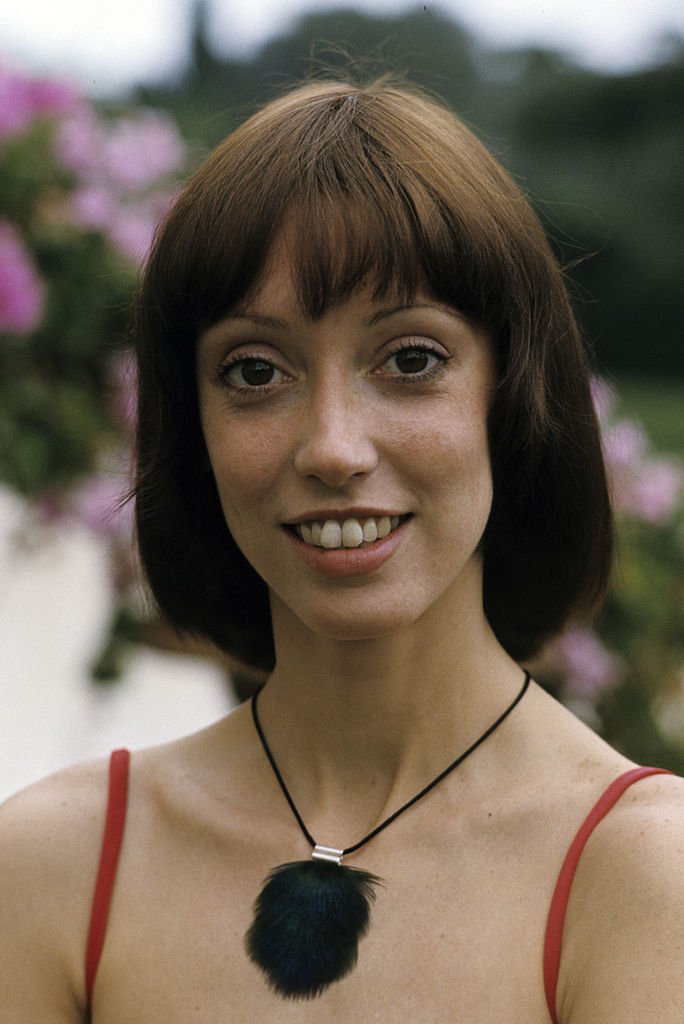 The tragic outcome of Shelley Duvall's life and career seemed to confound everyone. There was speculation that her experience filming "The Shining" led to her mental illness, even though it was over forty years ago. Other actors who worked with Kubrick have described it as a difficult experience but nothing on the level that would drive someone to such a fragile state. Shelley disappeared from the public eye after the "Dr. Phil" incident and her whereabouts are currently unknown, although she may still be living in Texas. 
What were some of your favorite moments from Shelley Duvall's career? Do you believe that working on "The Shining" drove her over the edge? Let us know what you think in the comments section below. Shelley Duvall's brief but storied acting career was something that she never wanted. She idolized Marie Curie and wanted to pursue a scientific career, but from her first meeting with Robert Altman, her destiny seemed to be out of her hands and in the hands of the men in her life. She enjoyed a few years of independence before her demons came to take what she had fought so hard to achieve.