Stars We Lost In 2020
We're only a little over a half year, and we've already lost quite a few celebrities. Basketball star Kobe Bryant, actor Fred Willard and more recently John Travolta's wife, actress Kelly Preston, are just some of the talented people we said farewell to in 2020. Today we pay homage to them by remembering them both on a personal and professional level.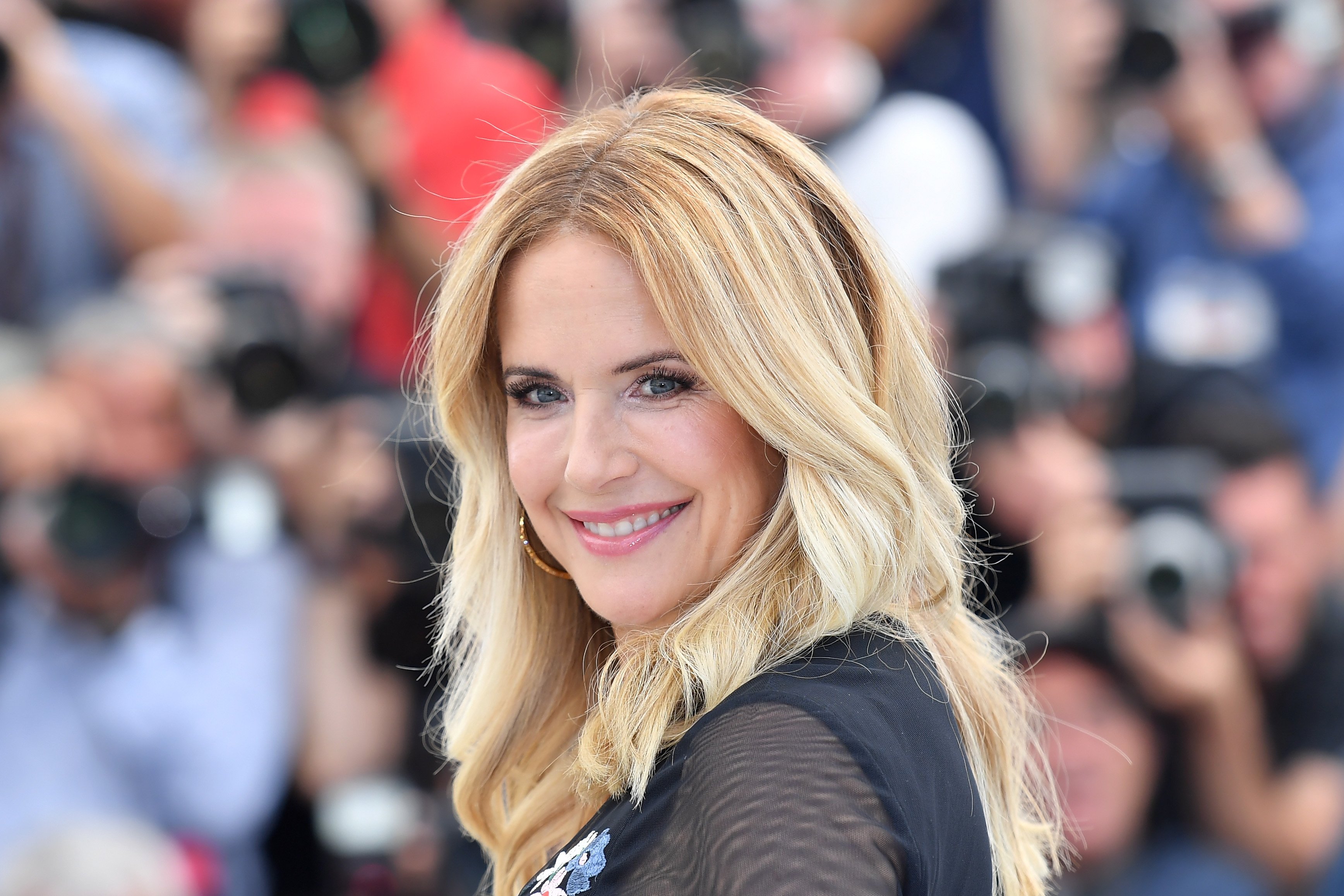 ---
Naya Rivera
Actress Naya Rivera was known for her role as cheerleader Santana Lopez on the TV show "Glee." The actress first began her career at 4 years old by appearing in the CBS sitcom "The Royal Family", a part for which she got a Young Artist Award nomination. She was a mother to a 4-year-old boy and was known for dedicating her time to several charitable organizations. She was found dead on July 13 on a lake in California. 
---
Regis Philbin
You will remember Regis Philbin for his amazing roles on various TV shows. From "Live! With Regis and Kathie Lee" to "Live! With Regis and Kelly," he has been shining on our screens for decades. Most recently you'll know him for his fantastic stint on "Who Wants to Be a Millionaire?."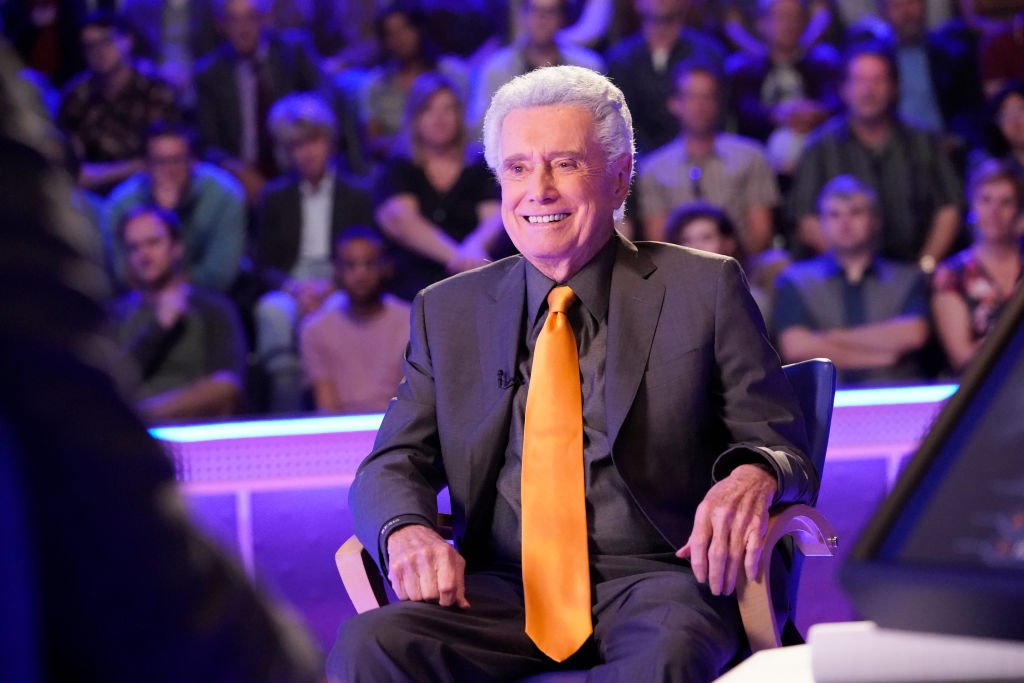 The 88-year-old sadly passed away on July 24, 2020. He will certainly be missed for his infectious personality and the comedy he brought to every one of his projects. His family released the following statement:  
"His family and friends are forever grateful for the time we got to spend with him – for his warmth, his legendary sense of humor, and his singular ability to make every day into something worth talking about. We thank his fans and admirers for their incredible support over his 60-year career..."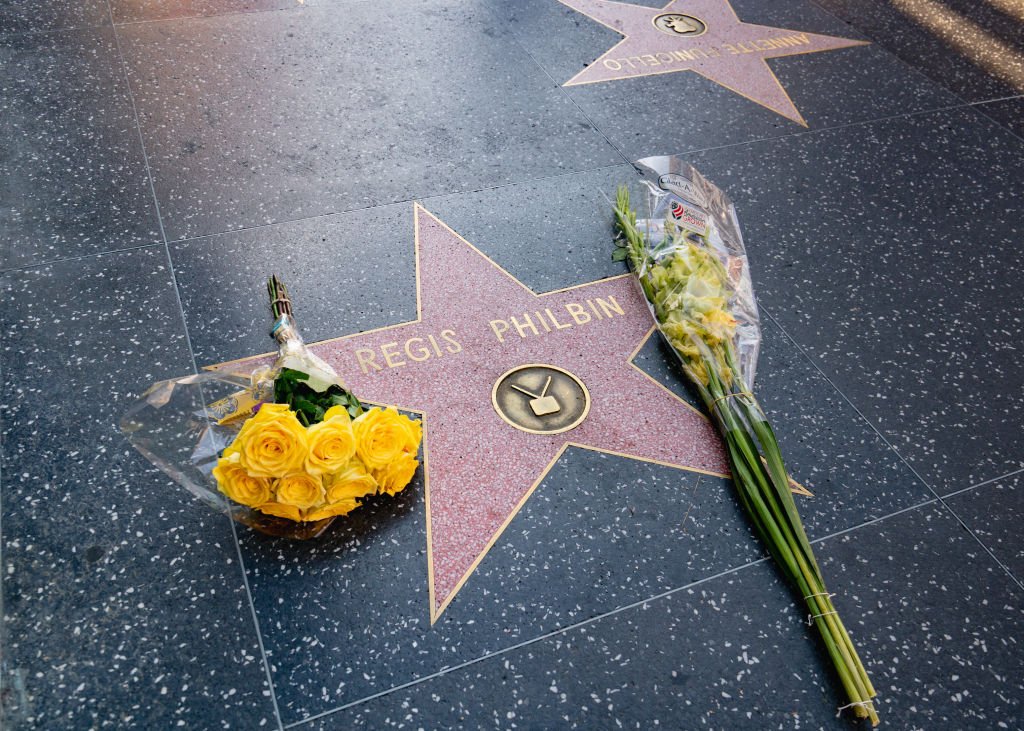 ---
Kelly Preston
Actress Kelly Preston, John Travolta's wife, known for her performances in movies such as "Jerry Maguire" and "For the Love of the Game", passed away on July 12 after losing a 2-year battle with breast cancer, at 57 years old. The last time the actress appeared in public was in 2018 when she walked the red carpet of her husband's movie "Goti."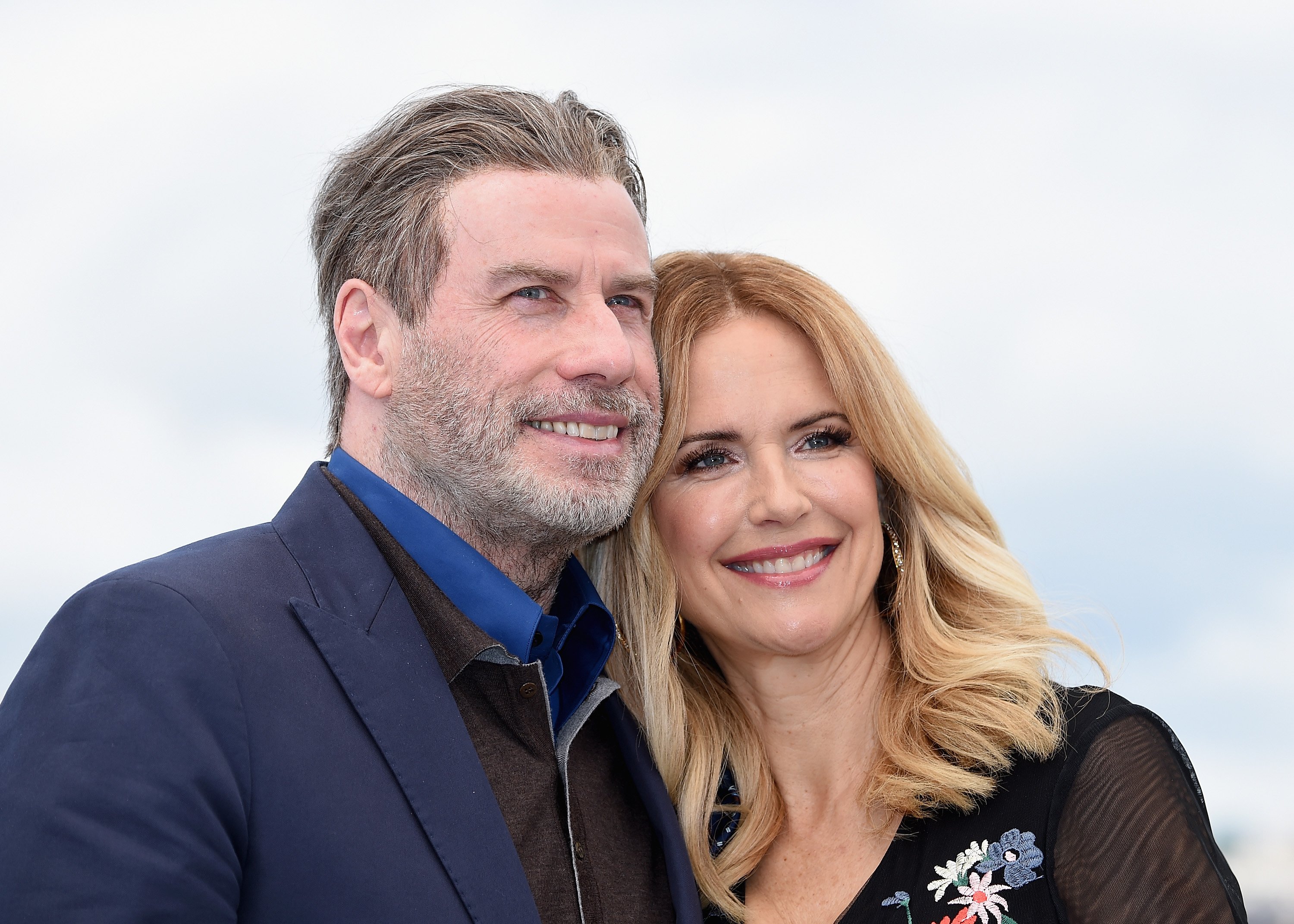 ---
Olivia de Havilland
The classic Hollywood actress Olivia de Havilland became best known for her role as Melanie in "Gone With the Wind", but it wasn't until 1946 that she won her first Academy Award for her role in "To Each His Own". She originated the "de Havilland law" when she won a lawsuit against Warner Bros. in the 40s. The actress passed away on July 25, at 104 years old.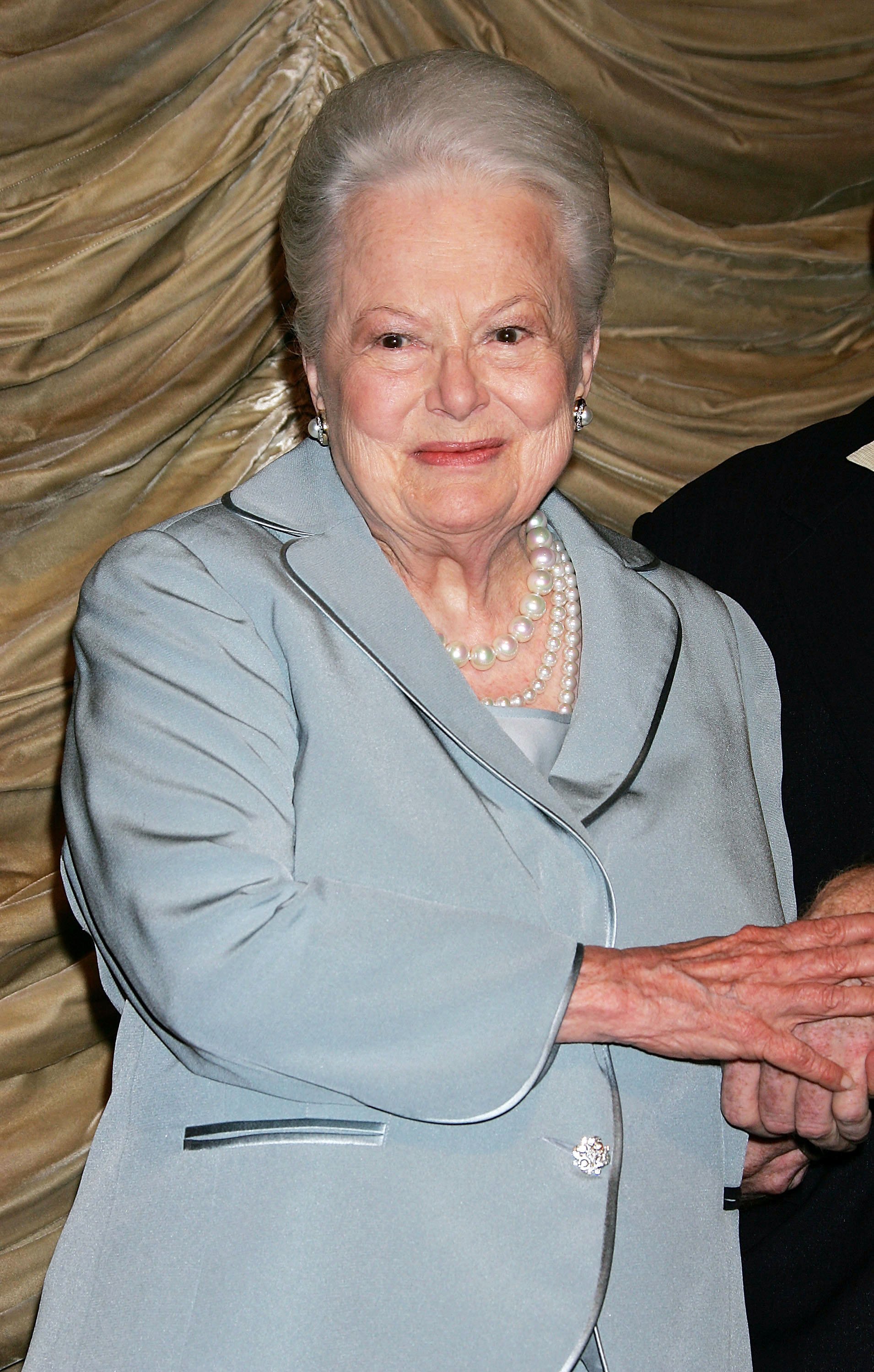 ---
Chris Trousdale
Chris Trousdale had been a member of the boy band Dream Street, since he was only 14, alongside Greg Raposo, Matt Ballinger, Jesse McCartney, and Frankie Galasso. He went on to find further success on TV as an actor on shows such as "Days of Our Lives" and "Lucifer." The recording artist sadly passed away on June 2 of an undisclosed illness, at 34 years old.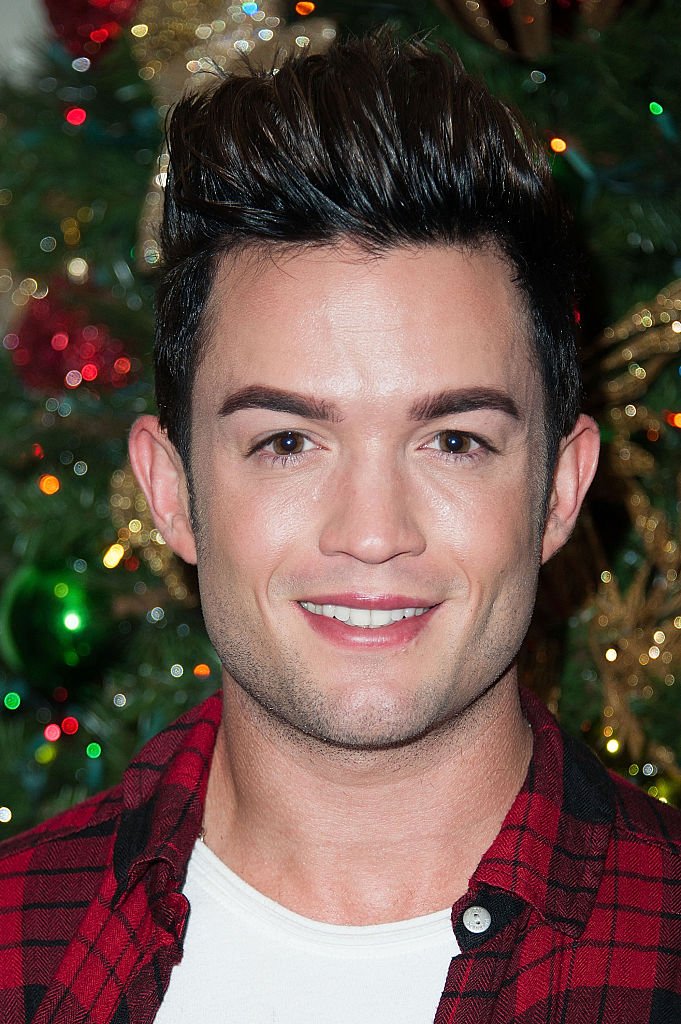 ---
Ian Holm
British actor Ian Holm became particularly famous for playing the role of android Ash in Ridley Scott's horror movie "Alien" back in 1979. Years later, he would again play another memorable role as hobbit Bilbo Baggins on "Lord of the Rings." Holm passed away on June 19 at the age of 88.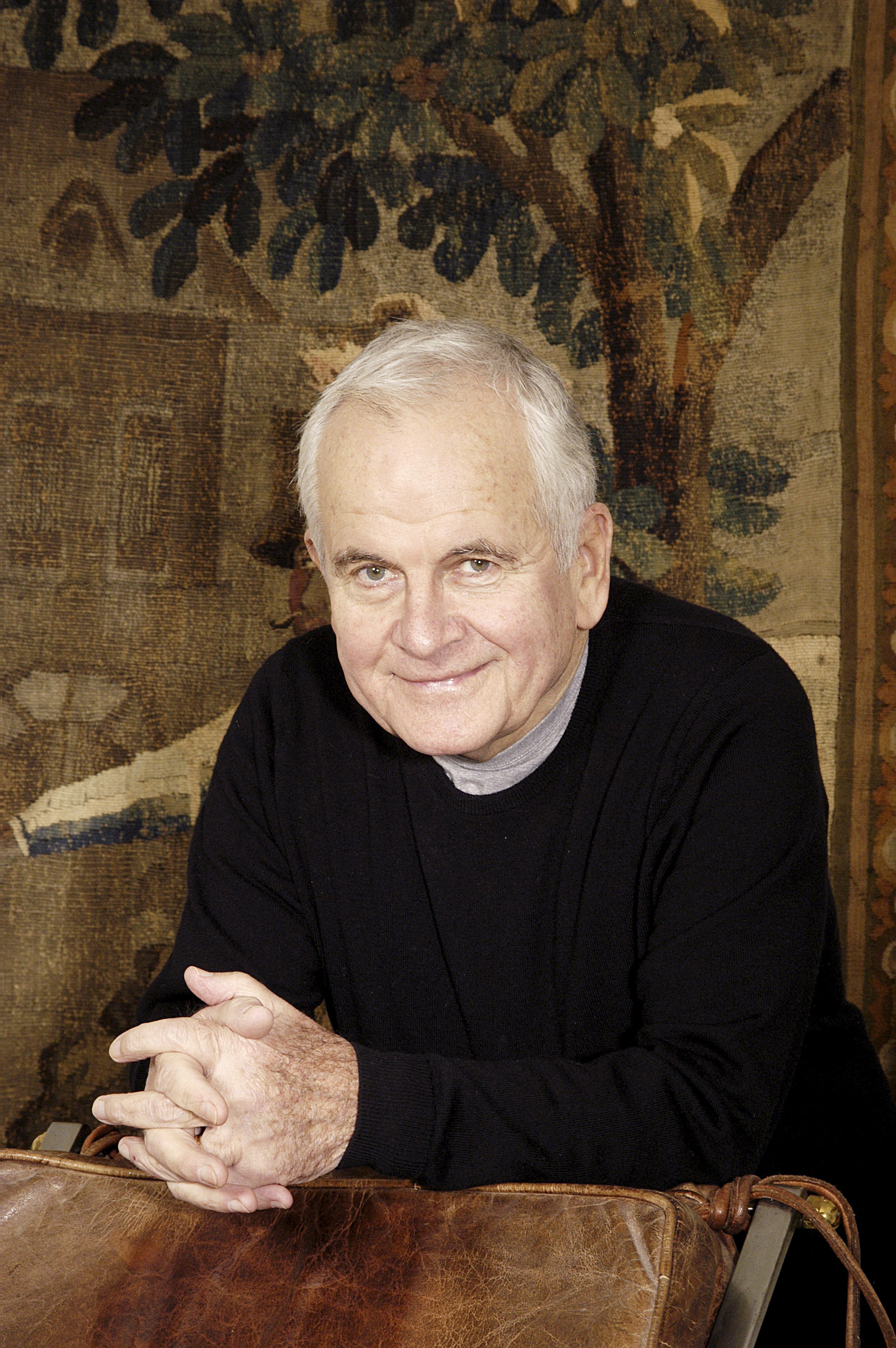 ---
Ken Osmond
His role as Eddie Haskel, Wally Cleaver's smart-mouthed best friend in the comedy "Leave It to Beaver" was the one he was most recognized for. Ken Osmond was only 14 when he played Eddie. He went on to appear in several other TV shows and movies such as "Happy Days," "Lassie," and "Hi Honey, I'm Home." Osmond passed away on May 18 at his home in Los Angeles from a cardiopulmonary arrest. He was 76 years old.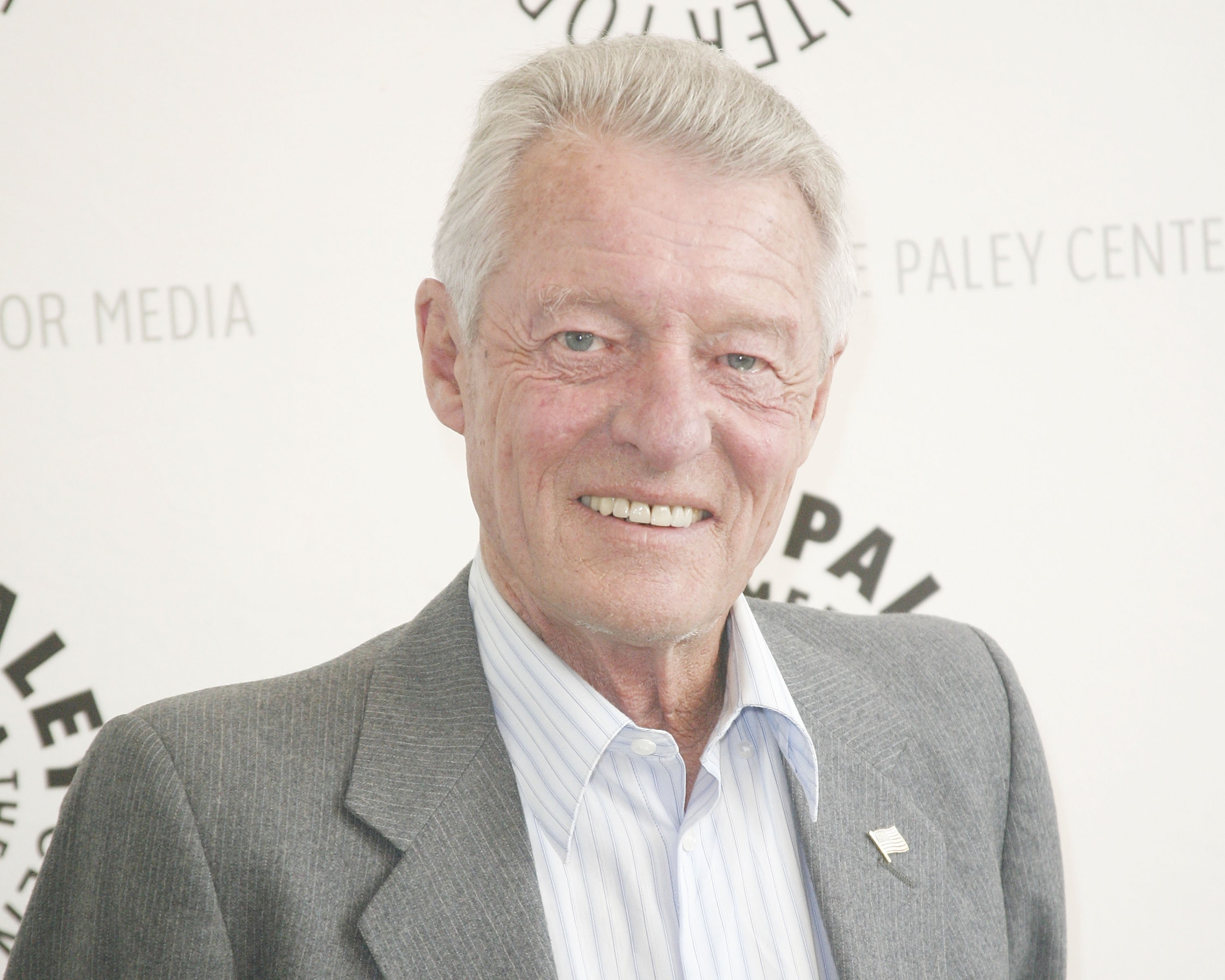 ---
Benjamin Keough
Benjamin Keough, Lisa Marie Presley, and musician Danny Keough's son, and Elvis Presley's grandson, died July 12.  Born in 1992, Benjamin, who had an uncanny resemblance to his grandfather, led a private life, away from the public eye, despite his incredibly famous backgrounds. He worked as a musician and did some acting work. 
---
Kenny Rogers
Known for hits like "The Gambler" and "Island in The Stream," country star Kenny Rogers died on March 20 from natural causes at the age of 81. Rogers was responsible for several bestselling songs and albums, which represented a perfect mix between pop and country. He was particularly good at choosing songs from other writers which would end up becoming major hits.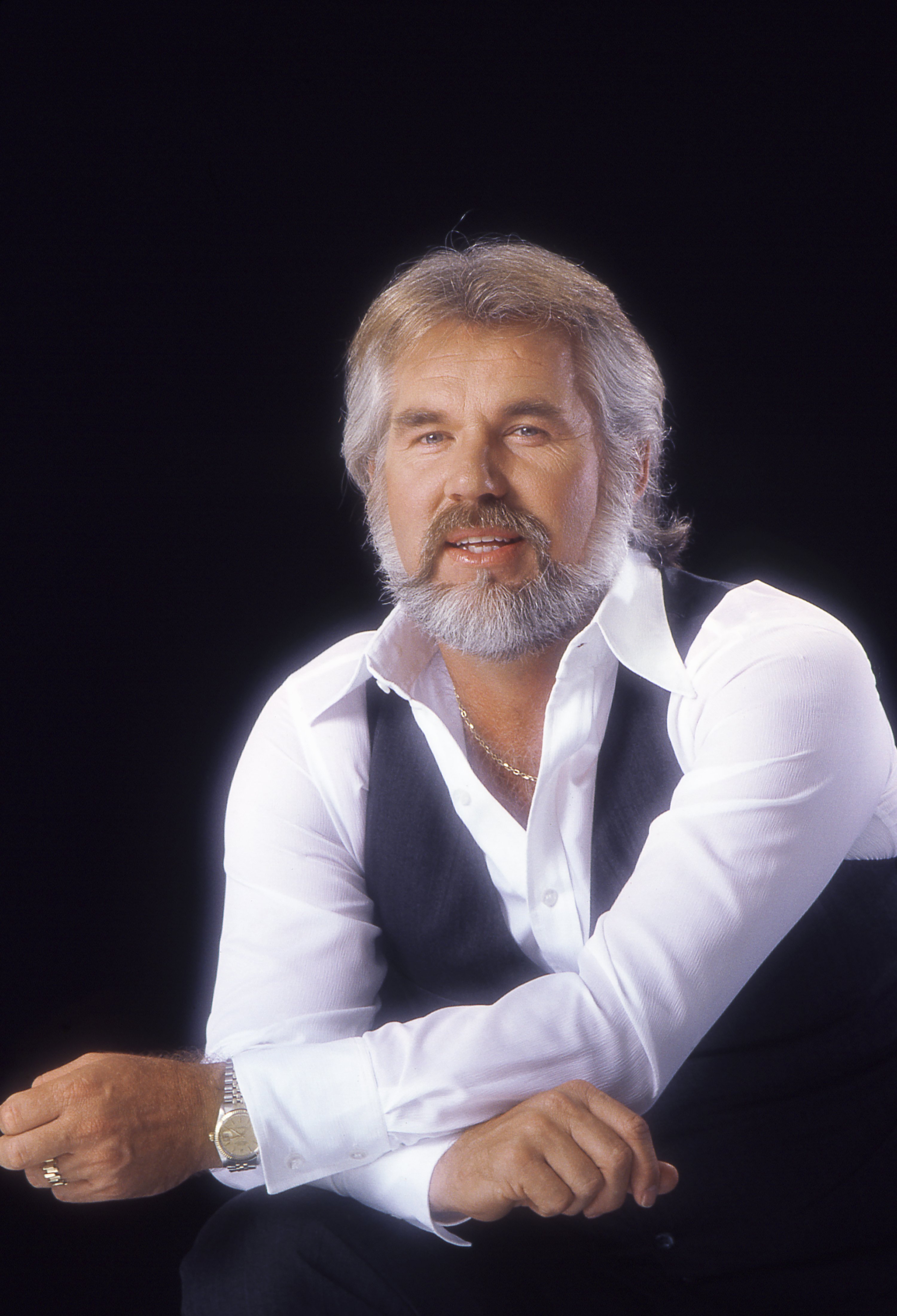 ---
Jerry Stiller
No one could remain indifferent to Jerry Stiller's comedic skills. Ben Stiller's father was best known for his role as Frank Costanza in the 90s sitcom "Seinfeld" and later as Arthur Spooner in "The King of Queens," but his career started back in the 50s as half of the comedy team "Stiller & Meara" alongside his late wife, Anne Meara. Jerry passed away on May 11.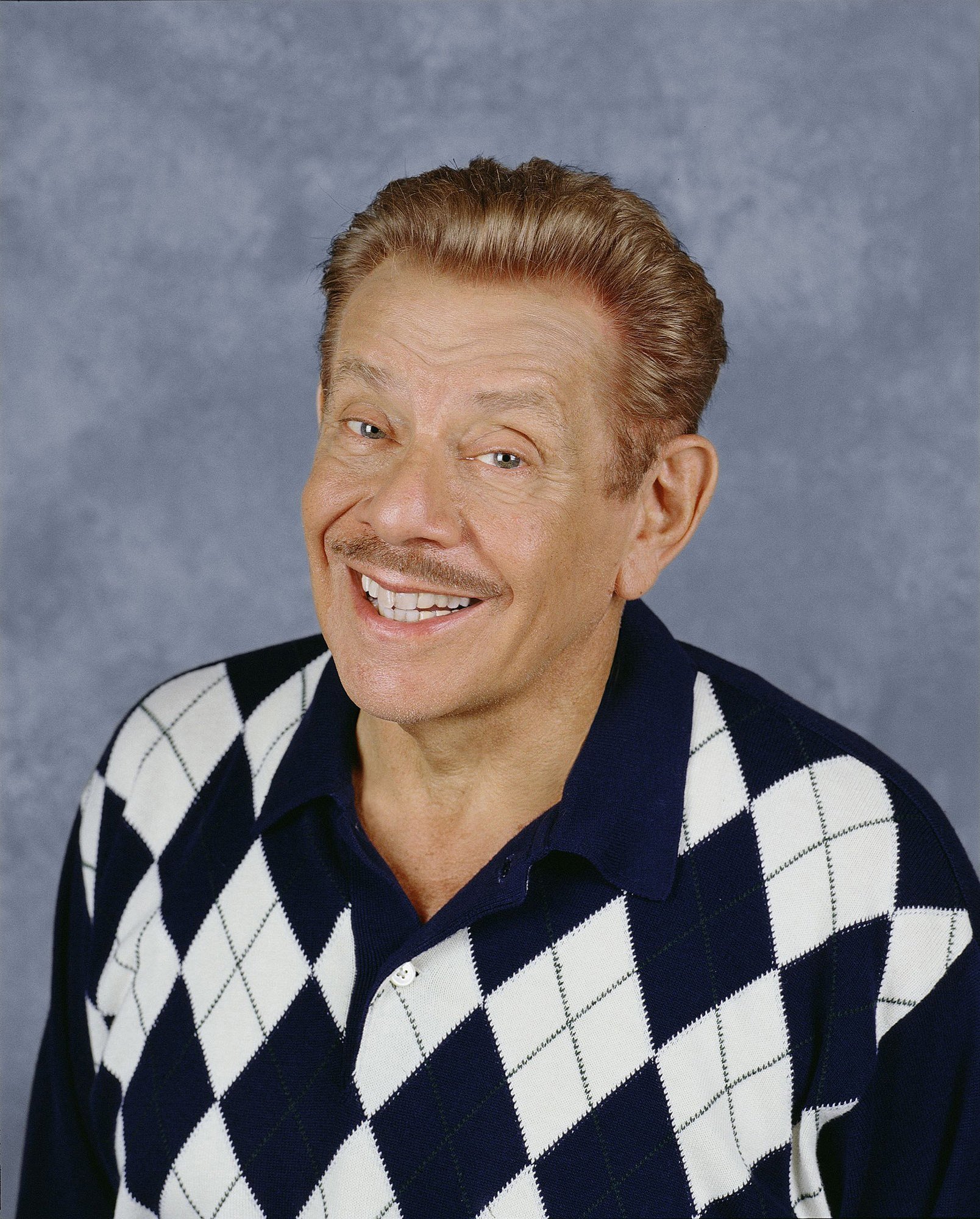 ---
Kirk Douglas
Legendary actor Kirk Douglas died at 103 years old on February 5. Douglas had more than 92 acting credits having starred an appeared in movies such as "Spartacus," "The Bad and The Beautiful," and "Paths of Glory." He played an essential role in getting rid of Hollywood's Black List, by including Dalton Trumbo full credit on "Spartacus."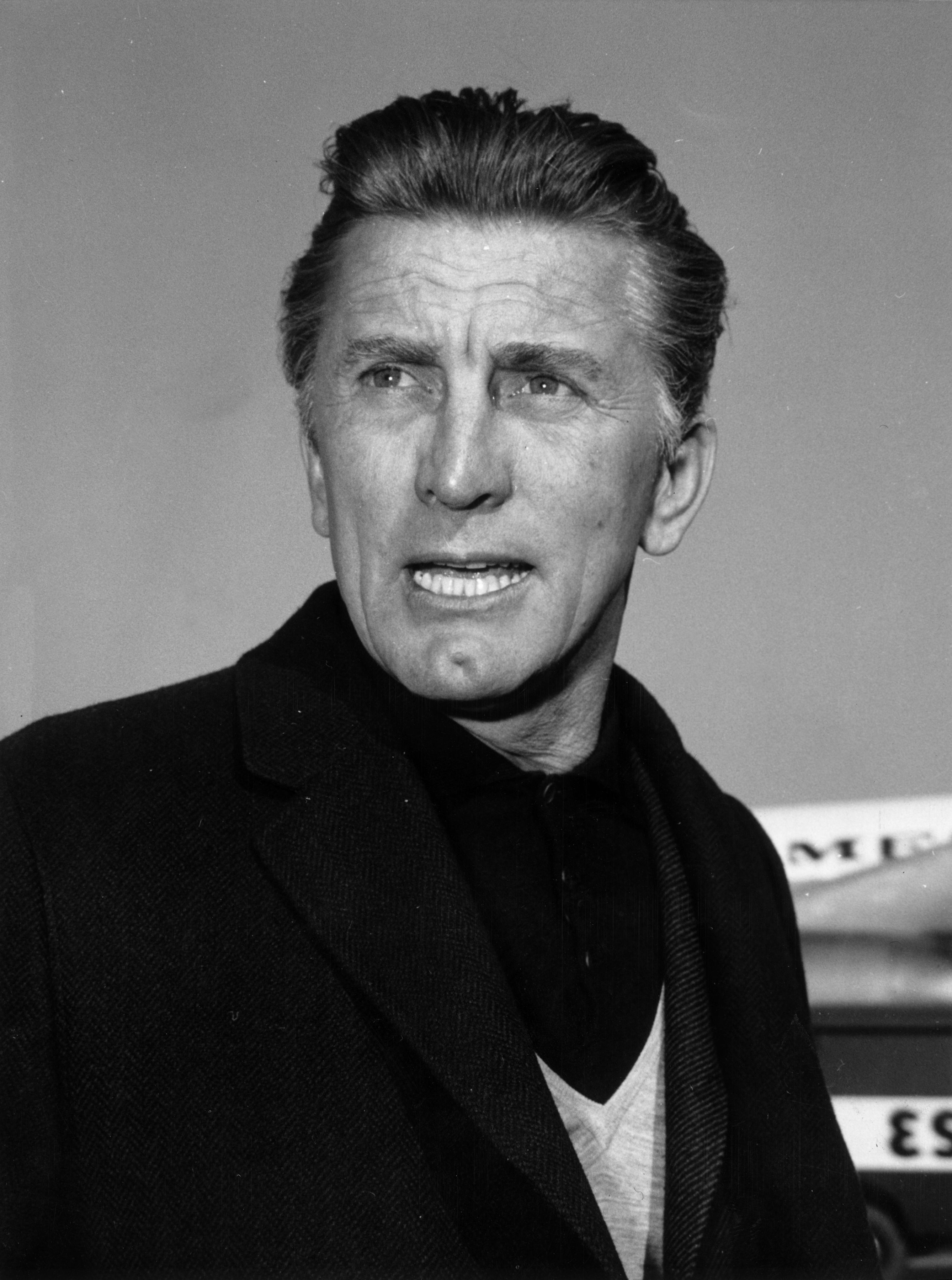 ---
Silvio Horta
Best know for being the head writer of "Ugly Betty", a show that ran for four seasons on ABC from 2006 to 2010, and for writing the screenplay of the 1998 movie "Urban Legend", Miami-born Silvio Horta passed away at 45 years old on January 7. Before "Ugly Betty", Horta also wrote two sci-fi TV shows, "Jake 2.0" and "The Chronicle."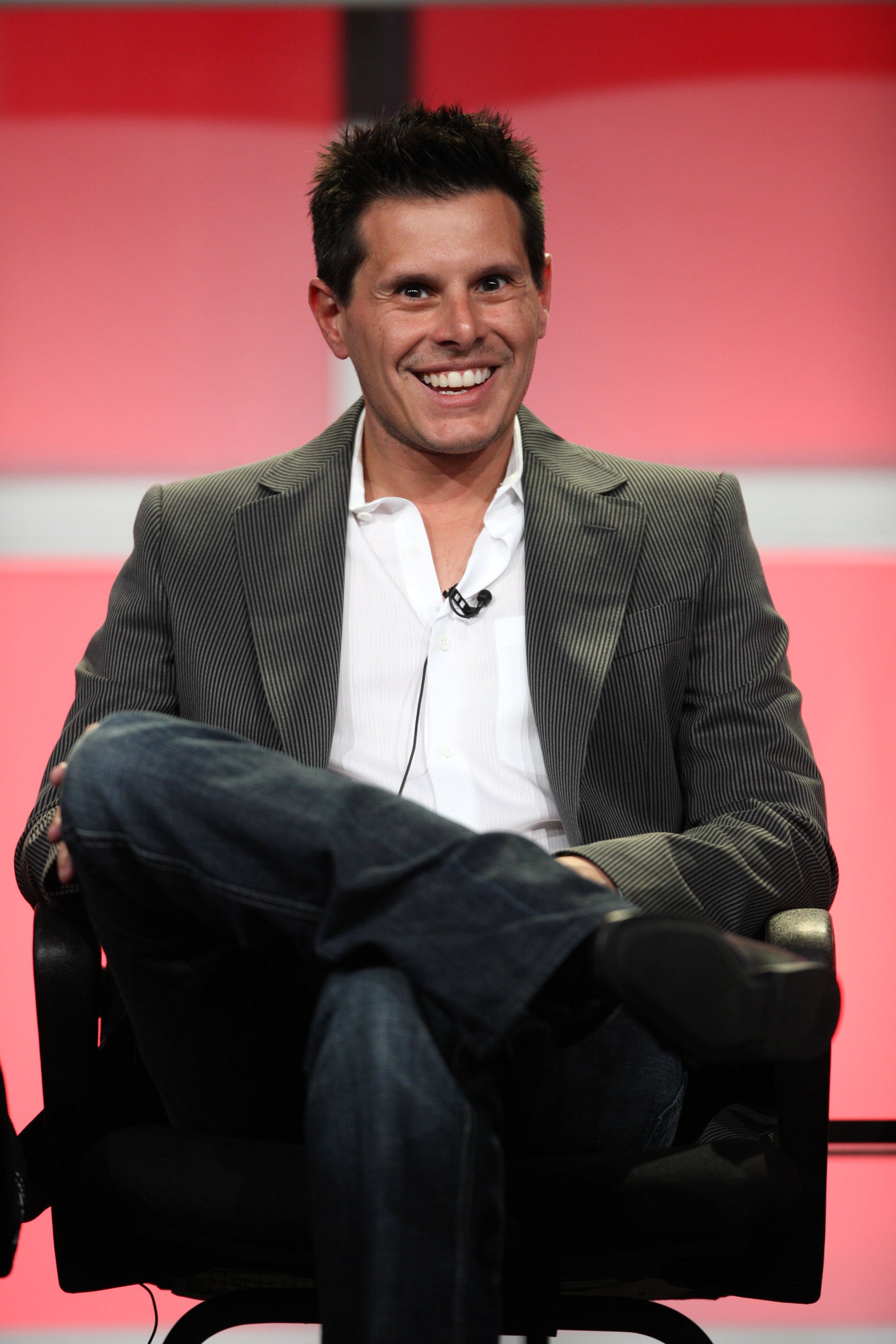 ---
Kobe Bryant
At 18 years old, Kobe Bryant became one of the youngest players in NBA history. Through his 20-year-long career as a basketball player, he was a five-time NBA champion. In 2018 Bryant won an Oscar for his movie "Dear Basketball." The 41-year-old athlete passed away on January 26 in a helicopter crash in Calabasas, California.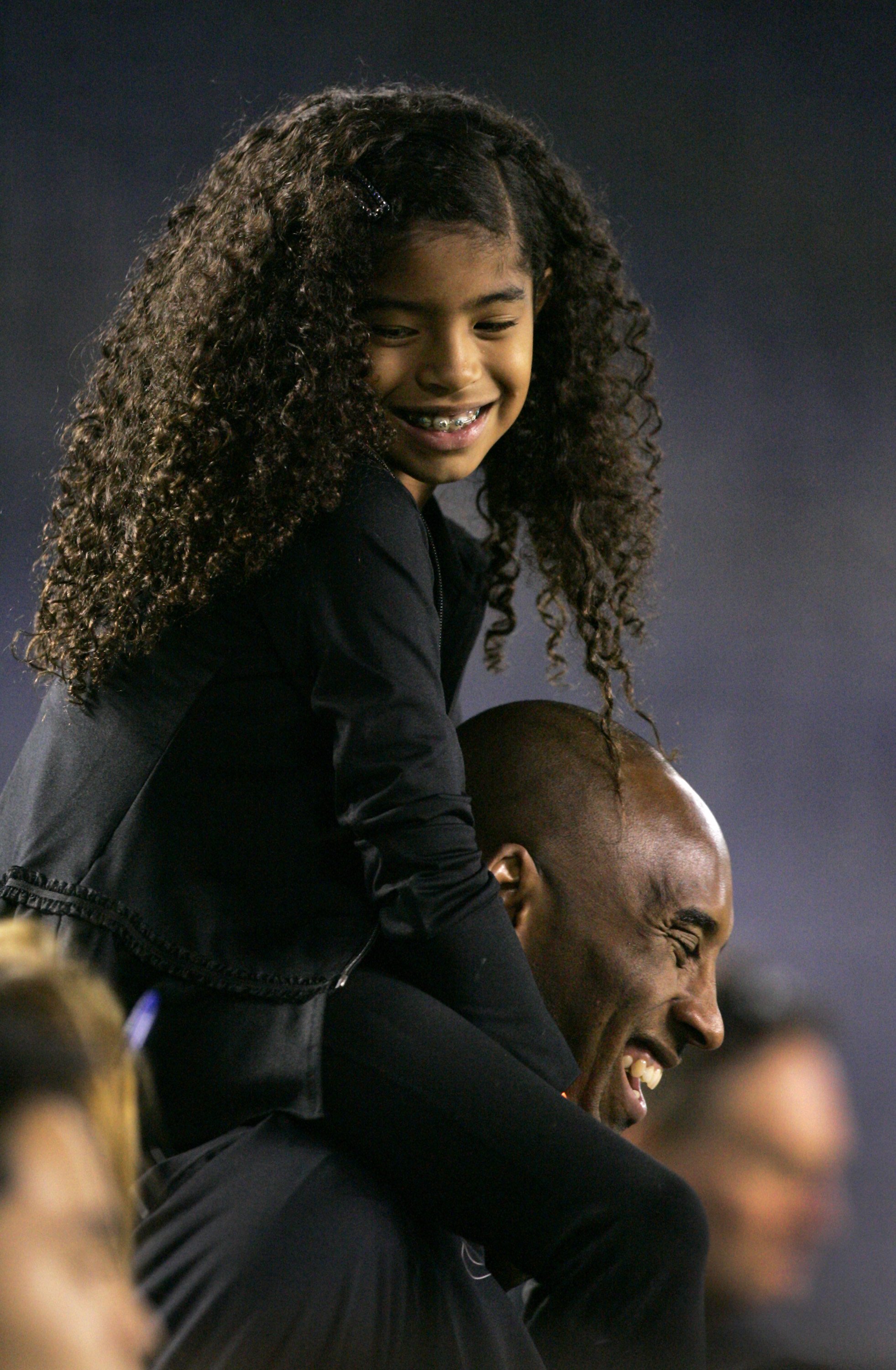 ---
James Lipton
James Lipton, the dean of the Actors Studio Drama School in New York and the longtime host of the Bravo show "Inside the Actor's Studio" for 22 seasons, died on March 2 at 93 years old. On the show, Lipton talked to many A-List actors such as Robin Williams, Anthony Hopkins, and Whoopi Goldberg, just to mention a few.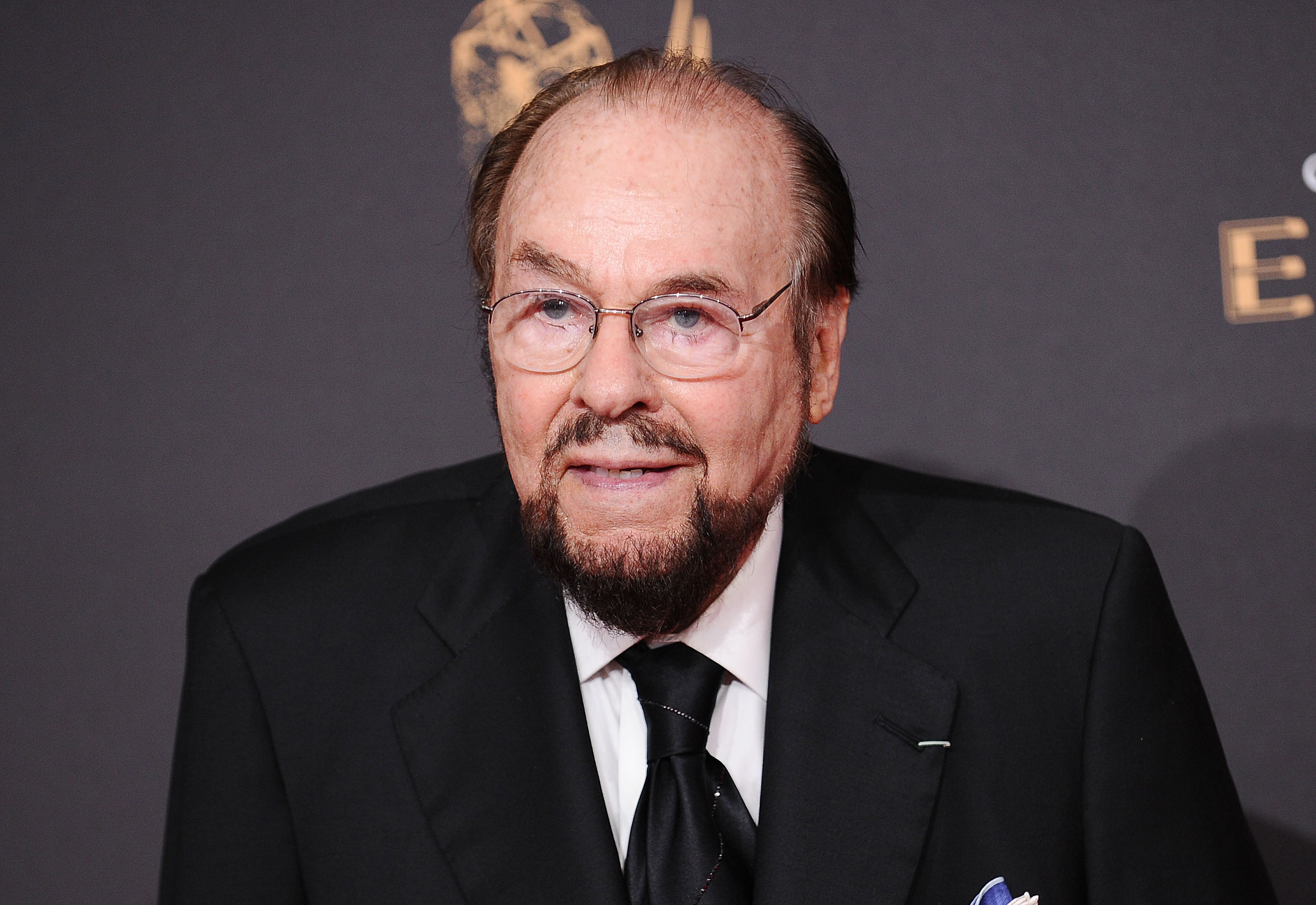 ---
Logan Williams
Known for playing Barry Allen's younger version on the superhero drama "The Flash," Logan Williams passed away on April 2, at the young age of 16 years old. Born in a small town called Coquitlam, in British Columbia, Canada, the young actor had also appeared in other TV shows such as "Supernatural" and "The Whispers."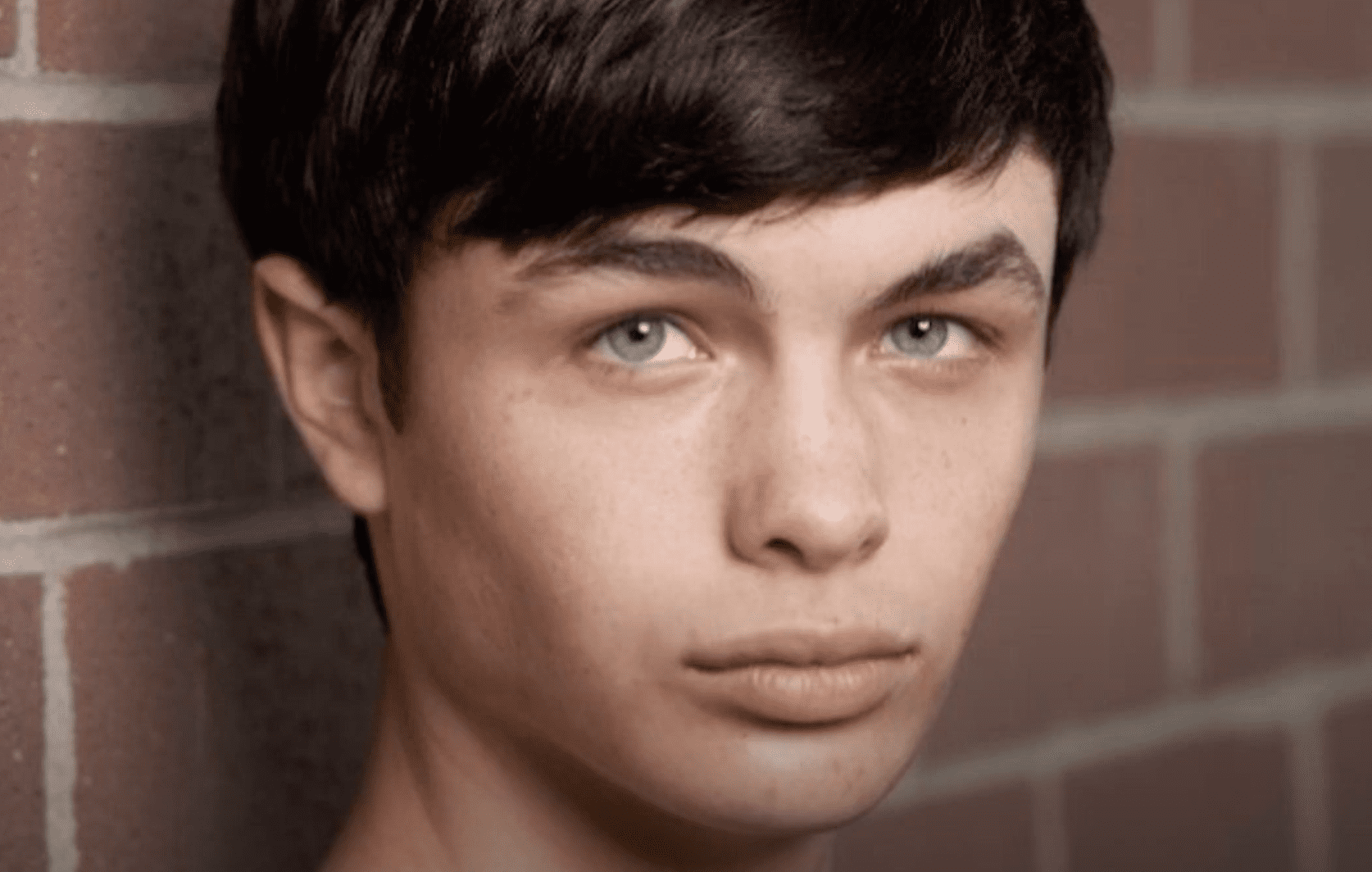 ---
Shirley Knight
Two-time Oscar-nominated actress Shirley Knight passed away on April 22 at 83 years old. Born in Kansas, Knight was known for not staying in her comfort zone when it came to accepting roles or making career moves. In 1964 she left Hollywood for New York to study at the Actors' Studio. She went on to earn a Tony, three Emmys, and 2 Oscar nominations for Best Supporting Actress.
---
Carl Reiner
Throughout more than six decades, Carl Reiner was not only an actor but also a comedy writer and a director. His work in television, stage, and film earned him a Grammy Award, nine Emmys, and the Mark Twain Prize for American Humor. Reiner passed away on June 29 at 98 years old.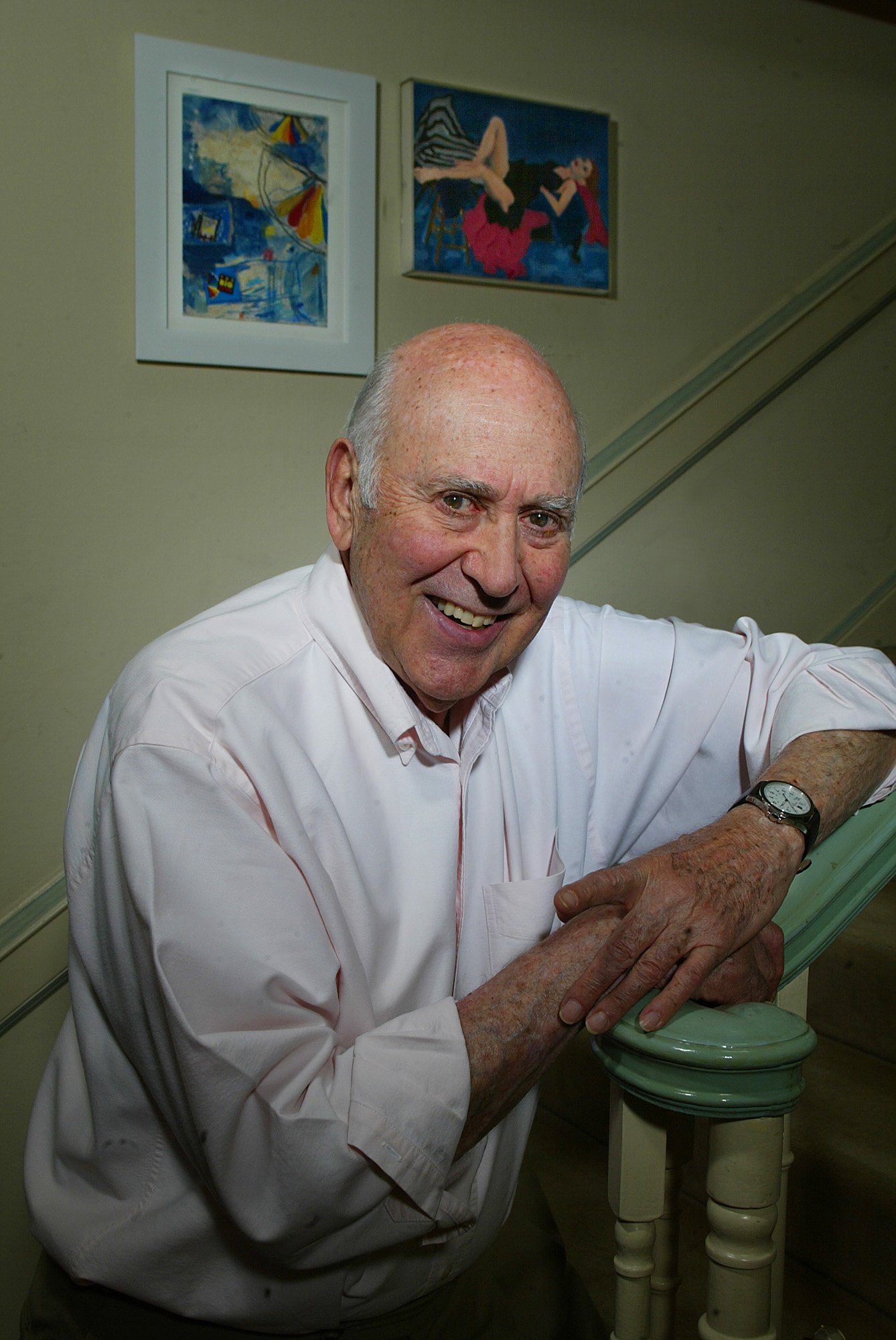 ---
Cliff Robinson 
The NBA bid a sad farewell to Cliff Robinson aka "Uncle Cliffy," who passed away at the age of 53 years old on August 29, 2020. Known for his trademark headband and great ball skills, the world was heartbroken to have lost such a star athlete. The NBA shared, "We extend our heartfelt condolences to Cliff's family & loved ones."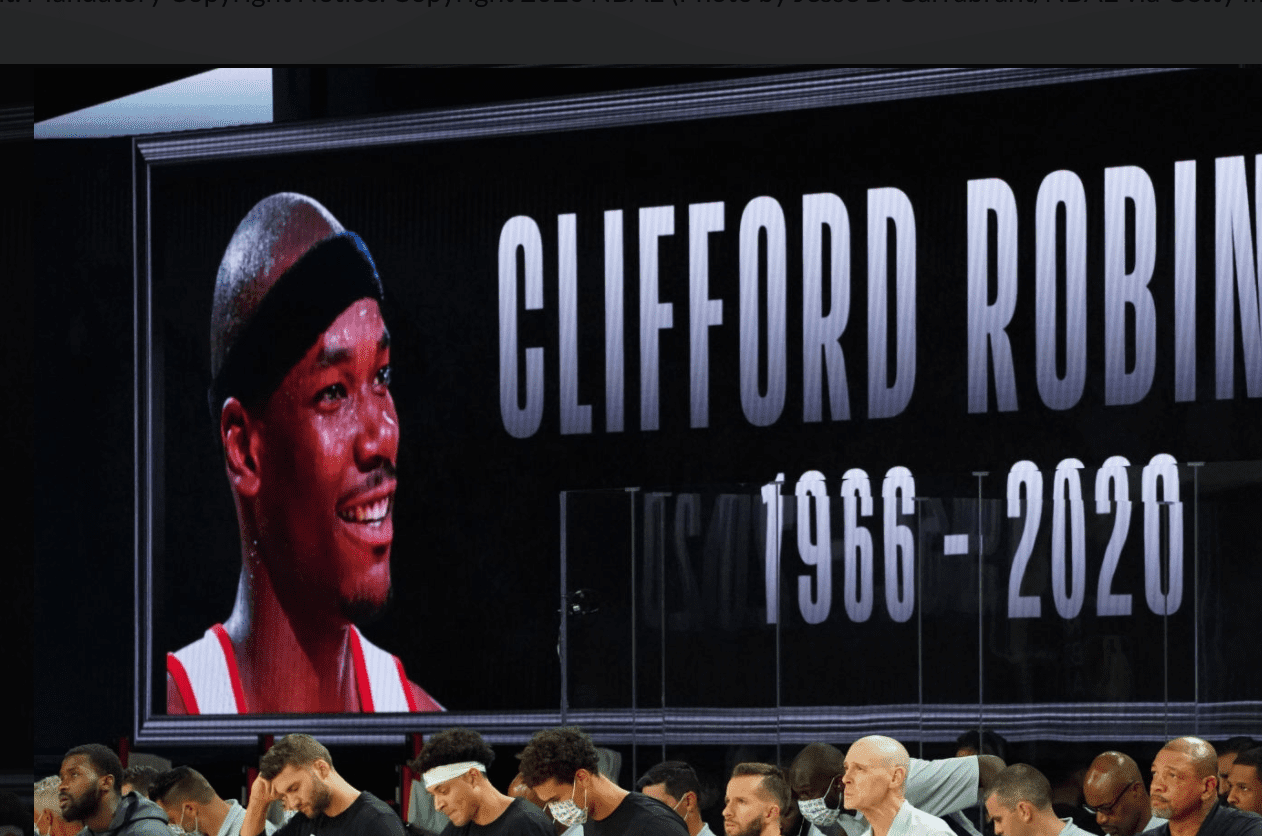 ---
Erick Morillo
This beloved DJ shot to stardom thanks to the '90s hit "I Like to Move It," which was featured on Madagascar movies and became a memorable '90s hit for sure. The 49-year-old sadly passed away on the 1st of September, leaving a big gap in the music industry. Rest easy, Erick. 
---
Rupert Young
Rupert Young, the twin brother of the hit British singer-songwriter, Will Young, passed away at the tender age of only 41. The sad news was announced by the family on August 4, 2020. Will, who was a big supporter of his brother, is devasted by the news and will miss his sibling.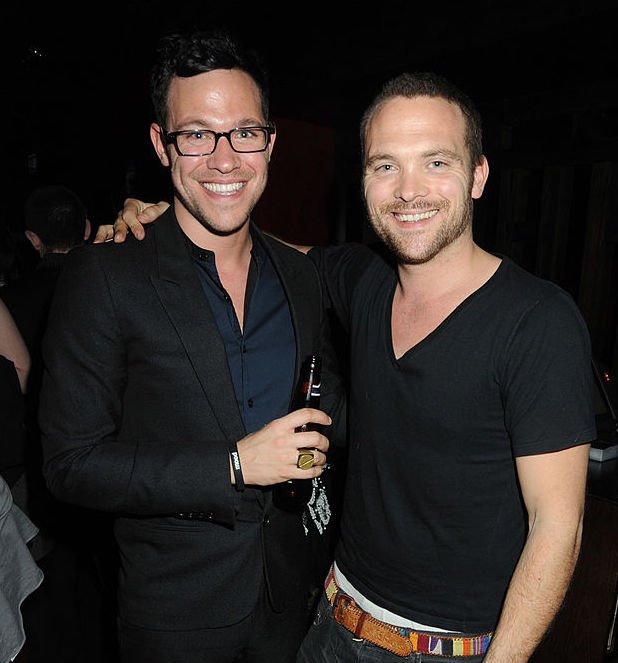 ---
Wilford Brimley
Mister Wilford Brimley was an astounding actor, known mainly for his roles in Our House and The Waltons. He passed away on the first day of August 2020 at 85 years old. The tributes poured in for the legend, with Stephen Colbert adding, "RIP Wilford Brimley, so many great performances."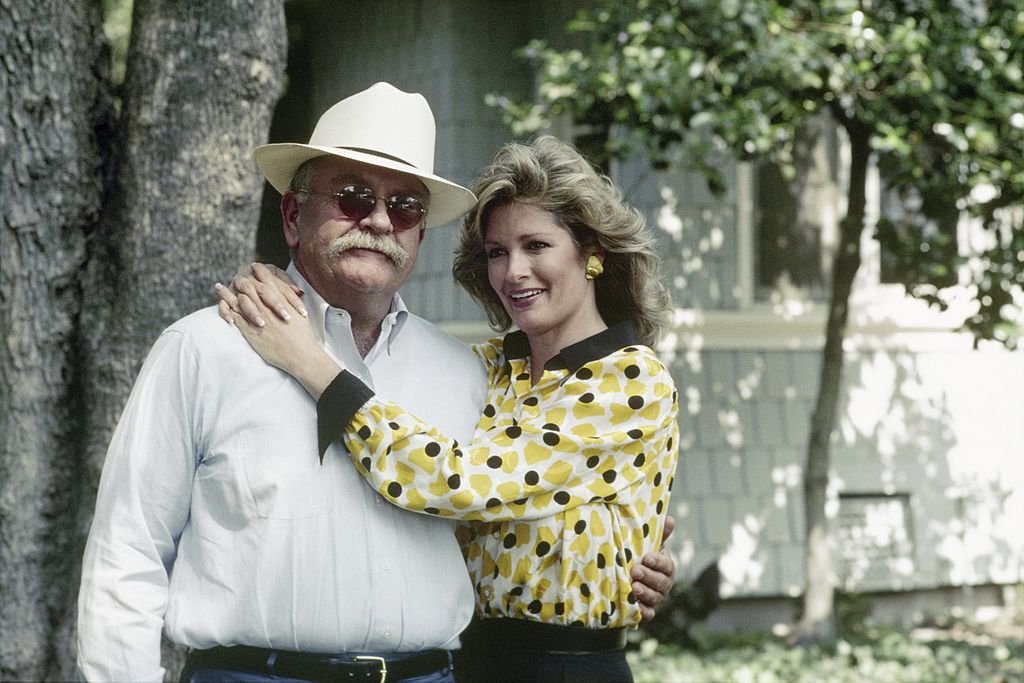 ---
Little Richard
Known as one of the pioneers of Rock and Roll, Little Richard was responsible for several hits during the mid-50s like "Long Tall Sally," "Tutti Frutti," and "Slippin & Slidin." Richard helped establish the core of the rock and roll genre, paving the way for other artists such as The Beatles or Elton John. The legendary flamboyant artist passed away on May 9 at 87 years old.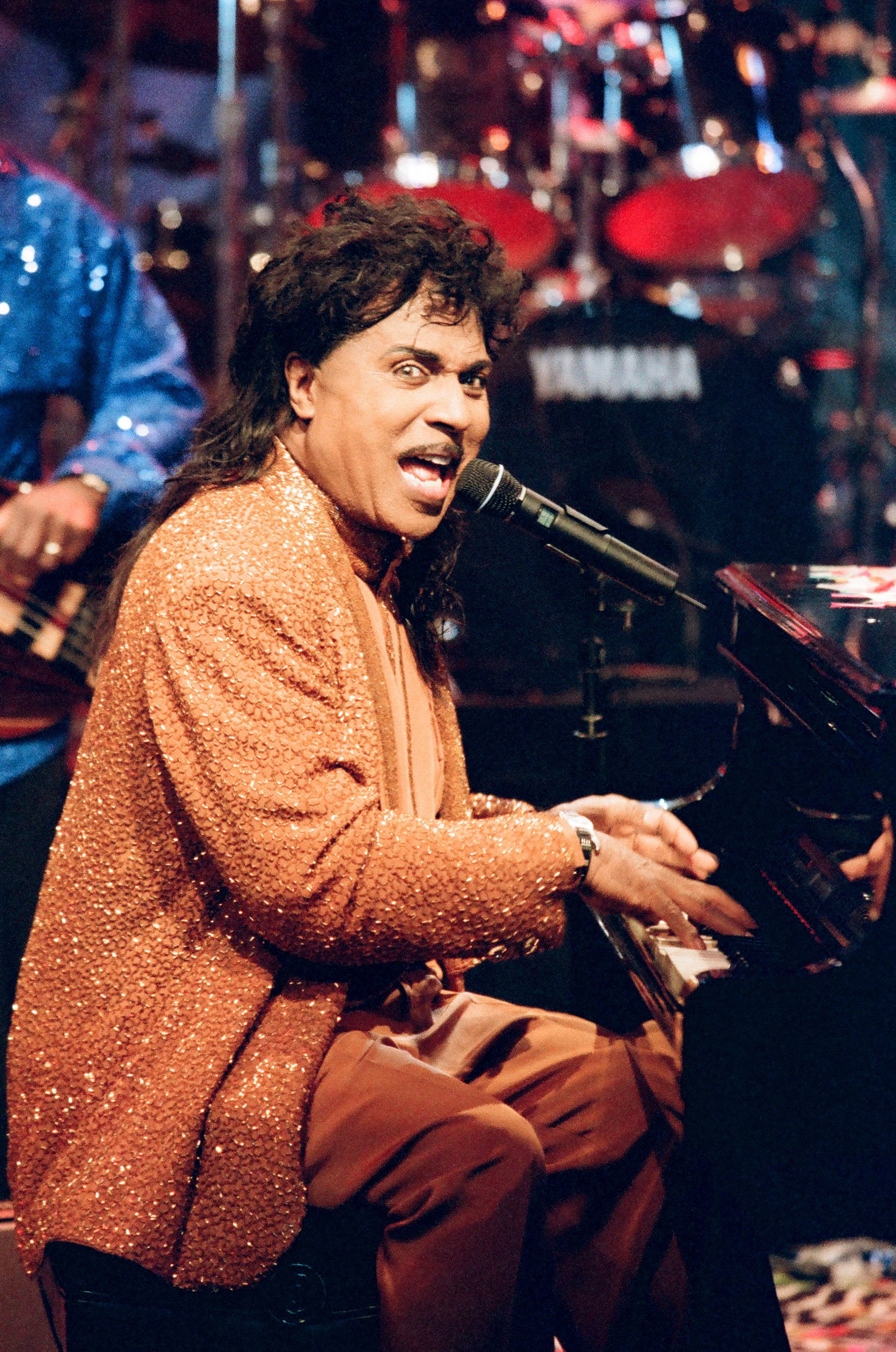 ---
Sam Lloyd
You probably recognize him best as lawyer Ted Buckland from NBC's TV show "Scrubs" but for the past 30 years, but that was just one of the many roles actor Sam Lloyd played during his three-decade career. He appeared on many other shows such as "Desperate Housewives," "Cougar Town," and "Modern Family." Sadly, Lloyd passed away from cancer on May 1, at 56 years old.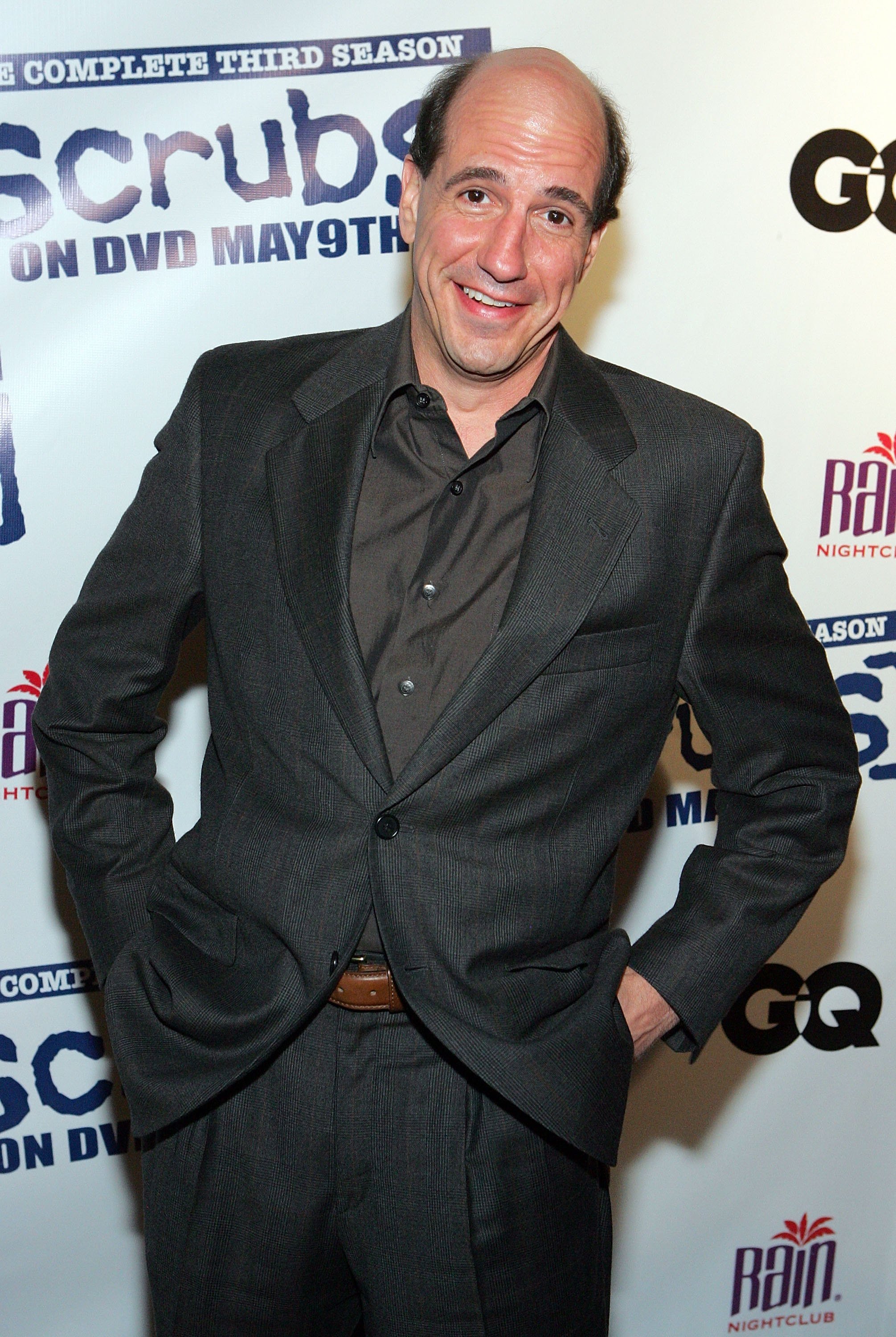 ---
Irrfan Khan
Irrfan Khan was a Bollywood icon, considered by many as one of India's most talented actors, known for his roles in movies such as "The Life of Pi," "Slumdog Millionaire," "Jurassic World," and "The Darjeeling Limited". The award-winning actor passed away on April 29, at 53 years old, after a 2-year battle with a neuroendocrine tumor.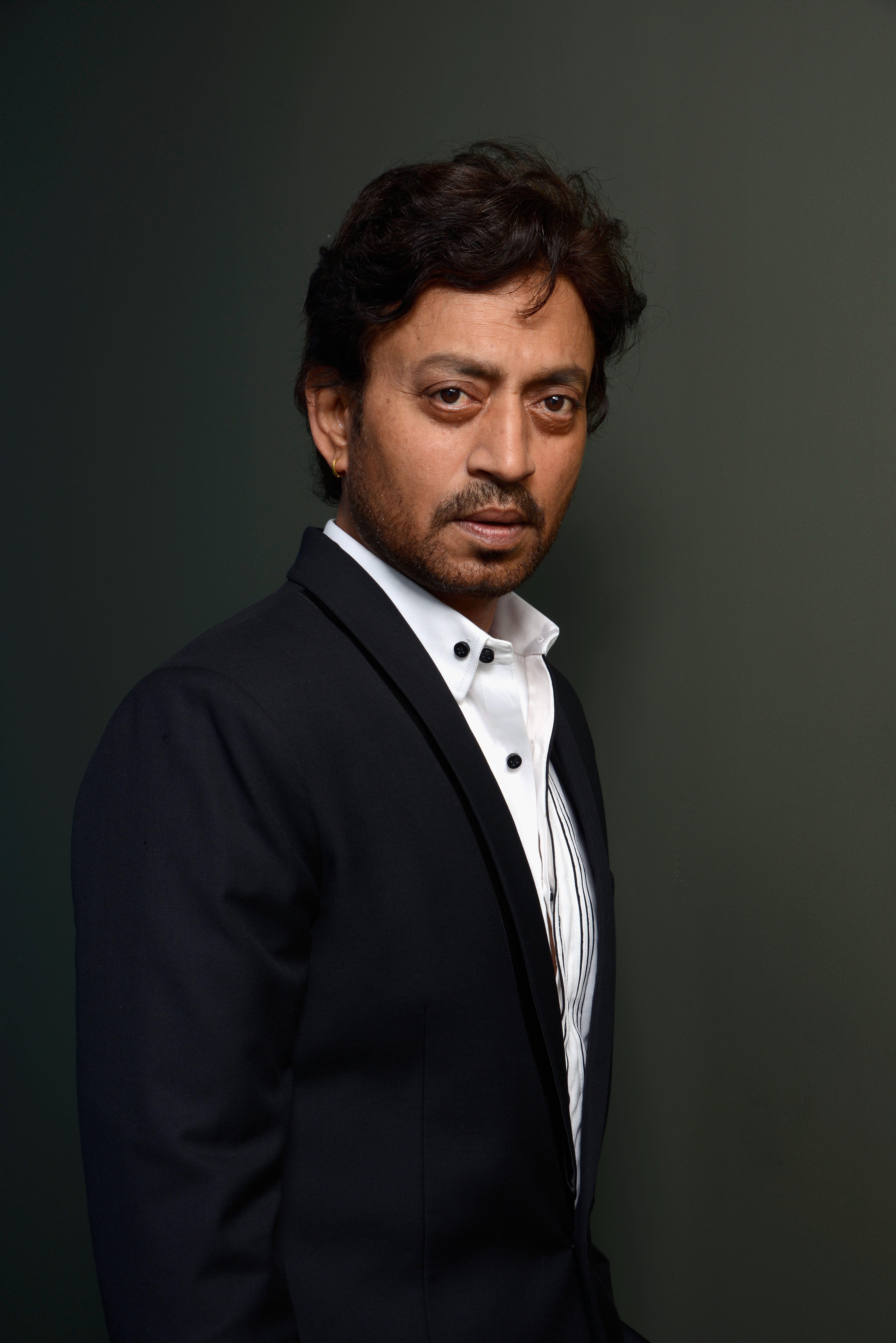 ---
Nick Cordero
The Tony-nominated Broadway actor passed away on July 5, at 41 years old, from coronavirus complications. A Canadian native, Nick made his theater debut in the play "The Toxic Avenger" back in 2009. Three years later, he was moving on to Broadway. In 2018 he got a Tony nomination for his role in "Bullets Over Broadway."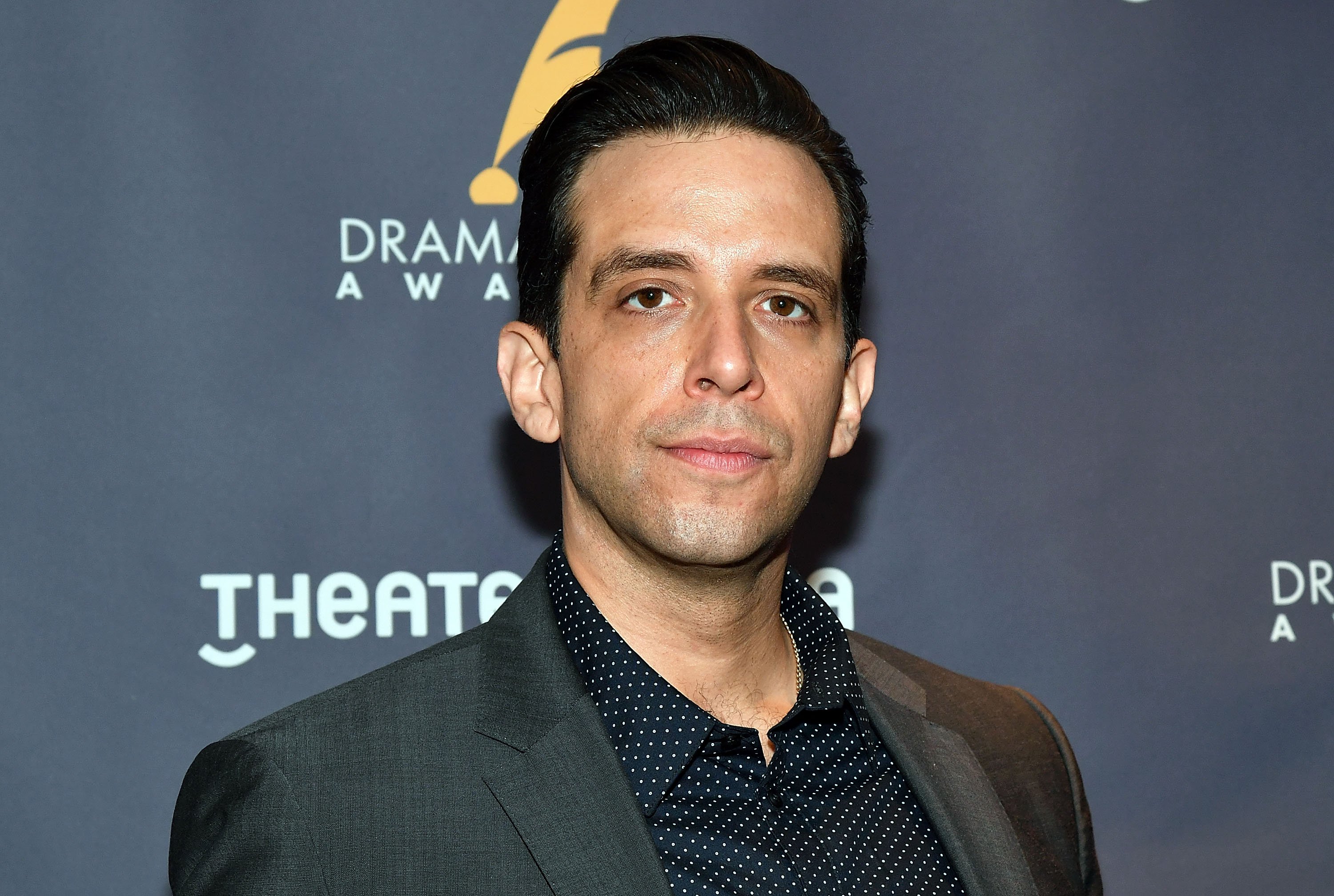 ---
Mary Patt Gleason 
This acclaimed actress, Mary Pat Gleason whom you might recognize from the likes of "A Cinderella Story," "Bruce Almighty," "13 Going on 30" "Sex and the City," "Desperate Housewives" and "Mom" sadly passed away in June 2020. She was 70 years old and surely leaves behind a treasure trove of great content.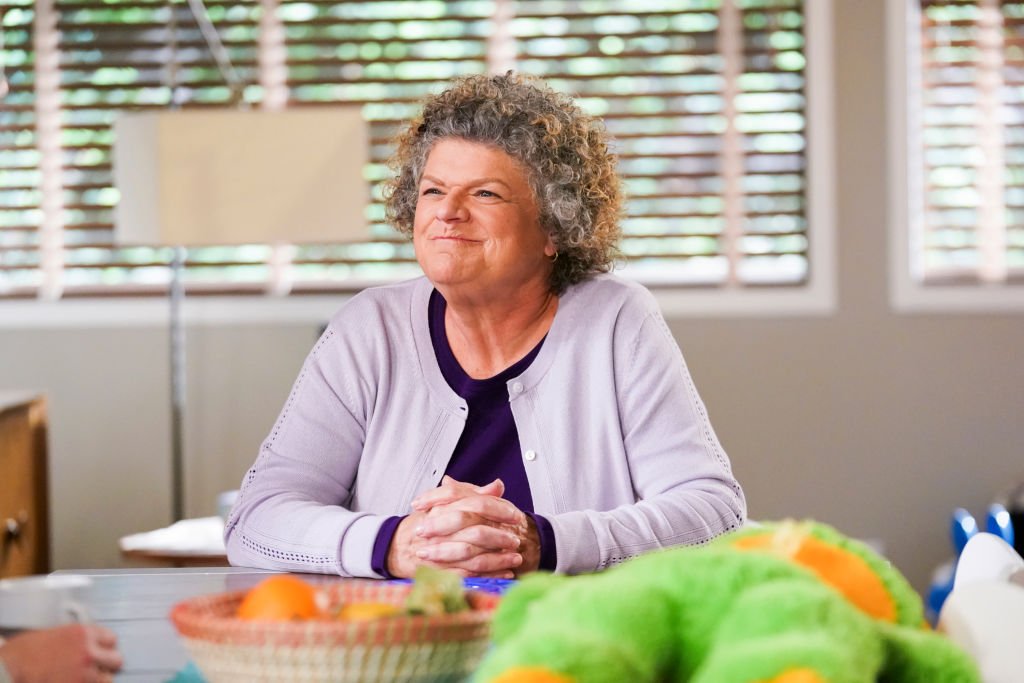 ---
Hamilton Bohannon 
This star's music has been sampled by the likes of Mary J. Blige, Snoop Dogg, and Jay-Z! A former Motown musician, Hamilton Bohannon has been in the business for decades and was well known for his skills in the disco world. Sadly he passed away on April 24 at the age of 78.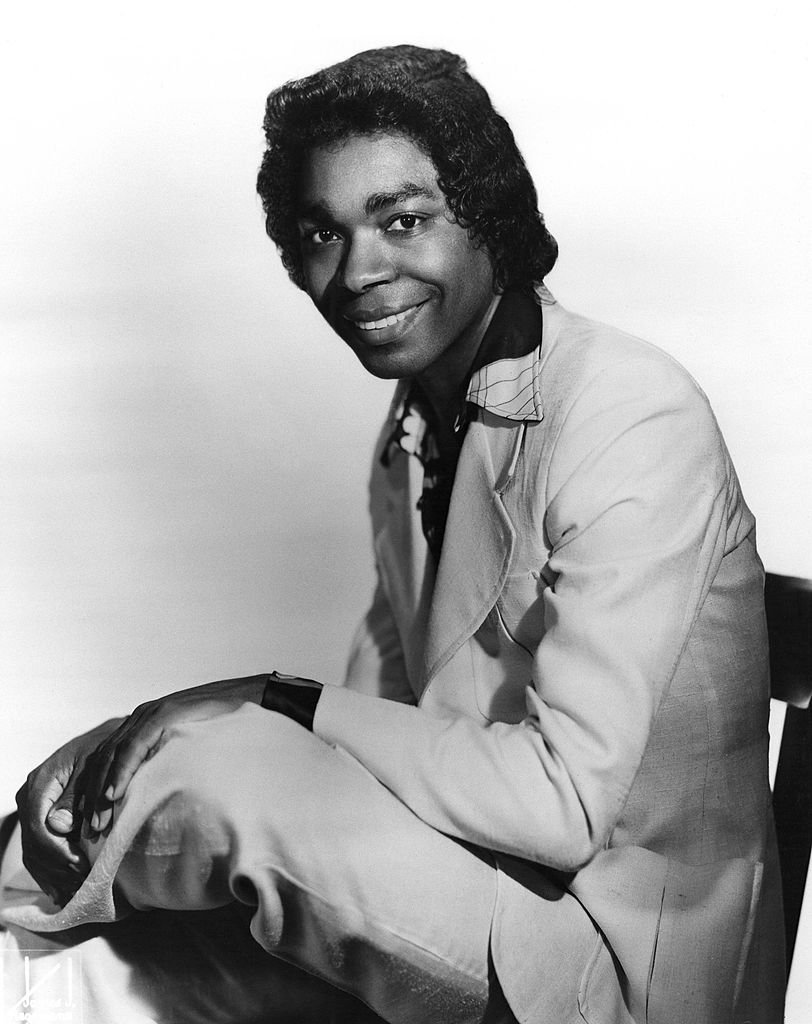 ---
Hana Kimura
You will know this Japanese professional wrestler from the Netflix reality TV show "Terrace House: Tokyo." Hana passed away at the young age of only 22 on May 23 this year. She was an inspiration in the sporting world and recently began gaining mega fame as a celebrity sportswoman.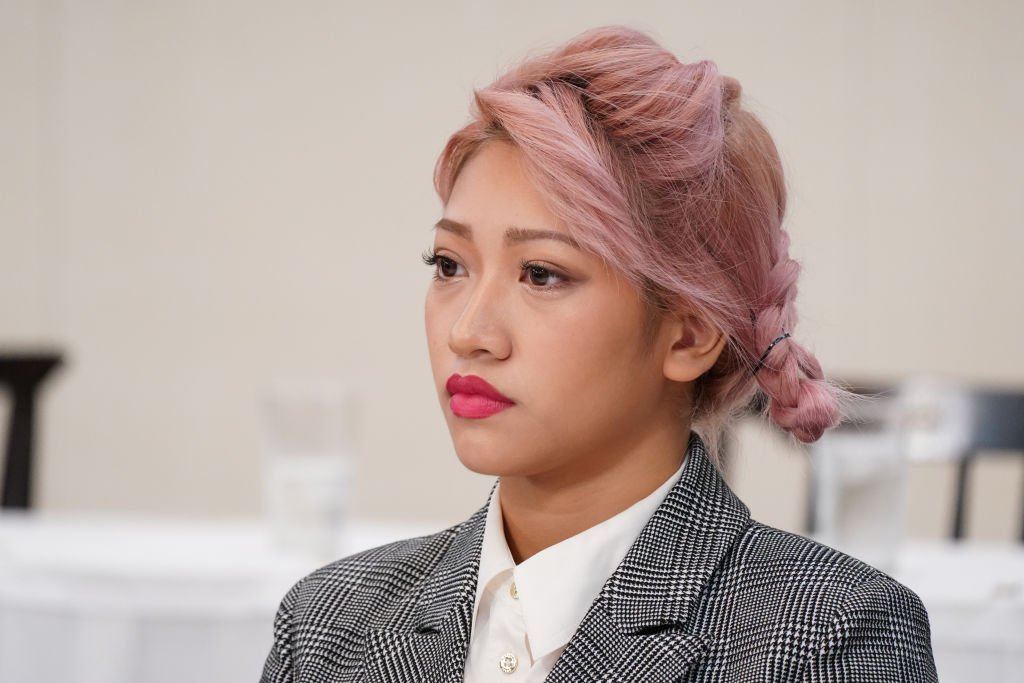 ---
Gregory Tyree Boyce
He rose to fame as "Tyler Crowley" in the first installment of the mega-popular The Twilight Saga and gained small roles ever since then. The world received news of his and his girlfriends passing on May 13. The pair lived together in Las Vegas and Boyce will certainly be missed in the industry.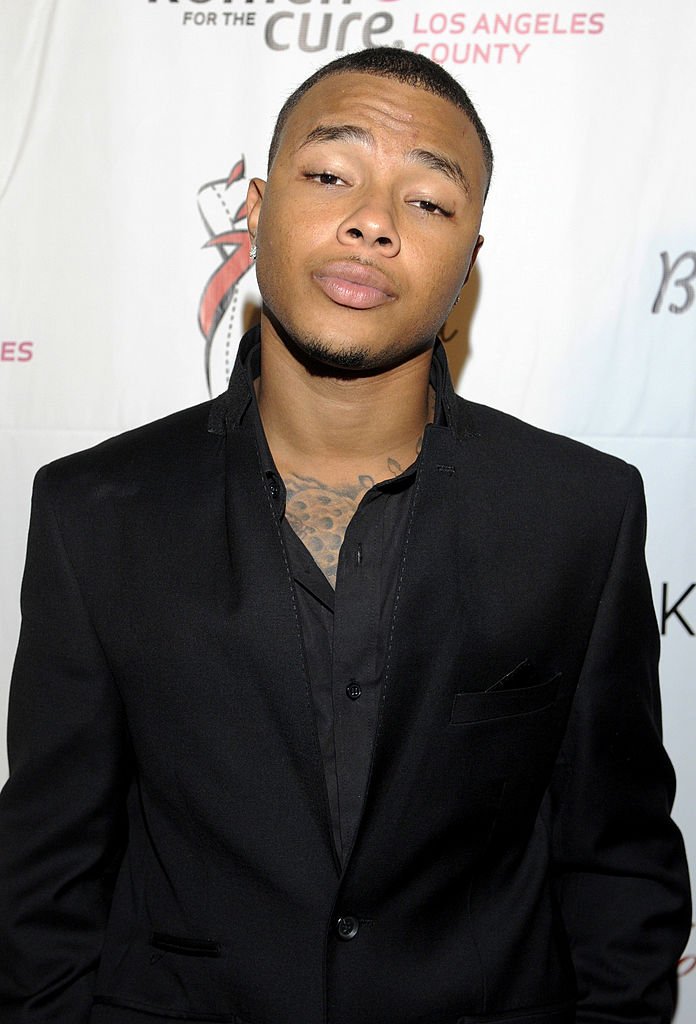 ---
Betty Wright 
Betty was a master of soul, funk, and R&B genres and has been a household name for many years. Her great tunes have been used by stars like Chance the Rapper and Beyonce! She passed away on May 10 in Miami but this Grammy winner will always be remembered by her amazing voice and music.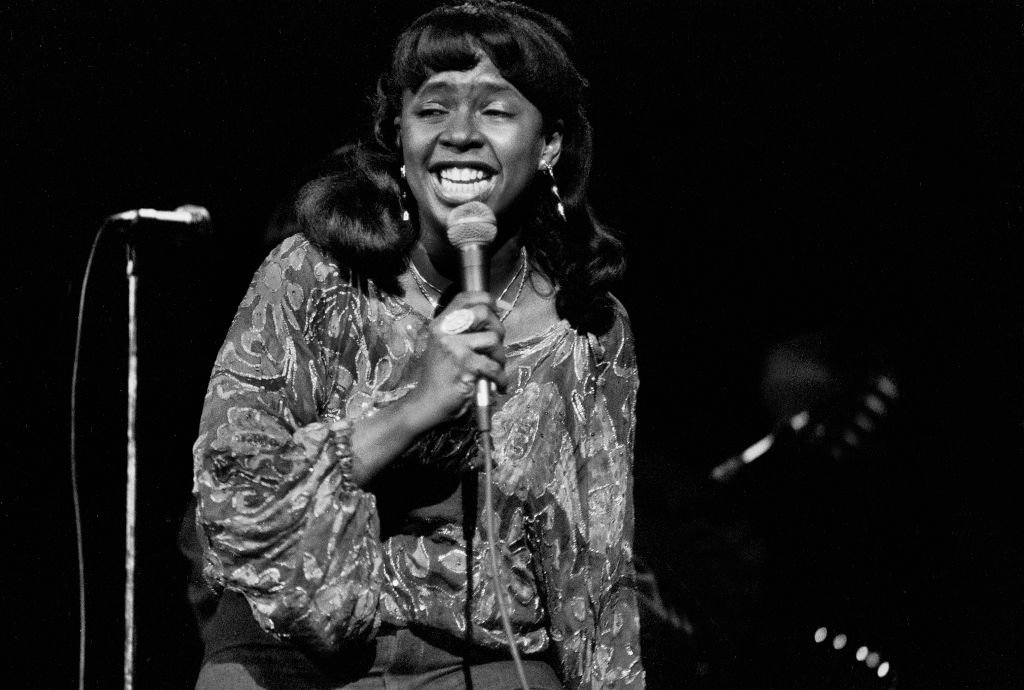 ---
B.J. Hogg
This Northern Irish actor who you may know from the hit series, Game of Thrones passed away at the age of 65. His character, Addam of House Lannister was a favorite. His other credits included The Fall and an Irish series, Give My Head Peace. Hogg will be missed.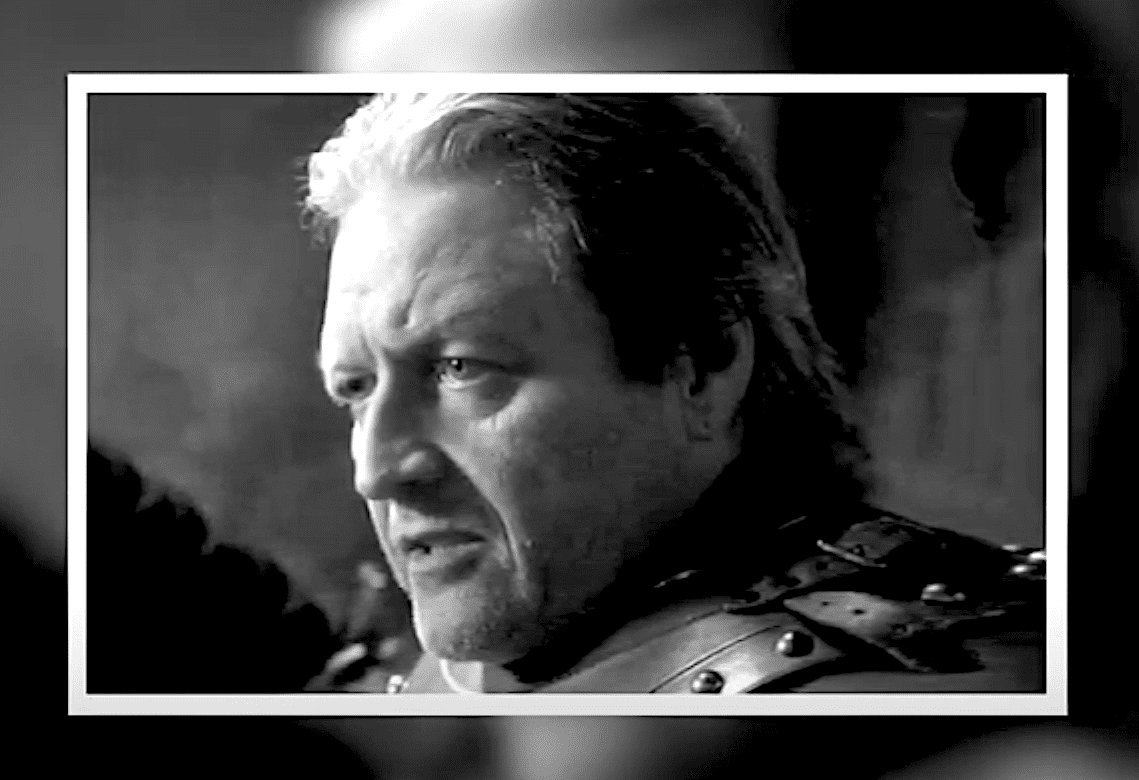 ---
Lexii Alijai 
She was standing on the verge of the rest of her life when the tragic news came. Alexis Alijai Lynch, better known as Lexii passed away at the age of only 21. A rapper from Minnesota on the rise to stardom, she had immense potential. Many were saddened by the news which came on 1 January 2020.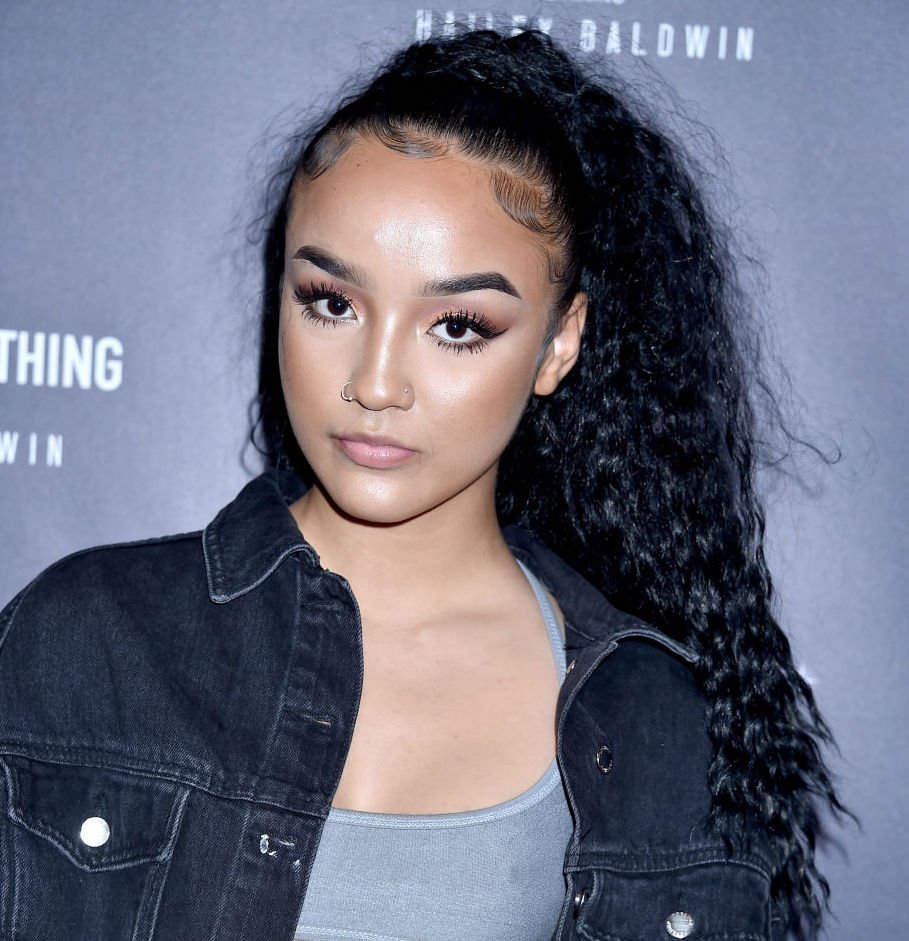 The artist had worked with the likes of Kehlani and had gained some notice because of her amazing covers including the songs of Drake, Tupac, Dej Loaf, and many more. Kehlani took to Twitter to share her comment which said, "I'm angry I'm confused I'm heartbroken I'm angry I'm confused. I love you Lexii. My baby was 21!!!"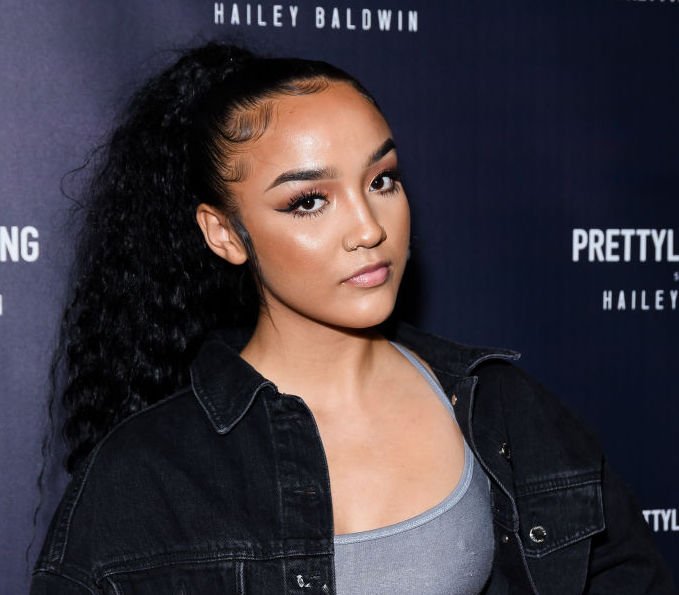 ---
Zindzi Mandela
She was an inspirational activist and the daughter to the beloved leader, Nelson Mandela, yes it was Zindzi Mandela. She passed away just short of reaching the sixty-year milestone on July 13. Her contributions to the democracy of South Africa will never be forgotten.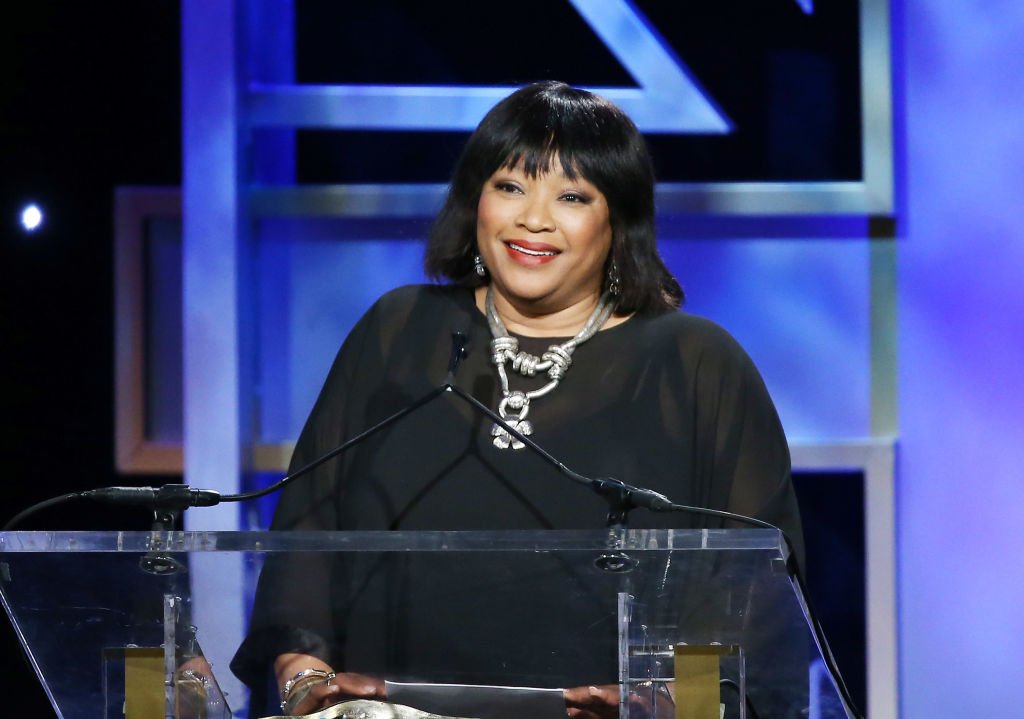 ---
Lynn Shelton
The 'Little Fires Everywhere' star, Lynn Shelton was making waves in the industry for her great directing skills over the years. She sadly passed away on May 15 at the age of 54 as reported by IndieWire.
---
Earl Cameron
His debut film was Pool of London in 1951 and he made history being one of the pioneer black actors in the British film industry. He traveled a lot because of his films. He went to the U.S. for the film The Revolutionary in 1970. He also became extra famous because of his role in Thunderball.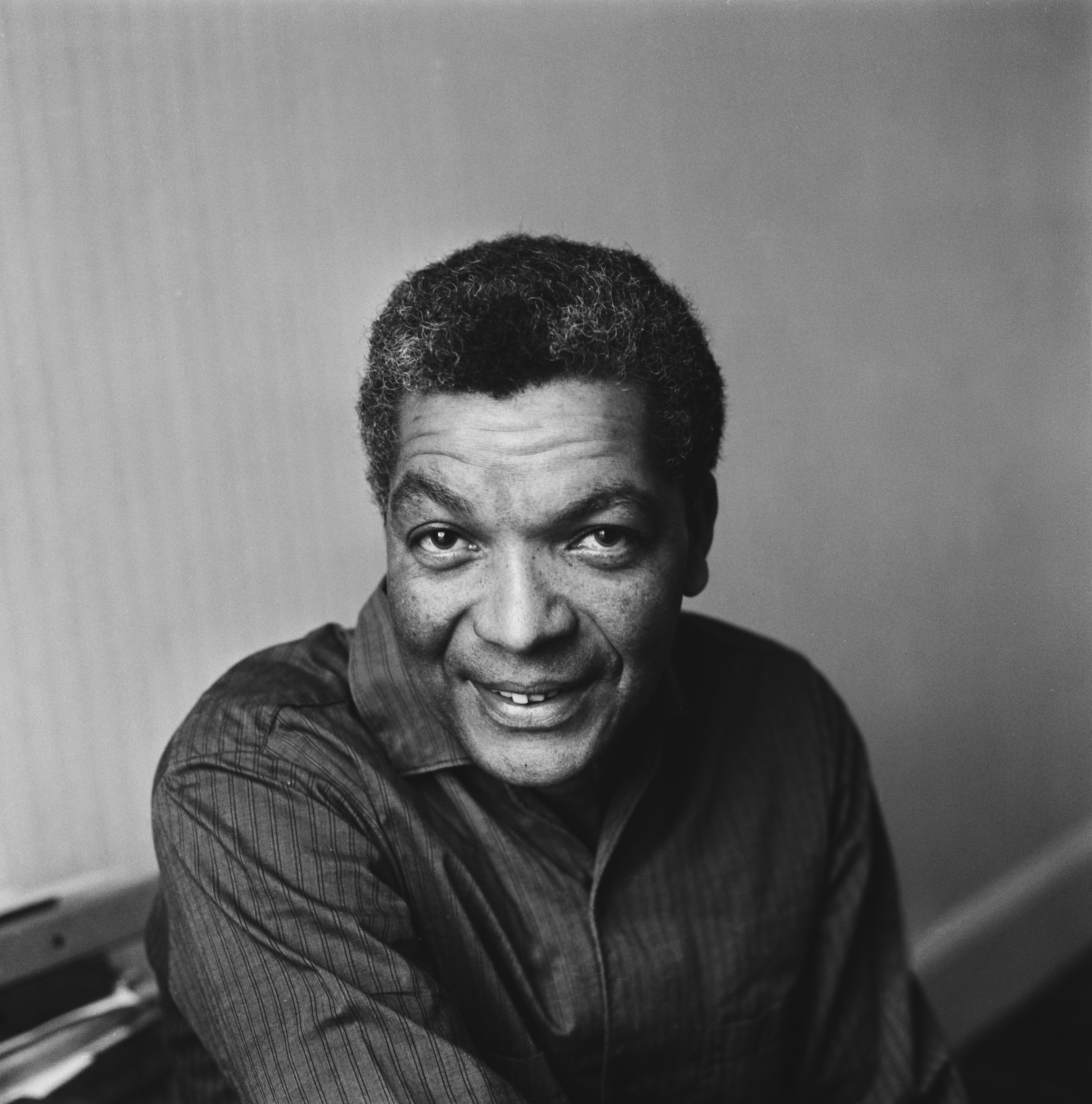 ---
Sushant Singh Rajput
At the young age of 34, the rising Indian actor, Sushant Singh Rajput died. It was only seven years ago when he had his debut film, Kai Po Che. The rising actor was in the famous Hindi films PK and Chhichhore.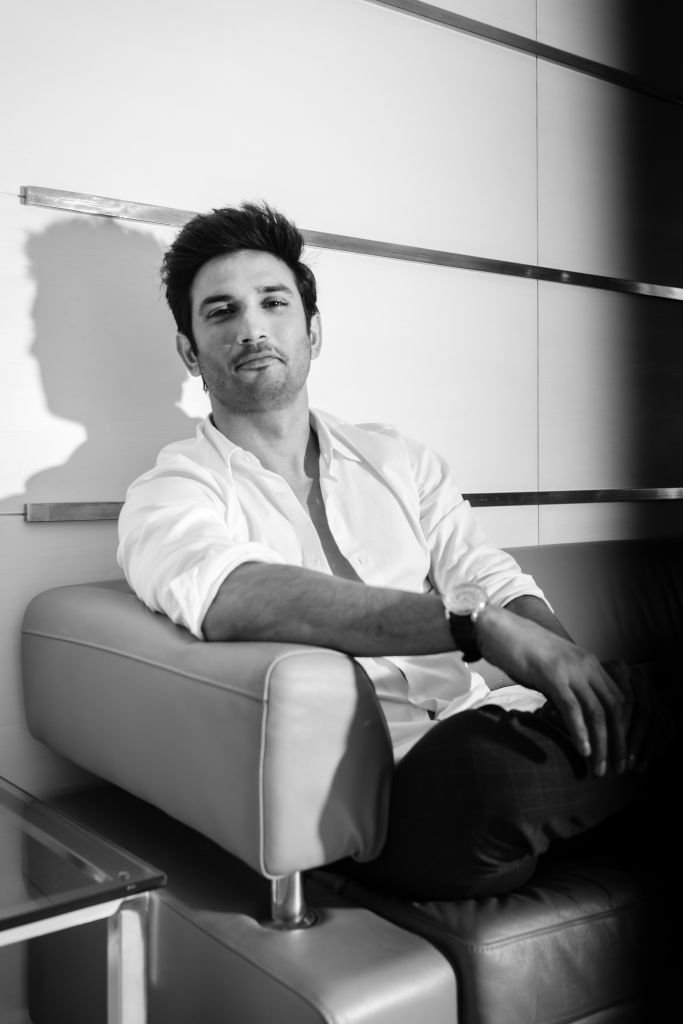 ---
Chadwick Boseman
Actor Chadwick Boseman, the icon behind the much celebrated "Black Panther" battled colon cancer since 2016. He kept his charismatic intensity energetic and revived to every bit in each role he stepped in. From 21 Bridges to Avengers: Infinity War, the American actor had what it takes to keep the spotlight on him. Sadly, the true fighter who preserved it all died. He was 43.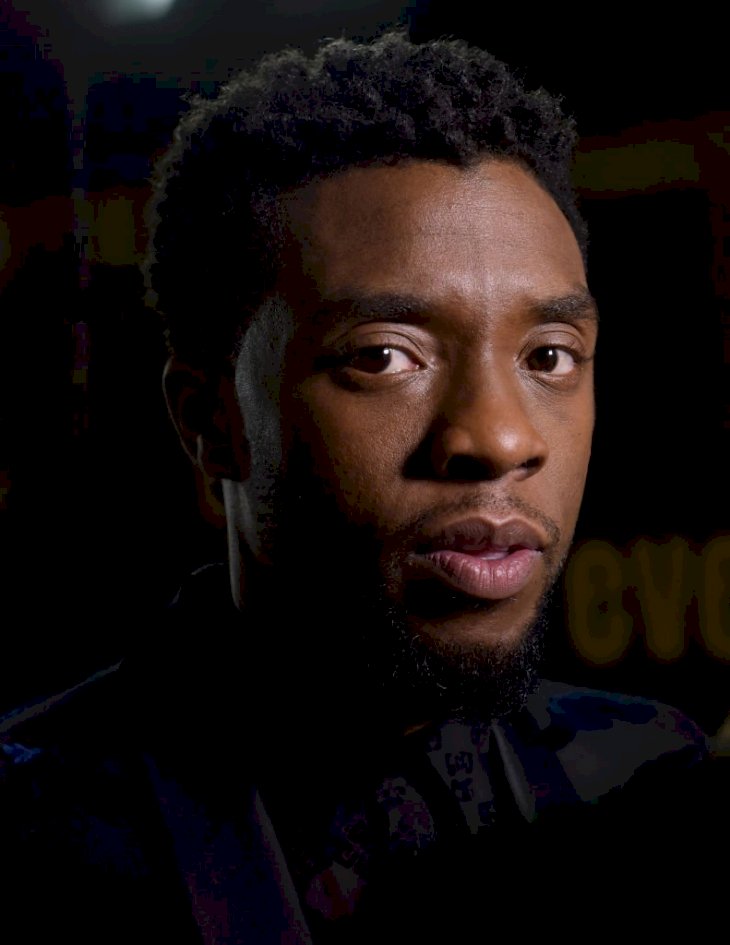 ---
Max Von Sydow
This Swedish actor was acknowledged as one of the best actors of his generation. He starred in the films The Exorcist and Minority Report. His acting career went for so long that he even participated in the series Star Wars and Game of Thrones. Whatever genre, he was up for it. Max died at the of 90, with his works still on the hearts of his fans.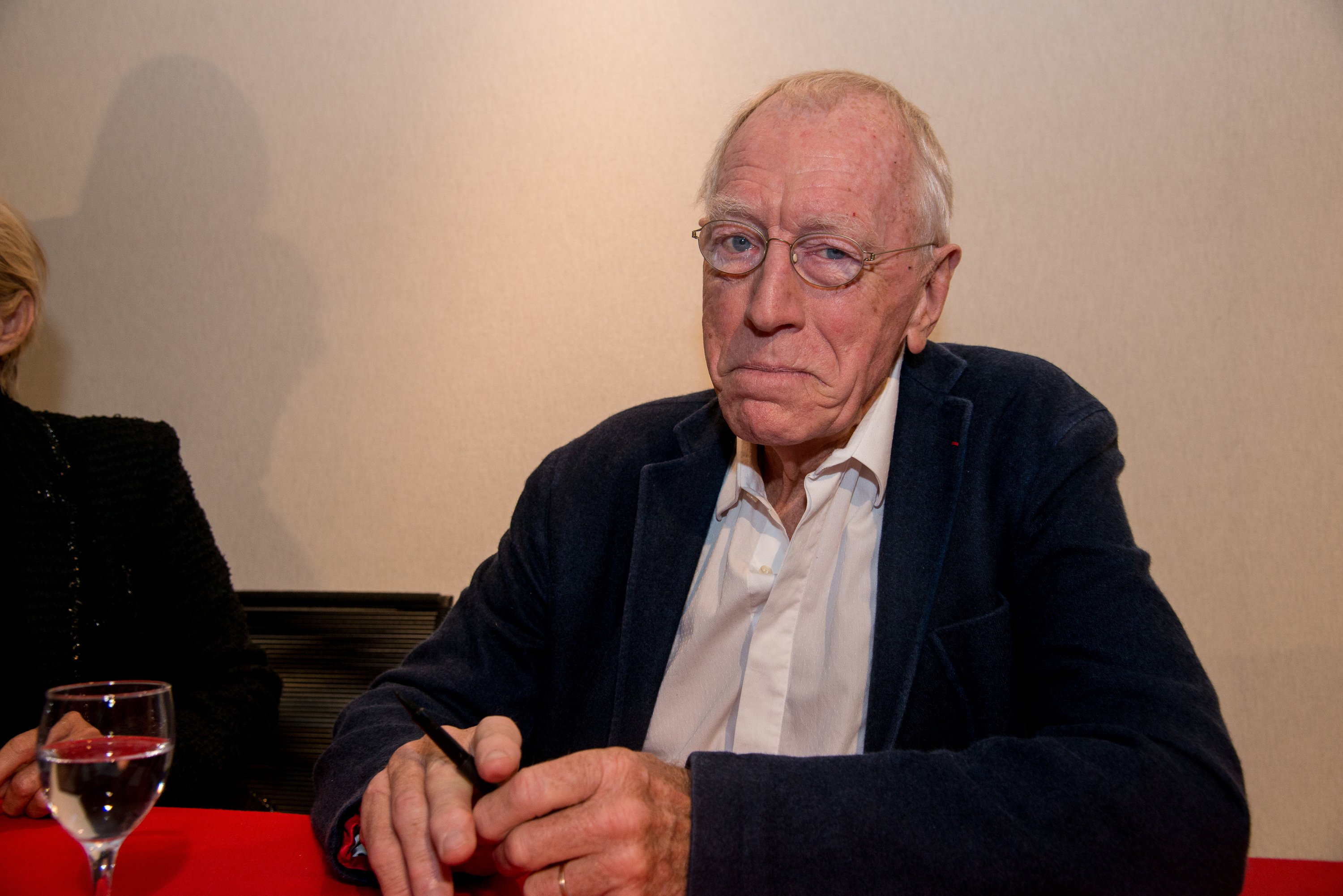 ---
Fred Willard
Fred Willard, the comic actor who starred in popular sitcoms such as "Modern Family" and "Everybody Loves Raymond," died at 86 years old on May 15 from a cardiac arrest. Willard built a successful career for 50 years and was loved by everyone he came in touch with. His philanthropic work earned him a commendation from the city of Los Angeles.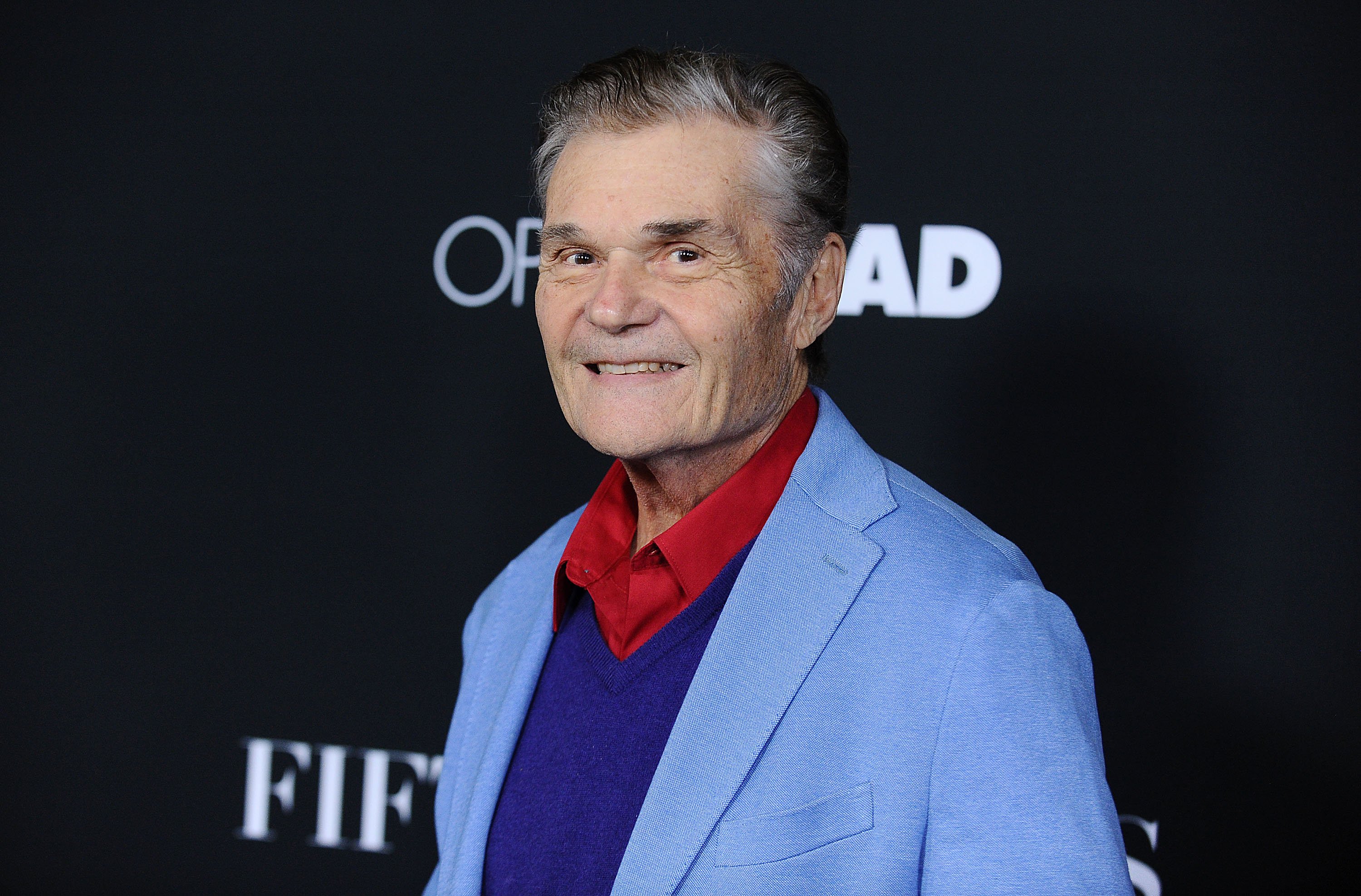 ---
Peggy Pope
Peggy Pope had a career that lasted five decades. She started out on Broadway in the 50s, moving to TV a decade later. She appeared in several shows such as "Calucci's Department," "Billy," and "The Golden Girls," but the role she became best known for was as a secretary in "9 to 5," the popular sitcom from the 80s, starring Jane Fonda and Dolly Parton. Peggy died at 91.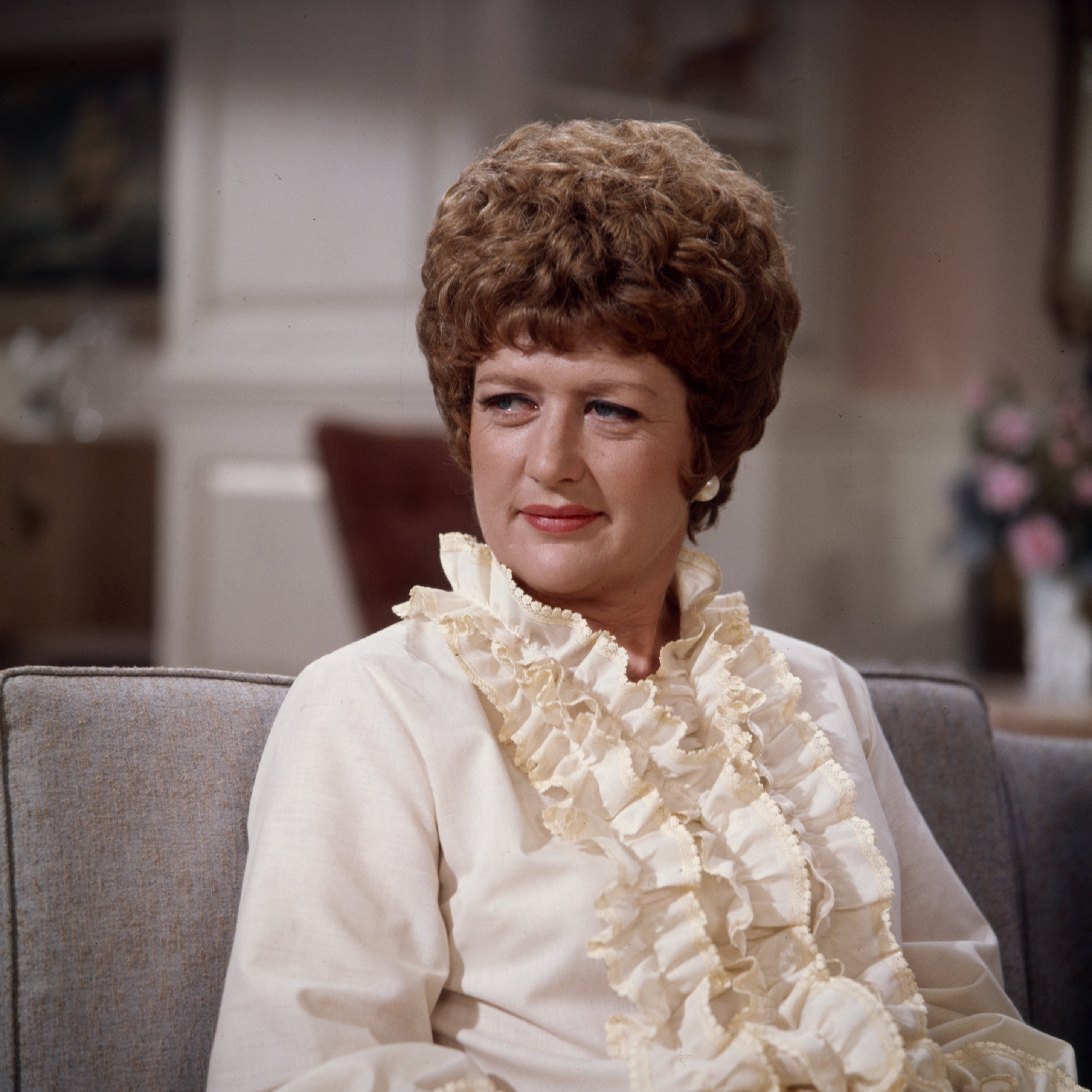 ---
Caroline Flack
She was a promising TV host as seen on her performances in Love Island. She also co-hosted in X-Factor, making her name even brighter. Last February 15, 2020, the 40-year-old host died in London. The show Love Island was suspended as respect for her but came back for a tribute episode for their beloved star.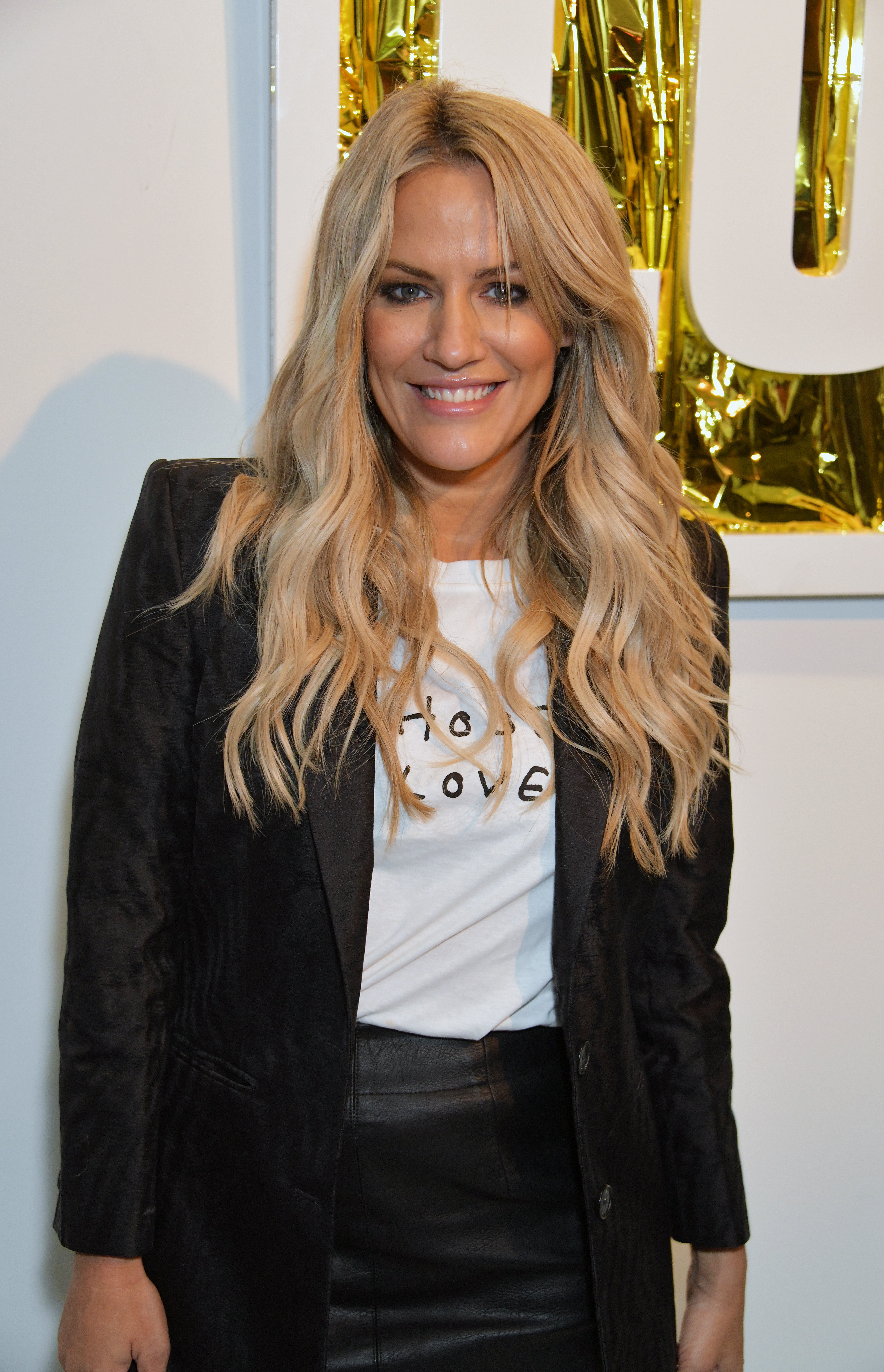 ---
Trini Lopez
The popular singer and Dirty Dozen actor, Trini Lopez passed away on August 11 this year. The star was 83 years old and undoubtedly lived a life full of success and adventure. The veteran performer who rose to major fame in 1963, thanks to his version of "If I Had A Hammer", will certainly be missed!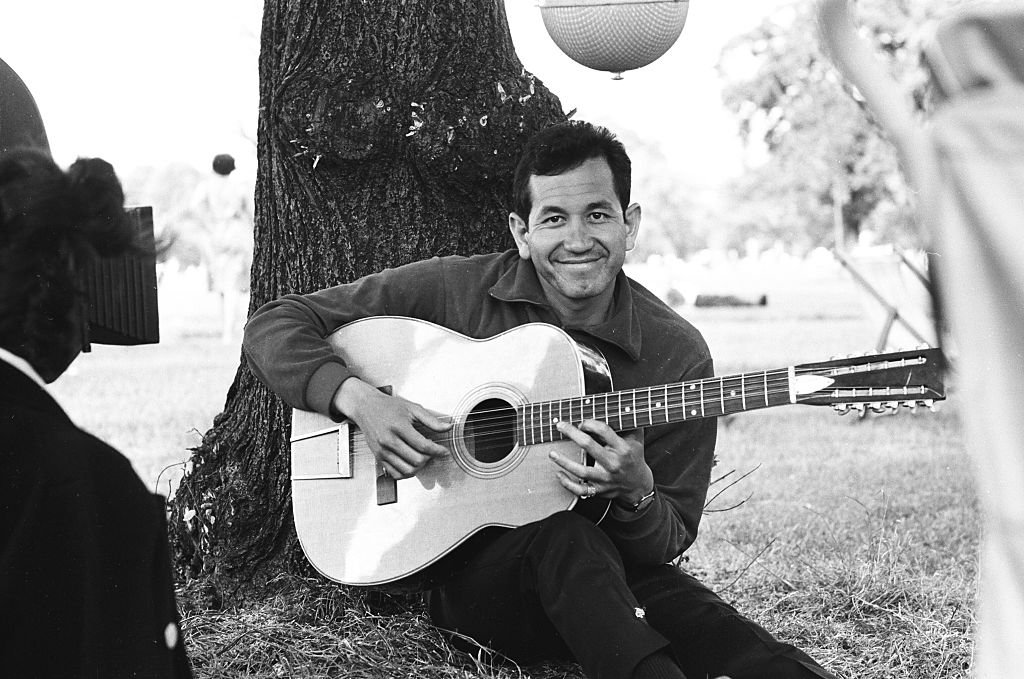 ---
Diana Rigg
Perhaps, the cunning Lady Olenna Tyrell did manage to garner a new generation of fans, all for herself. The face behind the iconic role, Dame Diana Rigg was more than a veteran British starlet. Her storied career as Olenna Tyrell in the Game of Thrones and James Bond's wife died on 10 September. She was 82. The veteran British actor battled cancer, having been diagnosed in March this year.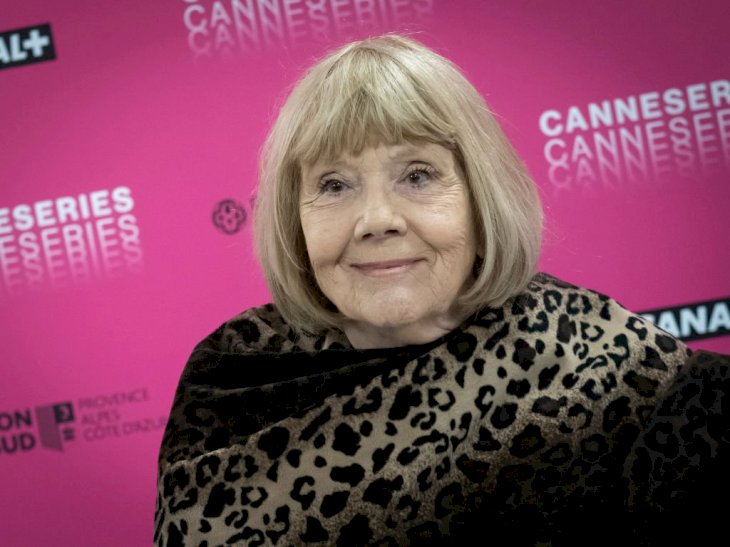 ---
Nikita Pearl Waliga
Death really knows no age. At the very young and promising age of fifteen, the "Queen of Katwe" star died. Nikita was a Ugandan young actress that suffered and died from a brain tumor. Her co-stars presented a tribute for her and she was considered a ray of light for others and for her life.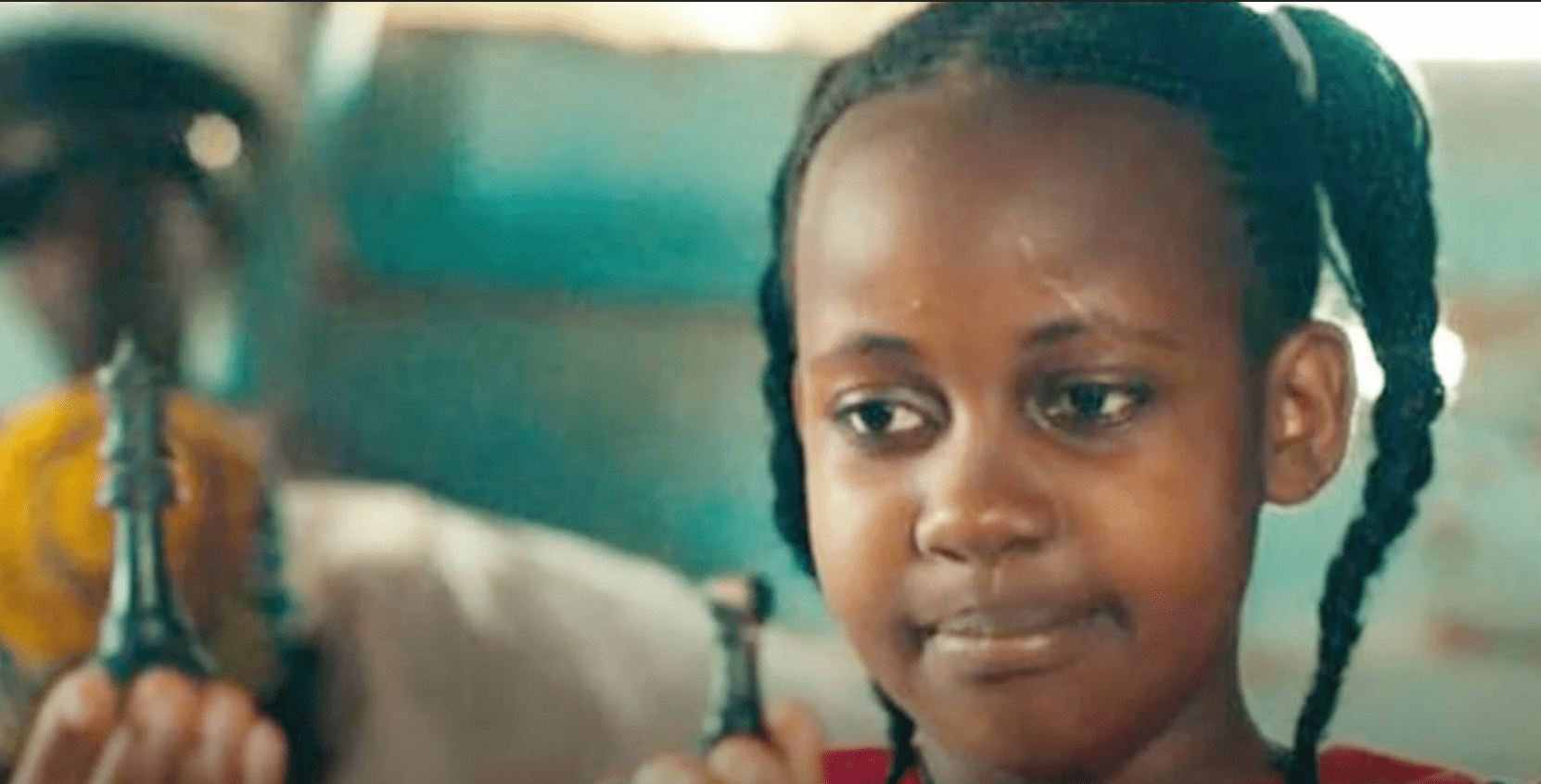 ---
Danny Tidwell
The dancer, Danny Tidwell died in a car accident at the age of 34. This rising dancer was held as runner up in "So You Think You Can Dance", a dancing competition on TV last 2007. He gained his dancing skills by joining after school dance lessons and he attended Kirov Academy of Ballet and American Ballet Theater.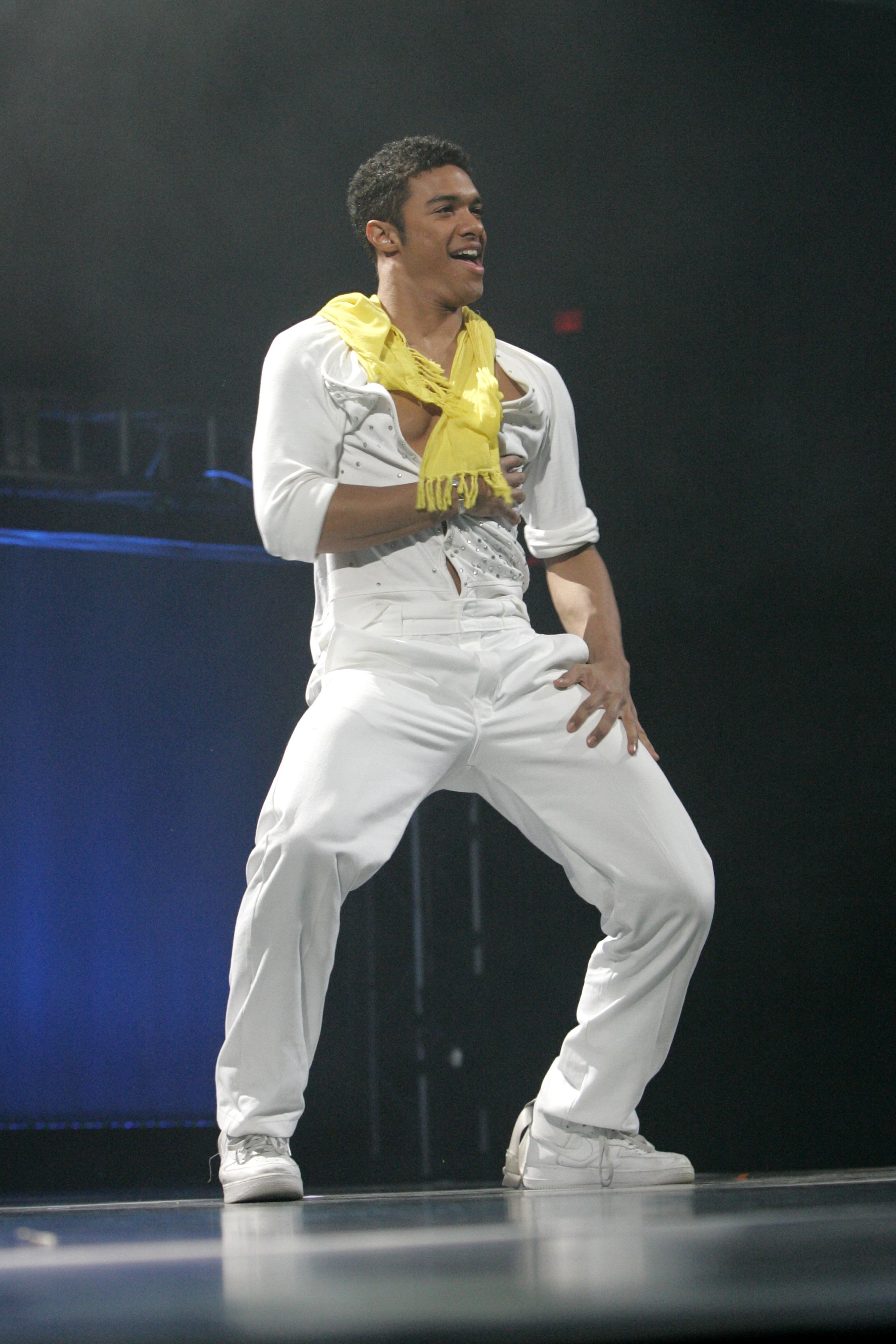 ---
B. Smith
She was called B., short for Barabara. She was a fashion model whose interest does not only revolved in fashion, clothes, and makeup. She also likes to cook so she put up a catering business and wrote cookbooks. This multi-talented lady died at the age of 70. According to her family, the model-slash-kitchen master had an early-onset Alzheimer's disease.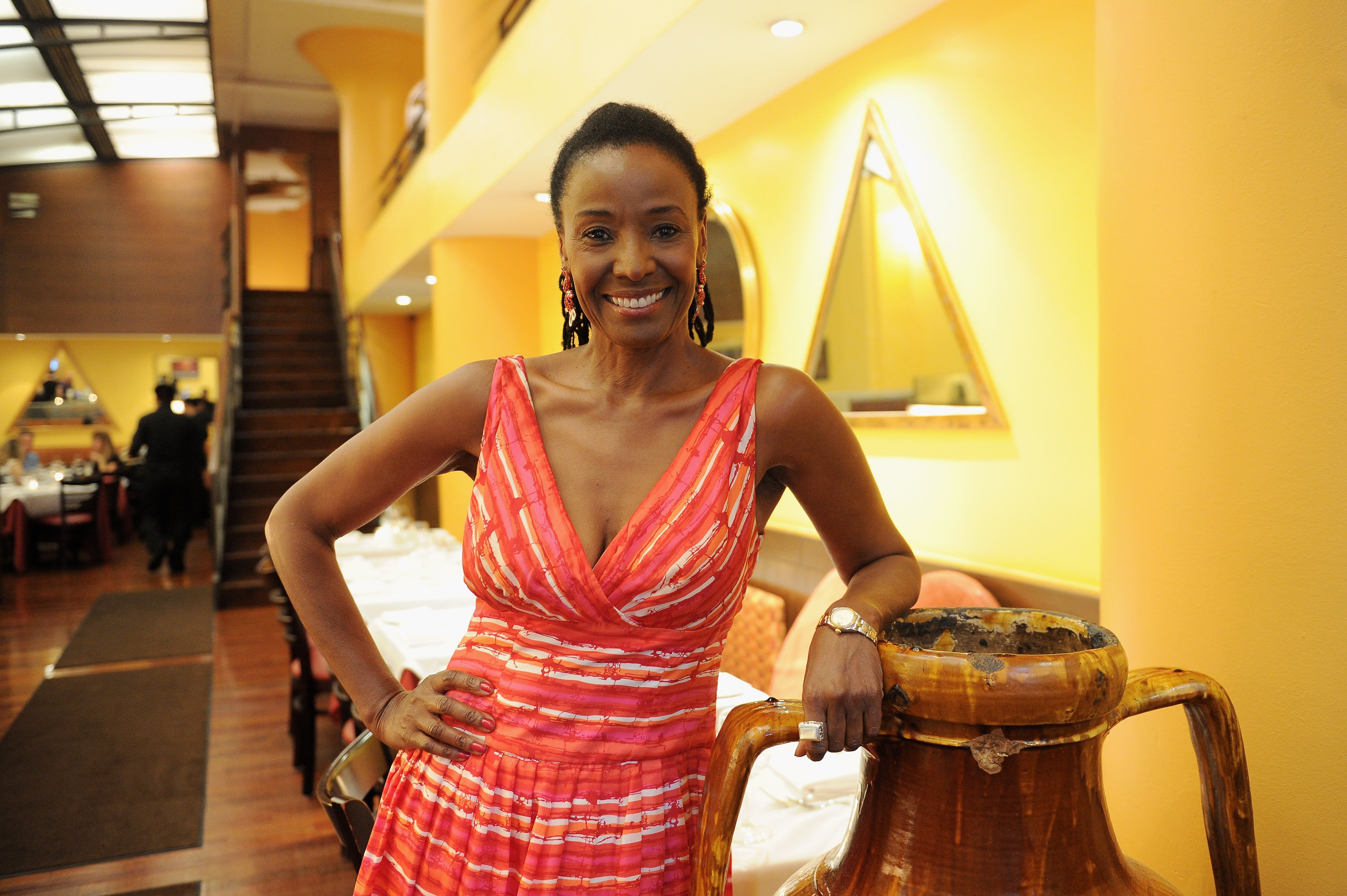 ---
Elizabeth Wurtzel
Her memoir Prozac Nation was one of her legacies before she died at the age of 52. She was both an author and a journalist. She died in New York because of breast cancer. When the news spread, writers and journalists paid her a tribute. She was 27 years old when Prozac Nation became a hit and NY Time Book Review called her "Sylvia Plath with the ego of Madonna".
---
Bob Kulik
The New York native guitarist Bob Kulik also ventured as a record producer. He once auditioned as the lead guitarist in the band Kiss in 1972. That time, the spot was given to Ace Frehley. Later on, he still worked with the band, even when his brother became the lead guitarist. This classic guitarist died on May 29, 2020, at the age of 70. His cause of death still remained a part of his family's privacy.
---
Pop Smoke
This star rapper was born with the name Bashar Barakah. It was in 2019 when he released his debut album Shoot for the Stars Aim for the Moon. Many fell in love with his music styles including Malluchi Boateng. She said in Radio 1 Newsbeat that she would even let her grandchildren listen to the album.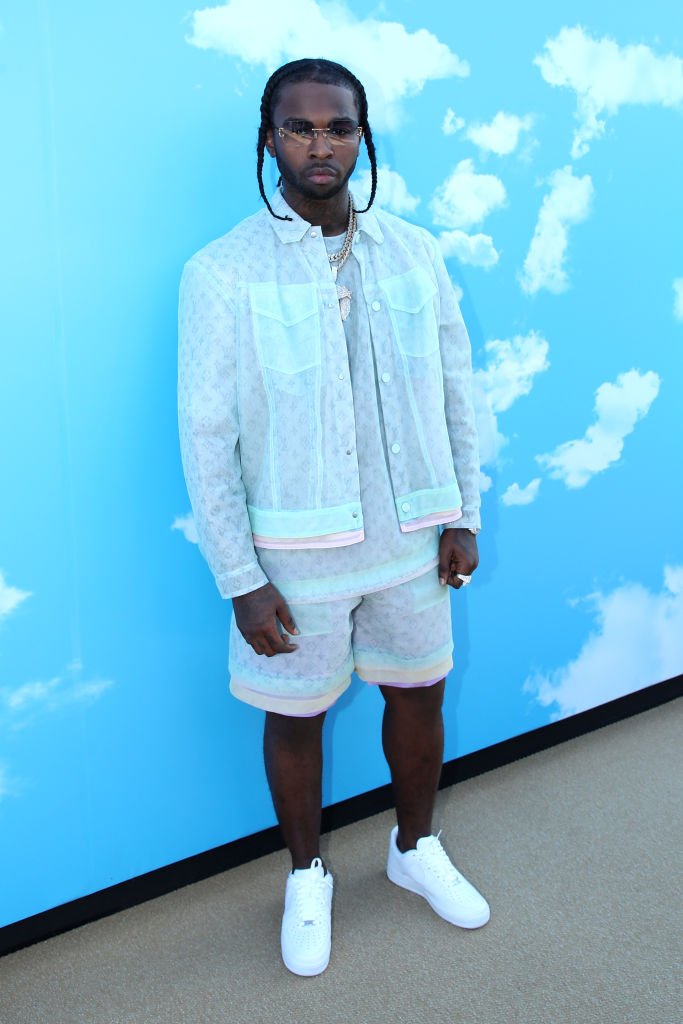 ---
Grant Imahara
Grant was the beloved co-host on the show, MythBusters. He entertained fans from 2005 to 2014 and was setting up a big life for himself and his family. The electrical engineer's passing came as a shock on July 13. Grant was on his way to 50, passing away at the age of only 49.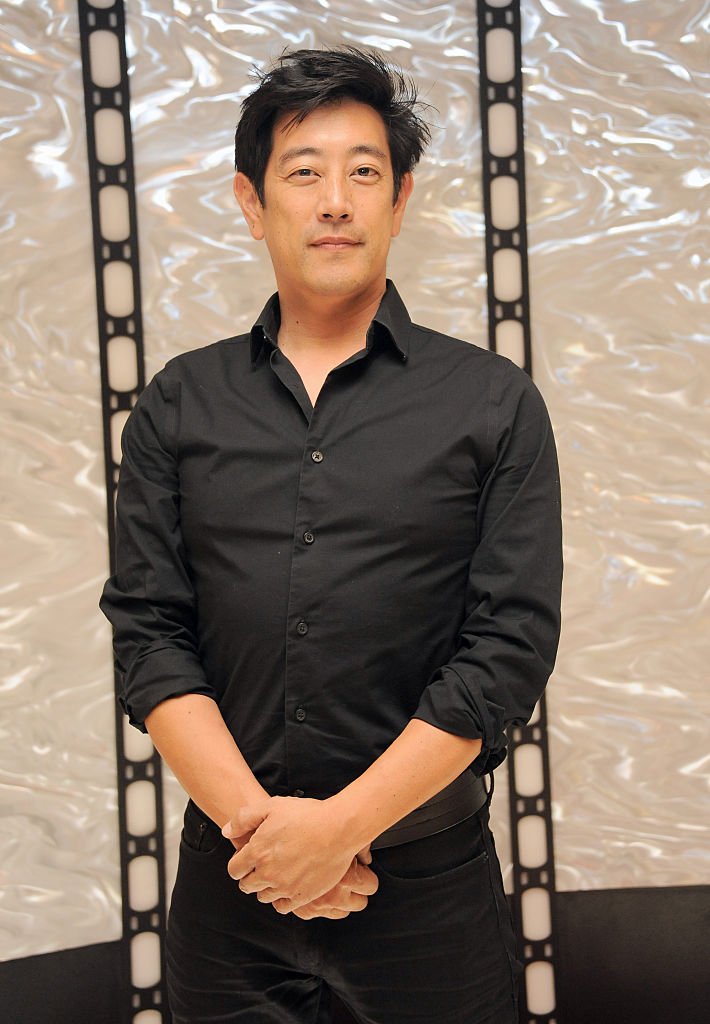 ---
Galyn Görg
She was the actress (and dancer) most known for her parts in the likes of RoboCop 2, Twin Peaks, and The Fresh Prince of Bel-Air. Miss Galyn sadly passed away on July 14, 2020. It was only one day before she was set to turn 56. Her great spirit and skill will be missed. 
---
Jas Waters
She was the writer behind the beloved "The This Is Us" and news of her death was confirmed on June 10. The Twitter account for the series made a post in honor of Jas who was as they said, "a brilliant storyteller." A former reporter, Jas made a difference in the world of writing.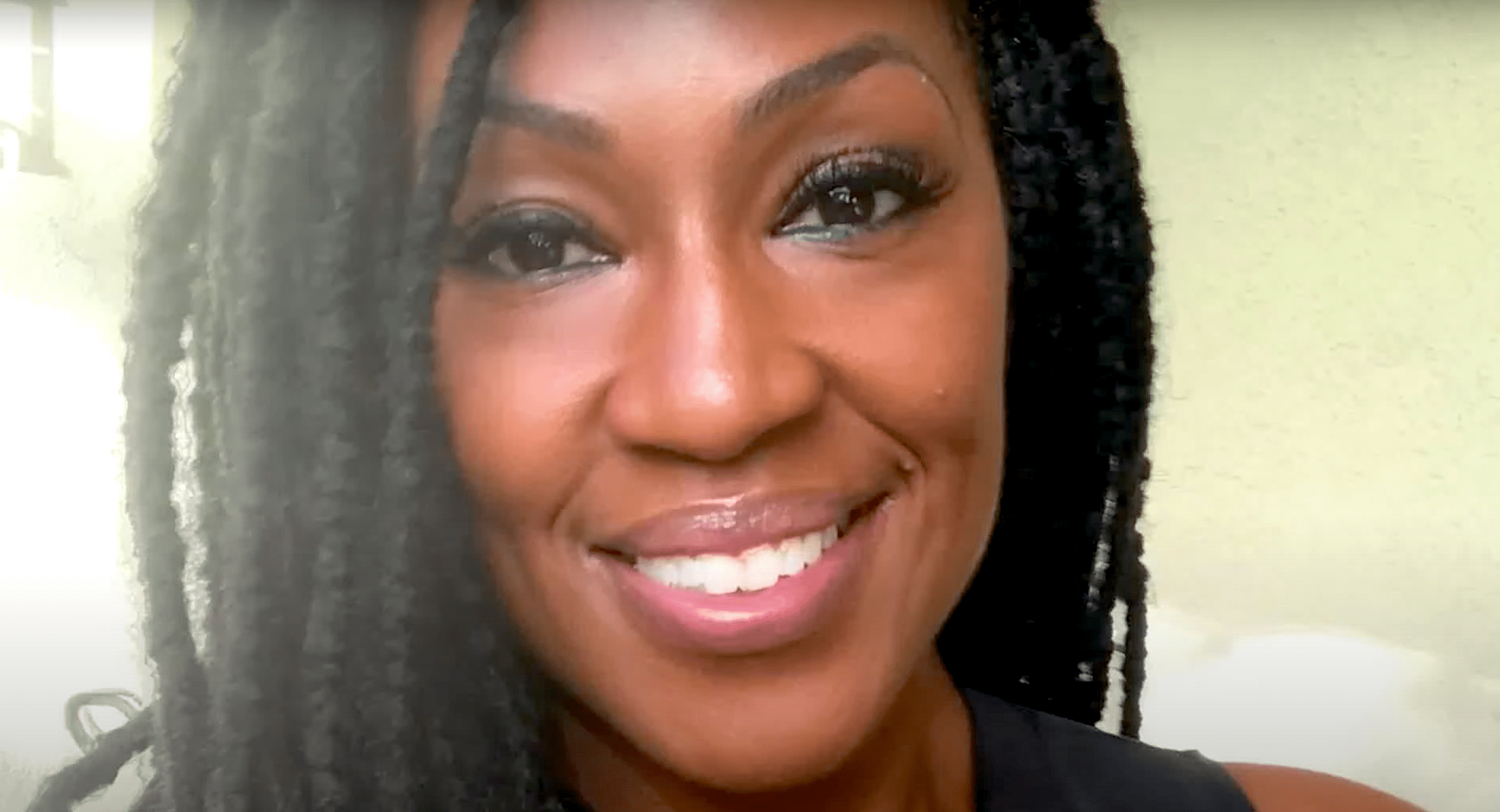 ---
Yohan
The South Korean band, BTS has been taking the world by storm. Sadly the fandom was met with tragic news on the 16th of June. Kim Jeong-hwan better known as Yohan died on June 16. He was only 28 at the time that KJ Music Entertainment confirmed the news.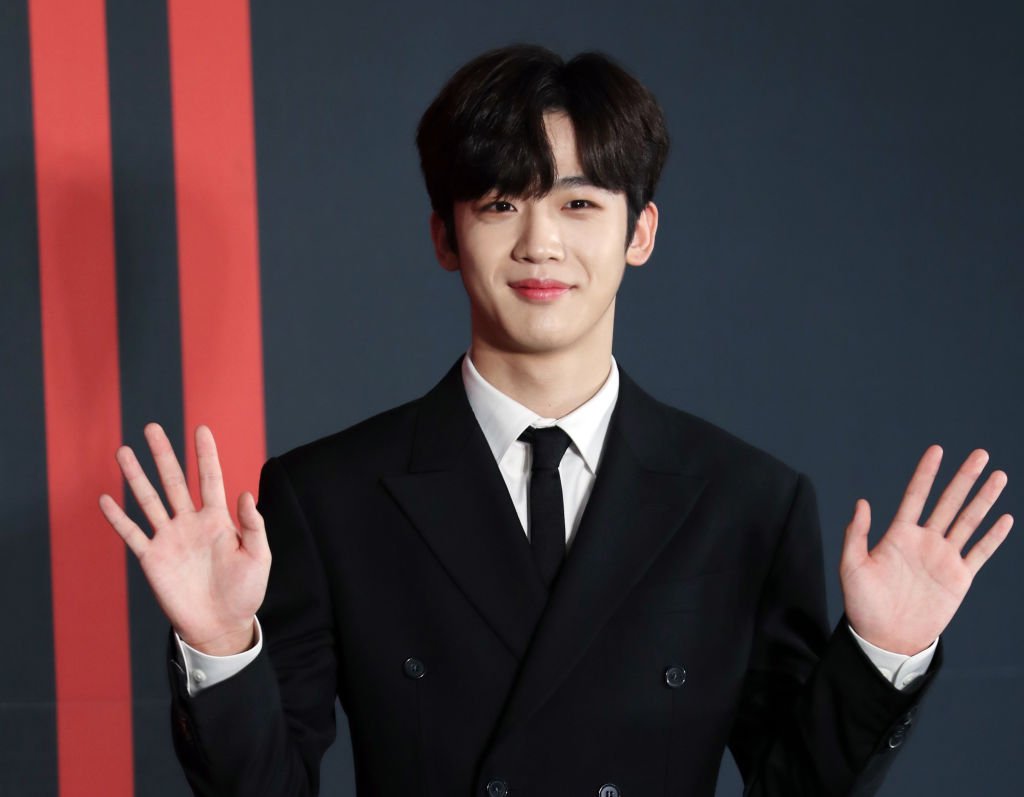 ---
Phyllis George
Known as both Miss Texas 1970 and Miss America 1971, this gorgeous star paved the way in beauty and in sports broadcasting. She was the very first female co-anchor for "The NFL Today." Sadly the 70-year-old role model and inspiration passed away on May 16, 2020.
The world sure did say goodbye to plenty of well-known celebrities this year, who will forever be remembered for their talent and dedication to their career. Were you a big fan of any of these celebrities? Which of these disappearances saddened you the most? Let us know all about it in the comments section, and don't forget to share the article! 
ⓘ The information in this article is not intended or implied to be a substitute for professional medical advice, diagnosis or treatment. All content, including text, and images contained on, or available through this FINTREAT.COM is for general information purposes only. FINTREAT.COM does not take responsibility for any action taken as a result of reading this article. Before undertaking any course of treatment please consult with your healthcare provider.