Easter Eggs From Pixar Movies
There's a high chance that you grew up with Pixar movies like us. Pixar is known for putting easter eggs in their movies, as well as their meticulous attention to details, much of which we never noticed despite having been rewatching them multiple times over the years. However, fans have since spotted some of the well-hidden Easter eggs over the years. Here are some of them.
A Bug's Life in Toy Story 2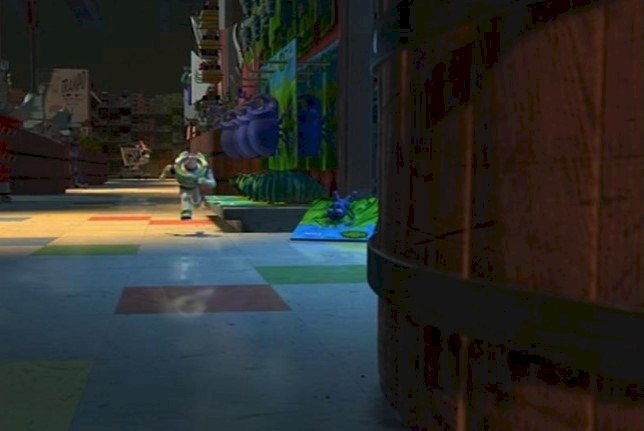 If you don't know that already, a lot of Pixar movies (if not all of them) actually took place within the same universe. Therefore it should come as a surprise when characters and things from other movies are making cameos. In Toy Story 2, an action figure from A Bug's Life can be seen lurking in the background as Buzz was running down the aisle. 
Another A Bug's Life Reference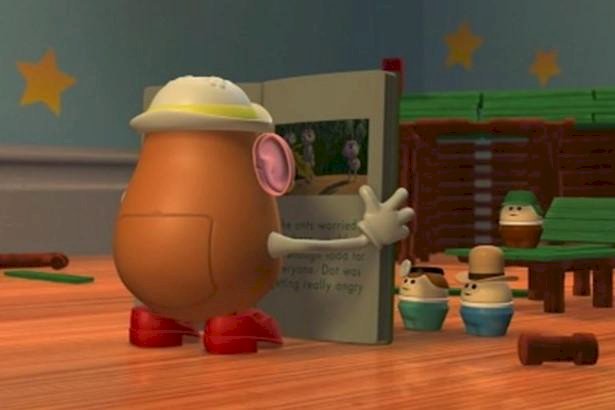 Yup, Pixar made another reference to A Bug's Life in Toy Story 2. At some point in the movie, Ms. Potato Head can be seen reading a book and if you look close enough, you might recognize the character there. Yup, that's right, it's about Dot from A Bug's Life. 
Foreshadowing Future Movies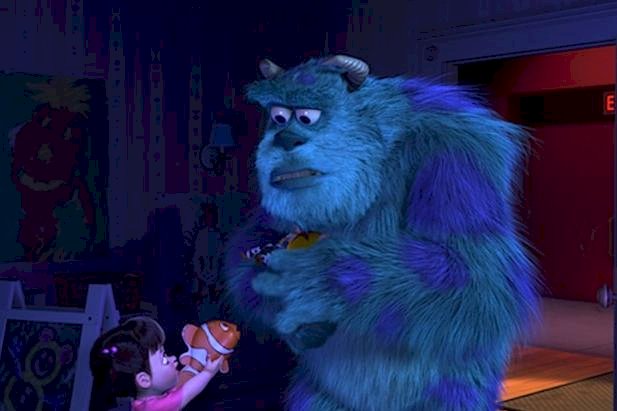 Monsters, Inc. came out in 2001, and Finding Nemo came out two years later in 2003 - feeling old yet? But that's not our point - our point here is that Pixar even put easter egg referencing movie they haven't even released yet! At some point in Monsters, Inc., Boo can be seen giving a fish toy to Sully... yup, that's Nemo. 
The Men Behind the Movies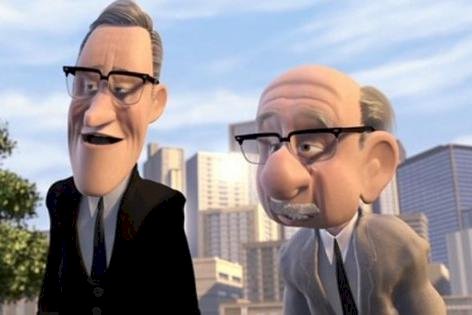 Cameos in Pixar movies are not limited to movie characters - they sometimes include real-life figures. In The Incredibles, two old men can be seen towards the end of the movie, praising the old school heroes. It's okay if you don't know who they are, but you should after reading this - they are Frank Thomas and Ollie Johnston, two of the animators who guided many of the Disney movies we know and love today. 
Lightyear Tires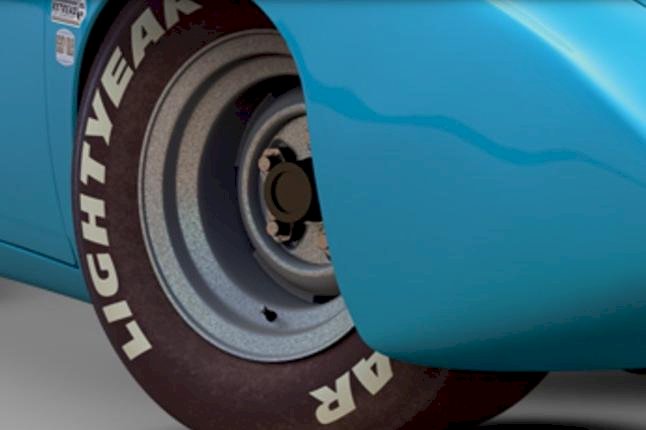 You probably have seen Cars before - if not we highly recommend that you should. Quirky and thrilling at the same time, it's one of our all-time favorites - not to mention that they got Paul Newman doing some of the voiceover work. However, there's also a small easter egg that might go unnoticed in the movie - instead of Goodyear tires, they have Lightyear tires. The reference is clear enough here so we won't waste our time explaining. 
Toy Car Story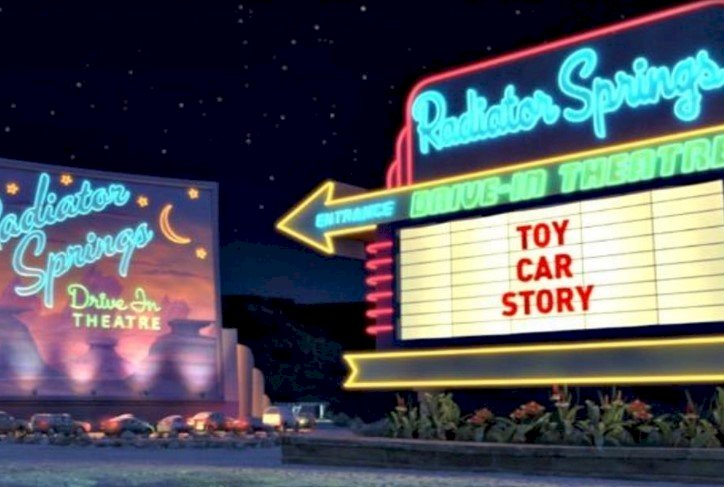 The universe in Cars is like a parallel universe of ours, but with cars replacing human beings (it does sound a bit scary). Perhaps that's also why all the movies we know and love became something with cars - including those from Pixar themselves. Toy Story became Toy Car Story, for example. 
Monster Trucks Inc.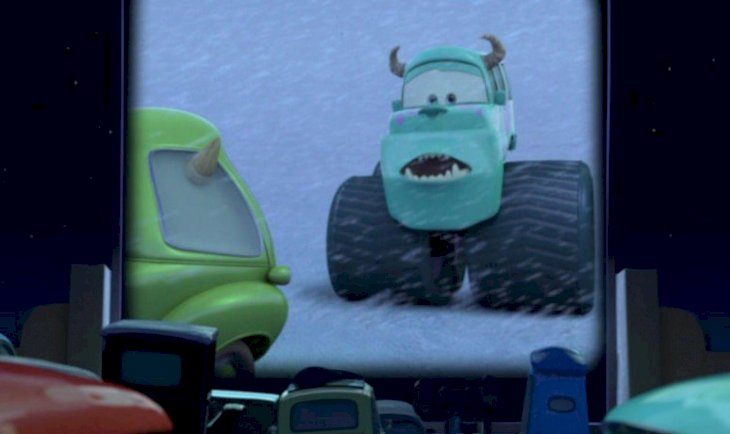 But that was not our favorite movie within the Cars universe - check out Monster Trucks Inc., which is a perfect wordplay in itself. But it goes beyond that - it even shows the character from that movie, which we can all recognize as the truck version of Sully and Mike. Look how cute they are! 
A Bug's Life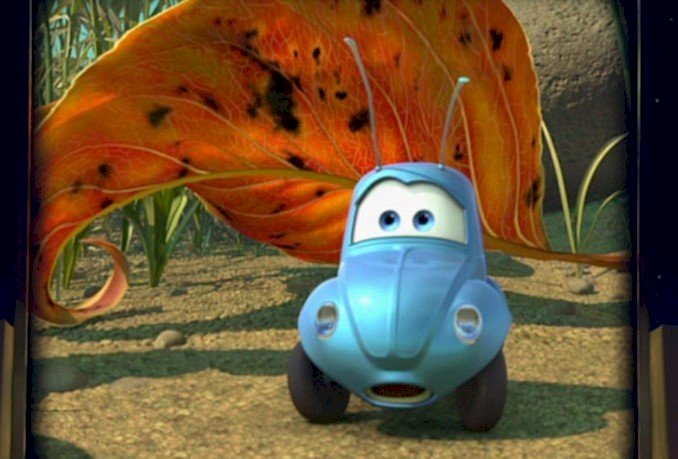 It didn't end there - another Cars version of an old Pixar movie that we all know and love. Yup, A Bug's Life, also a great pun here - there was a character that's based on a Volkswagen Beetle (aka a Bug), so they don't even have to change the title of that movie. Genius. 
The Pizza Planet Truck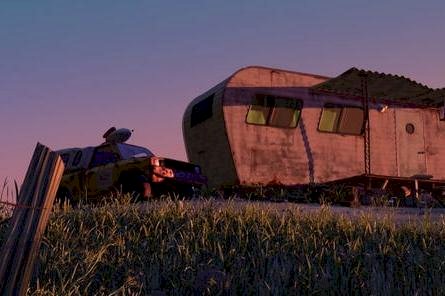 It is safe to say that there won't be Pixar today without Toy Story. Therefore it's not uncommon to see references/easter eggs from Toy Story in various Pixar movies. One of the regular easter eggs is the Pizza Planet truck seen in the original Toy Story movie, which can be seen in pretty much every Pixar movie, and in this case, the background in A Bug's Life. 
The Trailer's Reappearance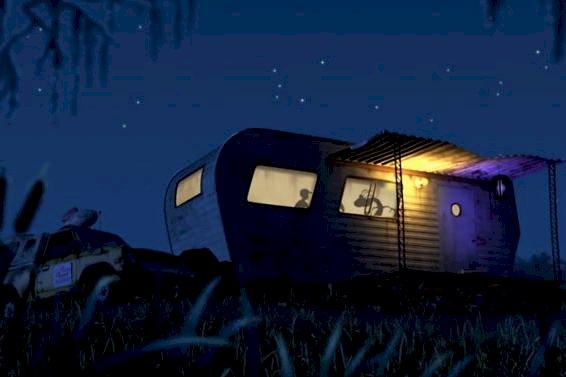 The trailer was seen in A Bug's Life that was released in 1998 - but this screenshot didn't come from the same movie. Look closer to the silhouette by the window, do you know where did it come from? Yup, that's Randall from Monster Inc., in the very same trailer that appeared in A Bug's Life - and the Pizza Planet truck is still outside. 
Back to the Pizza Planet Truck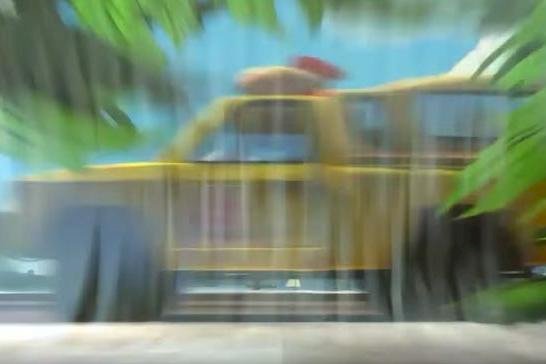 As we mentioned, the Pizza Planet truck from Toy Story made regular cameo appearances in Pixar movies - but for some cameos, you will have to pay extra attention. Such as the one in Finding Nemo, where the truck can be seen briefly outside the office, when the crew was rolling out of the office in plastic bags, towards the ocean - and to freedom. 
95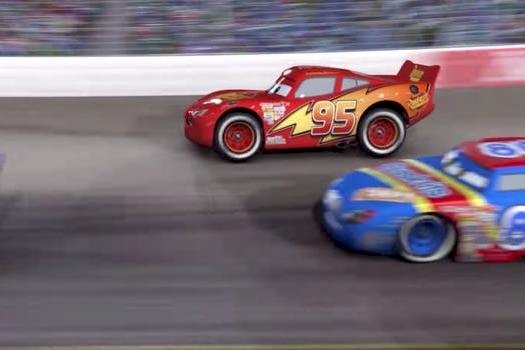 A small detail that might have gone unnoticed - but the number 95 on Lightning McQueen in Cars actually has a special meaning for Pixar. Can you guess what it is? Hint: it has something to do with Toy Story again. Yup, that was the year when Toy Story was released, 1995. 
Hidden Villain 
Remember Ratatouille? Never could we expect that we will fall in love with a rat (literally) after seeing a movie. However, on one of the street scenes, a mime can be seen performing... as it turned out that was Bomb Voyage, a villain from The Incredibles. If you're not convinced, we have some convincing evidence for you on the next page... 
Bomb Voyage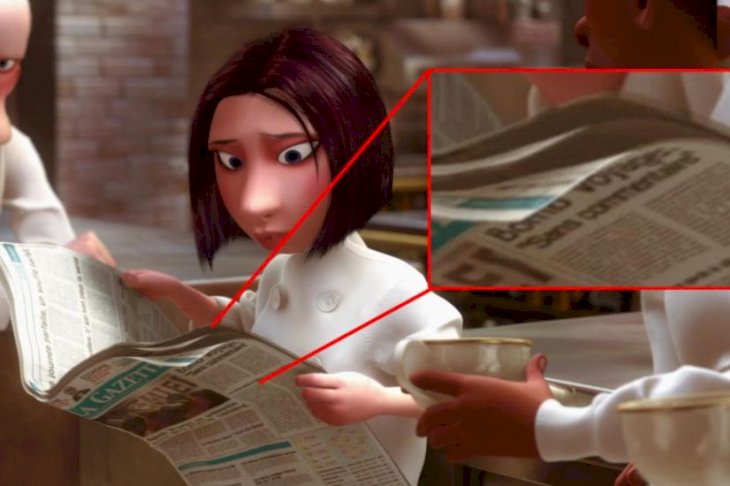 Well, his name was actually mentioned in a newspaper that Collette was reading in the very same movie. While we don't really speak French and don't really know what it says, we are pretty sure it said: "Bomb Voyage" there - a clear reference that Bomb Voyage was indeed in Ratatouille.
The Making of Toy Story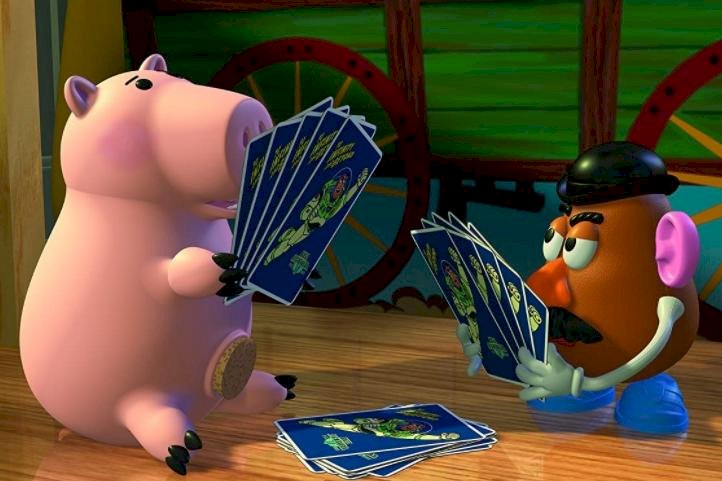 The original Toy Story was a groundbreaking achievement in animation and changed how we perceive animations today. How the movie was made was not without surprises either. According to an interview, the frames were rendered on numerous servers, and each server was named after an animal. Whenever a frame was rendered, the sound of that particular animal will play - like a real animal farm. 
Here are some of the easter eggs and hidden details in Pixar movies - honestly there are so many of them we are only touching the surface. Which one is your favorite? Which one surprises you the most? Would you like to see more of them? If you enjoyed reading this, why not sure it with someone you care about? Sharing is caring!