The Funniest News Anchor Moments
Reporting the news live can always be a tricky challenge. You have to stay sharp and be precise with what you're saying. However, no matter how professional news anchors can get, they're not perfect. Slip-ups are bound to happen. When they do, best bet that the cameras are rolling. Here are some of the funniest news anchor fails!
TIMING IS EVERYTHING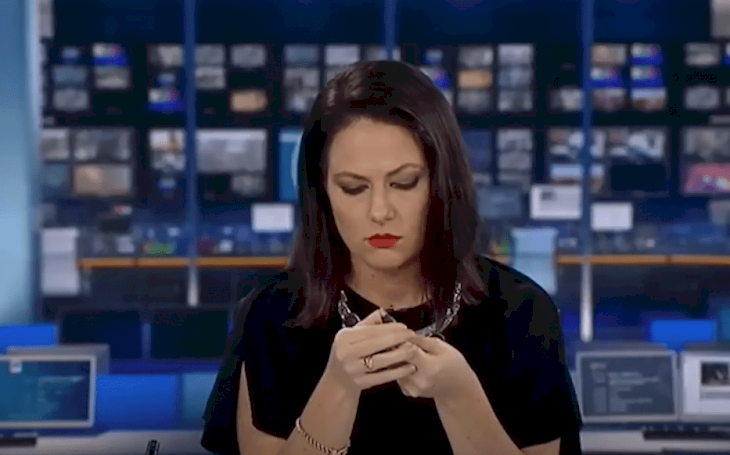 When you're reporting the news live, you have to be sharp and have the presence of mind to know when you're gonna be live! But let's face it, news anchors are human beings too. They make mistakes, and when they do, it's hilarious. Thankfully, these things are live, so we can relive them. 
WAKE UP, SILLY!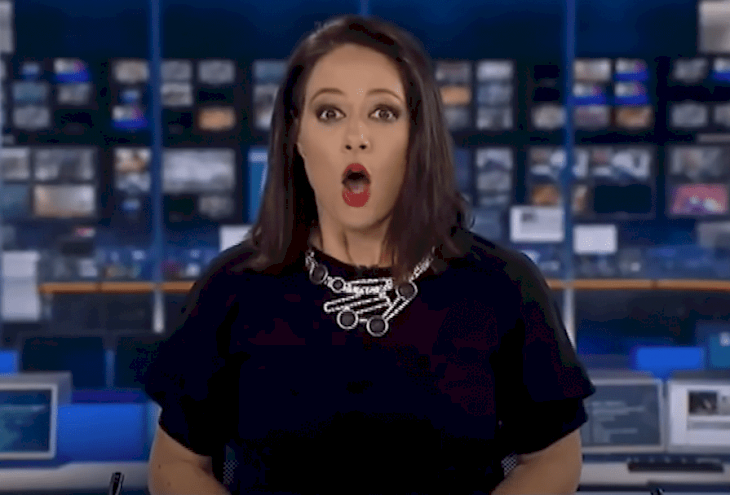 ABC News 24 in Australia had one such slip up from their on-call presenter, Natasha Exelby. While waiting to report the late-night, 10 pm news, the presenter was caught daydreaming. She was reading the inscriptions on her pen and didn't hear her production crew cue her in. This led to a silly moment of shock before she composed herself to read the news.
LIVE NEWS IS TRICKY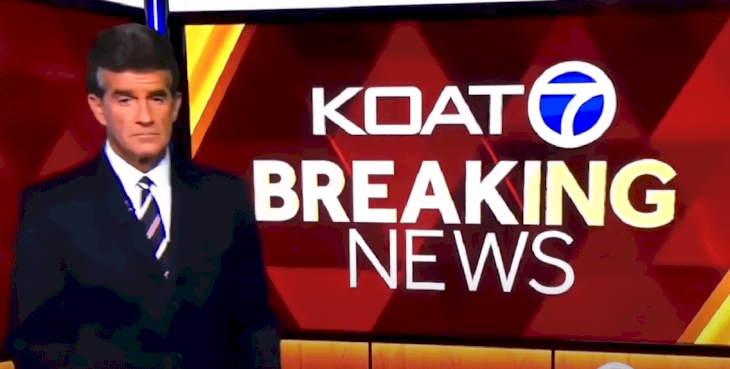 The trouble with reporting the news, especially when transitioning from the studio to the reporter who's on the location are the tech glitches. It's come to be expected that there will be some lag-time between the transitions. It usually takes a second or two, so again, timing is everything. This news anchor clearly forgot that!
GOTTA KEEP YOUR COMPOSURE!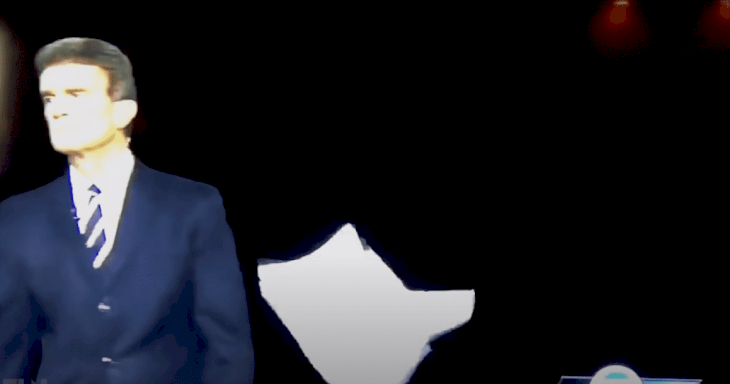 Doug Fernandez of KOAT in Albuquerque, New Mexico was clearly frustrated at the technical team for this clip. He had already said his lines and was ready to hand things off to the reporter on location, who was waiting to deliver the story. A technical glitch delayed things, so he decided to move things along. But then it worked, so he flipped out and threw his script in the air out of frustration. Unfortunately for him, the glitch kept going and he seen by everyone in his moment of frustration.  
A NIGHT AT THE GRAMMYS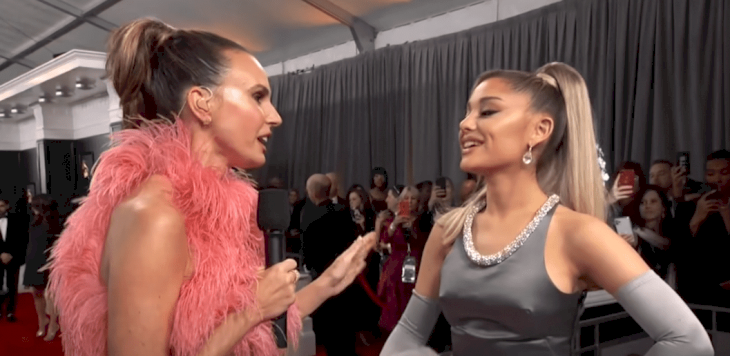 The annual Grammy Awards is largely considered the biggest night in the music industry's calendar year. The award itself is the most coveted of all music awards. The top names of the industry are all gathered for such a prestigious event, so obviously, the news has to cover it. On one Grammy night, something awkward happened.
THE MIX-UP, THE MIGRAINE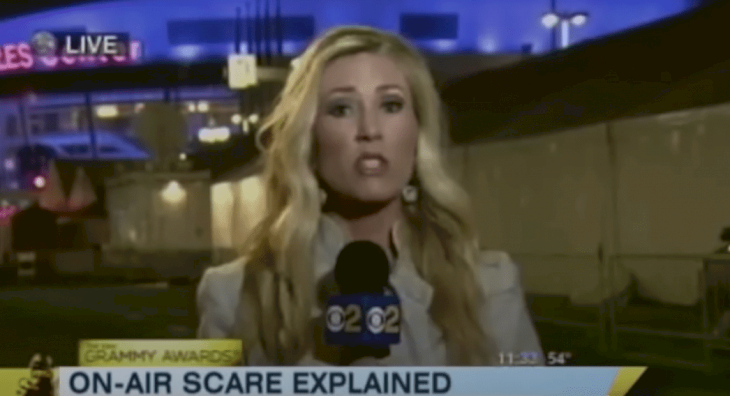 CBS Los Angeles reporter, Serene Branson was covering the Grammys in 2011. As she was on-air and giving her report on what was to come for the night's festivities, she got a little tongue-tied. Okay, not just a little, she mixed up her whole sentences. It was reported that she suffered from a complex migraine that left her incapable of speaking properly. It was a bit of a scare, but also utterly bizarre to watch.
CREATIVE WEATHER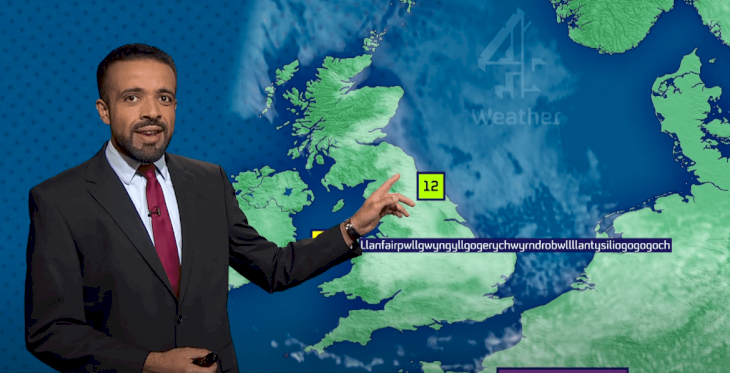 The weather forecast is one of the staples of any daily news shows. People all-over rely on the weatherman's report in order to prepare for the day's events. Some stations have gotten creative with delivering the weather news, while others keep it simple. One weatherman wasn't prepared for what was going to happen to him on set!
WARNING: BEAGLE ON SET!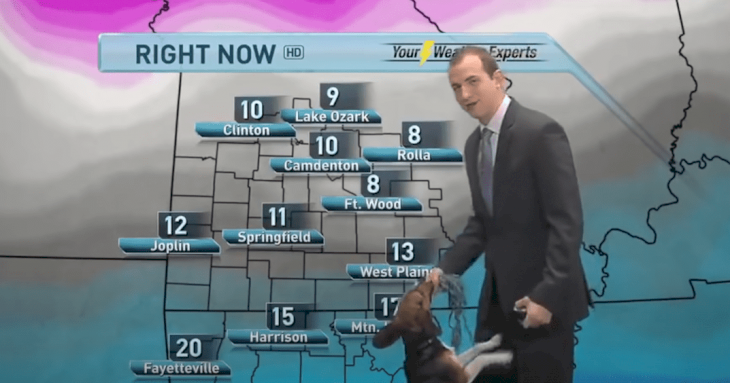 Weatherman, John Ziegler had more than just a cute surprise when he delivered the news one day. A beagle was on set and joined him as he was delivering his segment. The adorable dog wouldn't stop bringing the weatherman his toy and ask him to play fetch. The professional that Ziegler was, kept cool and obliged but kept getting interrupted. It was hilarious.
THE 5-SECOND RULE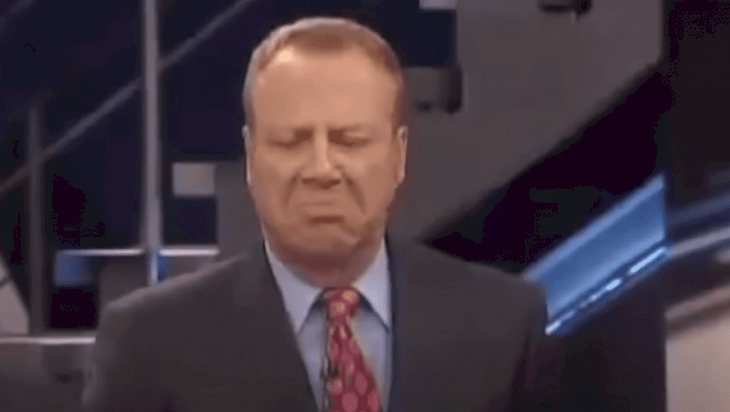 Have you ever dropped a piece of food on the floor and still eat it after picking it up? Sure you have! After all, there is this thing called 'the 5-second' rule. As long as it hasn't been on the floor, a relatively clean floor that is, for more than five seconds, you should be fine! CBS affiliate weatherman, Scot Haney had this in mind. He just didn't realize what he was picking up.
HE THOUGH IT WAS A FRUIT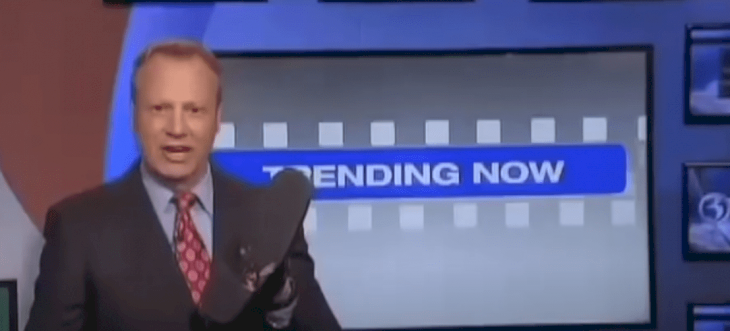 Scot Haney, who was the weatherman for WFSB in 2015, thought that he was picking up a single, delicious piece of grape nuts that he and his colleagues were eating at their desks. He was trying to make things humorous, but when he ate the thing, his cringey face said it all. He later revealed in his segment, that he found out it was his cat's vomit that he ate. What the heck.
READING THE TELEPROMPTER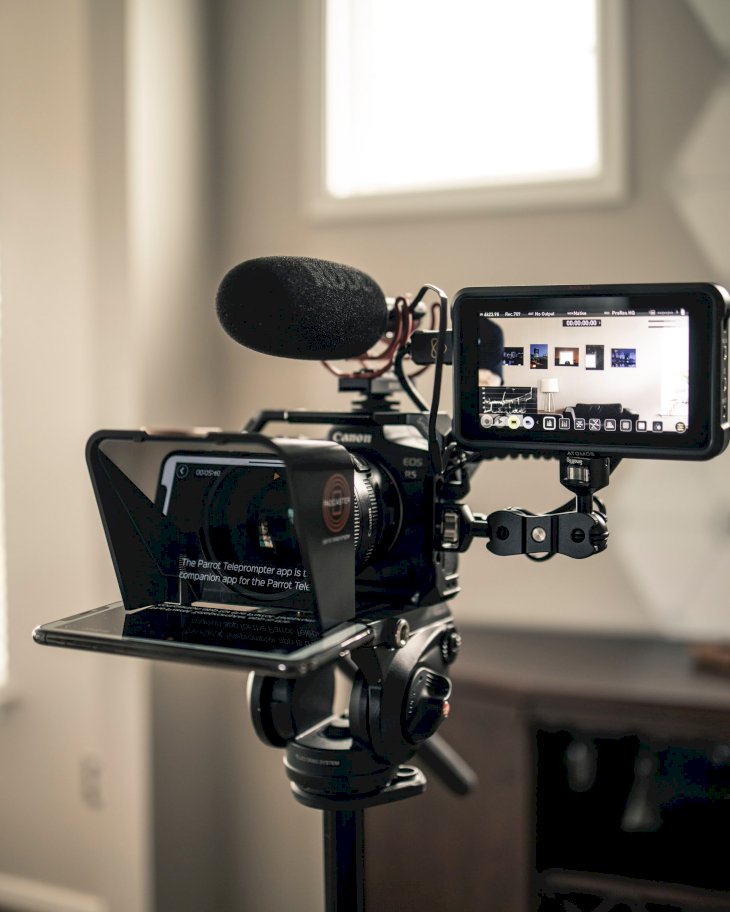 One of the most important skills you have to have as a live news anchor is being able to read out aloud, with charisma, the news. The Teleprompter is where you get your script from, and when you're reporting live, there's really no way to check it what you're reading is right, which is why the job of inputting the script onto the thing is such an important job.
REPORTERS WILL READ EVERYTHING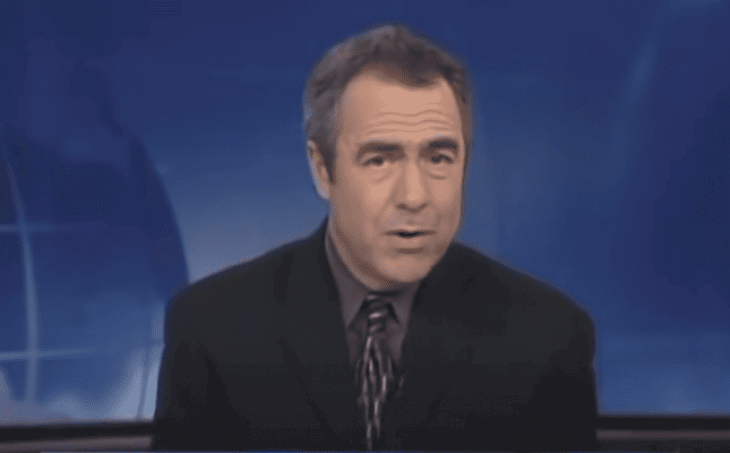 On one fateful day, CBS 5's Eyewitness News anchor Ken Bastida was filling in for an absent colleague. Unfortunately for him, someone forgot to edit the script correctly. As he was introducing himself, he read out the words: "Good evening I'm Ken Bastida, Dana is off tonight. He was murdered and then set on fire while celebrating his birthday." Say what?
GOTTA LOVE THOSE FLUFF PIECES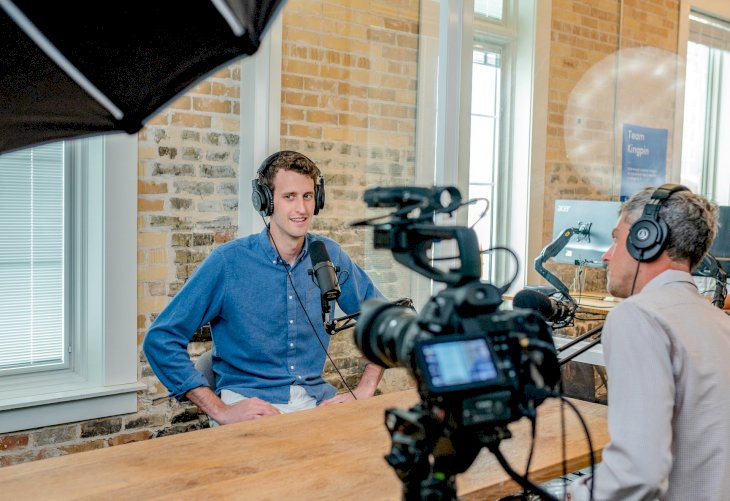 Have you noticed that news shows usually cover a seemingly unimportant interest piece every now and then? These segments are commonly referred to as fluff pieces. Think of segments covering a recently opened restaurant, an event, or a silly gimmick that aims to make the news more interesting to watch. This one Australian morning show had some creative ideas.
UP UP AND AWAY!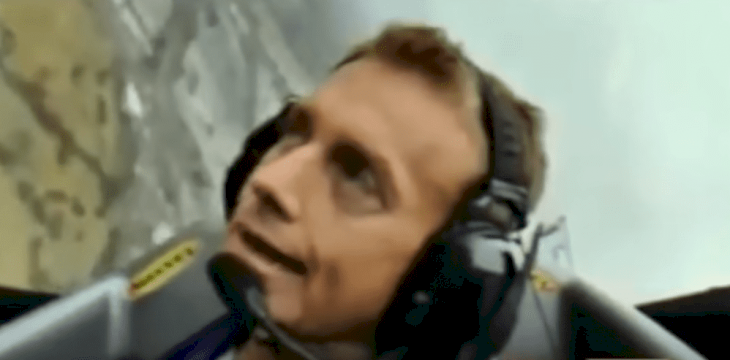 The Sunrise Network in Australia once sent one of their presenters on a trip, riding an exhibitionist's airplane. These are planes that do tricks like barrel rolls and loops high in the sky. It takes a lot of training to withstand the physical strain of gravity on the body during these maneuvers. Suffice to say, the presenter wasn't ready for it. He ended up passing out on live tv. He was also the weatherman.
FLIPPING OVER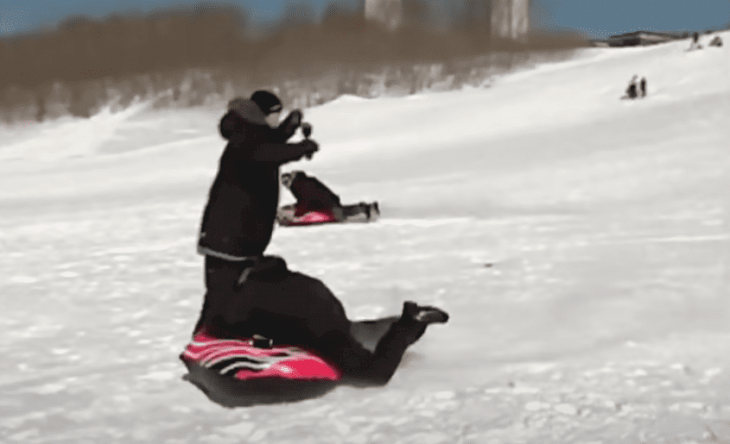 Then there are those freak accidents that thankfully don't end as bad as they look. Global News' Rob Leth found out the hard way that one should always stay out of the way of sleds rushing down a hill. For a fluff piece on their news show, he was the designated timer for a sled race. He ended up colliding with one of the sleds and flipping over. It could've been bad, but it wasn't. It was funny.
REPORTERS ARE TENACIOUS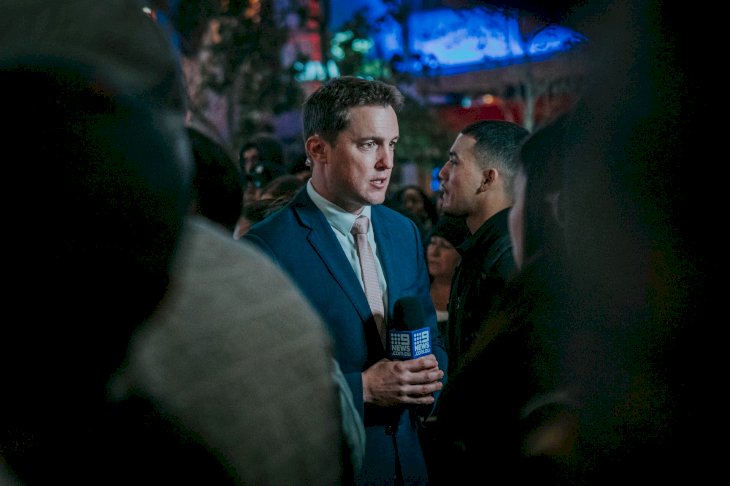 Let's be honest, reporters - especially the good ones - will stop at nothing to get the story. They've gotten a reputation for being tireless, and tenacious professionals that will do what it takes to get to the bottom of the story. This kind of work ethic is very effective, but sometimes it could lead to some bloopers, like this one.
WALKED STRAIGHT INTO THAT ONE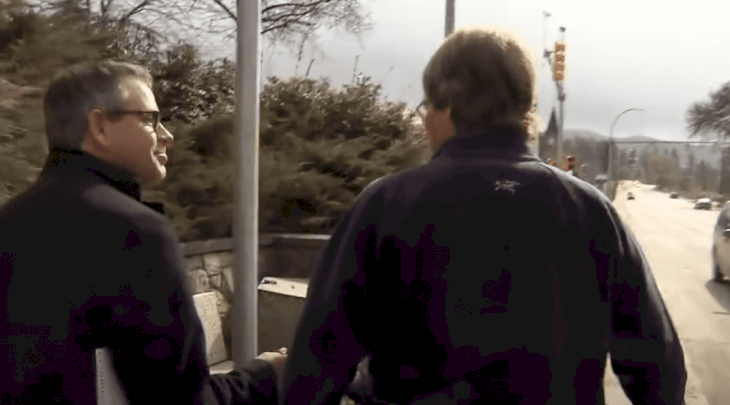 Canadian television reporter, Kent Molgat, should be commended for his dedication to his craft. So much so that his work has seen him get led straight to a stiff metal pole. While pursuing a lawyer for a candid interview, the reporter wasn't mindful of his surroundings. He literally walked onto a pole on live tv. He even let out an "Oh my God that hurt!" from the pain.
GOTTA HAVE THOSE GIMMICKS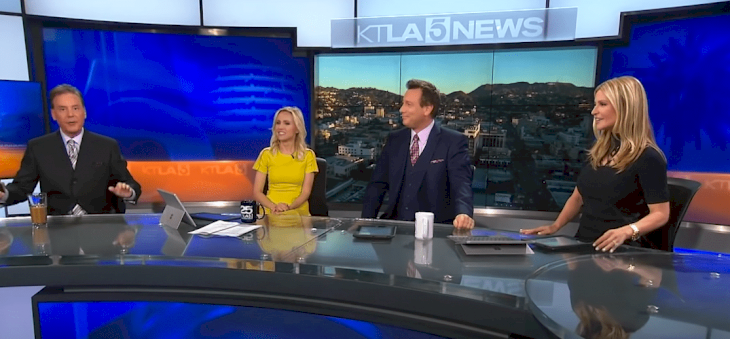 The news will always do its best to stay entertaining. The ever-changing audience is a challenge to keep up with. That's why every now and then, you'll see a news show try something new to spice things up. But more often than not, an opening gimmick is just a gimmick. Not unless you're this guy, then you're an internet meme forever. 
BIRTH OF AN INTERNET MEME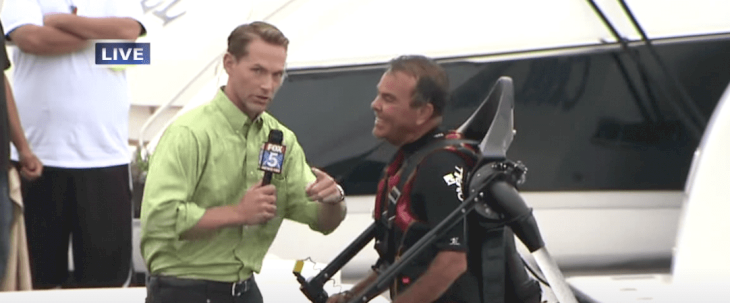 It's been nine years since 2011, and we're still nowhere near to getting jet packs. But one morning that year, an internet meme was born. Fox 5 News was on location at the San Diego Yacht and Boat Show, they had a gimmick for starting the show with a Jet Lev R200 water jet pack. Fortunately for us, it didn't get off to a great start. The guy on the jet pack fails his launch and falls into the water as he's saying the words, "It [Fox 5 Nes] starts right now!" Leaving everyone in the studio laughing their butts off. 
Did you witness any of theses news anchor fails first hand or are there more fails you'd like to share about? Let us know in the comment section! If you enjoyed reading about these then you'll have a blast reading the countless other stories we've written about. Head on over to Amomedia to check them out!