Well-Kept Secrets About I Dream Of Jeannie
In the mid-60s, Americans needed an escape. "I Dream of Jeannie" was the technicolor fantasy that Americans wanted to see on television, amidst all the news of war and protest. The show premiered in 1965 and became a hit, well, kind of, (keep reading to find out more). It ran for five seasons, which was enough to imprint itself onto the audience's imagination forever. While the show is fondly remembered and celebrated, there are some things about the show, its stars, and its production, that are still unknown. 
A Part of History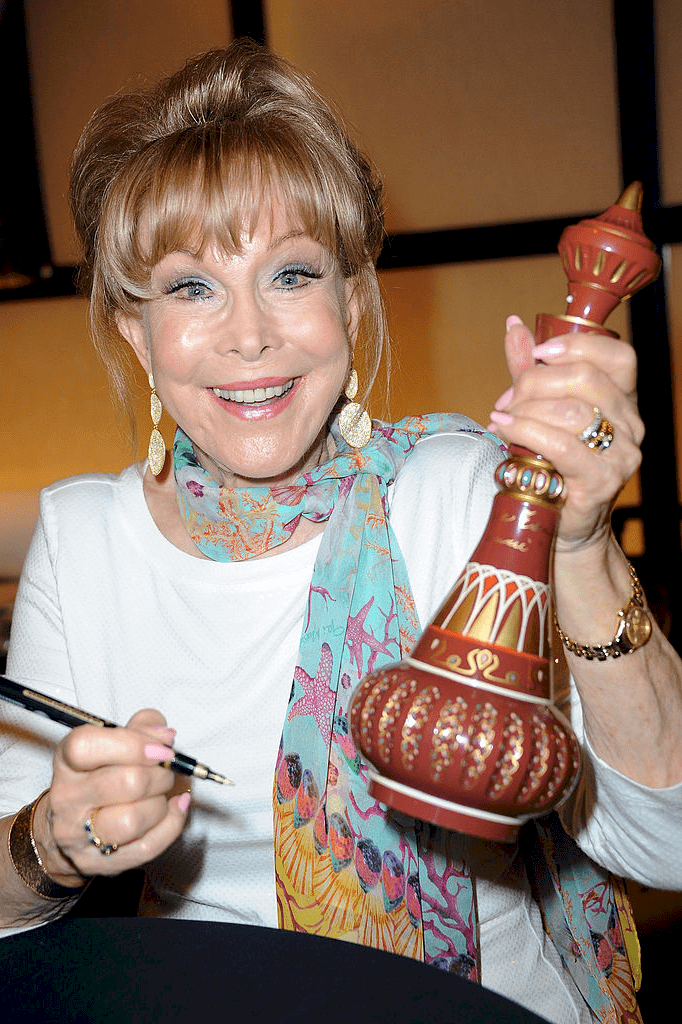 There was no more iconic prop from the show than the one that set off the whole series. The genie bottle from which Jeannie emerged, and, when she wasn't in the real-world, lived, was given by star Barbara Eden to the Smithsonian. But what about "I Dream of Jeannie" became popular with time?
The Show Wasn't An Instant Hit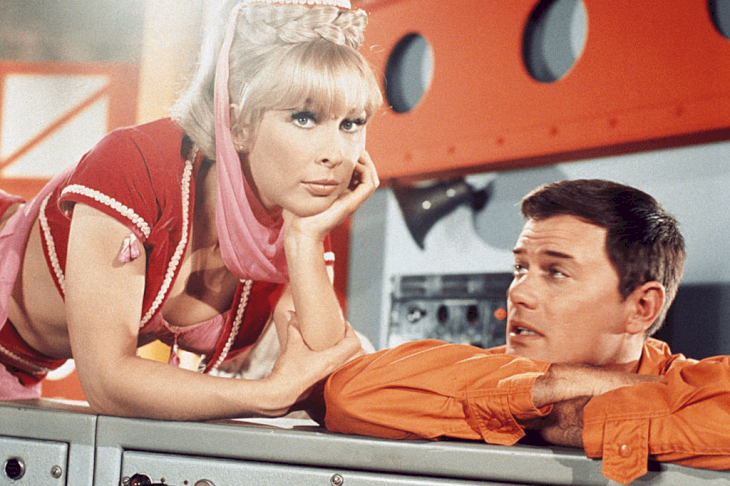 While the show was popular enough to be picked-up for a second season and lasted for five seasons, in total, the show wasn't a rating dynamo like we imagine modern TV shows to be. The show had consistently average ratings, but it lost viewers with every successive season, and was often never even in the Top 30 shows of the year, so how did the show get so popular after? 
The Show Finds a Second Life 
The show found another life after it was canceled, which is not uncommon for many TV shows that are sold into syndication. Syndication is when a network sells a show to other networks so they can fill air time with old TV shows, and that is exactly what happened to "I Dream of Jeannie". It went off the air in 1970 but went into syndication in 1971 and became more popular as a result, but it was often shown right after an episode of this rival TV show. 
"Bewitched" and "I Dream of Jeannie" Become Neighbors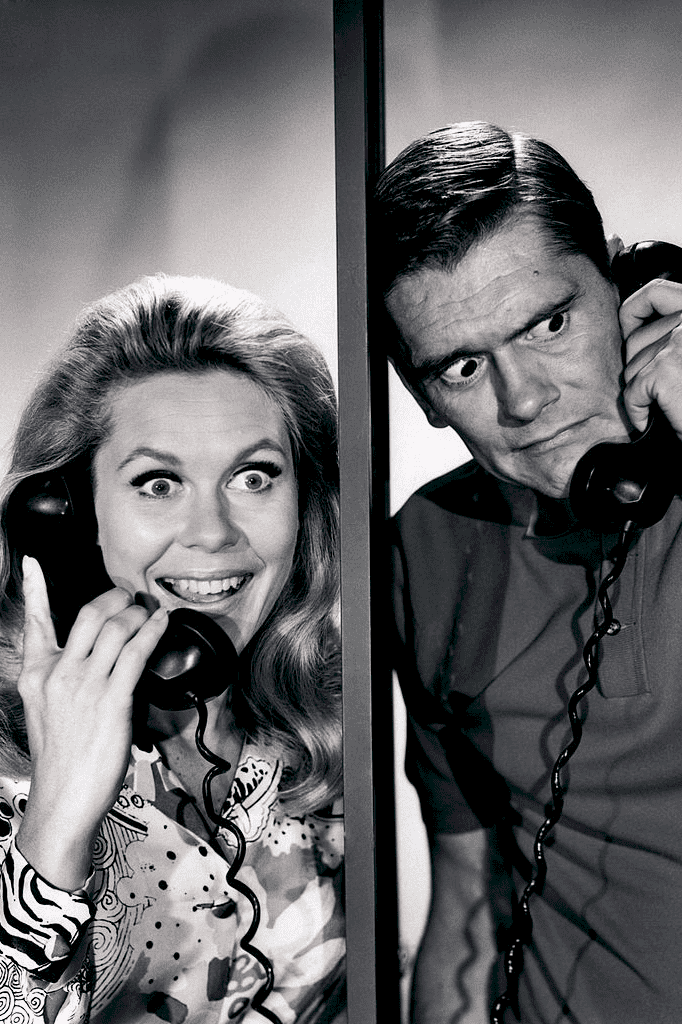 "Bewitched" and "I Dream of Jeannie" were often considered rivals, as the two shows shared many similarities. "Bewitched" features a woman, Samantha, with supernatural powers who was married to a regular guy, which is almost the same premise as "IDJ". "IDJ" creator Sidney Sheldon never made a secret of how he was inspired by the rival show, but there was another inspiration for the show. 
The Brass Bottle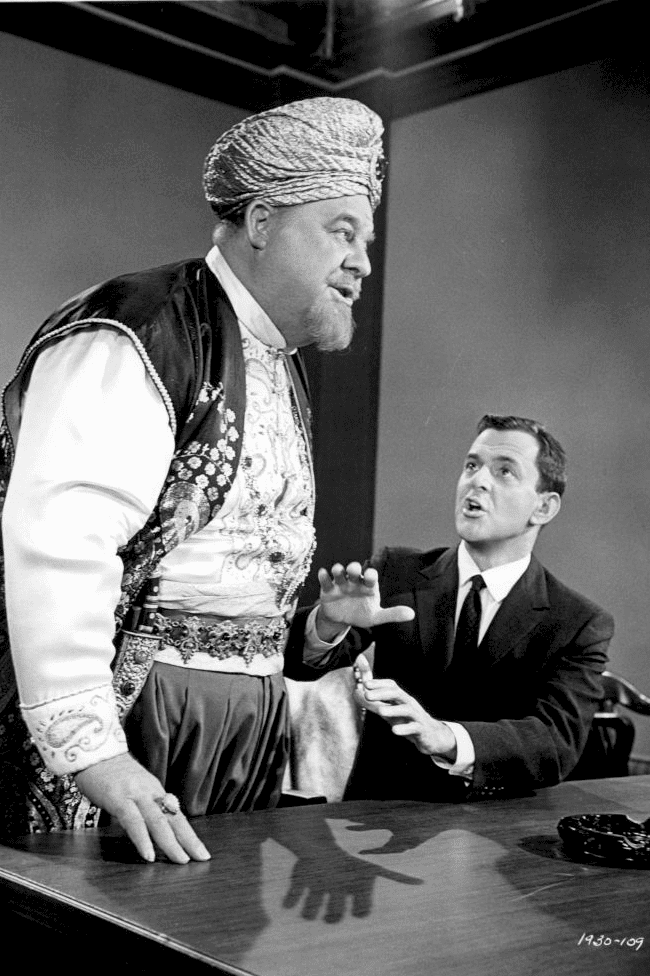 In 1964, a movie entitled "The Brass Bottle" was released by Universal. See if you can spot the similarities with "IDJ". In the film, a man discovers the eponymous brass bottle, which is the lair of a long-dormant genie. The man opens the bottle and out pops the genie to grant him his three wishes. But you'll never guess which "IDJ" cast member also starred in "The Brass Bottle". 
Barbara Eden Was In Both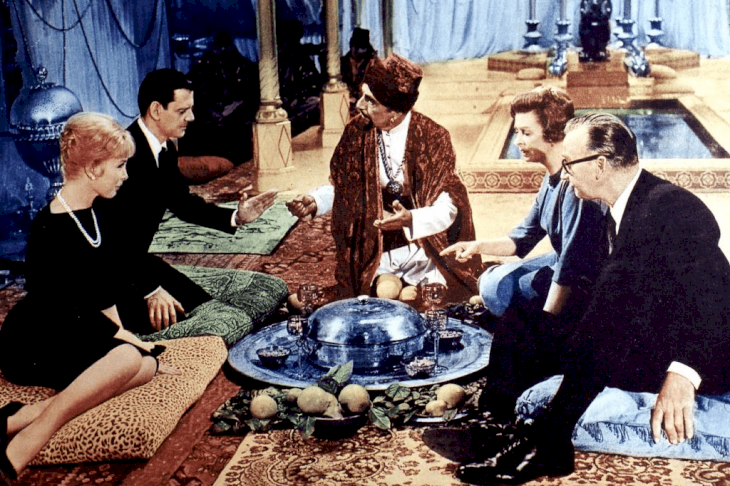 Barbara Eden was also in "The Brass Bottle", but she did not play the genie. She was cast as the love interest of the main character, who was played by Tony Randall. Actor Burl Ives played the genie in the film. But did "IDJ" creator Sidney Sheldon cast Barbara Eden for the role of Jeannie based on her appearance in "The Brass Bottle"? 
She Had To Audition and She Wasn't The First Choice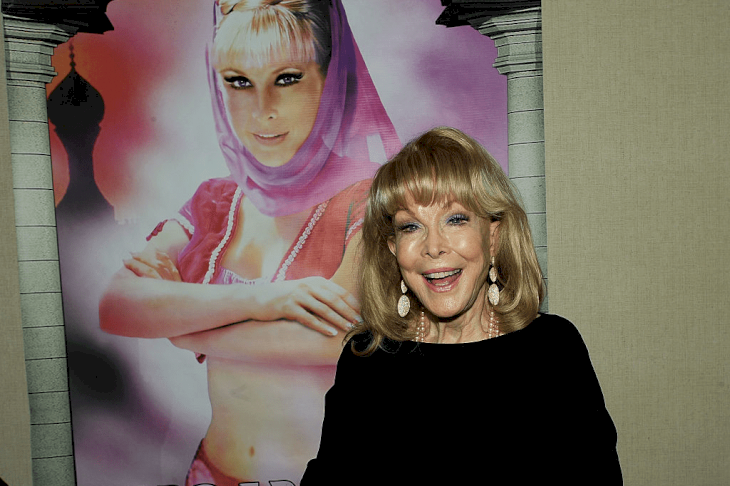 The very blonde Barbara Eden was not series creator Sidney Sheldon's first choice to play Jeannie, why? Because she was a blonde. Sheldon wanted to stay far away from the comparison to "Bewitched", who's star, Elizabeth Montgomery, was also a blonde. Only Sheldon could not find an actress who he liked, so he ended up choosing Eden anyway, but even after Eden was given the part, she almost quit before shooting even began for this reason. 
A Little Genie In The Bottle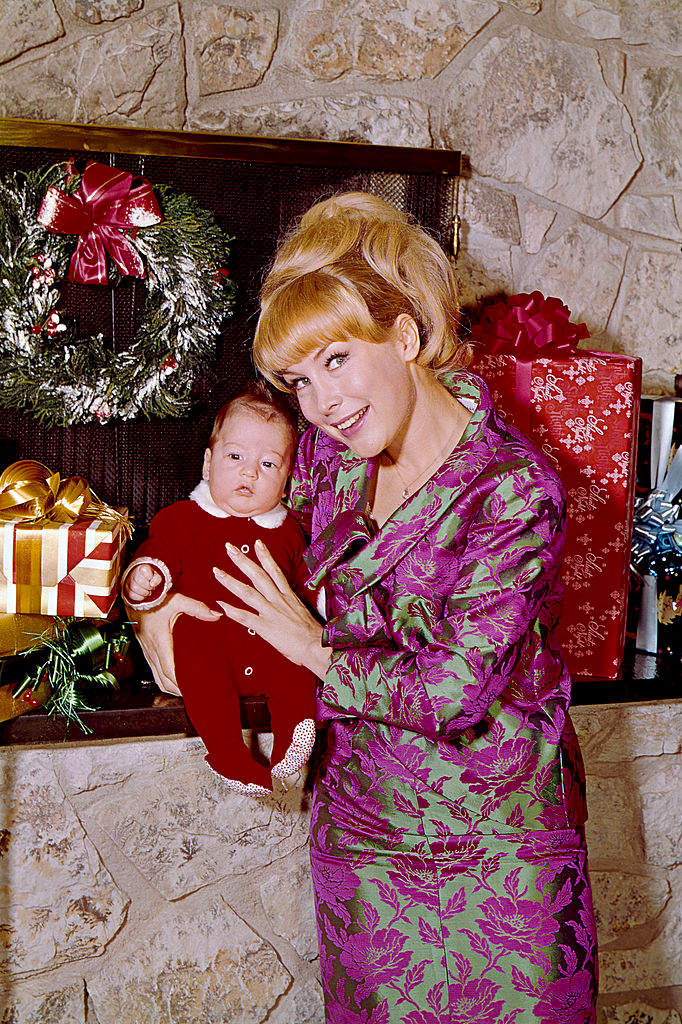 When the show's pilot was sold and the series was picked up, Barbara Eden found out she was pregnant. The actress had tried and struggled to have a child for 7 years and was about to quit the show entirely until series creator Sidney Sheldon devised a workaround. In the first ten episodes of the series, Jeannie was covered with several layers of veils that hid her pregnancy. But her son was not the only family member to make an appearance on the show. 
The Show Becomes a Family Affair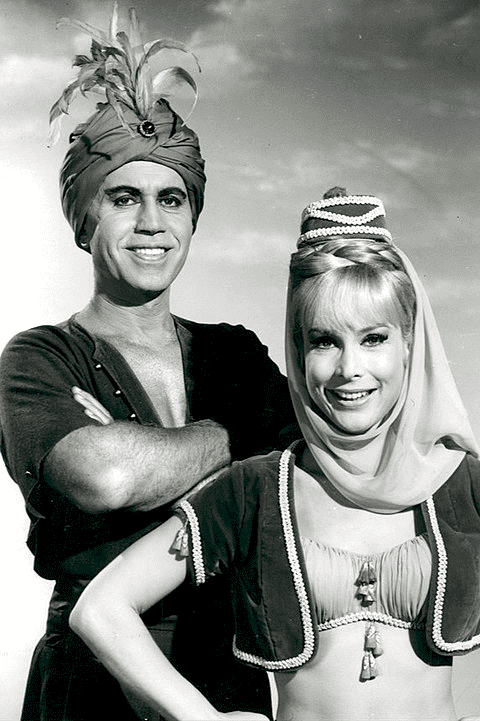 Barbara's first husband, and father to her child, Matthew - who sadly passed away in 2001 - was Michael Ansara and was an actor in his own right. Ansara appeared several times on "IDJ". He first played the Blue Djinn, which in the backstory of the show, was the genie who cursed Jeannie because she refused to marry him. Ansara later played an Army officer, as well as another Middle Eastern King. But you'll never believe who played Jeannie's sister and mother on the show. 
The Many Faces of Barbara Eden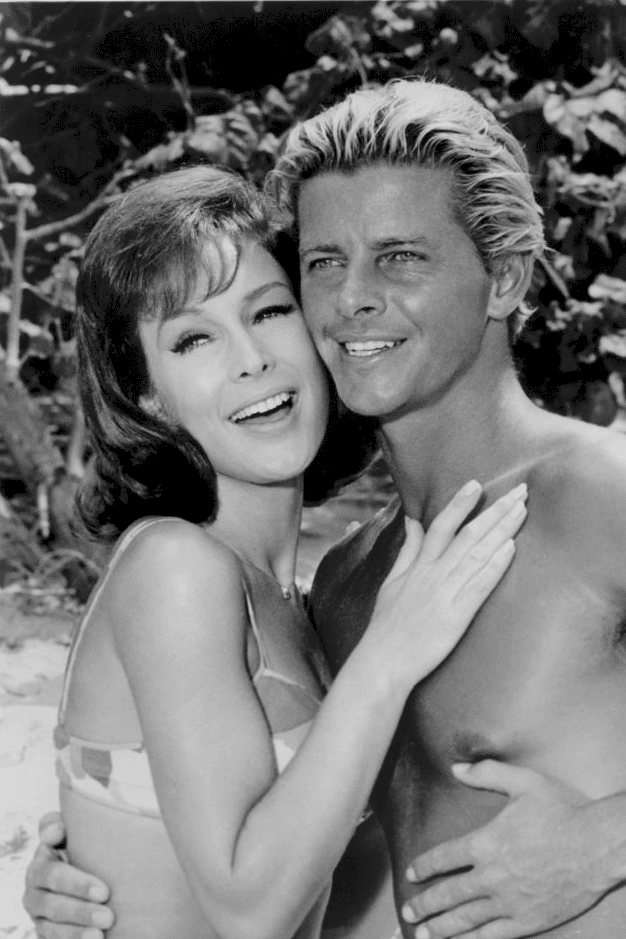 The star played her own sister on the TV show. The difference between Jeannie and her evil sister was signified by the latter's brown hair and green costume, as opposed to Jeannie's blonde hair and pink costume. Two other actresses played Jeannie's mother, but Eden took on that role as well, in later episodes. But Eden wasn't the only actor asked to play two roles on the show. 
Larry Hagman Also Wore Many Hats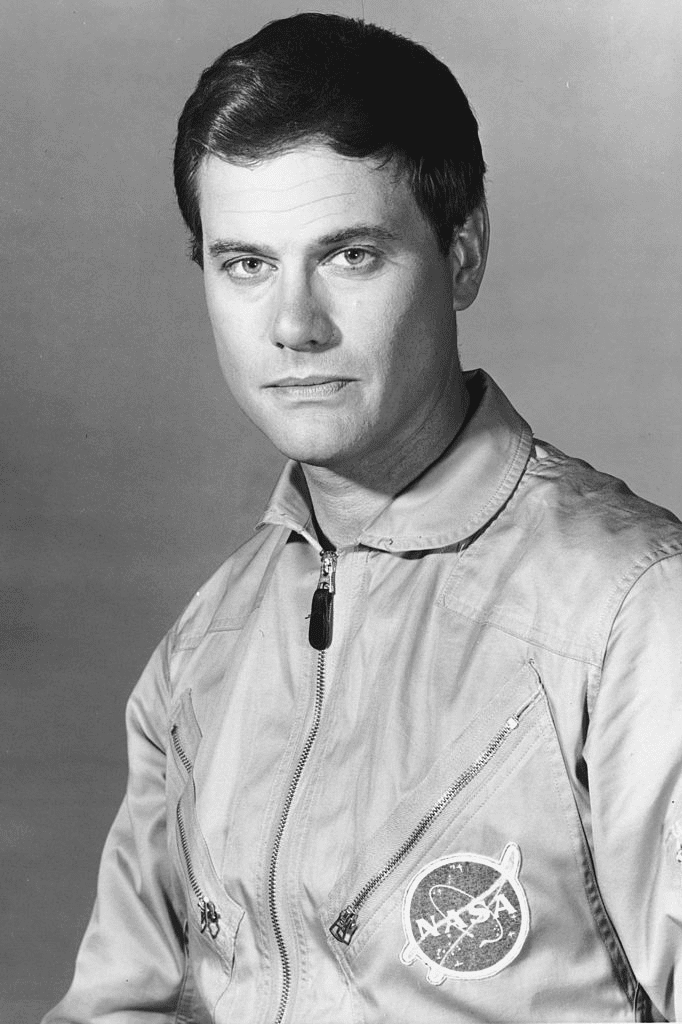 Although Eden took on the most double-roles, her co-star, Larry Hagman also had to play two characters in the same episode. Fortunately for Hagman, he only had to do it once, when Tony tries to fool Jeannie by impersonating a British officer to see if Jeannie would fall for him. Perhaps it was because of this shocking reason that Hagman never played two characters at the same time again. 
Hagman's Struggles With the Bottle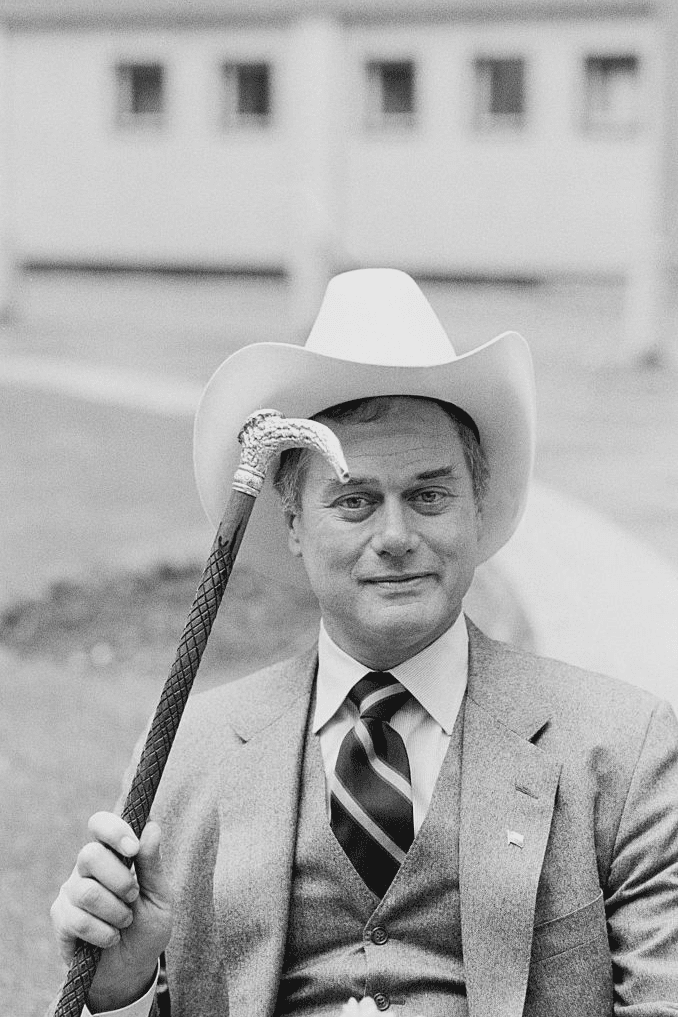 While a prolific and always-professional actor, Larry Hagman admitted in several interviews that he struggled with substance abuse for a long period. He even traces his excess to the set of "IDJ", where he was often intoxicated, even while filming his scenes. His state wasn't obvious to audiences back then, but newer prints of the show reveal it, so how did his co-stars feel about Hagman's behavior? 
Everyone Played Along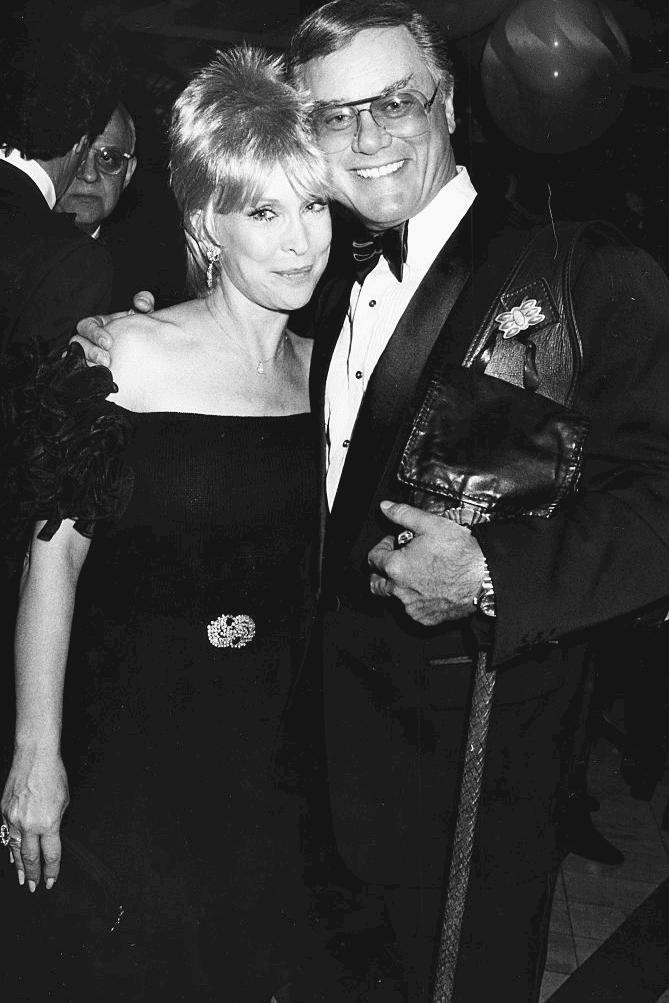 Both Hagman and Eden have been open about the former's on-set intoxication. Even though the actor was often visibly gone, it never interfered with his work. He never flubbed or forgot his lines and he was always in character. Eden even said this about working with Larry Hagman. 
It Was a Wonderful Working Experience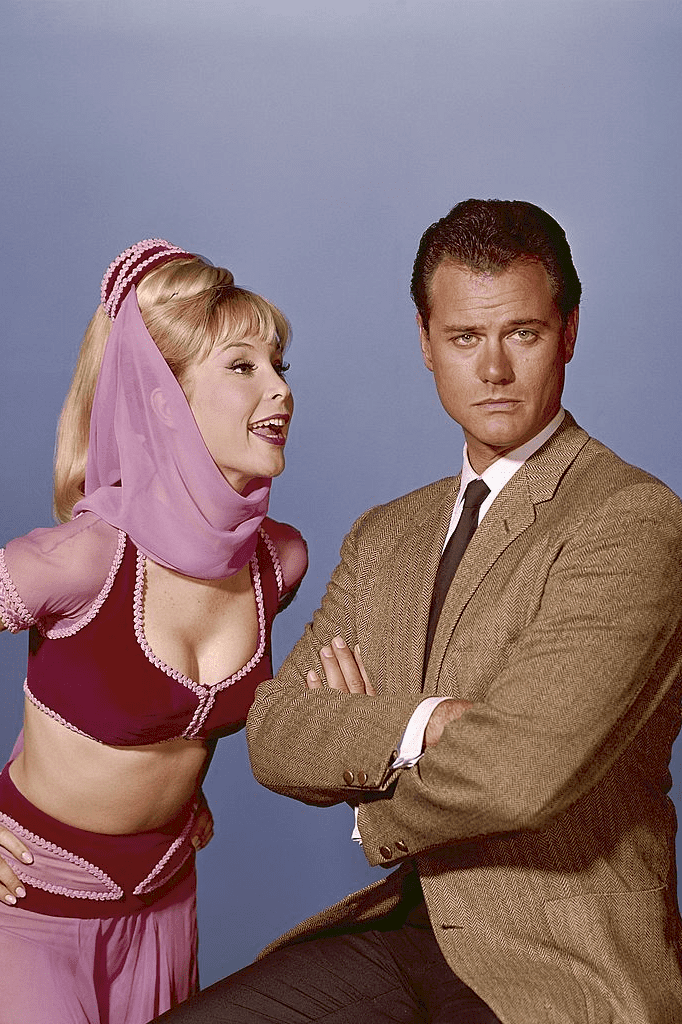 Despite what we now know about Larry Hagman's inner demons, Barbara Eden has always maintained that Hagman was nothing but professional on set. She said working with the actor "was wonderful, because I've never worked with anyone that I felt so comfortable with once that camera started rolling." But there were things about Eden that bothered Hagman. 
It Wasn't "His" Show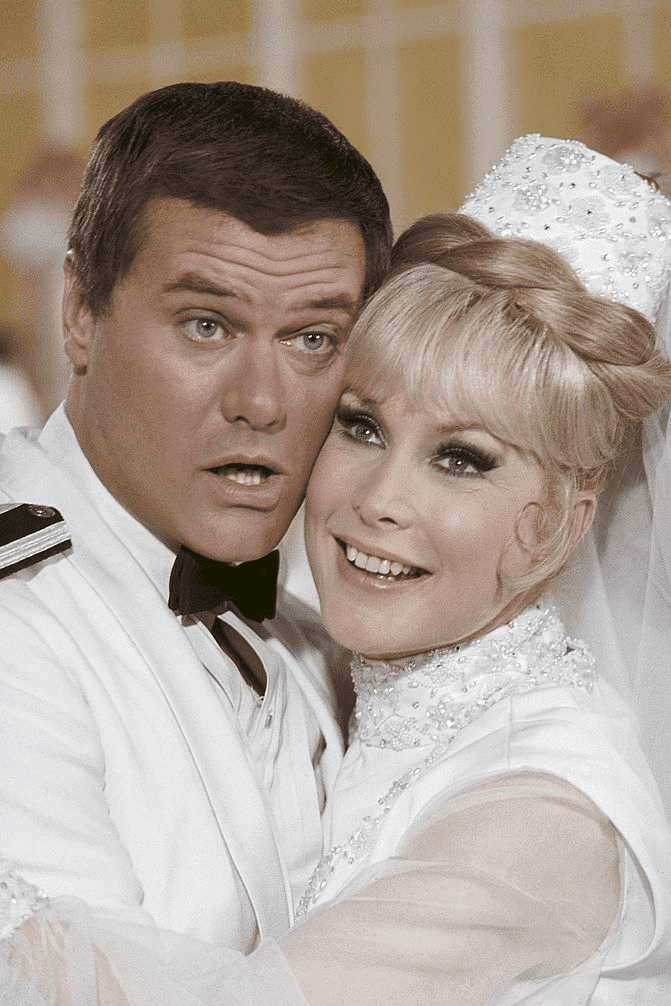 Hagman came from a family of actors - his mother was a star on Broadway - and he felt the pressure to be the best, but he became disillusioned with the show after a while. He knew he could never be as popular as his co-star who was a beautiful, blonde dressed mostly in skimpy outfits. But despite feeling upstaged, Hagman continued working on the show, even though the producers often wanted to replace him. 
When did you first hear about "I Dream of Jeannie"? What do you think of the show? Do you think it's dated or that it still holds up? Let us know in the comments section below. "I Dream of Jeannie" found a new life in syndication and, as such, gained a whole new audience that was able to enjoy the silly and light-hearted romance at the center of the show. Even though everyone agrees that the show ended when Jeannie and Tony got married, it didn't stop the show from becoming a recognizable, cultural touchstone even to this day.