Taylor Lautner and 4 Reasons His Acting Career Failed
Kristen Stewart, Robert Pattinson, and… "Jacob from Twilight". Taylor Lautner's co-stars from the Twilight Saga have become renowned actors in their own right, but the same can't be said about him. We haven't seen Lautner on the big or small screen since his last appearance in the television series Cuckoo, which stopped airing back in 2018. Why has he been keeping such a low profile? Let's get into it!
---
TALL PRICE TAG
Although his biggest earning days are in the past already, Taylor Lautner's estimated net worth in 2020 is $40 million! So it's no wonder that after the mind-blowing earnings from the Twilight Saga he has put his price pretty high. Obviously, his Twilight paycheck set the bar high, and the predictions that he's become an A-lister went to his head.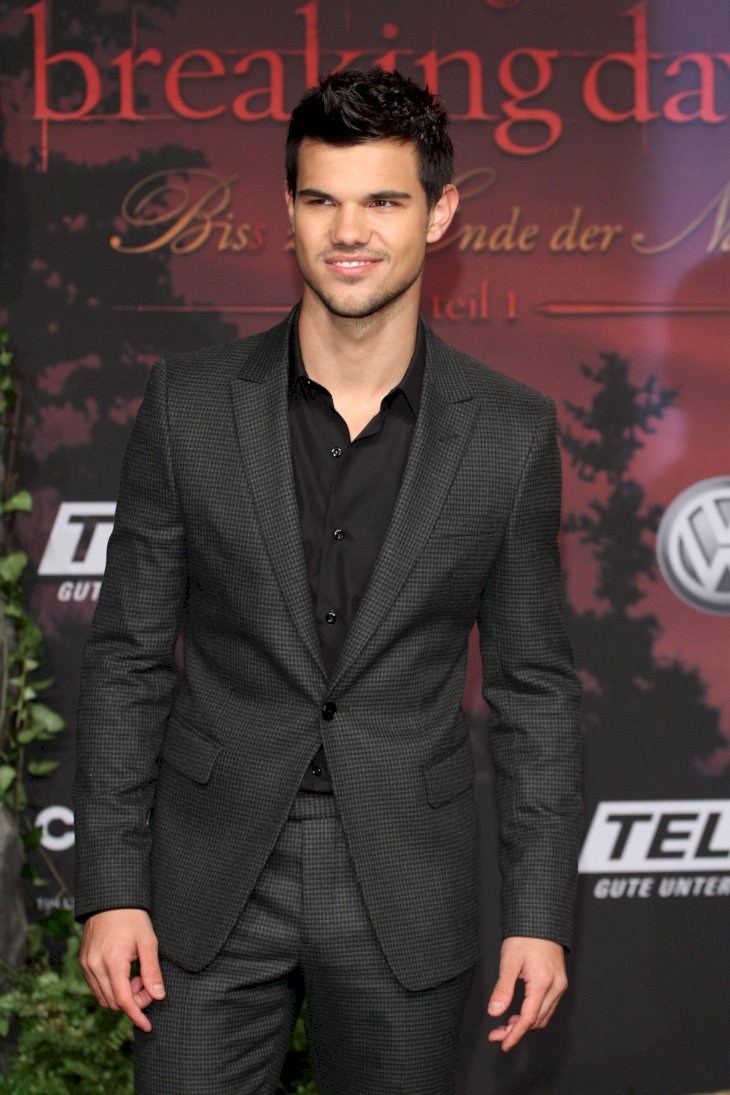 ---
For the underwhelming movie, Abduction, he charged an exorbitant amount. All fine and well, but then, even after his "awkward acting", he continued to ask way too much for the next movie, Now Stretch Armstrong. Which is now shelved… by the way. He got $5 million for Abduction in 2011 and asked for $7.5 million to star in Stretch Armstrong.
---
Around that same time, Taylor was offered a role in Goliath, where he would be playing the Biblical David alongside Dwayne 'The Rock' Johnson. For this role, he charged even more – the whopping $10 million! But this project ended up on a shelf, too. Apparently, the producers weren't happy he was working on both movies at the same time.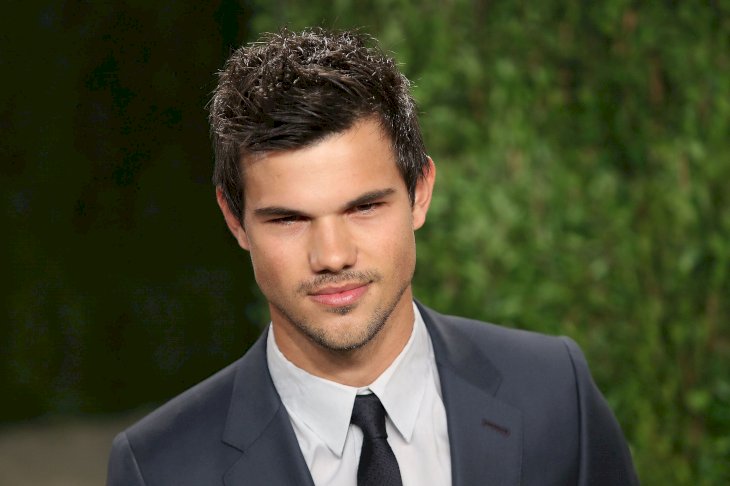 ---
Once again, he overshot his worth! It's not rocket science. No Hollywood director in their right mind would break the budget for mediocre acting… It's just not worth it, especially not when the production is eventually halted. Anyways, after those two action failures, he moved into comedy with a cameo appearance in Adam Sandler's Grownups 2 and The Ridiculous Six. Both: NOT received that well.
---
LAME CHOICE OF ROLES
Some say that Lautner is too picky about his roles. But our idea is that Taylor is picking them at his own sweet will, without proper thinking at all! Okay, it was quite logical to star in Abduction and even in Tracers, because of Taylor's physique and experience in martial arts, action movies were a smart choice.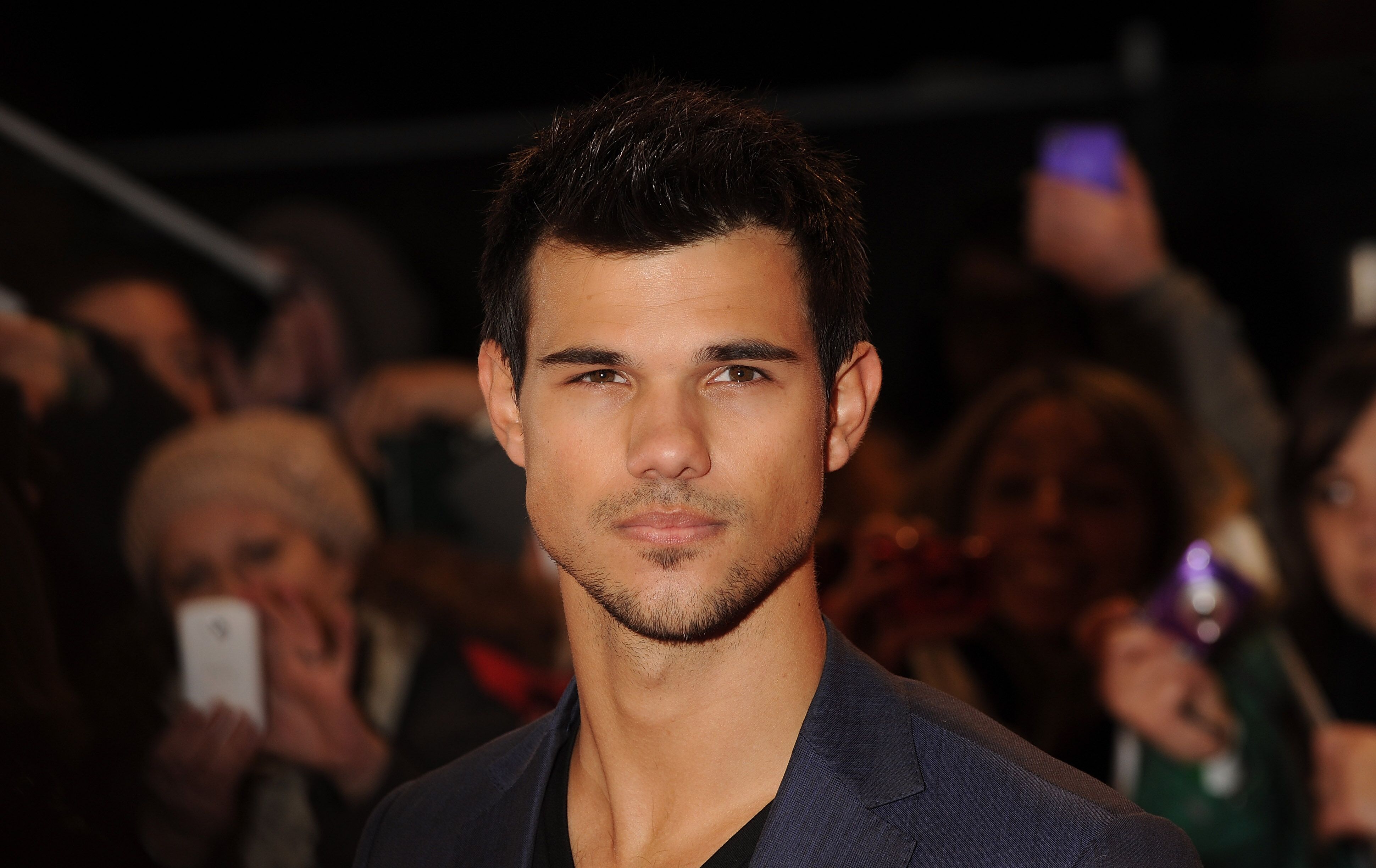 ---
But again, both movies didn't go well: Abduction didn't even manage to break on its budget domestically, and Tracers was regarded as a "B-movie" and didn't get a U.S. theatrical release. This time Lautner learned the lesson and made another seemingly smart move – changed the type of characters and movies chosen. 
---
BUT HOW DID THIS CHANGE IN ROLES IMPACTED HIS CAREER?
Positively, apparently. He first made a cameo in Grown Ups 2, which appeared to be some fun, and allowed him to land other similar roles. He got the role on the successful British sitcom Cuckoo, replacing Andy Samberg. Taylor took a leading role during the whole two seasons, and his co-star Greg Davies even called him "a thoroughly decent chap".
---
Davies also hinted in an interview with Metro in 2017, that the door to British TV remains open for Lautner, as there were two more series planned that he could be a part of. Unfortunately, two years after the interview, that didn't happen yet. And we wonder – was that the outcome of Taylor's next film choice, The Ridiculous 6?
---
WHAT HAPPENED TO THE RIDICULOUS 6?
Adam Sandler's western comedy movie has been called different names, including horrible, lazy, aimless, and even offensive to Native Americans - and generally not even worth being included in Lautner's CV. So is the bad choice of projects the real reason why Hollywood doesn't cast Taylor Lautner anymore? Or is it his…
---
POOR ACTING SKILLS
Just like his Twilight co-star Robert Pattinson, Taylor Lautner wasn't a very experienced actor. So why does "Team Edward" still has the pleasure to see his fave in at least two films a year, and "Team Jacob" only decreases with time? The critics say that the reason for it lies in Lautner's poor performance.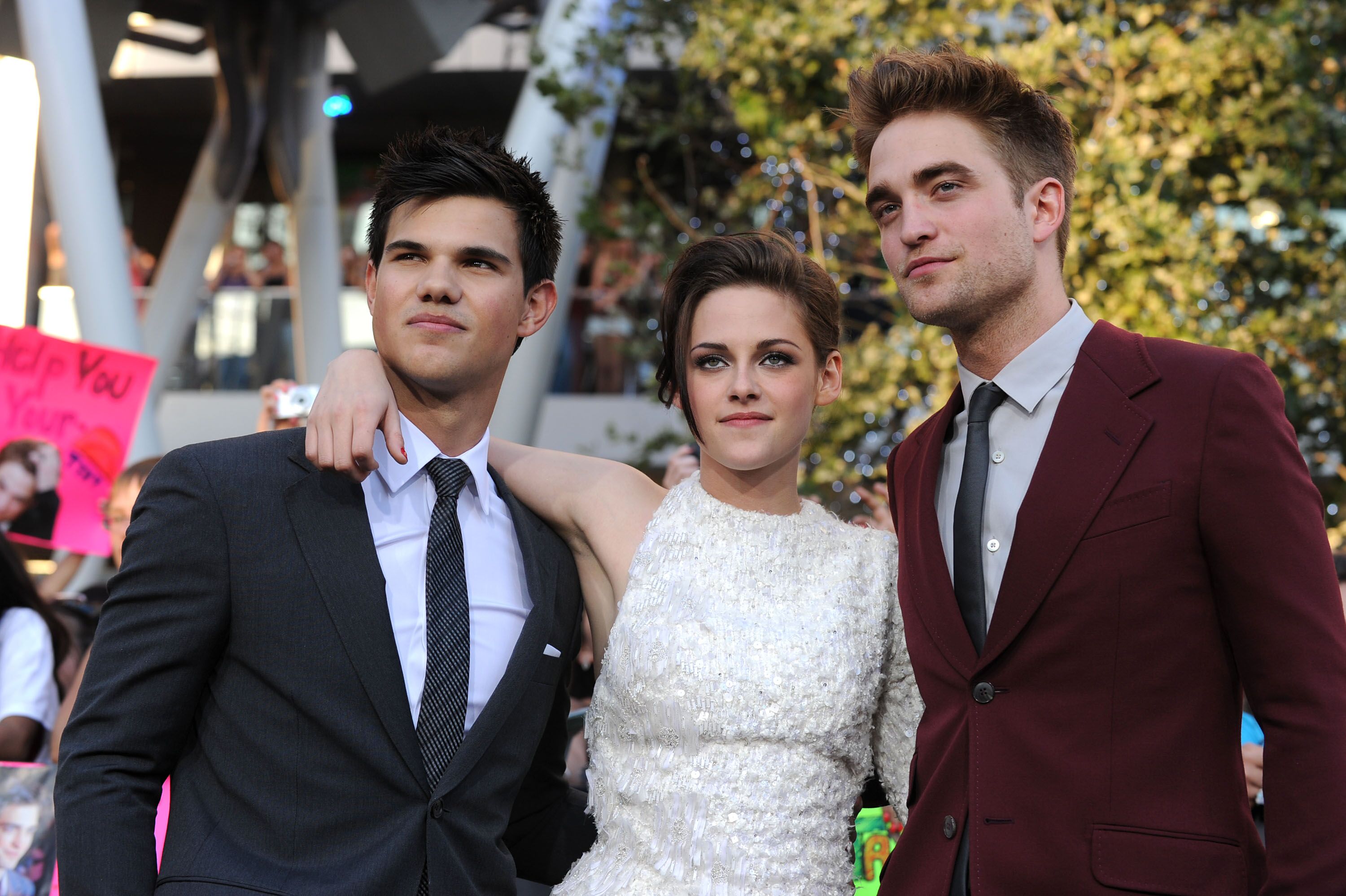 ---
Is that really so? Would all the movies that Lautner starred in really have a chance to succeed without him? We honestly don't think that The Ridiculous 6 would be any better even if Taylor's character was portrayed differently! Tracers seems to be lacking the narrative and emotion altogether, even though it had some positive reviews in Rotten Tomatoes.
---
BUT WHAT ABOUT THE OTHER MOVIES HE WORKED ON?
It's safe to assume that more professional acting of only one character, even if it's the lead, wouldn't add to the film's quality. But what about Abduction? This movie had all the chances to become a hit. It was released while the Twilight hype was still high, and its cast included established professionals like Alfred Molina and Sigourney Weaver.
---
But it was Lautner's "awkward" acting that vexed the critics and triggered many harsh reviews. For example, The Village Voice claimed that the actor looked "very much like a stranger in his own performance." However, Lautner's roles in comedy series Cuckoo and Scream Queens proved that Taylor can, in fact, act!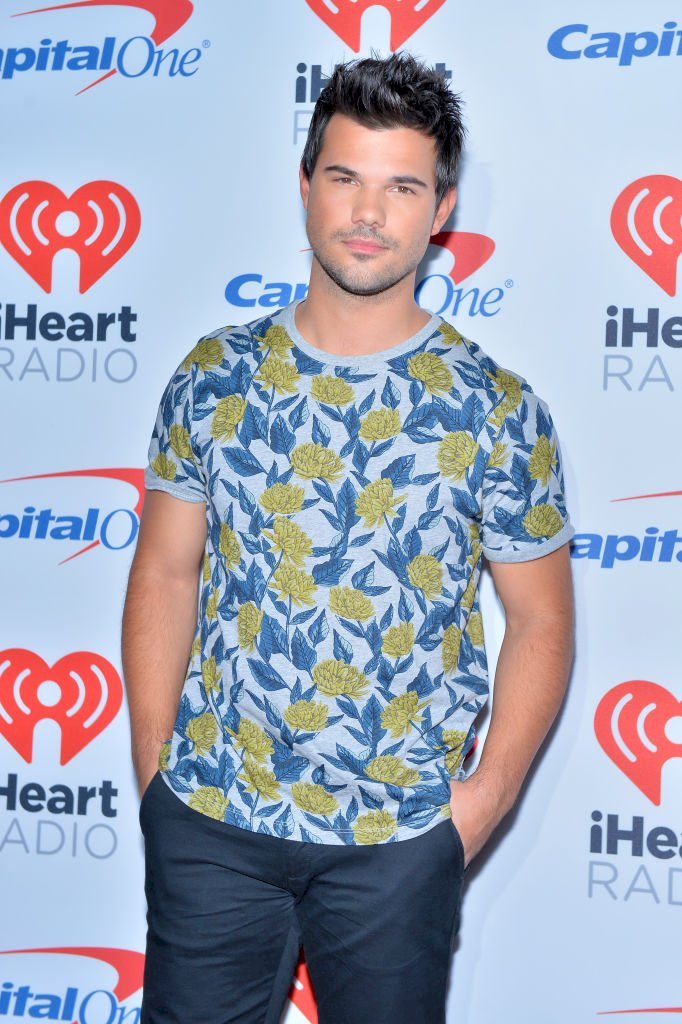 ---
IF IT'S NOT LACK OF TALENT, WHAT IS IT?
As mentioned before, Taylor has received positive critics for his acting, so maybe it's not the lack of talent, but perhaps a lack of effort? And if Taylor Lautner actually can act, but doesn't try hard enough – isn't it the proof that he's just not into it? But what's he up to now, if not acting?
---
OTHER PRIORITIES
Our guess is that Taylor Lautner is simply enjoying his life. To him, life should be fun, full of sunshine, cool activities, friends, and love. Isn't it something we all want in our lives, too? Actually, during an interview with Reuters in 2016 Taylor opened up about this topic.
---
"For me the biggest thing is just surrounding myself with people that I love, just spending time." Here's an example: at the beginning of October last year, he took his girlfriend Taylor Dome to New Orleans for the Saints game against the Dallas Cowboys. They also visited an escape room, from which Lautner is a loyal customer.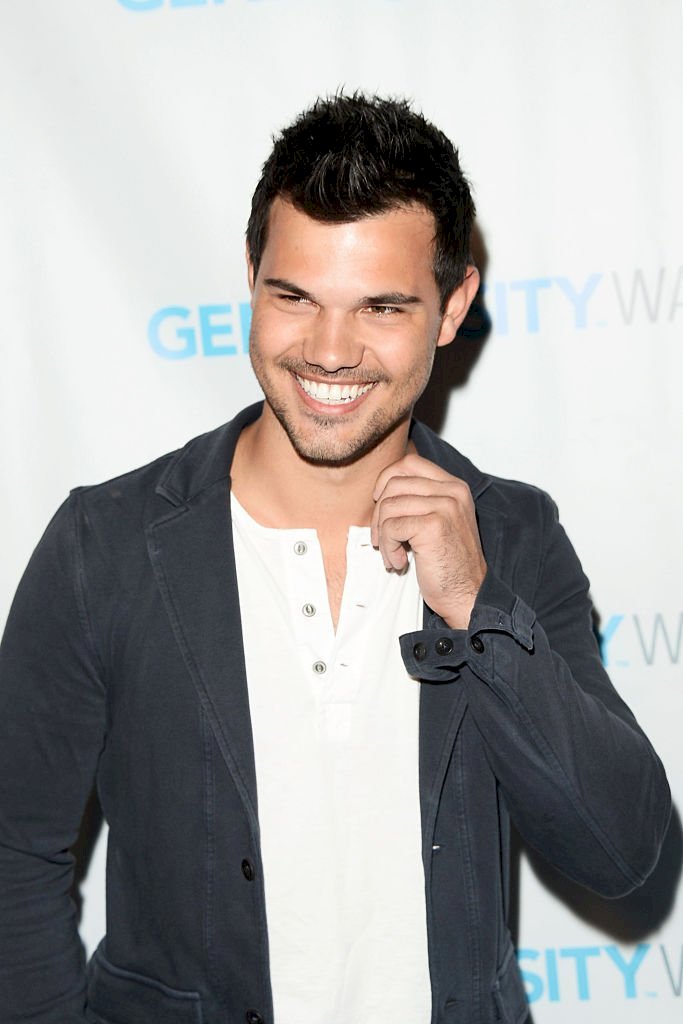 ---
WHAT ABOUT THE RUMORS ABOUT HIS RELATIONSHIPS WITH HIS CO-STARS?
While he is accused of having "suspicious relationships" (and not real romances) with his female co-stars, we think he was quite sincere every time he had a new girlfriend. Moreover, he managed to remain on friendly terms with all of them. Even Taylor Swift hasn't written an angry 'split-up' song about him! (Yes, that's an achievement in its own right!)
---
And Lautner is not just a loveable guy, nice to look at, to work with, and to spend time with. He's also a great "family guy", though he's still single. According to Todd Fisher (uncle of his then-girlfriend Billie Lourd), Taylor Lautner has been extremely supportive of Billie when she lost both her mother Carrie Fisher and grandmother Debbie Reynolds.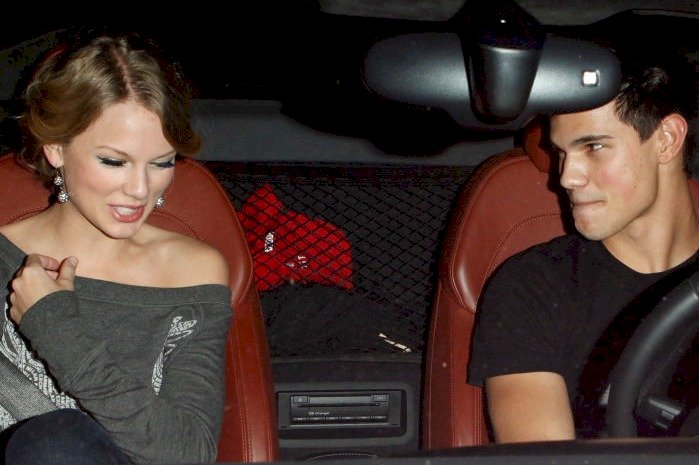 ---
KEEPING FAMILY CLOSE IS A PRIORITY
Lautner is also a great big brother to his "not-baby-sister-any-more" Makena. He was there for her when Makena had to undergo the second (!) heart surgery. And earlier this year, in April, in his Instagram that he revealed that Makena's got engaged, and called it "one of the biggest moments" in his life.
---
So we honestly cannot blame Taylor Lautner for his focus on love and family – but not on his career! However, we still hope that Taylor will make up his mind about acting and we'll get to see him on the big screen again soon, as we are certain that "Team Jacob" will make the profits soar high! 
---
WHAT ABOUT HIS TWILIGHT CO-STARS?
The Twilight Saga was an almost overnight hit, launching its young teenage stars Robert Pattinson, Kristen Stewart, and others to instant fame. And while it might've been good for their pockets, the same can't be said for their careers after the Twilight Movies.
---
KRISTEN STEWART
Though Twilight launched her to fame, Kristen had criticized author Stephenie Meyer's writing in the past. She told The Graham Norton Show: "It's the most ridiculous situation. As soon as [Bella] becomes a vampire they… ignore their duties instantly, they just wanna bone".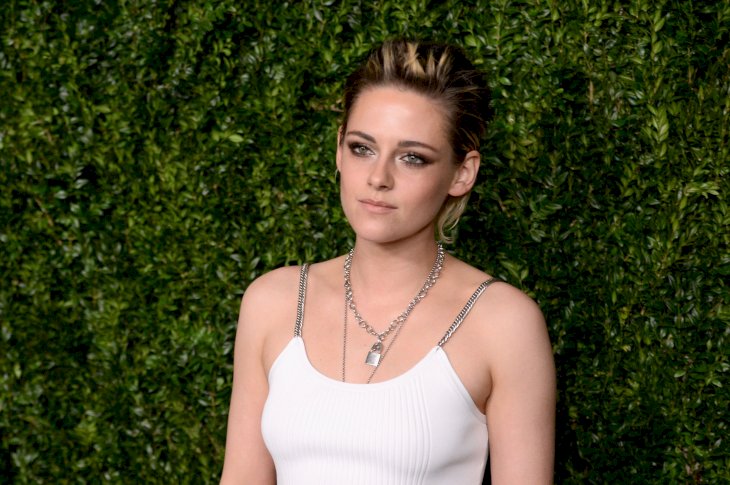 ---
So, did the saga damage her further career prospects? Well, if you consider that it took her years to return to the big screen, then yes, to some extent. Still, she eventually shook off the label of "that girl from Twilight". Most of her post-Twilight roles were independent ones, far removed from the mainstream scene.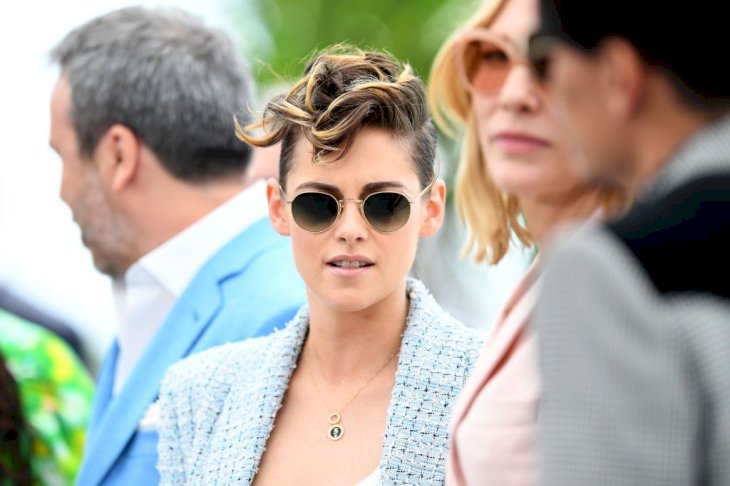 ---
Which might've been a conscious choice, to prove her worth as a serious actress. Or maybe she just wanted to hide from the public eye?! Remember, she had to endure harsh backlash from critics and book fans alike who thought she was "wooden" in her role as Bella?
---
Not forgetting that many teen girls hated her, believing she wasn't good enough for Edward… Yeah, while the overnight success brought her money and fame, it also came with loads of baggage. Kristen, who admitted she doesn't love the spotlight, was overwhelmed by the paparazzi scrutiny.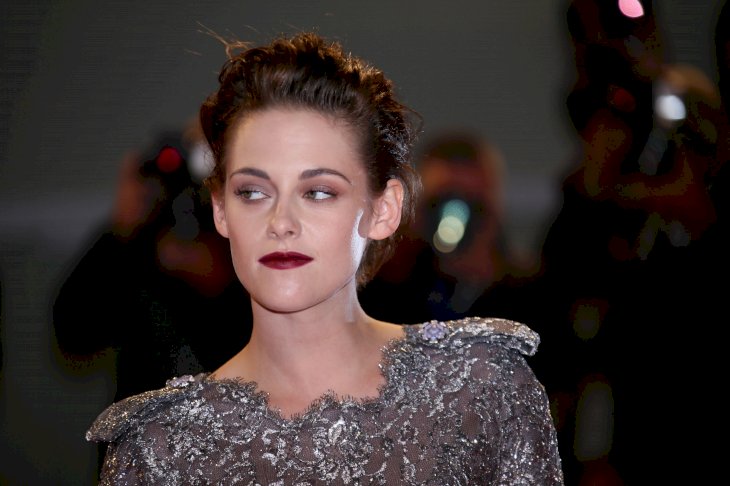 ---
She was only 17 when the first film was released - so it wasn't easy to cope with it all. Too much, too soon! We haven't even gotten to her dating disasters yet. The actress has since opened up about being instructed, back then, to hide her bisexuality. 
---
She was even told that she "might get a Marvel movie" if she'd stop holding hands with her girlfriend. As she told BAZAAR UK, trying to keep her sexuality private made her feel like she was "ruining" her life. Let's rewind to when she dated Robert Pattinson.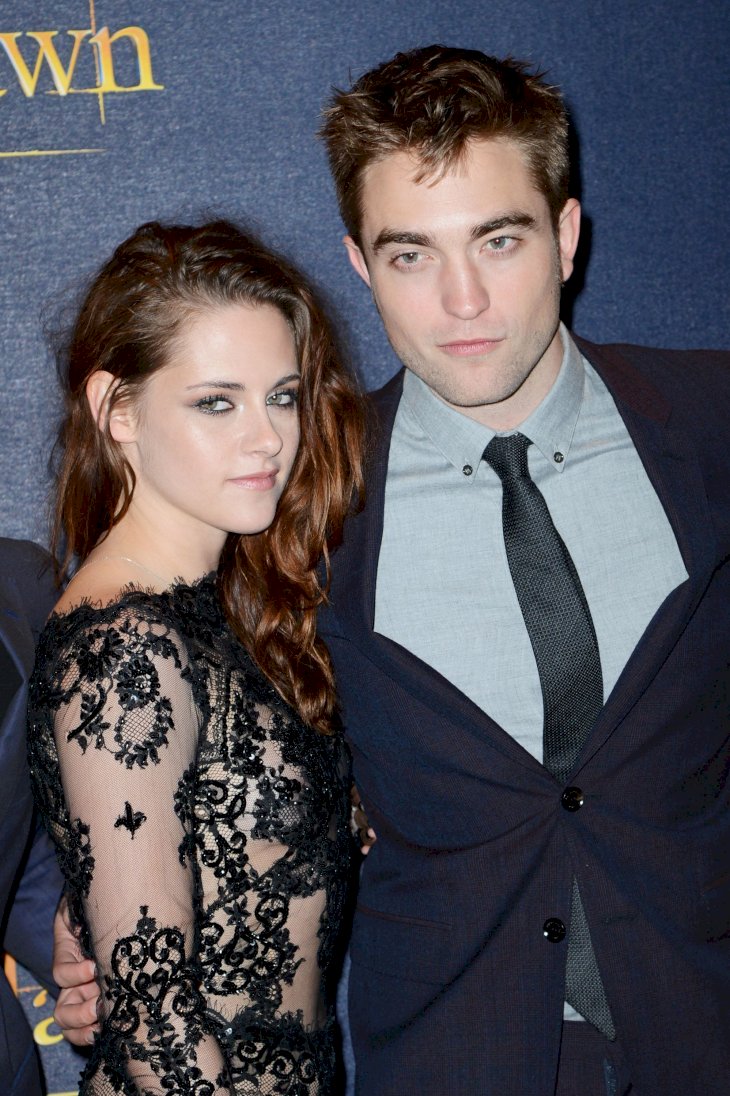 ---
Rumors had it, they didn't really want to date, but producers forced them to! It might be speculation only, as neither party ever confirmed such allegations - and Stewart still praises Rob as her first love. On the other hand, nothing's impossible! Whatever the case, Kristen's scandalous affair with the then-married producer, Rupert Sanders, led to her and Rob's split in 2013.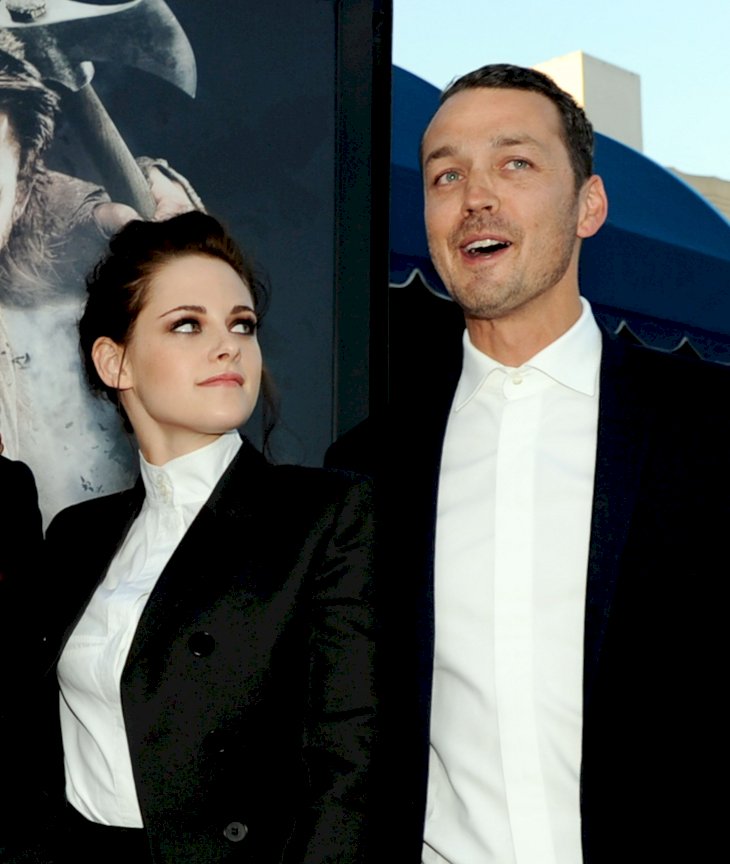 ---
And when the public got wind of it, she got even more hate. Anyway, the affair seriously harmed the final Twilight installment. Fans struggled to take Edward and Bella's love story seriously after all that. Which brings me back to why Twilight was only partly to blame for damaging her prospects! 
---
The fact that Stewart had no movie release all through 2013 could probably be ascribed to the public fallout of her affair and not so much to the franchise. Finally, however, Hollywood seems to have given her a rare second chance.
---
The 29-year old recently starred in the box-office film Charlie's Angels! And caused commotion after she shaved her hair. No, it wasn't for personal reasons, but for her upcoming role in Fox's adventure-thriller, Underwater. Although she admitted to wanting to try a short cut since forever.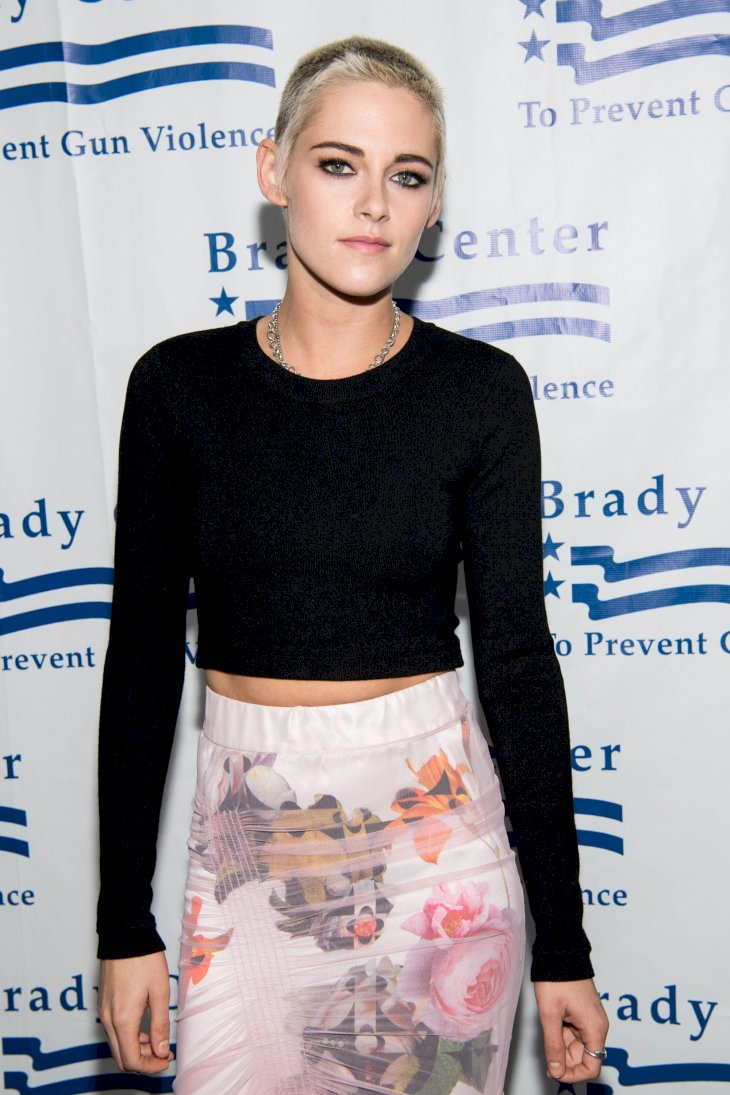 ---
On the dating front, Kristen has also found love. She told Stern she can't wait to propose to her girlfriend, the screenwriter Dylan Meyer. From Dylan's Insta posts, it seems they're still going strong.
---
ROBERT PATTINSON
Fun fact - the role of Edward Cullen wasn't really Rob's biggest desire at the time. In reality, he'd just messed up a few previous auditions and was in a devil-may-care state of mind when he auditioned. In the end, his more serious portrayal of Edward worked out well, and the producers were sold.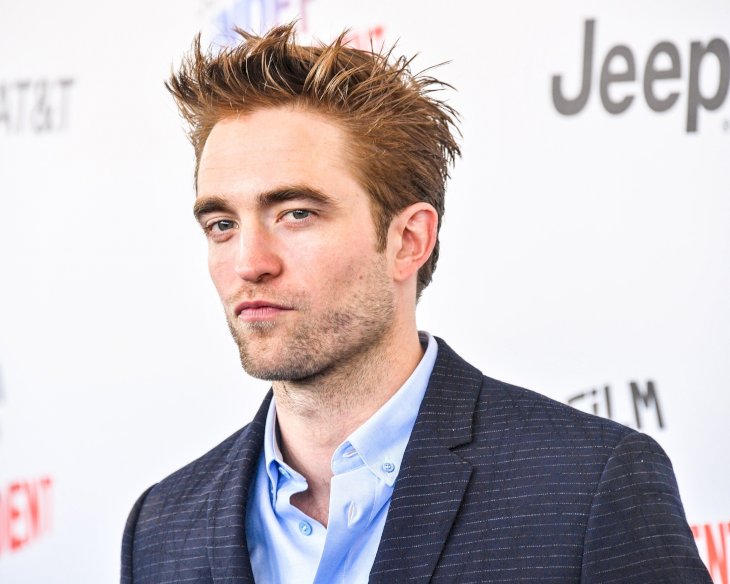 ---
His co-star, Kristen, was convinced he was perfect for the role since she first laid eyes on him! Despite the fact that the saga made him a household name, Pattinson didn't care much for diplomacy. He often criticized the central story and ripped apart the logic of his own character. 
---
Like wondering why a 108-year-old guy would wanna still be in high school. He also continued to rub many people up the wrong way by saying, in one infamous 2011 interview, that if he hadn't been working on it he would "mindlessly hate it."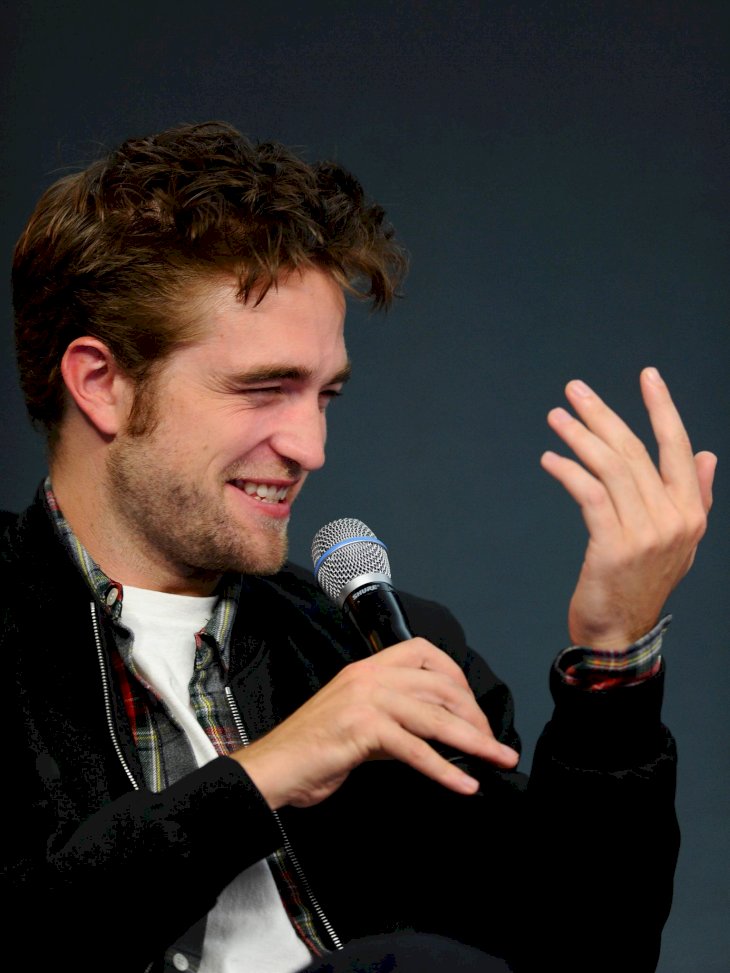 ---
He also said he was convinced the author was mad. To add insult to injury, he even complained about his pay. Are you happy with your pay? Hmm… it could've been better! We know that paycheck was way above average, so it seems a bit ungrateful, or not?!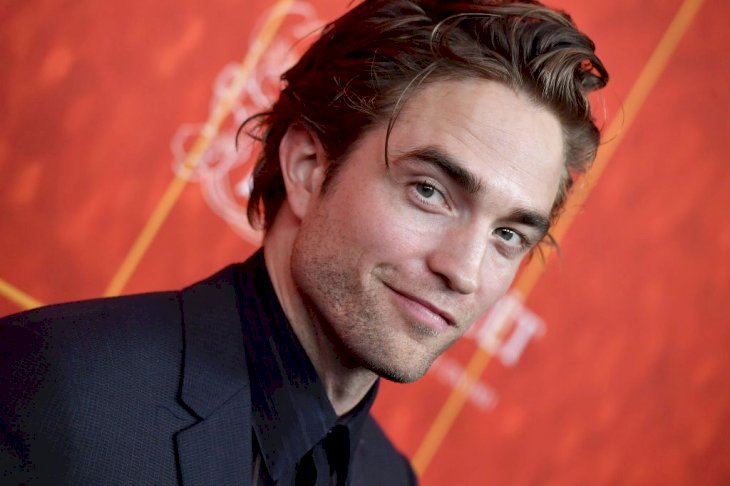 ---
So, it's not surprising that, while many fans loved him as Edward, just as many (75 000, to be exact) signed a petition for him to be removed from the show! Maybe that's part of the reason for his slight change of heart in recent years?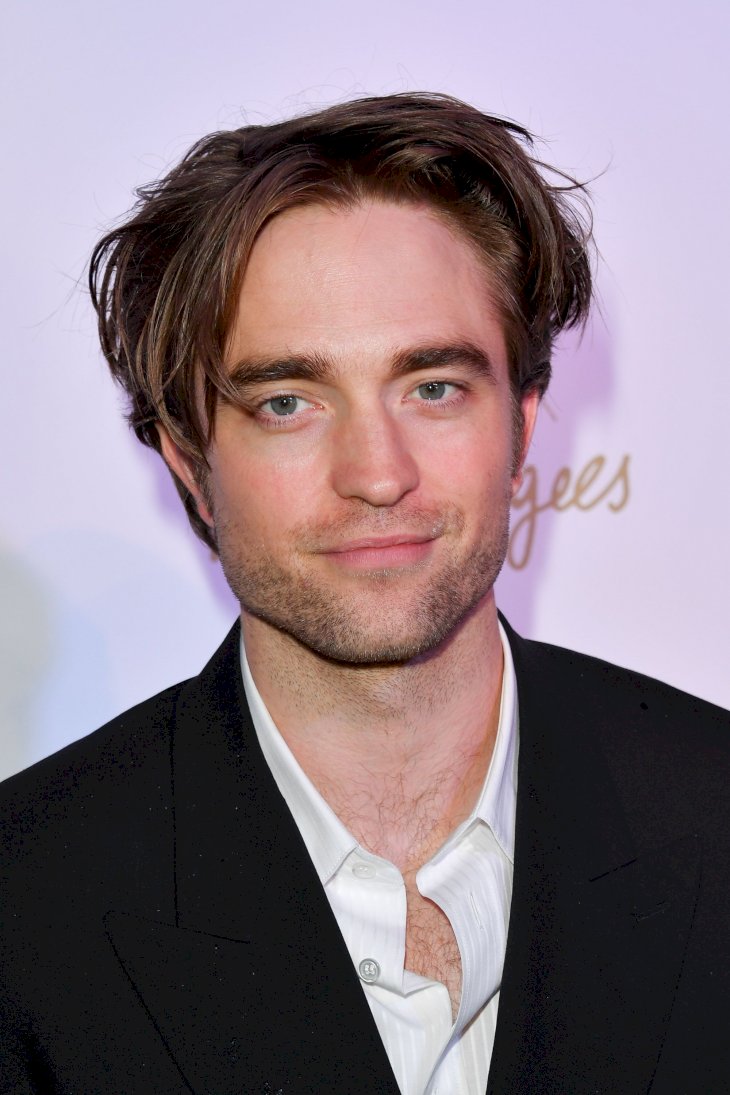 ---
He managed to find one good thing to say about the franchise, pointing out that the "soundtracks [were] quite ahead of their time". Oh, and that it was popular among 20-year olds. In between filming the hit vampire movies, he starred in romantic dramas like Water for Elephants and Remember Me. Showing that he was able to make good choices! 
---
Then came his highly publicized relationship with Stewart, which failed dramatically after her affair. It probably softened those who disliked him a bit, and at the least got him a few sympathy votes. He was reportedly heartbroken. Since that real-life love saga, Pattinson has kept a tight lid on his dating life. What we do know is that he's with Suki Waterhouse.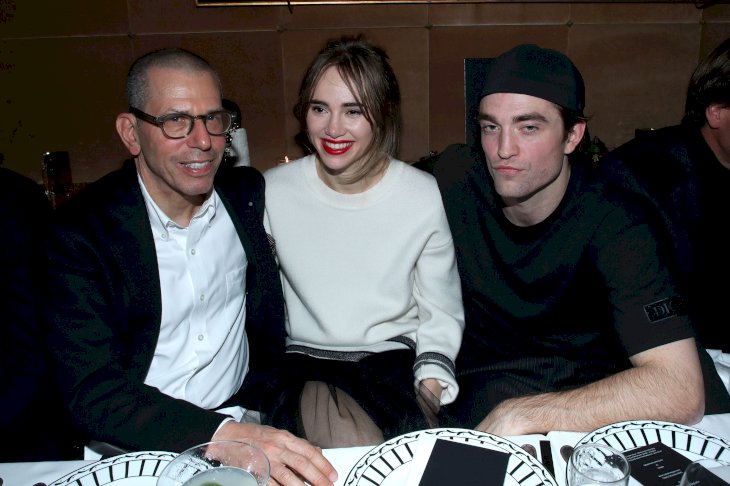 ---
Back to his career! As you probably already suspected, this is one cast member whose career seemed to grow after Twilight. Like his fellow co-star Stewart, he opted for a more serious, off-the-mainstream grid Indie career immediately after, and proved his versatility.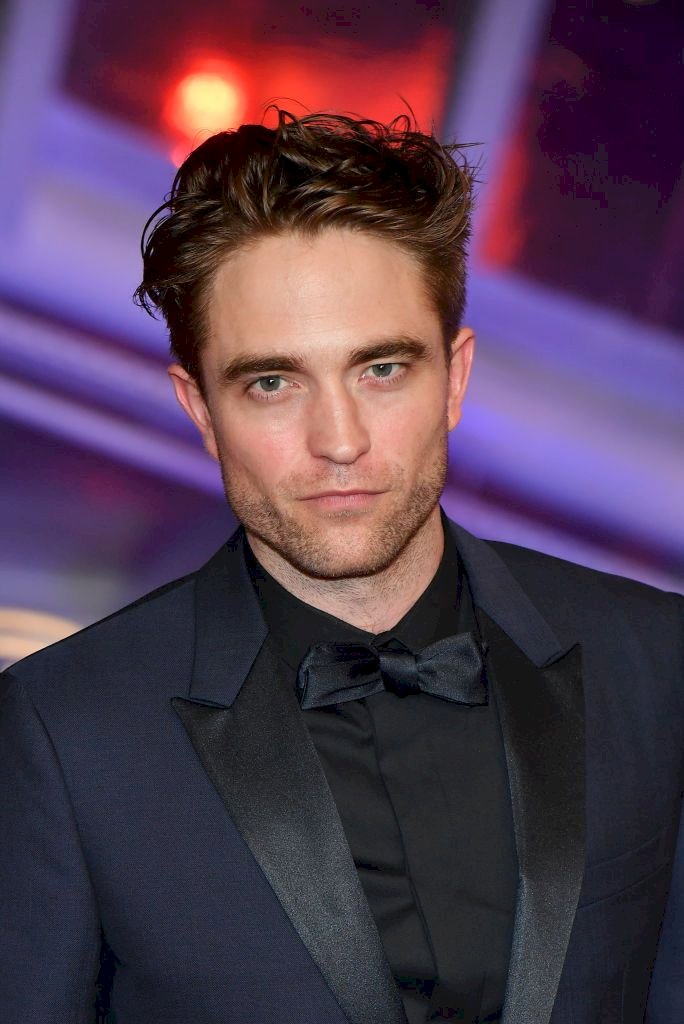 ---
Some of his well-known projects included The Lost City of Z, The Lighthouse and The King. He also received many Best Actor nominations for his role in Good Time. This year has also been very successful for him. He has a role in Tenet (directed by Christopher Nolan) as well as in The Devil All the Time alongside Tom Holland and Bill Skarsgård.
---
And now, he's set up for the biggest progression yet. What can it be? From a wizard in Harry Potter, to a vampire in Twilight, he's now rumored to be the new Batman in the next DC Comics film, due October next year! Will Pattinson succeed at making the craziest turning point of his career and shedding the old, sparkling skin of Cullen? We'll have to wait and see!
🦇🏎 #TheBatman pic.twitter.com/qJFNprk1ut

— Matt Reeves (@mattreevesLA) March 4, 2020
---