The Fateful Moments That Derailed Jessica Alba's Career
Jessica Alba had a huge success in the 2000s. At the beginning of her career, her movies and TV shows were incredibly popular and brought her many fans. What was Jessica Alba's most significant challenge when she was a kid? Why did Fantastic Four almost make her quit show business? And what's her primary condition to returning to acting? Let's find out!
---
NO FRIENDS, MANY AILMENTS
Jessica Alba was born to a family that was, in her own words, a very conservative, traditional, Catholic, Latin-American family. Unlike many other celebs, she didn't have to go through her parents' divorce or somebody's death as a kid. And yet, her childhood was far from idyllic.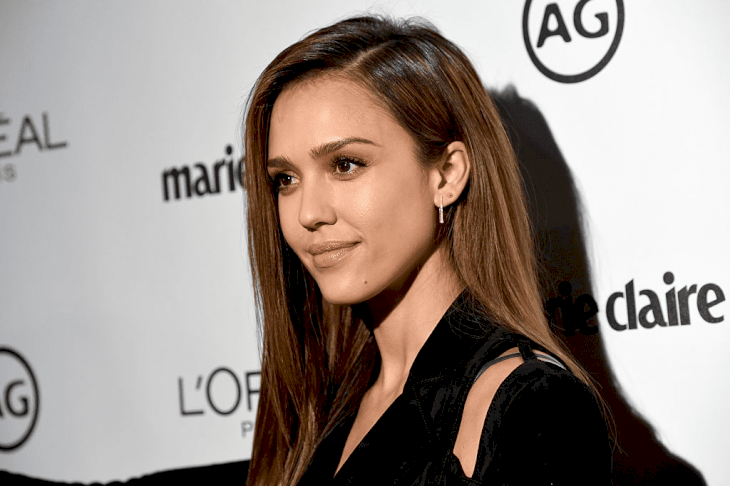 ---
From her early years, Jessica suffered from numerous health issues. Once, the actress confessed in an interview that she couldn't make any friends at school, but it wasn't because she was bullied or anything. It's because she spent so much time at the hospital that no one had time to get to know and become friends with her.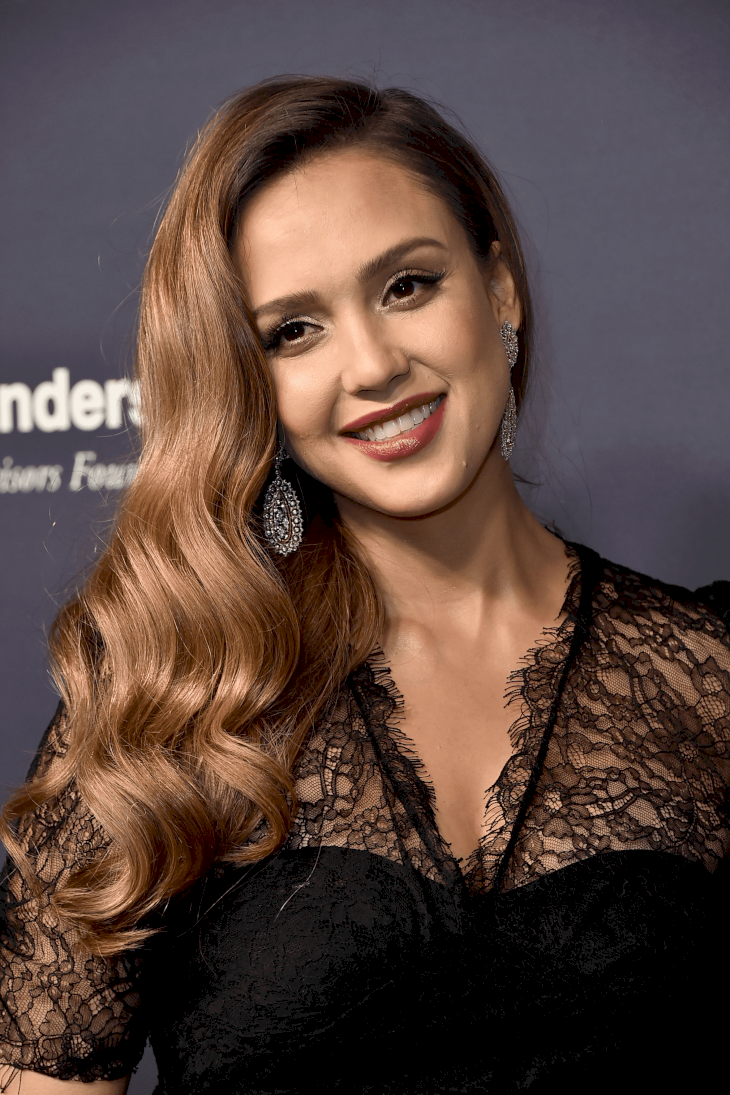 ---
Plus, since her father was a U.S. Air Force member, the family had to move a lot, so she never settled down at one school. But her lack of friends and abundance of health problems didn't make Jessica a shy and timid girl who just sat around doing nothing. 
---
She knew that she was going to become famous one day, and she worked towards that. Alba expressed her interest in acting for the first time when she was only five. At 11 years of age, Jessica took part in an acting competition, where she won the grand prize of free acting classes. Only nine months later, she already had an agent. 
---
Two years later, Alba landed her first film role in the adventure comedy Camp Nowhere. Like most other child actors, Jessica also did commercials at the beginning of her career. Besides that, some of her early roles included the Australian series Flipper, the rom-com Never Been Kissed alongside Drew Barrymore, and the comedy-horror Idle Hands with Seth Green.
---
But her breakthrough happened when James Cameron himself picked her for the lead role in the FOX sci-fi television series Dark Angel. Interestingly, Cameron wasn't too impressed by Alba's acting skills at the audition.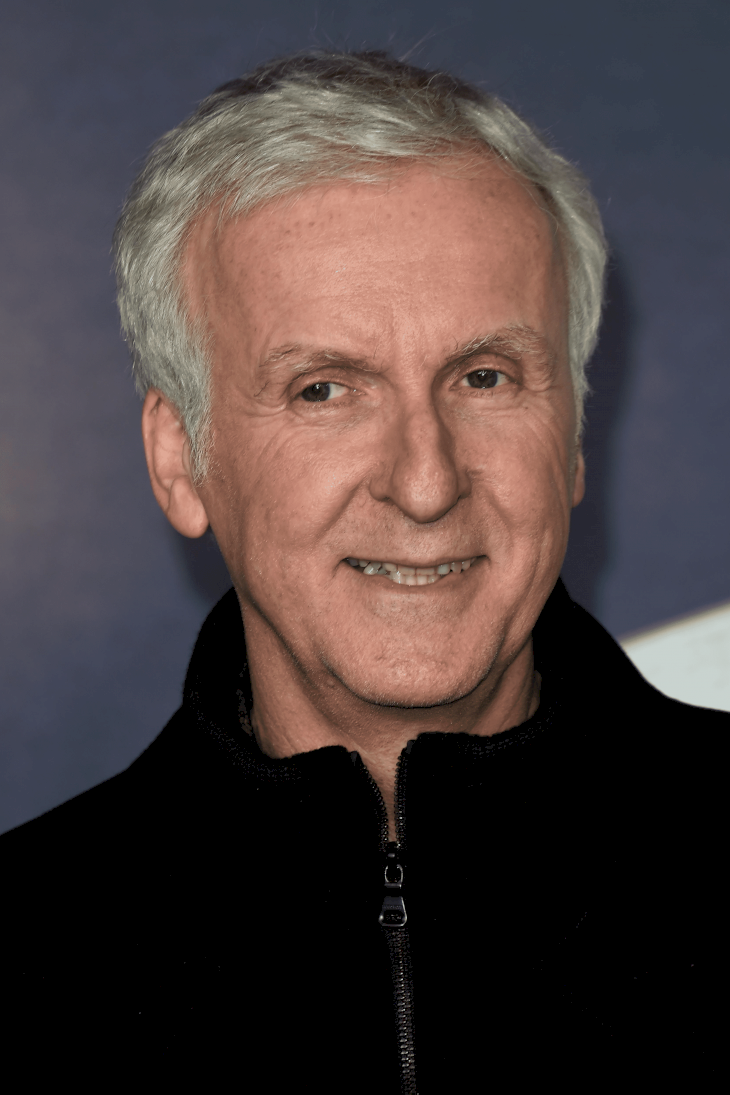 ---
But, for some reason, he kept on rewatching her tape over and over again. And at some point, he decided that he had to see her in person. And that's how it all began for young Jessica.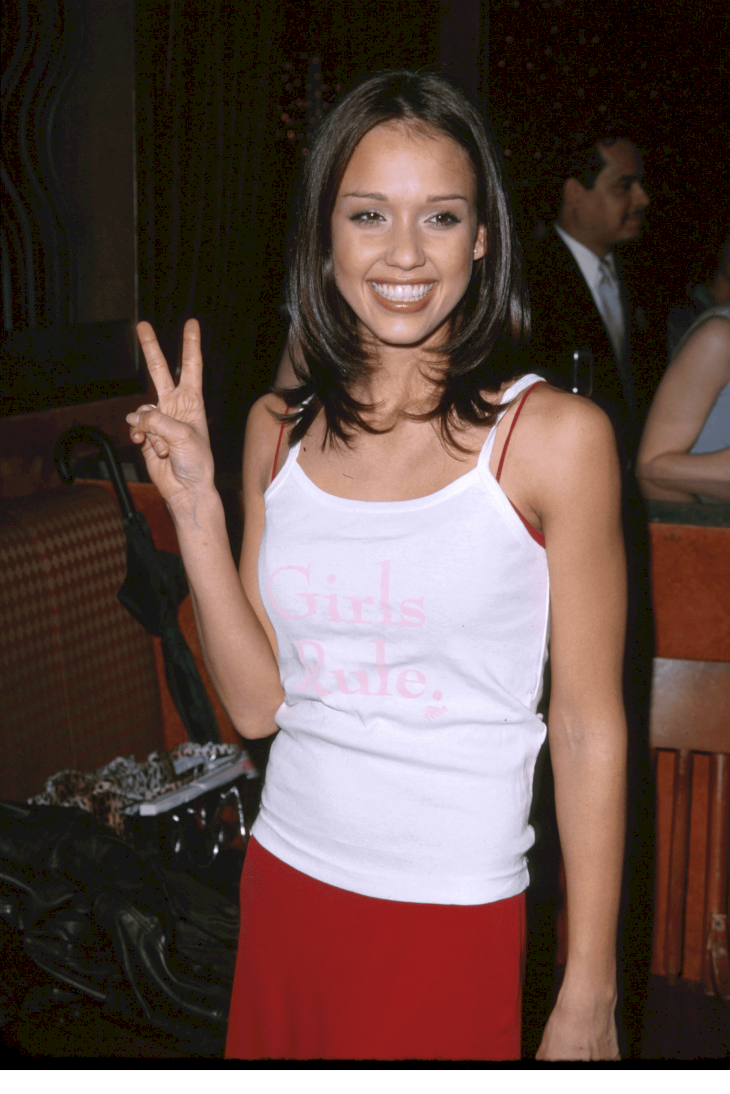 ---
FROM SUPERSOLDIER TO INVISIBLE WOMAN
Becoming famous for playing a strong female lead is no joke! After all, Jessica's character, Max Guevara, a badass genetically-enhanced transgenic supersoldier, joined the long line of strong female roles that appeared in the 80s and 90s. I'm talking about Cameron's Sarah Connor in Terminator and Ellen Ripley in Alien, as well as prominent TV leads like Buffy, Xena, and Nikita.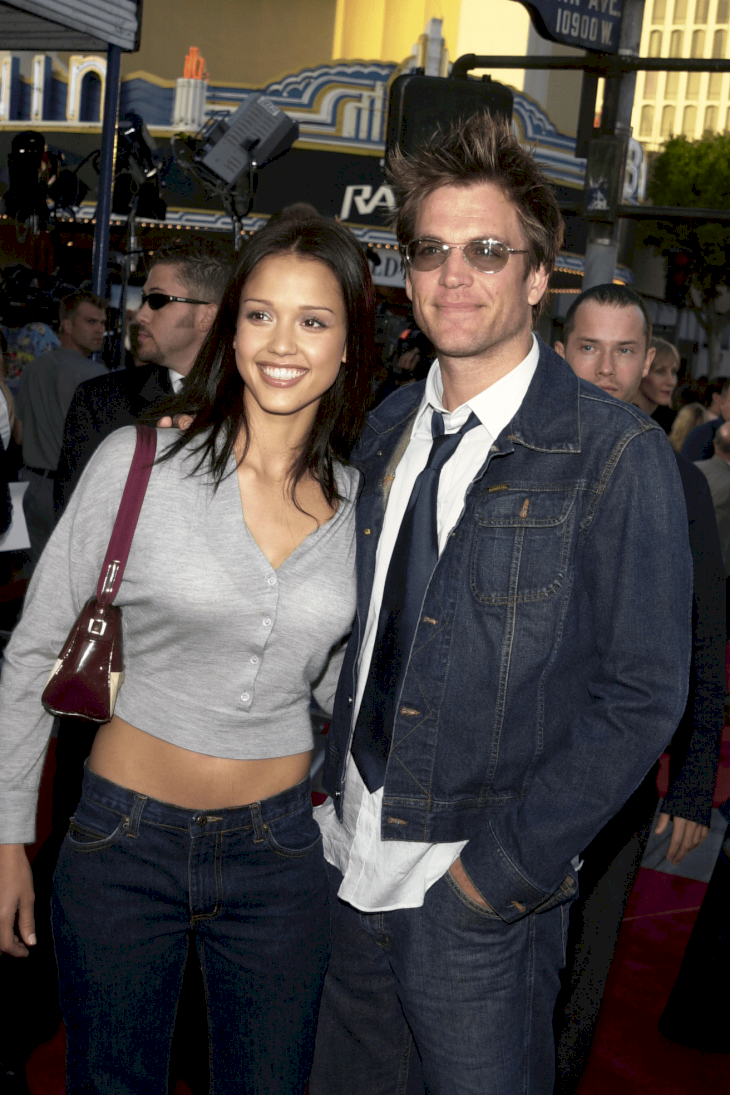 ---
So to look perfect for the role of Max Guevara, Jessica spent a whole year preparing. She had to learn how to ride a motorcycle, do martial arts, and gymnastics. And when filming began, things got even more exhausting for the young actress.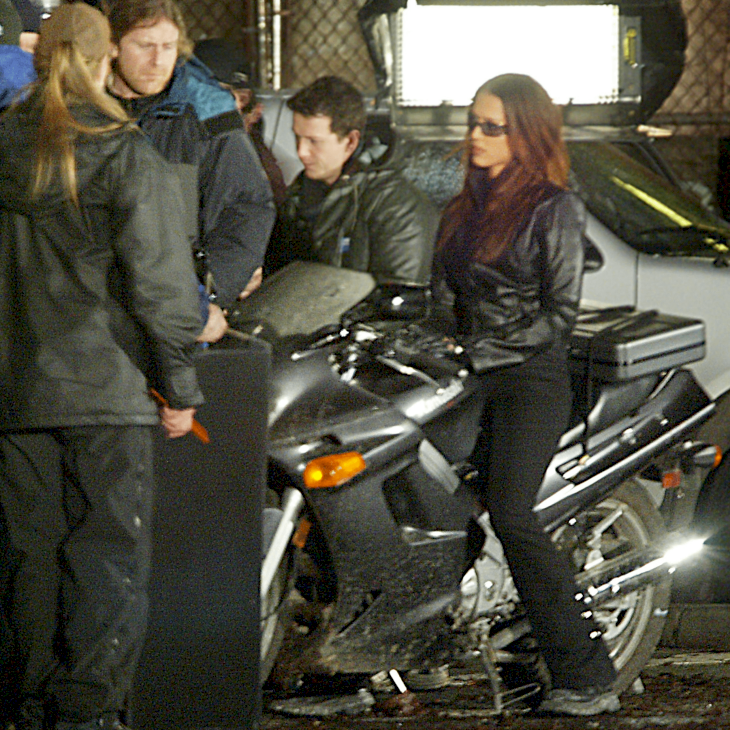 ---

"I worked on the weekends, 10 ½ months a year, in the cold, in Vancouver; with night shoots 4 to 5 days a week," Alba later recalled. 
---
But an overly-intense filming schedule wasn't the only thing that made Jessica uncomfortable on the set of Dark Angel. "Everyone formed a strong opinion about me because of the way I was marketed. I was supposed to be sexy, this tough action girl. I felt like I was being objectified, and it made me uncomfortable," the actress confessed. 
---
Seeing how she looked like in the series, we can actually get her point, right? And let's not forget that she was only 19 when she got the role! But anyway, the role of Max brought Jessica immense popularity, and soon afterward, she had her big-screen breakthrough.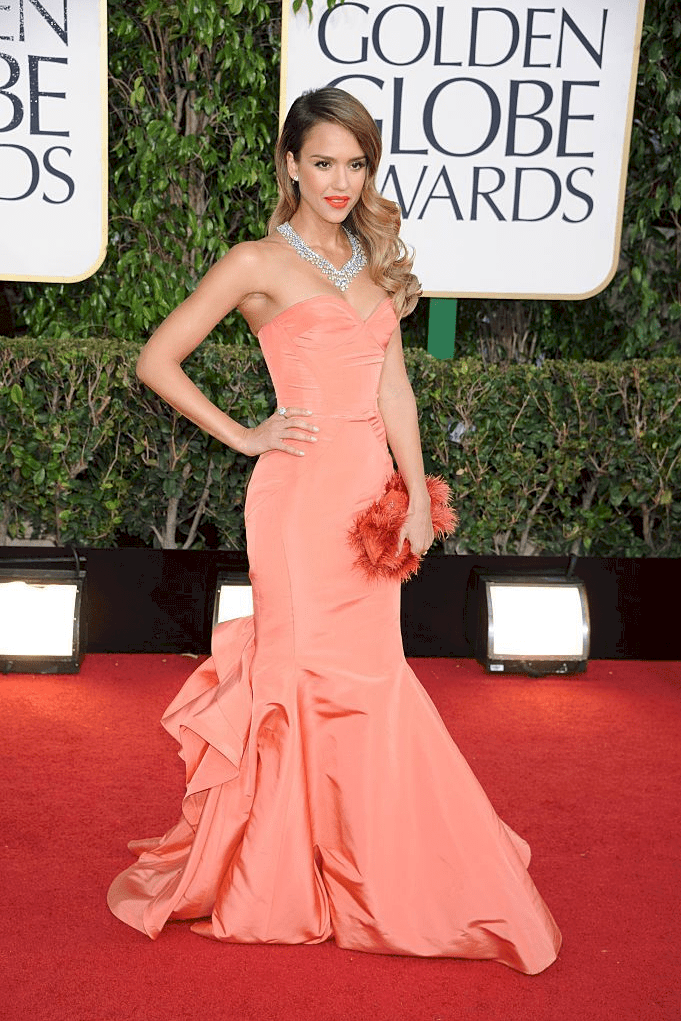 ---
In the dance film Honey, Alba played an aspiring dancer and choreographer. Although critics didn't really like it, the movie performed well. The critical consensus on Rotten Tomatoes said that "an attractive Jessica Alba and energetic dance numbers" were a highlight of the film.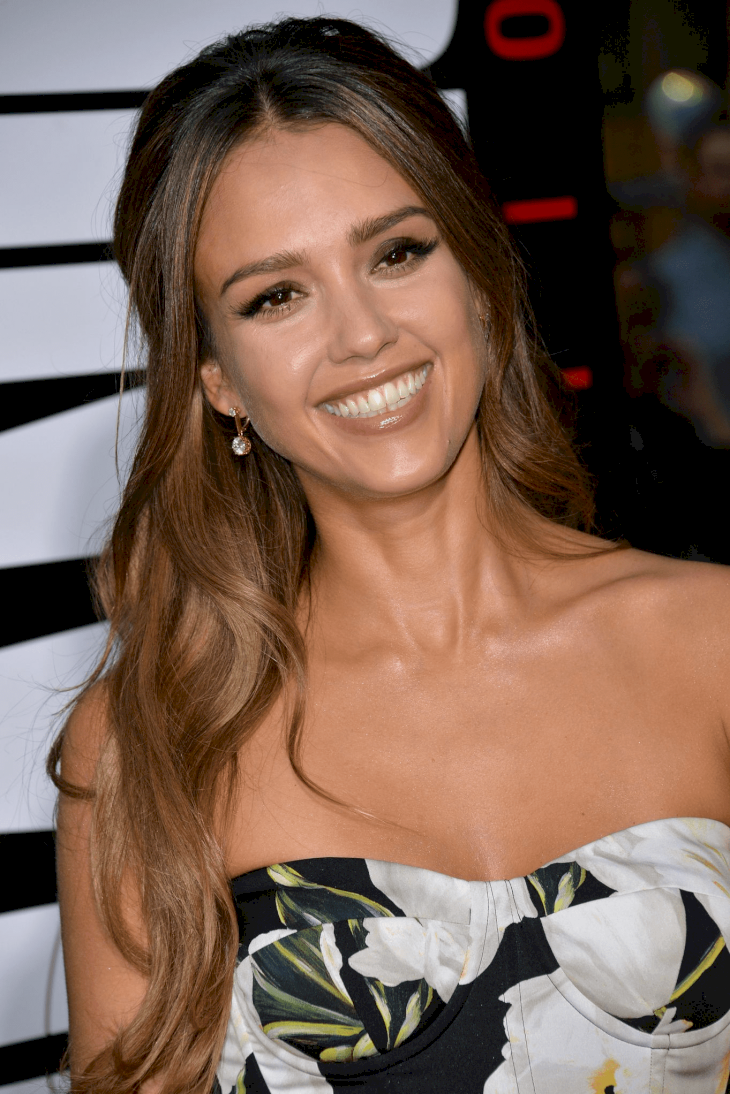 ---
Jessica's next significant role was in Robert Rodriguez' neo-noir film, Sin City, where she played an exotic dancer Nancy Callahan. For this kind of role, the director expected Alba to go nude, but the actress refused, saying that dancing with a lasso and chaps was sexy enough. And, in fact, Alba has kind of a rule that she'll never take off her clothes for a role. 
---

"I don't do nudity. I just don't. Maybe that makes me a bad actress. Maybe I won't get hired in some things. But I have too much anxiety," she explained in an interview with Elle. 
---
A strong woman with a strong work ethic, it seemed like she would make it even bigger in Hollywood. But… it didn't happen for Jessica, and Sin City remains the peak of her career.
---
WAY TOO MANY RASPBERRIES
It appears that the decline in Alba's popularity began with her role in Fantastic Four, where she played Sue Storm. The movie received negative reviews and is still regarded as one of the worst Marvel movies. Critics were particularly unkind to the actors' performances, and some said that the movie should be ashamed of showing itself! 
---
In the meantime, The Guardian wrote that it was ironic from the feministic point of view how Alba's character's superpower was to be invisible. After playing the badass Max Guevara, who was so well-accepted by everyone, it must've been a massive blow for Jessica to find herself amid that kind of criticism.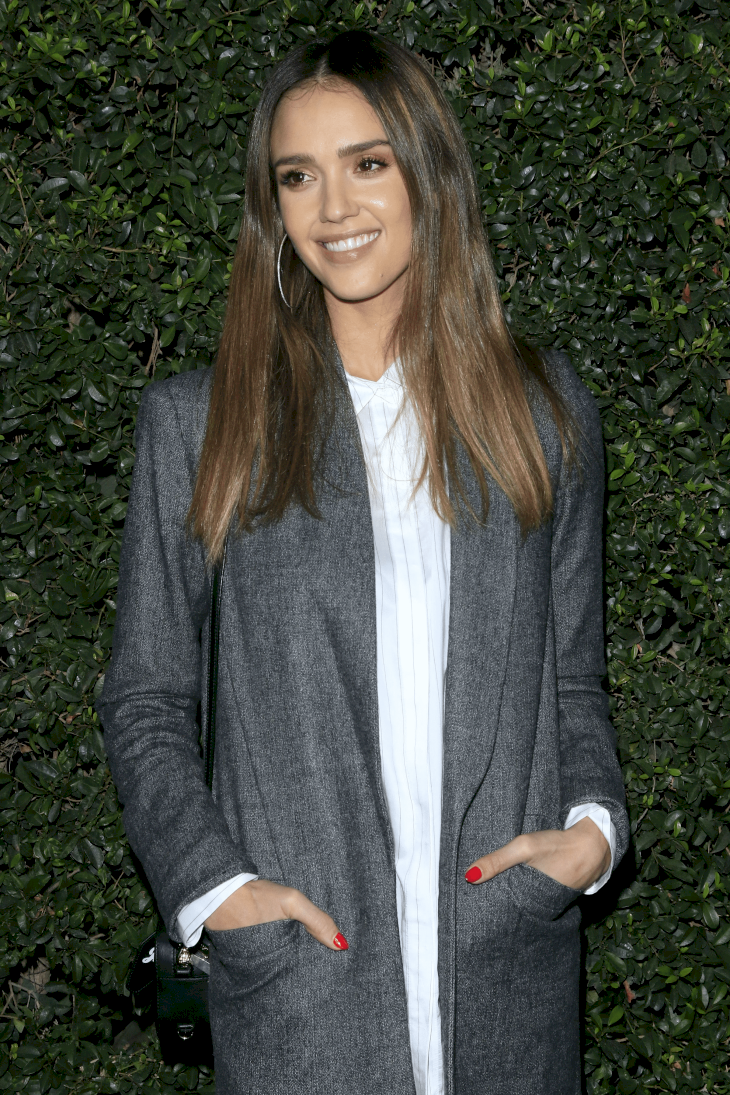 ---
But things got worse in the Fantastic Four sequel, where the director Tim Story asked her to "cry pretty," saying that the way she cried on camera was too real and too painful. Isn't crying in a movie supposed to look realistic? Not for Tim Story, apparently!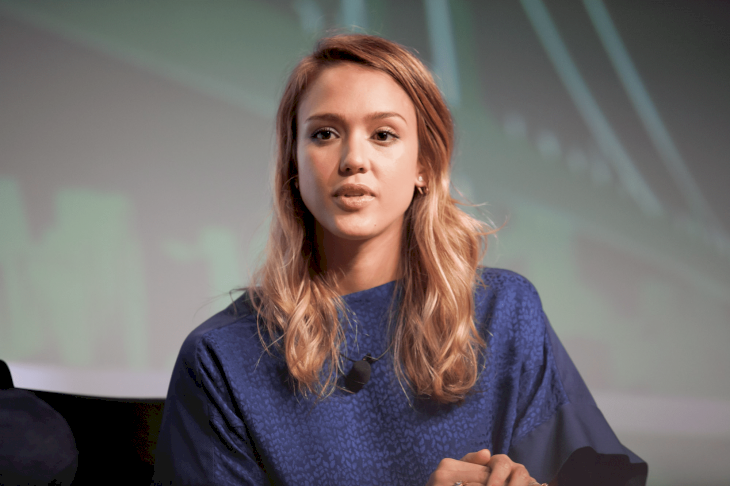 ---
He told her to keep her face flat and assured her that they could add tears with CGI. This incident shocked Jessica and made her think about whether it was time for her to quit acting. "Am I not good enough? Are my instincts and my emotions not good enough?" she began asking herself. 
---
Although Alba stayed in the business, things got harder for her. In 2007 alone, Jessica received Golden Raspberry Award nominations for all three of her lead roles that year! I'm talking about her roles in Fantastic Four: Rise of the Silver Surfer, as well as the psychological thriller Awake and rom-com Good Luck Chuck. Talk about a bad year, huh?
---
This was further followed with a series of commercial flops and more Razzie Awards. Although it seemed like the sequel to Sin City might redeem the actress, it wasn't nearly as successful as the first film, and critics called it completely dull, despite the slew of A-listers in the cast. Apart from that, Alba's other films went from bad to worse. 
---
Machete was called tasteless, Some Kind of Beautiful was tone-deaf and clichéd, while her horror The Eye was just plain tedious. On top of it all, her drama film An Invisible Sign received as little as 0 percent on Rotten Tomatoes! But if you think that Alba had a hard time coming to terms with her movie failures, you're completely wrong!
---
JESSICA AS MOM AND ENTREPRENEUR
In fact, it was Jessica's intention to put her career on hold. "I really stopped acting when I was 27," she once explained. "It's not where I spend my full energy." Staying away from Hollywood is a bold move for an actress. Once you walk away, it is extremely difficult to make a name for yourself again.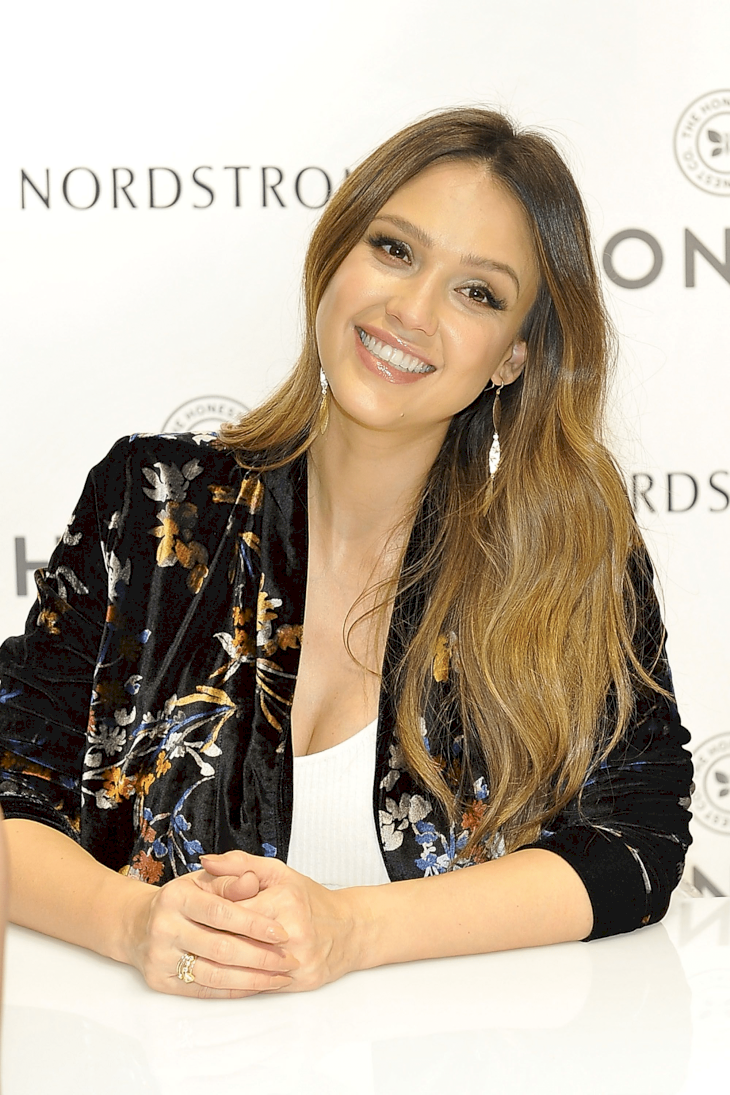 ---
But it looks like Alba isn't going to change her mind anytime soon. First of all, she loves giving more attention to her husband and kids. She's been married to Cash Warren, whom she met while working on Fantastic Four, for twelve years. They have two daughters and a son together. In her Instagram post, Jessica described how happy she is with her children.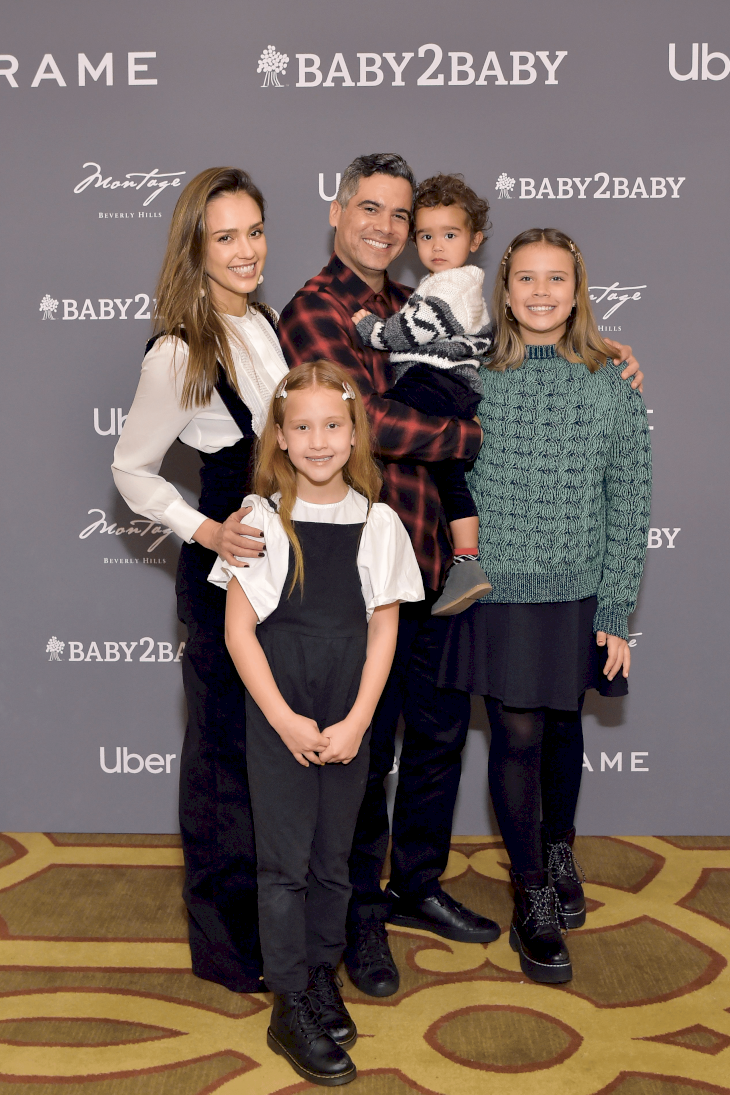 ---

"There has been no greater gift in my life than being their mama. It's messy, chaotic, hilarious, cozy, warm, joyful, hectic, frustrating, rewarding, and everything in between," she wrote. 
---
So it's clear that she enjoys spending more time with them and less time on set! But it doesn't mean that Jessica is just resting on her laurels and does nothing but take care of her family. Alba is now a businesswoman who founded and runs a thriving company named Honest. 
---
It started by producing chemical-free baby and household items, and now you can also find hair, beauty, and skincare items among the list of Honest products. The reason why Jessica decided to open this kind of business was because she discovered how much it would have helped her health issues as a kid.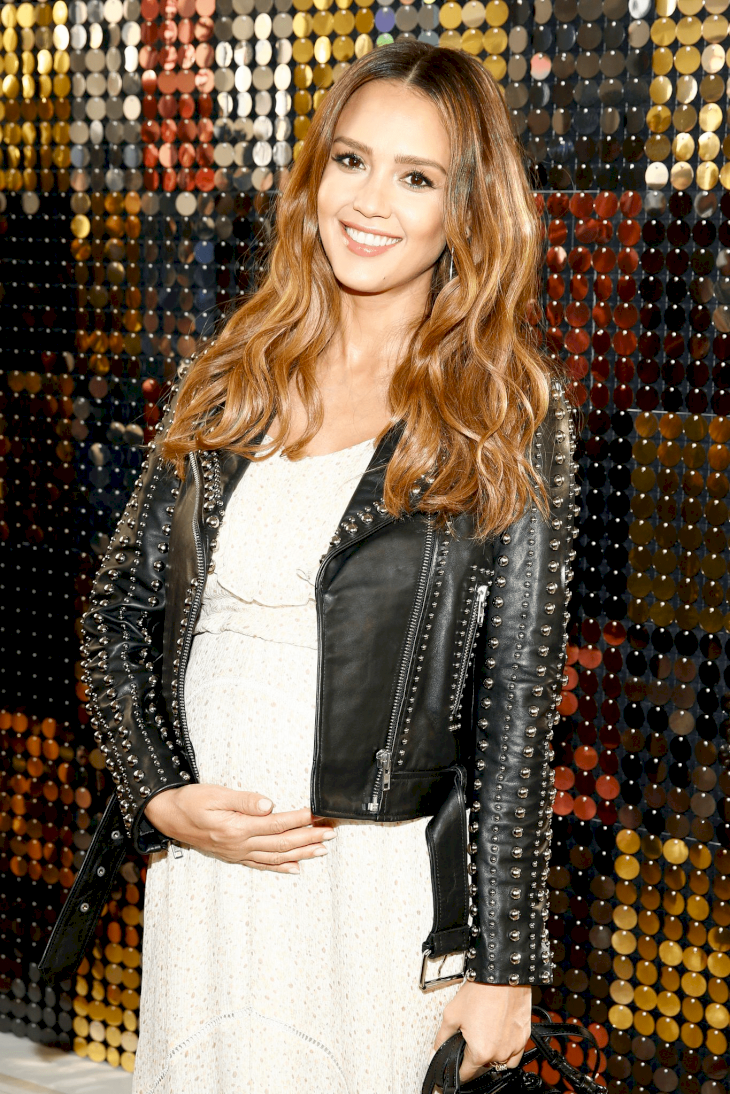 ---
Part of her symptoms were because of the abundance of chemicals and synthetic fragrances in baby products. When her first daughter was born, Alba realized that she still couldn't find chemical-free diapers, baby powders, and other items. And for a decisive person like her, it meant creating them herself. 
---

"I created The Honest Company because you shouldn't have to choose between what works and what's good for you," Jessica says on her company's website.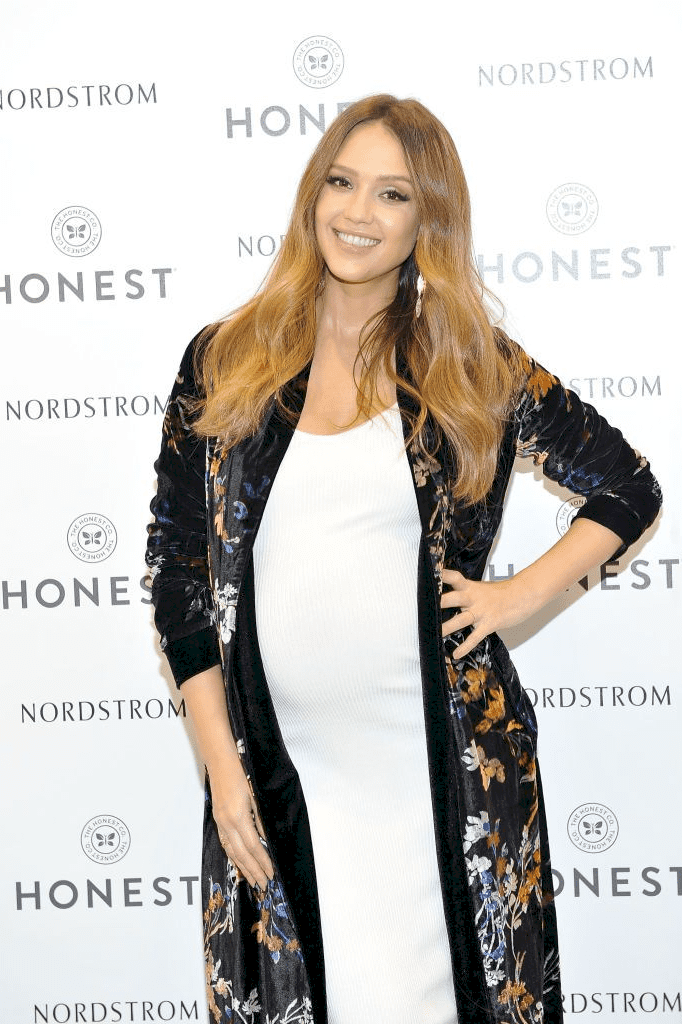 ---
But, despite the great slogan, her company's work hasn't always been flawless. Four years ago, the Honest Company faced a series of lawsuits from unhappy customers. Some of them claimed that Alba's sunscreen didn't work, her shampoos had chemicals in them, and that her baby powder caused irritation. But Jessica coped with the issues in the best way she could.
---

"Dealing with lawsuits was stressful, but it was a lesson, and it made us want to better convey our messaging," was her reaction. "We are always looking for ways to be innovative, to learn, and take it to the next level." 
---
Well, looks like they did learn their lesson and improved! After all, the allegations didn't affect the company's success, and three years ago, Honest was valued at almost one billion dollars. It probably also means that Jessica is doing just fine without acting.
---
WILL SHE EVER COME BACK TO HOLLYWOOD?
After all, she loved performing on the big and small screens! As Jessica Alba said in an interview a few years ago, "I'm open to diving back into acting. It's my passion and my heart — it's who I am."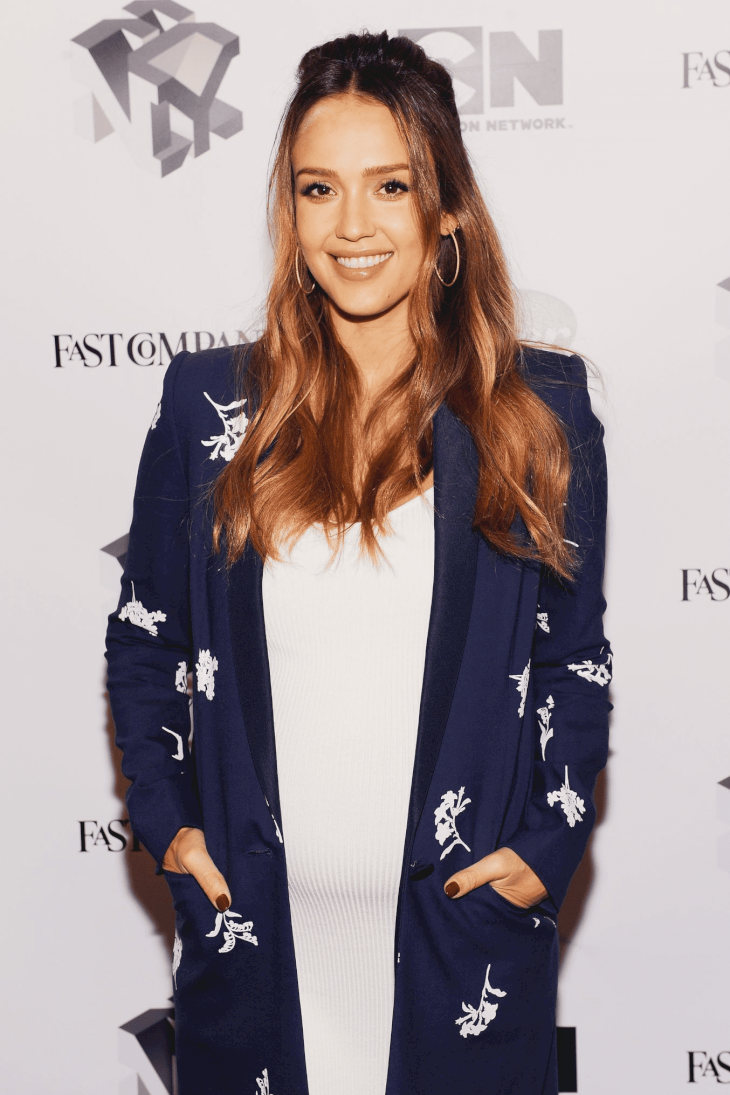 ---
But after all the years of having to play hot chicks and invisible women, Alba realized that if someone wants to offer her a role, they have to meet her conditions. The most important thing is, she has to be in charge. And some filmmakers are ready to fulfill her conditions.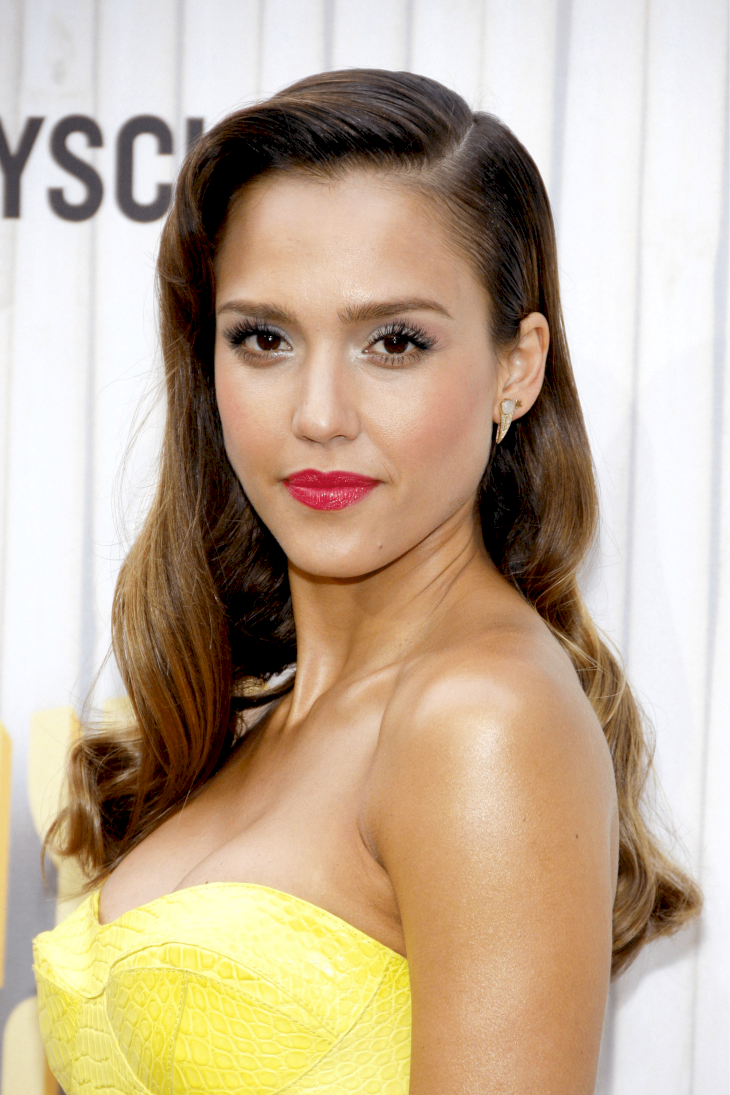 ---
Last year, for example, she appeared in a crime thriller Killers Anonymous alongside Gary Oldman. Plus, she's playing one of the lead roles in a comedy-action series, L.A.'s Finest, on Fox TV. And, as Jessica said to Good Housekeeping, she'd like to develop a film or series for Netflix one day.
---

"I still have my Dark Angel fans, and Hollywood is finally allowing women to star more in action franchises, which is a passion of mine," she added.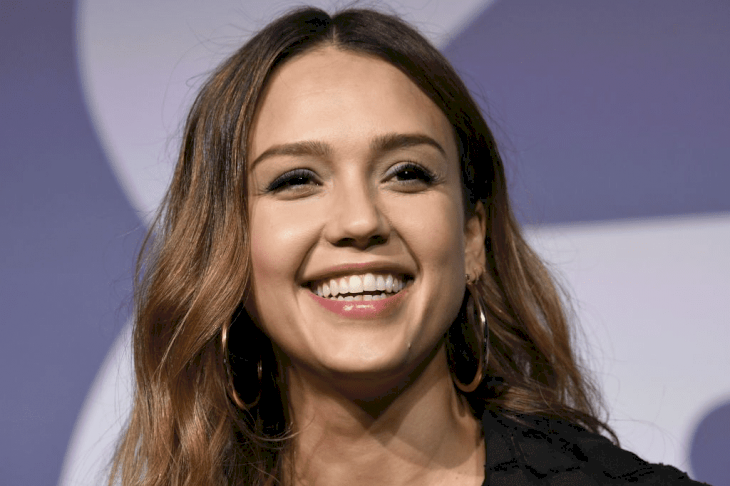 ---
Does this mean that one day we might see Alba playing a superhero in, say, a successful Marvel movie? Let's hope so, but it's still unclear when it's going to happen. And meanwhile, Jessica keeps concentrating on her family and business, and she also encourages her fans to follow suit.
---

"If you have a point of view and a story to tell, there's probably a community out there that wants to be part of what you're doing. It's not easy, but you have to try if you have it in your heart," the actress said.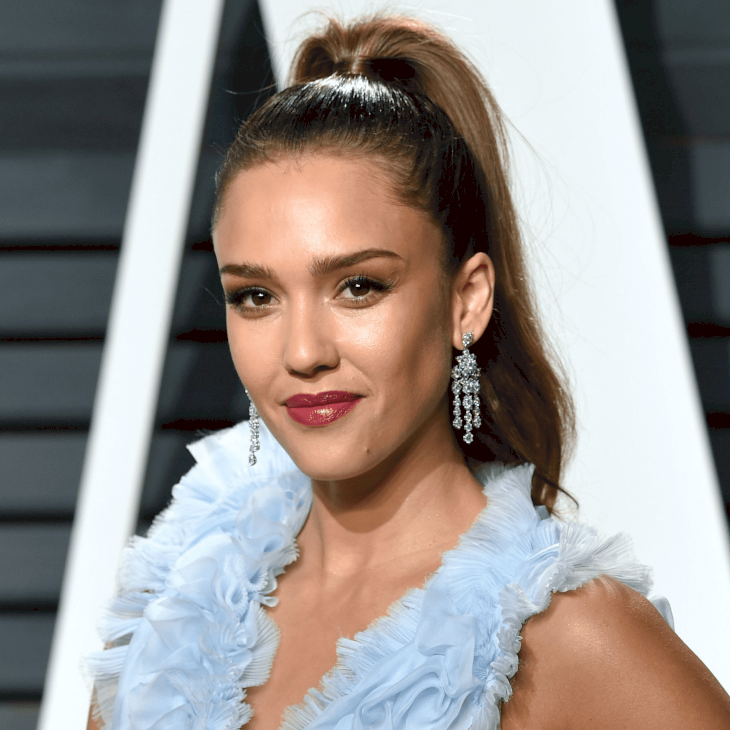 ---
That's inspiring to hear from a woman who managed to make a fortune by following her heart, right? What do you think about Jessica Alba? Do you miss her acting, or do you believe that she's better off as an entrepreneur?