Surprising Facts About The Wives of The Beatles
They say that behind every great man stands a great woman, or alongside, or whatever. Now it's time to focus on them for once and not the famous four. Let's find out more together about the women who married into the Beatles' empire, who not only stole their hearts but also became their muses.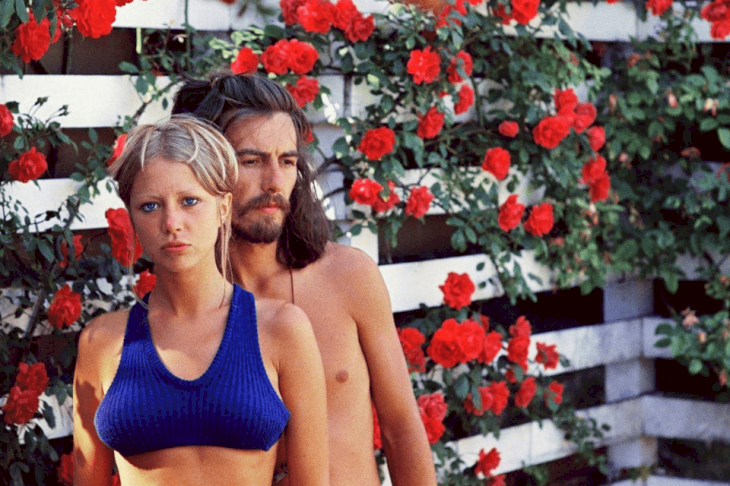 Maureen Cox – Ringo Starr's First Wife
Maureen "Mo" Cox didn't really pay attention to the Beatles' star drummer at first. But eventually, she cast her gaze on Starr, and he took notice and responded promptly. Cox had left high school at 16 years old to become a beautician. She and her friends from the salon would often go to see bands play at a club in Liverpool called The Cavern. It was at one of these shows that Starr asked her to dance, and that's how it all began.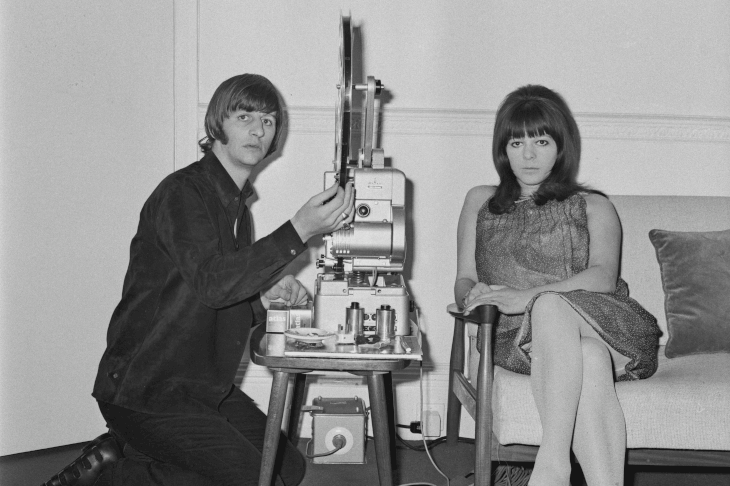 Becoming Mo Starkey
Cox's loyalty was one of her best qualities, which was probably something Starr saw as well. The two of them married in 1965 when she was 18 and he was 25. At the time of their wedding, Cox was pregnant with the first of what would be three children they would eventually have together. Starr's union with Mo though wasn't immune to its own challenges and affairs.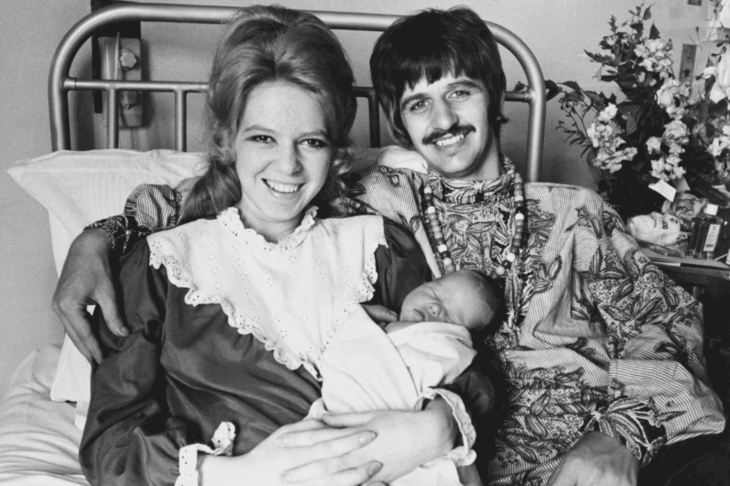 Ten Years
Their marriage didn't last that long. They got divorced in 1975 after Mo learned of Starr's affair with a woman named Nancy Lee Andrews. Later, Mo married Isaac Tigrett, the owner of the Hard Rock Cafe Empire, and the two had a daughter named Augusta. She and Starr remained close despite everything. In the 1990s, when she was sick, he frequently visited her at the hospital.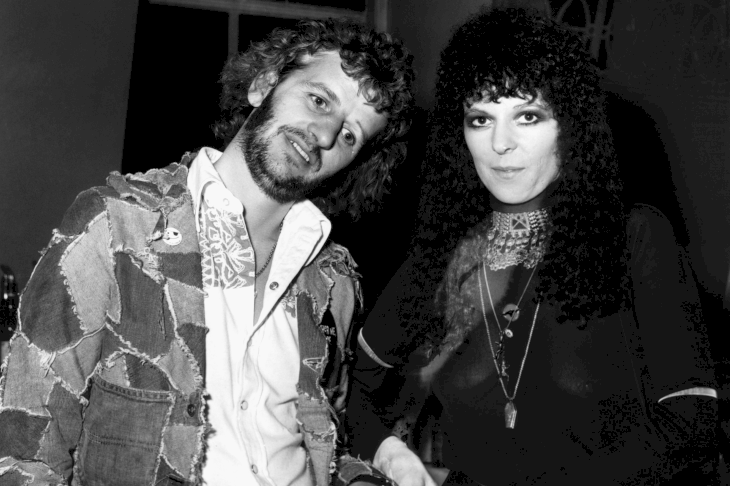 Cynthia Lennon – John Lennon's First Wife
Cynthia dreamed of becoming an art teacher. But her life changed when she met John Lennon at the Liverpool College of Art in 1957. They were both in the same calligraphy class. She recalled how he would always come to class late, and consistently borrowed her pens and brushes. At the time, Cynthia was engaged to someone else and wasn't very impressed with Lennon and his antics. Until she heard him singing one day.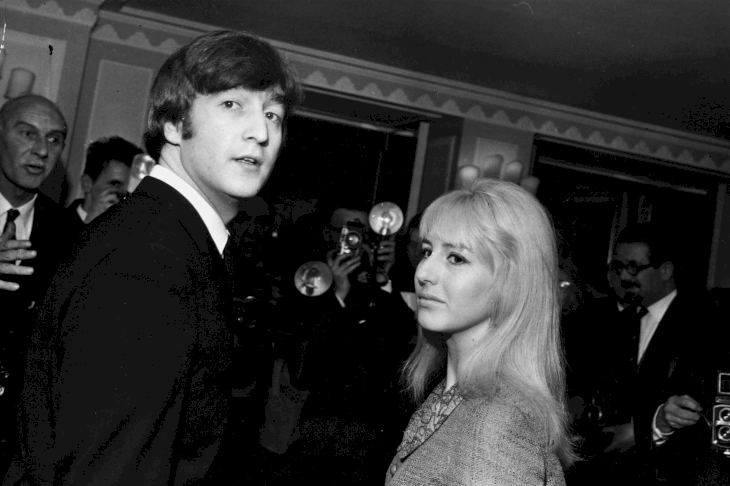 Six Years Together
John Lennon said that he had a few affairs during his marriage with Cynthia, which was something she actually tolerated. While that lasted for a while, their marriage ended, rumor has it, when she found Yoko Ono in their Surrey home, wearing her bathrobe. By 1968, the two were divorced. Cynthia later remarried twice: first to Roberto Bassanini, and then to John Twist. She then finally married Noel Charles, a nightclub owner, in 2002.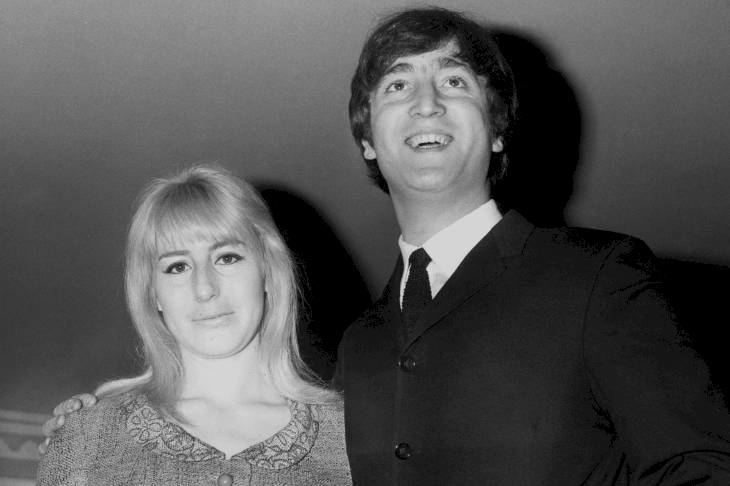 Pattie Boyd – George Harrison's First Wife
Patricia Ann Boyd was an assistant beautician at the time when she was discovered by a client who suggested that she should try modeling. She took the advice and soon took to the runways of Paris, London, and New York. In no time, she ended up being the wife and muse of not only one rock legend, but two. And first, she was the apple of George Harrison's eye.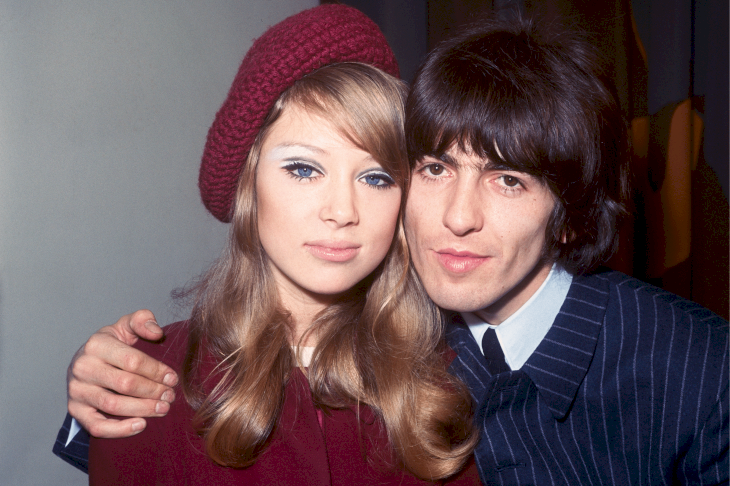 The End
Harrison confessed his love for Ringo's wife Mo Cox, and to make it worse he did it right in front of both Starr and Boyd. This gesture of betrayal was devastating for Boyd and it was probably the last straw. She eventually left Harrison for Clapton in 1974. By 1977, she and Harrison were officially separated and divorced. Her marriage with Clapton was not successful either. They wed in 1979 but split in 1984, due to Clapton's lifestyle and infidelity. Ever since, she's been focusing on her photography.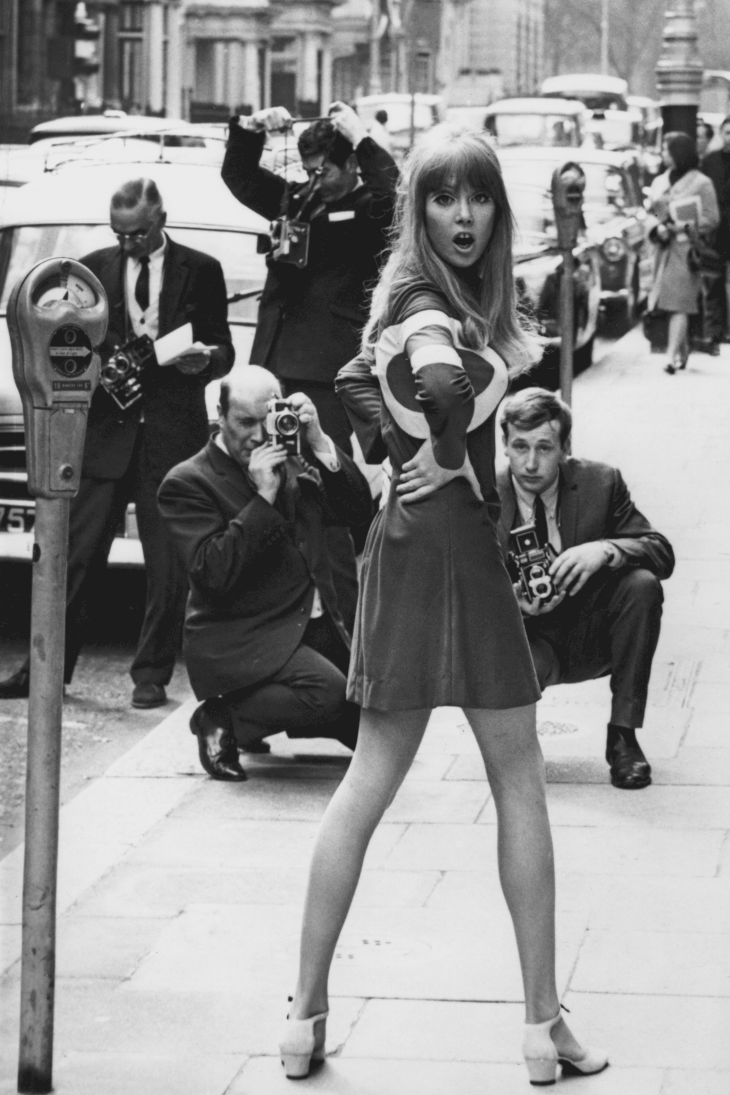 Linda Eastman – Paul McCartney's First Wife
Linda Eastman was the receptionist at Town & Country Magazine when she got her first break due to her taking photos of The Rolling Stones at a promotional party. After that, she got even more A-list gigs, photographing the likes of B.B. King, The Doors, The Who, The Grateful Dead, The Byrds, Jimi Hendrix, and, eventually, the Beatles. She met Paul McCartney in a photoshoot in London in 1967. They spoke a little at a concert and again at the launch party for the Beatles' eighth album.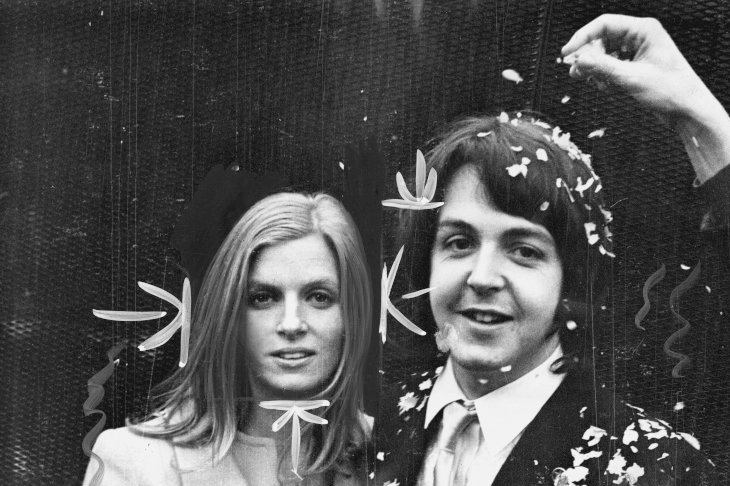 Losing Her to Cancer
Their marriage lasted a good 29 years, which is quite the achievement. In those three decades, they spent only short periods of time apart. Unfortunately, she was diagnosed in 1995, and it quickly spread to her liver. On April 17, 1998, she lost the battle with the disease at the McCartney family ranch in Arizona. She was just 56 years old. Paul even said that Linda was the inspiration for all of the love songs he wrote during their time together.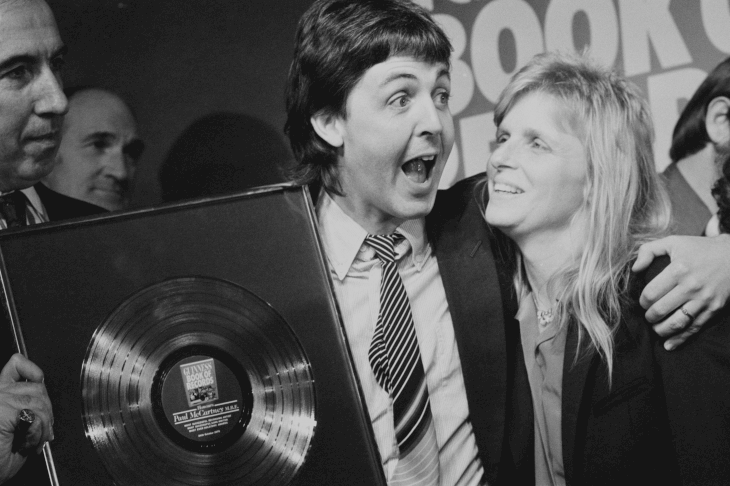 Yoko Ono – John Lennon's Second Wife
Yoko Ono is a sculptor, painter, photographer, singer-songwriter, poet, filmmaker, and peace activist. But the thing she's most famous for is probably being John Lennon's wife and muse. The two met in 1966 for the first time at the Indica Gallery in London, during the time when Lennon was still married to Cynthia. Ono herself was also married, to Tony Cox at the time.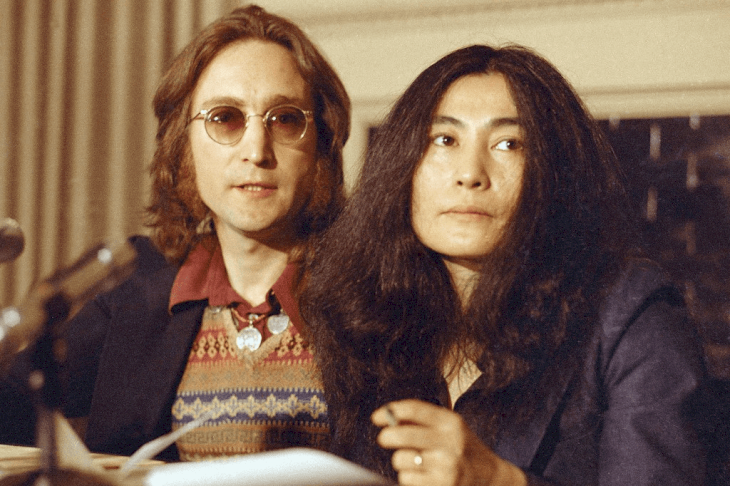 The First Date
While his wife, Cynthia, had left for a vacation in Greece, Lennon invited Ono to his home for what could be considered as their first official date. According to Jonathan Cott, a reporter for Rolling Stone who was lucky to conduct one of the last interviews with Lennon, the two recorded an album in his attic studio. It was already dawn when they finished the work and Lennon described the entire experience as being incredible.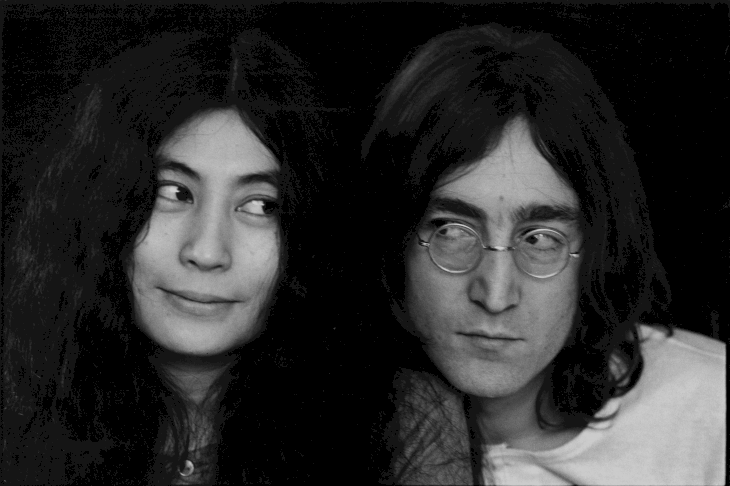 Yoko Ono Getting Blamed
For a lot of fans, their union was at fault for the downfall of The Beatles. Ono was accused of leading Lennon down a radical and political path. Rumors pointed to her destroying the band. And the fact of the matter is, Lennon didn't even dispute it at the time. Although McCartney and Ono tended to clash in those days, in 2012, he took Ono's side, saying that she wasn't the reason the band split. He even said that she was the inspiration behind some of Lennon's best work.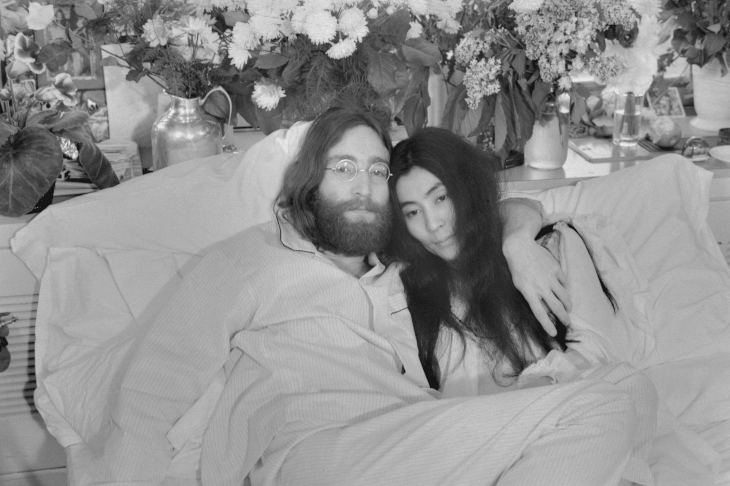 Barbara Bach – Ringo Starr's Second Wife
Barbara Bach was on the set, in Mexico in 1980, when she met the Ringo Starr, who was also cast in the movie. Bach had actually seen him before in a Beatles concert in 1965. Although at the time, she was more of a Ray Charles, Bob Dylan, and the Rolling Stones fan. By the time the work on the movie was finished, she and Starr were already living together.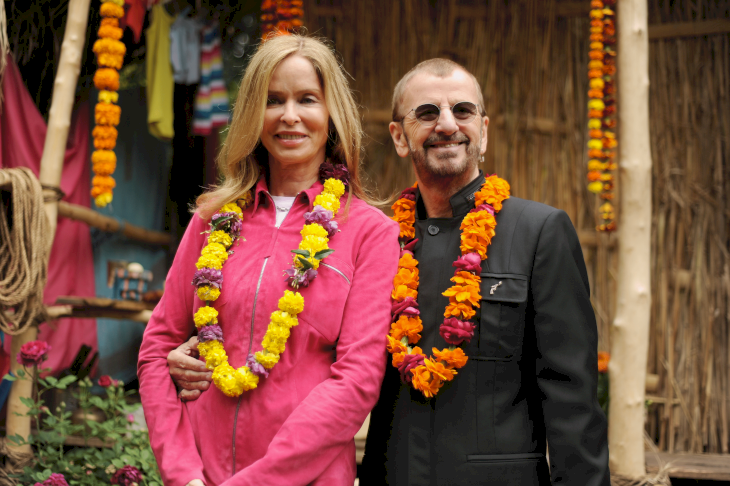 Bulding a Future Together
At one point, there was an incident that sent both of them for six weeks to a rehabilitation center in Arizona in 1988. It worked great, as they both have been sober ever since. They currently live in Monaco together and Bach founded the Self Help Addiction Recovery Program (SHARP) with George Harrison, Eric Clapton, and Pattie Boyd. She's very much involved in charity work with her husband and trying to make a change in the world.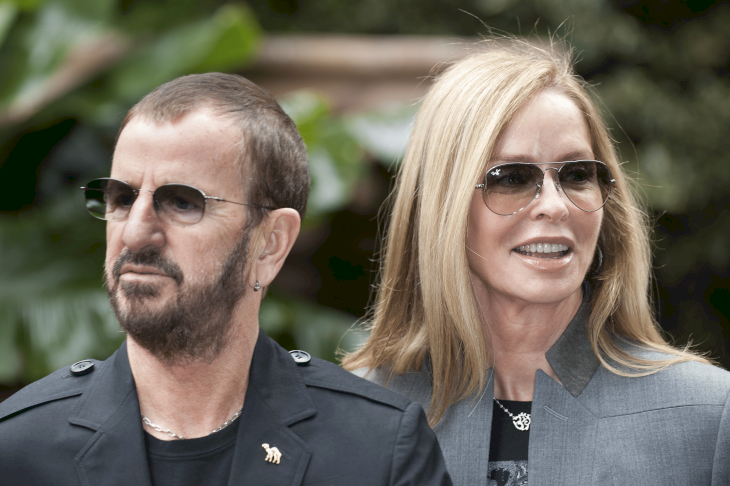 Olivia Arias Harrison – George Harrison's Second Wife
Soon after Pattie Boyd left him, George Harrison met the woman who would become his second wife. Olivia Arias is the daughter of a dry cleaner and a seamstress. She had been working as a secretary at A&M Records when she first met Harrison at a Los Angeles party in 1974. Very soon after, they began dating, and Arias eventually moved in with him. Later after his death, Arias said that there were challenges in their marriage, and not everything was perfect.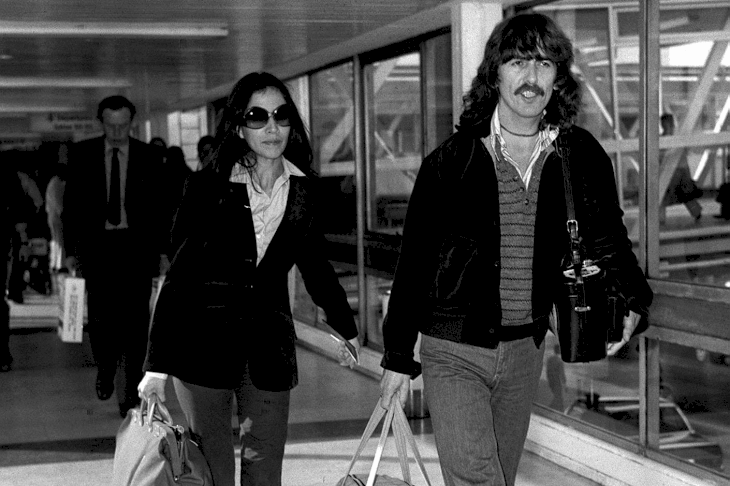 Heather Mills – Paul McCartney's Second Wife
Heather Mills was a model who later became an activist and philanthropist. She had met Paul McCartney at a charity event in 1999. Only a year later, their relationship was revealed to the public. In 2002, Mills and McCartney married in a $3.2 million private ceremony in a 17th Century chapel in Ireland. She worked on her modeling career in spite of many challenges and managed to create the Heather Mills Health Trust.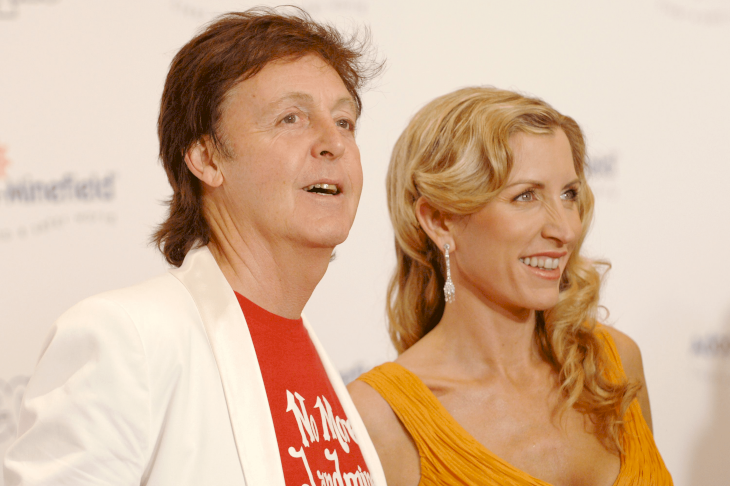 A Wild Side
Mills' divorce from McCartney was not her first one. According to her first husband, she had a very tender, caring, compassionate side, but she also had this other fiery, argumentative side. She currently continues to develop her business side and in 2009, she bought Redwood Wholesale Foods. Mills is an avid animal rights activist, lobbying against using dog and cat fur in apparel, and protests against seal hunting in Canada. She is also a member of PETA and a Goodwill Ambassador for the United Nations.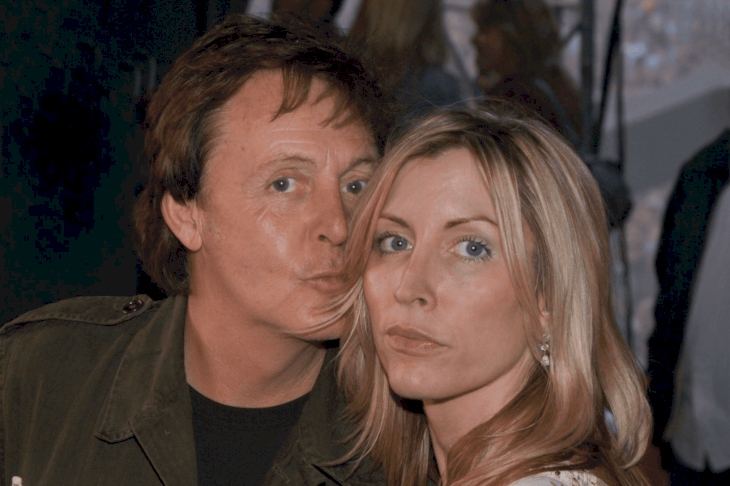 All the Beatles had been married more than once, with many other lovers crossing their lives. And all these women had an influence on the overall development of the band. Do you think any of them were responsible for the band's separation? Or were they the positive force the Beatles needed in their life? Let us know your thoughts in the comments, and visit our website for more content like this.  
ⓘ The information in this article is not intended or implied to be a substitute for professional medical advice, diagnosis or treatment. All content, including text, and images contained on, or available through this FINTREAT.COM is for general information purposes only. FINTREAT.COM does not take responsibility for any action taken as a result of reading this article. Before undertaking any course of treatment please consult with your healthcare provider.