Which First Lady Wore A $46,000 Dress?
The First Lady of the United States has been a leader in different ways than her husband, the President. There have been First Ladies who have taken on social and political issues. But one way in which each First Lady in history has left her mark has been in the world of fashion. From Martha Washington to Jackie Kennedy and now Melania Trump (a real-life, former model), the American public has always looked to the ways that the First Lady has dressed as a way to tap into the most popular fashion trends.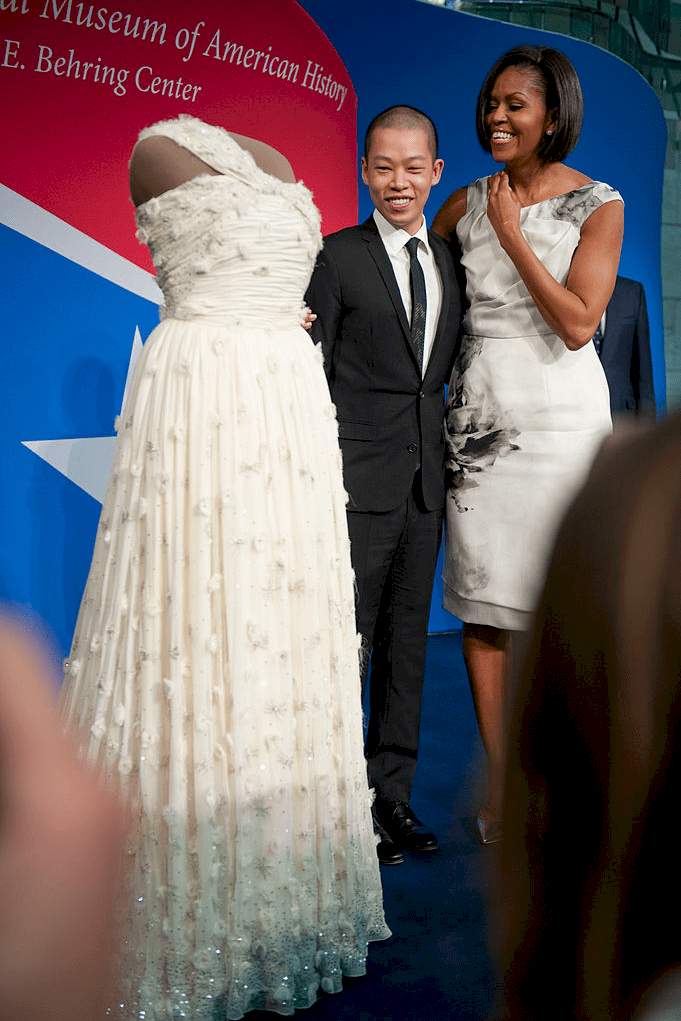 A Sociable, Pretty Kind of Woman
The very first First Lady, Martha Washington, set the foundation for every First Lady to follow. She was a doting wife, and even held tea parties at Valley Forge, while the Revolutionary War was still raging. When her husband became President, Martha continued her hosting duties but was also fond of requesting the finest English lace, silk stockings, and kid gloves that became her trademark.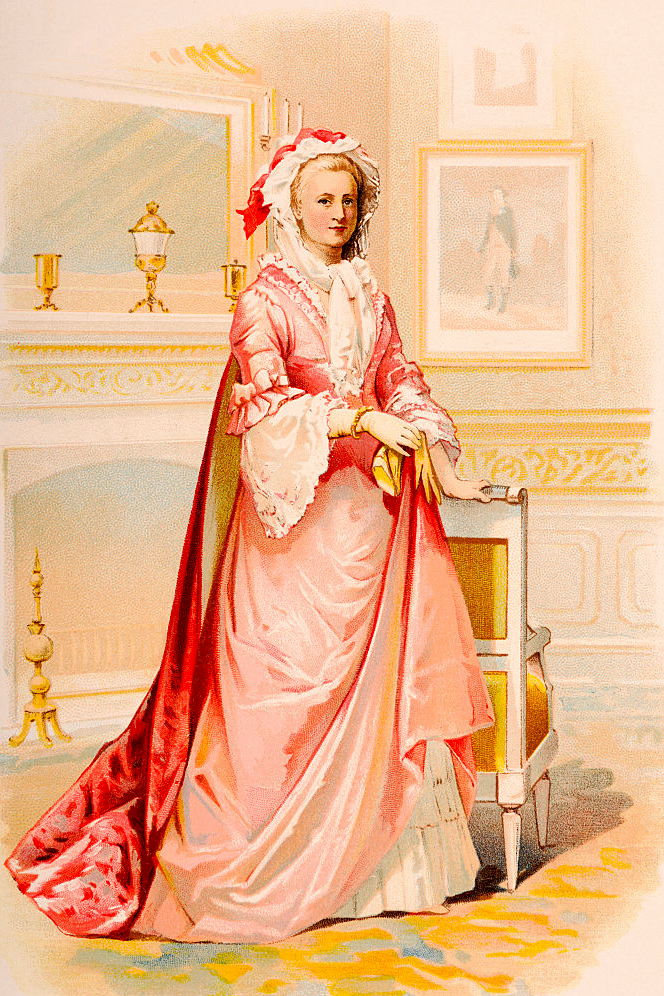 A Foreign-Born First Lady  
What do Louisa Adams and Melania Trump have in common? They are both First Ladies who were not born in the US. While the comparison may end there, the British-born Louisa Adams was one of the first First Ladies to wear make-up. She even whipped up some herself using ingredients like Brazilwood and vinegar (for lipstick), and "pokeberry juice" for the slightest hint of rouge. Her fashion choices were also stylish, given that she was fond of wearing dark gowns and elbow-length gloves.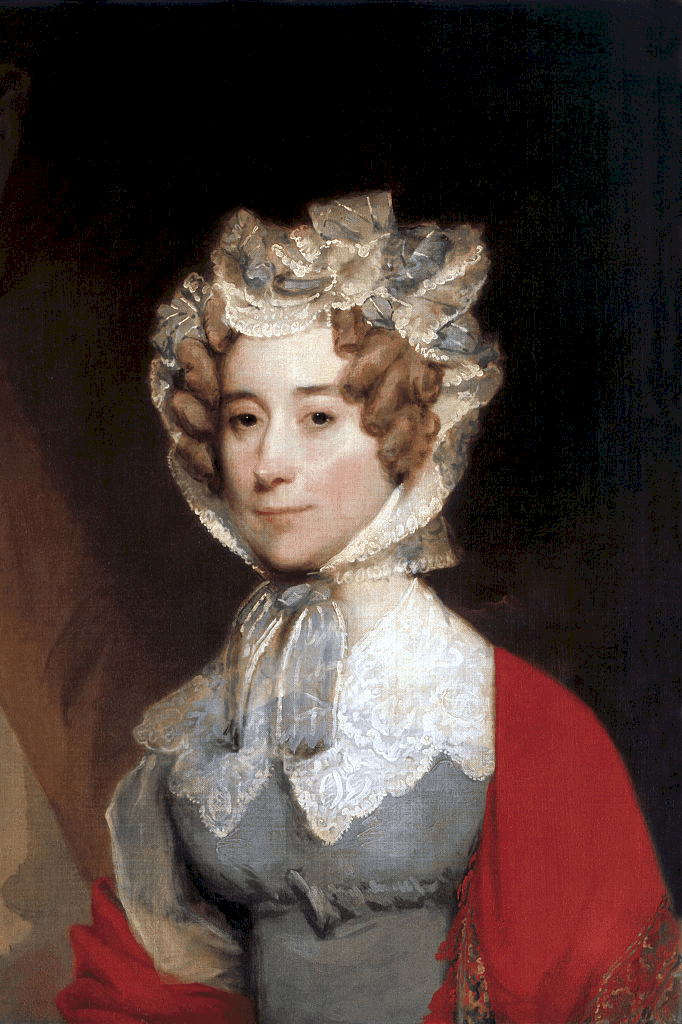 The First Daughter 
Martha Jefferson was the beloved daughter of the second President, Thomas Jefferson. President Jefferson was widowed before he took office, and the role of First Lady fell to his only surviving daughter. Martha Jefferson gladly took on the role and played hostess to several White House banquets. The French-educated Martha also favored traditional fashion choices that saw her wear full-length gowns as well as bonnets.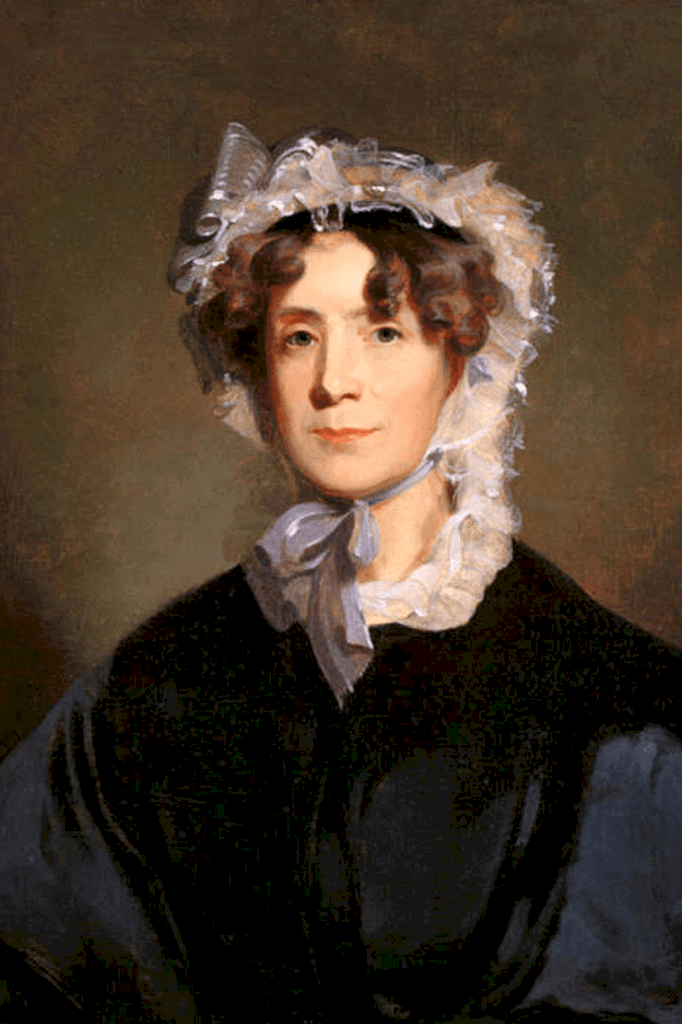 A Defining First Lady 
Dolley Madison is credited with cementing the role of First Lady as vital to the nation. She was among the first Presidential spouses to invite members of the opposing political party to the White House. She was even the first to decorate the newly built White House. Her charm and hospitality were only matched by her penchant for silk dresses, showing more skin than was expected of women at the time.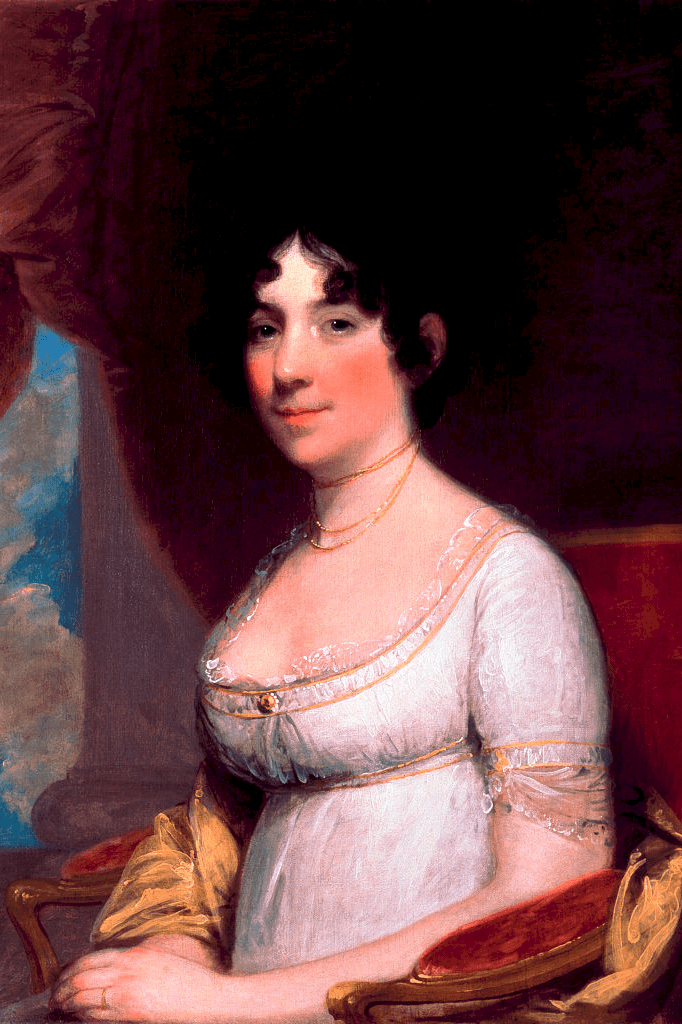 Sharing The Role of First Lady 
Emily Donelson was not the wife of the seventh President of the United States, Andrew Jackson. Rather she was Jackson's daughter-in-law and the niece of Jackson's wife, Rachel. Rachel passed away before her husband became President and Emily took up the role. Emily was an educated woman and was only 21 when she arrived in Washington. Emily dressed in accordance with the styles of her time and favored bare-shouldered gowns with several layers of petticoats.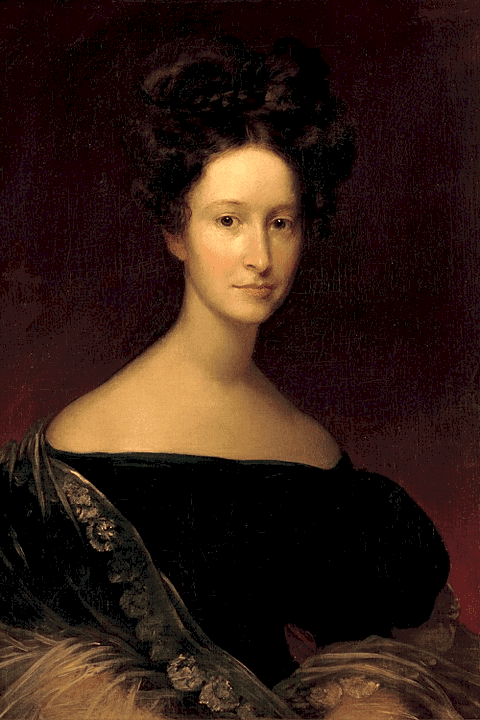 Another Jackson First Lady 
Emily gave up the position of Acting First Lady only three years into Jackson's presidency. She was replaced by Jackson's daughter-in-law who was also a splendid hostess. Sarah Yorke only held the position for a few years until Jackson's term ended. As a woman of the South, Sarah Yorke dressed in custom with a Southern belle and favored long dresses, made from modest fabrics, accessorized with the occasional tiara.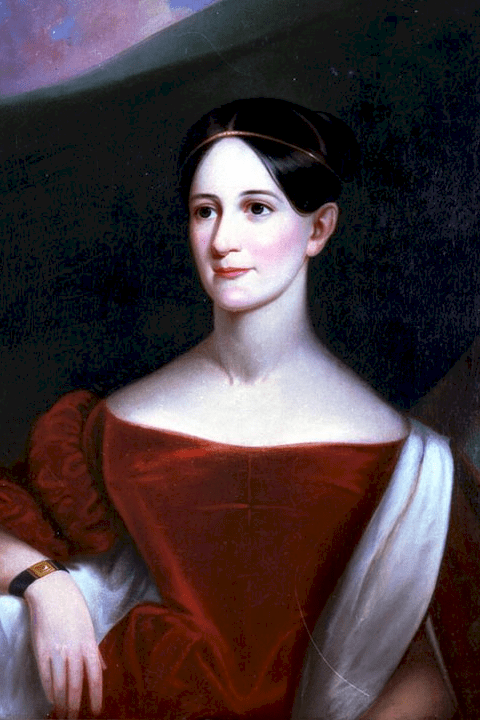 Another First Lady By Relation 
Angelica Van Buren was President Martin Van Buren's daughter-in-law, as his own wife, Hannah, passed away before he reached the White House. The typical Southern lady, Angelica was also only 21 when she arrived in Washington and made an immediate splash with her European-inspired gowns and wild hair accessories. She was also the first to begin the tradition of greeting guests arriving at the White House for formal dinners.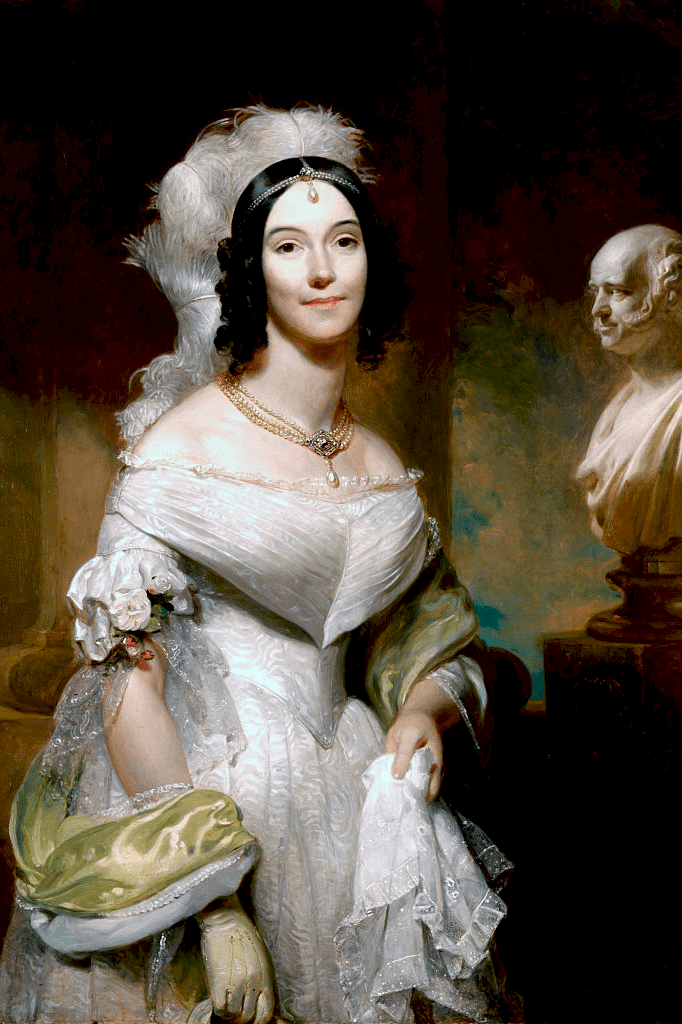 A Fashion-Forward First Lady 
Sarah Polk was born into privilege and dressed the part even when she entered the White House. Sarah Polk was a savvy dresser from a young age and continued in that vein when she became First Lady. She was also very fashion-forward as she would even don turbans made from cashmere and accented with gold trim at official White House dinners. Tres chic, indeed.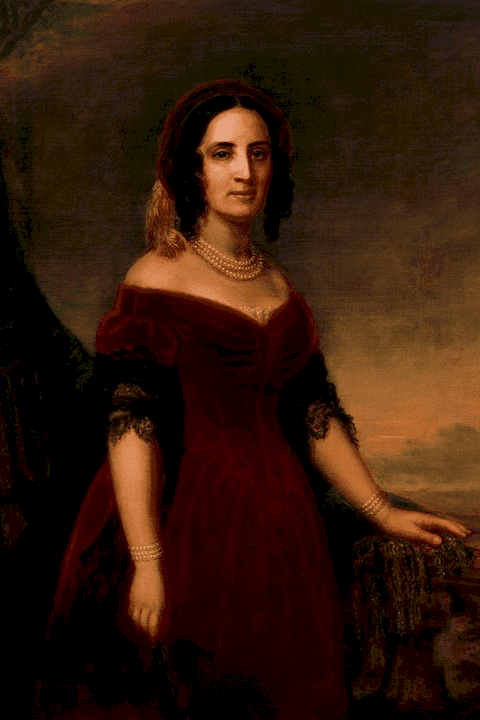 A Mother-Daughter Team 
Abigail Fillmore ascended to the role of First Lady after the death of President Zachary Taylor. While Abigail enjoyed the role of First Lady, she was a private woman who enjoyed reading and studying (she had previously been a schoolteacher) and left the official First Lady duties to her young, pretty daughter, Abby. Abigail Fillmore was fond of ornate patterns for her floor-length gowns and kept with the style of the time of wearing bonnets.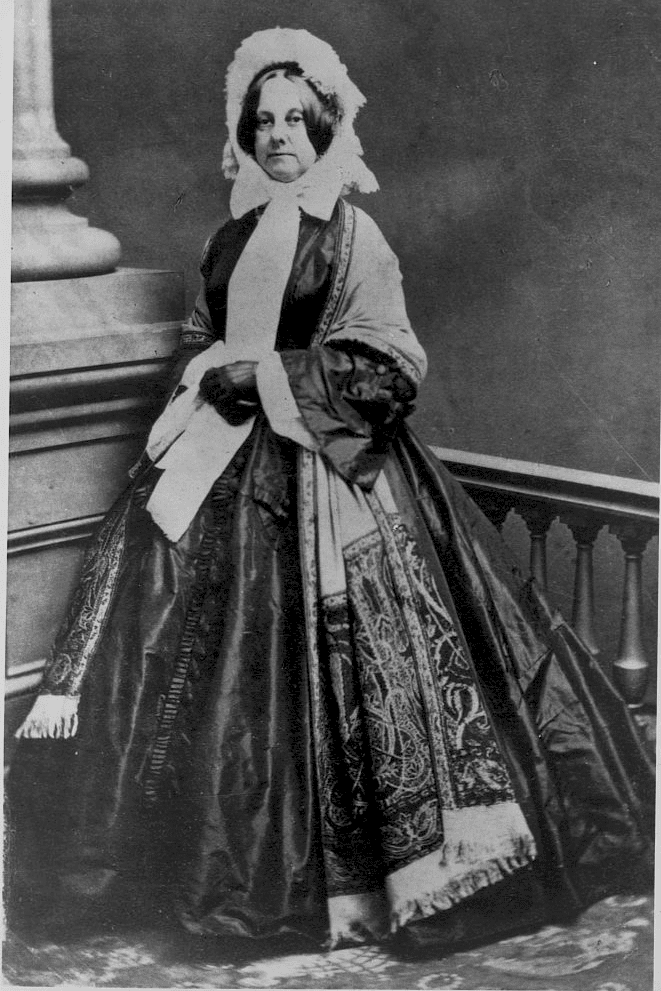 The Very Creature of Excitement 
The wife of the Great Emancipator, Mary Todd Lincoln, loved to throw a party. She was often criticized for the lavish (and expensive) soirees she would throw at the White House. She was a vivacious and entertaining hostess who loved to wear floor-length gowns, her hair styled in a bun, and adorn her dresses with floral garlands.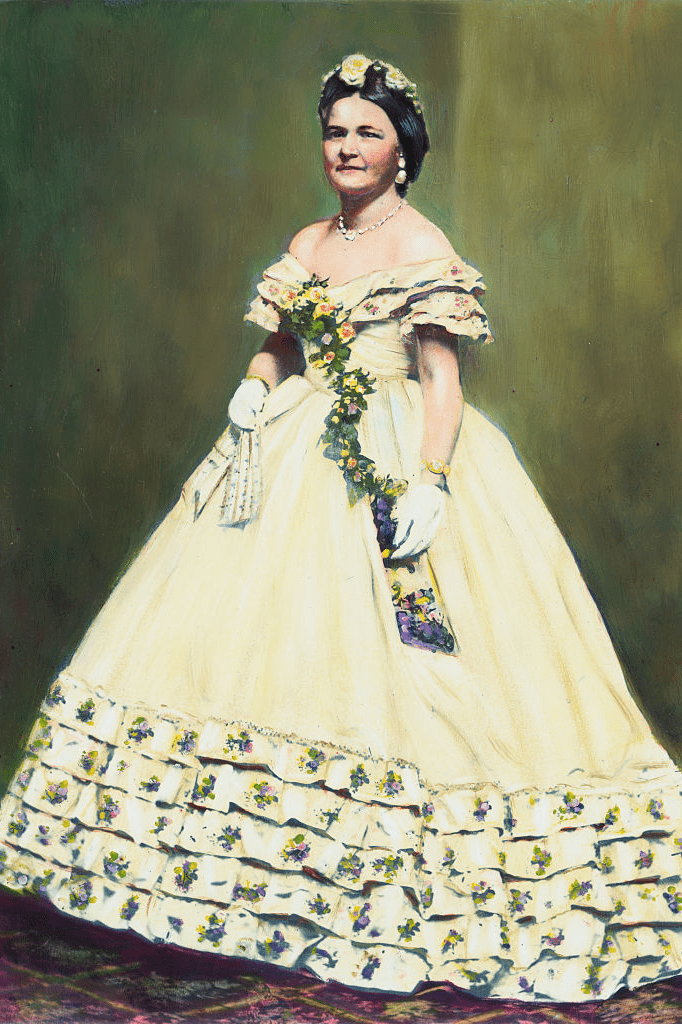 A White House Bride 
Frances Folsom was only 21 when she married the then 49-year-old President Grover Cleveland. They had a White House wedding, and people quickly forgot about the significant age difference when they laid their eyes on the beautiful, gleaming First Lady. Frances Cleveland caused such a stir with her fashion choices that some groups asked her to cover up her bare arms, neck, and shoulders.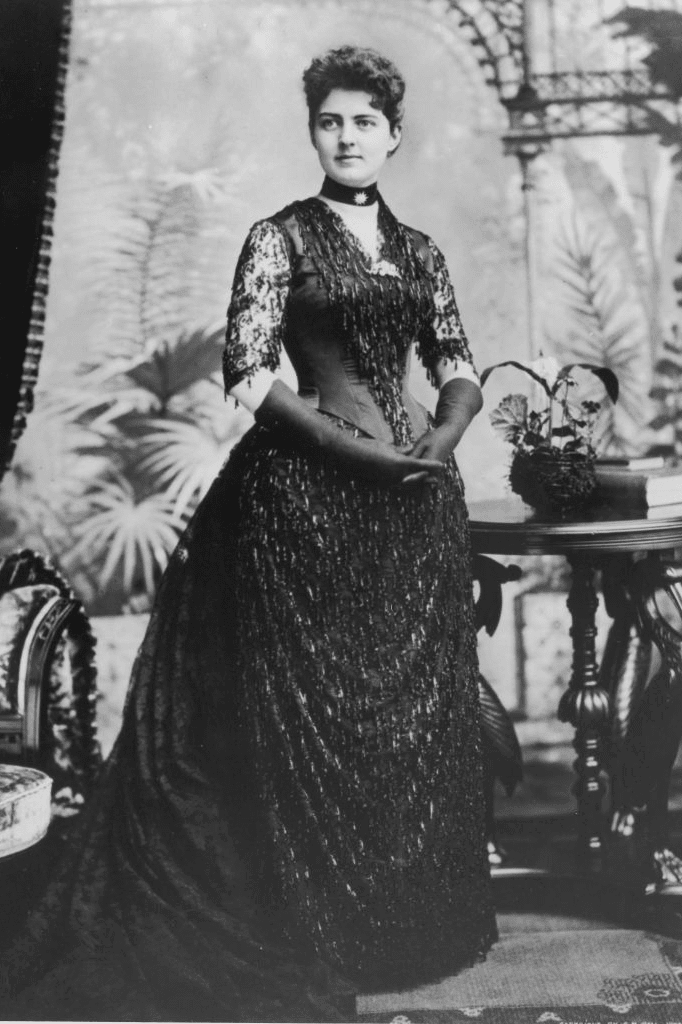 A Fashion Trailblazer 
Calvin Coolidge was a notoriously shy, and reserved President, but the same cannot be said of his wife Grace. As seen from her official White House portrait, Mrs. Coolidge was not afraid to take wild chances. She used the opportunity of her portrait being painted to show-off her unrestrained, eclectic style. She also dressed for the occasion wearing mountain gear while hiking, but donning flapper dresses and other revealing formal wear when hosting official events at the White House.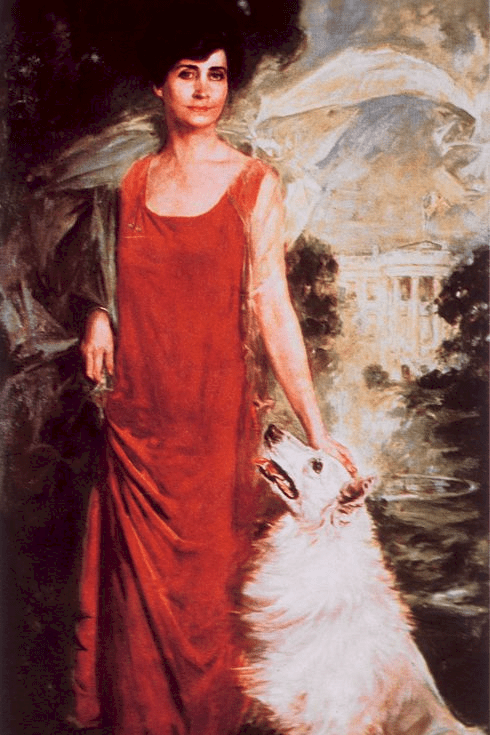 Style For The Ages 
Mamie Eisenhower pulled out all the stops when she and her husband, President Dwight D. Eisenhower, attended a reception at the British Embassy to honor the newly-coronated Queen Elizabeth II. Her rose-colored, silk dress was designed by Nettie Rosenstein and came with a matching purse and shoes. The ensemble caused such a sensation that the First Lady later donated it to the Smithsonian, where it still lies today.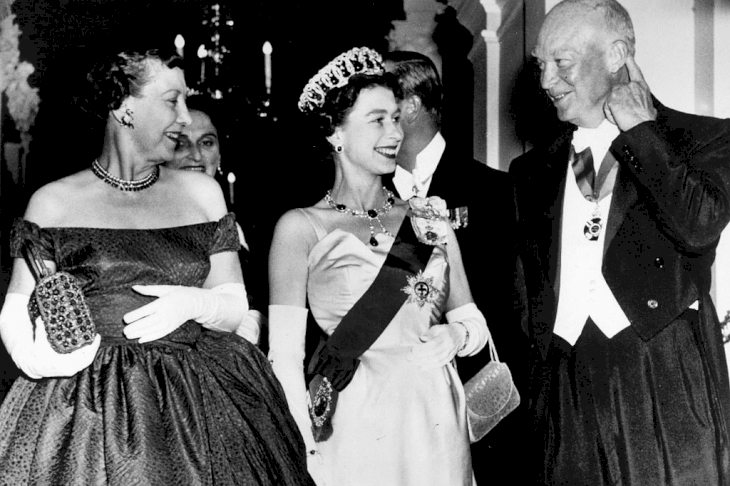 An Original and An Icon 
Jacqueline Kennedy had style all her life. What's more, her style evolved with the times. She was not pinned down to one fashion or trend and sought out the best from Givenchy to Chanel. During her time as First Lady, "Jackie" brought glamour and sophistication to the White House. But even after, she continued to embody effortless chic as she popularized everything from over-sized sunglasses to balloon pants and open-collared button-shirts.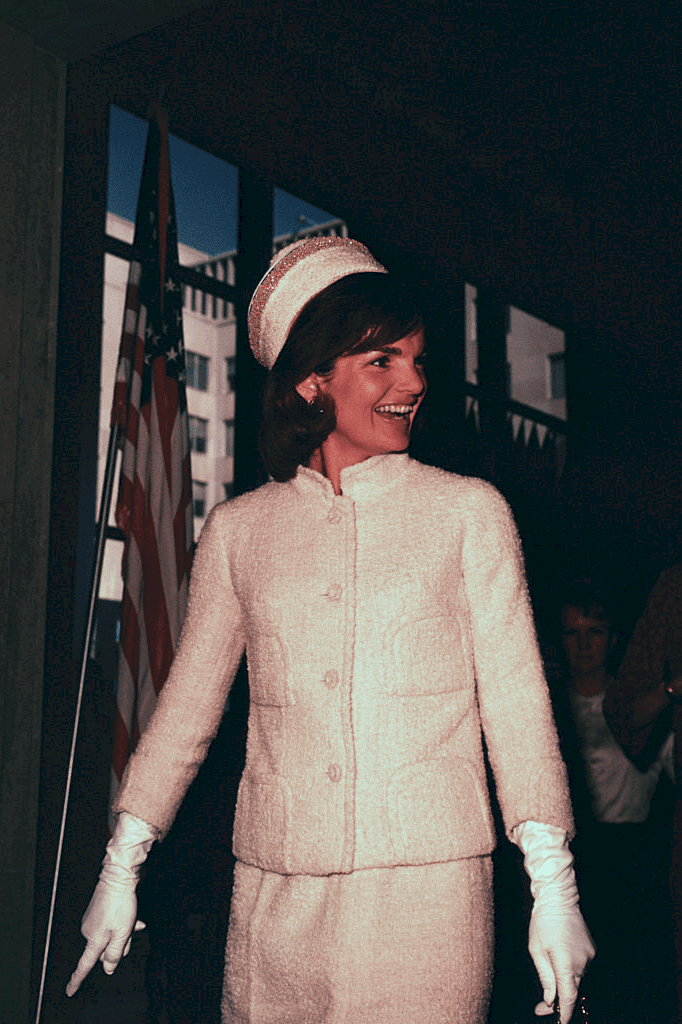 The $46,000 Dress 
Nancy Reagan decided to savor her husband's victory in the 1984 presidential election with a dress that cost $46,000. The original John Galanos creation featured hundreds of glass beads that were applied by hand. The chiffon gown mixed art deco and baroque elements and was an even more expensive dress than the $10,000 dress (also by Galanos) that she wore to President Reagan's first inaugural ball.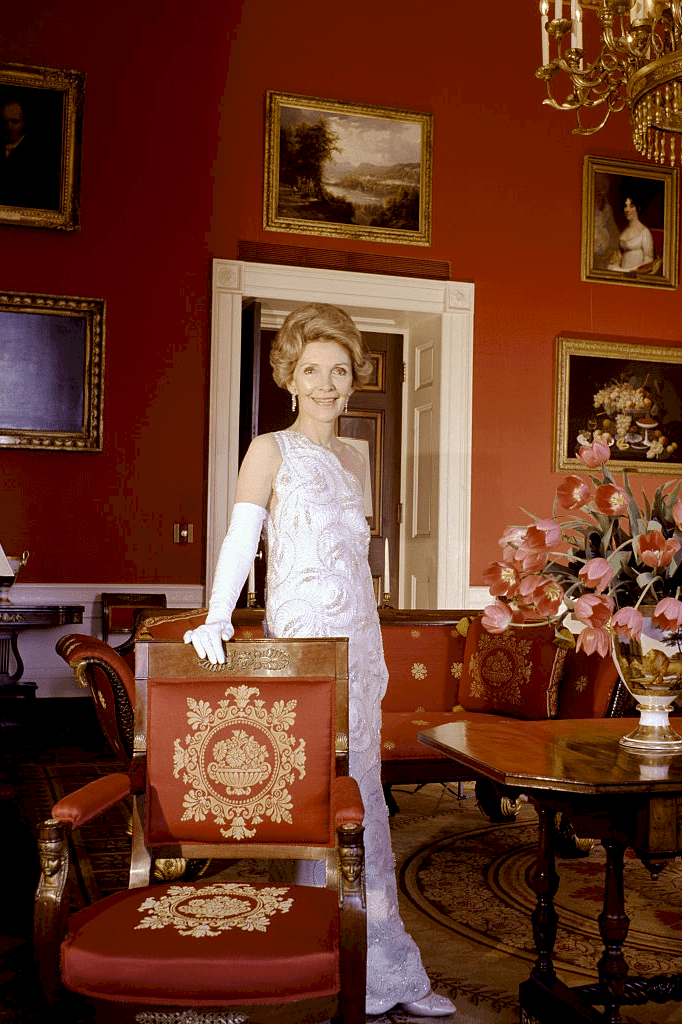 The Second Bush First Lady 
Laura Bush was the second Bush First Lady when George W. Bush became President. The former librarian and schoolteacher favored knee-length skirts and long-sleeved jackets, but she was not above donning designer clothes by designers like Oscar de la Renta and Carolina Herrera.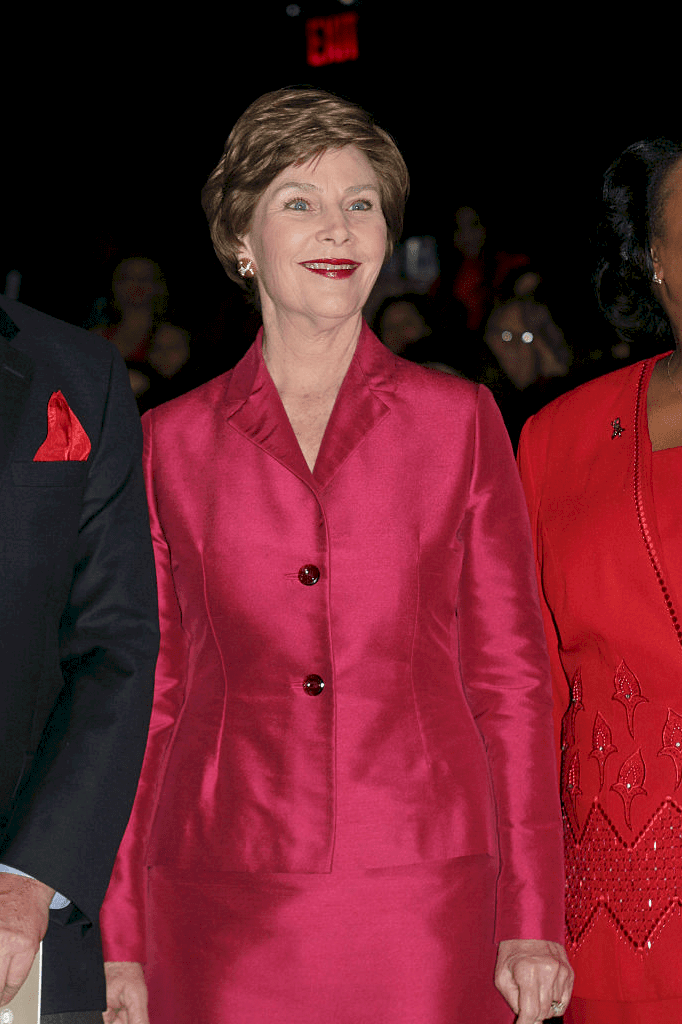 Not The First Model To Become First Lady 
While Melania Trump is both foreign-born and a former model, this list has shown that she is not the only First Lady to have those distinctions. The former Melania Knauss was featured in magazines like GQ, but after becoming the First Lady, Melania has blended her daily styles. She has maintained her high-fashion roots with trendy, designer gowns and her infamous stilettos,  but has also added more demure pieces that are both glamourous and functional.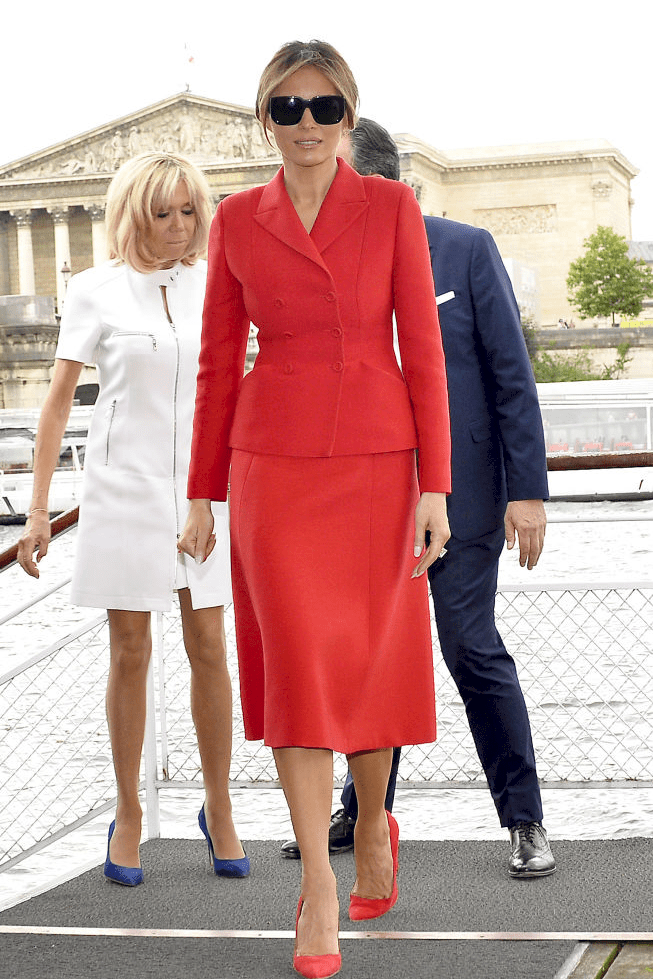 What were your favorite First Lady fashions? Is there a First Lady we missed that should be on this list? Let us know in the comments section below. The role of the First Lady has changed over time, just like the country that she represents. Everyone who occupied the role has brought something of their own personal style to the position while keeping in line with the traditions of the past. But the dignity and grace of each First Lady have always remained, no matter who is living in the White House.