Beautiful 80s Fitness Stars. Where Are They Now?
Oh the '80s, colorful spandex, bodysuits, and new wave music. This was probably the decade wherein physical fitness became crucial to everyday life. That also means that it was commercialized like crazy! Bodybuilders and fitness models ruled the beauty scene and rose to stardom. Here are some of our favorite '80s fitness stars and what they're doing now!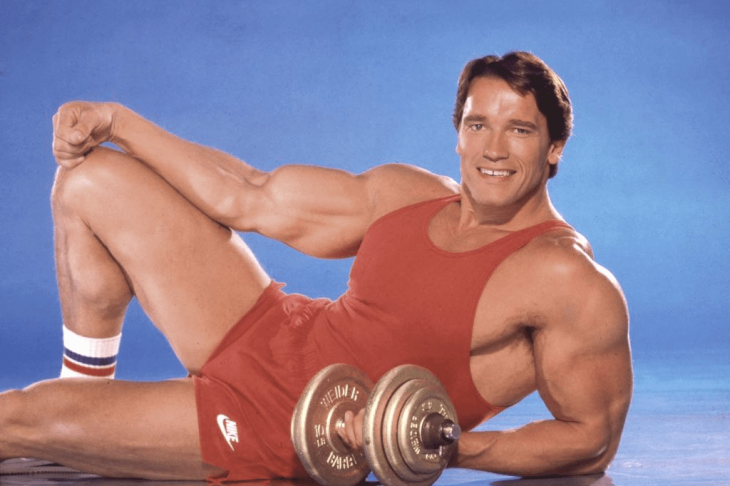 TAMILEE WEBB
If you were into fitness and working out during the '80s, Tamilee Webb was definitely one of the faces you saw weekly. She was the face of fitness shows like 'Buns of Steel and Abs of Steel.' Her shows were also greatly advertised which mean more reach and recognition for Webb. She moved on to FitTV, Discovery Communications, and ESPN Fitness Pros.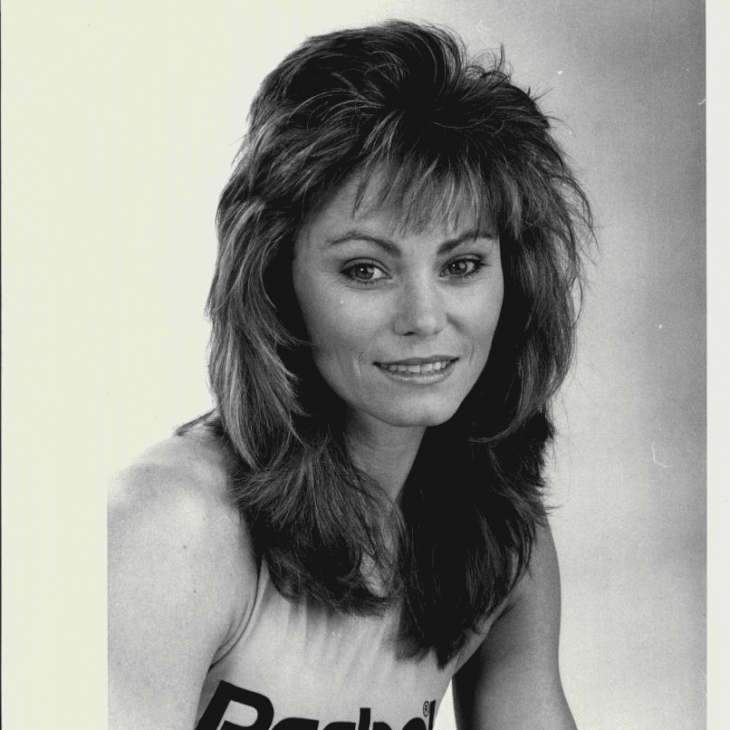 TAMILEE WEBB NOW
Webb now holds a master's degree in exercise science and is the CEO of her company, Webb International. During her come up in the '80s, Webb's work made over $10 million and sales. Now, at 62 years old, the beautiful and fit blonde continues to churn out fitness videos and workout routines.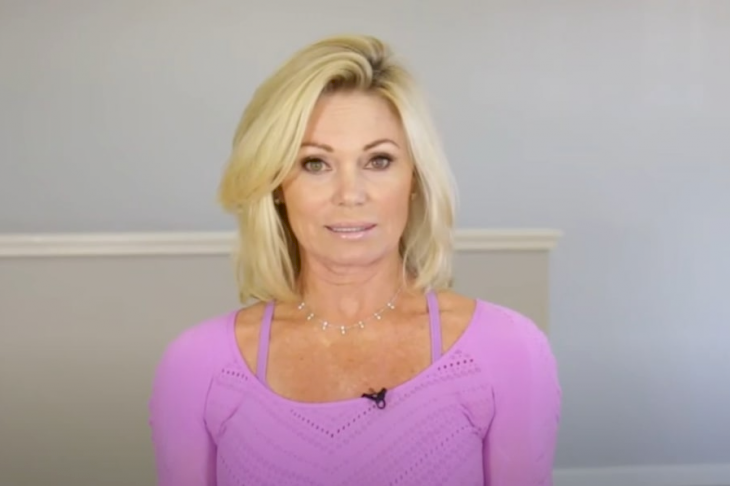 KATHY SMITH
One of the women at the forefront of the fitness revolution of the late-'80s and early-'90s was Kathy Smith. She created a fitness and nutrition program called Project: You! Type 2 in collaboration with the American Diabetes Association. Her fitness videos have made over 16 million copies. She was practically one of the faces of the fitness industry of those decades.
KATHY SMITH NOW
Kathy has definitely taken her work to new heights as she's conquered new markets and new spaces in the fitness scene as she has gotten older as well. Her brand has made over $500 million. Her website, kathysmith.com offers fitness advice, nutrition advice, and much more. At almost 70 years of age, she continues to be a champion for healthy living.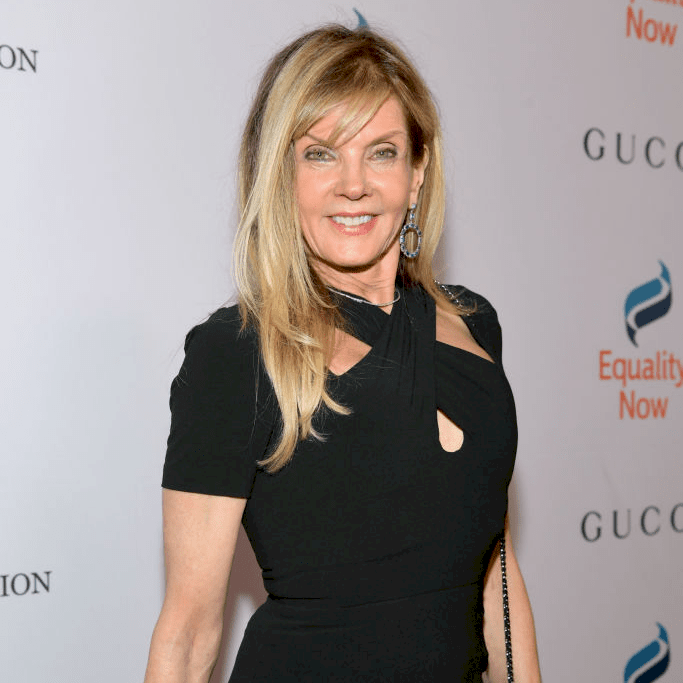 JAKE STEINFELD
Widely recognized as the guy who started the fitness training industry. Steinfeld is one of the icons of the first to make it to mainstream media. He created FitTV, a television network that solely focused on fitness 24/7. His fitness brand, "Body by Jake" was one of the most recognized fitness brands of the era.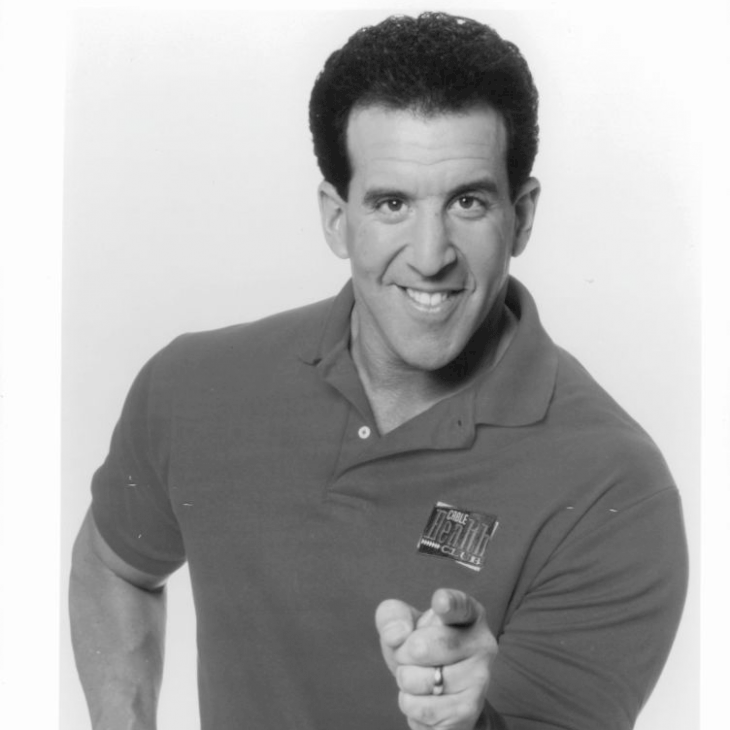 JAKE STEINFELD NOW
Jack and his Body by Jake became the immensely popular brand that it was because of his mind for business. These days he continues to bring the world of fitness to new levels with a recent start-up. He created the FitOrbit 2.0, a business model that brings fitness training online and connects trainers with people who want to get fit.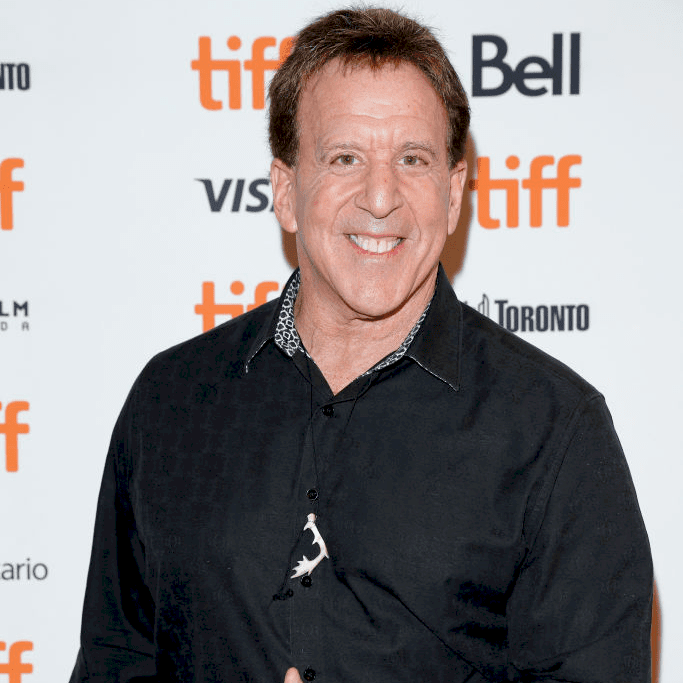 RAQUEL WELCH
Raquel Welch rose to prominence thanks to her published workout lifestyle book that covered aerobics and yoga. The book and its accompanying posters featured the beautiful Welch's booming fit body. It led it immense sales and wide recognition for the fitness instructor. Then she turned her career to acting where she made an even bigger splash!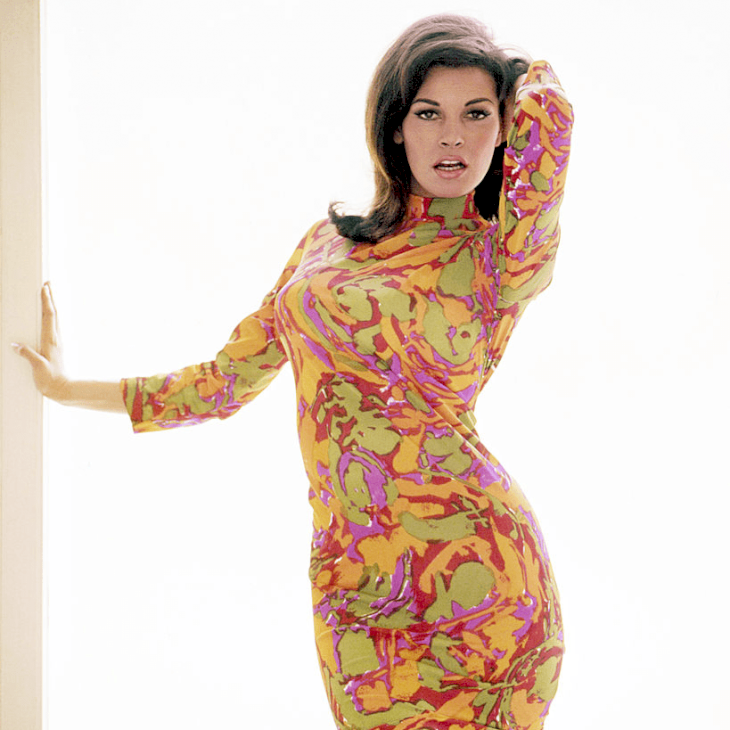 RAQUEL WLECH NOW
Welch made a living playing strong female characters. She was part of the movement that broke the stereotype of female characters being simple, beautiful damsels in distress. She even won herself a Golden Globe Award in 1974 for Three Musketeers. The now-78-year-old actress was even ranked by Playboy as third on their "100 Hottest Stars if the Twentieth Century" and Men's Health ranked her number 2 in its "Hottest Women of All Time List.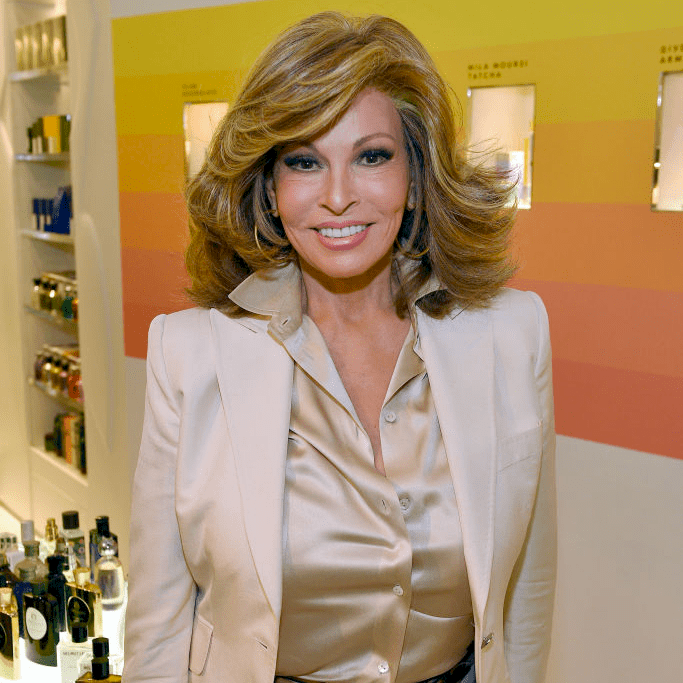 HEATHER LOCKLEAR
Here's a name that you will definitely associate with a drop-dead gorgeous beauty, a-Rockin' '80s body, and great acting chops. However, some people forget that Heather Locklear started as a fitness instructor while pursuing her dreams of acting. Roles in TJ Hooker and Dynasty gave her "the blonde you wanted to be" kind of rep.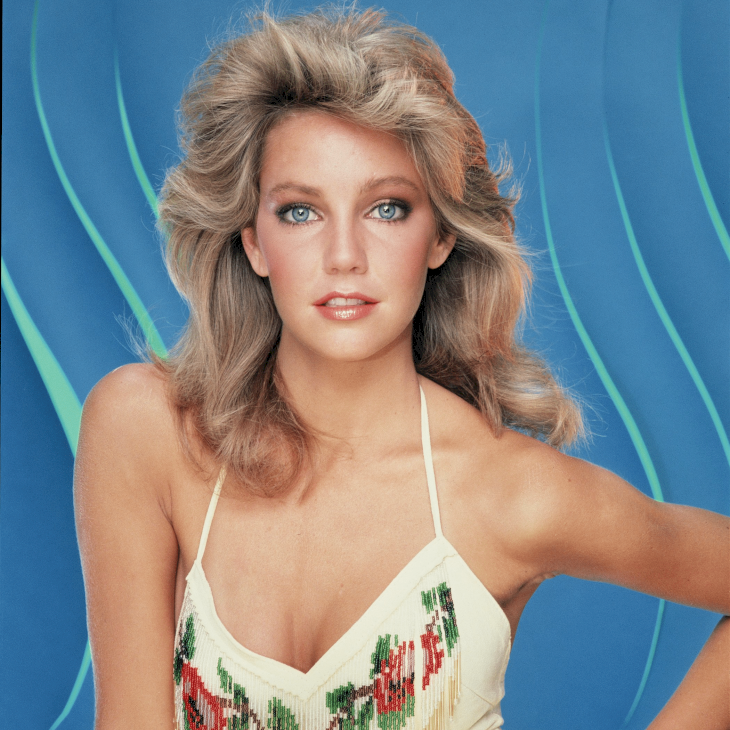 HEATHER LOCKLEAR NOW
Following her success in the '80s was her starring role in Melrose Place. If she wasn't already considered a fitness and sex symbol, she surely as by then! Locklear has enjoyed a successful career in acting both on television and in films. She's also been nominated for six Golden Globes and remains to be as gorgeous as ever at the age of 59.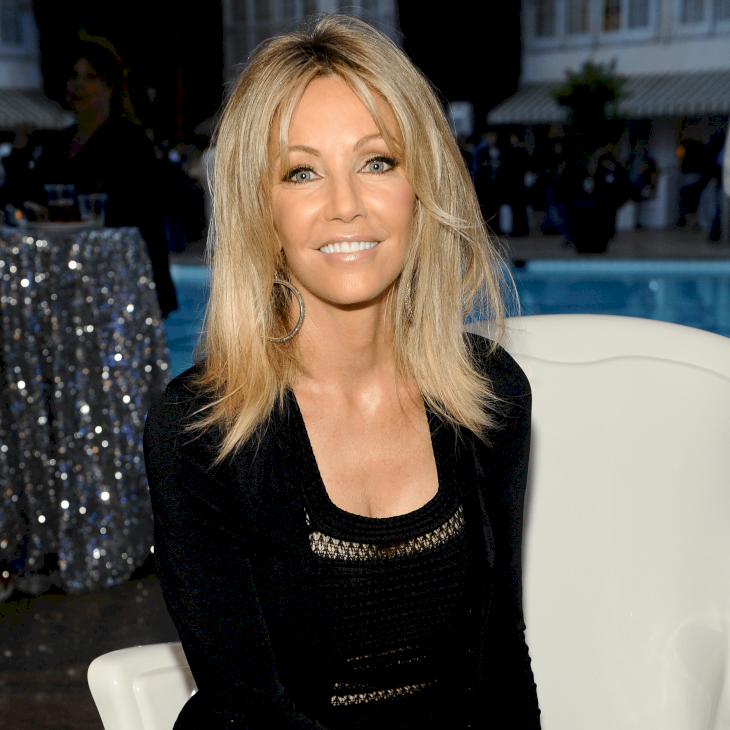 DENISE AUSTIN
A competitive gymnast in her college days at the University of Arizona, Denise Austin transitioned to fitness instruction upon graduating. She's famous for producing fitness shows and exercise videotapes and writing books and columns on exercise and healthy living. She even had her own show called "Getting Fit with Denise Austin" on ESPN 2.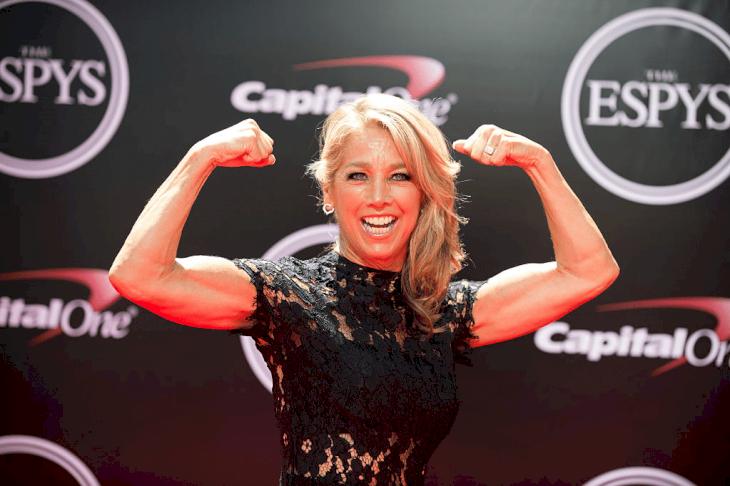 DENISE AUSTIN NOW 
What else do you expect from a fitness diva-like Austin? She married former tennis player Jeff Austin in 1983. At the age of 61-year-old continues to promote fitness to this day. Indeed, Austin lives and breathes fitness to this day. She even released her 100th DVD in 2014 which she called Yoga Booty Lift.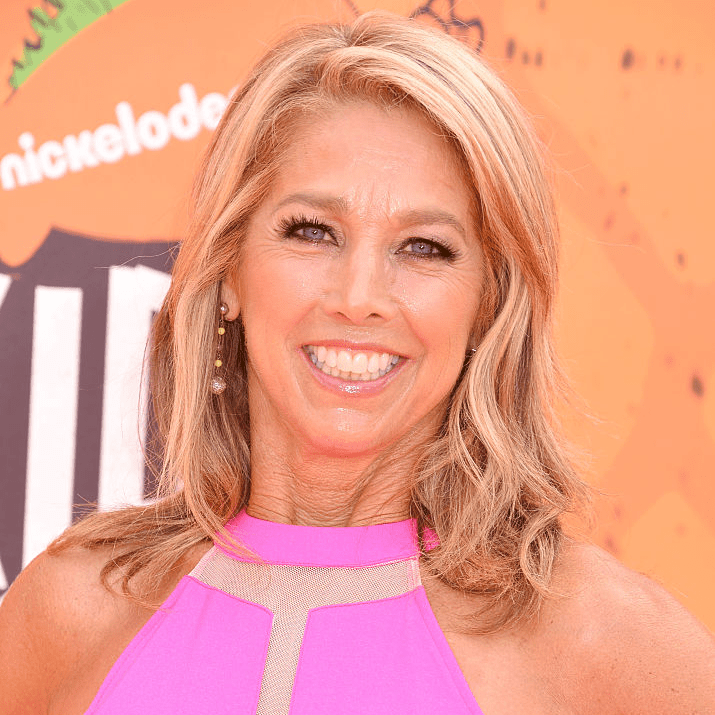 JAMIE LEE CURTIS
The late-'80s and early '90s was Jamie Lee Curtis' time. Apart from being the rising scream queen of Hollywood, the actress starred alongside John Travolta in the film Perfect. The film was about the popularity of LA health clubs among single people. In the film, Curtis made the world jealous of how fit she was.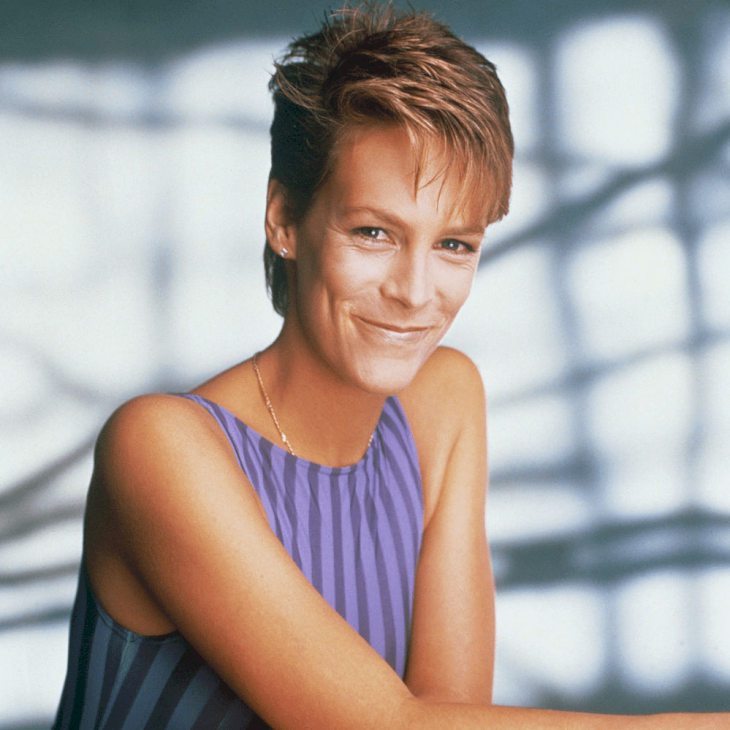 JAMIE LEE CURTIS NOW 
Jamie Lee Curtis continued to wow audiences with her acting and her frame in True Lies, became the face of horror franchise Halloween and bagged herself a couple of Golden Globe Awards. She continues to act but also holds the titles of the published author of children's books and an active humanitarian and philanthropist.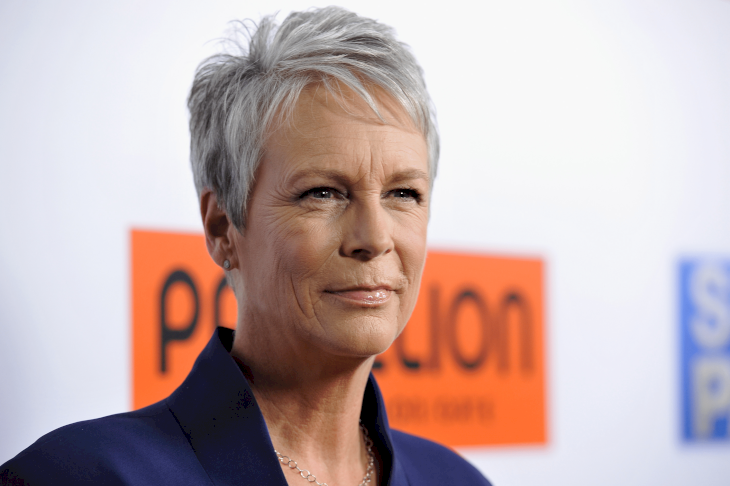 LOU FERRIGNO
Following the former's successful transition from bodybuilder to actor, Lou Ferrigno had a long and successful career as an actor. Apart from that, he worked as a fitness trainer, consultant, and professional bodybuilder. He hit everyone's radar when he stole the won IFBB Mr. America then appeared in the Pumping Iron documentary about bodybuilding.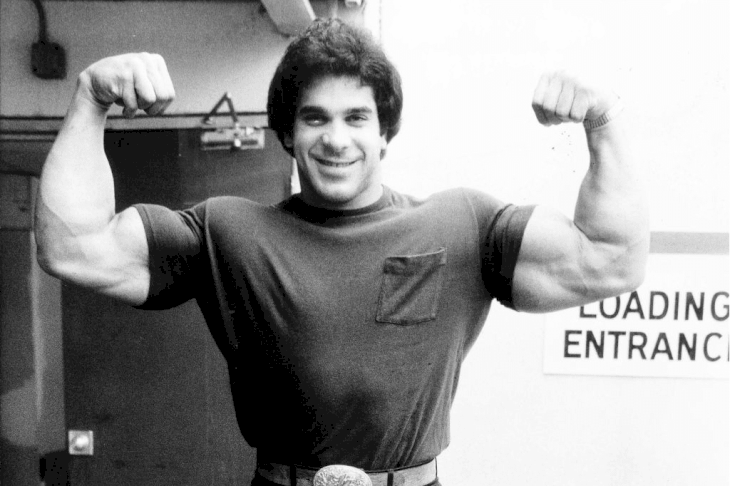 LOU FERRIGNO NOW
Lou Ferrigno is most famously known for playing the comic book character, The Incredible Hulk, on television. Since being on that show, he has gained the adoration of fans that span multiple generations. He was also cast in the popular early 2000s sitcom, The King of Queens, as himself and was met with favorable reviews.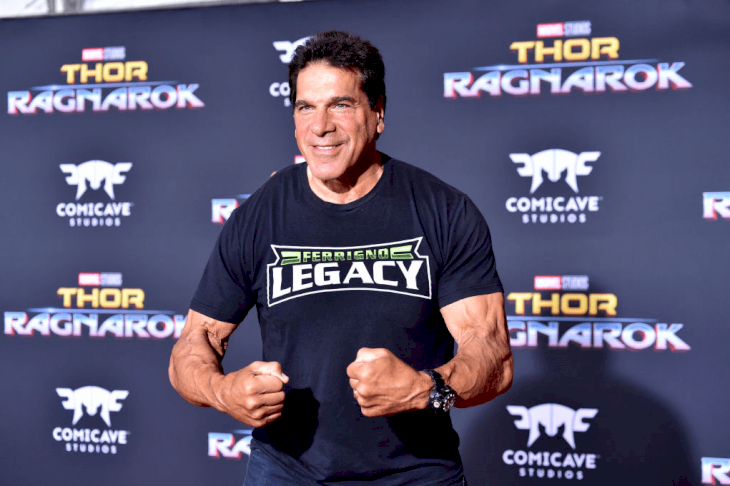 JUDI SHEPPARD MISSETT
Say it with us, Jazzercise. If you know this word, then you're definitely familiar with this '80s fitness industry trend which was a full-body workout that combined dance, strength, and resistance training and swanky, upbeat '80s music. Jazzercise was founded by Judi Sheppard Missett in 1969 after fewer and fewer people showed up to her dance classes. She created a class that combined dance with physical fitness.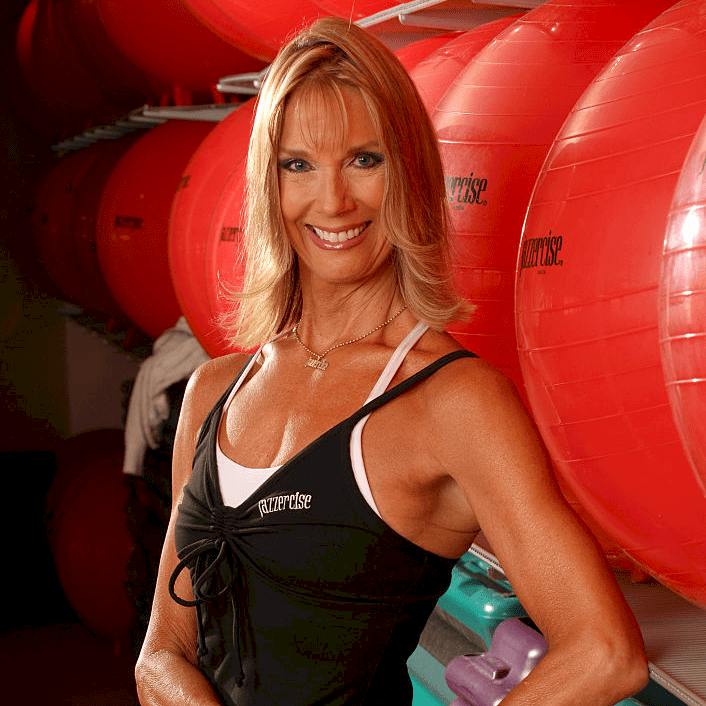 JUDI SHEPPARD MISSETT NOW
Judi is already 76-years-old but you wouldn't know it by looking at her. In June 2016, she contributed to the Huffington post by writing an article titled, "Don't Act Your Age." She shared that her biggest secret to staying vibrant is not acting her age. "I feel about 30. Then I look in the mirror, and I don't see a 30-year-old. What I do see is someone who looks pretty good, is active and healthy, and has a serious spark to her."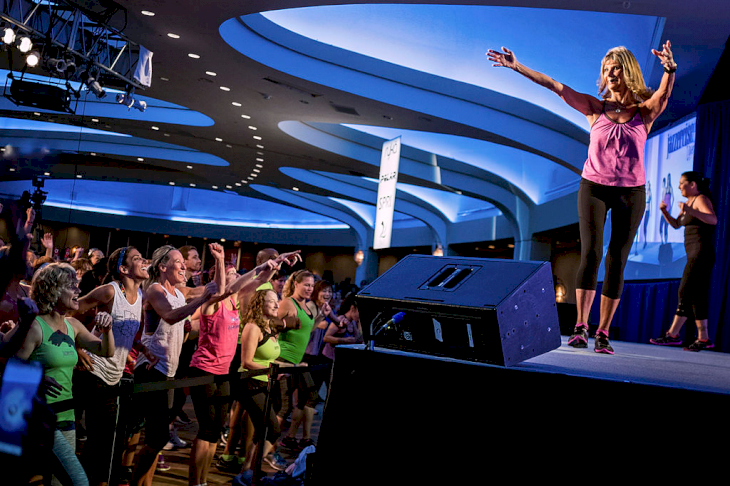 CHRIS EVERT LLOYD
Before Serena Williams or Maria Sharapova ever came into the mix of the professional Tennis scene, there was Chris Everet Lloyd. A child prodigy who made her professional tennis career at the tender age of only 16. She would go on to be one of the most successful female singles tennis pros ever.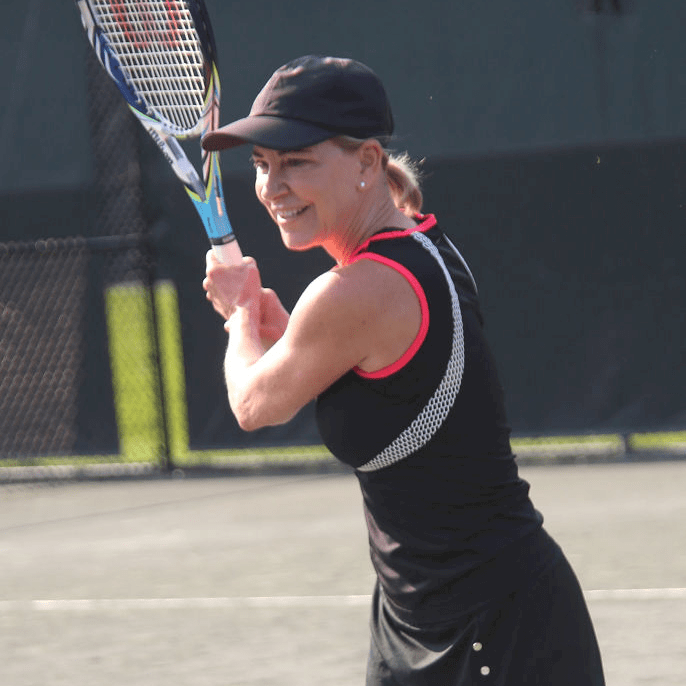 CHRIS EVERT LLOYD NOW
Lloyd's career was at its peak in the '80s. She won seven French Opens, a record that would not be broken for 27 years.  When she decided to retire from the competitive scene in 1989 she had won 154 singles titles, 18 Grand Slams, and 32 double titles. Her final match was so appropriately, a win. She currently runs a prestigious tennis academy in Florida.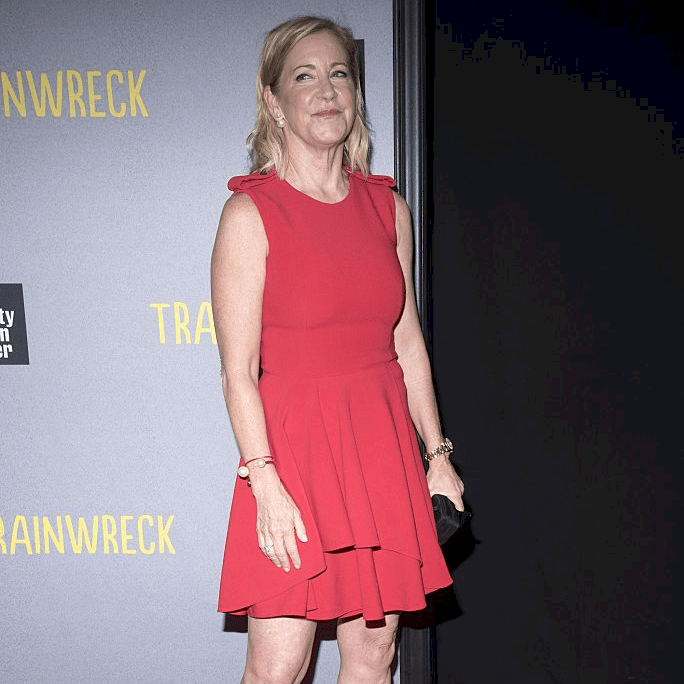 CHARLENE PRICKETT
Little Rock, Arkansas native Charlene Prickett rose to fame because of her simpler work out videos. She targeted people who weren't as athletic, integrating simple choreography into her basic workouts. Despite that and her decision to be more inclusive in videos, Charlene's work was met with a lot of criticism.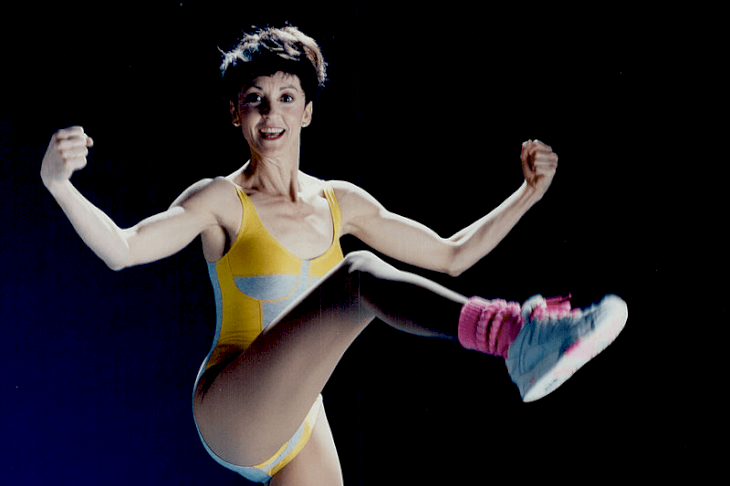 CHARLENE PRICKETT NOW 
In 1988, Charlene released "No Jump Aerobics" which did admirably, and many years later she released two more videos in 2002. These were "Return to Slender" and "Cruising Altitude." These days, however, Charlene has decided to step away from all the publicity. She used to have a website charleneprickett.com, but it's since been taking down.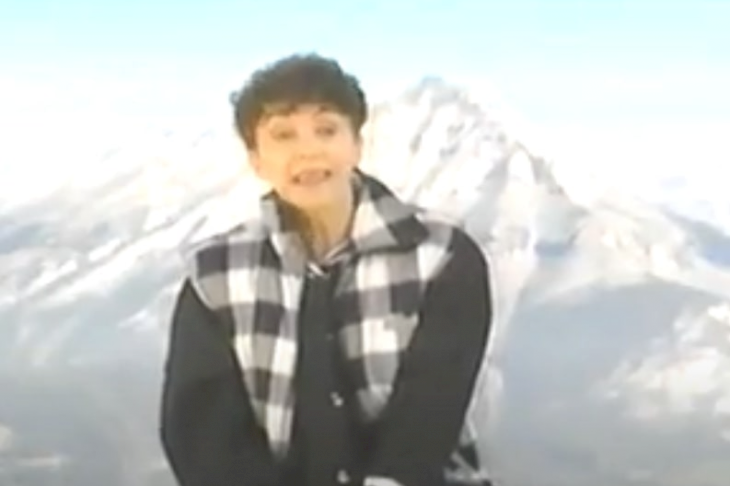 SYLVESTER STALLONE
There's no way that we're not going to include Sylvester Stallone from this list. He's Rocky, Rambo, Cobra, and the Demolition Man. Need we say enough? The actor had to overcome poverty and a birth defect that made him slur his words to get to where he is now. He's a Hollywood star with a reputation for having an amazing body!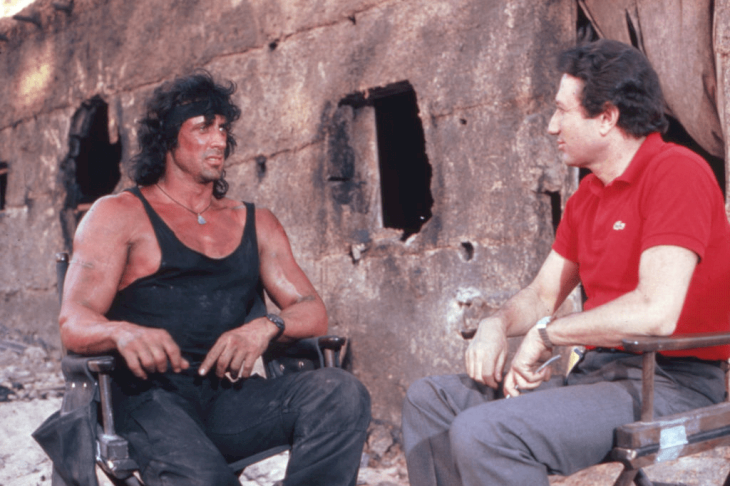 SYLVESTER STALLONE NOW
With his illustrious film career that spans three amazing movie franchises in Rocky, Rambo, and The Expendables, good old Sly has turned himself into a Hollywood tycoon in his own right. Seventy-four years of age, it seems that Stallone has no intention of slowing down and even has a couple of new action movies lined up for the next couple of years.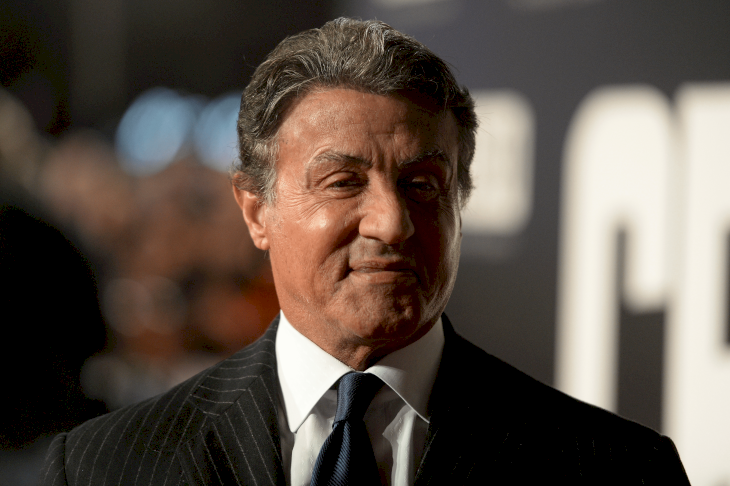 JOHN TRAVOLTA
Next up on the list is Jamie Lee Curtis' co-star, John Travolta. Let's be honest, you can't talk about fitness in the '80s including John Travolta.  Saturday Night Fever, Grease, and Perfect are only three films in Travolta's list of films from the '80s or earlier that cemented his fitness and symbol status. I mean, just remember, he's Danny Zuko.
JOHN TRAVOLTA NOW
Travolta is now a living Hollywood legend. He's been immortalized in films like Quentin Tarantino's Pulp Fiction, and other films like Swordfish, Get Shorty, and Hairspray. He's also been nominated for a couple of Oscars, and even won a Golden Globe Award for Best Actor in a Motion Picture - Musical or Comedy for his role in getting Shorty.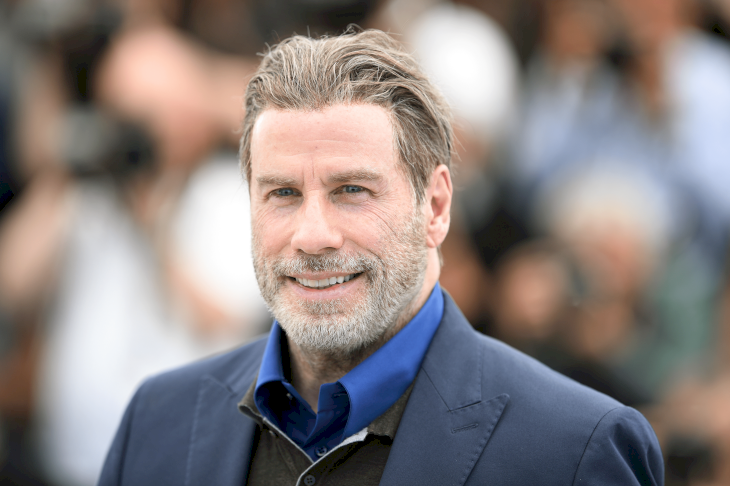 ARNOLD SCHWARZENEGGER 
One of the easily recognized celebrities to ever come out of the fitness scene is Arnold Schwarzenegger. The Austrian-born bodybuilder gained worldwide attention at the young age of 18 after winning a junior Mr. Europe contest in 1965. He won it again the following year at age 19. He continued with five Mr. Universe victories and seven Mr. Olympia wins.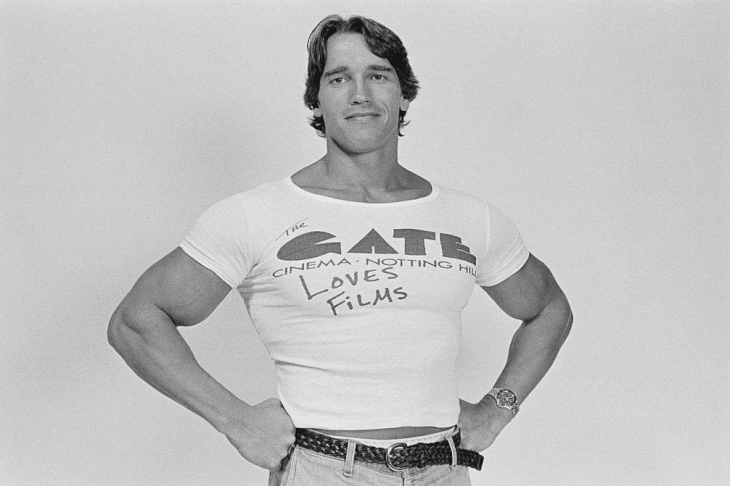 ARNOLD SCHWARZENEGGER NOW
As we all know, Arnold turned to Hollywood and became an international sensation. He's the face of the Terminator movie franchise. Was in Predator, True Lies, and countless other action movies. Today we know him also as a politician who served as the governor of California for a few years.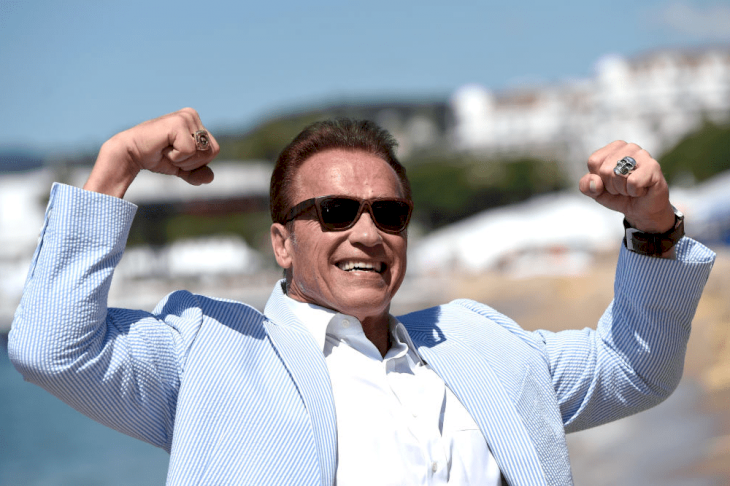 JANE FONDA
Jane Fonda was no doubt the woman to beat when it comes to '80s workout videos. Granted that she was the daughter of film legend, Henry Fonda and a dominant Hollywood celebrity in her own right, so she had an upper hand, no doubt. The Jane Fonda Workout was one of the most sought after videos, its success prompted her to release 23 more, selling 17 million copies worldwide.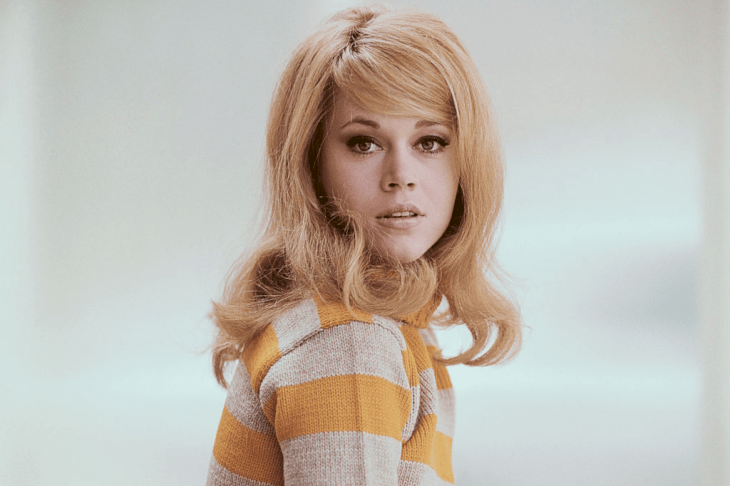 JANE FONDA NOW
Today, Jane Fonda is known by many titles. She's not just a fitness icon anymore. Some of her more updated titles include director, producer, writer, political activist, and two time Academy Award Winner. These days you'll spot Jane Fonda on her long-running tv show, Grace and Frankie.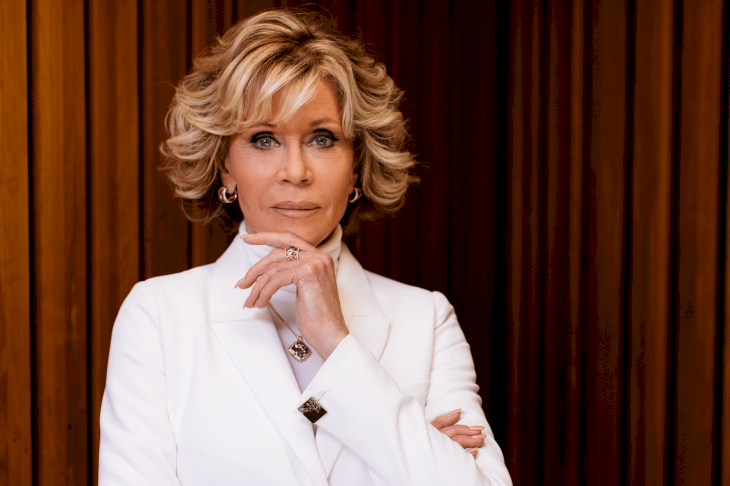 ALYSSA MILANO
In 1988, Alyssa Milano released a workout video specifically targeted at people her age, teenagers. She was only 16-years-old at the time. The teen workout video called "Teen Steam" saw the future actress and friends perform a bedroom workout. The video was originally intended to help teenagers deal with blowing off steam in the hectic life of teenage life.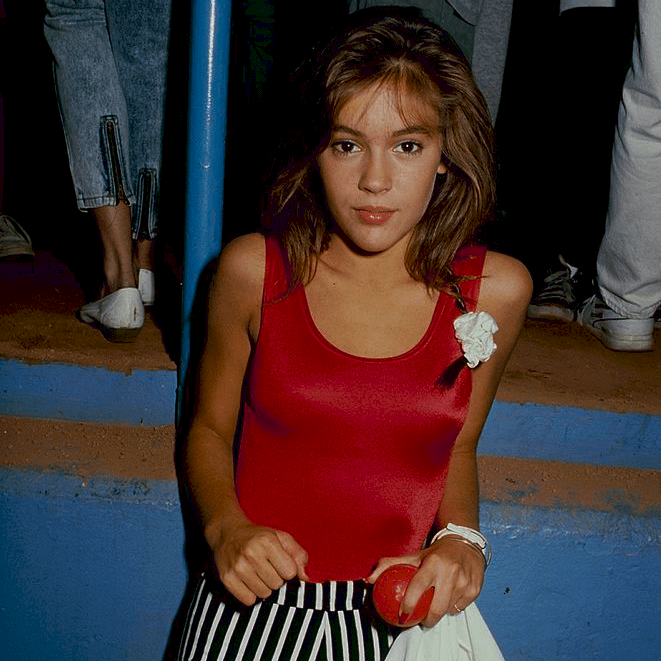 ALYSSA MILANO NOW
The fitness video turned Milano into a teen icon. Since its release, she has turned into quite the actress. She's most famously known for playing one of the three witch sisters on Charmed. As well as having a notable role in Melrose Place. In more recent years, she was featured in shows like Mistresses, Wet Hot American Summer, and Netflix's Insatiable.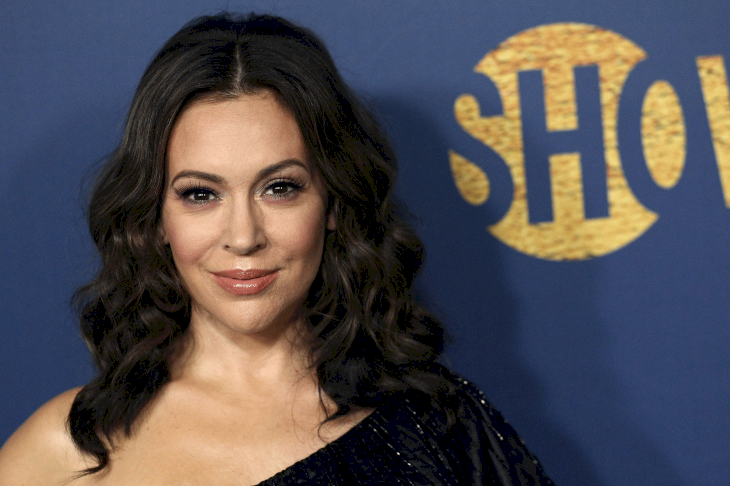 PAULA ABDUL
While working as one of the lead dancers of the LA Laker Girls squad, Paula Abdul was discovered by The Jacksons. Yes, those Jacksons. She went on to become a singer, dancer, and of course, a fitness icon. She released dance and fitness instructional videos while working as a choreographer for celebrities like Janet Jackson.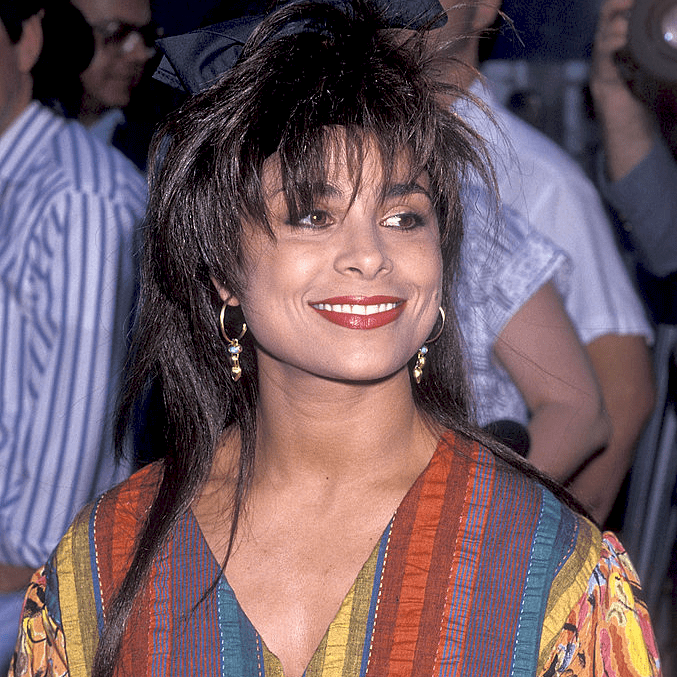 PAULA ABDUL NOW
The fitness videos that raised got her off to her start were Paula Abdul's Get Up and Dance!, Cardio Dance, and Cardio Cheer. Apart from a career as a recording artist, Paula is also best known for being an incredible judge of talent. She's been a judge for American Idol, X-Factor, Live to Dance and So You Think You Can Dance Australia.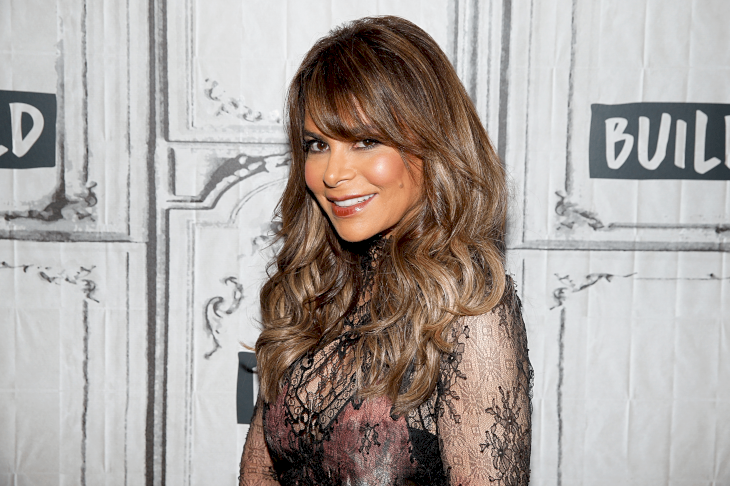 RICHARD SIMMONS
It's difficult to talk about '80s fitness icons without picturing Richard Simmons at the head of the list. Simmons' gained a reputation for his overly flamboyant and playful personality. His own truth about his personal struggles with obesity earned him the admiration of many. It also earned him a lot of fame and paying customers.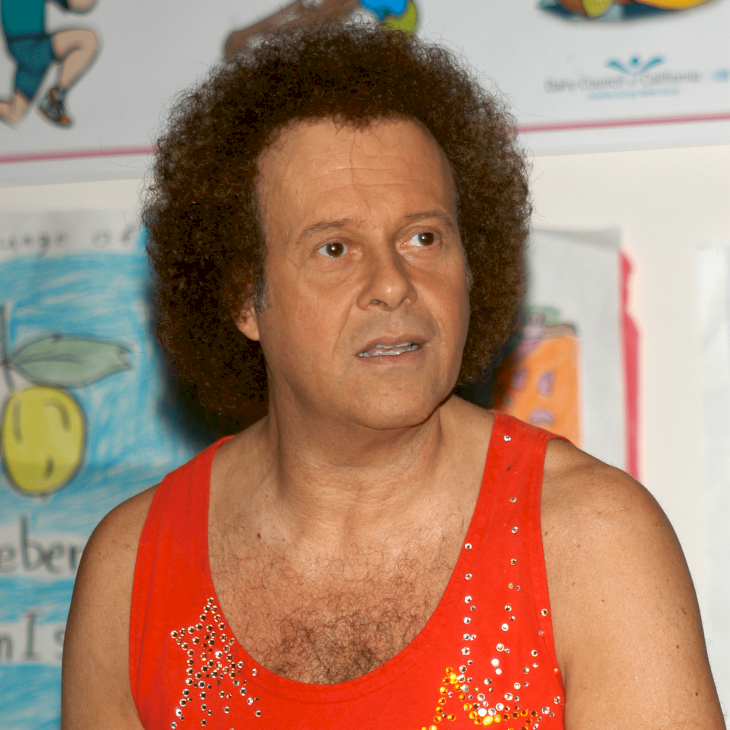 RICHARD SIMMONS NOW
Simmons has always been a figure of fitness, especially in Hollywood. However, he hasn't made a public appearance since 2014. Moreover, his very own fitness gym, Simmons which was located in Beverly Hills, closed abruptly in 2016. He was also disappeared for a while in 2017 but reassured his fans via Facebook that he was fine. We guess that he's just trying to slow things down.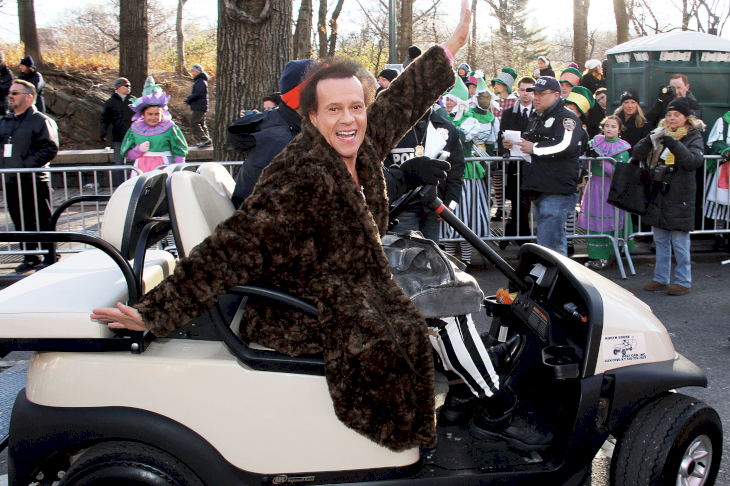 CHER
She's beautiful, she sings and she's fit. She's Cher. The singer, actress, and fitness guru have long been an inspiration to many. She wrote a book in 1991 called "Forever Fit: The Lifetime Plan for Health, Fitness, and Beauty," Before that, her music and banging physique made her a star to gawk over.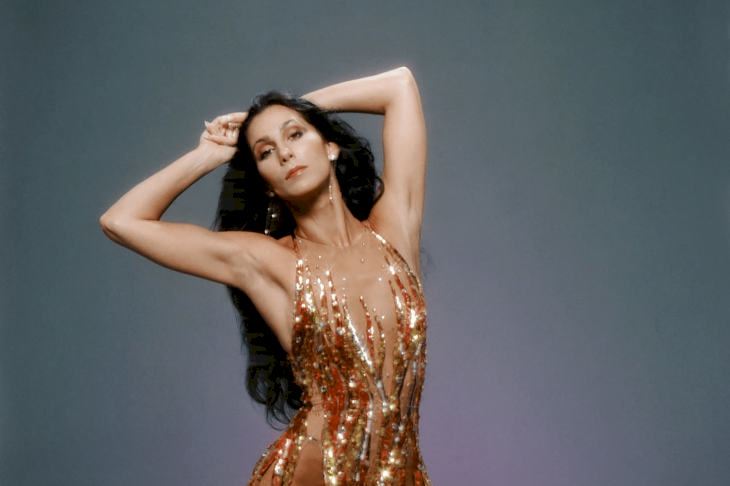 CHER NOW
In her 1991 book, Cher made a promise to stay fit forever. It seems that she's been able to keep that promise as at even the age of 74 years, she's still at it. she continues to sing and perform all over the United States and even Abroad. She even had a tour of the US called "Here We Go Again Tour" as recent as early 2002.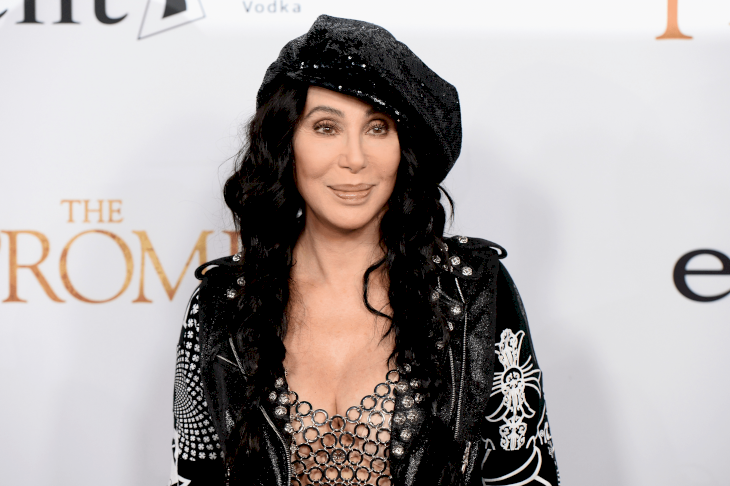 Which of these celebrity fitness stars do you remember recognize? It's surprising how their lives have turned out. Have you seen any of their fitness videos? What did you think about them? Let us know in the comment section. If you had fun with this wave of nostalgia, you might enjoy all the other stories we write about on Amomedia!