Grey's Anatomy Could Have Looked Very Different: Here's How
After 16 seasons of Grey's Anatomy, we wouldn't want to change a single thing. Okay, maybe a few things. But sassy, confident Cristina cast as a short, blonde woman while Sandra Oh plays Bailey? And with Rob Lowe as McDreamy, we just can't imagine. Here's how Grey's would've been different if it weren't for a few coincidences and good luck.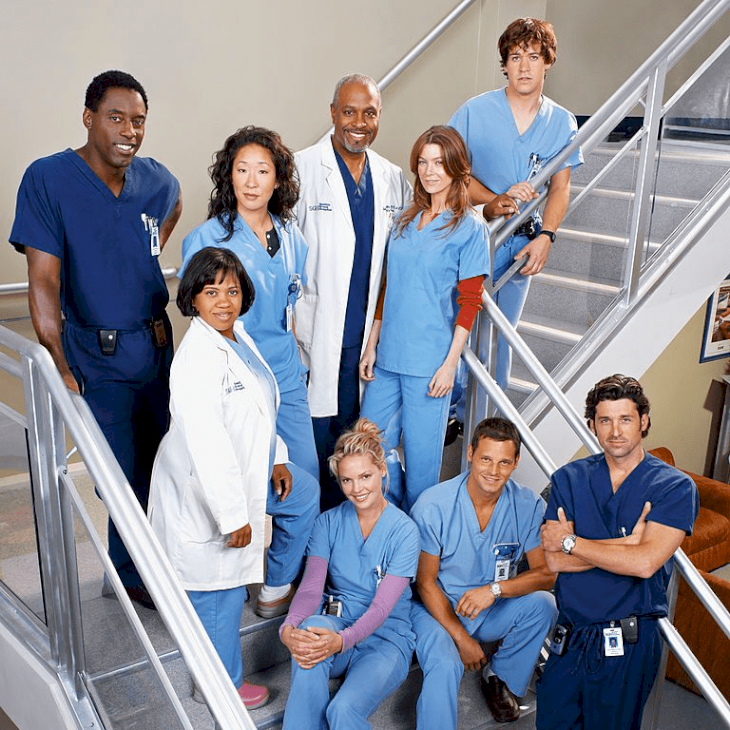 ---
A SERIES OF HAPPY ACCIDENTS
If creator Shonda Rhimes had never had a chat with her female doctor about the difficulties of shaving one's legs while on call in the hospital shower, she might never have been inspired to create the now world-famous Grey's Anatomy.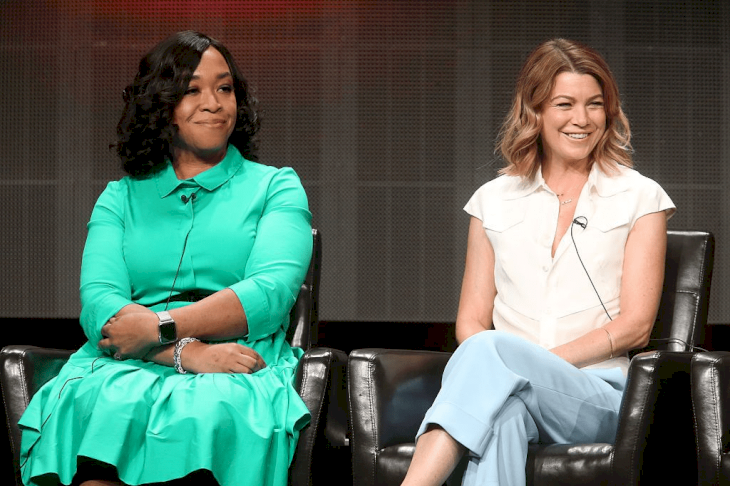 ---
Similarly, if Sex and the City hadn't been around to further inspire the show's creator, Meredith's voiceovers in every episode may never have occurred. According to Rhimes, they function as a more grounded version of Carrie's voiceovers while she writes her articles, although they were going to be a plot device in which Meredith was talking to her mom.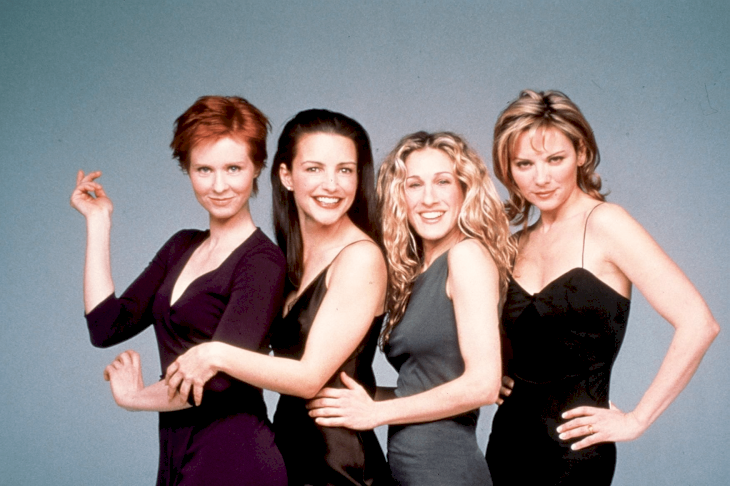 ---
If we think about it, we do see a little of this storyline in the earlier seasons, when Meredith's telling about her life to her mother who has dementia. Remember the scenes where we cut to Meredith telling Ellis about her day whenever she visits her? If they had used that format throughout the show, that would have been interesting!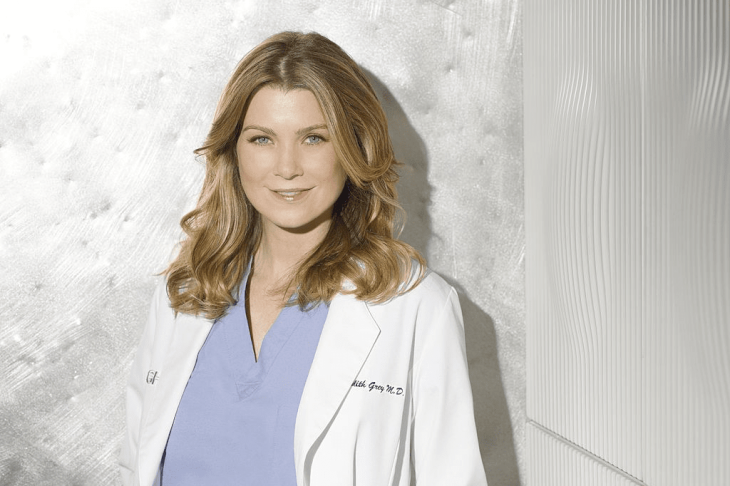 ---
CASTING COMPLICATIONS
Rhimes' original casting decisions could have transformed the show! It's tough to imagine McDreamy being played by anyone besides Patrick Dempsey, but that nearly happened! The first choice for the dreamy doctor was none other than '80s star, Rob Lowe. He turned down the role for another medical drama called Dr Vegas, which was unfortunately cancelled during its first season. 
---
We have no doubt that Lowe regrets passing up the role a little more with every new season that comes out. That's gotta hurt! But Dempsey wasn't Rhimes' second choice for the character, either. Before he eventually landed it, the role nearly went to Isaiah Washington, but Ellen Pompeo wasn't sold on the idea. 
---
Pompeo reasoned that because she was in an interracial relationship with her real-life partner, Chris Ivery, to also be in such a relationship on-screen was "too close to home." And there's more. Dempsey actually considered not auditioning for Grey's at all, as he had already read for a different medical role - Dr Robert Chase on House, alongside Hugh Laurie.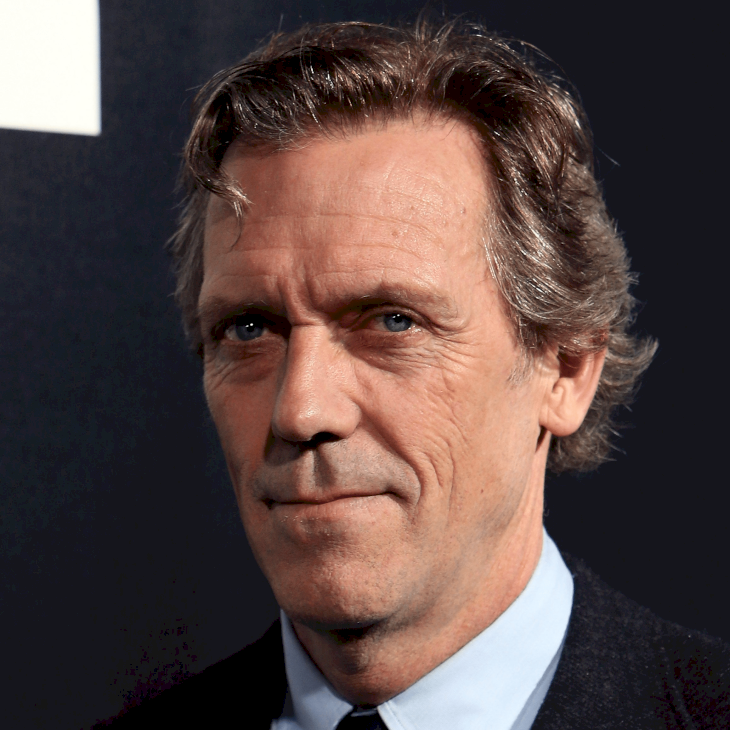 ---
But why did they've such a hard time casting McDreamy? In 2005, Rhimes explained, "Derek was really not an easy role to cast. You had to believe he was intelligent, so you can believe he's a brain surgeon… But he had to be rugged, not pretty. Handsome, sexy, but not in an obvious way, sexy in a smart way." 
---
Though that's a difficult criteria to meet, we think Dempsey nailed it! And we wouldn't anyone else to play Meredith's soulmate. But Dr. Shepherd wasn't the only character whose casting didn't go as planned. Sandra Oh was actually approached to play Miranda Bailey before she asked to audition for Cristina, despite the role being ear-marked for a short, blonde woman.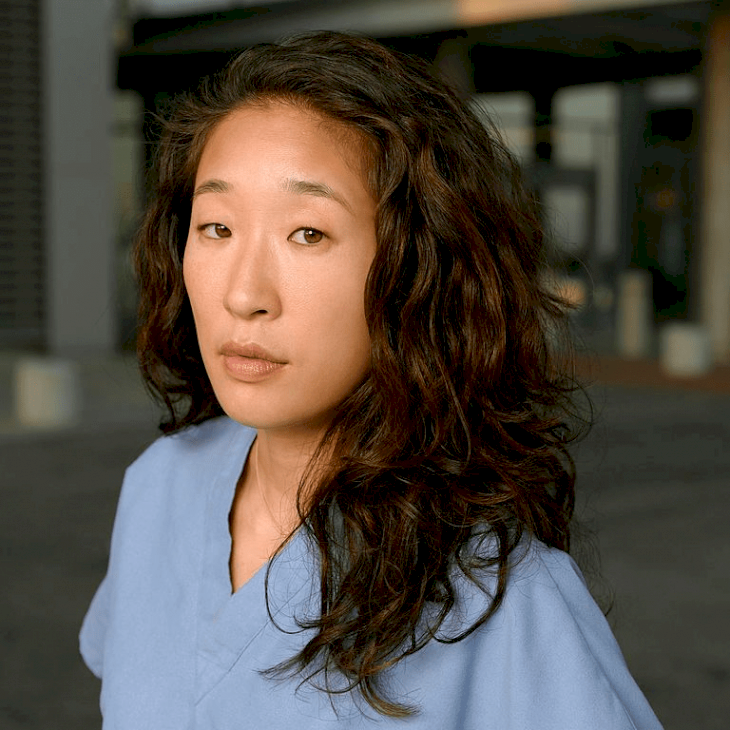 ---
And speaking of blonde women, Jessica Capshaw actually auditioned for the role of Nurse Rose. It was a tiny role where the character ends up dating Derek for a little while. Though she didn't get that role, it was for the best or she never would have been able to play Arizona for ten seasons. Phew!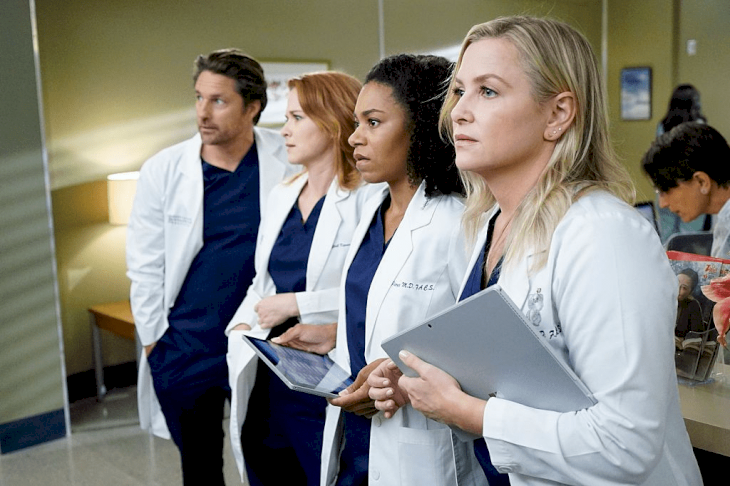 ---
LAST MINUTE ADDITIONS AND BAD ADVICE
Not only that, Alex Karev was not intended to be in the show. The crew had already shot the pilot when they found Justin Chambers. His scenes as Karev was shot way later and had to be digitally inserted into the show! Wow, that sounds cumbersome. But we are so glad they decided to include him.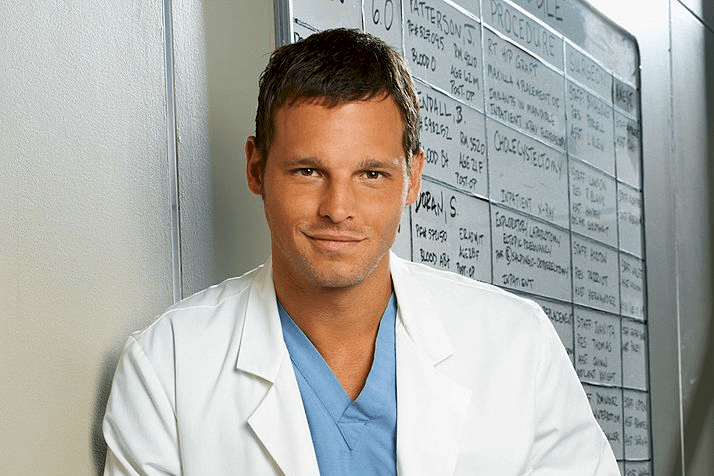 ---
And finally, the show's most important role was only cast because of bad advice. Though Ellen Pompeo was asked to play Meredith, she initially didn't want to audition as she had her eye on another show. However, her agent suggested she try for Grey's anyway, if only to make a quick buck. 
---
In fact, he told her that the show was likely to get cancelled soon, so it wouldn't even have to be a long-term commitment. Are you sure about that? Oh, and if Rhimes hadn't put her foot down, Owen Hunt could have been killed off in 2017. The actor's public extramarital activities with an unidentified woman almost got him fired!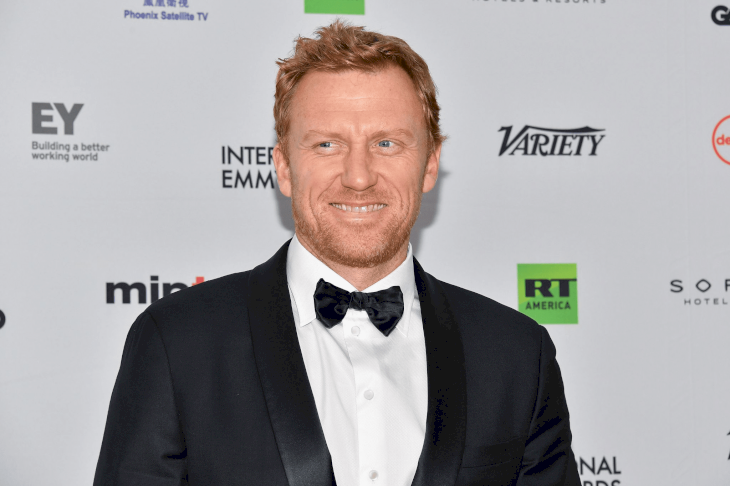 ---
IT'S ALL IN THE BACKGROUND DETAILS
But even though the right actors were chosen, the storylines could have been very different. In Shonda Rhimes' original script, Derek was supposed to have a teenage daughter and he only comes to Seattle in the first place to please her.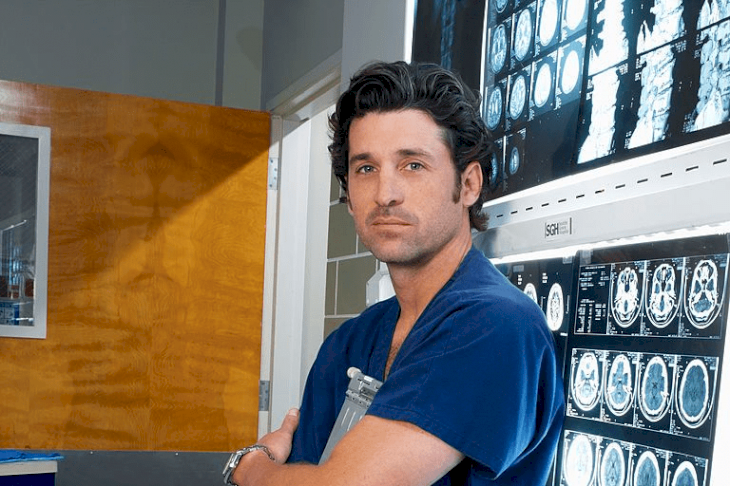 ---
We're glad that never happened, or we'd have had to see the emotional drama of a teenage girl with parents who lie and cheat. Similarly, Isaiah Washington's character, Preston Burke was not only initially supposed to be Meredith's love interest, but he was supposed to be married with kids and feeling trapped. Oh boy!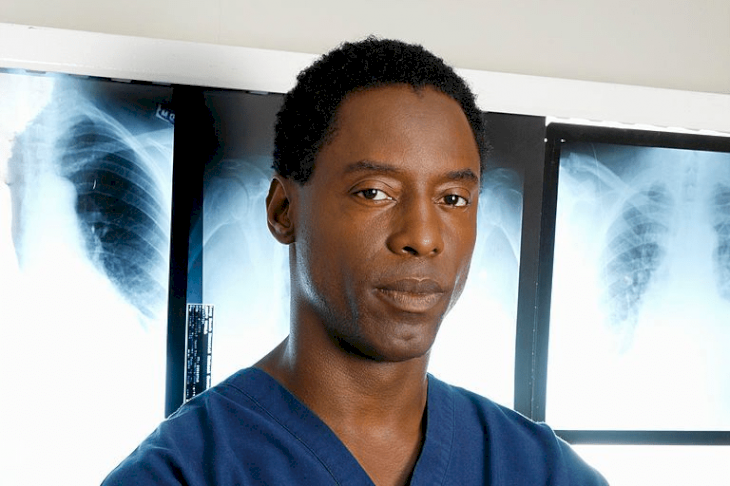 ---
In fact, if Meredith's love story with Burke had worked out, it wouldn't have left Cristina alone, because she was originally supposed to be the one to fall in love with Denny. Interestingly, this might have worked, as some of the deleted scenes between Izzie and Denny are awkward enough to make us question their chemistry.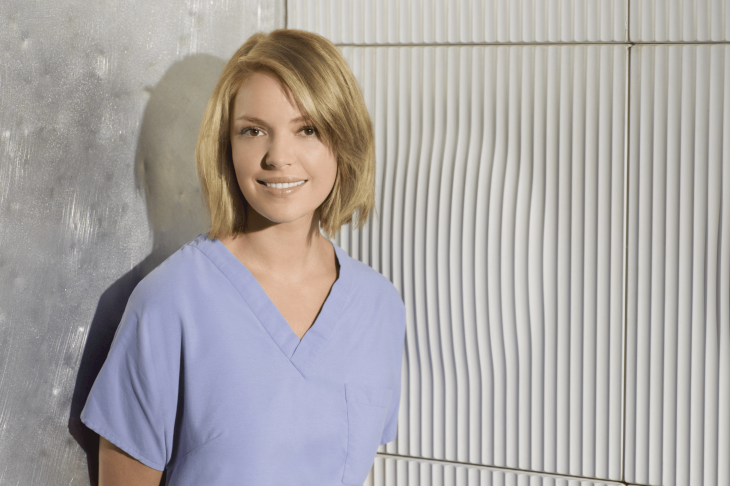 ---
And that's not the only love story that could have been changed. In the original plan for the show, Rhimes admitted that Miranda Bailey was supposed to have a hot and heavy romance with George O'Malley! Can you picture that, because we can't! We prefer Bailey and Ben Warren, thank you.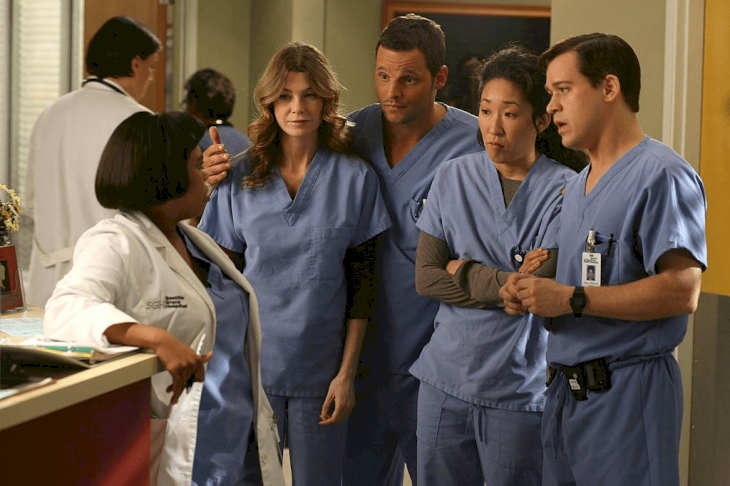 ---
But there were also a ton of other plotlines and stories that were changed before filming. Not only were most of the doctors (and most notably, Meredith) originally supposed to be heavy smokers, but their lives could have been totally different if Rhimes went with her original ideas. We would like to see some of those original scripts, though.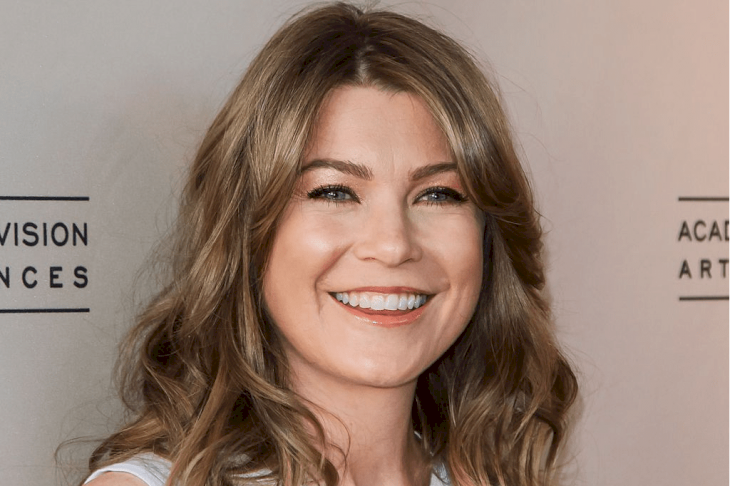 ---
IN AN ALTERNATE UNIVERSE…
One of the central premises of Grey's is Meredith's personal life. The original script actually kept Grey childless. And it would have tied in nicely with Rhimes' original plans to have Meredith stay single after Derek's death and just pour all her energy into her career, without distractions.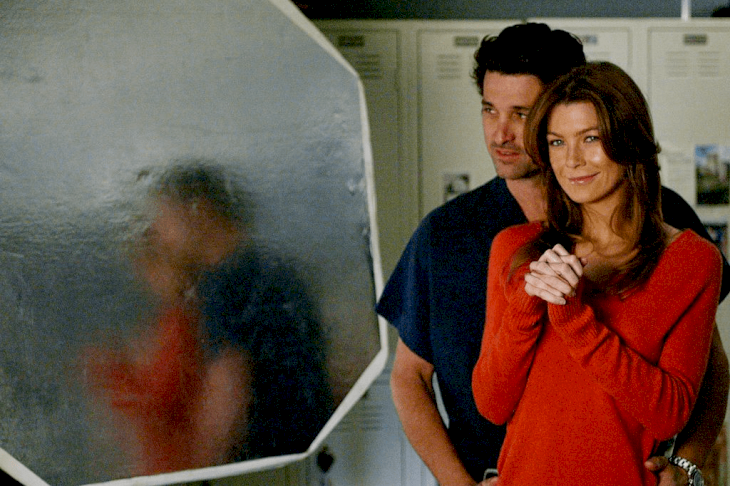 ---
After all, Meredith's children don't feature prominently in the show. But the storylines of how she adopted Zola and her children with Derek are so adorable. And thanks to few scenes, we get to see Meredith as an epic mom and we're glad we don't have to imagine her any other way.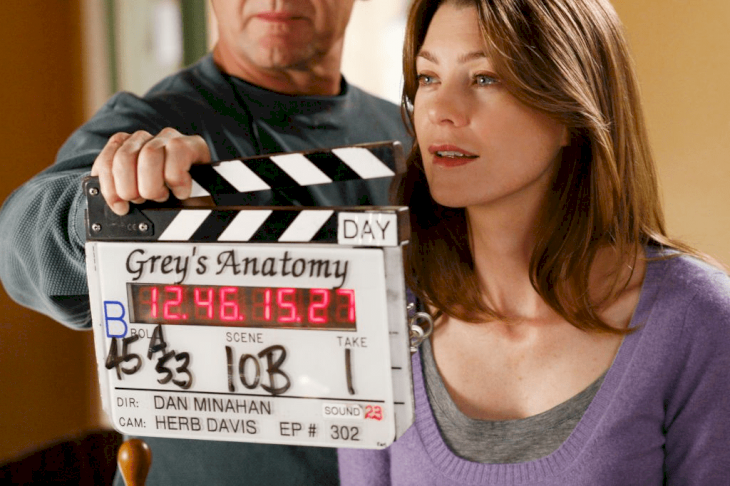 ---
A FORCE OF NATURE
Then we have Cristina. Her life was also almost unrecognizable. She was supposed to have a rich father who was a major donor to the hospital. It would've made her an unpopular character. Also, her father's death allowed her to bond with George. Their relationship - which was already so tenuous – would never have been friendly with the original idea.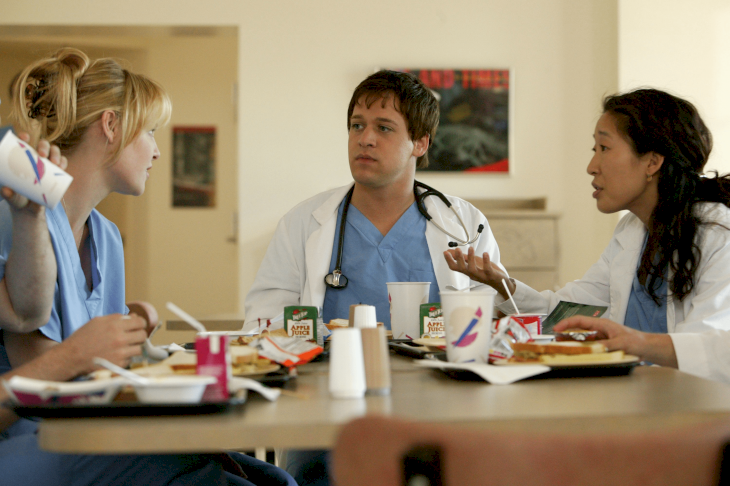 ---
But, like always, there's more. In the second season, Cristina's unplanned pregnancy ends in disaster and she has an emotional breakdown that's as touching as it is tearful. It allowed viewers to see the heart surgeon as a person. But it nearly didn't happen. The original script featured a voluntary termination. Thankfully, network execs didn't like the idea.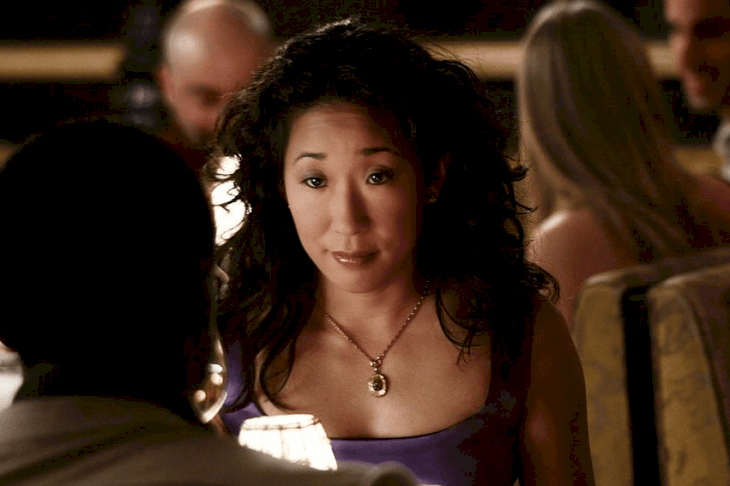 ---
It probably also would have made viewers really hate Cristina, so the idea was scrapped. And though the writers tried their best to make her relatable, her character would have seemed less cold with a few more humane scenes - like the deleted scene of Cristina's wedding preparations where she's clumsy and nervous and just like anybody else. 
---
ENDINGS THAT COULD HAVE BEEN CHANGED
Of course, it's not just how we met the characters that could've been different – there were a few storylines which could have had us saying a very different goodbye to our favorite doctors. Starting with the most recent departure – Justin Chambers. Karev left the show way before his final episode, leaving letters explaining his departure to those closest to him.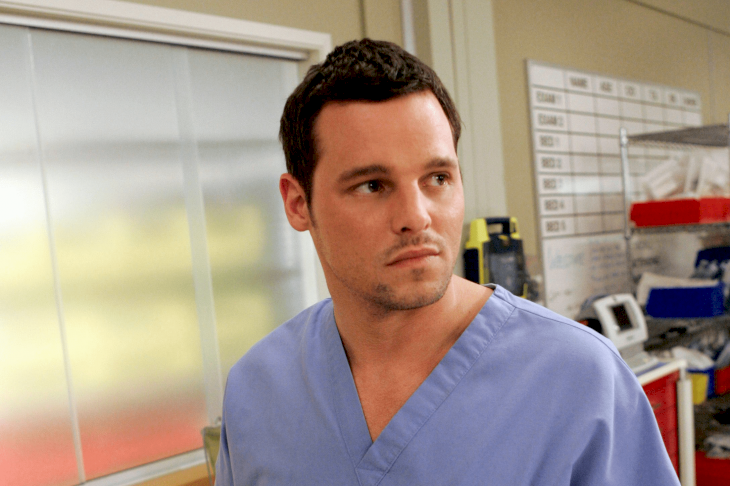 ---
But there were two other options that the writers considered when writing off his character. According to showrunner Krista Vernoff, "At the end of the day, there were three choices. Kill Alex off-camera; have Alex be alive and in Seattle — and still married to Jo — and we just never see him; or reunite him with Izzie." 
---
And though it's crazy that they couldn't think of different ways to say farewell to Alex, his move back to Izzie would have been less strange if they'd kept the deleted scene where Izzie thinks about Karev during her struggle with cancer. Still, how can a year of their love overcome his 7 years of a relationship with Jo? 
---
NOT MCDREAMY
But did you know that the most dramatic departure in Grey's history was almost way more unpleasant? When Patrick Dempsey decided to leave the show, Rhimes considered having his character walk out on Meredith. Thankfully, Rhimes realized that the storyline would be disingenuous. His ending was bittersweet but it still proved his love for Meredith.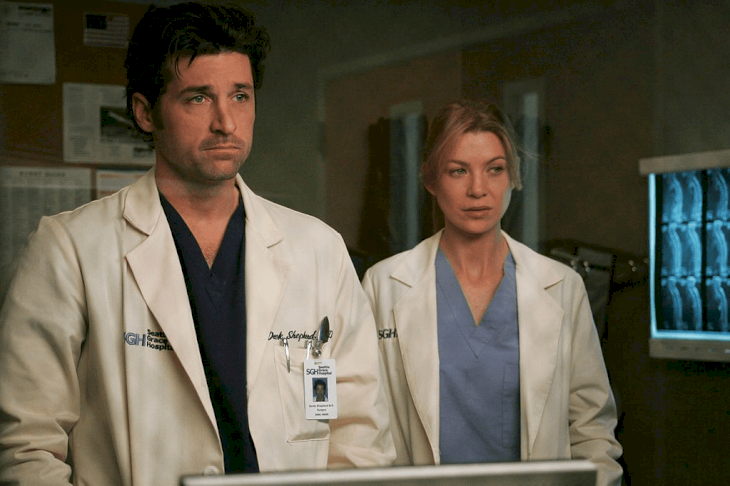 ---
Rhimes explained, "[The original departure] was going to suggest that the love was not true, the thing we had said for 11 years was a lie and McDreamy wasn't McDreamy. For me, that was untenable." But it was really close to happening – they even had footage of Meredith fretting about him cheating!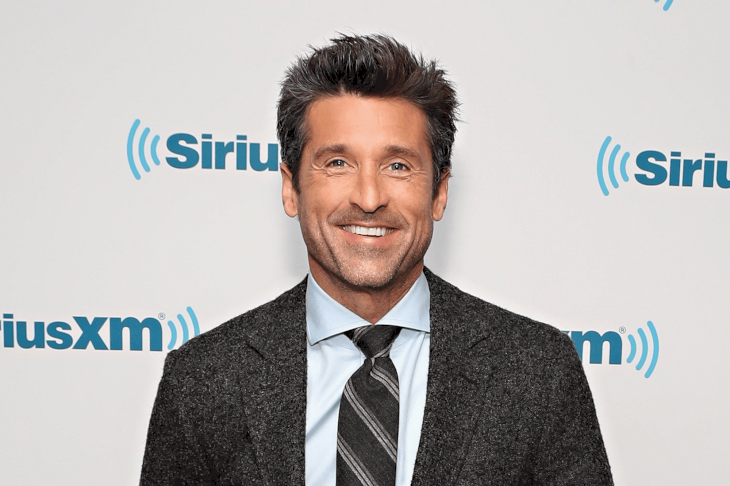 ---
And though it's Alex that eventually becomes a pediatric surgeon, there was a moment in which Miranda Bailey nearly followed that route, which could have meant her leaving the show or having a vastly different future. They did include it in the show but Bailey turning down the offer was a blessing. Thank goodness it never happened!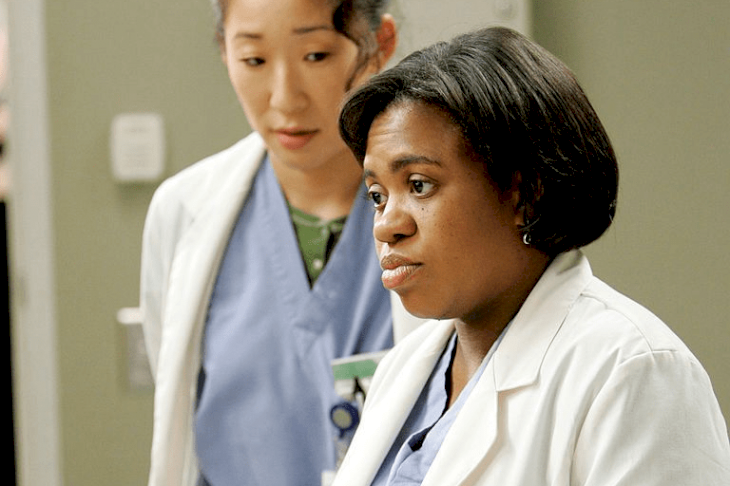 ---
WHAT IF?
There were a few times in Grey's Anatomy's almost two decades of being on the air that Ellen Pomeo considered leaving the show. She's been pretty vocal about the fact that the first ten seasons on the show had a toxic work environment and she's had to deal with her co-stars leaving.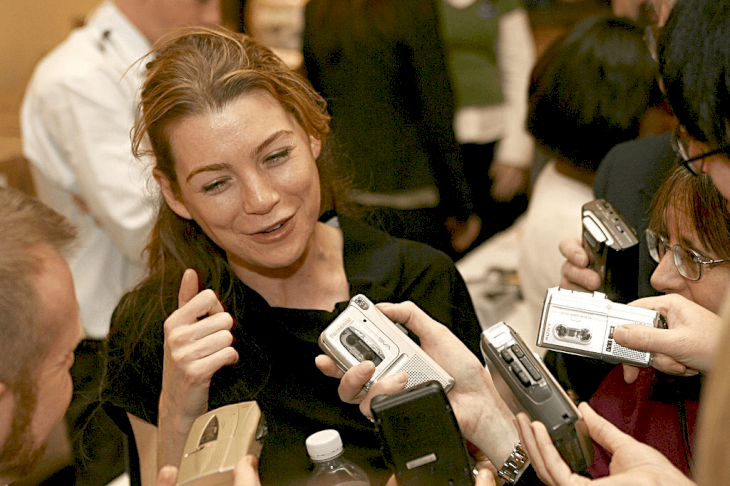 ---
Although Pompeo was nervous about what would happen to the show after Sandra Oh and Patrick Dempsey left, she's shown that she's more than capable of making Grey's work on her own. And while she's admitted that she's staying for the impressive half million-dollars she earns per episode, that doesn't mean there was never a chance of her leaving.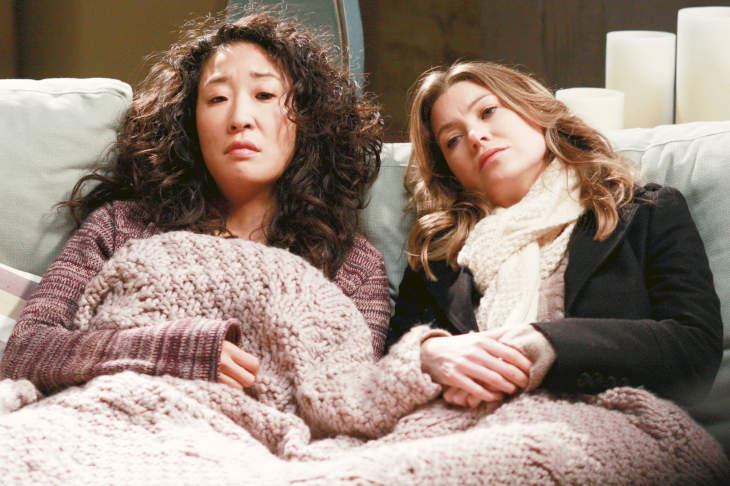 ---
In the event that such a tragedy happened, the Grey's writers needed a back-up plan. In what we like to think of as plan B, if Pompeo ever left the show, Lexie Grey would have become the new main character. Of course, that would mean that she would not have died in the plane crash and nor would Mark Sloan. 
---
But that also doesn't mean that Lexie would get her happy ending. According to the show's writers, the plan B for McSteamy would have had him go back to Addison. However, had this happened, it would have had major repercussions for the storyline and many of the later cast additions (like the introduction of Maggie) would probably never have happened! 
---
PREDICTING THE FUTURE
The only thing we have left to do is consider what will happen next in Grey's. Because the 16th season was cut short by the pandemic, the show's writers have teased that they have extra footage and cut scenes that can be worked into the next season or might change completely. Yes! We're excited to see what happens! 
---
Oh wow, some of these storylines are crazy. But I mean, Lexie as the main character? We could totally get behind that idea. But thank god for Patrick Dempsey as McDreamy because it just wouldn't have been the same without him. Which alternate story do you think was the best or worst?
ⓘ We at FINTREAT.COM do our best to give you the most updated news regarding the COVID-19 pandemic, but the situation is constantly changing. We encourage readers to refer to the online updates from CDС, WHO, or Local Health Departments to stay updated. Take care!