Legendary Celebrities Who Are Still Active Today
Showbiz existed way longer than what we see now. The only difference is that it was not as flashy as it is now, and of course, the celebrities back then were different. However, we owe the entertainment industry and culture today to these luminaries who paved the way by pioneering celebrity status and making life a little more fun.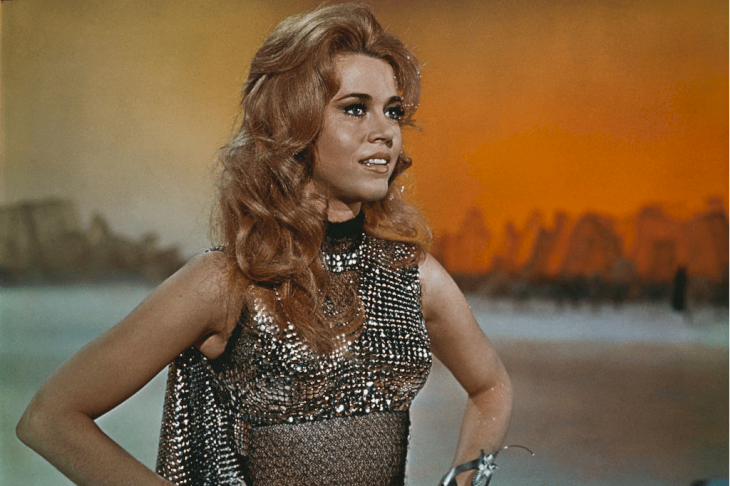 Calling and Purpose
A lot of things come to play today when holding down a career is concerned. However, when someone can hold down a career for decades, manages to change with times, and blends almost flawlessly with the ever-changing trends, it becomes more of a calling and purpose than just a profession, and the legends in this list earned their names in showbusiness.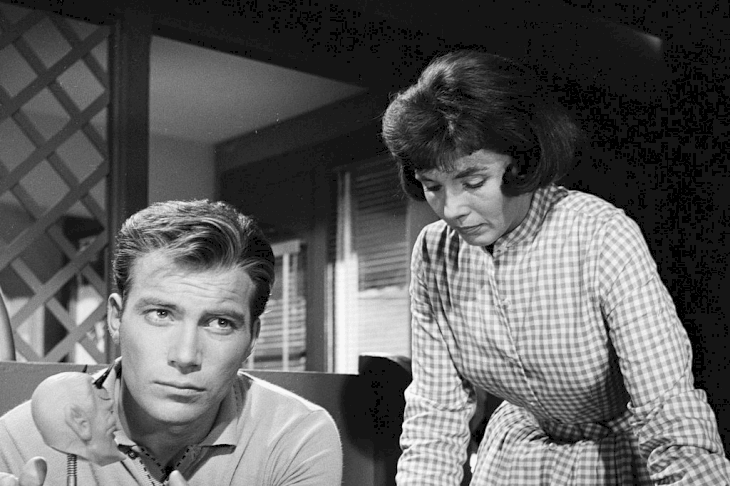 The Dream 
The broadway theatres were every upcoming actor's dream. Being selected to perform there served as a reminder to actors and actresses that they had a chance to scale further in their careers. Getting into broadway also meant that the actors could share their prowess with a large audience that included film producers and directors, mentors, and a chance to earn nominations for the prestigious awards.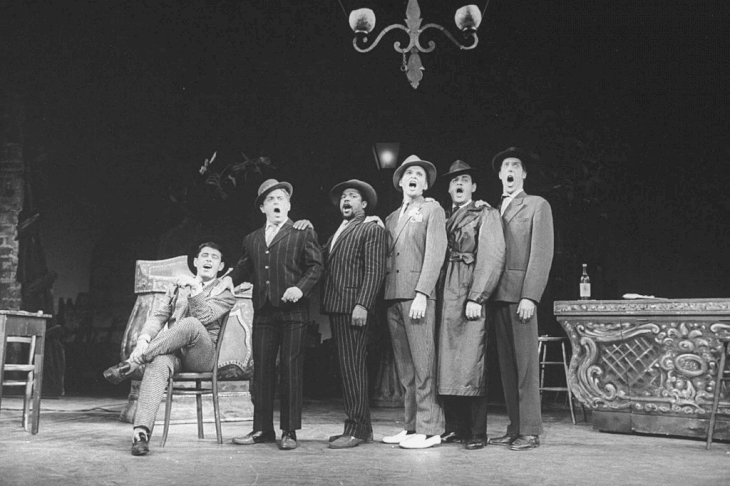 Bob Newhart
After leaving the army in 1954, Bob tried his luck in law and accounting before landing a job in an advertising company where he tapped into his comedy talent—as a result, recorded comedic routines for radio stations. His fame primarily came from his audio releases, but doors opened for him when his 1960 comedy album The Button-Down Mind of Bob Newhart became the first one that made it to the Billboards charts. The legend turned 90 in September 2019 and did not miss a chance to grace the Emmys the same year, showing that he was still involved as he was before.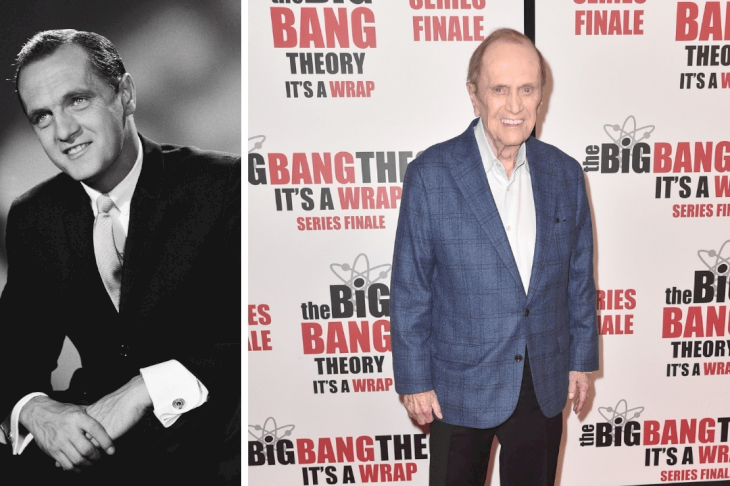 Dick Van Dyke
Though this West Plains, Missouri born luminary had featured in other small film roles, his launch to stardom was Bye-Bye Birdie - the 1960 musical which saw him win his first Tony Award. His second Tony came from a movie based on the same play in 1963. Van Dyke starred in other films throughout the years, including the famous Mary Poppins in 1964, Fitzwilly in 1967, and Chitty Chitty Bang Bang in 1968. Evidently, with Mary Poppins Returns, Dick Van Dyke still has it and doesn't look a day older.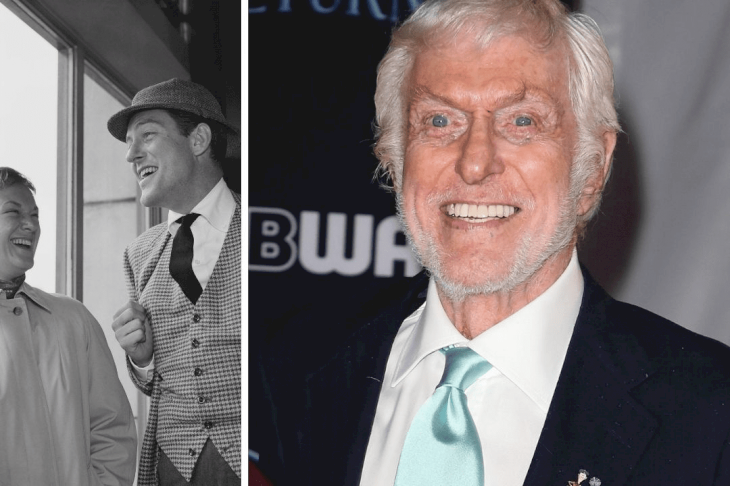 Angela Lansbury 
Being in the film industry for 76 years is an exceptional feat, and Angela Lansbury handles this with so much grace and poise. The British-Irish-American actress took on her first film role in Gas Light when she was 17. Angela's triumph was her selection to the leading role of Murder, She Wrote, by Jessica Fletcher. Angela is still showing up and winning for close to eight decades now, with her most recent features being a voice-over artist for The Grinch and acting as "The Balloon" in Marry Poppings Returns both in 2018. Today, she takes part in various charities.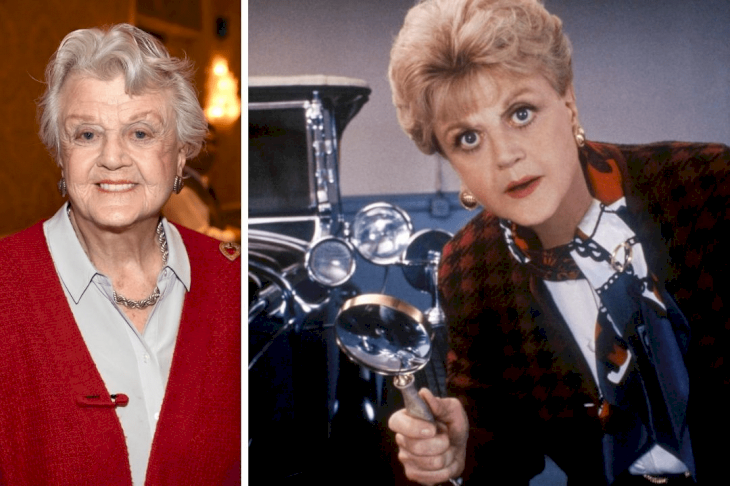 Mel Brooks
In addition to being an acclaimed American television and film director, Mel Brooks was also a stand-up comedian, writer, actor, and producer throughout his active years. During his time, he won several awards, his first being in 1967 when he won an Emmy for being a co-writer for a variety of shows, namely, Imogene Coca, Haward Morris Special, and Carl Reiner. Mel Brooks lent his voice in the Hotel Transylvania animated series and voiced the Melephant Brooks character in Toy Story 4 in 2019.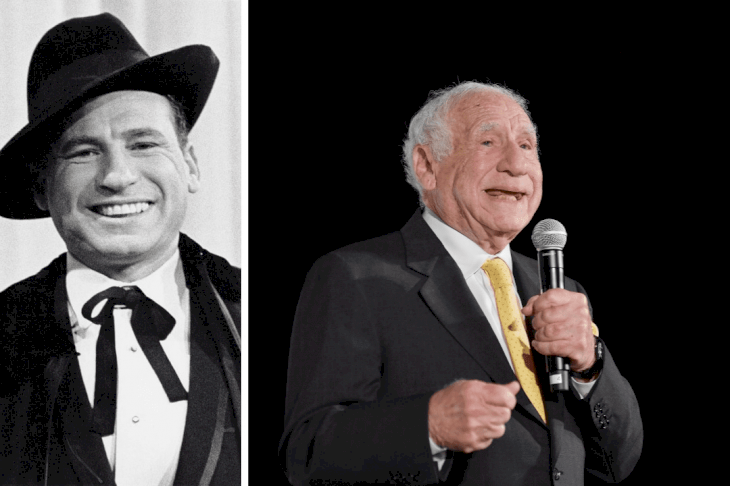 Betty White
The entertainment industry is lucky to have offered such a phenomenon character actress a platform to wow us with her wits and raw talents. Though widely known for her devious character, Sue Ann Nivens, in The Mary Tyler Moore Show and Rose Nylund in The Golden Girls, Betty White had been on television before the two shows. Her first Emmy nomination was in 1951, and her most recent one, 63 years later, was in 2014, showing that she still has an imprint in showbiz today. To date, Betty continues to make guest appearances in television series and films.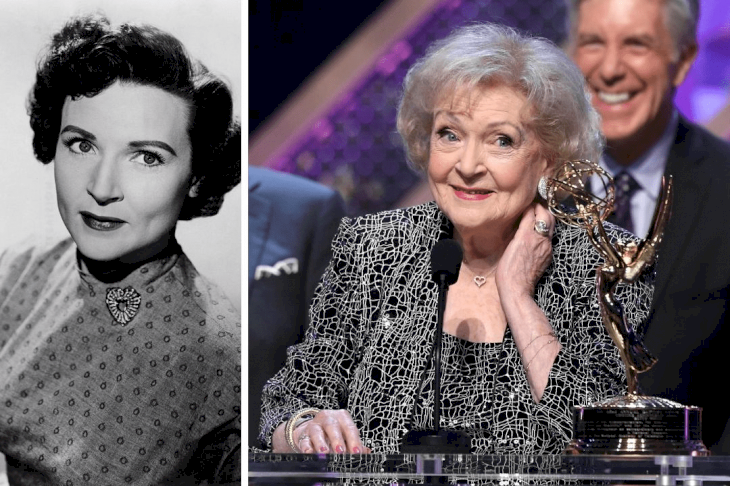 Marla Gibbs
The prolific Marla Gibbs made her debut at 44 years old when she accidentally landed her gutsy maid role in the popular CBS comedy, The Jeffersons in 1975. She ran with that success and eventually had her sitcoms including, International Celebrity, 227, and A Decade Later. Marla also appeared in local productions including, The Amen Corner, Madea, and The Gingerbread Lady. The comedian continues to shine bright with her recent comedy film features Granthan And Rose in 2014, Please Stand By and Lemon in 2017, Love Jacked in 2018, and She Ball in 2020. Marla Gibbs's story is one of inspiration and hope.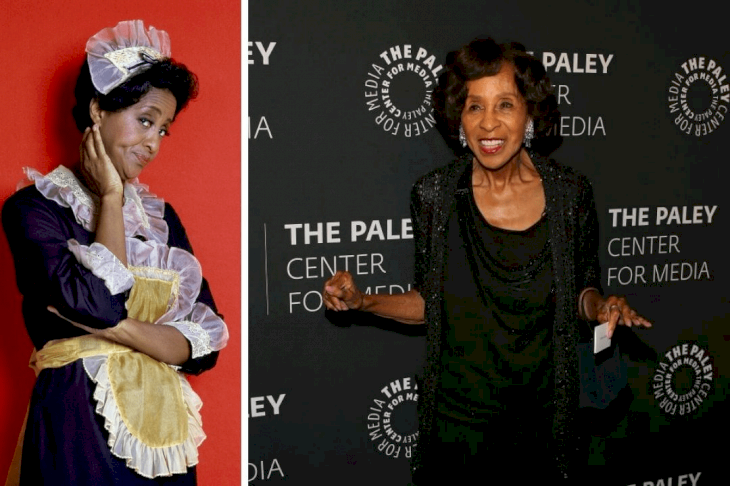 Ann Margret
The Swedish-born singer and actress discovered her love for music and dance from a tender age. She moved to Las Vegas to pursue her singing career when George Burns took her under his arm. The singer landed a film contract with 20th Century Fox and a record deal with RCA. After her acting debut in Pocketful of miracles in 1961, her career stalled, and she returned to Italy. However, when she reappeared by 1970, she was nominated for an Oscar which enabled her to rise above being typecast. Ann Margret still graces television shows and acts in movies actively.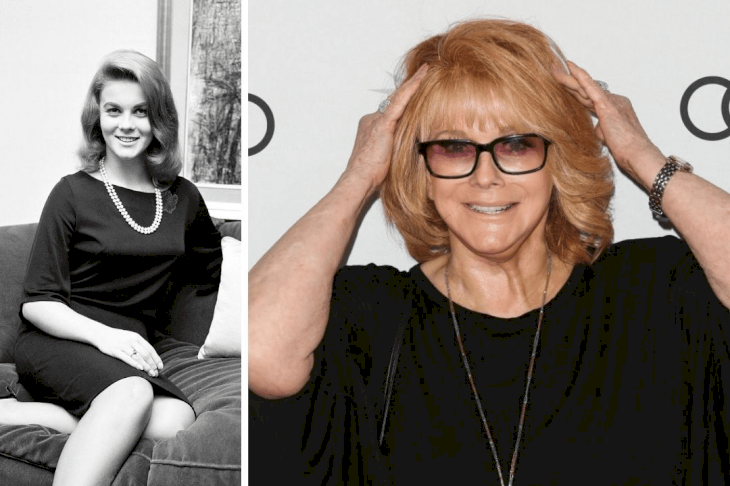 Kim Novak
Kim Novak wasn't expecting much when she went to Los Angeles to try her luck in modeling, but she ended up landing an incredible role in the RKO production in 1953. After some acting classes, Kim made her acting debut in Pushover and Phffft one year later. After these two films, more doors opened up for this amazing actress. Though she left the acting world in 1991, Kim has found happiness in other careers such as painting and exhibited her works in several galleries. Aside from painting, Kim enjoys poetry, canoeing, riding, and photography.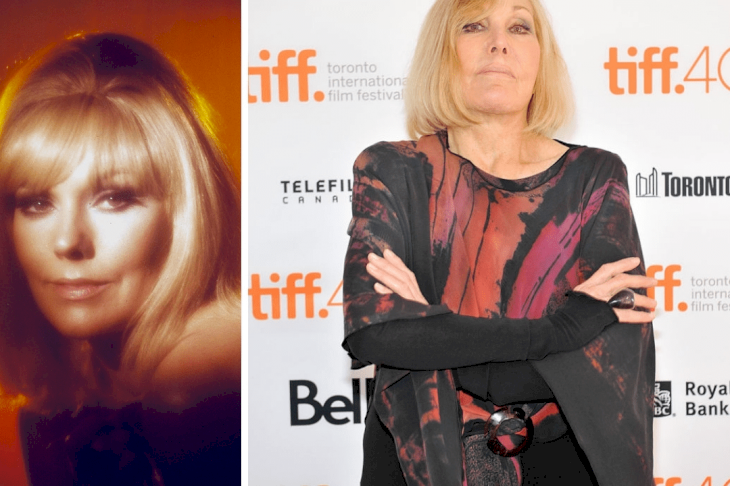 Richard Dreyfuss
Some of Richard's earliest projects include Gidget, In Mama's House, and Peyton Place. He accepted minor roles on television shows until 1974 when his talents shone after landing the lead role in The Apprenticeship of Duddy Kravitz. It set Richard up for other roles in popular films like Down and Out in Beverly Hills, Close Encounters of the Third Kind, and Jaws. Richard finally won the Academy Award for Best Actor for his role in The Goodbye Girl, followed by a Golden Globe Award and BAFTA. Dreyfuss's most recent work in The Last Laugh and Daughter of the Wolf in 2019.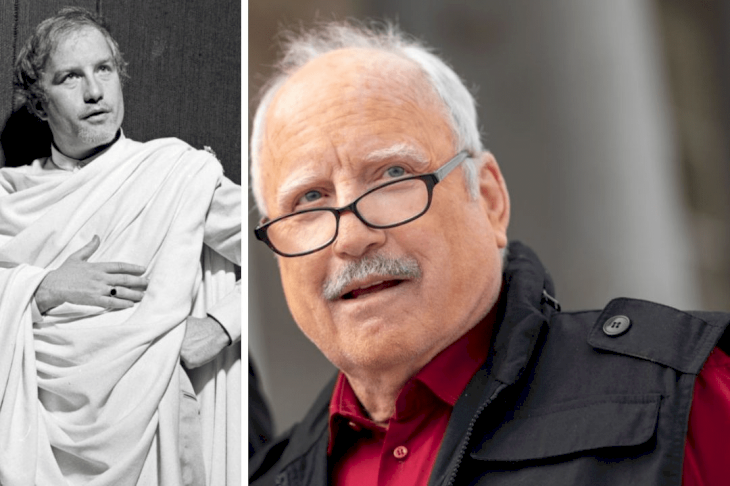 Ali MacGraw
After spending her early years in Pound Ridge, New York, Ali MacGraw pursued a career in modeling where she garnered some fame before she decided to switch her career to acting. In 1969, the beautiful and talented actress made her debut in Goodbye, Colombus, followed by Love Story in 1970, which got her nominated for an Academy Award and a Golden Globe, and The Getaway in 1972. Even though she stopped acting, Ali MacGraw is still in showbiz as an animal activist in New Mexico, not to mention she was named among The 50 Most Beautiful People in the World by People Magazine.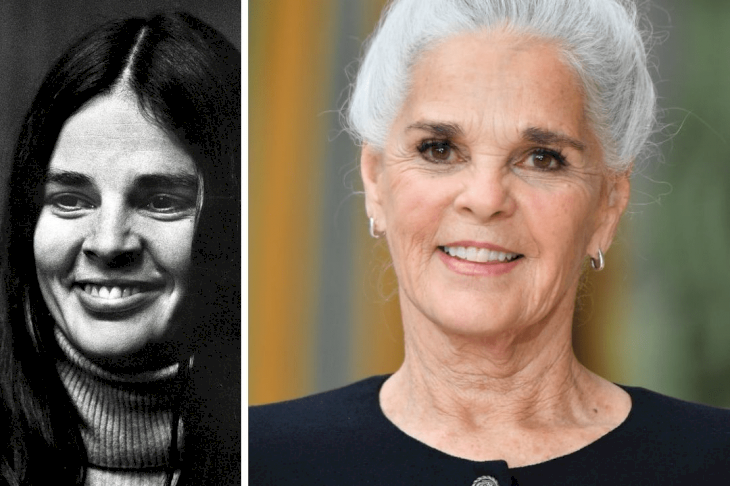 Sally Field
The 74-year-old Sally Field wears many hats. Aside from singing and acting, Sally is also a producer, screenwriter, and director. She is known for her roles in Places in the Heart and Norma Rae, with the latter winning her an Oscar Award. Over the years, Sally Field has appeared in many films, The Amazing Spiderman movies being the most relatable with the younger generation. Though she is not as active today, she runs her Rally with Sally For Bone Health Campaign.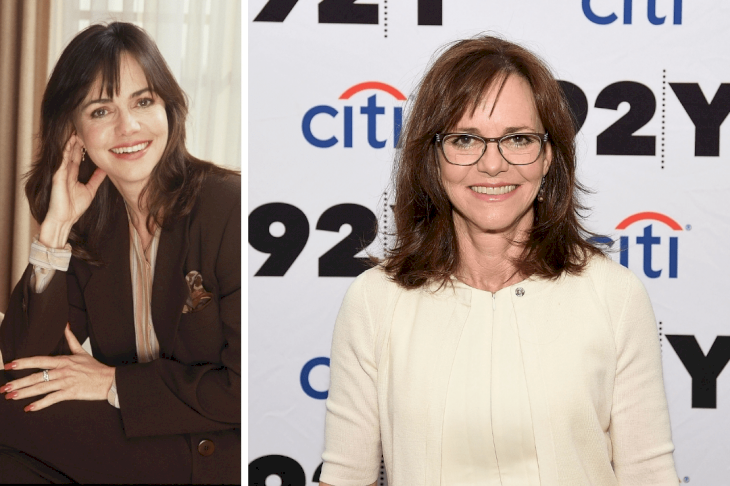 Richard Dean Anderson
Dean Anderson had no intention of ever becoming an actor, but after suffering an accident, he did not have much else to do. Dean's first appearance on the screens was in 1976 in the renowned television drama series, General Hospital, after which his acting career shot for the skies. He appearances on popular series like The Love Boat in 1977 and Facts of life in 1979. His next breakthrough was in 1985 when he won the role as a title character in MacGyver, and his subsequent big success was in 1997, in Stargate SG-1. Though he retired in 2015, Richard's reputation lives on in his works.  
Claudia Cardinale
The Italian-Tunisian actress rose to stardom when she least expected. After winning a beauty contest, Claudia's got multiple offers for small film roles. Her authenticity and raw talent got her noticed by Italian producers and was almost immediately sought after in the industry. Born in La Goulette, Tunisia, Claudia couldn't speak Italian but working with other big names like Jason Robards, Henry Fonda, and Franco Cristaldi prepared her for her debut film Goha in 1958, which was followed by several more.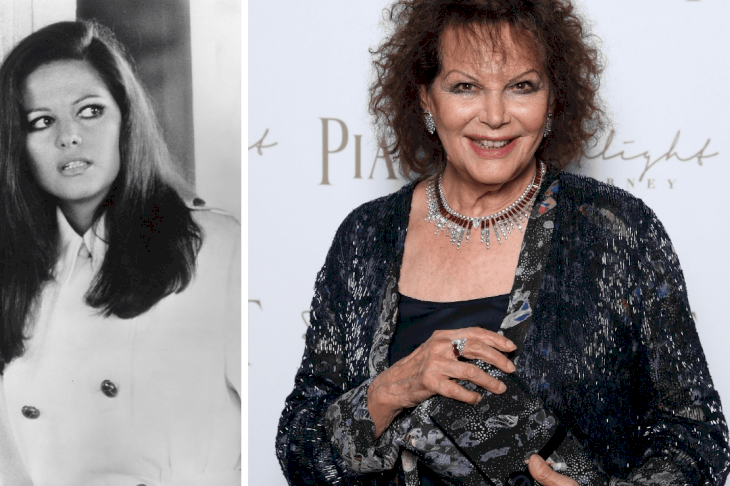 Loni Anderson
Born to a model mother, Loni Anderson was obviously going to end up in the entertainment industry. Loni moved to Los Angeles to pursue her career, which started with smaller roles in Police Woman, S.W.A.T, and Barnaby Jones. By the time she landed the role of Jennifer Marlowe in WKRP in Cincinnati in 1978, she had already gained a footing in the industry. For over five decades, Loni Anderson enjoyed a successful career. Though the actress has toned it down a notch, she still accepts offered roles every once in a while.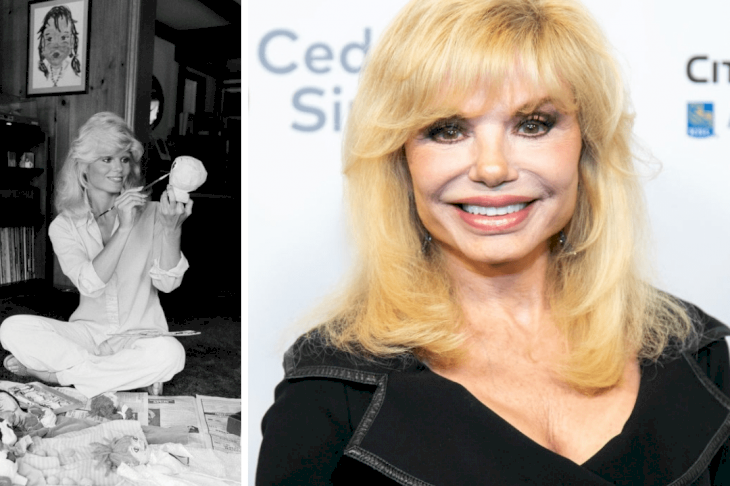 Barbara Eden
After signing a contract with Century Fox, Barbara set out to pursue acting and being the best she can. Starring in I Dream of Jeannie, - an NBC TV comedy series, gained her instant international recognition. Even outside acting, Barbara shone brightly as a star, with People Magazine naming her " One of America's 200 Greatest Pop Icons of the 20th Century." Barbara has also been honored with a star on the Hollywood Walk of Fame. Today, this beautiful soul is actively involved with several charities like the American Heart Association, Childhelp USA, Save the Children, among many others.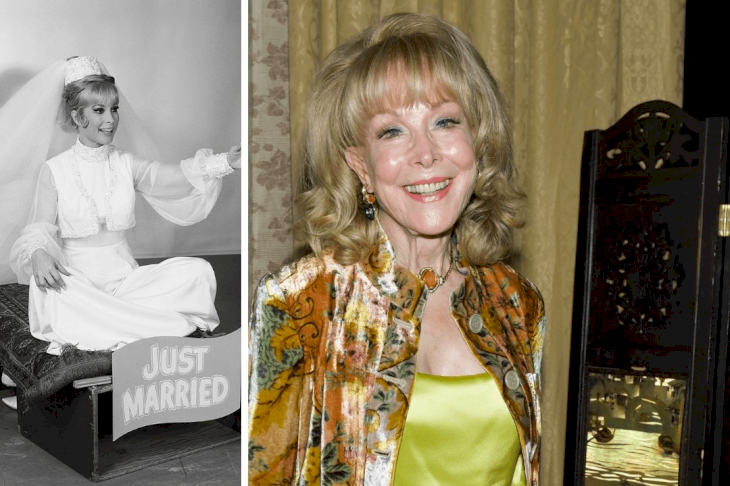 Carl Reiner
95-year-old Carl Reiner was one of the most well-regarded comedians of his generation. His raw emotions and natural sense of humor elevated him in the industry, where he acted with other esteemed comedians like Dick Van Dyke and Mel Brooks. After acting for a long time, Carl explored the possibility of becoming a voice actor, and later, a director. His performances in films, Broadway musicals, and movies remain a benchmark for today's actors. Though Carl is not active in the show business anymore, he still directs films and entertains viewers by writing songs.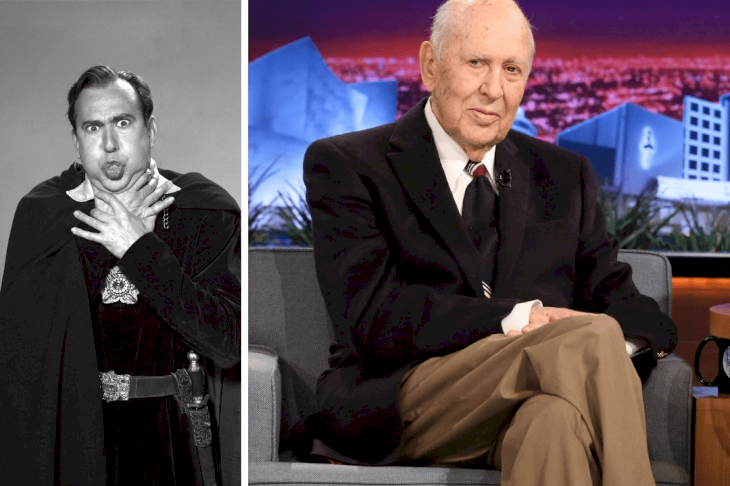 Cloris Leachman
This powerhouse spent six decades entertaining film and television viewers. Her career took off after she took part in a beauty pageant and became Miss America. She has eight Primetime Emmy Awards to attest to that. In one of her most admired works, Mary Tyler Moore Show in the 1970s, Leachman portrayed the character of "Phyllis Lindstrom." She received an Academy Award for Best Supporting Actress that year. Cloris is far from done with the recent role of Zorya in the television drama American Gods.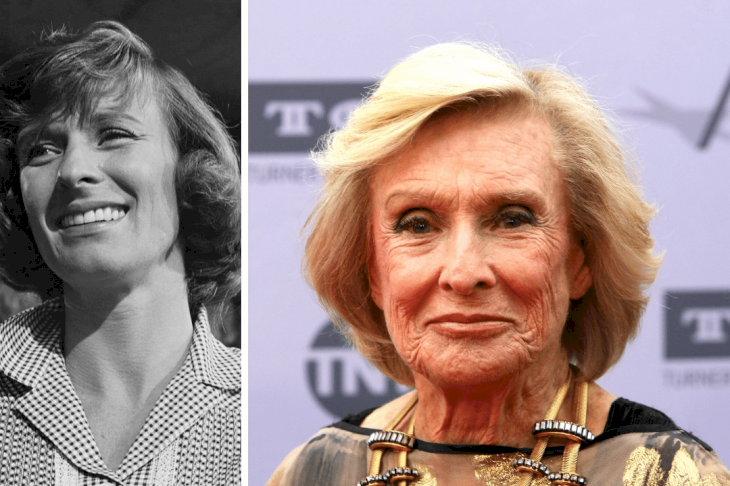 Eva Marie Saint
Her career started slow after her role in the world of television for NBC. However, with her prolific acting talents, she secured prominent roles in movies in no time. Eva Marrie starred in On The Waterfront, but the film North by Northwest by Alfred Hitchcock launched her to stardom and put her on the entertainment map. Over the last 50 years, Eva has been able to strike a balance between her passion and family by taking occasional breaks when needed. What a legend!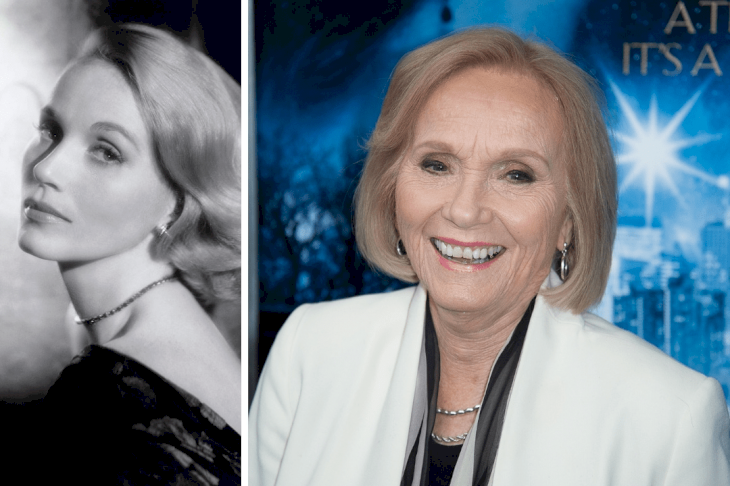 Vera Lynn
Vera Lynn gained incredible fame during World War II. Driven by the desire to help people affected by war, Vera often traveled and held concerts for troops in Egypt, India, and Burma. Some of her works in the early '40s are We'll Meet Again, Rhythm Serenade, and One Exciting Night. Up until her passing on this year, she was a proud recipient of the British War Medal and was named an official Dame of the United Kingdom.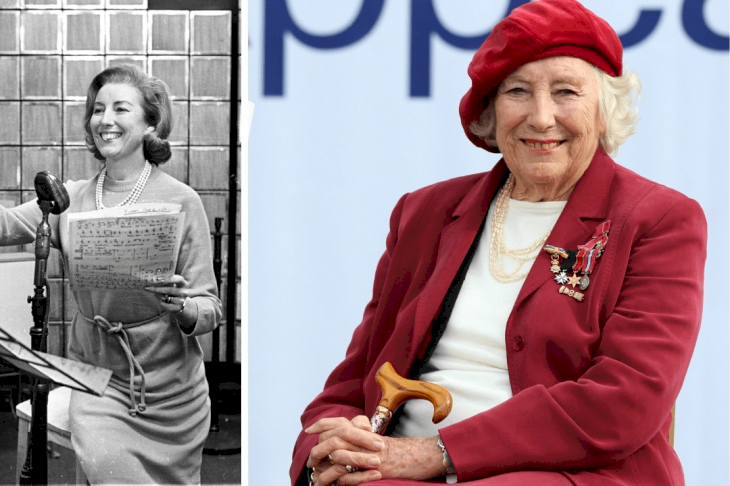 Norman Lloyd
This Jersey-born legend started his acting career at the tender age of 9, and by 17, Llyod was the youngest person to have an apprenticeship under the renowned May Sarton. His debut film was in 1942, where he starred as Frank Fry in Alfred Hitchcock's Saboteur. His career stalled until the 70s when he resumed acting on television and then in film in 1989 for a role in the famed Dead Poets Society. Norman is still active in the acting world as a mentor and he takes on small roles occasionally. 
Lex Luger 
The professional wrestler Lex Luger went by the moniker "The Total Package." His career peaked in the '80s, and 90's when he competed in both the World Wrestling Federation and the World Championship Wrestling. Luger also played football for the Miami Hurricanes in the NFL. However, the star quit sports completely in 2007. Though still active in WWE, he now works as a member of the Wellness Policy team.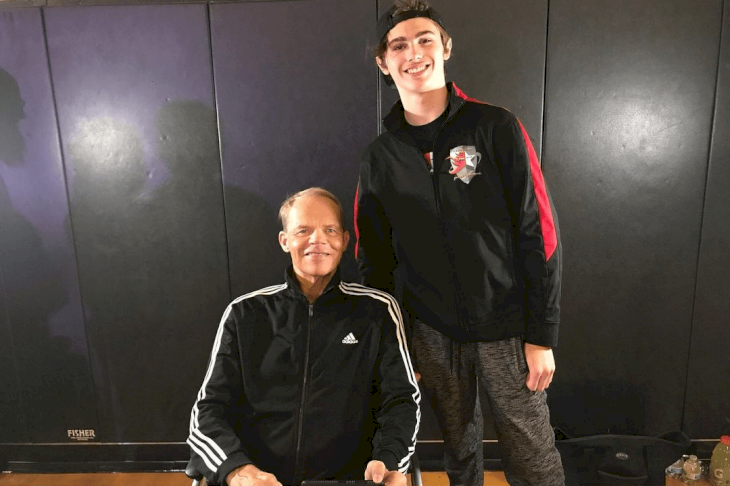 Chuck Yeager
Chuck is a renowned brigadier general of the United States Air Force from Myra, West Virginia. While in the U.S. Army Air Force, he showed exceptional skills as an aircraft mechanic that he became a pilot. Chuck worked at Muroc Army Air Field as a test pilot. In 1947, he became the first-ever pilot to break the sound barrier by flying the X-1 at Mach 1.07 at 45,000 feet. The movie The Right Stuff was inspired by his life. Though not physically active, his legacy continues to influence the world to this day.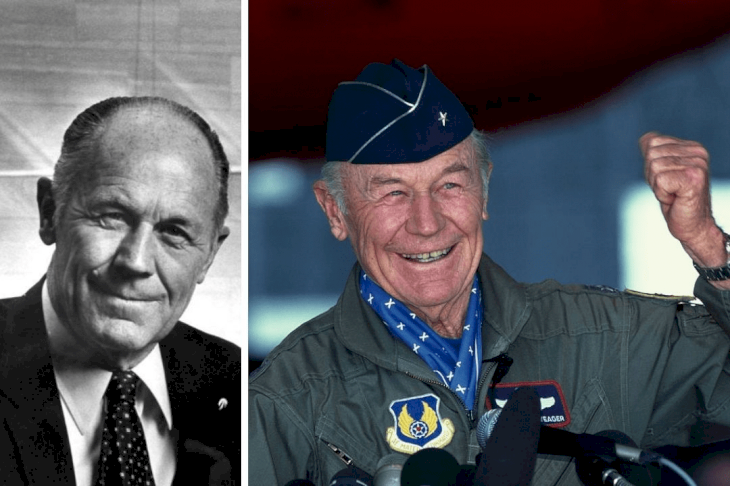 Terry Moore
Terry was 11-years-old when she made her film debut for 20th Century-Fox's Maryland. Her tomboyish nature set her apart from other actresses that producers approached her and offered starring roles to her in the 50s. Her exceptional acting earned her an Academy Award nomination for Best Supporting Actress from the movie Come Back, Little Sheba, released in 1952. In the '70s, she became more active in the news than in films. Terry has starred in 77 movies in total and is still active today as a mentor and an actress.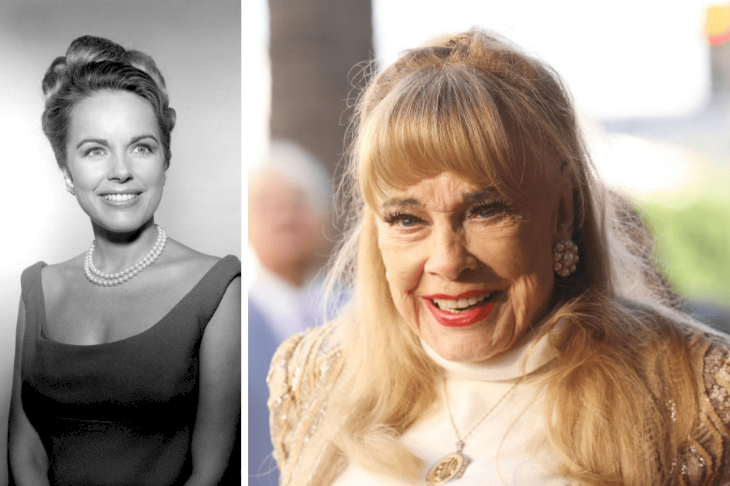 Bob Barker 
Bob had a talent for talking to people from a tender age, which earned him a job on the radio. In 1956, he was offered a hosting job for a game show called Truth or Consequences. It opened doors for him. He later received invitations to host beauty pageants, Miss Universe and Miss USA. However, Barker's fame peaked when he was chosen to host the longest-running game show in history, The Price is Right. After retiring from showbiz, Bob devotes his time to supporting animal rights.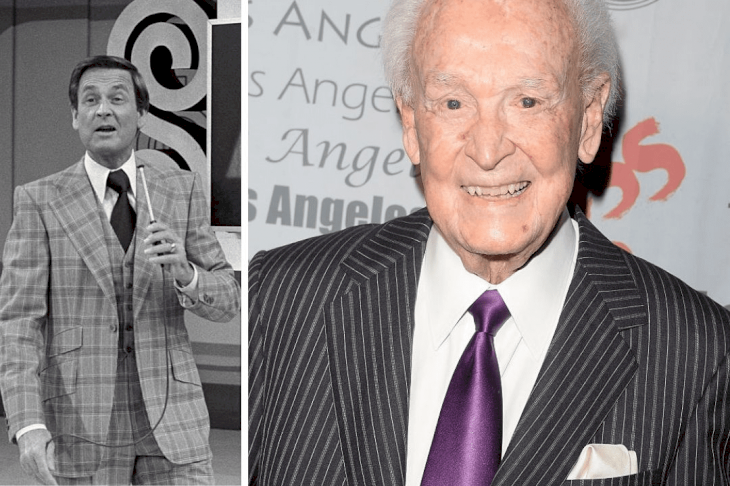 Richard Keith
Richard Keith's acting career started when he was still young. Most people might not know, but Keith started playing the drums at the age of three! At five years old, Richard was known to everyone as Little Ricky in I Love Lucy. He also appeared on The Andy Griffith Show several times as Opie's friend Johnny Paul Jason.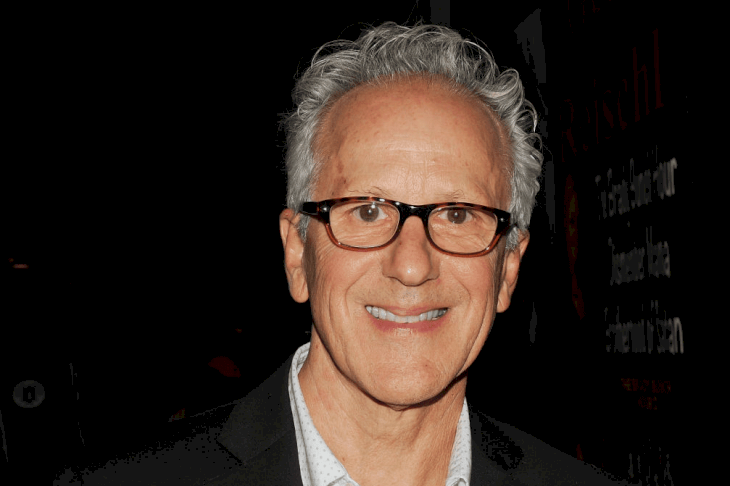 Tippi Hedren
Tippi is a successful American actress, a fashion model, and a dedicated animal rights activist. Her journey started at 18 when Tippi moved to New York to try her luck at modeling. Her chance came in 1961 when Alfred Hitchcock saw her on a commercial for a diet drink. Hitchcock mentored and shaped her into a cosmopolitan lady, and then featured her in his films The Birds and Marnie. Since then, acting and modeling jobs came flooding to her doorstep. The actress took on writing in the latter part of her career.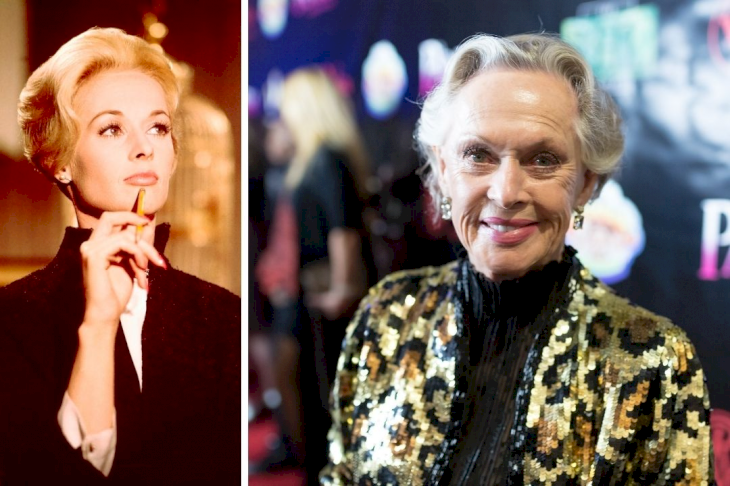 Katherine Ross
The award-winning American actress is best known for her performances in The Graduate, The Stepford Wives, Butch Cassidy and The Sundance Kid, and Voyage of the Damned. Katherine was fascinated by acting and accepted jobs that were connected to show business. BAFTA Awards recognized her talent, and she won the Best Actress for Butch Cassidy and The Sundance Kid. The 81-year-old still makes guest appearances in shows and movies.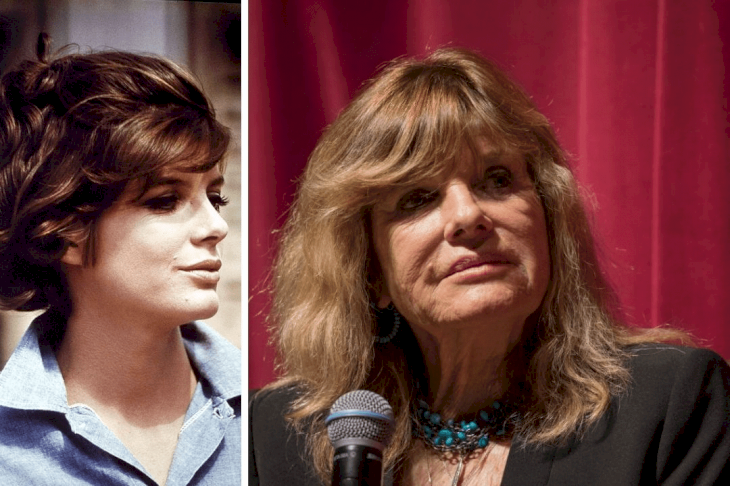 Leonard Whiting 
The English singer and actor became famous for his role as Romeo in the 1968 film Romeo and Juliet. Whiting was 17 back then, but his flawless portrayal of Shakespeare's timeless character paved his way to stardom. In the same year, Leonard received a Golden Globe Award for New Star of the Year. Later on, he landed another breakthrough role. Whiting played Victor Frankenstein in NBC's Frankenstein: The True Story. Whiting chose to become a writer after he gave up acting and still writes to-date.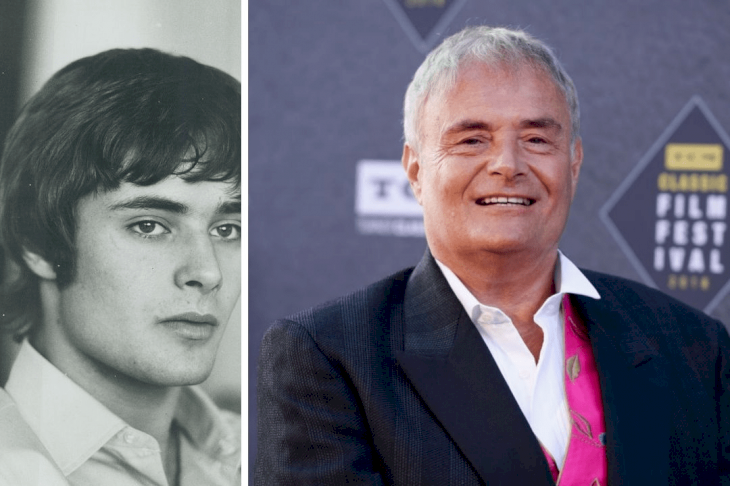 Paul Michael Glaser
With a dream of working in the film industry, Paul enrolled for a Master's degree in English and theatre. He finished his studies in 1966 and joined Boston University and received a degree in acting and directing a year later. He had landed a variety of roles in film and television, but his most memorable performance was when he played Detective David Starsky in the Starsky & Hutch show. Paul also played the part of Captain Jack Steeper in Third Watch.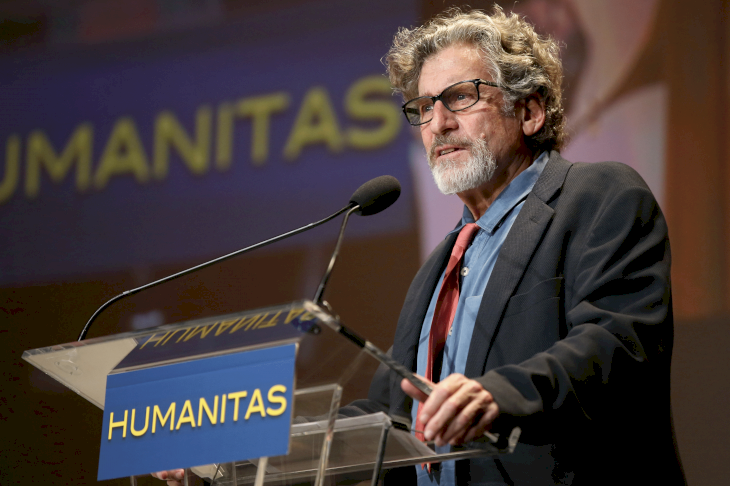 Tony Bennett
Getting to 94 years of age is a significant milestone! And Tony still hits every note in his songs. Did you know that Benette went to New York's School of Industrial Arts to study music? He has been a familiar face in the industry since the '50s and performs to this very day. He is best known for singing, I Left My Heart in San Francisco,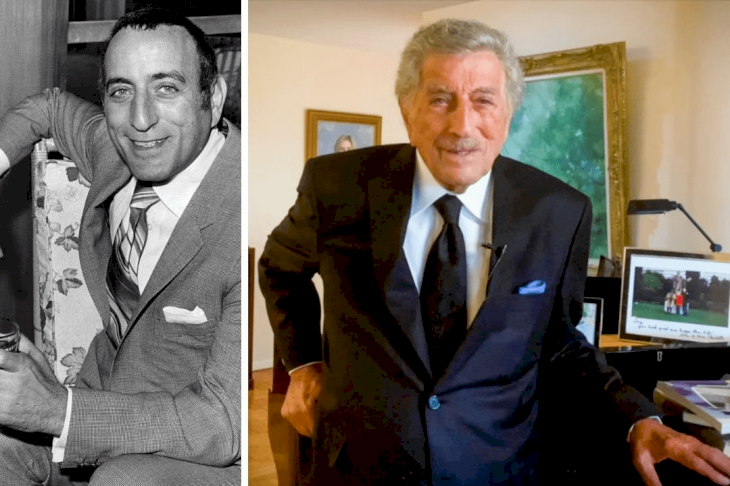 Debbie Harry
Debbie is one of the most popular singers from the 1960s. In 1973, she met Chris Stein, who encouraged her to establish a musical band called Blondie. Since then, Debbie Harry became a famous name. Some of the band's most successful songs are Call Me, Rapture and The Tide is High. When the band fell apart but later reunited and it was a success. Today, she is as active as she ever was in music and supports various charities that help people with cancer and endometriosis.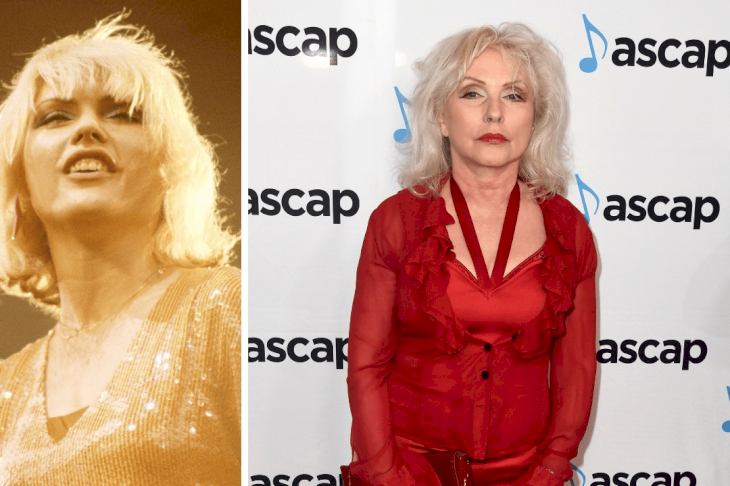 Ed Asner
American actor Ed Asner owes his fame to Lou Grant, a character he portrayed in The Mary Tyler Moore show. He pursued a career in acting after leaving the military. Ed joined the Playwrights Theatre Company that led him to television production. The actor later became a director and producer and appeared in NBC's The Outlaw and CBS's The Reporter, The Invaders, and Mission Impossible. Today Asner gives back to the community and supports several charities.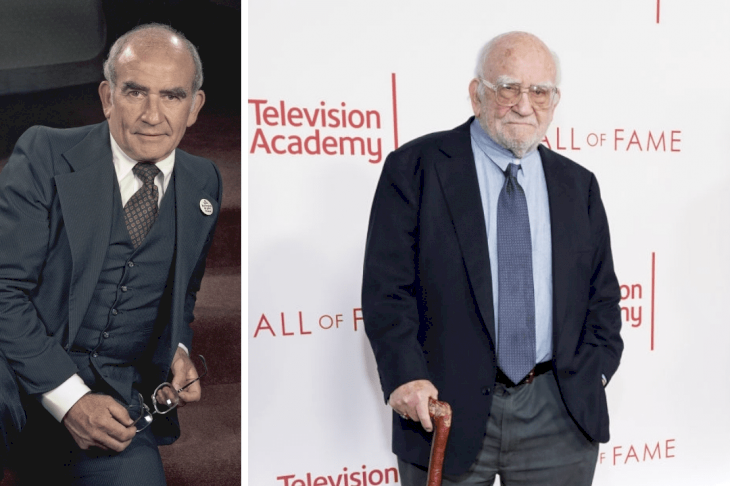 Richard Simmons
Richard Simmons is among the most successful and famous fitness instructors from the 1960s. The New Orleans-born fitness mogul had a hard time shedding the weight until he landed an advertising job in New York. After a rigorous workout, Richard shed 123 pounds, which then inspired him to open a fitness studio. He released instructional videos entitled Sweatin' to the Oldies that made him popular among health enthusiasts and aerobics lovers. It was the beginning of his television glory until Nov 2016.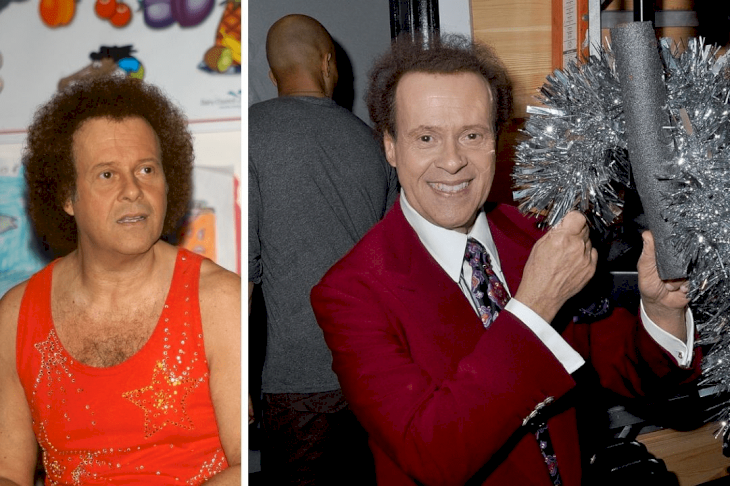 Nancy Sinatra
With Frank Sinatra as her father, Nancy had a daunting task ahead of her, but she exceeded the expectations people had of her. She started recording music in the 1960s, and she released her last album back in 2013. Though Nancy has kept a low-profile in recent years, there is no news of her retirement from the industry.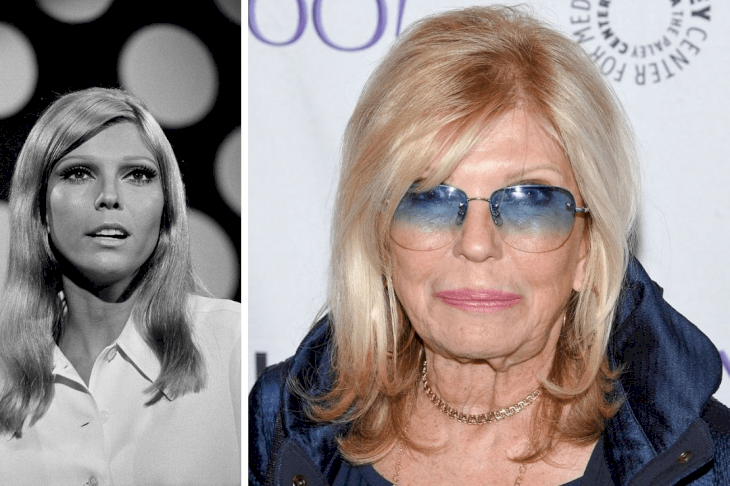 Loretta Lynn
Loretta Lynn is undoubtedly a legend in country music whose music career grew from her husband's guitar gift. Inspired by the present, she went on to write songs and perform in small venues around Washington. In no time, Lynn released her first-ever album entitled Honky Tonk Girl in 1960. She performed for six decades, topping the chart 16 times with the song You Ain't Woman Enough from 1967. Even at the age of 89, Loretta Lynn still enchants her fans worldwide.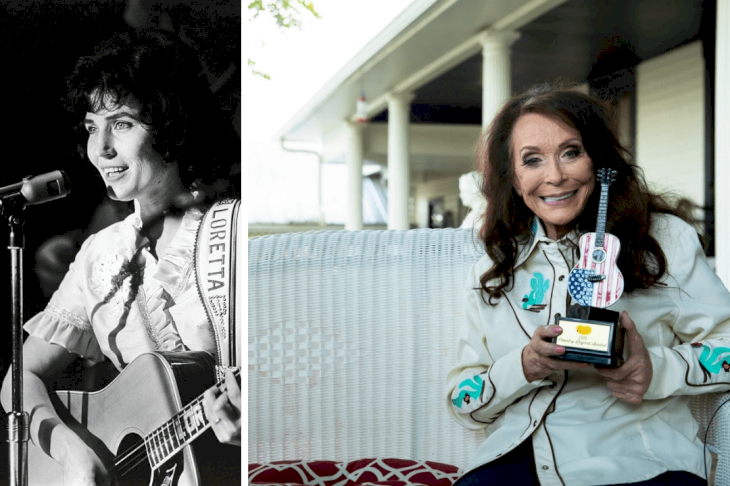 Jerry Lee Lewis
This legendary rock' n roll artist was born in 1935 and rose to fame at an early age. Growing up, he loved playing the piano, which inspired him to compose songs that later became international hits. One of these is the famous Great Balls of Fire. He encountered setbacks in his career but made a comeback a few years down the line and reminded people of his unrivaled artistry.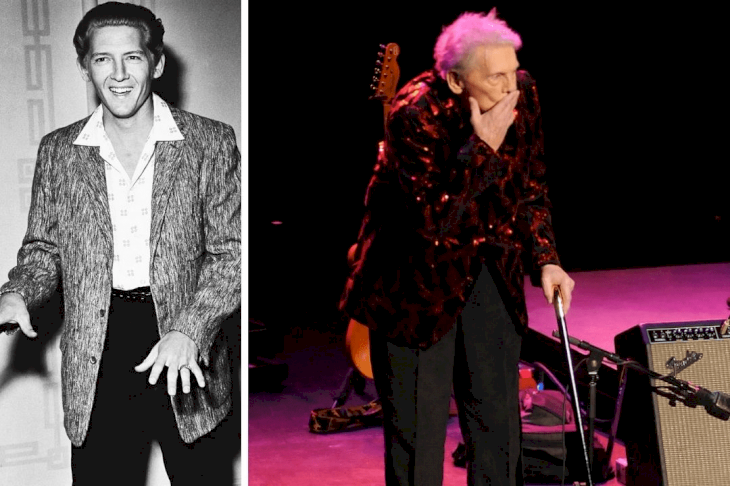 Beverly Cleary
Beverly Cleary, an American author, was born and raised in McMinnville, Oregon. She joined the University of California at Berkeley's BA English program. Cleary dedicated her life to writing literature books for children. Her most famous characters include Henry Huggins, Beatrice "Beezus" Quimby, Ralph Mouse, and Ramona Quimby. Her work, Ramona and Beezus, was adapted into a film in 2010. The Library of Congress regarded Beverly Cleary as a "Living Legend."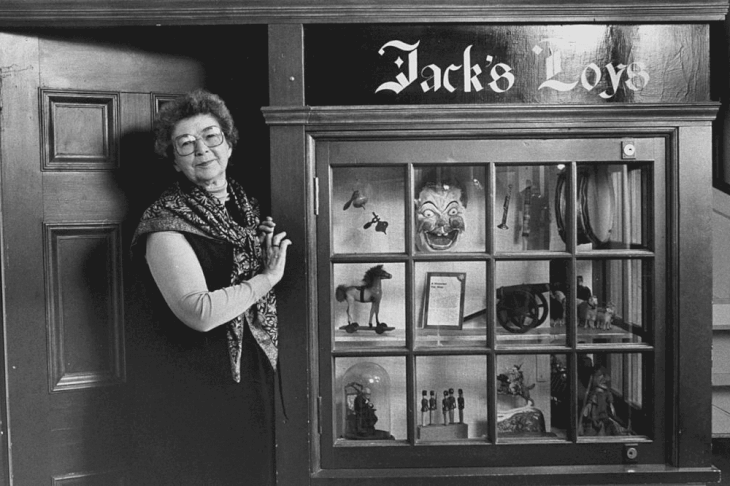 Jackie Mason
Jackie is a highly-esteemed American actor and producer who is considered to be one of the greatest stand-up comedians of all time. Jackie resigned from his position as a rabbi to try his luck in the entertainment world. His approach to comedy captured the hearts of Broadway audiences, which opened numerous doors for him.
Sidney Poitier
This American-Bahamian actor broke the color barrier in showbiz and carved a path for himself. He finally landed a role and his screen presence was a notable culture-changing that was needed. Poitier became a sensational actor and was the first black man to win an Academy Award. After his acting career, Sidney received a British knighthood and a Presidential Medal of Freedom for his spectacular accomplishments. Today, Sidney is a director and producer of many renowned films.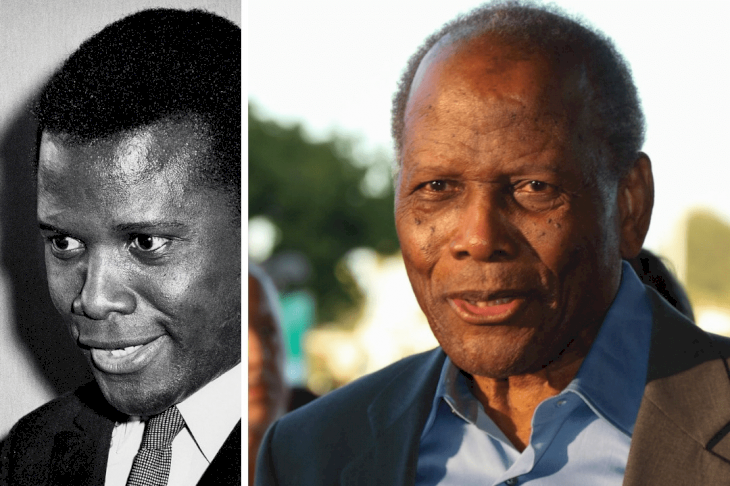 Jane Fonda 
Born to a socialite and a legendary actor, Jane was already exposed to life in the limelight. Meeting Lee Strasberg gave her a nudge leading to her debut in Tall Story 1960. It marked the beginning of a successful career for Jane. Throughout her time, Jane had numerous awards under her belt. She is no longer acting, but Jane runs a Not for Profit organization.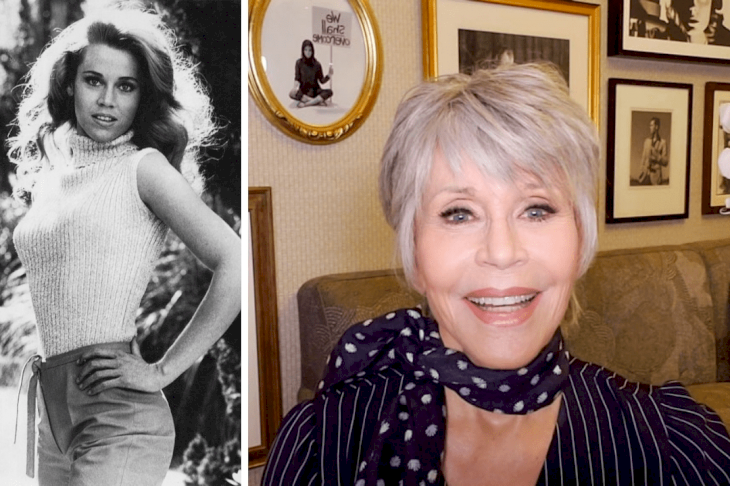 Hal Holbrook
Since his debut when he played Mark Twain in a one-person play, it is apparent that Hal is one of the most gifted men the entertainment industry has ever seen. Since 1954, Holbrook's resume kept growing, and his versatility in portraying different roles on stage, television, and film has won him numerous awards and nominations. In 2008, Hal became the oldest male performer ever to be nominated for an Academy Award. The actor is an active film director today and makes guest appearances on television shows.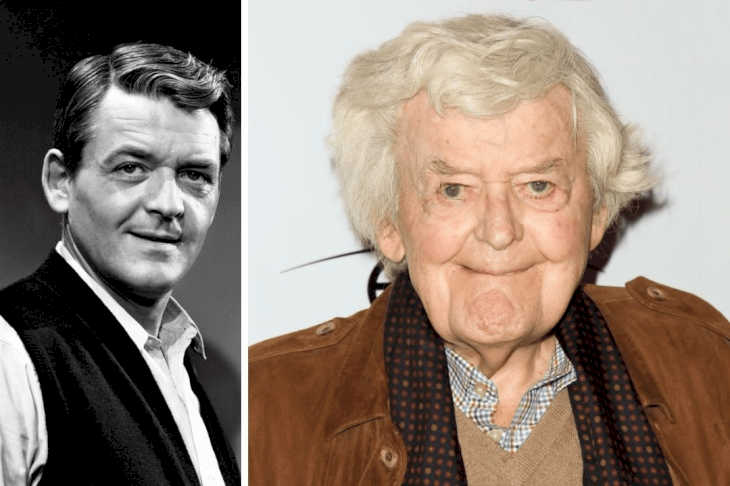 Cicely Tyson
Long before this beautiful African-American actress hit the screens, Cicely was a well-regarded fashion model. Her incredible talent saw her appear in various roles, both on-screen and on stage. Her performance as Constantine Bates in The Help is unforgettable. Despite her age, Cicely Tyson is as active today as she was back then with her recent role in How To Get Away With Murder from 2015 to 2020. Also, 96 years never looked better on anyone else.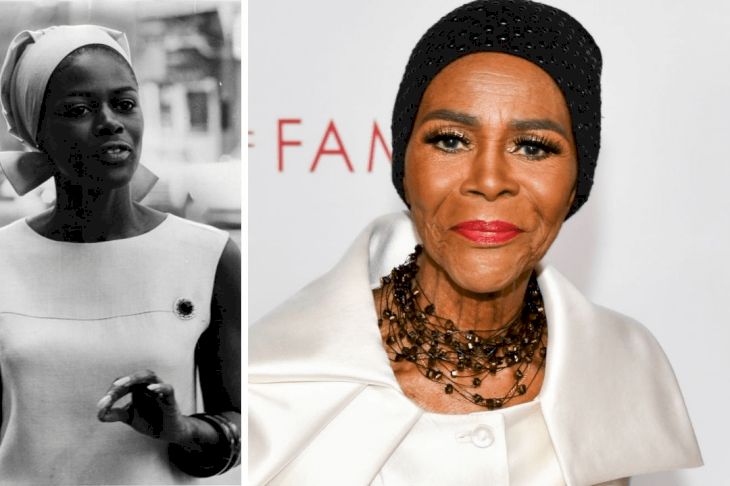 With all these heroes, celebrity status went beyond their careers. All of them, regardless of how they rose to stardom, touched people's lives back then, and on their own, are still touching people's lives now. What a great use of fame and opportunity! What a great inspiration for one to live out their purpose!