This Is Why Terri Irwin Has Never Remarried
Steve Irwin is still considered one of the most popular people from Australia around the world. His legacy lives on thanks to his kids, Robert and Bindi, and his widow, Terri. But despite his worldwide fame, there are tons of strange things people still don't know about him. He was accused of endangering his child, and there was a reason why his wife, Terri, never married again. Let's find out more!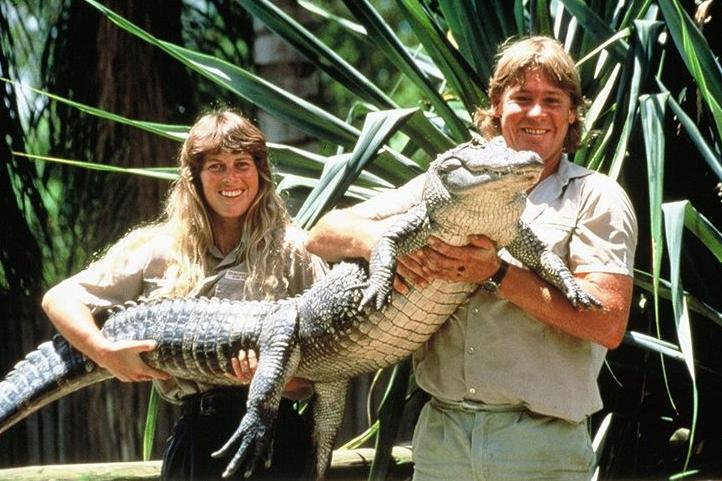 ---
HE WAS RAISED IN A ZOO
His love of animals didn't happen by chance. Steve's father was a wildlife expert, specifically in herpetology. Meanwhile, his mother was a wildlife rehabilitator. The family moved to Queensland, Australia, and opened Beerwah Reptile Park in 1970. That's where Irwin spent most of his childhood. The park is now known as the famous Australia Zoo. Little did he know that his life would turn into a whirlwind of fame and dangerous animals that would eventually lead to his death...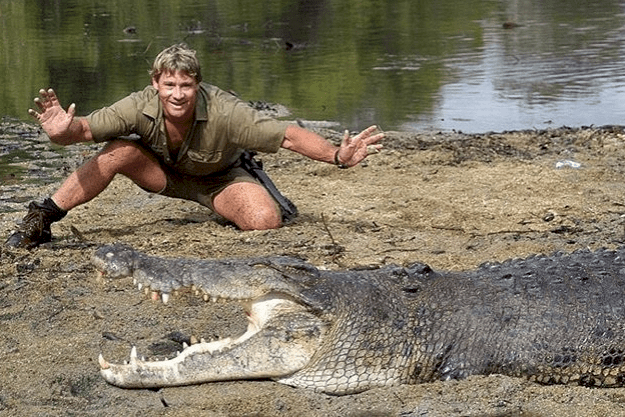 ---
THAT'S WHERE HE MET HIS WIFE
Terri Irwin grew up in Eugene, Oregon, and she also had a father that loved animals and would often bring home injured creatures that he found on the road. In the late 80s, she founded Cougar Country, a center for animal rehabilitation. In 1991, she traveled to Australia and visited Australia Zoo. That's when she first saw Steve doing the famous croc show and fell for him right then. She asked to meet him, and they were engaged a few months later. But for some reason, Terri never found love again after Steve's death.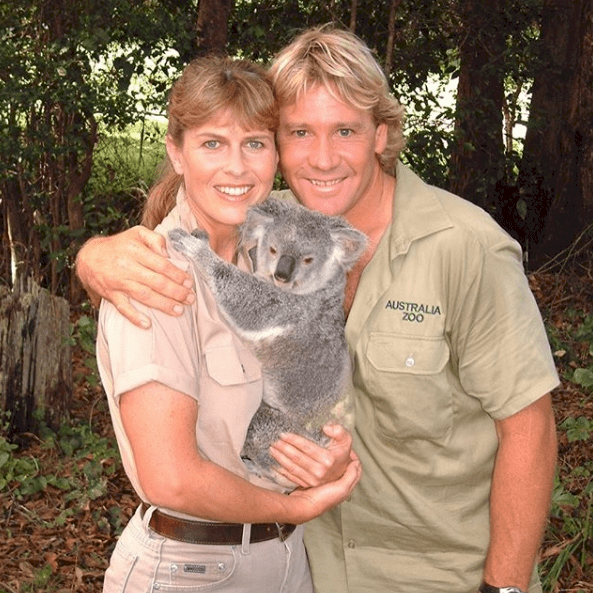 ---
AN UNUSUAL BIRTHDAY PRESENT
Aside from growing up in a zoo, Irwin was always encouraged to not be afraid of the animals that most people consider dangerous. For his 6th birthday, he got a scrub python. Furthermore, at the age of 9, Steve started working with crocodiles under the watchful eye of his dad. And that's how a legend was born!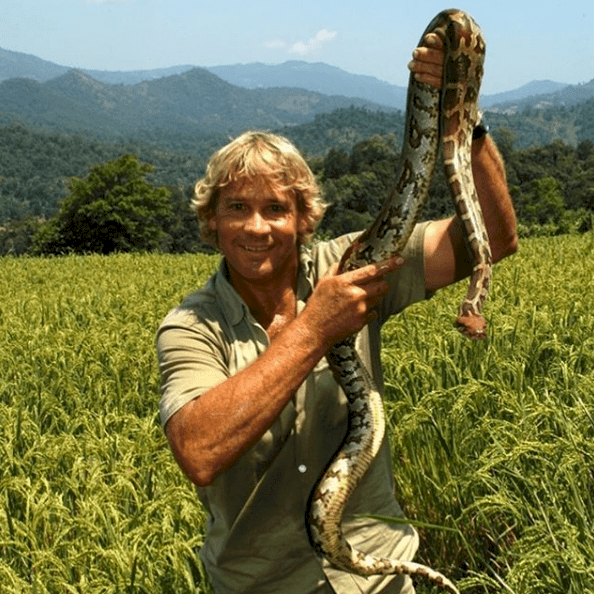 ---
ONE OF THE MOST POPULAR SHOWS IN THE WORLD
'Crocodile Hunter' was one of the biggest shows in America by the late 90s, but it was also broadcasted in more than 130 countries. It might seem like nothing in the era of streaming services, but it was a big deal back then. It's estimated that more than 500 million people would watch the show. Crikey! That's brilliant!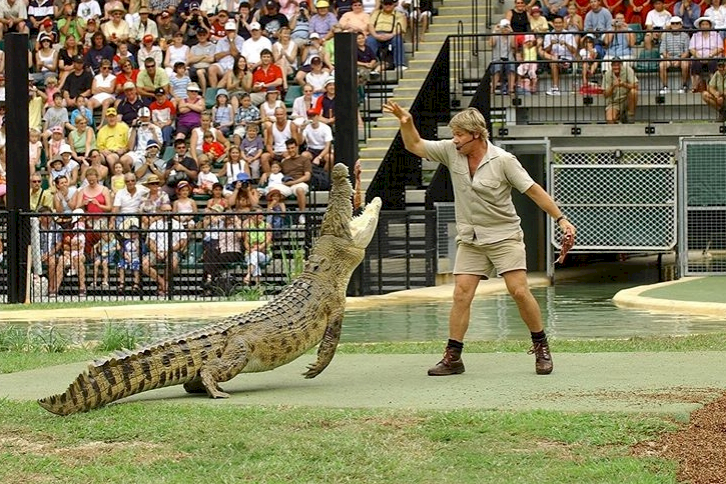 ---
STEVE AND TERRI'S INTERESTING HONEYMOON
You probably guessed that Steve and Terri fell in love due to their love of animals. That's why they got married shortly after the meeting. However, most people don't know that the first episode of 'The Crocodile Hunter' was filmed during their honeymoon in north Queensland. At first, it was just a documentary and the cameraman just chased Steve around. However, people loved it so much, that they continued. Eventually, Animal Planet made them a deal.
---
THE KEY TO HIS SUCCESS
Despite his amazing talent with animals, Steve always believed that it was his passion that made the show so successful. He grew up around animals and his show was basically the same thing only filmed by different cameras. "So when I'm talking to the camera, I'm talking to you, in your living room," he once explained.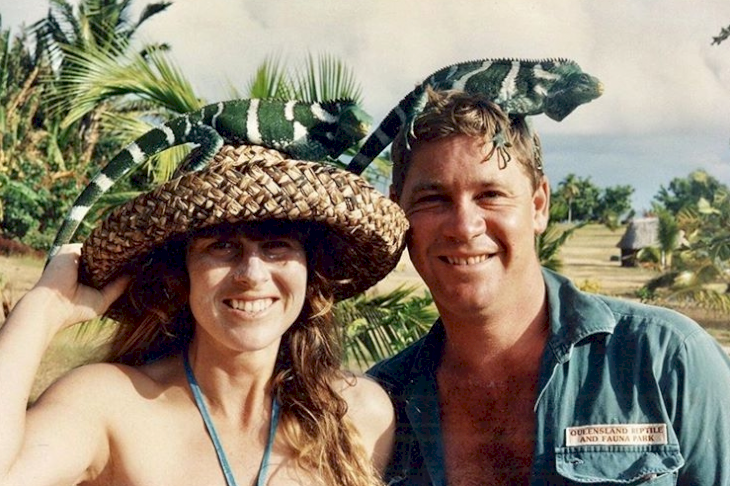 ---
RECEIVING AN AWARD
Aside from becoming one of the biggest stars from Australia, his efforts were also recognized. In 2001, he received the Australian Centenary Medal for his work on conservationism and promoting tourism for the country. Steve was always proud to be from the "land down under" and loved getting that award.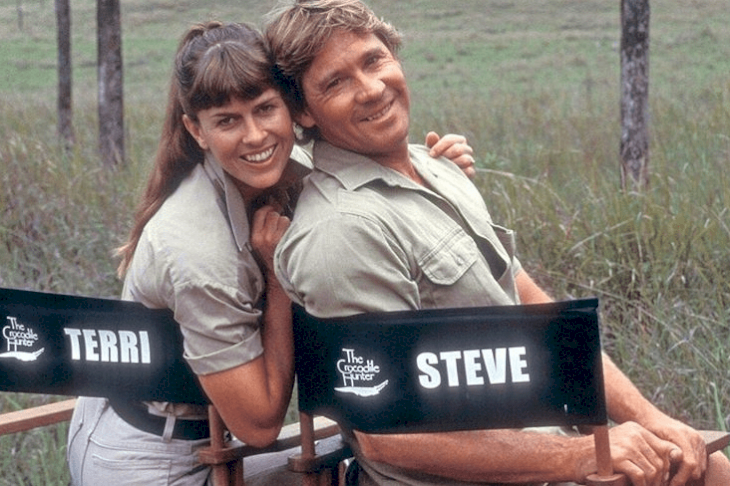 ---
CONSERVATIONISM WAS THE PRIORITY
While the monetary gain from 'The Crocodile Hunter' was fantastic, Steve only cared about the conservation aspect. He wanted to shed new light on species of animals that had always been feared by the public. It was about educating people and disproving rumors about dangers. Luckily, his family continues to spread his message.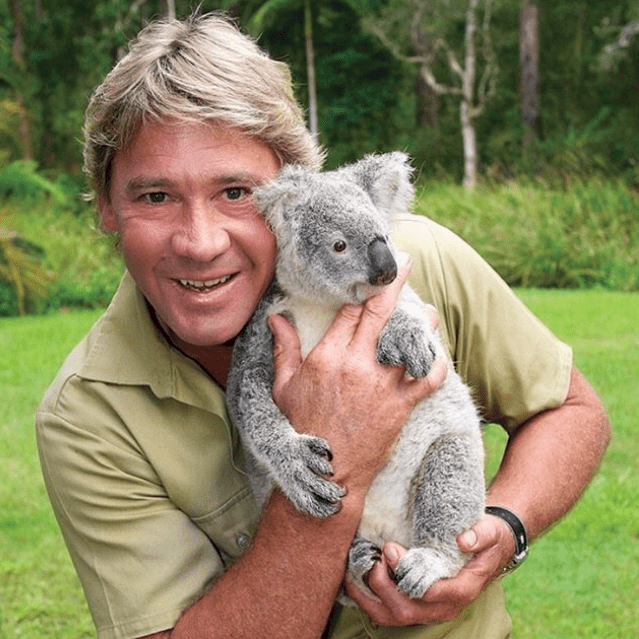 ---
BEING BITTEN WAS GREAT FOR TV
Unfortunately, Steve had to deal with a lot of bites from animals over the years. However, he was a good sport about it because he knew that it was perfect for his shows. Many of the animals did not enjoy his presence although Irwin was as careful as possible. Meanwhile, he knew that people were always fascinated and probably laughed when he got bitten.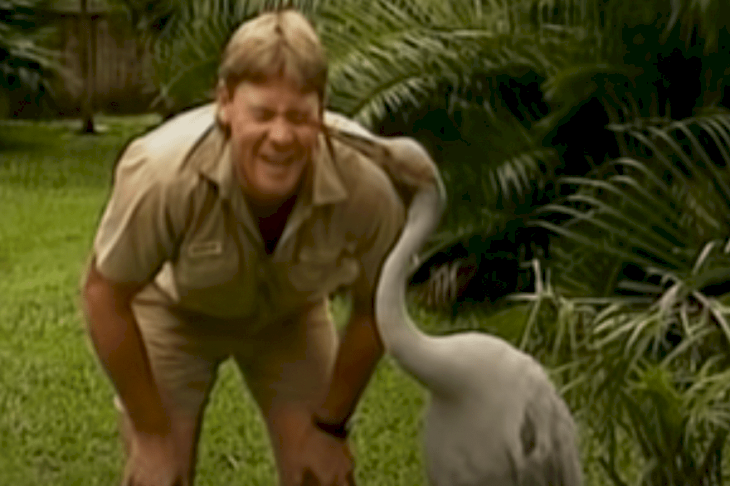 ---
HIS BIG SCANDAL WITH BABY ROBERT
His major scandal came from one of his live shows in 2004. At the time, he was holding baby Robert in one arm while feeding a chicken to a croc with the other. But one picture made it seemed like the baby was too close to the animal. People accused him of endangering the child. When more footage was released, it was clear that Robert was fine. Steve would never put his children in harm's way, but he still apologized to the public for scaring them.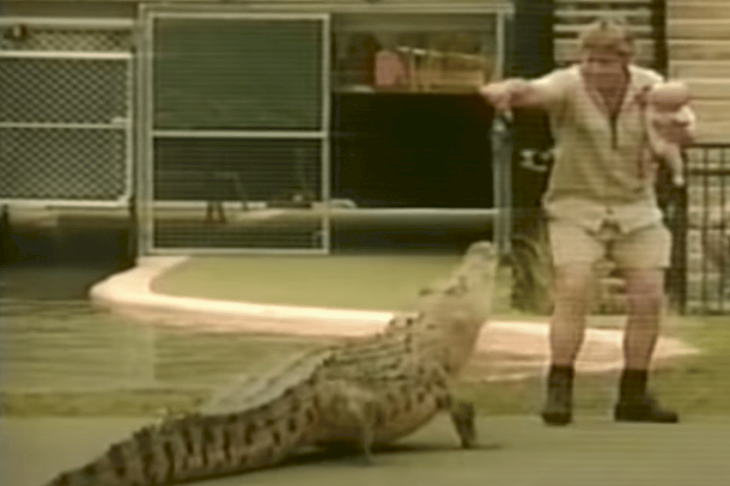 ---
THE ONLY ANIMAL HE FEARED
Irwin faced some of the most feared animals around the world, and most people thought he was the bravest man around. However, there was one creature he was afraid of, and it's rather surprising. Apparently, parrots were his kryptonite. The Croc hunter explained that it was because he was always bitten around them.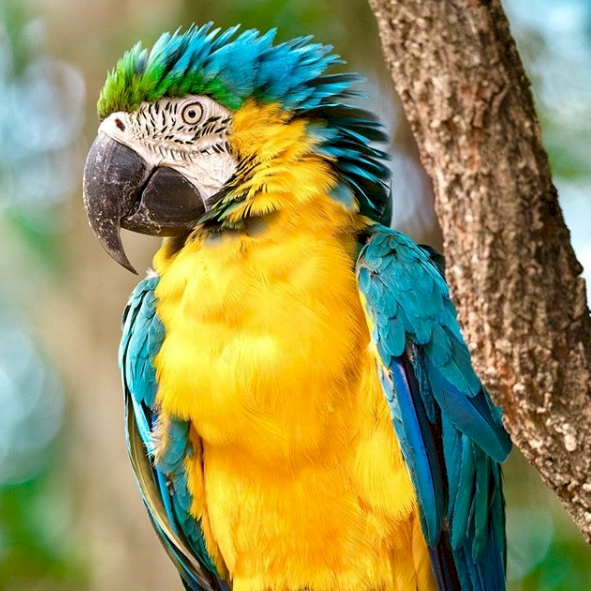 ---
THE SNAIL WITH HIS NAME
Any fan of Steve knows that his catchphrase was "Crikey". In 2009 a scientist from the Queensland Museum decided to use that word for the new tree snail he had recently discovered. In honor of the famous croc hunter, the snail is now called "crikey steveirwini". He is brown with some stripes on his shell as if he was using khaki, which was Irwin's signature color.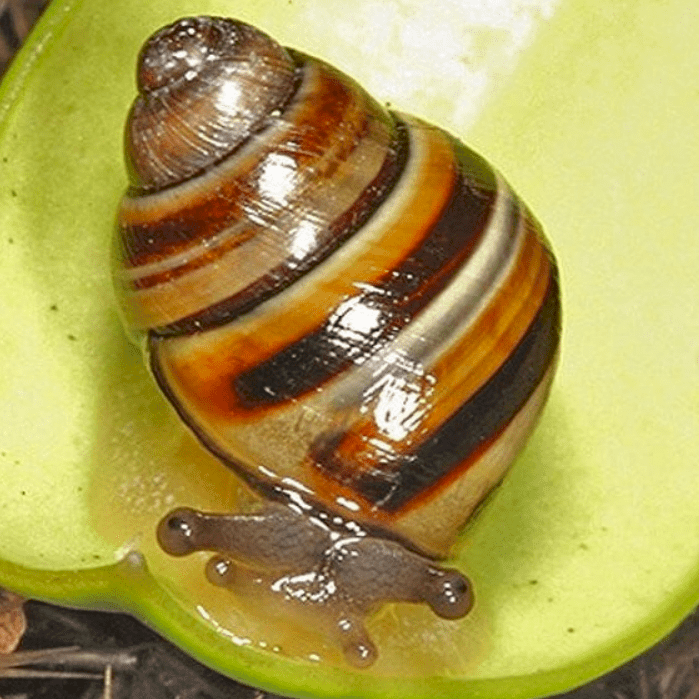 ---
FOLLOWING HIS FATHER'S WAYS
While some people thought his children shouldn't have been exposed to dangerous animals, both of them continue his father's work. Robert Irwin, the baby in question during his scandal, is often at the front of live shows with crocodiles. He also hosted 'Wild But True' for Discovery Kids. You might have seen him on 'The Tonight Show with Jimmy Fallon' as well.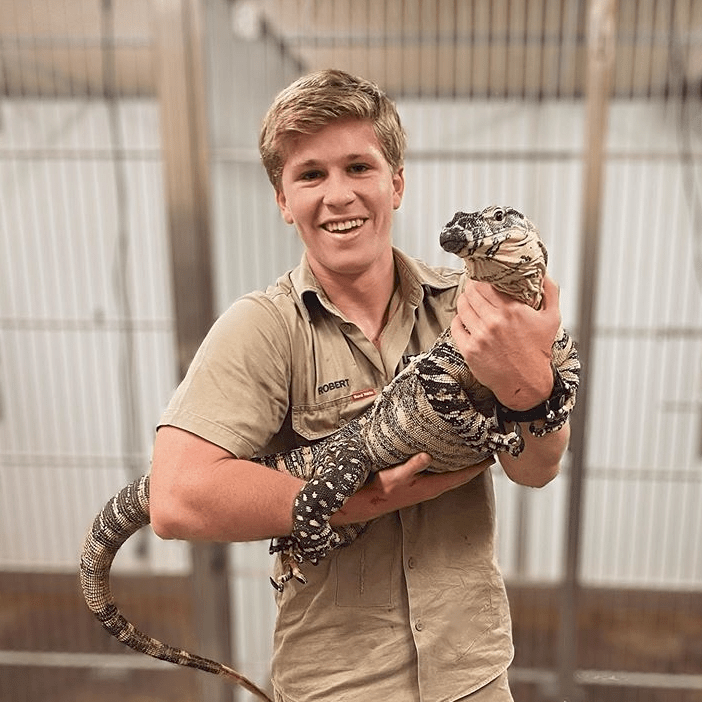 ---
HIS DAUGHTER'S NAMES
His daughter, Bindi Sue Irwin, also works in the family business at the Australia Zoo. Interestingly, her names come from animals. Steve had a Staffordshire bull terrier called "Sui" and one of his crocodiles was called "Bindi". They were his favorite creatures. So, when his daughter was born, they decided to honor them.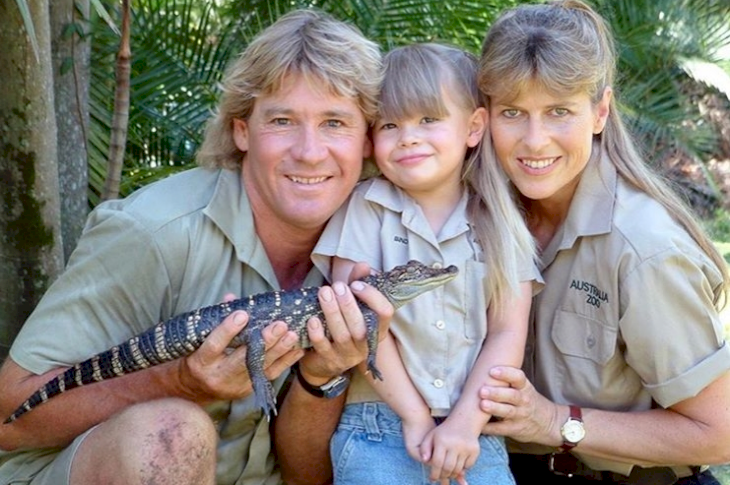 ---
HIS LOVE FOR MARTIAL ARTS
You probably expect that Steve Irwin tried to keep in shape. After all, he was the crocodile hunter and that required a lot of strength. Additionally, Steve always looked great on his shows. He loved football and practiced a martial art called "Gaidojutsu". Obviously, those things worked for him with the crocs.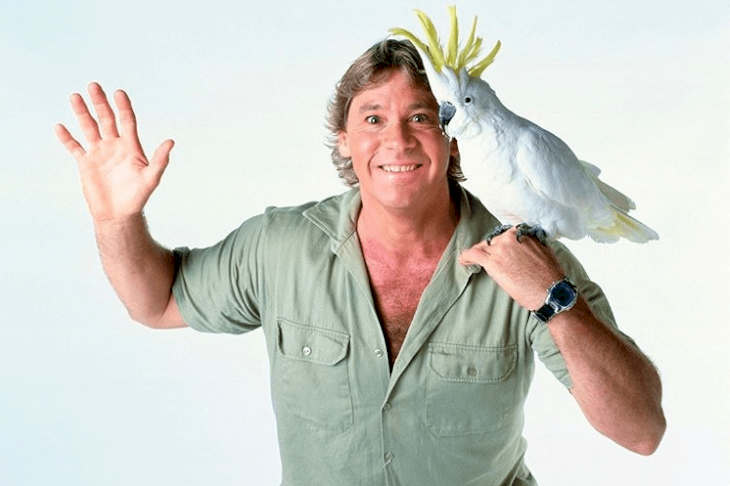 ---
EXPANDING AUSTRALIA ZOO
Due to the amazing success of 'The Crocodile Hunter', the Irwins were able to expand the Australia Zoo. They even added a "Crocoseum", where people could get a little closer to the reptiles and see how they lived. The cool part was that they were placed in clear water ponds, which gave visitors a better look at the fascinating creatures.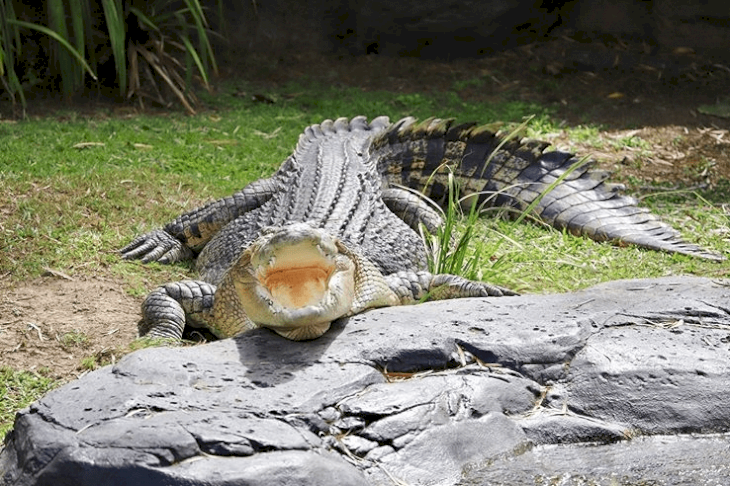 ---
VOLUNTEERING WITH CROCS
Aside from working with his father on their zoo, Steve started out by volunteering at the Queensland East Coast Crocodile Management program. He helped the organization capture more than 100 reptiles during his time. Little did Irwin know that he would be known as the crocodile hunter later on, but that was certainly a step in the right direction.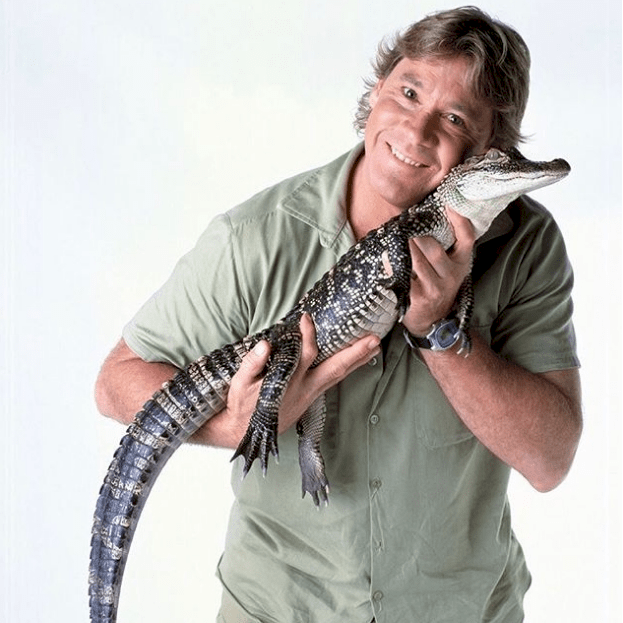 ---
CAMEO WITH EDDIE MURPHY
You might remember that Eddie Murphy played Dr. Dolittle in the 90s. At the time, Irwin was one of the most popular animal handlers around. So, it made that they had him do a cameo in the sequel. It was basically like an episode of his show with guest star Dr. Dolittle. Naturally, he was also rocking his usual khaki uniform.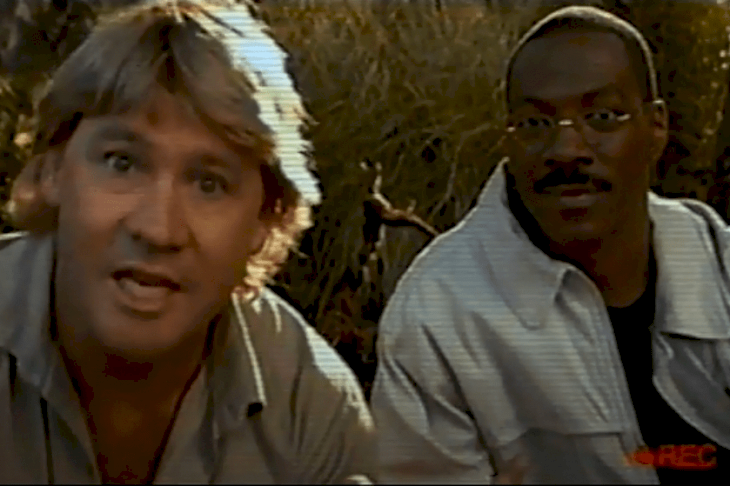 ---
YOU WON'T EVER SEE HOW HE DIED
The tragic moment of his death was recorded because he was working at the time. However, his widow, Terri, ensured that the footage was destroyed forever. Apparently, it was only shown to the Queensland State Police Department for their investigation. Afterward, it was gone. Many videos online claim to be the original footage, but they are all fake.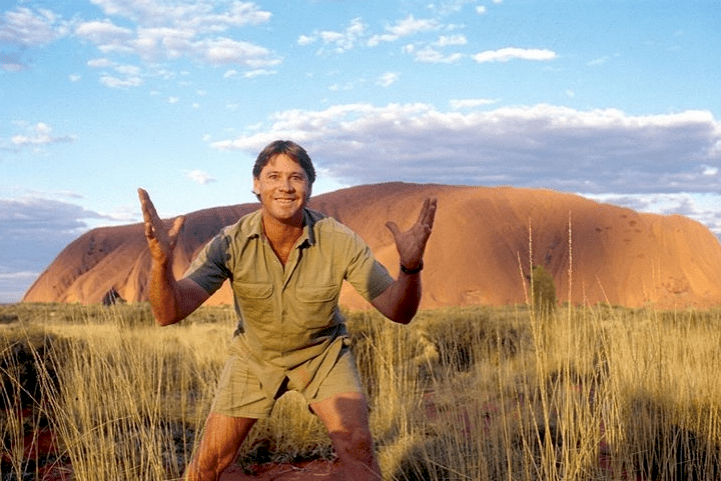 ---
HIS WIFE NEVER REMARRIED
It seems that Terri could never move on from Steve Irwin. Their love was just too amazing. In 2018, she revealed that there were no plans to date anyone else because she already had the love of her life. However, there have been tons of rumors about her dating life for years. Some people even thought that Russell Crowe was her man in 2017, but Terri denied it.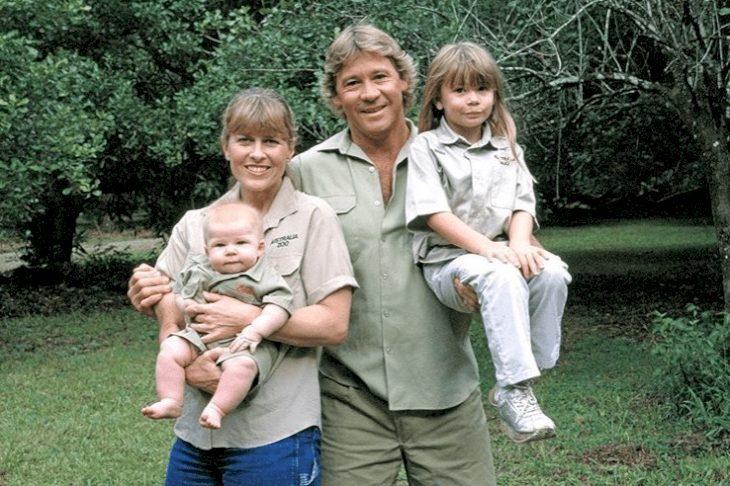 ---
THE SPECIES HE DISCOVERED
With all the time he spent around animals, it's not surprising that he saw species no one else did. During a trip with his father, a turtle got caught in their fishing line. They had never seen it before and decided to send some pictures to herpetologist John Cann. He determined that they had just discovered it and named it "Elseya irwini", aka Irwin's snapping turtle.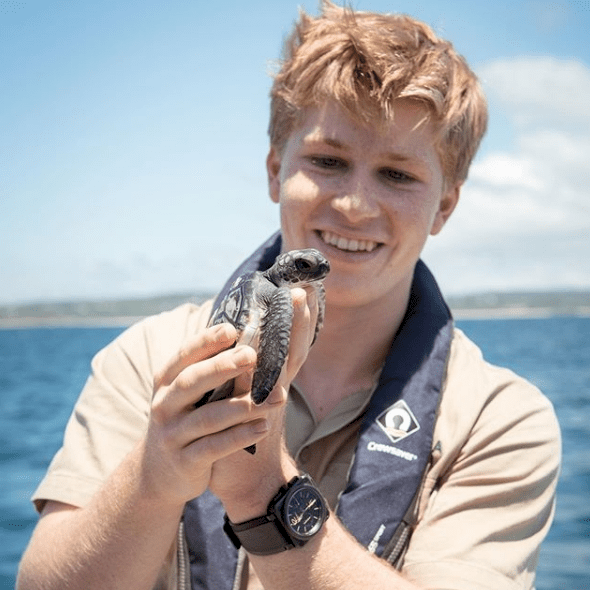 ---
LEGAL PROBLEMS
Unfortunately, his work with animals actually got him in trouble with the law at some point. He was sued by a court in Australia in 2004 for allegedly messing with the lives of animals during his Antarctica documentary. Luckily, Steve was acquitted of all the charges because they understood that he was raising awareness and bettering the creatures' lives.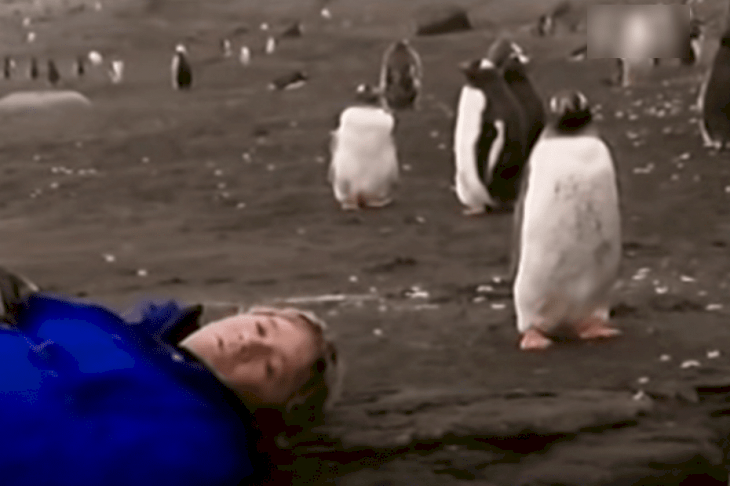 ---
PETA HATED HIM
With his conservationism work, you would imagine that PETA loved him. But that's not the case. In 2019, Google dedicated one of its famous doodles to Steve on what would have been his birthday. However, PETA took to Twitter with a rant about his actions, and that he shouldn't be celebrated. Let's just say that the internet did not take kindly to that because Steve Irwin is still beloved around the world.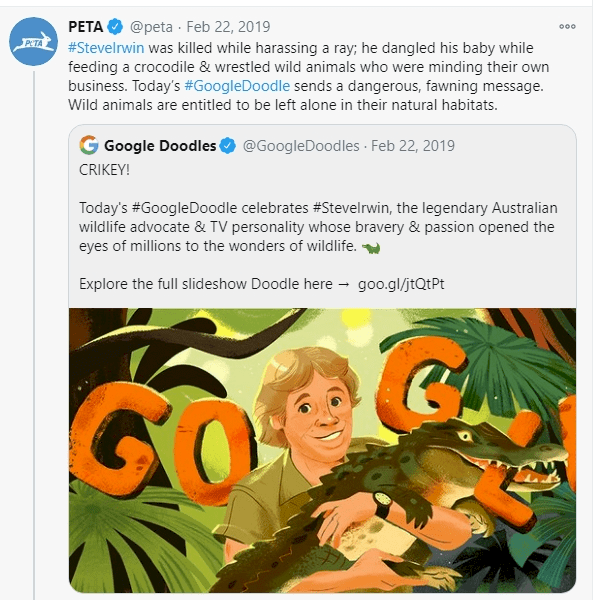 ---
AT LEAST IT WASN'T A CROCODILE
While his death was a horrible tragedy to his family and the world, Terri was always grateful that it wasn't while handling a crocodile. "Steve would be pleased that at least he wasn't killed by a crocodile. It would have undone all his efforts to change public perceptions about them," she told You magazine.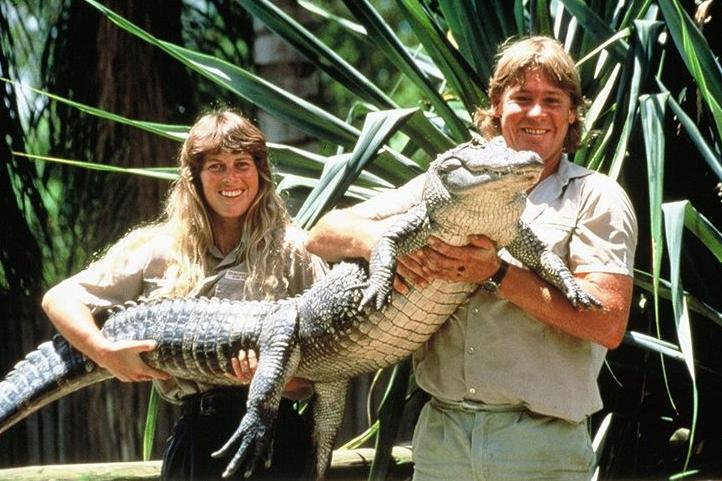 ---
WHO WAS HIS HERO?
Steve Irwin had an infinite admiration for Jacques Cousteau. His parents raised him to love and protect animals, but Steve wanted to be more involved after seeing Cousteau's work. Eventually, many people compared the two conservationists, but the legendary researcher remained his hero forever.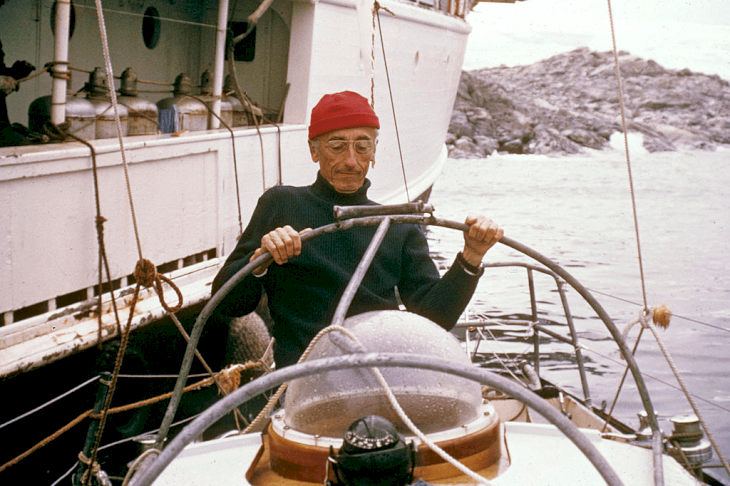 ---
BUYING LAND FOR MORE CONVERSATIONISM
His life's work only inspired him to help even more. He was already changing the world for the better and raising awareness through his show, but Steve wanted to do everything possible. That's why he made several wildlife foundations and even bought land in Fiji to protect animals. His lands were treated like national parks, and he even discovered rare iguanas while exploring the areas.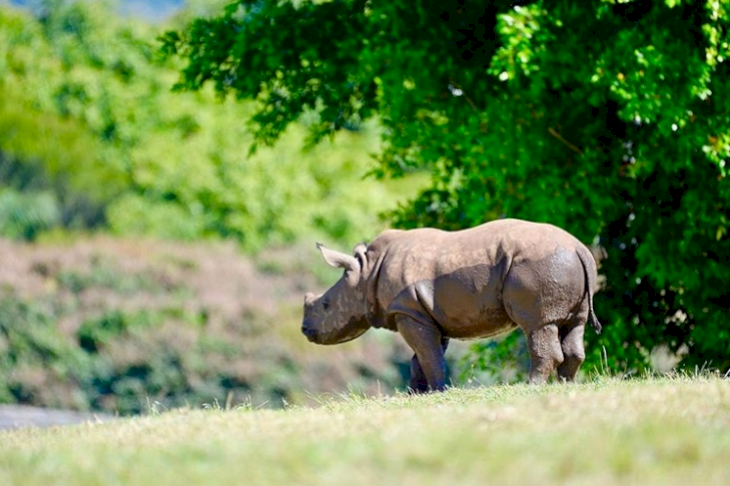 ---
HIS NET WORTH
Naturally, his fame and work came with a lot of money. He had a huge wildlife empire and a show that brought tons of tourism to his country as well as his zoo. By his death in 2006, Steve had a net worth of $10 million, which came mostly from his shows, movies, and commercials. But anyone that knew him understood that it was never about the money.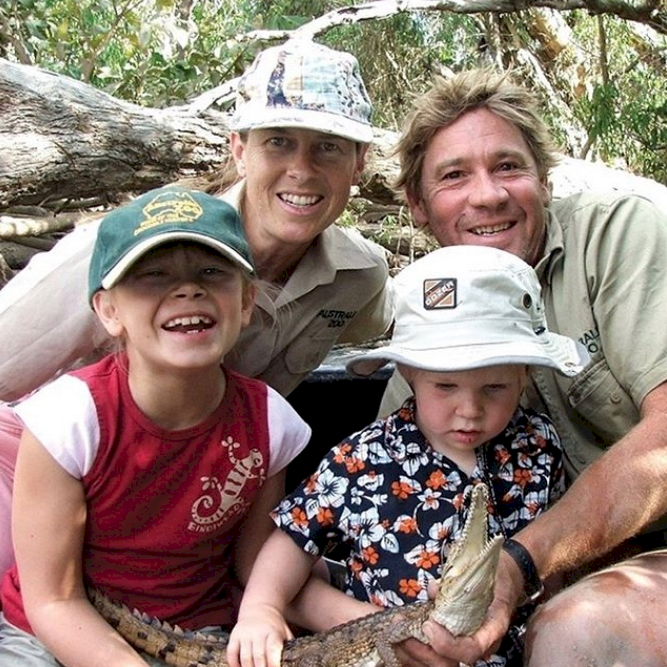 ---
HOW HE DIED
Most fans around the world know the story of his death but not that many details. It happened on September 4, 2006, while working on 'Ocean's Deadliest'. However, when they took a break, Steve went underwater to record some things for Bindi's TV show. Unfortunately, he ran into a stingray at the time and the attack was too much.
---
IT WAS RARE
Despite what you might think, stingray attacks are rare. They are docile creatures that generally stay away from humans. However, the animal hit him right in the chest, and it was impossible for Irwin to survive. Since 1945, only three deadly stingray attacks have been reported. Around the world, between one and two people die each year from such encounters.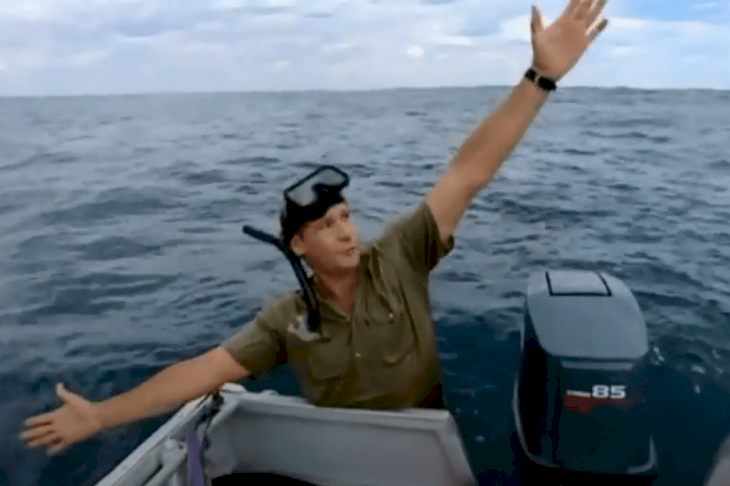 ---
APPARENT REVENGE
After his death, something horrible happened. For some reason, many stingrays started washing up on beaches with their tails cut off. Some people believed that it had been an act of revenge conducted by his fans. That's not something anyone in the Irwin family would want. Their foundation, Wildlife Warriors, condemned this situation.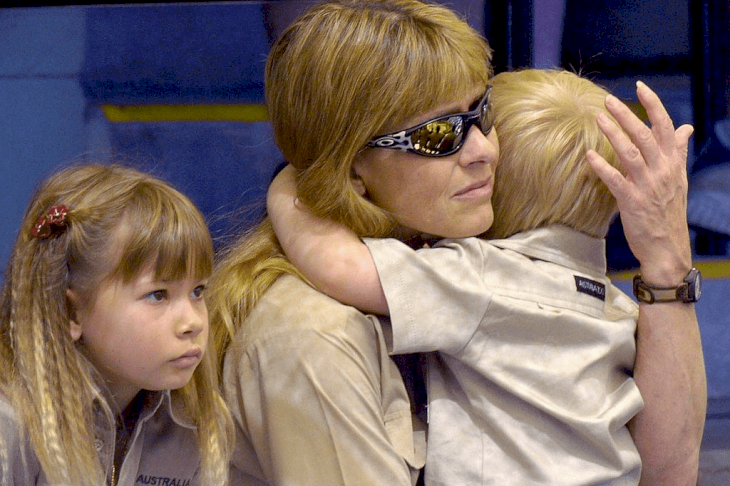 ---
THE LAST PERSON THAT HEARD HIM ALIVE
Justin Lyons was Steve's cameraman at the time of his death, and he was the last person who heard him alive. During an interview in 2014, he revealed, "I was saying to him things like, 'Think of your kids Steve. Hang on, hang on, hang on.' And he calmly looked up at me and said, 'I'm dying,' and that was the last thing he said."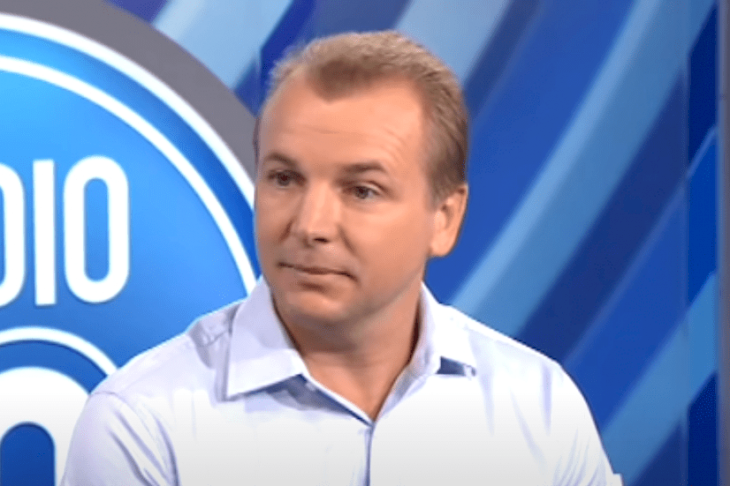 ---
SAVING HIS FRIEND
Irwin's best friend is Wes Mannion, and he still works with the rest of the family to this day. But at some point, Steve saved his life from one of their crocodiles. During an interview in 2002, he explained that they had not been paying attention to Graham, the croc, for some time. The animal pushed Wes into a fence, and Steve had to jump on him to make it stop.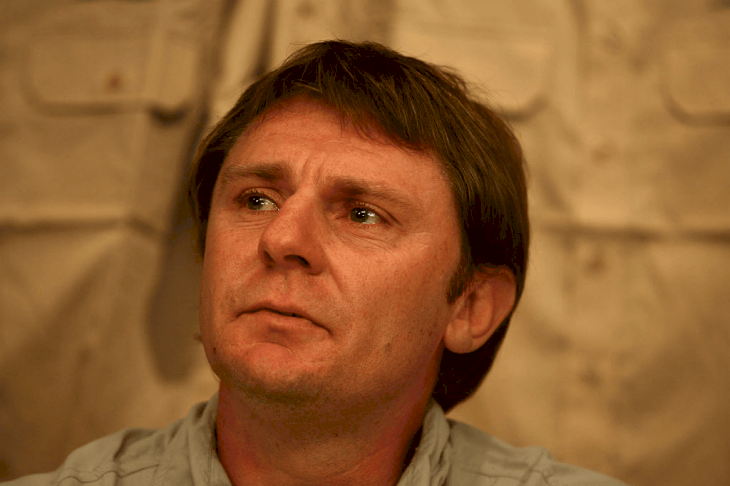 ---
FACING A BLACK MAMBA
Obviously, Steve faced the most dangerous animals in the world, including a black mamba. One of these snakes had attacked a village in Africa, killing several people. Therefore, Irwin went to retrieve him. Black mambas are considered the most dangerous species of snake in the world. Their venom leads to nerve damage, and they normally bite several times increasing the speed of its action.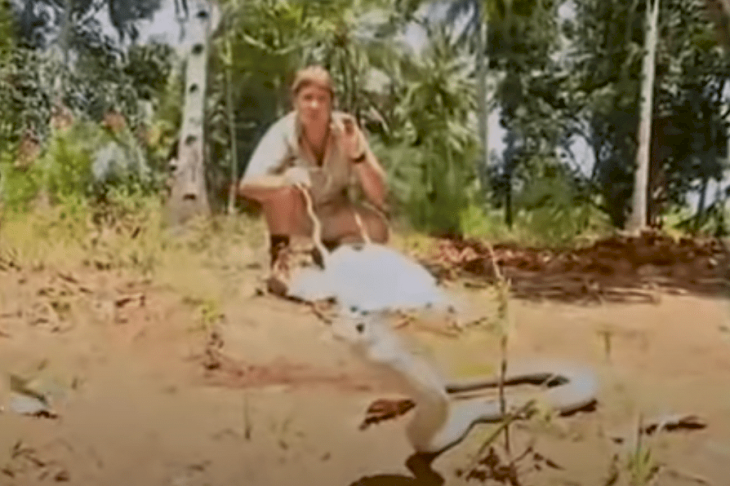 ---
FACING A CASSOWARY
After a snake, a cassowary might not seem like a huge thing. These birds are native to northern Australia and normally eat just fruit. They help maintain the ecosystem of rainforests in Queensland. Therefore, Steve wanted to help preserve the species. Unfortunately, during an encounter with the bird, Irwin had to run away to avoid being attacked.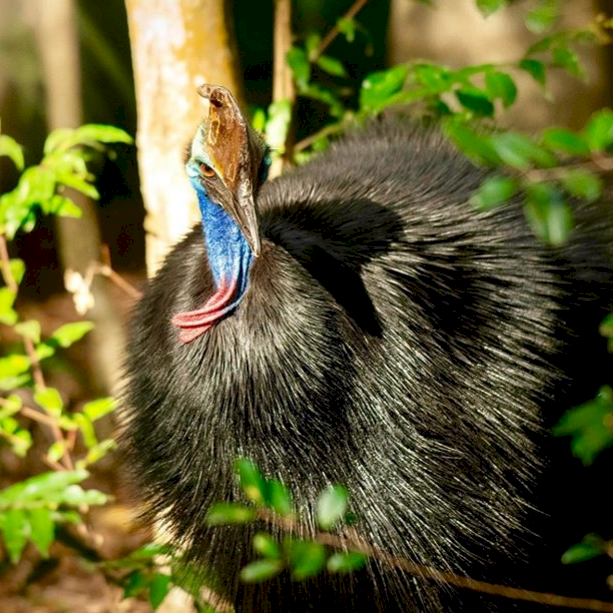 ---
ANIMAL PLANET'S TRIBUTE
The death of Steve Irwin came as horrible news to the world, especially fans of his show. Therefore, Animal Planet prepared a special tribute called 'Steve's Last Adventure', which was also the last episode of 'The Crocodile Hunter'. It consisted of three hours of all kinds of footage with Irwin and his travels over the globe.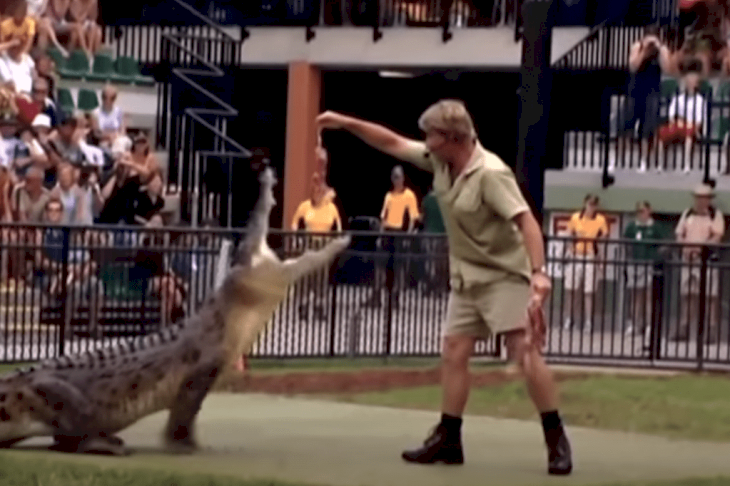 ---
PRIVATE FUNERAL
While lots of people, especially in Australia, wanted a chance to mourn the star, his funeral was private. However, there was a special event for the public that lots of people attended. They also placed his gear on a truck and drove it around the area as a special farewell to the legend. The staff of Australia Zoo wrote the word "crikey" with flowers. Furthermore, his gravestone cannot be visited by the public.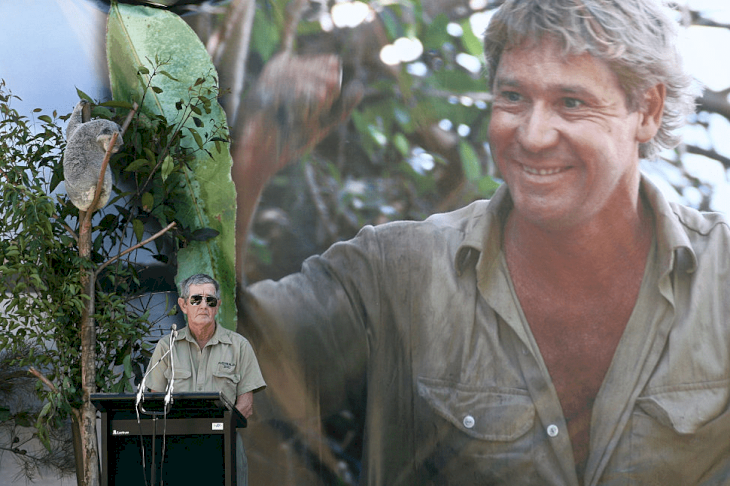 ---
FACING A TREE-KANGAROO
Found in New Guinea, Australia, and other island countries, the tree-kangaroo is a marsupial that eats plants. During a trip to Indonesia, Irwin found one and gave it some food. At one point, the animal probably thought that Steve was going to take his food and punched him in the head twice. Luckily, he just laughed and continued filming.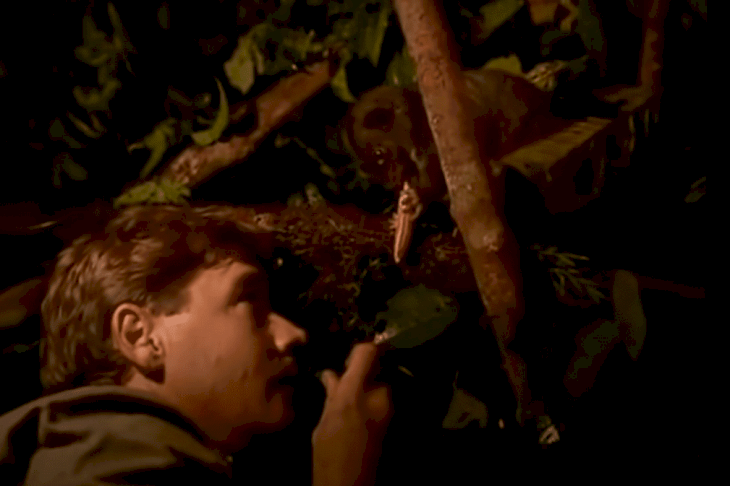 ---
HIS HUMBLE PERSONALITY
Although Steve was insanely famous and had an amazing ability with crocodiles, his personality was humble. He would make fun of himself often and had a great sense of professionalism. Whenever he was criticized, Steve would joke about it. At times, the croc hunter believed that people in Australia were embarrassed by him.
---
AVID MEAT-EATER
With his conservationist work, some people wondered if Steve was a vegetarian. However, he loved eating meat and explained that it's much worse for the environment to make more fields for growing soy or rice. That's because those crops only benefit humans and some critters. Cows can have lots of space and there would be room for other animals as well.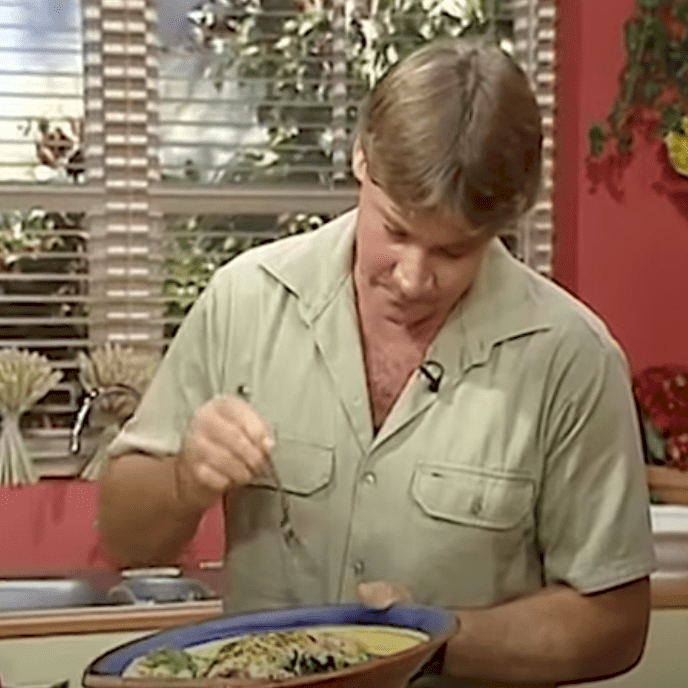 ---
NEVER HAD ANTI-VENOM
It would have been smart to carry anti-venom around, especially during his encounters with snakes. However, Steve never did. He was among dangerous animals all his life and never bothered. "When I grab hold of them, this karma exudes through my fingertips into the animal and they feel a lot more comfortable and I don't get bitten," he once explained.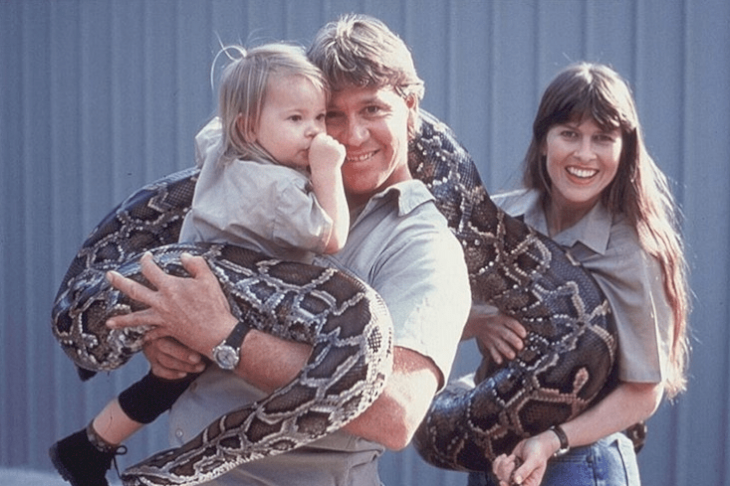 ---
A STREET WITH HIS NAME
Steve's hometown is Beerwah, Australia. It's not a huge city as it has only 6,000 residents. But it has a road called Steve Irwin Way in honor of the croc hunter. It was renamed after his untimely death. Interestingly, that street is actually pretty dangerous as there have been lots of car crashes in the last few years.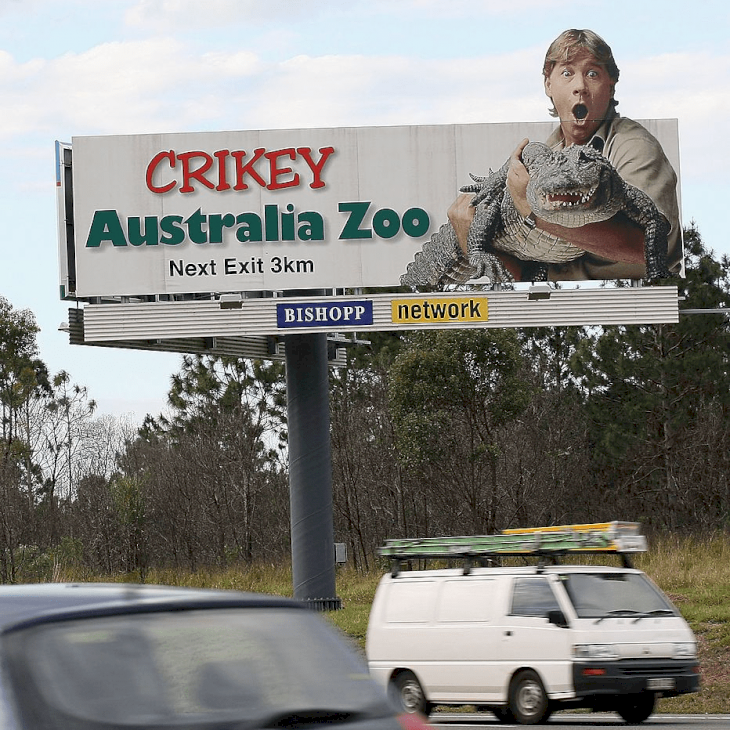 ---
HIS STAR IN THE WALK OF FAME
In 2018, Steve Irwin was finally awarded his own star at the Hollywood Walk of Fame. Other artists joining the ranks that year were Mark Hamill, Jack Black, Jennifer Lawrence, and more. His family was there for the unveiling. "Steve has always said that he didn't care if anyone remembered him, as long as they remembered his message," his wife Terri said when they announced the honor.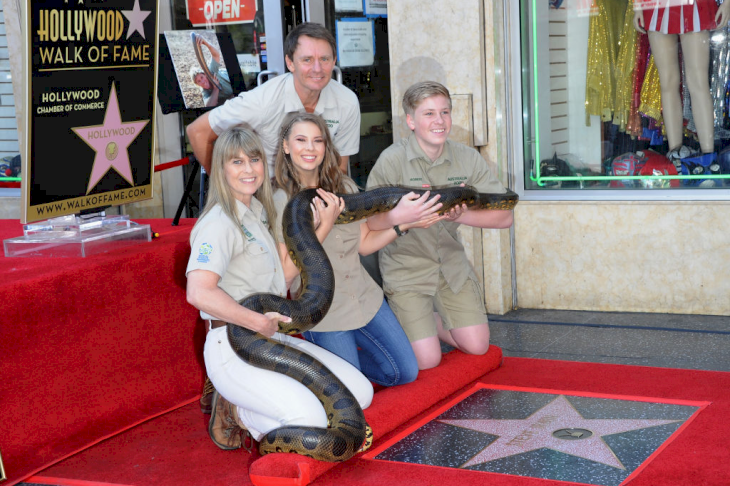 ---
ONE OF HIS DOCUMENTARIES SAVED A KID
Over the years, his shows and documentaries have taught the world a whole lot about animals. Therefore, people were bound to learn something important. Terri explained to Scientific American that she once got a letter from a mother whose child was bitten by a snake. They were able to save his life thanks to what they learned on the show.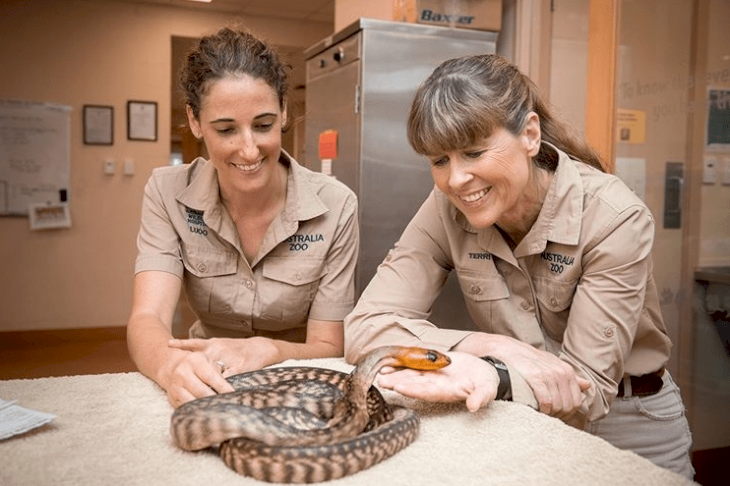 ---
FACING A BEARDED DRAGON
Another animal that Steve Irwin faced was a breaded dragon. While these are not particularly dangerous, you still have to be careful. They carry bacteria that could be harmful. During an encounter with one in the wild, the lizard suddenly bit Irwin's nose. However, it was more of a funny situation than anything else.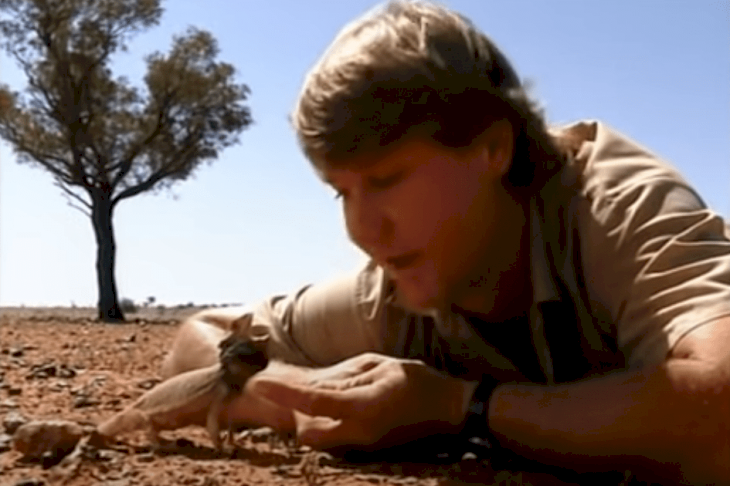 His contributions to conservationism cannot be denied, and it's sad that he died so soon. Let us know what you think of Steve Irwin. If you liked this article, share it with your friends that loved Steve and anyone that adores animals. See you next time!