Books Vs Movies: How The Harry Potter Cast Should Have Looked
JK Rowling had a clear vision of what Harry Potter's characters were supposed to look like. But Hermione and Ron look nothing like their actors. And most of the cast were way older than their characters. Which actor refused colored lenses even though his eye color was necessary to the plot? Let's see what the cast should've actually looked like.
---
RON WEASLEY
Look, if Rupert Grint hadn't been a redhead, Potterheads would have rioted. So, at least the filmmakers got that very important detail right. However, Grint doesn't have a freckled face, large nose, hazel eyes or the vividly bright red hair that Ron Weasley is described as having in the book. And he isn't particularly tall or gangly either.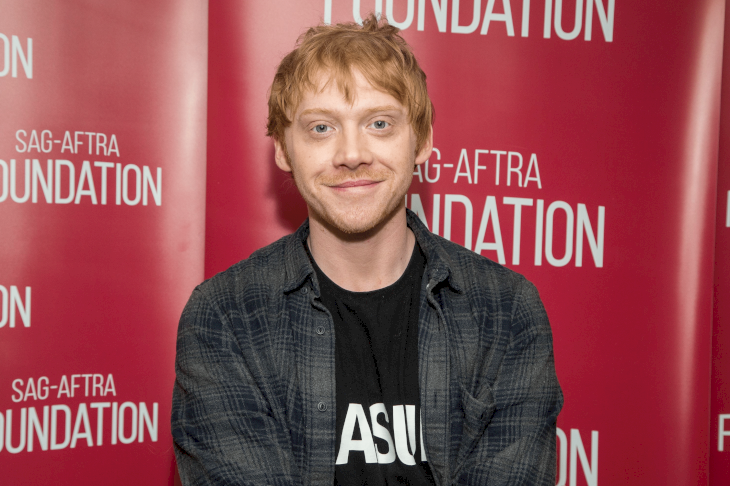 ---
But none of that matters because Grint nailed Ron's lovable personality, which is what matters the most. In fact, his audition was so good that he made the best first impression possible, practically sealing the deal. Responding to a Newsround casting call, he sent in a tape of him rapping about the role while dressed as his female school teacher.
---
After seeing his undeniable talent on display, it wasn't too difficult for the casting directors to make their decision. It's a good thing that they did. I mean, even if he doesn't look exactly how JK Rowling envisioned him, there's no one else who could've played the grumpy and hilarious Weasley brother.
---
SIRIUS BLACK
In the books, Sirius was described as having filthy and matted hair that hung down to his elbows. His skin was stretched so tight that it made him look like a skull, while his deep-socketed eyes could've belonged to that of a corpse. Yet, when you look at Gary Oldman in the films, he doesn't quite appear that way.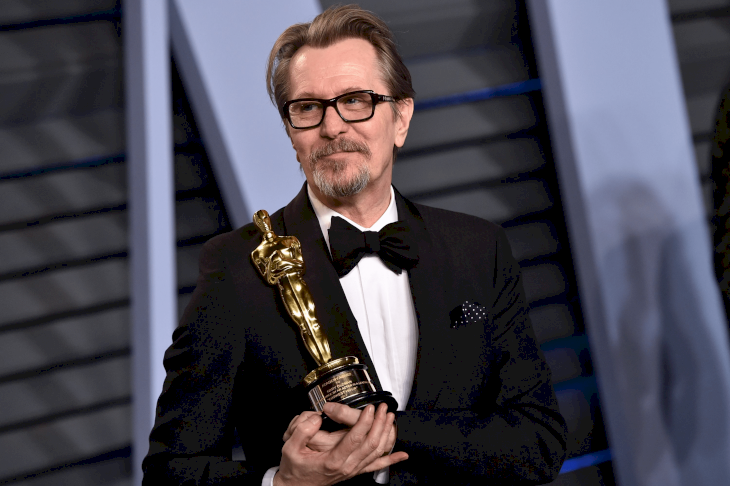 ---
Sure, there are some similarities in his appearance here and there, especially in terms of the dishevelled part, but you can still spot the handsome and acclaimed actor behind the character. I mean, you wouldn't exactly call him gross, now would you? The thing is, with Oldman's pedigree and charisma, he can get away with not looking exactly like Sirius.
---
You just know that he'll deliver a phenomenal performance no matter what. That being said, he did fool his cast members. At a LeakyCon Dallas event, Tom Felton, who plays Malfoy, revealed that he actually mistook Oldman for a cleaner on his first day in Prisoner of Azkaban. Talk about being a master of disguise!
---
RUBEUS HAGRID
For the most part, Robbie Coltrane looked exactly how you'd imagine Hagrid, if you read the books. He has wild hair and a larger than life presence; however, larger than life wasn't quite large enough in this case. In the books, Hagrid is said to be twice as tall and five times as wide as a normal man.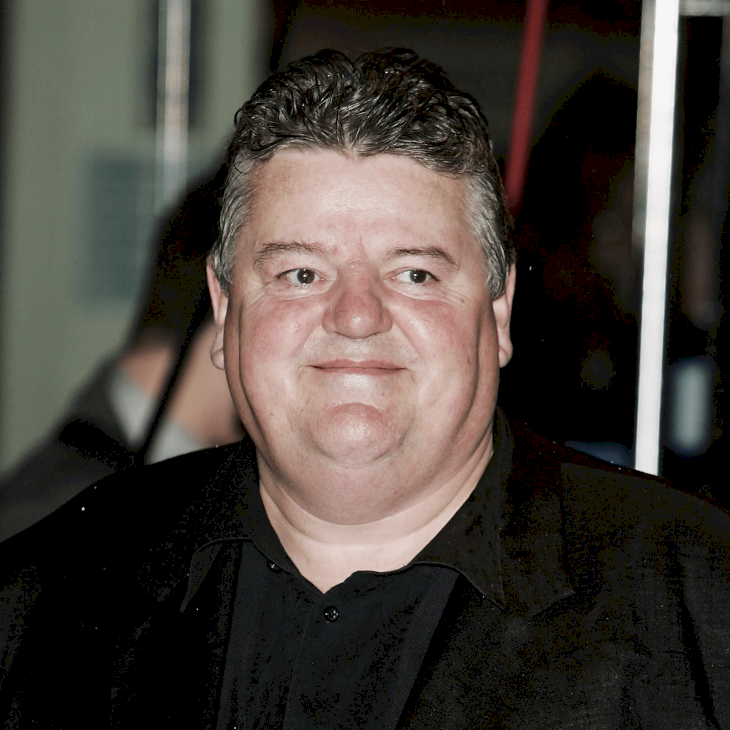 ---
His hands are the size of a trashcan lid and his boots look like baby dolphins. While Coltrane is no small man at 6 foot 1, he isn't enormously large. If you put him in a line-up with some of the actors who've played superheroes like Jason Momoa or Chris Hemsworth, Coltrane would look relatively small.
#harrypotter #HarryPotter20 #hagrid #illustration #fanart #illustrator #HarryPotter20thAnniversary #artwork #JKRowling #sketch #drawing pic.twitter.com/LGPM3FXrSx

— Sandra (@sandraavecilla) July 9, 2017
---
But according to casting director Janet Hirshenson, Coltrane had always been JK Rowling's first choice to play Hagrid - and everyone knows that what Rowling wants, Rowling gets. Though, realistically, it would've taken a whole lot of CGI and special effects to turn Coltrane into the eleven-foot half giant on screen – which wasn't so advanced in 2001.
---
VOLDEMORT
He who must not be named will be named here. Sorry, but we need to talk about Voldemort. You have to give credit where it's due because the makeup team did an incredible job to make Ralph Fiennes unrecognisable. The famous thespian disappeared into his character and only the Dark Lord's pale, flat face existed.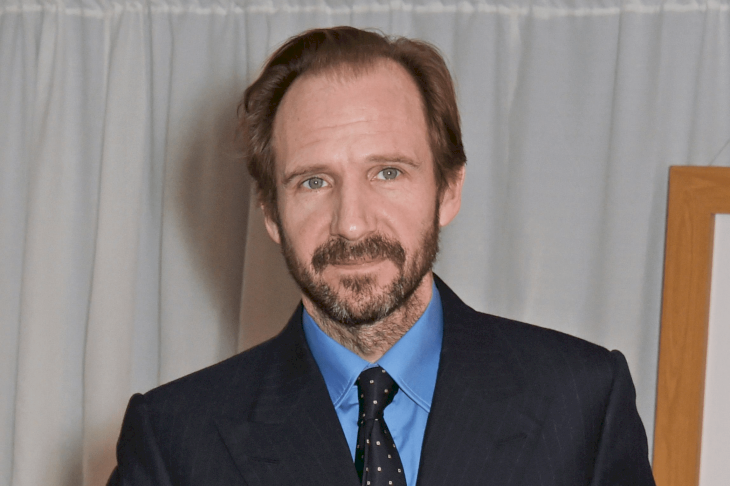 ---
Even so, there was some creative liberty taken with his character in the movies. In the books, Voldemort is seen as much more snake-like. This particular feature is much more toned down in the films. Also, the Dark Lord doesn't boast his traditional scarlet eyes, choosing to keep the actor's blue eyes.
Happy birthday, Lord Voldemort. Thanks for being our villain…somebody had to do it. pic.twitter.com/dybnHRRIoH

— Harry Potter Film (@HarryPotterFilm) December 31, 2013
---
Well, this was definitely a decision taken by the filmmakers, because Fiennes wasn't even aware of the franchise in the first place. During an appearance on The Jonathan Ross Show, he revealed that he actually wanted to refuse the part and it was a family member who changed his mind about it.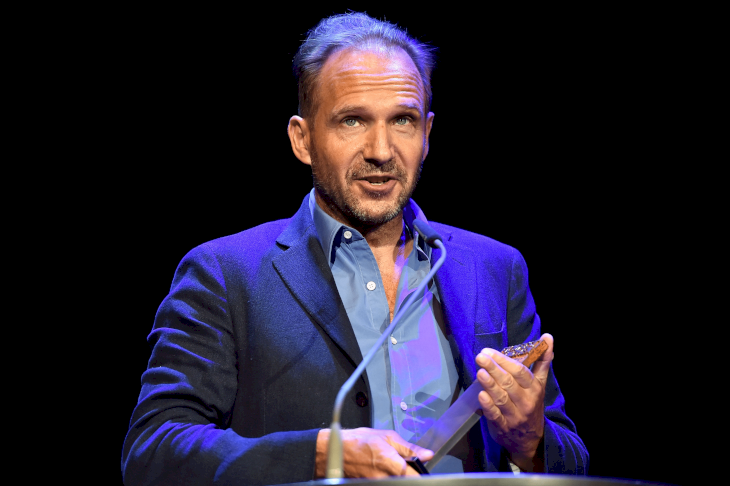 ---
He said, "I think the clincher was that my sister Martha – who has three children who were then probably about 12, 10 and 8 – she said, 'What do you mean? You've got to do it!' So, then I rewound my thinking." Thank you, Martha! Now if only you'd told your brother about red contact lenses.
#31daysofharry day 15 - voldemort. onto the BADDIES pic.twitter.com/MTPNaaI8pq

— alexa 🦌 (@alexabosy) July 15, 2018
---
HERMIONE GRANGER
It's safe to say that everyone thinks Emma Watson is Hermione. You struggle to disassociate the two, especially after Watson took the role and made it her own. While she's perfect in the fans' eyes, she did deviate from the source material ever so slightly. Sure, the actress did have a bossy voice and bushy brown hair in the beginning.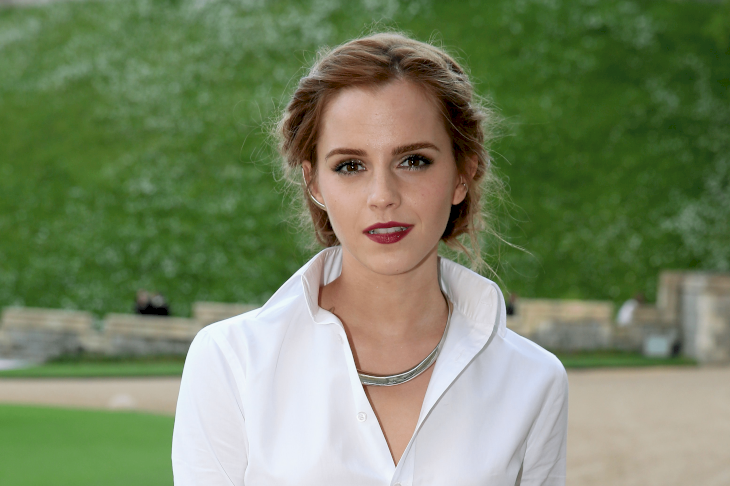 ---
But she never had the large front teeth that Hermione had in the books. And as the actress grew up, it became evident that she was looking less and less like JK Rowling had imagined her. Still, Watson was determined to get the part, even if it meant she had to audition many times over, alongside muggles.
A quick Hermione, living her best life✨ pic.twitter.com/I7hTUja1Jx

— Sophia 🐥 (@peaceofseoul) August 12, 2018
---
She told W Magazine, "I ended up doing eight auditions to get my role. I auditioned with maybe three or four different sets of Harrys. I would just literally like sit by the telephone and wait to get a phone call and sometimes it would be weeks." Well, her determination certainly paid off.
---
DUDLEY DURSLEY
Considering how well Harry Melling played the role of Dudley, most fans forget that he doesn't exactly look like the character from the books. Aunt Petunia might've said he was her baby angel, but Harry Potter felt that Dudley was more like a pig in a wig. Phew! Now that's quite the insult!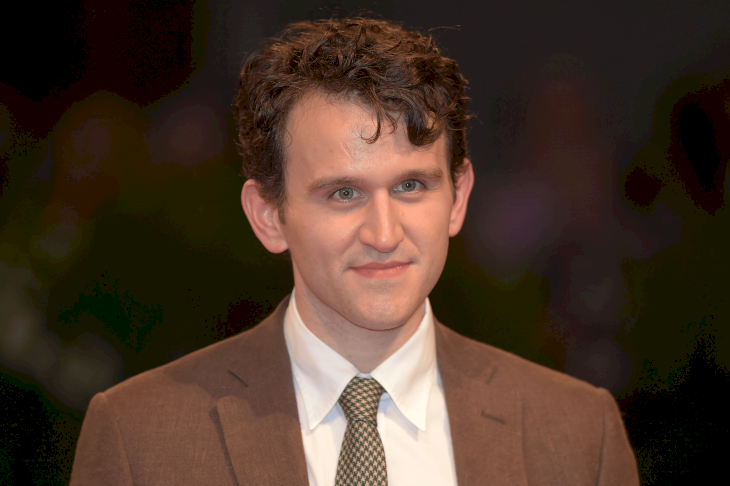 ---
Regardless, Dudley was meant to have blond hair that lay smooth on his head and watery blue eyes. In the movies, Dudley had brown hair and blue-green eyes. But no one made too much of a fuss about it, because the actor's performance was just that believable. Though, Melling does stress that he's nothing like the character he portrayed.
---
He told People, "Everyone does say it's fun to play the baddie, and I do think there's a lot of truth in that. I like to think that I'm not an evil person or malicious in any way." If you look at him now, though, you'll struggle to reconcile the man with the child who played Dudley. What a transformation!
---
GINNY WEASLEY
Rowling describes Ginny with bright brown eyes and a flaming red mane. Truth be told, actress Bonnie Wright fit the mould for the most part here, except for her green-blue eyes. However, there's one other striking difference. One that most Harry Potter fans will know about. Ginny was meant to look a lot more like her brothers, Fred and George.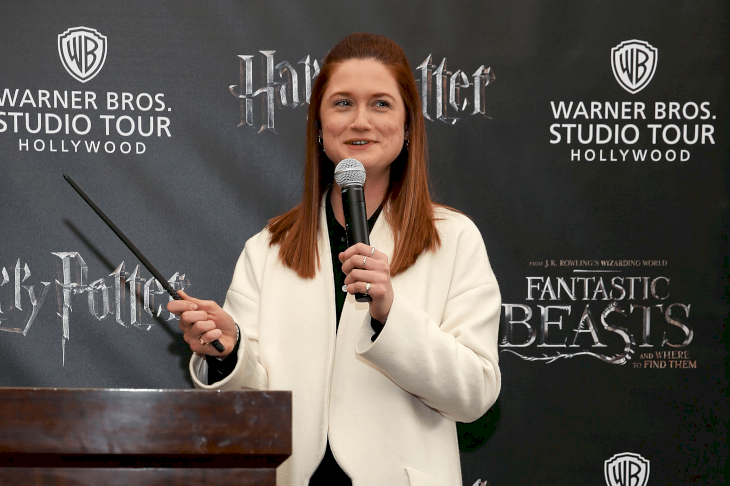 ---
I don't know about you, but Ginny didn't look anything like her siblings in the movies! But it does make sense that the actress would look nothing like the actors who played the twins unless they were related. Funny enough, Wright's road to Harry Potter is actually due to her real sibling, Lewis, whom she calls her own Ron Weasley.
---
During a Dallas Comic Con panel, she said, "He was a fan of the books and as his younger sister, he saw me as his Ginny and we heard they were doing these auditions and they were going to make these books into films. He said, 'You should go and audition for the role of Ginny.'"
---
SEVERUS SNAPE
Make no mistake, the great Alan Rickman was born to play Snape. He was even on Rowling's shortlist of whom she wanted as Snape before casting even began. While Rickman personified the professor in every single way and understood the subtle nuances of the character probably better than anyone else alive, there was one teeny-tiny difference.
---
In the books, Snape is meant to be around 31-years-old. However, in the movies, Rickman was already 50 plus by the time he got the role. But hey, age is just a number, right? Interestingly, he was also one of the only actors to receive a hint of what his character's future would entail from the author of the series.
---
Rowling revealed to him how important the word "always" would be to Snape's development and how he'd come to shape the franchise in such an impactful way. Talk about trusting someone with the keys to the kingdom. She wanted him to portray the character from the beginning and entrusted him with one of the franchise's biggest secrets!
---
NARCISSA MALFOY
Helen McCrory turned in a fantastic performance as Narcissa, but she didn't exactly match how the character was described in the books. For one, she was described as being much younger – similar to the complaint about Alan Rickman's Snape. Second, she was meant to have a head full of white hair - not the half-black half-white appearance in the movies.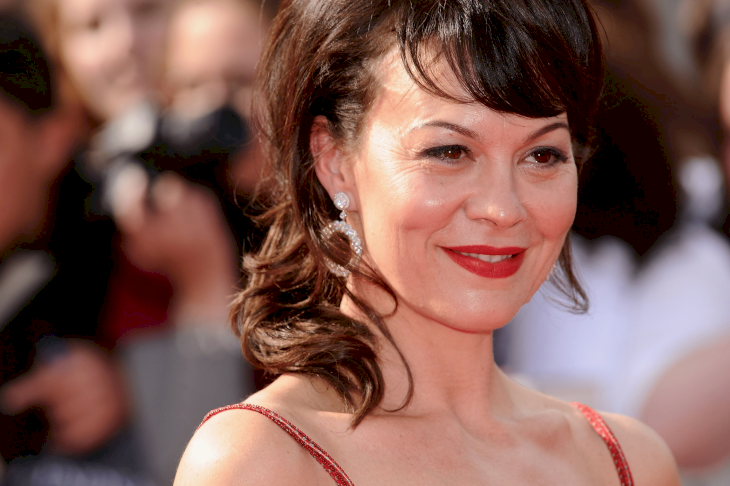 ---
The reason for the change in hair colour was simple. Half-Blood Prince's director, David Yates wanted Narcissa to look more like her sister, Bellatrix Lestrange. But he also wanted her to look like she belonged to the Malfoy family known for their platinum blonde look. Interestingly, McCrory had actually been cast as Bellatrix, but she was forced to withdraw.
---
She told Parade, "I got pregnant with my first child, and insurance wouldn't cover pregnant witches! It was lovely that they invited me back and wanted me to be a part of it somehow." But what would she have been as Bellatrix and who would've been cast in the Narcissa role then? Would it be the amazing Helena Bonham Carter?
---
HARRY POTTER
This is controversial because to a whole generation, Daniel Radcliffe is Harry. However, that doesn't take away from some changes made to his character. In the novels, Harry is known for two features: his mother's green eyes and his father's dishevelled look. In the films, this was absent since Radcliffe had a cleaner cut and boasted blue eyes.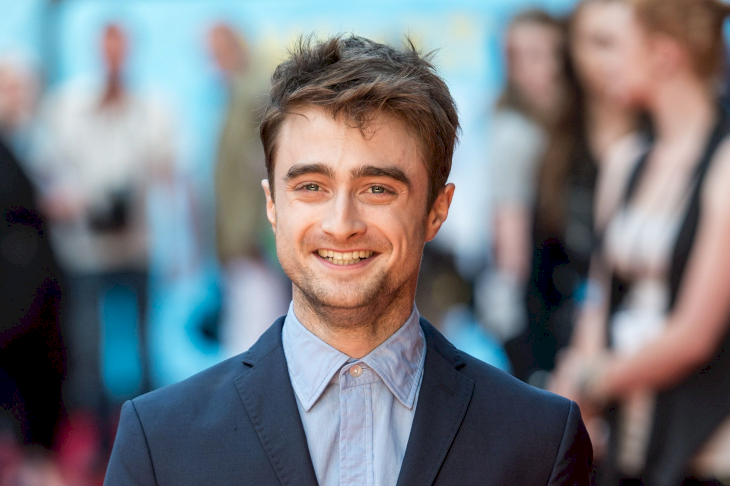 ---
As it turns out, the search to find the right Harry was an exhausting process and kids with brown eyes were disqualified immediately! Harry's green eyes were very important but Radcliffe wasn't used to the colored lenses. And well, after going through so much to get their lead, the production finally decided to continue with Radcliffe's original eye color.
Day 1 of #31daysofHarry - Harry Potter#HarryPotter #illustration #characterdesign #digitalart #photoshop #art #sketch pic.twitter.com/VPDwQIVIOf

— Lisa Pelayre 🐰 🎃 (@Priello) July 3, 2018
---
Director Chris Columbus actually had his eye - pardon the pun - on Radcliffe, but the child actor wasn't interested. According to the casting director, he didn't want to be an actor anymore. Fortunately, one of the producers knew his father and reached out to him to convince the actor to audition. And the rest, as they say, is history!
---
When it comes to movies, it won't always stick to the source material. Directors will interpret characters differently that fit their desired aesthetic. Sometimes it works out, other times it doesn't. In the case of Harry Potter, it's definitely the former! Do you think Snape's age would have mattered? And are you disappointed that Voldemort didn't have scarlet eyes?