Rupert Grint And Tom Felton Are Staying Away from Hollywood: Details About Their Lives After Harry Potter
Regardless of how many years it has been since the last Harry Potter movie aired, true fans of the franchise keep rewatching their favorite story and following the lives of its actors. Tom Felton, who portrayed Draco Malfoy, is definitely everyone's favorite villain; however, there are things about his time on HP you had no idea about.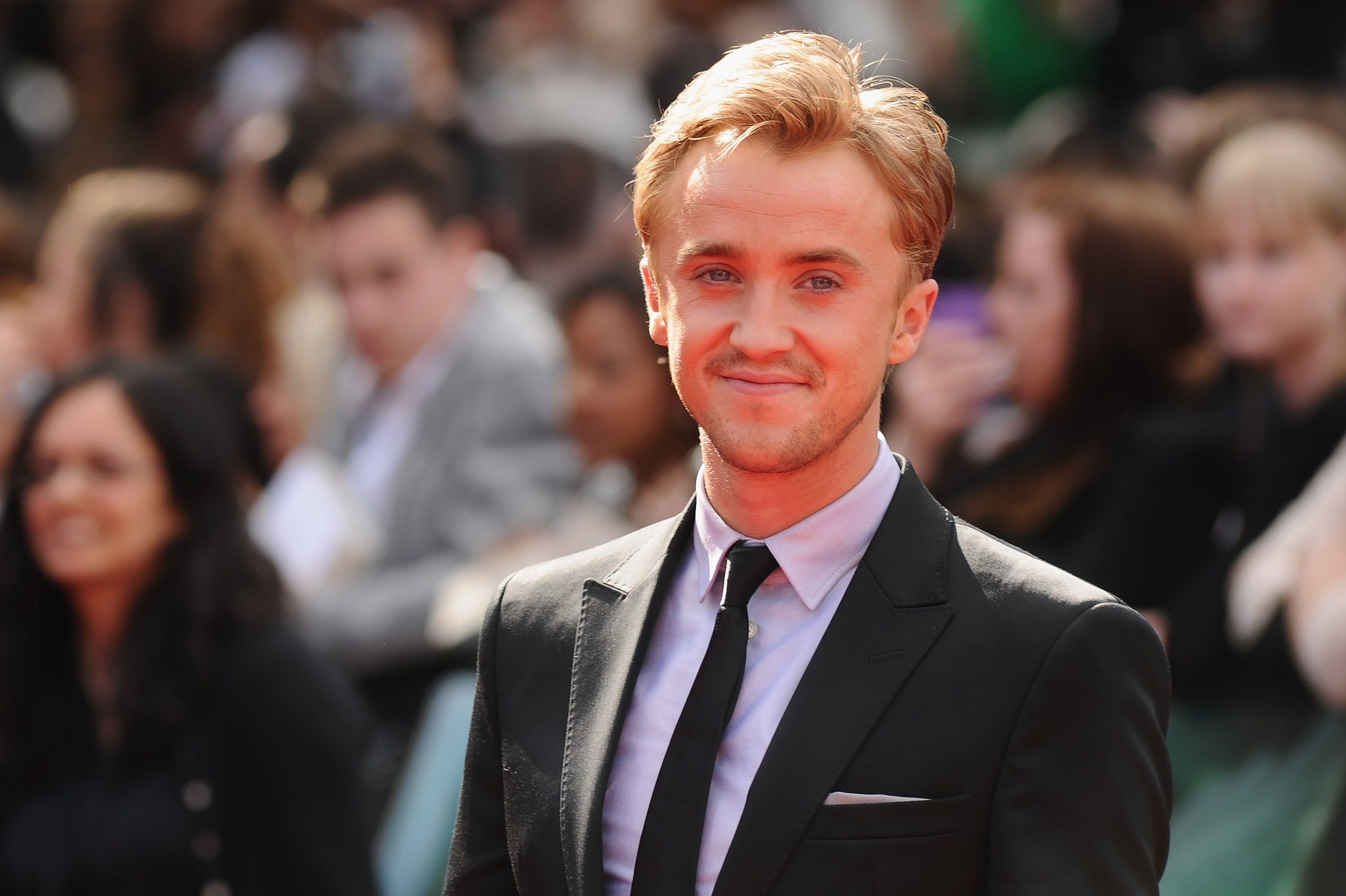 ---
And what about Rupert Grint, the guy who played Ron Weasley in the Harry Potter series? His role in Harry Potter was the biggest one yet for the actor. Although Grint's performance was perfect, he never managed to replicate his success.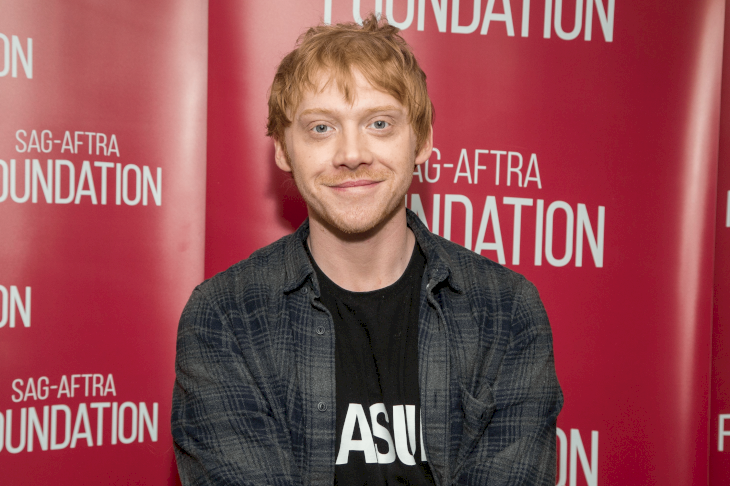 What happened to these actors? What unexpected career path did Grint want to pursue when he was a child? Why can't he watch Harry Potter past the third film? Why was Felton happy to leave the Harry Potter franchise? How did he lose all his money? And what do we know about Grint and Felton's relationship? Let's find out!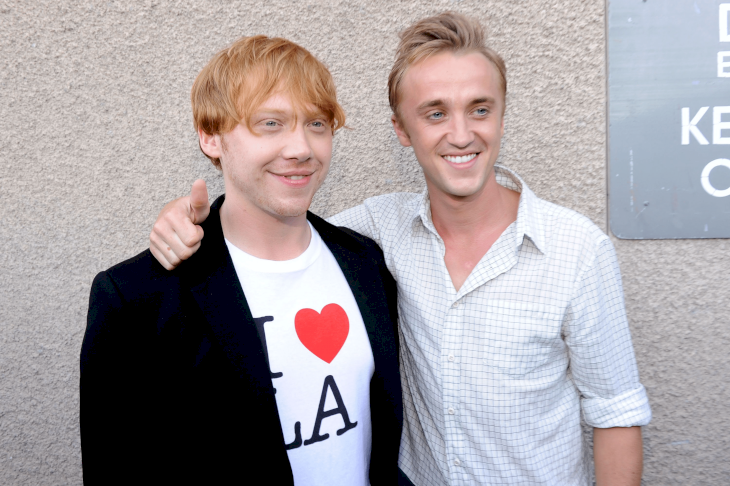 ---
TOM WAS FAMOUS BEFORE HARRY POTTER
When Tom auditioned for the magical franchise, he had already starred in a few big movies. His mother's friend helped 10-year-old Tom land an audition for The Borrowers. Although the film wasn't a huge success, it proved to be a golden ticket to the cinematography world for little Tom Felton.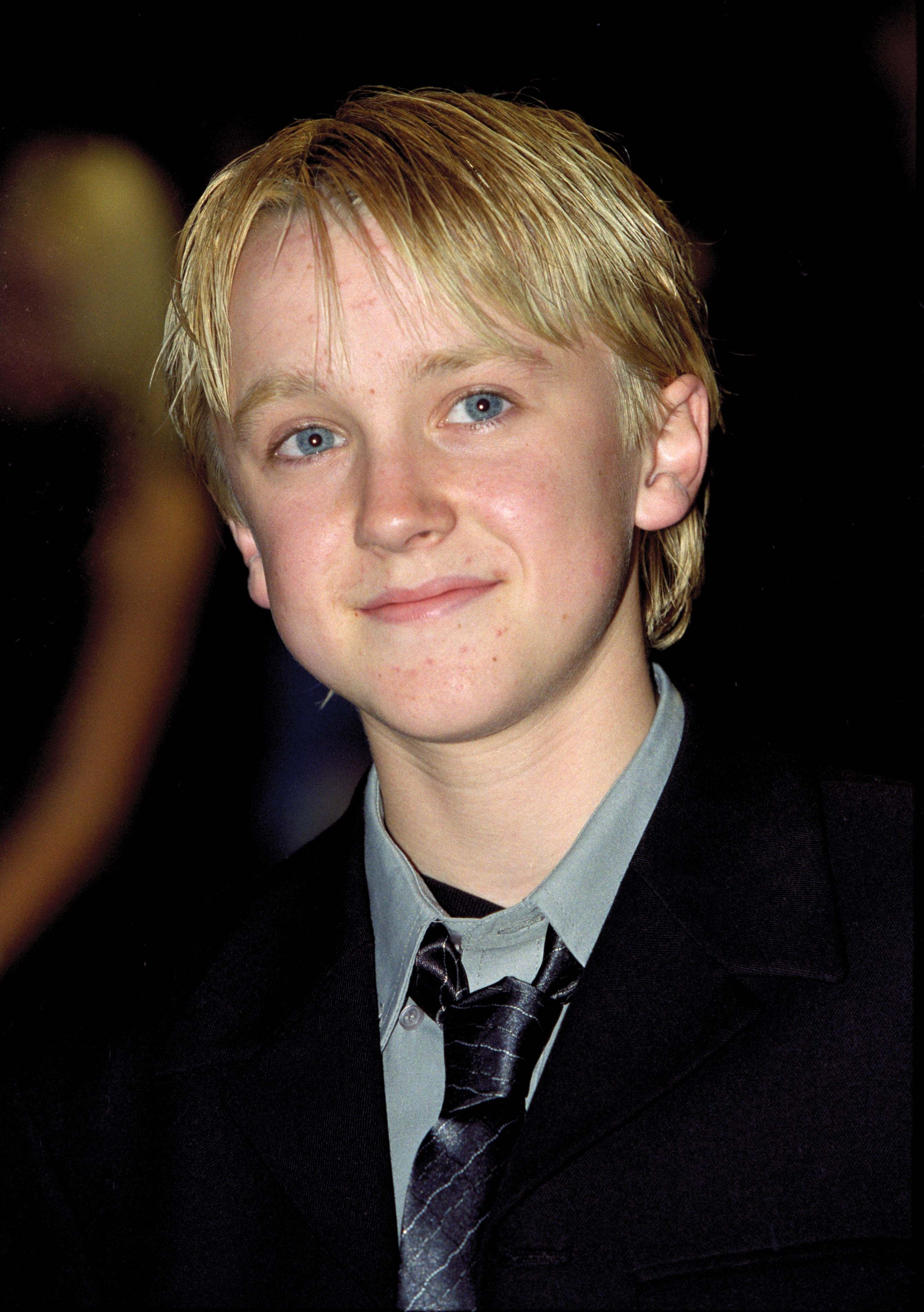 ---
A few years later, he starred in a really big project, Anna and the King, alongside Jodie Foster. But that wasn't the role that made him famous! Can you believe that when Felton came to the HP auditions, he hadn't even read the books?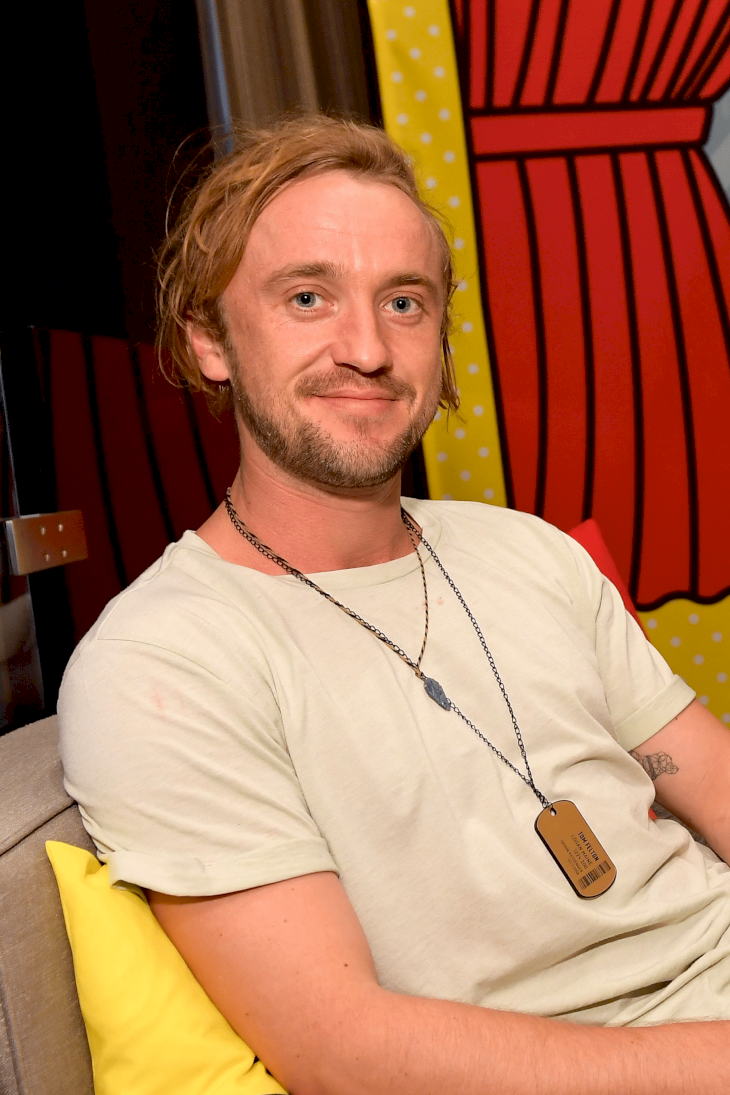 ---
Speaking on ITV 1's breakfast show Daybreak, the actor revealed: "I was probably the only child in the country who auditioned not having a clue what Harry Potter was, per se."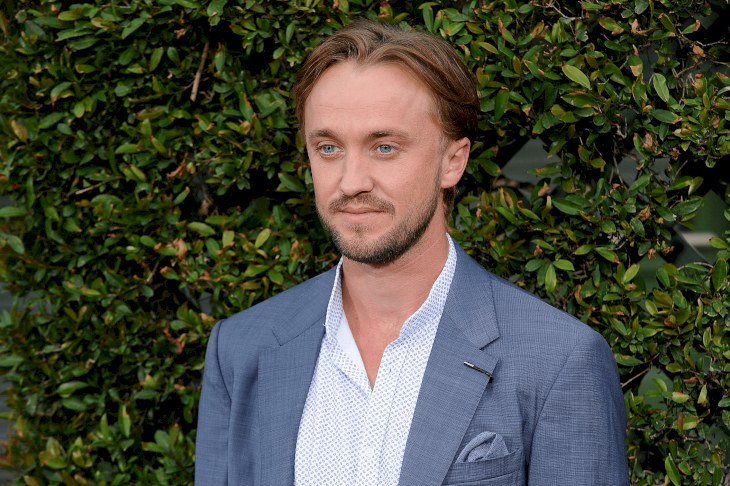 ---
Moreover, he initially auditioned for the role of Harry Potter! Just imagine! The producers decided Tom Felton would look much better as a bad guy, and they asked him to audition for Malfoy.
---
TOM FELTON MADE US LOVE DRACO MALFOY
Girls just love bad guys, and Malfoy, through Tom Felton's portrayal, quickly became popular. This was unexpected both for Tom and for the movie creators, including Joanne Rowling herself. She has never hidden the fact that she doesn't like Draco. For instance, in 2015, she tweeted:
.@gillianngracee Draco turns 35 today. I'm not invited to the party, mainly because I keep telling girls they're misguided to fancy him.

— J.K. Rowling (@jk_rowling) June 5, 2015
---
Felton himself also said that Draco isn't the best choice dating-wise. "I'm not too sure Draco would be a good boyfriend. Ron however?" However, nothing either Tom or Joanne said stopped the fans from loving and romanticizing Draco's character. Tom Felton became almost as popular as Daniel Radcliffe! And he only had a supporting role in the franchise.
---
HE LACKED FREEDOM
Tom Felton spent 12 years acting in the Harry Potter franchise. That was half his life back then. Although many would find such fame, popularity, and money appealing, Tom regretted his lost childhood. We practically witnessed how the childhoods of the Harry Potter actors passed in front of us.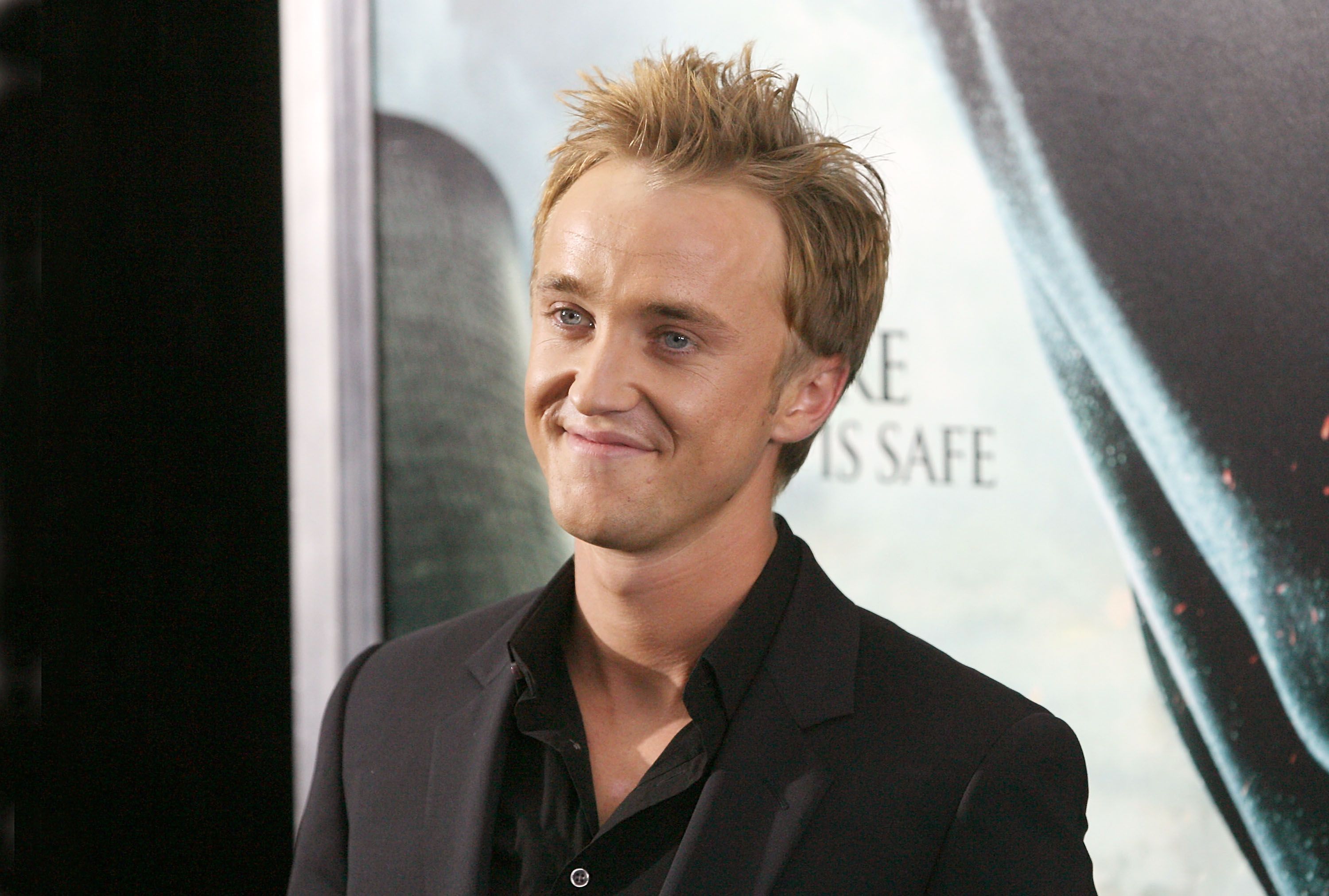 ---
Whereas some of his co-stars were emotional about the franchise that became their childhood ending, Tom felt otherwise. In an interview with Daily Mail 2010, he revealed his emotions about it: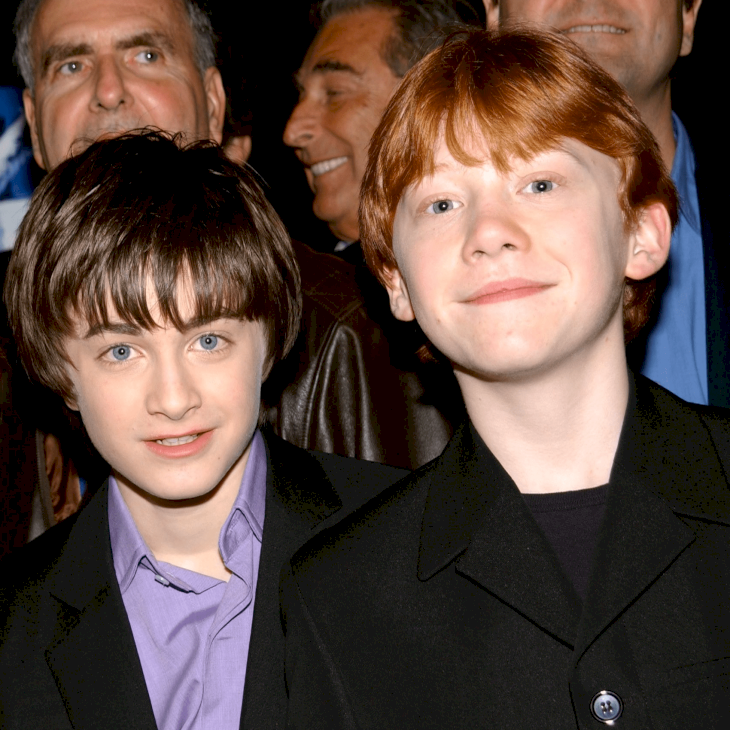 ---

"I know Daniel and Rupert had a bit of a cry when it was their last day and the crew screened a showreel of the past ten years. But I feel a real ­mixture of emotions."
---
He said that even though he did feel sadness, at the same time he also felt excitement. Tom confessed that over the last 10 years he hadn't had the freedom to get involved with any other projects. He couldn't even keep his own hair color or get a tan.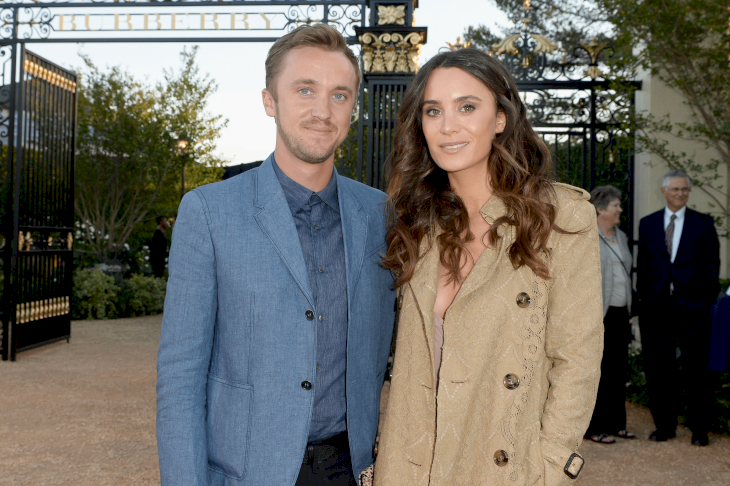 ---
Also, any activities that seemed dangerous, like skiing, were prohibited. According to Tom, many people think that childhood can be exchanged for money and fame.
---

"But the idea of money — putting a price on your childhood — is ridiculous. You will never get those years back and you can't put a price on them."
You really can't get your childhood back, right?
---
TOM FELTON DIDN'T LIKE FAME AND MONEY
In an interview with the Daily Mail, the actor revealed that the idea of being popular is much more appealing than reality. He made about $3 million for his role in the popular franchise, but he wasn't very happy about that either.
---

'I bought a lot of rubbish things that kids buy: skateboards and clothes and typical teenage stuff,' he says.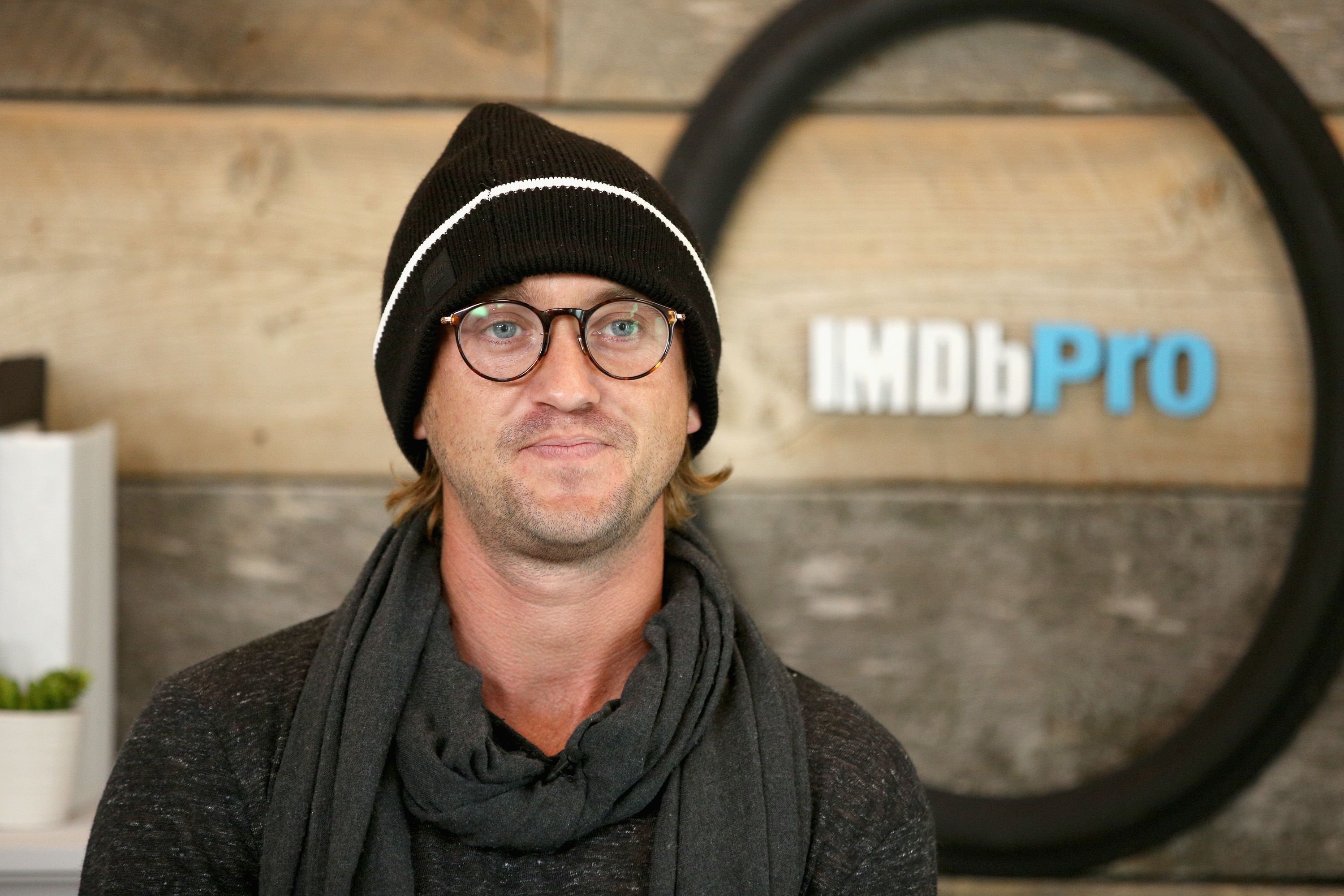 ---
He also spent a lot of money on expensive cars for himself and his family members. Although Tom's parents warned him that he shouldn't be spending all the money he had made, he didn't listen. It actually caused a lot of problems for the young actor. He ran out of money and racked up huge debts.
---
Collectors took his expensive cars, and at some point, everyone's favorite Tom Felton found himself in an awful financial position. He spent a lot of time trying to figure out how to handle his finances. While Felton's friends were having fun, receiving cars as gifts from their parents, and going on trips, Tom was trying to understand where all his money had gone!
---
TOM FOUND HIS CALLING AFTER HARRY POTTER
Apart from the fact that Felton showed his real hair color to the world and started tanning, he also decided to start a music career. While he was starring in Harry Potter, Felton dabbled in his love for music. In 2008, he created a YouTube channel "Feltbeats" which he posted his original songs on.
---
Tunes like Time Well Spent, and Time Isn't Healing, which are now on iTunes, shocked fans when they found out Draco Malfoy could sing. In an interview with The Sun, Felton revealed he had landed a recording deal with an independent label to create some hip-hop hits, "I am looking to get into the grime rap UK scene."
---
However, despite a few EP releases and some viral attention on YouTube, his music has not been popular or successful enough for him to forge a new career path. Many wouldn't even recognize Felton when he played in public, which also wasn't a positive start to his music career.
---
TOM FELTON'S OTHER ROLES
Felton's co-stars did everything they could to stay away from roles that were similar to their characters in Harry Potter. When Rise of the Planet of the Apes aired in 2011, everybody started talking about Felton portraying another Malfoy again. His character in the movie really was somewhat similar to Draco Malfoy, and that surprised the actor's fans.
---
Felton has always said that he is nothing like Draco Malfoy and he wants people to see him as different from his on-screen image. After that, he starred in plenty of movies (mostly, independent ones), but for many, he still remains Draco Malfoy. Recently, he has been popping in and out of different sci-fi projects.
---
4 years ago, he had a recurring role on CW's The Flash, as Julian Albert, and later he landed another recurring role on YouTube's Origin, as Logan, who, surprisingly, wasn't evil.
---
RECONNECTING WITH HOGWARTS
Although Felton was happy the shooting was over, he's remained friends with plenty of his ex co-stars. For instance, the actor is very close to Jason Isaacs, who portrayed Lucius Malfoy, Draco's father, in the franchise. Draco and Lucius are definitely memorable and became two of the most remarkable Harry Potter characters.
---
If you follow them both on Twitter, then you should know the two actors are very close and tweet one another all the time. After Isaacs praised Tom for his work on Tom Felton Meets the Super Fans, Felton was grateful to his movie father, and thanked him by calling him "father."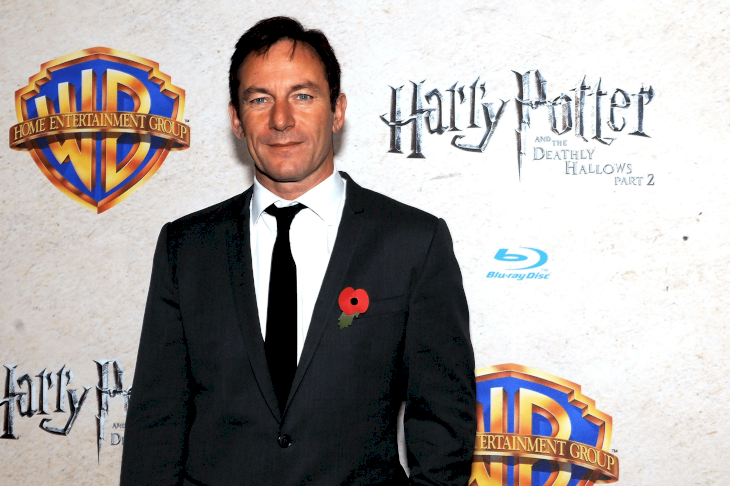 ---
He wrote: "you were too soft with me. Cheers father". Tom Felton is also very close to Emma Watson (is anyone surprised there are so many fan-fic stories about Draco and Hermione?)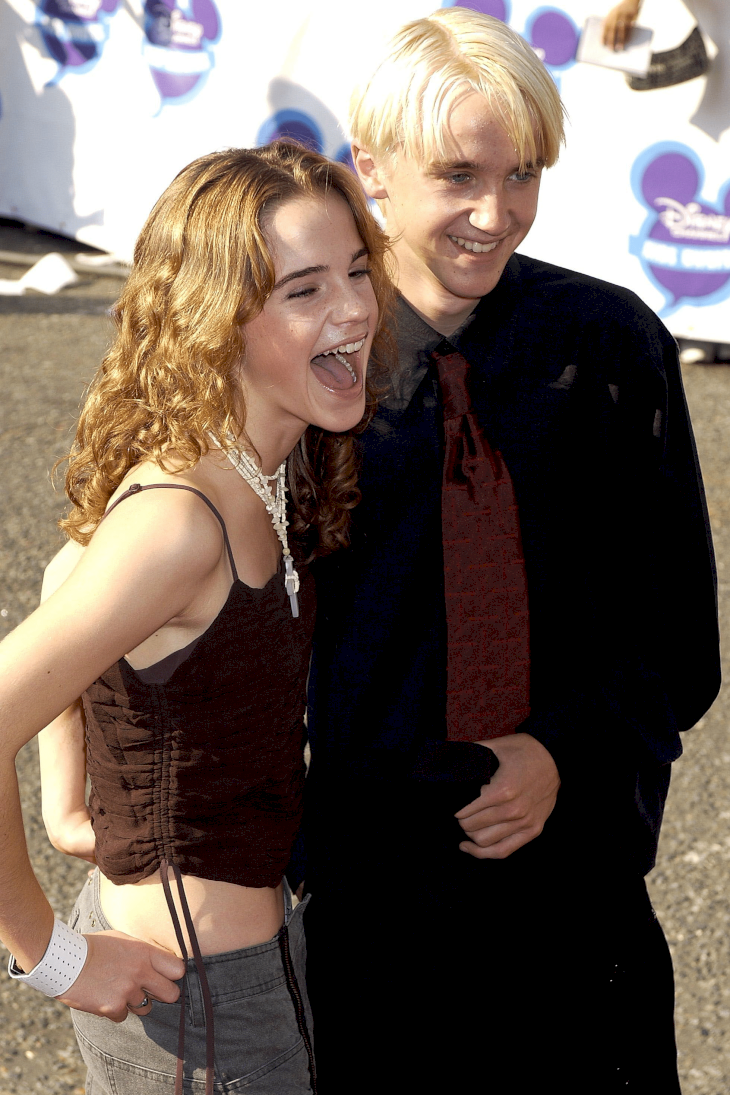 ---

"Lovely Emma," Felton told Us Weekly. "We do see each other quite a lot actually. We just don't always post pictures about it. Everyone loves the reunion of it. We're reuniting all the time we just don't always post it on Instagram."
---
The actor still posts nostalgic pictures from the set of Harry Potter. For instance, recently he posted a picture that made it clear Felton's grandfather also appeared in the franchise. "This is Lee Jordan....and my grandpa, my real actual grandpa (on the left) x" he wrote.
---
It's clear that after all these years, Felton has started appreciating his magic past a bit more. He and his on-screen parents even participated in a reading of Harry Potter for the Wizarding World website.
---
DIRECTORS DON'T WANT TO WORK WITH HIM?
Some think that directors don't want Tom Felton in their projects, but this is not true. The actor has acted in more than 15 films since the end of Harry Potter, portraying various characters. But still, since HP, not a single character Tom has portrayed has gotten close to Draco's popularity.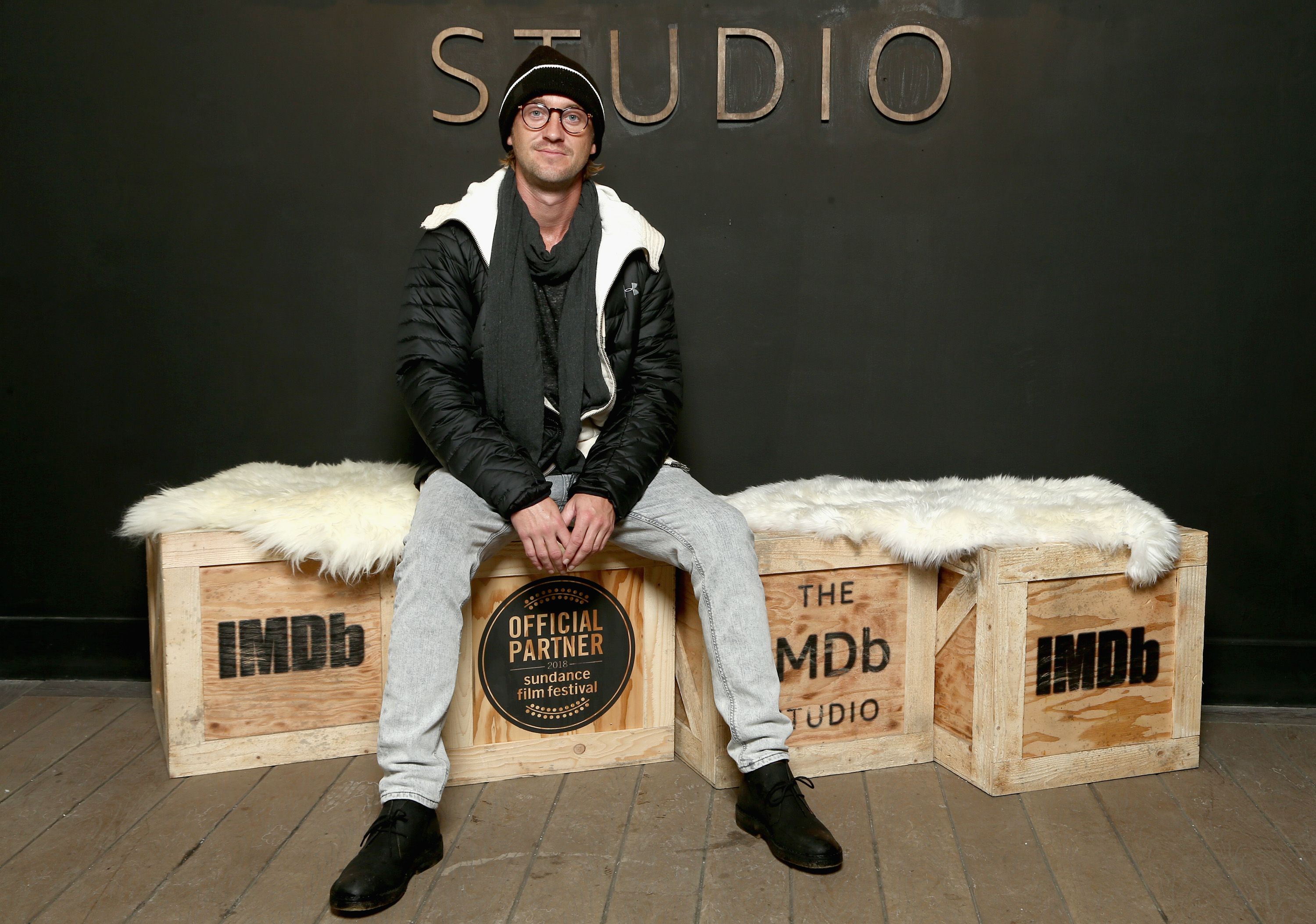 ---
Tom usually gets supporting roles, and critics believe this is because he is not very ambitious. Tom Felton probably does not need fame and millions because as he has already said money brought him a lot of troubles. And fame is only good for the taking, so that's why the actor turns down big roles.
---
Felton says that at times, he's not confident. In real life, he is nothing like stuck-up Malfoy who thinks anything and anyone has a price!
---
AND WHAT ABOUT RUPERT? 
Born in Essex, he comes from a big family. He is the eldest of five siblings. Unlike Ron Weasley, whom we all know and love, Rupert was a well-behaved child, and he never caused any trouble for his parents or school teachers.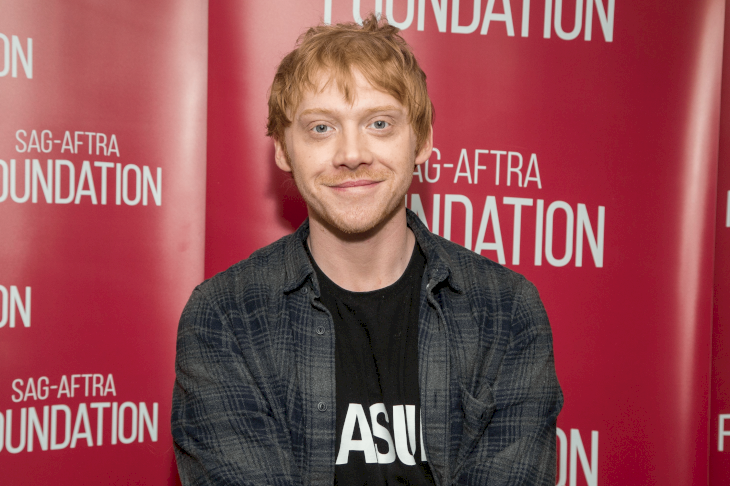 ---

"Probably the worst thing I did was steal a hairbrush and a Billy Goats Gruff book from a local shop," the actor once recalled.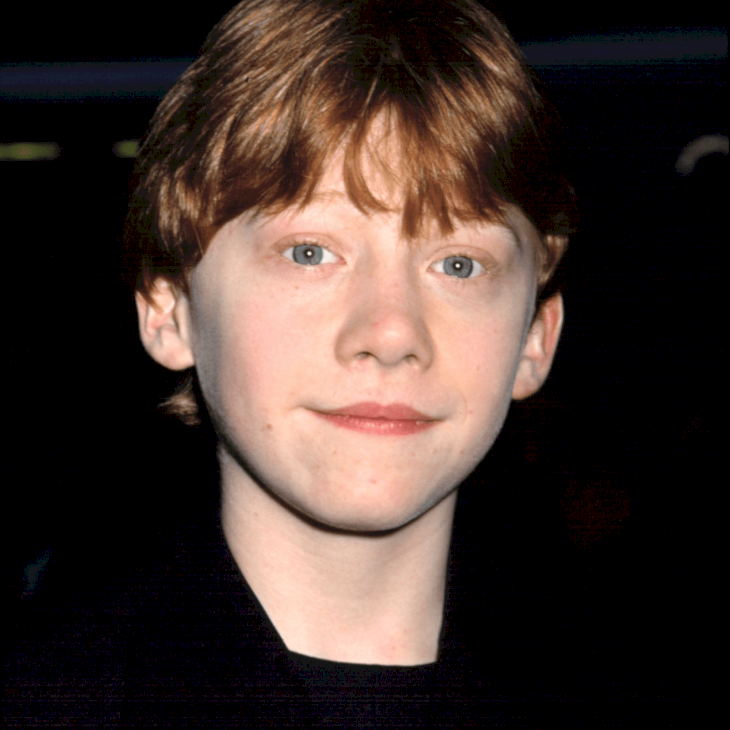 ---
I bet his parents were happy to have such a well-behaved son! At school, Grint gained a lot of attention due to his mop of unruly red hair. His nickname was Ginge, which is short for ginger, and his great-grandfather lovingly called him Copper Knob. Who knew that this exact mop would bring Rupert the role of a lifetime!
---
RUPERT DIDN'T EVEN WANT TO BE AN ACTOR
His dream was to… become an ice-cream man! Grint once explained that it "always seemed like a really cool job." Well, it probably is because you get to eat so much ice-cream on a daily basis! But life had other plans for Rupert, and he soon followed his actual calling.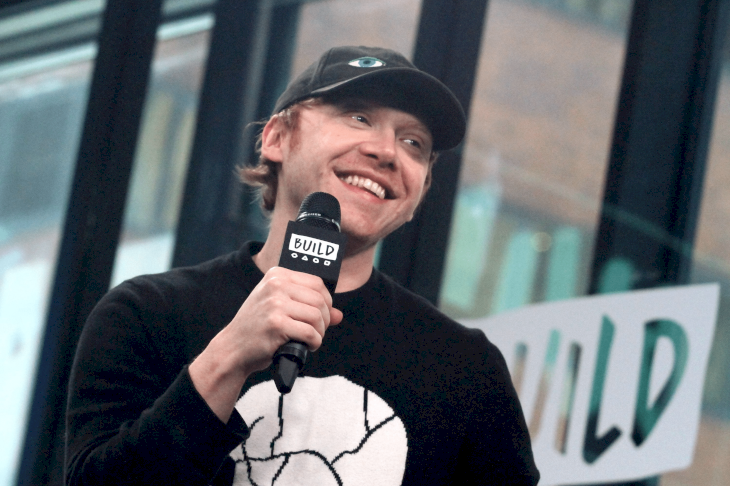 ---
At school, he took an avid interest in acting and had a lot of roles in school plays. Among others, he played a fish in Noah's Ark and a donkey in another play. I'm sure that they were HILARIOUS! But he never studied acting or even acted professionally… when he landed the role we all know him for.
---
RUPERT HAS ALWAYS BEEN AN AVID HARRY POTTER FAN
So it's no wonder that as soon as he learned that there was going to be a movie about the young wizard, he just knew that he had to be in it. And he knew that the best role for him would be the protagonist's best friend, Ron. After all, he also had his mop of hair going for him!!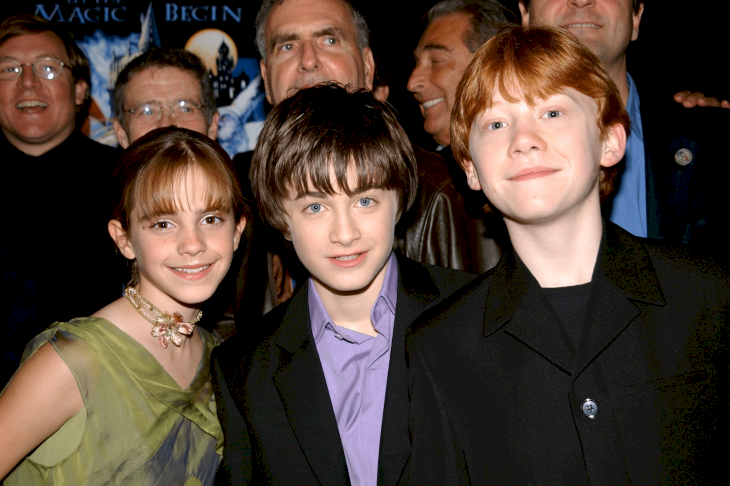 ---
So to get the role, Rupert sent in an application. But when he didn't hear back, he decided that it was time to make one more attempt and show how talented and creative he was. He sent in a video, where he… rapped about how much he wanted to get the role! The actor later elaborated on how unique his video was.
---

"My video was in three parts. There was a rap about myself; I dressed up as a woman and did a little sketch in the character of my drama teacher, then I read some Ron Weasley dialogue,"  the actor shared.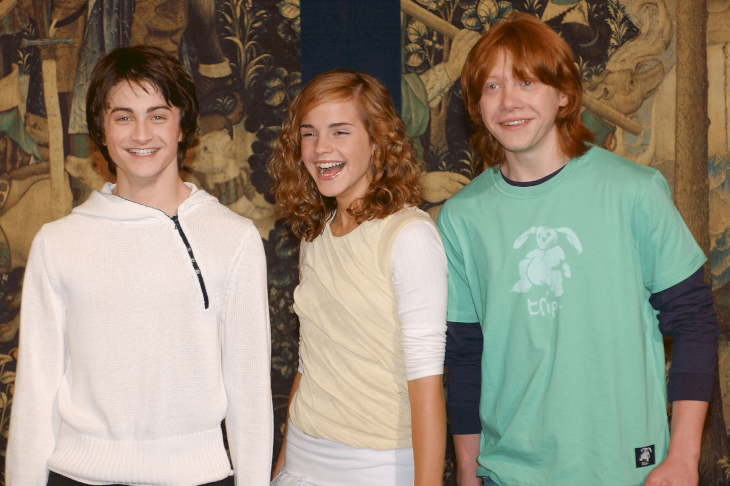 ---
I'm pretty sure that when J.K. Rowling and the casting crew saw the tape, they realized that they didn't have to look for a better actor for Ron! That's how ten-year-old Rupert Grint landed the role that became the envy of redheads all over the world. And then… the magic began! Rupert's first day on set was fantastic and literally magical.