12 Actors That Left Grey's Anatomy For Good
Was Patrick Dempsey's decision to leave his choice? Why has Justin Chambers really left? And what scandal did Isaiah Washington and T.R. Knight's departure provoke? Today we'll be telling you about why our favorite actors left Grey's Anatomy!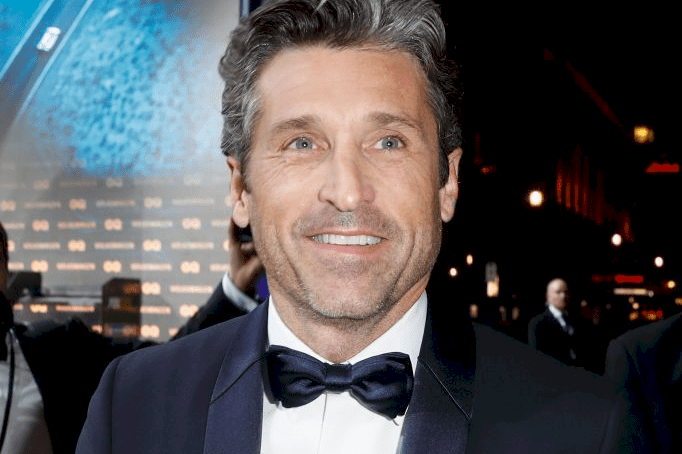 ---
SANDRA OH AS CHRISTINA YANG
Let's admit it, after this actress's departure, Grey's Anatomy was never the same. Even years after, Cristina still silently follows Meredith, occasionally sending her messages. Despite the drama that was started by Sandra Oh's departure, the reasons behind her decision to leave were quite simple. She shared them in an interview with the Hollywood Reporter: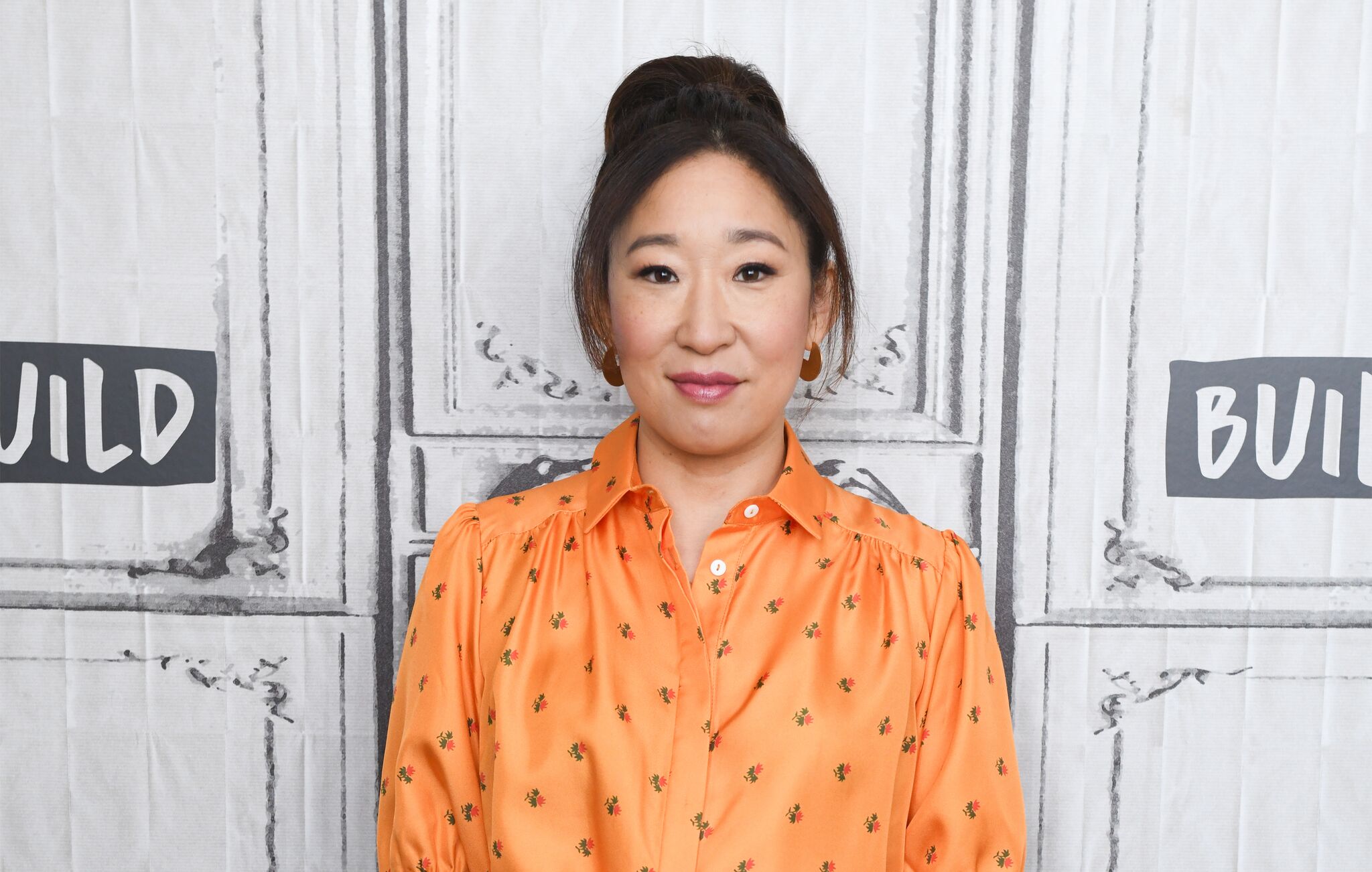 ---
"Creatively, I really feel like I gave it my all, and I feel ready to let her go," Oh revealed. "It's such an interesting thing to play a character for so long and to actually get the sense that she wants to be let go as well. [Cristina] wants to be let go, and I am ready to let her go."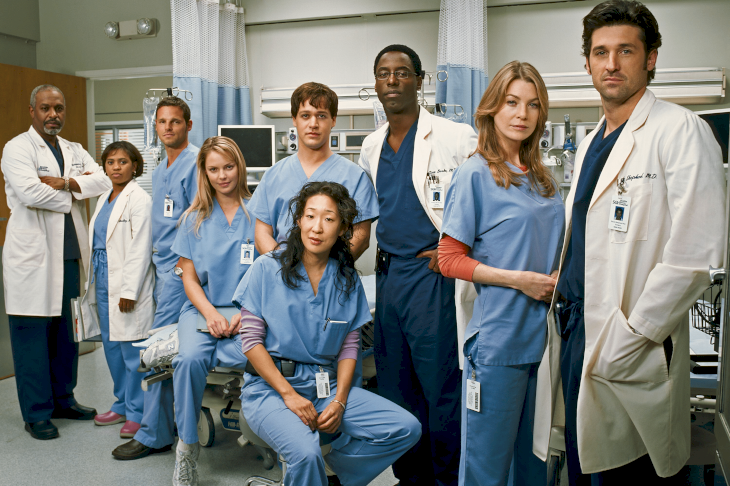 ---
But don't think that it was an easy decision for her. Sandra spent 2 years getting ready for it. She revealed that she first thought of leaving the show back in 2012 and needed "a lot of therapy" before officially telling creator/writer Shonda Rhimes about it.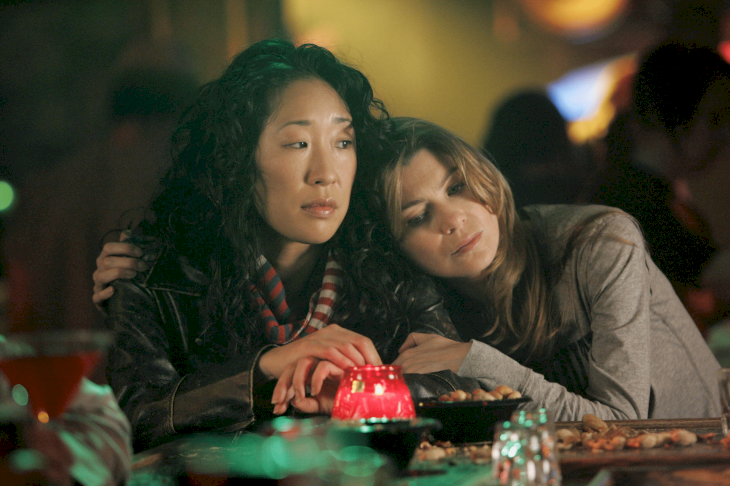 ---

Oh continued: "I gave myself two years to emotionally let go. At the end of last season, Shonda took me aside and said, 'What are your thoughts?' I said, 'I'm ready.'"
---
Despite the audience's love for her character, Sandra is not going to go back to Grey's, and says that Killing Eve is her new home. She is planning to stay there for as long as she can. We'll just have to live with this fact and rewatch the episodes of Grey's Anatomy with Cristina in.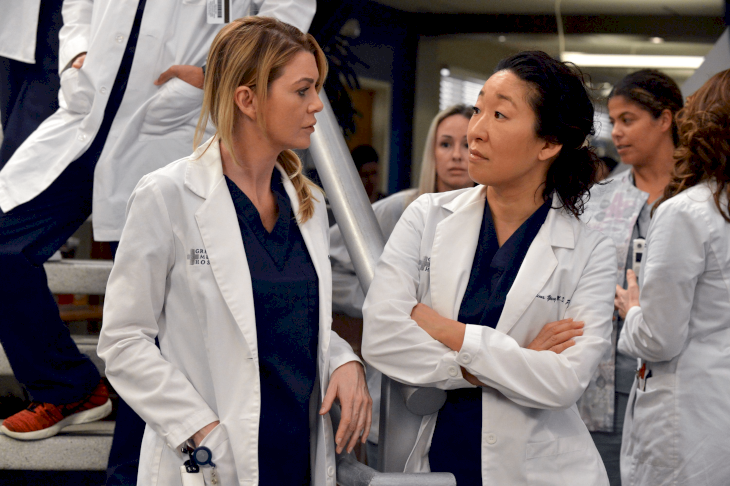 ---
ISAIAH WASHINGTON AS PRESTON BURKE AND T.R.KNIGHT AS GEORGE O'MALLEY 
Why would we decide to speak about these two actors together? They left the project at different times, but the reason for their departures was over the same event. One day Patrick Dempsey and Isaiah Washington got into a fight, and Isaiah reportedly used forbidden words in reference to co-star T.R. Knight.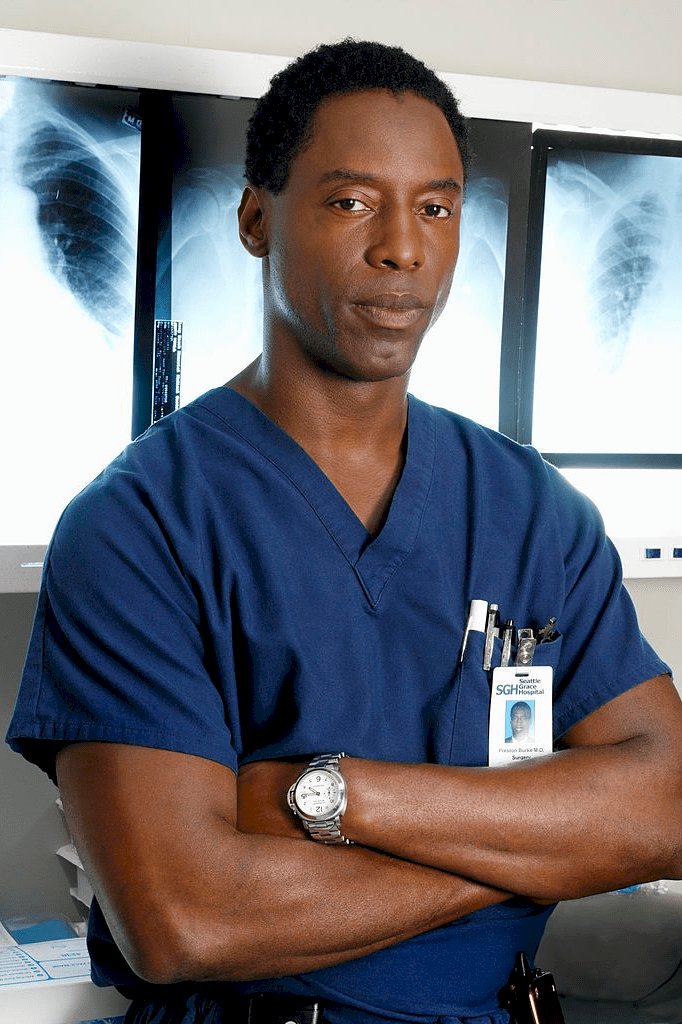 ---
A bit later he denied that he used that word in reference to his colleague, but nobody believed him. The press got hold of the story, and T.R. Knight became the object of the media's spotlight. As a result, he admitted he was gay and said that event had a huge influence on him.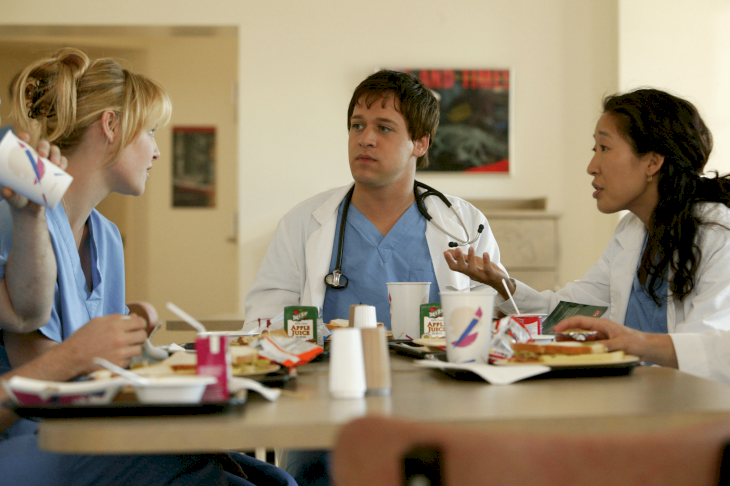 ---
Of course, Isaiah apologized to his colleague, but he didn't seem to understand the lesson and used the same slur again backstage at the Golden Globe Awards in front of reporters. He apologized again but that didn't matter. The ABC management decided to fire him, and Burke was removed from the show and from Cristina's life.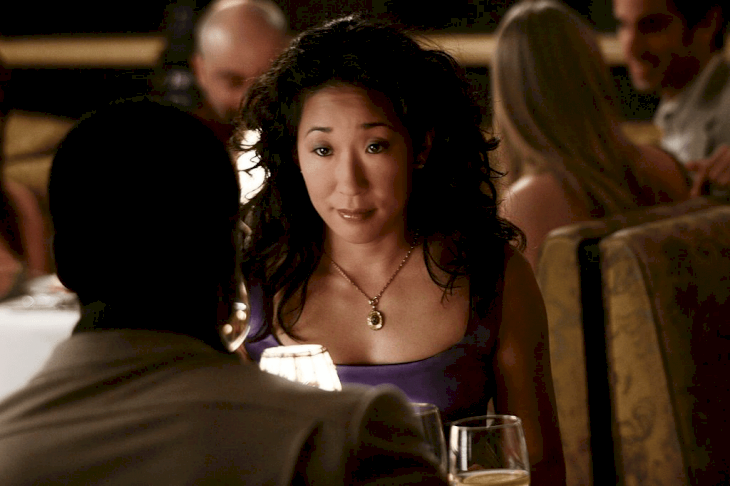 ---
Despite that, Isaiah appeared on the show once again, in the last episode with Cristina, and according to Shonda Rhimes, his appearance was necessary. A year after his departure, the actor revealed his version of the dramatic events that led to him being fired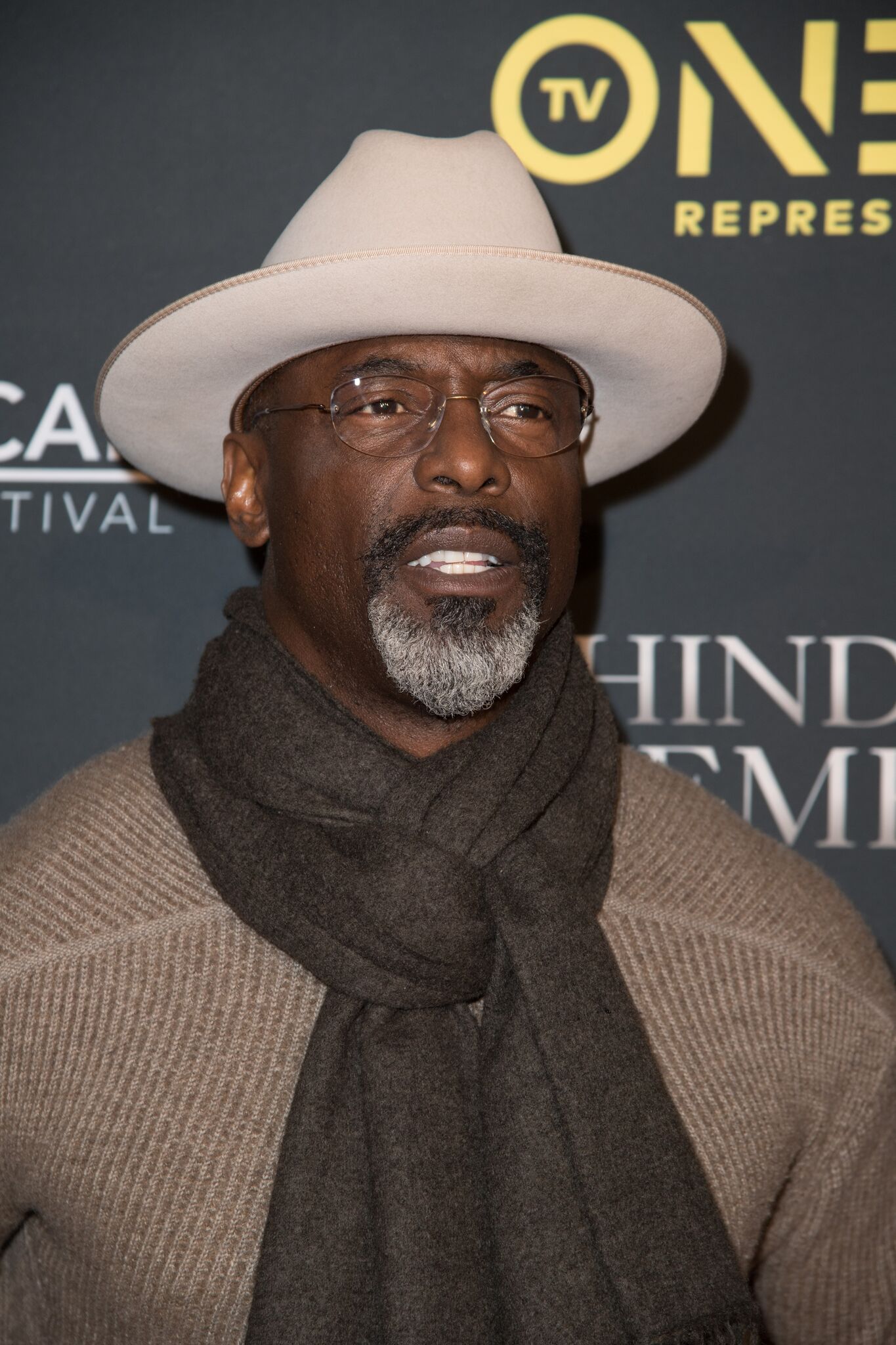 ---

"He misrepresented himself," Isaiah contended "He has been very disappointed in playing the character he has been playing. He told me that."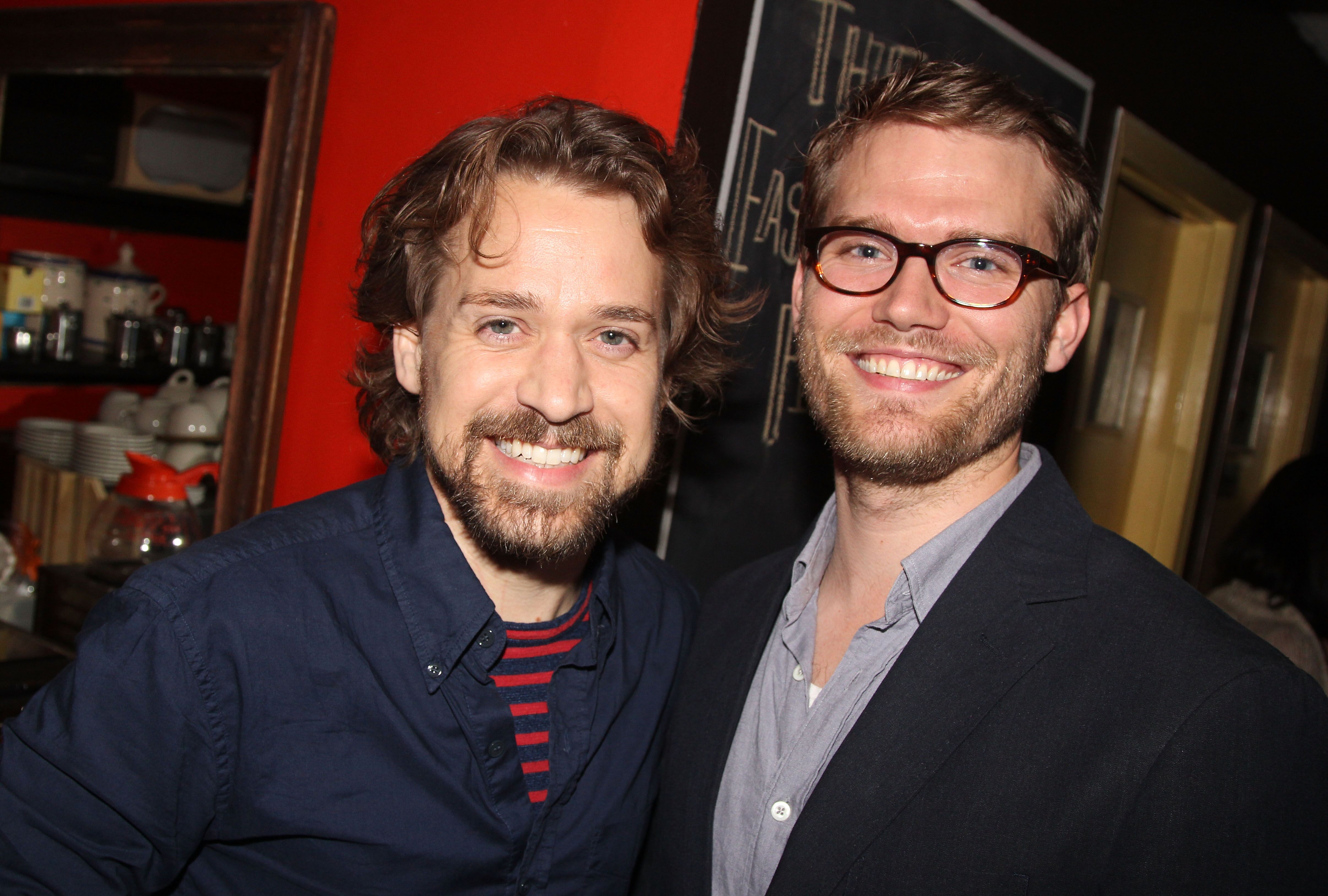 ---
What's interesting is the fact that later on his words were confirmed. It turned out that T.R. really wanted his character to be gay. He even stated that Shonda Rhimes was against him coming out!
---
Frankly speaking, we don't really believe that, and Shonda has denied such rumors. Anyway, the actor left the project saying he wasn't satisfied with the amount of his screen time. His departure was one of the saddest stories in the show's history and still makes us cry.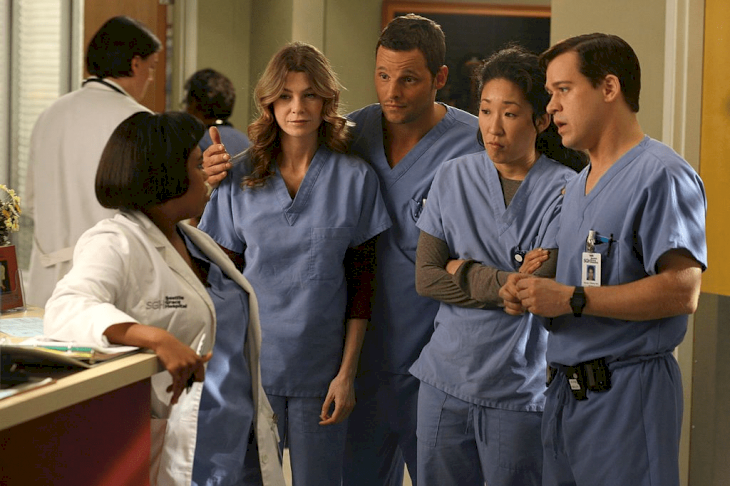 ---
SARA RAMIREZ AS CALLIE TORRES
This is another character whose loss didn't just mean the loss of a talented chiropractor, but also of one of the most dramatic love stories. Ok, do tell, who got their heartbroken when Arizona and Callie broke up? But we got even more scared when, back in 2016, Sara Ramirez posted a mysterious tweet: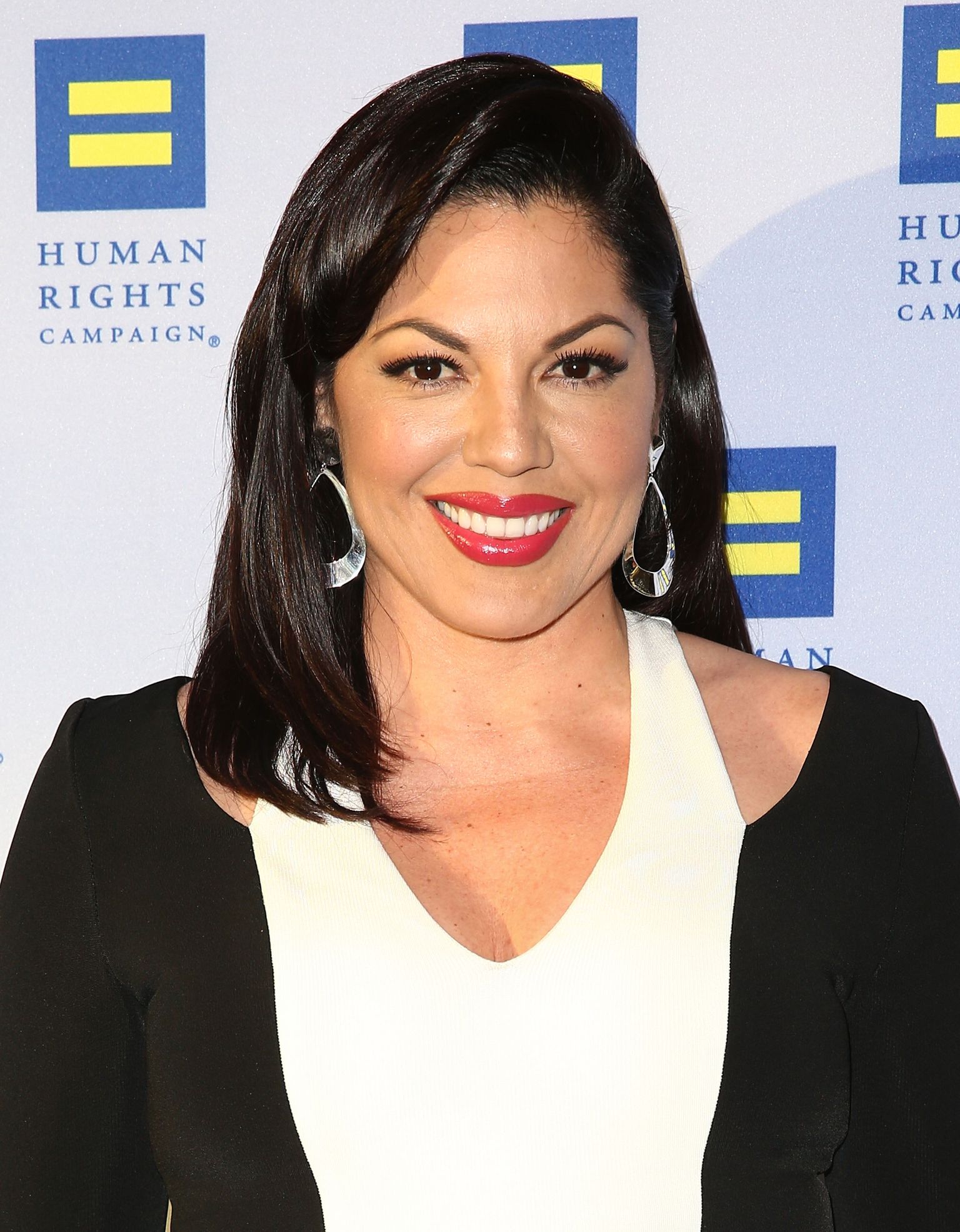 ---

"That's a wrap for Doctor Callie Torres … Thank You all for an enriching & unforgettable rollercoaster ride!"
---
A month later it wasn't a mystery anymore, as the actress confirmed her departure from the show, which was her family for 10 long years. In her statement, she hinted that maybe one day she would return, but as you know that hasn't happened just yet. The rumors about Callie coming back kept going on until the end of season 14.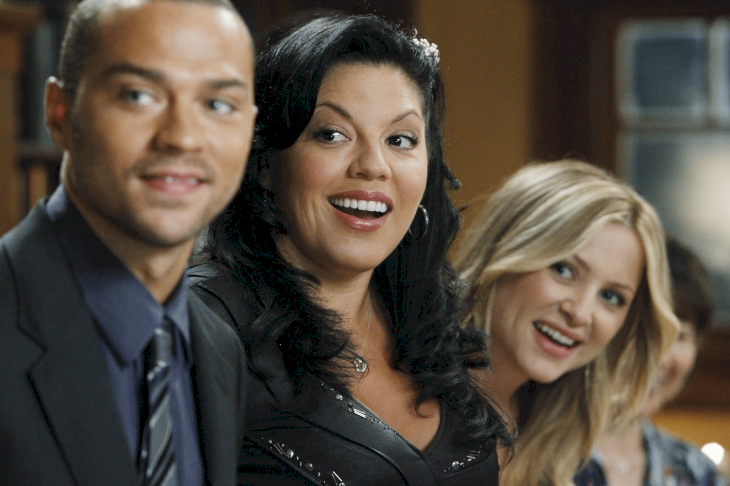 ---
And although we saw an easter egg from her, the actress did not appear on the screen. We understand why though. Back then she was portraying one of the main roles in Madam Secretary and was totally busy on set. Perhaps, there is a chance of seeing her in season 17?
---
KATE WALSH AKA ADDISON MONTGOMERY
We bet it's the very first time on a show where the evil ex-wife of the main character became such a fan favorite. And that's all thanks to the amazing acting talent of Kate Walsh. It seems like she's ready to make fans of Grey's Anatomy fall in love with her all over again as Walsh has stated that she'd definitely be interested in returning to the show!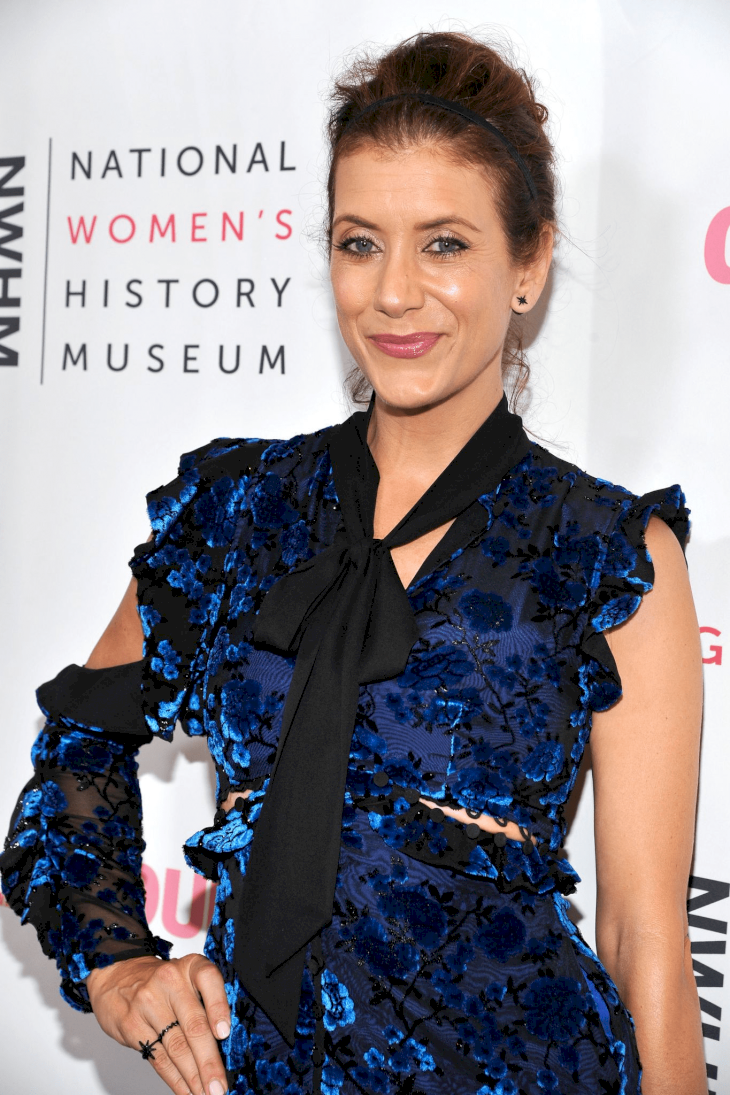 ---
In an interview with Pop Culture, Kate said: "I always considered Shondaland my home, and particularly, Grey's [...] so, absolutely I would go back if it made sense to everybody involved." Hooray! Fans speculate that Montgomery will return in order to help deliver Amelia and Bailey's babies.
---
How about that?! As for the other details… we'll just have to wait and see. Plus, showrunner Krista Vernoff teased the triumphant return of a [intrigued] past character… so it really could be Addison! We guess the only thing that would make fans even happier than the return of Addison would be if McDreamy or Cristina came back.
---
JUSTIN CHAMBERS AS ALEX KAREV
This is another actor whose departure made us suffer even more. Not only has Alex become one of our favorite characters, but his storyline ended so terribly. We wouldn't be surprised if we found out that Justin Chambers' departure is a turning point for Grey's Anatomy.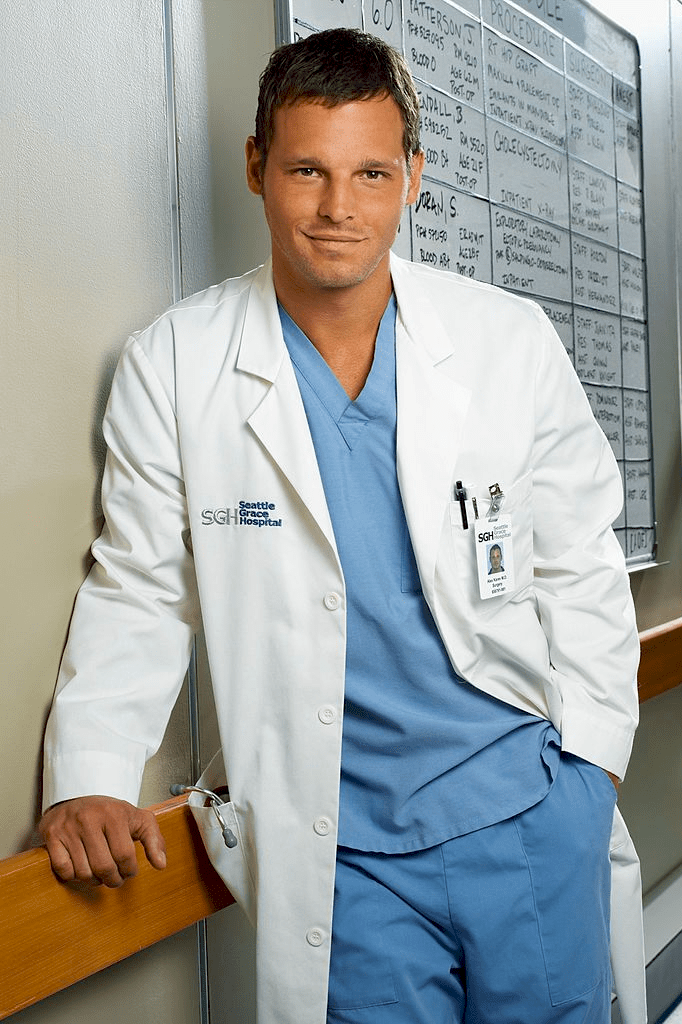 ---
Chambers unexpectedly announced his departure from the series in January. Let's get to the reasons that made Justin leave the project that brought him worldwide fame. Some sources claim that a lot is happening behind the scenes of Grey's Anatomy, and some of it might have influenced Justin's decision to leave.
---
Page Six says that the actor was also seeking treatment for "stress, depression and life-coaching." We don't know for sure if that's true but we know that the actor has made this life-changing decision right before his 50th birthday. Chambers said there is no good time to say goodbye to a show and character that has defined so much of his life for the past 15 years. He also added: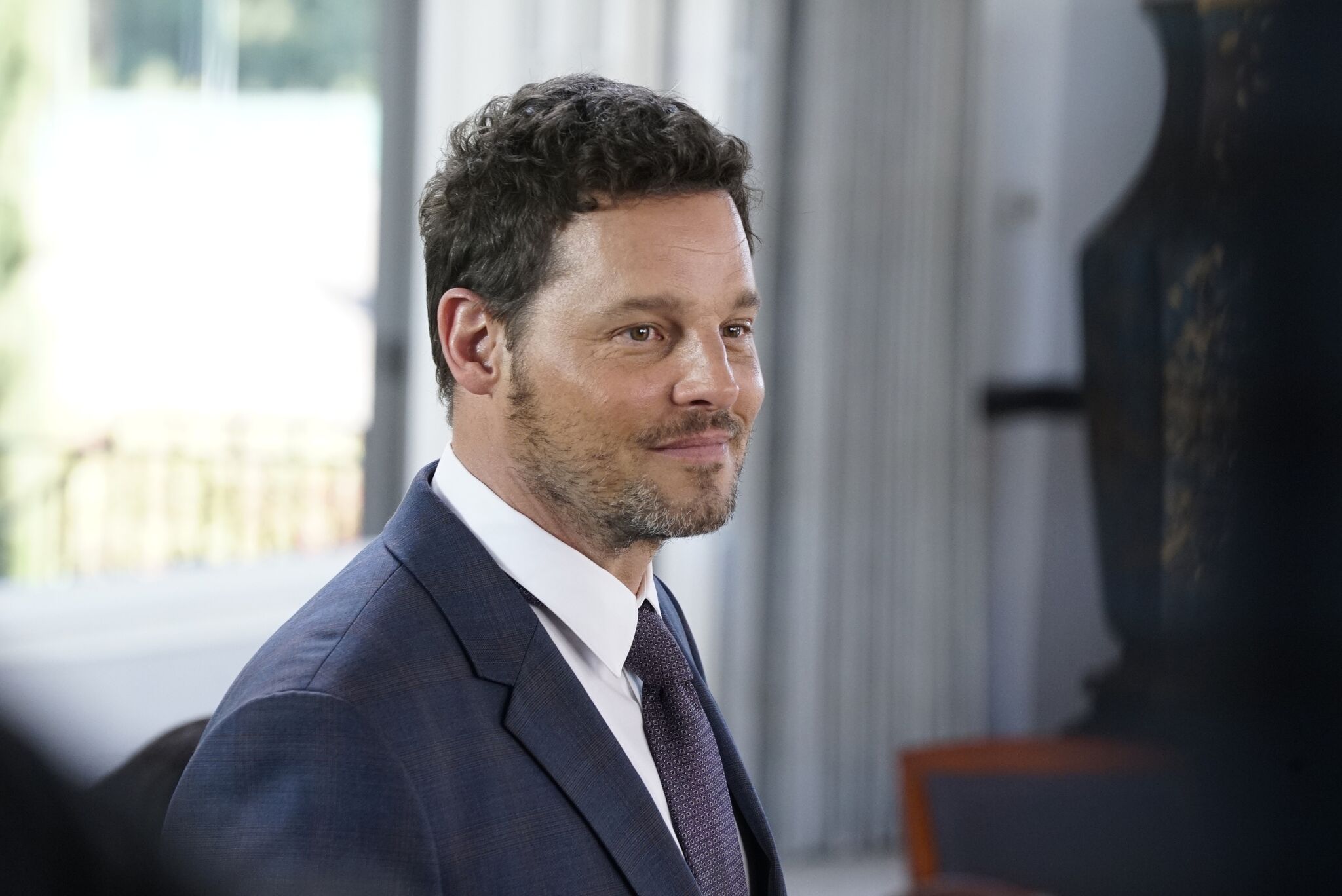 ---

"For some time now, however, I have hoped to diversify my acting roles and career choices. And, as I turn 50 and am blessed with my remarkable, supportive wife and five wonderful children, now is that time."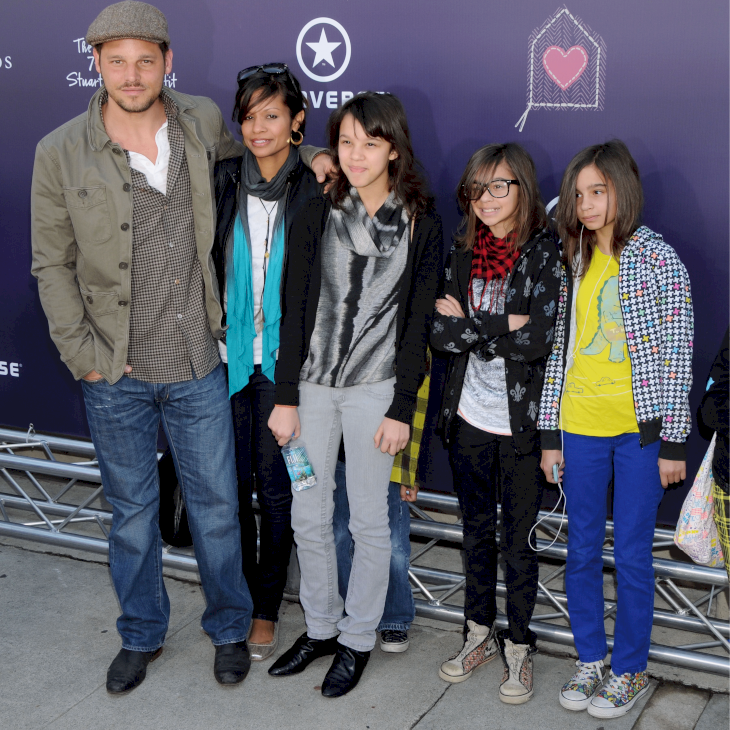 ---
We are looking forward to seeing Justin in other projects and hoping that the rumors about his depression are just rumors, and he's got it all under control.
---
ERIC DANE AKA DR.MARK SLOAN
By the time Dane left Grey's Anatomy, it was nearly impossible for anyone to remember how many women Sloan had dated while working at Seattle Grace Hospital. Heh, there were so many women in that club "Nurses United Against Mark Sloane". And though Eric really admired the character, he "just didn't want to play that guy for the rest of his life."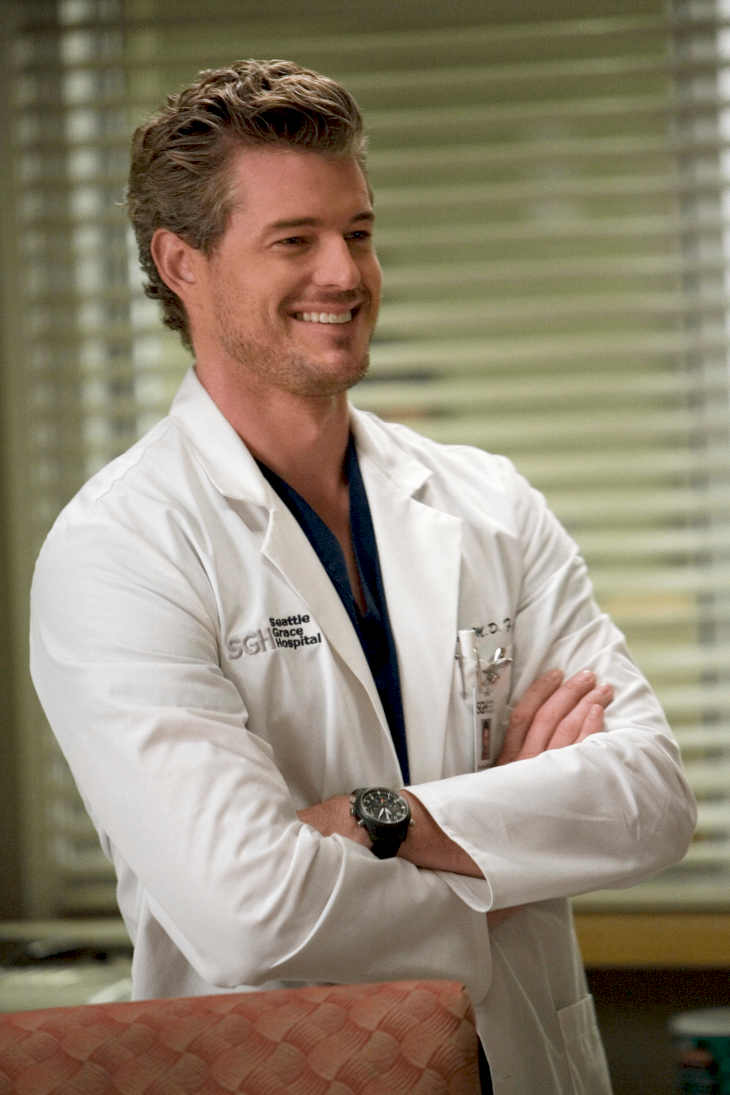 ---
But it seems like his next role as the Admiral on the seafaring drama The Last Ship didn't bring much of change in terms of the actor's repertoire. He didn't seem interested in playing any more of those idealized male characters, especially while he was overcoming a bout of depression as a result of split from his wife of 14 years, Rebecca Gayheart.
---
So when Dane got a part in a controversial HBO series about the shocking lives of teenagers called Euphoria, he was ready to take on this new challenge. Dane was very excited about this controversial role and felt like he could use his experience with depression to finally fully express his feelings through his role on Euphoria.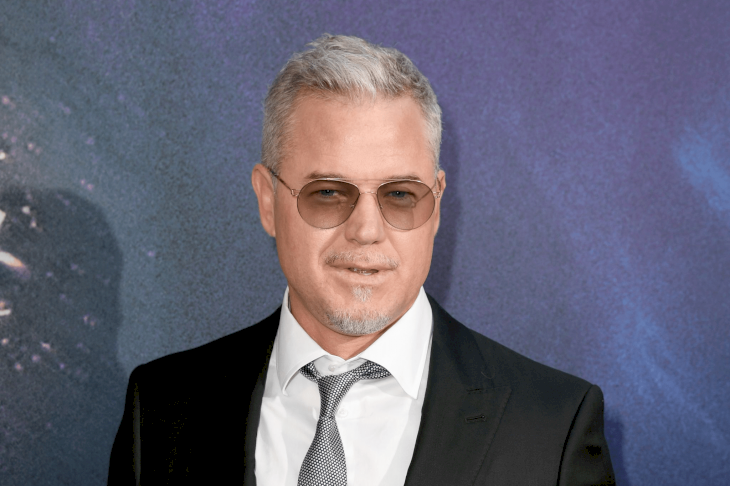 ---
CHYLER LEIGH AKA LEXIE GREY
Chyler Leigh's acting career also seems to have drastically changed tack since she hung up her stethoscope. Since 2015, Leigh has been part of the fantastic world of DC comics by becoming Alex Danvers, elder sister of Supergirl. You can find Chyler not only on Supergirl but also in crossovers TV shows like Arrow, The Flash and Legends of Tomorrow.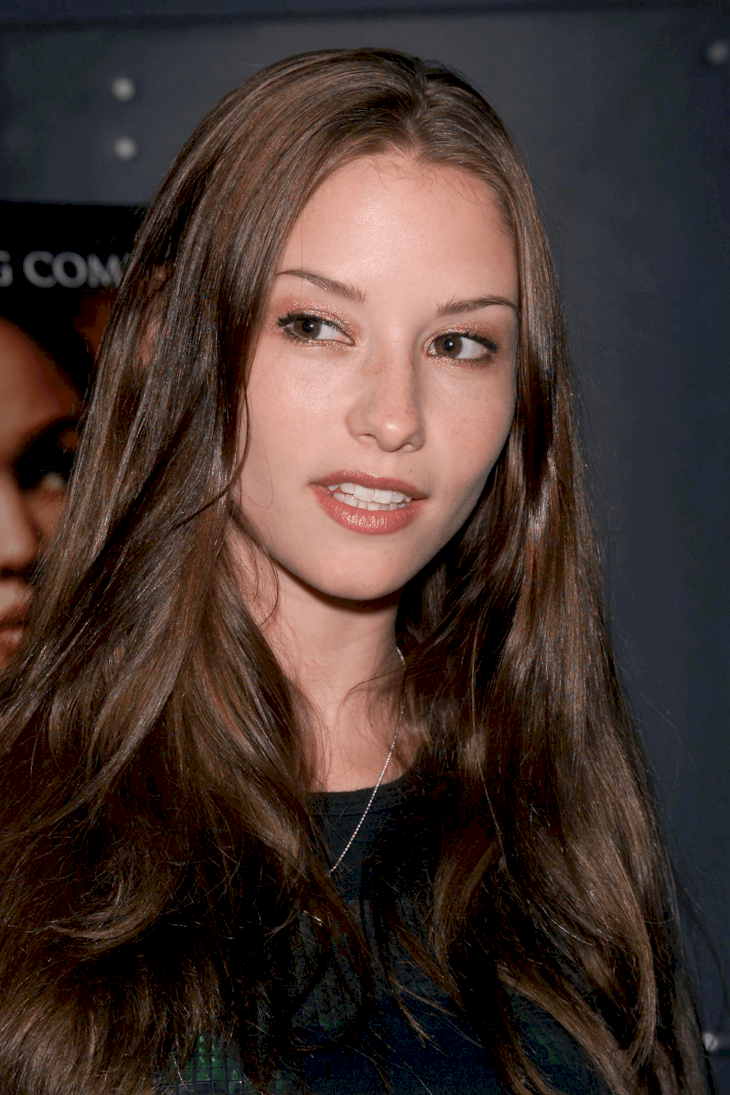 ---
And aside from hanging out with superheroes on the small screen, it seems like Leigh is a hero herself in real life! Chyler is raising three children with her loving husband and fellow actor Nathan West and the two have come a long way together.
---
They met at 16, struggled with substance dependence, fully overcame all of this together and are now celebrating 17 years of happy marriage! Sounds like an origin story worthy of a superhero to us! Step aside, Supergirl
---
PATRICK DEMPSEY AS DEREK SHEPHERD
Grey's Anatomy lost a lot of its viewers after McDreamy disappeared from their screens. We can hardly judge them for that, can we? For many, Derek wasn't just the leading character, he was the heart and soul of the show, and his departure deeply saddened many loyal fans.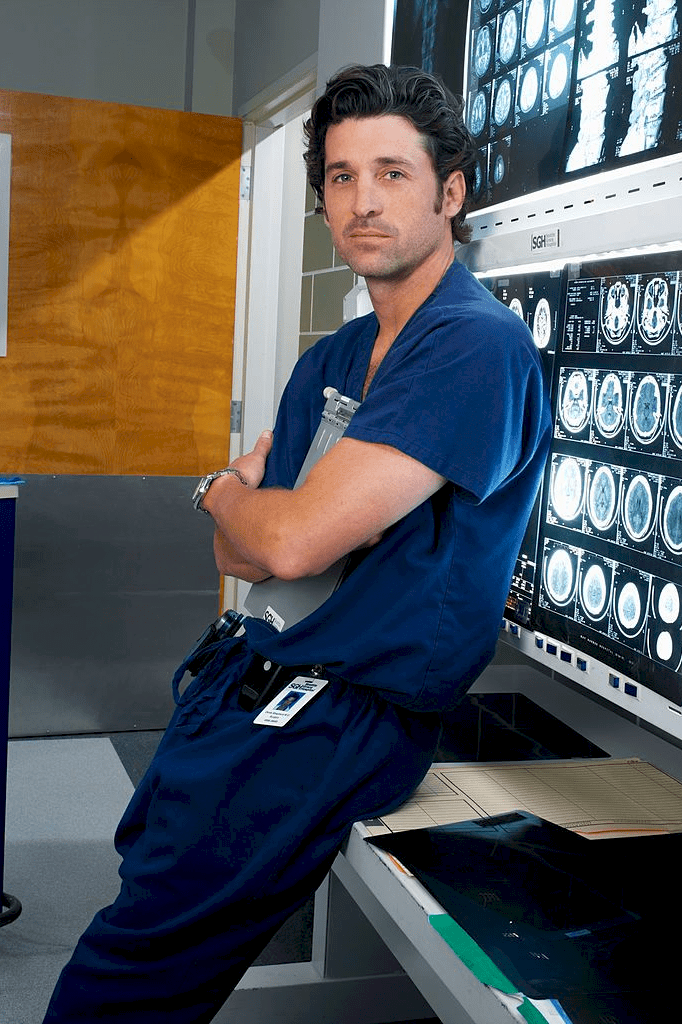 ---
What went wrong? In recent interviews, both Patrick Dempsey and Shonda Rhimes have said that his departure was Patrick's own decision. Actually, the actor was going through a hard time back then. He was having problems with his wife Jillian Fink, and the couple even decided to end their marriage.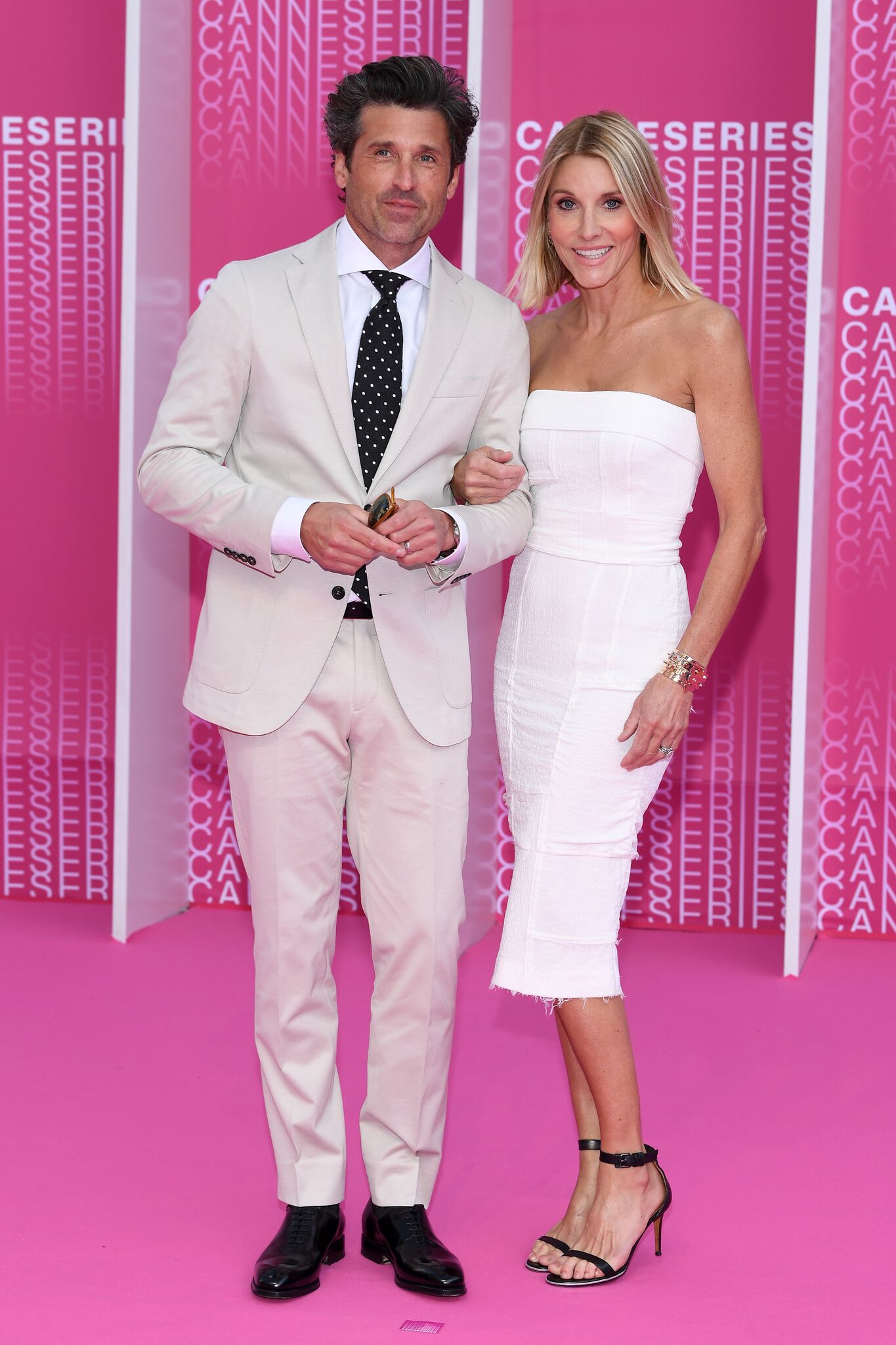 ---
Patrick's departure from the show seems to have strengthened their relationship as the couple later reunited and are doing great now. But we don't think it's that simple. In earlier articles, which appeared right after the actor's departure from the project, the facts were different.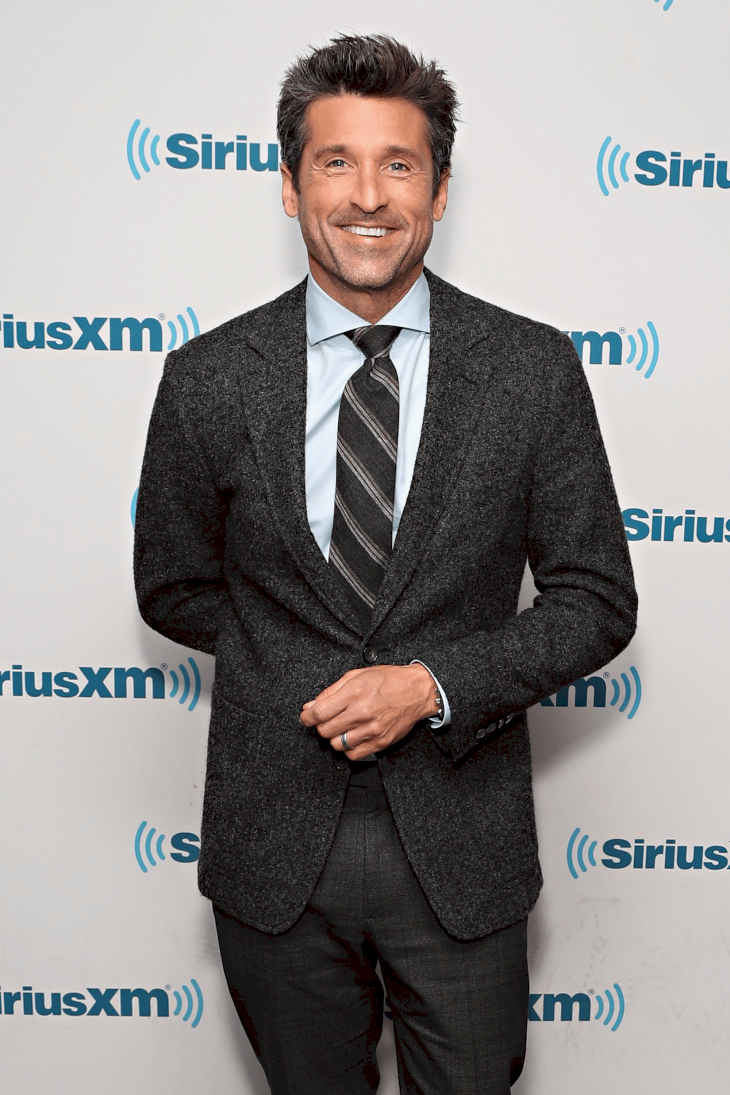 ---
For instance, in 2018 Cosmopolitan wrote that Dempsey was acting like a diva on the set and there was even a rumor that he had an affair with one of his colleagues. Also, remember the scandal Ellen Pompeo started because her salary was lower than Patrick's, despite the fact that she was the main character?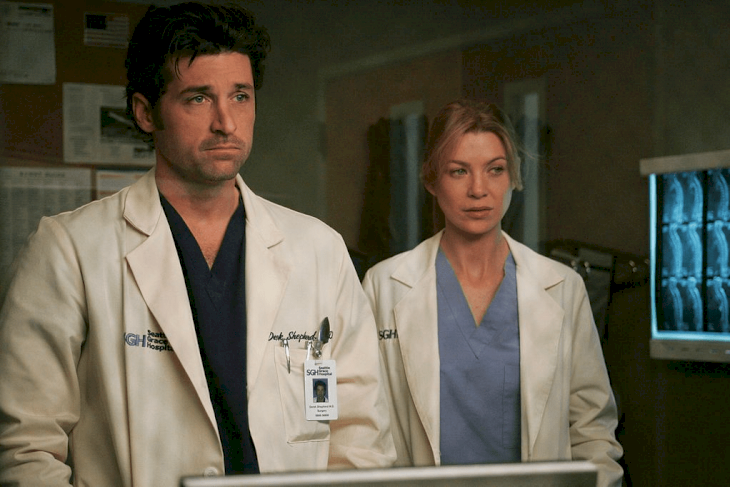 ---
According to her, the producers didn't believe that Grey's Anatomy would be able to survive without the central male character. Patrick left, but the show stayed, right? Perhaps there was an argument between the two leading actors? And it appears that Shonda Rhimes supported Ellen.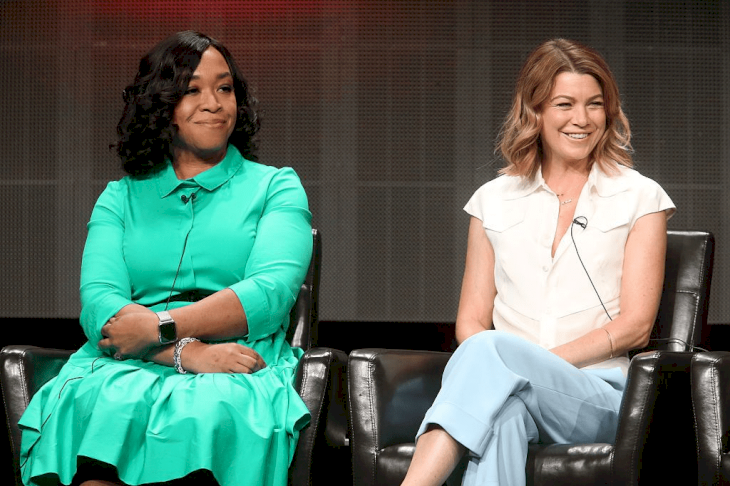 ---
In "Red Table Talk" Ellen Pompeo strengthened this theory by revealing that she hasn't spoken to Patrick since his departure from the show. Shonda herself revealed on "The Nightly Show" with Larry Wilmore that she once killed a character just because she didn't like the actor. She never said his name but for some reason, we think it was Patrick Dempsey.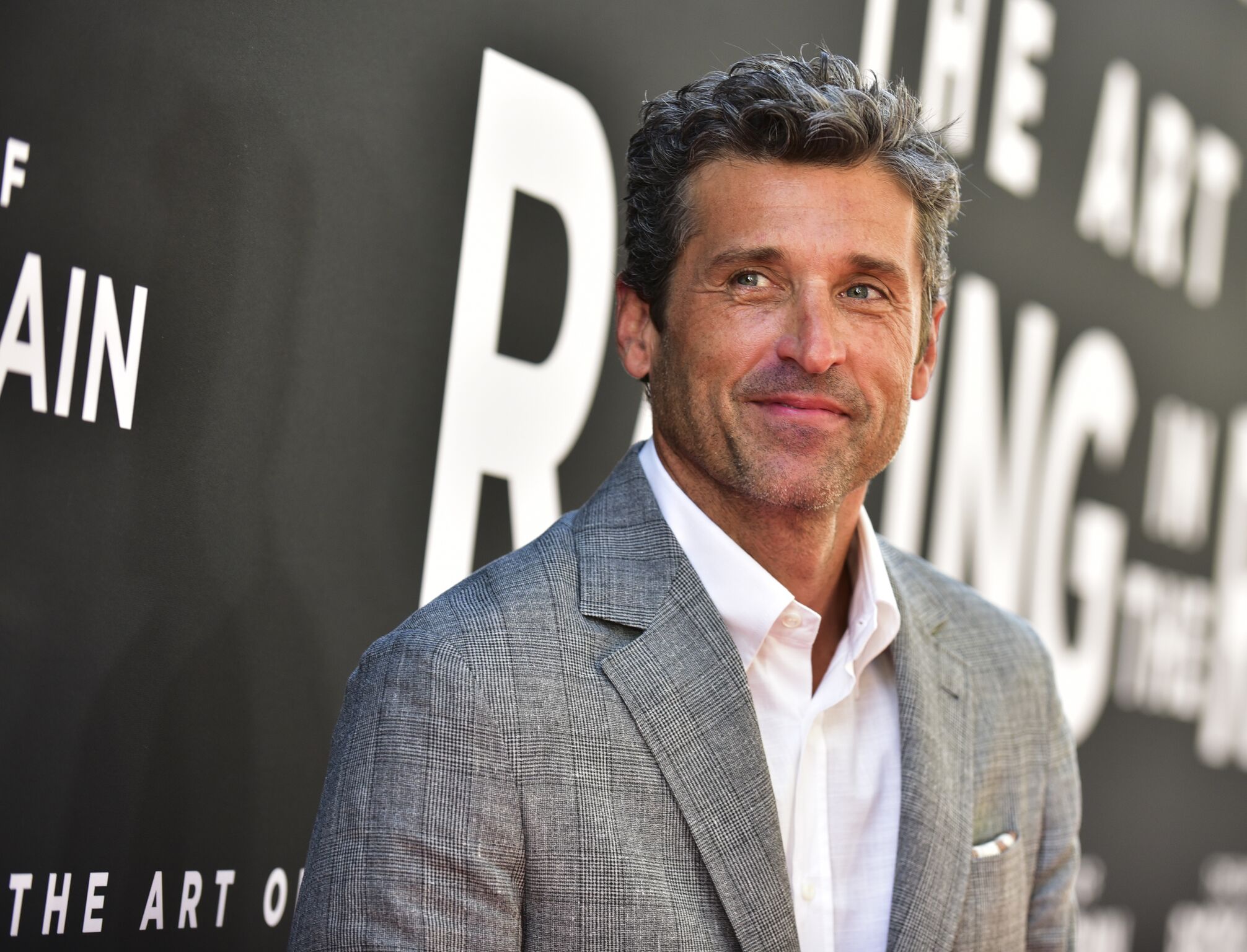 ---
JESSICA CAPSHAW AS ARIZONA ROBBINS AND SARAH DREW AS APRIL KEPNER
Both actresses left the project at the end of the fourteenth season, and that decision was quite hard for the Grey's Anatomy showrunners. Both Arizona Robbins and April Kepner are not only beloved but iconic — both the LGBTQ and devout Christian communities are underrepresented on TV.
---
It was thanks to both Sarah's and Jessica's charisma that their characters were loved that much. However, the showrunners decided it was time to say goodbye.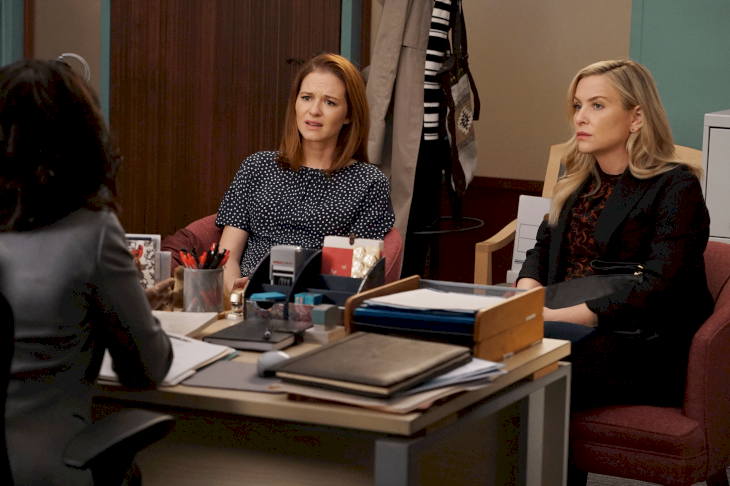 ---

"As writers, our job is to follow the stories where they want to go and sometimes that means saying goodbye to characters we love. It has been a joy and a privilege to work with these phenomenally talented actresses." said executive producer Krista Vernof.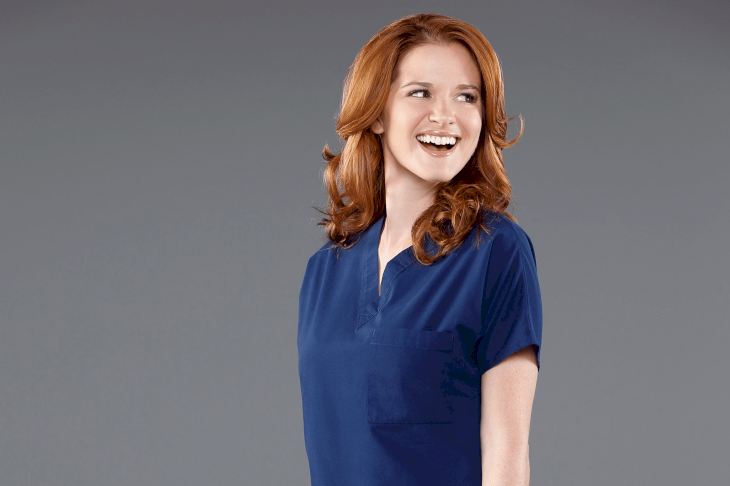 ---
And although the departure of these actresses seemed quite amicable, it was after this that Ellen Pompeo's salary grew up to 20 million per season, which resulted in speculation. Later on, Pompeo refuted these rumors.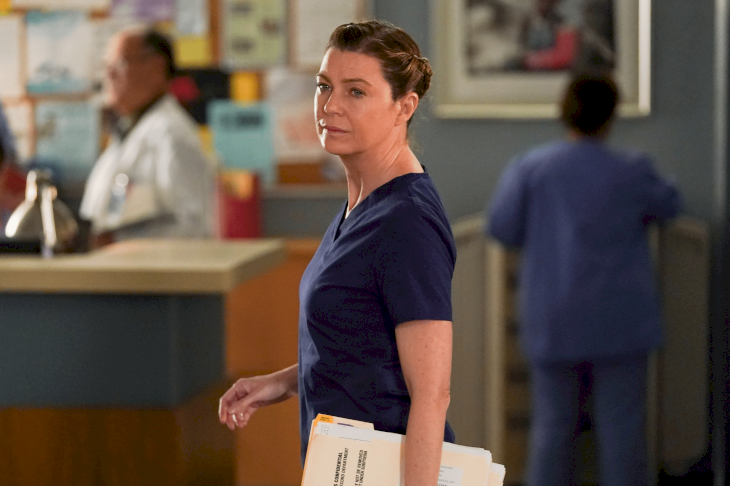 ---
"It was really challenging because I, in trying to figure out what was going on and show compassion for my coworkers... felt like I had to defend myself, which was detracting me from paying attention to my friends — which was really what I needed to be doing, focusing on them," she explained. Pompeo also said it was a lot of unnecessary noise that nobody really needed.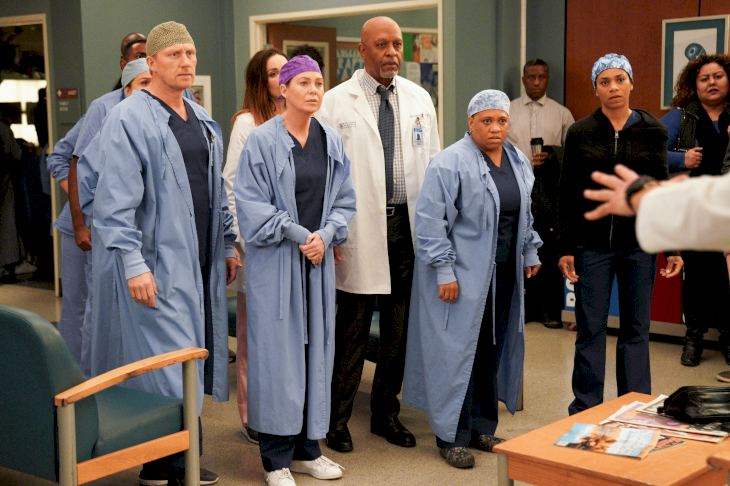 ---
At least Capshaw's character got a happy ending on the show which, frankly speaking, we don't see all that often! So is Jessica as happy today as Arizona Robbins? It certainly seems so! Like her ex-costar, Sarah Drew, Capshaw was currently working on a holiday movie.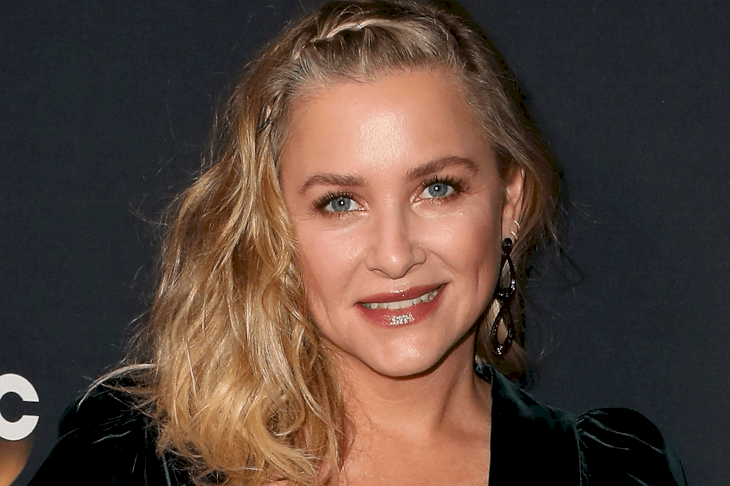 ---
Recently Capshaw appeared alongside Emma Roberts in a new Netflix holiday movie called Holidate. Capshaw shared that she "couldn't be more excited to get back to the business of bringing joy and laughter to a screen near you". Sure sounds a lot like Arizona, doesn't she?
---
KATHERINE HEIGL AS IZZIE STEVENS
Alex Karev left Jo for his ex-wife, and he had his reasons for that. Let's remember why Katherine Heigl left Grey's Anatomy and the scandal behind it. In an interview with EW back in 2010, the actress revealed that she left the project for her daughter, who she had just adopted back then.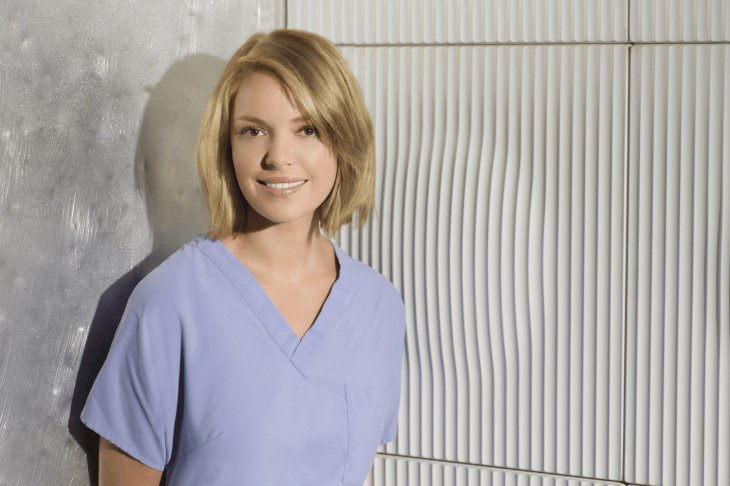 ---
A year after Isaiah Washington's departure, Katherine refused her Emmy nomination. She said: "I did not feel that I was given the material this season to warrant an Emmy nomination and in an effort to maintain the integrity of the academy organization, I withdrew my name from contention."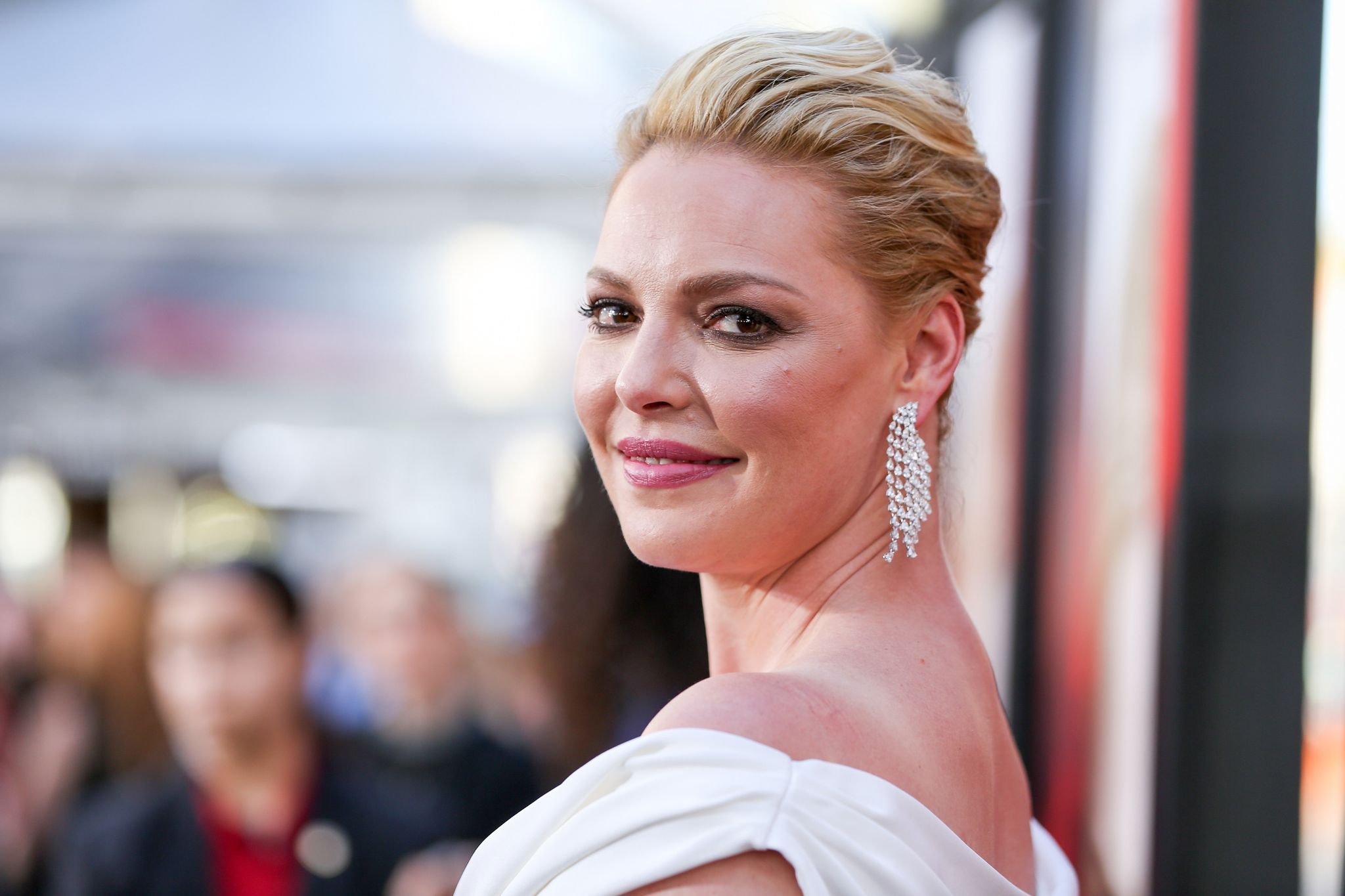 ---
However, Shonda Rhimes had her own version of events! Shonda revealed that Izzie got fewer lines because Katherine specifically asked for that, as back then the actress was working on a few other movies at the same time. Everybody expected her to be fired after such a request, but Heigl stayed for two more years, after which she announced her departure.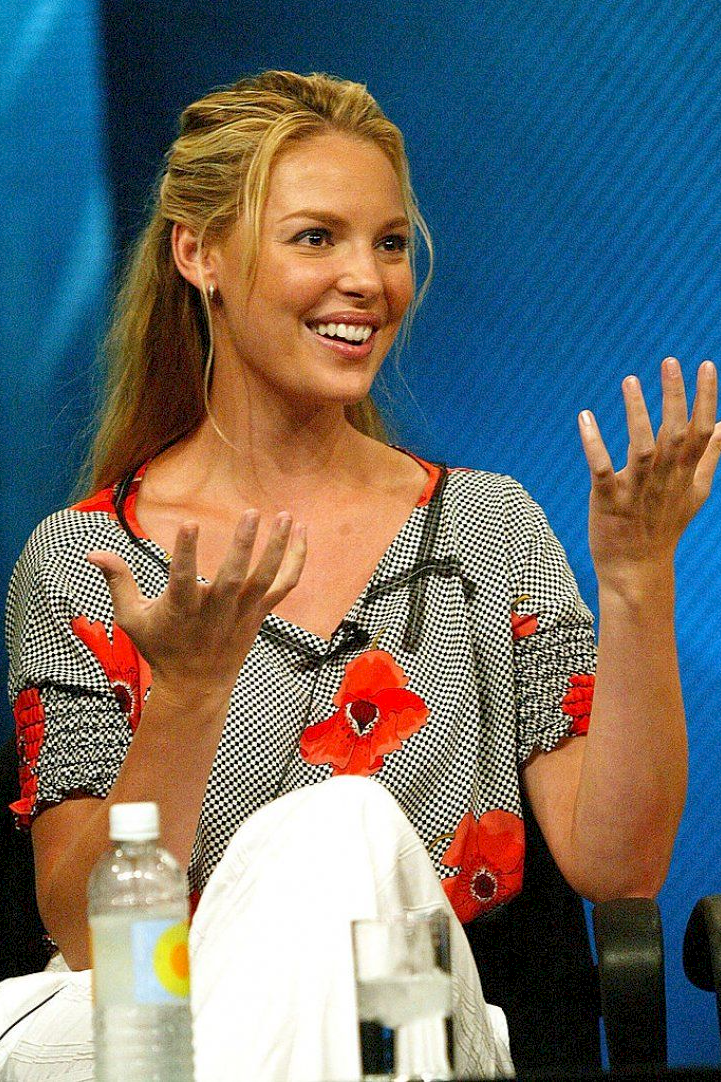 ---

"I am done," she confirms. "We just finalized our agreement. Everyone had been working really hard to find an amicable and gracious way of letting go and moving on. It's sad but it's what I wanted."
After that she starred in a few failed films, and for some time we simply forgot about her, until the actress joined the cast of Suits. We don't quite know for sure why Katherine Heigl left Grey's Anatomy, but the return of her character in season 16 brought on tons of criticism. Although we didn't see the actress on the screen, it seems that Izzie took Alex from us, and that is sad.