What Is The Net Worth Of The British Royals?
There's no doubt how the British Royals live a lavish lifestyle that most of us still wake up to, as though it were a dream of some kind! Perhaps, even the "not-so-working" royal maidens like Princesses Eugenie and Beatrice own things that are pretty lavish and as expensive as any other royal member. Basically, the descendants of Her Highness have lives that the rest of us can only wish or dream of..! So, what's the NET WORTH of the Royal Family? Don't be too surprised to learn that most of them are self-made millionaires…and there are no billionaires here. Shocking enough, right? Here's the list to prove how shocked we are ourselves!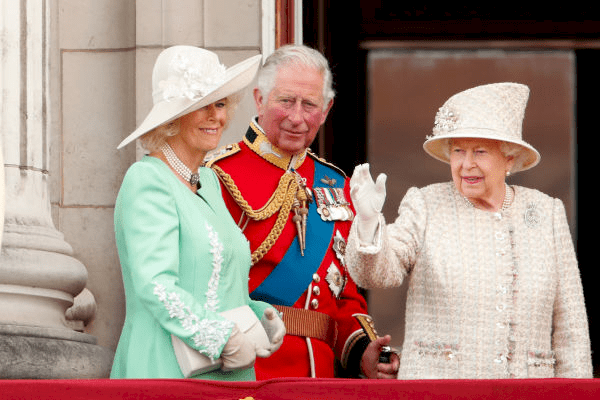 Queen Elizabeth II
Ever looked at how the Royals present themselves to the public? Not an event lapses without posh jewels, stupefying outfits, and that evergreen rich smile. So, starting from the roots of this lavish royalty, Her Highness is worth a whopping $600 million. Most of the earnings come from the ownership of the Sandringham House in Norfolk, England, and the Balmoral Castle in Aberdeenshire, Scotland, which are the Queen's properties. Moreover, she does take around 15 to 25 percent of the income generated by the Crown Estate.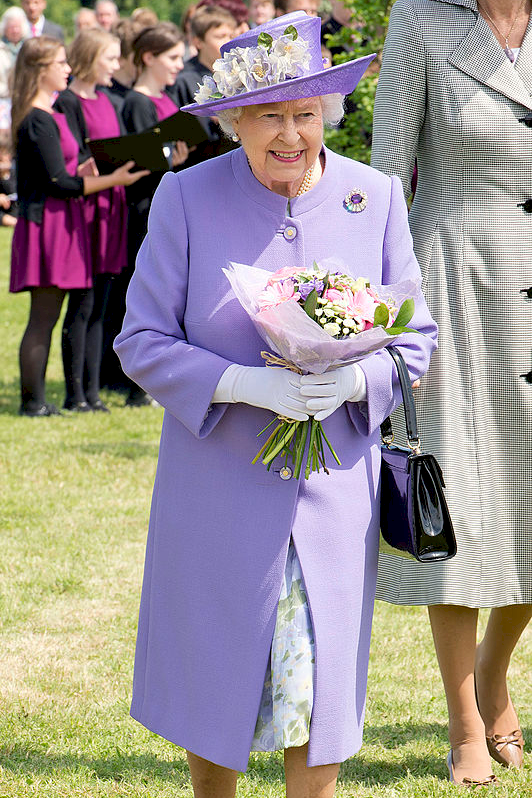 Prince Philip
It pays on having been married to Her Highness! The Queen's beloved husband of over 70 years comes to a few modest earnings. Perhaps, he has a self-effacing net worth of a cool $30 million! In 2011, he received an annual annuity from the Parliament, and it was an estimated $500k, which is of course, for all his public duties. Prince Philip retired from this position in 2017. According to the 1997 book, "The Royals", author Kitty Kelly wrote that Prince Philip was "beguiled by opulence." Also, the book has it that he often "enjoyed being cosseted in superlative comfort."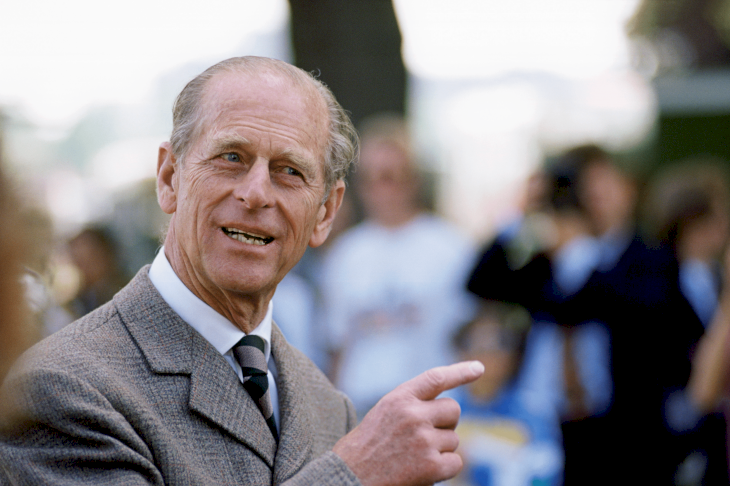 Prince Charles
As the royal heir to the throne, Prince Charles does have a handsome net worth in his account. Reportedly, he is worth anywhere between $100 million and $400 million— thanks to the luxurious assets like the medieval royal estate called the Duchy of Cornwall, enmeshed in the Paradise Papers and also, that infamous prison! Perhaps, Prince Charles' net worth is whopping enough to cater the longtime heir to the British throne with a kingly lifestyle!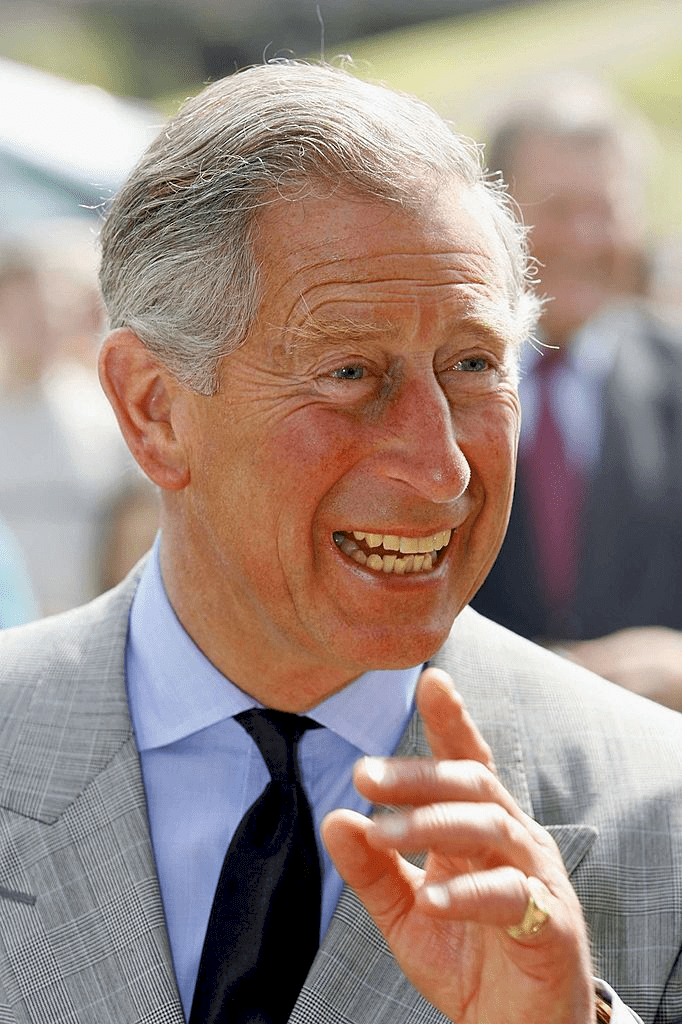 Princess Diana
Getting married in the Royal household is a blessing in disguise, and perhaps, Princess Diana did live her life with plenty of name and fame than she did before marrying Prince Charles. In that case, not just their nuptial journey, but even their divorce led to a whopping $22.5 million in the Princess's hands. However, the money and all her precious jewelry collections, including her personal belongings, went to her sons. At the time of her death, Princess Diana's net worth is estimated to be around $31.5 million.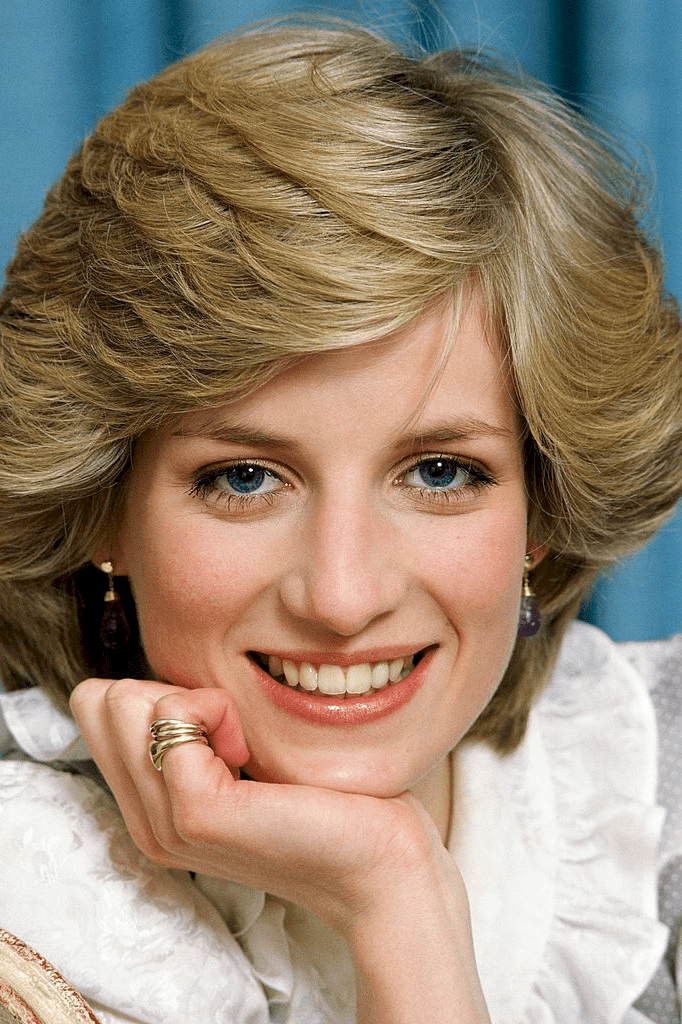 Camilla, Duchess of Cornwall
After finishing school, the Duchess of Cornwall did manage to slip into a salaried job. She landed a gig as a receptionist at a posh decorating firm, Colefax & Fowler. Today, Camilla is reportedly having a net worth of approximately $5 million. The Duchess' income has been generated through several endeavors, and that certainly includes the real estate holdings. However, being married to Prince Charles, the Duchess gets an allowance from the Duchy of Cornwall.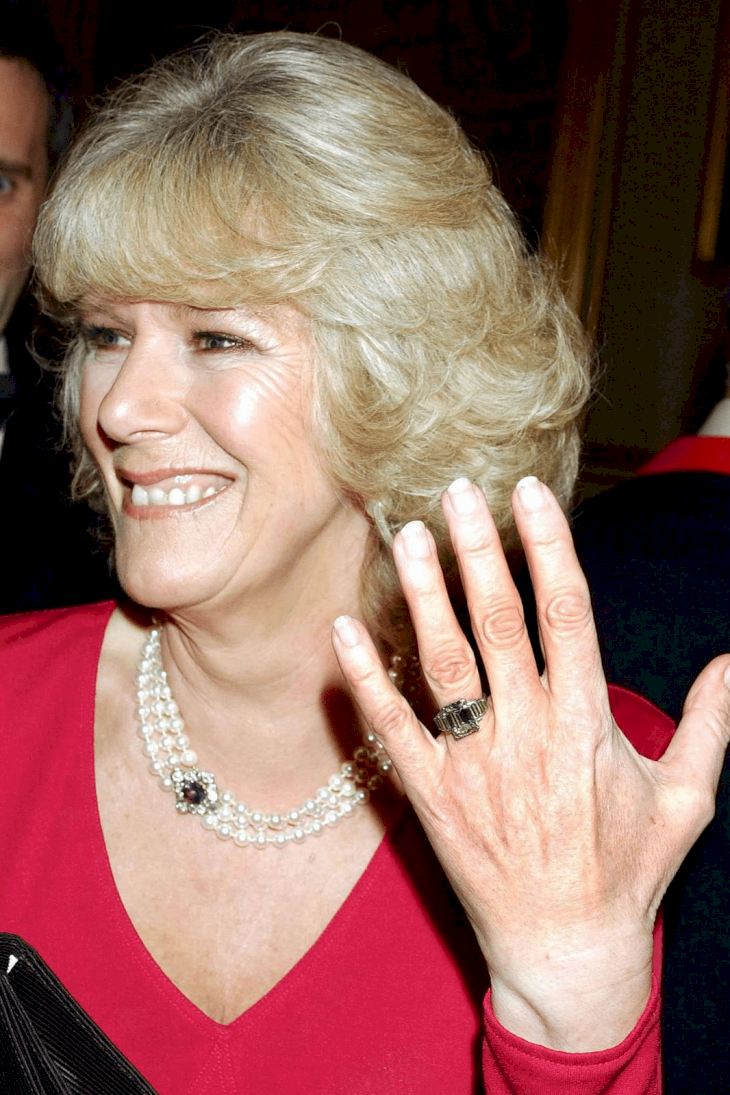 Prince William
According to a report published in Business Insider, both princess William and Harry possess a net worth between $25 and $40 million. Also, both of them received their share of inheritance from their late mother, Princess Diana. Reportedly, it was a lump sum of around $14 million when they turned 30 along with dividends of approximately $450,000 each year post turning 25, as per Forbes.
Kate Middleton
Kate might have been raised as a commoner, but her lavish lifestyle post entering the Royal family might give some plenty of reasons to grow green with envy! Her expenses are taken care of by the Duchy of Cornwall. However, Wealth-X reports have a different addition to this piece of news. Reportedly, Kate has a personal net worth of around $10 million and is expected to receive her share from her parents' inheritance along with her siblings, Pippa and James.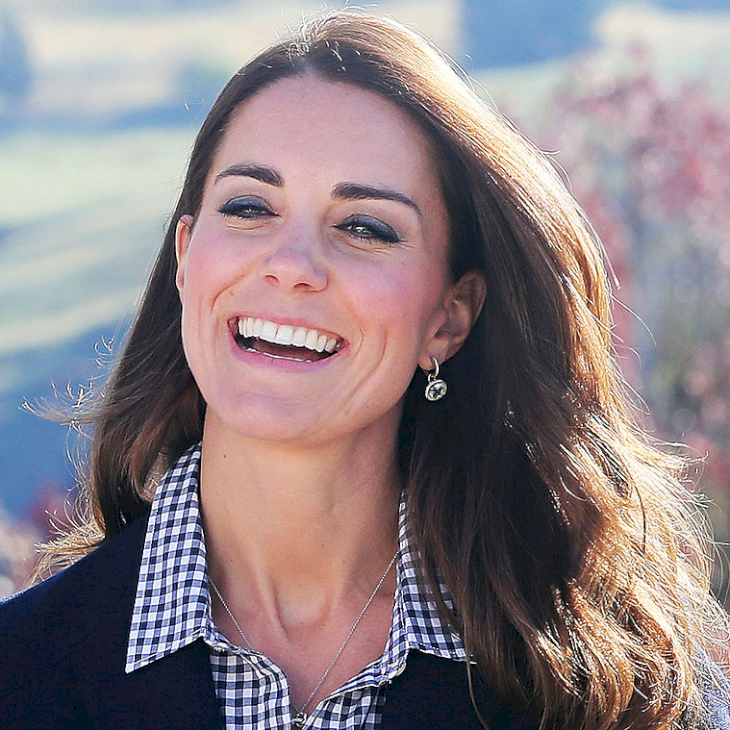 Prince George
Though the royal kids haven't taken an income yet, their impact on the British empire seems to soar to new heights. It may not be the same net worth as their royal ancestors, but the kids in this lavish household bag their share of net worth that's expected to be astronomically huge. Before he could even bag his income, Prince George's birth boomed a whopping $3.6 billion for the British economy.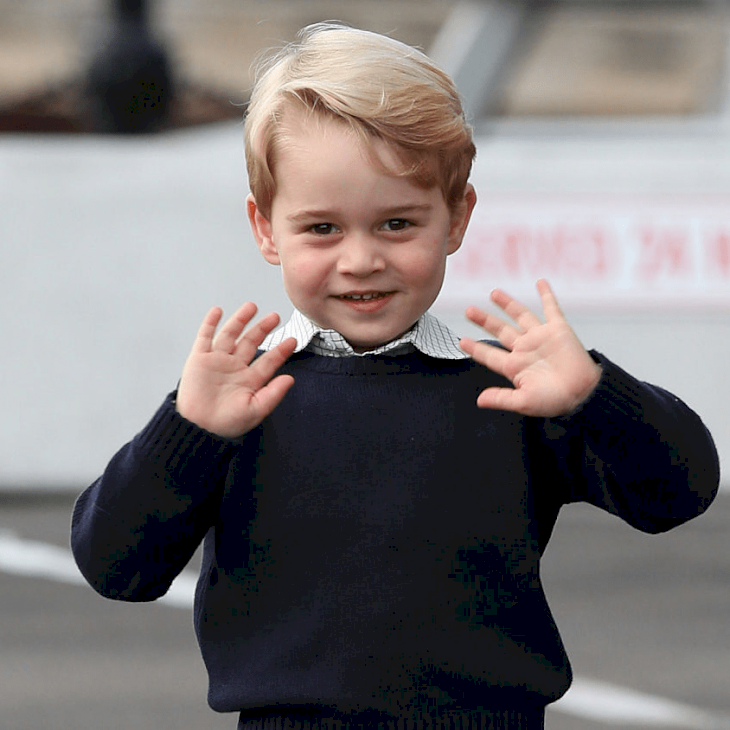 Princess Charlotte
Speaking of the royal kids, we cannot miss how rich Princess Charlotte will grow up to be! In fact, her birth inspired an estimated $5 billion boom to the British economy. If you ask how then let's get this straight. Amongst everything else, when Princess Charlotte was snapped wearing a certain yellow cardigan, the same piece was replicated and sold out across Britain. That's the little something we call the "Charlotte Effect" in booming action!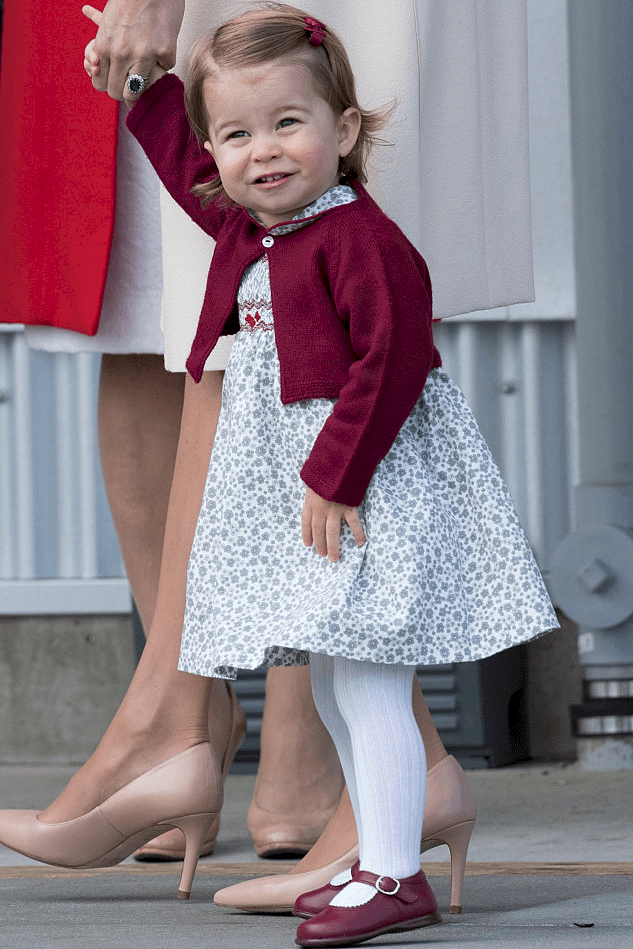 Prince Louis
The arrival of a new royal baby always packs a punch of excitement across the royal house. And that includes even the commoners in and around Britain because fans are always on the lookout to grab a glimpse of what and how the little royals look like. Meanwhile, the birth of Prince Louis brought a huge boom to the nation's economy, just like how his elder siblings did when they arrived. As for Prince Louis, his net worth trails his siblings and is estimated to be around $125 million!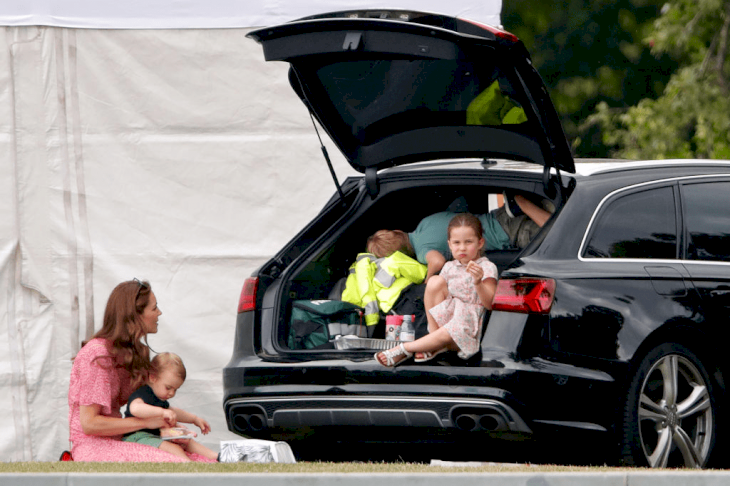 Prince Harry
Now that Prince Harry has found a way away from the Royal household, he still does possess a princely wealth under his name. A step away from the Royal recognition and official resignation from the wealthy background did pluck his title, though. But coming to the wealth perspective, Prince Harry's net worth is reportedly around $25 million, which is solely made up of inheritance from his late mother, as well as an annual allowance from Prince Charles.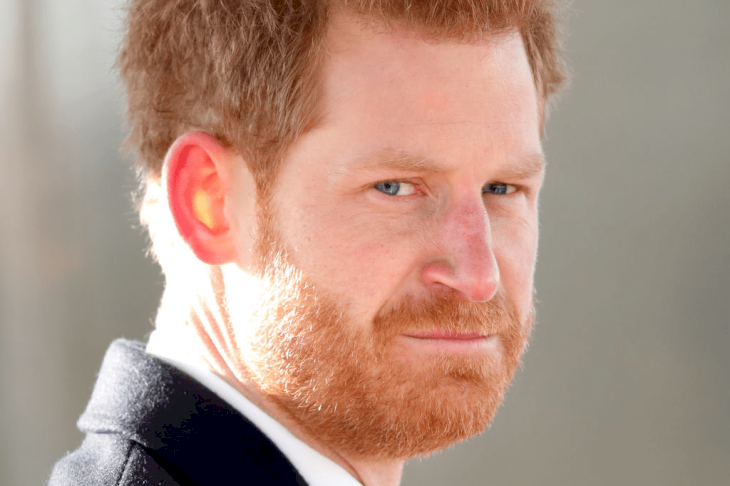 Meghan Markle
While Meghan Markle might not be a trust-funded royal heir, she amassed her colossal fortune mainly through her acting career. Most notably, she appeared as a regular cast member in seven seasons on the TV hit series, Suits. The Duchess also has several roles in movies under her belt, has designed two fashion labels with a Canadian retailer, and owns a lifestyle website. Reportedly, her net worth stands tall at an estimated $5 million, and is expected to rise over time!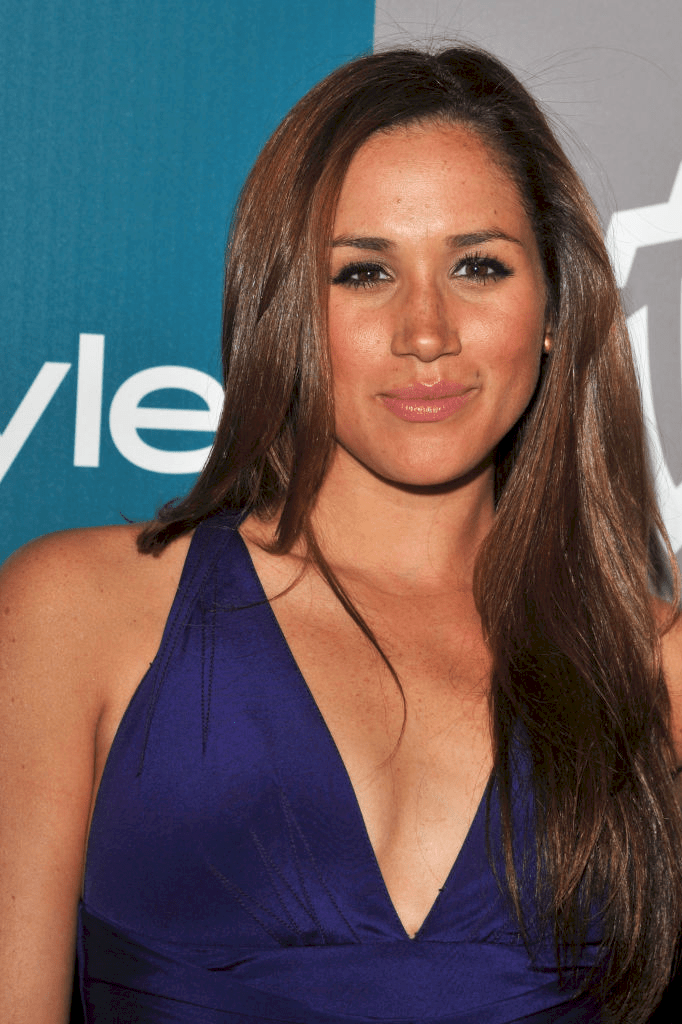 Baby Archie
All of us know that the royal babies are pretty expensive, right? Perhaps, these toddlers go one step ahead and pump more income to the British economy even before they start contributing to the royal empire. Though it was predicted that baby Archie would generate about $1.47 billion to the UK treasury, only time will tell about the figure he'd add to his net worth.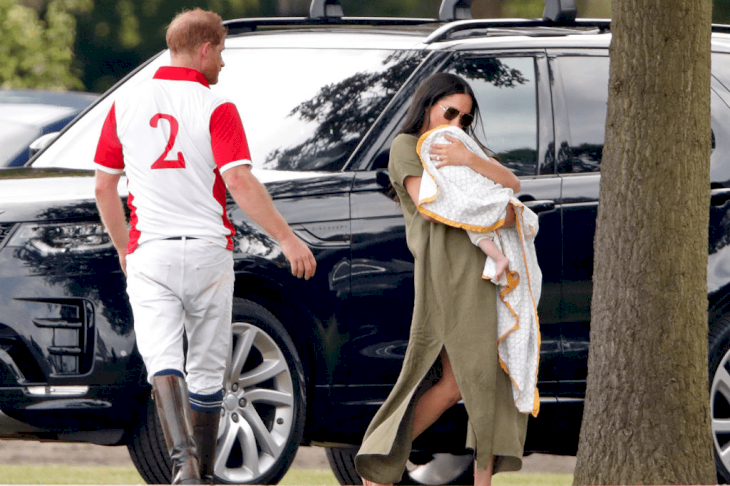 Princess Anne
The only daughter of Her Highness, Princess Anne's net worth is estimated to be around $30 million. Her wealth includes an annual allowance from the queen, a property worth $15 million, around $7 million in jewelry, and a trust set up by her late grandfather, King George VI. Princess Anne also makes some fortune from her real estate, including the Gatcombe Park, a country villa Queen Elizabeth bought for her several years ago.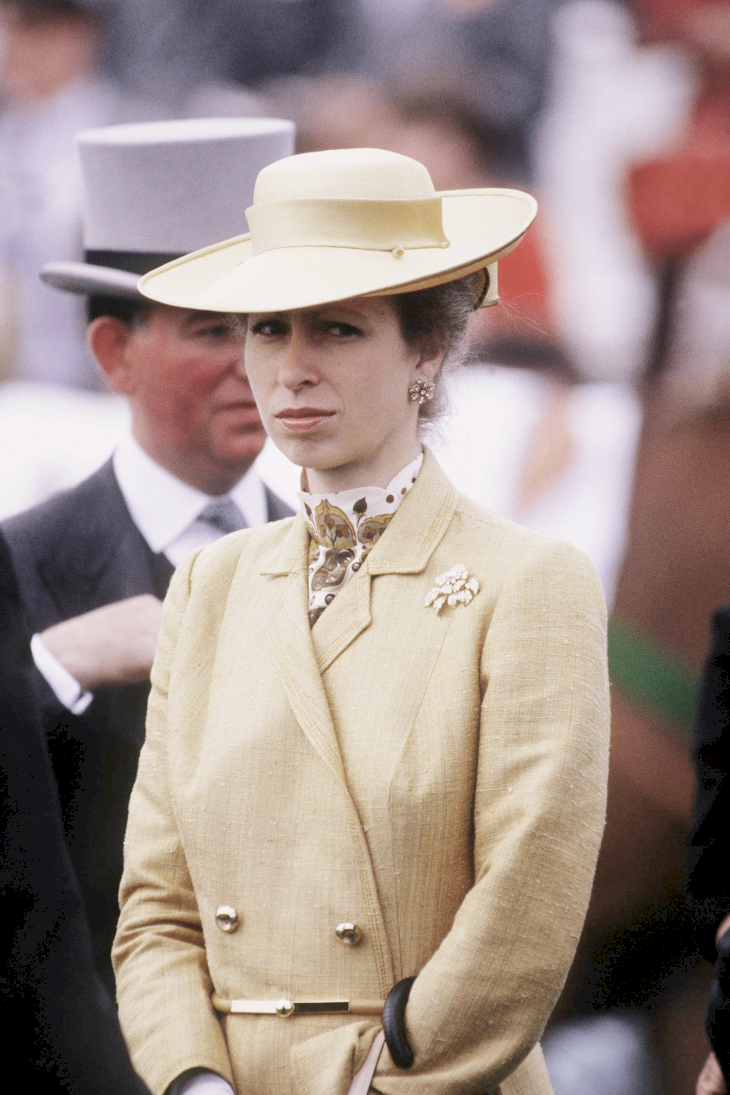 Zara Tindall
Tindall, Princess Anne's daughter, isn't just a royal member, and she is known for her athletic prowess too. She's an equestrian who bagged a silver medal at the 2012 Summer Olympics. Coming to the fortune perspective, Tindall may not be as high-ranking as the other royal members, but makes a handsome wealth at an estimated $20 million a year. This income is solely made through her entrepreneurial ventures, including her jewelry collection.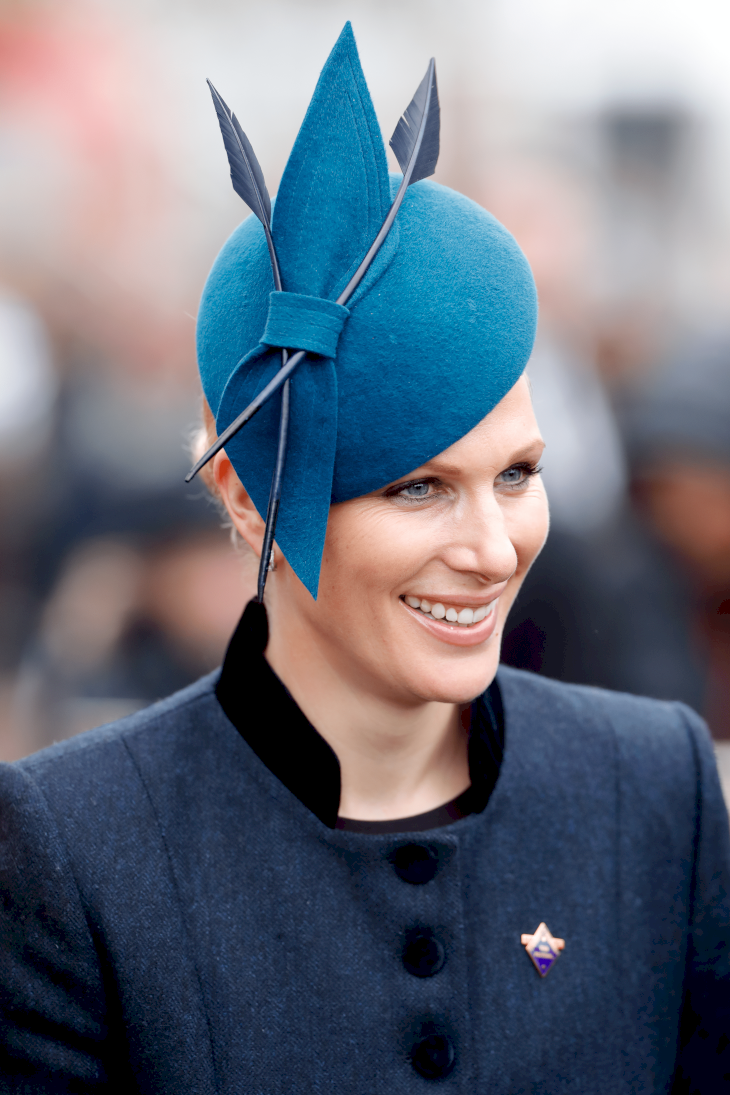 Mike Tindall
Mike Tindall boasts an impressive net worth of approximately $18.7 million. Perhaps, the rugby player is married into wealth ever since he tied the knot with Zara Anne Elizabeth Phillips. Also, Tindall is one of the richest rugby players in the world and earns at least $200,000 as a coach and player at the Gloucester Rugby Club. His income also swells through several endorsements.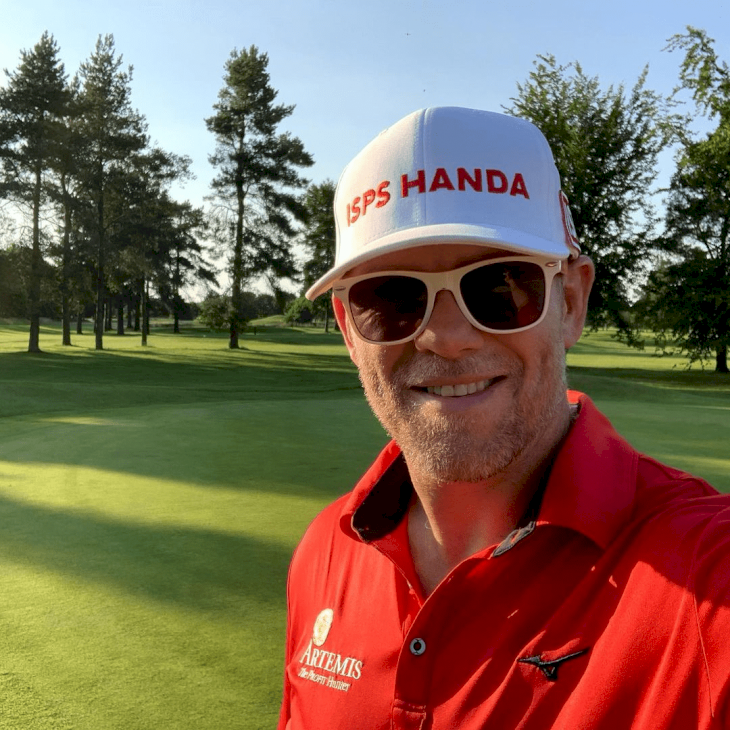 Prince Andrew
Princess Eugenie and Beatrice's father has a humble net worth of an estimated $45 million. Moreover, he also receives an annual stipend from Queen Elizabeth, and the sum is reportedly a whopping $400,000. Plus, the Duke of York receives a pension for his duties in the Royal Navy. In 1986, Andrew married Sarah Ferguson and was signed as the Duke of York ever since.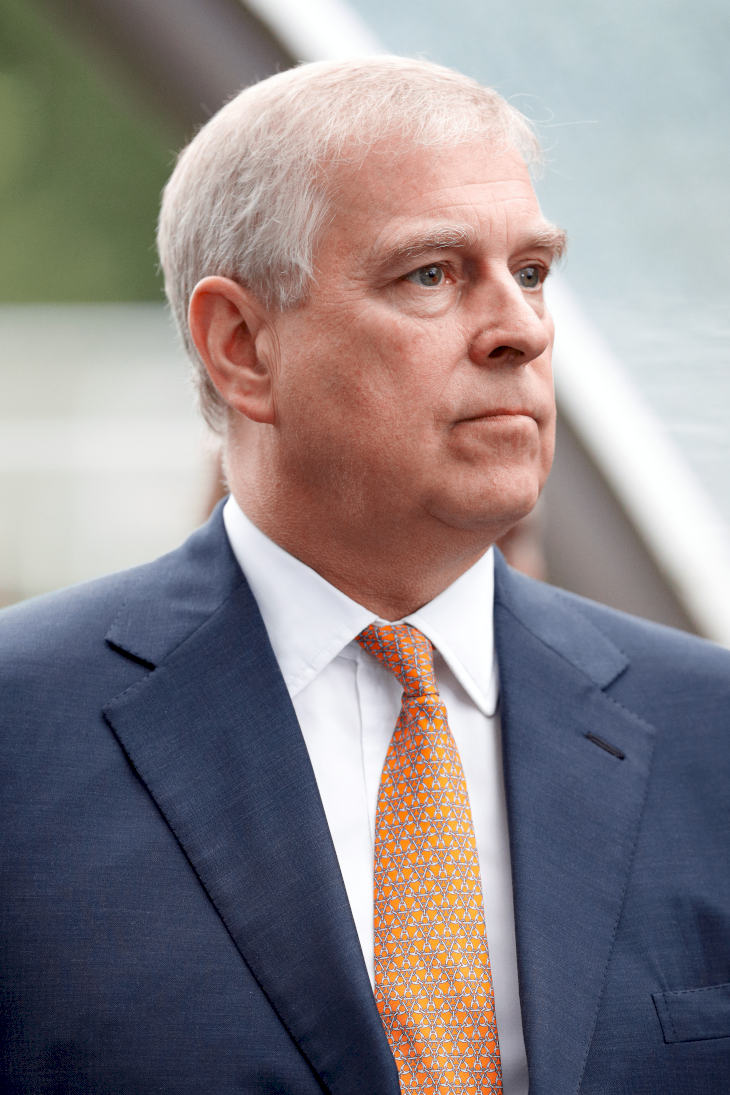 Princess Eugenie
Contrary to what her cousins make every year, Princess Eugenie isn't a "working royal," and so, she isn't backed up by the Sovereign Grant. Nevertheless, Eugenie has a full-time job and works as an associate director at Hauser & Wirth, a London-based art gallery. Through this gig, the princess makes an estimated $10 million a year.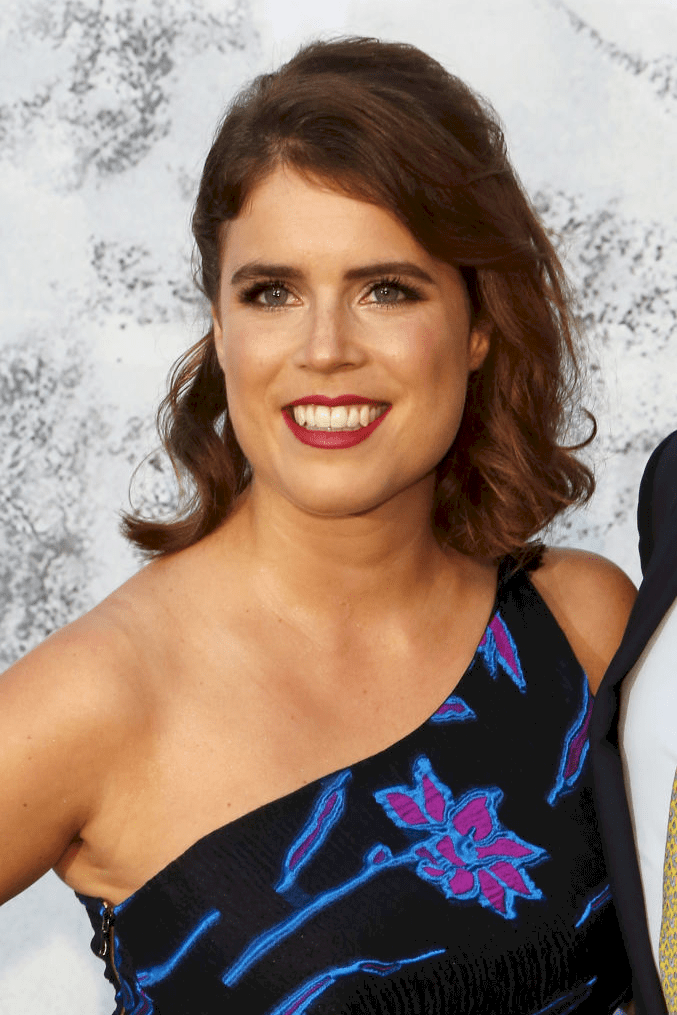 Jack Brooksbank
Jack Brooksbank, Princess Eugenie's husband, isn't a thing visible to the public eye. The reason is straightforward— Brooksbank is a private citizen and doesn't hail from the royal bloodline. However, since Princess Eugenie's net worth stands tall at around $10 million, it is believed that he gets a share of a few cool chunks from that!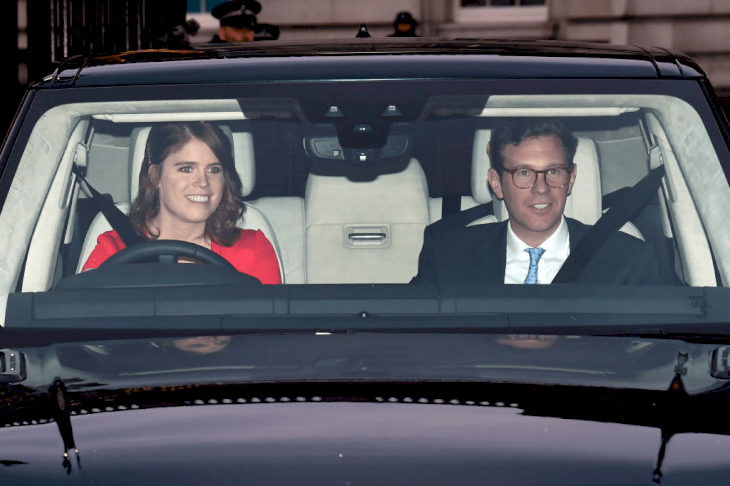 Princess Beatrice
Like her sister, Princess Beatrice doesn't get a share from the royal allowance. Perhaps, the scenario is the same for both the sisters, and they aren't credited with funds from the royal estate. However, Beatrice has funds set up in her name and also possesses an estimated $10 million net worth. She has strong grounds in business and is currently employed as the Vice President of Partnerships & Strategy at Afiniti.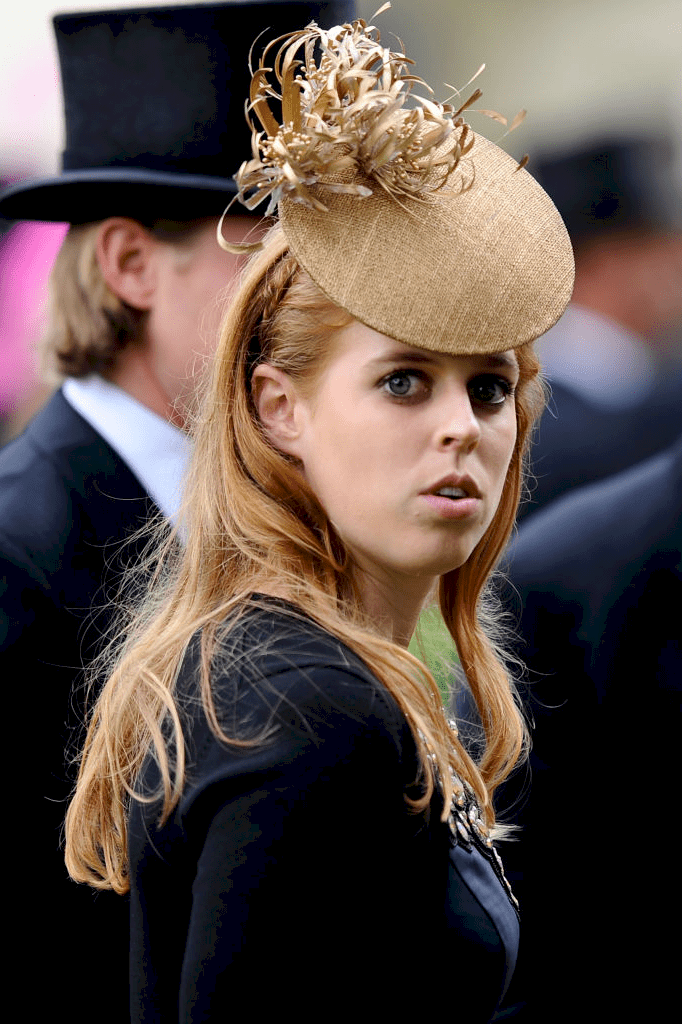 Sarah Ferguson
Despite her dramatic adieu from the royal family in 1996, the Duchess of York still knows at least a thing or two about posh lifestyle. However, there's an exception— she as to do it on her dime instead of living off Prince Andrew's fortune. Reportedly, Sarah Ferguson's net worth is estimated to be around $2 million— thanks to her book deals, endorsements, and several TV appearances.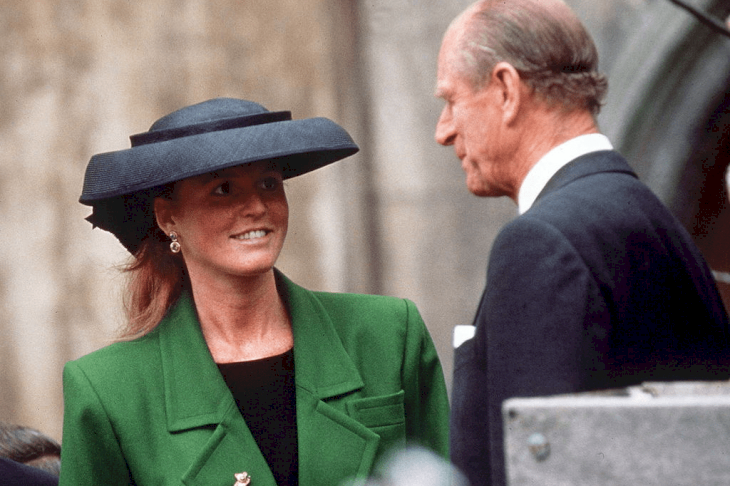 Prince Edward, Earl of Wessex
The youngest son of Queen Elizabeth and Prince Philip, Prince Edward is seemingly pulling it off with a lavish living— thanks to his $45 million wealth. Though he's not as well-known as his older brother, the Earl of Wessex has a fair share of net worth on the economic front. This fortune, however, is utterly comprised of the wages sanctioned by the Queen and the Sovereign Grant.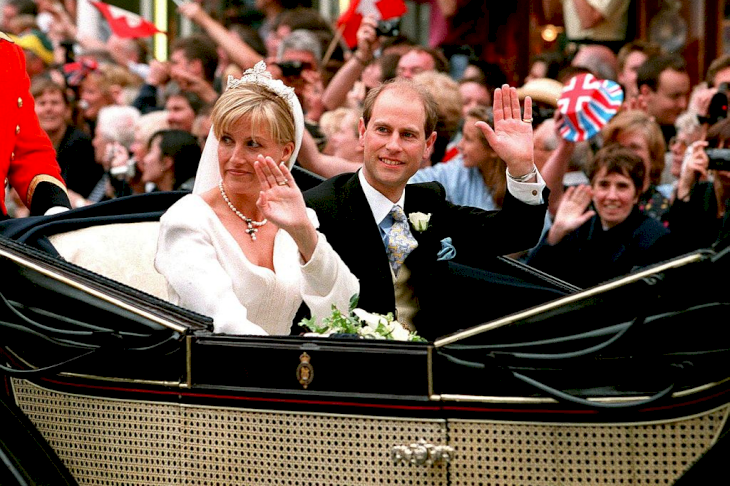 Prince Edward, Duke of Kent
Prince Edward doesn't always get the headlines that his cousin, Her Highness, or his other cousins do. Still, he's a part of the royal family, and his net worth is estimated to be around $10 million. Moreover, he also gets $400,000 annually from the Queen for delivering his royal duties, plus, he receives an allowance for his service in the British Army.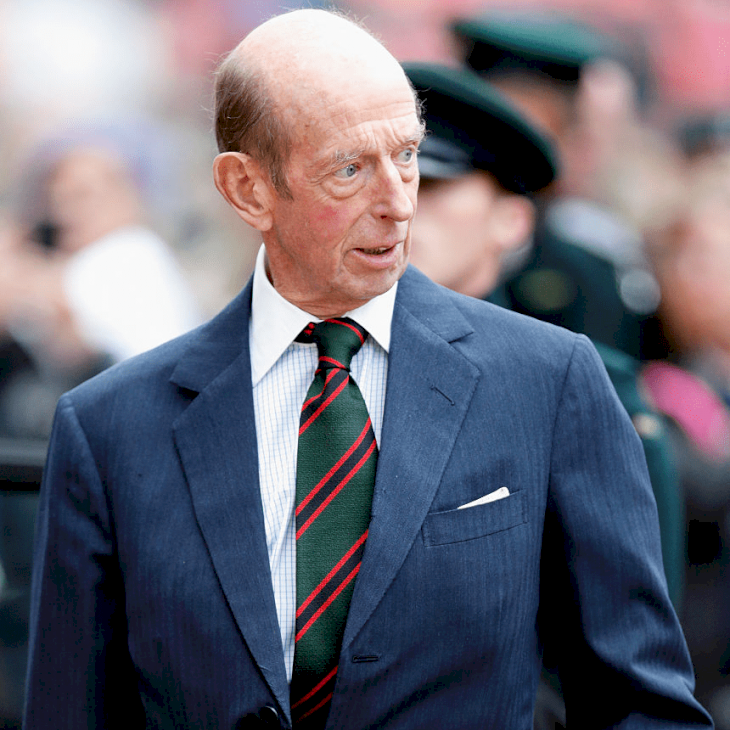 Katharine, Duchess of Kent
There's quite an elevation of chance that you've never heard or even seen Katharine, Duchess of Kent. And it's no big surprise. Despite being Prince Edward's wife, Katharine hasn't made it any secret that she likes to stay away from the paparazzi and spotlight. Still, she makes rare appearances and always leaves with a wonderful impression. Her net worth is just as humble as her personality and shines at an estimated $10 million.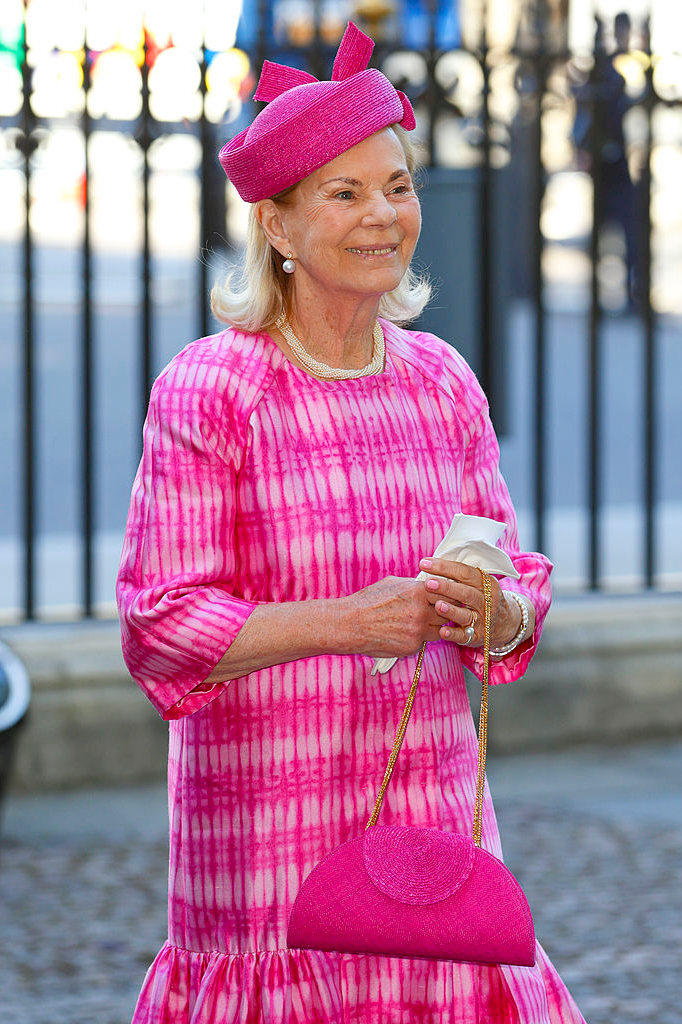 Lady Helen Taylor
Lady Helen Taylor is the daughter of Prince Edward and Katharine, Duke and Duchess of Kent. Yet, she's profoundly known for her marriage to Timothy Taylor, a well-known art dealer. Perhaps, both Helen and her husband have grounded strong names for themselves in the art niche. And Helen has even blown fans away with her multifaceted fashion. It's speculated that her dedication to fashion and art has helped her family reach their $10 million wealth.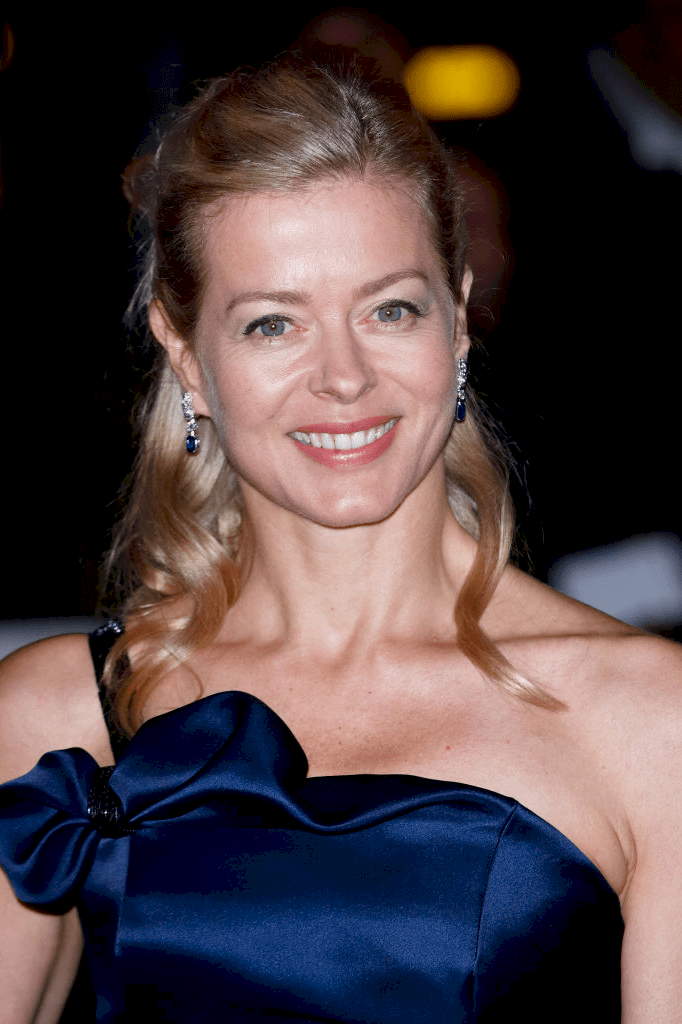 Lady Amelia Windsor
Lady Amelia Windsor isn't a well-known face in the stateside, but she's one of the most recognizable members of the royal family. Also, Lady Amelia is the 36th in line to officially inherit the throne in Britain. Surprisingly, she's a model who was considered to be the "Most Beautiful Royal" and her Instagram gives us an insight into the life of a noble we wouldn't normally see. Lady Amelia makes around $1 million yearly through several brand endorsements and collaborations.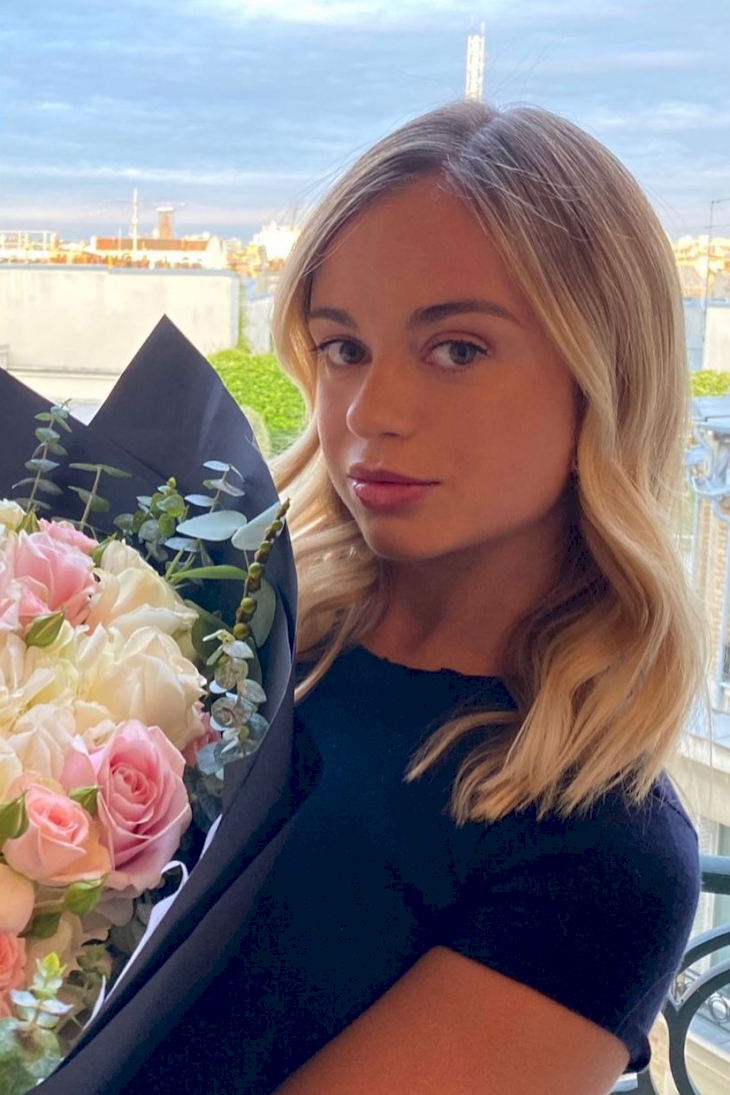 Lady Louise Windsor
Lady Louise Windsor is the eldest daughter of Edward, Earl of Wessex and Sophie, Countess of Wessex. However, it's too early to estimate the teenager's net worth as of now. Perhaps, her parents are estimated to hold around $45 million wealth in their names, and she's likely receiving a fair share from that.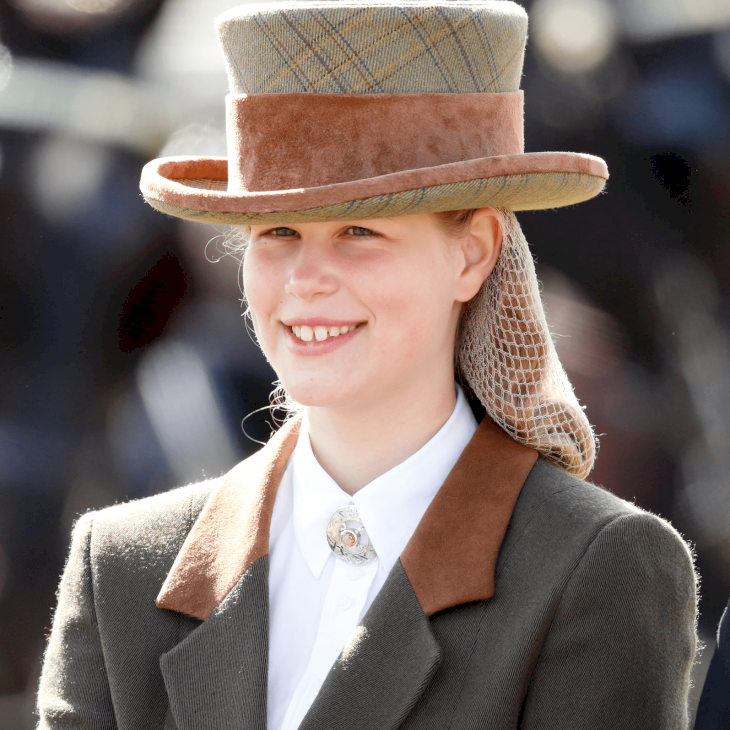 Peter Phillips
Peter Phillips, the Queen's eldest grandson, runs the UK arm of events as well as the sponsorship agency, Sports and Entertainment Ltd (SEL). However, he isn't an HRH and doesn't commit to royal duties. Currently, Peter Phillips is the 12th in line to the throne, and his fortune is estimated to be around $20 million.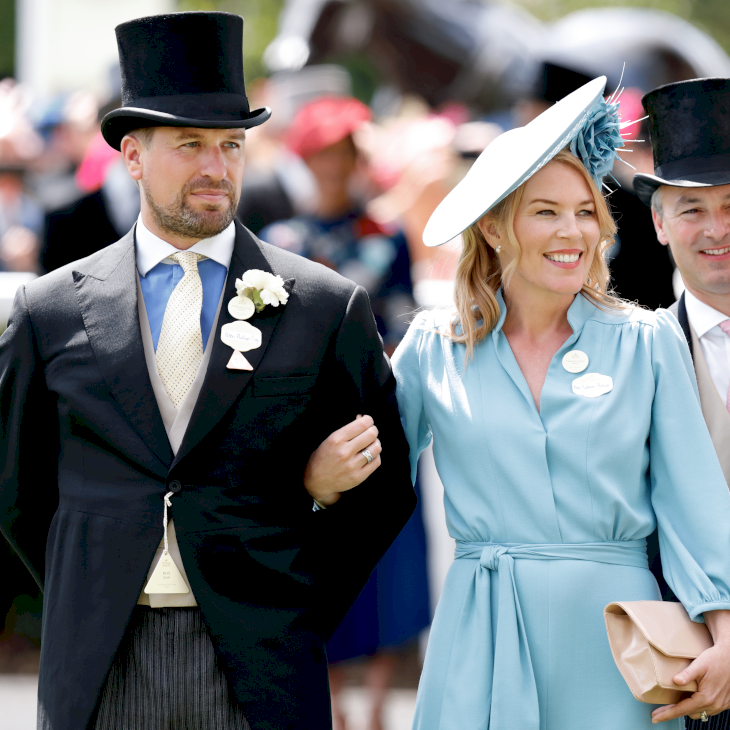 Prince Richard, Duke of Gloucester
Grabbing the chance to say that you've descended from the royal heritage must be a huge honor. However, it seems as though Prince Richard and his wife, Birgitte van Deurs, often feel too hard-done-by. Despite being another grandchild of George V and Queen Mary, the Duke of Gloucester has often narrated that he feels like the poorest among the royals. Of course, his net worth of $25 million doesn't really say so, right?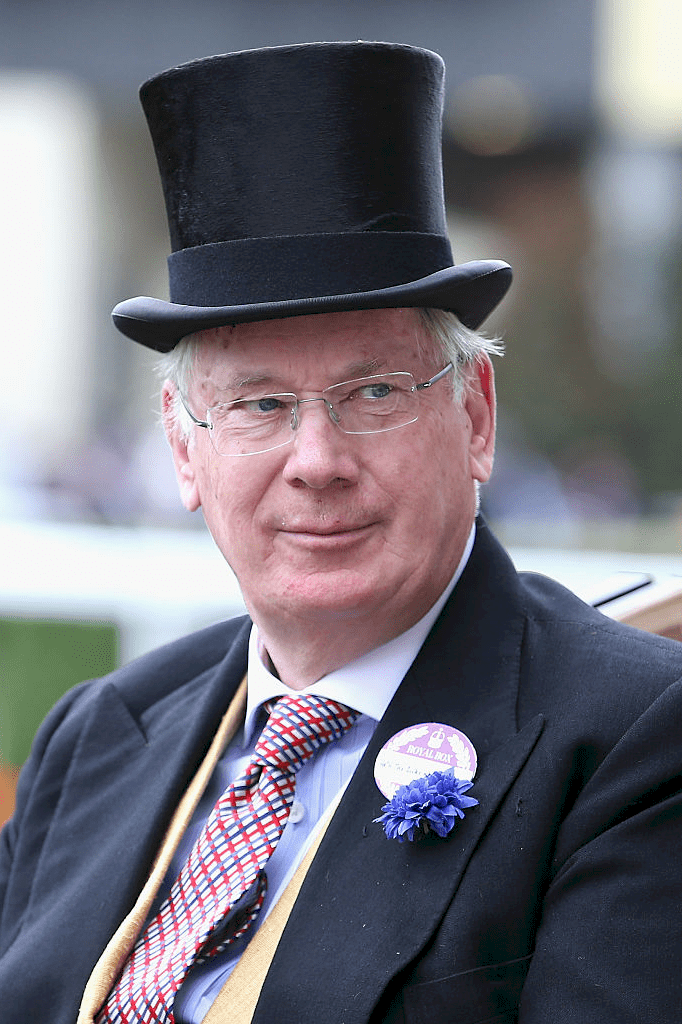 Birgitte, Duchess of Gloucester
We can't put a face behind all that excitement to have married a member of the royal family. But Birgitte, Duchess of Gloucester, is seemingly proud on this note. The Danish native is more than happy to stand by her husband, Prince Richard's side, as he goes about his royal commitment. Plus, she's also living off the plenty of riches of her husband and has a personal net worth of approximately $13 million.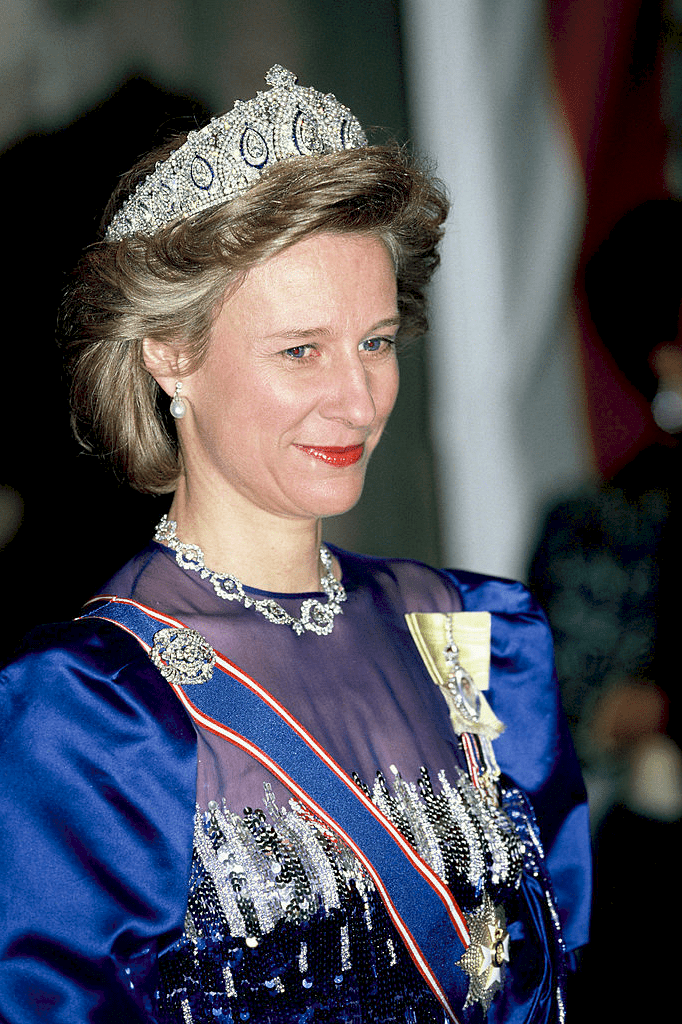 Lady Rose Gilman
If you're not familiar with Lady Rose Gilman, it could be because she changed her name after she got hitched. Known as Lady Rose Windsor, this blushing royal has the pleasure of addressing the Duke and Duchess of Gloucester her beloved parents. Unlike the other royal members, Lady Rose spends a colossal part of her time as an art department assistant in Hollywood. However, it's unlikely she'll inherit any fortune from her parents or the royalty, but Lady Rose seems to do well for herself in her niche, though.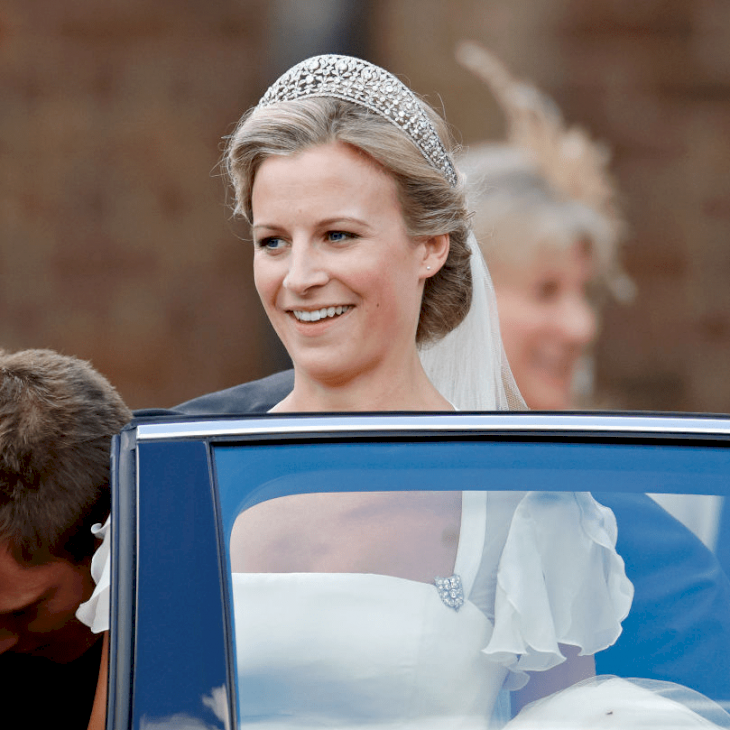 Lord Frederick Windsor
Lord Frederick Windsor is currently the 49th in the line of succession to the throne. But it doesn't end there as he's also married to the famous English actress, Sophie Winkleman, who probably has some of the A-listers in her contact book. Though Lord Frederick receives a hefty sum for his membership within the royal bloodline, he also focuses on his business. And that involves his gigs as a music journalist, and his family has a fortune of around $40 million to lean on!
Lady Gabriella Windsor
You just got to know that someone with the surname "Windsor" is going to have a crucial place within the royal household, and Lady Gabriella Windsor isn't an exception. She's Lord Frederick Windsor's sister and the 50th in the line of succession to the throne. However, she has followed in her brother's footsteps and works as a journalist. Making her own career means carving a niche for her dime. Though her net worth remains behind the walls, we can assume that it is not anything small…definitely not!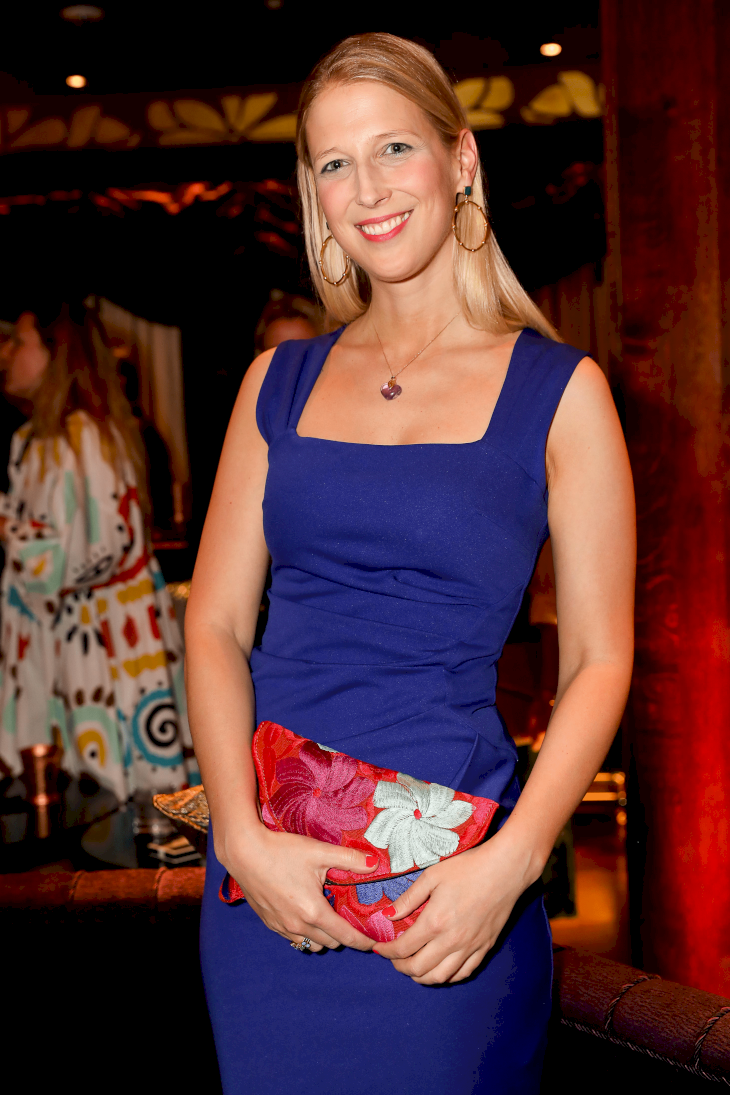 King Harald V of Norway
You might wonder why King Harald V of Norway is a part of this list. Actually, he's directly related to the royals, and he and Queen Elizabeth are second cousins. Though he'll not be taking over the British throne anytime soon, it's still stunning to think that he's such a wonderful man across the pond. Moreover, he's also pretty rich and has a whopping $30 million to his name.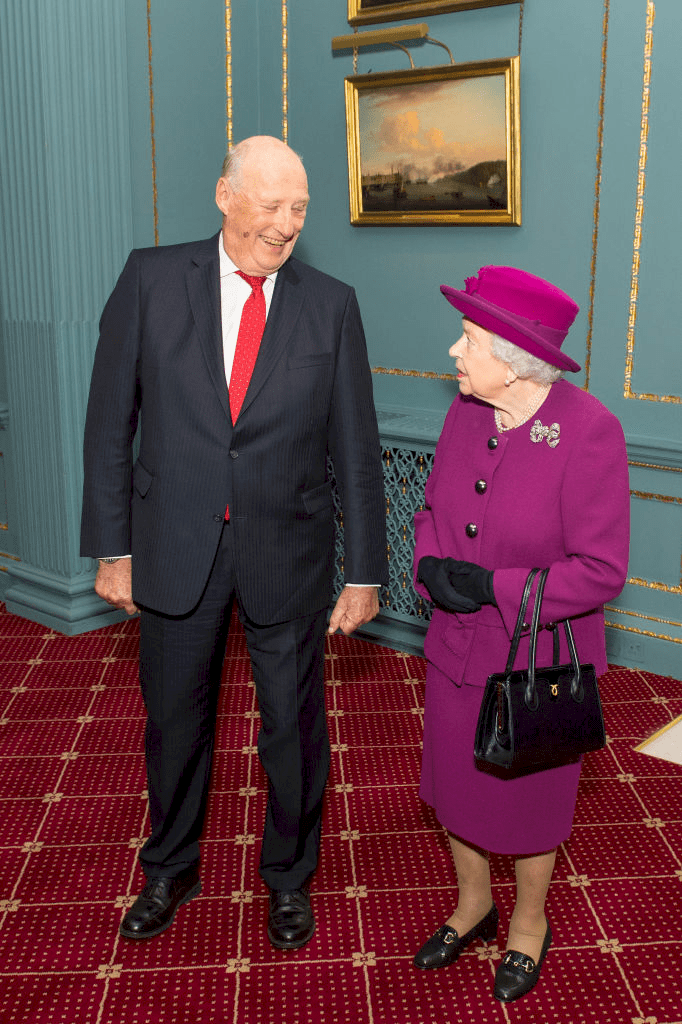 James, Viscount Severn
He may be just 12 years old, but age is just a number when it comes to taking insight from the royals! Perhaps, James, Viscount Severn has already made his strong grounds in the world. As one of the several grandchildren of Her Highness, James is the recipient of an open invitation to Buckingham Palace and is already hooking up with some of the biggest A-listers in the world. Still, the Viscount has a handsome pocket allowance to his name!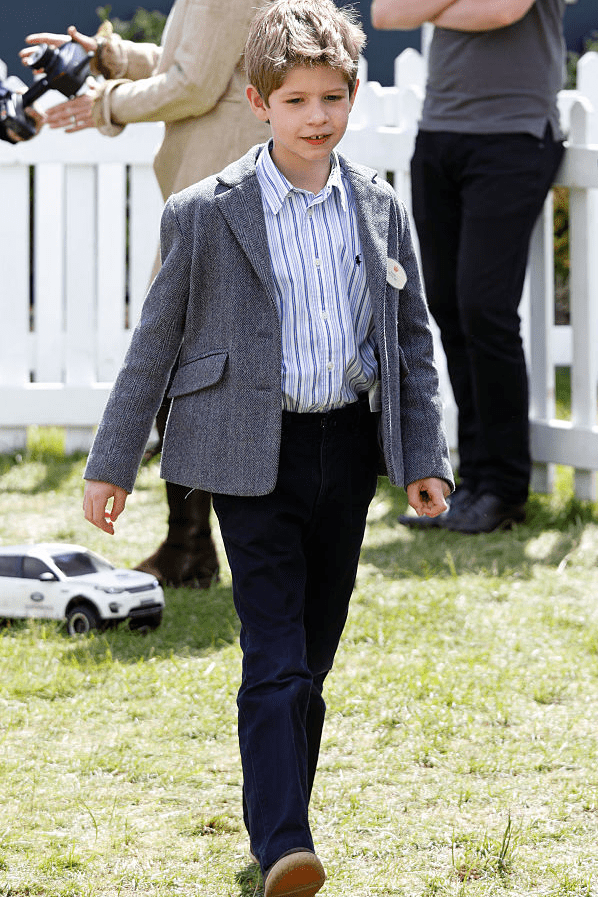 Princess Michael of Kent
You might also know her as Marie Christine von Reibnitz. Princess Michael of Kent resides in her royal estate with her husband, Prince Michael of Kent. According to reports, Queen Elizabeth pays their rent, and because of this, we can't sum up that they will have to worry about paying their bills. Though she's a controversial figure in the royal family, you can't help but be surprised by her $8 million wealth!
Princess Margaret, Countess of Snowdon
Although Princess Margaret passed away in 2002, she left a lasting heritage in the world. Despite having had a tumultuous past in relationships and marriages, she still managed to win over royal fans and even worked up a hefty fortune. It's believed that Princess Margaret was once worth a whopping $25 million, but decided to give a colossal portion of her wealth to charity. However, she made sure to leave some for her children, who eventually inherited a few million from their late mother.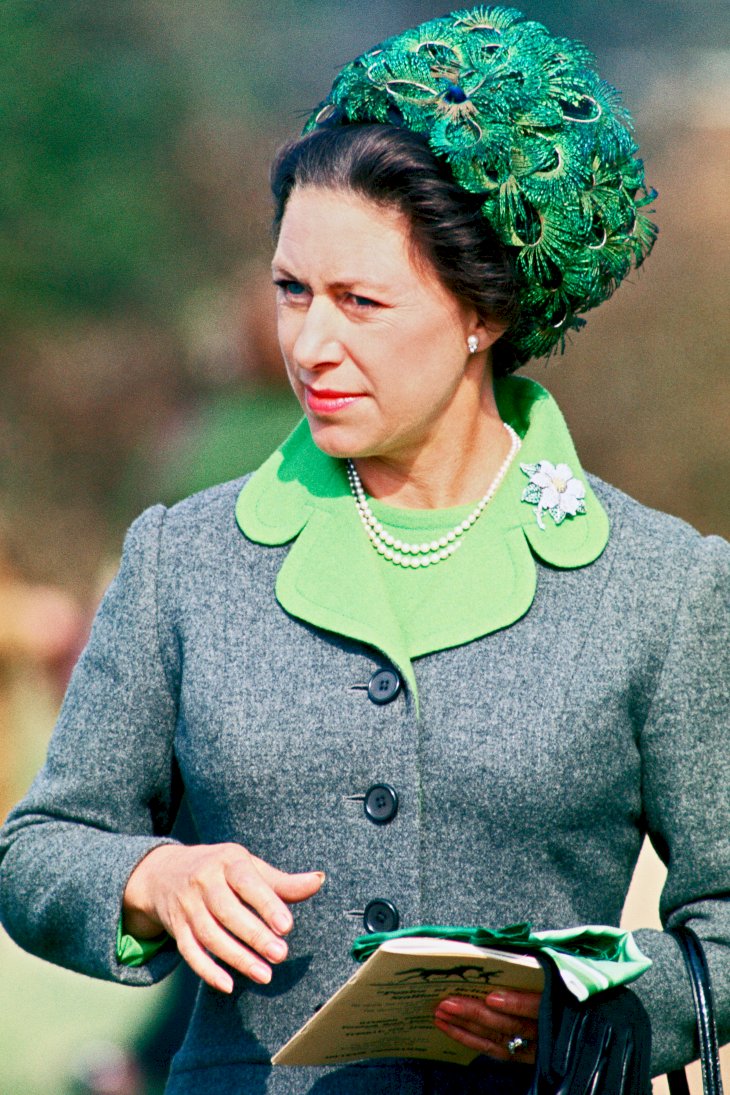 Vice-Admiral Sir Timothy Laurence
The beloved husband of Princess Anne, Sir Timothy Laurence has an astonishing past of his own. He may have retired but his reputation roots back to the time he served as a Naval officer. Later, Sir Timothy proceeded with his governing positions until retirement in 2010. He was even officialized as a Knight Commander and has managed to amass a net worth of around $10 million, which is not too shabby.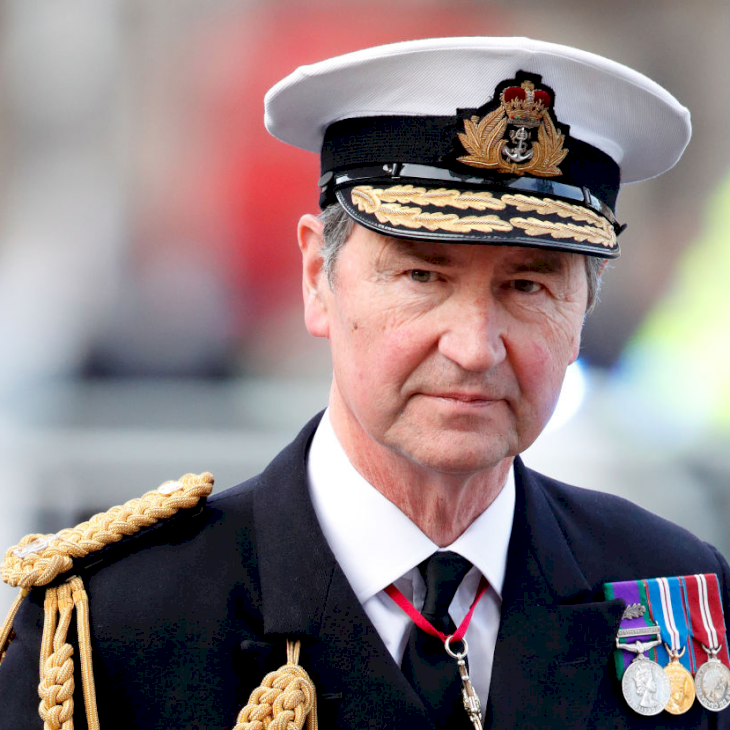 Savannah Phillips
Aged 9, Savannah Phillips is the first great-grandchild of Queen Elizabeth II. Perhaps, she's a lesser-known royal in comparison to others and doesn't carry any royal chores. Without a direct allowance from the royal treasury to lift them, these little royals make their money through their pocket allowance. However, we're yet to see how much net worth the eldest great-grandchild of the royal house makes shortly.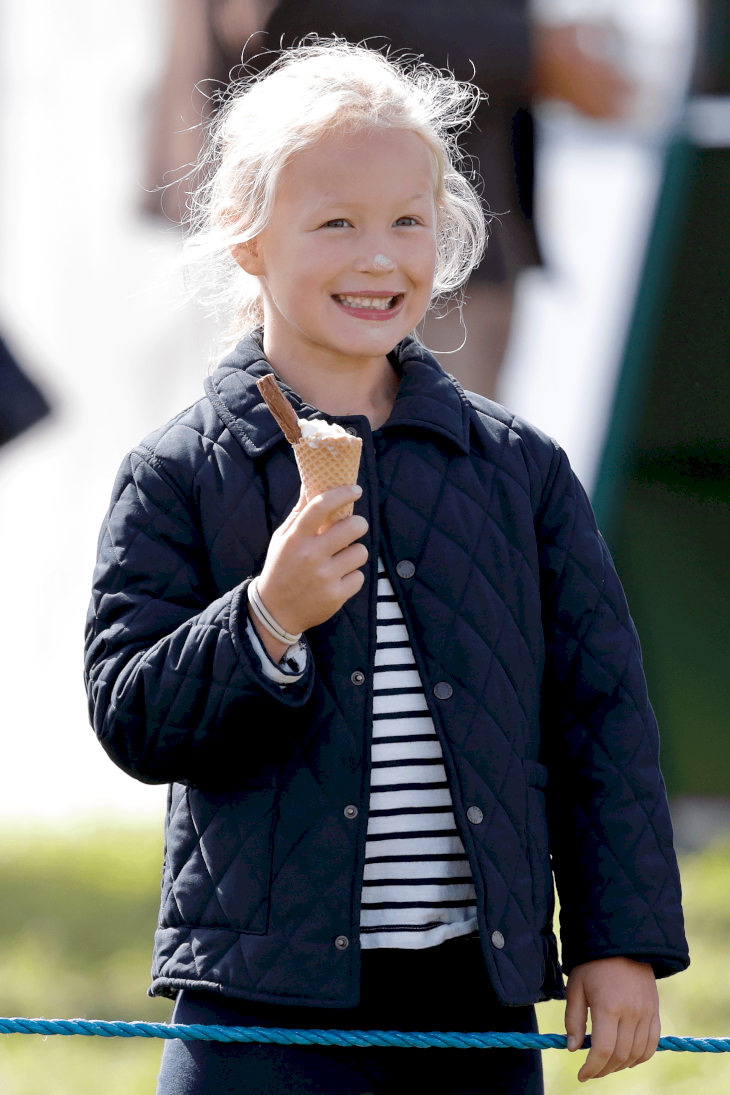 Isla Phillips
It's utterly surprising to know that even the youngest member of the Phillips' household has a pretty handsome deal set up for her. Isla Phillips is estimated to be worth over $100k, despite being the youngest in the clan. Though most of her events remain behind the royal walls and out of the public eye, only time will tell how much net worth Isla Phillips would turn into her family's treasury.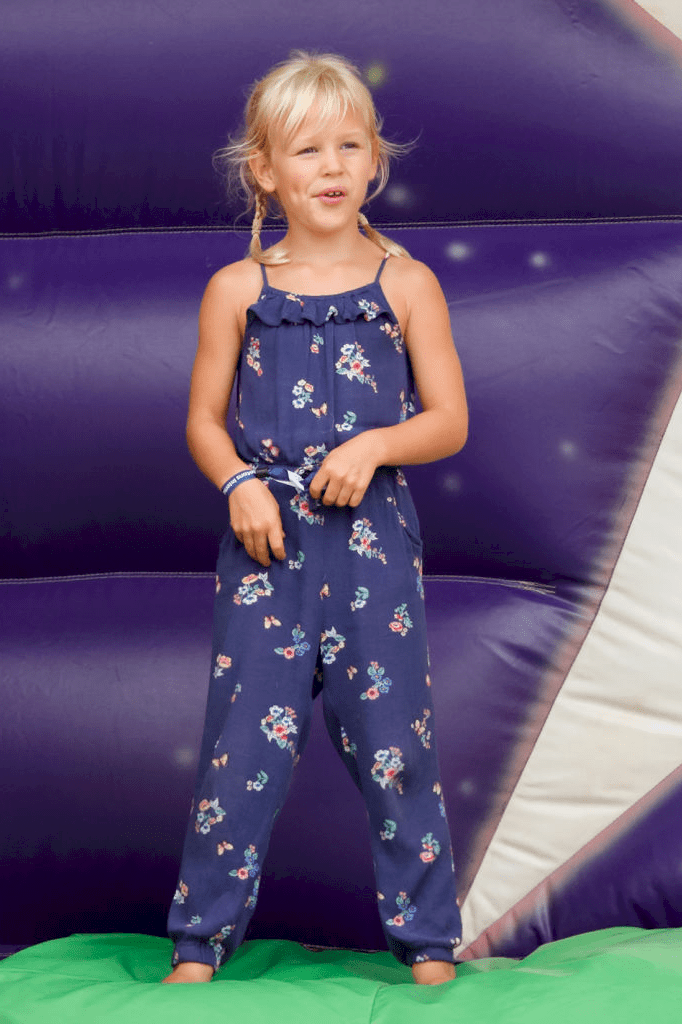 Lady Sarah Chatto
Lady Sarah Chatto is a member of the British Royal's extended family. She's the Queen's niece and the daughter of Her Highness's sister, Princess Margaret. Perhaps, Lady Sarah is another lesser-known royal, but she did manage to gain popularity after she appeared in a documentary that commemorated the Queen's '90s. Reportedly, she has an estimated wealth of around $18 million, and many believe that her net worth is actually the inheritance left behind by her mother, Margaret.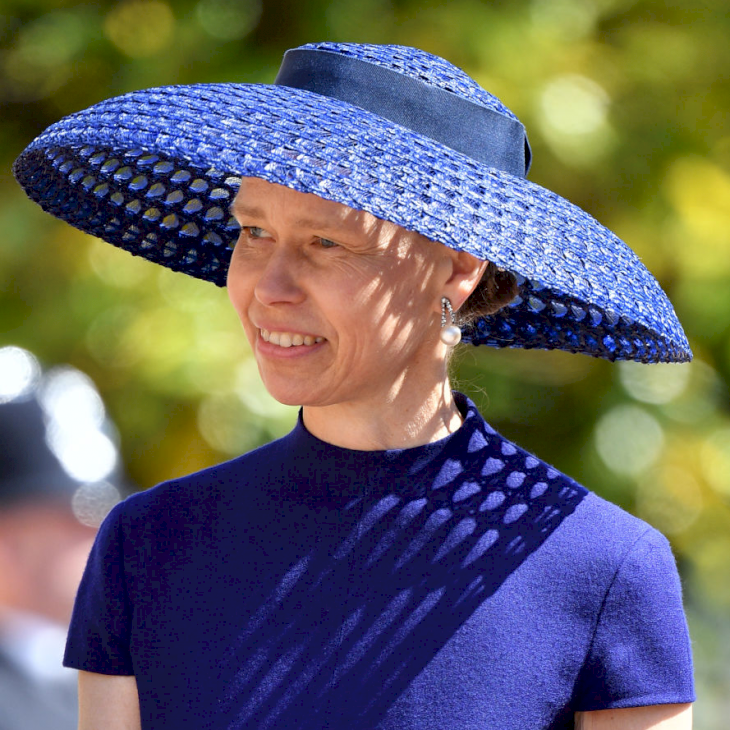 Daniel Chatto
Despite marrying Sarah Chatto, Daniel Chatto has been elemental in earning his dime. A former British actor like him needn't necessarily be too shabby when it comes to the wealth department. He might've married a royal member, but still manages to maintain a low-profile life away from the limelight. Daniel Chatto's estimated net worth is reportedly around $1 million.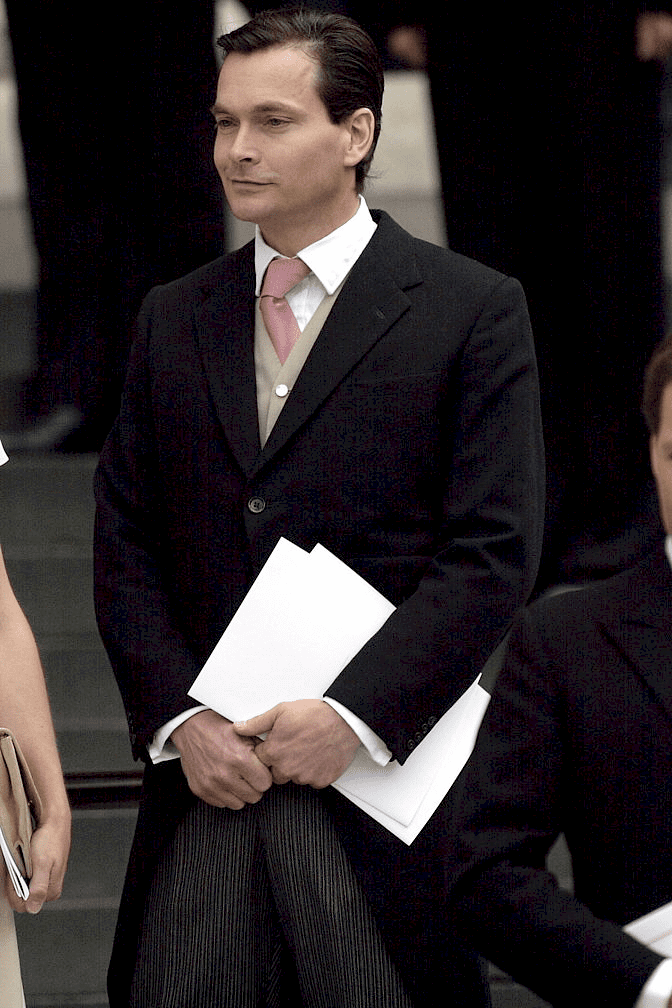 David Armstrong-Jones
Otherwise known as the Earl of Snowdon, or even more profoundly as David Linley, David Armstrong-Jones is the former viscount and current earl who has a passion for furniture. He even owns a lavish furniture business that keeps his income swelling. Apart from his sales of up to $17.4 million, David was also left with an estimated $7 million by his mom, which eventually adds to his colossal fortune.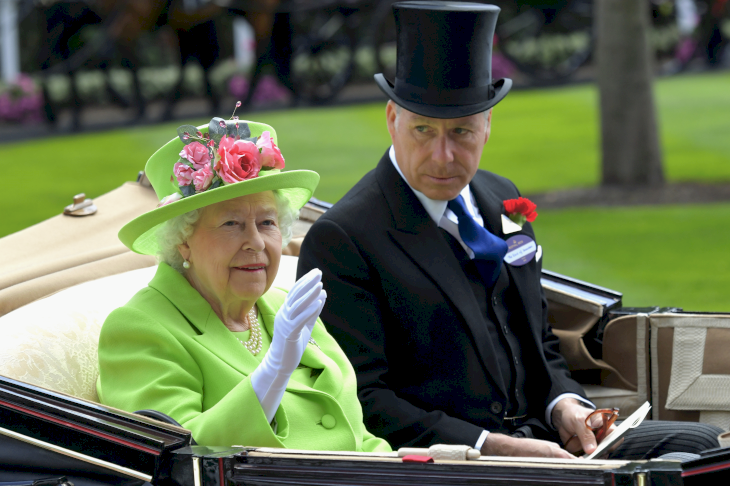 Serena Armstrong-Jones
The Irish native Serena is the wife of David Armstrong-Jones. Reportedly, she had a career as a publicist for Giorgio Armani and even had her store called Serena Linley Provence. However, there are no official estimations of her net worth. Still, many believe that Serena's wealth must be somewhere in millions— more specifically, anything above $10 million. Moreover, both her husband's and her joint net worth details aren't open like that of the mainstream royals.
No wonder they are called the ROYALS! From waking up to a lavish morning to going to bed after a grand family dinner, life is written via a golden pen for them! Perhaps, such details urge us to forget about their family affairs that also include a toss of controversies and minor issues! It's even more surprising to know that every royal member excluding the little royals is nothing short of millions in their treasury! Sigh…! Well, what's your outlook on their net worth? Stay in touch with us through your valuable comments, and please don't forget to share this article with your near and dear ones!