Princess Diana & Camilla Parker Bowles Wardrobe Comparison
Princess Diana and Duchess Camilla Parker Bowles may have had their differences over the years but their wardrobes are surprisingly similar! Let's take a look at these two iconic royals and explore their best dressed moments... You won't believe how much their clothing budgets differ!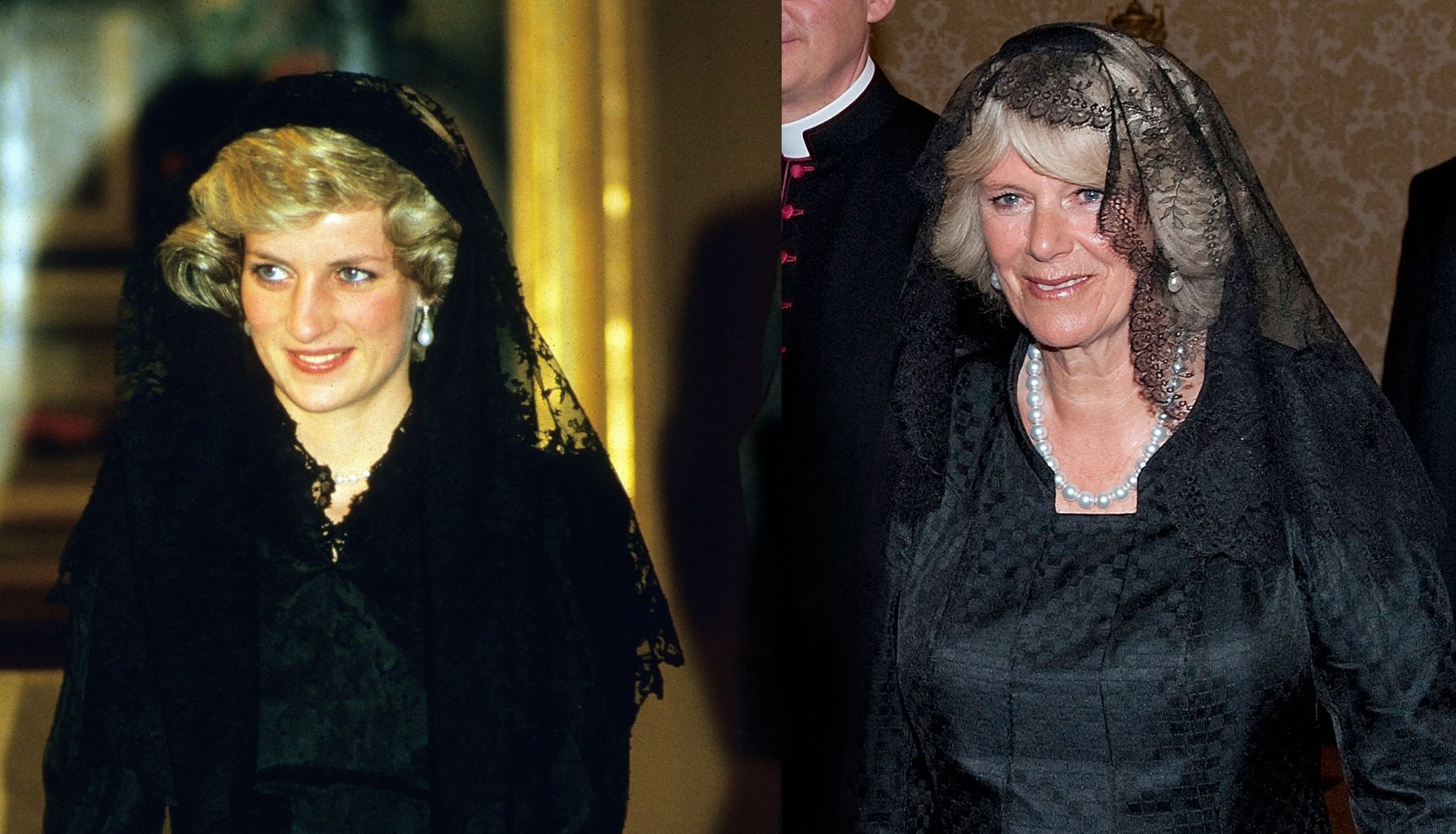 ---
9. Their Style Before They Became Royals
When she was still known as Lady Diana Spencer, the media already had its eyes on her and Camilla. Both ladies always had good fashion sense. While their styles evolved over time, looking back on the days before they were wed to Prince Charles, we clearly see a similarity in their choice of clothing...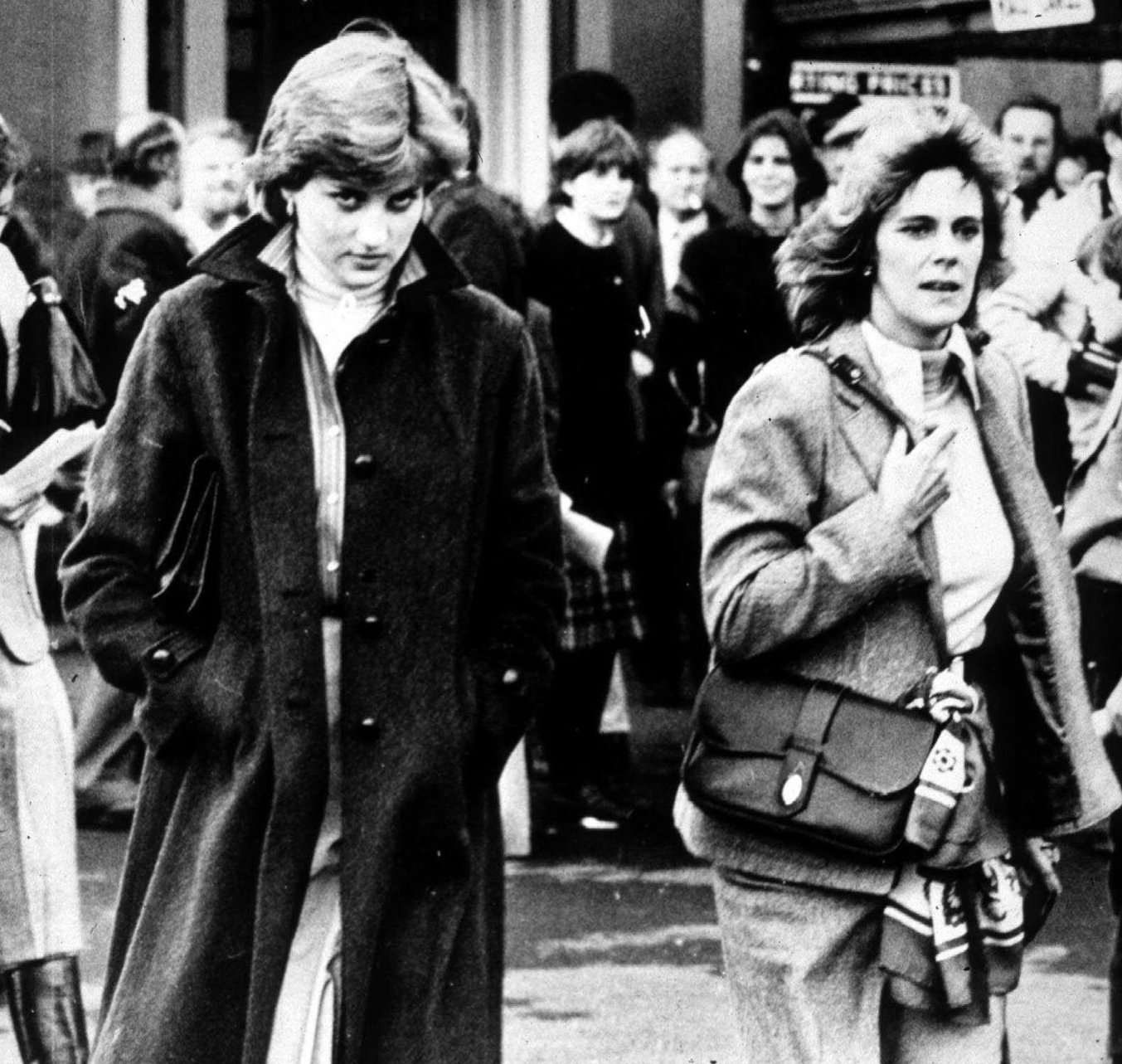 ---
8. A Hat For Every Occasion 
Princess Diana learned very quickly the art of turning heads. She dressed impeccably well and could also pick out the perfectly suited hat. In fact, she enjoyed the royal obligation of wearing something on her head. From the floppy to the simple beret, she was a true hat queen. She even famously said, "Hats give me confidence."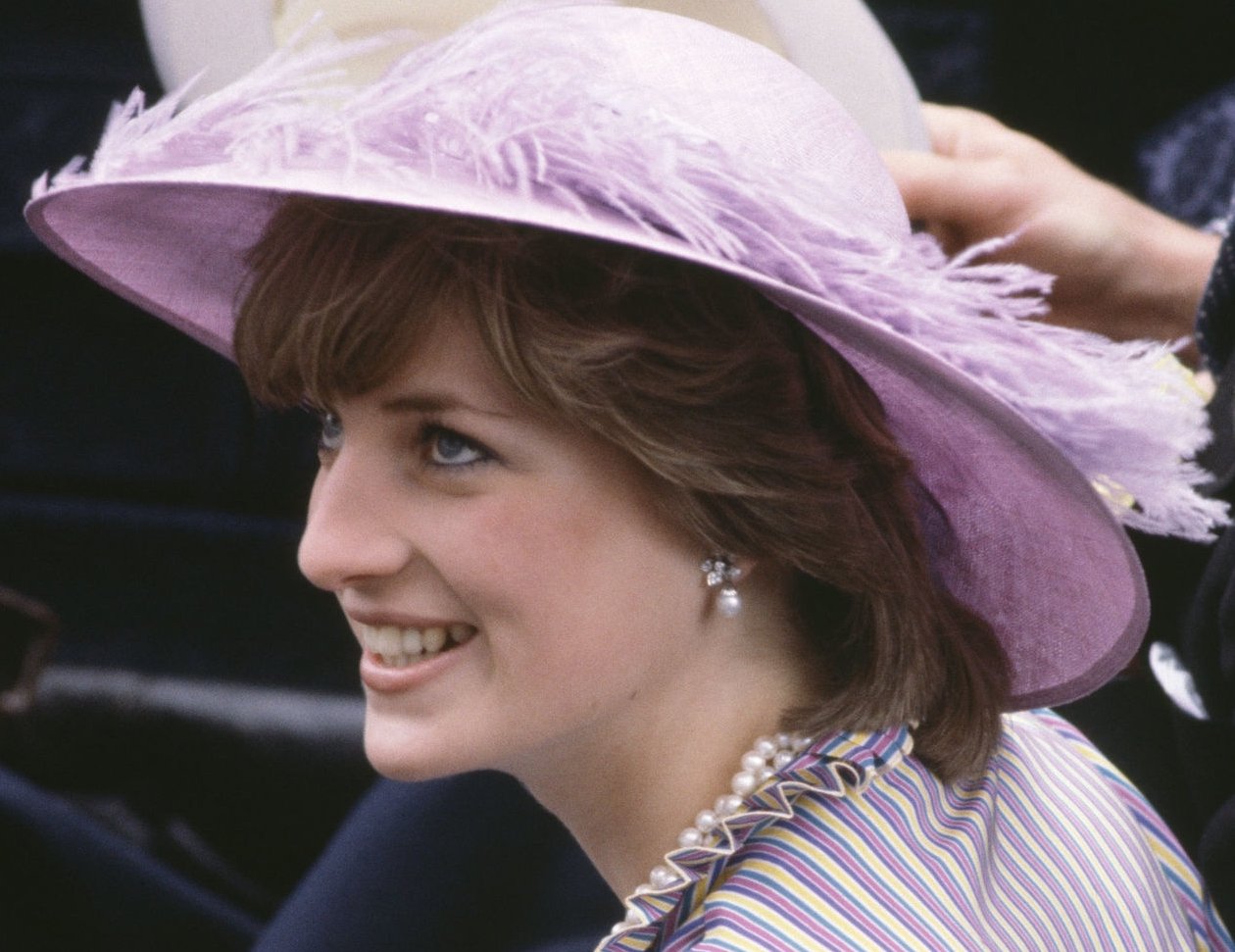 The Duchess of Cornwell also knows how to pull off a risky hat. Over the years she's been drawing in the media thanks to her daring selection of hats. The purple option below was selected for a visit to Poundbury in October of 2016. What a bold yet fitting choice!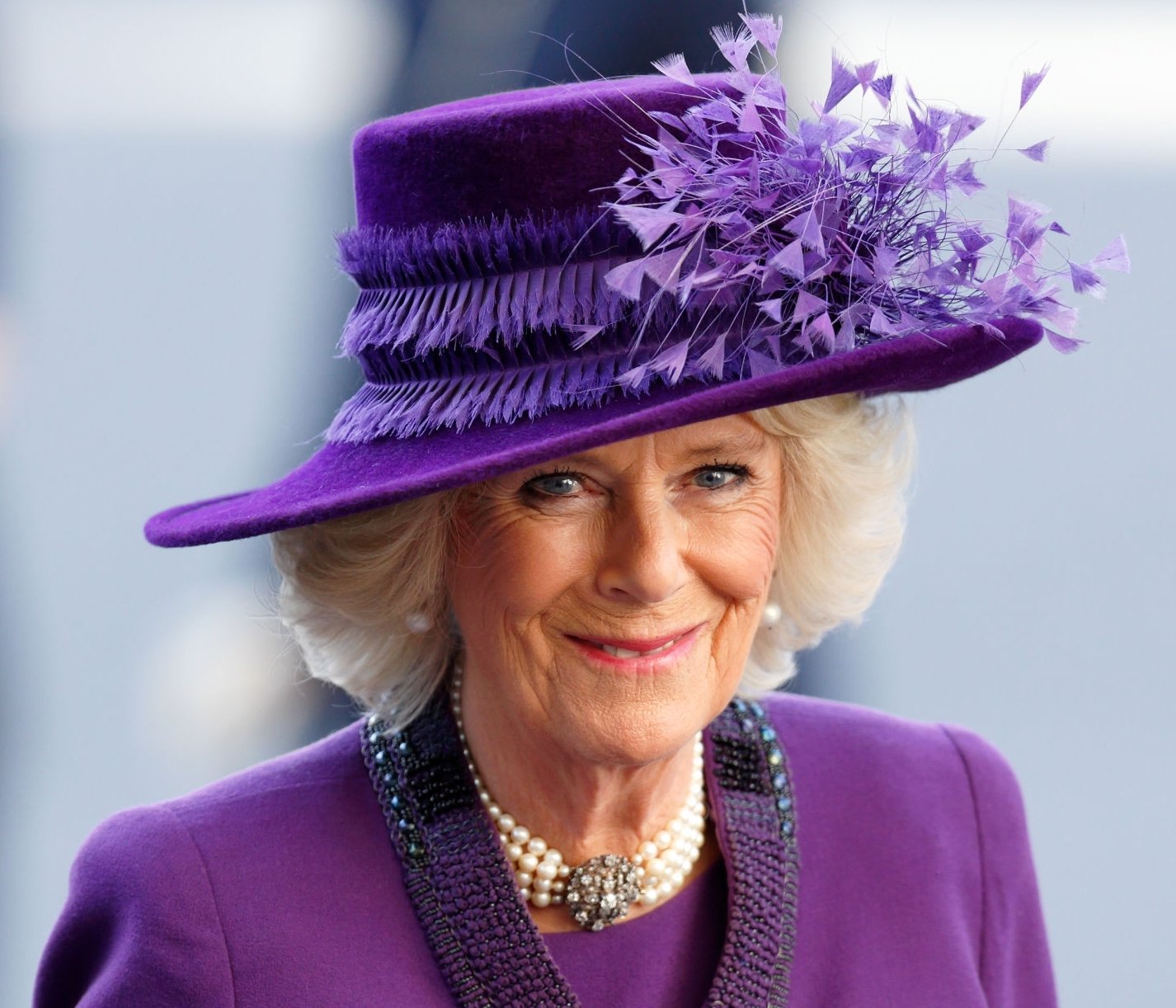 ---
The Princess And The Duchess Opt For Interesting Headpieces 
The Princess of Whales also had a tendency to wear an alluring veil along with her hat. This became a trend all over the world thanks to her. A source shared why veiled hats worked so well for the princess:
"Princess Diana was known to flash a demure smile and a shy gaze beneath her veil. Veils today add a flirty twist by adding a bit of mystery and style."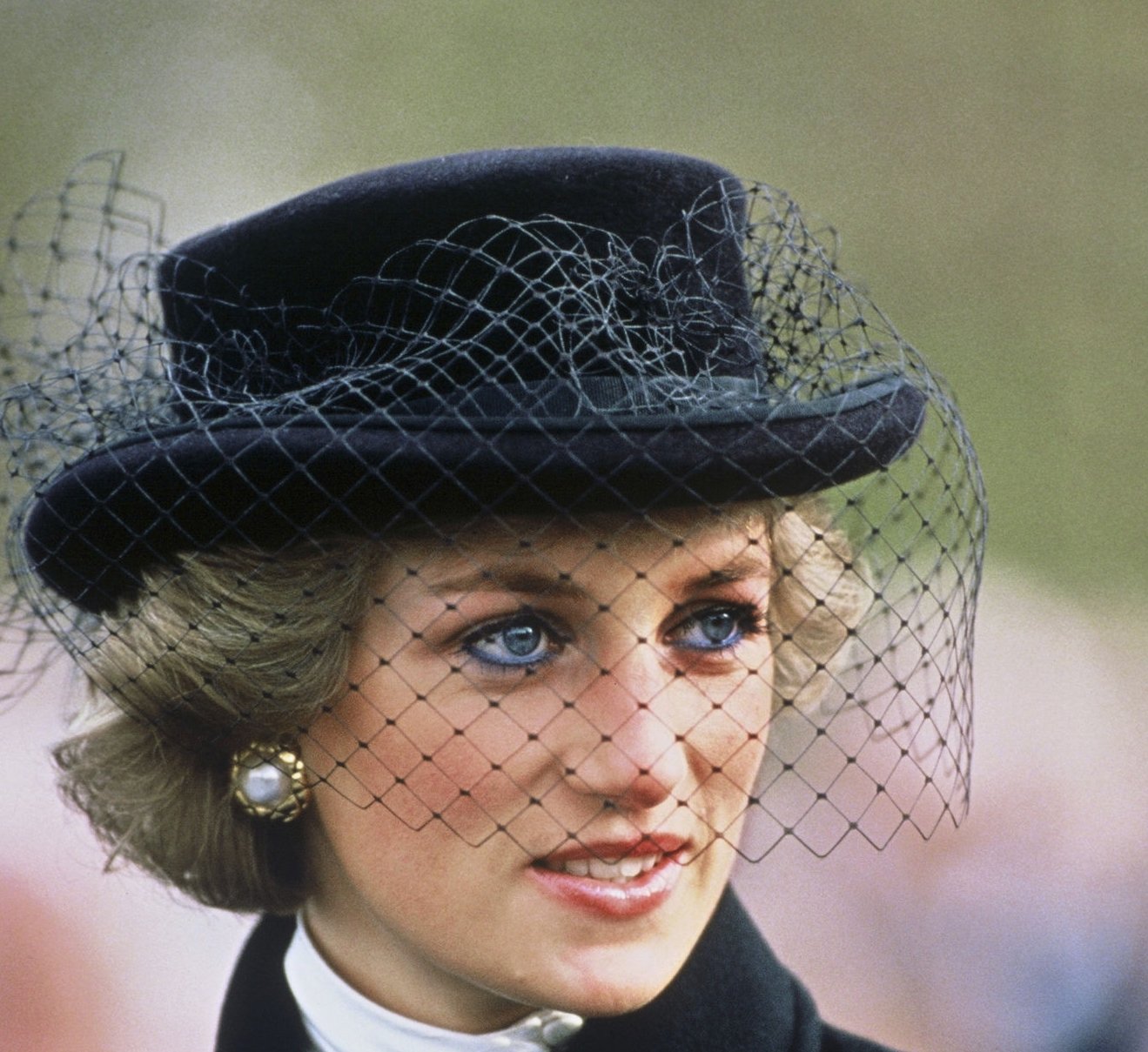 The queen consort, Camilla, may not have worn hats with veils often but her own black hat selection has remnants of Diana's. From the unique headpiece on her wedding to the many hats she wears at her events, Camilla has always known how to make a hat work! And so did Diana.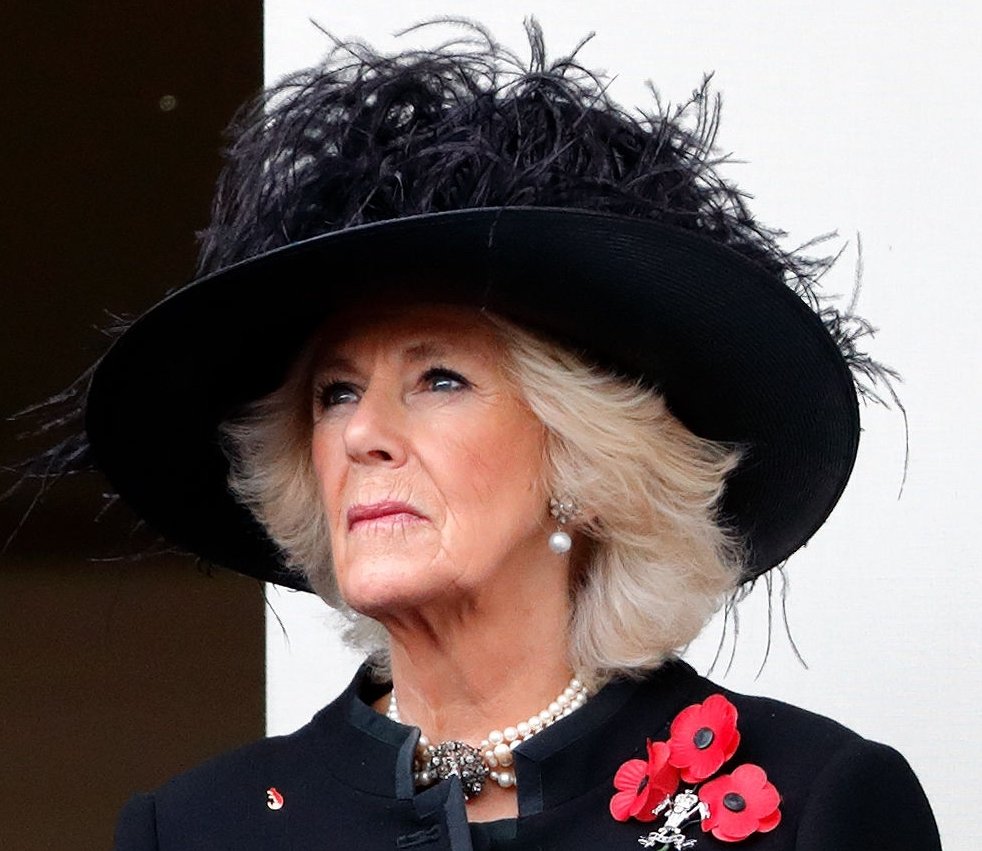 ---
7. A Battle Of Tiaras 
One of the most strikingly similar pieces of jewelry that fans of the royals have noticed is of course the dazzling tiara. It goes with glamourous events and fits perfectly on the head of both Diana and Camilla. As their ball gowns flow gracefully, we cannot help but notice the diamonds that they wear.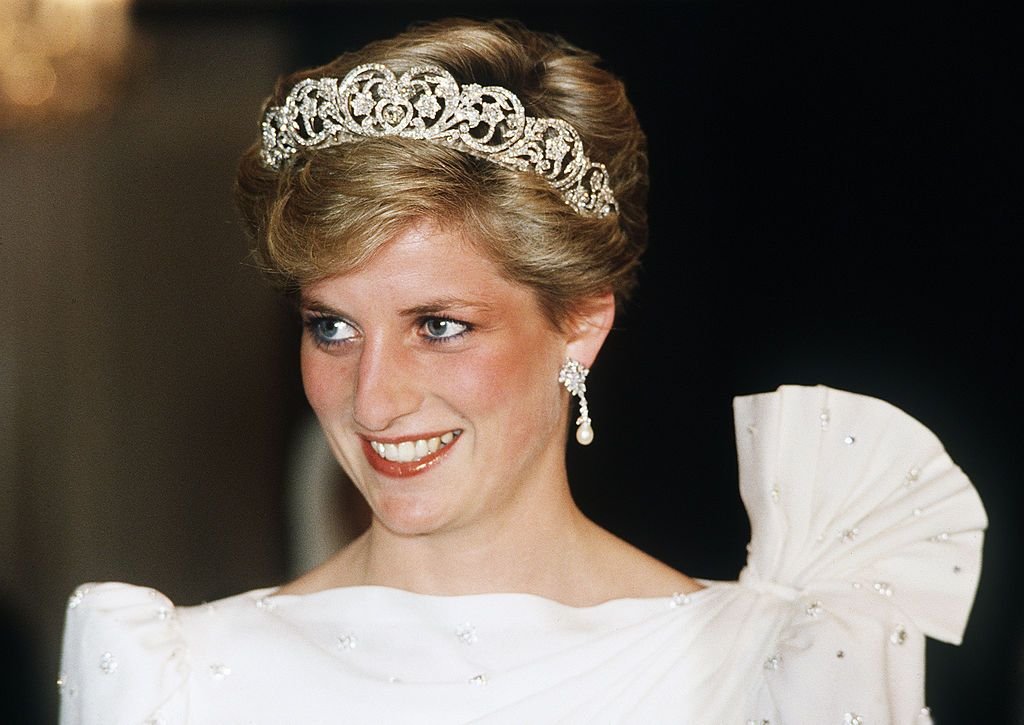 Princess Diana wore her "Lovers Knot" tiara which was a gift from the royal family on her wedding day. The stunning piece featured teardrop pearls and delicate diamonds. It was one of Diana's favorite pieces and these days we get a glimpse of it whenever Kate Middleton gets a chance to wear it.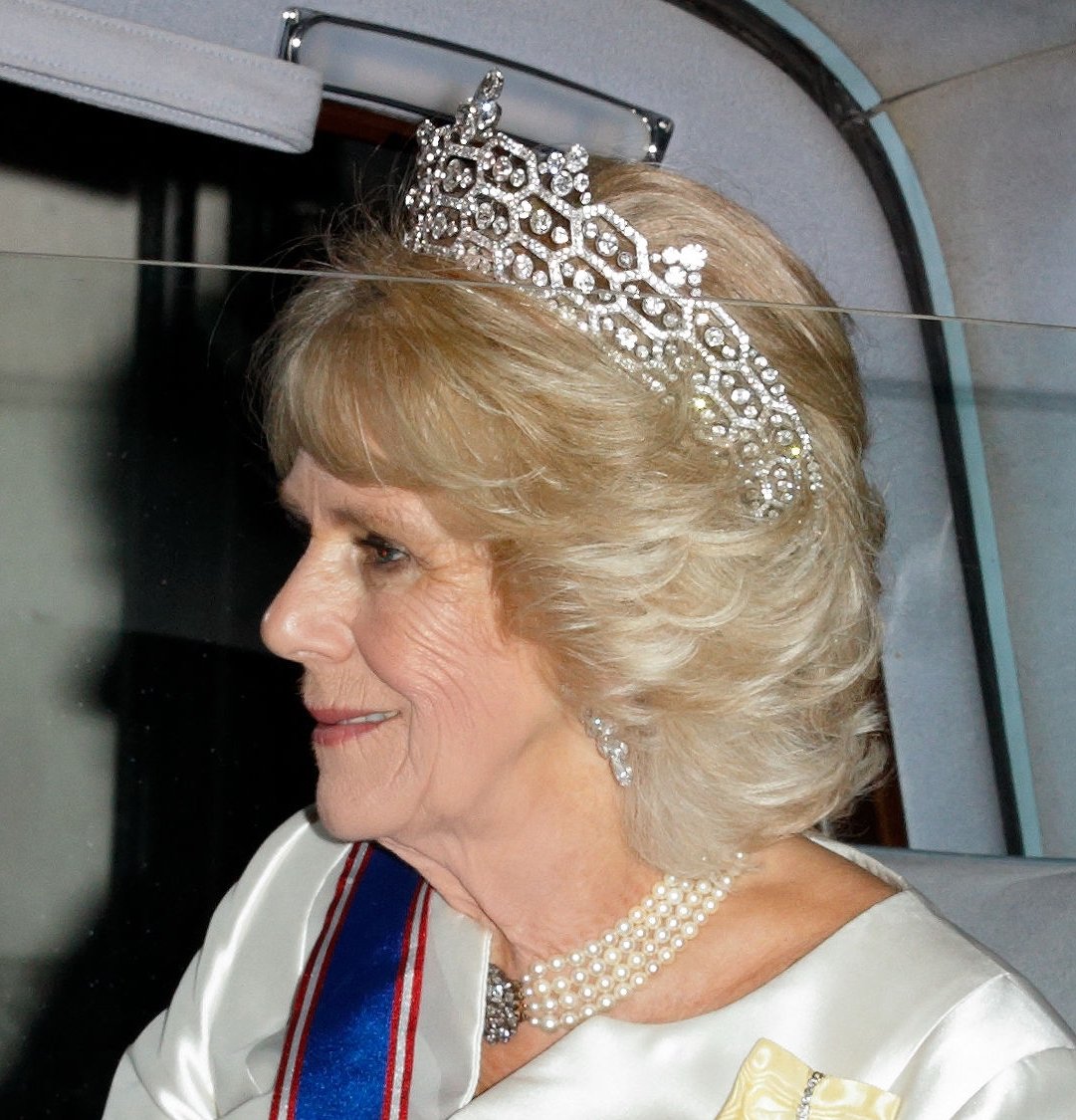 ---
The Reason Camilla And Diana Didn't Always Wear Their Tiaras 
The Duchess of Cornwall has her very own tiara but it certainly shares similar features to Diana's. Her tiara was also a special gift from the Queen and symbolized that she was truly accepted into the royal family. Camilla doesn't always wear it and maybe she had a similar reason as Diana...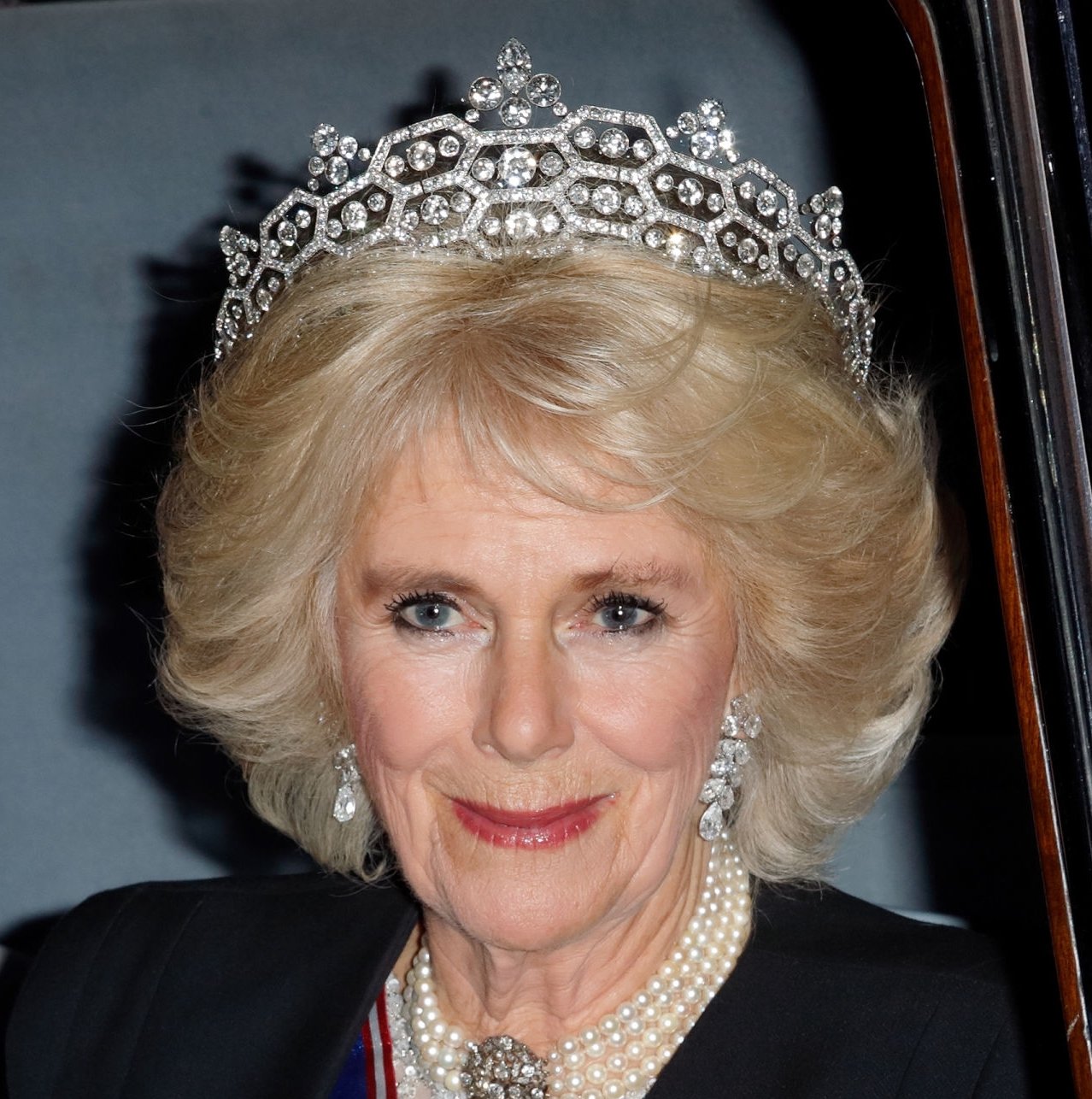 The People's Princess often opted to go without her tiara, especially when she was out on a humanitarian project. A source shared: 
"You'll notice she is not wearing gloves. That's a royal protocol that she ditched because she liked to hold hands with people and make skin-to-skin contact. The original sketch came with a hat, but she didn't wear a hat because she said, 'You can't cuddle a child in a hat.'"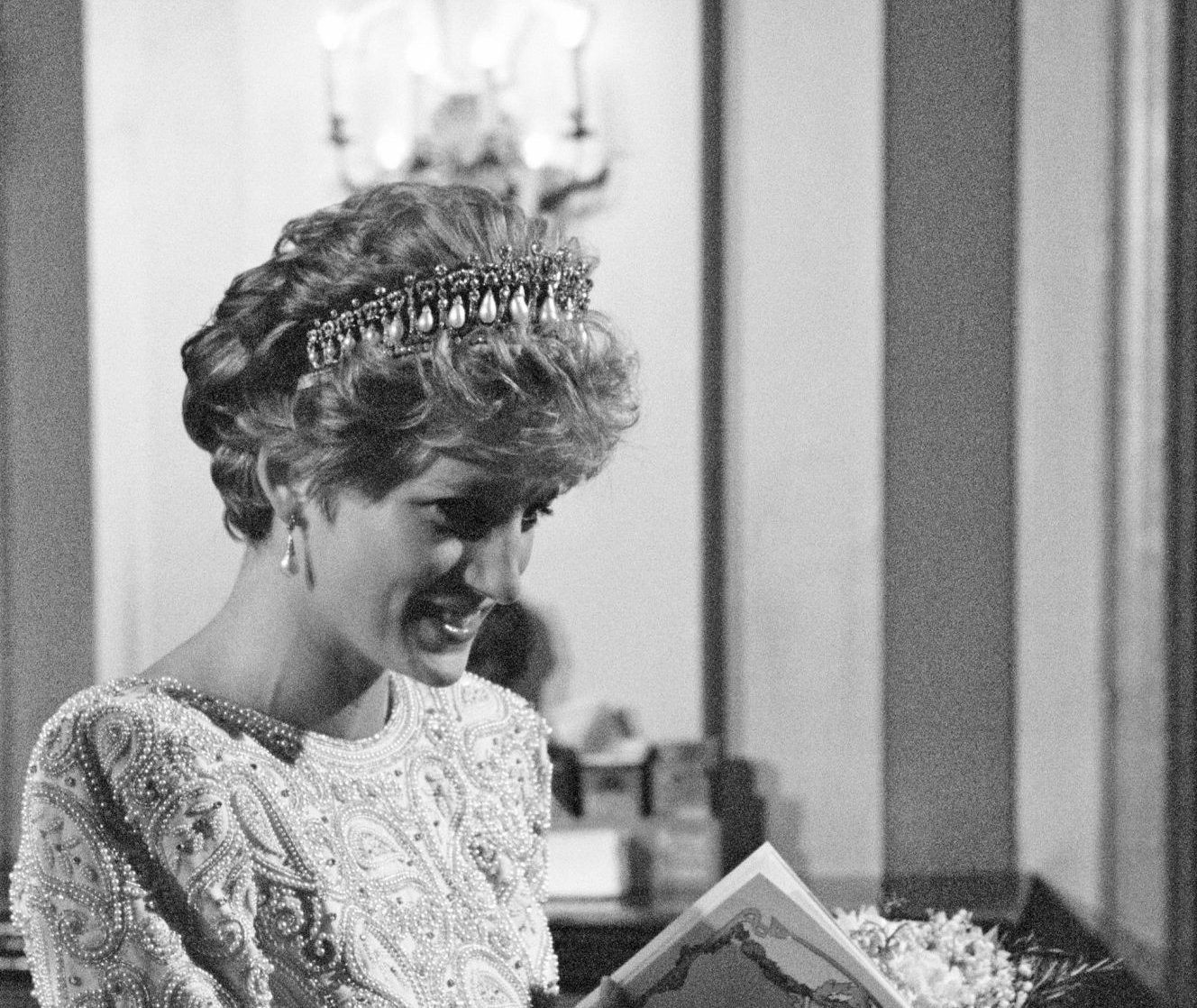 ---
6. The Equally Stylish Royal Mothers
Princess Diana didn't have a typical maternity style. She broke from the traditional expectations of fitted formal attire and wore loose-fitting garments that royals before her never dared to appear in. Camilla evidently took on a similar style when she had her kids.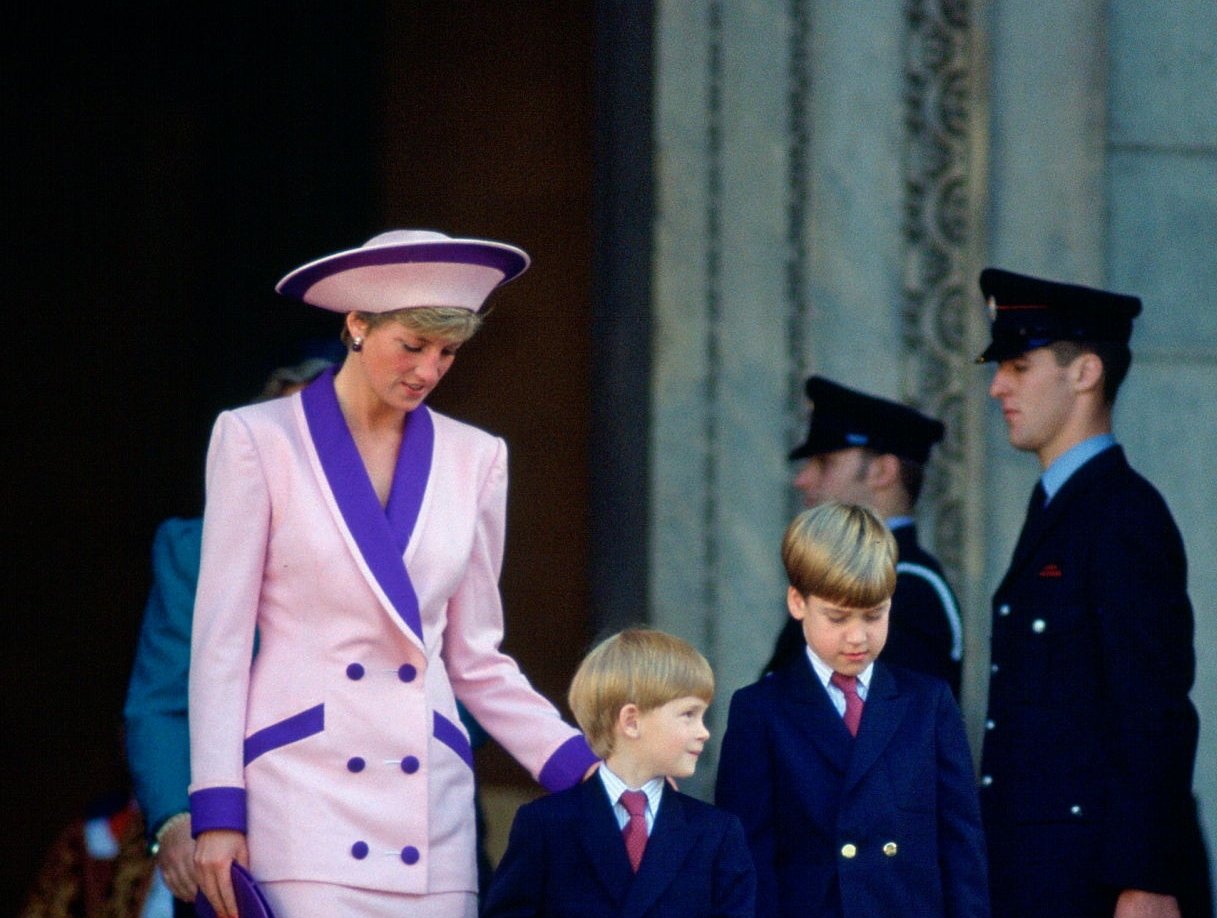 The royal mothers both wore colorful clothing and were visibly joyful to have their kids by their sides. Camilla may not have been a fully-fledged royal when she had her children with her first husband but she still looked stylish as a mother. Camilla and Diana actually share a love for purple!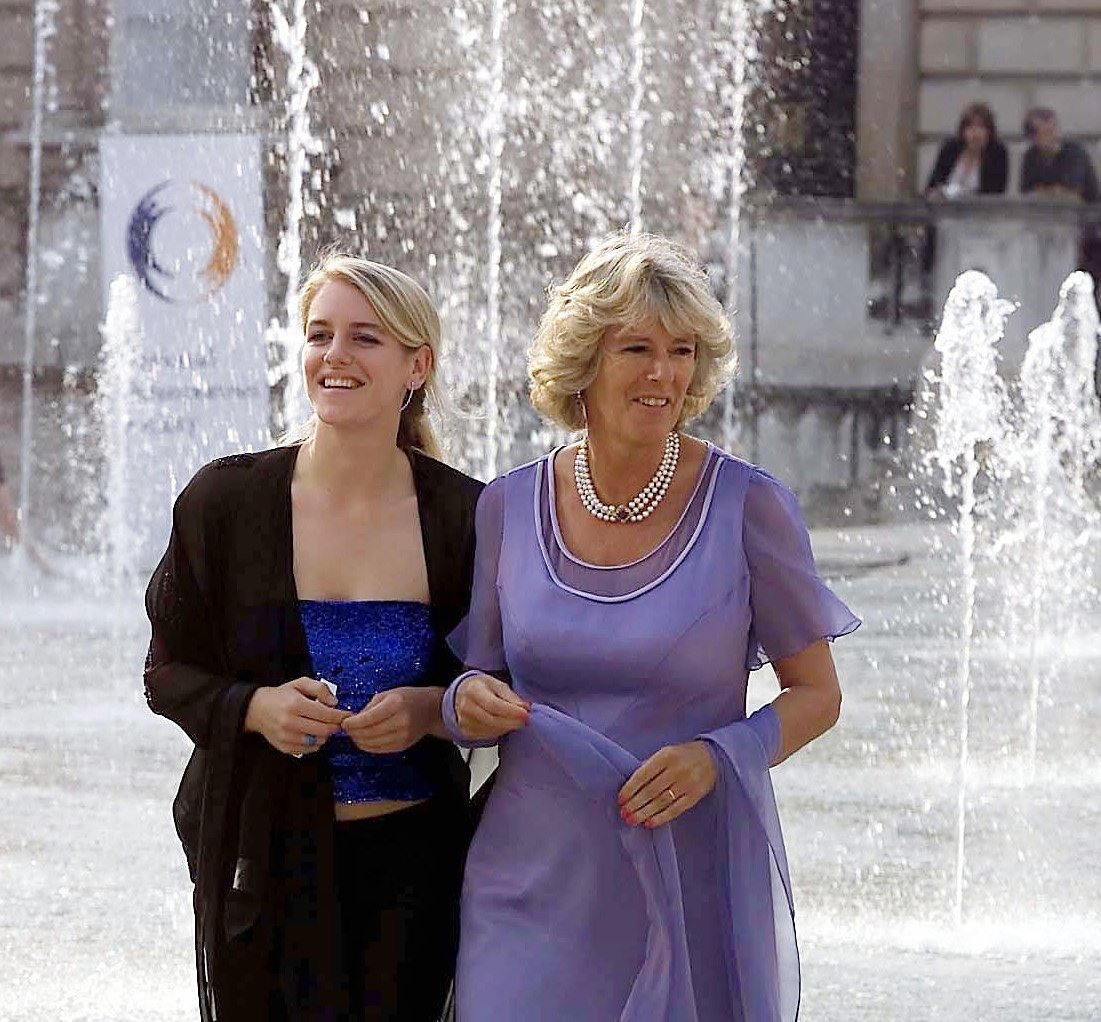 ---
5. The Classic Black Dress And Pearl Necklace 
Both Diana and Camilla knew how to pull off a great black dress. The Duchess of Cornwall has become quite known for her love of a pear chocker. On one or two occasions, Princess Di also shared this sentiment. However, it was Diana's risque black gowns that drew all the media attention.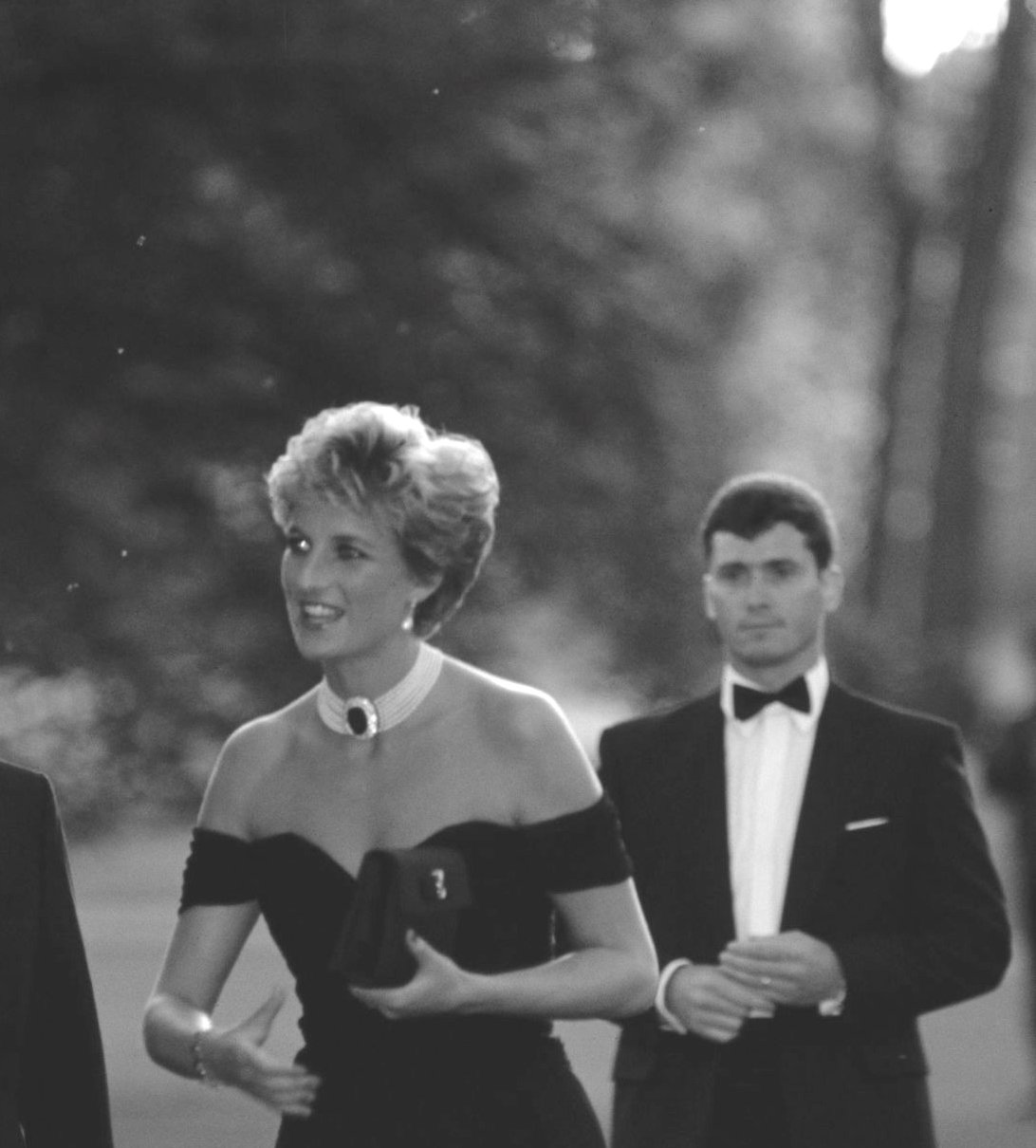 It was this off the shoulder gown that had crowds talking all over the world. She graced us with her presence despite Prince Charles speaking about his wishes to pursue a relationship with Camilla. Shortly after, Camilla would flaunt her own black dress on a date with the prince.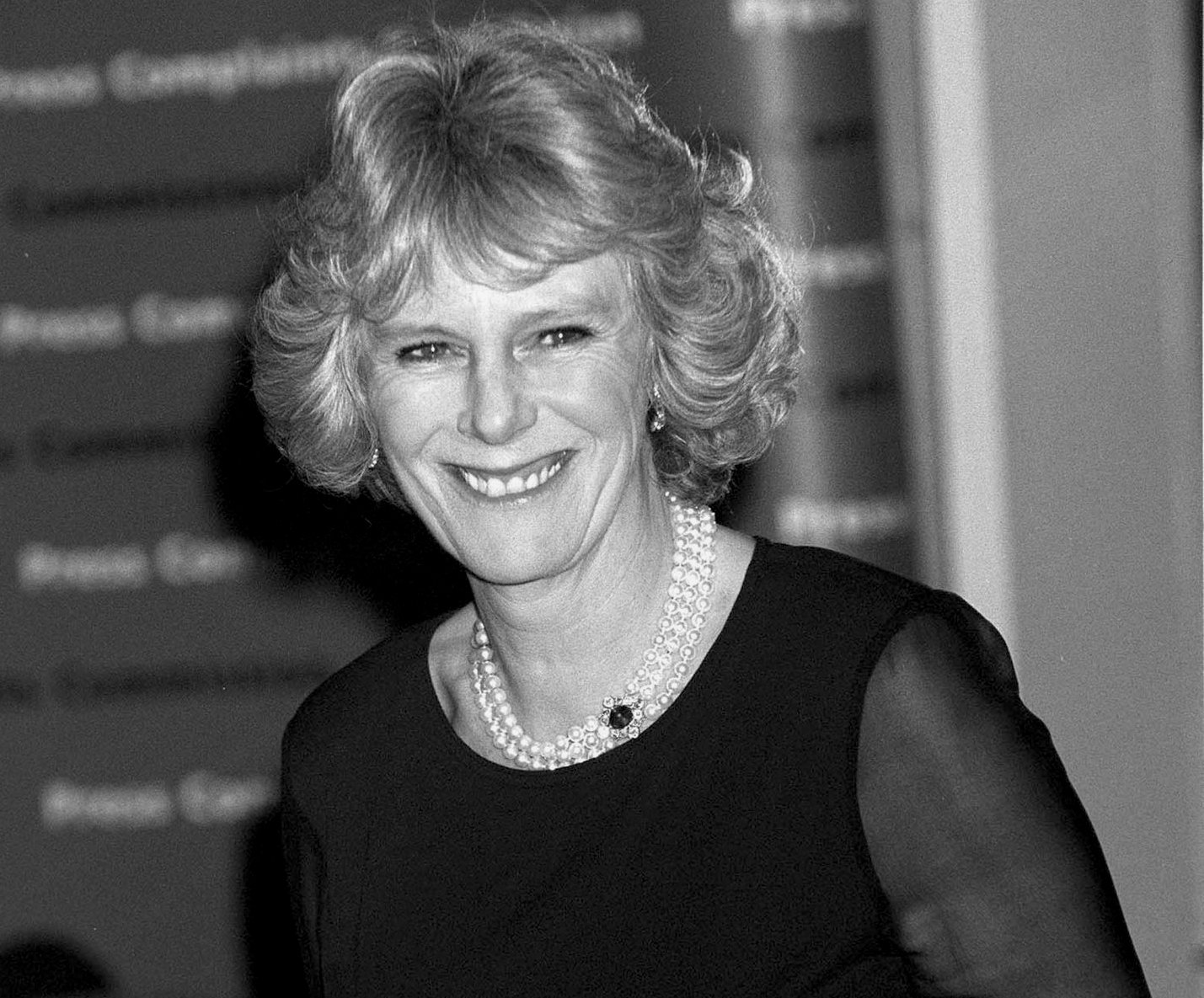 ---
4. Putting A Price Tag On Their Wardrobes 
Diana was a lover of shopping and great fashion. Her clothing budget was around  $1.2 million! Her fans drew many conclusions about her simply because of the way she dressed. Diana communicated through her outfits and shared a message of sophistication and poise. A source shared 
"It is very surprising how little footage there exists of the Princess actually speaking. We all have a sense of what we think she was like. So much of it comes from still photographs, and a large part of that [idea] is communicated through the different clothes that she wore."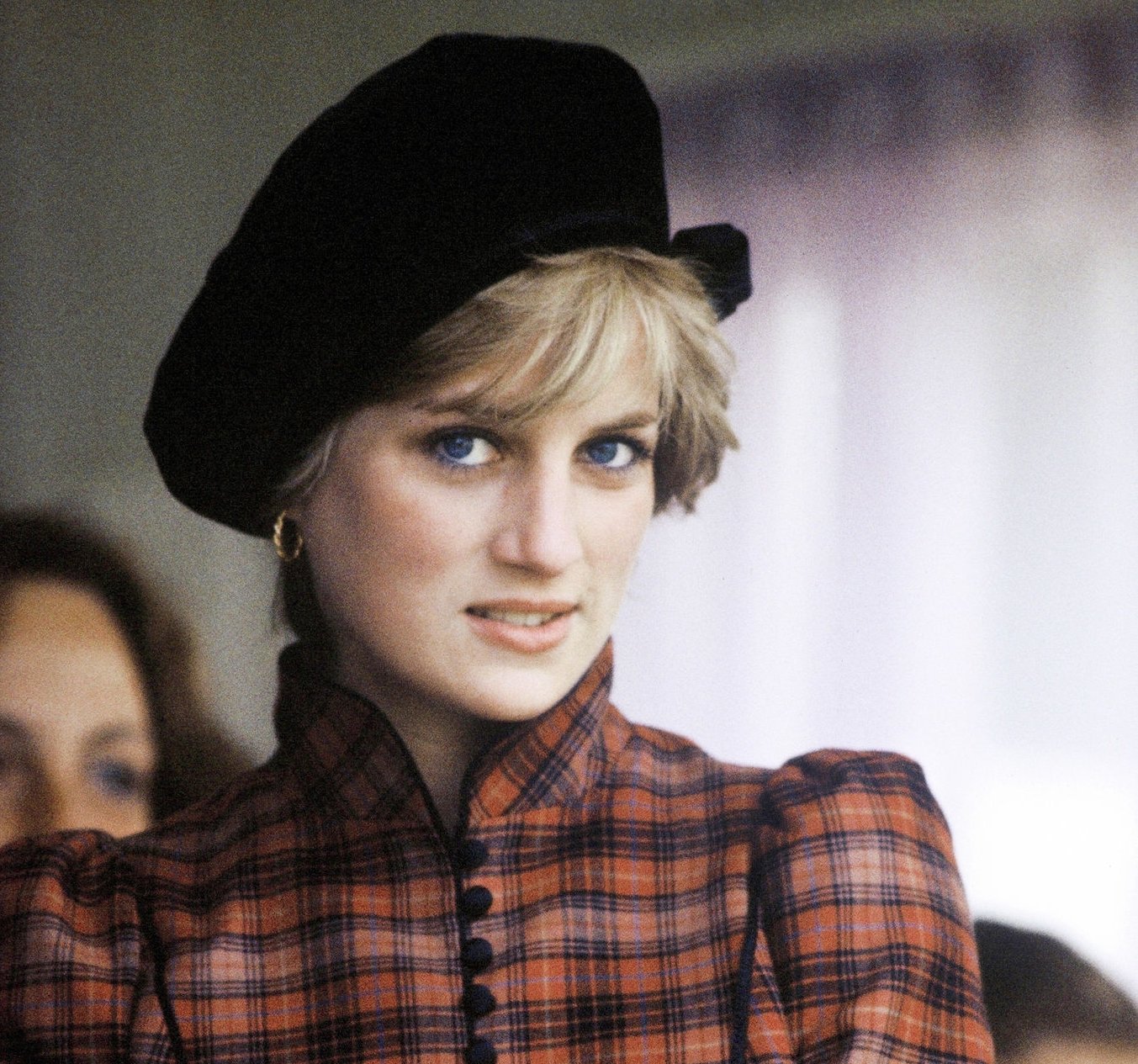 They continued: 
"That's what sort of takes somebody above daily fashion and helps make them a fashion icon: they have that elegance that is theirs and doesn't move with the changes of fashion."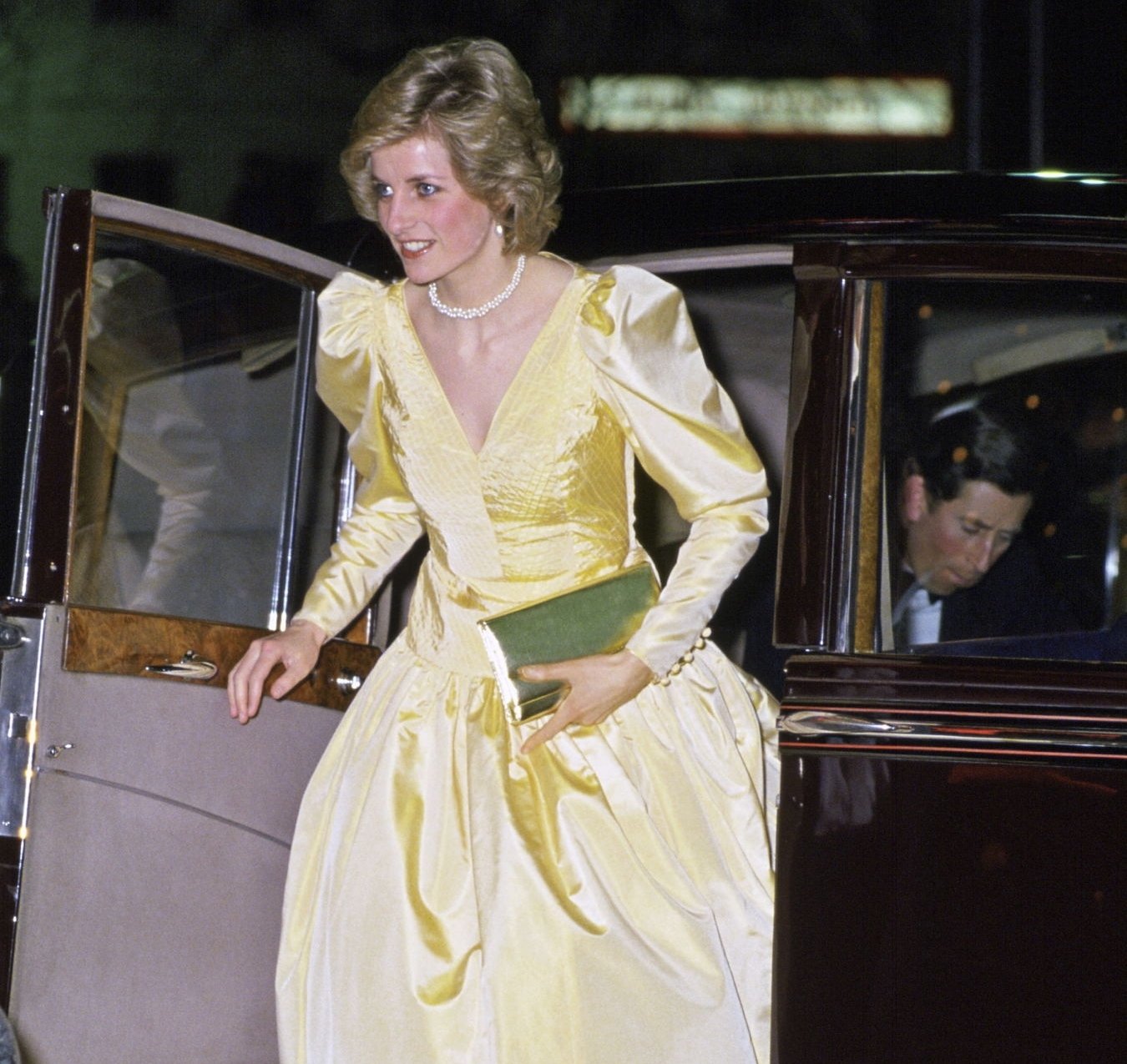 Camilla also spends a pretty penny on her suits and dresses. She has an array of fancy events and tours, for which she needs appropriate attire. Most royals tend to spend millions of dollars on clothing and with Camilla, it's no different. Her clothing budget is around £250,000 a year.. for her grooming, security, and travels.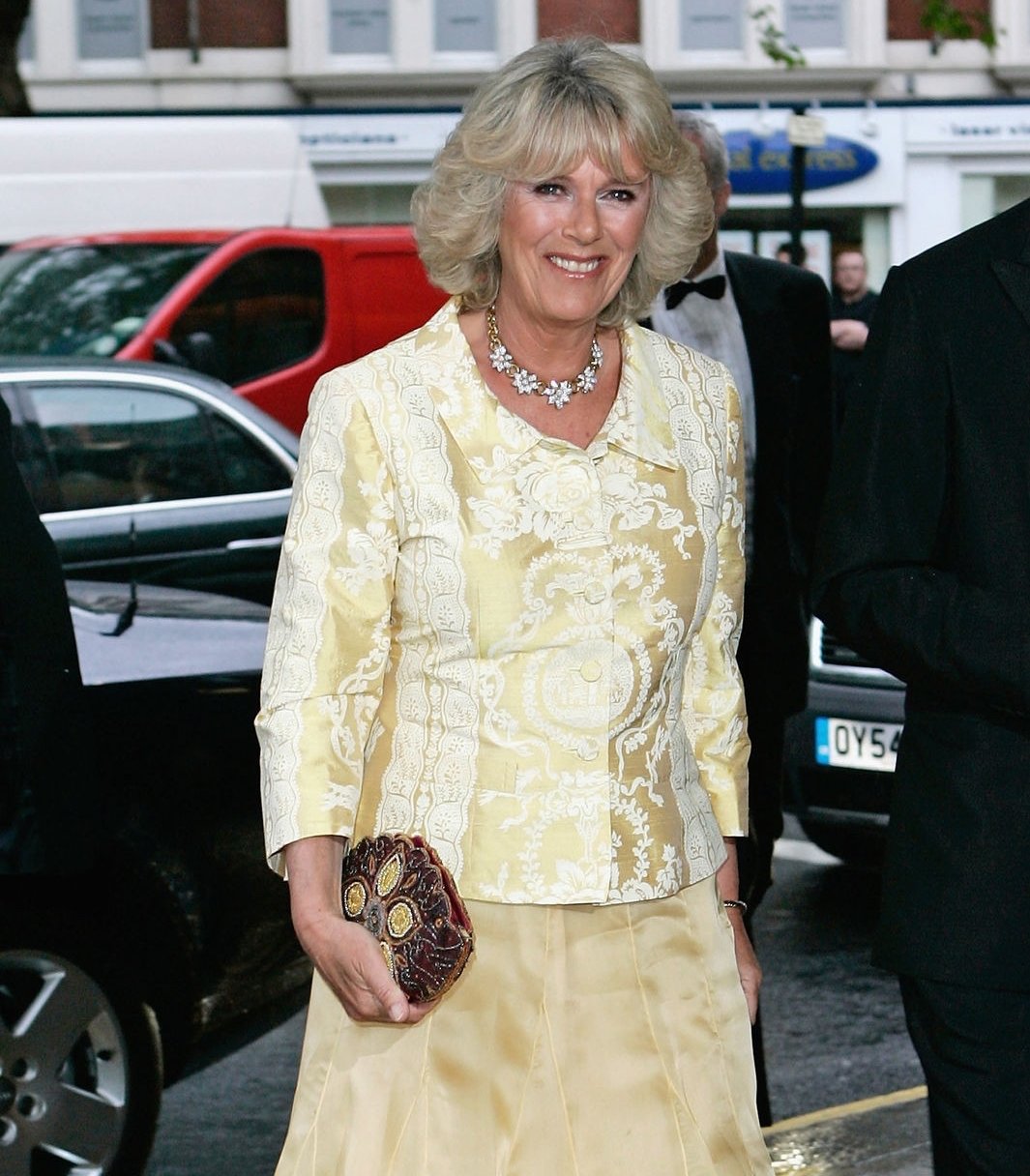 ---
3. The Memorable Red Engagement Outfit 
The beginning of Diana's royal style journey started in the 80s and there is one look we cannot forget. It was a simple red polka-dot outfit she wore shortly after her engagement to Prince Charles was announced. She looked stunning as she interacted with onlookers and fans near their residence.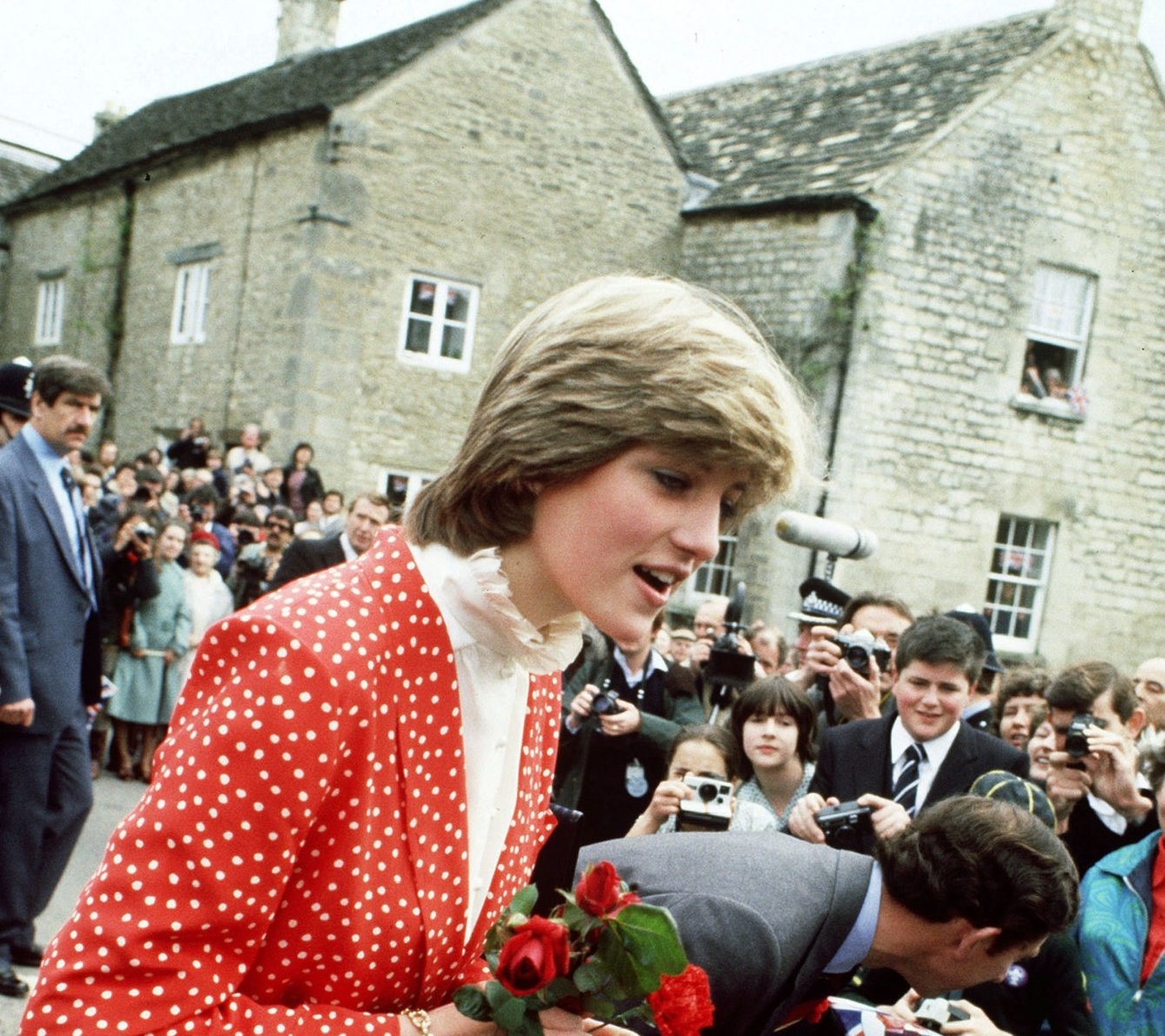 Camilla Parker Bowles also wore an equally dashing red outfit shortly after she became the fiance of the prince who may someday be king. Her attire was more formal than Diana's but the striking red color similarity certainly stands out. Which look do you prefer?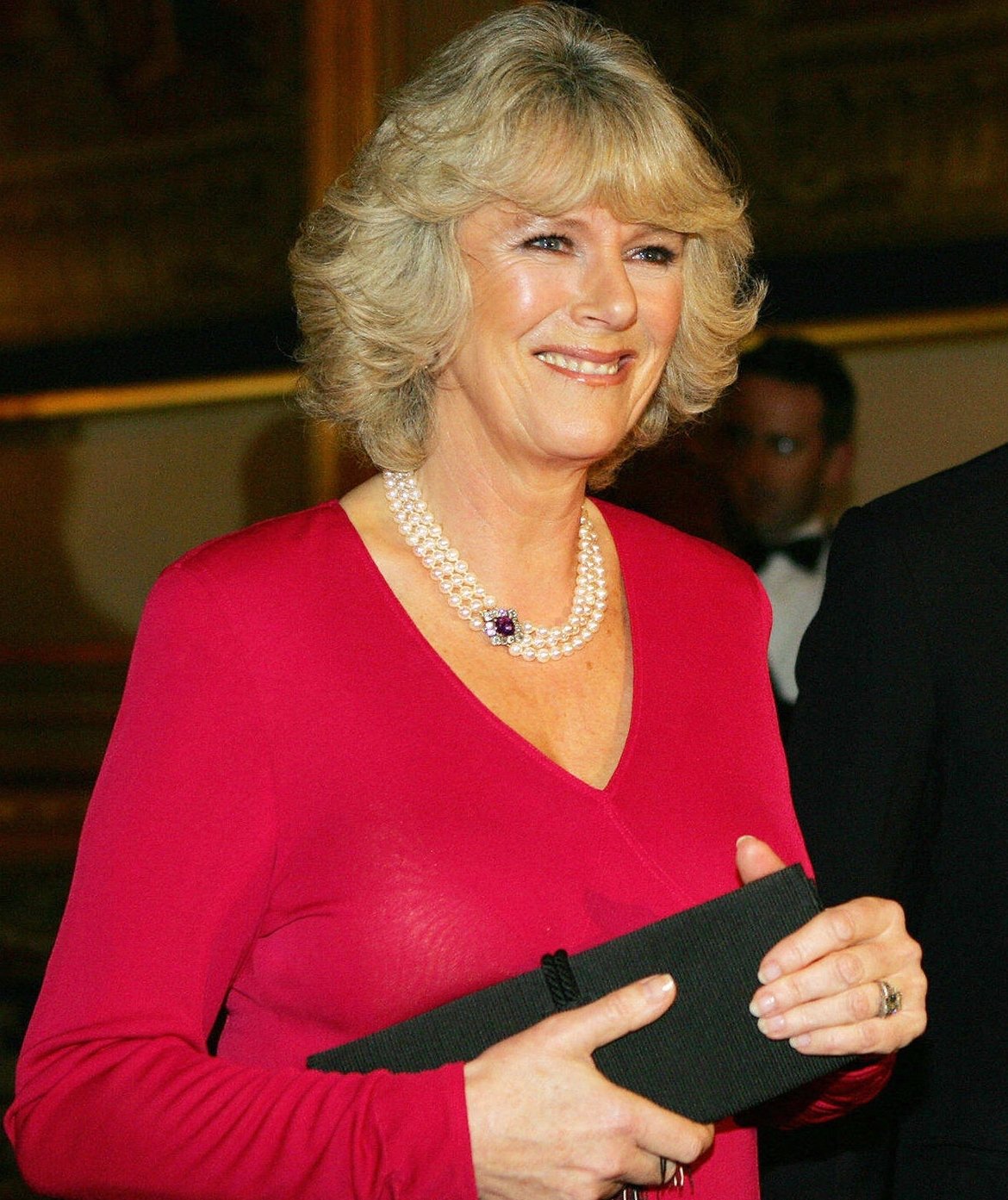 ---
2. What Diana And Camilla Wore To Meet The President Of America 
Meeting the president of another country is a big deal. For these royal ladies, greeting the leaders of America was a fancy affair. Both Camilla and Diana opted for elegant white dresses that are unmissably the same in style and hue. Diana's dress was made by Victor Edelstein and was auctioned for £240,000!
Camilla's white gown was stunning and we have the designer, Fiona Clare to thank. The gorgeous sheer sleeves and a floral embroidered overlay had the attention of many and her diamond neckpiece suited it perfectly. She certainly left a good impression on the American delegation!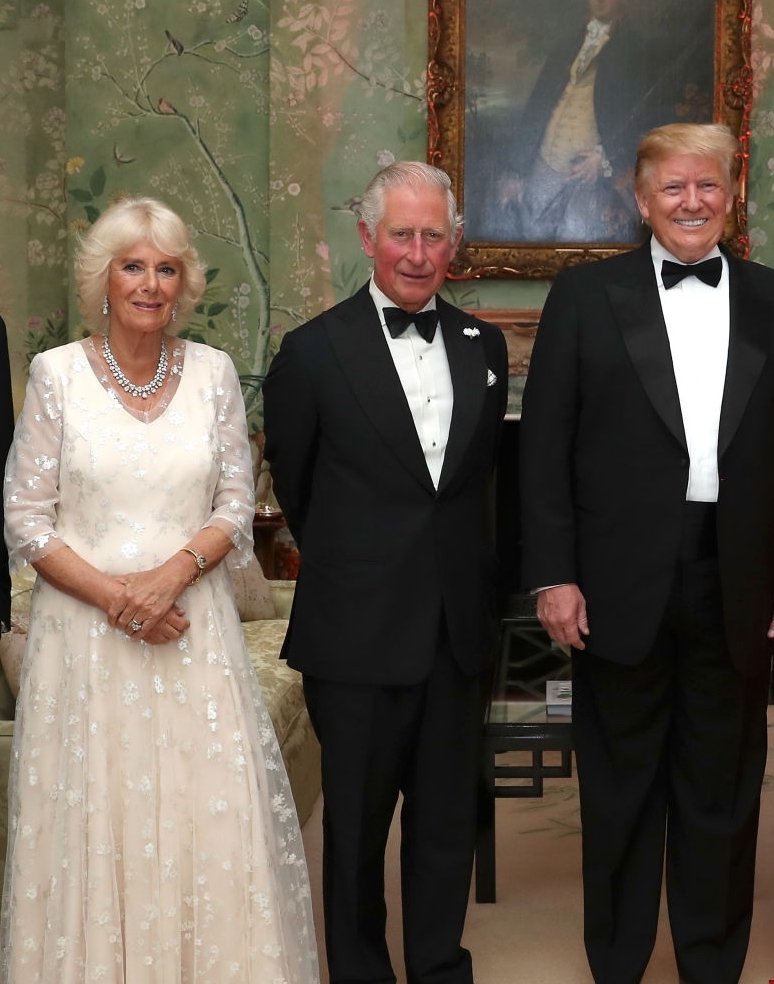 ---
1. Two Wedding Dresses, One Common Thread 
Diana went from a very shy girl to a stylish young princess almost overnight. Gone were the days of wearing whatever she liked... She now had a reputation to create and uphold. The best way for her to start her reign was with an amazing wedding dress!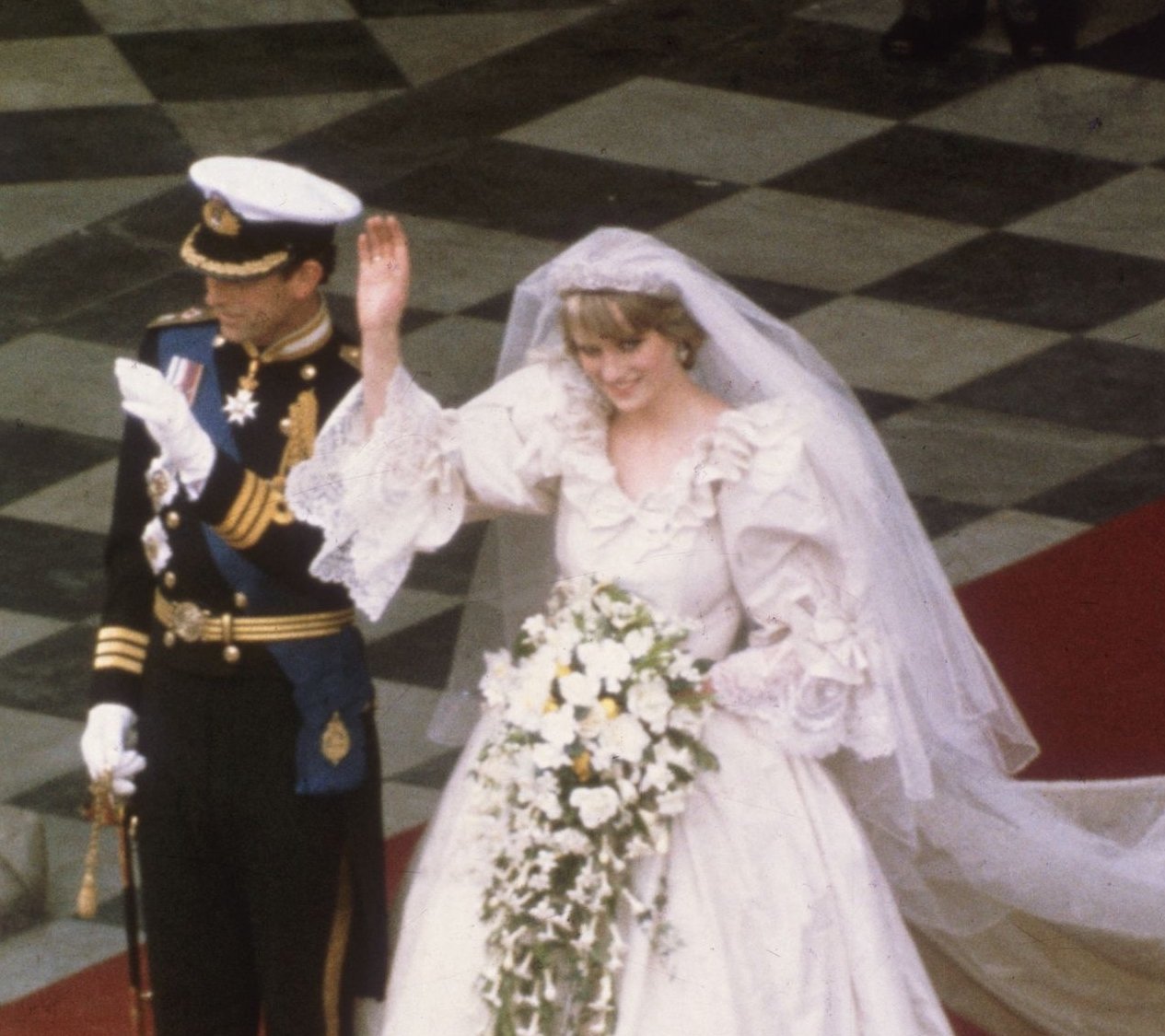 In 1981 the magical gown was valued at around £9,000. Her showstopper dress turned heads as its 25ft train made the way down the aisle. The designer, David, and Elizabeth Emmanuel garnered much insight from the bride herself as she had a pretty clear vision.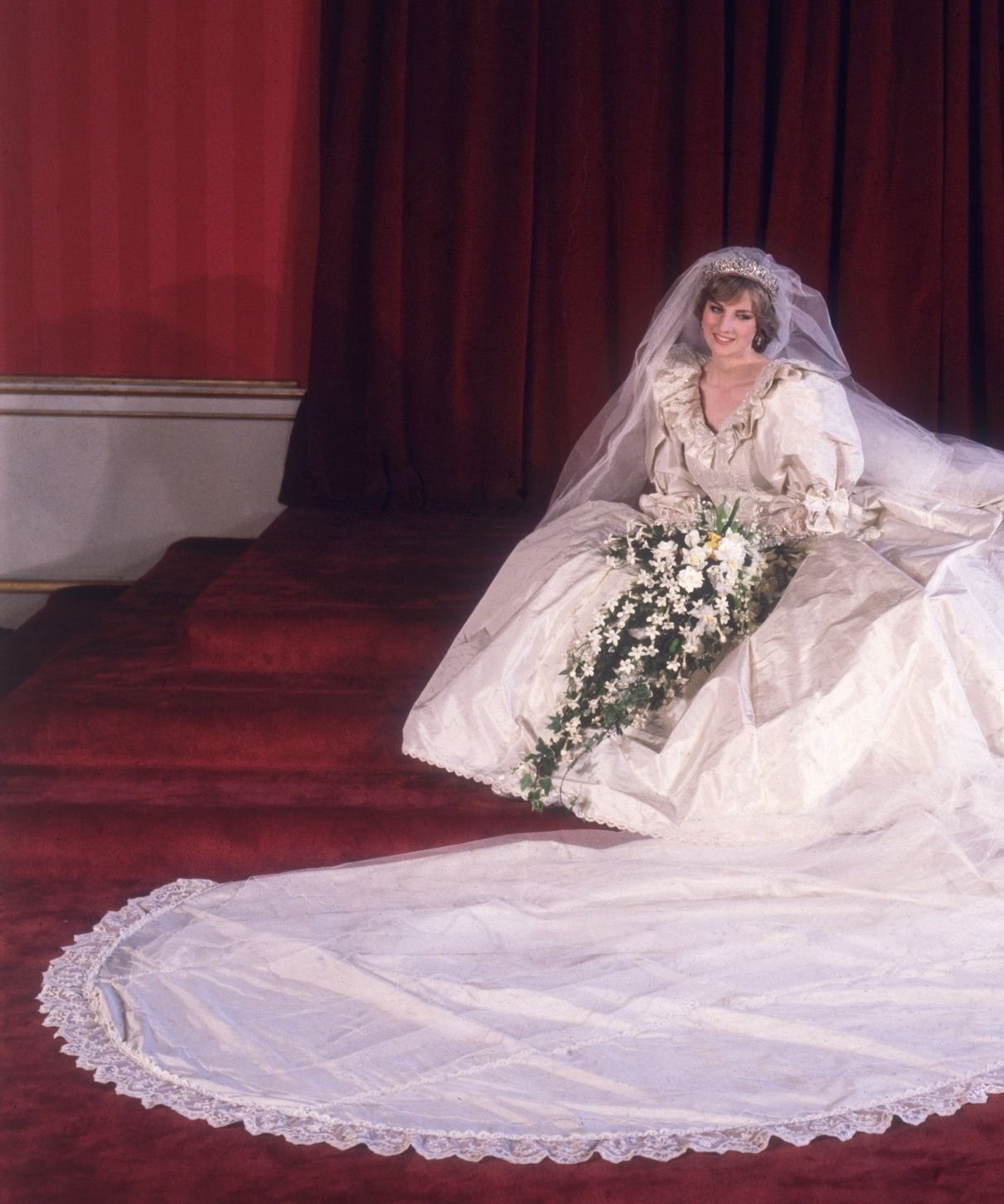 Diana's former stylist has often shared insight into her decision making. Anna Harvey shared how the princess evolved over time in her style choices and love for clothing. She said:
"Diana started off being really safe with her style. It was all very 'Laura Ashley'.' Cue bows, frills and, in other words, every little girl's interpretation of a fairytale princess."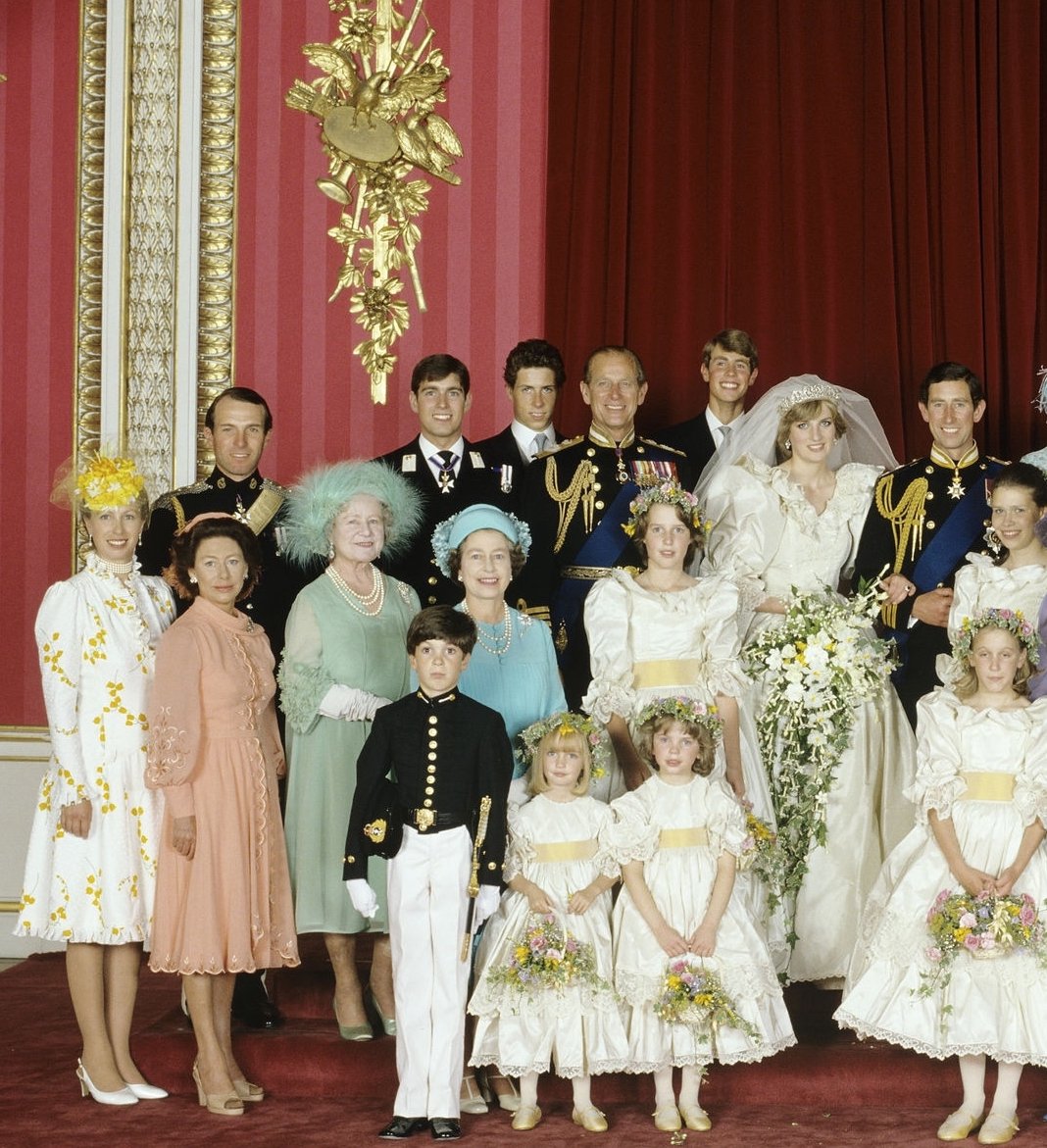 ---
Camilla's Unconventional Wedding Dress 
Camilla's wedding dress might not have been as big and as iconic as Diana's but her 2005 elegant dress was unique. It shimmered and fell in all the right places. The wedding was a small occasion with a simple civil ceremony at the Windsor Guildhall and a marriage blessing at St. George's Chapel.
Camilla opted for a grey silky gown that broke from the traditional white dress and was stunning in its own way. Anna Valentine was the designer and she did a great job. One thing that did remain the same at both weddings was the classic family photo that was taken after the wedding.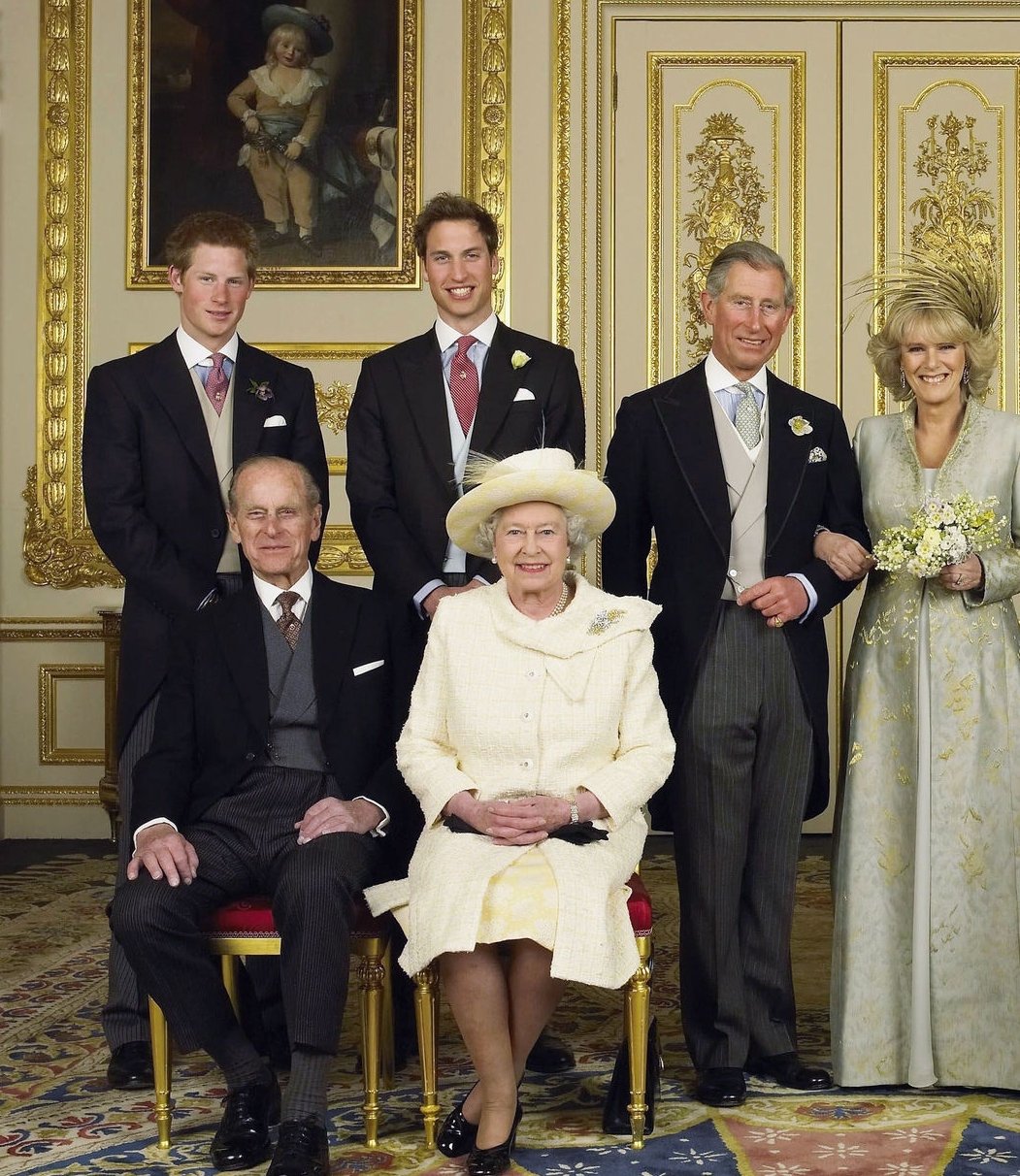 What a lovely trip down memory lane. Both of these ladies were and are iconic in their own ways. Comparing their outfits over the years has shown just how similar their style was. Which lady's evolution in fashion has been your favorite? Leave us a comment and be sure to click the share button!
Sources: Marie Claire, Glamour Magazine, Royal Central, Tribune, Express, Us Magazine, Express, Hello Magazine