The Unbelievable Life Journey of Jim Carrey
In times that we seek a good laugh, we head to comedy films and look for something that'll get us out of our internal turmoil. For some, it's watching that makes them happy, but for others, it is making masterpieces to make people happy. Let us look at the life journey of Jim Carrey, one of this world's greatest entertainers. It was not always easy for him ...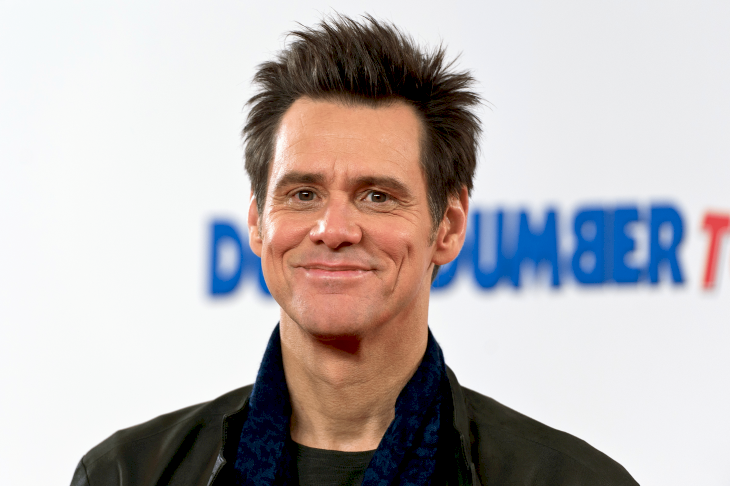 ---
WHO IS JIM CARREY?
You might have, once in your life, heard of Dumb and Dumber, right? Well, let us tell you that one of the stars of such a hit is none other than Jim Carrey. On January 17 of 1962, Percy and Kathleen Carrey were blessed with an amazing son and named him James Eugene Carrey in Ontario, Canada.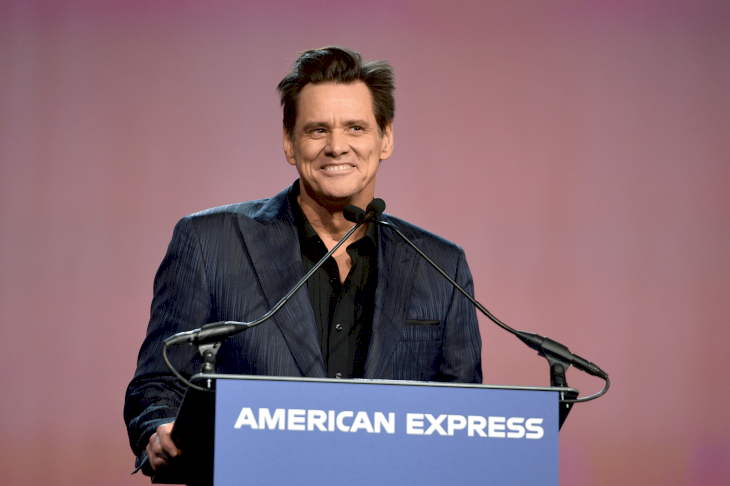 His talent for making other people laugh started when he was eight when he began looking at the mirror making funny faces. By then he just knew he was meant to do impressions. For someone who is giving good laughs to other people, life isn't all laughter for little Jim. Here's to everything there is to know about Jim Carrey!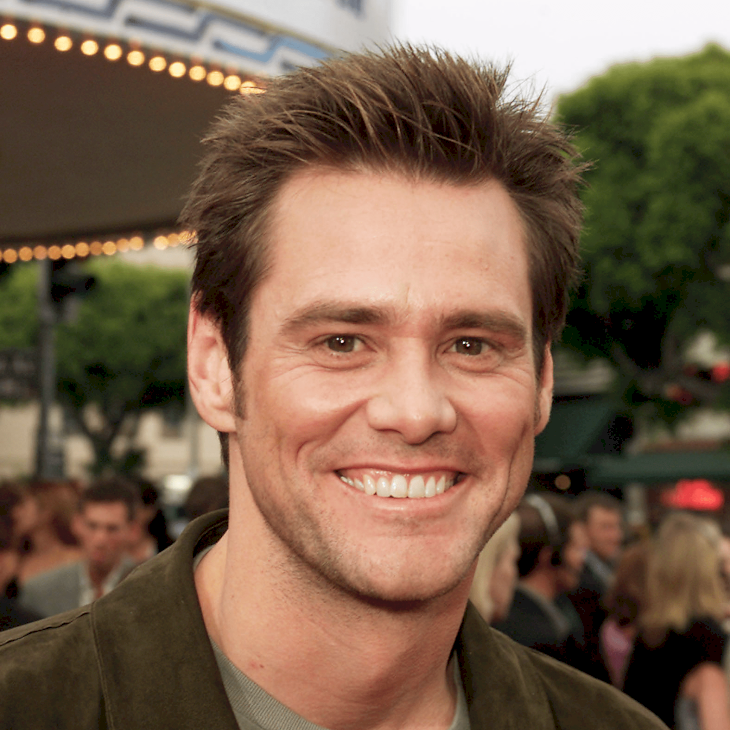 ---
THE STAND-UP COMEDIAN
His professional debut happened after he left school in 1978, determined to be of help to his family. By writing his own script and improv, he made a great deal as an opening act comedian. Who would've thought he was 15 that time? No age limit matters for Jim Carrey, especially when the oozing energy made him who he is.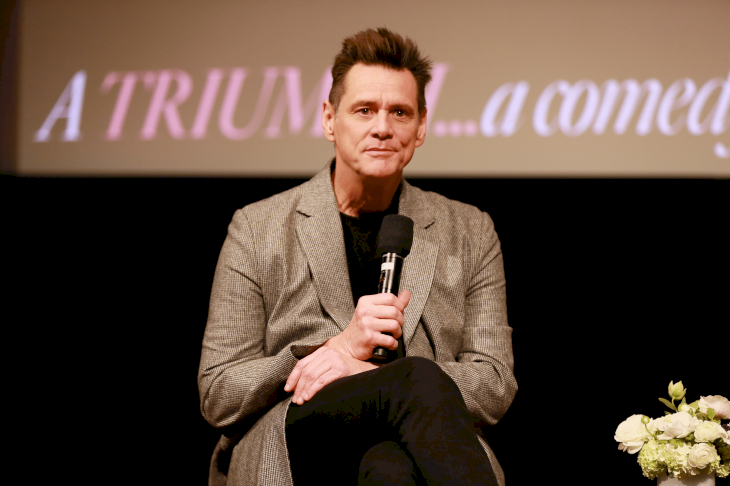 Nothing was ever easy and even the ever-energetic suffered before obtaining fame. His father even helped the young Jim put together a stage despite the family's financial instability. However, his sincerity and determination reached his viewers, one of them was a reviewer of Toronto Star who said a genuine star was coming to life pertaining to Jim Carrey.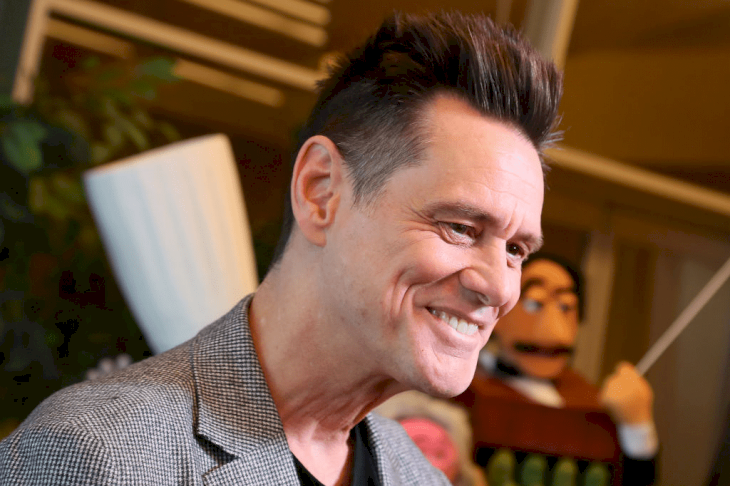 ---
FROM LAS VEGAS TO HOLLYWOOD
The young Carrey was then noticed by comedian Rodney Dangerfield, the person who signed Carrey to open his tour performances. It was such a huge opportunity for Jim, especially because he would not only be an open mic stand-up comedian in Toronto but actually be an opening act in a tour performance in Las Vegas!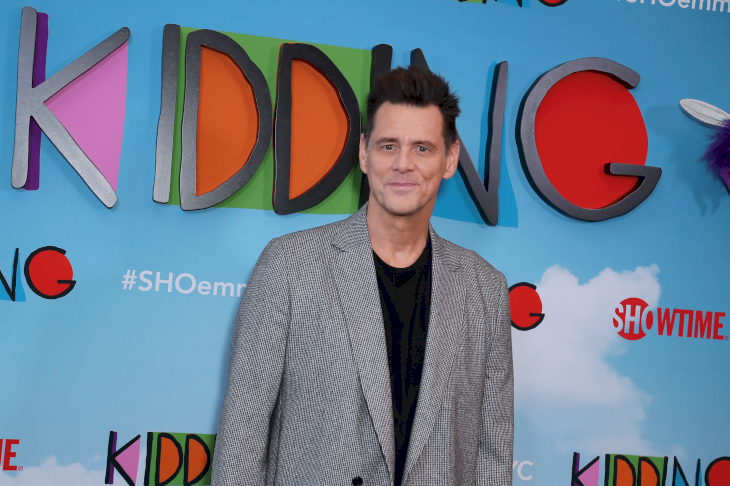 Las Vegas did not work for him, as Jim then soon decided to move to Hollywood and try his luck in the ever massive industry. He began performing at The Comedy Store and in 1982, he had his first television show at An Evening at the Improve. After one year passed, Jim Carrey finally debuted his act on The Tonight Show.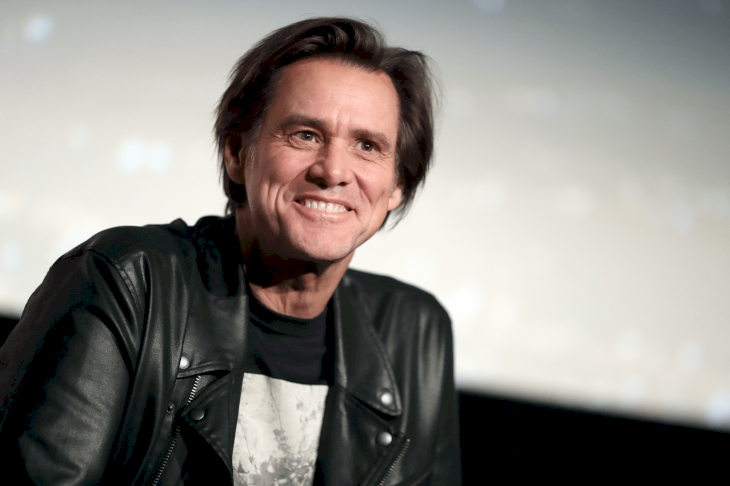 ---
THE TWENTY-ONE YEAR OLD COMEDIAN
Things have been happening quickly for Jim Carrey as at the young age of 21, he found his new success when he landed a spot in the 90's sketch comedy show In Living Color. There is no limit to his ability to bring happiness to his viewers as he showcased memorable characters Fire Marshall Bill and Vera de Milo.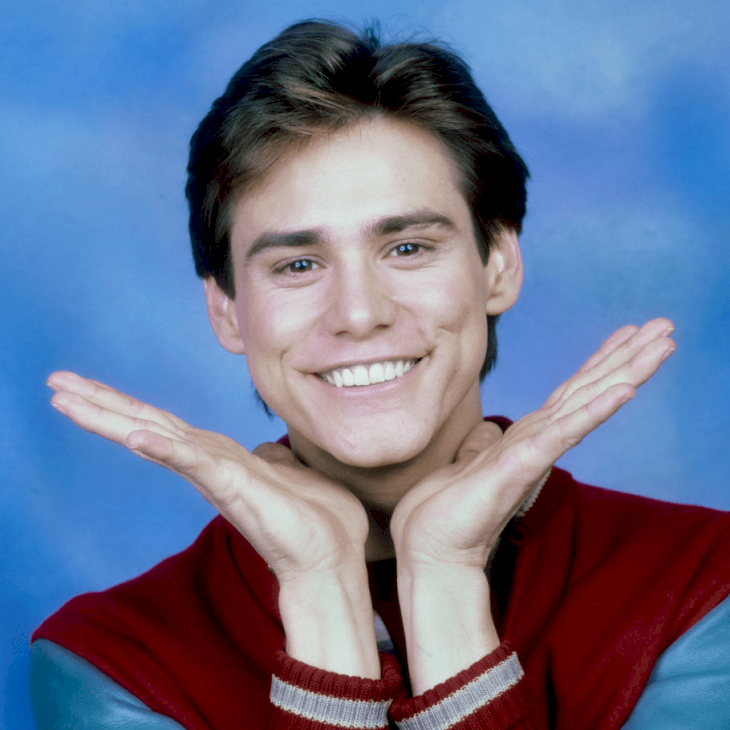 He had the chance to play a lead role in Ace Ventura: Pet Detective in 1994 which grossed at $72 million in the United States and Canada. Things were starting to settle down in their right places for Carrey as he then proceeded to make hit after hit, including The Mask. He was reaping the fruit of his hard work!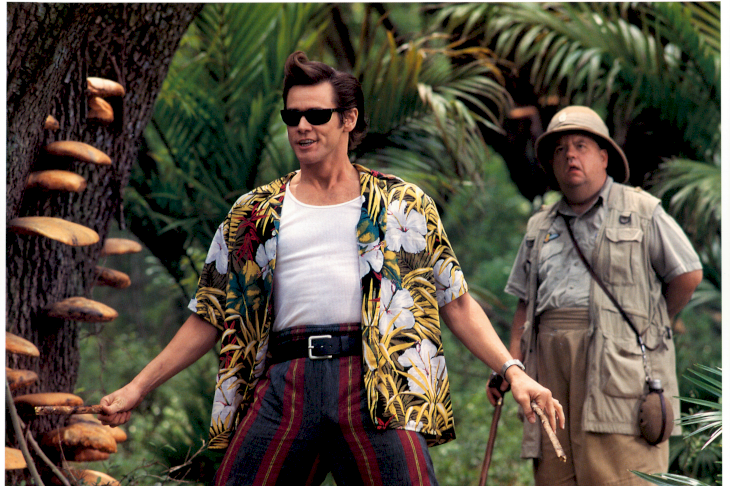 ---
EVERY ONE OF HIS AMAZING JOBS 
If we are to list every great creation of a Jim Carrey, it'll be like counting the stars in the night sky. The self-made comedian has created more numbers of masterpieces than there are chess pieces on a board. Other than his acts on stage and on television, he has starred in several movies as well, both comedy and drama.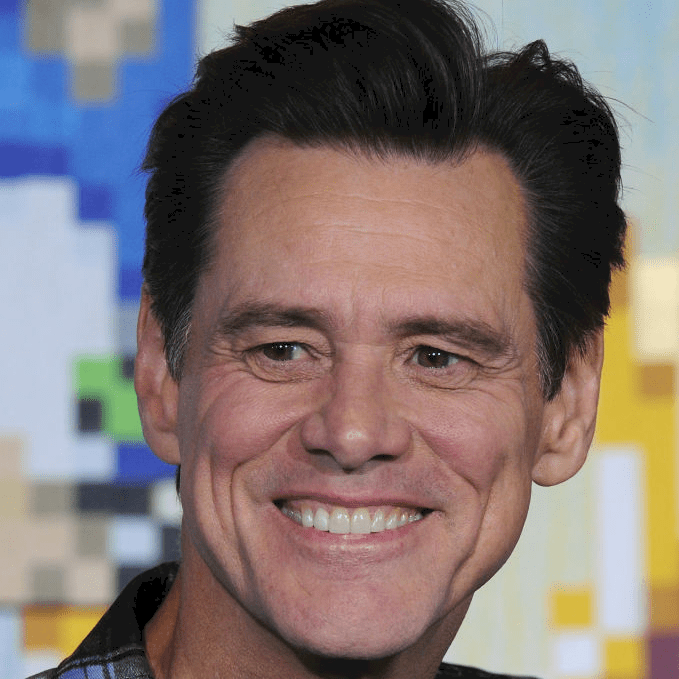 After scoring an immediate hit with Ace Ventura: Pet Detective, he proceeded with another box-office success Dumb and Dumber and The Mask all in only a year (1994). He bagged his first Golden Globe Award nominations in playing the timid bank clerk in The Mask. After a year, he starred in Ace Ventura: When Nature Calls and in Batman Forever.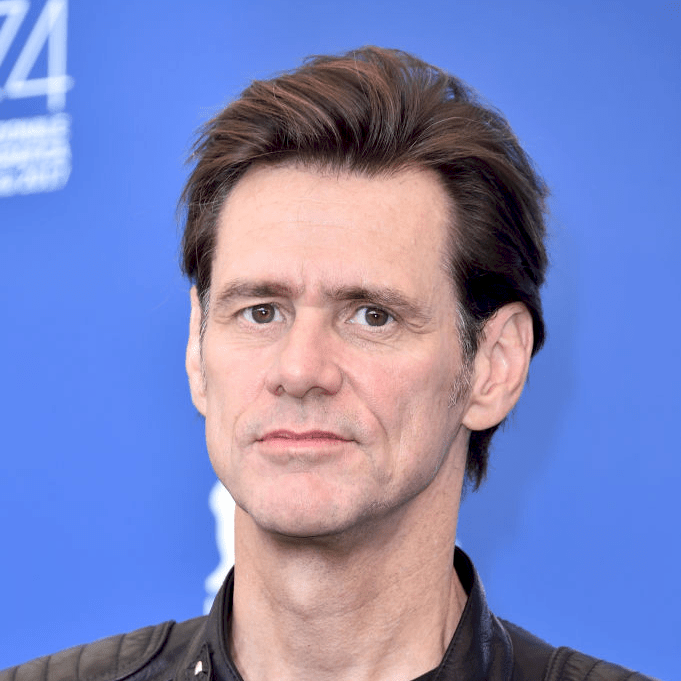 ---
… IS A MASTERPIECE
Year after year, Carrey starred in various movies. Despite not having a box office hit in 1996 with The Cable Guy, it really won't matter much because Carrey scored more than a hit in 1997 with Liar Liar. His luck of success every year is constantly giving off stardusts as he grabbed Golden Globes for his work on The Truman Show in 1998.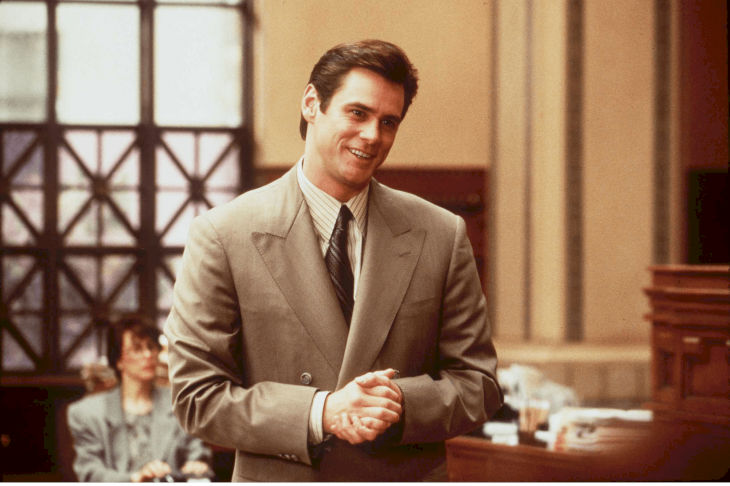 There is no rest before the century ends as he portrayed the comedian Andy Kaufman in the 1999 film Man on the Moon. He even started the century with a film adaptation of Dr. Seuss' How the Grinch Stole Christmas, followed by The Majestic in 2001, Bruce Almighty in 2003, and the Eternal Sunshine of the Spotless Mind in 2004.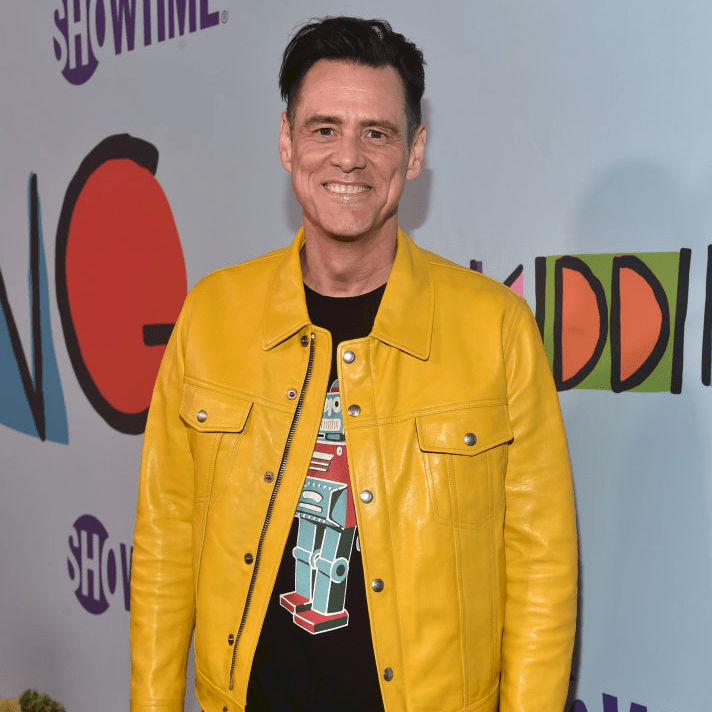 ---
THE POWER OF A MIRROR
What better practice is it for comedians other than looking at themselves in the mirror? Their expressions are what made them funny, other than the script they write by themselves! However, being a comedian isn't what Carrey made him look in the mirror. The lonesome little boy looked at himself not knowing there is a need for him to socialize.
---
A LAUGH'S INNER TEARS
They say that the person who shares the most laugh keeps the most pain. This holds true for Jim Carrey as he even described himself as a weird, serious person. The hidden serious person in him is even suffering from a mental illness, despite his success as a comedian! A comedian with depression?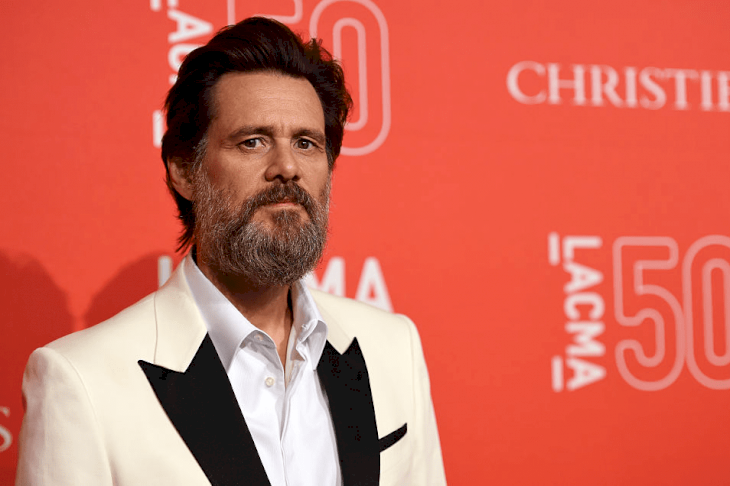 Yes! Jim Carrey has suffered from depression! He got to the point of being sometimes happy. Good thing that after abstaining from certain influneces, limiting the caffeine, and leaning more towards his spiritual side, his mental health gradually improved. Now, this is the power of a strong man and the drive to wipe away the inner tears! 
---
A COMEDIAN'S PAINFUL REALITY
Jim Carrey may be one funny man, but his childhood isn't anything fun at all, especially with the constant threat of his parents and their instability. How would a kid react to the fear of their own parent's possible death? For sure it'll shake them to the core just like how little Jim felt.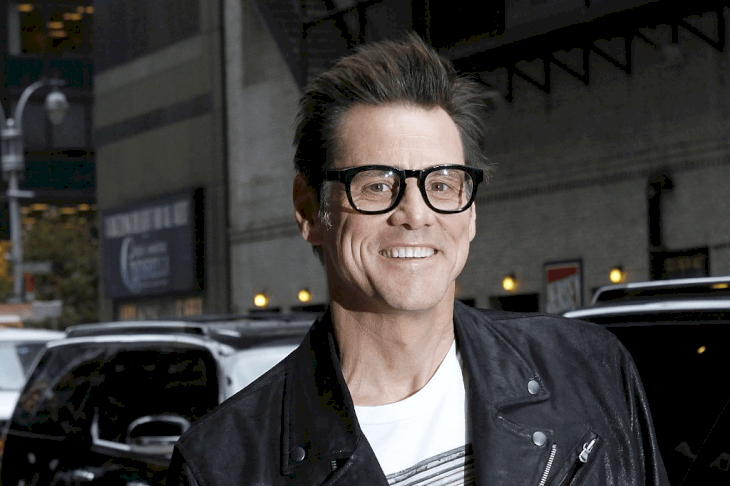 This fear led him to write a book in 2013 tackling issues that affect young people, and their wholesome questions that were discredited by older people. What an inspiration Jim Carrey is to people who are experiencing fear in their childhood days! He is a voice for those who were traumatized, showing that you are able to carry on and be better.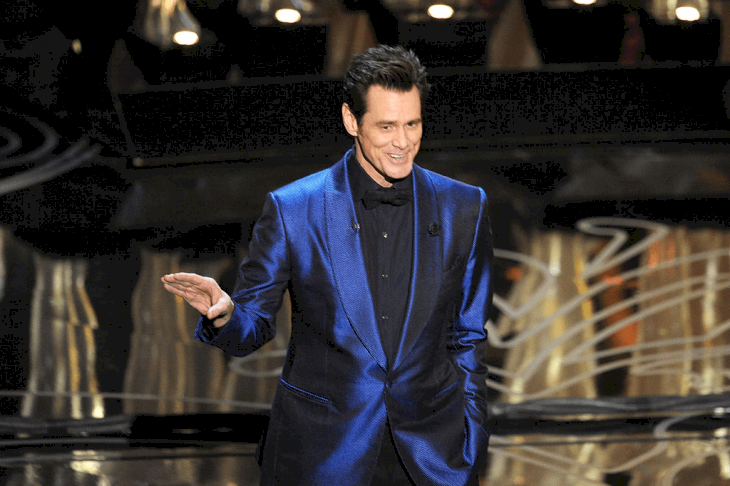 ---
HOW WAS HIS HEART?
Relationships were also not a great ride for Jim Carrey. He was married twice, all of which didn't really last. He first married actress Melissa Womer in March of 1987 and they were blessed with a little girl Jane Erin. However, it didn't work out for Carrey and Womer. Realizing it wasn't working anymore, they separated in 1995.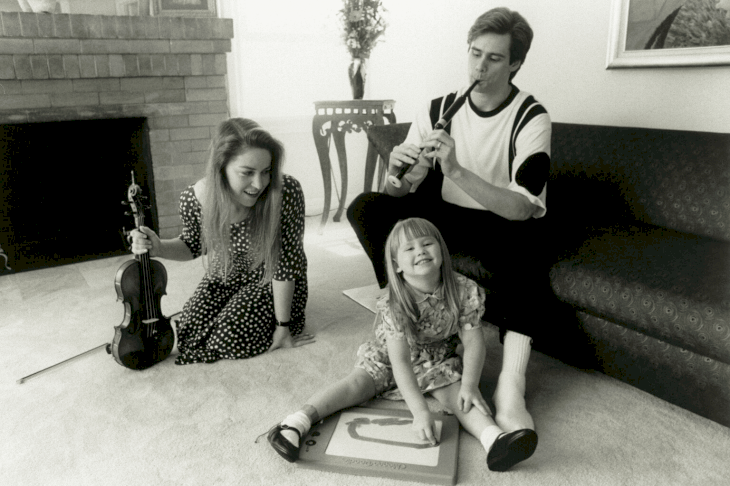 He then married co-star Lauren Holly, which didn't last long for they decided to part ways less than a year after marriage. Many women came after, including co-star Renee Zellweger, actress January Jones, dancer Anastasiya Volonchkova, and model Anine Bing; all of which were short-lived. In 2005, he met Jenny McCarthy and sparked another love of five years!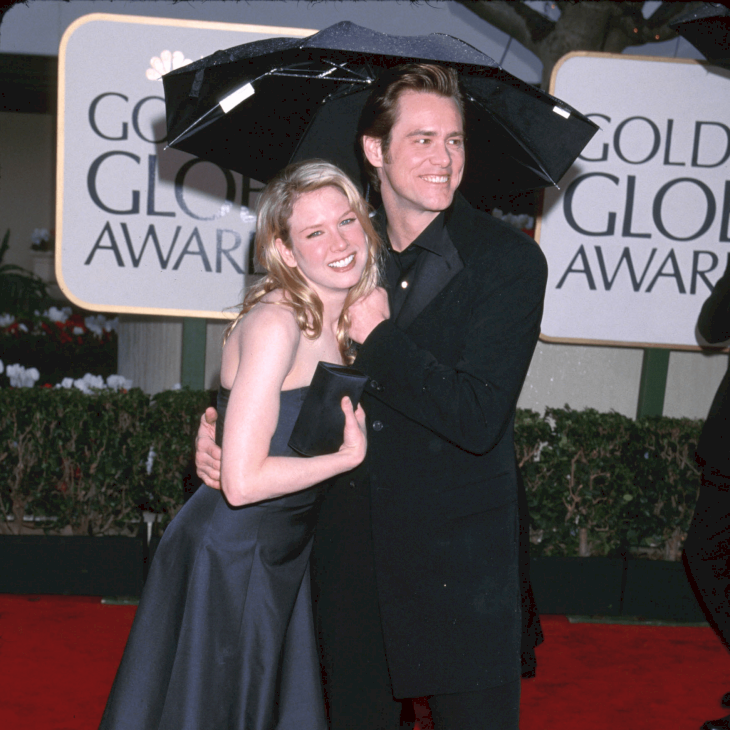 ---
THE DAUGHTER OF A LEGEND
Jim Carrey might be a bit unlucky in looking for a lifetime partner, but he is one lucky father to his only daughter Jane Erin. Looking back, he credited his father for being a great man and said he learned a lot from him. Jim Carrey, despite a lonely childhood, is indeed full of love towards his parents.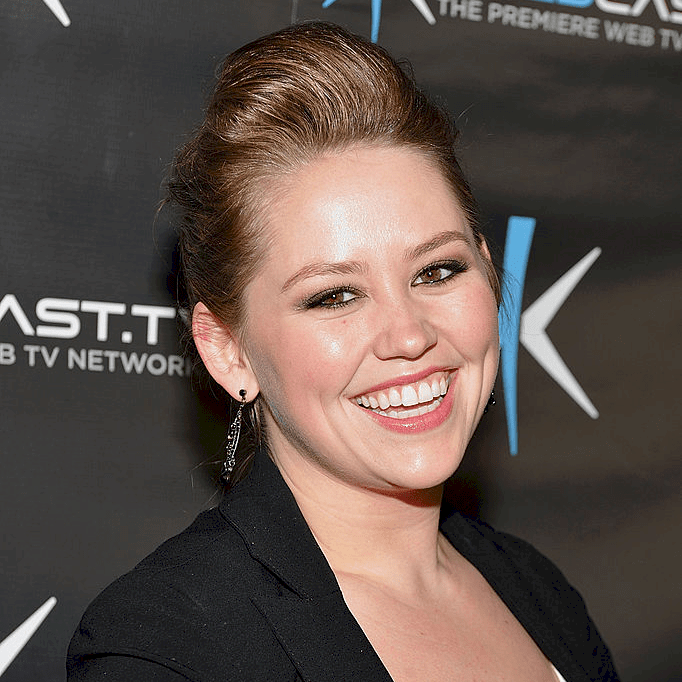 This love transcends towards his daughter, and now he wants to be the best dad of all. But who exactly is Jane Eric Carrey? Born in September of 1987 in Los Angeles, California, the only child of a legend is a woman of many talents! She might have gotten this from her father, right?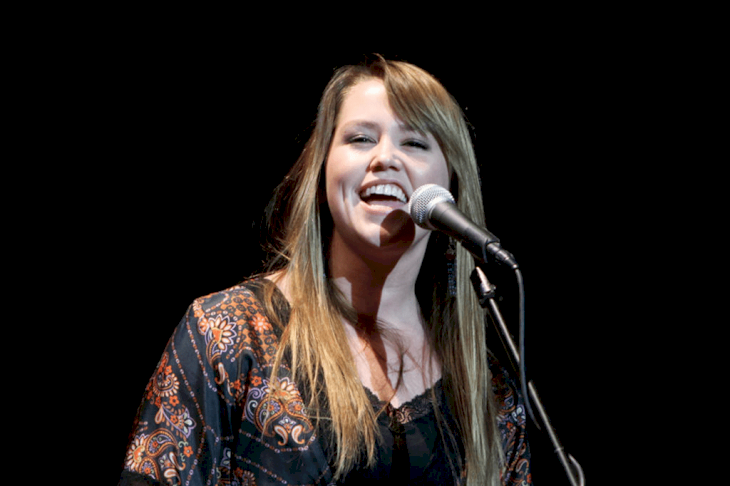 ---
JANE ERRIN CARREY
If you're a daughter of a great man, people expect you to be great, too. But this isn't something Jane Carrey is worried about, especially because she has the weapons to greatness. She sings in a band and made appearances on Catfish: The TV Show. She even auditioned for American Idol but was sadly eliminated during the Hollywood Week round.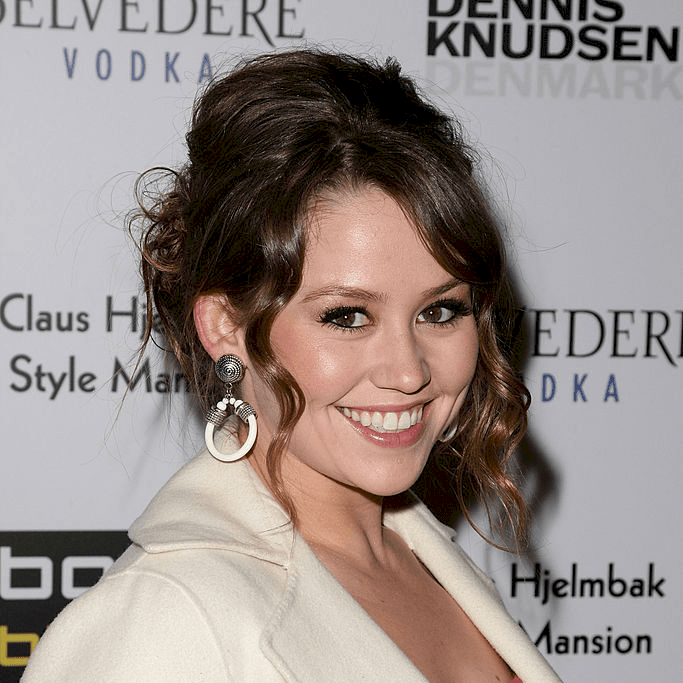 She married Alex Santana in November 2009 and was blessed with a baby boy Jackson. Sadly, the couple parted ways soon after in 2010. Despite this unfortunate relationship, Jane is happy in what she does as an artist and a musician. It might really be running in their blood, being entertainers! What do you think?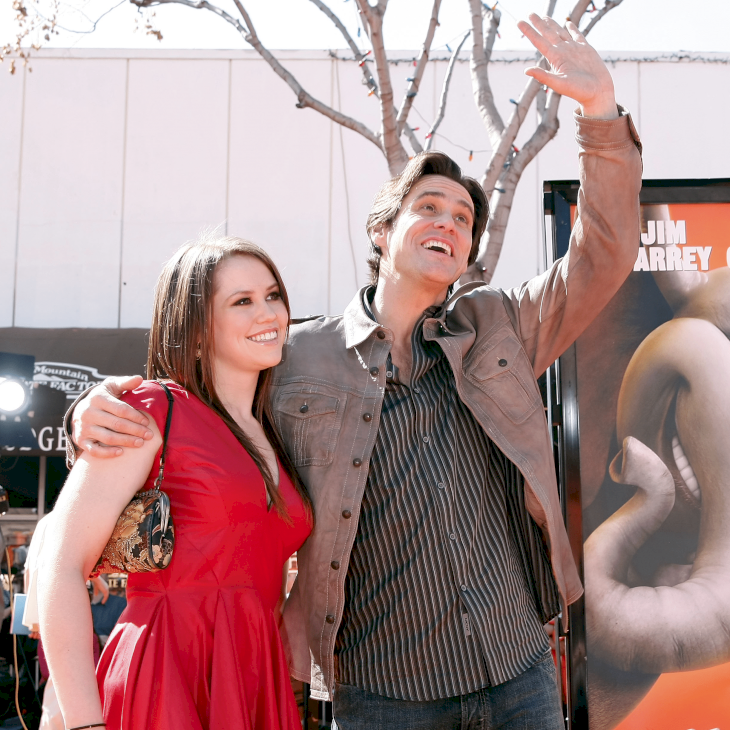 ---
THE WEALTH FROM ALL THE CHUCKLES
Just how much is Jim Carrey making for all the hits he starred in and created? To answer this question, Carrey currently has a net worth of $180 million! Not only that, he was the first actor in history to ever have an earning of $20 million for only one movie! The Cable Guy really paid him well.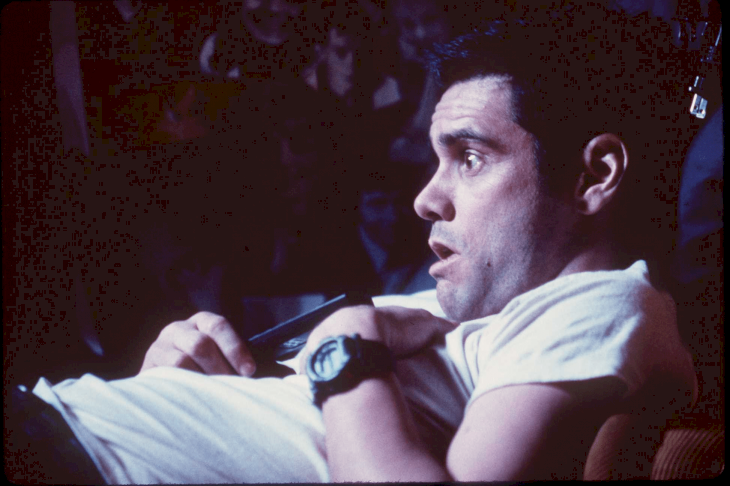 Not only that, he is receiving 15% of every dollar of this film, which all in all sums up to $35 million! In 1999, he also made an average of $44.5 million alone for his film Man on the Moon! His career, film salaries, and bonuses made him earn millions of dollars!  
---
WHERE IS JIM CARREY NOW?
We might be wondering where this great man is now. His career is gone after years of being in the spotlight as one of the most famous Hollywood stars. Other than publishing a book, making comedy classics, starring in dramas, mentoring stars, and being a dad, what is Jim Carrey up to now?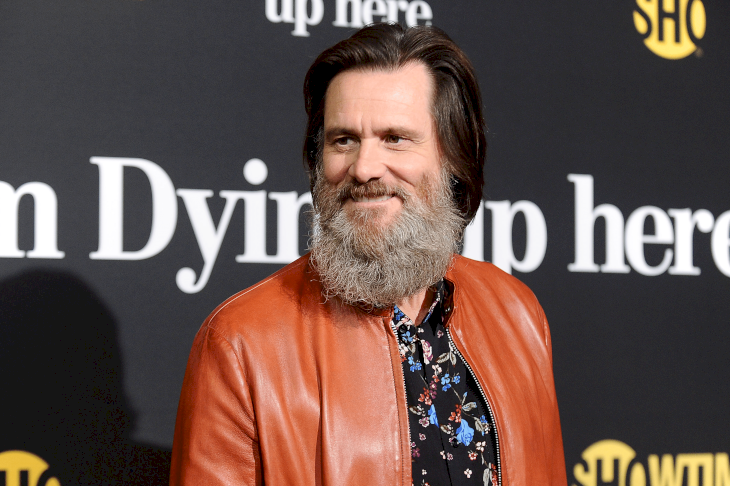 He has been back on screens with the series Kidding and a release of Sonic the Hedgehog but what else is there in the life of a star? Writer Dana Vachon wrote the actor's novel Memoirs and Misinformation about a fictional tale of apocalypse and rebirth using Jim Carrey's life. Other than this, he busies himself painting and being a grandad! What a great man he is!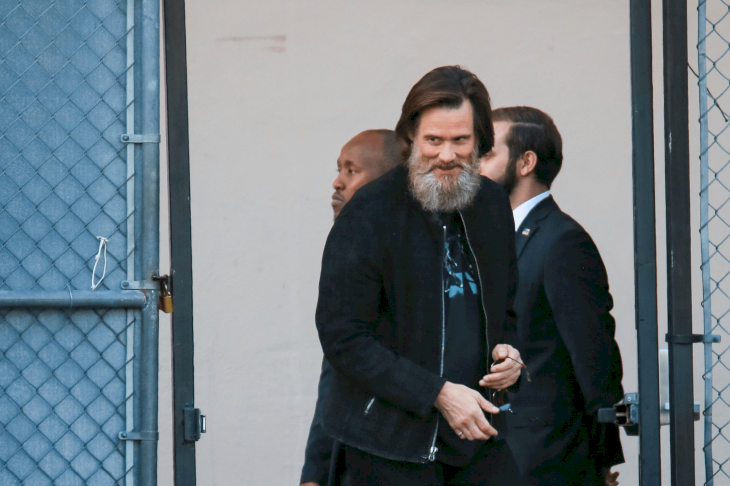 Jim Carrey taught us that struggles are inherent in our lives and it's up to us how we navigate ourselves through every curveball. It wasn't all laughter, Jim Carrey has cried his heart out but it wasn't enough reason for him to stop sharing happiness with others. This is what made him a legend - the strength to carry on! What do you think about his spectacular life? 
ⓘ The information in this article is not intended or implied to be a substitute for professional medical advice, diagnosis or treatment. All content, including text, and images contained on, or available through this FINTREAT.COM is for general information purposes only. FINTREAT.COM does not take responsibility for any action taken as a result of reading this article. Before undertaking any course of treatment please consult with your healthcare provider.