The Most Gorgeous TV Anchor
Since social media started gaining popularity, people's desire to watch the news has been dwindling, and you may not have noticed some of the gorgeous tv news anchors that have come under the spotlight in recent years. But once you see them, you'll never want to watch anything else.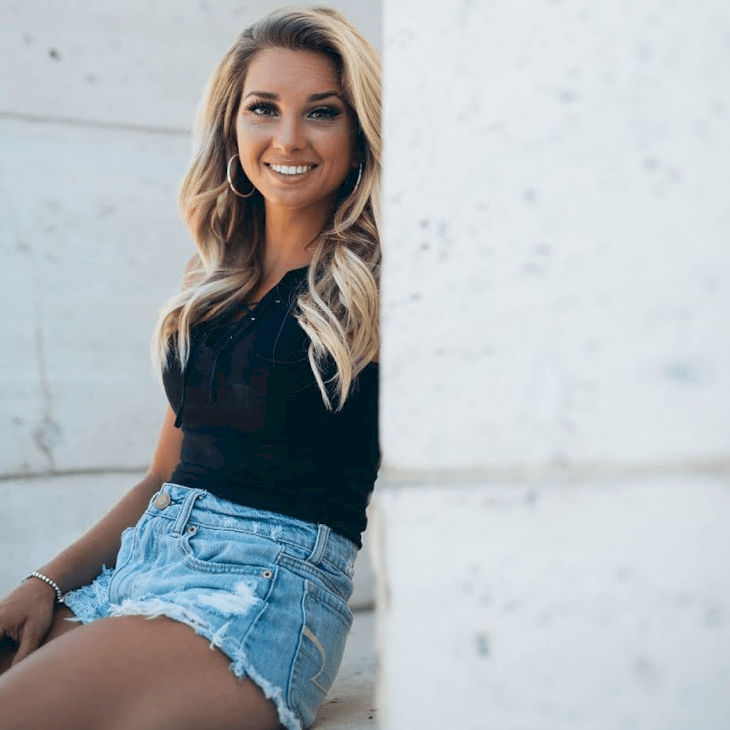 45 - Liz Cho
Liz Cho is a news anchor at WABC-TV. Throughout her career, she has covered several major news events, most notably, the royal wedding of Prince William and Kate Middleton and President Clinton's impeachment hearings. Liz Cho graduated from Boston University, majoring in journalism and history.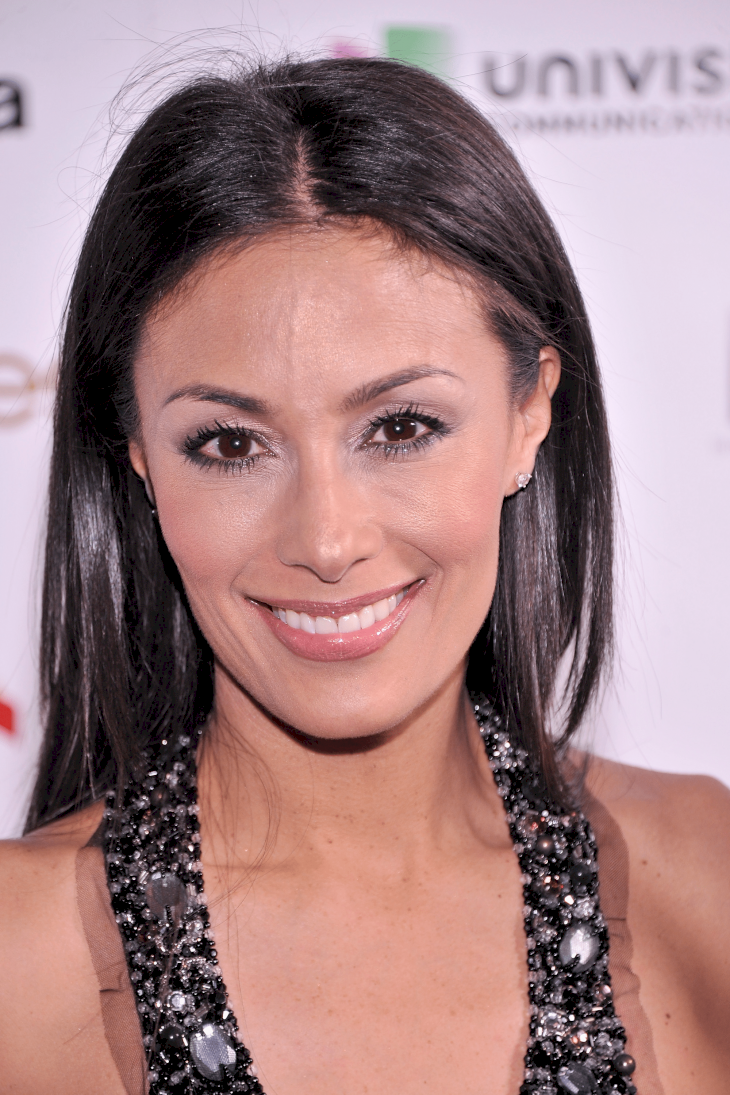 44 - Betty Liu
Hong Kong-born Philadelphia raised beauty. Betty Liu needs no introduction. She graduated magna cum laude from the University of Pennsylvania with a degree in English. Today, Liu is currently the Executive Vice Chairman of the New York Stock Exchange and the Chief Experience Officer of Intercontinental Exchange. Not bad for someone who started her career as a journalist.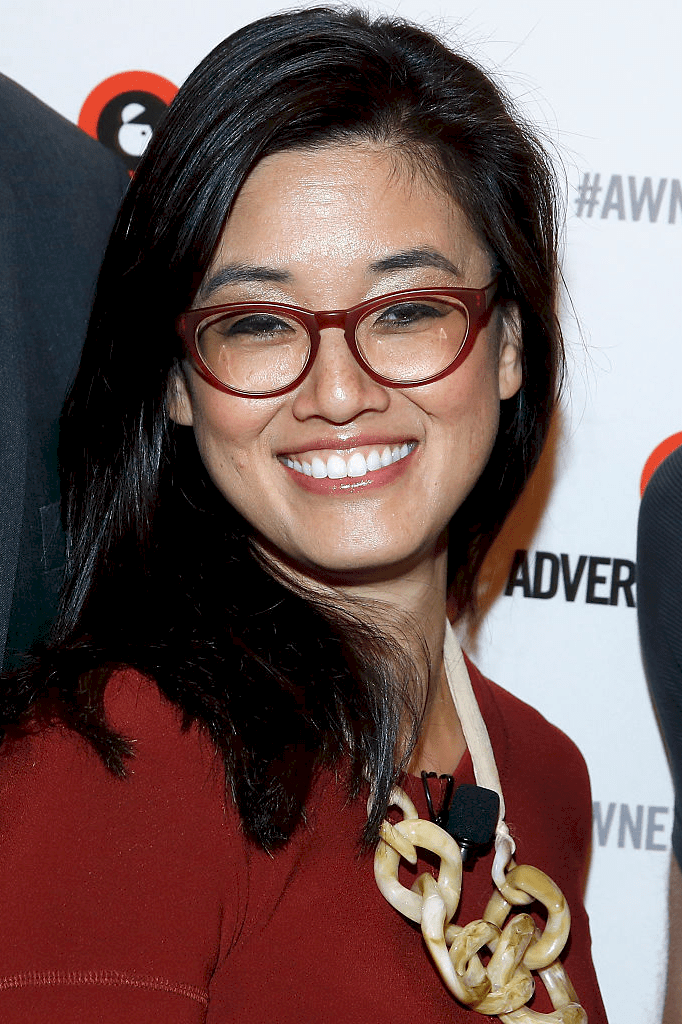 43 - Lara Logan
Lara Logan was signed by Fox News to host a documentary series, No Agenda With Lara Logan. But she's best known for her work reporting on war-torn regions. In her time as a journalist, Logan has reported on several-high profile stories.
42 - Georgie Thompson
Georgina Jane Thompson is an English television reporter who has worked with Sky Sports F1, Fox Sports, and BBC Radio 5 Live. Thompson was once named as one of the 100 sexiest women in the world by British men's magazine, FHM.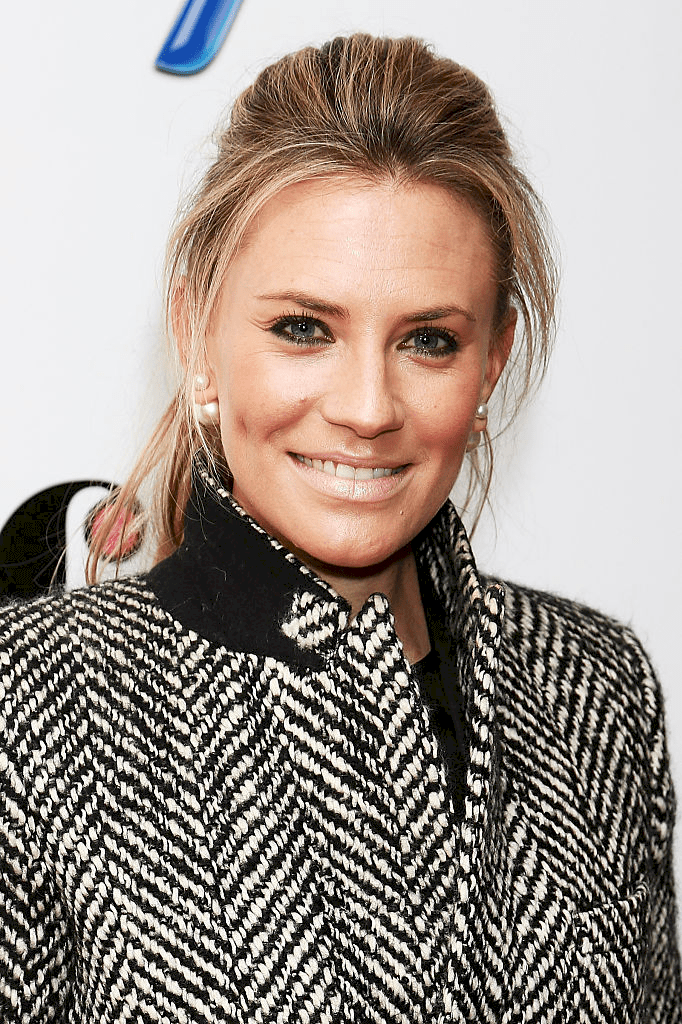 41 - Ainsley Earhardt
The only reason Ainsley Earhart isn't higher on this list is that some of the women we've mentioned are just too beautiful; The South Carolina native began her career as a reporter in a local CBS station before joining the Fox News channel in 2007.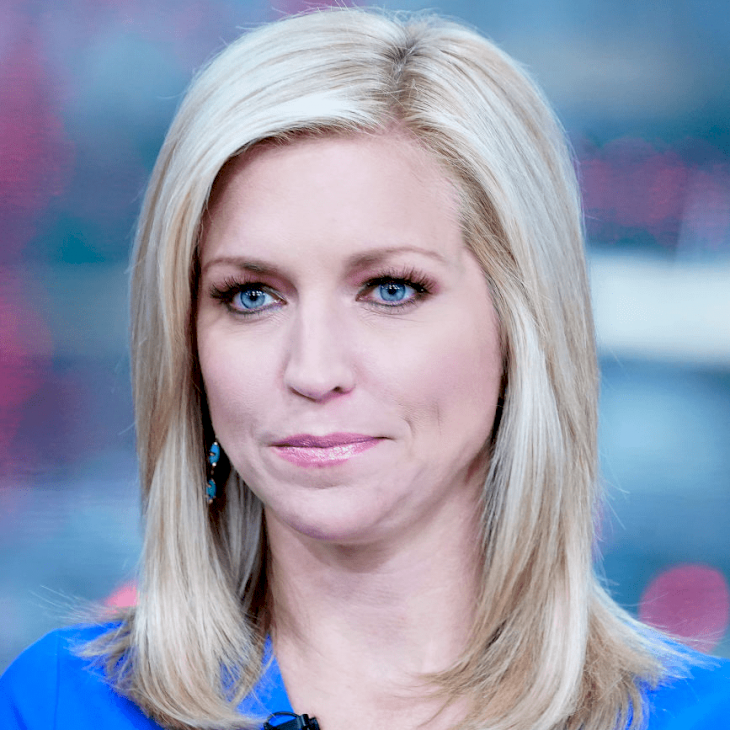 40 - Pamela Brown
Pamela Brown made her start as a news anchor for WJLA-TV in Washington, D.C. She then joined CNN and is currently the senior White House Correspondent. In 2016, Brown was named as one of The Hill's "50 Most Beautiful".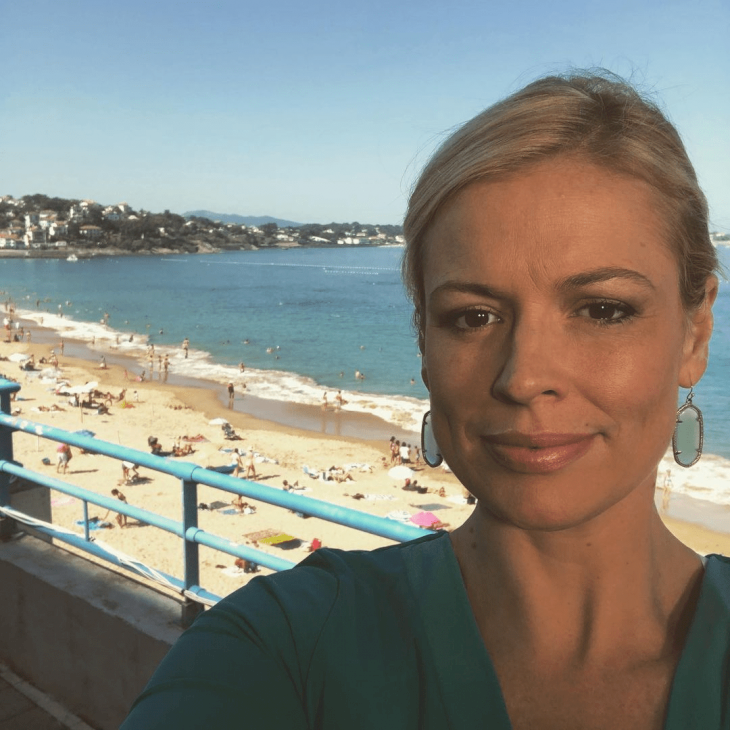 39 - Alex Wagner
Alex Wagner is a journalist, television host, and author. Wagner is also the co-host and executive producer of Showtime's The Circus, a contributor for CBS News, a contributing editor at The Atlantic, and co-host of its weekly news podcast, Radio Atlantic. And she's also one of the most beautiful news anchors on television.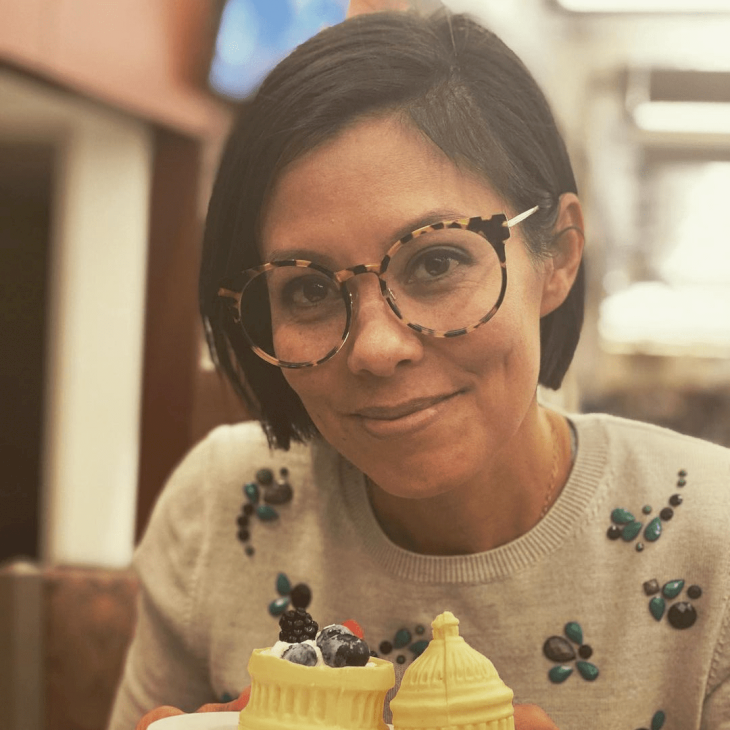 38 - Jillian Mele
Julian Mele can go toe-to-toe with most sports journalists in the business. Mele has won two Emmy Awards in her career, and it wouldn't surprise us if she ends up winning a few more in the future. The news anchor has been with Fox News since 2017 and is currently the co-anchor for Fox & Friends.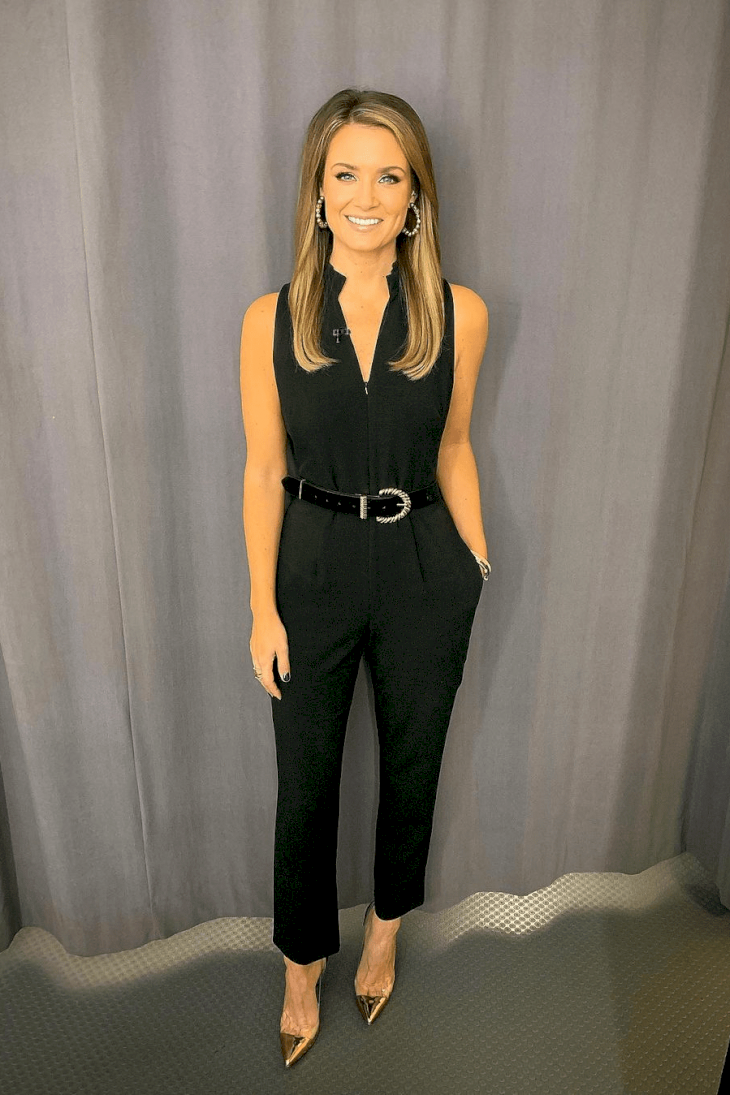 37 - Kaylee Hartung
Kaylee Hartung was born in Baton Rouge, Louisiana. She's currently based in New York and works as a reporter for ABC News. Hartung has previously worked with CNN, CBSNews, and ESPN. The 35-year-old Journalist holds a degree in journalism and politics from Washington and Lee University.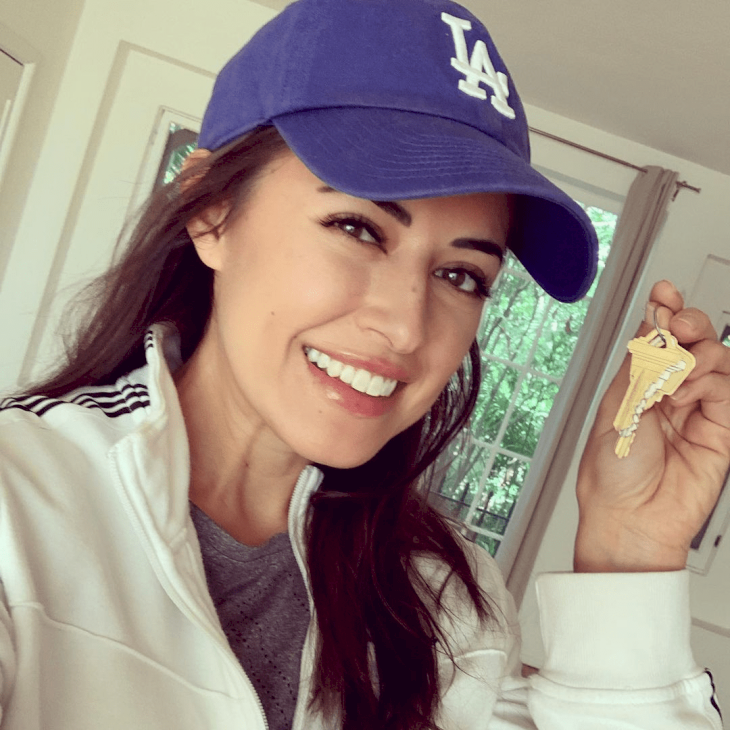 36 - Alexis Del Cid
Alexis Del Cid is currently the host for News 4 San Antonio, who began her career as a general news reporter for a radio channel in Chicago. In 2012, she made a move into television by joining KCTV5. In 2019, Del Cid won an Emmy for Best Morning Show.
35 - Elizabeth Plank
Elizabeth Plank is one of the most respected journalists in the U.S. She currently holds a master's degree from the London School of Economics and is the senior producer and political correspondent at Vox. In July 2020, Plank started hosting her own solutions-based journalism show Positive Spin at NBC News.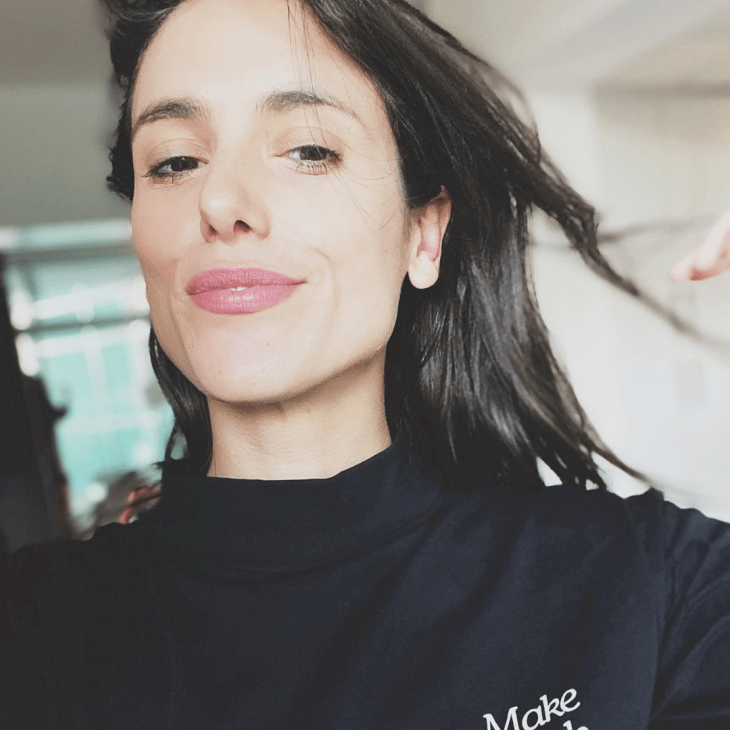 34 - Linzie Janis
Linzie Janis is an Emmy Award-winning journalist from Schaumburg, Illinois. She attended The University of the Arts London in London, England, where she obtained a degree in journalism. Janis' resume includes appearances on shows like Good Morning America, ABC World News Tonight with David Muir, ABC World News with Diane Sawyer, Nightline, and 20/20.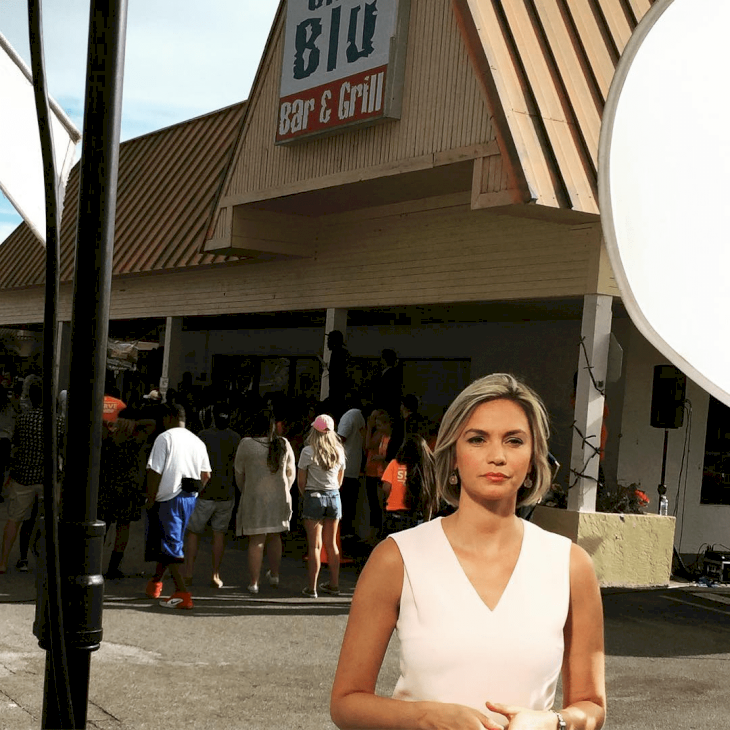 33 - Brooke Baldwin
Brooke Baldwin is the host of the CNN Newsroom. Baldwin joined CNN in 2008 after working for local networks in the West Virginia area. The Emmy-nominated Journalist is a woman of many talents, one of which is mountain climbing. Her show American Woman With Brooke Baldwin has featured several famous people, including Betty White, Sheryl Crow, and Diane von Fürstenberg.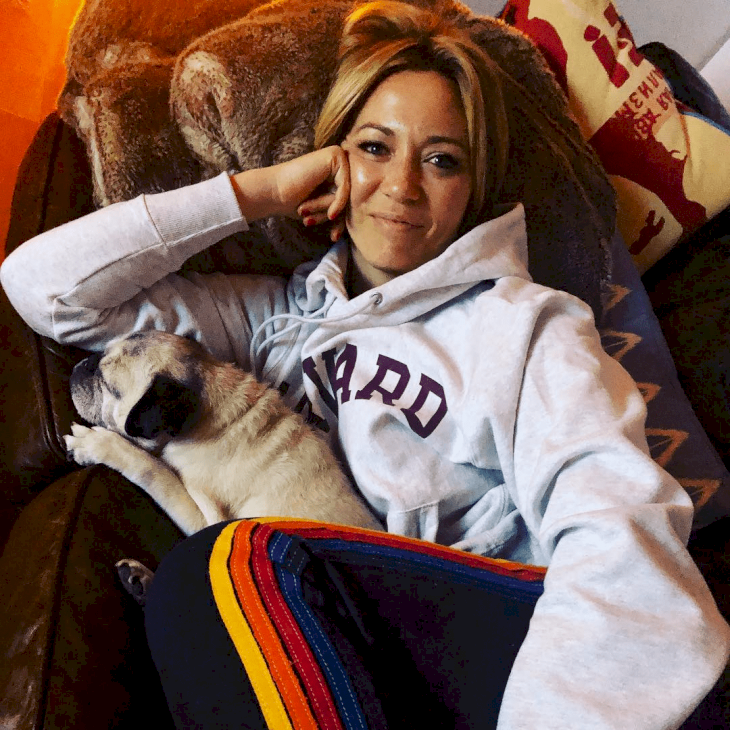 32 - Erin Burnett
The one thing that immediately stands out about Erin Burnett is that she has her own nightly news program Erin Burnett OutFront on CNN. She's also CNN's Chief Business and Economics Correspondent. Before she became an anchor, Burnett worked as an investment banker at Goldman Sachs.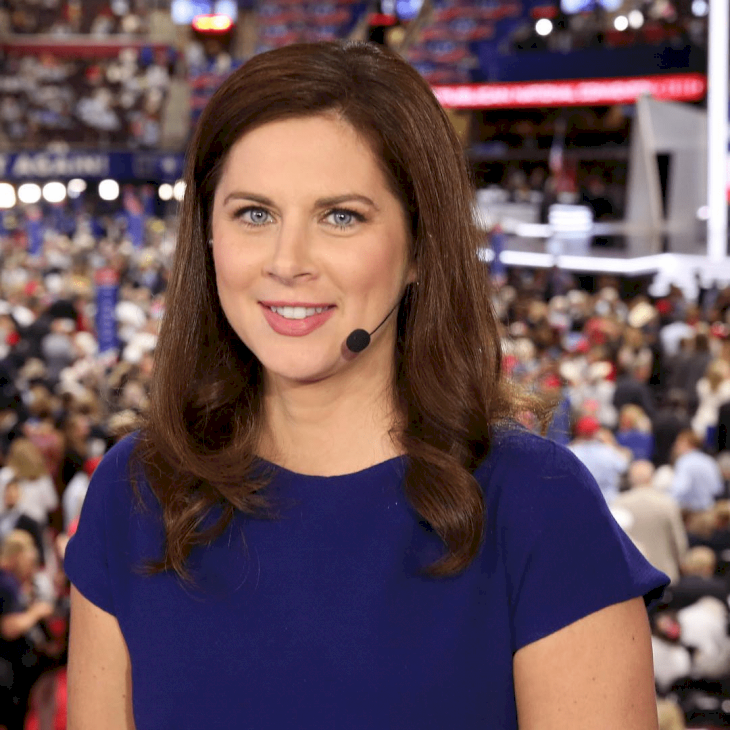 31 - Michelle Kosinski
Michelle Kosinski has been a journalist for over 15 years; in that time, she's worked as a correspondent for NBC News in Miami, Atlanta, and New York. Kosinski has also won an Emmy award for role in covering the 2008 presidential election.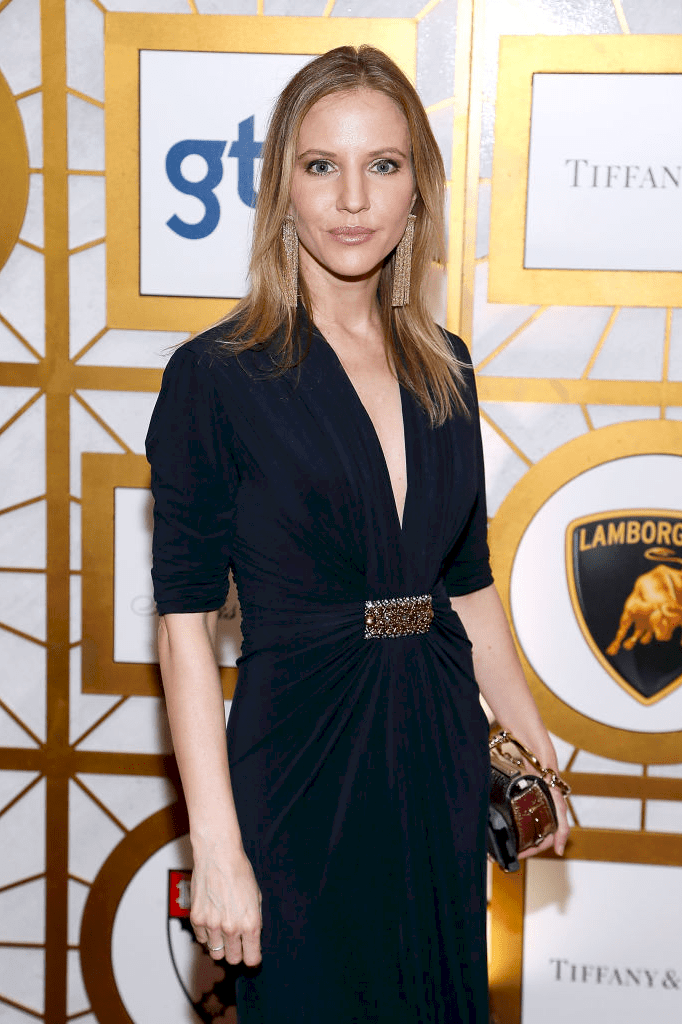 30 - Natalie Morales
Natalie Morales currently works as the West Coast anchor for The Today Show and correspondent for Dateline NBC. Morales is as beautiful as she is brilliant. She graduated summa cum laude from Rutgers University, double majoring in Journalism & Media Studies and Latin American studies. 
29 - Margaret Brenna
Margaret Brenna is the senior foreign affairs correspondent for CBS News and the current moderator for Face The Nation. The news anchor started her career with CNBC before joining Bloomberg Television in 2009. Brennan was also the White House correspondent for CBS.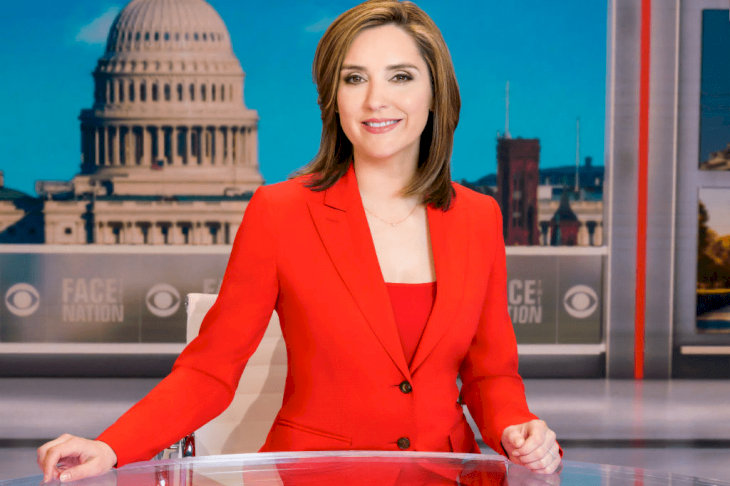 28 - Gigi Stone Woods
Gigi Stone Woods began her career at ABC Television before moving to Bloomberg TV. She's currently the news anchor for NBC News. The beautiful host is fluent in three languages, including French and Spanish. Woods also owns her own consulting company StoneWoods Media.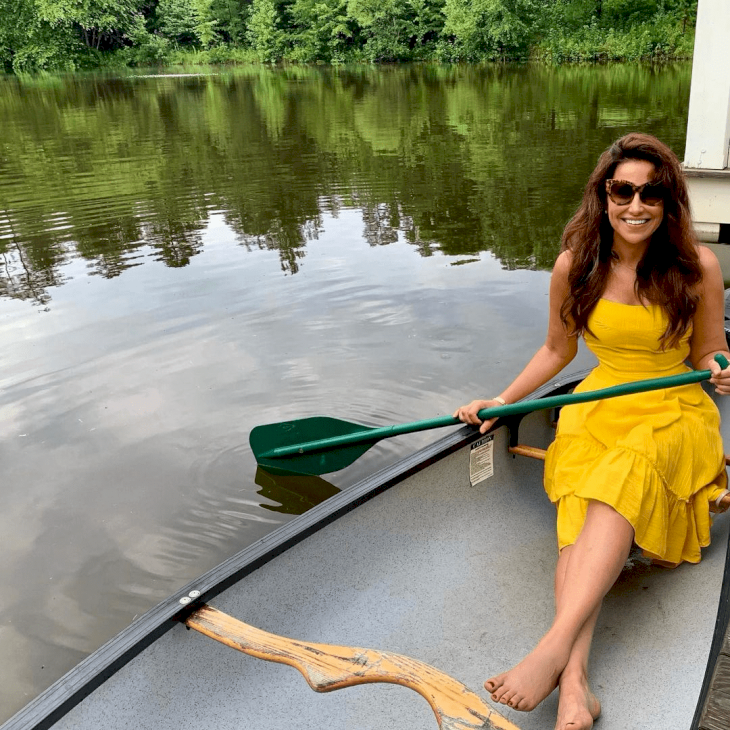 27 - Danielle Kernkamp
Every morning when people turn on KERO-TV's 23ABC News, they're fortunate enough to be greeted by this beautiful news anchor. Daniele Kernkamp is originally from Temecula, California. She started her career at Cronkite News and has worked her way up.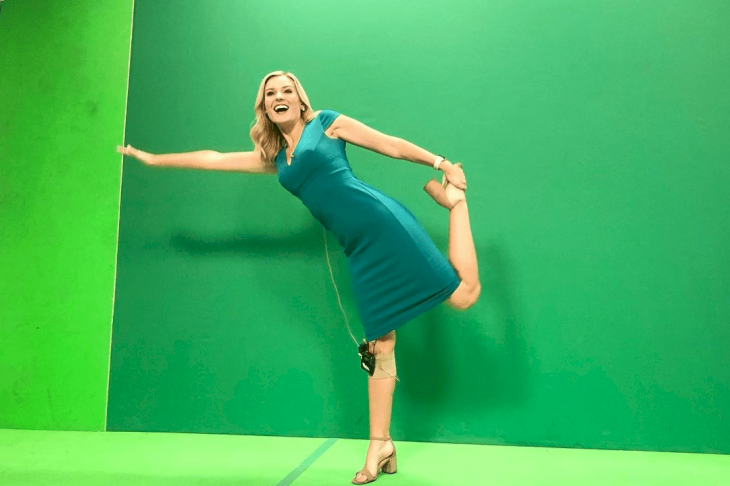 26 - Kate Bolduan
Kate Bolduan is a news anchor for CNN At This Hour. She has previously worked on the State of America with Kate Bolduan on CNN International, New Day, and The Situation Room. The Journalist began her career as a general assignment reporter for WTVD-TV in North Carolina.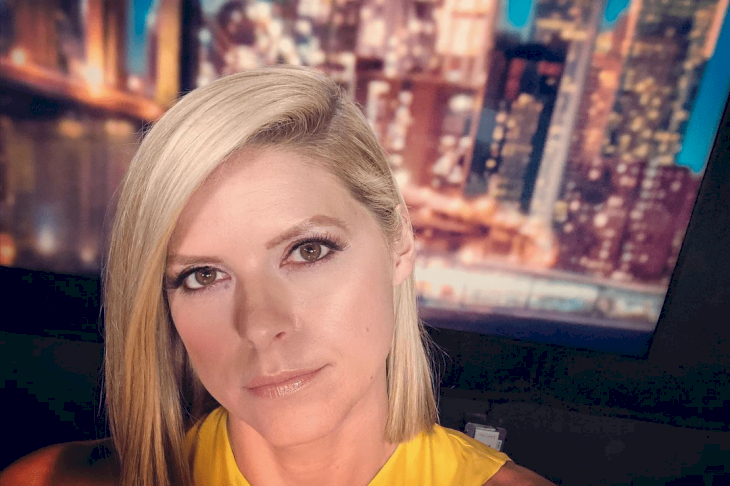 25 - Ghida Fakhry
Ghida Fahkry is a Lebanese journalist who works for TRT World. She's also a moderator for Doha Debates and a contributor for Huffington Post. Fakhry holds two master's degrees and has worked with CNN, Al Jazeera, and Abu Dhabi Television.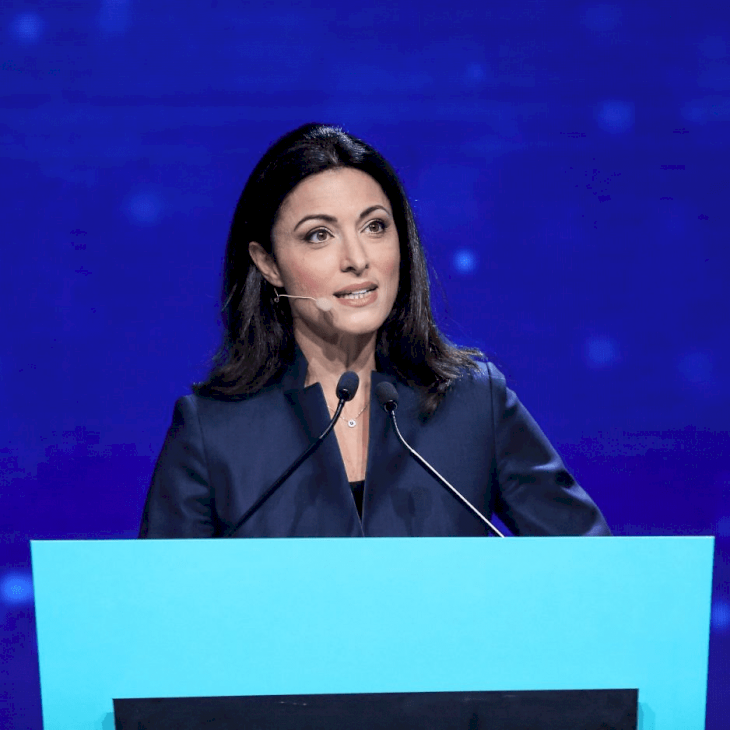 24 - Christine Noel
Before Christine Noel landed a job at KPRC 2 Houston, she previously worked for 9News. Christine graduated from Hope College with a degree in both communications and creative writing. When she's not at work, she's usually somewhere near a pool. Christine grew up near Lake Michigan, where she developed a love for swimming. 
23 - Bianna Golodryga
Bianna Golodryga is currently the senior global affairs analyst at CNN. The 41-year old graduated from the University of Texas at Austin, majoring in Russian/East European & Eurasian studies and minoring in economics. Bianna holds an Emmy Award for Outstanding Morning Program.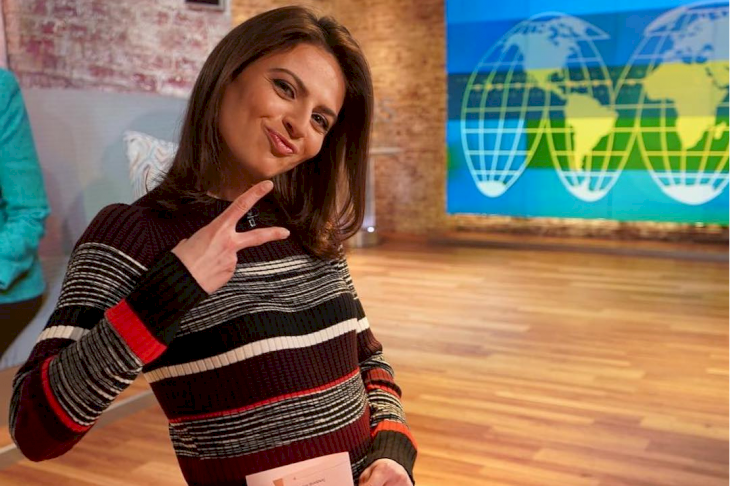 22 - Amanda Drury
Amanda Drury was born and raised in Australia. She's currently a tv anchor for CNBC based in Sydney. Before landing her job at CNBC, Drury worked with Bloomberg Television in Tokyo. During her time there, she became a finalist for Best News Presenter in the 2007 and 2008 Asian Television Awards.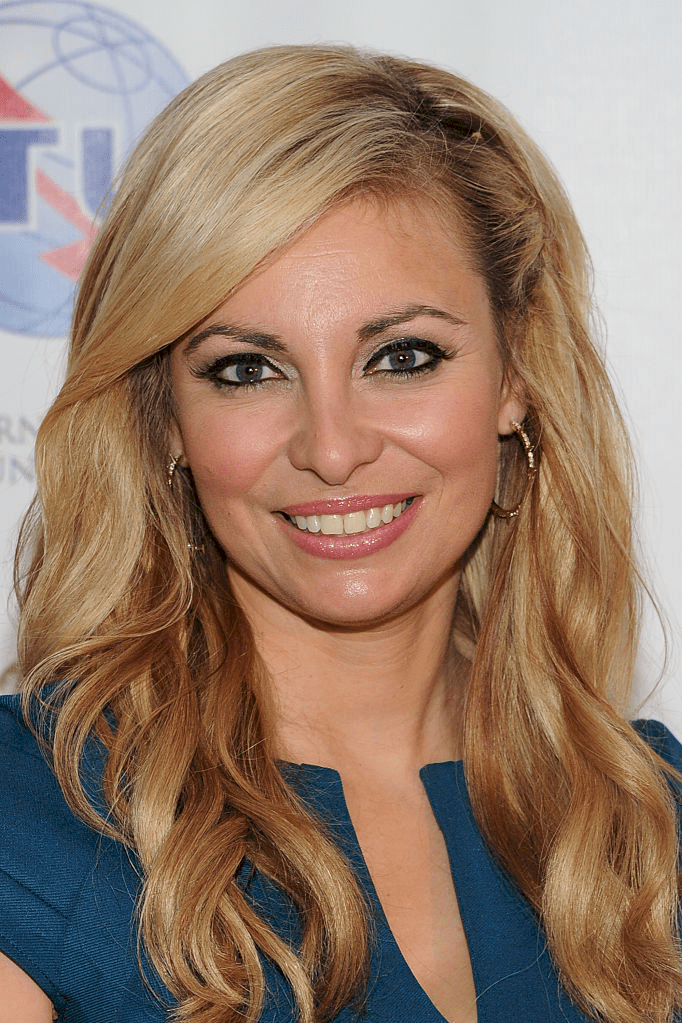 21 - Pamela David
Like many of the beautiful women we've already mentioned, Pamela David is not just a news anchor. She's also a model. David has hosted and appeared in several T.V. shows and has been active in the industry for over two decades. One of her most notable appearances was on Playboy Argentina.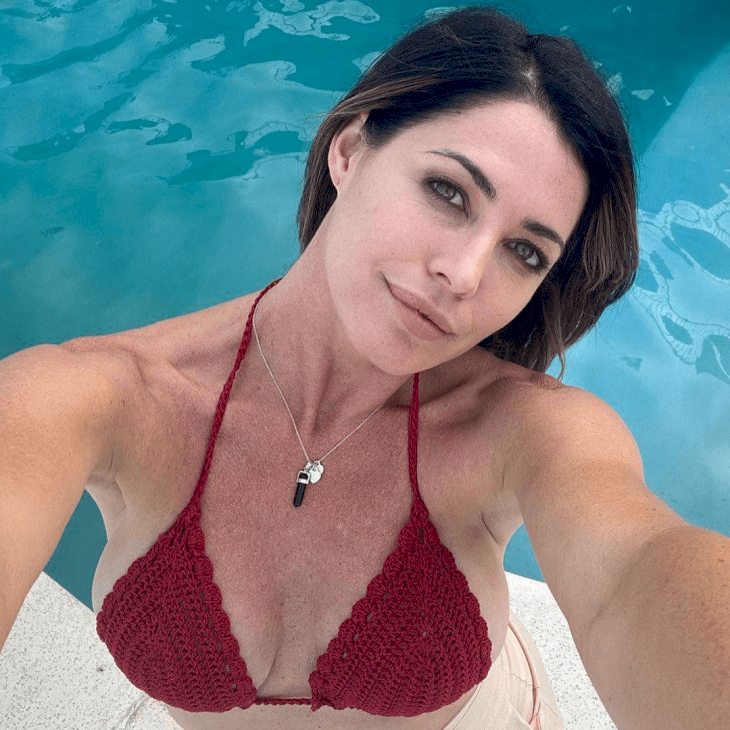 20 - Tamron Hall
Tamron Hall is the host of the daytime talk show Tamron Hall. The Journalist used to be a long-time anchor and correspondent for MSNBC and NBC News before leaving in 2017. Hall has previously hosted shows like NewsNation with Tamron Hall and Deadline: Crime with Tamron Hall.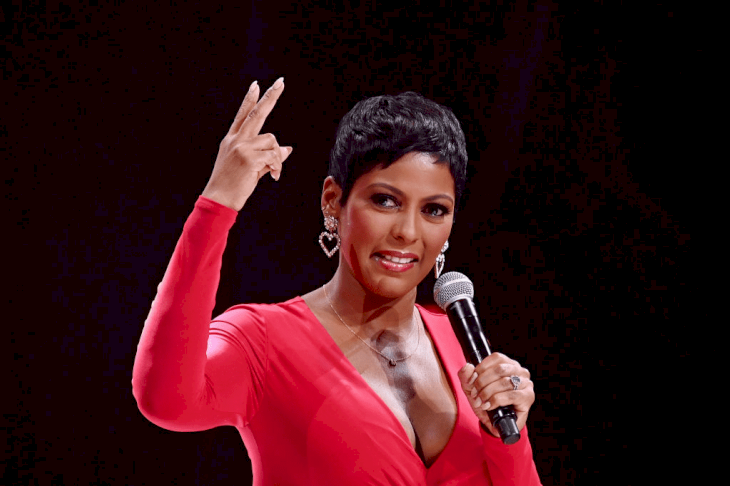 19 - Abby Huntsman
Abby Huntsman got her first taste of journalism when she was a teenager. Huntsman worked behind the scenes for Good Morning America. More recently, the news anchor left her role as co-host for the popular show The View stating its "toxic culture" as the reason for her decision.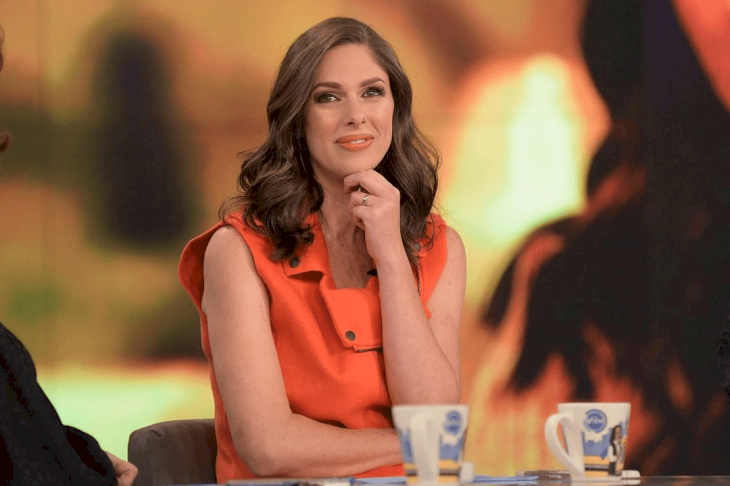 18 - Hannah Cranston
Hannah Cranston is the former host and producer of ThinkTank, a YouTube millennial news and talk show. Cranston has also made appearances on Good Morning America, and she owns her own consulting firm. The 29-year old has done pretty well for herself, and she's currently worth $29 million.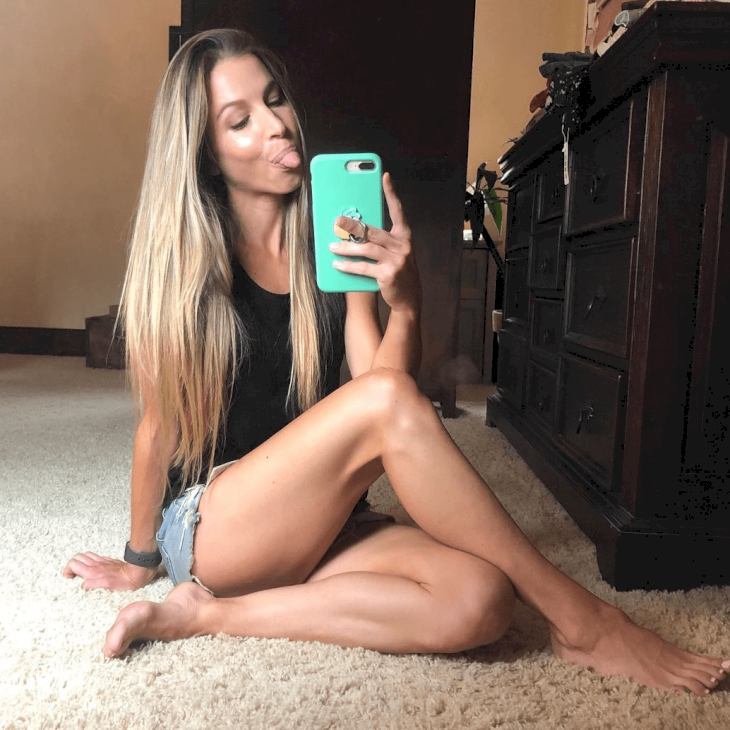 17 - Susan Li
Susan Li is a correspondent for Fox Business Network who holds an economics degree from the University of Toronto. She's previously worked with CNBC Asia, Europe, and US, Bloomberg Television, and CCTV International. Li has also hosted her own show, First Up, with Susan Li, which won the "Best News Program" at the 17th Asian Television Awards in 2012.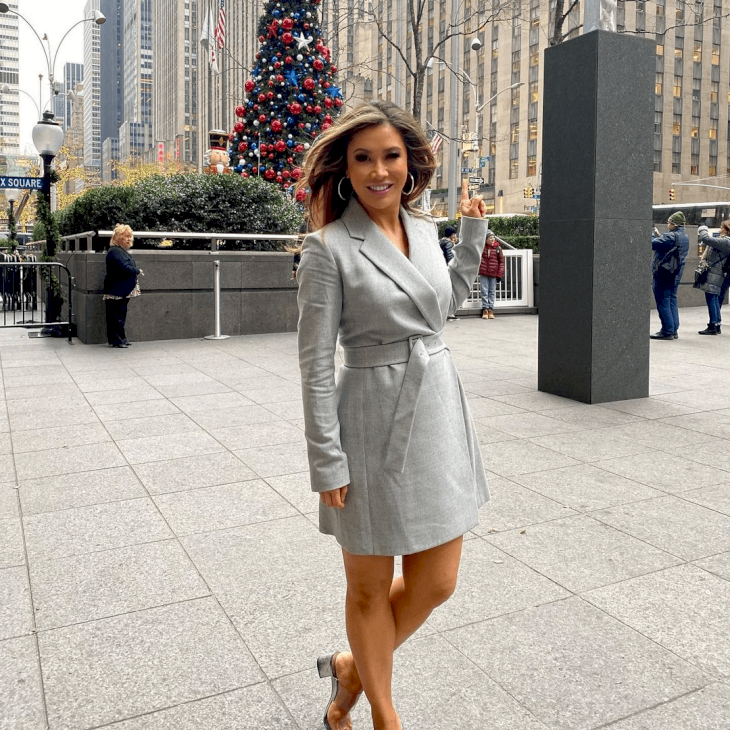 16 - Catt Sadler
Catt Sadler is best known for her role as an entertainment reporter for E! News, E! News Weekend, and Daily Pop. But in 2017, she left E! after they refused to pay her the same as her male counterparts. She now hosts her own podcast, NAKED, with Catt Sadler.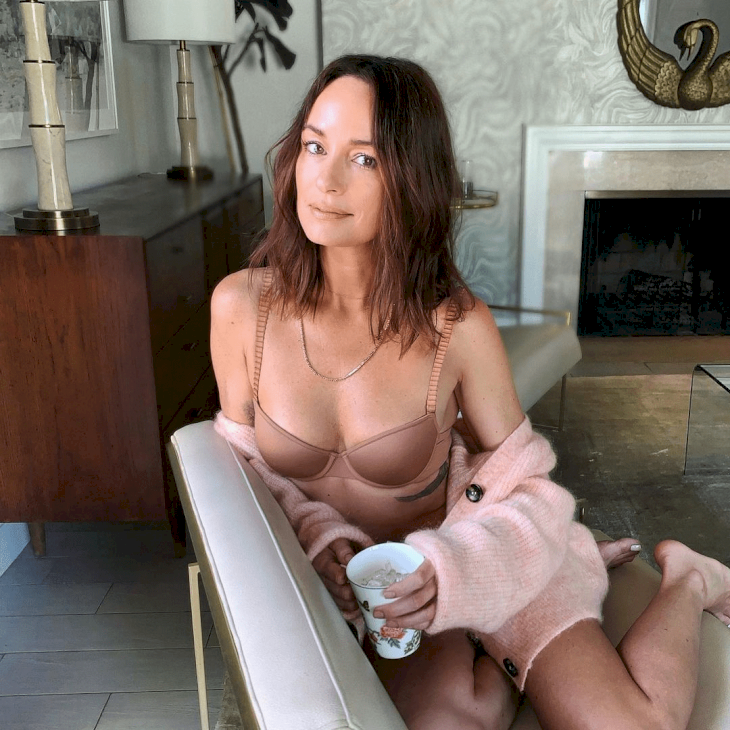 15 - Tomi Lahren
There's a lot of things that can be said about Tomi Lahren's personal views, but one thing's clear she's one of the most beautiful news anchors on T.V. Lahren has been in the spotlight ever since her show On Point with Tomi Lahren aired on One America News Network' in 2014.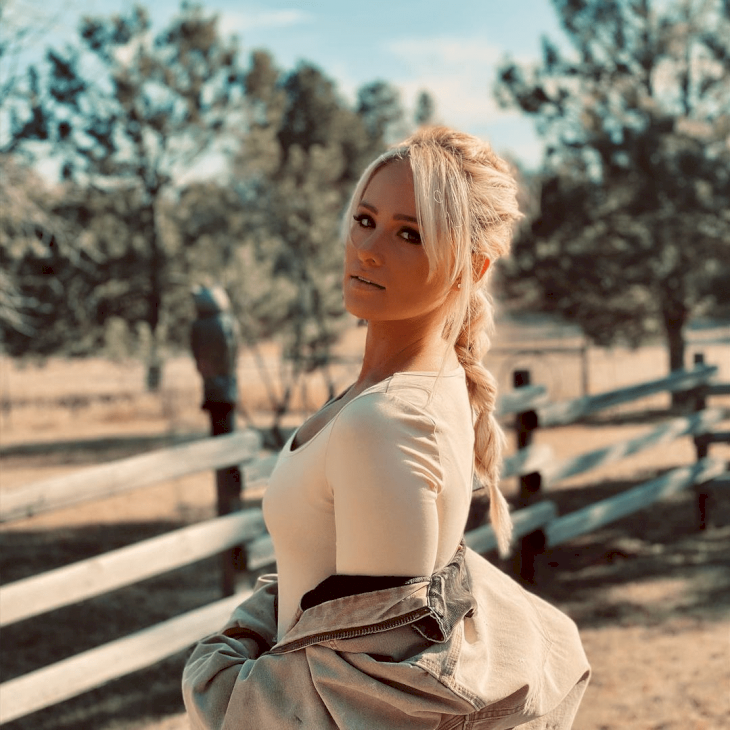 14 - Mélissa Theuriau
French Journalist Mélissa Theuriau is a news anchor for M6. She attended Institut Universitaire de Technologie, where she obtained a DUT in News-Communication. Theuriau also holds a Master's degree in Audiovisual Journalism from the Institute of Communication and Media. The French Journalist has been voted as the world's most beautiful news reporter, T.V.'s sexiest news anchor, and most beautiful woman in the world by several news publications.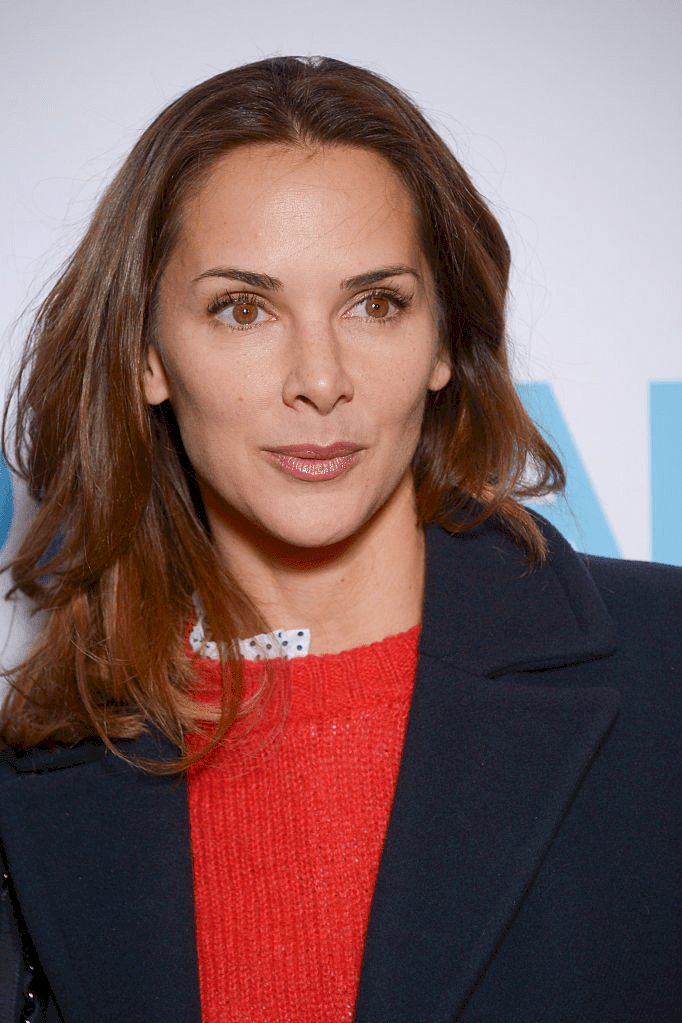 13 - Mika Miyashima
There's one attraction in Hawaii that you may not have heard of, and her name is Mika Miyashima. She's a news anchor for KITV Island News. Mika is originally from Los Angeles, California. She studied communication and media studies at the University of Hawaii at Manoa.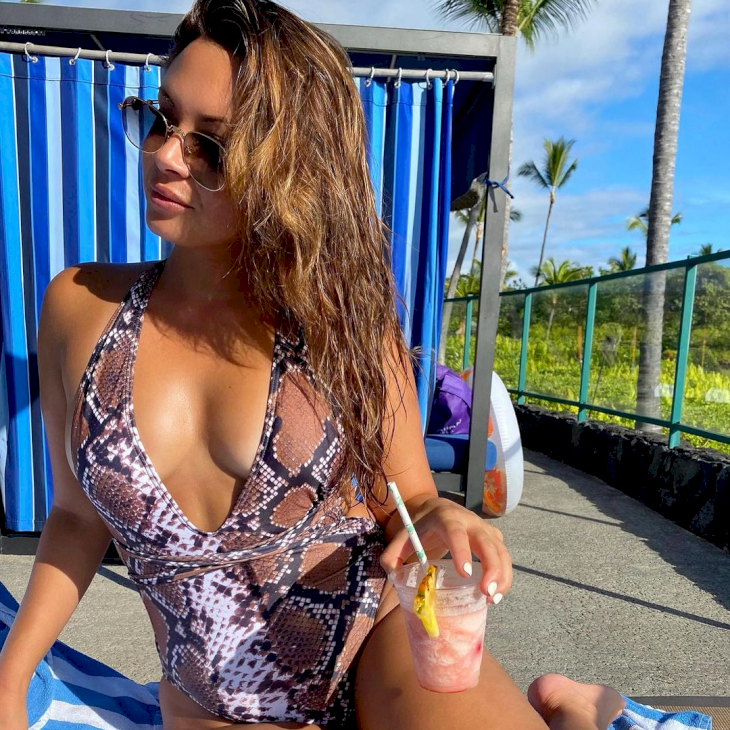 12 - Alyssa Taglia
Alyssa Taglia is the morning traffic anchor for WTNH News 8's Good Morning Connecticut. But journalism wasn't her first love; Taglia is a former beauty queen. In 2017, she competed in the Miss America Pageant, which makes her appearance on this list a no-brainer.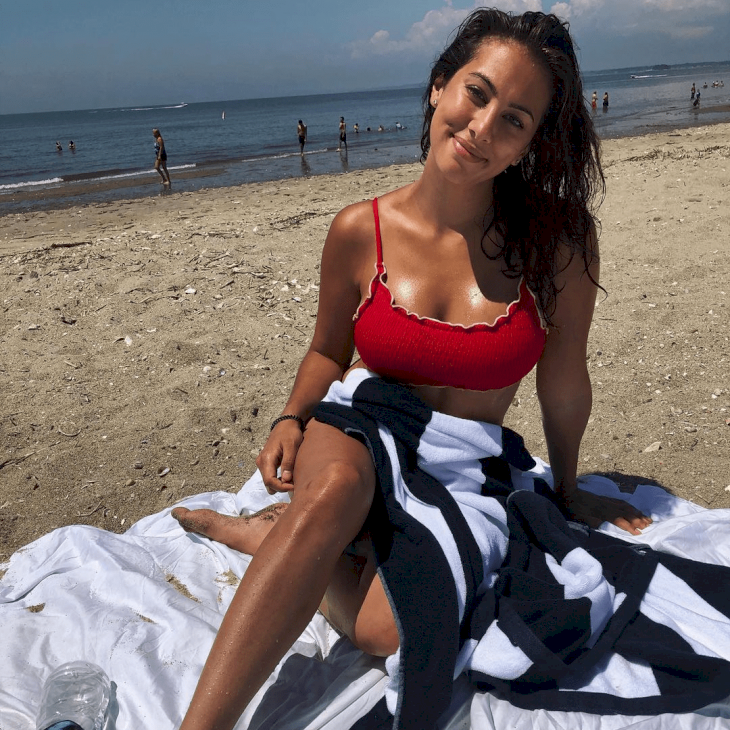 11 - Lindsey Nance
Lindsey Nance has been a traffic anchor and reporter for WSMV News4 in Nashville, Tennessee, since 2018. Nance also hosts a weekly NFL show. Back in her school days, the journalist was the captain of the cheerleading squad, which explains her toned and fit body.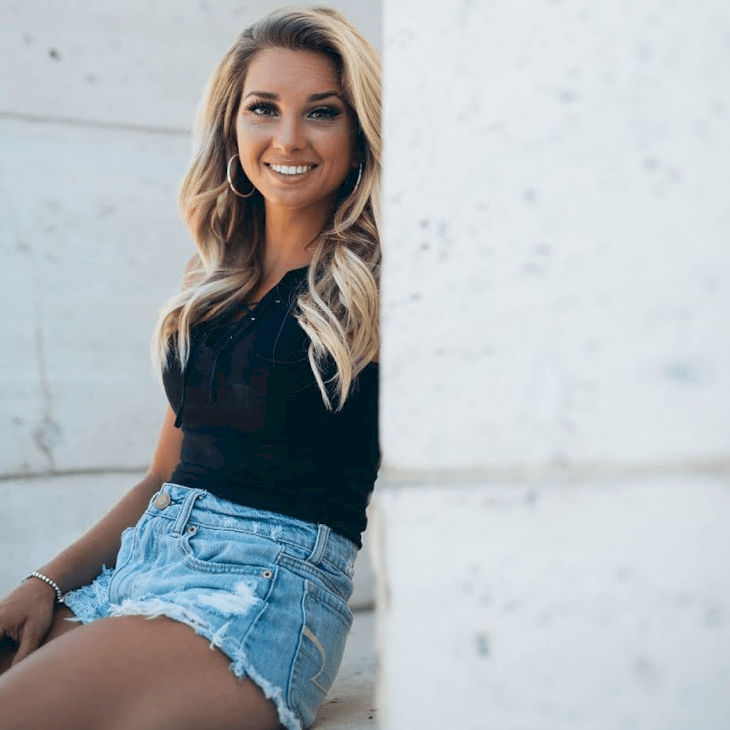 10 - Courtney Friel
Before Courtney Friel became a news anchor for KTLA-TV, she worked as an entertainment reporter for Fox News. Along with her degree in Political Science from San Diego State University, Courtney Friel has also appeared in FHM and Maxim. When she does get some time off her busy schedule, Friel usually spends it doing yoga.
9 - Alessandra Villegas
Alessandra Villegas is a Venezuelan T.V. host and model. She is currently the host of VME TV's Tu Bebé. In 2008, Villegas competed in the Miss Venezuela beauty pageant; she has also tried her hand at acting, appearing in Más sabe el diablo: El primer golpe.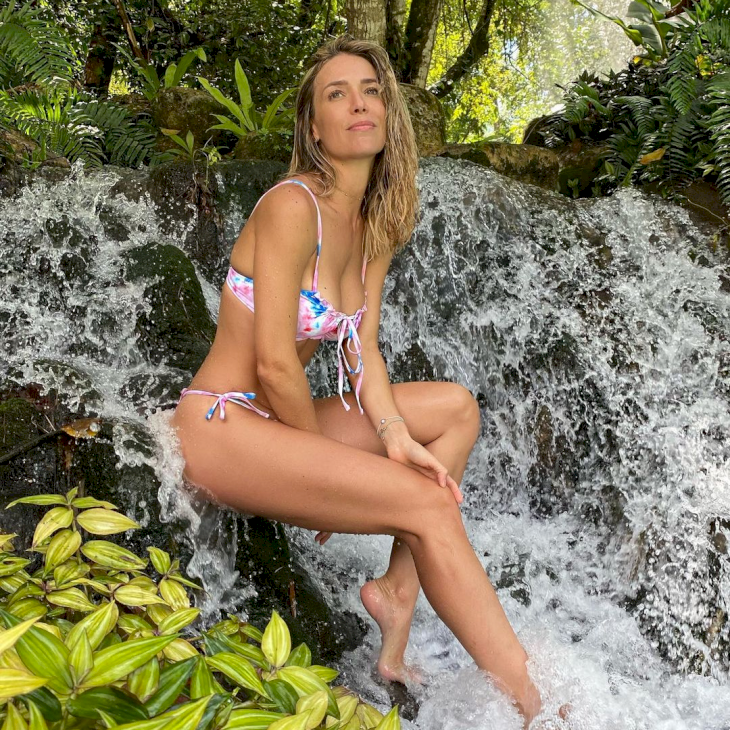 8 - Vanessa Borge
Fox 11 Los Angeles' Good Day LA host, Vanessa Borge, is an Emmy award-winning Journalist who graduated as summa cum laude from the University of Florida. And as if that's not impressive enough, the Cuban beauty is an acclaimed emcee and often works with numerous charity organizations.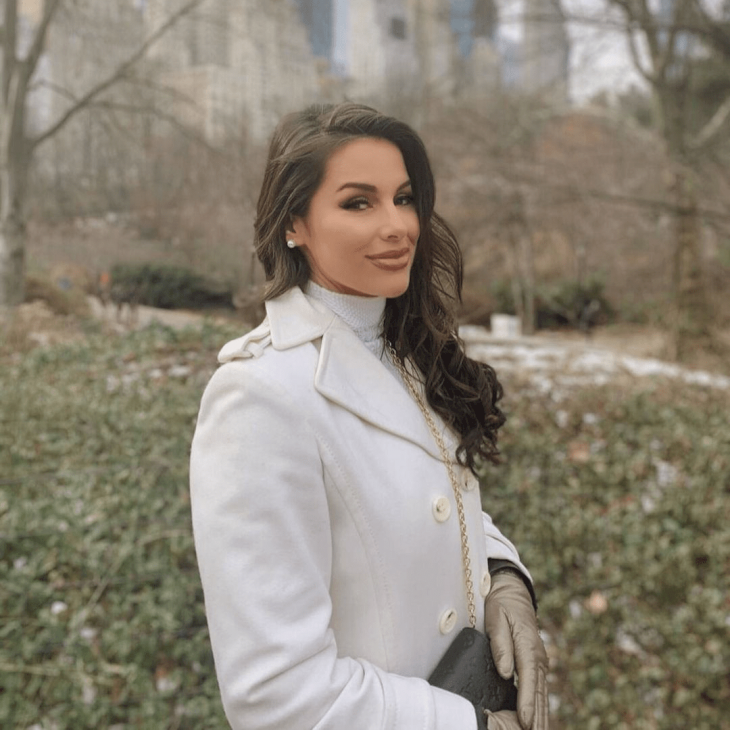 7 - Ashley Hinson
Ashley Hinson began her career at KAMC-TV before moving to WPTV, then WFLX. She was recognized for talent and landed her current role as the evening news anchor at WBAL-TV 11. Hinson graduated from Penn State University with a degree in broadcast journalism.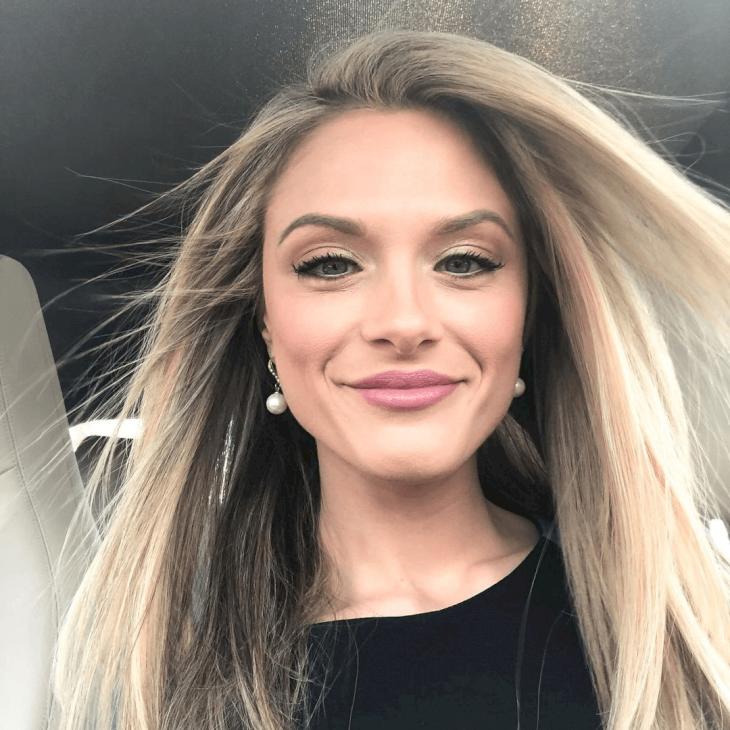 6 - Millie Weaver
Another very controversial reporter on this list is Millie Weaver. The Journalist isn't exactly everyone's favorite news anchor, but you can't deny that she looks stunning. Weaver has been in and around show business since she was a teenager and amassed a cult following on social media.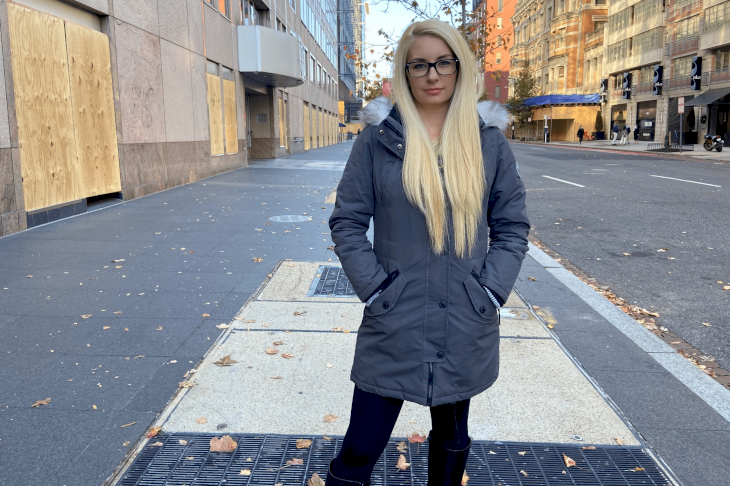 5 - Katie Pavlich
The only thing that rivals Katie Pavlich's beauty is her brains. She's a journalist, blogger, podcaster, political commentator, and author. Pavlich regularly contributes for Fox News, and she's also an alternate co-host for the talk show, The Five. All that hard work has paid off handsomely, and Pavlich is reportedly worth over $2 million.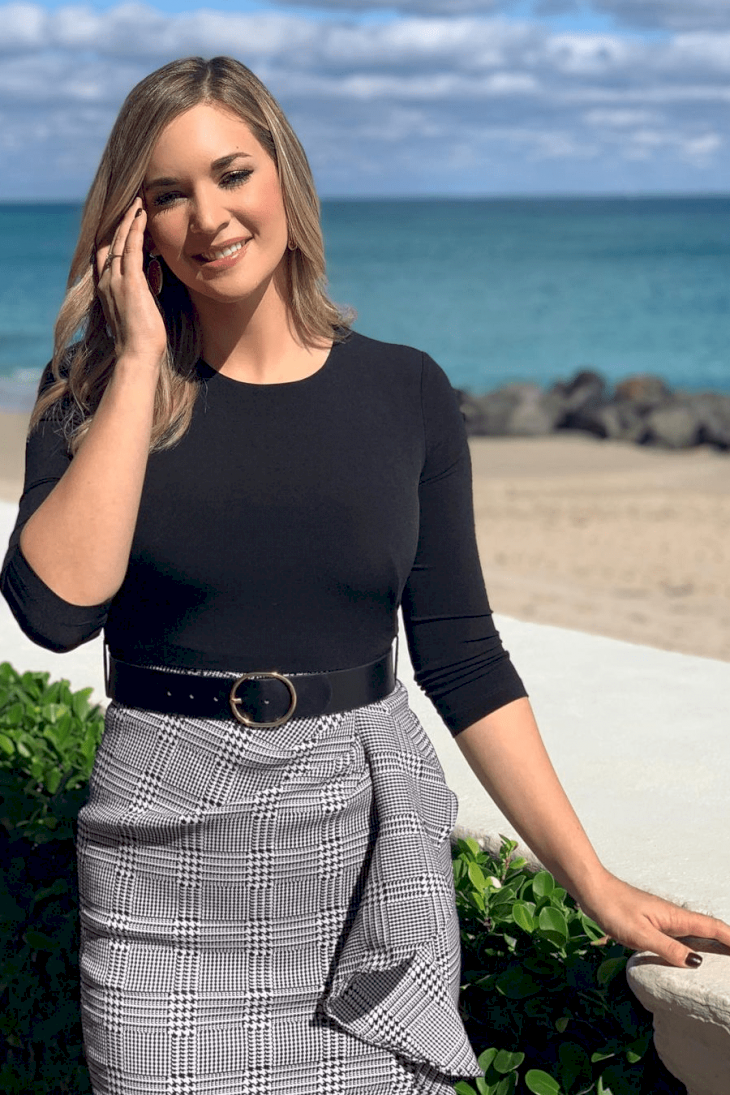 4 - Sara Carbonero
Sara Carbonera is easily one of the most beautiful news anchors in the world. The Spanish sports journalist has worked for Telecinco since she was 16 years old. Carbonero holds a bachelor's degree in journalism from the Complutense University in Madrid. Carbonero also holds the honor of being one of the most photographed people in the 2010 FIFA World Cup in South Africa.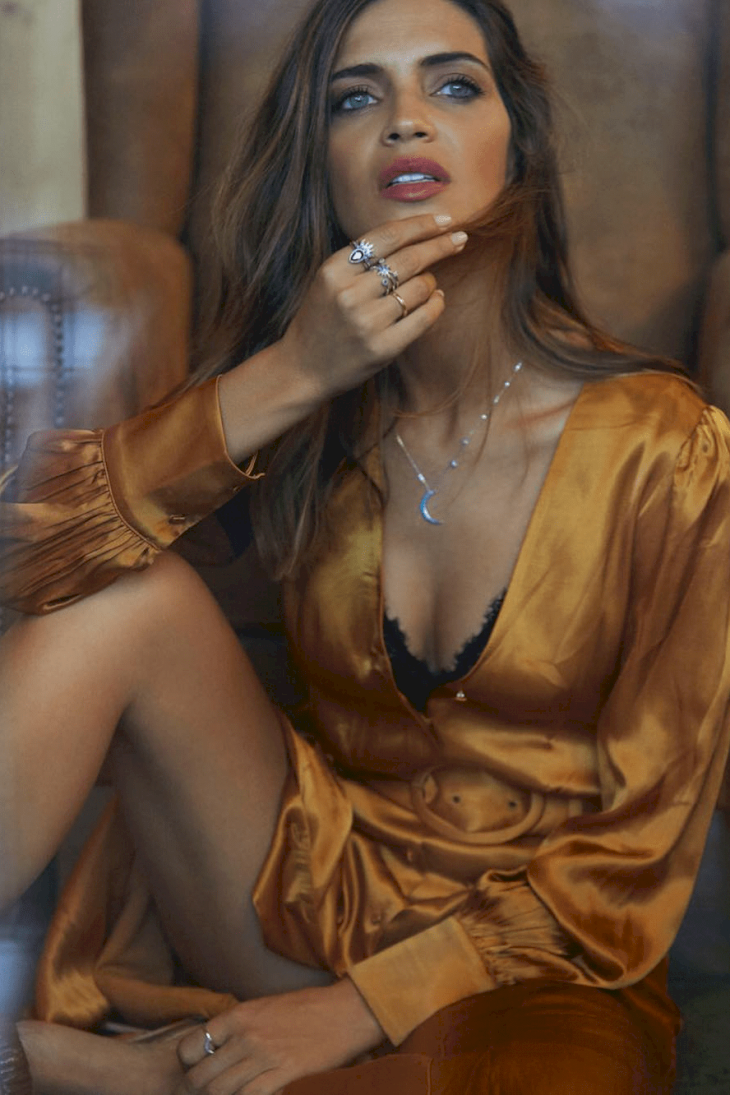 3 - Robin Meade
Robin Meade would be top of this list, but she'll have to settle for a spot in the top 5 because there's such fierce competition. Meade is the host of the show Morning Express with Robin Meade on HLN TV. She's also a former Miss Ohio and a runner-up in the Miss America Pageant.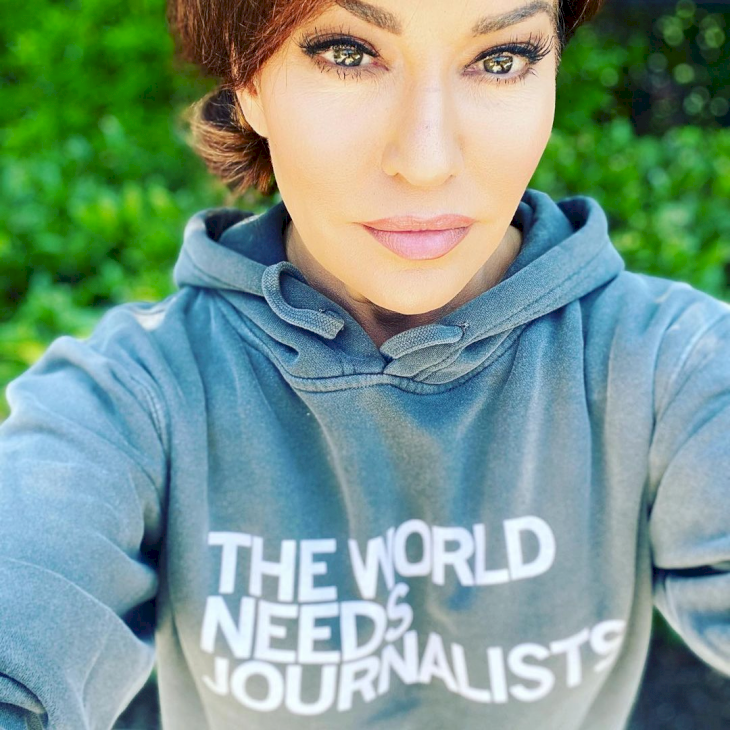 2 - Maria Menounos
Maria Menounos isn't just known for her breathtaking looks. She also has a relentless work ethic. She's an entertainment reporter, television personality, professional wrestler, actress, and businesswoman. Menounos also competed in the Miss Teen USA pageant, placing 15th.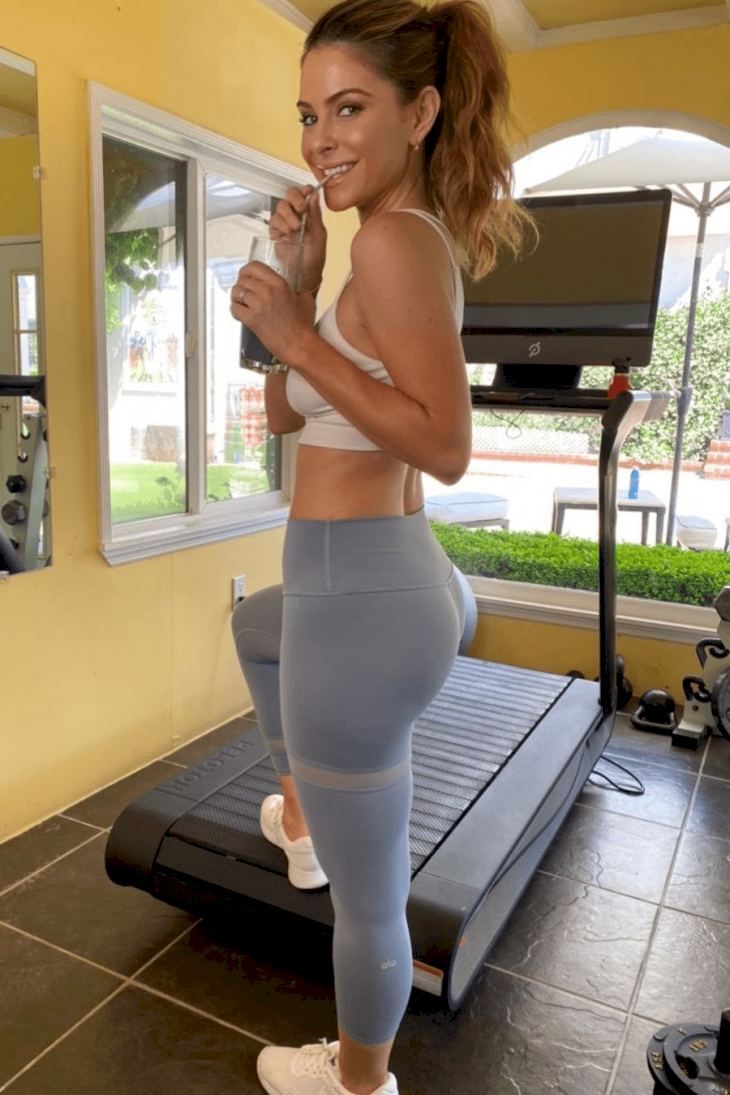 1 - Ana Jurka
Ana Jurka joined Telemundo in 2012. She's currently the co-host of Titulares y Más. The 34-year-old began her career in 2004 as the Honduran popular car show Sobre Ruedas. Jurka made a name for herself in Honduras before moving to the U.S. in 2012. One of her most notable achievements is covering the 2018 FIFA World Cup in Russia for Telemundo.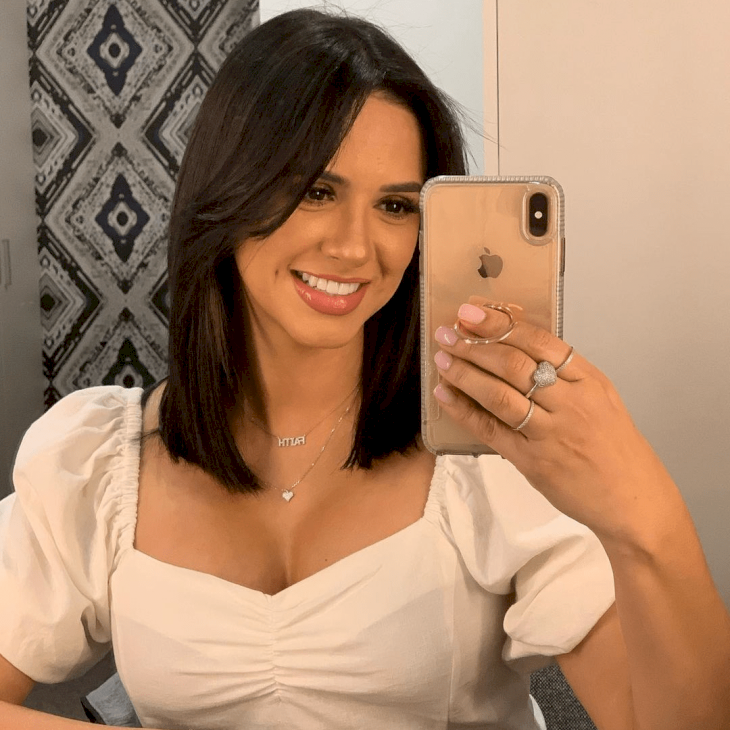 Unfortunately, we were only allowed to name 45 women on this list. Otherwise, we would have made it longer. There are some truly gorgeous news anchors in the world. Who do you think could've made a list but wasn't? And what do you think about the top 45 as a whole? Leave a comment and let us know. And remember to share this article.