Ideal Songs To Play At A Funeral
When you can't find the words let a song speak for you! Funerals are a time for family and friends to come together and celebrate the life of a loved one. They are a unique service devoted to a loved one passing and can range from traditional to creative setups. Music can play a huge part in the service and finding the right song can be tough! Take a look at these suggestions and reminisce about memories, adventures, and milestones together as a community.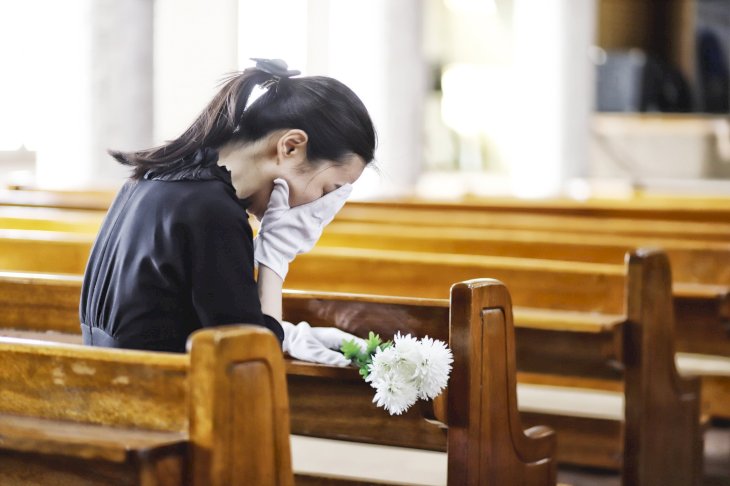 ---
Led Zeppelin – Stairway to Heaven
The number one song from the rock genre for funerals is by Led Zeppelin and titled appropriately. The song is a little confusing for the events but I think we all just want our loved ones to be on this particular stairway.  Zeppelin does a great job painting with metaphors and who can forget the classic guitar riff.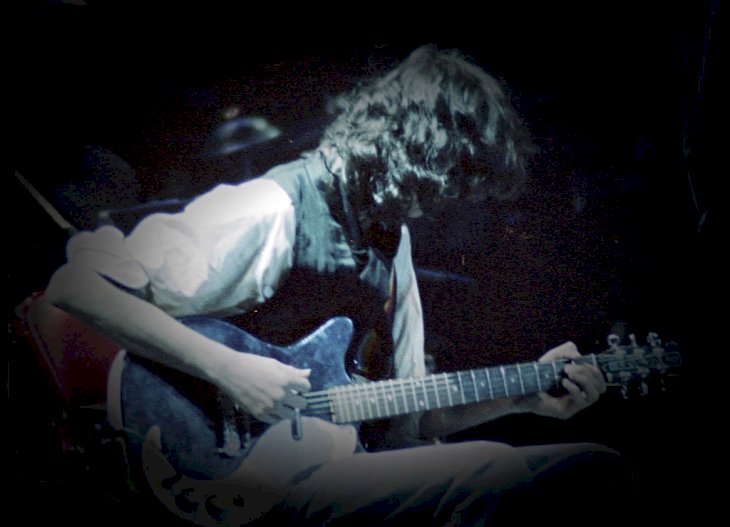 ---
Tim McGraw – Live Like You Were Dying
Opposite to Led Zeppelin, McGraw sings about living each day as if it was your last! An important message for everyone to not waste their lives. The lyrics speak about loving deeper and speaking sweeter and actually is a beautiful sentiment to a life lived. The song was actually written by Tim Nichols and Craig Wiseman, whose friend had a medical misdiagnose.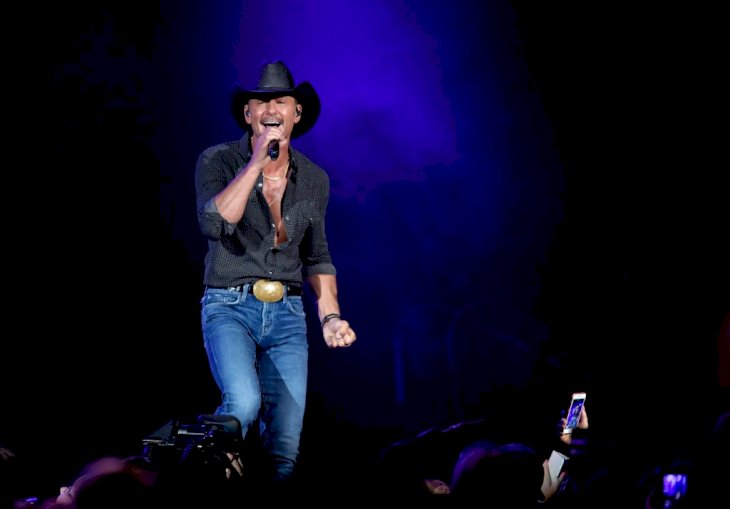 ---
Celtic Woman – Danny Boy
This simple song speaking of a lost loved one returning in the future has become an unofficial funeral choice for Irish citizens living outside of Ireland. The origins of the song come from a British lawyer receiving the tune 'Londonderry Air' by mail from his sister-in-law in 1913. He modified the lyrics and gave them to British Opera singer Elsie Griffin who performed the song live in 1915. Since then choirs internationally have produced their own versions each one beautiful in their own way.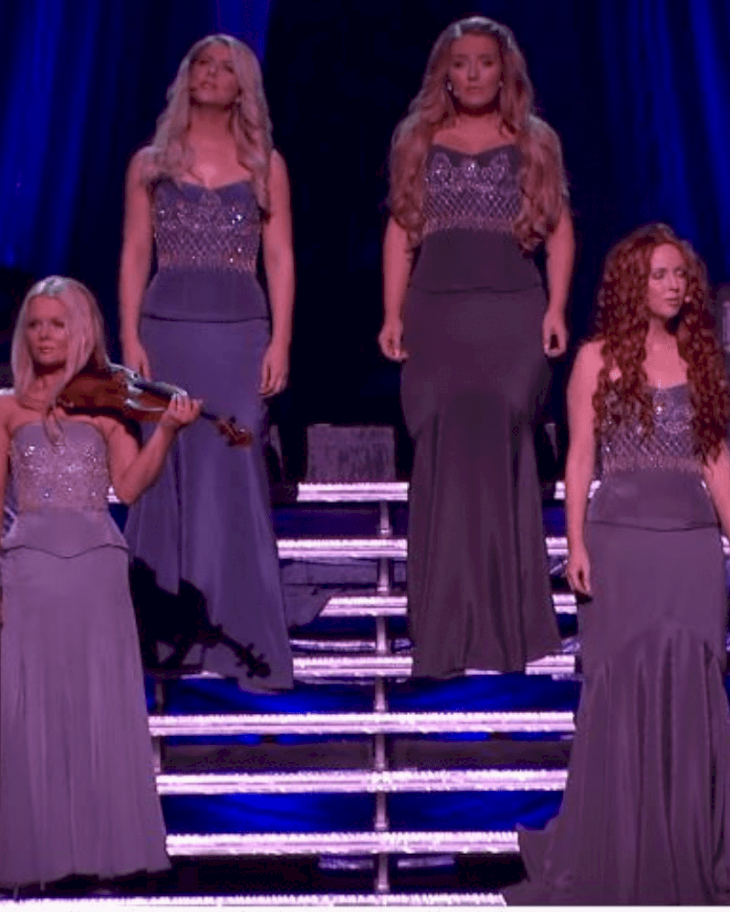 ---
Sinead O'Connor – Nothing Compares to You
A song that captures a sudden loss, you can count the minutes and hours of losing someone through these lyrics. Sinead O'Connor captures heartbreak with her soulful voice of losing that special someone, and the song easily captures grieving relatives left behind. We agree with Sinead that nothing can compare to the ones who've gone to soon.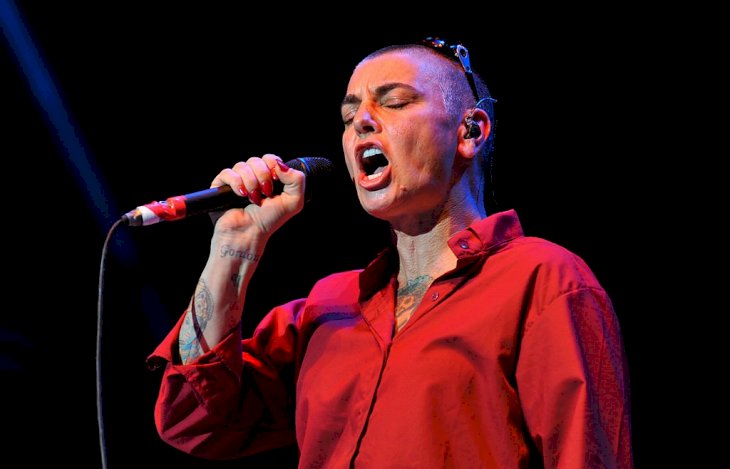 ---
Eric Clapton – Tears in Heaven
The interesting fact about Clapton's classic 'Tears In Heaven' is that he wants to know if his loved ones will remember him when he gets to heaven. The song was created through Clapton's own grieving in 1991 when he lost his son, Connor. In a tragic accident, Connor fell out of an apartment window and Clapton was on the road when he received the call.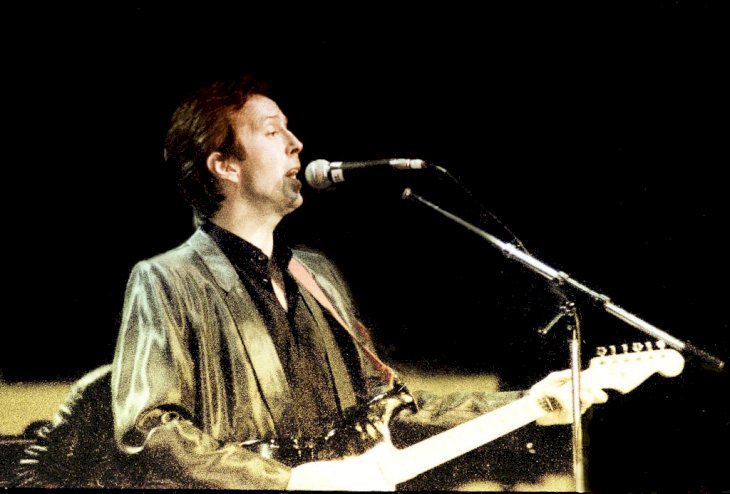 ---
Stevie Wonder – You Are the Sunshine of My Life
If you're playing Stevie Wonder at a funeral, it's definitely more uplifting than tragic. A more light-hearted approach to loss and remembering the life that once was. It's a good chance to remember that not every funeral service needs to be formal and somber. It always depends on the person whose life you are honoring.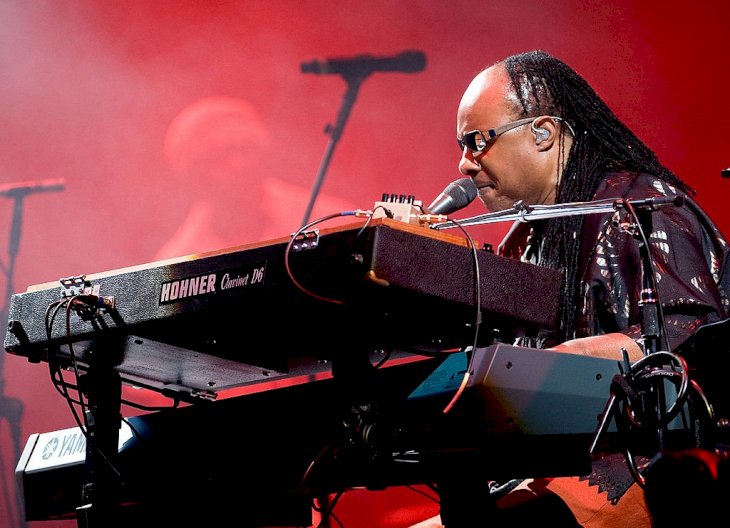 ---
Carly Simon – Like A River 
Simon wrote this honest memorial tribute about her mother Andrea Heinemann who passed away in 1994. The lyrics cover Simon's genuine questions and concerns about dealing with grief and even highlight family drama over her mother's material possessions. Written while dealing with her own grief, Simon chooses the symbolism of the river as a fresh start and a constant stream to fall back into. "I'll wait no more for you like a daughter, That part of our life together is over. But I will wait for you forever. Like a river."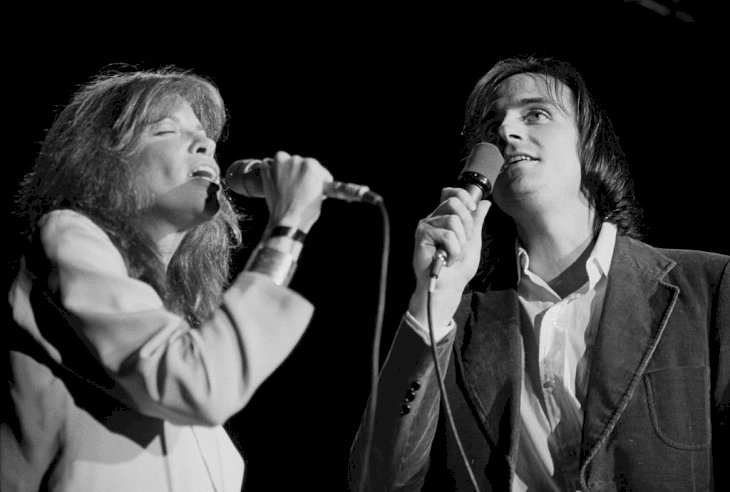 ---
Elton John – Candle In The Wind
Performed once live for the late Princess Diana's funeral, Elton John's heart-wrenching ballad 'Candle In The Wind' says goodbye sweetly. John speaks of the strength of a woman being torn down by those around her, and many have speculated it was a tongue-in-cheek criticism of the royal family. The song was originally written by Elton John & Bernie Taupin in 1973 to honor the late Marilyn Monroe.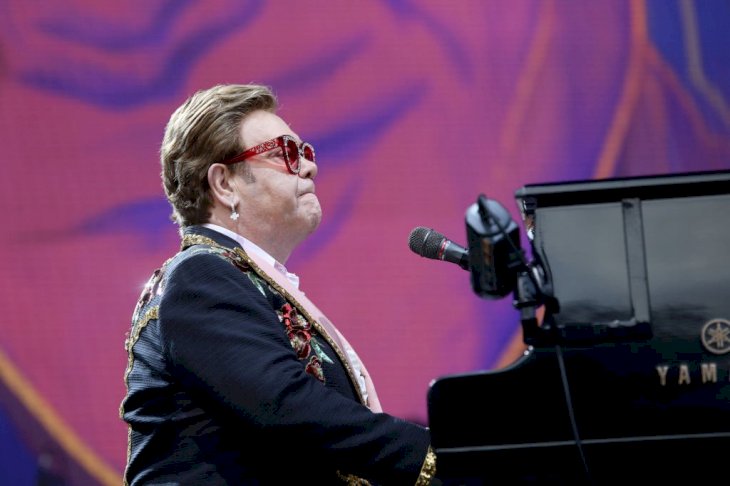 ---
Bette Midler – Wind Beneath My Wings
Midler brought this song to the spotlight in her movie 'Beaches' where she performs as a singer losing her best friend. The song was originally written by Jeff Silbar and Larry Henley in 1982 and focused on Silbar's new hobby of flying planes. As of 2019, this song was still in the top ten songs played in the UK at funerals.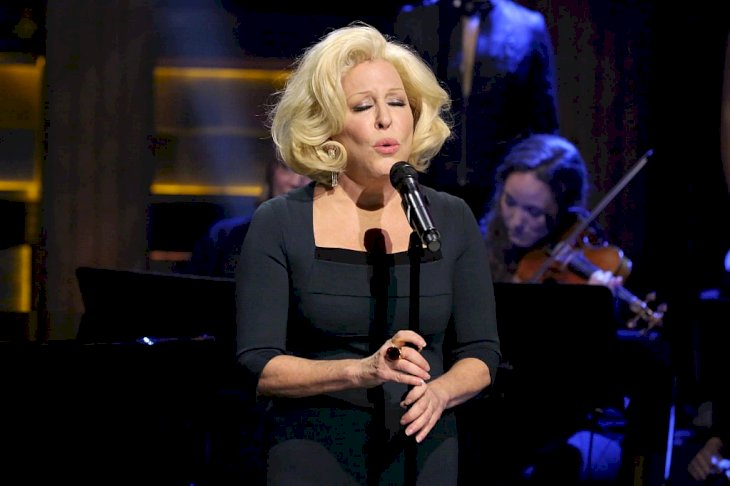 ---
Eric Clapton – My Father's Eyes
Clapton's second song on this list actually speaks about a man he never met. We think the tribute is beautiful as people focus on the words "My Father's Eyes" but the song actually dives into Clapton never meeting his father. Clapton's father, Edward Fryer, died in 1985 and Clapton never understood what he had lost until the birth of his own children.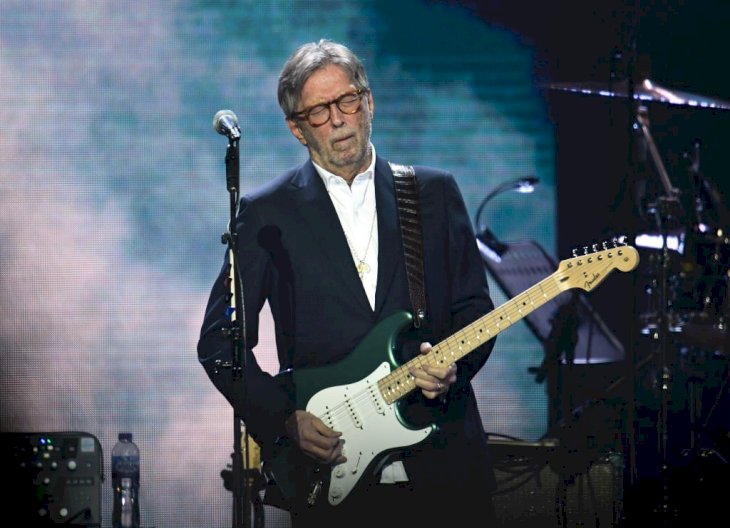 ---
Puff Daddy feat. Faith Evans & 112 – I'll Be Missing You
This song is another example of artists working through their grief in personal tributes. Puff Daddy or Sean Combs, wrote this song about the death of his friend Notorious B.I.G or Christopher George Latore Wallace. At the time of his death, Wallace was signed to Combs up and coming record label. Faith Evans was married to Wallace at the time and hearing her pain resonates with audiences internationally.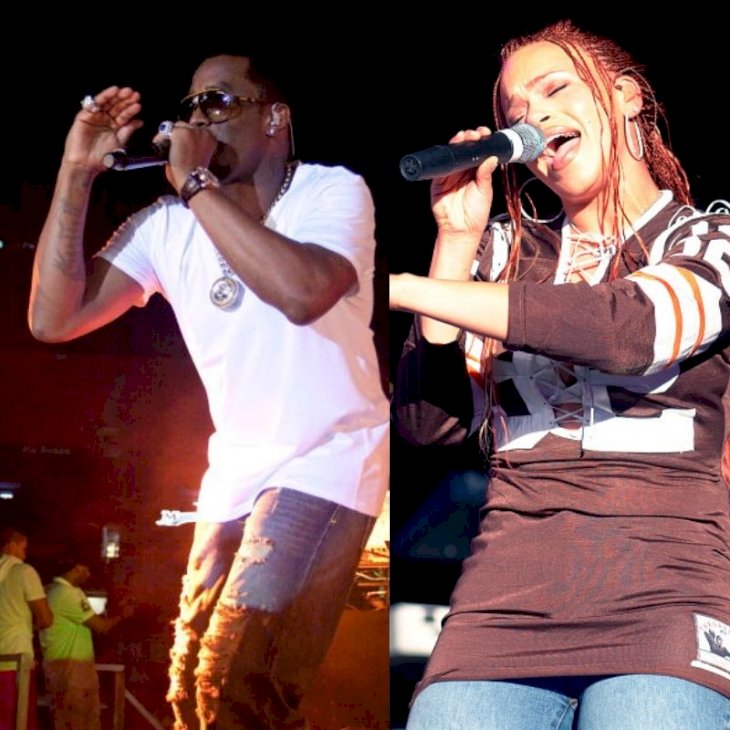 ---
James Blunt – Goodbye My Lover
While the song does sound like Blunt is grieving, he explains the lyrics focus on someone who is still alive. "I guess it's a realization that you'll never be with someone, but the frustration that they are still alive and out there in the world." Sometimes not being able to be with someone while they're living can be even harder than if you know they're gone. In 2006, this was the most requested funeral song in the UK.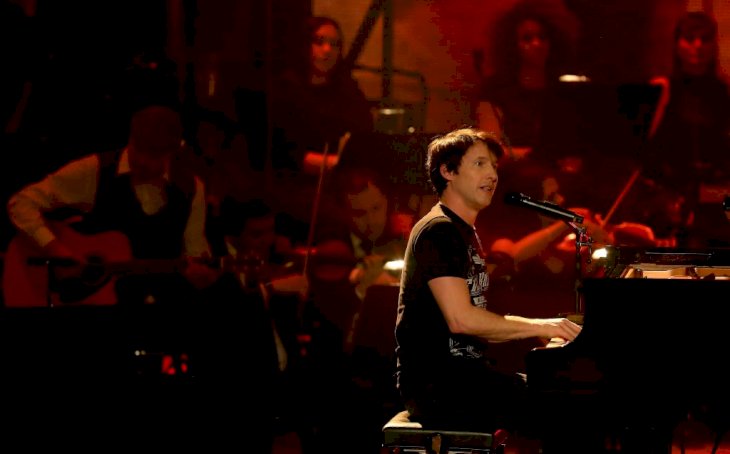 ---
Nat King Cole – Smile
This simplistic Cole tune was originally performed by Charlie Chaplin. Chaplin wrote the song for his 1936 film 'Modern Times'. With the help of composer David Raskin, the two captured a beautiful sentiment that Chaplin then acted on screen perfectly. Besides Cole's performance and take on the number, Judy Garland also performed live in 1963 on 'The Ed Sullivan Show'. Even the king of pop Michael Jackson was honored by his brothers performing it at his funeral in 2009.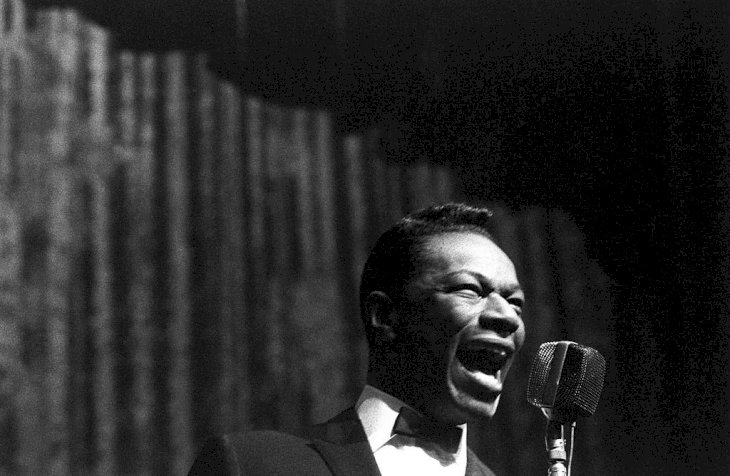 ---
Schubert – Ave Maria
Composed in 1825 by Franz Schubert, the song's original title was 'Ellens Dritter Gesang', or in English, 'Ellen's Third Song'. It has been performed by Andrea Bocelli, Maria Callas, Celine Dion, and even Luciano Pavarotti. The song is perfect for a traditional church setting funeral as it speaks the beautiful words of a prayer that may provide comfort to grieving friends and family.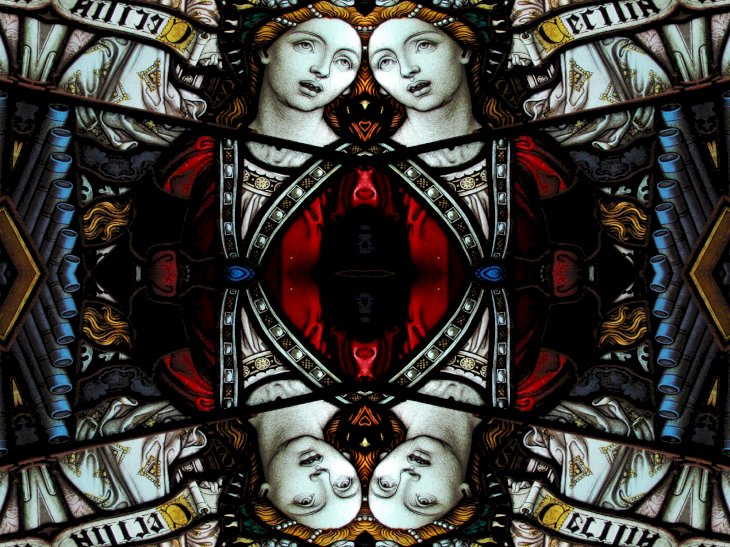 ---
Luther Vandross – Dance with My Father
With help from a long time writing partner Richard Marx, Vandross composed 'Dance With My Father' shortly after suffering from a stroke in 2003. The song focuses on one of his earlier memories of his father dancing around the house and speculation has whispered Vandross was beginning to accept his own death through the lyrics. Both songwriters had lost their fathers and were able to channel both their emotions into these expressive lyrics.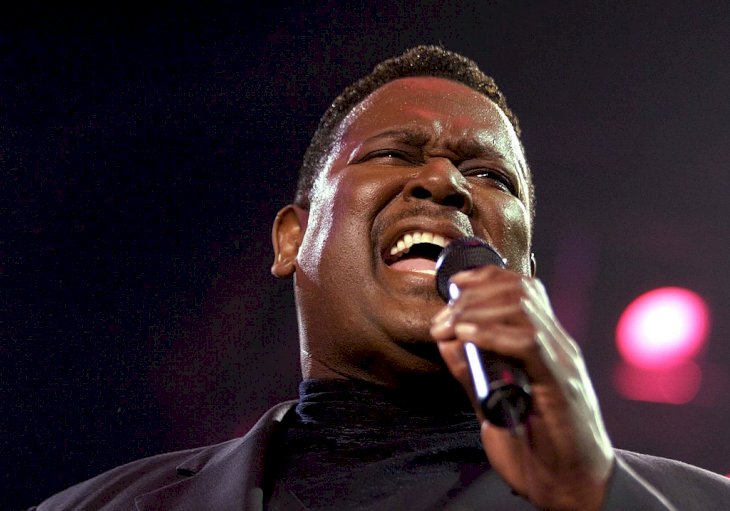 ---
Harry Chapin – Cats In The Cradle
Chapin gives the songwriting credit to his only number one song to his wife. She wrote the song originally as a poem and the words really hit home for Chapin after his own son was born and he was on tour. As the song focuses on procrastination and seizing every minute it's a good reminder to cherish those we still have if we didn't do everything we wanted with those we lost.
---
Beatles –  Let It Be
Paul McCartney wrote this song for his bandmates in the Beatles as a goodbye to the group. It was his way of letting them know he was going into a solo career. McCartney also uses his own experience with grieving from losing his mother at 14 and credits that experience to his inspiration. Fans have constantly debated if the song references the virgin mother Mary with the lyric "And in my hour of darkness she is standing right in front of me" but the band has never made a statement to confirm or deny.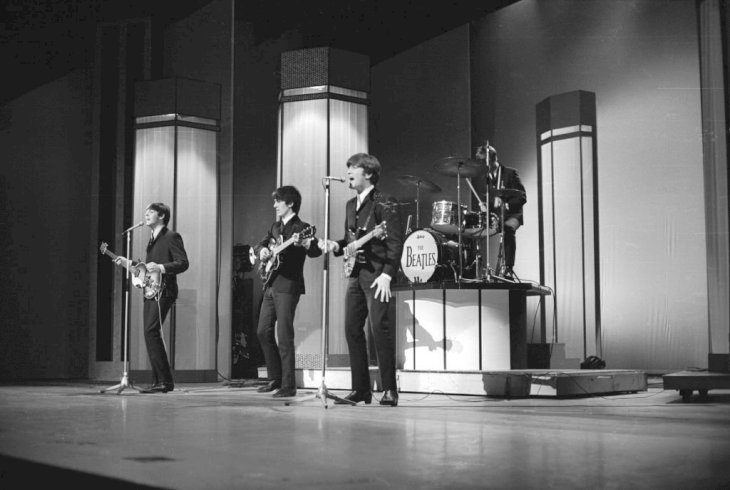 ---
Josh Groban – You Raise Me Up
Groban may have brought this song to the public with his baritone stylings but the song was composed by Rolf Løvland, who made up the Norweigan band 'Secret Garden'. Publicly when Groban performed it was noted he was always performing a cover of their song but is credited for bringing the borderline gospel anthem to international audiences. Appropriate at more traditional funerals, the lyrics relate to many for finding strength within their religious beliefs during grief.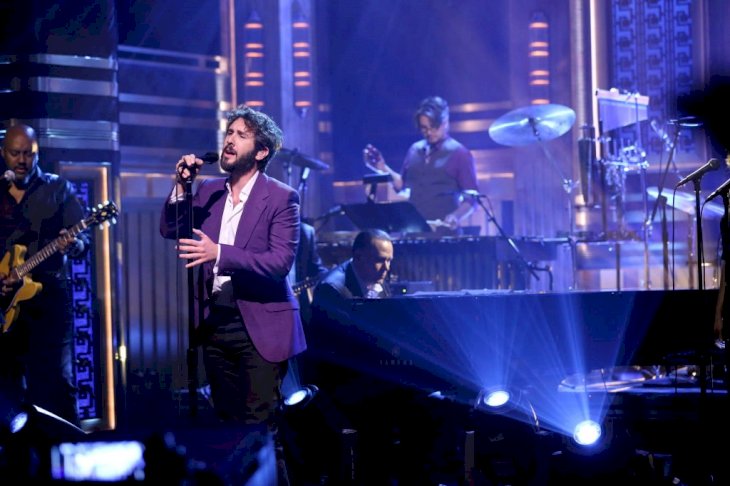 ---
Sarah McLachlan – I Will Remember You
This popular tribute actually first became famous through the soundtrack of 'The Brothers McMullen'. It was composed by McLachlan and fellow composers Seamus Egan and Dave Merenda. The song focuses on soul mates reuniting in their next life. It's an easy choice to see how these sweet words and melodies could envelop you like a hug from a lost loved one.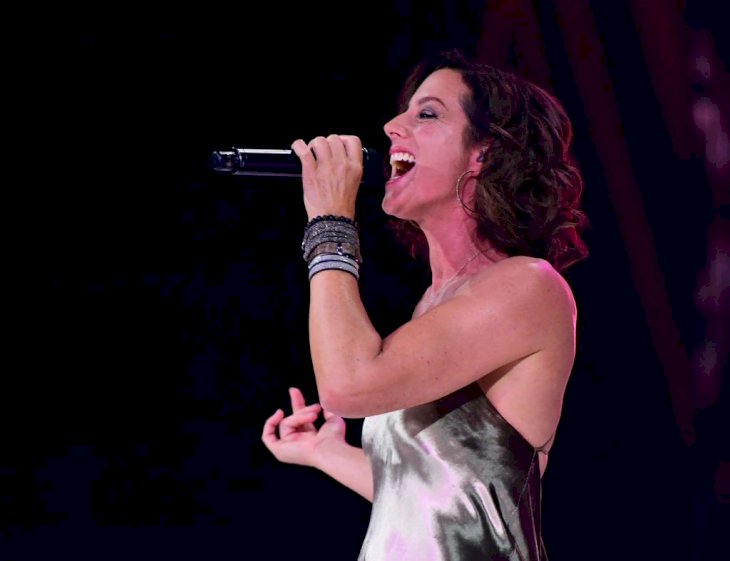 ---
Dolly Parton – I Will Always Love You
When most people think of this ballad they think of the Whitney Houston version which debuted in 1992, almost thirty years after Dolly Parton's original recording. This popular funeral song though has the most surprising creative origin as it was originally a resignation letter! Parton was working with Porter Wagoner in 1967 but craved more creative control. As Wagoner wouldn't budge to give the diva her spotlight Parton released this mega-hit and carved her own road to stardom.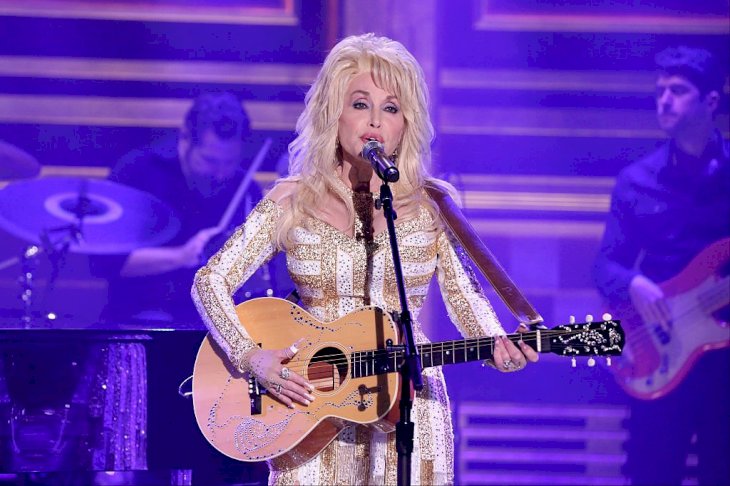 ---
The Band Perry - If I Die Young
The Band Perry collectively wrote this harmony for their debut album. For the band, they were taking a moment to be thankful regardless if they ever found fame or remained anonymous for their musical career. With the lyrics, "The sharp knife of a short life, Well, I've had just enough time" it's a simple choice to memorialize a young person being taken too quickly from their family and friends. Compared to others this song is new and only made radio waves in 2010 when it reached number 1 on the Billboard Hot Country Songs chart.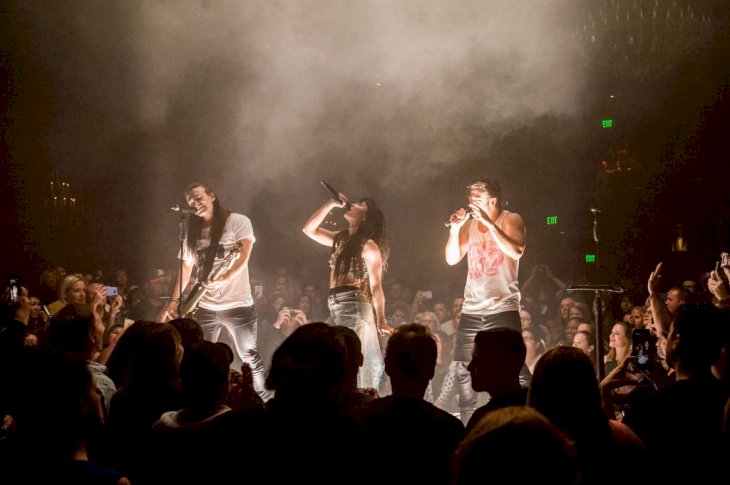 ---
Lynyrd Skynyrd – Free Bird
This song came from a heated argument between guitarist Allen Collins and his then-girlfriend Kathy Johns. The lyrics resonate with couples everywhere trying to decide if they can handle commitment and what their life will be a life dedicated to one partner. Johns actually said to Collins, "If I leave here tomorrow, would you still remember me?" and the inspiration was too good to pass up. After three of the band members died in 1977 it became synonymous with wishing loved ones were still with us. 
---
Simon & Garfunkel – Bridge Over Troubled Waters
Paul Simon of the famous duo wrote this classic about his girlfriend and future wife, Peggy Harper. During a time of grieving or loss the empathetic words about a partner being able to hold you up and support you provide strength to those in need. "Like a bridge over troubled water, I will ease your mind" relays this message of compassion and unconditional love perfectly.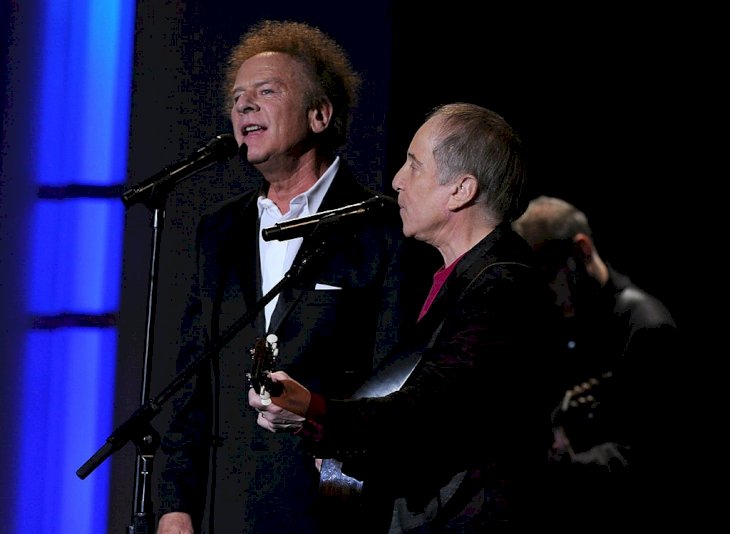 ---
Bob Dylan –  Blowin In The Wind
When we lose someone, we look for messages in nature to show us their spirit is still with us. Similar to Dylan's lyrics about the answer blowing in the wind, this timeless tale of searching and recognizing peace can offer solace to those looking for their lost love. One of the most famous fans of Dylan's song is Pope John Paul II. When he had a chance to meet the singer, he is famously heard answering the lyrics,"'How many roads must a man walk down before he becomes a man?' I answer you: One. There is only one road for man and it is Christ, who said 'I am the life.'"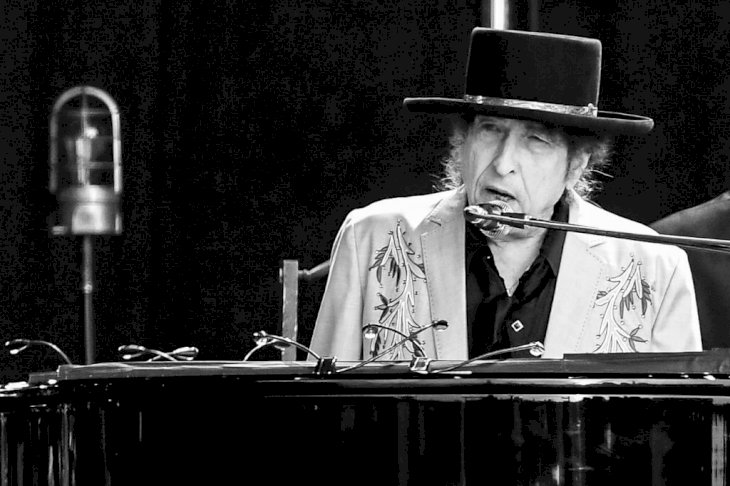 ---
Robbie Williams – Angels
Regardless of your belief, the words of Williams hit song inspire us all. William's original vision from the song may be getting overlooked but playing it at funerals will make the UK Pop Star smile.  He told his biographer Chris Heath in 2009, "Angels isn't about anybody, it's about the thoughts that loved ones that have passed on come back and take care of you." Since a funeral will have us all in our feels, we think this might be the perfect song to close out your loved one's ceremony.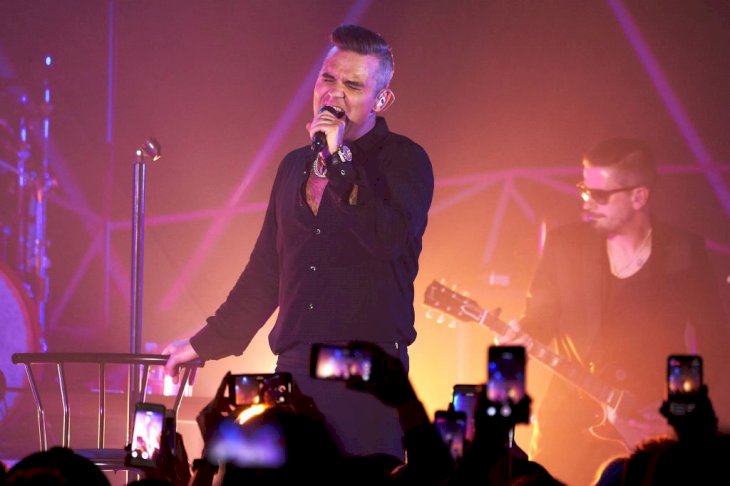 ---
Barbra Streisand – Memory
The song captures what everyone is doing at a funeral, thinking about memories with a person they have loved and lost. The original song was based on a poem by T.S Elliot and first composed for the musical 'Cats'. Streisand recorded her version the same year 'Cats' debuted and is said to have the most famous cover of the musical number.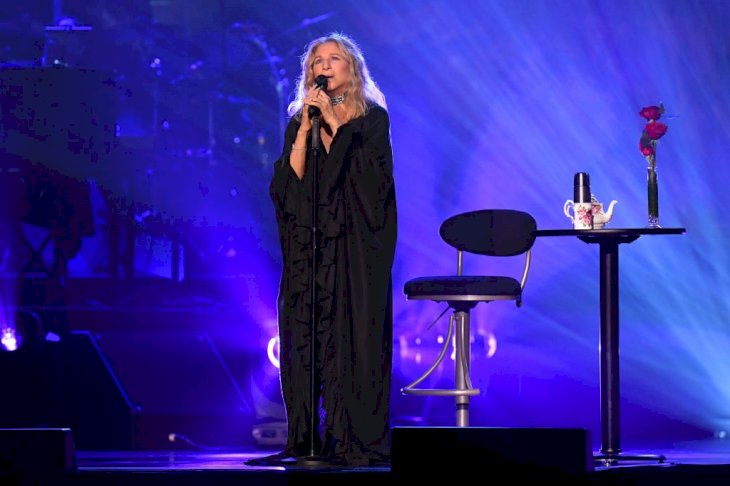 ---
Oasis – Wonderwall  
Noel Gallagher from Oasis wrote this campfire and funeral classic wrote the single while dating his future wife Meg Matthews. When the song became popular Gallagher credited Matthews as his inspiration but after their split, he was quick to say the song was about an invisible friend or an ordinary hero rescuing you. As we bury our loved ones it can feel like we burying our heroes and the song remains popular with lyrics, "I don't believe that anybody, Feels the way I do, about you now" expressing pure devotion.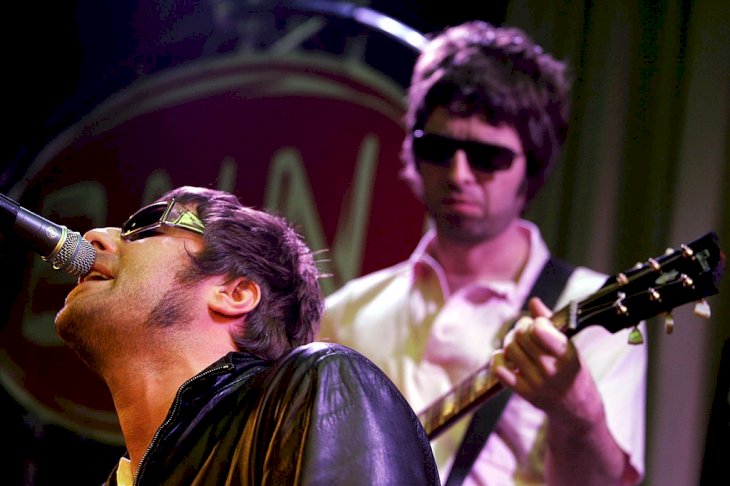 ---
Frank Sinatra – My Way
All the way back from 1969, Sinatra's hit has been one of the longest-running funeral favorites. The song was truly a group effort as it may have been Sinatra that crooned it for the masses, behind the scenes was an international team. Including Jacques Revaux and Gilles Thibault, plus Egyptian-born French singer Claude François the men wrote it in french first. Canadian singer Paul Anka translated the lyrics and when Sinatra got involved the rest is history. The song may comfort grieving family members as it confirms "I've lived a life that's full" but most importantly, "much more than this, I did it my way."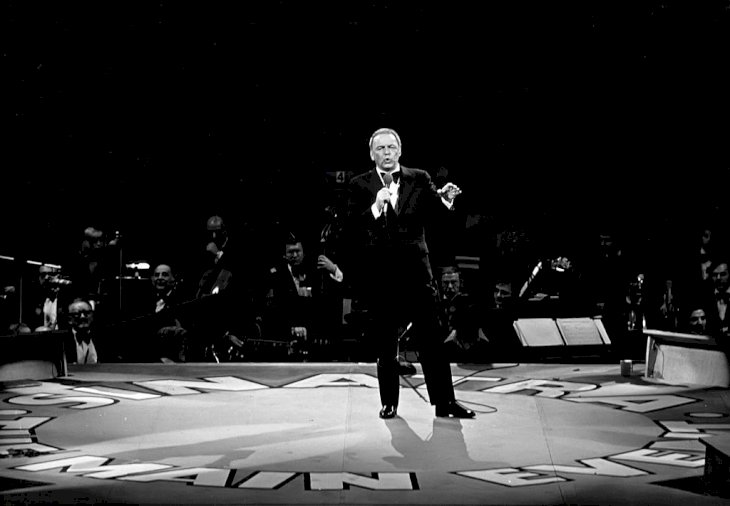 ---
Susan Boyle – Make Me a Channel of Your Peace
Boyle's tune is appropriate for a modern religious service as the lyrics "And in dying that we're born to eternal Life." may provide hope to those in the services. Boyle also has an angelic sounding voice that captures the emotion and religious affirmations. Susan Boyle was a contestant on 'Britain's Got Talent' in 2009 and stunned audiences and judges into a standing ovation.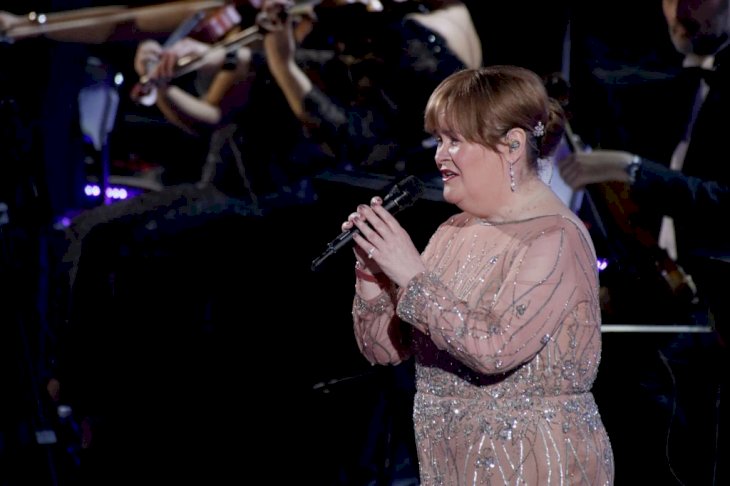 ---
Andrea Bocelli – Time to Say Goodbye
This song was originally released in 1995 and rose to fame as a duet with Bocelli and Sarah Brightman. The two originally performed at the last match of boxer Henry Maske. Bocelli lost his eyesight at the age of 12 and dominantly sings in Italian. His rich tenor vocal range has added a new style of music with opera and pop music combined.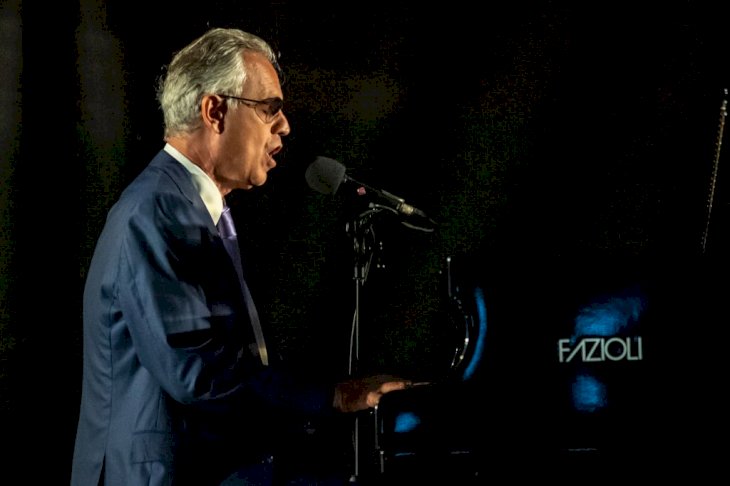 ---
Nat King Cole – Unforgettable
The title says it all when we are saying goodbye to our loved ones, they will and always be unforgettable. It was originally recorded in 1951 and has been covered by Marvin Gaye (1965) & Sia (2016).  The chorus perfectly sums up grief or loss with the lyrics,  "Unforgettable, In every way. And forevermore, That's how you'll stay." making it clear why this has been a timeless funeral choice.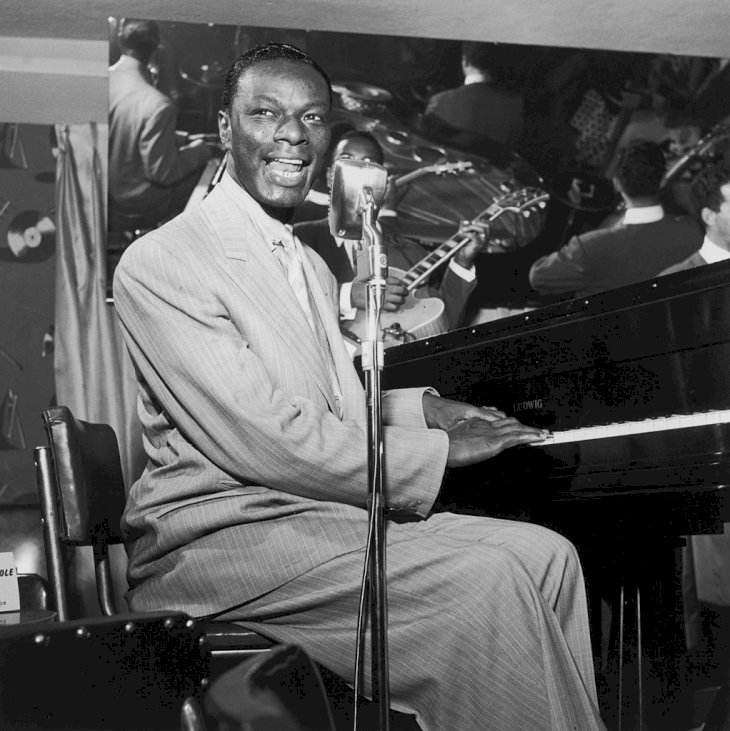 Regardless of the era or decade, these artists have put our emotions into words and music. We know choosing the right song seems easy while grieving, and no matter what you choose your loved ones will be remembered.  Any of these songs can find words to express your emotions. Which song is your favorite out of the list? Have you heard them at a funeral before? Share the list with your friends and comfort each other in the comments as much as you want!