Bride Won't Invite Grooms Family To The Wedding
Weddings can be the best day of your life but sometimes this event turns into a family nightmare. What happens when a bride wants a small ceremony without any of the groom's family members? Does he give into her wishes or will their relationship suffer? Here we unpack this dramatic story!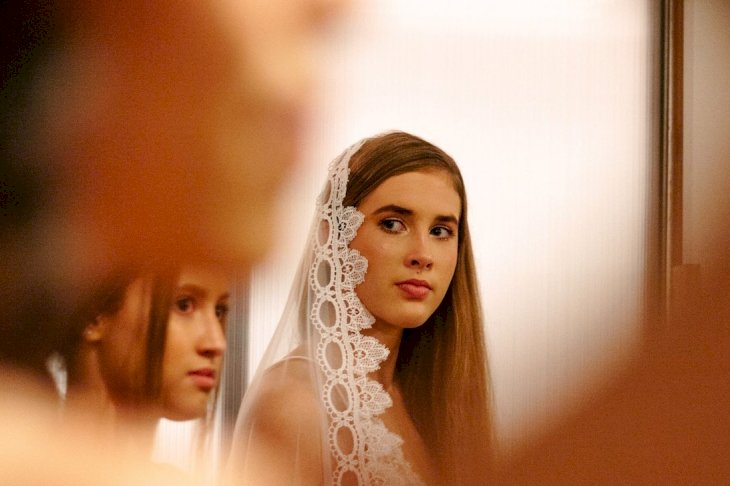 ---
ADVICE FROM CAROLYN 
Carolyn Hanley Hax is an American essayist and writer for The Washington Post and the main voice of the advice column called Carolyn Hax. The segment appeared back in 1997 and is still distributed day by day. Linked to The Washington Post, her stories and opinions go a very long way. So, how does she deal with her interesting scenarios?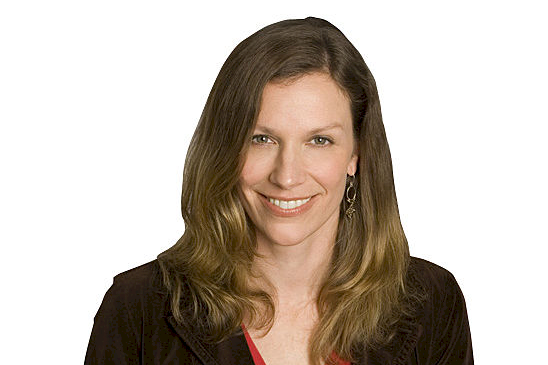 She receives hundreds of stories asking for advice and many of these stories are about weddings and marriage. One of the requests for guidance started out pretty normal. The reader said, "Hi, Carolyn: I'm marrying the middle of three brothers. We have been engaged for about a year now." And from there on out, the drama starts...
What now? https://t.co/VEE4yfUy8Y

— Carolyn Hax (@carolynhax) January 17, 2020
---
THE UNIQUE REQUEST
This bride was unique and her views would no doubt ruffle a few feathers. She explained that growing up she never envisioned having an extravagant wedding. Her concern is that she would prefer not to tie the knot in front of the family — she does not need a major day where she would most likely spend most of the time without her husband.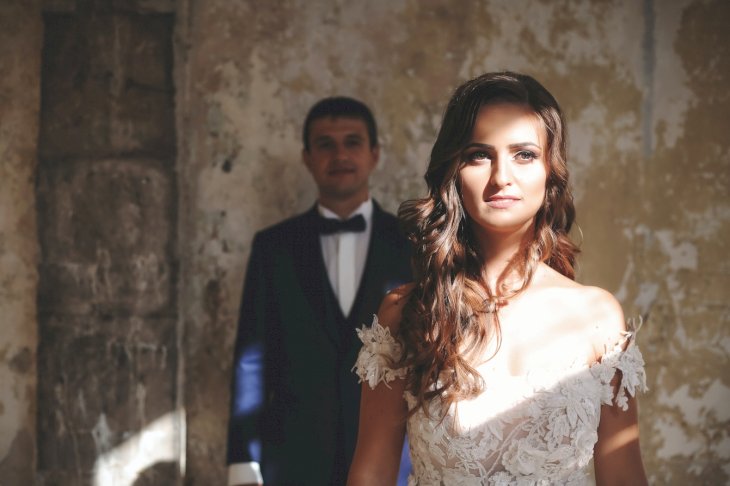 Her views are not common and she was reaching out to Carolyn for some tips on how to stay true to her own wishes without hurting her future husband's family. Do we wonder how the groom felt about his bride's desires?! So, what was this bride hoping her big day would look like?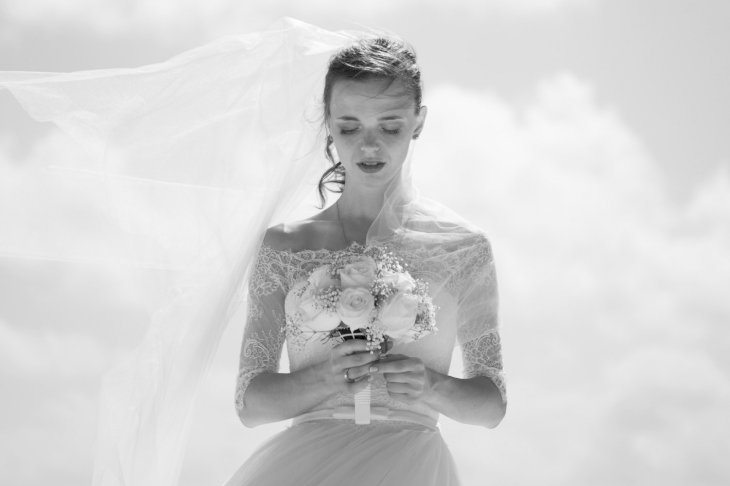 ---
HER NOT SO "BIG' DAY
The bride stated that she was not looking for a big wedding. In fact, she said, "I want something just between me, him, and the officiant. How can I explain this to the mother-in-law without making her feel [bad]?" Carolyn was quick to reply and her words might not be what you are expecting...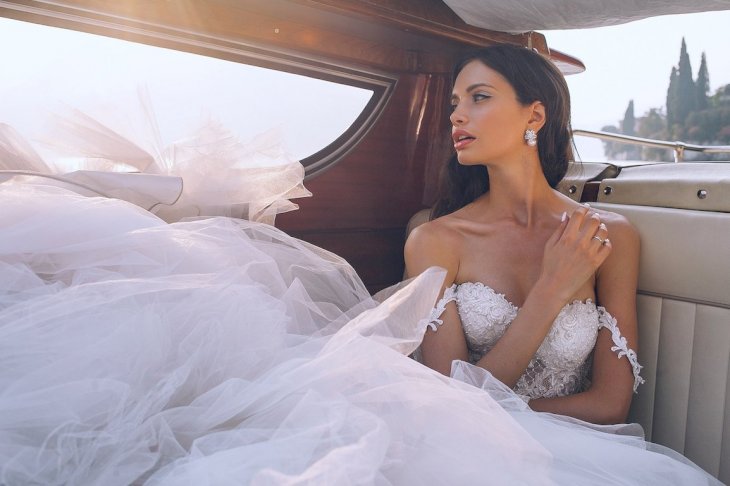 While you may think she would sympathize with the bride-to-be, her response was a far cry from that. Carolyn was blunt and to the point, as she highlighted a few concerns within the letter she received. Can you guess what some of her big questions and thoughts were? Well, read on to find out!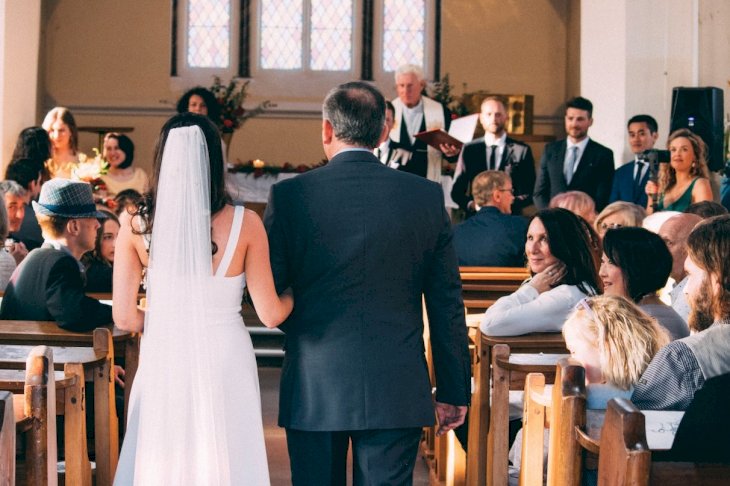 ---
WHAT DOES CAROLYN THINK? 
The writer did not go easy on the engaged reader. She stated, "Well, you kind of are [making them feel bad]. What does your fiancé think about cutting out all guests? Does he want this, or is he agreeing to it to appease you? Why are you the one explaining it to his mom?"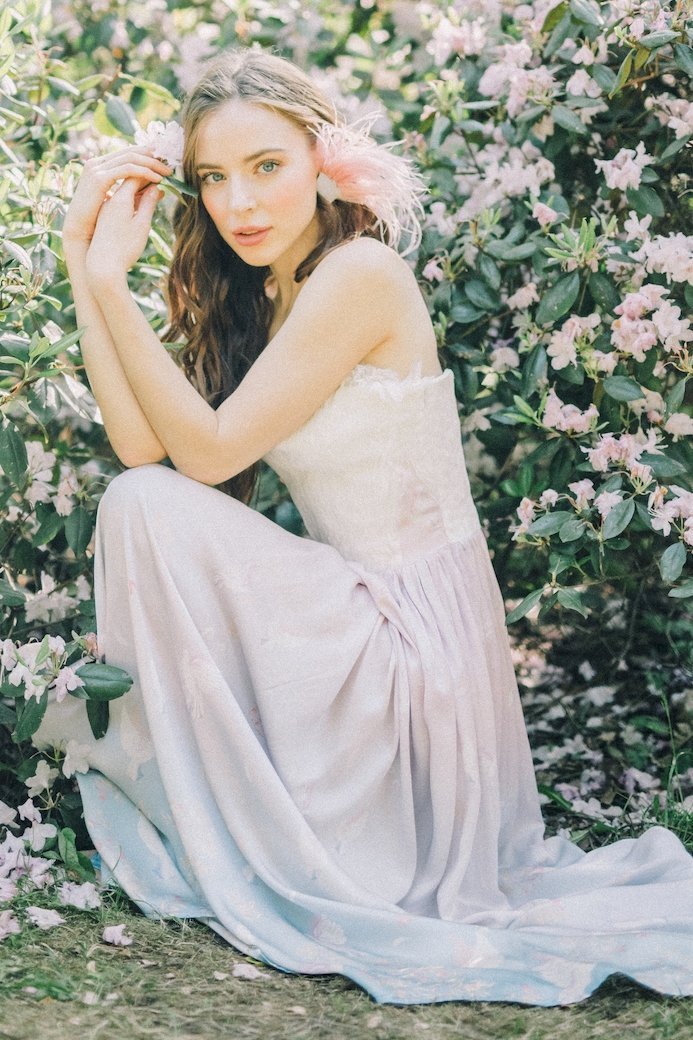 ---
SHE ASKED ALL THE RIGHT QUESTIONS
Carolyn asked all the questions we were wondering about. It is important to note that this bride-to-be should be accountable for some of this backlash. Where does her husband-to-be stand on all of this? Carolyn added one more question, "And, have you talked about the role your families will play in your shared lives after?" Hmm, interesting.   
---
ELOPEMENT VERSUS BEING OVER POSSESSIVE   
Carolyn then touches on a very interesting topic related to this bride. She admits that simply eloping without a ceremony or elaborate reception is understandable but the "I don't get to spend the whole day with my fiancé" seems a little bit like an over-possessive bride. Do you agree and how do you think the bride will respond to this comment?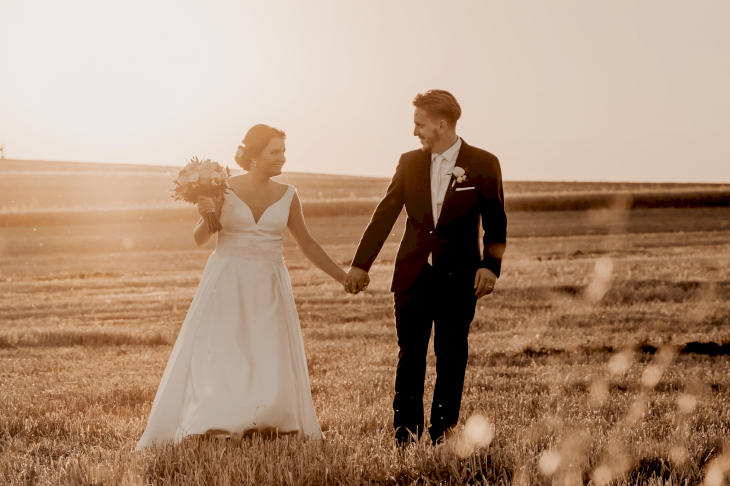 Carolyn continued expressing that if this is the means by which the couple sees their marriage— just them, nobody else — at that point she implores them to ensure this is the thing that he (the husband) also needs. What's more, that it will work for them both. Likewise, she should envision being a parent herself, in the future. How would she feel about such a situation?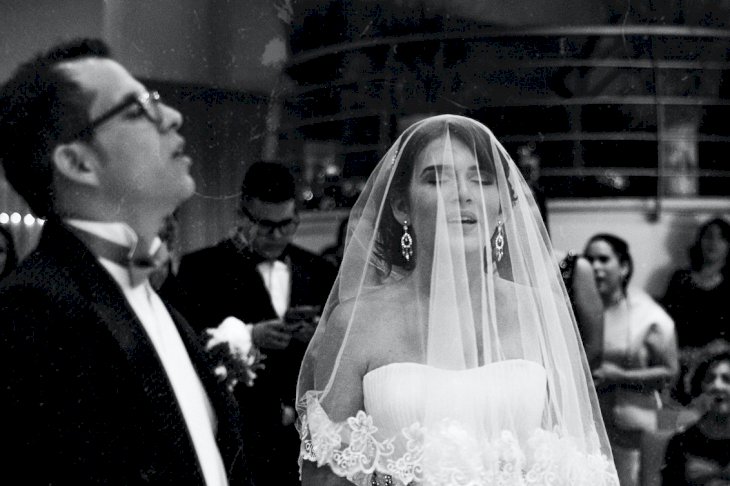 ---
SHARING HER FIANCE 
The writer made a clear point about this future marriage. She wanted clarity on the groom's opinion. "If your fiancé wants distance from his family, then that's his prerogative. But if you're the origin of this approach, please keep in mind that sharing him with the people he loves is one way for you to show your love for him."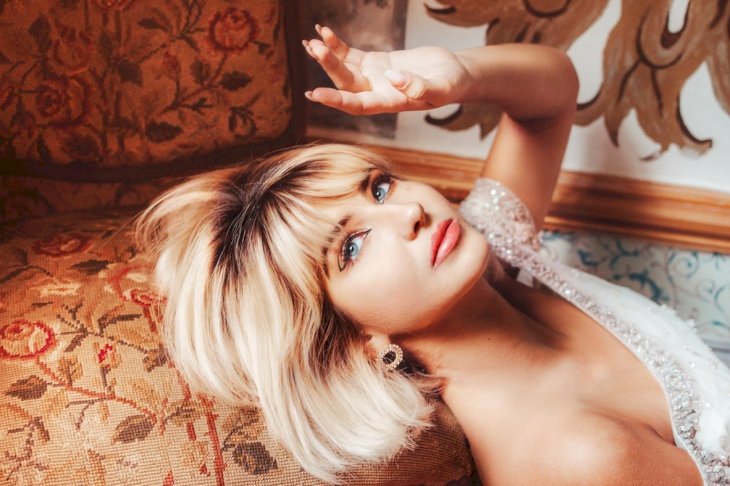 ---
PUBLIC COMMENTS 
There were of course few public comments about this story. Opinions were diverse but a few stood out. One person shared that getting married is "all about communities." They were also concerned about her wanting the groom to herself the whole day. They added that "a marriage is about the teamwork between you and your spouse"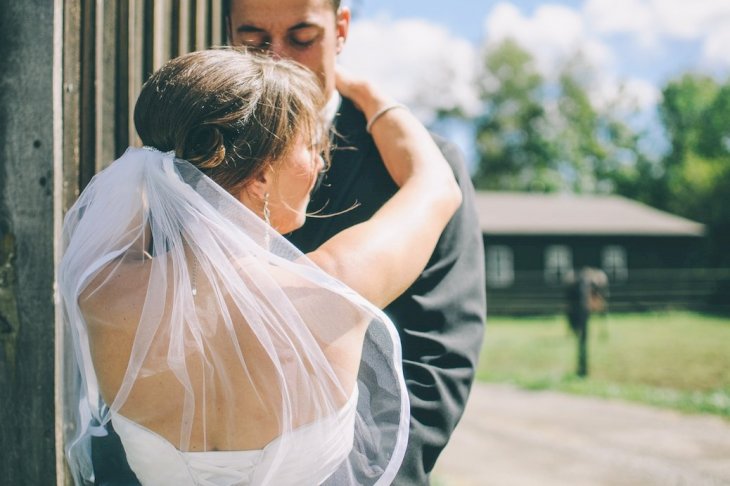 "But you don't marry out of your families — you marry into each other." concluded the anonymous commenter. Of course, they are correct. A wedding is about the joining of two families and this bride's desire to have an intimate vow exchange and nuptials is certainly a curveball for her future family in law. Do you think this bride is asking for too much?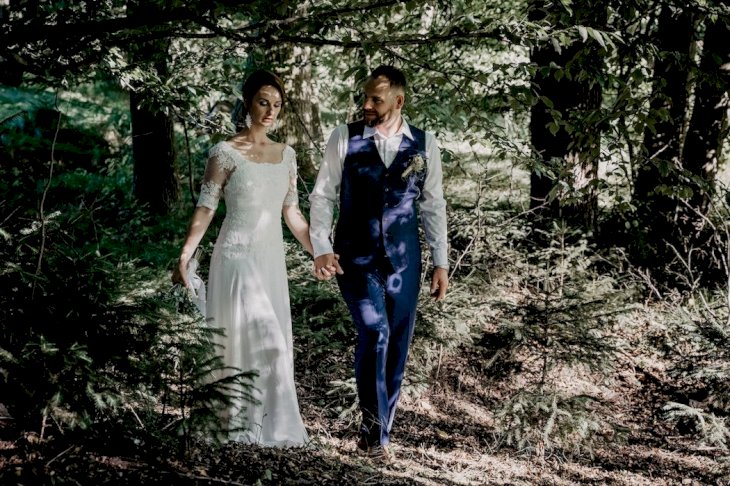 ---
IS IT A PERSONAL CHOICE? 
Of course, there are many people who do not worry about their family's involvement in the day, but for the most part, this is not the case. Yes, it is a personal choice, and both partners must decide on it together. "To clarify, though: I have no problem with a couple who wants to elope. I'm merely concerned this no-families-wanted attitude would carry into the marriage."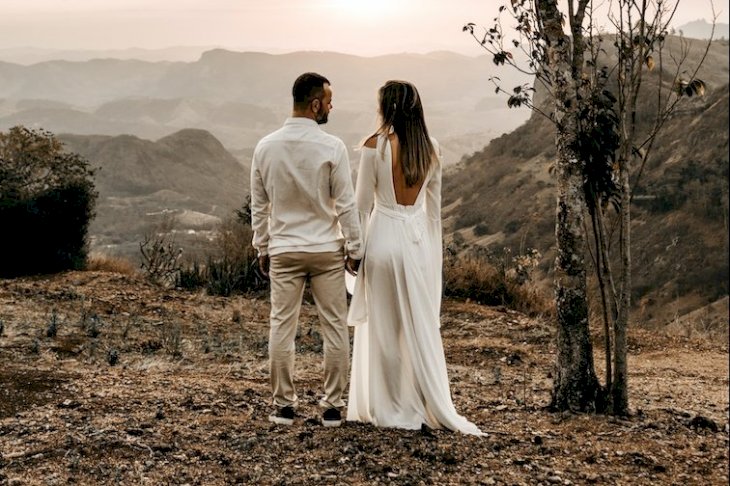 ---
A NEED FOR PRIVACY OR A STUBBORN BRIDE? 
Carolyn then added a snippet about privacy and what it means in a relationship. We wonder whether this was truly about the bride's need for privacy or if she was simply full of whims and wanted things her way just because. "It's fine if you want privacy, but you can't keep your partner away from family because your sense of privacy demands it." True, Carolyn!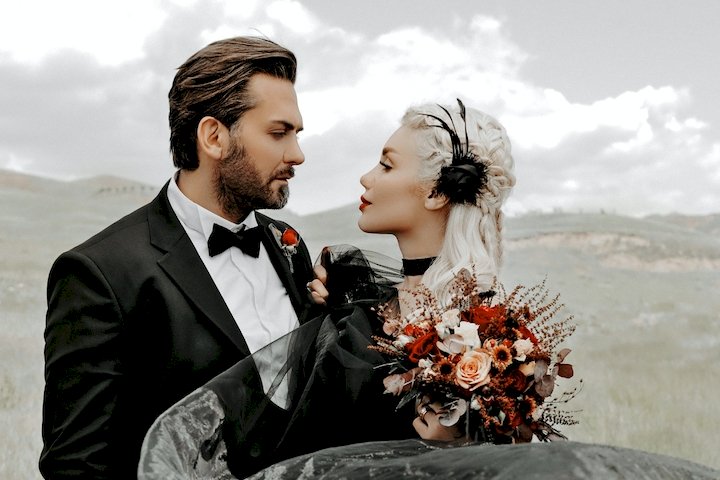 It is vital to assess the entire situation... Was this an overbearing and controlling woman or did she simply long for a quite special day? After all, the wedding should please the couple and not the family members. It is not meant to be a show of money and fanciness, instead, it should be a display of true love and affection.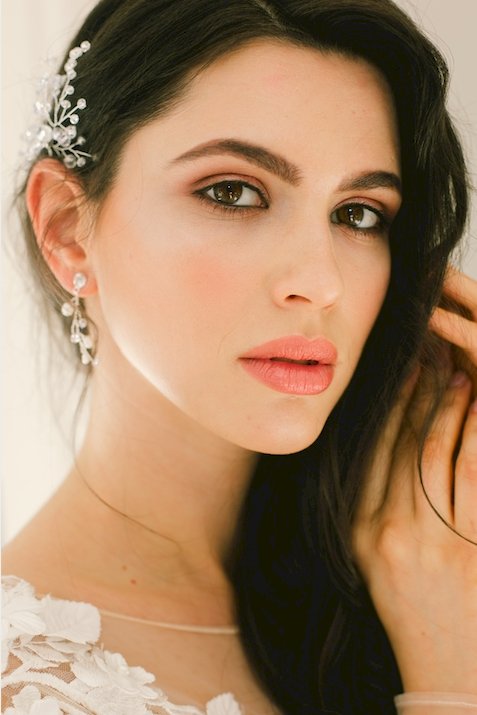 ---
THE COMMENT THAT SUPPORTED THE BRIDE'S SIDE 
There were a few who also believed that the bride was entitled to her feelings. In fact, they conceded that it would not be an insult to the family but instead that the family should respect her wishes. "The bride sounds to me like a private person who didn't want all the pomp and circumstance that would keep her separated from her husband."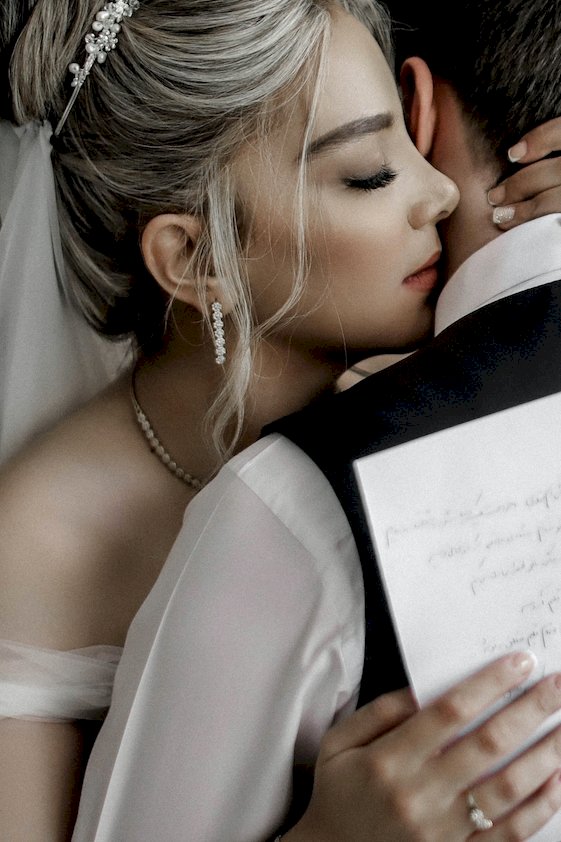 The anonymous commentator continued, "To think the bride and groom are [being rude to the family], you would have to take it as a given that families are entitled to be present at the ceremony. That's not the case at all." What a better way to say you love someone than to declare your vows in a simple, yet intimate manner? Do you agree with this statement or not?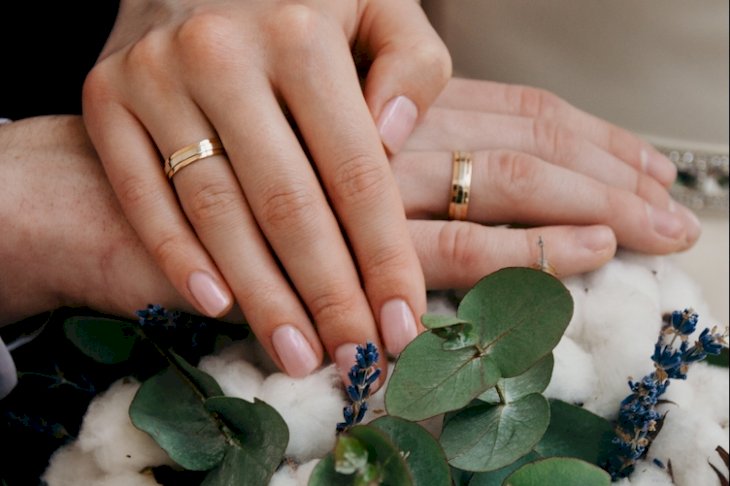 ---
SMALL WEDDINGS VERSUS BIG WEDDINGS 
In the modern age, more and more people are starting to see weddings as a consumerist ploy and an over the top expense. You end up spending hundreds of thousands of dollars on just one day. So, in certain regards, we understand this bride's hopes to keep things small. But that does not mean she cannot have a small wedding with direct family members only.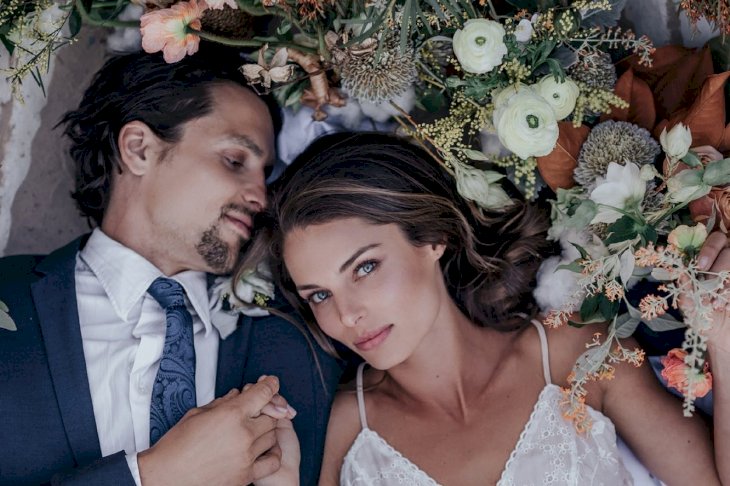 While big weddings are becoming overrated, slowly but surely, her decision to completely exclude the groom's family will most likely cause a rift in the family. What do you think about her wishes and should she go through with this plan or keep up a brave face for the sake of her husband-to-be?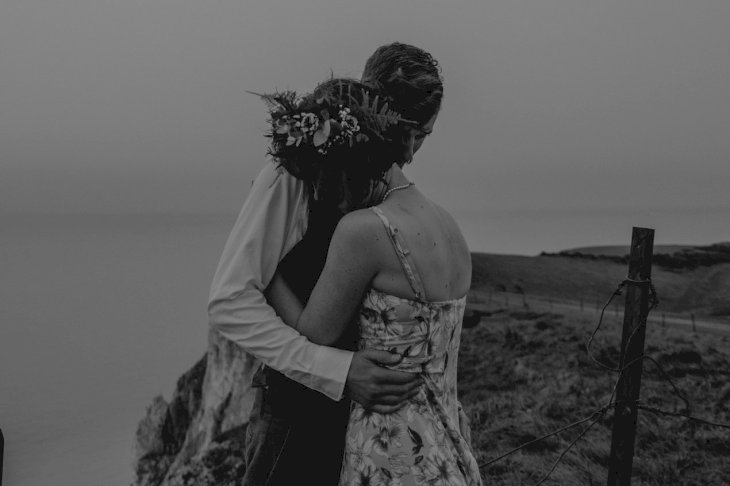 ---
THE BRIDE VERSUS THE GROOM'S FAMILY 
The writer does point out a very significant point. In this letter to Carolyn, there is no "us" when she speaks of her and the groom, in fact, it seems as if it is her opinion alone. To this, Carolyn expressed, "No, families aren't entitled to be there, but families are still entitled to their own relationships with their grown children, and vice versa."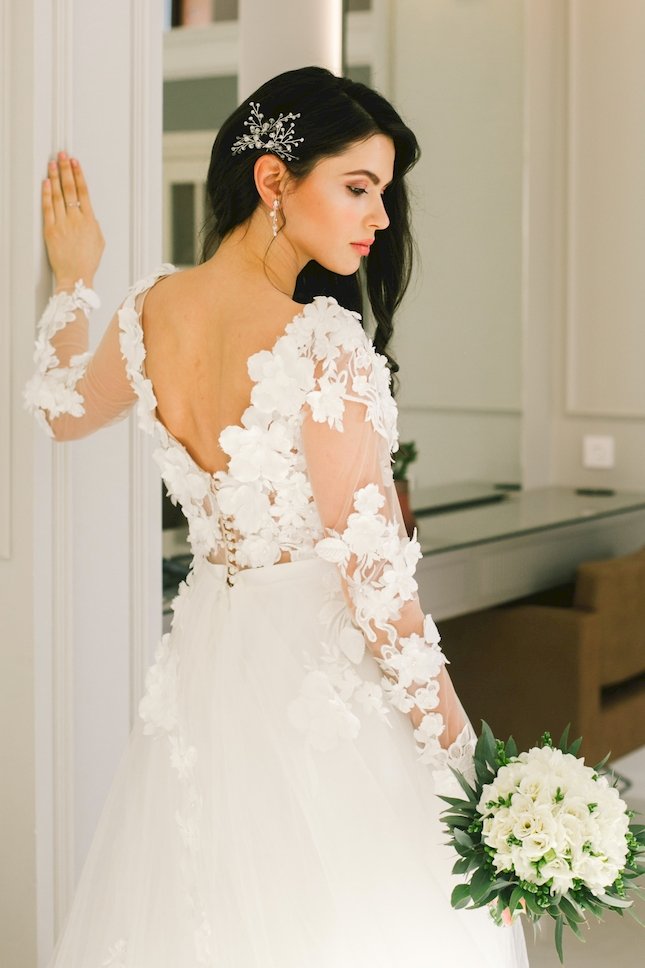 When a partner interferes with a relationship between their future spouse and their parents, that can be a massive issue. Whether or not this is the case for this bride is unclear. All we know is that it is possible to investigate whether or not the bride is the only party longing for a non-family wedding. If the groom wants to invite his family, this couple seriously needs to talk...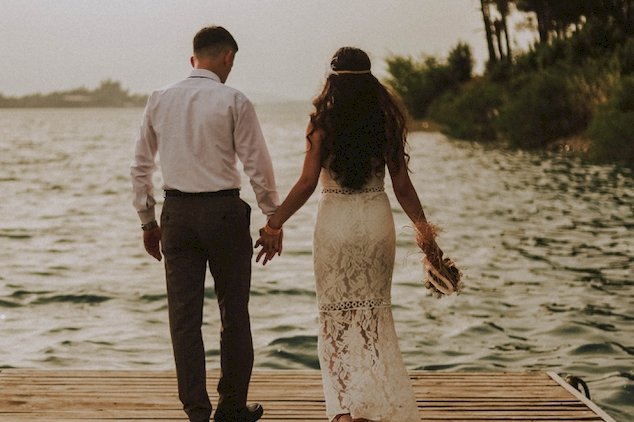 As couples start to abandon traditional white weddings, we hope this groom's family sees his bride's point of view! This is one pretty intense family affair. We hope the couple can sort out their issues before the wedding day. There is nothing as bad as bad blood between families. Would you agree? Leave us your comments and be sure to share this article, you never know who might be in need of some of Carolyn's advice!