Inside Megan Fox and Machine Gun Kelly's Love Story
Megan Fox and Machine Gun Kelly are probably one of the hottest couples to come out of 2020. The two have an intense romance that started earlier this year and it's been the talk of Tinseltown pretty much ever since. Dig in as we delve into how two formidable souls got together and became twin flames.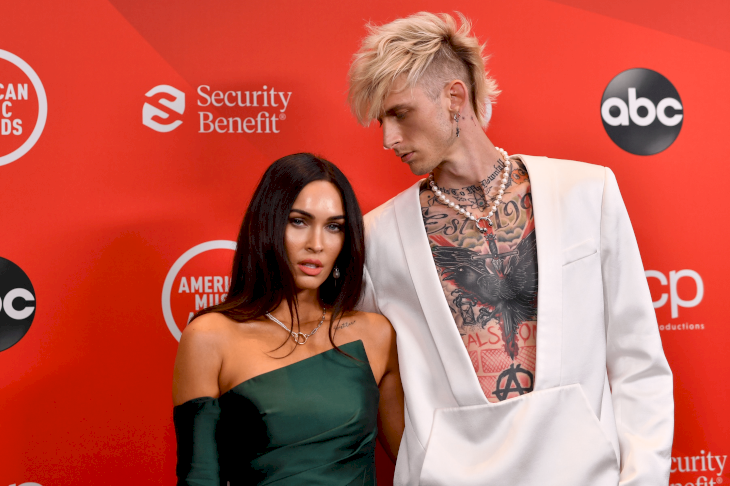 ---
MEGAN AND MACHINE GUN KELLY DEBUT THEIR RELATIONSHIP 
The two made their first red carpet appearance at the American Music Awards in November. However, reports of their courtship began swirling in May. That was just 5 months after Fox's separation from her husband Brian Green. And they certainly stunned all of us!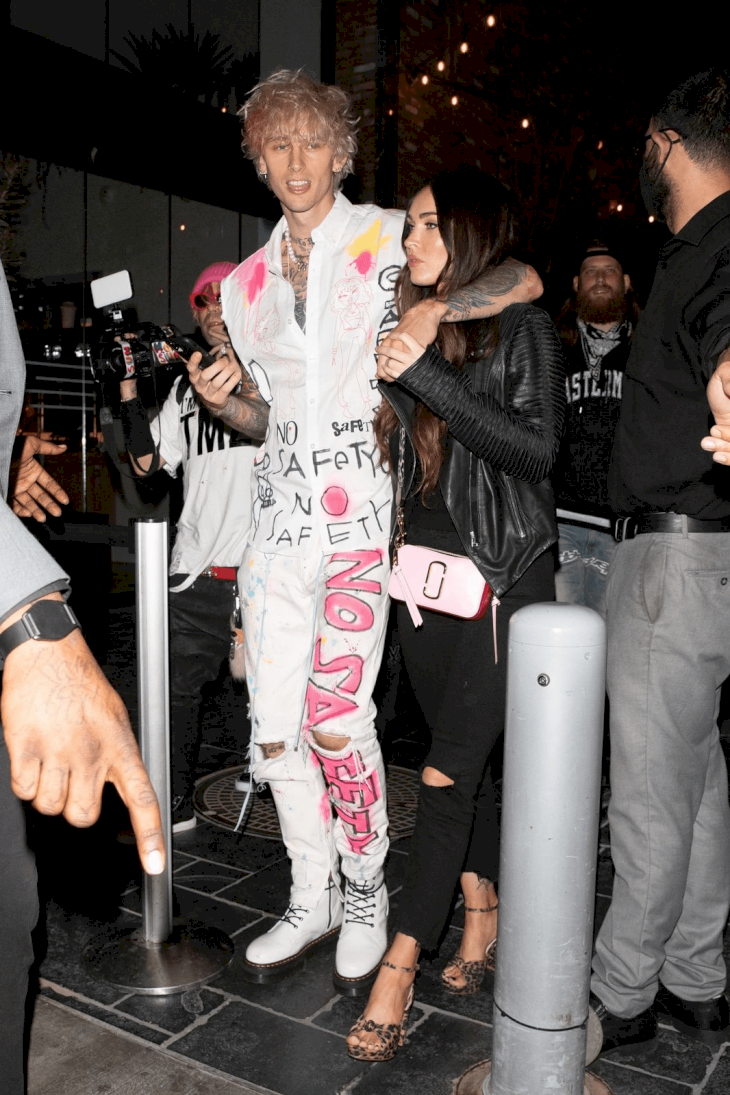 ---
Fox introduced him on the AMA stage before his big performance stating, "Once in a lifetime, magic can happen. But this next performer, we've all been under his spell since his debut in 2012." The rapper rocked the stage with his songs Bloody Valentine and My Ex's Best Friend. But how did this heated love affair begin?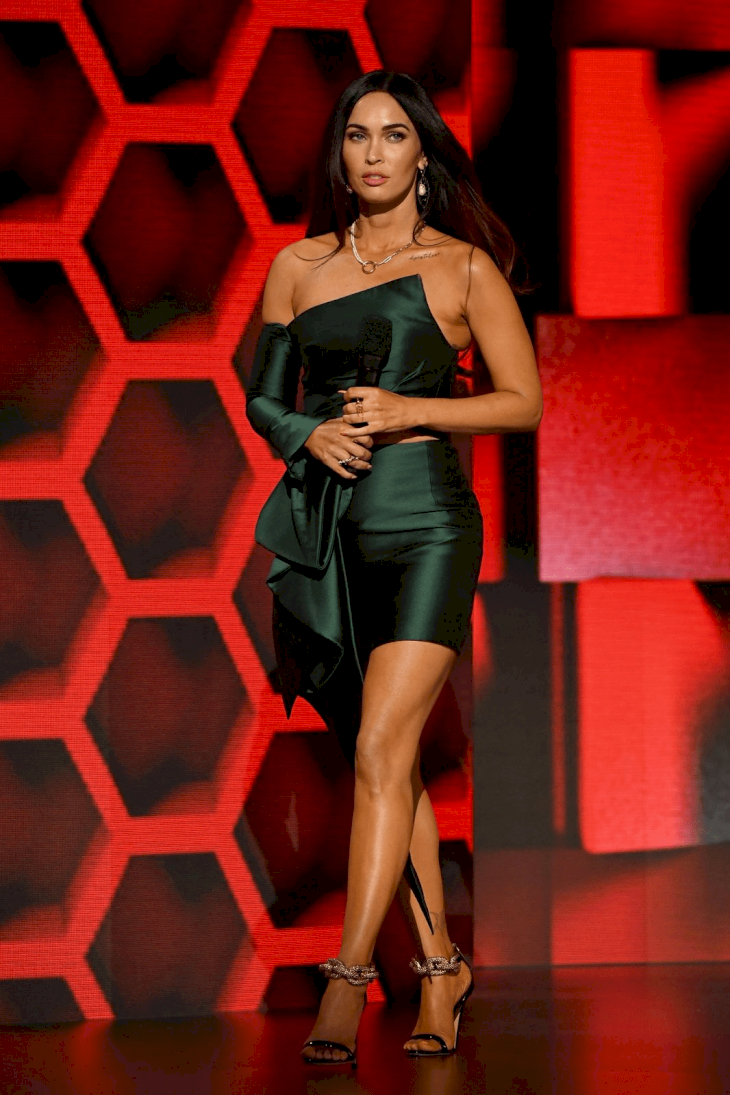 ---
THEY HAD CHEMISTRY BEFORE THEY EVEN OFFICIALLY MET
Megan and MGK met on the set of their upcoming film Midnight in the Switchgrass. Megan says she knew that something special would culminate from their meeting. "I was like, 'Who is going to play this role?' And he was like, 'Oh, we just got Machine Gun Kelly,' and immediately, I was like, 'Uh oh' because I knew."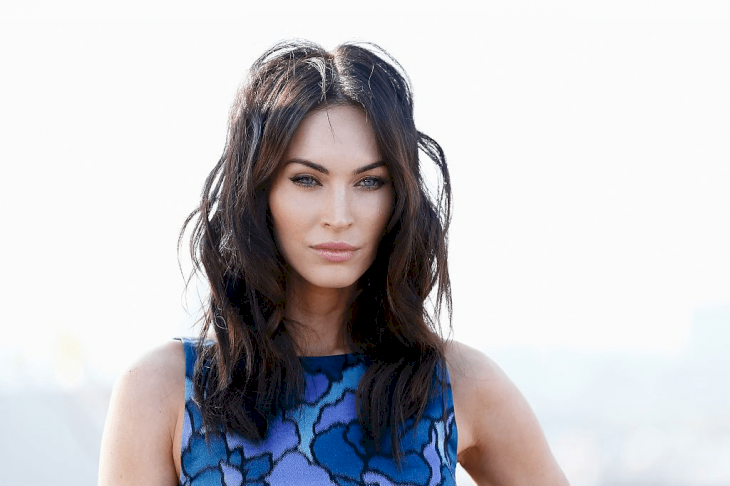 ---
"I could feel that some wild stuff was gonna happen to me from that meeting," she added. MGK remembers waiting outside of her trailer just so that he could see her. "She would have to get out of her car. There were like, five steps between the car and the trailer, and I would just sit there and hope." Almost stalkerish but good thing he and Megan were on the same page!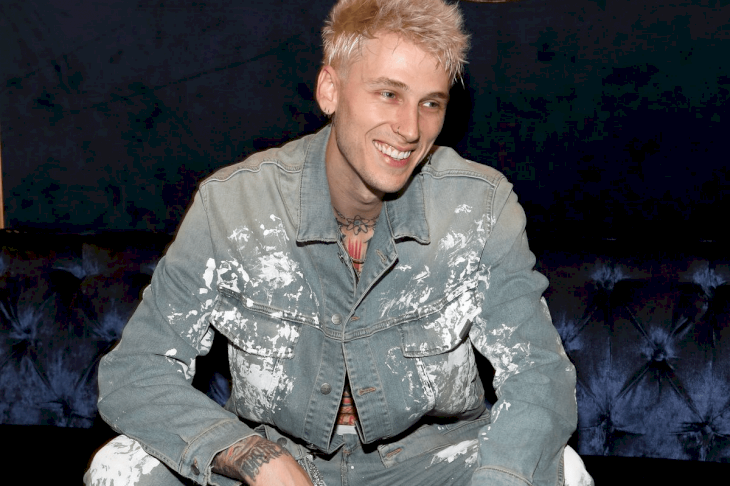 ---
THE EXPLOSIVE MEETING 
Eventually, the two were officially introduced to each other and Megan called it the meeting of her "twin flame." According to the actress when she was alone in a room with him, she looked into his eyes and she immediately could tell that he was her twin flame.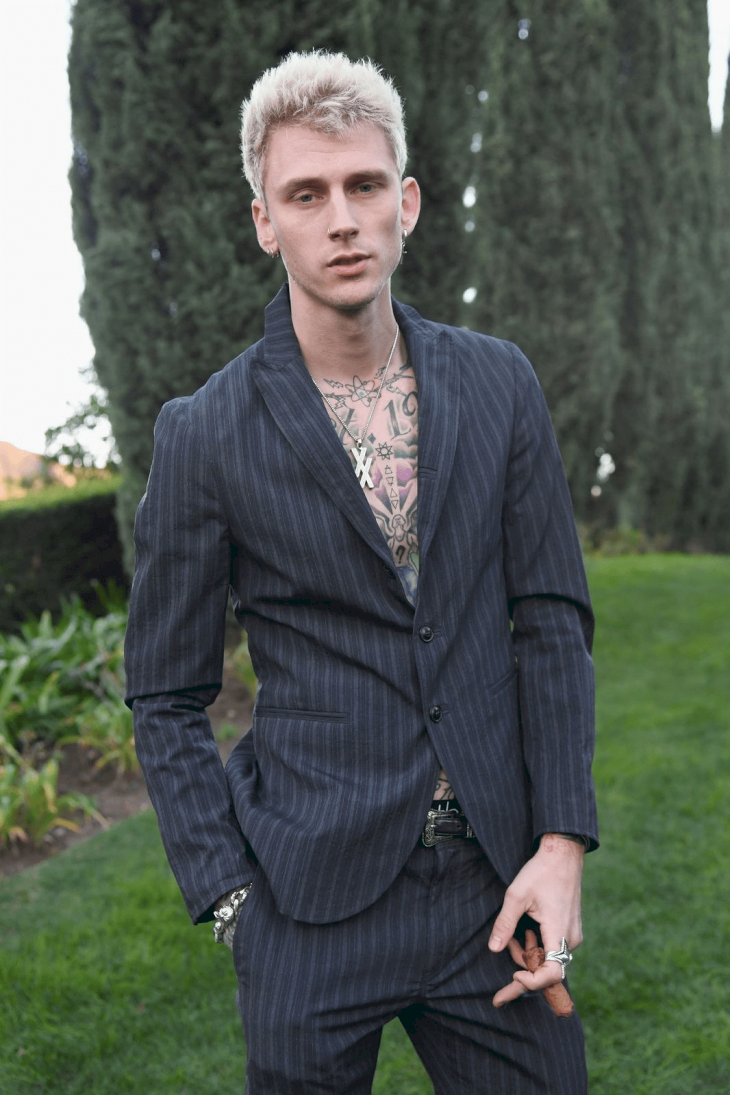 ---
"Instead of a soulmate, a twin flame is actually where a soul has ascended into a high enough level that it can be split into two different bodies at the same time. So we're actually two halves of the same soul, I think," Fox explained. Quite deep, isn't it?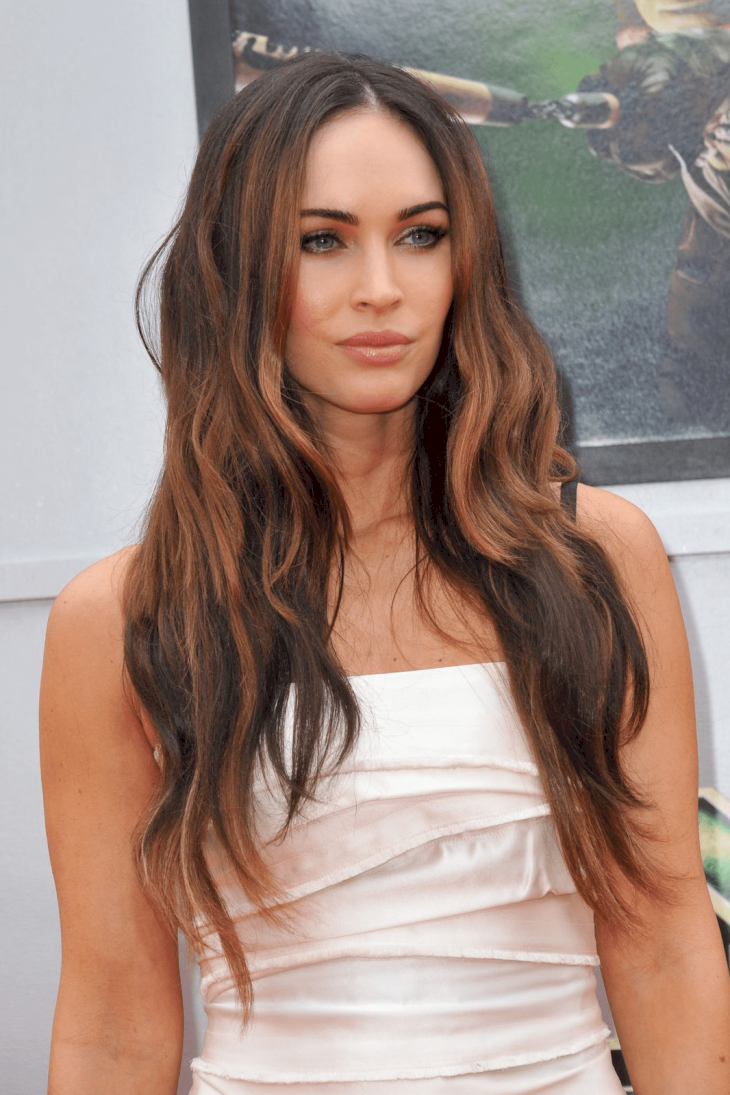 ---
INSTAGRAM OFFICIAL
On 5 August 2020, the new couple confirmed their relationship via an Instagram post. The rapper/actor captioned the intimate photo: "waited for an eternity to find you again.." The actress made her post captioned: "Achingly Beautiful Boy... My heart is yours." Fox also starred in Kelly's recent music video for his single Bloody Valentine.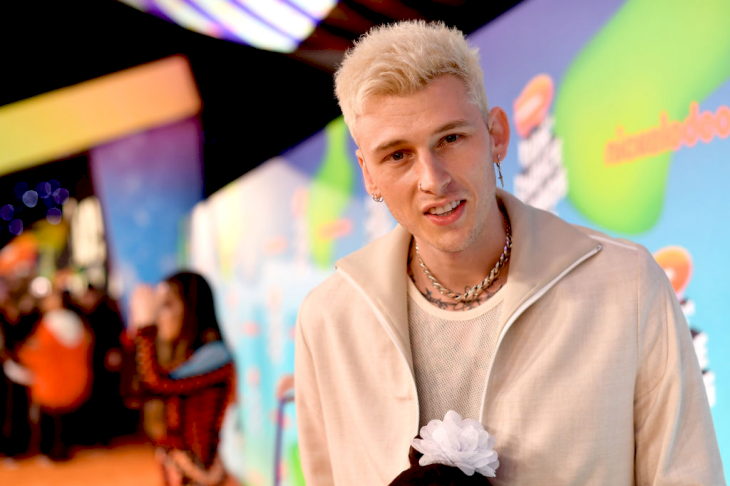 ---
MEGAN'S NEW LOVE WASN'T A SURPRISE TO HER EX  
In an episode of his podcast With Brian Austin Green, the actor revealed that he and Fox split toward the end of last year. Brian also clarified that their breakup had nothing to do with infidelity. However, he did indicate a possible reunion in the future. Green said, "So the paths have gone in separate ways for now. They could come back together."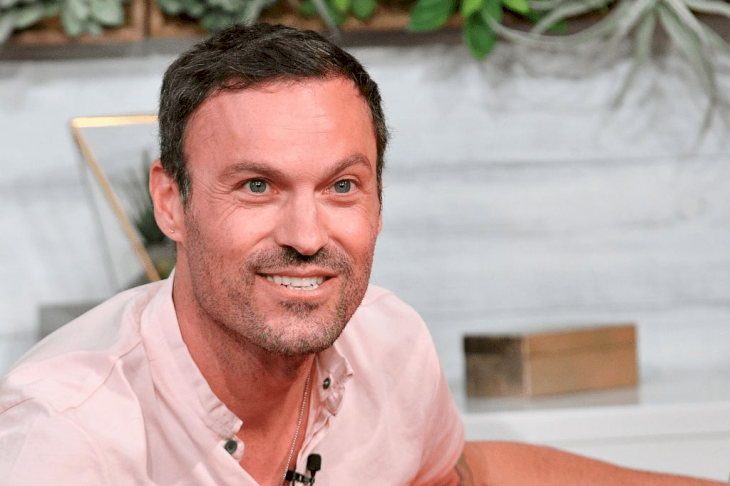 ---
"They may not. We don't know. I don't know." But, they may no longer be an option as it was revealed that the actress is head over heels with the rapper Machine Gun Kelly. Despite their separation, Brian was reported as being optimistic about them co-parenting their children amicably.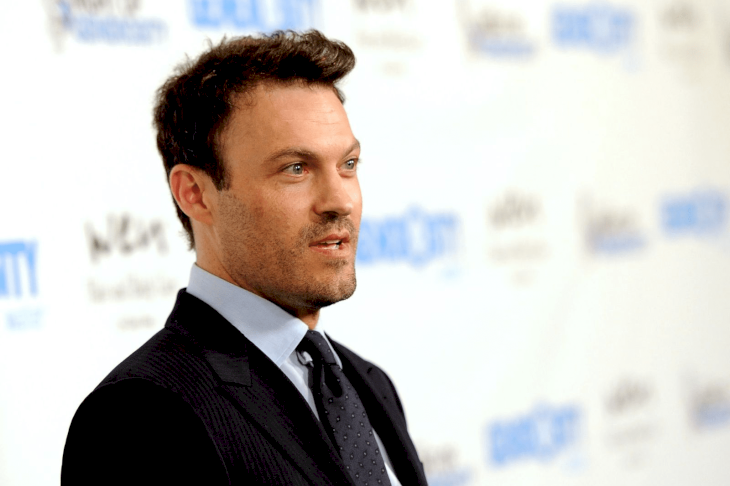 ---
BRIAN WILL ALWAYS LOVE MEGAN
"I will always love her," Green stated. "And I know she will always love me and I know as far as a family, what we have built is really cool and really special." It's quite understandable since they have been married for 10 years and share 3 kids Journey, 4; Bodhi, 6; and Noah, 8.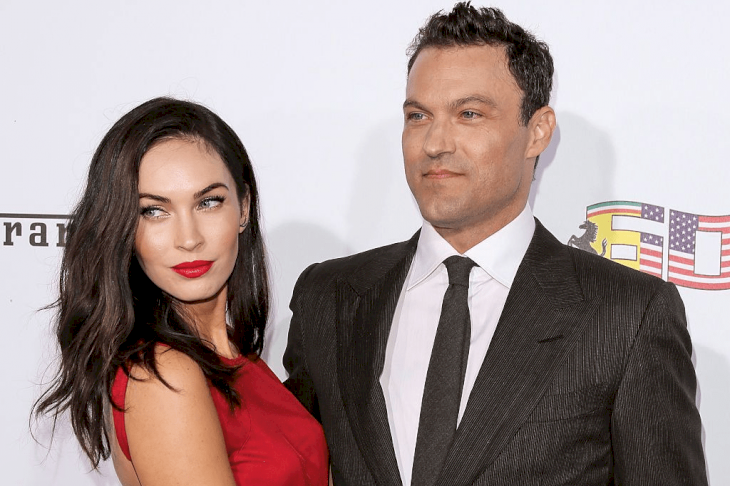 ---
MEGAN OFFICIALLY SEPARATES FROM BRIAN
Megan has taken the official steps to end the marriage with Brian Green for good. Fox also requested joint care of their kids. Additionally, she removed the need for any spousal support between the exes. We are glad to see that their split was done on such good terms. Or was it?! 
---
THE BITTER END 
Megan and Brian have been experiencing a contentious ending of their relationship during the last few weeks. The actress believes that Green is using the kids to create the narrative that she might be an absent mom. Fox spoke out about this after the Beverly Hills 90210 star posted a picture of himself and Journey.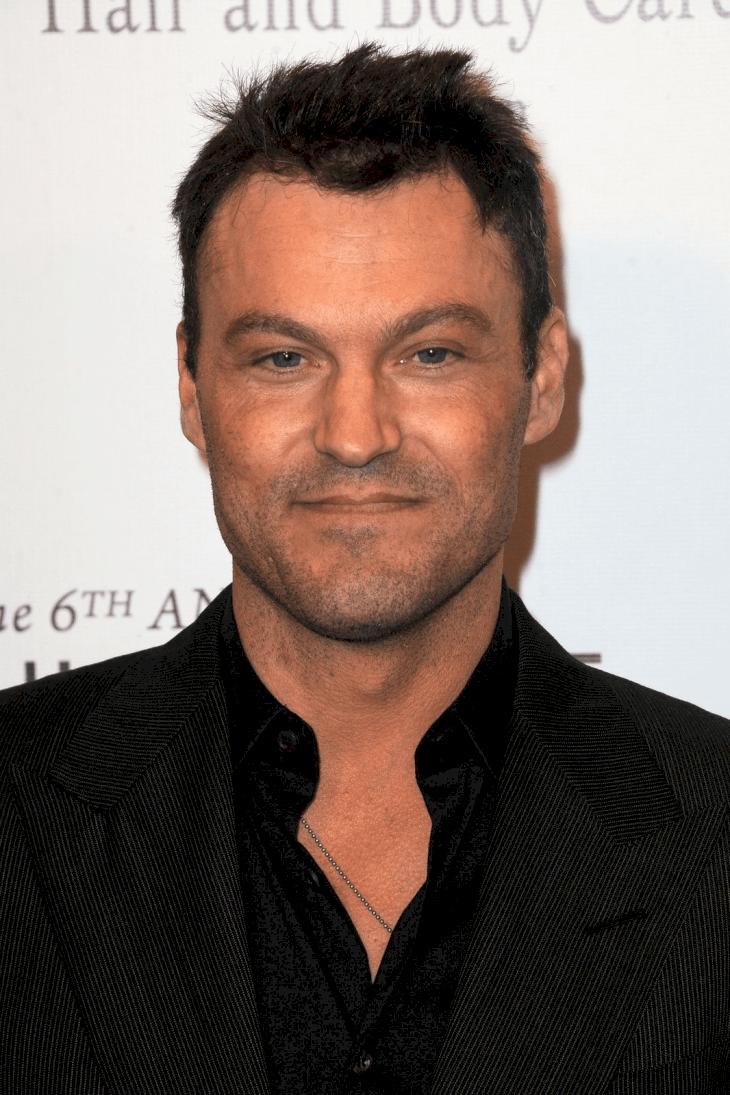 ---
"Why does Journey have to be in this picture?" Fox had commented. "It's not hard to crop them out. Or choose photos that they aren't in. I had a great Halloween with them yesterday, and yet notice how absent they are from my social media. I know you love your kids. But I don't know why you can't stop using them to posture via Instagram."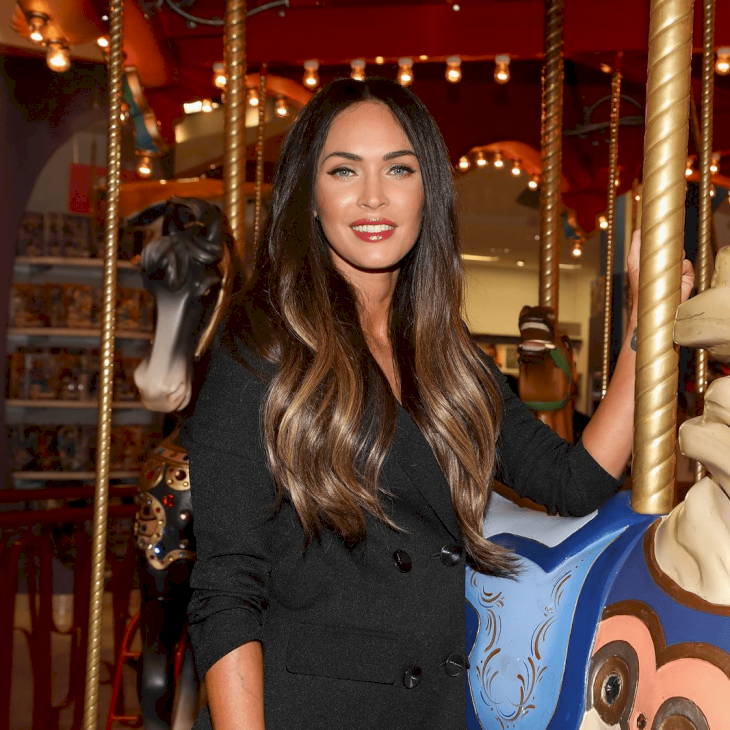 ---
BRIAN ISN'T COPING WITH THE BREAKUP 
A
source
told E! that the exes have had a tough time adjusting to their new lives separate from each other, especially Brian. He's said to be quite "bitter" about their marriage ending.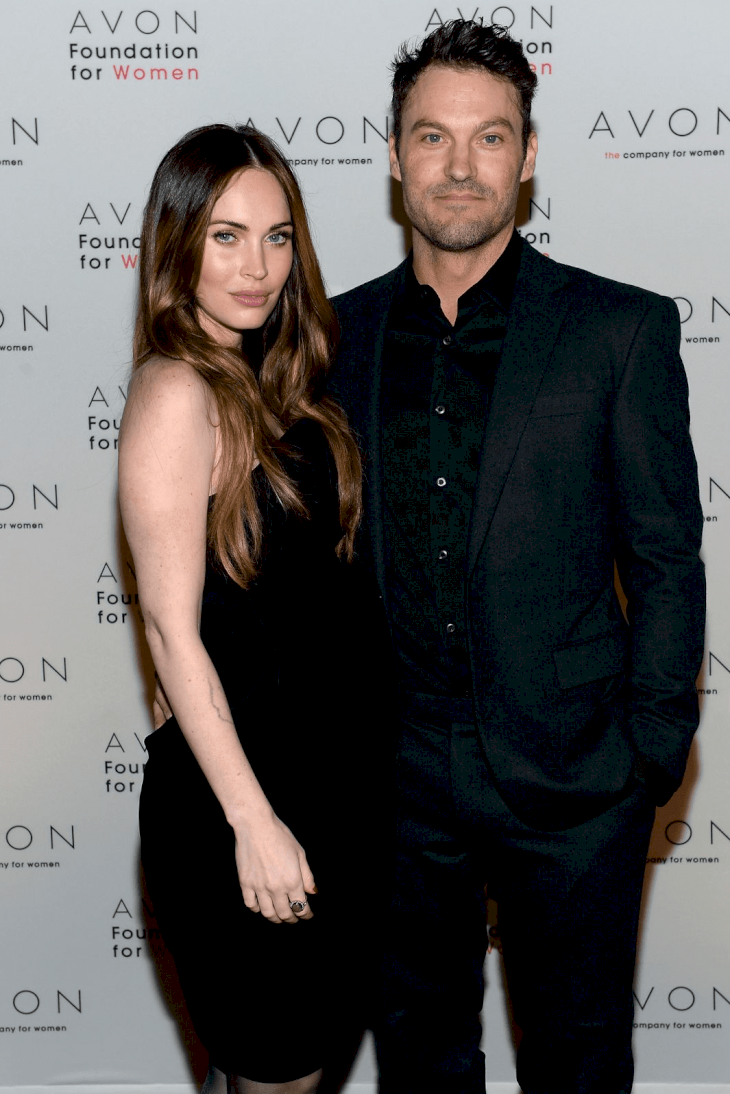 ---
HOW DOES BRIAN FEEL ABOUT MEGAN'S NEW LOVE?
At first, Green made it clear that he doesn't hold any negative feelings towards Machine Gun Kelly. He informed fans that Megan told him that he has been a good friend to her during this transition stage of her life. Green also stated that he's heard nothing but good things about the rapper and applauds him for being a good person.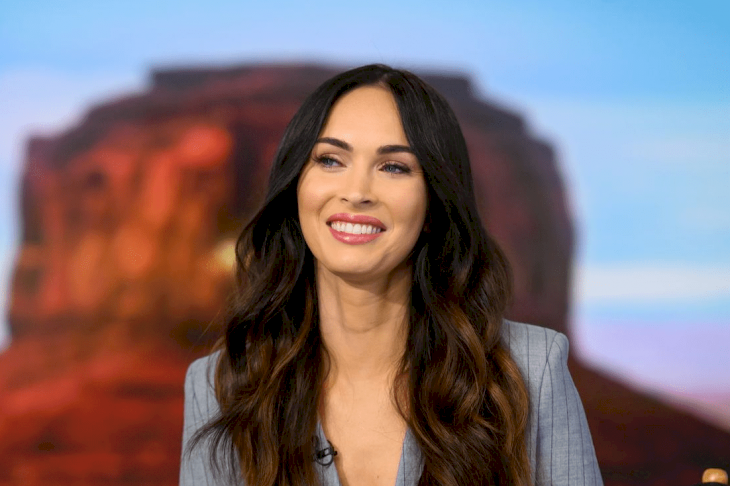 ---
However, the actor seemed to be bothered by Megan's announcement of her new relationship. In response, he posted pictures of his first son, followed by his three boys with Megan. He mockingly captioned the post: "Achingly beautiful boys...... My heart is yours." This might have fueled Megan's feelings about Brian using social media for sympathy. 
---
MEGAN AND MACHINE GUN KELLY GET SERIOUS 
Fox and Kelly won't be walking down the aisle anytime soon however, the musician is deeply in love with Megan. In fact, they have taken their relationship to the next level. Kelly met the actress's children. "Megan thought it was a natural step since they are getting more serious," the source said. "They are planning a future together."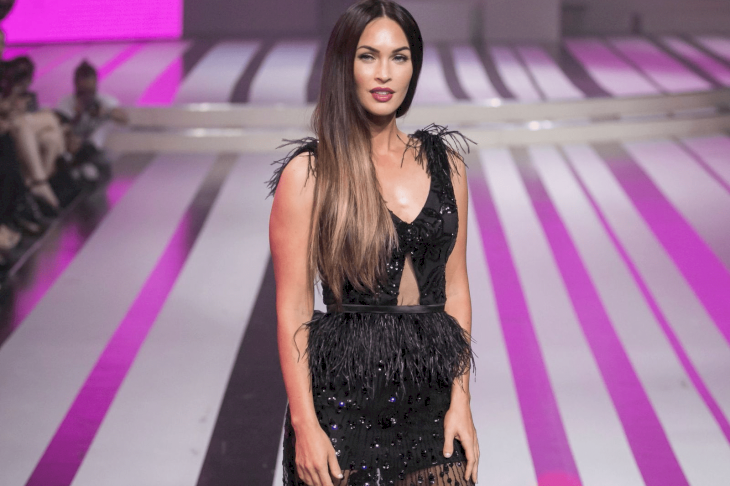 ---
It's still unknown whether Megan has met MGK's 12-year-old daughter but with the new developments in the relationship, they're probably going to meet soon if they haven't already.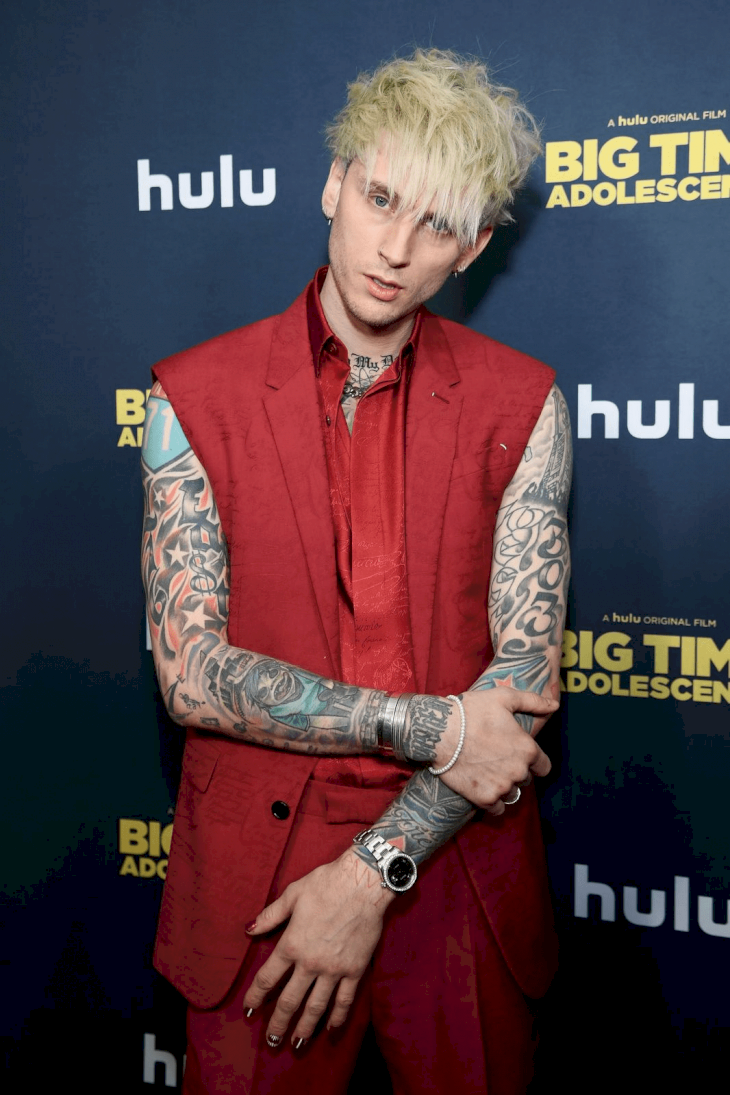 ---
DID AN ASTROLOGER REVEAL THAT THEY MIGHT HAVE A FUTURE TOGETHER?
During their first interview together on Give Them Lala ... With Randall, astrologer Susan Miller did a reading on the pair and revealed that they definitely believe they have a long future together ahead. The actress inquired about whether they are truly destined for one another.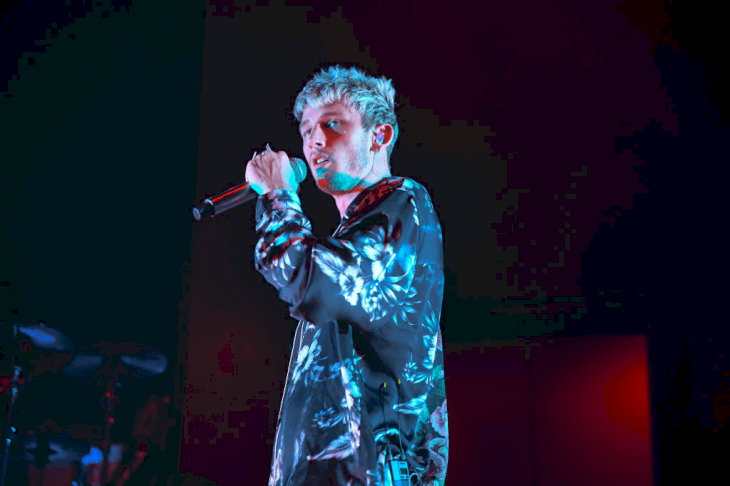 ---
The astrologer informed her that it is likely that Kelly will marry someone who is happy or a scholar. The musician was excited about this prediction as he shared that Megan is an all-around happy person. The two are very much in love, only time will tell how far they will take it.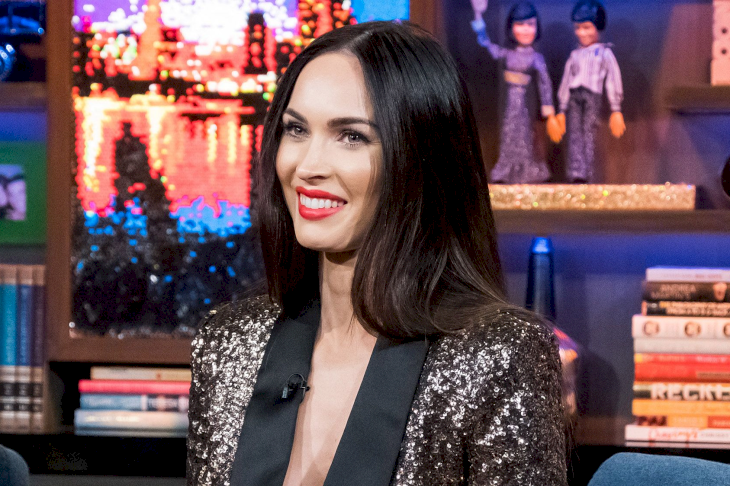 ---
THE TATTOO TRIBUTE 
When Megan and MGK had their first public outing as a couple at the AMA's, Fox showed off a new tattoo. Fans are speculating that it may be a special tribute to her rapper beau. According to reports, the tattoo says 'el pistolero', it means MGK, the nickname gunman in Spanish.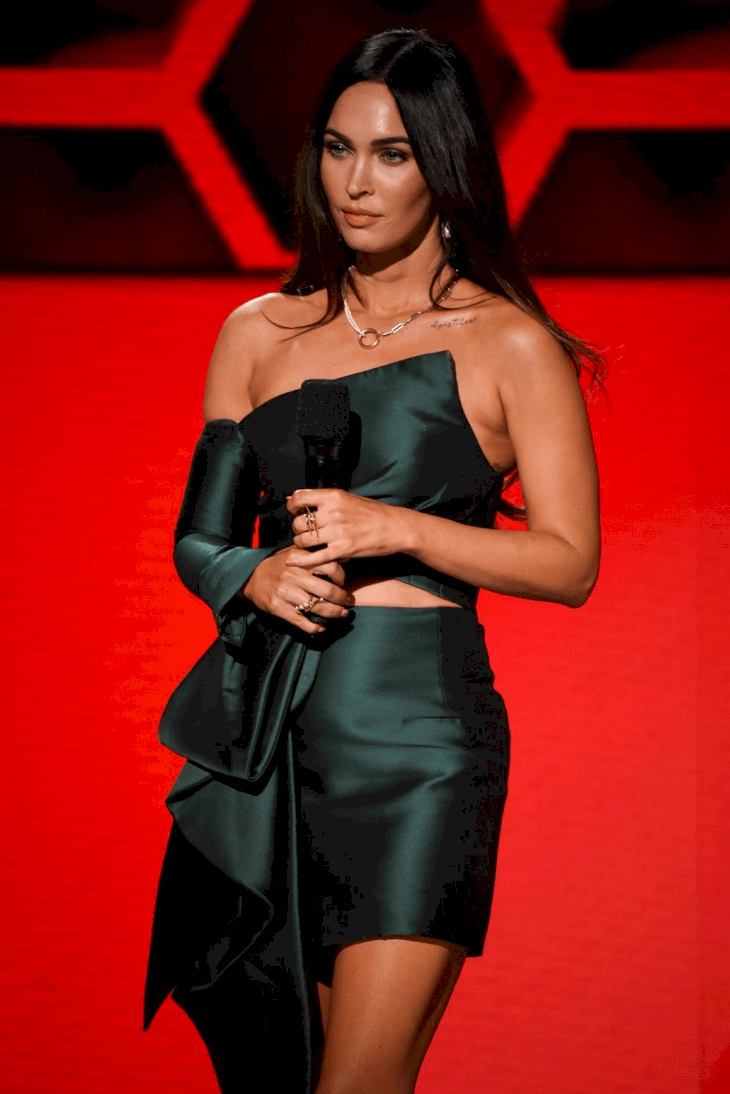 ---
Other speculations include that the tattoo is an ode to the couples' first time meeting in Costa Rica where they were shooting a film. Another thing that fueled the reports is that MGK alluded to tribute tattoos in his album Tickets To My Downfall. 'You just got my initials tattooed on you. I just got your nickname tattooed on me,' he said on one track.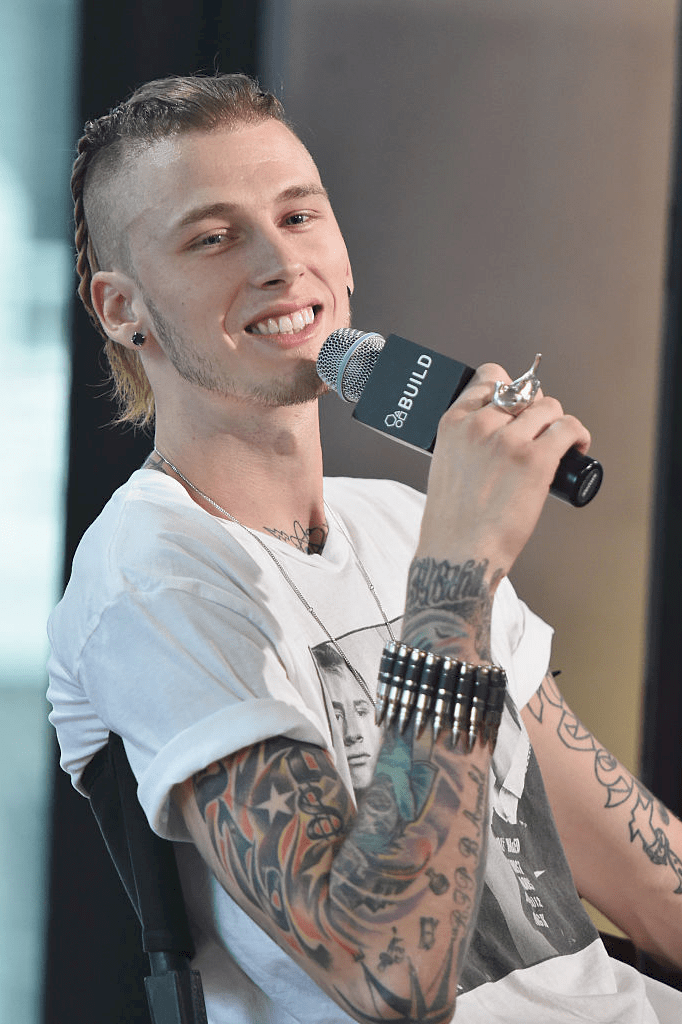 ---
MACHINE GUN KELLY WANTS TO BE A BETTER MAN
The recording artist has revealed that he's in therapy and working on kicking his rockstar habits. He revealed that he's committed to being happy and expressing himself through his artistic talents. So, he's learning how to separate the rap star from the man.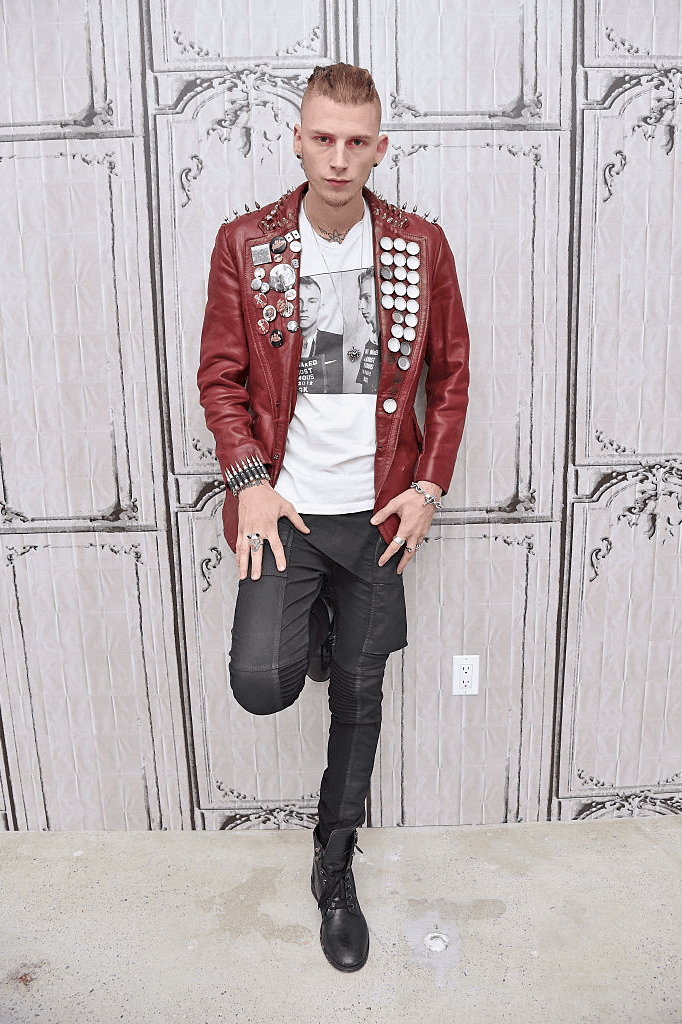 ---
"But the commitment to change is inspiring, and I think will reverberate through the universe and definitely through my family. I can see it already with the people around me. The willingness to finally be happy with my own self has invited much more vibrant energy around us than before," the musician shared.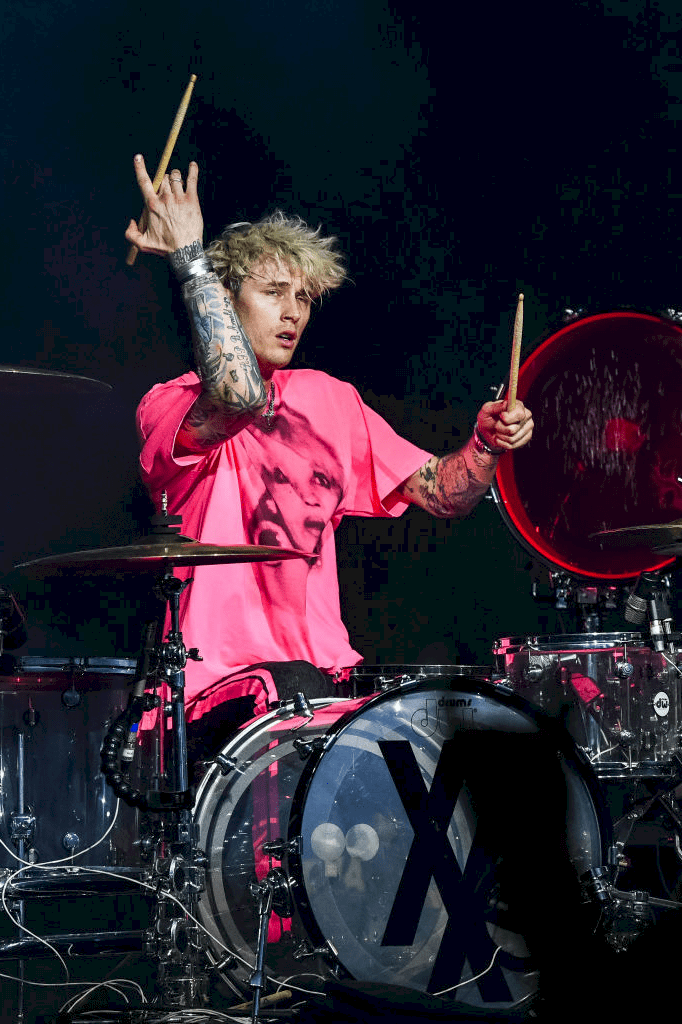 ---
MEGAN HAS BEEN HIS BIGGEST SUPPORTER 
The rapper feels incredibly grateful for Megan's support, "when you have a partner sitting there with you on those dark nights when you're sweating and not being able to figure out why you're so in your head, to help you get out of your head and put it in perspective, that really, really helps," MGK said.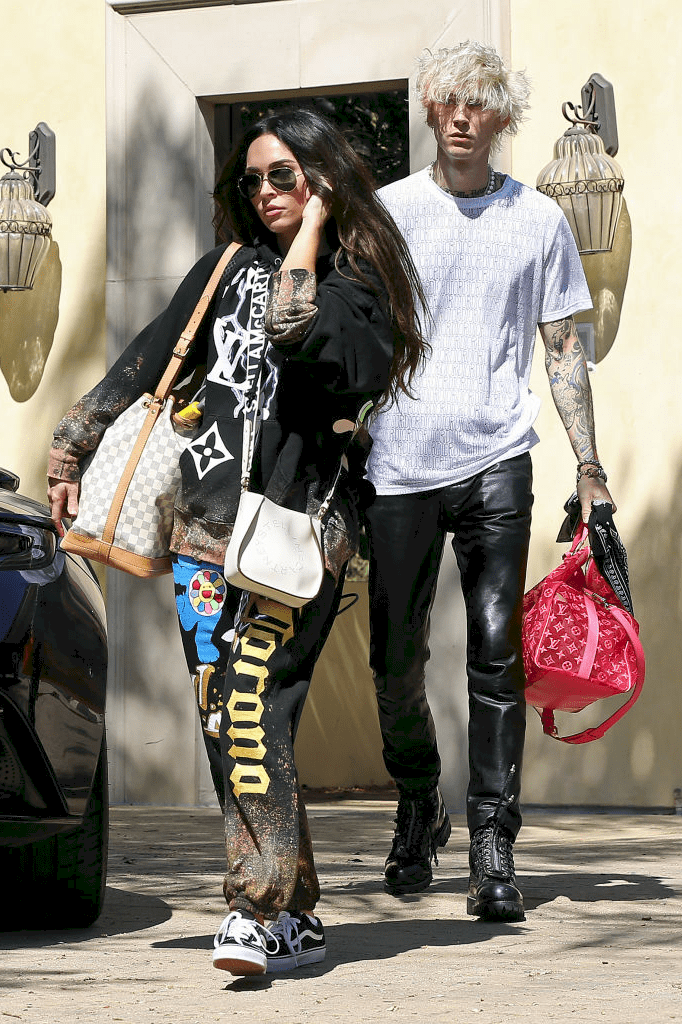 ---
THEY SHARE INTENSE EMOTIONS FOR EACH OTHER 
When the two were interviewed for MGK's Nylon cover story, they couldn't stop gushing about their bond. Megan referred to their relationship as "once in a lifetime" and of "mythic proportions," she also added, "Loving him is like being in love with a tsunami or a forest fire."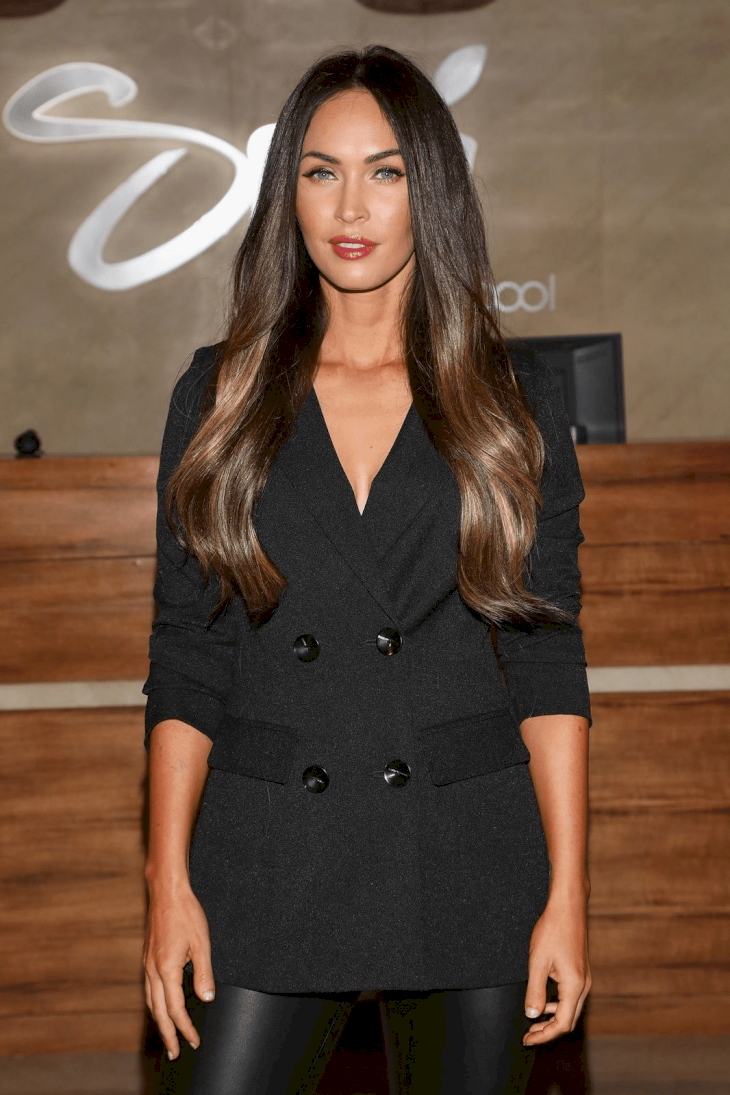 ---
"The intensity of merging with him is just overwhelming," Megan explained, "and the threat it poses is so powerful but so beautiful that you have no choice to surrender with reverence and with gratitude." She also spoke about the rapper's growth, she says that he's been encouraged to change his destructive ways just by being with her. Which is a beautiful thing.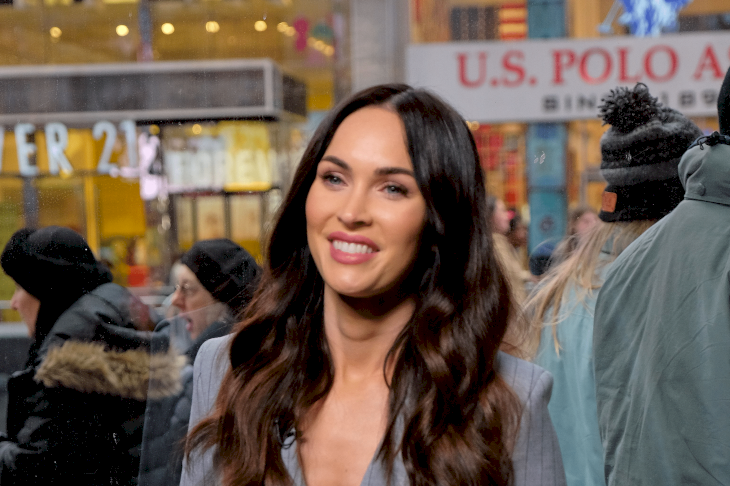 ---
MACHINE GUN KELLY SHARES THE SAME SENTIMENTS
MGK says that Megan, "out of the fast lane and [made] sure that [he's] safe because at any minute [he] can crash." He feels like he's in a new chapter of his life and is the happiest that he's ever been with the release of his new album and his budding relationship.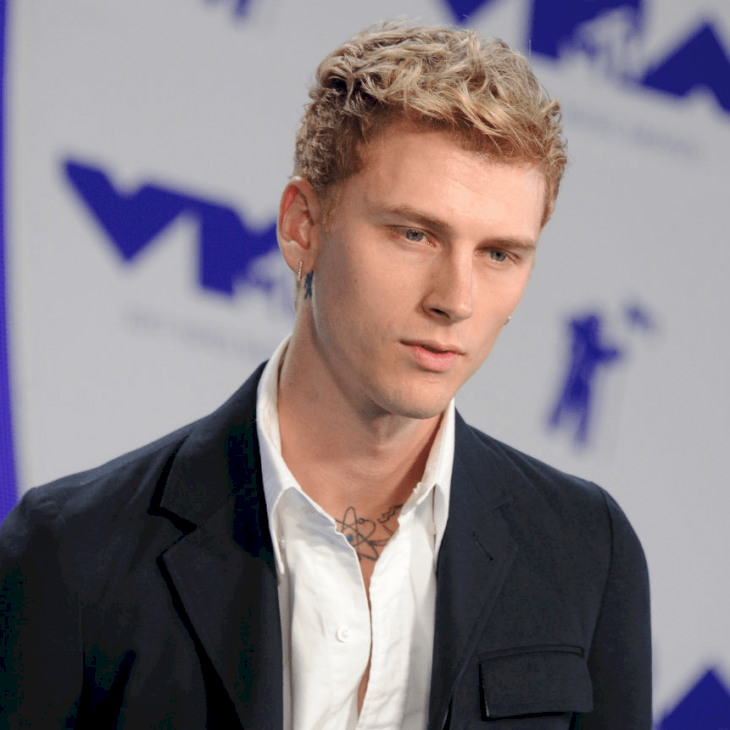 ---
"After I made the big chunk of the album, I did fall in love for the first time," Kelly revealed. "That was my first experience with being open to love and stuff like that. I definitely wasn't set up to believe that that's something that could ever exist."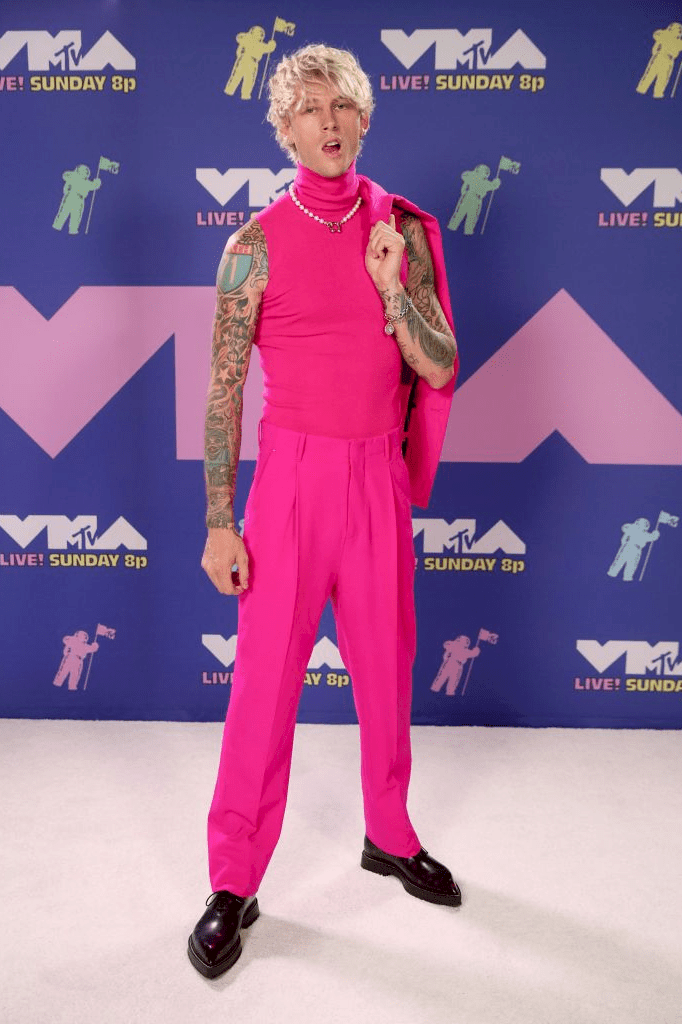 ---
HIS LIFE HAS CHANGED IN MORE WAYS THAN ONE 
The media attention is something that is quite different for the musician, he shared that his home isn't gated and it isn't a secret where he lives. So one day he was enjoying normalcy and the next day, there were paparazzi outside of his home nearly every day.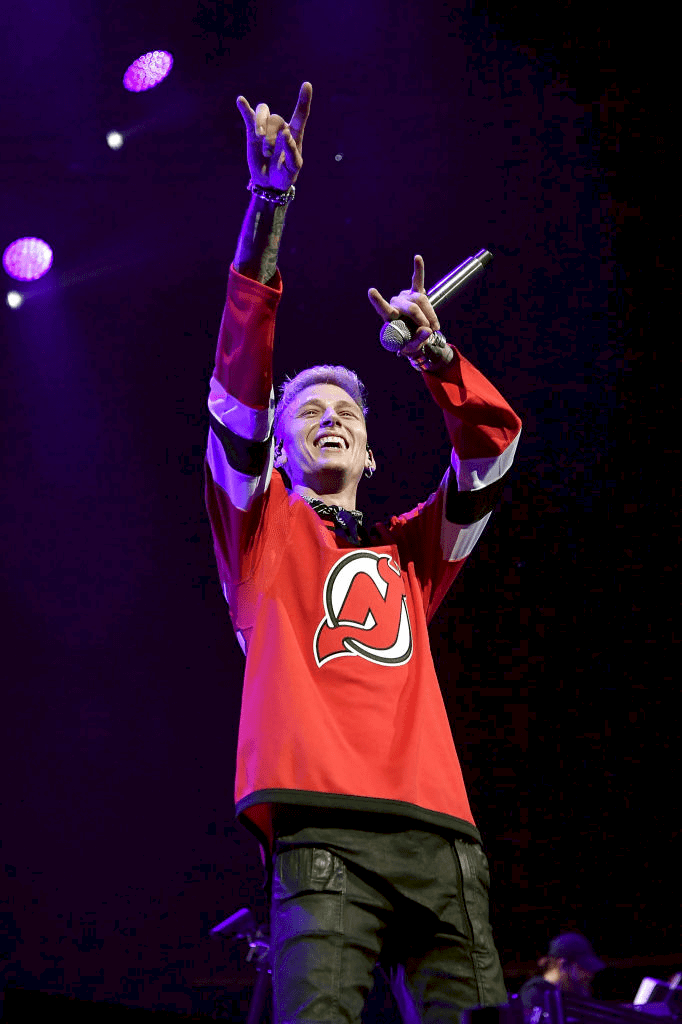 ---
WHAT DOES THE FUTURE LOOK LIKE FOR THE COUPLE? 
It's been reported that the two are really serious about each other and are looking to build a future together. In close source shared, "They see themselves as soulmates and life partners. They are taking steps every day to build on that. Machine Gun Kelly has met her kids and is becoming a part of their lives."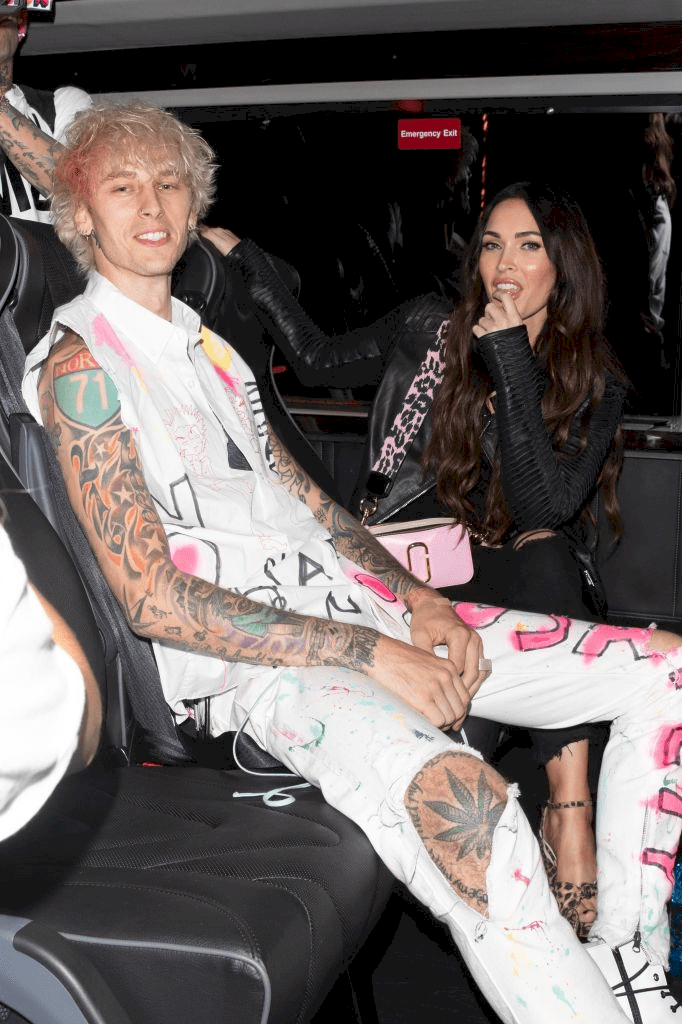 ---
"She wanted to make sure it was going in a serious direction and they both feel very strongly that it is," the source added. The actress is also crossing fingers that the end of her marriage with Green goes smoothly as she and MGK have moved in together. However, her first priority is to ensure that her sons are okay.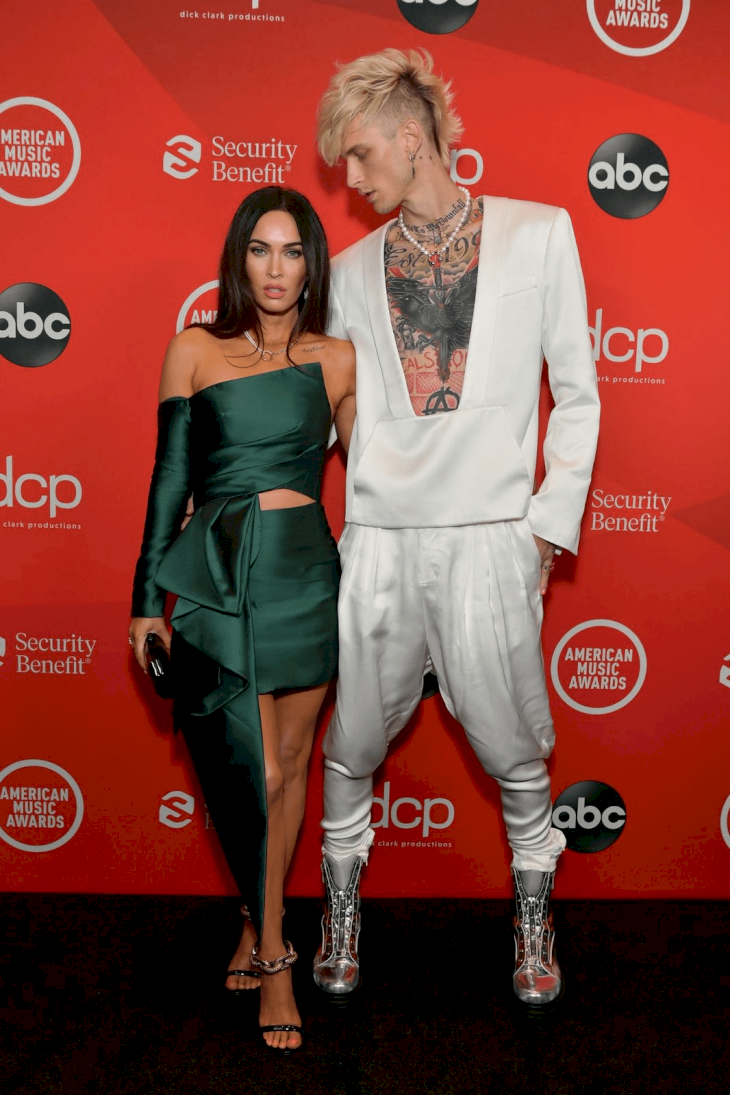 ---
WHAT ABOUT BRIAN GREEN?
It's safe to say that Brian has had a tough year. After Megan called him out on Instagram, he took to social media to thank all the fans who have shown him support throughout the breakup. "I wanted to thank everyone who's come on my page and been supportive of everything. It's extremely kind and really appreciated."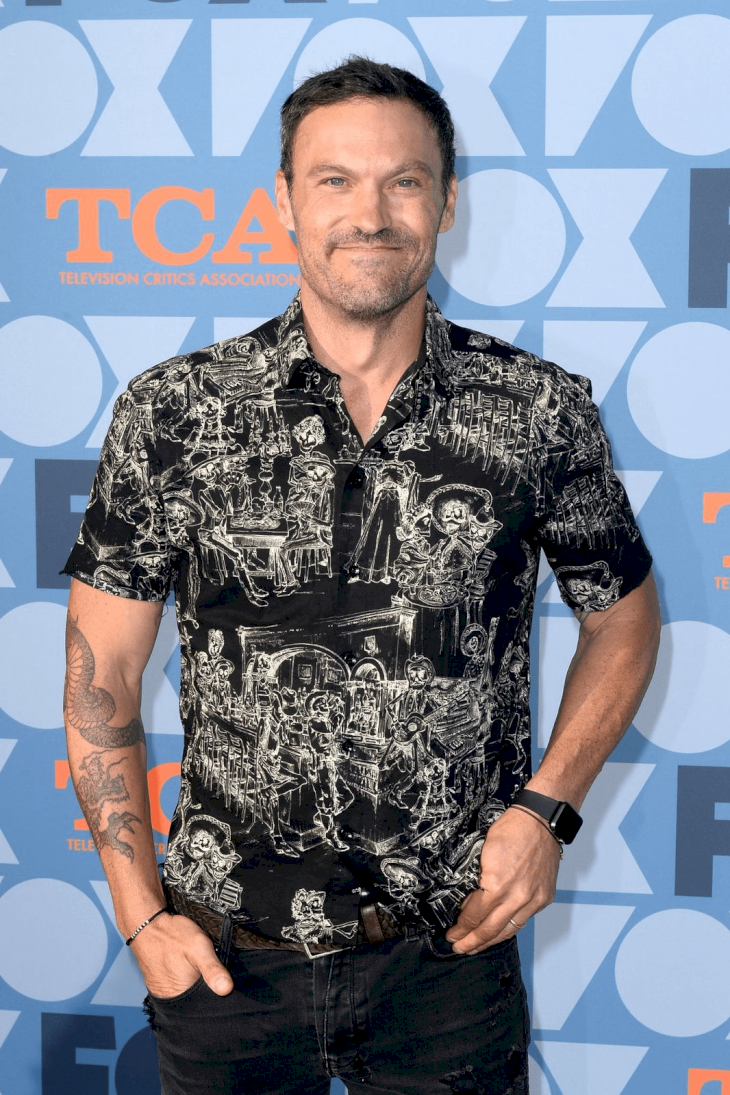 ---
BRIAN CREDITS MEGAN FOR HELPING HIM WITH HIS SELF WORTH
During a recent interview, the actor revealed that his sense of self-worth does not stem from the projects that he's been involved in, it has nothing to do with Hollywood career but rather more to do with his wife and kids. It's quite interesting that he still refers to Megan as his ex-wife even though they're estranged from each other.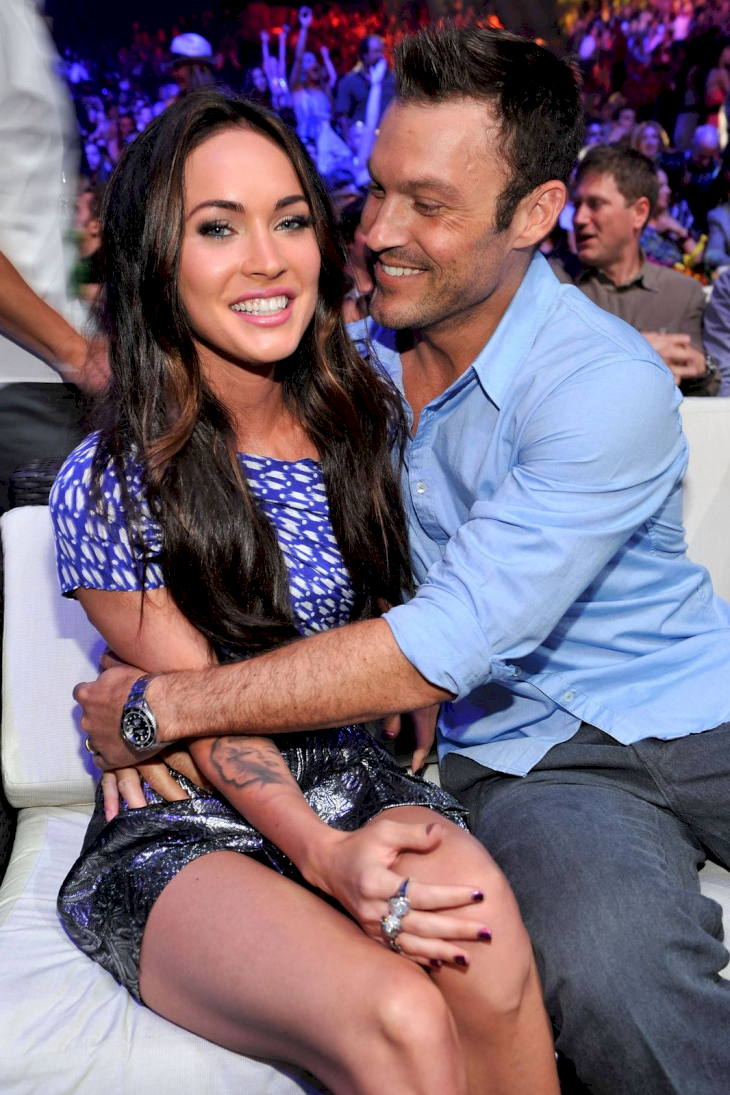 ---
Green also added: "When I'm lying in a hospital bed and they're around me, that's what's gonna mean something to me," the actor explained. "Not the jobs I've done or who I worked with. That's not going to matter." He continued on saying that the films he's worked on will last forever but they don't matter more than what he has achieved in real life.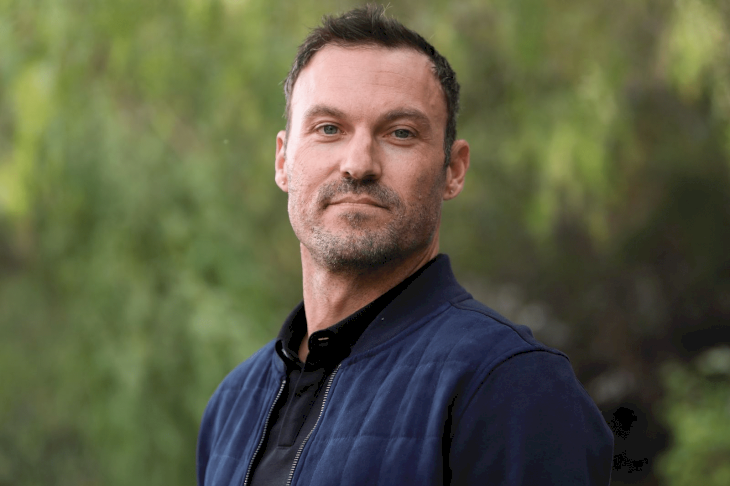 ---
ARE THERE REPORTS SWIRLING ABOUT A BREAKUP BETWEEN MEGAN AND MGK?
Well, apparently Megan's friends have a lot to say about her new relationship and it's obvious they don't approve. Reports say that her friends think that she will dump MGK and go back to her ex Brian Green. A close source allegedly revealed some concerning news.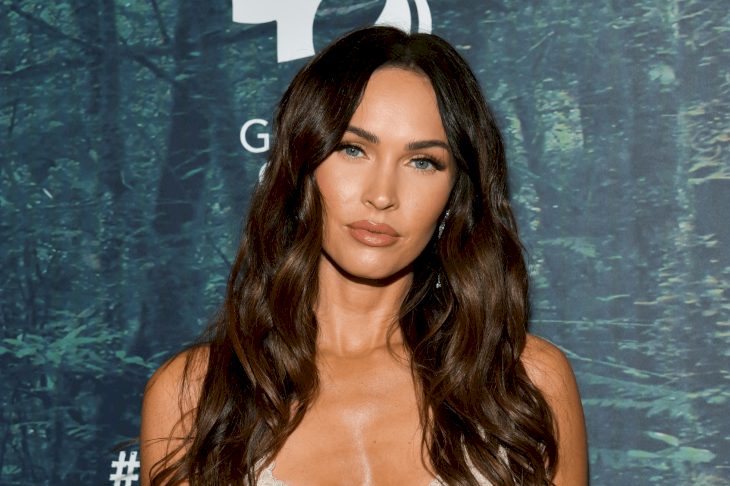 ---
"Machine Gun Kelly is going to crash and burn. He's turned into Megan's personal lapdog which his inner circle finds pretty pathetic." The source also added that he is always around her and while Megan enjoys the attention, she will grow tired of it. Yikes!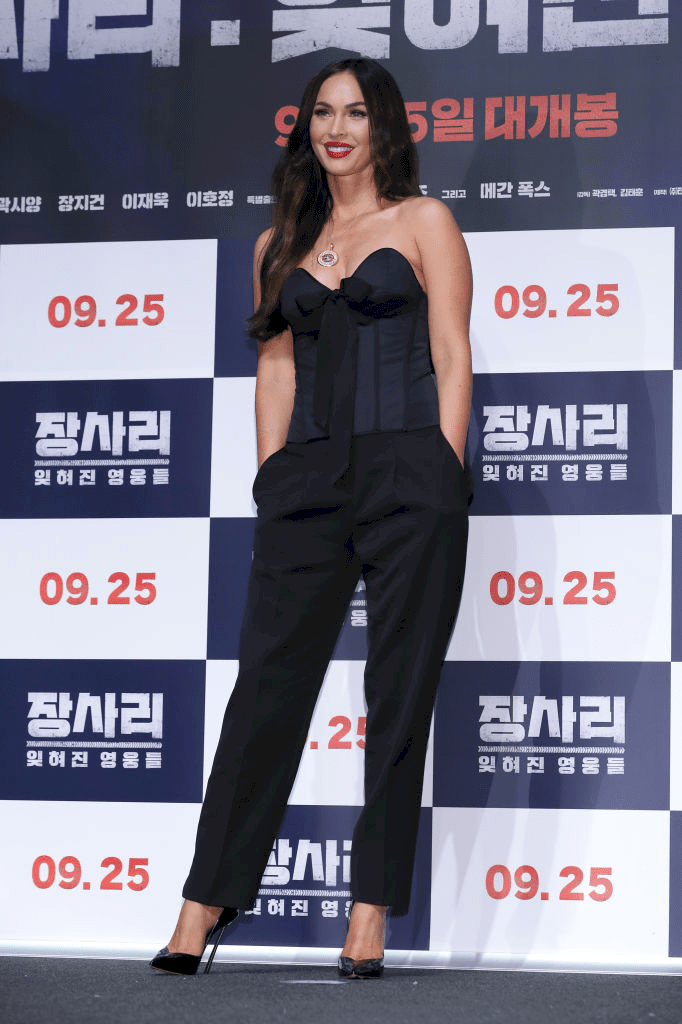 ---
MEGAN AND BRIAN'S HISTORY OF ON AND OFF 
One other reason why the actress's friends are predicting an end to the new relationship is that Megan and Brian have had an on and off rollercoaster of a relationship over the last 10 years. In 2006, they became engaged but 3 years later they called it off. Then reports circulated about a fling between Fox and her The Transformers co-star Shia LaBeouf.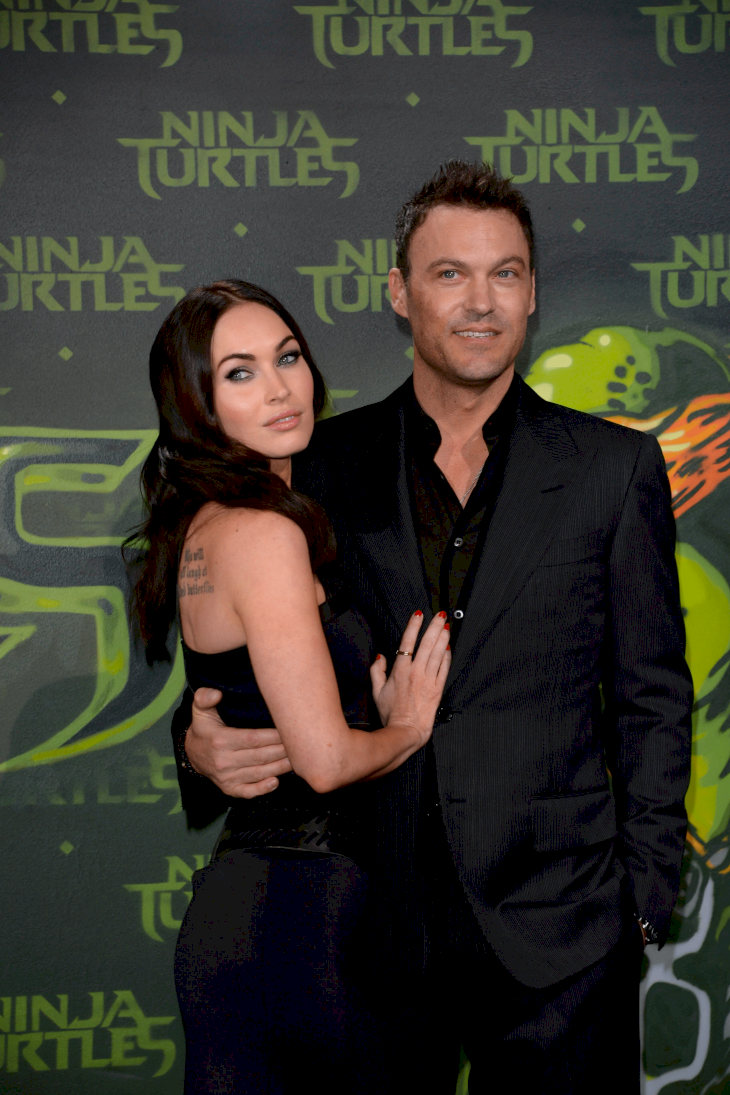 ---
2010 saw Green and Fox reconcile and get married but in 2015, Megan would split from her husband. However, they got back together during the following year. So you see, only time will tell if this breakup will truly stick.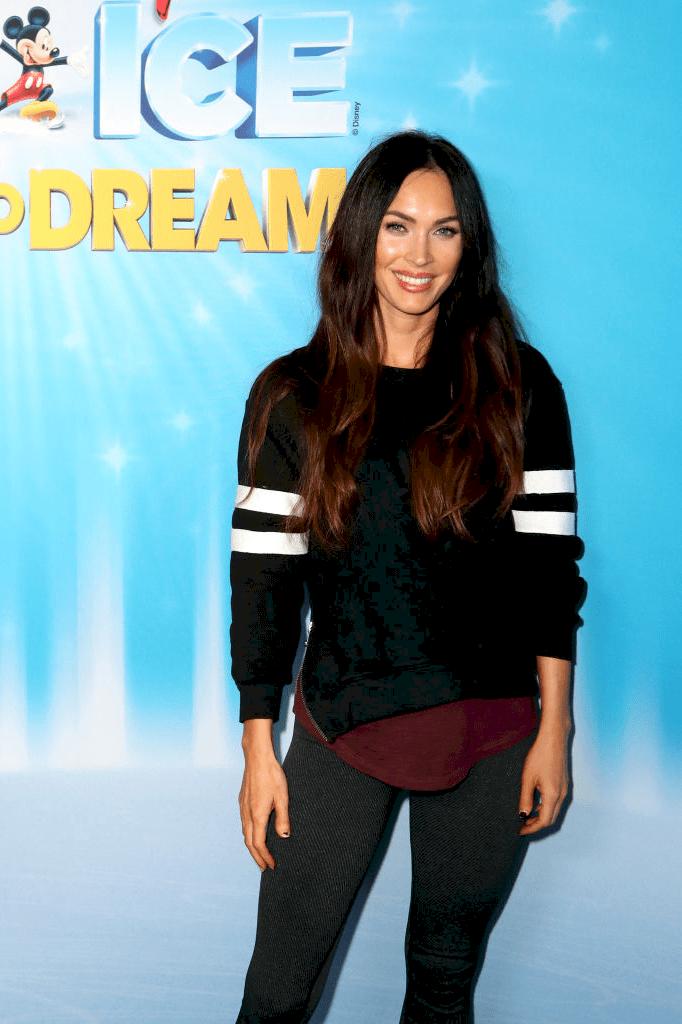 ---
DOES MEGAN INTEND ON BREAKING UP WITH MACHINE GUN KELLY?
There are reports that dispute that Megan will break up with the rapper and that the couple is happy together. The actress has also been doing her best to help the musician promote his music which further proves that she's in it for love and not just the excitement.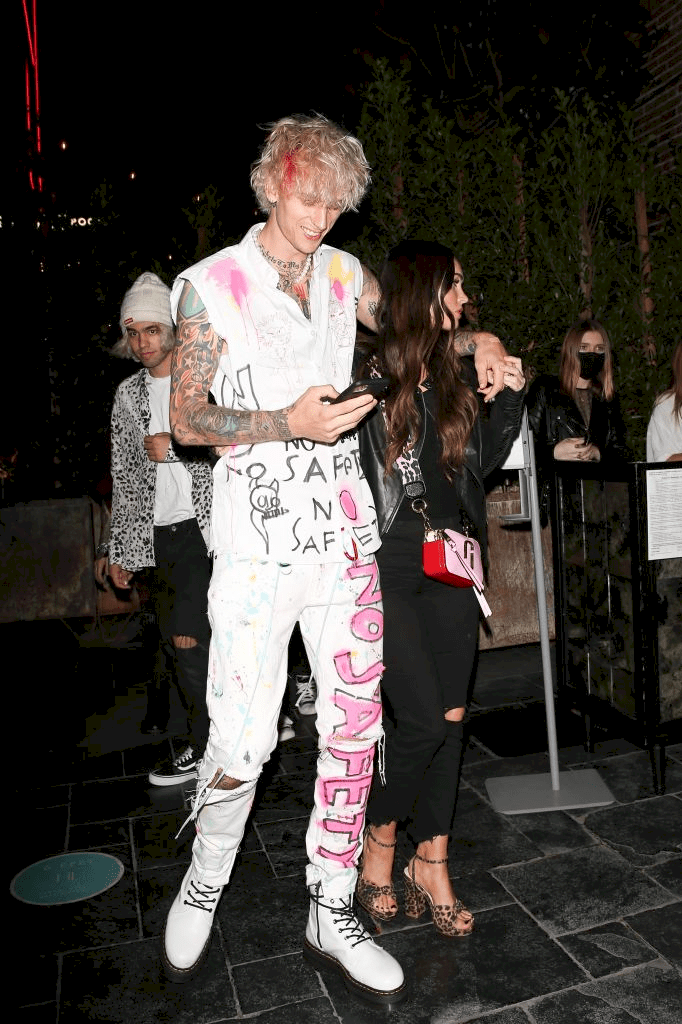 ---
Well, there you have it, folks! If you weren't convinced about the love between Megan Fox and Machine Gun Kelly, maybe we've changed your mind. If you're not particularly a fan of the way their relationship unfolded, hopefully time will help things pan out a lot better. But for now, we'd like to know what you think about their relationship?