Johnny Carson's Life and Legacy
Before there were the likes of James Corden, Seth Meyers, and even David Letterman, there was Johnny Carson. People might not remember him anymore since his show aired from 1962 to 1992, but he was one of the late-night television pioneers. Find out more about Johnny Carson and his show by reading this article!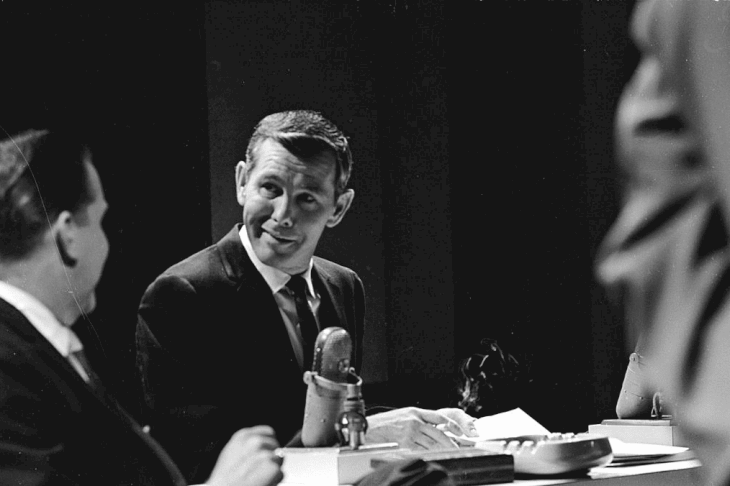 ---
THE TONIGHT SHOW STARRING JOHNNY CARSON
If you do not remember which of the late-night shows was Johnny Carson's, then we do not blame you. After all, his first episode aired in 1962 and it ended with its very last episode in 1992. The Tonight Show Starring Johnny Carson was one of the most popular shows whilst it was still airing; whether it was due to its positive or negative attitude, we will never know.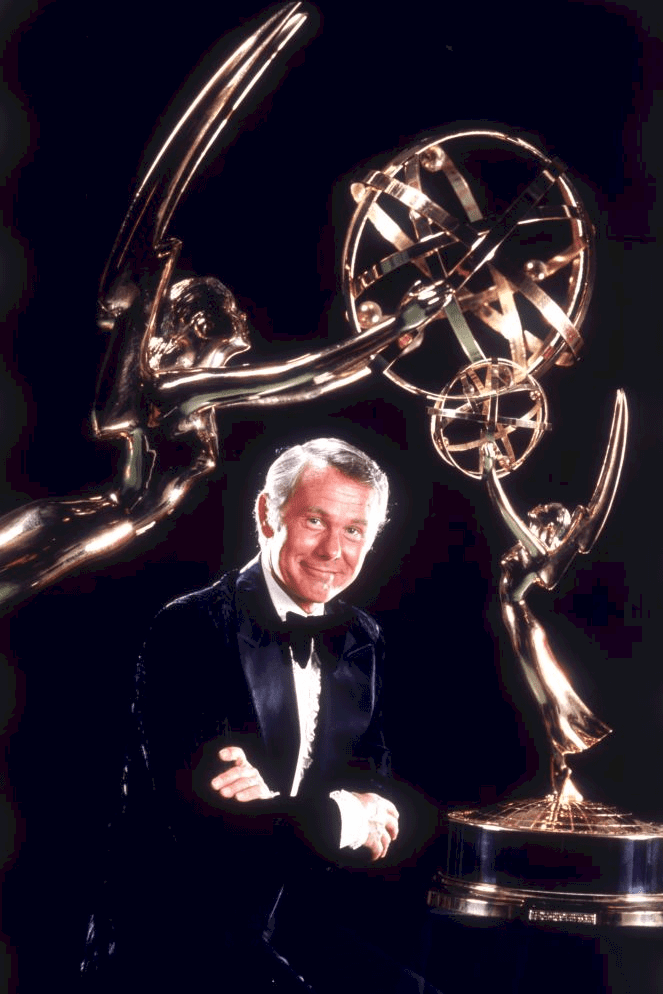 By 2002, The Tonight Show Starring Johnny Carson was put on the 12th spot on the TV Guide's 50 Greatest TV Shows of All Time. Today, Johnny Carson is not really widely remembered but his legacy still lives on in the hearts of those who watched and knew him. He forever paved the way forward for television! 
---
THE WIND BENEATH HIS WINGS
No matter how many women came into Johnny Carson's life, the only woman who was constant was his second wife, Joanne Copeland. Even after the couple's marriage ended in 1972, they still worked together and Joanne helped Johnny succeed. She dedicated her life to helping him reach his goals, and he was always going to be grateful to her for it.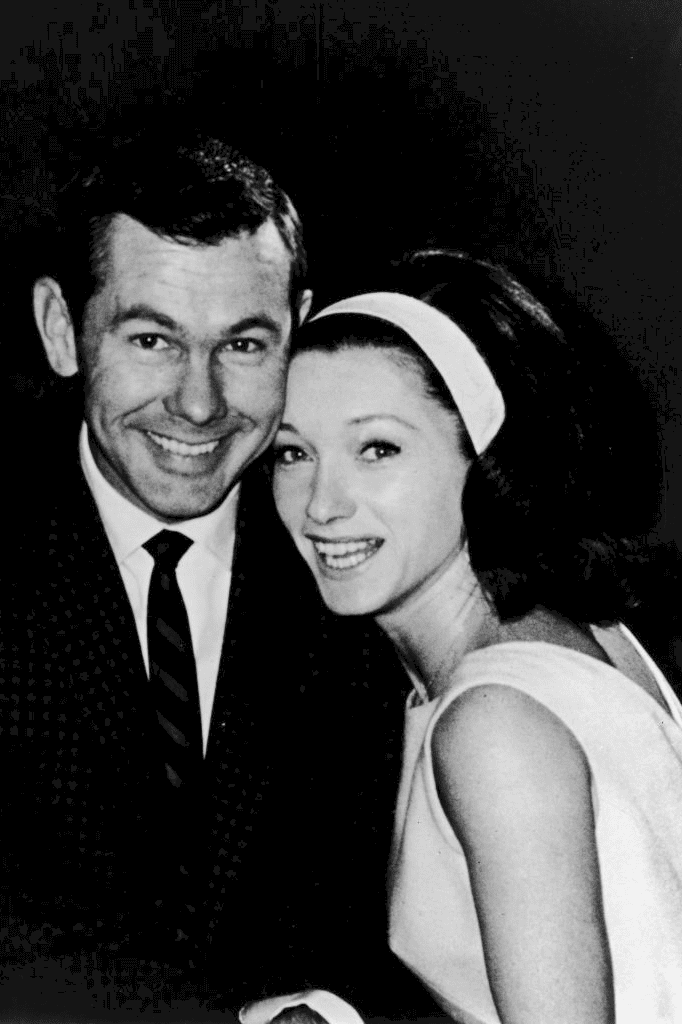 ---
JOAN RIVERS WAS ONE OF HIS LATE NIGHT COMPETITOR
Joan Rivers' The Late Show directly competed with The Tonight Show Starring Johnny Carson. This was something that Johnny did not take lightly and his friendship with Joan was actually strained after this. He viewed her as his competition and they never spoke to each other ever again…
---
HE DISLIKED TOM SNYDER
Another talk show host that Johnny Carson loathed was Tom Snyder from the Tomorrow Show. Johnny said that he was a 'no-talent bore' and he even went on a public tirade screaming how much he disliked Tom. Naturally, this caused a scene, and doing this was pretty distasteful...even for Johnny himself!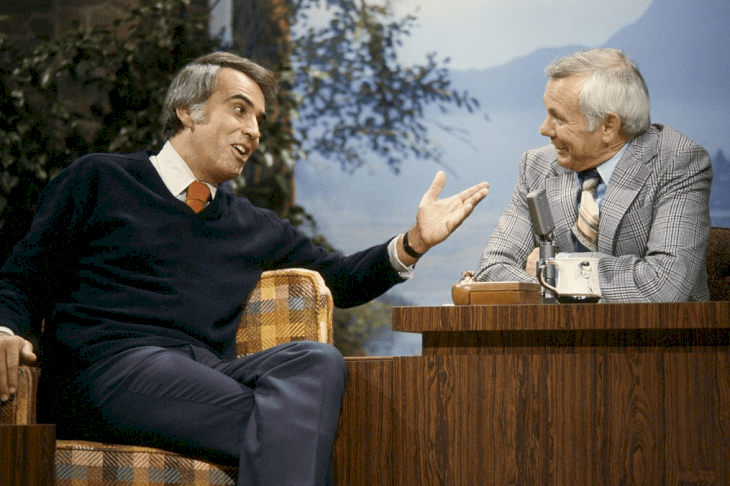 ---
WHO WAS HIS WORST GUEST?
Being a talk show guest means that you get to meet and interview quite a bunch of interesting people...but what do you do when you come across someone uninteresting? When asked who was his worst guest, Johnny said it was Bob Hope. Johnny never said why.
However, Andrew Nicholls (his co-writer) said:
There was nothing spontaneous about Hope [and] he was a guy who relied on his writers for every topic [whilst] Johnny was very quick on his feet [and] very well read. He was a guy who learned Swahili, learned Russian, learned astronomy [and] he appreciated people who he felt engaged with the real world.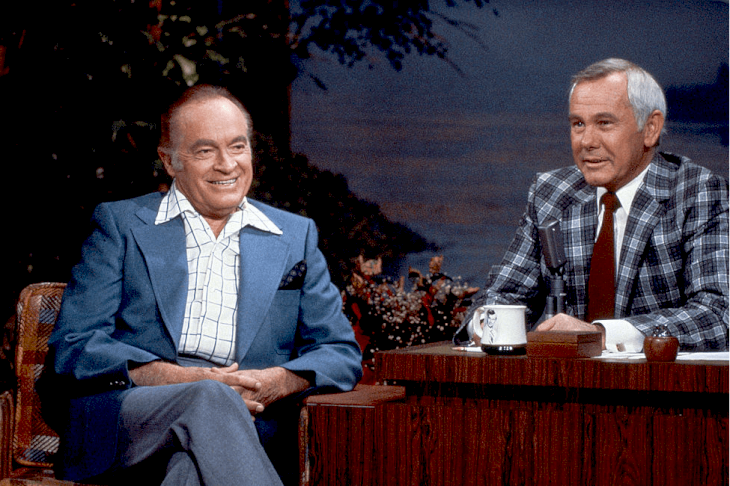 ---
HE WANTS YOU TO WHAT?
Speaking of Bob Hope, he made another guest appearance on Johnny's show. On his last appearance, his eyesight and his hearing were failing and it somehow annoyed Johnny all the more. He even said to one of his writers, "If I ever end up like that, guys, I want you to [expletive] me."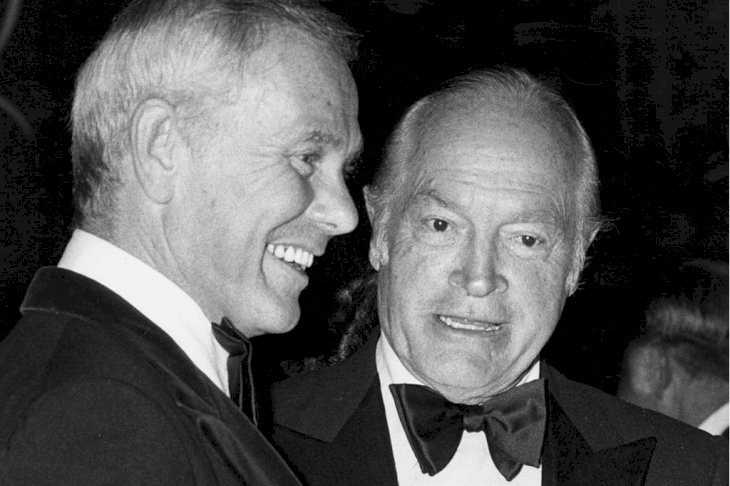 ---
HE STARTED A SHORTAGE IN TOILET PAPER
One of Johnny Carson's jokes actually became a national disaster in 1973. On one of his shows, Johnny joked that there would be a shortage of toilet paper and so his viewers rushed to their nearest groceries to buy all the toilet paper that they could find! In return, the nation did have a bit of a shortage due to all the panic buying...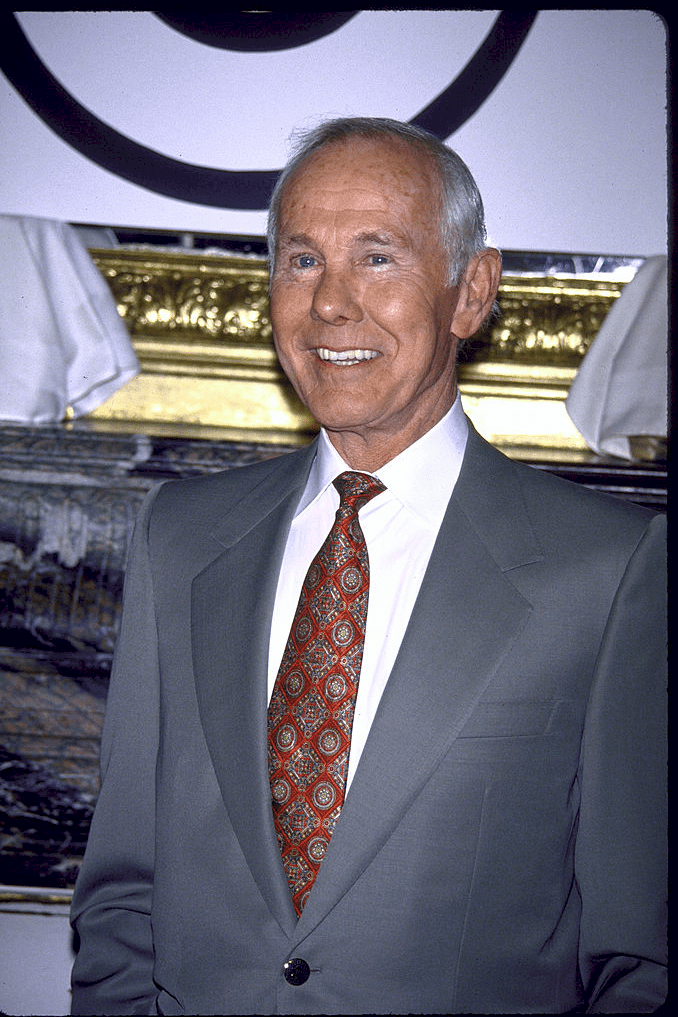 ---
HE SUED A PORTA-POTTY
Another odd instance in Johnny Carson's life was when he decided to sue a portable toilet company for using his tag line, "Here's Johnny". This court proceeding actually lasted for over a decade, and the judge ruled in Johnny's favor. Maybe next time we could all think of a more original catchphrase?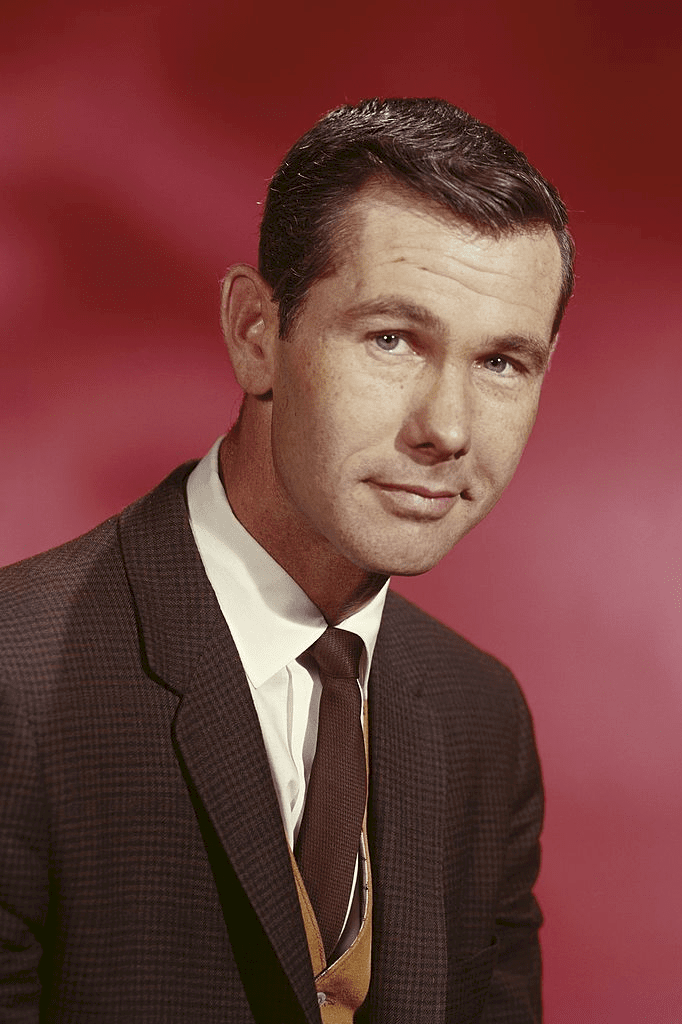 ---
HIS INTEREST IN THE DELOREAN
Johnny Carson's interest in the DeLorean sprung from the film, Back to the Future. The car creator, John DeLorean, actually wanted to start his own automobile company which was called the DeLorean Motor Company. Since Johnny had already been a fan of the car, he agreed to be one of the company's chief investors.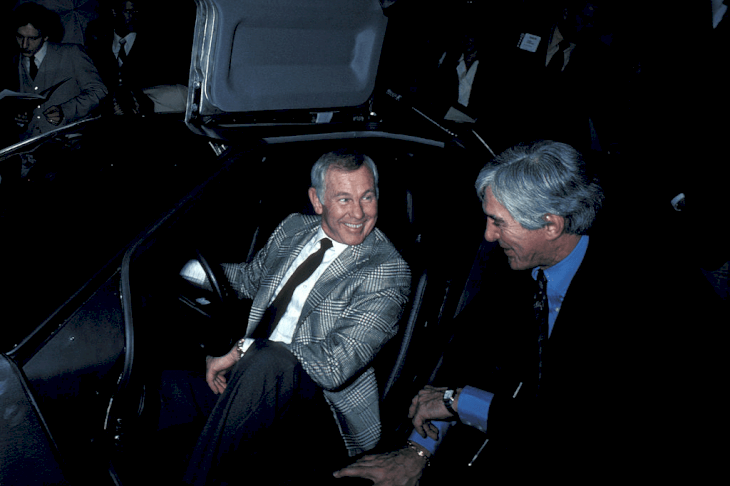 ---
HIS INTEREST IN SALLY FIELDS
We all know who Sally Fields is, but what we do not know was that Johnny Carson was absolutely smitten with Sally. Unfortunately for him, she was not interested and so she had to turn him down. When Sally was asked what her 'relationship' with Johnny was like, she simply said, "The octopus and the reluctant little guppy."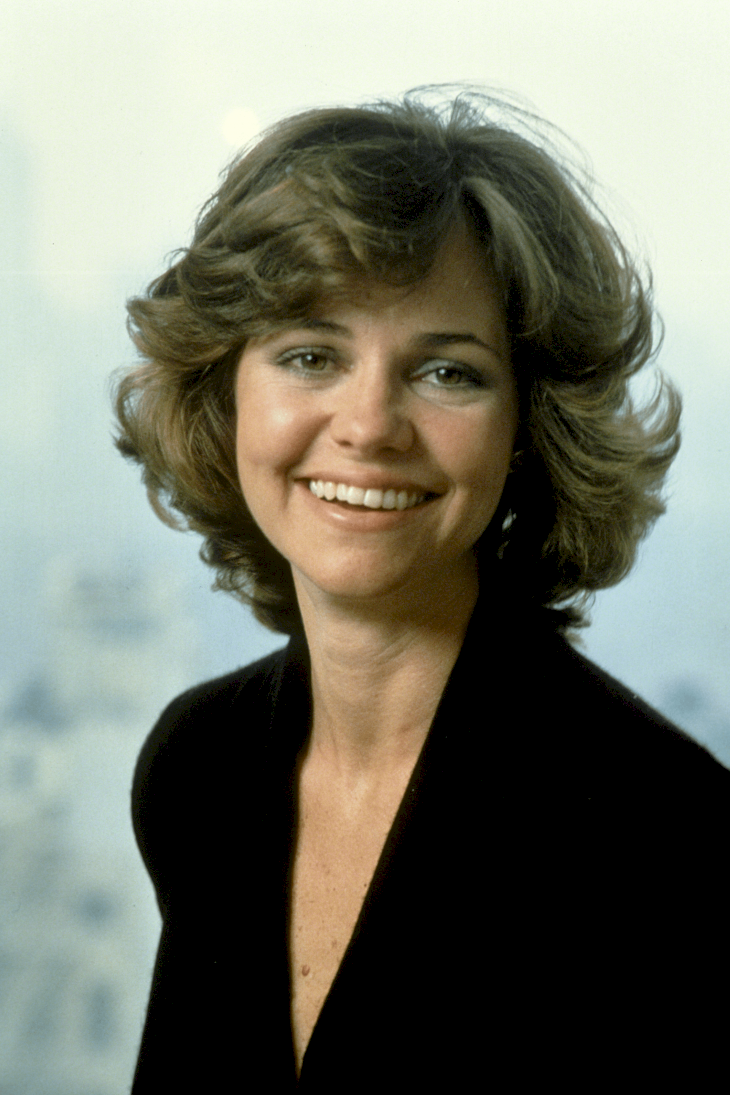 ---
HE WAS A FAN OF DRIVING
Since he was one of the chief investors of the DeLorean, it was only natural that Johnny would inevitably drive one himself. Although, he was actually caught driving and misbehaving in 1982. This led to Johnny being sentenced to a few conditions that did not sit well with fans.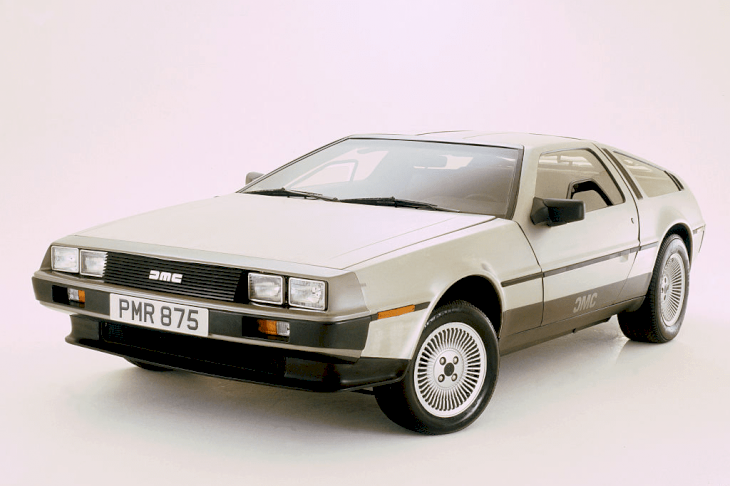 ---
HE WAS A SORE LOSER
In 1980, Johnny Carson was so set on buying the Aladdin Hotel & Casino in Las Vegas, but he was unsuccessful and it was eventually bought by Wayne Newton. Being the sore loser that Johnny was, he used to always make fun of Wayne on his show. This did not end well for both parties and they never actually became friends.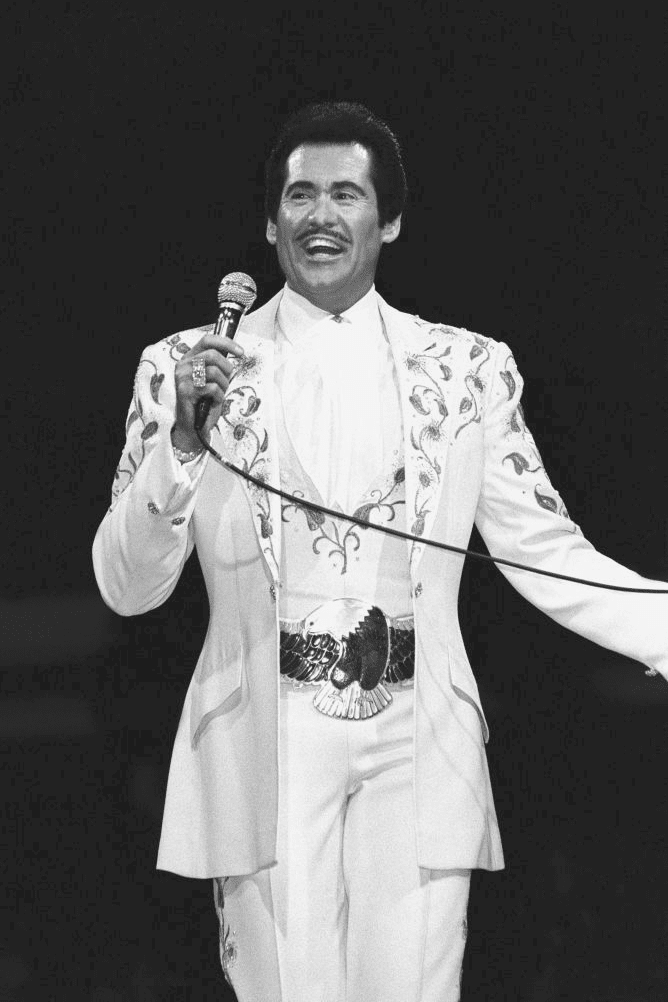 ---
A TELL-ALL BOOK ABOUT THE GOOD OLD DAYS
Henry Bushkin was Johnny Carson's former agent, so he was probably one of the people who knew Johnny best. For this reason, Henry released a tell-all book that had allegations against Johnny and the issues that Joanne Copeland was involved in. This was quite the scandal in 2013, but we will never really know whether these were all true...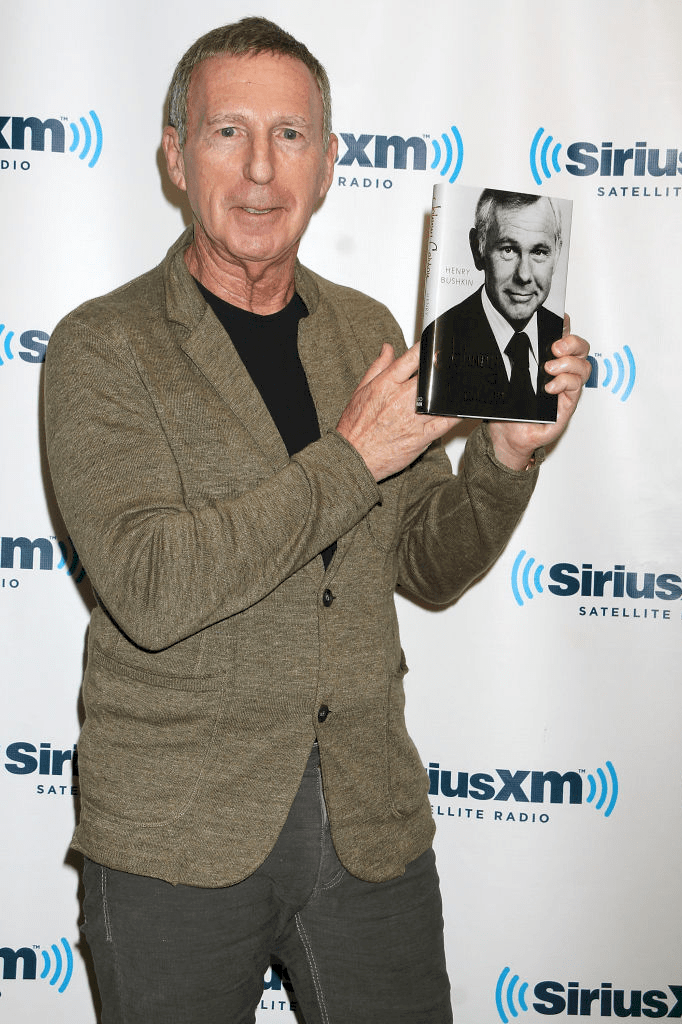 ---
HIS JOKES WERE NOT ALWAYS TASTEFUL
At this point, we have gathered the hypothesis that Johnny Carson was not the best-mannered man on television. Some of his favorite jokes were bad and he would shame the people that he knew. Raymond Burr was one of the many people who endured Johnny's shaming so he refused to appear again on the show.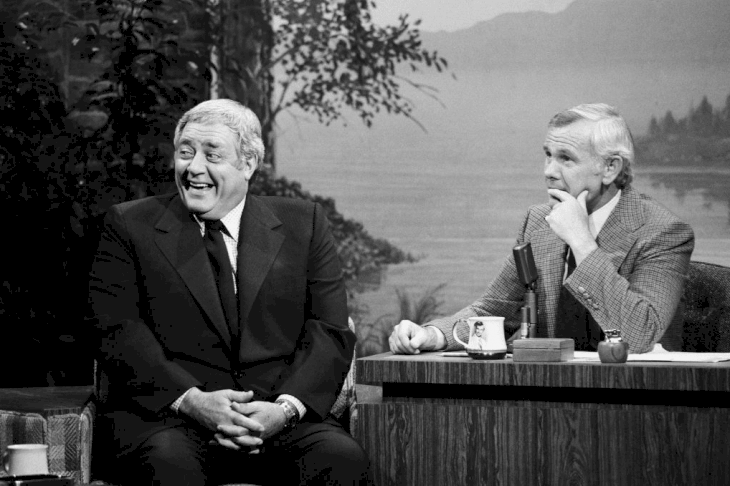 ---
HE MADE FUN OF MR. ROGERS
One of the lowest points in Johnny Carson's comedic career was when he made fun of everyone's favorite neighbor, Mr. Rogers. He dressed up as the character but acted quite the opposite of how Mr. Rogers would act...he did a parody, which did not end well. Due to the backlash he received, Johnny apologized to Fred Rogers.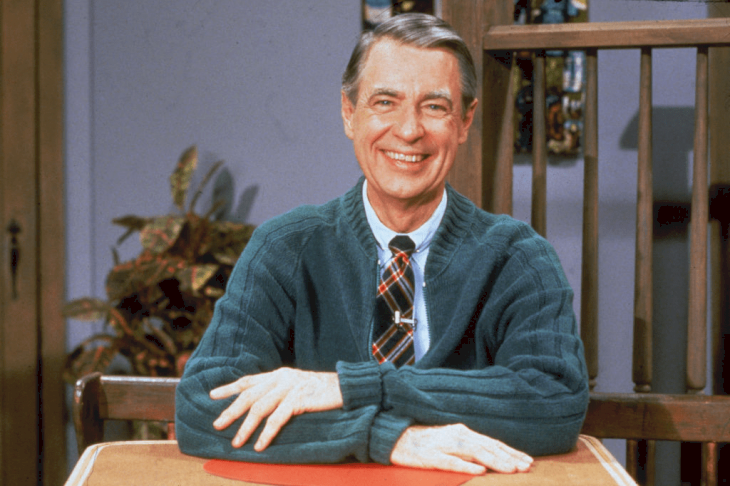 ---
HIS PROBLEM WITH MORRISSEY
In the 1990s, Morrissey was at the peak of his career and so every single show wanted him. The Tonight Show Starring Johnny Carson had succeeded in getting Morrissey to appear on their show, but Johnny never understood people's obsession with the musician. Needless to say, Johnny was not pleased that he was overshadowed by another celebrity…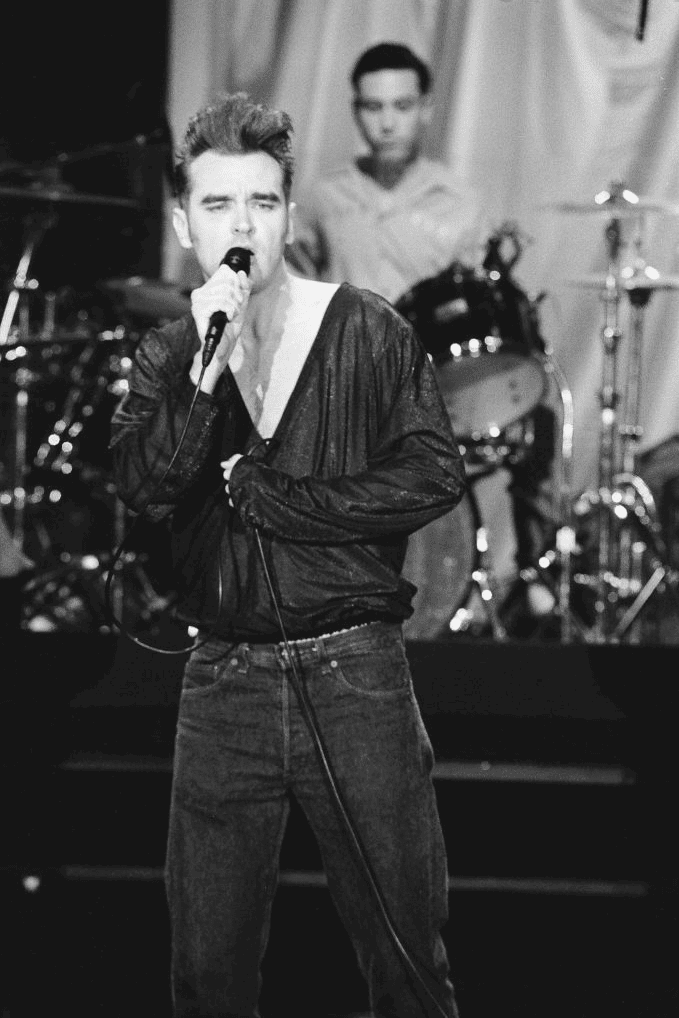 ---
THE 'MATINEE LADY'
If you are one of the few people who can remember The Tonight Show Starring Johnny Carson; chances are that you remember the blonde beauty who was known as the 'Matinee Lady'. Her name was Carol Wayne and she did not find much success in Tinseltown. Instead, she found herself on the beaches of Mexico and she died there as well.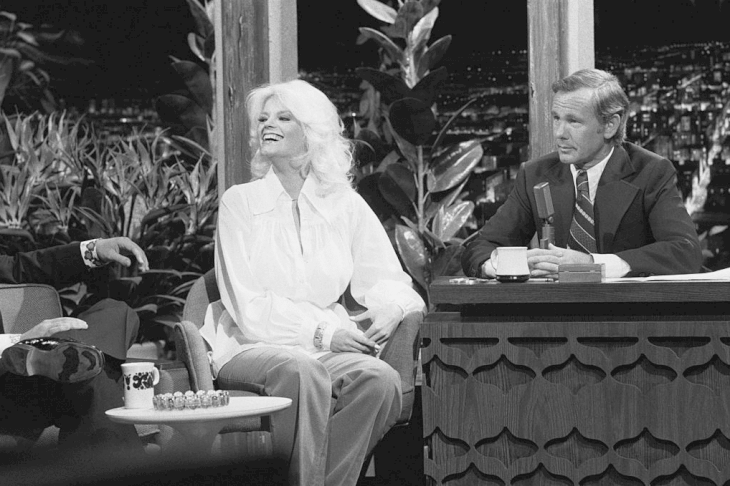 ---
HE WAS APPARENTLY MEAN
Most of the people who have come on Johnny's show almost had one thing to say: Johnny Carson was a mean man. He was believed to even be a bit ruder after time in the bar so people never really wanted to be on his show. However, this was Johnny Carson we are talking about and the exposure that these celebrities got from him was huge.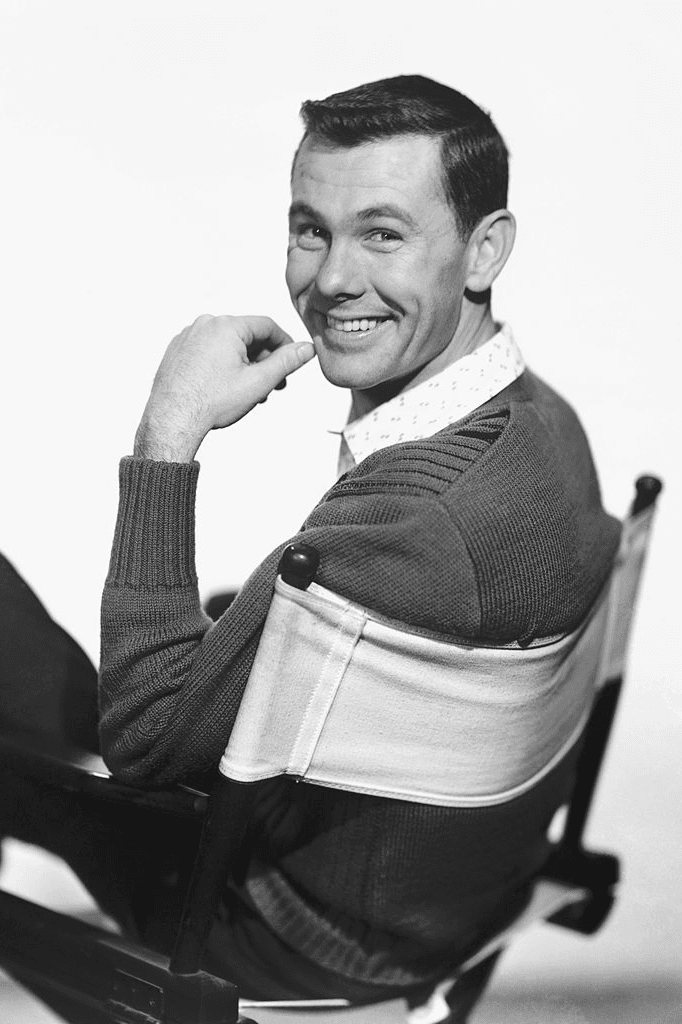 ---
HIS SON WAS EVENTUALLY SENT TO AN INSTITUTION
Back in the heydays of Johnny Carson, mental health and mental illnesses were not really talked about. So when rumors that one of Johnny's sons, Rick, had been struggling mentally, he was then sent to an institution. Johnny also refused to visit Rick whilst he was getting 'treatment' for his mental well-being...quite tragic, really.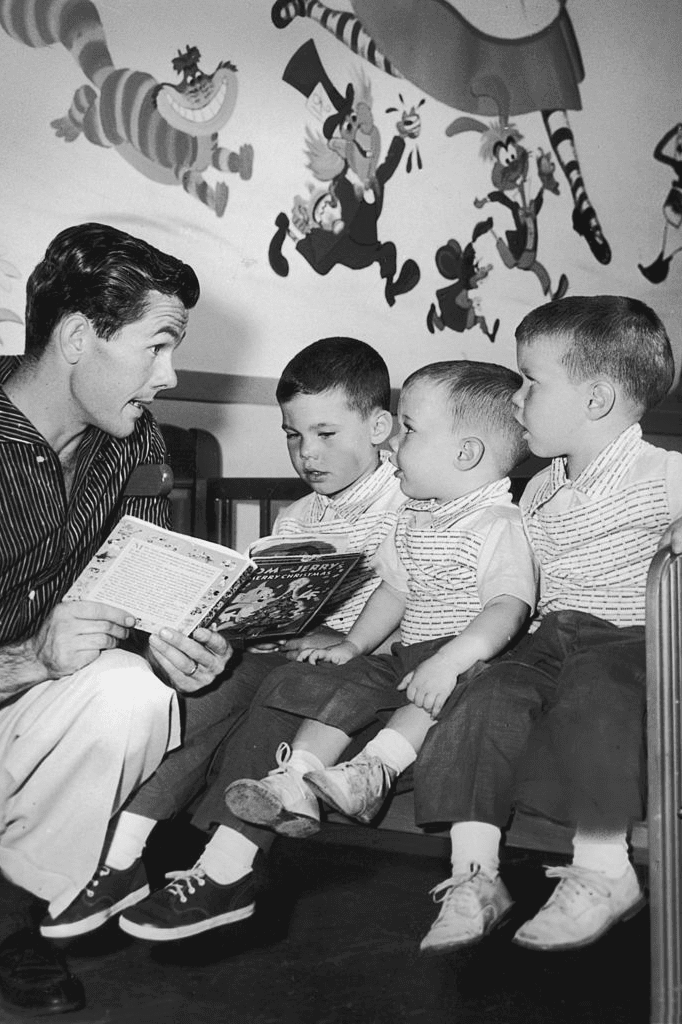 ---
MOTHER DOES NOT ALWAYS KNOW BEST
Whenever he was asked why he had such a terrible demeanor, Johnny Carson always directed the blame at his own mother. Due to his hatred towards Ruth Carson, he did not even go to her funeral. Instead, he simply said of his mother's death, "The wicked witch is dead."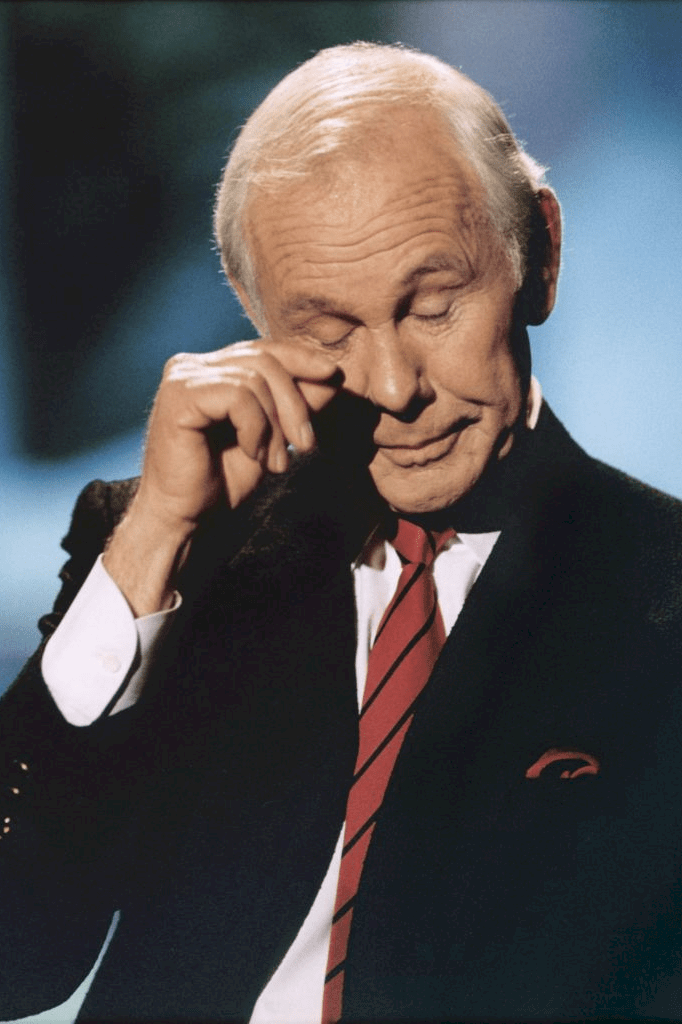 ---
HIS DISAPPOINTMENT IN TODAY'S TELEVISION
During the last few years of Johnny Carson's life, he expressed his regret over the course of which television is now going towards. We know that the legacy left by Johnny was unbeatable, but we also cannot deny the fact that progress is good. Peter Jones said, "He had said he was sickened by what was going on and was glad he got out when he did."
Whether you were a fan of Johnny Carson or whether you remembered the show he hosted, it is undeniable that he was a pioneer. What do you think about Johnny's personality or about his show? Let us know by leaving a comment below, and share this article with your family and friends!