Kaley Cuoco's Drastic Transformation: From Big Bang To Thriller
Kaley Cuoco is known as the next-door neighbour, Penny to an entire generation. But ever since The Big Bang Theory ended, what has she been up to? From opening up a company to shooting intimate scenes in the thriller, The Flight Attendant, Cuoco's been busy. But how has the former child actress made time for herself and her new husband? Let's find out.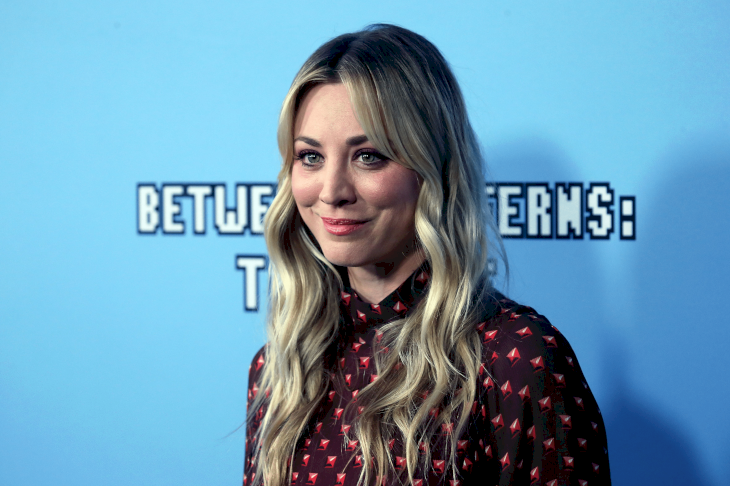 ---
LITTLE BIG ACHIEVER
It's hard to believe, but Kaley Cuoco's first passion wasn't acting, it was tennis! She started playing at 3 and quit at 16 when she decided to give all of herself to the filming and entertainment business. At the same age, Kaley also got her high school degree - earlier than her peers. Very impressive, given that she was home-schooled!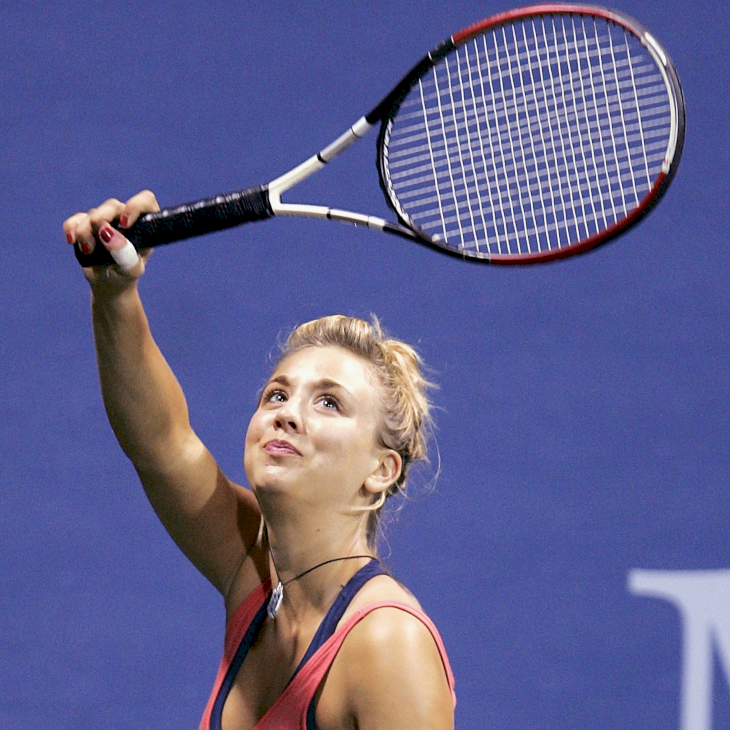 ---
And Kaley's even more of an achiever on-screen. If you look at the list of her appearances, you'll see how long it is - and how early it starts! And that's not even mentioning the TV commercials for Barbie, Oscar Mayer and other brands. Her first TV movie was at age 7 and her feature film debut was at 10.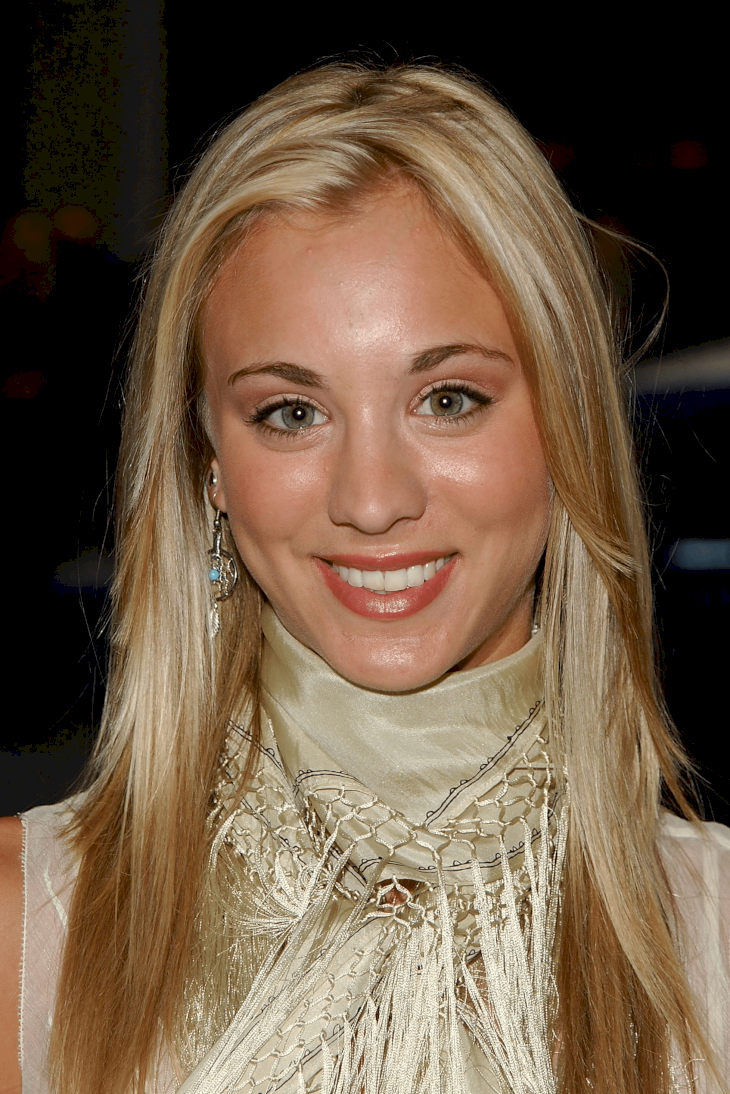 ---
Finally, Cuoco started her dive into TV shows at 9. After playing childhood versions of Claire Danes and Ellen DeGeneres' characters and more, she was cast as a leading actress at 17! She starred as Bridget Hennessy in 8 Simple Rules for three years. Bridget really resembles Penny, who Kaley would later play!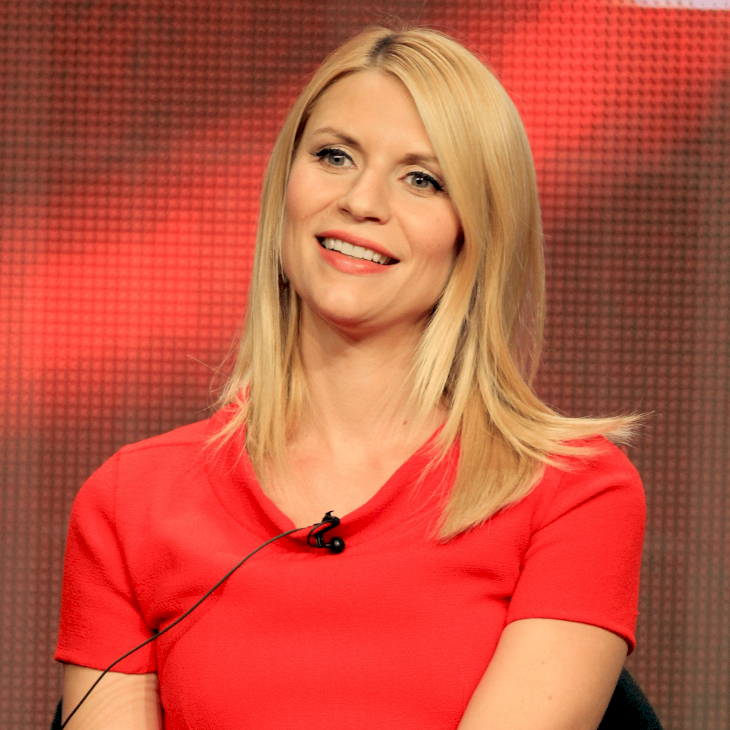 ---
A LIFE LESSON
Yes, both are stereotypes of the blonde, popular bombshell who is interested in her looks, boys and all that stuff. That experience cemented a love for sitcoms and hard work within Cuoco. It also taught the rising star not to let rejections and scrutiny get one down.
---
And of course, she was lucky to learn comedy from John Ritter, who played her on-screen dad for a year till his death in 2003. Kaley's still deeply grateful for everything she picked up from the comedian. Like feeling comfortable with making a joke of yourself in front of a crowd - Kaley nailed it!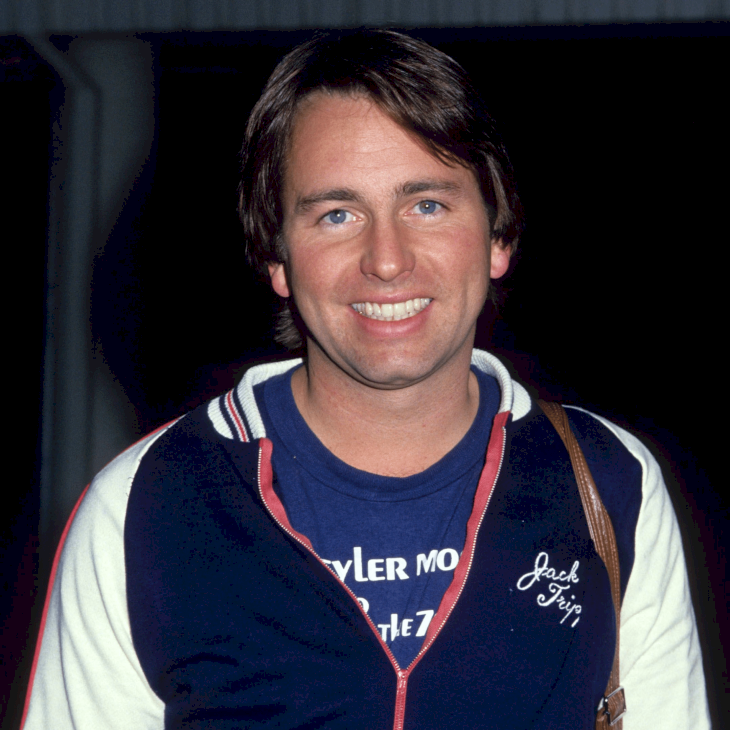 ---
Later, the actress joined the cast of Charmed for the final season as a beginner witch, Billie Jenkins. And after a brief appearance in Prison Break, 21-year-old Kaley Cuoco finally got into the role we all love her for. While she was already famous for 8 Simple Rules, The Big Bang Theory helped her reach another level.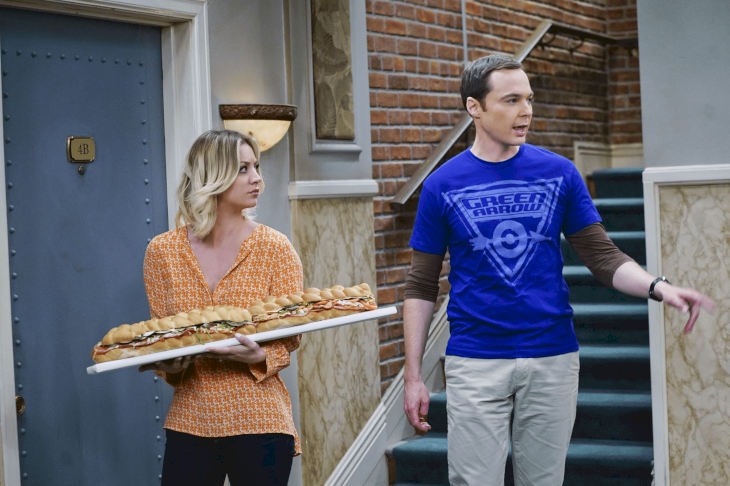 ---
THE HUGE BANG
The actress says that the role of the bombshell neighbor to the awkward nerds in one of the most iconic sitcoms of the decade was a dream role for her. Later, The Big Bang Theory fans were shocked to find out that initially, Penny wasn't even in the first pilot that they filmed!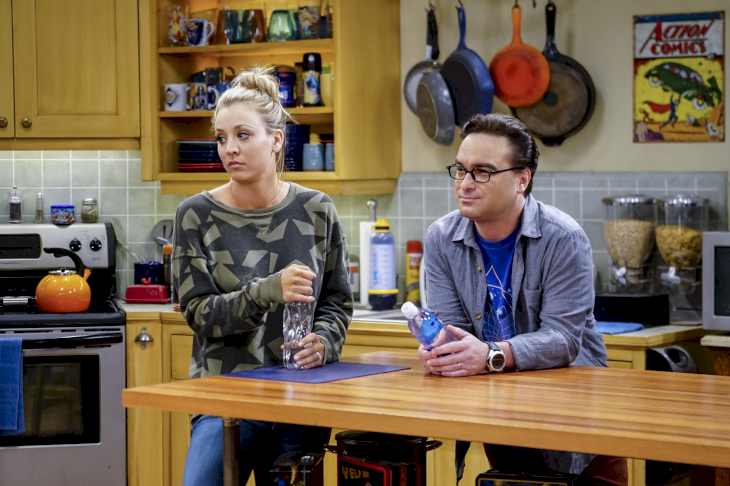 ---
Fortunately, that pilot failed to even get on air and a year later the creators invited Kaley to play the new-turned-favorite character! Since then, we got to enjoy the hit CBS show for 12 years! What a marathon it was for Cuoco! There were some rumors too, like of replacing her with Christina Applegate at some point.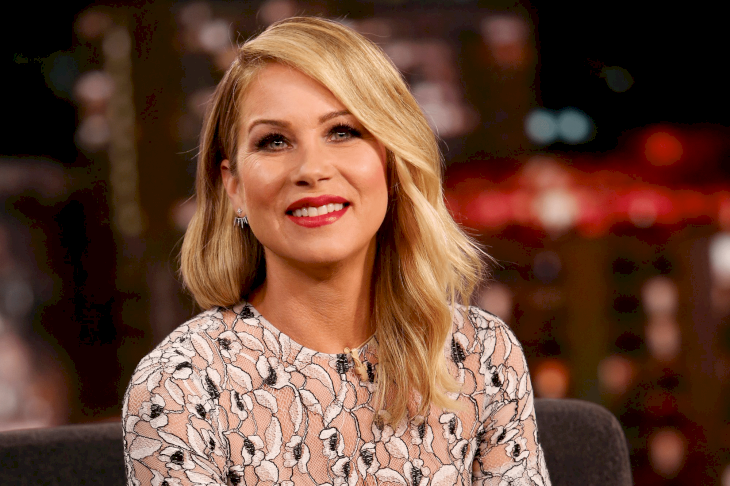 ---
Some thought she was too spoiled on-set and caused dramas. But Kaley rocked it till the very end, proving that gossip meant nothing. Even when, in 2013, she broke her leg so badly in an accident that she almost lost it, the strong woman got straight back to work. She only missed two episodes.
---
Starring in the sitcom gained Cuoco universal fame and the unconditional love of millions around the world. And in 2018, it also brought her the status of the second highest-paid actress on TV after Sofia Vergara. Cuoco earned $1,000,000 per episode! With such a busy schedule, it's hard to imagine the actress had any personal life outside of work.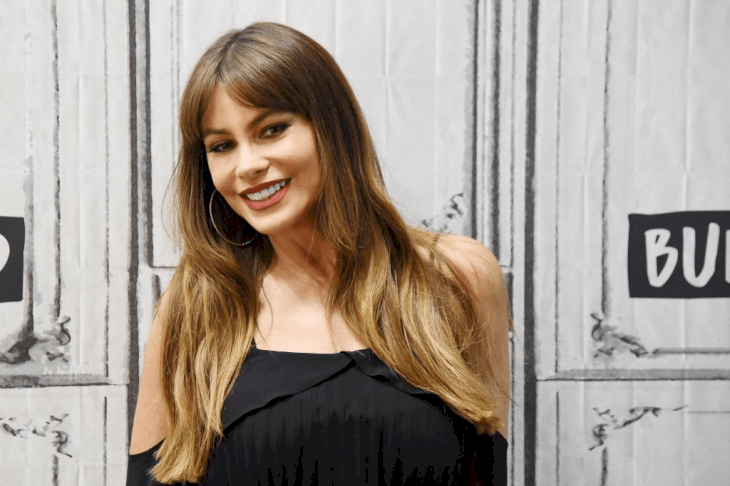 ---
Nevertheless, during that time she managed to secretly date her co-star, Johnny Galecki who plays Leonard, for about two years! She then got married to tennis player, Ryan Sweeting. But it didn't work out as she left him for another man! But we'll talk about her new hubby a bit later.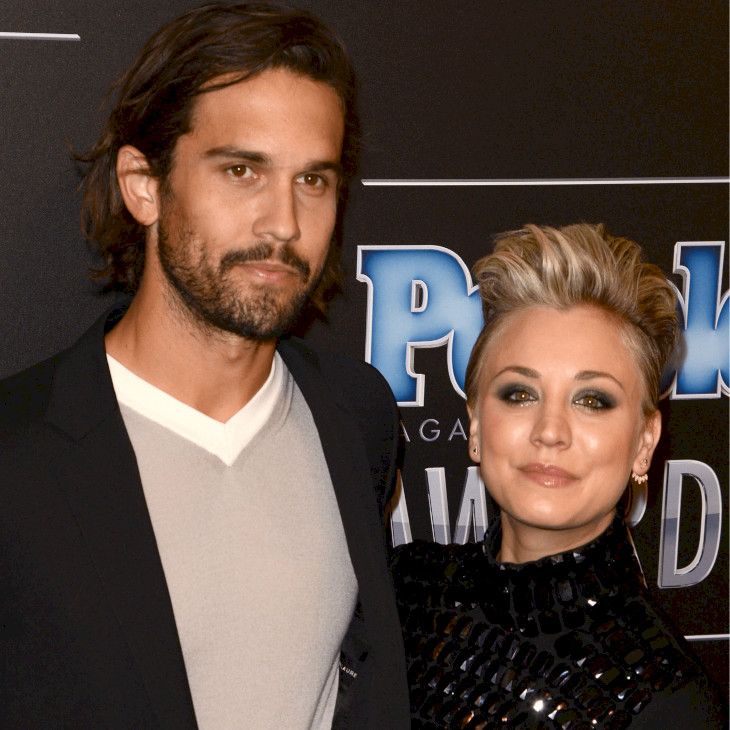 ---
A REAL FAMILY
After all those years spent on set together, The Big Bang Theory cast became a real big bang family. No wonder it was hard for them to say goodbye to the show. Cuoco's goodbye was very touching, "It's terrible! It's so sad! I'm devastated! Barely keeping it together!"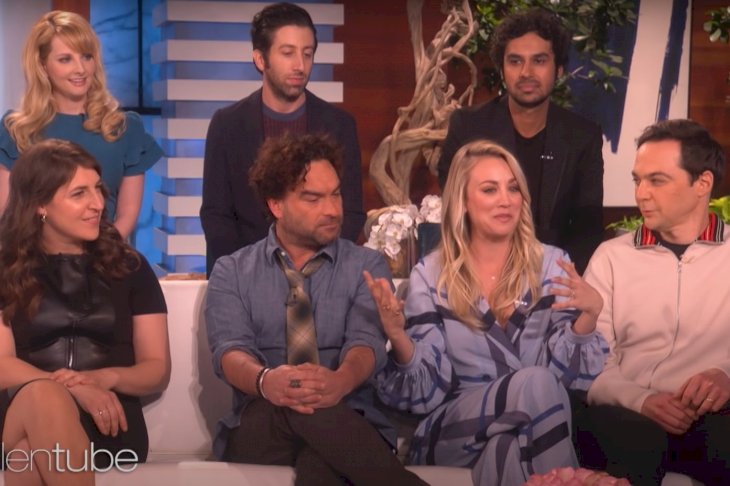 ---
Yet, Penny's ending was a new beginning for Kaley. "Anyone in this business, we cannot let things just happen to us," she said. "No matter if you're coming out of the best show in the world, it is not gonna be handed to you." So, she prepared herself for life after the sitcom in advance.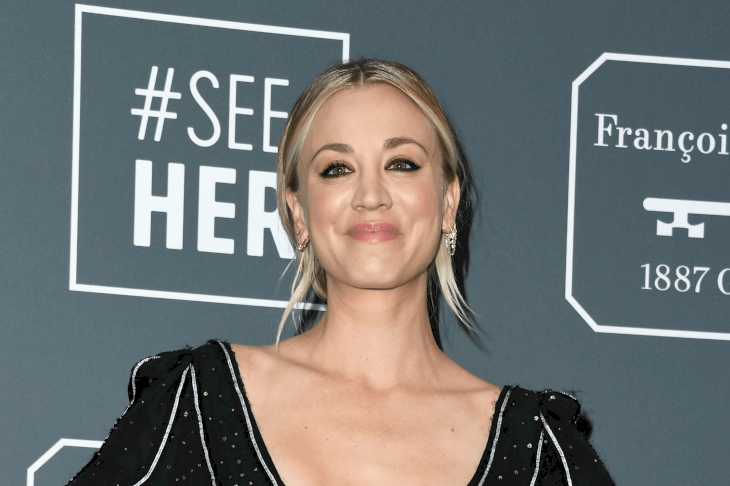 ---
AN EXTENSIVE FILMOGRAPHY
While the show was still on, Kaley Cuoco played supporting roles in several feature films. From the slasher film, Killer Movie and the independent film, Burning Bodhi she starred in all kinds of genres of movies. Then we also have the rom-com movies like The Wedding Ringer and Authors Anonymous.
---
She also got herself into the unrated version of Seth MacFarlane's western comedy, A Million Ways to Die. She then appeared as herself in the Netflix comedy-mystery movie, Handsome. When asked about her extensive filmography, Kaley Cuoco declared, "I don't plan to stop anytime soon. You gotta keep going!" Phew…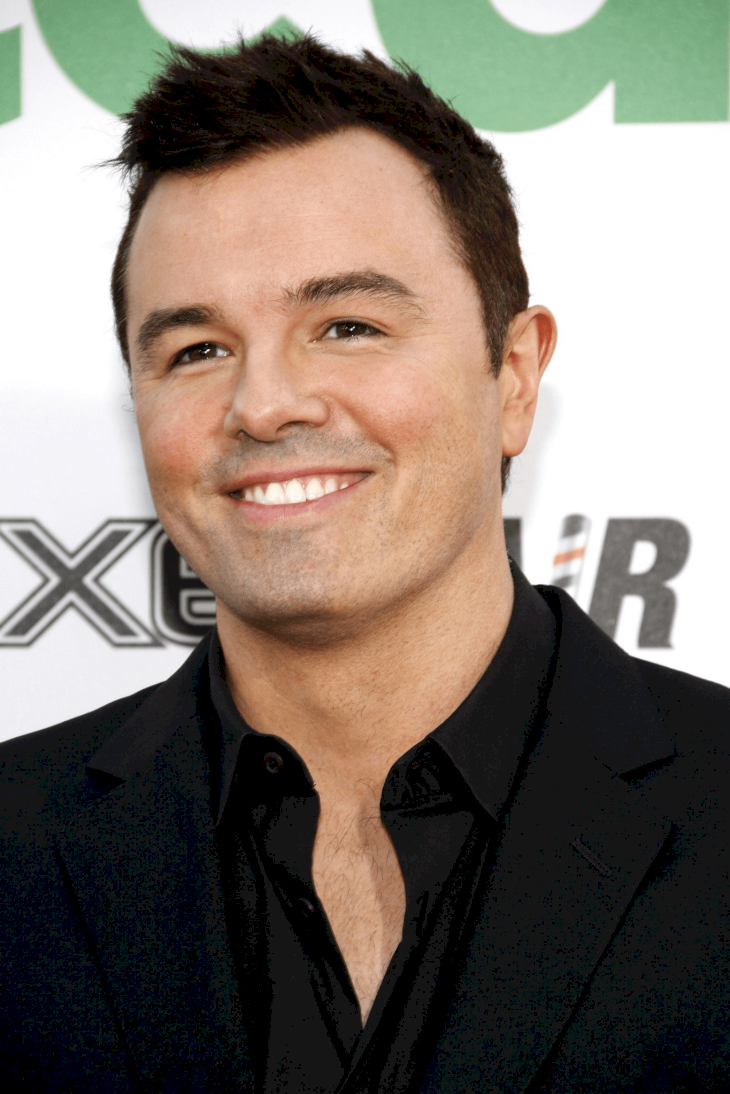 ---
Along with acting, she's also been busy with extra-curricular activities. She became the ambassador of the online travel agency, Priceline joining the star of its commercials since the 90s, William Shatner. Kaley has also graced many A level magazines' covers including the likes of Maxim, Esquire, Cosmopolitan and Women's Health.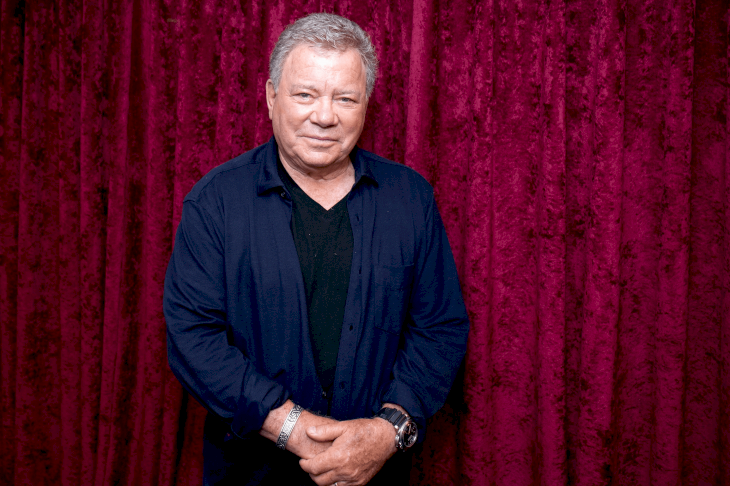 ---
The Big Bang Theory actress also hosted a web series of 5 episodes for Shell on YouTube called - The Great Travel Hack. Yet, the boldest career move was made two years prior to The Big Bang Theory finale. Cuoco founded her own film and television production company - Yes, Norman Productions.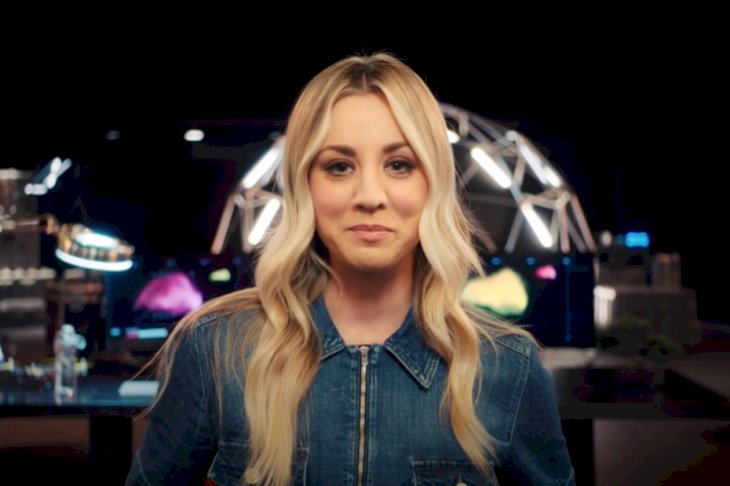 ---
FULL-ON GIRL BOSS
First of all, the title of Kaley's solo endeavour is adorable - it's after her adopted dog Norman! Secondly, it's her statement as a full-on girl boss, as she put it for Cosmopolitan. The newly-minted producer stressed that she's been in the business for a while and worked with the best, so now she doesn't let people mess with her.
---
"I want to show girls out there that you can be cool, wear yoga clothes, and run your own…company. I want to be sitting down a few years from now and have so many projects going. That's what I'm excited about." Right off the bat, Yes, Norman Productions entered an exclusive multi-year deal with Warner Bros. Television!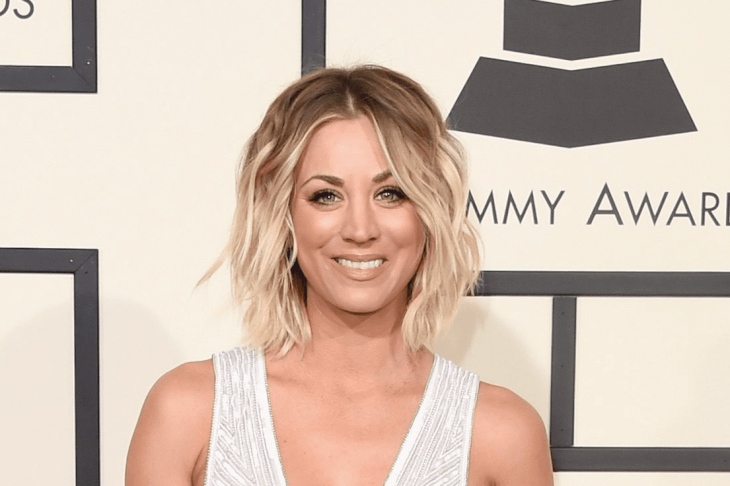 ---
Soon after, Cuoco was the executive producer for the DC Universe series, Harley Quinn and even voiced the titular character. The company's next best decision was to get the rights to the book, The Flight Attendant by Chris Bohjalian. Because it was just meant to be developed into a limited series with Cuoco as its executive producer and main star.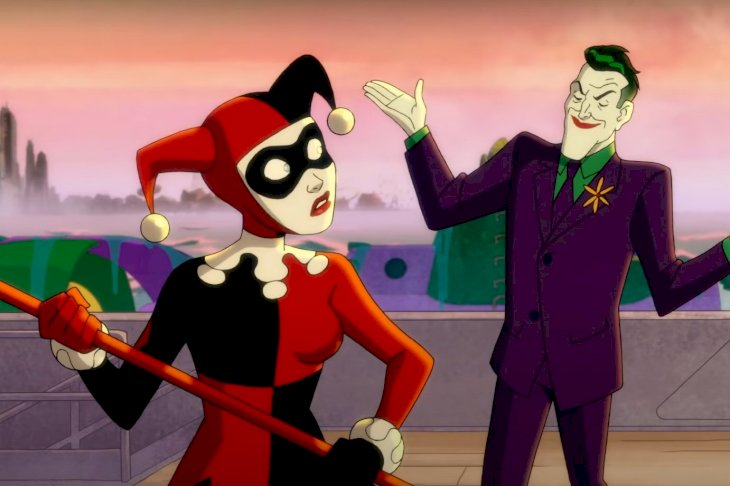 ---
FLY HIGH
The dark, comedic thriller of eight episodes premiered this November on HBO Max and attracted a lot of attention. Everybody was dying to see what post-Big Bang Kaley Cuoco is like. And woah, is she drastically different! Her character, flight attendant Cassie Bowden, loves to party as Penny did, but she takes it to a whole another level.
---
Without spoilers, let's just say that the story grows pretty dark and emotional. And the actress was really excited to play the new character. She elaborated, "I got to play so many different emotions that I've never been able to do before. I've never had the opportunity, so this was my time."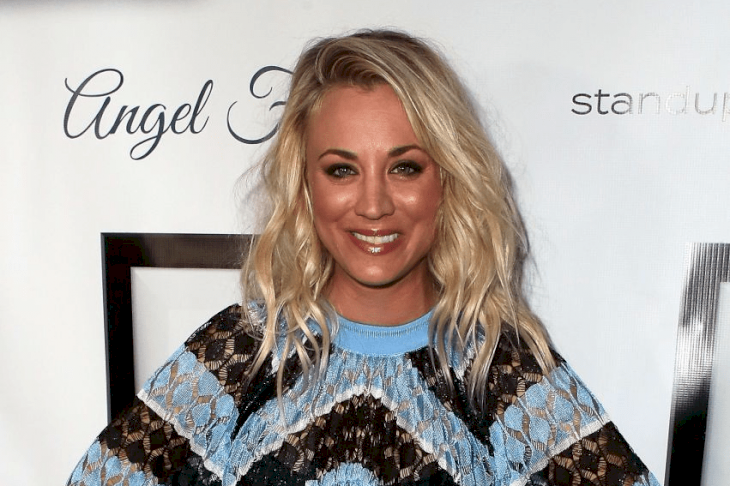 ---
Kaley Cuoco is convinced that this is her coming-out party in the sense of showing everyone that she can do something other than comedy. The actress said to USA Today, "This is my way of pushing the door down and going, 'I can do more and I love doing more.'" And we are so proud of her!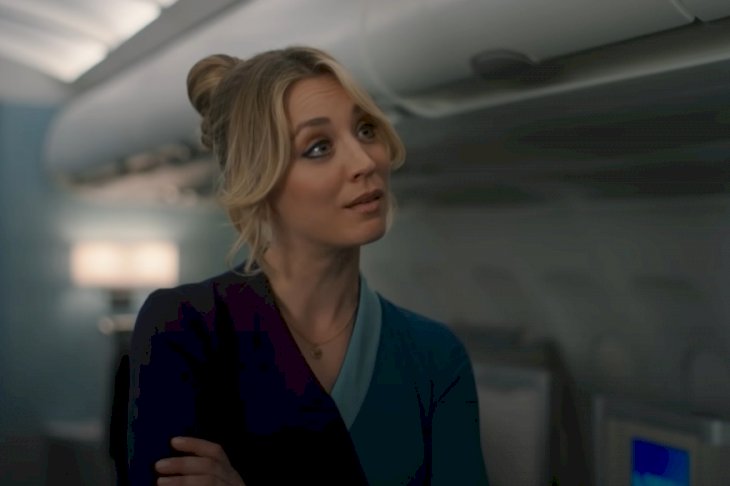 ---
Even when Kaley had her moments of doubt on set, director Susanna Fogel said that she shouldn't change a thing that had gotten her to that point. Cuoco remembers the statement was so freeing, it almost made her cry. The star definitely conquered new heights while shooting The Flight Attendant.
---
AWKWARD NEW MOMENTS
And some of them were opposite Michiel Huisman, who plays a passenger-turned-lover in the series. You all know him as a lover of another well-known female character - the Mother of Dragons in Game of Thrones! Can you imagine a better partner to debut with, in your first ever intimate scene? Well, Kaley shared this experience with him.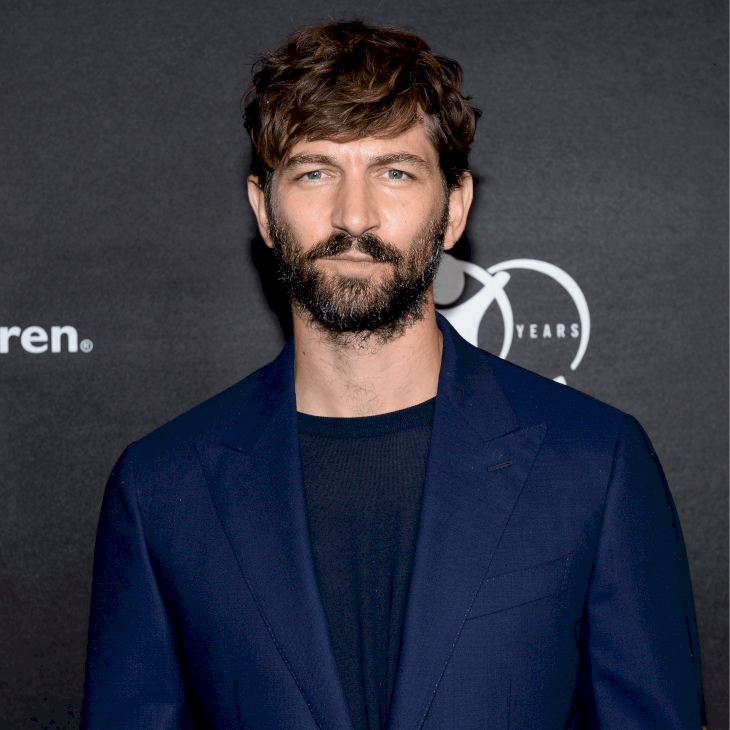 ---
She remembered filming it, "When they called action, I still wasn't really giving my all. Michiel finally goes, 'It looks like you're hovering over a public toilet. What are you doing?' I'm like, 'I don't know what I'm doing.' So he had to awkwardly teach me how to have fake sex."
---
Steven Molaro, the executive producer of The Big Bang Theory and its spin-off Young Sheldon, was "blown away" by Cuoco's transition. Among other positive reviews of the show from critics, Rolling Stone pointed out that "Cuoco is sharp and likable throughout - two necessary ingredients for playing a character who makes a scene wherever she goes."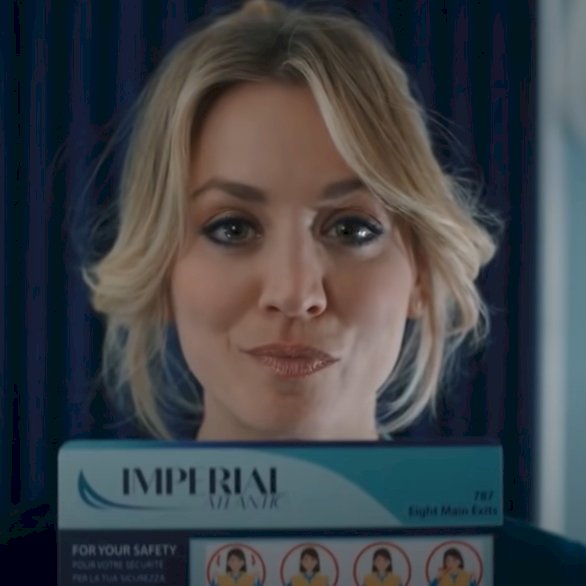 ---
WHAT'S NEXT
The Flight Attendant is doing so great so far that it might even get a second season. In the meantime, Kaley Cuoco's again been busy. She has been filming an upcoming action comedy titled The Man from Toronto along with a really cool cast that includes Kevin Hart and Woody Harrelson.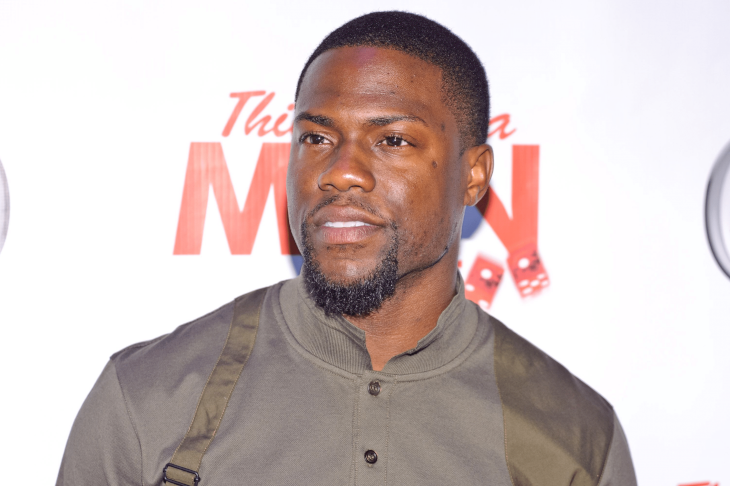 ---
She is also going to produce and star in America's Sweetheart. It is a half-hour comedy being developed for Apple TV+. And besides acting and producing, this lady-boss has got plenty of other stuff to do. Oh wow, someone's all booked and busy! But Cuoco somehow also manages to get in some me-time.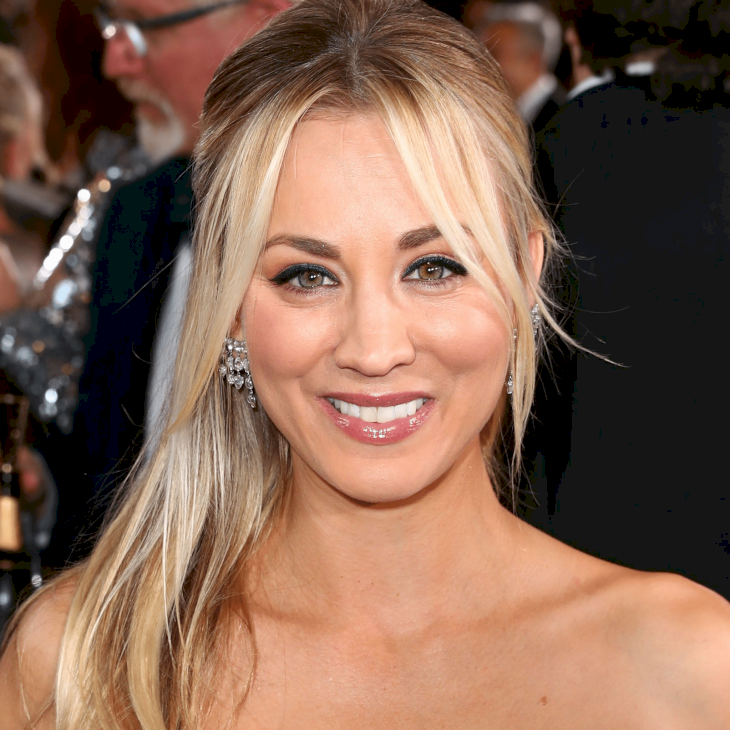 ---
BEHIND THE SCREEN
Long ago Cuoco's mom made a rule: if you want to do acting, you have to pick up something else, too. By now Kaley's not only been playing tennis, but also pursuing her equestrian passion. Although, the actress' stardom has caused a bit of trouble here.
---
She explained, "Bringing paparazzi to horse shows is not a great idea, it spooks the horses, so I've actually started showing under a secret name." She's also almost obsessed with her appearance, as the producer commits to working out 5 days a week. Look like gym may also count as a hobby. Oh, and she hikes too!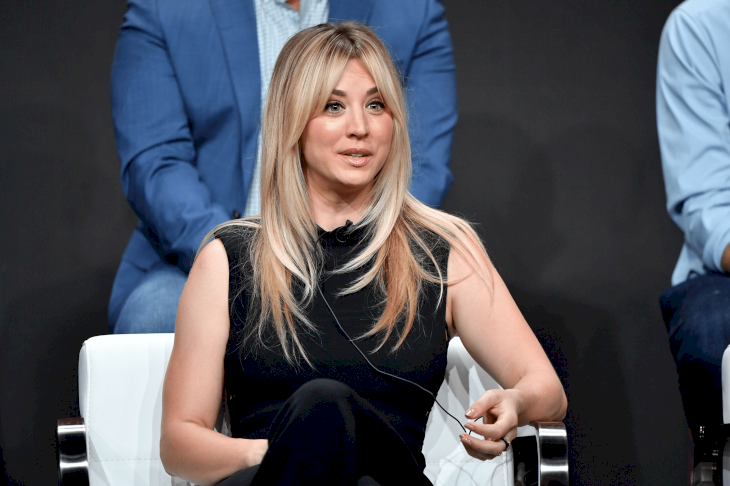 ---
OPEN ABOUT PLASTIC SURGERY
Speaking of looks, Cuoco revealed to Women's Health magazine that she underwent plastic surgery on her nose and breasts and had a filler in a line on her neck. In her words, it's the best thing she ever did! It's a pretty open and healthy outlook compared to some celebrities who often hide the procedure.
---
She said,
As much as you want to love your inner self ... I'm sorry, you also want to look good. I don't think you should do it for a man or anyone else, but if it makes you feel confident, that's amazing.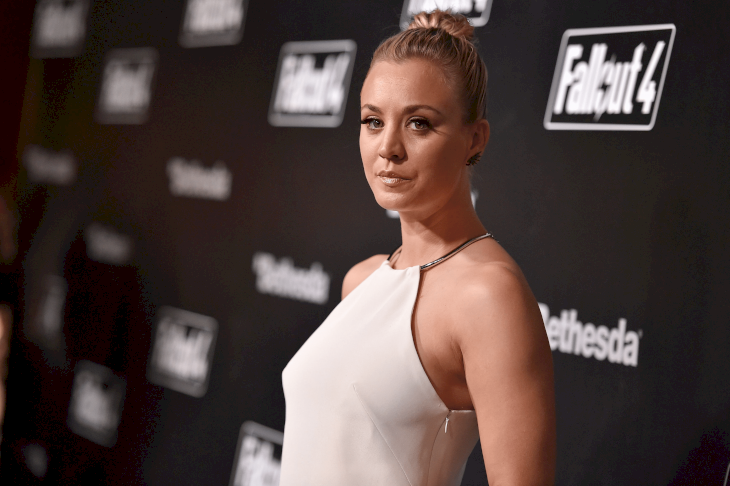 ---
AN ANIMAL LOVER
Kaley's other obsession is animals! Remember the name of her company? Besides Norman, recently she's become a caring owner to multiple dogs and horses. That's because Cuoco has finally moved in with her husband, Karl Cook who shares the same passion for animals. And for horse riding!
---
After Cuoco's split with her first husband, she started dating Cook, a professional equestrian and son to billionaire Scott Cook. She recalled their first meeting in 2016, "We met at a horse show. I finally found my horse guy." Two years later, they tied the knot, had their honeymoon in the Alps but… lived separately.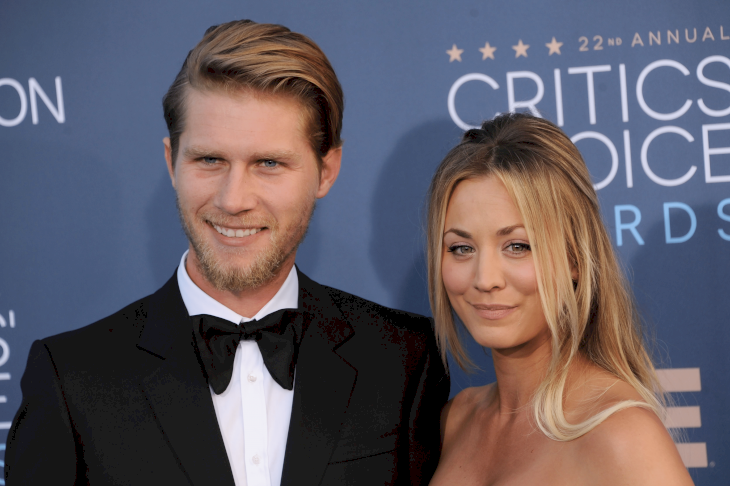 ---
Cuoco admitted that their marriage was unconventional but couldn't understand what all the fuss around it was about. It turns out that besides breaking social stereotypes, the spouses were also waiting for their huge new villa to be finished. And when it finally was, they moved into their joint home, bringing all of their pets together.
---
As a couple, they've adopted a mini horse, Shmooshy who has her own personal Instagram account. Now Karl and Kaley - the perfect match - are talking about having kids! With an entire animal kingdom around, looks like the kids will be the luckiest and happiest little ones on the continent!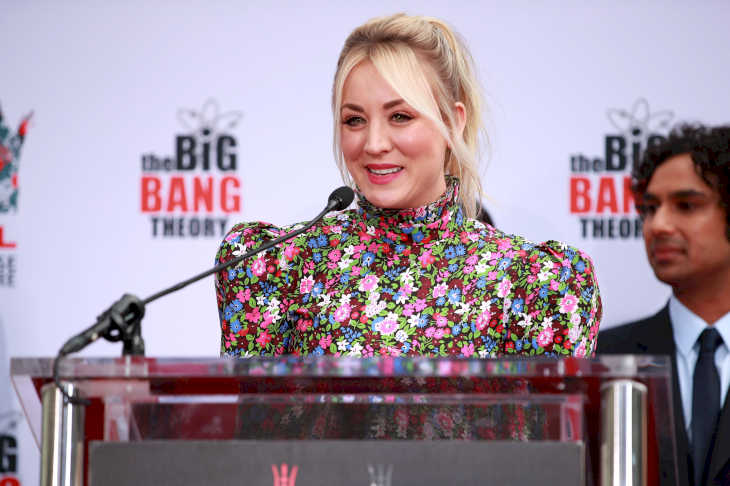 ---
Well, Kaley Cuoco is having the best time of her life on all fronts and continues to shine since leaving The Big Bang Theory behind. Still, we'll always love Penny, won't we? What do you think of the post-Big Bang Kaley? And have you seen her newest show, The Flight Attendant? Let us know.