The Facts You Didn't Know About "Dances With Wolves"
With twelve Academy Awards nominations and seven wins, "Dances with Wolves" was one of the most emblematic movies of the 1990s and, to this day, still remains one of the most epic western movies to be filmed. Thirty years have passed since it was first released, yet there is still much to say about it. Let's have a look at some facts you might not know!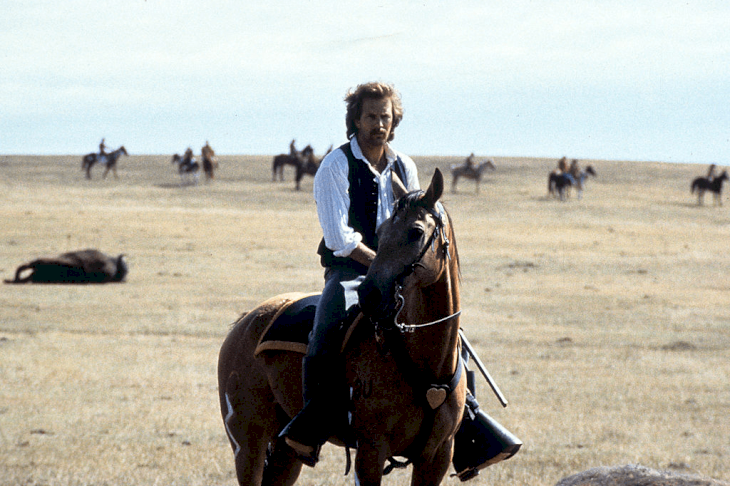 ---
THE PLOT
"Dances with Wolves" follows the life of Lieutenant Dunbar, a Civil War soldier, and the relationship he slowly forms with members of a Lakota tribe. Falling in love with their lifestyle, Dunbar decided to leave the life he has known behind and joins them in their simplistic way of living.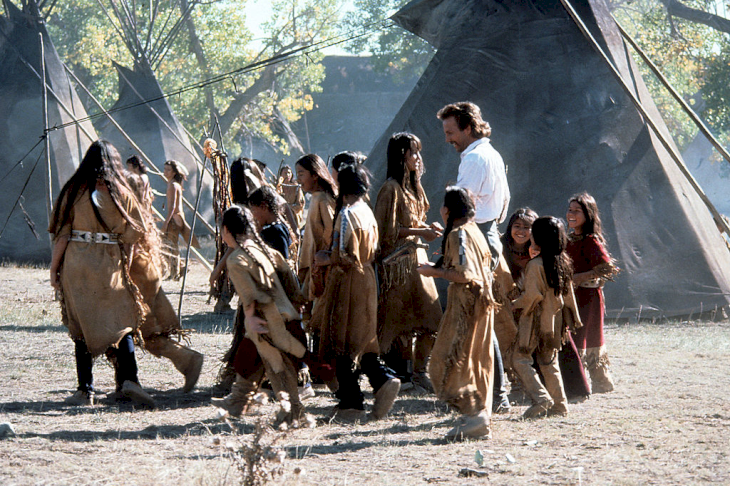 ---
KEVIN COSTNER / LIEUTENANT DUNBAR
Kevin Costner was the Director of "Dances with Wolves" and also took the starring role of Lieutenant Dunbar. Born in 1955 in California, Costner decided to pursue a career in acting after finishing his studies. Before this movie, he had already made a name for himself with his performances in "The Untouchables", "Bull Durham", and "Field of Dreams".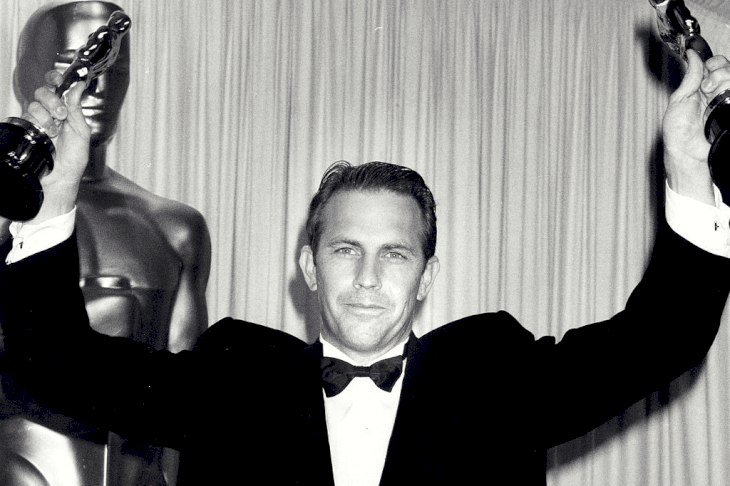 Being a prevalent choice for action dramas, he was the leading man in movies such as "The Postman", "Robin Hood", and "The Bodyguard". In 1991, he won two Oscars for his work in "Dances with Wolves". In 2013, Costner won a Golden Globe for Best Performance by an Actor in a Miniseries, for his role in "Hatfields & McCoys".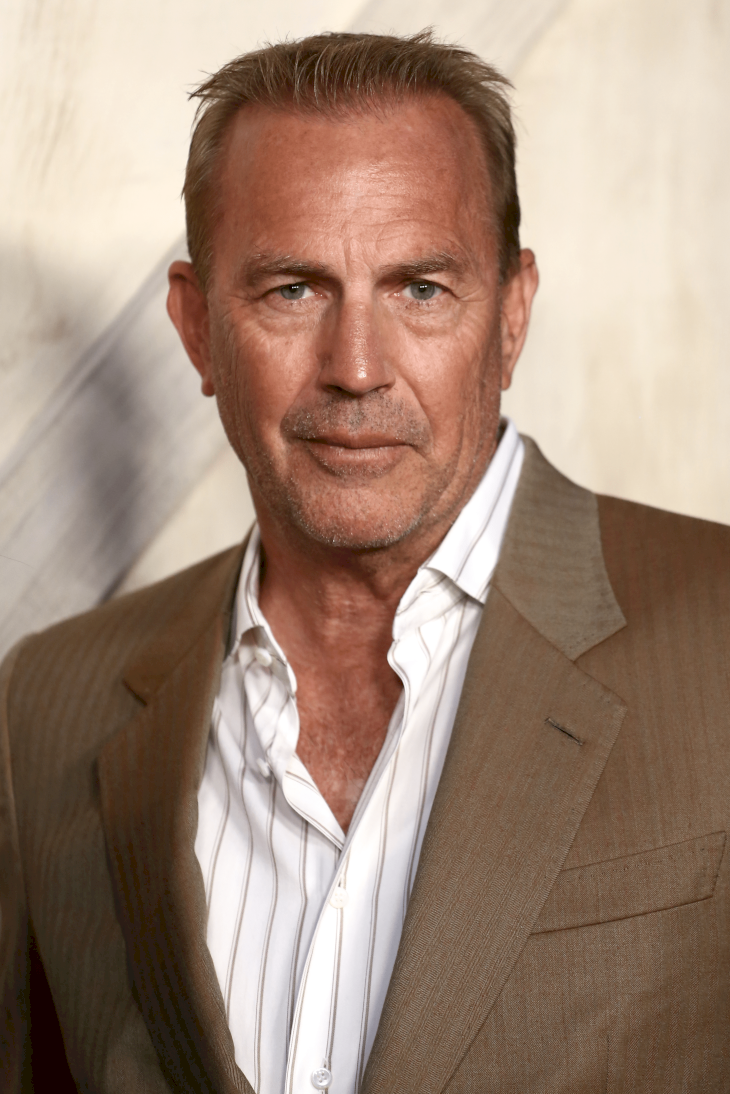 ---
MARY MCDONNELL / STANDS WITH A FIST
Mary McDonnell began her career in theater in New York, however, she soon switched to television and movies, especially in the beginning of the 1980s. Her appearance in "Dances with Wolves" catapulted her into stardom, and she soon got the role that landed her an Oscar nomination in the movie "Passion Fish".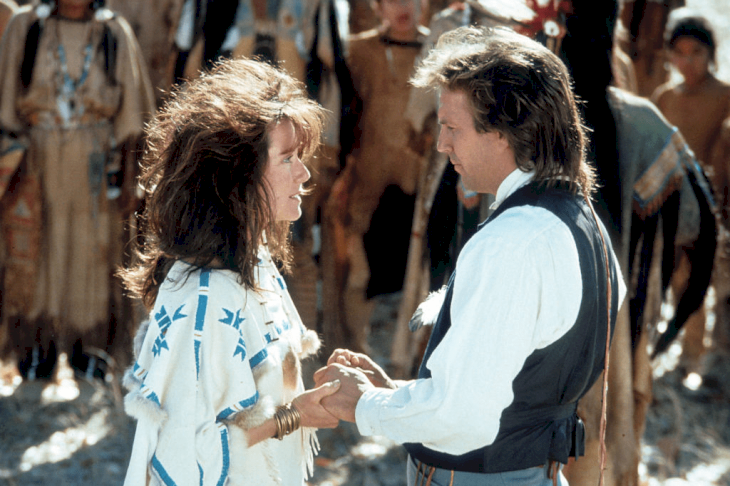 As time went by, McDonnell began developing her career further into television series. She had a recurring role in the popular series "ER", as well as landed a role in "Battlestar Galactica". More recently, the actress was part of "The Closer", "Fargo", "Crime Graves", "Veronica Mars", and "Mariette in Ecstasy".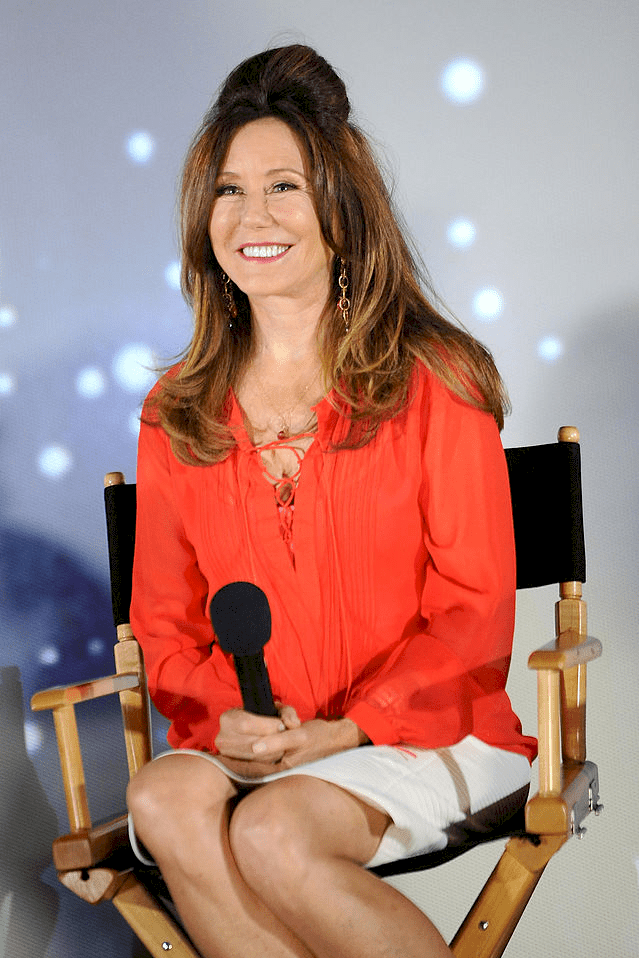 ---
GRAHAM GREENE / KICKING BIRD
Graham Greene is originally from the Six Nations Reserve in Canada, and he is an Oneida Indian. Born in 1952, he is best known for his roles in "The Green Mile", "Wind River", "Maverick", and of course "Dances with Wolves". Green graduated from The Centre for Indigenous Theatre's Native Theatre School program, and quickly began his acting career.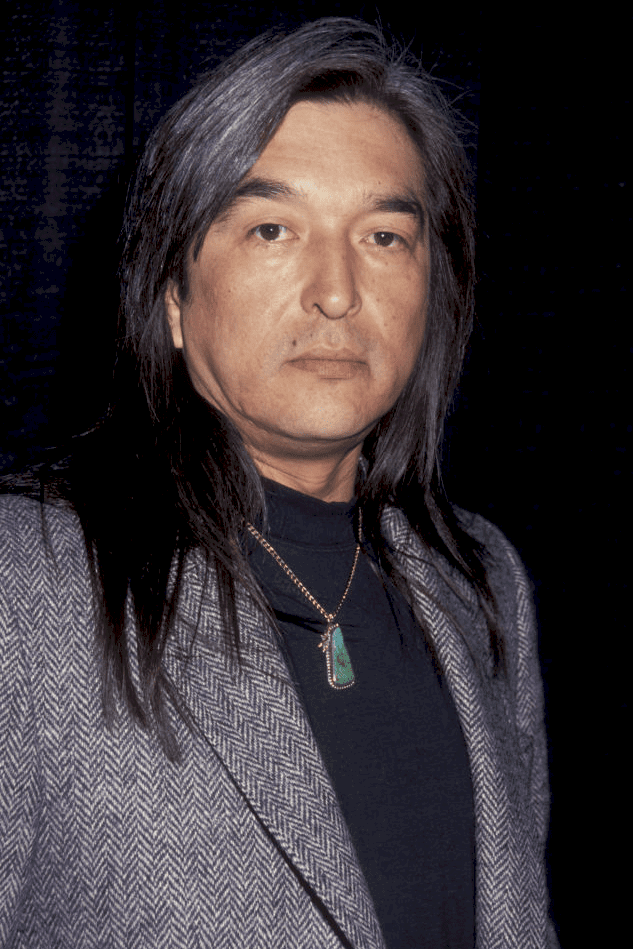 His most renowned roles were from the 1990s, but Greene kept on developing his career, having amounted to over 160 credits in total. Recently he was involved in several productions, including "A Dark Foe", "The Weekend Fix", and "Blue Ridge". He also completed projects that will be released in the new year, including "Defining Moments" and "Le loup et le lion".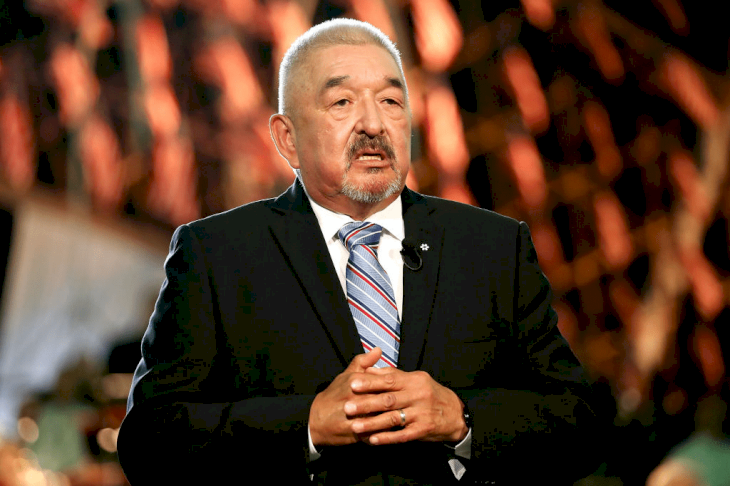 ---
RODNEY A. GRANT / WIND IN HIS HAIR
Rodney Grant was born in 1959 and is a Native American, having been raised in the Ohama Reservation in Macy, Nebraska. He was raised by his grandparents until 1982, and he soon began acting. Being best known for "Dances with Wolves", he also took part in "Ghosts of Mars", "Wild Wild West", and "Geronimo: An American Legend".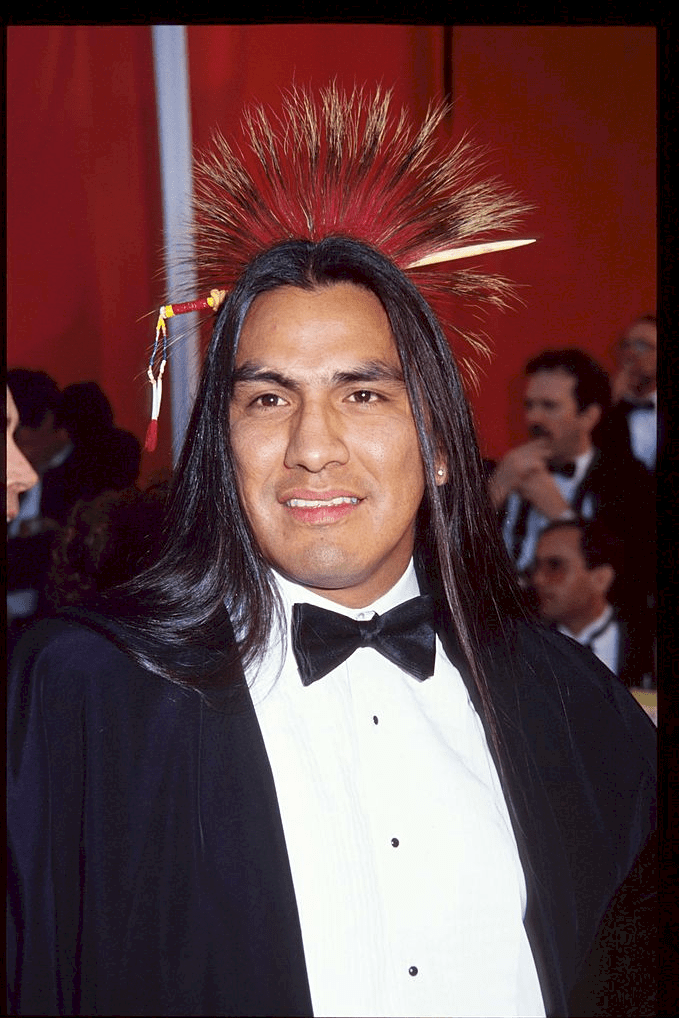 Apart from his career in acting, Grant has been very involved in youth activities and served on the Native American Advisory Board for the Boys and Girls Clubs of America. He has retired from acting in 2012, with his last project being "Dark Blood". Before that, he appeared in "Shouting Secrets", "Just a Dream", and "Don't Come Knocking".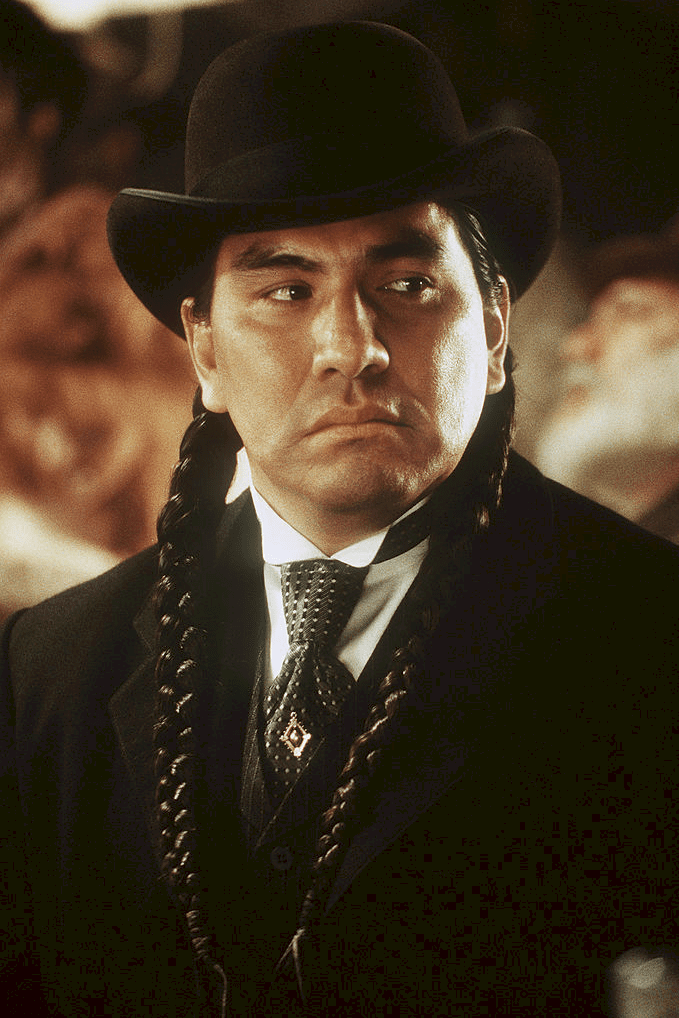 ---
FLOYD 'RED CROW' WESTERMAN / TEN BEARS
Westerman is a Dakota Sioux Indian and, while he made a name for himself as an actor, he is also a singer and songwriter who works closely with the activism for Native American communities. Two of his songs, "Custer Died For Your Sins" and "BIA Blues", were very influential in the spread of powerful messages.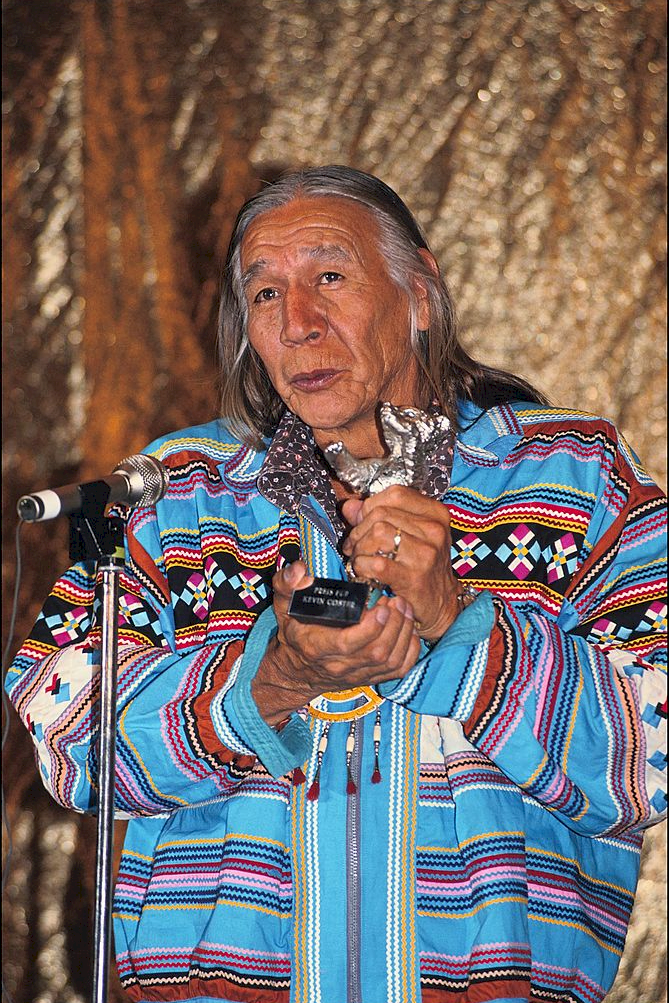 Counting with two dozen credits in movies and series, including "Hidalgo", "Dharma & Greg", and "The X Files", Westerman's main goal in life was to bring awareness to Indian self-determination, human rights, and environmental protection. Sadly, Westerman passed away due to illness on December 13th, 2007, in Los Angeles.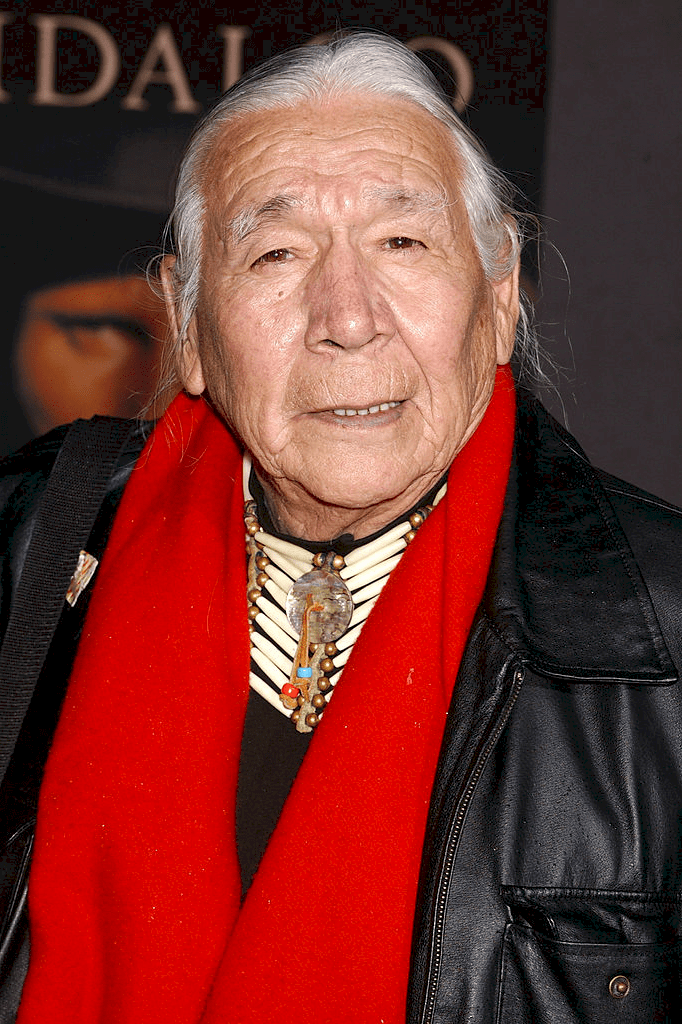 ---
TANTOO CARDINAL / BLACK SHAWL
Born in 1950 in Alberta, Canada, Tantoo Cardinal is the most widely recognized Native actress of her generation, and she has done an incredible job in representing her culture and community. While she still works as an actress, she is also very well-known for her activism for environmental causes.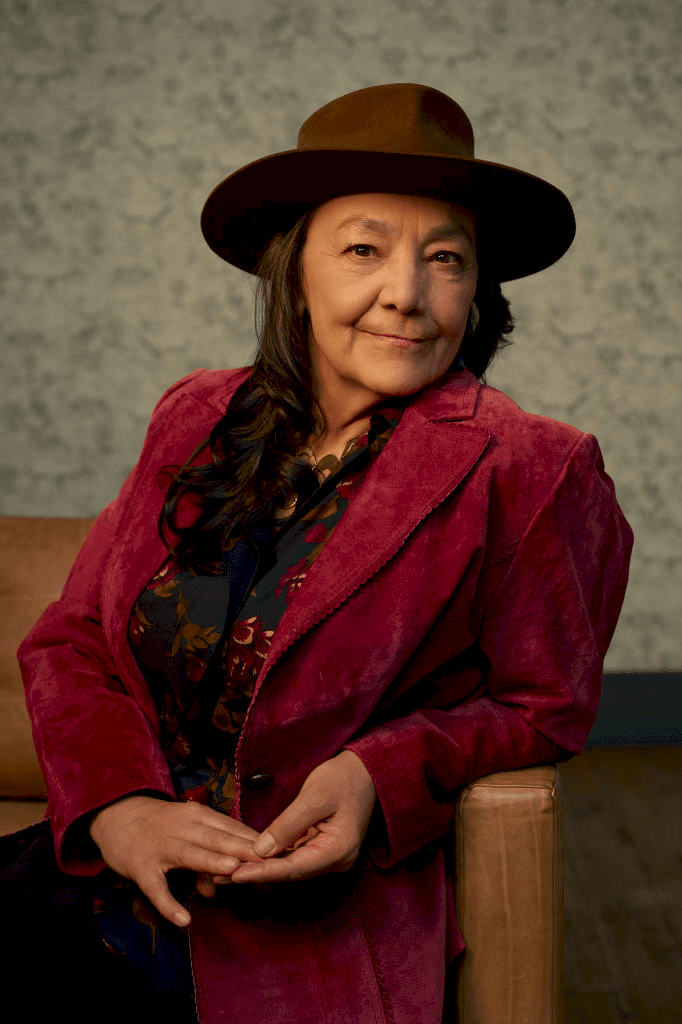 She is best known for her roles in "Dances with Wolves", "Black Robe", "Smoke Signals", "Wind River", and "Through Black Spruce". Recently she was involved in productions such as "The Last Manhunt", "The Beast, Heroes of the Wildfire", and "The Corruption of Divine Providence". Throughout her career, Cardinal also won a Gemini Award and a Canadian Screen Award.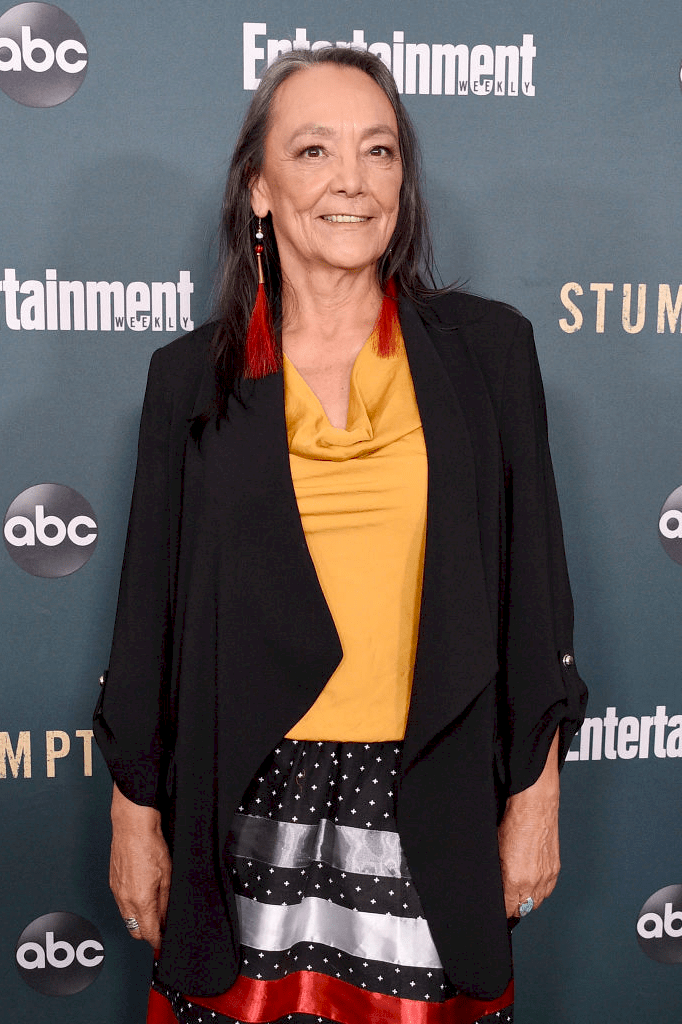 ---
ROBERT PASTORELLI / TIMMONS
Having begun his career as a boxer, Robert Pastorelli got involved with a few bad influences, however, he managed to overcome this and chose theater as a way of stepping forward in life. He is best known for his acting performances in "Eraser", "Michael", and "Beverly Hills Cop II".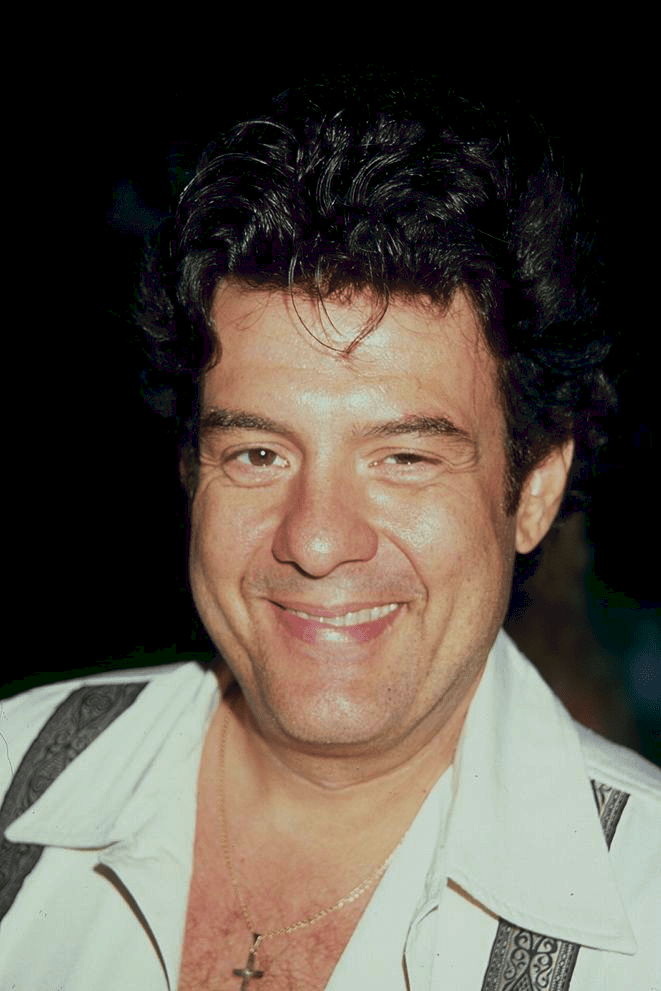 Pastorelli also took some recurring roles in the television series "Murphy Brown" and "Cracker". Outside of acting, he became known for being associated with the case of Charemon Jonovich. Sadly, the actor fell into his old habits again and he passed away in 2004. He was only 46 years old at the time.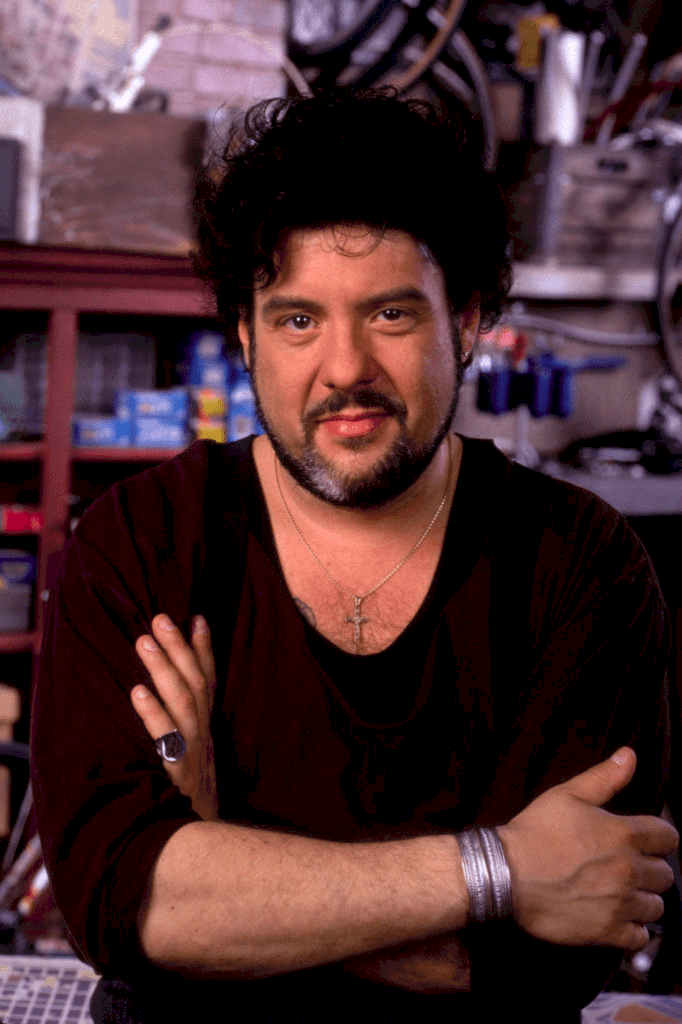 ---
THE BOOK THAT INSPIRED THE MOVIE
"Dances with Wolves" was written by Michael Blake, who initially wanted to turn his idea into a screenplay. After discussing his ideas with Kevin Costner, with whom he shared an acting class, Costner recommended that Blake writes a book first, as it would probably gather more interest from studios.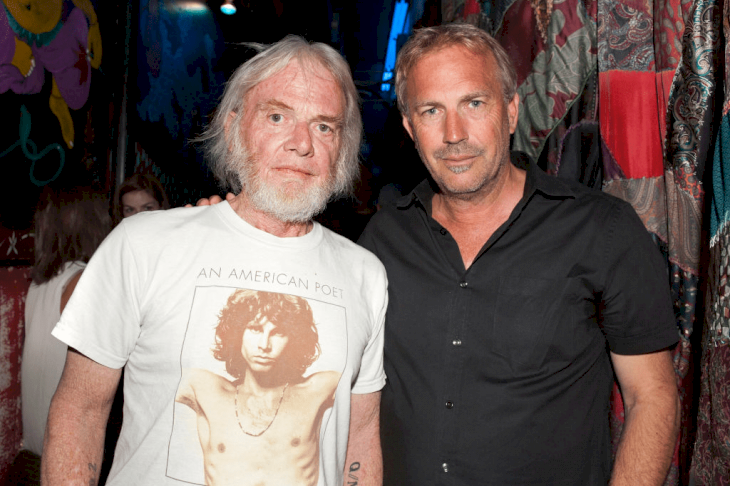 After spending several months writing the story, Blake sent his finished book to a series of publishers, however, no one seemed to be interested in publishing it. Several rejections later, and almost with no hope to ever see his book published, Blake was contacted by Fawcett, and "Dances with Wolves" quickly hit the shelves.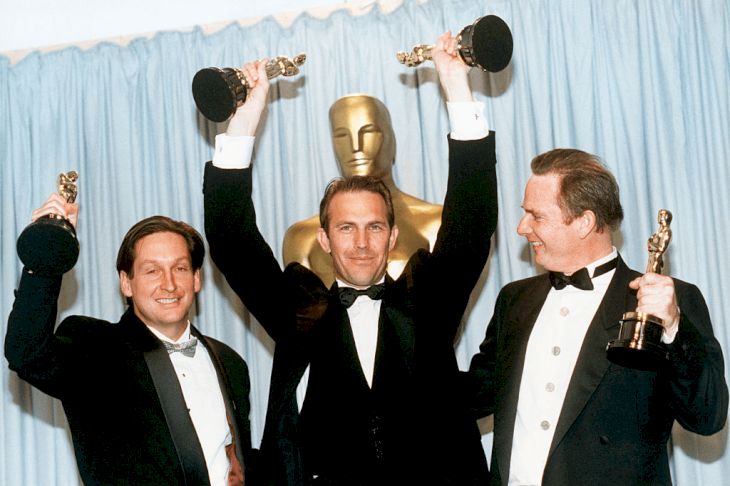 ---
KEVIN COSTNER WAS NOT SUPPOSED TO BE THE DIRECTOR
Costner was one of the first people to ever hear about the story of "Dances with Wolves", being in fact the one that suggested turning it into a book. At the start of the project, his involvement in the project was related to finding a Director to take on the filming and production of the movie.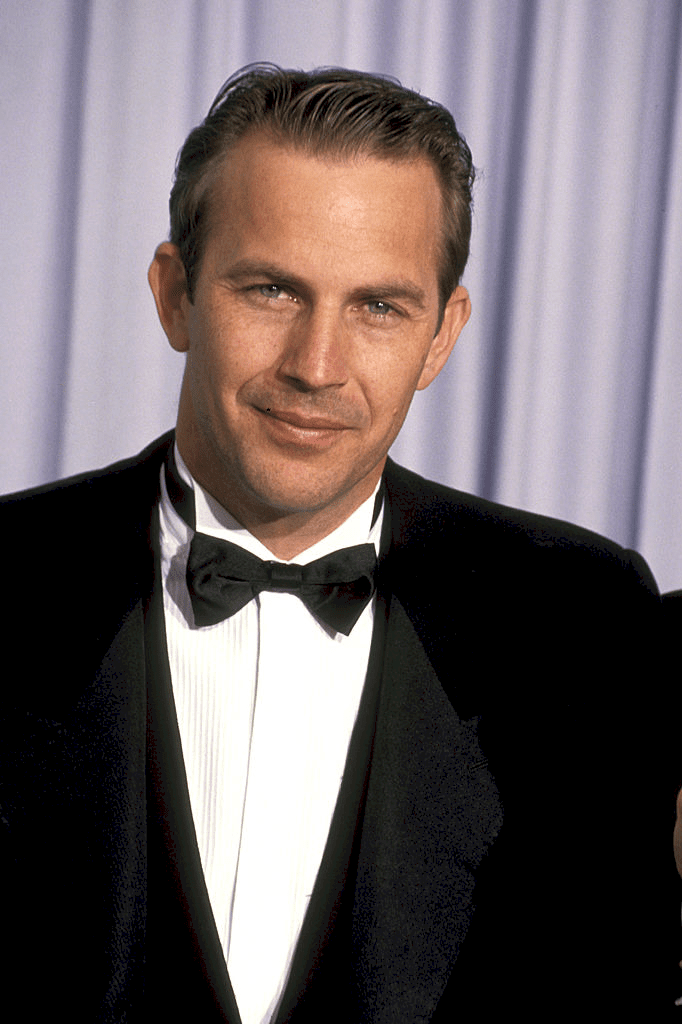 While he got in touch with three very prominent directors in the industry, all of them were either not interested in the story, or wanted to change crucial parts of the book. Kevin took matters into his own hands and directed the movie, which turned out to be a massive success in his career.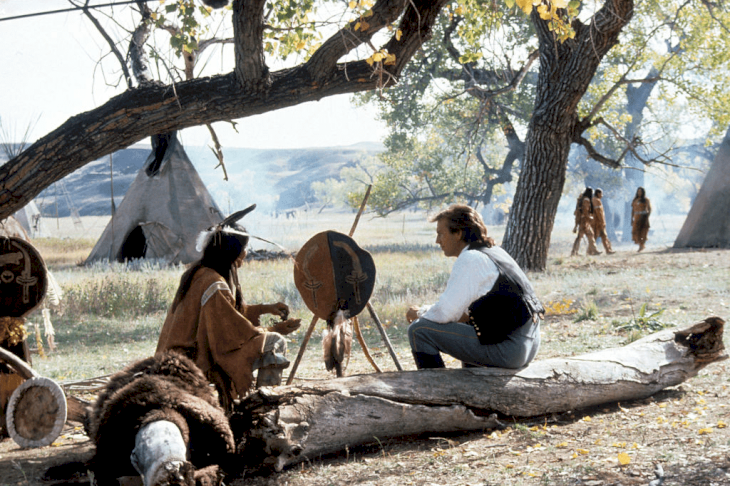 ---
THE TABLES TURNED IN THE LOVE SCENE
It is quite common in Hollywood for older men to have a romantic involvement with younger women, which is also one of the main causes of worries for older actresses. For this movie, Costner wanted to have a different approach, which is the reason why he cast Mary McDonnell for the role of Stands With a Fist.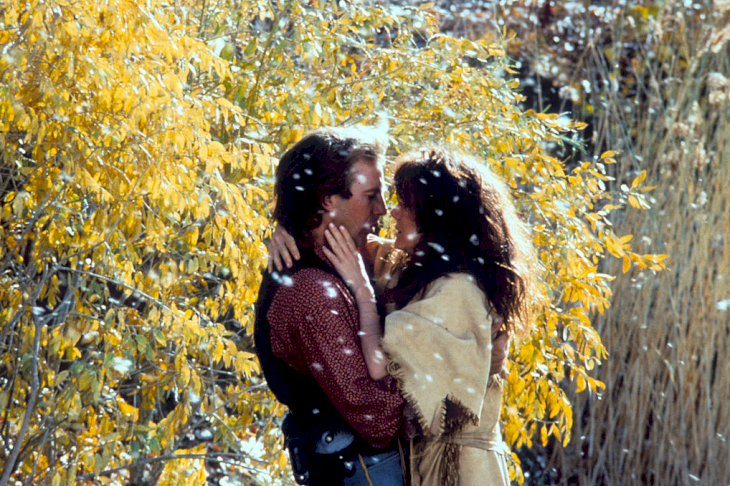 At the time of the filming, she was 37 years old and portrayed the role of a woman who was raised and educated by the Sioux tribe. During the movie, she learns how to speak English and helps Dunbar become closer to the tribe. She received an Oscar nomination for her incredible performance.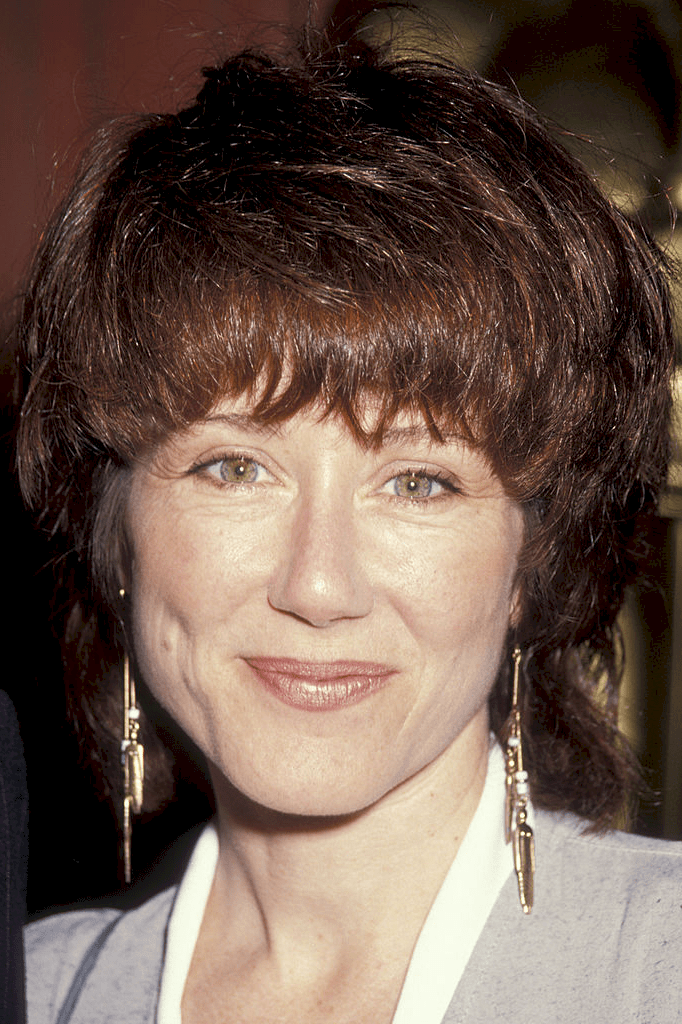 ---
THE MOST SUCCESSFUL WESTERN MOVIE EVER
With a story that was different than the ones portrayed before, and with an incredible filming team, "Dances with Wolves" was a breath of fresh air in the Western movie category. It helped the genre take a step into modern times, and showed just how much people truly enjoy these types of movies.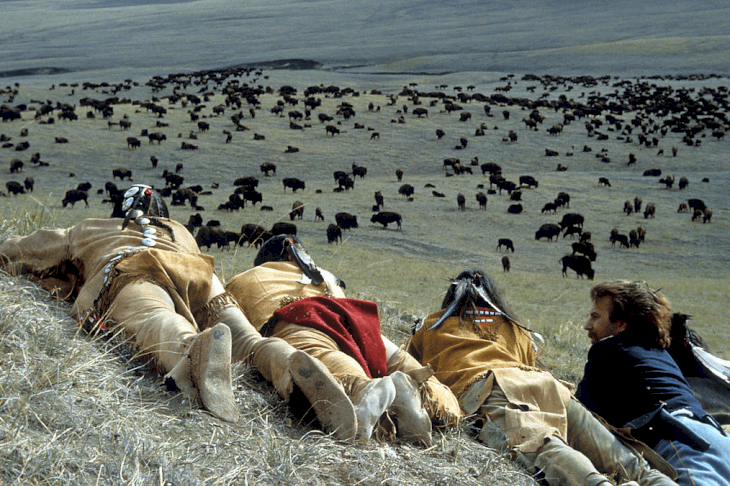 Being in the cinemas for a period of six months, "Dances with Wolves" grossed $184 million domestically, which was the highest amount ever within the Western genre. Thirty years have passed since the movie was first released and it still remains the most successful movie in this category.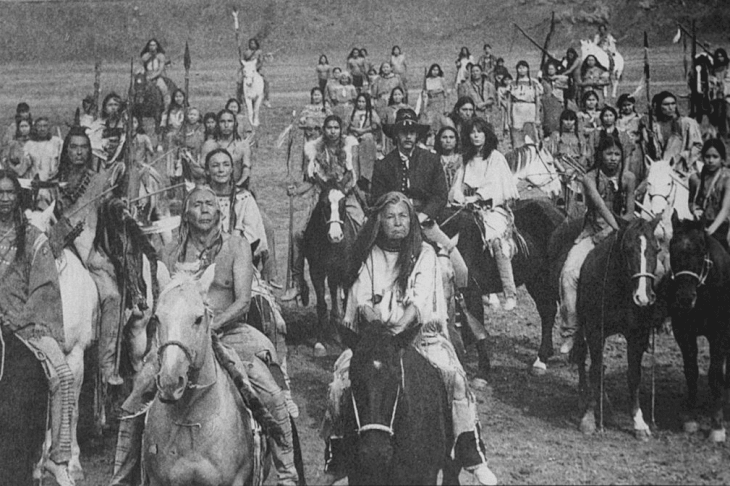 ---
THE SEQUEL OF "DANCES WITH WOLVES"
Michael Blake truly enjoyed the success of his book, however, he didn't want to stop there. In 2001, he published the sequel to "Dances with Wolves", titled "The Holy Road", which continues describing the life of Lieutenant Dunbar, who has now become a Sioux warrior.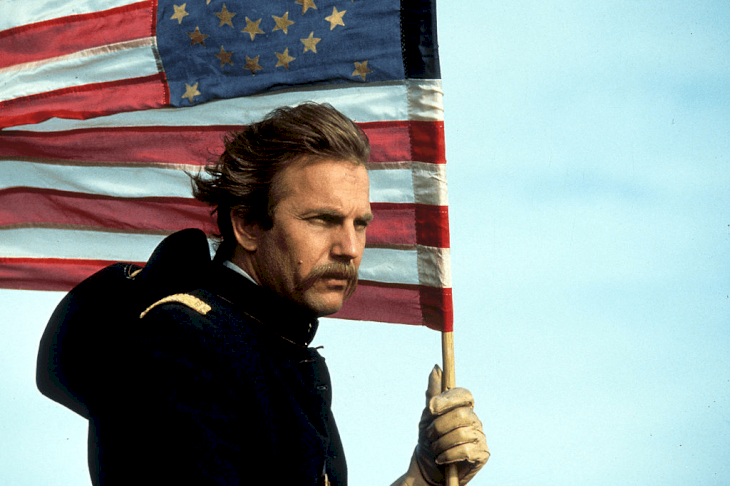 Dunbar has been completely embraced by the native culture and is now trying to protect his tribe from the approaching settlers. The book has received praise due to its demonstration of the struggles groups have faced over the centuries. Have you read it yet?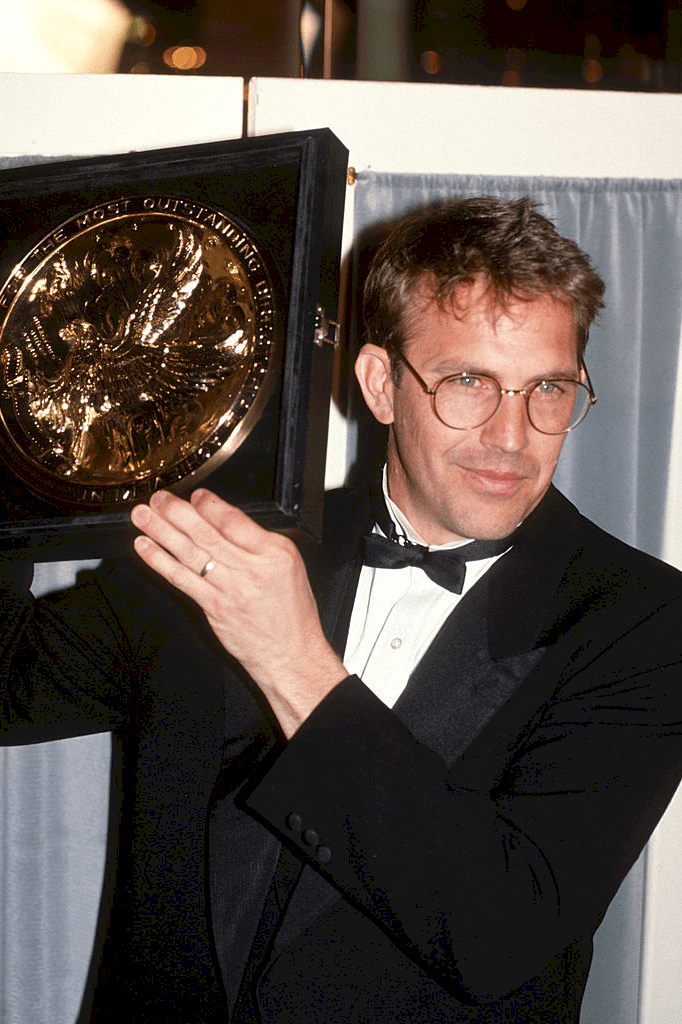 Even though many decades have passed since the story was written, it is impressive how it still is relevant in today's society. What was your favorite part of the movie? Let us know in the comments below and make sure to share this story with your friends!
ⓘ The information in this article is not intended or implied to be a substitute for professional medical advice, diagnosis or treatment. All content, including text, and images contained on, or available through this FINTREAT.COM is for general information purposes only. FINTREAT.COM does not take responsibility for any action taken as a result of reading this article. Before undertaking any course of treatment please consult with your healthcare provider.
ⓘ FINTREAT.COM does not support or promote any kind of violence, self-harm, or abusive behavior. We raise awareness about these issues to help potential victims seek professional counseling and prevent anyone from getting hurt. FINTREAT.COM speaks out against the above mentioned and advocates for a healthy discussion about the instances of violence, abuse, sexual misconduct, animal cruelty, abuse etc. that benefits the victims. We also encourage everyone to report any crime incident they witness as soon as possible.