36 Fall and Winter Tips For Dog and Cat Owners
If you have a pet, this is for you. With the change in weather, get ready to prepare your pet for the cold. After all, they feel the cold just like we do. From the obvious suiting up to feeding the right food, here are some quick and easy tips to keep your pets comfortable this coming winter.
---
CLEAR OUT THOSE BACK-TO-SCHOOL SUPPLIES
With schools starting in fall, if you have children in the house, there are bound to be all kinds of things strewn around. From glue sticks, pencils to magic markers, who knows, your pet might have tons of supplies to munch on. Which in turn can cause stomach aches and blockages. So, make sure to keep them out of reach.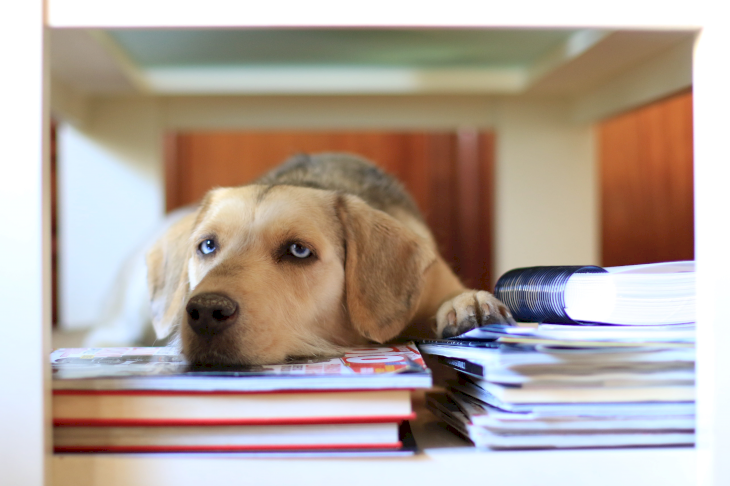 ---
STAY AWAY FROM MUSHROOMS
While 99% of mushrooms aren't poisonous, the 1% that are, can be fatal to your pets. And with fall and spring being the mushroom seasons, its best to keep an eye on your pet when going out on walks. Not only is it difficult for us to distinguish between the 2 types, it's impossible for your pet, so avoid mushrooms.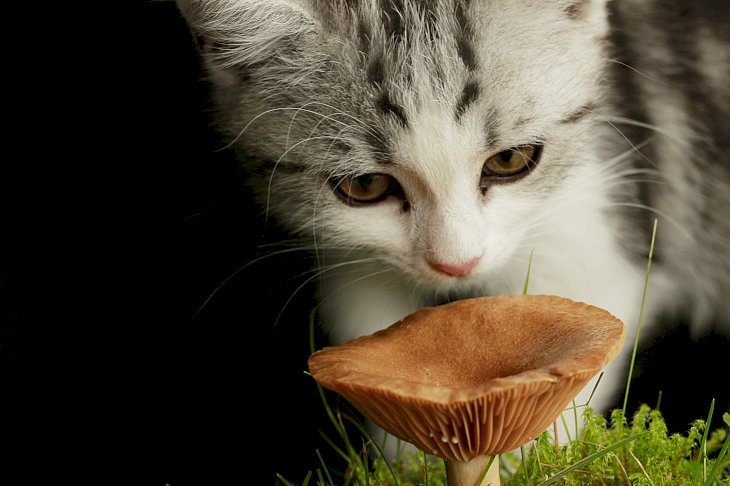 ---
AN APPLE A DAY WOULD NOT KEEP THE DOCTOR AWAY
While the edible part of an apple is definitely delicious for your dog, the stems, leaves and seeds are actually quite dangerous. It can cause indigestion, decreased oxygen flow and difficulty breathing among other issues. So, make sure not to leave the whole fruit around for your pet to munch on.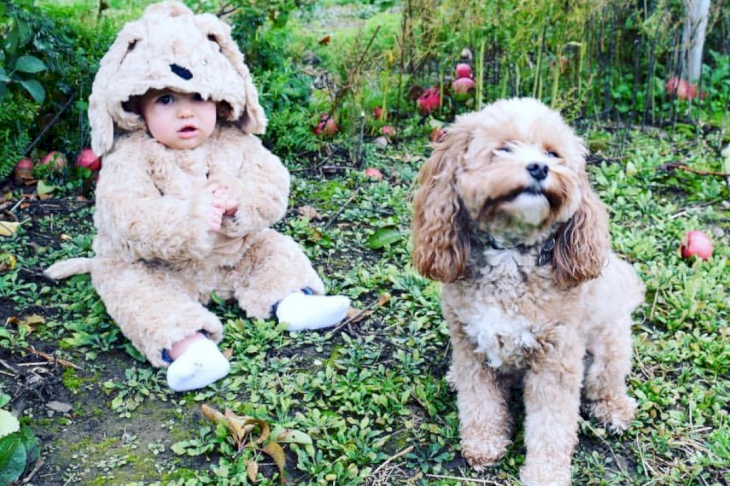 ---
THE WARMER THE BETTER
Once it's winter, some areas can see a quick temperature drop. And while most breeds are well-equipped to withstand cooler temperatures, many are not. Especially those with a thin coat – like chihuahuas and greyhounds. Make sure to keep a blanket on the porch and bring them in when it gets cold.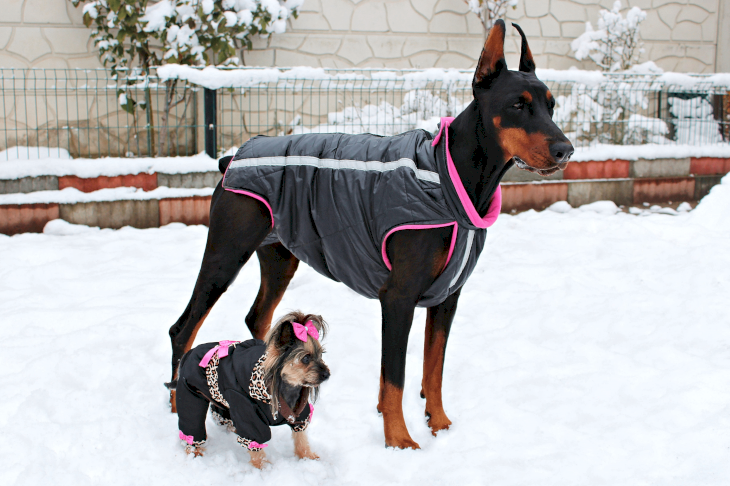 ---
TIME TO SET UP A COZY BED
Another way to avoid hypothermia and frostbite is by making sure your pet is all covered up for bed with warm blankets. They should not sleep on the cold floor or near drafty places to avoid stiffness. "Don't assume that your dogs' fur protects them from the weather," says Kitty Block, president of the Humane Society of the United States.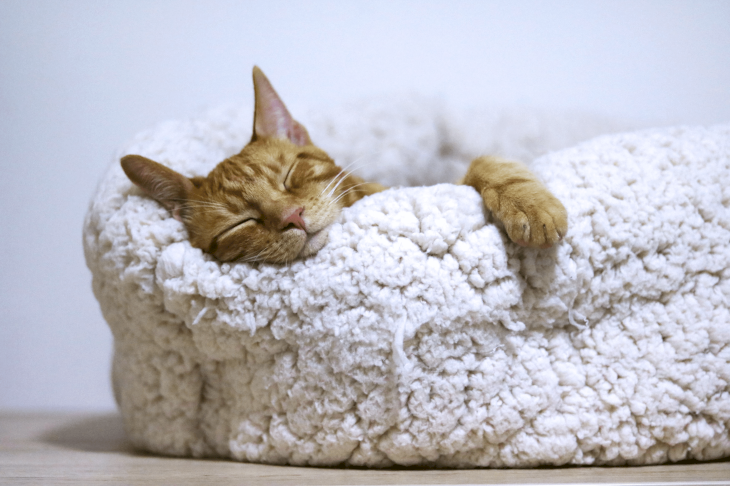 ---
LOOK OUT FOR TICKS
Adult deer ticks are seen majorly in the fall and are responsible for Lyme disease. It can end up affecting both you and your pet. Attend to your lawn with a good manicure as ticks live in long grass. Remember to keep an eye on your pet if you're walking them near a wild patch of grass.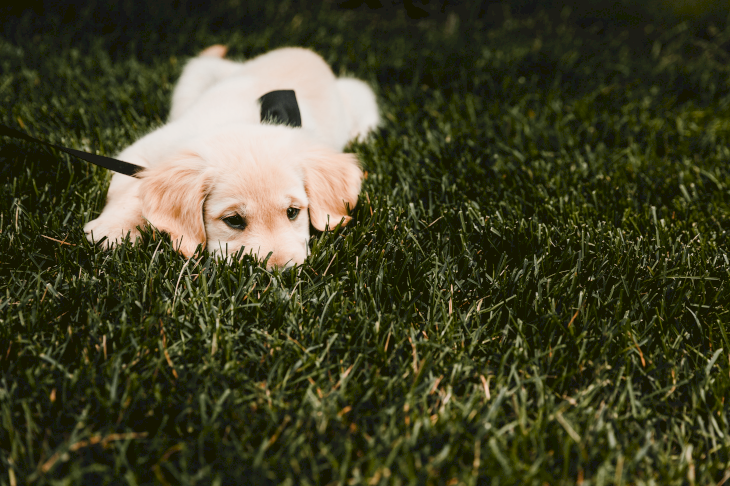 ---
MAKE THE MOST OF THE DAYLIGHT
Reserve your walks for late mornings or early afternoons when it's relatively warmer. Your pet may not enjoy their walk if its frigid like early mornings or late nights. Play around in the sunlight to warm your pet and also nourish your skin with vitamin D for both you and your pet.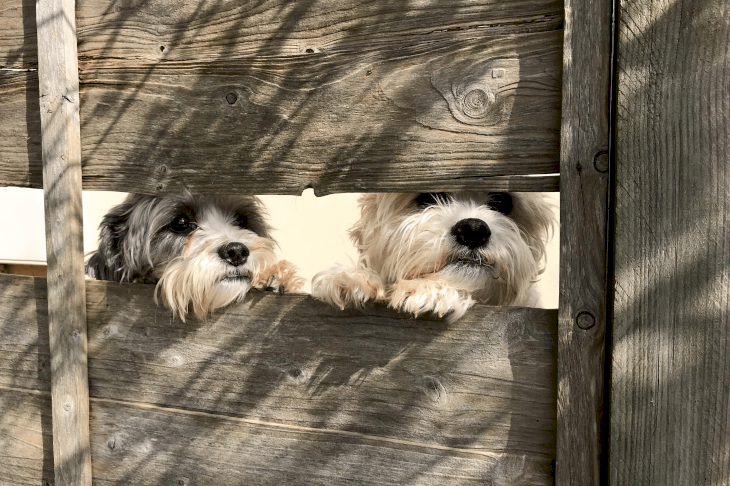 ---
STAY VISIBLE WHILE WALKING
With the days getting shorter, you're bound to take your pet on a walk in the dark. But due to snow, fog or zero lighting, it might be difficult for you and your pet to see where you both are headed. Arm yourself with a torch and maybe even invest in an LED collar or leash for a safer walk.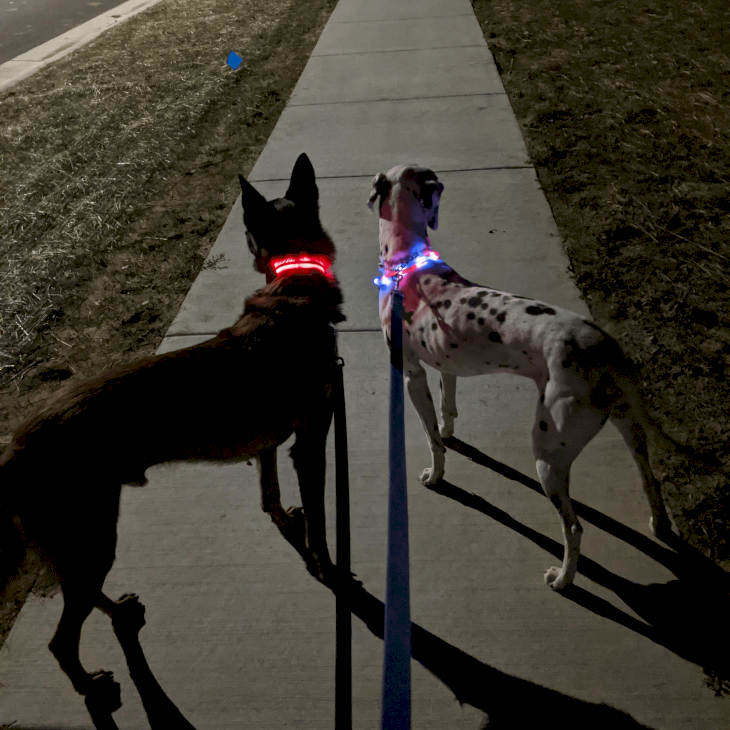 ---
KEEP A FULLY CHARGED PHONE ON YOU
This tip isn't just for the numerous selfies you might take of your pet on their walk. Not only can your mobile double up as a torch for night-time walking, it can come handy should anything happen. While this tip works throughout the year, it's especially helpful in winter, when your pet might be more susceptible to an accident.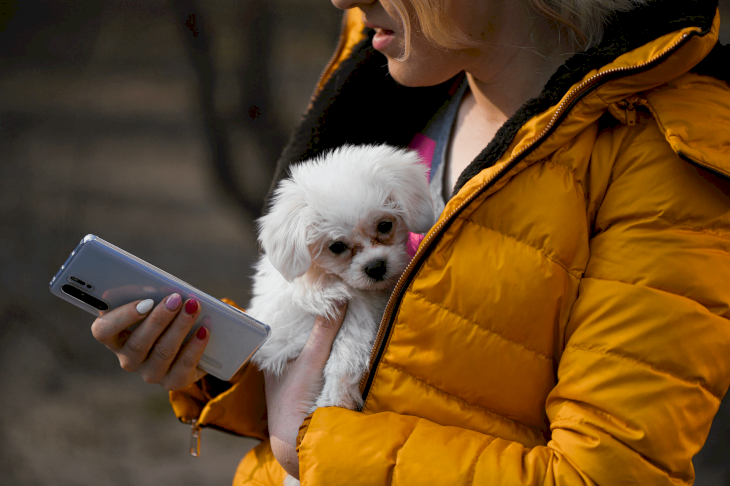 ---
LOOK OUT FOR WILD ANIMALS
With winter on its way, wild animals might be out an about, preparing for their hibernation. You might end up encountering all forms of animals if you're walking with your pet in the woods. Best to stay away from such areas, with a special look out for snakes.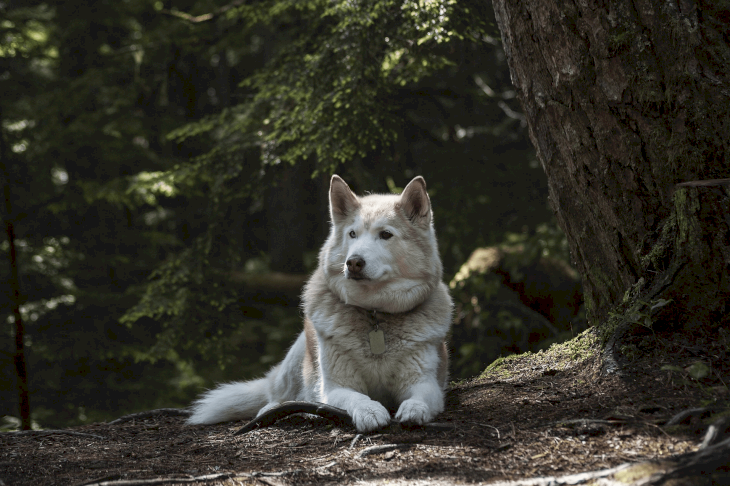 ---
HOW TO CHECK IF IT'S TOO COLD
If it's cold for you, it's definitely cold for your pet. And while the easiest way out is to stay indoors, your pet needs to walk regularly. So, when you both step out, make sure that both of you are dressed for it. Wrap them up in a coat or a dry jumper to avoid hypothermia.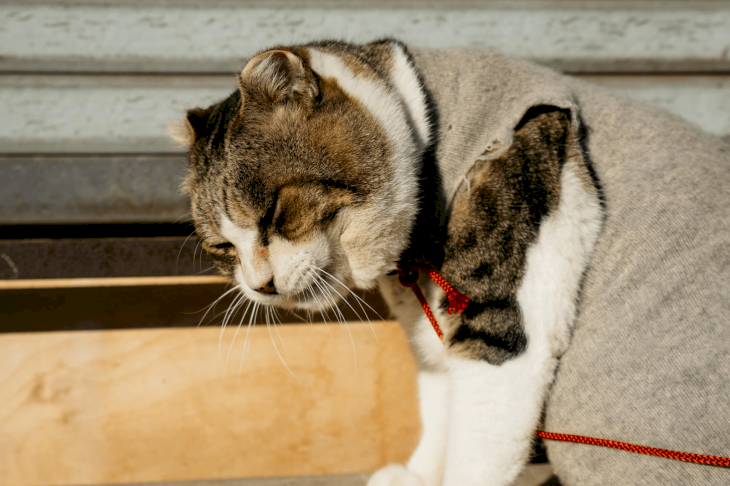 ---
TIME THEIR OUTDOOR ACTIVITIES
While it's essential for your pet to spend time outside, it might not be so good if they end up getting cold. With all kinds of hazards like frostbites to icy lakes, keep an eye on your pet. And when the temperature gets colder, bring them in immediately.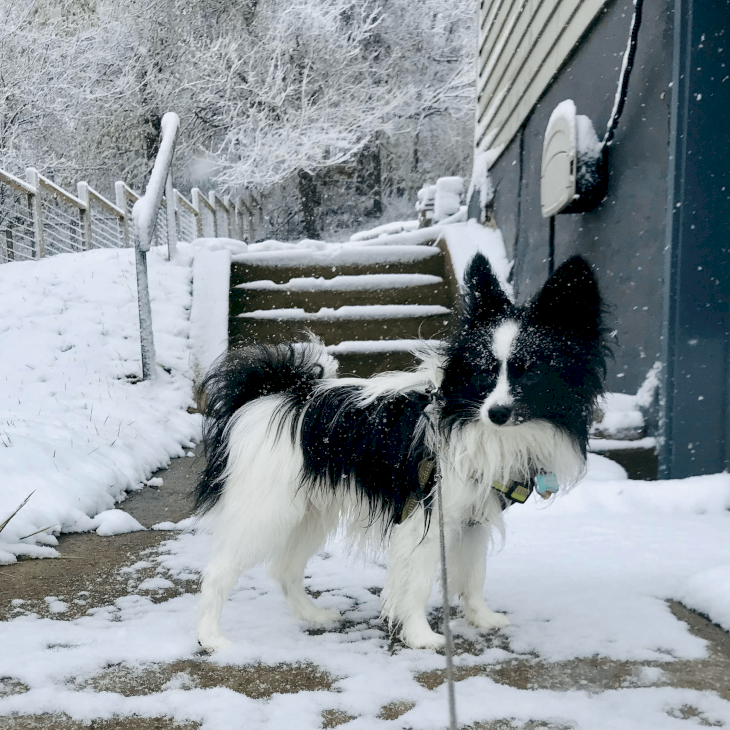 ---
PREPARE INDOOR ACTIVITES
Not only should they not be out for long, if they refuse don't force them. Play games like hide-n-seek or with toys like laser pointers and bubbles to keep them physically and mentally active. It's a good way to make sure that the amount of food they eat is balanced out and that they're not overeating.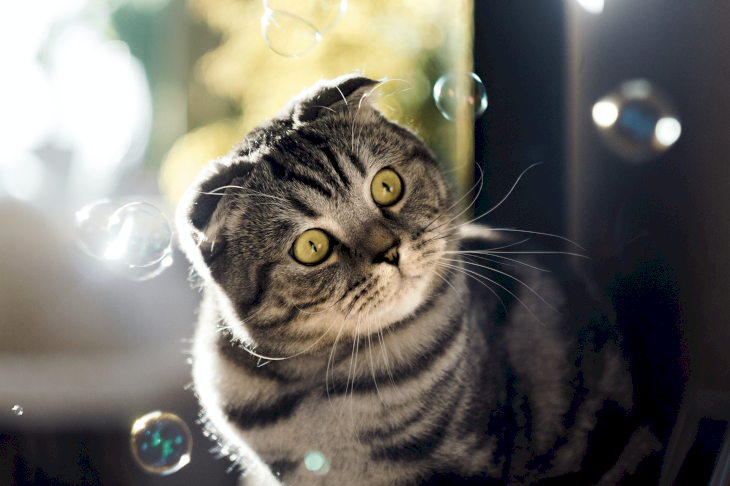 ---
PLACE A LITTER TRAY INSIDE THE HOUSE
If you keep the litter tray outside in the yard, you might want to reconsider it. While it should actually be a year-round thing, make sure to keep one inside, especially if you have a senior cat or one with disabilities. It will allow to them to relieve themselves in the safety of your house without worrying about the weather.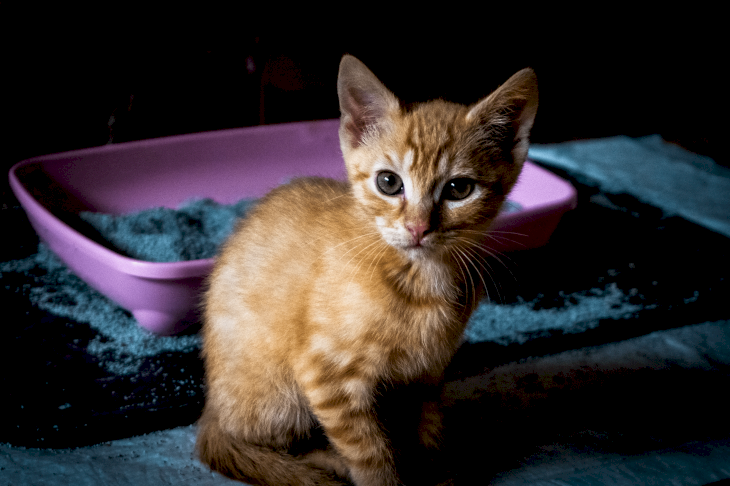 ---
PROVIDE OUTDOOR SHELTERS AND FRESH WATER
Everyone knows that they can't control cats. If yours wants to hang outside even in winter, support them by providing a dry and warm shed. And whichever source of drinking water is a preference, make sure to keep one outside as well as inside. If it gets to the point of freezing, keep changing out the ice for fresh water.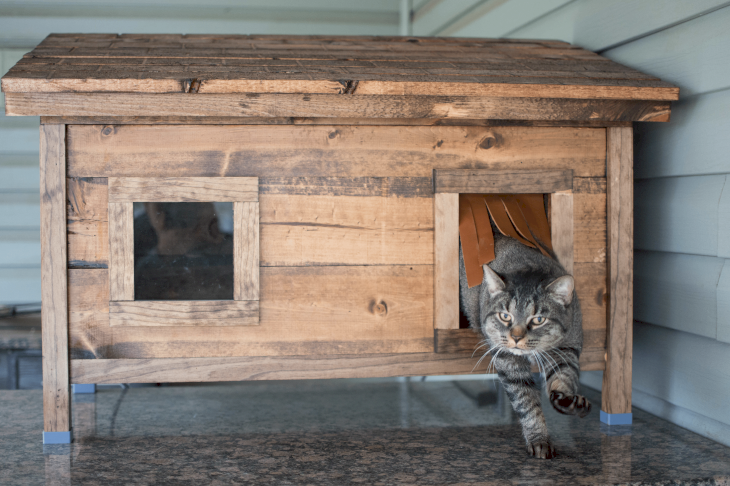 ---
KEEP REPLACING THOSE FREEZING WATER BOWLS
If your dog prefers outdoors, look out for their freezing water bowls. Keep changing it every time icicles form so that your dog doesn't get thirsty. Maybe get an electrically-heated bowl if the weather is too cold. And if your dog doesn't have a thick coat, see to it that their shelter is well insulated, elevated and watertight.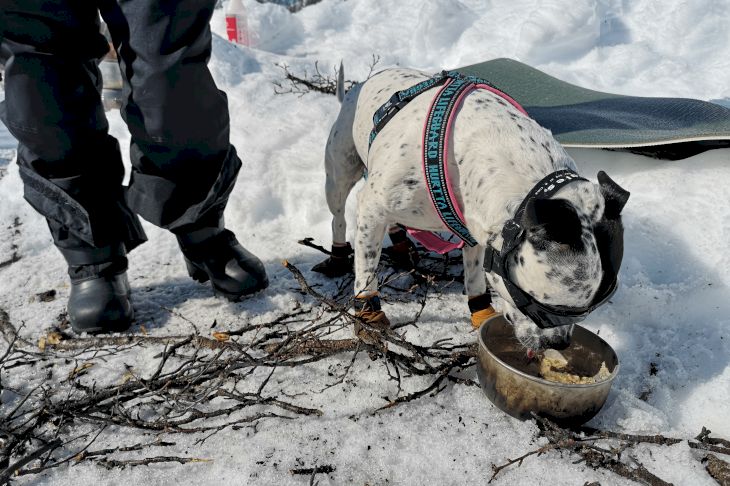 ---
INVEST IN GOOD CLOTHES
Get properly fitted sweaters or jackets for your pet. "A lot of people think jackets are just for small dogs, but that's really not true," says Katie Pape of Windy City Paws. Even if your cat stays indoors the whole time, coats act as protection from cold. But make sure that they're first comfortable with the clothing.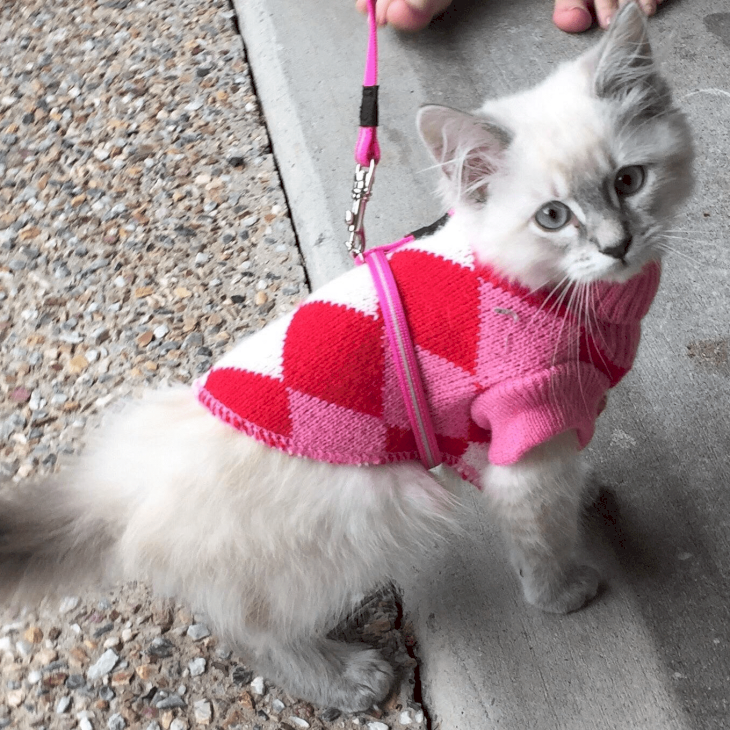 ---
DOGS CAN WEAR BOOTIES TOO
If your pet allows, booties provide warmth and protection from rock salt and ice. Bare paws on salt and grit can cause ice-balls between the pads and toes which can be painful. So, if your pet starts whining or stopping in between of their walks, it might be because their paws hurt. Booties are the best option in such cases.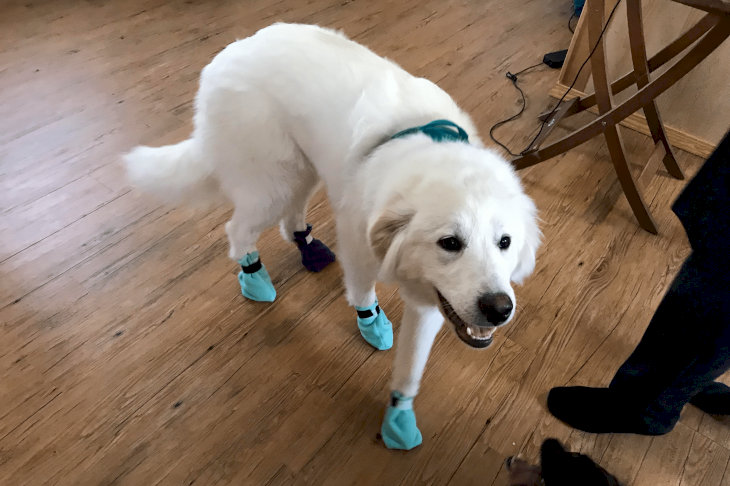 ---
LOOK AFTER THEIR PAWS
Just like cracked soles, cracked paws are a thing. If you see that even with booties, their paws hurt, pay attention to it. Trim the hair between their pads to prevent the build-up of ice. Rock-salt can be toxic so stay away from it unless they're wearing booties.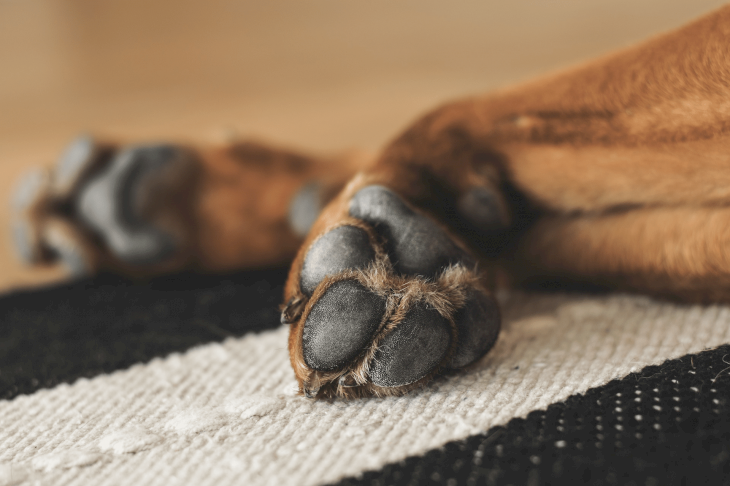 ---
TRIM THEIR NAILS
Include trimming your pet's nails to your routine this winter. "Since dogs spend more time indoors, their paws encounter less friction and their nails get longer," says Andis Educator and world-class groomer Kendra Otto. "Overgrown nails can contribute to major health issues like sore feet, legs and hips –– and overall discomfort." So, make sure to clip their nails regularly.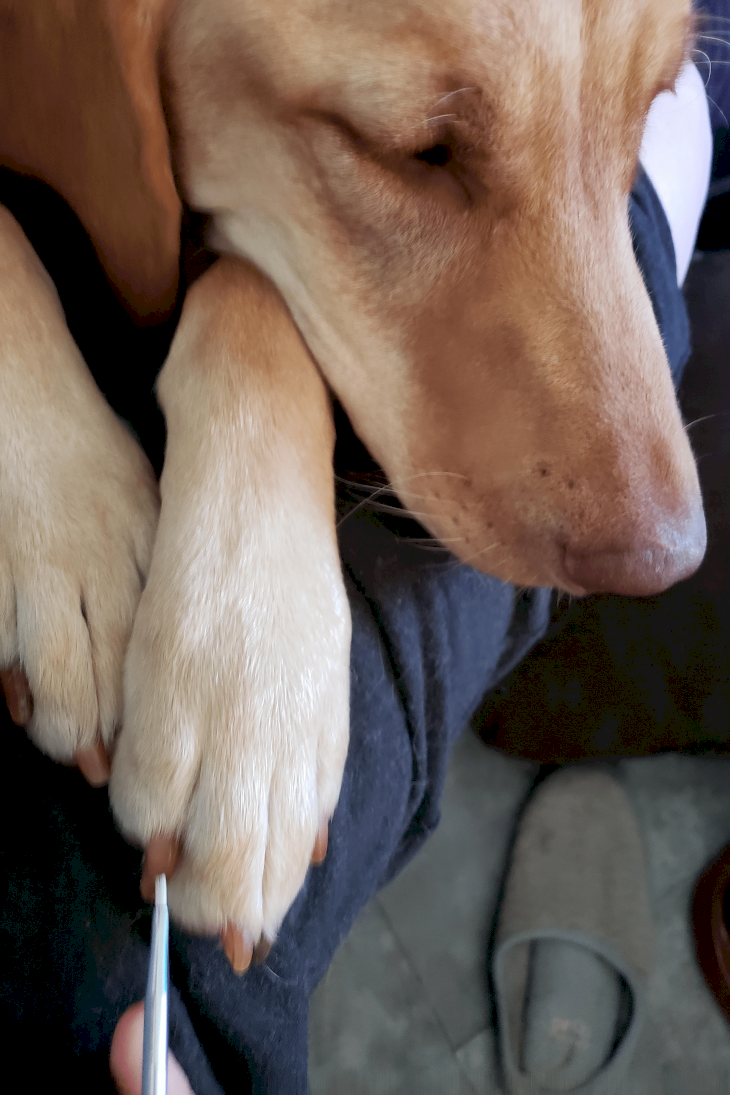 ---
KEEP THEIR PAWS CLEAN
The chemicals used to melt snow on the sidewalk can be harmful for your pet's feet. Not only that, snow can collect between their toes. So, the moment you come back from your walk, get to work. Wash their feet with warm water, giving special attention to the spots between the toes and pads. End the routine with a moisturizer.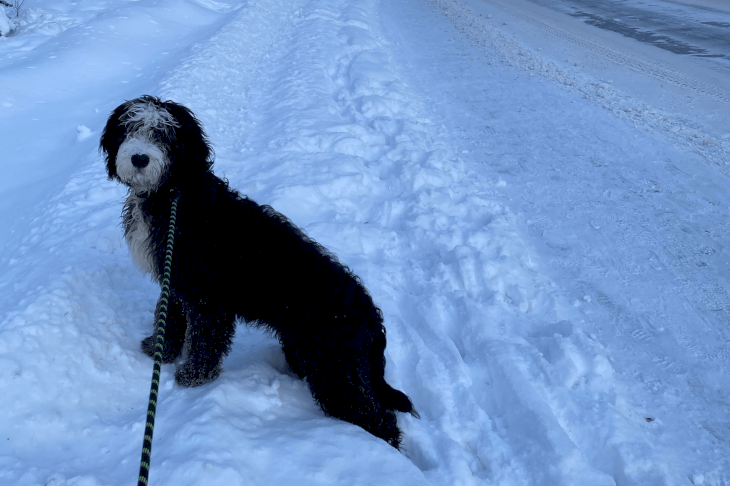 ---
AVOID ROCK SALT AND DE-ICERS
As mentioned, rock salt and de-icers are used to make sidewalks safe. But it can be harmful to your pet's feet. RSPCA also warned the Daily Record, "We urge pet-owners to be cautious when grit is being spread on roads, as rock salt can be toxic to dogs and cats if they lick it from their paws or fur."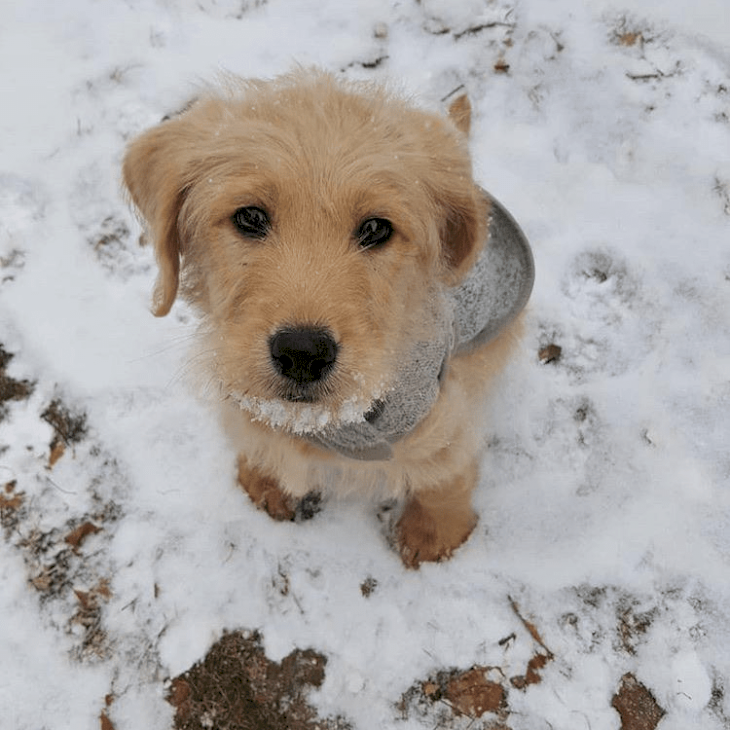 ---
ANTIFREEZE'S NOT EDIBLE
Antifreeze, the chemical used for car engines in winter, actually tastes sweet.  But it can be very lethal to pets which is why their attraction to it is very dangerous. Which is why, quickly clean up any spills. It will usually look blue or green. Or better yet, use animal-friendly products that contain propylene glycol instead of ethylene glycol.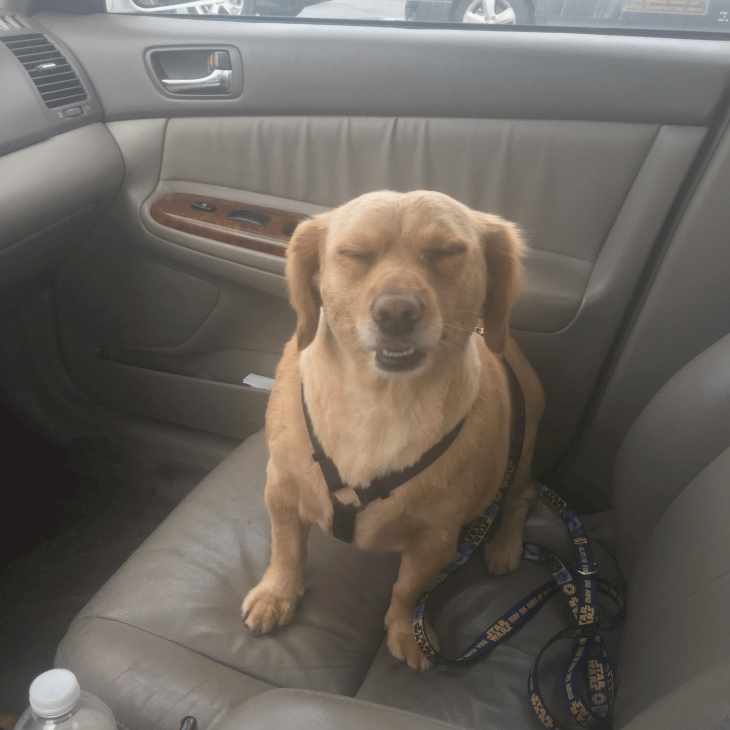 ---
DO NOT OVERFEED HOLIDAY FOOD
Everyone loves Christmas leftovers but don't overfeed your pet. Human food can cause an upset stomach while turkey bones can be a choking hazard. It's best to keep chocolates out of reach as they can be toxic to dogs. Plus, with their lazy behaviour in the cold, feed them accordingly, preferably raw meat for a healthy coat and good energy.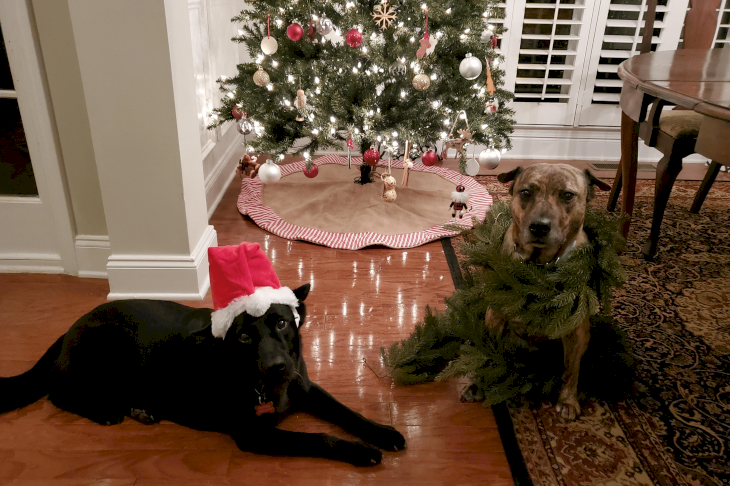 ---
CHRISTMAS DECORATIONS ARE NOT TOYS
"[Decorations] are usually fine to play with, but can be dangerous if eaten, especially if the decoration has a high metal content," says Dr. May of FirstVet. It can also be a choking hazard. "To avoid your cat playing with these items…it is best to discourage them from interacting with them at all, placing them safely out of reach."
Every year we put the Christmas tree up for about 5 minutes. Then we take it down again. pic.twitter.com/9AaO99Gktv

— Susan Calman (@SusanCalman) December 3, 2018
---
FROZEN LAKES AND RIVERS ARE DANGEROUS
Pets cannot judge the thickness of the ice which is why its safe to stay away from frozen lakes and rivers. Dr. Playforth of Vets Now recalls, "Our emergency vets have treated pets who have injured themselves falling into potholes covered in snow or from hurtling into snow-laden rocks and steps." Keep a leash if you sense their temptation.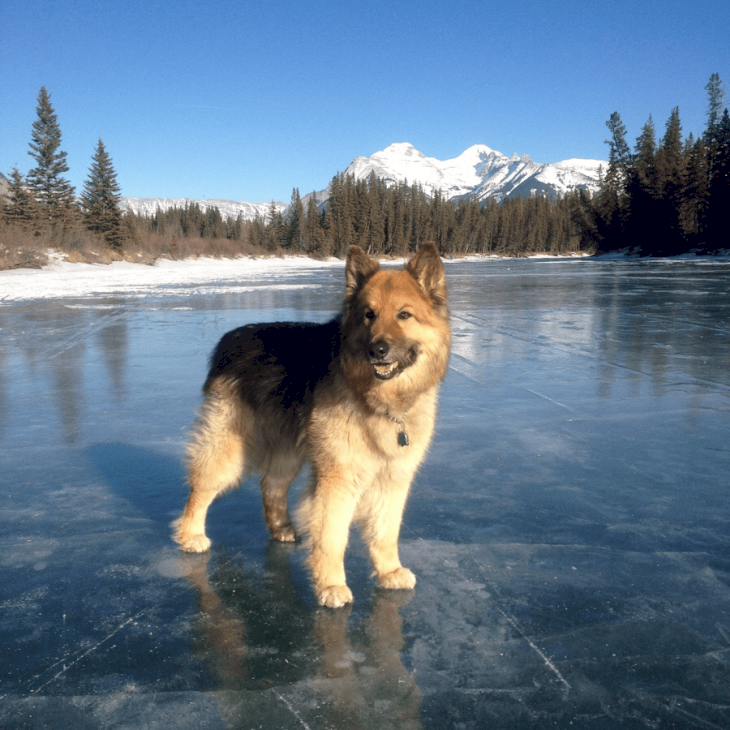 ---
NEVER LEAVE YOUR PET IN A CAR ALONE
This should be kept in mind at all times. A switched-off car can get unbearably hot in the summer and freezing cold in the winter. A running car is risky too, since it can lead to carbon monoxide poisoning. So, it's best to keep your pet at home or take them with you if you leave the car.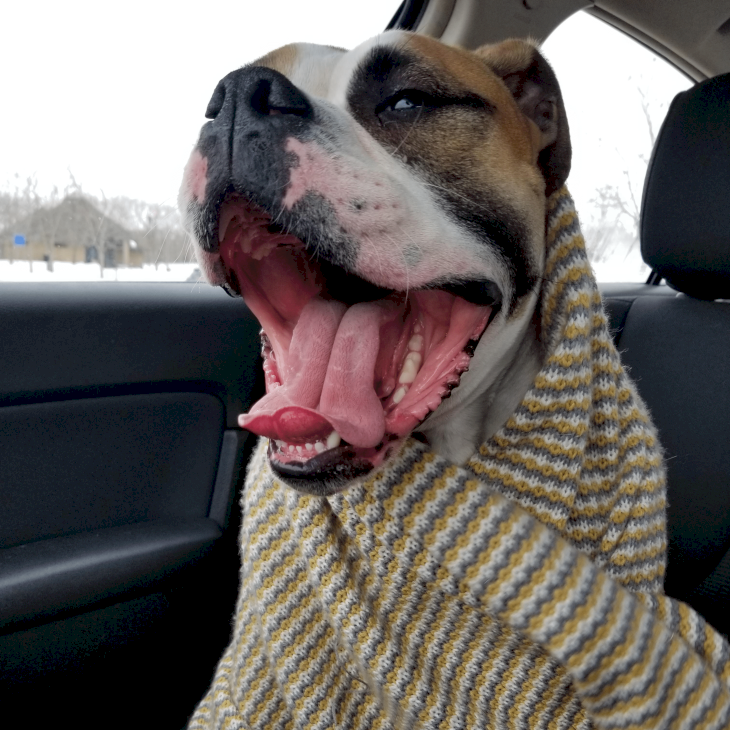 ---
CATS MIGHT BE SLEEPING IN YOU CAR
Cats can sleep anywhere. They might end up in the unlikeliest of places, like the top of the car's wheel, so always take a look. "Every winter we get cases where a cat has been killed or severely injured because they were napping near the engine and the engine was turned on,'' says Rob Halpin, PR director of Massachusetts SPCA.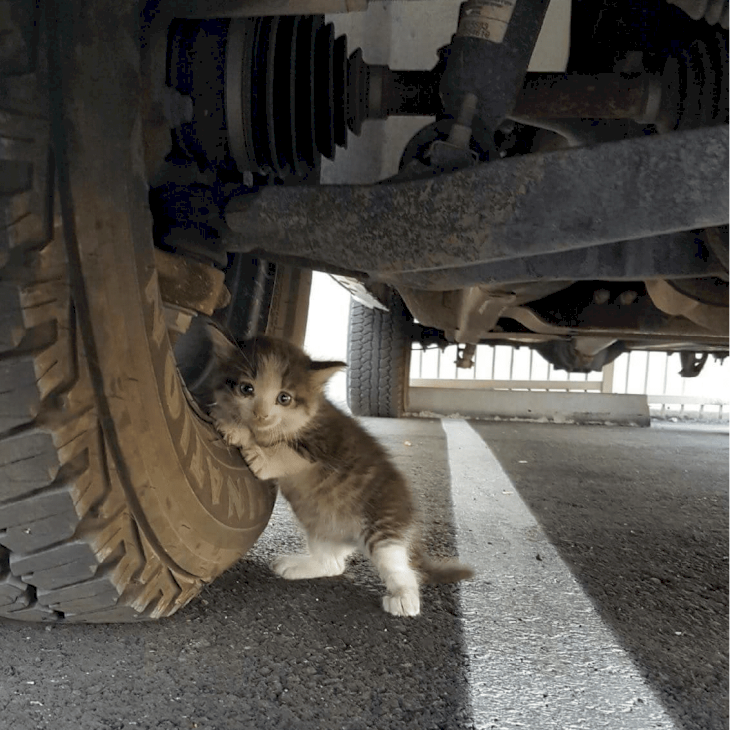 ---
STAY AWAY FROM HEATERS
They might love the warmth that comes from heaters during the cold weather, but what they won't realise till it's too late that they can get burnt. Instead of space heaters, opt for baseboard radiator covers. Also, keep an eye on fireplaces and see that they don't get too close.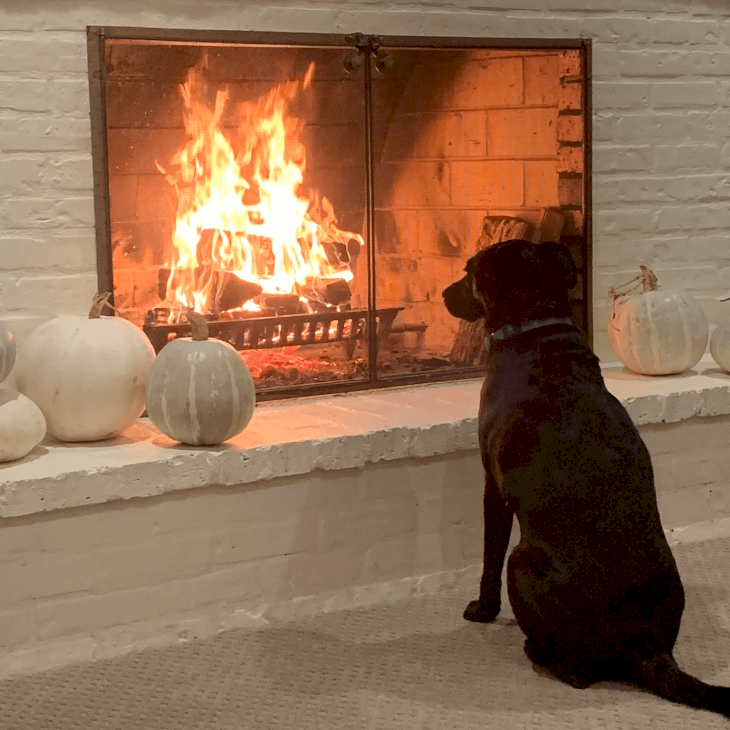 ---
BRUSH THEIR COAT
Grooming is necessary, especially in the cold. Brush your pet's coat. Not only will the old fur give way to a fuller coat, it'll dry much faster when wet. A clean, smooth coat will also insulate your pet, which is sorely needed in winter. Do this more often, if they like to spend their time outdoors.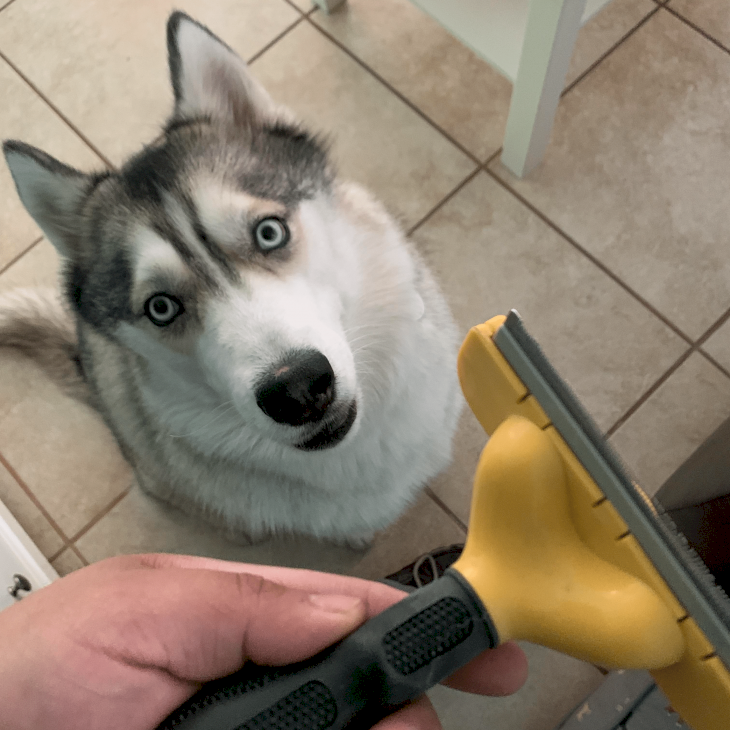 ---
KEEP THEM DRY AT ALL COSTS
From cold outdoors to dry interiors can lead to flaky skin. Make sure your house is humidified and a dry towel is ready. Create a new area for your pet to relieve themselves if their old one is in a cold location. Bathe them only if necessary, as it can remove essential oils. If needed, look for a moisturizing shampoo.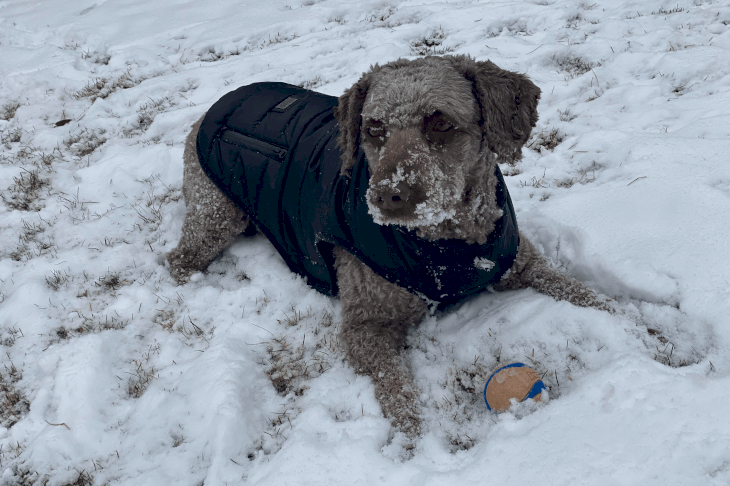 ---
HYDRATION IS FOR EVERYONE
Due to the dry weather, your pet can dehydrate in summer as well as winter. And while most eat snow, it's not the same as fresh water. Make sure they drink enough water and that their water bowl is always filled. If the water bowl is outside, break the icicles that form, regularly.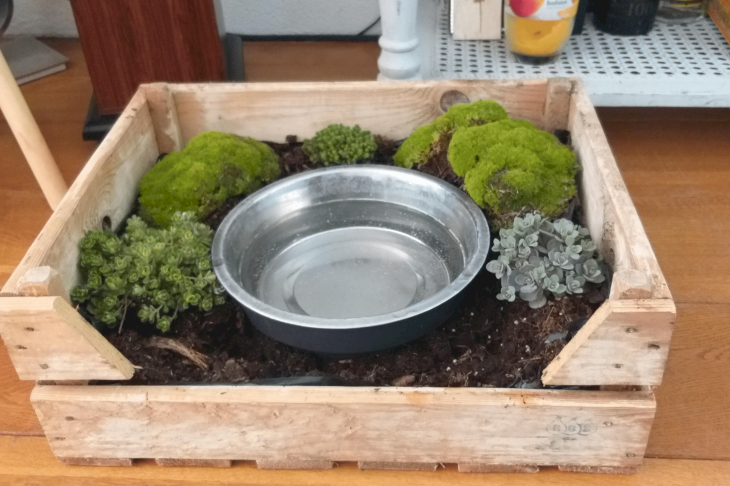 ---
GIVE SPECIAL ATTENTION TO THE SENIORS
Arthritis is a medical condition seen in older dogs too. The cold can aggravate it which is why maintain a physical routine with enough walks and exercise. Give them natural joint supplements and make sure they're not in a cold or wet environment.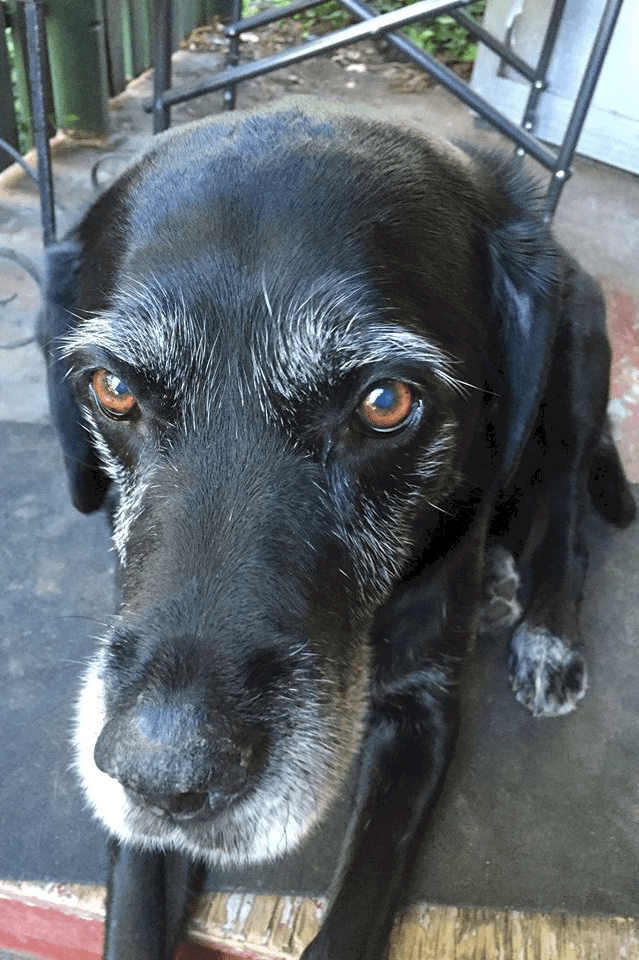 ---
UPDATE THEIR MICROCHIP
Pets getting lost in winter, is way more dangerous. They're more at risk if it's heavily snowing or if a blizzard is on its way. It's best to invest in an identification tag along with a microchip that is up-to-date. Nowadays, it's become easier for one to check their pet's microchip number online, so don't fret.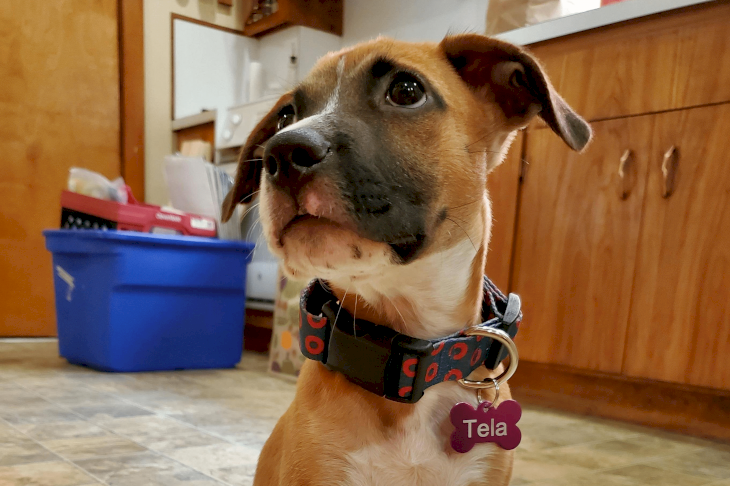 ---
 LOOK OUT FOR WARNING SIGNS
Some breeds cannot handle the cold. Pets react the same way as humans when in distress – by shivering. You can also invest in a thermometer. A dog's temperature usually would be 101 to 102 degrees. "Or if they seem like they're not really alert, you'd need to get that dog in to the veterinarian," says vet John Howe.
The only way to know your dog's temperature with any degree of certainty is to use a thermometer. https://t.co/iRv3OTZ70z pic.twitter.com/MuN6y5UQx2

— Dogster (@dogster) June 12, 2020
---
ALWAYS HAVE AN EMERGENCY PLAN
It's always good to be prepared, especially in the winter. Keep your pet's health in mind with an approaching storm or power outage. "Have an emergency kit with enough food, water and medication to last your pets at least five days," says vet Derevyanny. "You may never need it, but if you do, you will be thankful you planned."
Pets need emergency kits, too! Have a kit ready and protect your pet in an emergency. For more details on what to include in your pet's emergency kit, visit: https://t.co/wCGG1xwCGf #FLSERT pic.twitter.com/tEDt3LPX2a

— FL Division of Emergency Management (@FLSERT) June 3, 2018
---
Wow, having a pet really is high-maintenance. But it's totally worth it. Take care to moisturize and drink loads of water but also do the same for your furry friends. Make sure they get to enjoy the cold along with you. Which of these tips seem the most useful?