Stars Of The 1980s: Where Are They Now?
Every once in a while we think to ourselves: what happened to that celebrity that was all over TV back in the day? Well, there is no need to wonder any longer, as we will be having a look at what happened to 25 of the most popular celebrities of the 1980s!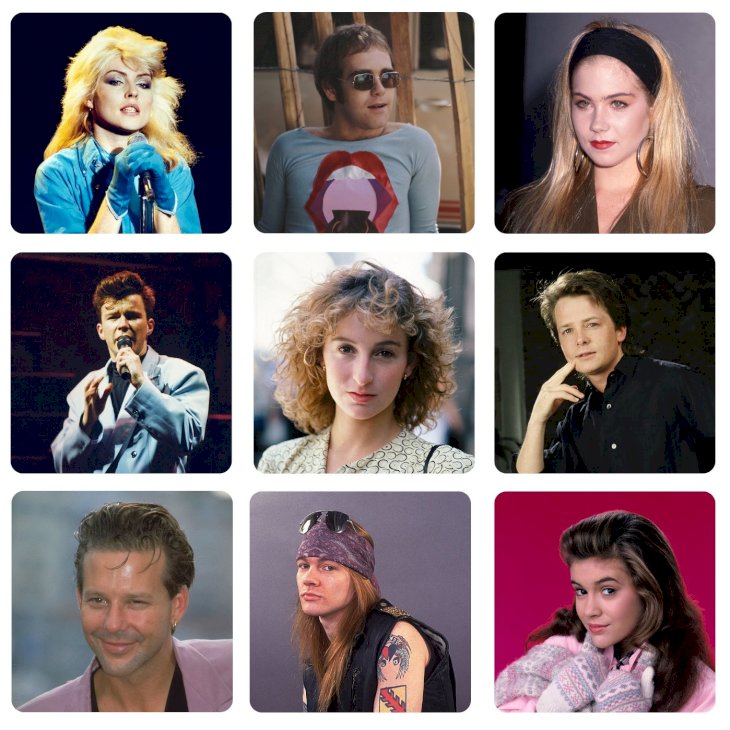 ---
MADONNA
Probably one of the most remarkable and well-known singers in the world, Madonna hit celebrity status at an early age, with the peak of her success happening in the 1980s. While she has become the Queen of Pop some decades ago, she remains an active artist with her latest single released just last year, which she performed at the 2019 Billboard Music Awards.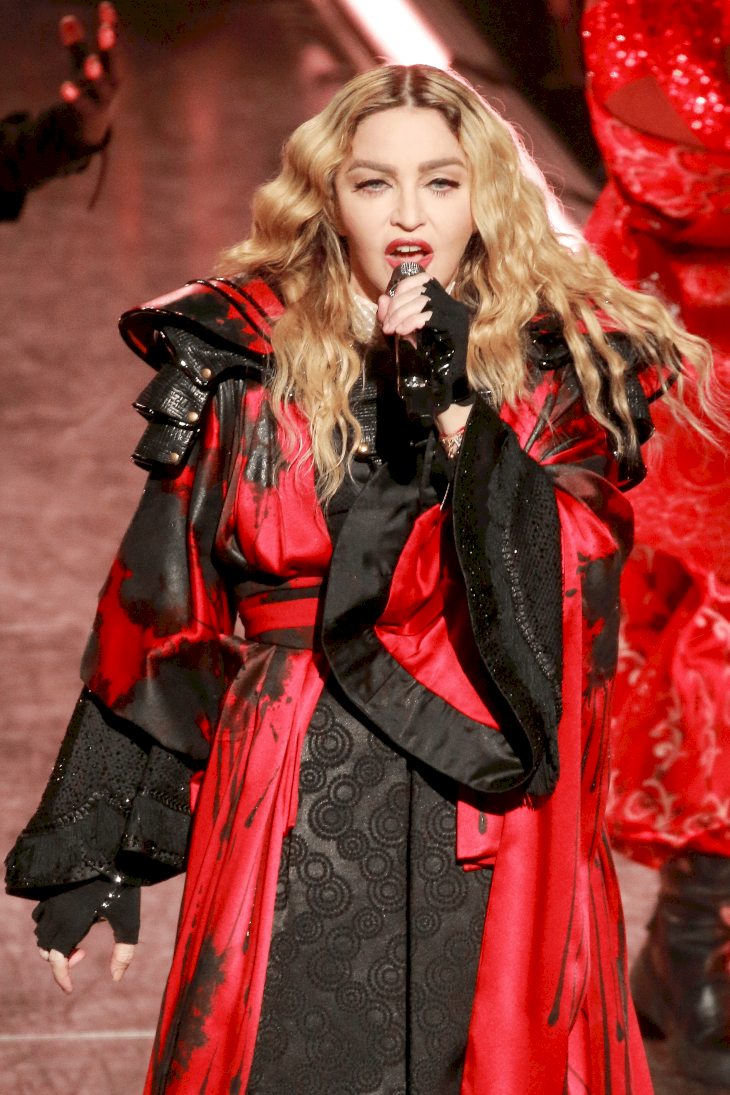 ---
WINONA RYDER
Having made the first two big performances of her life in this decade, with her roles in "Lucas" and "Beetlejuice", Winona quickly became one of the preferred actresses. Throughout her career, she has been working in acclaimed movies, however, more recently she got involved with the Netflix series "Stranger Things", for which she got a Golden Globe nomination.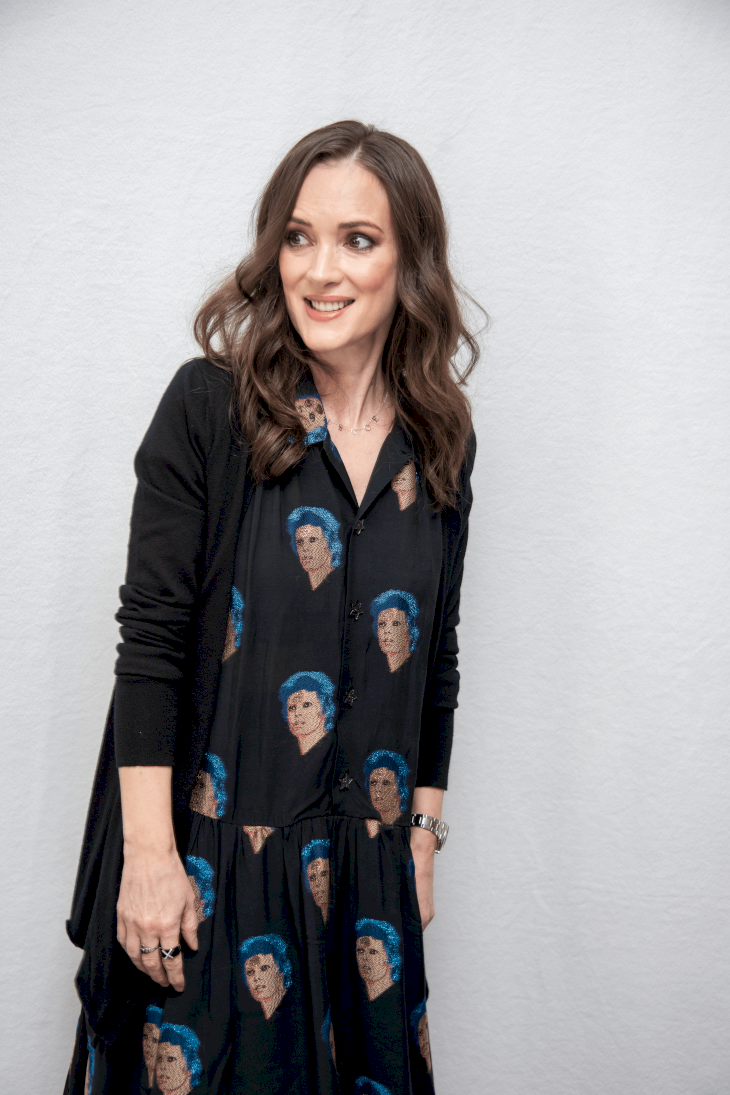 ---
DEBBIE HARRY
You may recognize Debbie Harry as the leading woman of the new wave band Blondie. While the band had a hiatus, they regrouped in the late 1990s and kept on performing until this day. In 2019, Debbie released her memoir titled "Face It", which brought light to some personal challenges she faced in the past.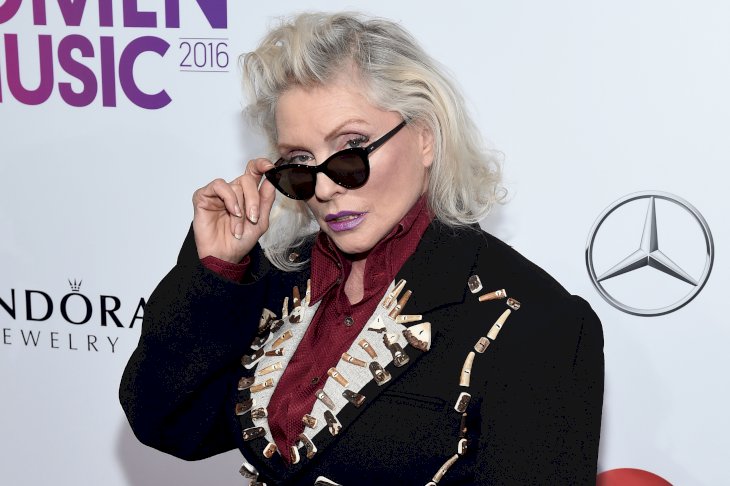 ---
ELTON JOHN
What is there to say about Sir Elton John? Singer, pianist, composer, and Tony Award winner for his work in the score of "Billy Elliot", Elton John still keeps on performing to this day. On a more personal note, he was finally able to get married to his long-term partner, David Furnish, in 2014. Elton John and David have two children together.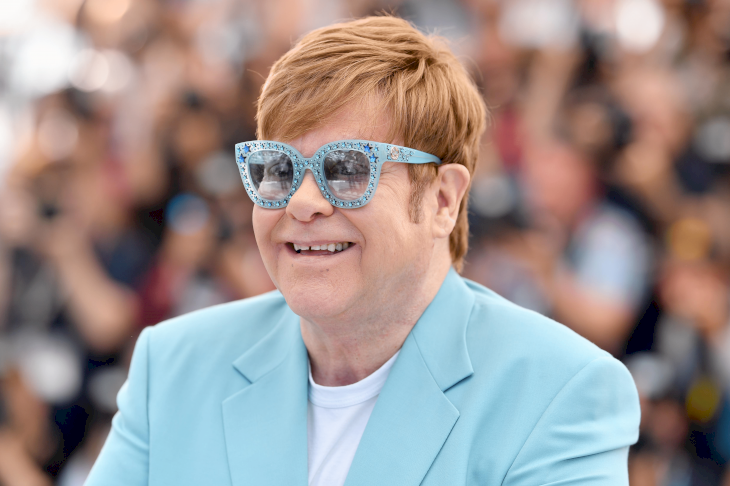 ---
ALLY SHEEDY
One of the proud members of the "Brat Pack", Ally Sheedy continues working as an actress, however, she has left Hollywood and is now involved in low-budget projects. While she is not making as much money as before, she does play more complex characters than she did in the past. She also made her voice heard with the #meetoo movement.
---
RALPH MACCHIO
The one and only Karate-kid, Ralph Macchio is living his best life as a celebrity. He continued acting after his success in the 1980s, however, recently he has been more involved in reality TV. In 2011, Macchio participated in Dancing with the Stars, and three years ago started working with YouTube Red on a Karate Kid sequel.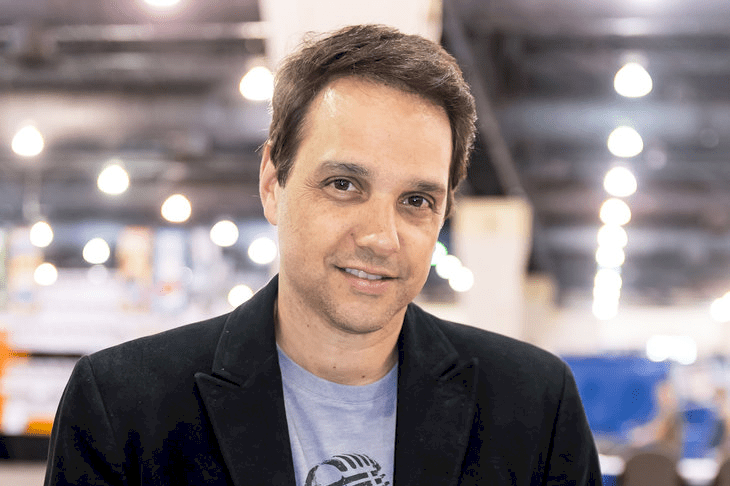 ---
RICK ASTLEY
The "Never Gonna Give You Up" singer has become quite popular in the social media scene in the past years, however, Rick Astley is much more than a meme. In 2000, he returned to his musical career after sending some years in retirement, and just last month he released a Christmas single called "Love This Christmas".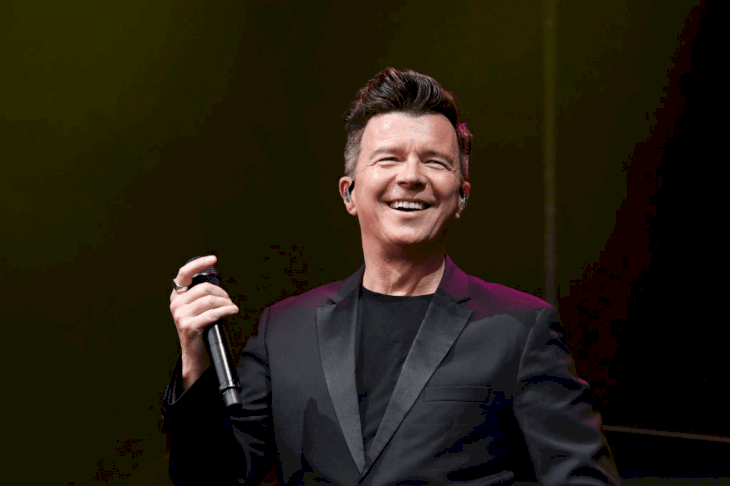 ---
JENNIFER GREY
The star of one of the most popular movies from the 1980s, "Dirty Dancing", Jennifer Grey had some ups and downs in her career. In 2010, she returned to reality TV and won the competition "Dancing with the Stars". She had been married to Clark Gregg since 2001, however, they are busy separating.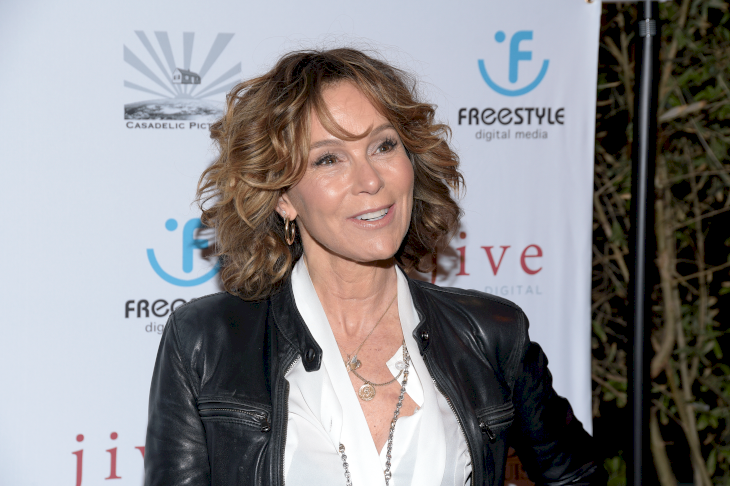 ---
JOHN CUSACK
Actor, producer, screenwriter, and activist, John Cusack became famous due to his appearance in some of the most influential movies of the 1980s. Throughout the past decades, Cusack kept on acting, being part of several thrillers in the 1990s and 2000s. More recently he was cast in "Arsenal", "Blood Money", and "Singularity". He also wrote for The Huffington Post.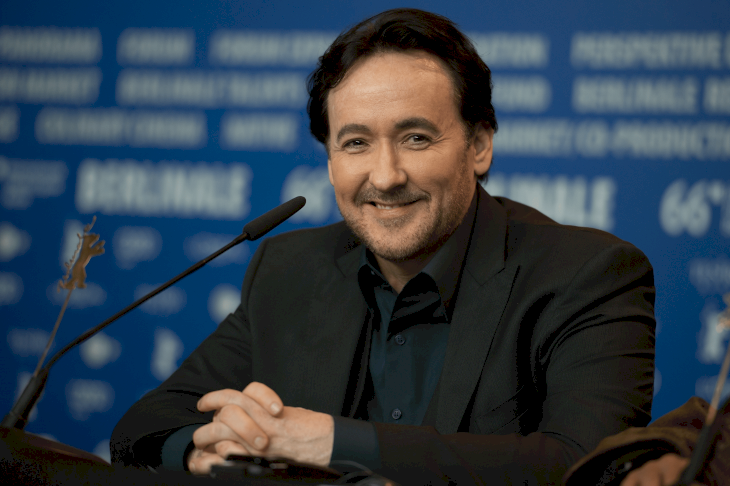 ---
CHRISTINA APPLEGATE
Applegate became well-known at the young age of 15 due to her role in the sitcom "Married... With Children", and she continued to enjoy quite a prolific career over the years. Christina did some voice work for movies such as "Alvin and the Chipmunks" and "The Book of Life", and last year you could see her on the television series "Dead to Me".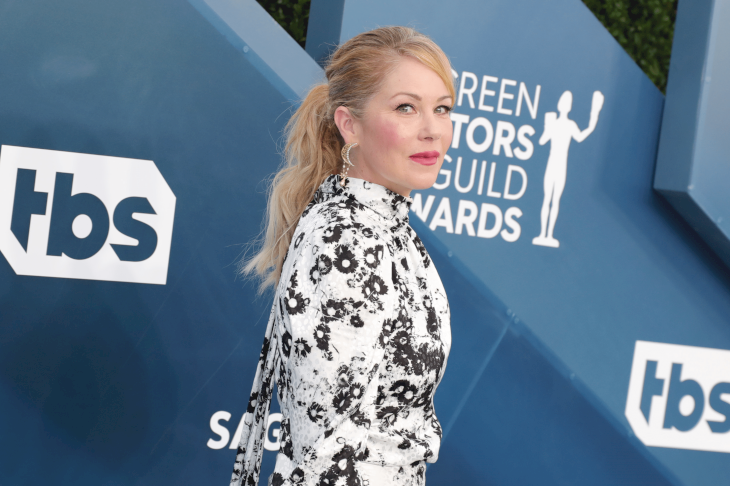 ---
MICHAEL J. FOX
Becoming famous due to his impressive role in "Family Ties", Michael J. Fox, kept on being part of popular pop culture productions, such as "Back to the Future" and "Teen Wolf". At the beginning of the millennium, he left acting behind to found the Michael J. Fox Foundation for Parkinson's Research. More recently he has been making some guest appearances on TV.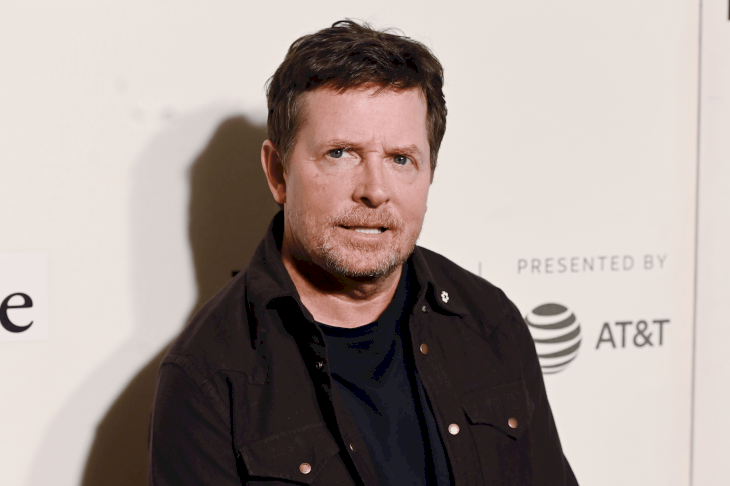 ---
ROB LOWE
One of the most popular actors in the 1980s, Rob Lower quickly became one of the favorites of teenagers due to his roles in "St. Elmo's Fire" and "About Last Night…". Recently, Lower has been involved in a series of television productions, such as "Code Black", "The Grinder", and "Parks and Recreation". He also did voice acting in "The Lion Guard".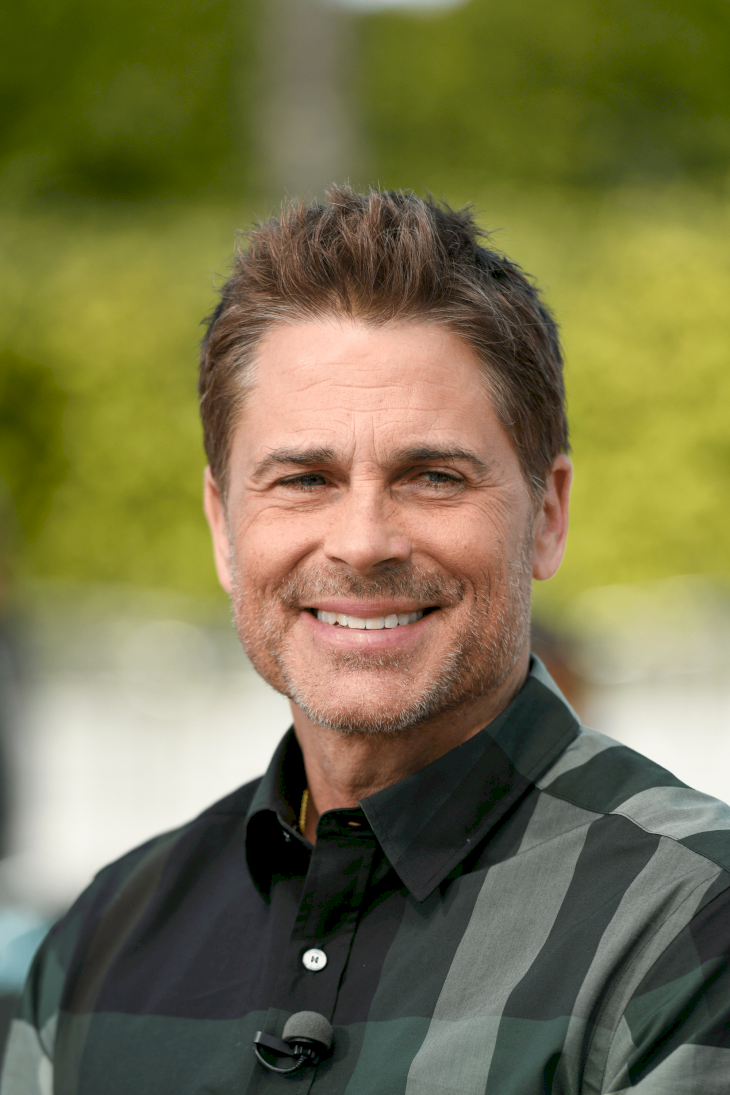 ---
AXL ROSE
Probably one of the most iconic musicians to have ever lived, Axl Rose was both talented and troubled. Making a name for himself with the band Guns N' Roses, Axl and his bandmates were inducted to the Rock and Roll Hall of Fame in 2012. In 2017, Axl and his mates went on a cross-country tour named "Not in This Lifetime... Tour".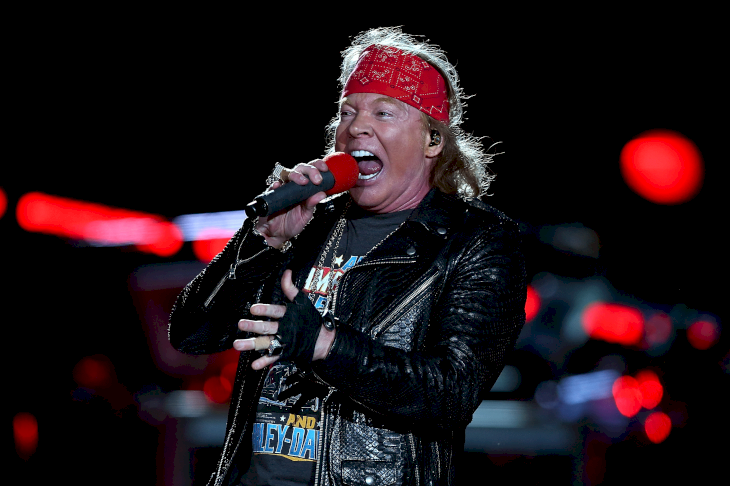 ---
CYNDI LAUPER
The "Girls Just Want to Have Fun" singer was definitely one of the most popular artists in the 1980s, and she still keeps rocking to this day. Seven years ago, in 2013, Lauper's musical "Kinky Boots" landed six Tony Awards, and allowed her to break the record, as the first woman to ever win the award for "Best Musical".
---
MICKEY ROURKE
Mickey Rourke made a name for himself as an actor, but there is much more to him than that. He began his career as a boxer, and while he took his first steps into acting in the meantime, in 2014 he returned to professional boxing. In 2020, Rourke participated in season four of the competition show "The Masked Singer".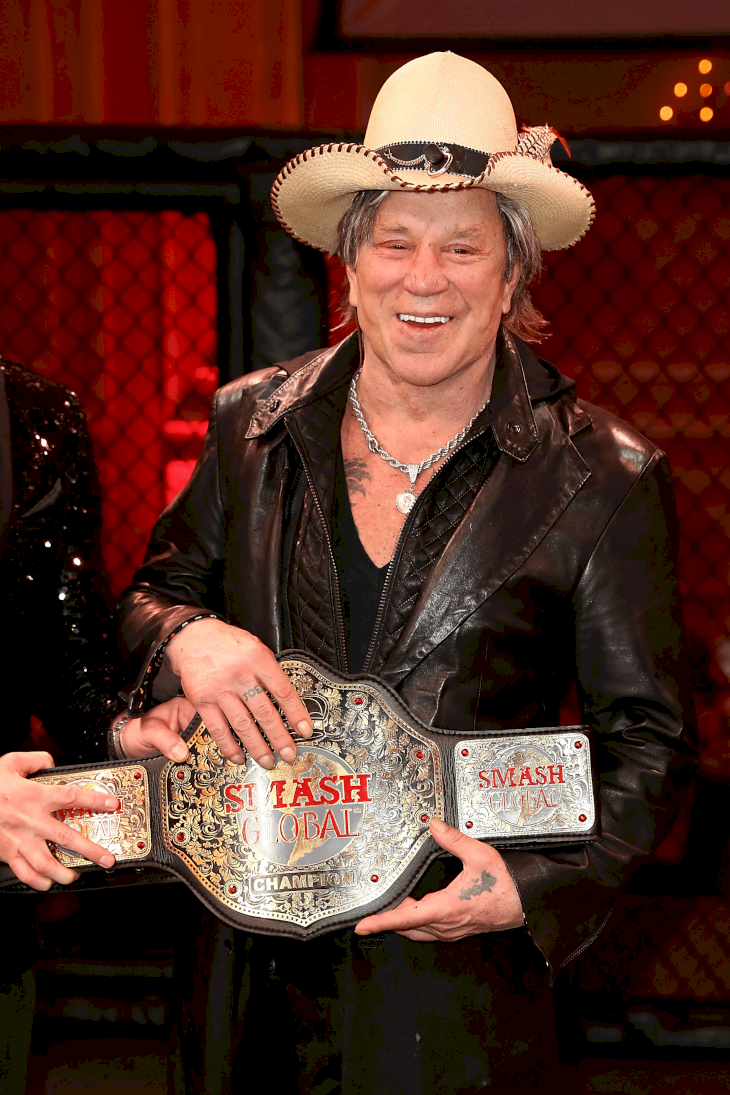 ---
ALYSSA MILANO
While Alyssa Milano is still to this day a common face on television, there is much to be said about her other than just about her acting career. Throughout the years, Milano appeared on the cover of dozens of magazines and was involved in even more activist and charity associations. This year she was also part of the comedy "The Now".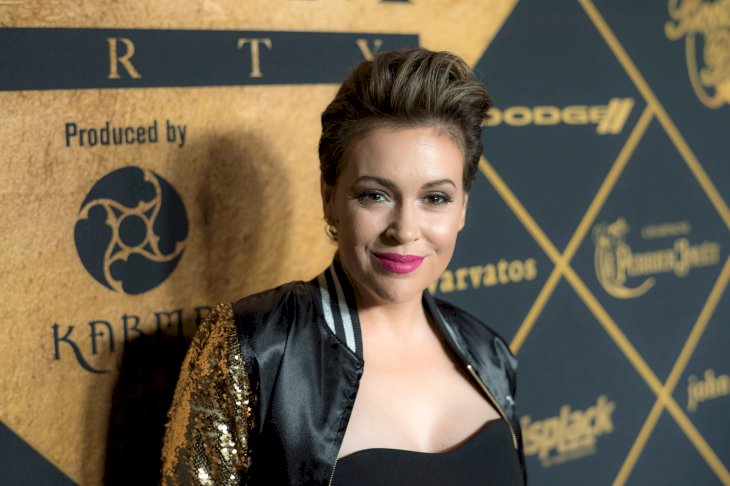 ---
BROOKE SHIELDS
Breaking records as the youngest model to ever be on the cover of Vogue back in the 1980s, Brooke Shields keeps on gracing us with her beauty and charm. Recently she worked on the movies "My Boyfriend's Meds" and "Daisy Winters" as well as television productions "Murphy Brown" and "Jane the Virgin".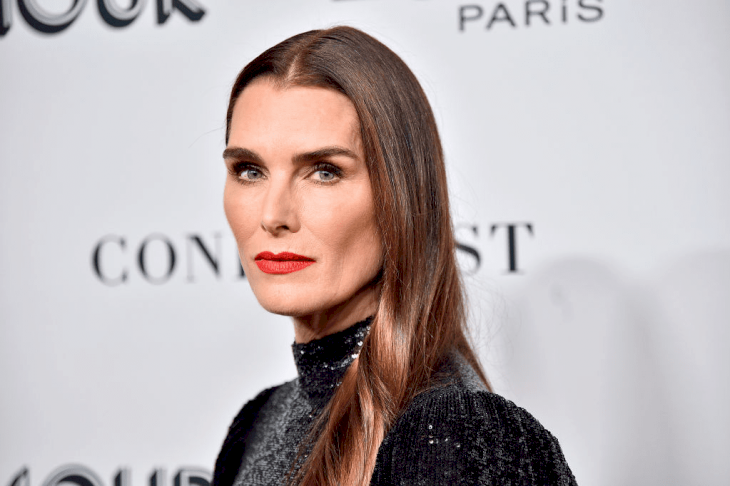 ---
JERRY HALL
Jerry Hall began her career as a model, however, she quickly moved into acting and made a name for herself in the 1980s. While she dated and was married to other men, her latest romantic involvement is with the mogul Rupert Murdoch, with whom she tied the knot in 2015. Hall also has four children with her ex-husband, Mick Jagger.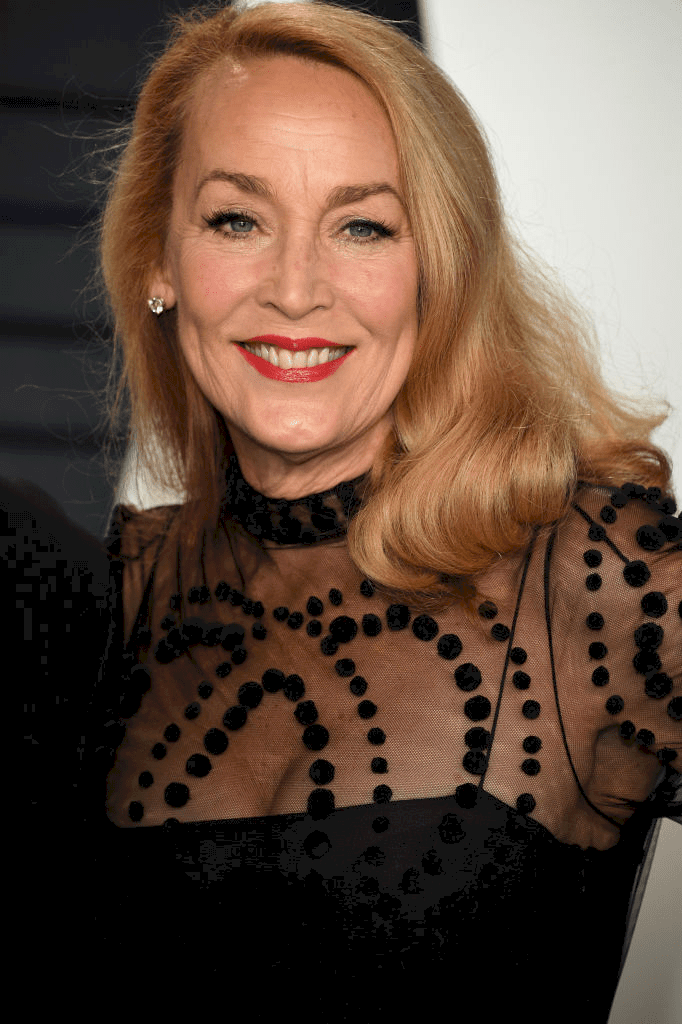 ---
JENNIFER BEALS
Teen model turned actress, Jennifer Beals made a name for herself due to her incredible performance in "Flashdance". Since then, she kept on building her career in the industry, having even been on the other side of the camera in the television show "The L Word: Generation Q". She also appeared in "Swamp Thing" and "After" in 2019.
---
MATTHEW BRODERICK
Actor and singer Matthew Broderick remains a well-rounded actor, having been involved in numerous productions over the years, for cinema, television, and even theater. He has been married to Sarah Jessica Parker for over thirty years and the pair has three children together, a son, and twin daughters. Broderick also won two Tony Awards for his acting performance.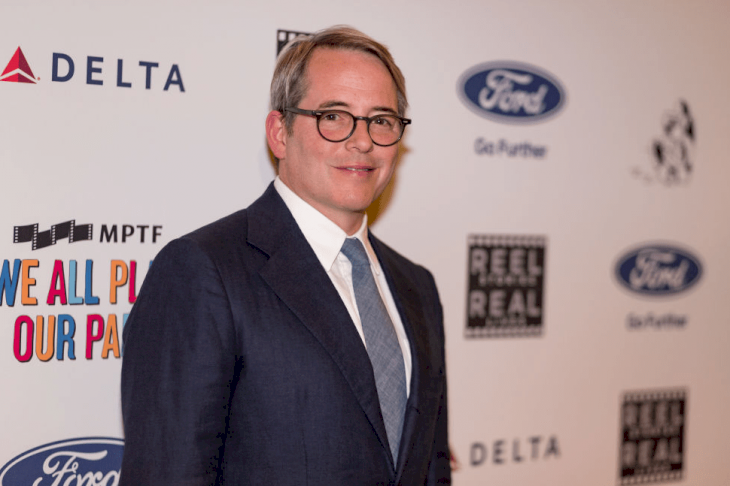 ---
LILAKOI MOON / LISA BONET
Making a name for herself in "The Cosby Show", Lisa Bonet was part of the series for several years, until she finally left the production due to "creative differences". She was married to singer Lenny Kravitz, with whom she has a child. She changed her name to Lilakoi Moon in 1995, and ten years later she began a relationship with actor Jason Momoa.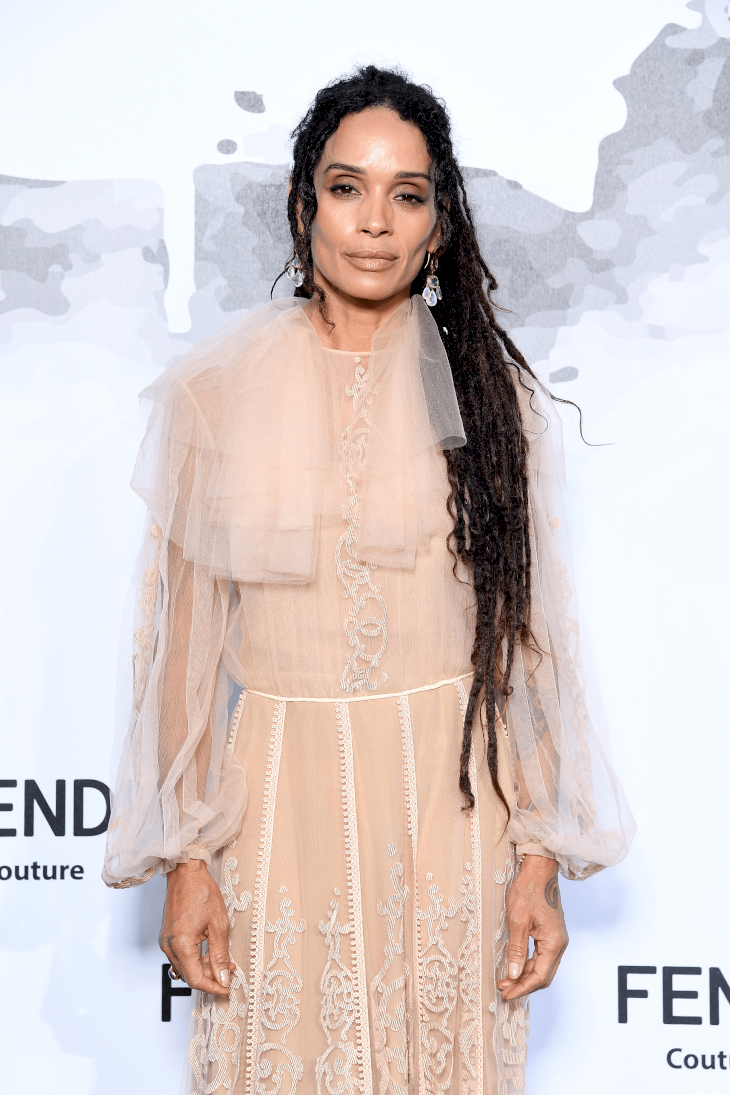 ---
MOLLY RINGWALD
Another member of the "Brat Pack", Molly Ringwald became famous for her roles in movies such as "Pretty in Pink" and "The Breakfast Club". While she kept on acting throughout the years, she released a jazz record in 2013 titled "Except Sometimes". She also began a career as a translator, released her first work last year.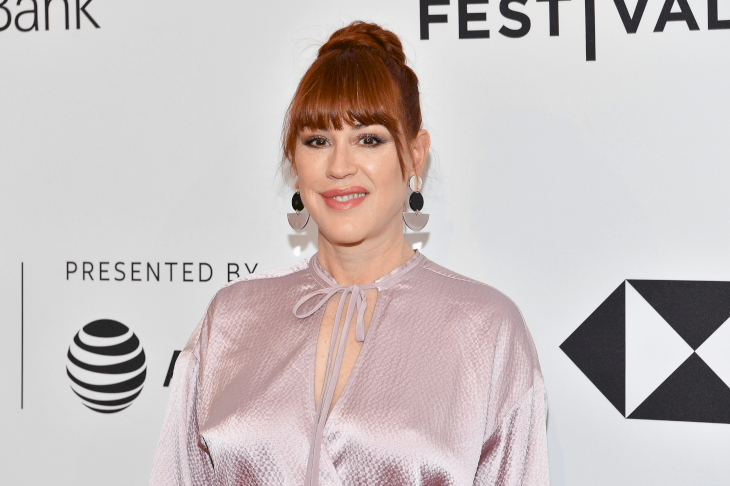 ---
OLIVIA NEWTON-JOHN
Becoming an international start due to her role as Sandy in "Grease", Olivia Newton-John is also a singer and Grammy winner. Having suffered from breast cancer for several years, she has become a strong and active advocate for the awareness of this illness and has invested a lot of time and money into the funding of research for a cure.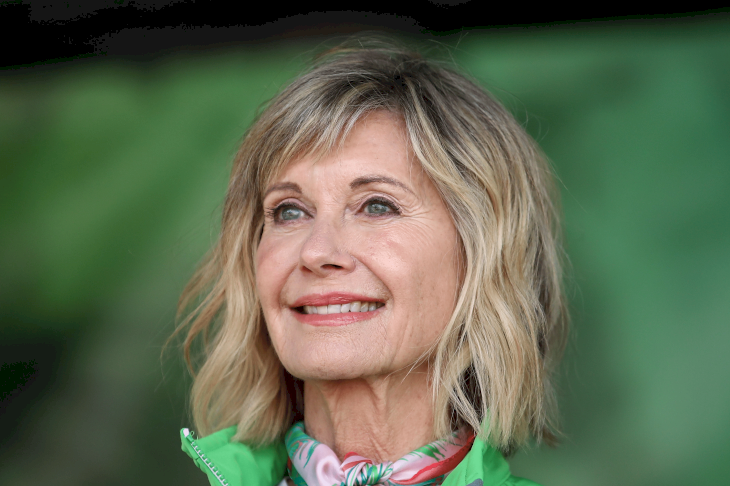 ---
KATHLEEN TURNER
Another actress from the 1980s that has kept on growing her field of work is Kathleen Turner. She has won a Golden Globe Award for best actress and has received quite a few nominations for other awards. Over the past few years, Turner has slowed down her career due to complications caused by arthritis.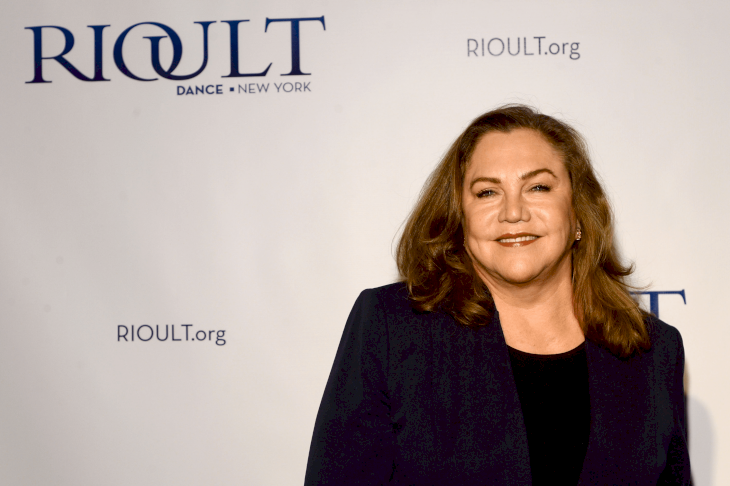 ---
LEA THOMPSON
Lea Thompson also became famous due to her role in "Back to the Future" and for the past years she has been showcasing her skills on the television series "Switched at Birth". In 2017, Thompson was cast to take part in the newest adaptation of "Little Women", and a few years before she also made an appearance in "Dancing with the Stars".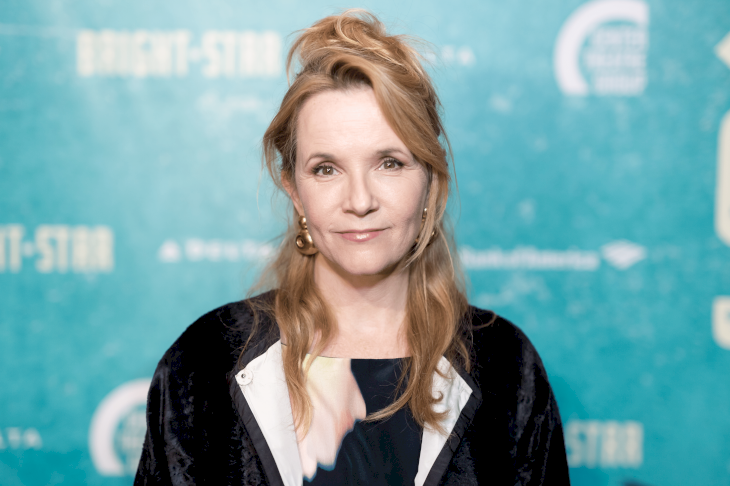 Which celebrity from the 1980s do you think is missing from this list? Let us know in the comments below who you think should have made it to the article and why! Also, don't forget to share this story with all of your friends. 
ⓘ The information in this article is not intended or implied to be a substitute for professional medical advice, diagnosis or treatment. All content, including text, and images contained on, or available through this FINTREAT.COM is for general information purposes only. FINTREAT.COM does not take responsibility for any action taken as a result of reading this article. Before undertaking any course of treatment please consult with your healthcare provider.