The Reason Allison Stokke Did Not Want To Be Famous
Despite sports and athletes being known worldwide, not many are well-versed in pole vaulting, not until a young Allison Stokke vaulted her way to the limelight (something that wasn't even a part of her plan). Who is this person who broke records and set standards for future pole vaulters? Read on to know more about Allison Stokke!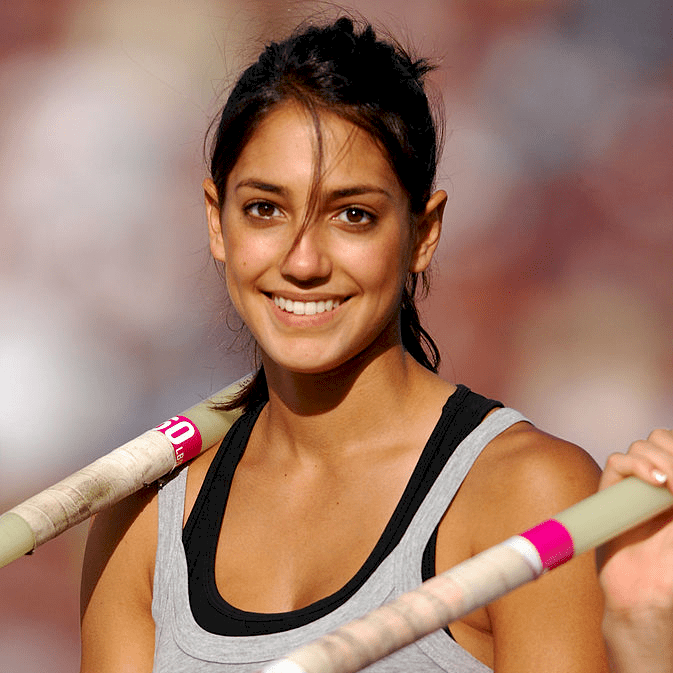 ---
WHO IS ALLISON STOKKE?
Allison Rebecca Stokke was born on the 22nd of March, 1989 in Newport Beach, California. Since she was a kid, she was encouraged by her parents Allan and Cindy Stokke to pursue a career in sports. Not only that little Allison is meant to be a professional athlete, but her brother David Stokke is a great athlete, too.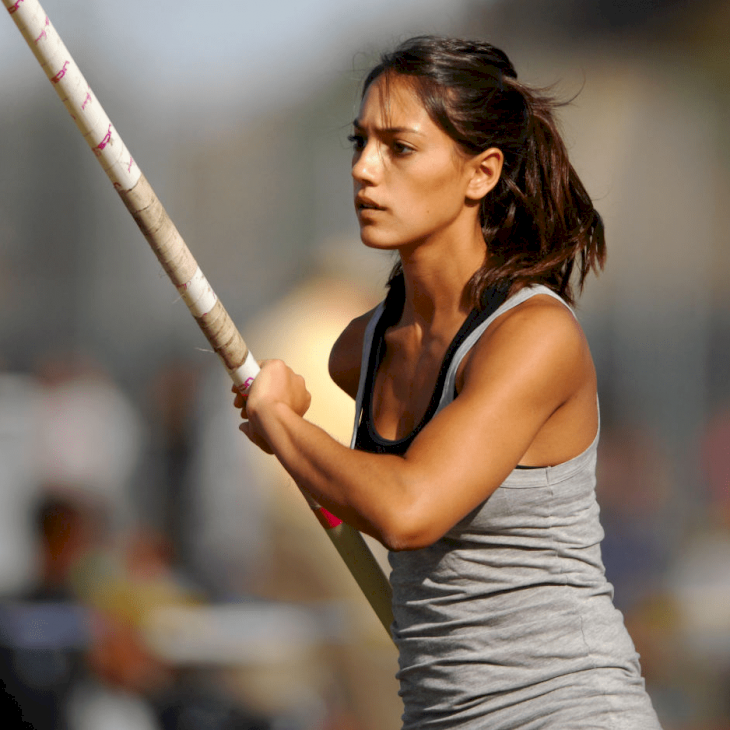 She is born into a family of athletes! Her brother, David, is a national level youth gymnast. She initially thrived to be a gymnast herself, but later on, realized she wanted a different path and chose pole vaulting instead. With this decision, she became a globally known pole vaulter. Meet Allison Stokke and learn more about her story!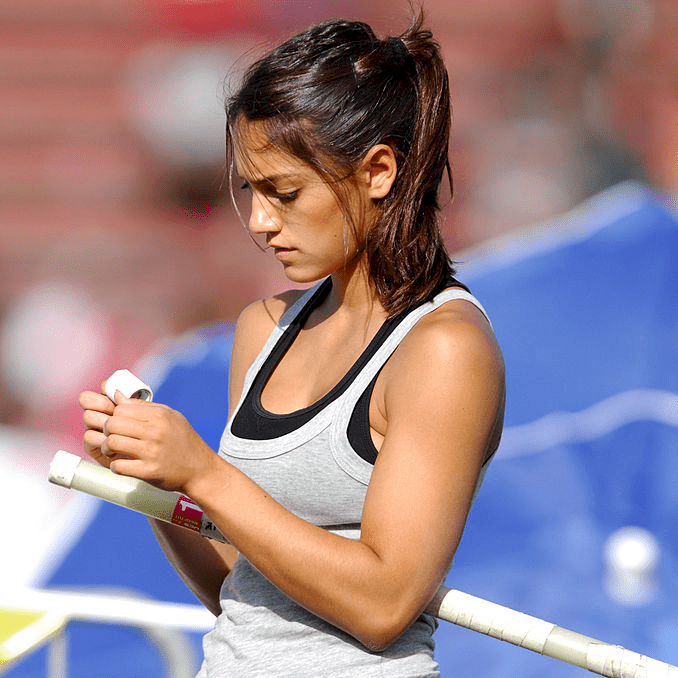 ---
FROM GYMNAST TO POLE VAULTER
Allison was a competitive gymnast before she became a pole vaulter. Taking after her brother, she was on the gymnast scene for 9 years. A fellow gymnast who tried pole vaulting recommended the sport to her, of which she grew more drawn to. Allison didn't know what it was, but it sounded too fun for her to let it pass.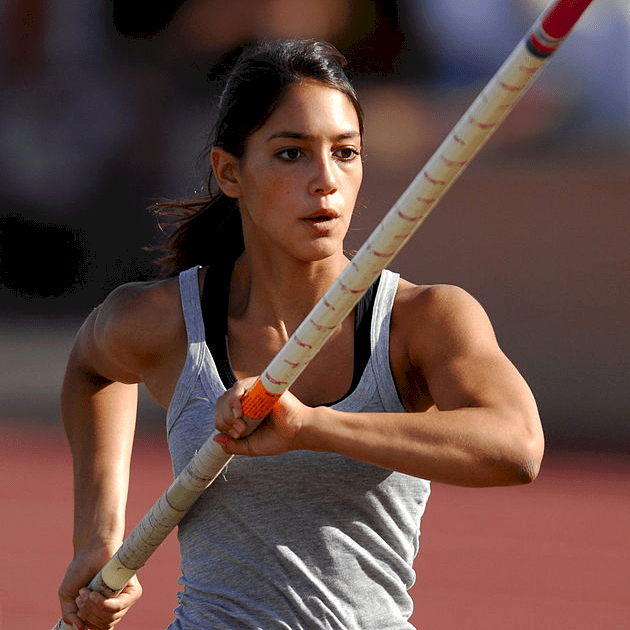 It wasn't fun at first for Allison but who knew what the future held? As time went by, she enjoyed her time flying above bars and decided to pursue the sport. She even set and broke records in her early years! Gymnastics might not really be meant for the now pole vaulter Allison! Do you agree?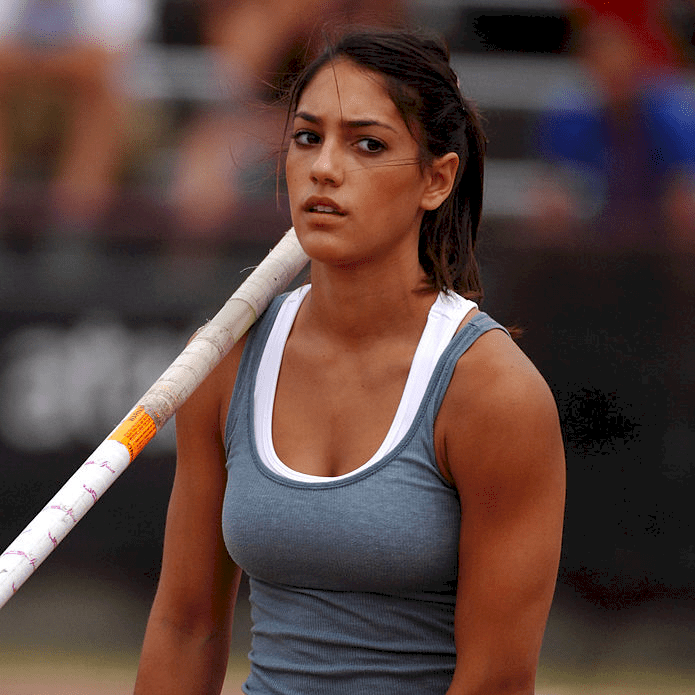 ---
WHERE THE POLE VAULTER STAR STARTED
She navigated her way through from being a gymnast to being a pole vaulter while attending Newport Harbor High School. After a recommendation and a few moments of having fun with the new sport, she became the best pole vaulter in her high school. At age 14, she became a prospect of the United States' best pole vaulting athletes.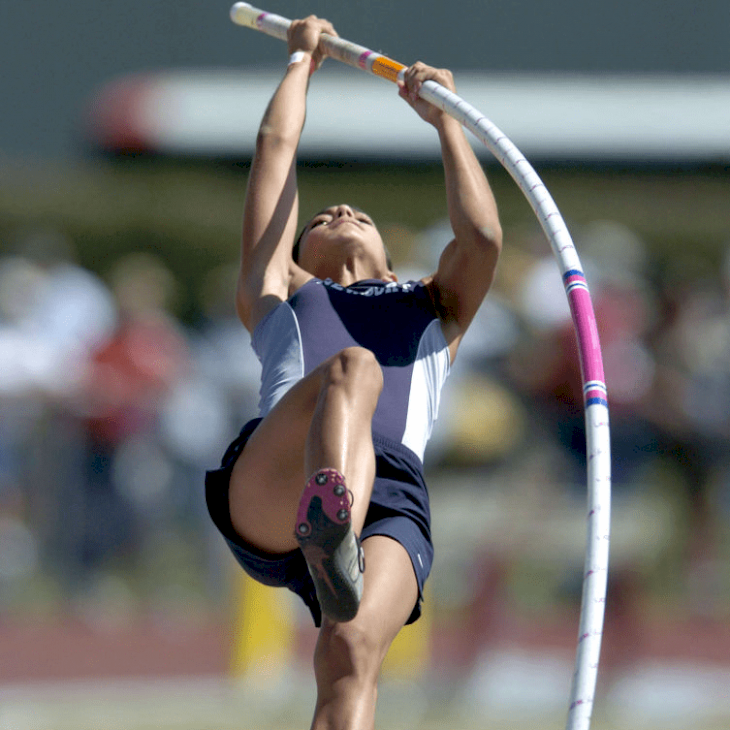 ---
BREAKING RECORDS
As a freshman, Stokke is one of the best pole vaulters there is. She broke a record at a national pole vaulting competition with 12 feet and 7 inches, the best record there is for a freshman. Stokke didn't end there when a year after, she broke her own record with 13 feet and 5.75 inches. 
Not only that she broke her own records, but she bagged gold medals at the California State Championships, twice! In her senior in high school, she won second place in the national rankings after creating another record once more with 13 feet and 6 inches. All this while achieving the eighth spot in the national junior championships that very same year!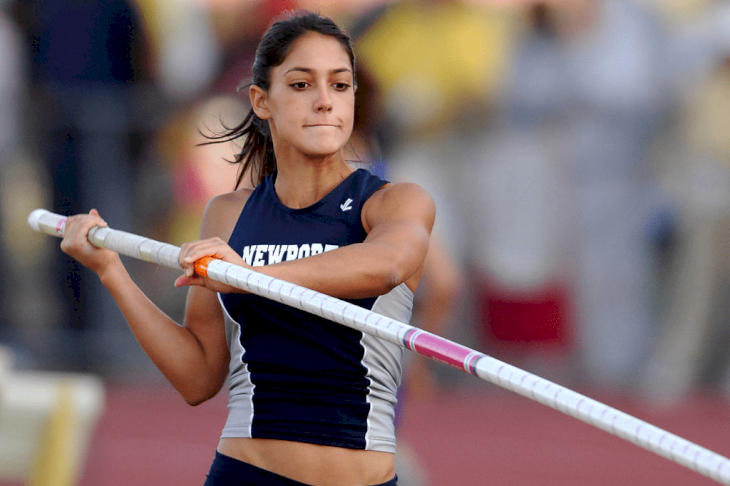 ---
THE UNTIMELY INJURY
While testing a larger pole, Allison happened to injure her ankle, resulting in a 6-month rest for the pole vaulter. Injuries are inherent in every athlete's life, however, it was an untimely one for the rising star because she would be missing a season of CIF state championships. Well, she took a rest for a while as a defending champion.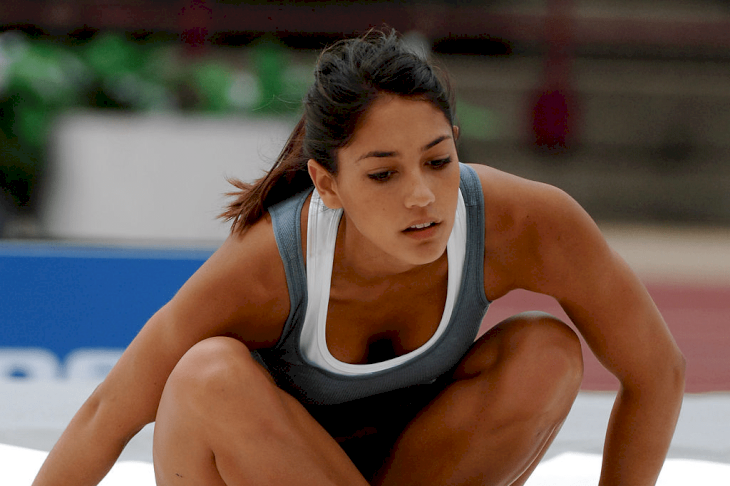 Allison Stokke underwent an operation and a 4- to 6-month rehabilitation. Her injury became a huge blow to her chance of getting a four-year straight state championship. She was in her sophomore year at that time, but Allison proved her strong will by bouncing back and claiming the medals in her senior year and a scholarship at the University of California.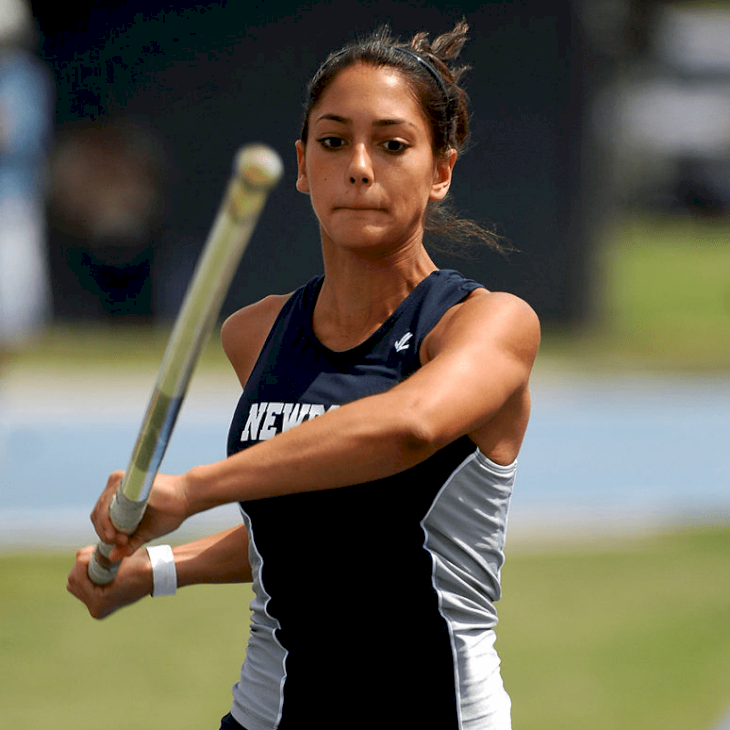 ---
A PHOTO THAT CHANGED HER LIFE
In 2007, during her senior year, while competing in New York, Allison Stokke became a subject to a photographer's lenses. The photographer of a Californian track and field website captured Stokke waiting for her turn on the game, something normal during athletic competition. However, such a photo altered Allison's life.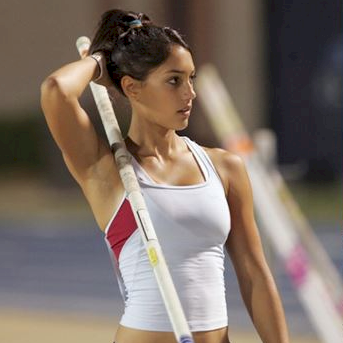 The photo resurfaced a few months later on a sports blog called With Leather. It isn't meant to cause any harm, however, there is no sense of innocence on the side of the male fan-base, taking the photo, and even Allison Stokke was a subject to their own fantasies. The article was even titled "Pole Vaulting is Sexy, Barely Legal".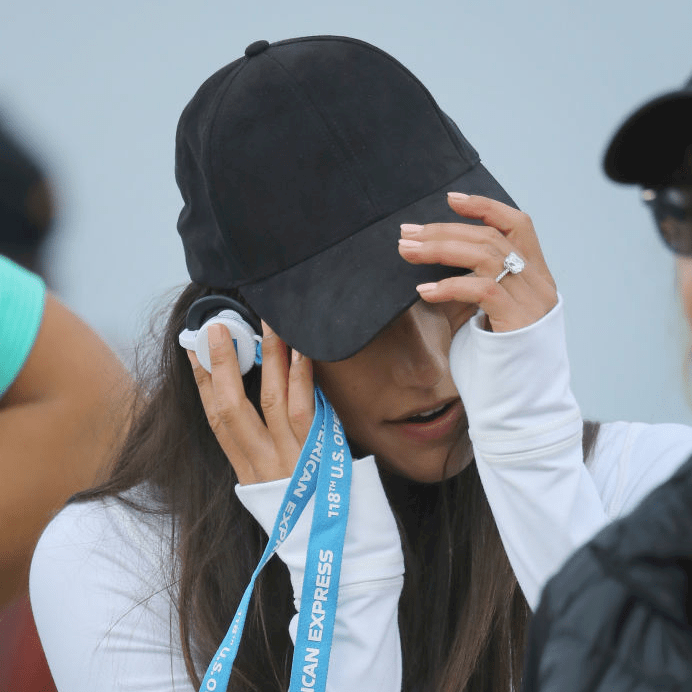 ---
THE INTERNET'S POWER
The article spread like wildfire and Stokke became a sensation, something that she never wanted. Of course, no one ever wanted to be a subject to someone else's fantasies! The issue reached the original photographer and threatened to sue the blogger but nothing can be done now, for the article and the photo reached other blog sites.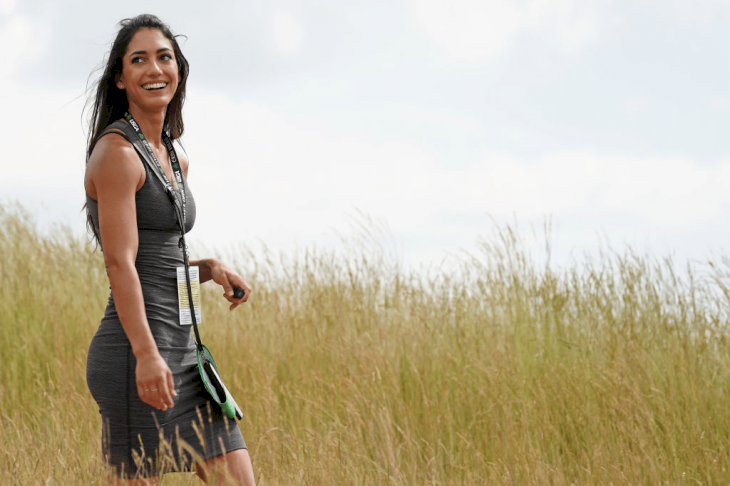 The 17-year-old Allison Stokke became a symbol in an instant. This made famous newspapers such as the New York Times and Washington Posts among others to write documentaries about the young Stokke. She became famous internationally, getting attention in the UK, Germany, Australia, and even in Asia.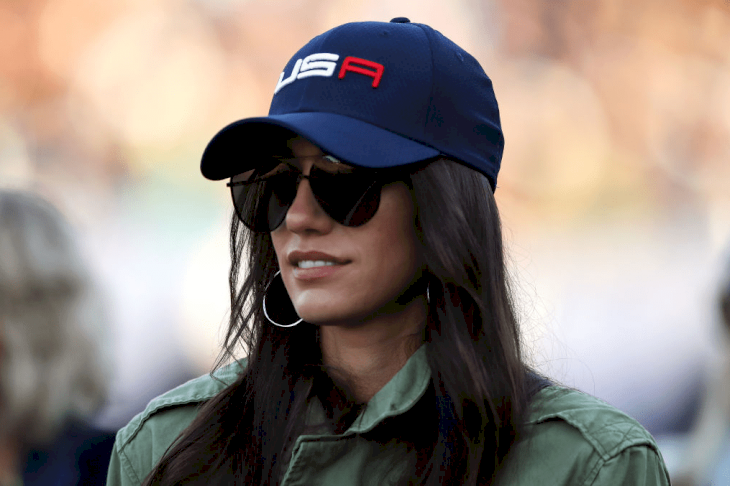 ---
THE AFTERMATH
Allison struggled in university because of the attention she was constantly getting. The great athlete that she was, she broke records in her first year in college with a new school record of 13 feet and 9.5 inches. However, this triumph cannot outshine the viral photo.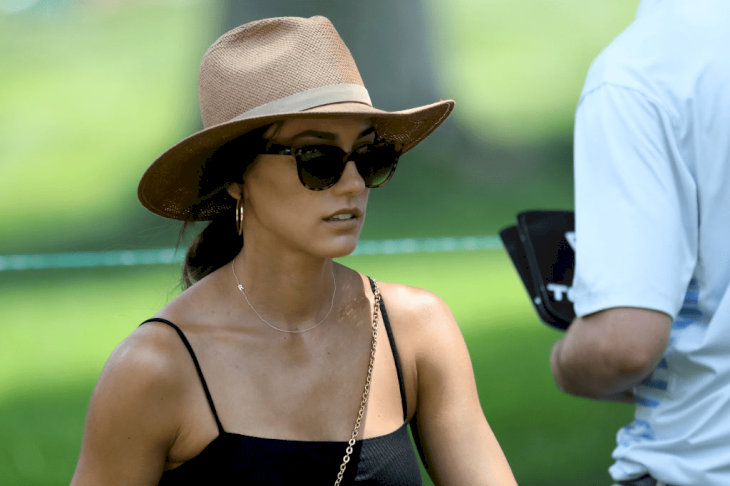 Her presence in competitions drew more crowds. She made pole vaulting a more famous sport, however, she felt more uncomfortable in the midst of the growing crowds who wanted to catch a glimpse of the "sexy" athlete. Her university even had to take down photos of her on the school website! It affected Allison more than how it seemed from the outside.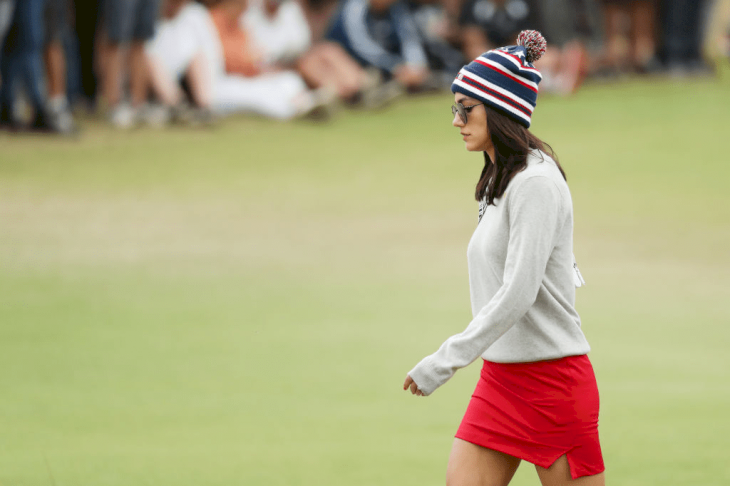 ---
IT'S OUT OF CONTROL
Allison's name became a dominant feature in websites, and the young Allison had an international fan base sooner than what she imagined. Wanting to control the situation, Allison and her parents decided to get a manager to somehow mitigate the tension but the media is way too powerful. Nothing can hinder the spotlight from following Allison Stokke.
Her competence and talent as a pole vaulter was slowly becoming undervalued as she has seen to be an "internet crush" rather than an amazing athlete. In an attempt to shift the attention, the young athlete even had to attend major news outlets for interviews that focused on sports. 
---
MISTAKEN
Allison Stokke and her family thought of how to lessen the attention on her physicality. They tried to create a youtube channel where she constantly uploaded videos about sports, pole vaulting, and several techniques. However, these were all futile as many viewers kept on talking about her physique and beauty. 
---
THE LIGHT AFTER THE DARK TIMES
What Allison Stokke experienced drove her to see the positive in all the negativity around her. CBS even decided to use Allison's scary experiences to warn young women and sportswomen all over the world. In one of their segment, they emphasized how easy it was for other people to attack vulnerable women even without their consent.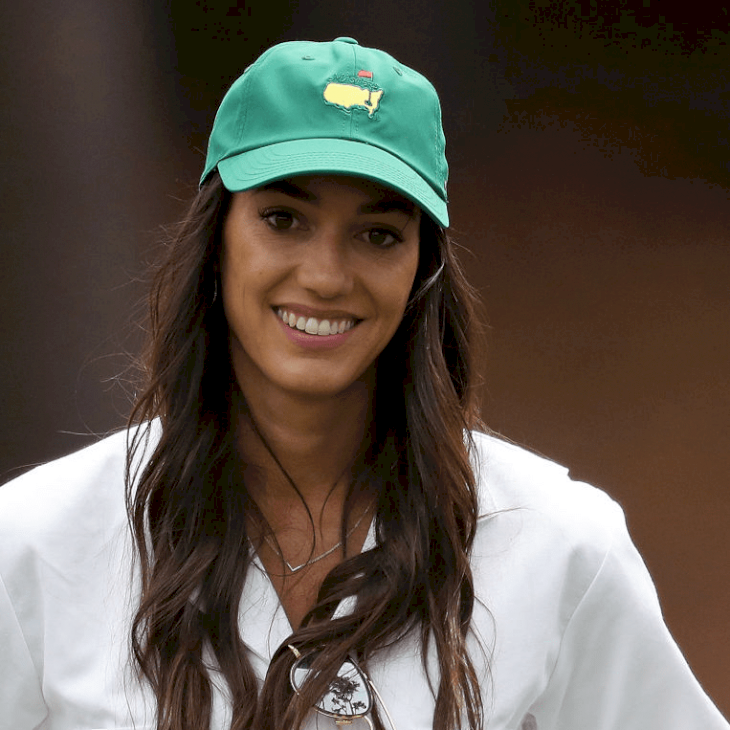 Despite these actions, it was a little too late for Allison Stokke to reclaim her image as a pole vaulter. It was even reported that the great athlete became too afraid to go to competitions in fear the same thing to happen again. It took a toll on her mental health as she felt unsafe on the tracks.
---
A NEW LIFE
She continued living her life, but this time, she tried harder to stay away from the radar. While doing so, Alisson Stokke focused more on her career and set records once more, both in her studies and in her athletic career. She managed to acquire her master's degree in sociology while still breaking records in her sport. Truly amazing!
After graduation, she aimed for every athlete's dream - Olympics. Despite the extreme focus, more strict training, and all the support she had, she fell short in joining the London Olympics. Despite clearing a 14-feet bar before, the pressure of qualifying to be a representative of the United States for the Olympics was more intense. Her dream was over.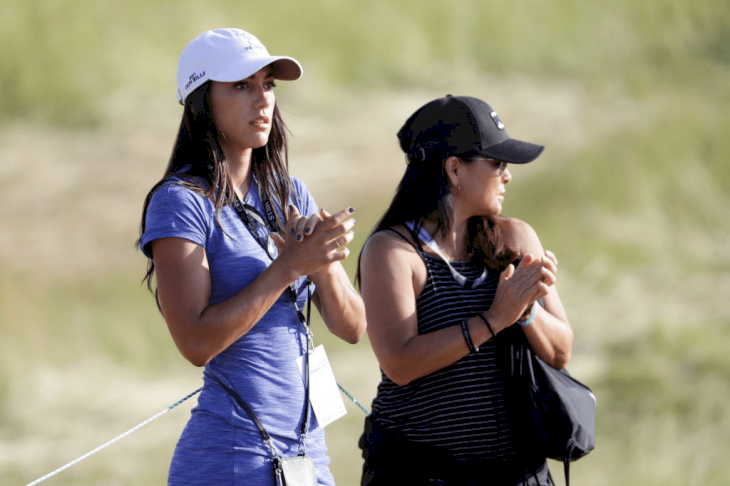 ---
A NEW CAREER
Allison Stokke wasn't done yet. Her Olympic dream might end there, but her athleticism transcends across bars and poles. Her success as a pole vaulter, (as well as her unwanted fame) signed her contracts and she worked as a sportswear model for Nike and Athleta. She also began modeling for Uniqlo a year later while working side by side with GoPro.
---
HER HAPPY EVER AFTER
For someone who spent most of their life in sports, they would all connect easily to someone who shares the same passion with them. The same holds true for Allison Stokke as she tied the knot with a professional golfer Rickie Fowler in 2019. The intimate beach wedding in Mexico was a secret until the big day.
---
ALLISON AND RICKIE
Rickie Fowler admitted in an interview how he messaged the professional pole vaulter and model Allison Stokke thinking how she was someone who would fit with who he was. They went public with their relationship in March of 2017 when the couple posted photos together in Texas.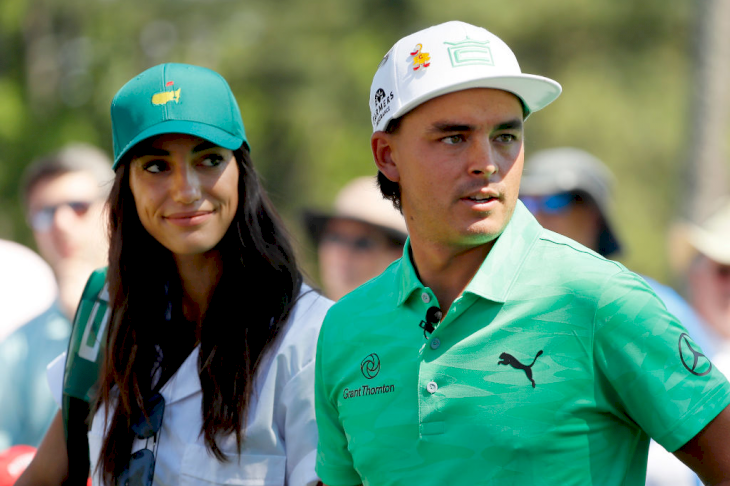 The relationship quickly progressed and with the help of a friend, Rickie asked Allison's hand in marriage in 2018. Despite the change of plans for the wedding place, they finally said their vows in an intimate beach wedding in San Lucas, Mexico with only 48 people to see the union.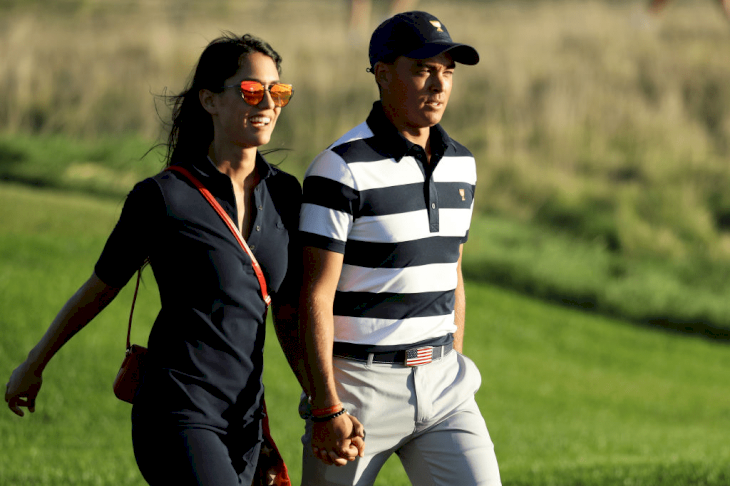 ---
ALLISON'S HONEST WORDS
In an interview, Stokke became vocal about her experiences as an athlete as well as her dark times. "Figure out what it is that you care about and want for yourself, and then find a path that will take you there. And don't forget to enjoy that path." Allison's words will be something every athlete would want to ponder on.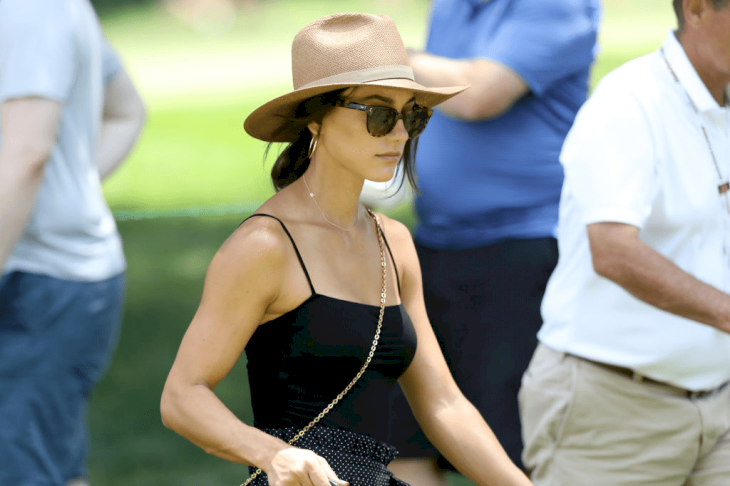 Allison Stokke wanted her fellow athletes to never forget the person they are. In times that the internet and social media threaten to alter one's life, making sure of staying true to the person you are. It is also okay to take a break for a while because by then, you'll truly realize how much you love the sport.
The road to success is never easy and no one took a shorter route and ended successfully. What Allison Stoke experienced is an eye-opener. People are prone to be objectified and in the growing world of the internet, it is near impossible to stop it. Jump higher like the flight of Allison Stokke. What do you think of her story?