NCIS: LA: Details Behind Eric Christian Olsen's Departure
Pretty much everyone was in shock when Deeks was fired at the winter hiatus episode of NCIS: LA. It could probably be because of Eric Christian Olsen's personal life. But Daniela Ruah giving us hope about Deek's future, made us dig up the truth. And we're about to spill the tea.
---
WHAT'S THE SITUATION?
A week before NCIS: LA's winter hiatus, the writers left fans shook as they dropped a bombshell – Deeks has been fired!  Amid the current situation and reforms in policing worldwide following massive protests, the NCIS: LA writers decided to change how they represent law enforcement. Sadly, that means that Deeks had to go. Spoiler alert - but did he?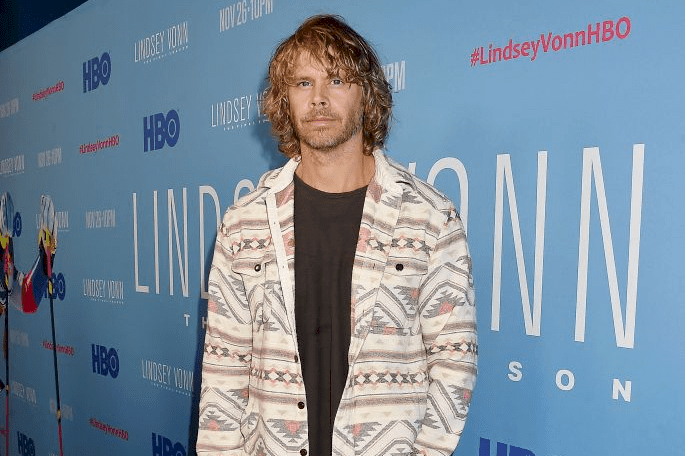 ---
Just after receiving the bad news that he no longer had a job, Deeks suffered a second blow – Hetty was unable to do anything to save his position! Then, as Nell pointed out, he can't even switch careers to a full-time NCIS agent, as he's too old to be accepted in the training program. And of course, the firing comes at the absolute worst time
---
Kensi has just had an unhappy blast from her past – David Kessler is back, and he's been pretty vocal about the shocking things he'd like to do to Kensi. Without his position in the NCIS team, Deeks can only stand by, helpless, while his on-screen wife is under fire.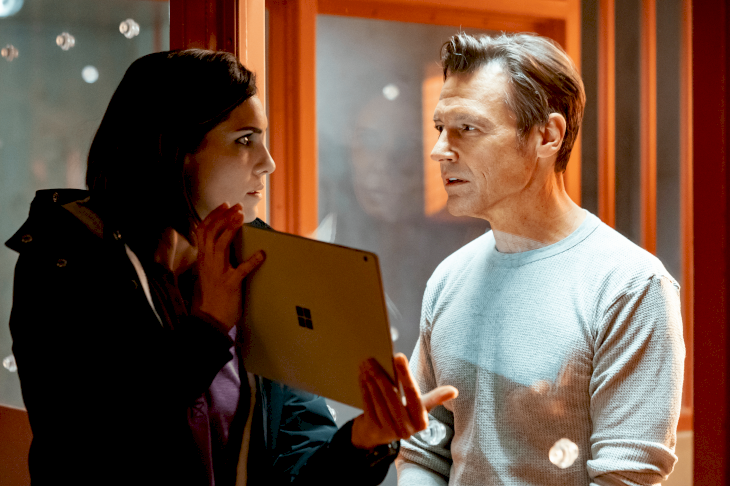 ---
WHAT DOES IT MEAN?
Not only does this latest development put a serious spanner in Densi's plans to start a family and purchase their dream home, but it left fans panicking about the future of Eric Christian Olsen's presence on the show! Is Deeks' departure from the team a twisted foreshadowing of the actor's departure from NCIS: LA?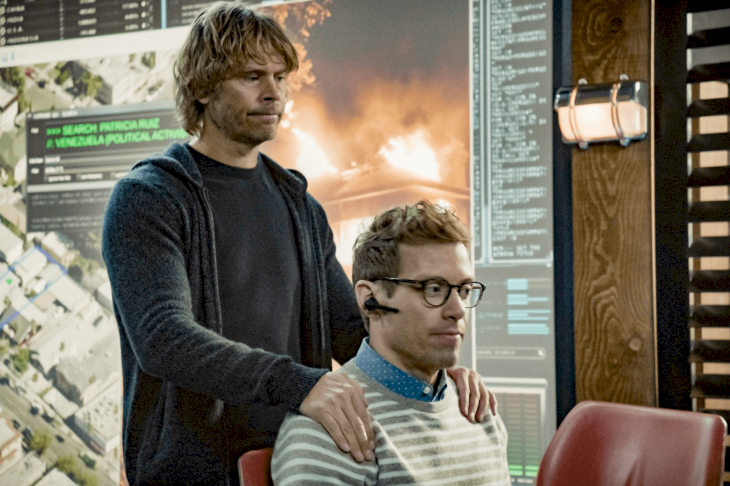 ---
Well, if a close source is to be believed, that doesn't seem to be the case. According to Olsen's on-screen wife and real-life sister-in-law, Daniela Ruah, the actor isn't planning to say farewell to fans. This revelation came shortly after the episode aired, and Daniela shared her sadness about Deek's situation on social media, which led many fans to think that exit rumors were true.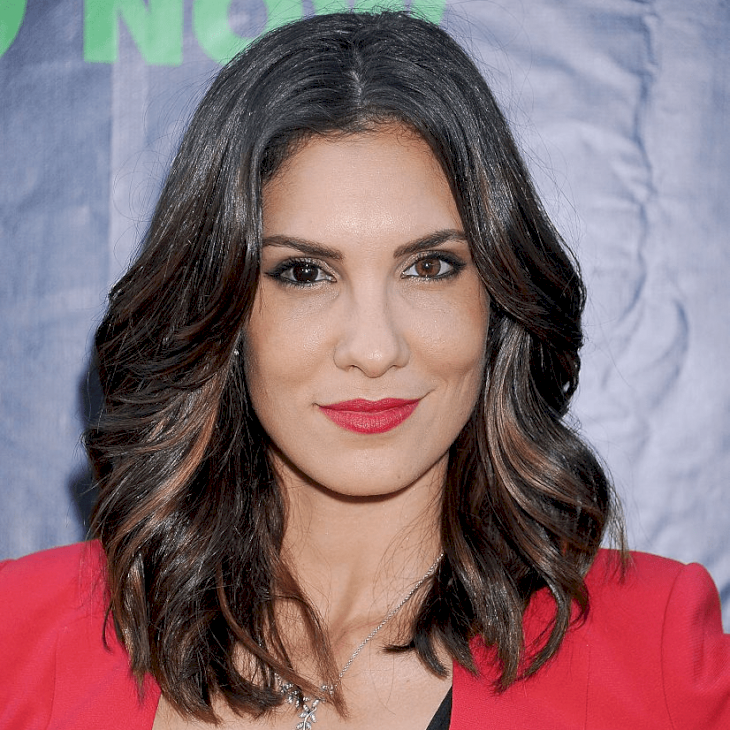 ---
Thankfully, though, she cleared up any confusion in an interview with TV Line. She explained, "Listen, if Eric were leaving the show permanently, we would know about that by now, and that's obviously not the case." She elaborated by explaining that the move is just something the writers came up with to change the course of where the story is going.
---
SHOCKING TWISTS
It's not the first time that the NCIS: LA writers have tried to spice up a character's storyline while freaking out the audience, either. Remember when at the end of season 11, Nell gave fans a full-on heart-attack when she tried to resign from the team?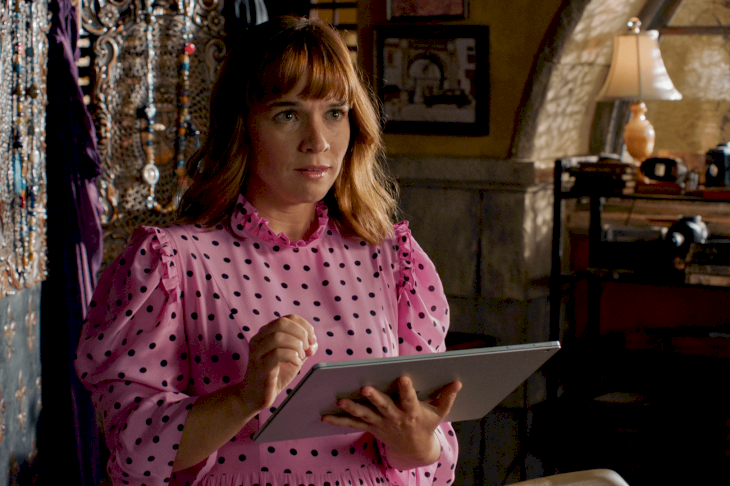 ---
At the time, the rumor mill was in overdrive as to why actress Renée Felice Smith would leave the hit show. She ended up surprising us by staying! Similarly, Eric Beale disappeared for a few episodes, and just as fans were starting to panic, we learned his actor, Barrett Foa was just busy with a side project and was taking a short break from NCIS.
---
So just because we may not see a character for a while, doesn't mean they've left the show! Take Hetty, for example. The actress behind the role, Linda Hunt, is doing most of the filming for the show from her home. Turns out it's to minimize her exposure to the possibility of getting sick due to the current epidemic.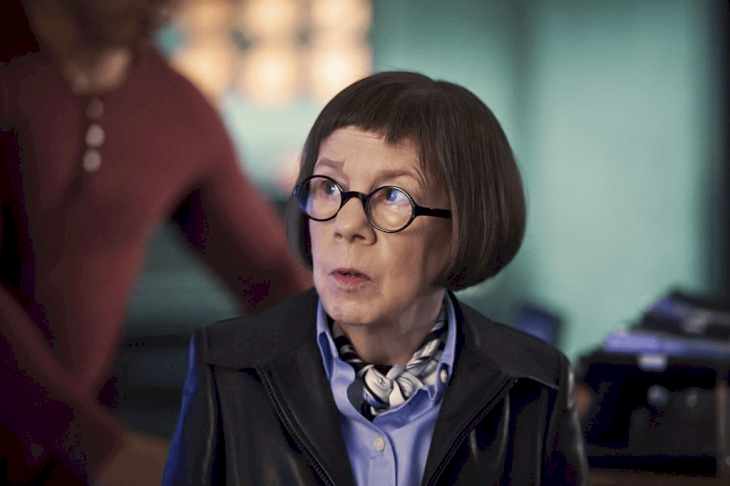 ---
Because of her age, the actress is a high-risk case, as she just turned 75. To make up for her absence, the writers have her hiding out in an unknown location, no doubt up to her eyeballs in stealthy plans for projects. Currently, all evidence points to the fact that the NCIS writing gods are pulling a similar trick with Deeks.
---
HINTS FROM THE SHOW
What evidence, you ask? Well, apart from the fact that Olsen has not actually admitted that he plans to pack his bags and head for another project, he is scheduled to appear in the next episode, in which the synopsis mentions his struggle to come to terms with his new position. Or lack thereof. Also, there was a little hint in the show itself.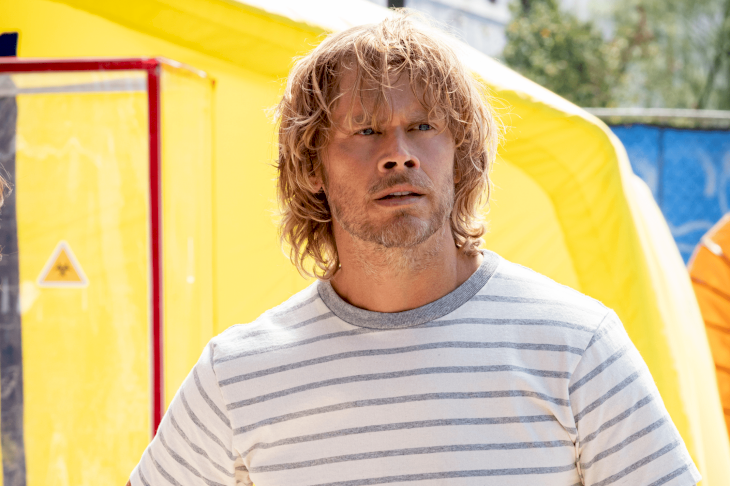 ---
In case you missed it, there was a moment when Sam told Deeks to "just stand down until we have your situation straightened out." See? It's going to get straightened out. And if you don't believe us, take CBS' word for it. Shortly after the episode aired, they tweeted a simple "We love you Deeks. Don't worry, Kensi got this!"
---
DENSI'S NEW STORYLINE
Daniela Ruah has been pretty vocal about what this latest development means for Densi, and the future of the onscreen lovebirds.  She explained, "It's interesting to see how last season, he was the one saying, 'It's OK, we're going to figure this out.' This season, she's the one holding him and helping him through this phase."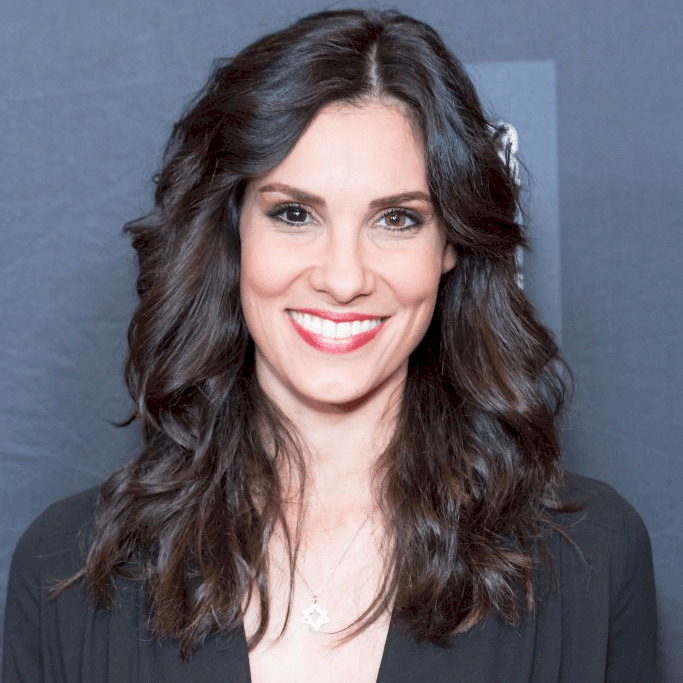 ---
However, the actress admits that her role as the supportive partner to a depressed Deeks may be short-lived because after all, she still has a job to do and bad guys to catch. And before you despair about upcoming marriage problems between the down-and-out Deeks and on-the-case Kensi, Daniela has also given us a tiny ray of hope and a glance into a happier future.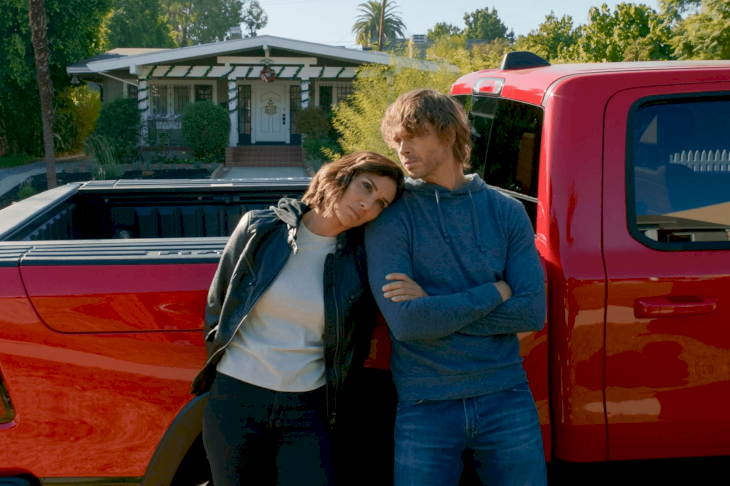 ---
Chatting to TV Insider, she admitted, "But you know NCIS: LA will run its circles and its course and then some stuff develops and changes and happens and I'm being really elusive on purpose." Of course, we can't deny that some rumors start with a grain of truth, and when we consider what's been going on in Eric's life, we can understand why fans started to panic.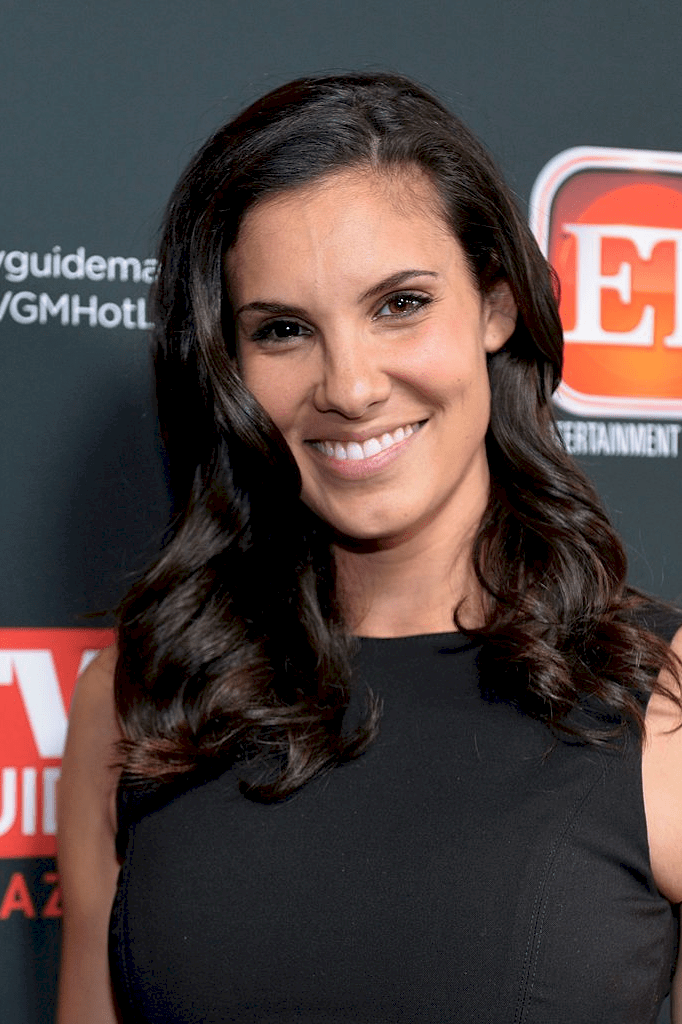 ---
BEHIND THE SCENES
Apart from the fact that we're in a global lockdown, which has made any kind of normalcy fly out the window, fans have been worried that Eric's personal life could be tempting him away from show business. In September this year, Eric and his wife, Sarah Wright, welcomed their third child, a girl called Winter Story.
---
At the time, Eric took to social media to express his happiness, and since then, fans have suspected that he may want to take time off the show to be with his family in these strange times. Besides, the actor has spent a great deal of time becoming involved with charity projects, which sparked unfounded rumors that his career might be taking a different trajectory.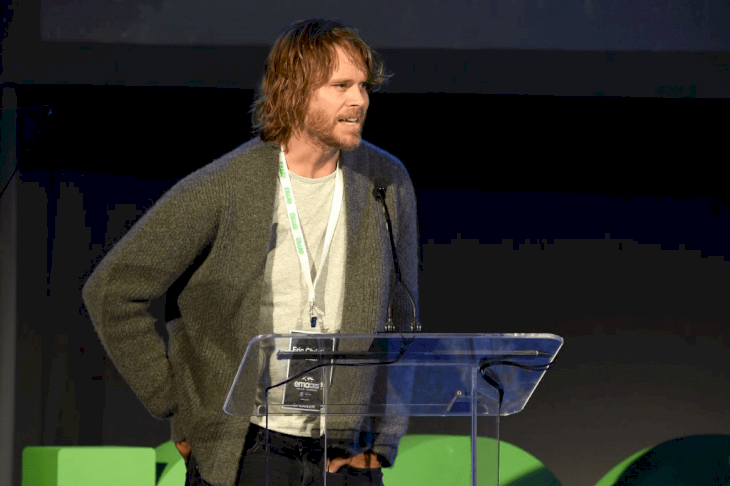 ---
Earlier this year, the actor revealed via social media that he would be co-hosting a fundraiser for a charity called Walk On Water, which does surf therapy for children with special needs. The virtual event featured a topless Eric introducing performances and guests, as well as an auction.
---
A MULTITASKER
And while these may not seem like legit reasons for the actor to leave the show, there have been a few times in the past that it seemed that Eric would leave. In 2018, several media outlets reported that the actor may be preparing to bid NCIS: LA farewell, simply because he was so busy with other projects!
---
In addition to his role of Deeks, Eric was the executive producer for two CBS shows, called Nurses and Life Lessons. However, when fans started protesting, he took to Twitter to reassure everyone that he would be doing all three projects until he gave out or his wife killed him.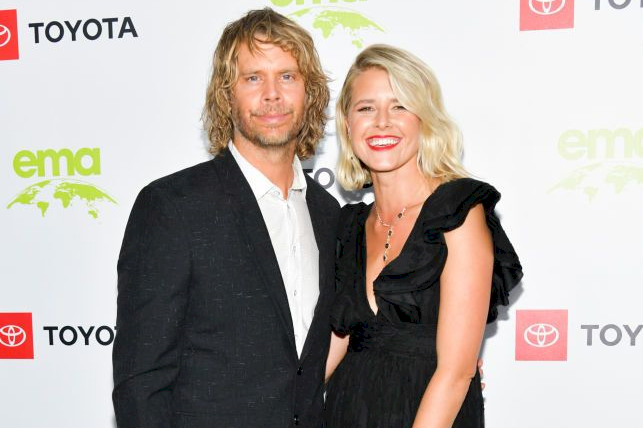 ---
So not only has Eric shown that he has a heart of gold and is a family man, but he's proving pretty great at multitasking. And until we know for sure what the future holds for Deeks, here are a few of our favorite fan theories for what's next for this amazing character. 
---
FAN THEORIES
Just because Deek's post at NCIS was terminated, doesn't mean he's totally destitute. After all, he and Kensi still have their bar, The Squid and Dagger. Maybe if his career in law enforcement doesn't take off again, he could focus on it and consider expanding it.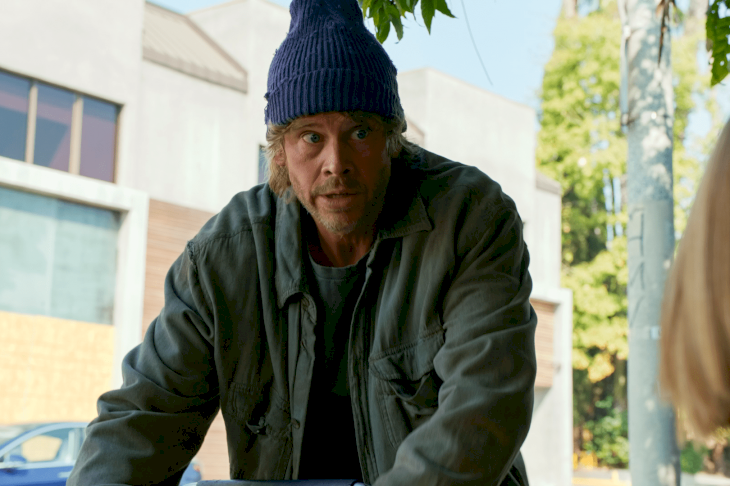 ---
Of course, this isn't really a viable option, as we're pretty sure there's no way that Deeks would be happy cleaning or filling glasses while his wife was out in the field. There are, of course, other options. Some fans have expressed a desire to see Deeks become a stay-at-home dad as he and his wife continue with their plans to buy a house and start a family.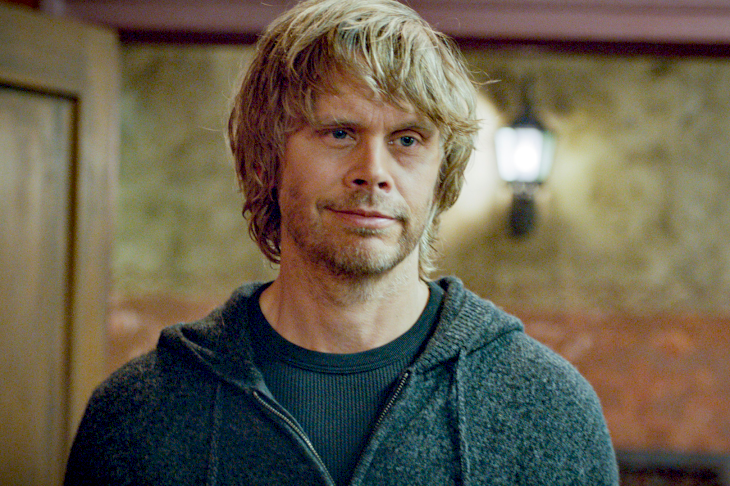 ---
And though this could be pretty sweet – just picture Deeks using some secret op moves to wrestle a toddler into a new diaper – the novelty of the storyline would fizzle out pretty quickly. But one fan theory that we can definitely get behind is a happy ending. In this version of events, Hetty finds a way to get Deeks back, and while she's at it, officially appoints him as an NCIS agent.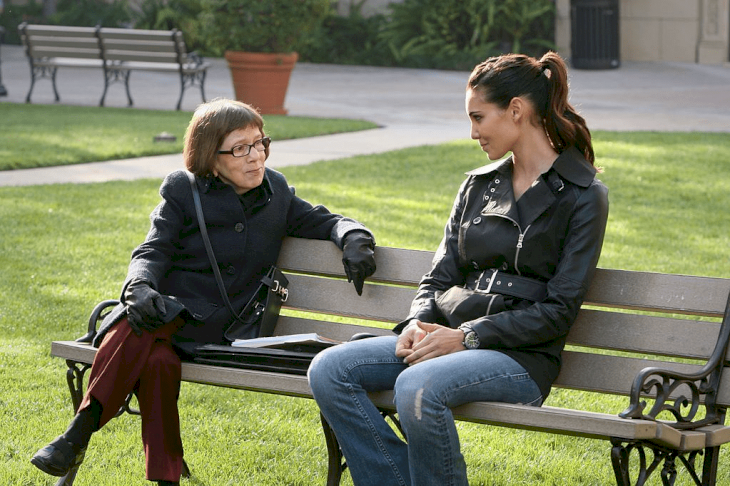 ---
And to be honest, we don't care how it happens. It could come after a realization that the whole thing was a horrific misunderstanding or Deeks could even be called back to consult on an old case. We're not fussy, just bring him back! Well, our final theory is outlandish and dramatic, and that's exactly why we love it.
---
Imagine a world in which Deeks throws caution to the wind. He is so concerned about Kensi now that David Kessler is back, that he decides to go rogue to protect her. Sure, it's not really in character, but it does work for the romance angle and would bring a new badassery to Deeks as a rebel.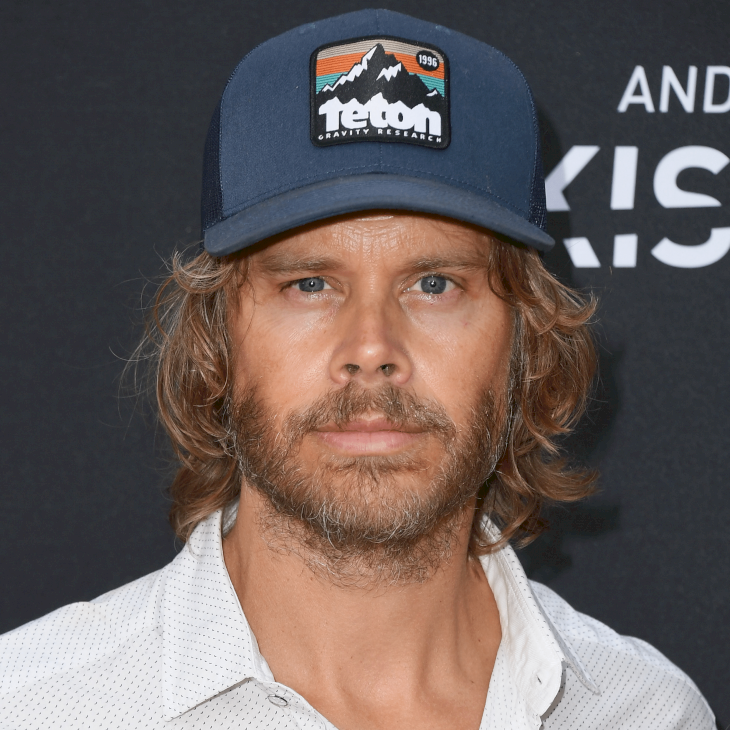 ---
Maybe Deek might start up a private detective agency. The possibilities are almost endless! But were you as freaked out as we were when he was first fired? Do you think any of these fan theories could work? Let us know.
ⓘ We at FINTREAT.COM do our best to give you the most updated news regarding the COVID-19 pandemic, but the situation is constantly changing. We encourage readers to refer to the online updates from CDС, WHO, or Local Health Departments to stay updated. Take care!