Kurt Russell and Goldie Hawn: The Success to Their Relationship
The Golden Couple of Hollywood first met on Valentine's Day in 1983. Since then, Kurt Russell and Goldie Hawn have been in a successful relationship. But why are they still not married? What is the secret to their long-lasting relationship? Let's find out.
---
HOW IT ALL BEGAN
You might think that the beginning of their relationship resembled a fairy-tale because Kurt and Goldie met on the set of a Disney movie in 1966. It was a live-action musical film titled The One and Only, Genuine, Original Family Band. However, they didn't start dating right after meeting for the first time.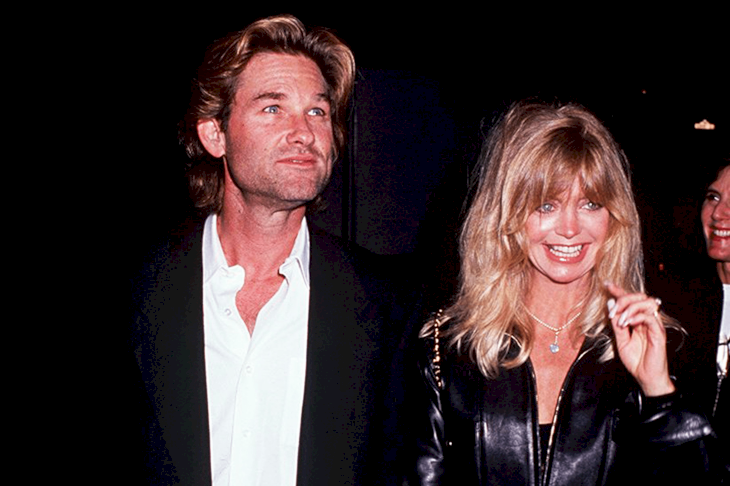 ---
In fact, they only began their relationship almost 20 years after working on that musical together! You're probably wondering what took them so long? Well, in part, their age difference was to blame. "I was 21 and he was 16," Hawn told BBC Radio. "I thought he was adorable, but he was much too young."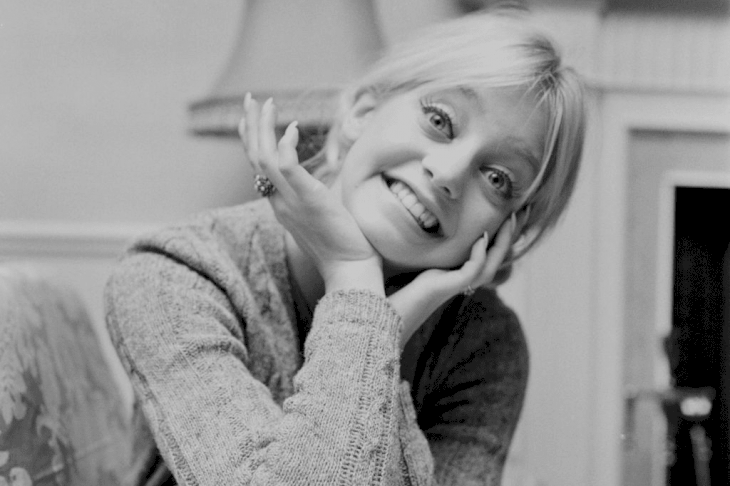 ---
Years later, Kurt and Goldie met again on the set of another film. It was Swing Shift and when Goldie saw Kurt, the actress recalled how much she had liked him all those years ago. And he used the cheesiest pick-up line on her! Although it's a line that might've repelled someone else, for some reason, it worked on Goldie!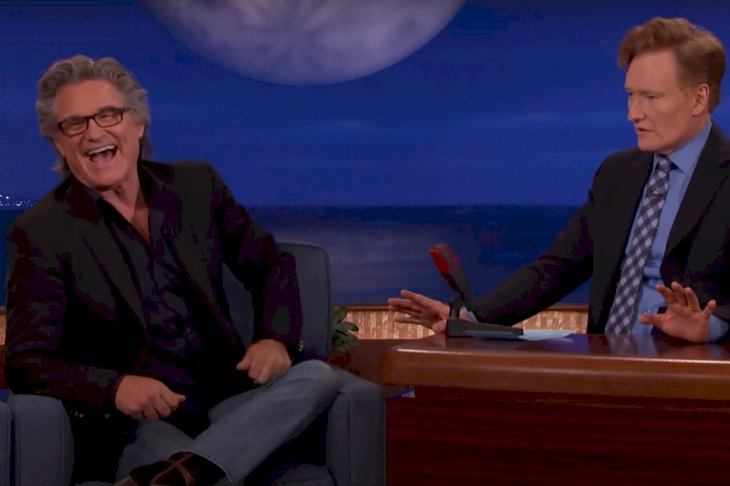 ---
But even then, they weren't ready to start dating right away because neither of them wanted to go out with another actor. After all, they'd both had unsuccessful relationships (and marriages) with colleagues before and neither of them wanted to keep making the same mistake.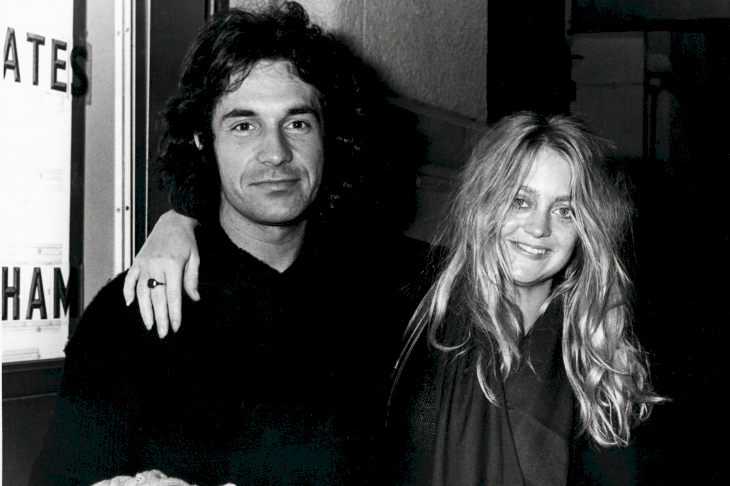 ---
Besides, by that time, Goldie already had a son and a daughter, while Kurt had a son. But, still, both of them just wanted to settle down. So, they managed to set all their fears and doubts aside and give their relationship a chance. And it was probably the best decision of their lives!
---
FIRST DATE
On their first date on Valentine's Day in 1983, Goldie and Kurt went to the Playboy Club in Los Angeles. They talked for hours and then decided to have fun someplace else. They went to Goldie's new house, which was being renovated at the time. But there was one small problem – she didn't have a key to it yet!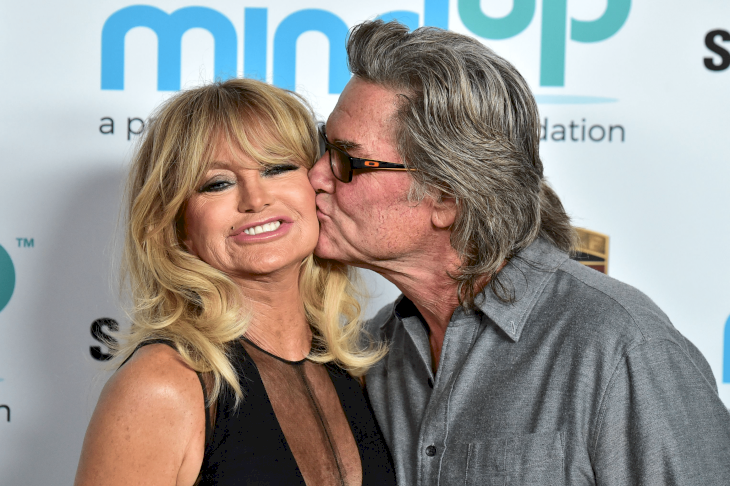 ---
Naturally, the authorities quickly showed up, thinking that these two lovebirds were intruders. Quite a cute story for a first date, right? Well, they've been together ever since, so we can definitely say that it worked out pretty well. A couple of years later, their first son was born.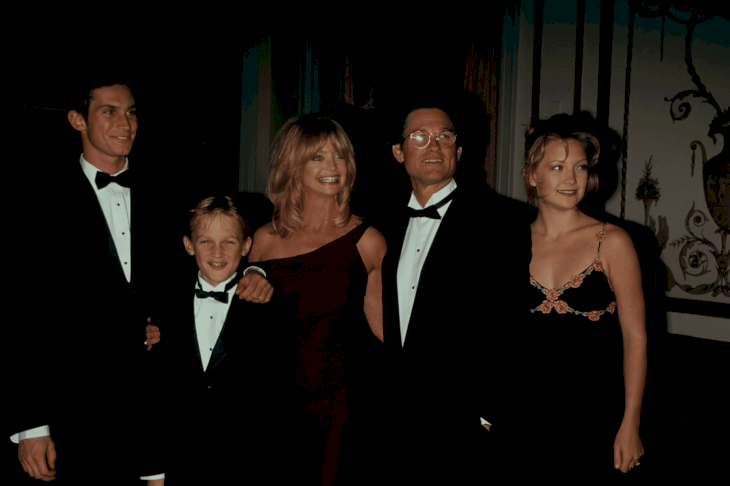 ---
THEIR CHILDREN
And now, Kurt's son and two of Goldie's children from her previous marriage are accomplished actors – Wyatt Russell, Kate Hudson, and Oliver Hudson. To make Goldie and Kurt's life together even more perfect, all of them are pretty close. "We all have dinner together quite often," Goldie shared. "My daughter lives down the street from me, so I see her a lot."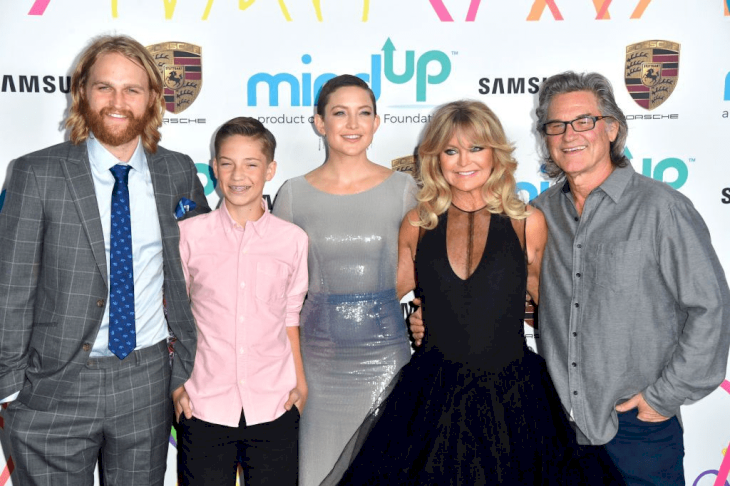 ---
A year after becoming parents to their son, they starred in one more movie together. Overboard became an iconic comedy that pretty much everyone on the planet has watched at least once. But Kurt and Goldie didn't rewatch it until a few years ago.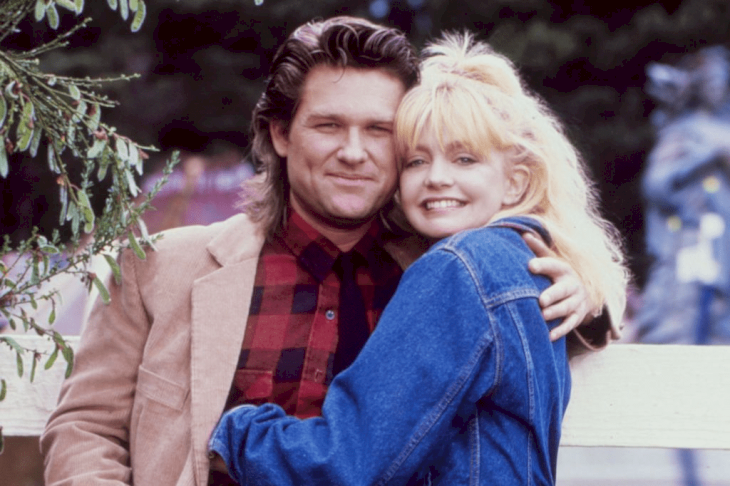 ---
While giving this legendary film a go one evening, they went down memory lane and realized one important thing. Why they fell in love in the first place! Isn't that sweet? Stay tuned for more relationship advice from Hollywood's most enduring couple!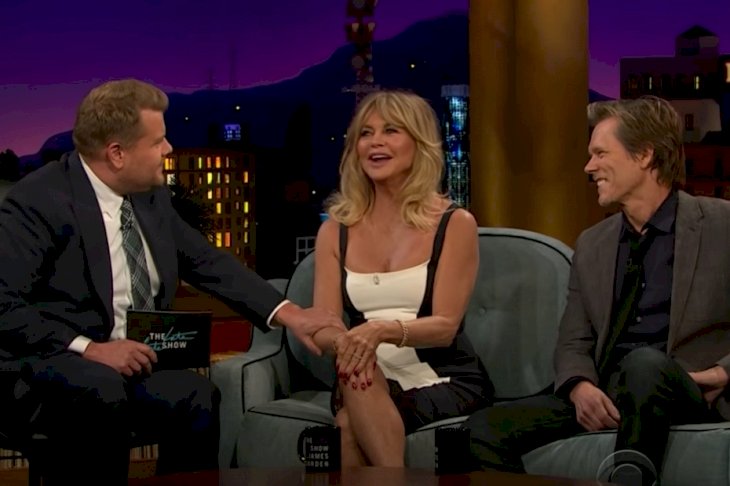 ---
A WEDDING ISN'T NECESSARY
When you think about Goldie Hawn, you can't help but think about Kurt Russell. And vice versa – when you see Kurt, you always expect to see Goldie somewhere around. They're always together, and yet… they're still not married. In fact, right at the beginning of their relationship, they decided not to get married. And they say that it helped them a lot.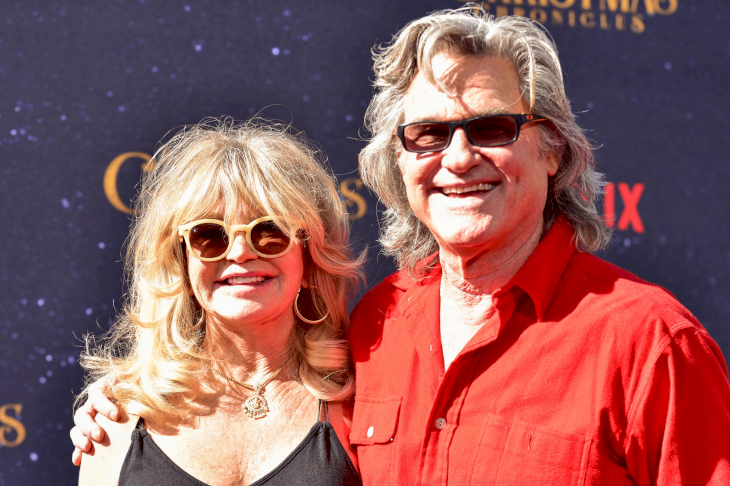 ---
The thing is, although both Goldie and Kurt have been married before, the marriages didn't last. "I'm not saying that it wouldn't work again, but I didn't think that we really needed to get married," Hawn explained. "I mean, what marriage ended up being, in many ways, is big business."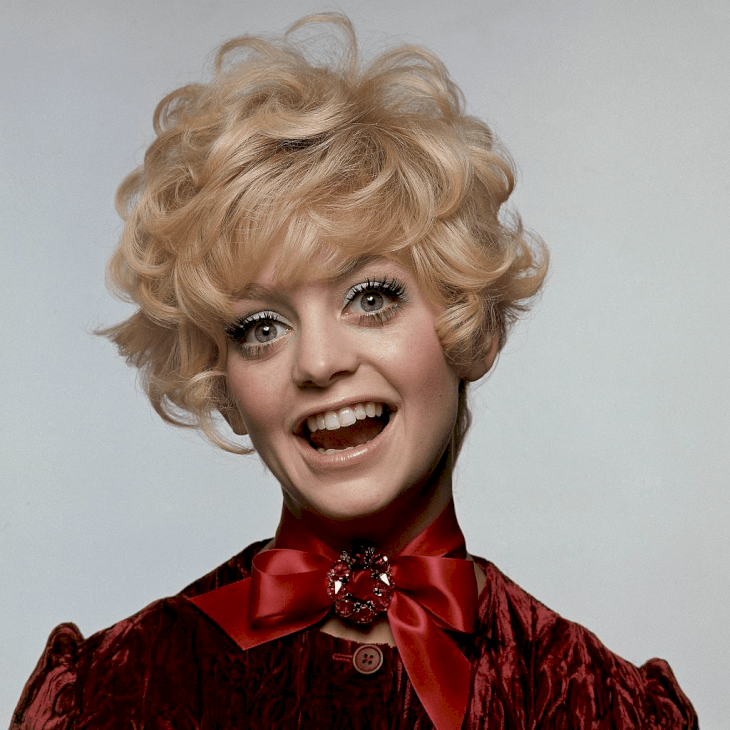 ---
And she also clarified in an interview that marriage wouldn't help her in any way because she already felt devoted to her man. "I like waking up every day and seeing that he is there and knowing that I have a choice. There is really no reason to marry," the actress said.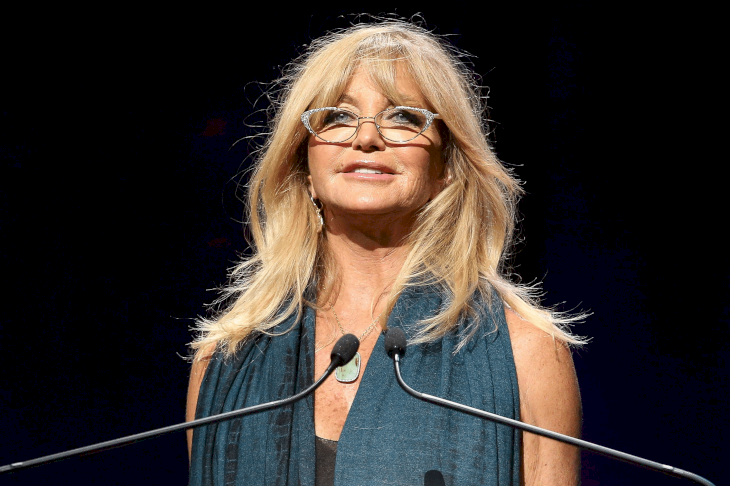 ---
They feel fine just living together, but did agree that they would get married if their children wanted them to. "We said if this is ever an issue, if the kids feel we need to do this, then we'll get married," Russell shared. But everyone's been happy with the way things were, so Kurt and Goldie never had to say their "I dos".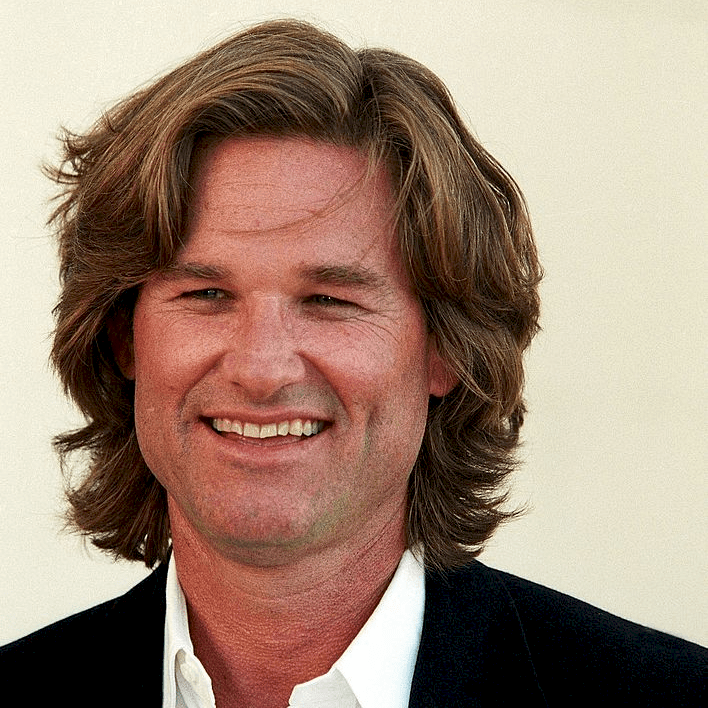 ---
SECRET TO A GOOD MARRIAGE
And to this day, they remain what people call the golden standard for living together and having a great relationship. When you look at Goldie Hawn and Kurt Russell still gushing over each other after over three decades together, you probably want to know their secret.
---
"I know people always want the answer to that," Hawn once replied to this question. "The answer lies within you. We're alchemists, you have to be alchemists, you have to be able to turn all kinds of metal into gold, and that's what we have to do." What a wise reply!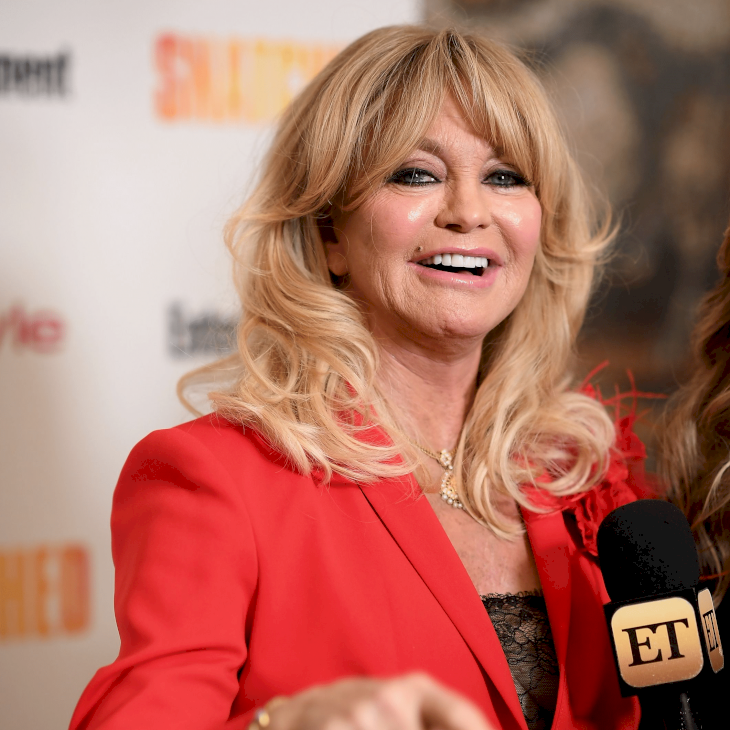 ---
But how exactly do you turn metal into gold? Goldie has a recipe for that! She says that the most important secret to a stable relationship is knowing when to depend on your partner and when to do things yourself. This applies to everything, including household chores. "I believe that one person can't bear the whole burden because then their shoulders start getting heavy," Hawn said.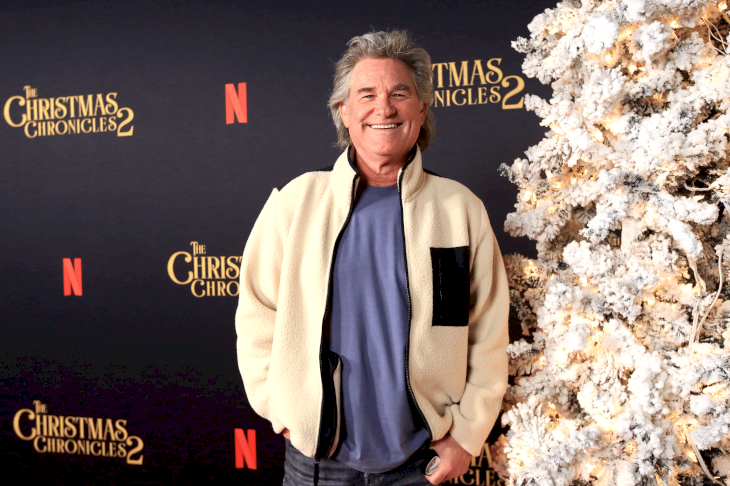 ---
A TWO-WAY STREET
The actress also thinks that both partners need to work on the relationship, and if one of them doesn't, it just won't work. Being together, for her, is like being two pillars holding the roof of the house. Another thing that's very important for Goldie and Kurt is sexiness.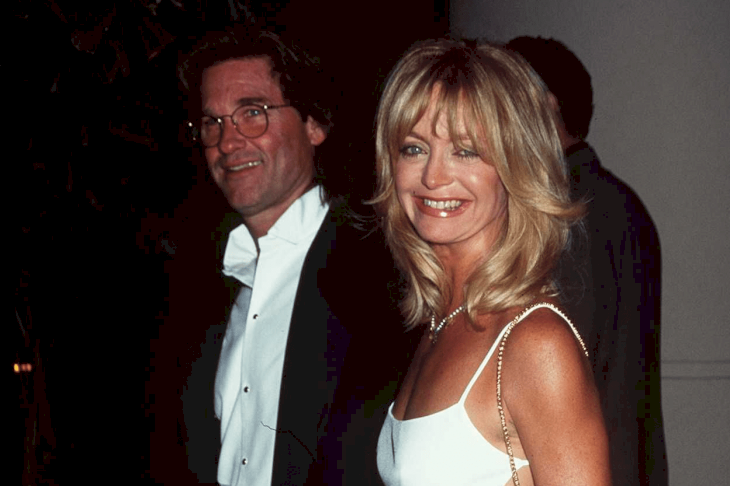 ---
"Stay as sexy as you can and make sure you focus on all of those aspects of a healthy relationship," Goldie recommends to those who want to build a similarly rock-solid relationship. And one more piece of advice from the Golden Couple – don't try to spend every waking hour with your partner. It's okay to spend some time apart.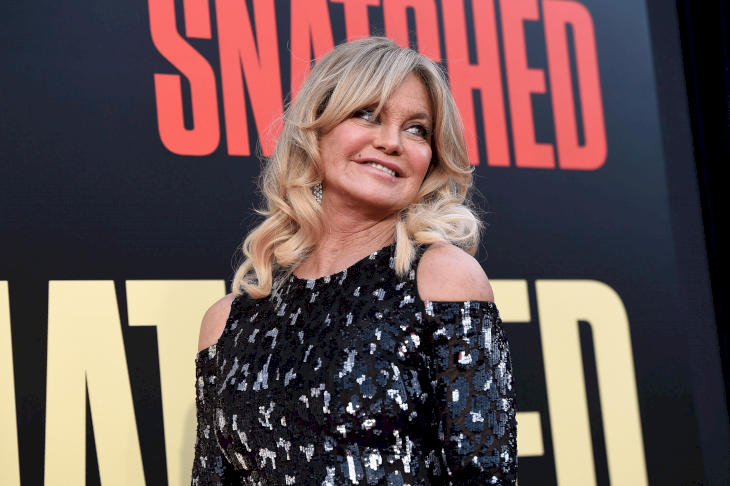 ---
As Goldie says, the best recipe is to stay together about 68 percent of the time. I wonder how she calculates this amount. But, of course, Goldie isn't the only one who can share her secrets. Kurt also spoke about what helps him keep the love alive. Early on in their relationship, they agreed that they wouldn't pursue their careers full-on at the same time.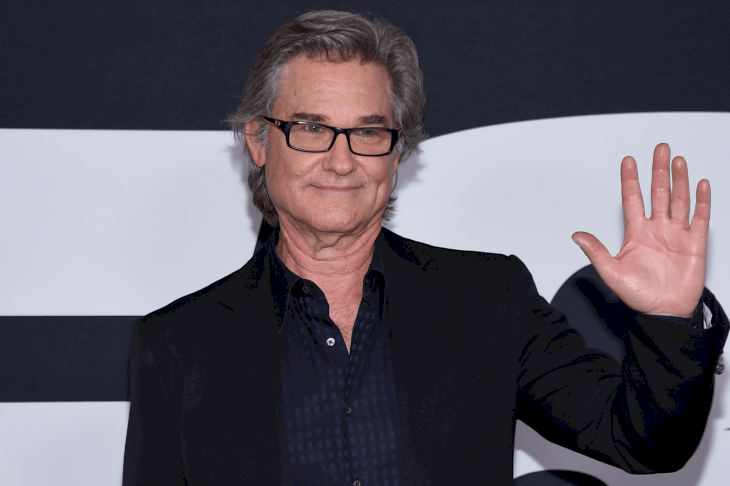 ---
MAKE TIME
"I very rarely worked when I knew Goldie was going to be working. And vice-versa," Kurt explained. It meant that the one who was working at the time could come home and spend time with the other one every day. Russell also says that he and Goldie share the same core value – their kids.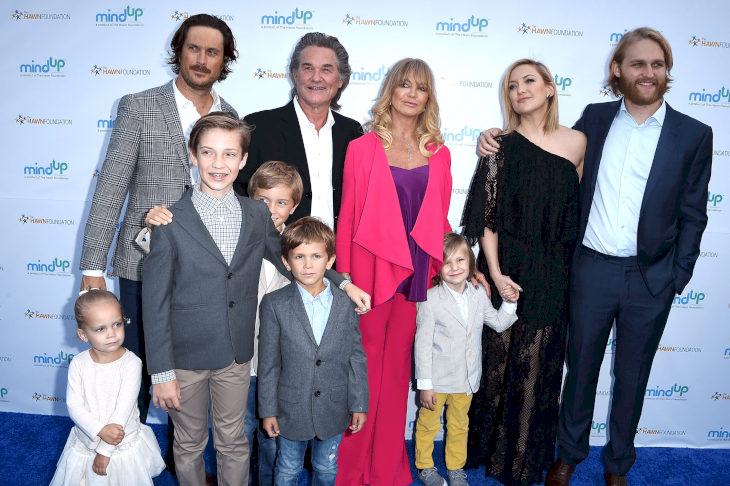 ---
And it didn't matter whether it was the son they had together or their children from previous marriages – they love all of them as their own. But what Kurt loves the most about Goldie is how she can dance for him at any given moment. If the mood strikes her, she can do it in the bedroom, living room, hallway, or anywhere else.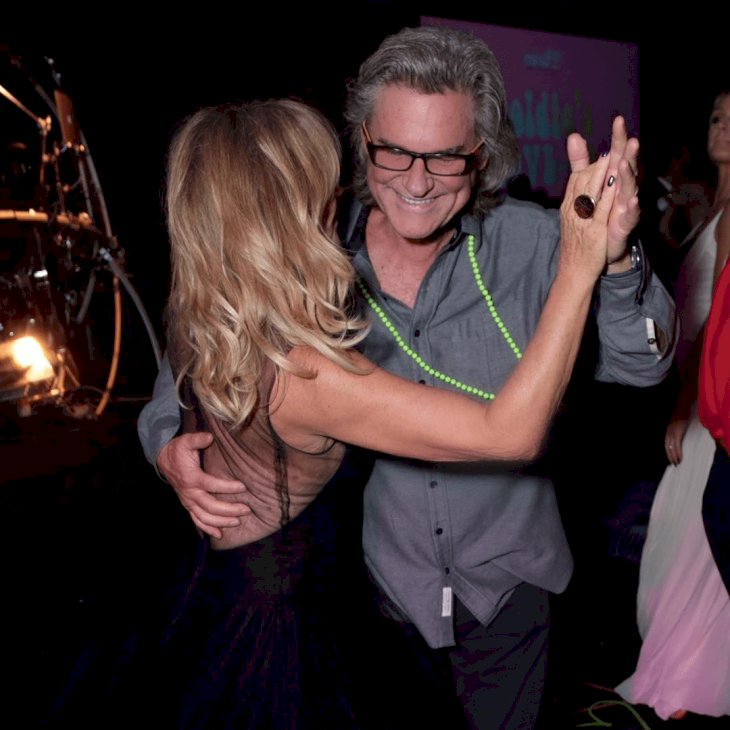 ---
And Kurt will often join her! So don't let their ages fool you – these two are as young as ever in their hearts! As if to make their long-lasting love even more meaningful in the movie industry, three years ago, the couple received side by side stars on the Hollywood Walk of Fame.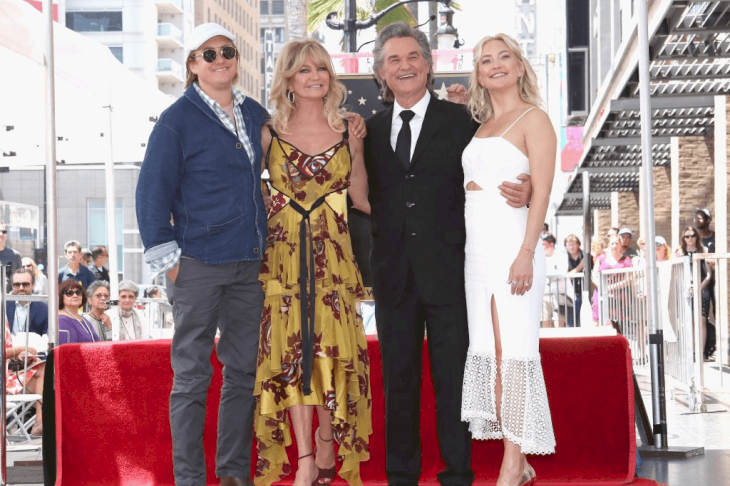 ---
So now, their careers are cemented and linked forever in the stars. "To you, I owe my wonderful life. Simply put, Goldie, I cherish you," Russell said at the ceremony, adding that he wouldn't want to be with anyone else but her. Aren't they relationship goals!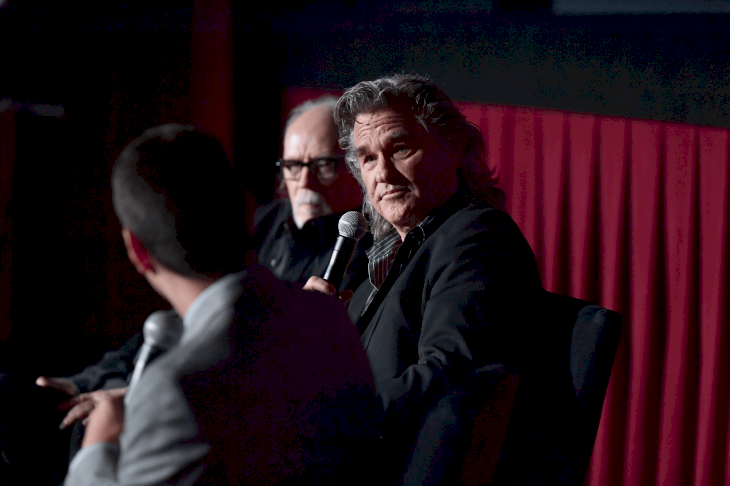 ---
IT'S CHRISTMAS TIME
These days, Goldie and Kurt live together, raising their grandkids and starring together in movies. Their most recent collaboration is The Christmas Chronicles Part Two, where they reprise the roles of Mr. and Mrs. Claus. The first part came out two years ago, and it stole the hearts of viewers and critics alike. Have you already watched the sequel on Netflix?
---
You'll definitely enjoy Goldie and Kurt's fantastic performances, as well as the film's sweet and heart-warming plot. Isn't that something we could all have more of with this challenging year finally coming to an end? It's no wonder that Goldie and Kurt loved working on the film together, and for Hawn, it was like another honeymoon, only filled with magic, Christmas presents, and elves.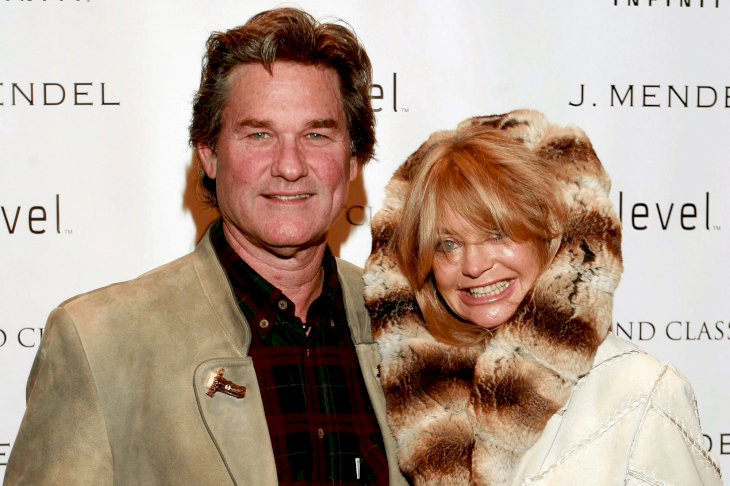 ---
"It was actually a great break from everyday life and a new way of being together, which was great," the actress said. In the second film, Hawn's character is much more involved in the storyline than in the first one. And it's even revealed that most elves in Santa's village see Mrs. Claus as their boss instead of Santa himself!
---
To see how it all works out, be sure to give this film a go! It won't only immerse you into the Christmas atmosphere and make you feel the holiday spirit, it'll also give you a chance to see these two brilliant actors together, playing the couple who knows how to make miracles happen and keep their love alive.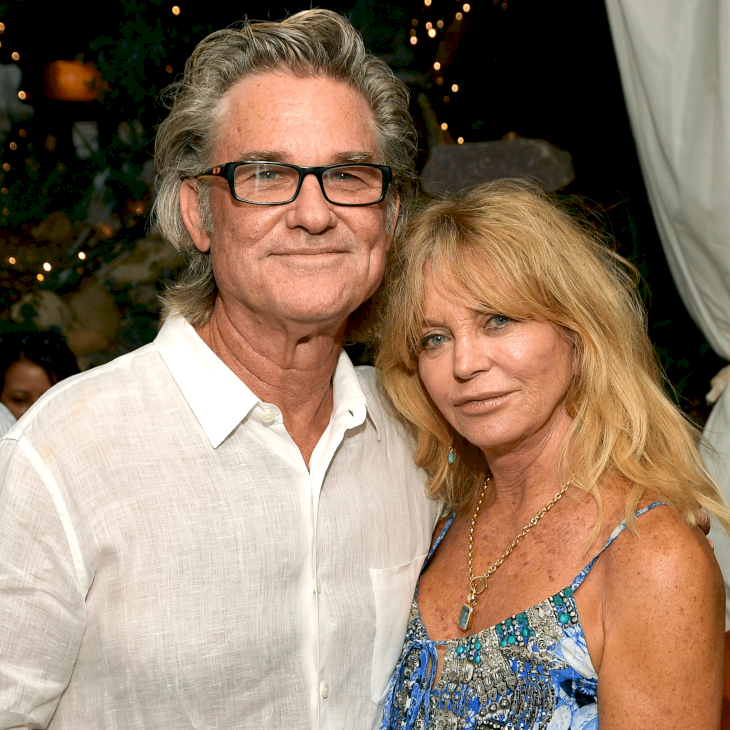 ---
What can I say – it seems like you just can't keep Goldie Hawn and Kurt Russell apart! Don't you just admire how strong their love is? And their secrets to a successful relationship is definitely something we should all keep in mind.