Epic Kids' Bedroom Design Tips From Joanna Gaines
So, you're struggling to put your kids' bedroom together or maybe you're looking to spruce things up a bit? With the help of Joanna Gaines, we're going to help you out. It's no secret that she is the queen of all things interior design and home decor. That's exactly why we've put together some awesome kids' room design from the mother of 5! Dig in to learn more.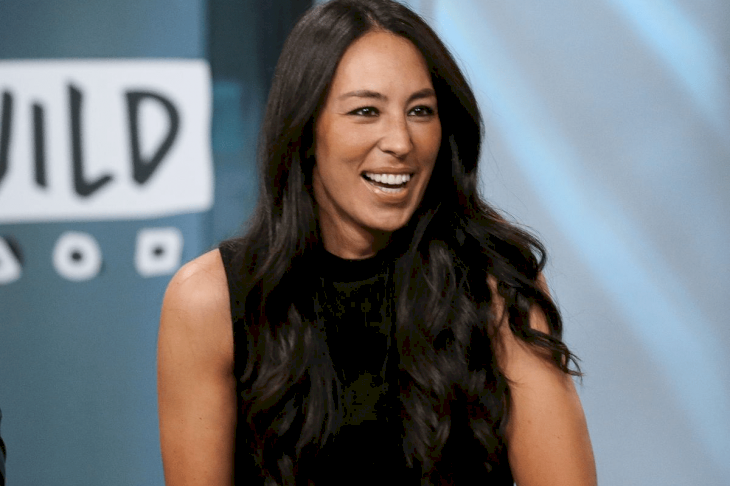 ---
USE SCALLOPED SHIPLAP TO ACCENTUATE A WALL
This tip is perfect for a girl's bedroom design as it gives the room a softer atmosphere. Joanna Gaines fans will know that she loves scalloped shiplap. So to achieve a beautiful twist to your kids' bedroom, why not throw in some shiplap to accent one wall of the bedroom. 
---
ORGANIZE YOUR KIDS' BEDROOM WITH ARTS AND CRAFT STORAGE 
Okay, the kids' bedroom can get crazy really quickly with all the toys, books, and legos lying around. It's a serious headache and not to mention it's a design nightmare trying to figure out cute storage! But don't fret, just have to find and get creative, you can use anything from wooden shelves or mini grocery trolleys. 
---
DON'T BE AFRAID OF BOLD COLORS
The kids' bedroom is the perfect place for you to experiment with color. You want your children's room to be a vibrant place with a playful aura. By adding bright colors and interesting wallpaper, it affirms the youthfulness of children and is an automatic mood enhancer.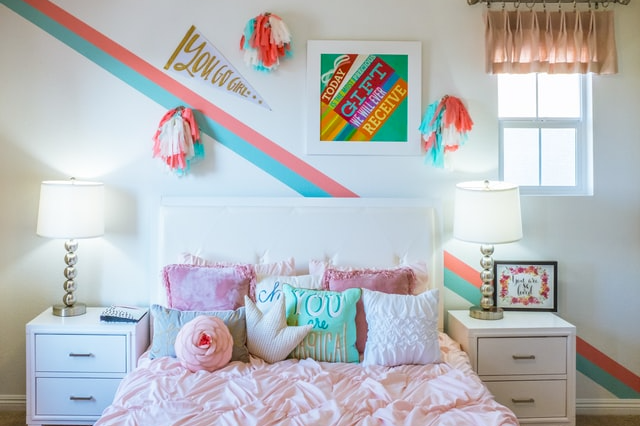 ---
ADD SOME ORGANIC ELEMENTS 
Most kids love being outdoors so why not bring the outside to the inside? Joanna is a huge fan of incorporating fresh flowers into her home decor and it's a really beautiful way to make any space feel homey and vibrant!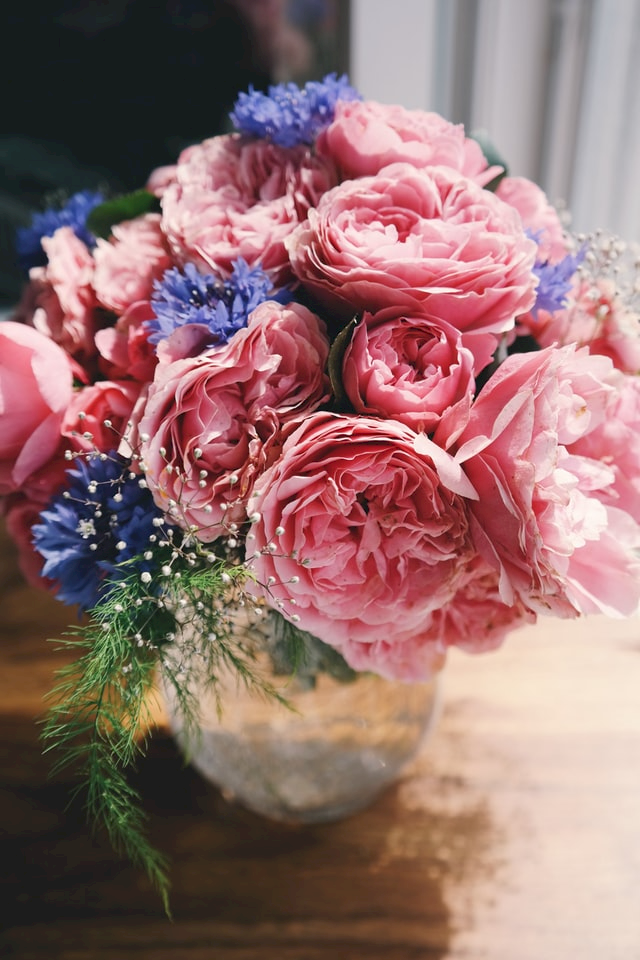 ---
MAKE A DIY BULLETIN BOARD 
Kids are busy people, from homework to extracurricular activities, it's important to write everything down so that they can stay on top of things. Creating a bulletin board is a fun arts and craft task that adds a personalized feel to your kids' bedroom while keeping them informed with all the developments in their lives.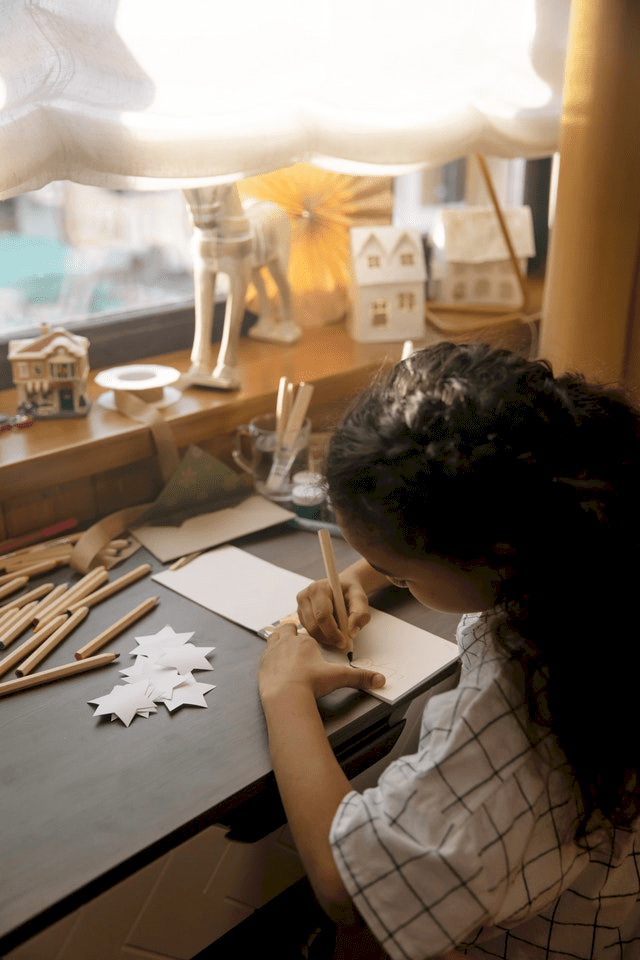 ---
RUSTIC NUSERY DECOR 
If you're looking for something totally different for your nursery, this is a great way to go. You've got soft colors and muted accents and that is a recipe for a peaceful atmosphere for the baby. Try not to use primary colors and animal decor as it might take away from the rustic element.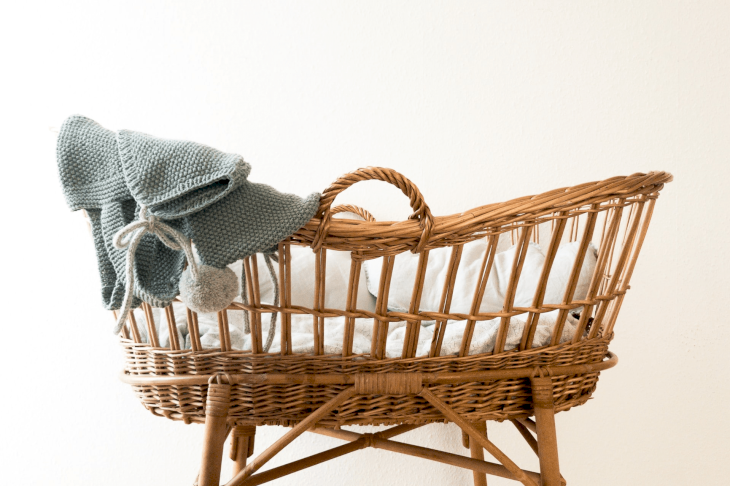 ---
CREATE A LEGO WALL
Fans of Joanna's Fixer Upper show may remember an episode when she basically transformed one kids' bedroom into a mini Lego Land with a Lego wall. The decor guru even added a sliding ladder to allow for easy access to the higher parts of the wall. The kids will be totally obsessed with the area as it will make the bedroom into a creative wonderland!
---
MAKE SURE YOU SAVE SOME SPACE FOR WHEN THE KIDS GROW UP 
When decorating children's rooms, Joanna makes sure that there is space for the kids' growth. If you're trying to redecorate your kid's room, you may want to consider more elegant furniture and a bigger bed. For instance, you can add a playful and feminine touch using colors so that the room doesn't look too "young" and the child can grow into it.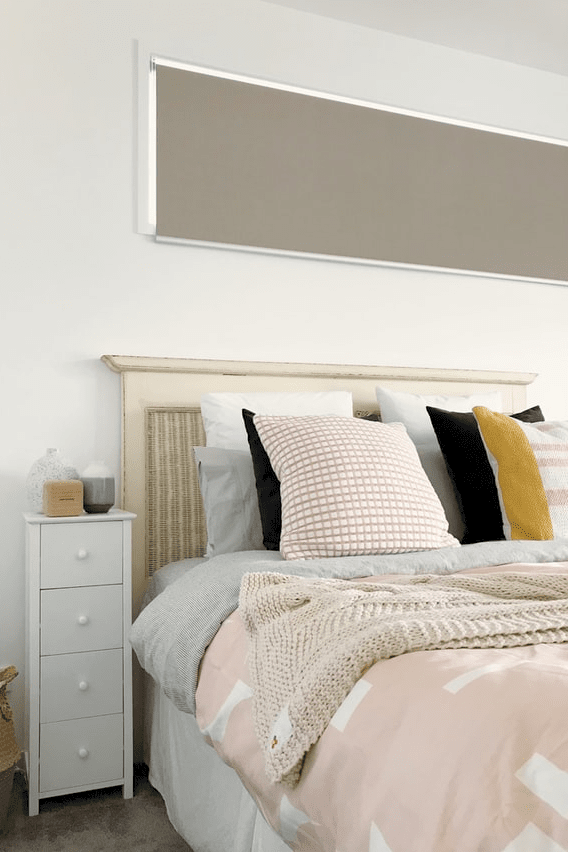 ---
ADD MULTIFUNCTIONAL FURNITURE FOR THE OLDER KIDS 
If you have teens in the house, an industrial-style might work well for them. You might include great multipurpose furniture, a chair that can be used as a bedside table, and a bed with storage compartments for organizing clothes, books, and other items.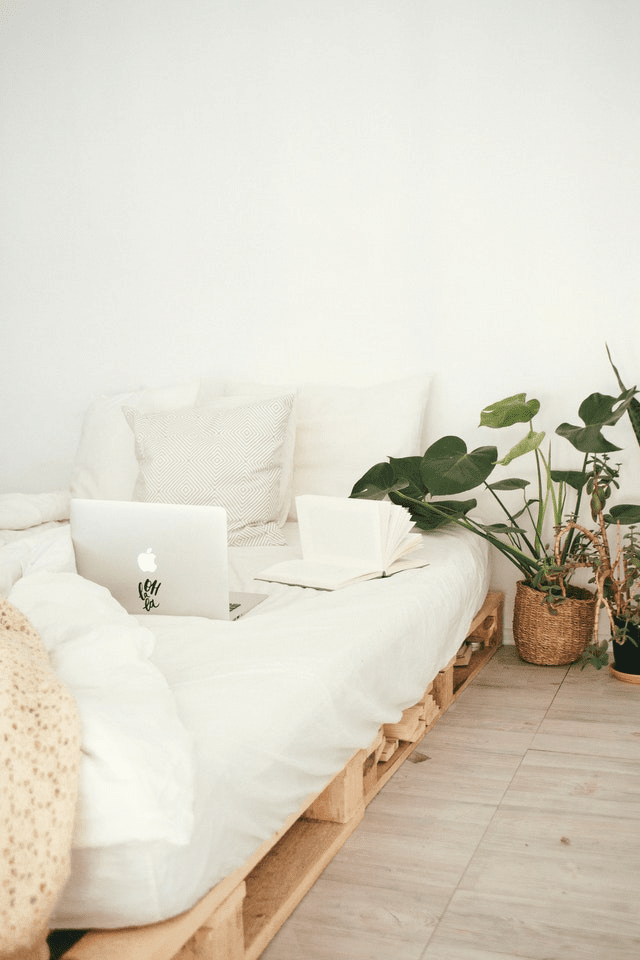 ---
TRY TO AVOID BEING TOO MATCHY 
For instance, your kid might be a sports fanatic, that doesn't necessarily mean go crazy with sports decor. You can mix things up a bit with a vintage-inspired theme that incorporates pennants, photos, and jerseys. Also, add some coordinated pillows that suggest sports-themed decor.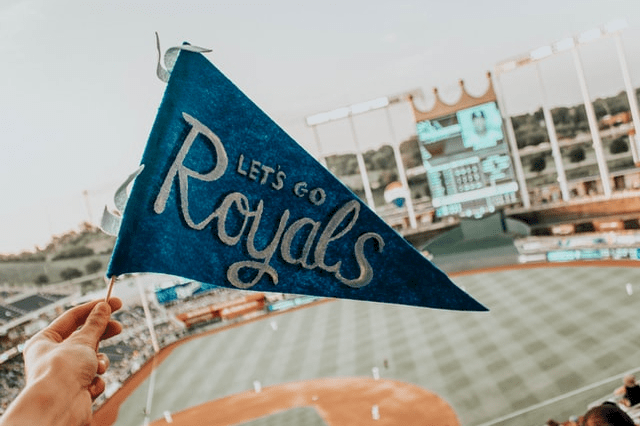 ---
PUT UP SOME ENCOURAGING PHRASES ON THE WALL
We all could use some inspirational and uplifting affirmations around us every day. Why not frame and put them up on your kids' walls to remind them of how awesome and special they are? It's a great way to decorate their rooms and it adds a unique touch that children will never forget.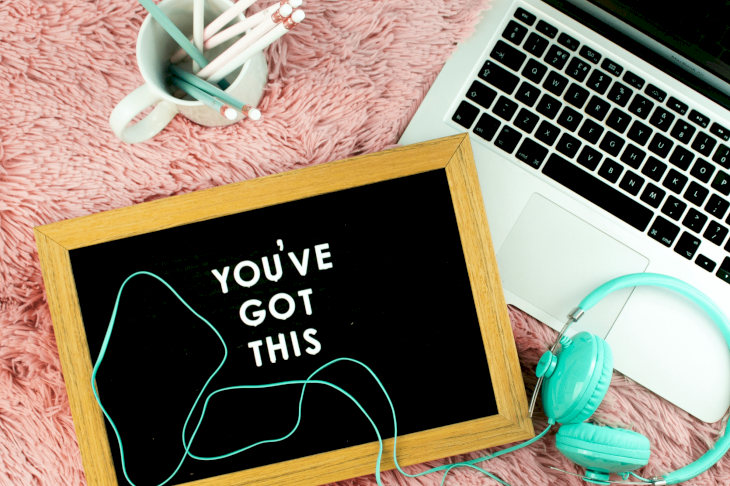 ---
INSTALL BUILT IN DESKS 
What is a kids bedroom without a desk for the kids to their homework? This is a very important element in a child's bedroom but sometimes it's difficult to create the space. For her boys' bedroom, Joanna added built-in desks in the corner of the room for homework and showcasing their creative works.
---
CREATE A WALL SPACE FOR CATCHING DAILY ITEMS 
Storage was a key component to redesigning Gaines boys' new room. Joanna added a wooden accent wall to an unused area of the room and it is a spot for catching the boys' everyday items such as bags and jackets so no need to be tripping over things or having to pick things up from the floor.
---
MINIMALISTIC BUNK BEDS FOR WHEN THE KIDS ARE OLDER 
All Joanna's boy's wanted for their new room design was bigger beds. The mother of 5 obliged by opting for modern and minimalistic bunk beds that carry queen-sized mattresses. We must say that Joanna has some pretty cool ideas. 
---
TRANSFORM A DARK ROOM INTO A NURSERY HAVEN USING POPS OF COLOR
On season 2 of the HGTV show Fixer Upper, Jo and her husband Chip transformed a dark room into a picture-perfect nursery by painting the walls baby blue and adding white trim. The design expert also hung metal crates on the wall for easy storage and reused a crystal chandelier from the dining room. 
---
USE NATURAL COLORS ON THE WALLS FOR KIDS SHARING A ROOM
If you have kids that are sharing a room, it's wise to start with a neutral color on the walls. "Your job is just to set the template for them and have fun watching them layer their room," Joanna says. This will give the kids creative freedom to add the things they love and it will ensure that the room evolves timelessly.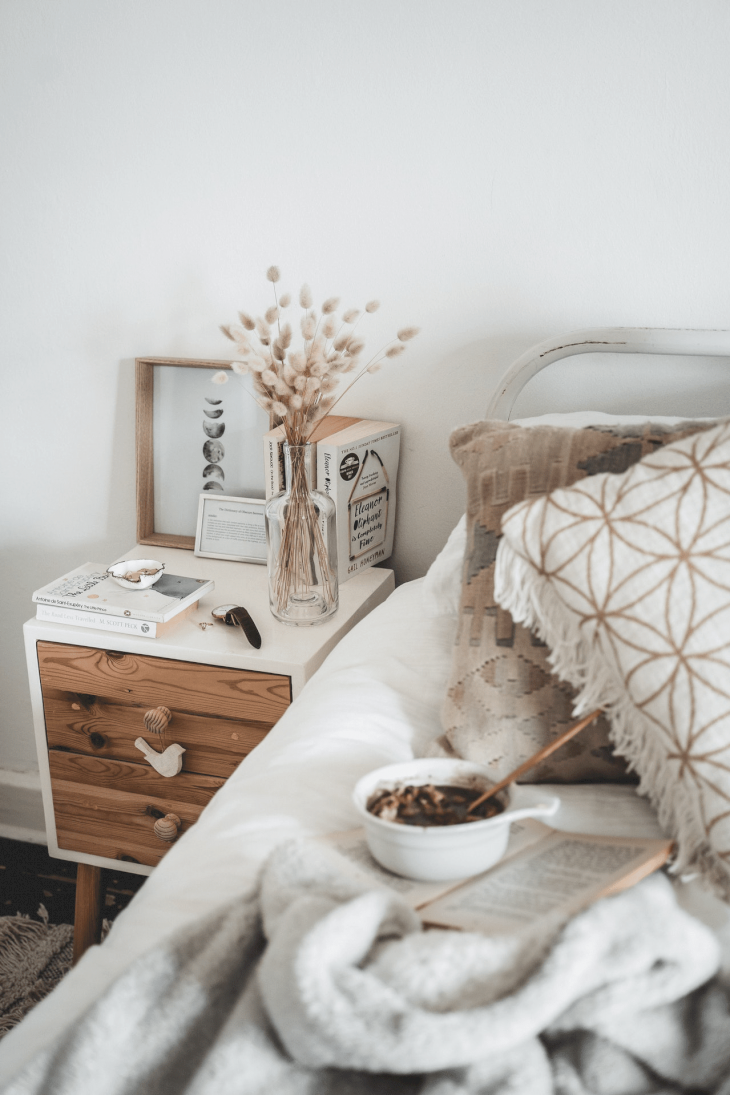 ---
BE CAREFUL WITH ACCESSORIES
The nursery is supposed to be as safe as possible for the baby. So when you pick out your decor accessories, try to avoid anything that will pose a threat. Make sure the heavy wall hangings are installed properly or you can use light canvas art or vinyl decals as an alternative.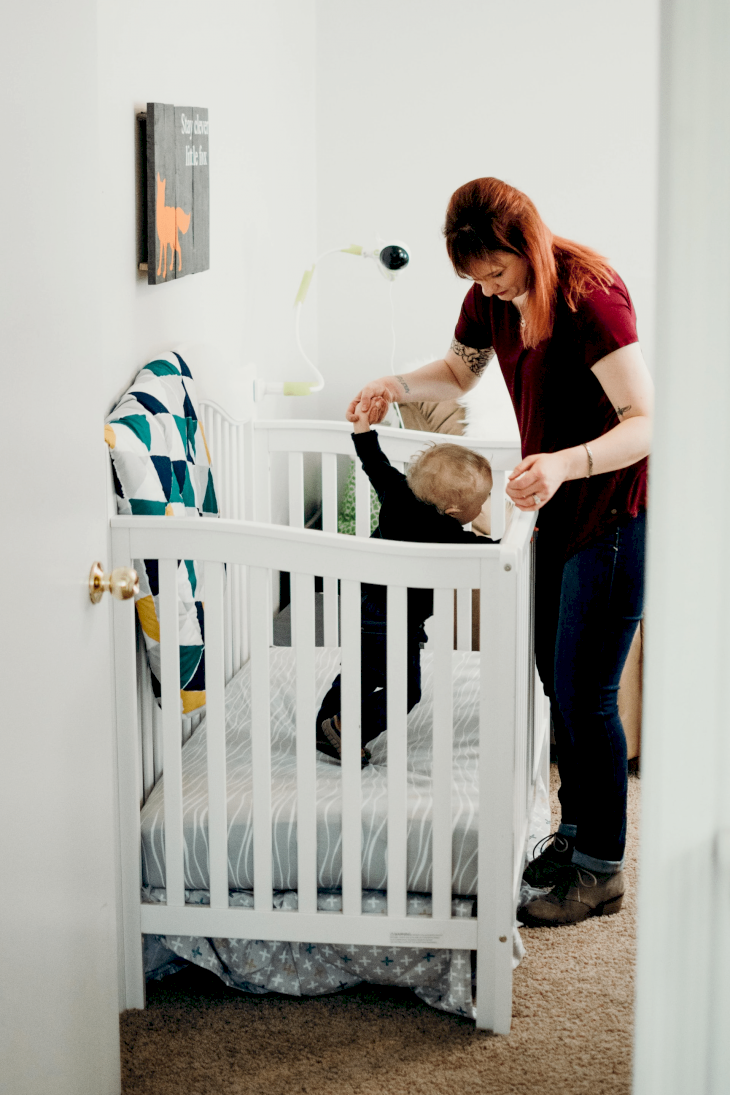 ---
INCORPORATE COPPER TONES IN THE NURSERY
Copper tones are probably the last thing you would have considered for a nursery but it really does work well. Not to mention, it's Joanna Gaines approved. The TV personality loves including copper tones to accent certain areas of her designs.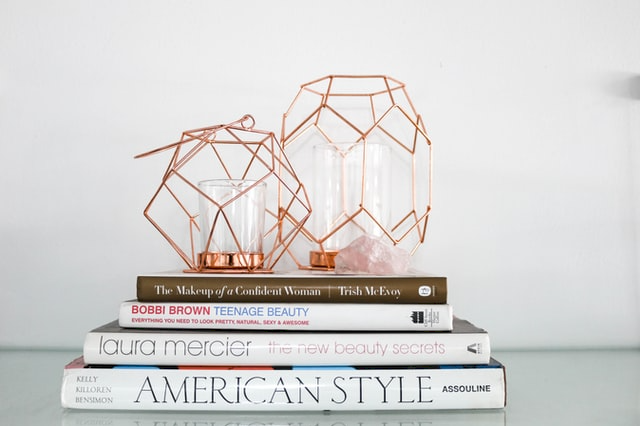 ---
GO FOR A VINTAGE AND RUSTIC LOOK WITH PERSONAL TOUCHES
For Joanna's last born, she created a rustic and vintage sanctuary to make a peaceful environment. Gaines said that the key to this look is focusing on a neutral palette. She added personal items to add a little homey vibe like wall hanging made from the outfit the baby wore on his first day at home and a custom bookshelf with books. 
---
DON'T CHOOSE FASHION OVER FUNCTION
We often get stuck between what will look good and what is the best functional item to add to your room. When it comes to nurseries, you have to choose the functionality. Your baby's crib might look good by the window but is it the best place? Consider convenience and safety over everything else.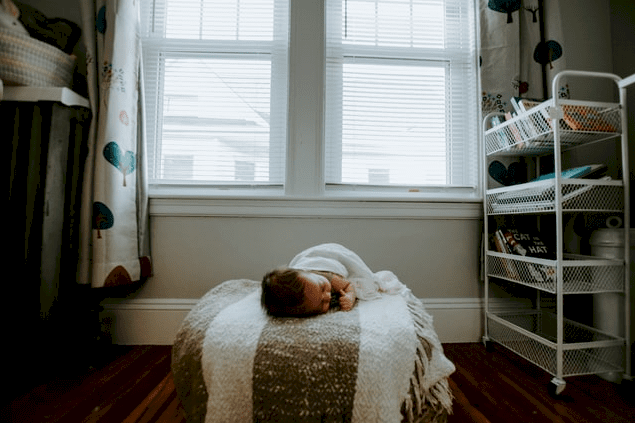 ---
CONSIDER SIMPLE WALL DECOR 
Joanna is a fan of wall decor however, she likes to keep it as simple as possible. At the same time, she takes risks by going for geometric shapes such as oval mirrors, strong shelving, and rectangular picture frames. Wall decor doesn't always have to be boring. 
---
AN INTIMATE SEAT FOR A QUIET CORNER IN THE NURSERY
A nursery goes hand-in-hand with a quiet seat. Jo's twist is to add a rustic verdigris shelf and a rocking horse, books, and fresh flowers. The lavish armchair is the ideal spot for bonding with the baby and taking a quick nap. The plush white curtains bring the design together by completing the comfy look. 
---
ENSURE THAT YOUR CURTAINS ARE CHILDPROOF 
You might have already considered safety precautions for the windows but did you think about the curtains in the nursery room? If your curtains are installed improperly can fall onto your child so to prevent any of this from happening make sure that the curtain hardware is secured on the wall stud or drywall anchors.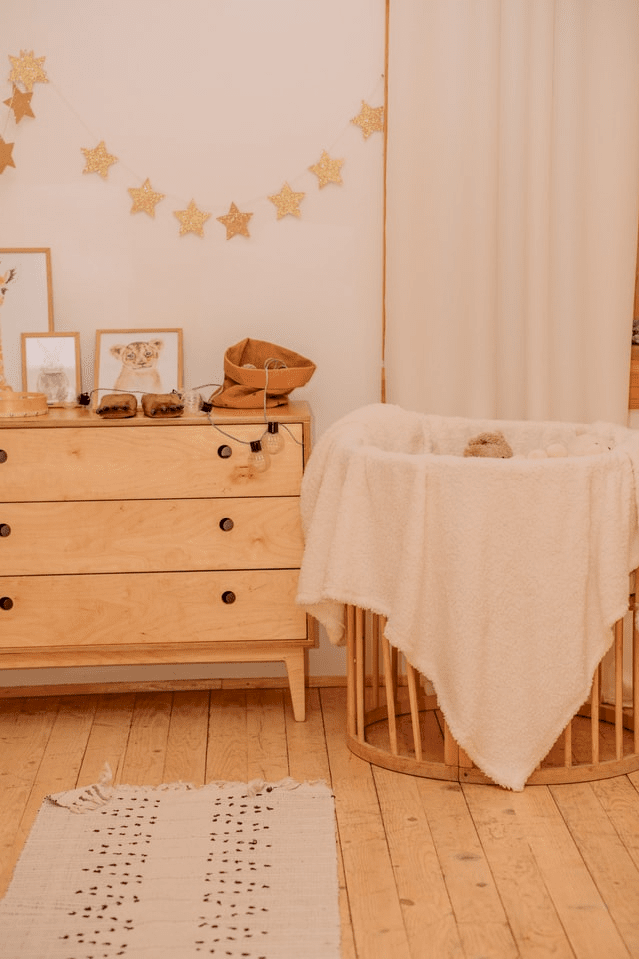 ---
AVOID UNSAFE STORAGE 
It's great that you've thought about storage in the nursery or children's room but also consider the safest storage possible. Pick open storage or storage units that don't have sharp edges. Like how about baskets and canvas bins? You don't want something that could potentially injure your child.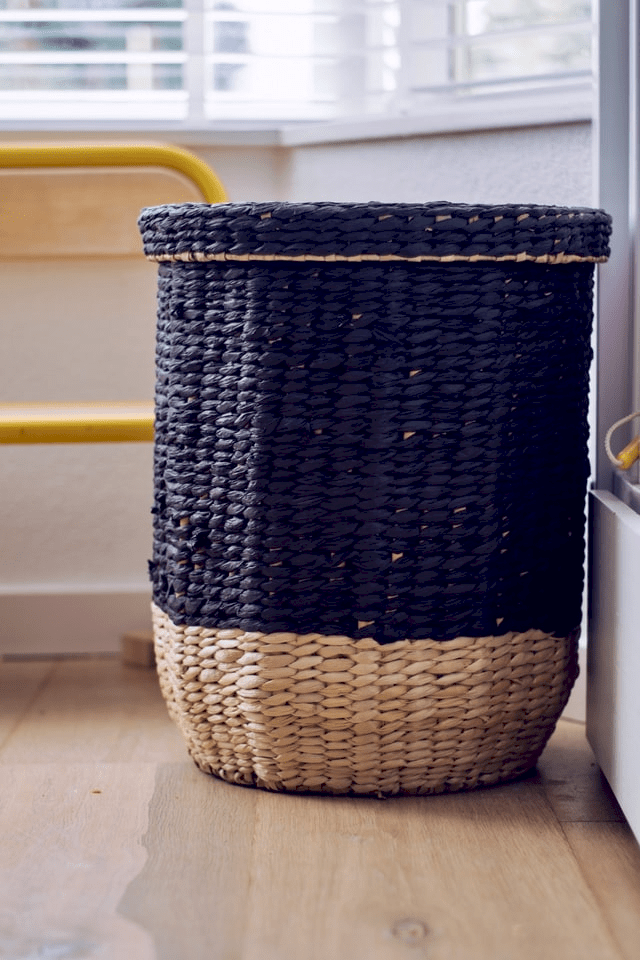 ---
REUSE VINTAGE PIECES 
Jo's fans will know that she's a vintage hoarder. But, it's a great trait to have as it allows you to get creative with your older stuff. For example, Joanna used an old bank of lockers to accent the wall of a shower room and it looks fantastic! It turned out to make a great storage area. 
---
CREATE AN ADORABLE LIBRARY SHELF 
Quirky upcycling is Joanna's specialty. She further demonstrated that when she created a floating shelf. This type of storage is perfect for little readers with thin books. It makes for adorable wall decor but also it gives you a great place to store your little one's books. 
---
AN ARCHITECTURAL BUNK BED IS SOMETHING DIFFERENT TO TRY OUT 
This something unique for you to try out for a kids' room. You could do a loft staircase and a modern style bookshelf all in one! In true Joanna Gaines form, there's a shiplap accent wall and the architectural bunk beds are a totally awesome touch. This particular bedroom is reminiscent of a cute treehouse which the kids will love!
---
MAKE A FUN PLAYROOM 
On Fixer Upper, Jo transformed a room into the perfect playing spot for her coworkers' kids. It has the cutest teepee, a comfortable couch, and space for playing with toys and reading books. "I loved that it was a comfortable space for their kids to spread out and play on the first floor of their home, so they're never too far from mom and dad," said Joanna.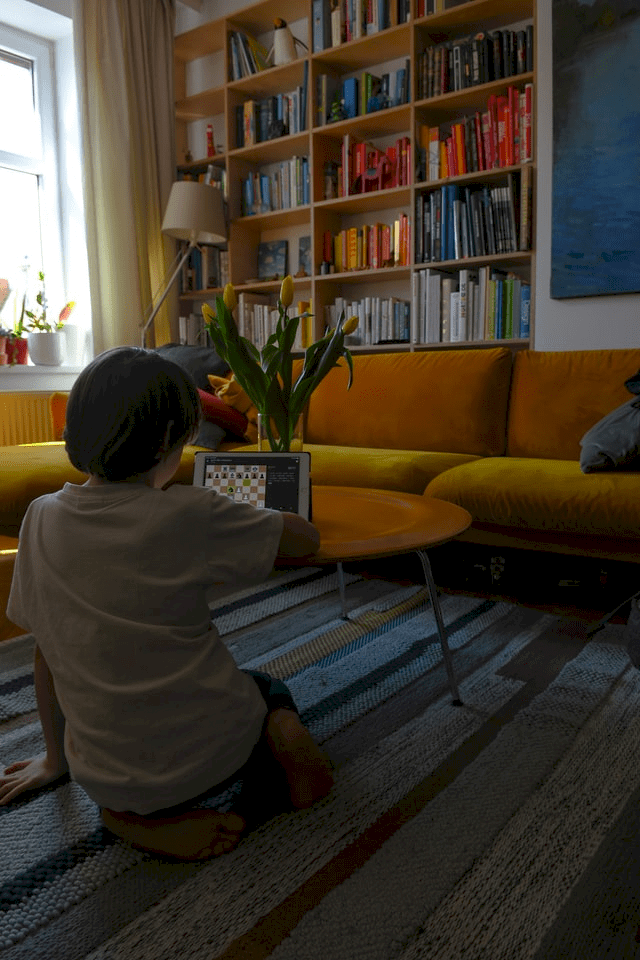 ---
INCORPORATE SOME WRITING ON THE WALL
Usually, the kids might put some writing on the wall but when you incorporate it into their room design, they might refrain. This is perfect for when you have a large space to fill up. You've got an accent wall covered in blue chalkboard paint and then there's a long table for the kids to work on the crafts and then retreat into the teepee when they're tired.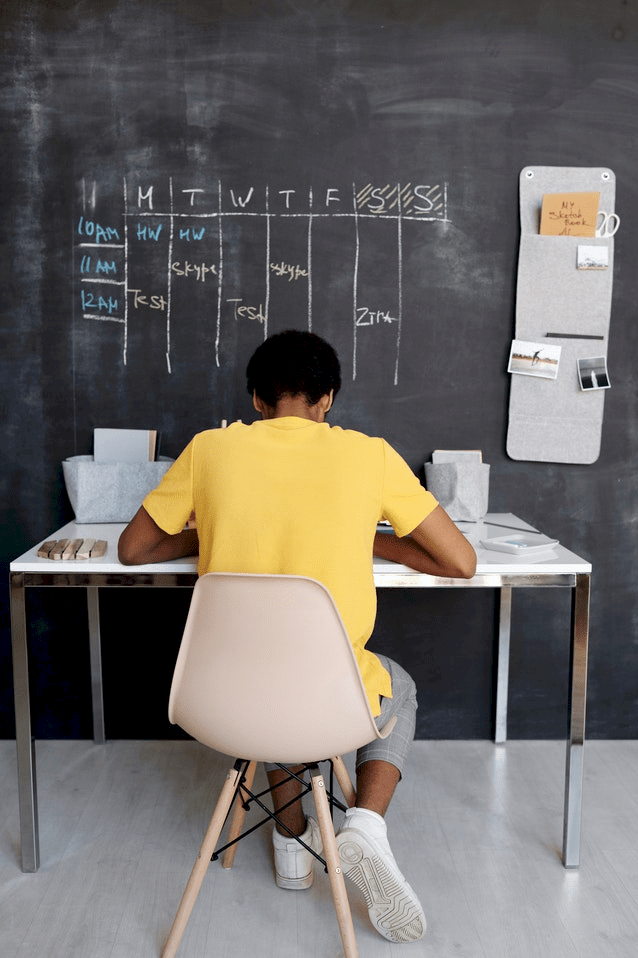 ---
KEEP THE ROOM CLUTTER FREE WITH A STORAGE SECTION
Keeping your kids' room clutter-free doesn't have to be a difficult task. Make it simple by creating an organized storage section of the room. For example, a room could have a shelf dedicated to storage and also include a homework and crafts area for the young ones.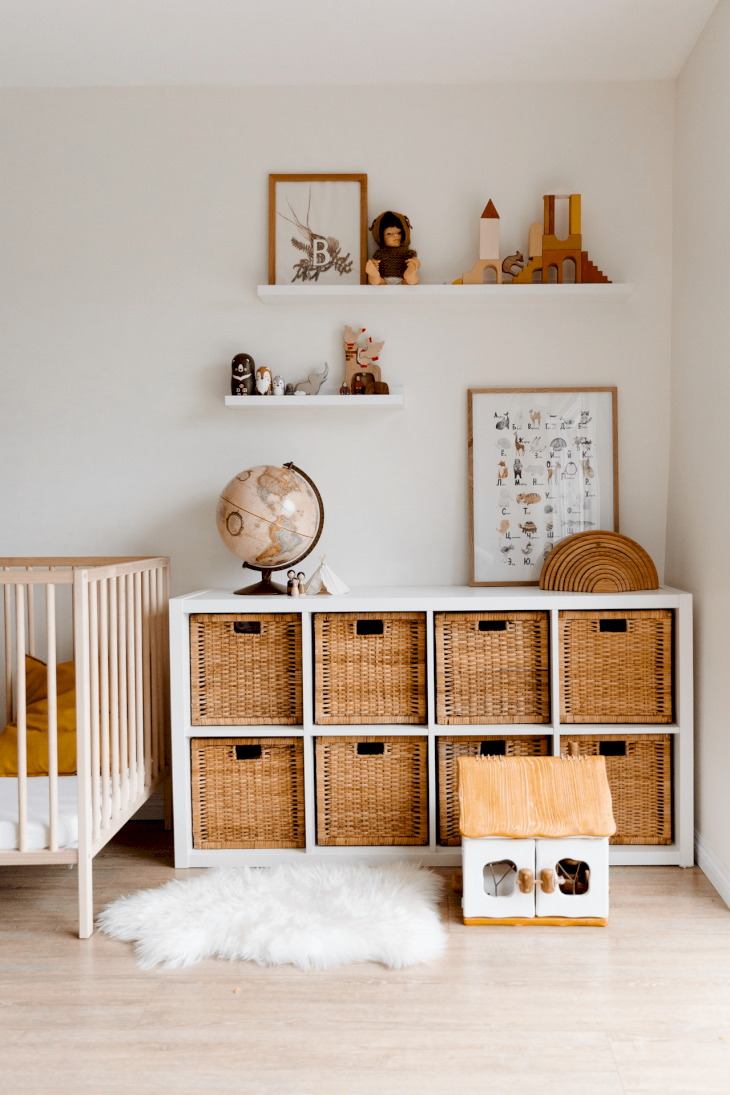 ---
USE GLASS JARS AS AN INEXPENSIVE ALTERNATIVE FOR VASES 
If you're looking for an interesting way to decor one of the walls of your kids' bedroom, you can use glass jars. You can either dye your glass jars with food coloring or buy vintage glass jars from your craft store. Create a hanging focal point by wrapping the lip of jars with floral wire and then fill it up with some fresh flowers.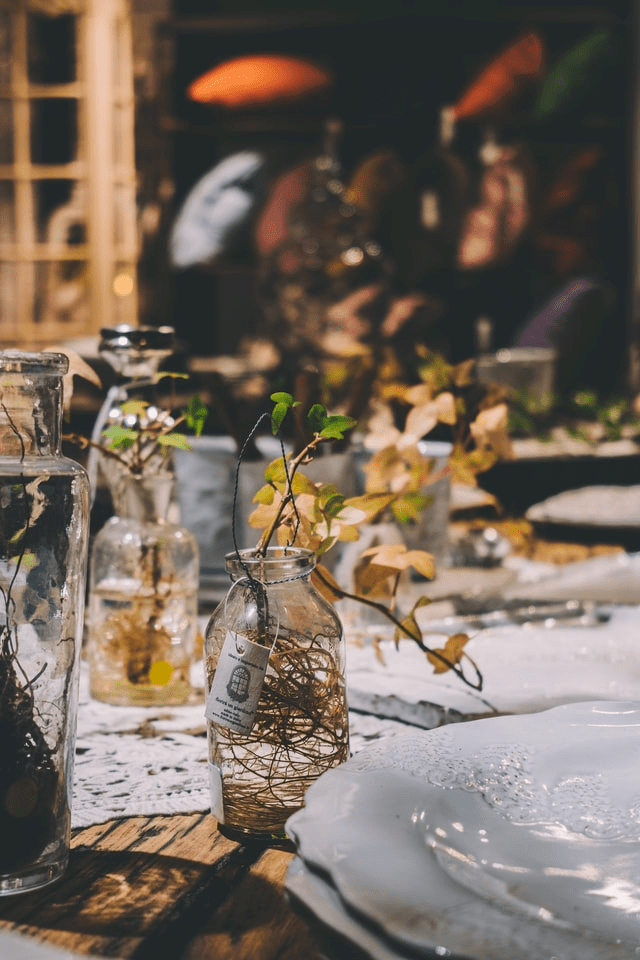 ---
So there you have it, all the best design tips from a fantastic design guru to help you elevate your kids' space! We'd love to know which tip was your favorite and which you'd love to try out. Let us know in the comments!