Chuck Norris: His Life Story
Best known for his role as the Texas Ranger, Chuck Norris has accomplished a career in action productions, but there is much more to him than his ruff look and martial arts skills. From serving in the Air Force to becoming a grandfather, let's have a look at the personal life and career achievements of Chuck Norris, as well as what his children are doing!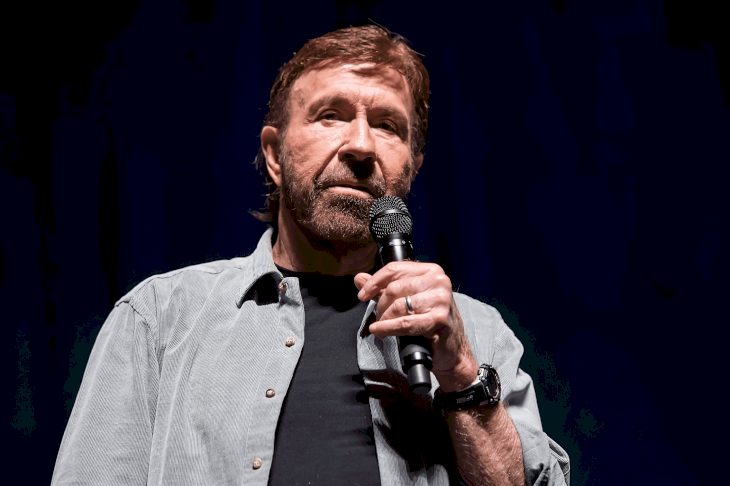 ---
A TROUBLED CHILDHOOD
Born on March 10th, 1940, in Oklahoma, Carlos Ray "Chuck" Norris is the oldest of three children. Her parents, Wilma and Ray Dee Norris split up when Chuck was only sixteen years old. Sadly, his father disappeared from the picture, and his mother raised him along with his younger brothers Wieland and Aaron.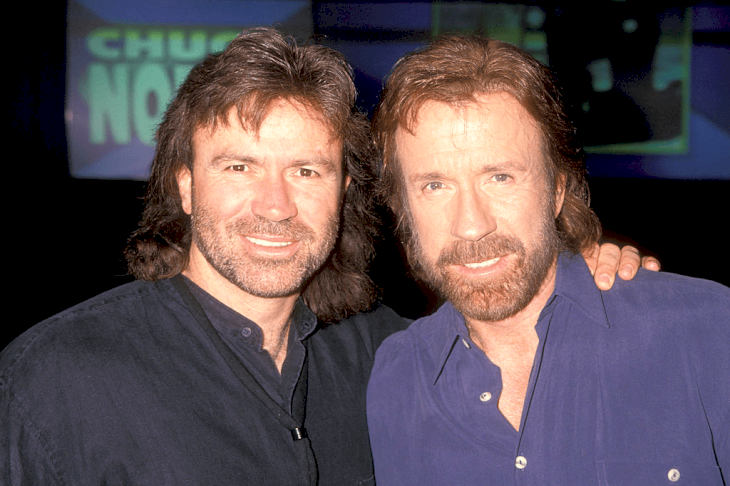 At the age of ten, Chuck, his brothers, and his mother relocated to California, where he attended High School. During his studies, Norris met Dianne Holechek, and the two quickly began dating. In 1958, Chuck and Dianne got married, and the actor joined the U.S. Air Force shortly after.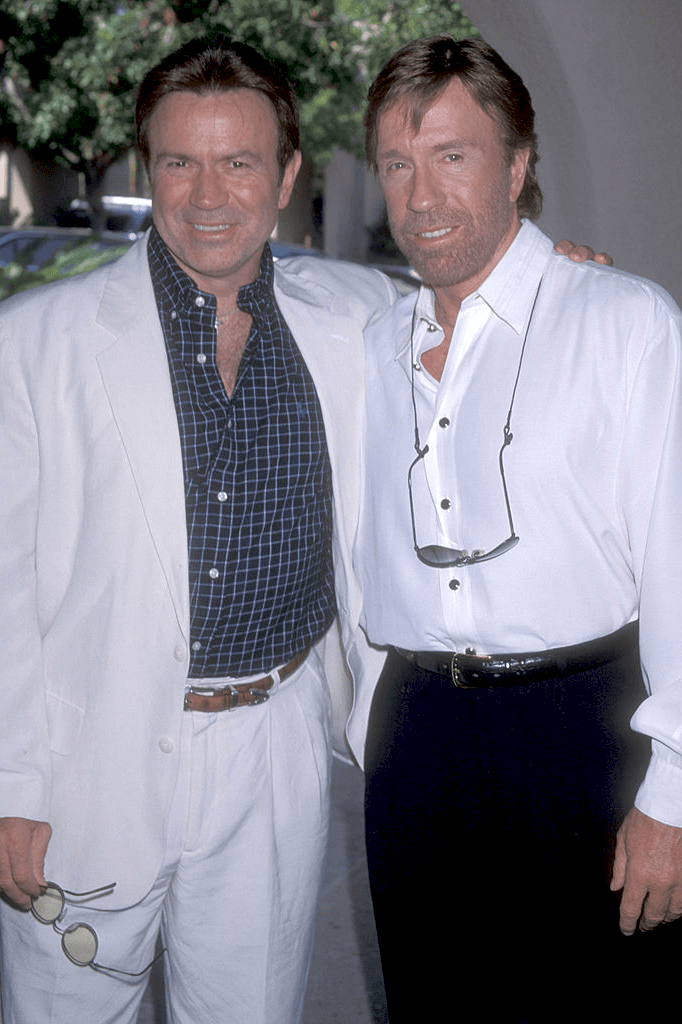 ---
SERVING IN THE AIR FORCE: THE FIRST STEP INTO HIS FUTURE
Due to his service to the Air Force, Chuck Norris was stationed in South Korea, at the Osan Air Base, where he took the first steps into learning martial arts. Four years later, Norris left the service and tried to become a police officer back in California.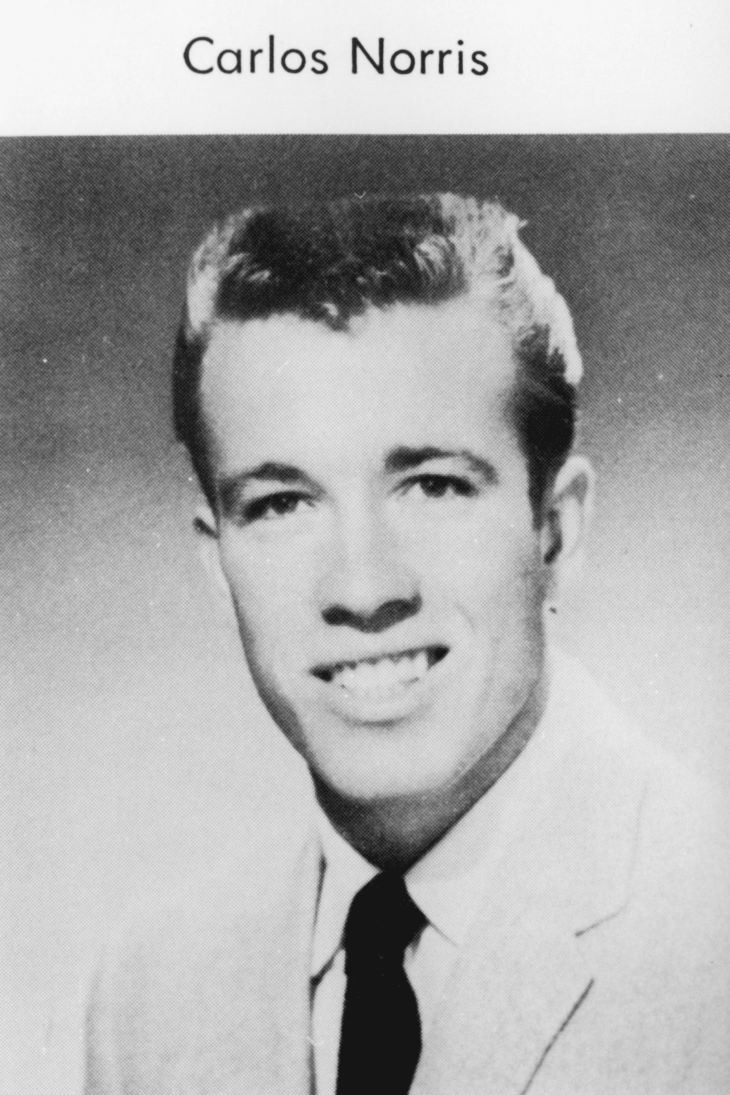 While he was waiting to find out the results of his application, he opened a martial arts studio, where he began working as a karate instructor and would often do presentations in different types of events to promote his school. His popularity increased, and during the 1960s he opened over thirty karate studios.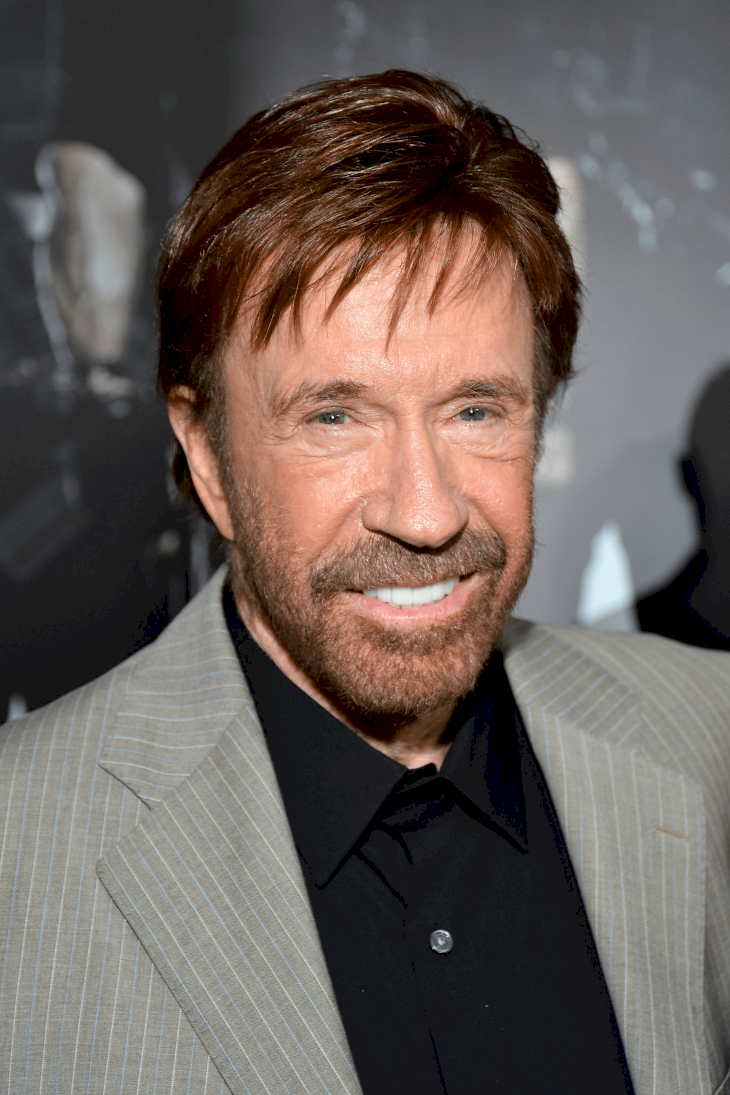 ---
BECOMING A MARTIAL ARTS CHAMPION
Although Norris kept busy with his teachings, he also made the time to compete on an international level, having participated in numerous national and international competitions. Most notably, he won the Professional Middleweight Karate champion title for six consecutive years.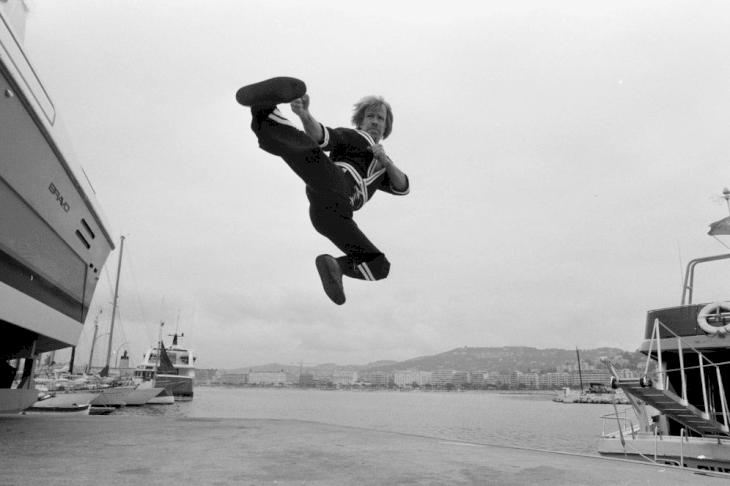 ---
THE MARTIAL ARTS TEACHER OF THE RICH AND FAMOUS
His karate schools quickly became very popular throughout California, and he was the teacher of several celebrities, including Steve McQueen, Chad McQueen, Bob Barker, Priscilla Presley, Donny Osmond, and Marie Osmond. One of his students, Steve McQueen, encouraged Norris to try his luck in acting.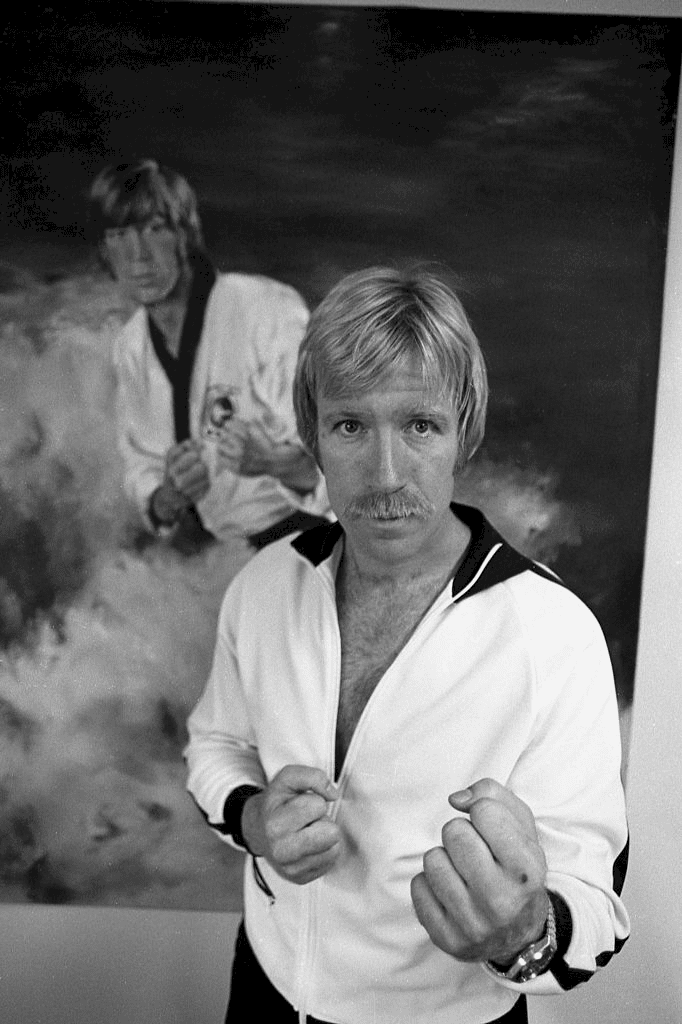 ---
MARTIAL ARTS ACHIEVEMENTS: THE FIRST OF MANY
While Norris dedicated several years of his life to learning, practicing, teaching, and competing in martial arts, in 1997 he reached one of the most important milestones of his sports career. Chuck Norris became the first person in the Western Hemisphere to receive the title of 8th degree Black Belt Grand Master.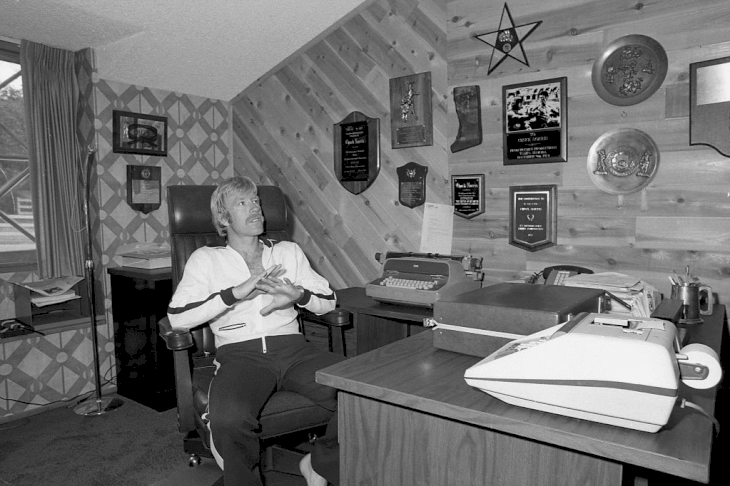 ---
RETIREMENT FROM MARTIAL ARTS COMPETITIONS
As time went by, Norris' schools kept increasing their popularity, and his results in karate competitions were not improving, which led him to retire from competing after his last win in 1974, at the World Middleweight Karate Championship. Nevertheless, this new-found time would allow him to venture into other industries.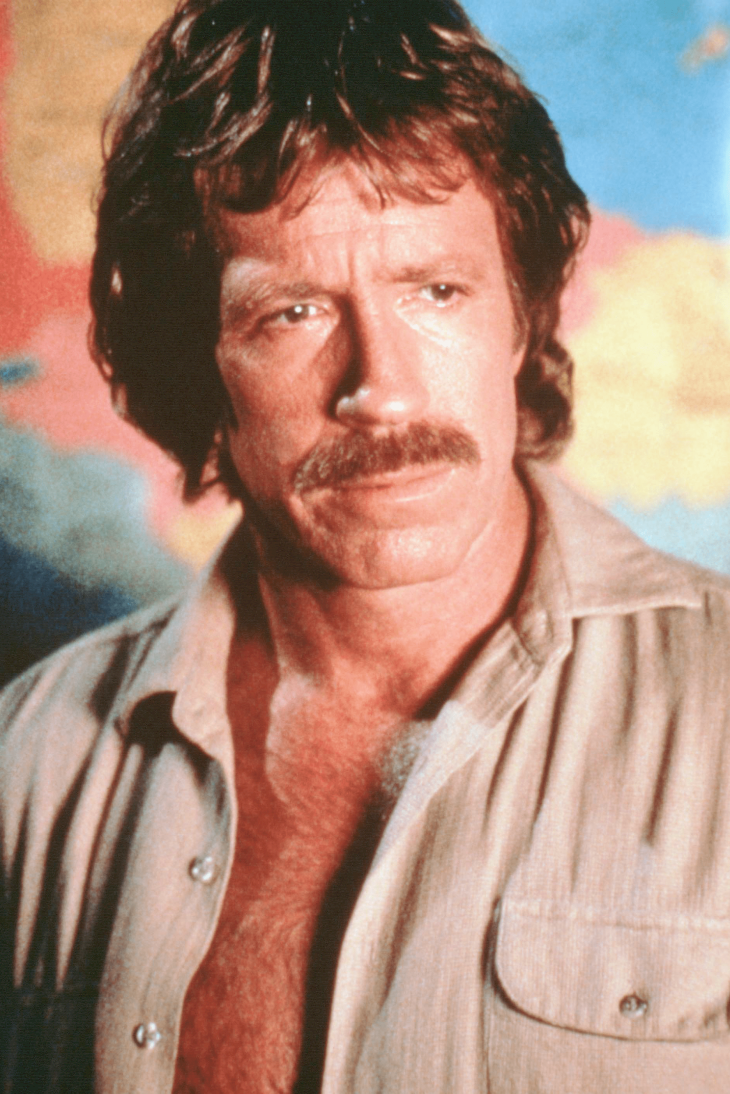 ---
THE FIRST STEPS INTO ACTING
Norris had his first appearance in the movies with a small role in the 1968's movie "The Wrecking Crew", however, his first impactful appearance happened in 1972 when he played alongside Bruce Lee in the movie "Return of the Dragon". In one of the movie's scenes, Norris and Lee can be seen fighting in the Roman Colosseum.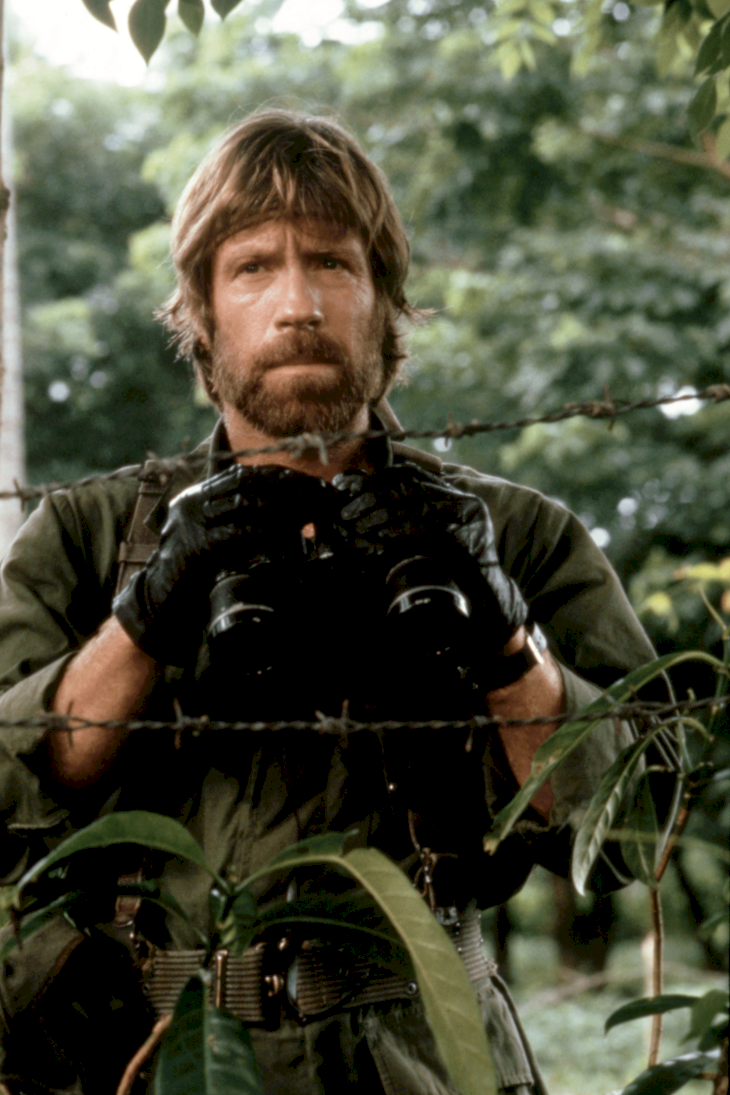 In 1973, Norris had a small role in "The Student Teachers", and in 1974 he made a guest appearance in "Huang mian lao hu". Three years later he would have his first starring role in "Breaker! Breaker!", and from that moment onward his acting career would soar with appearances in movies like "Good Guys Wear Black", "Forced Vengeance", and "Missing in Action".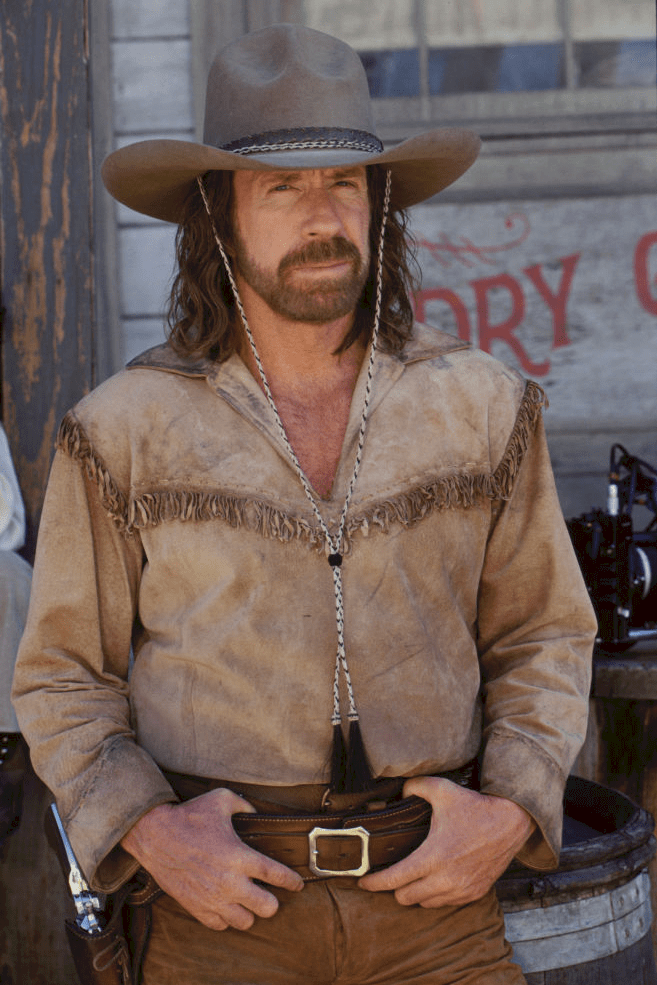 ---
MISSING IN ACTION: AN ODE TO HIS BROTHER
The 1984's movie "Missing in Action", as well as "Missing in Action 2: The Beginning", were a tribute to Norris' younger brother Wieland who passed away during combat. Chuck plays the role very well and one can feel his true emotion and sentiment in this film. 
---
FROM THE BIG SCREEN TO THE TV
All throughout the 1980s and 1990s, Chuck Norris continued appearing in acting movies, such as "Code of Silence", "The Delta Force", "Hellbound", "Sidekicks", "The Hitman", and "Hero and the Terror". While he was still being cast for some cinema productions, his popularity began decreasing, which led Norris to move into television.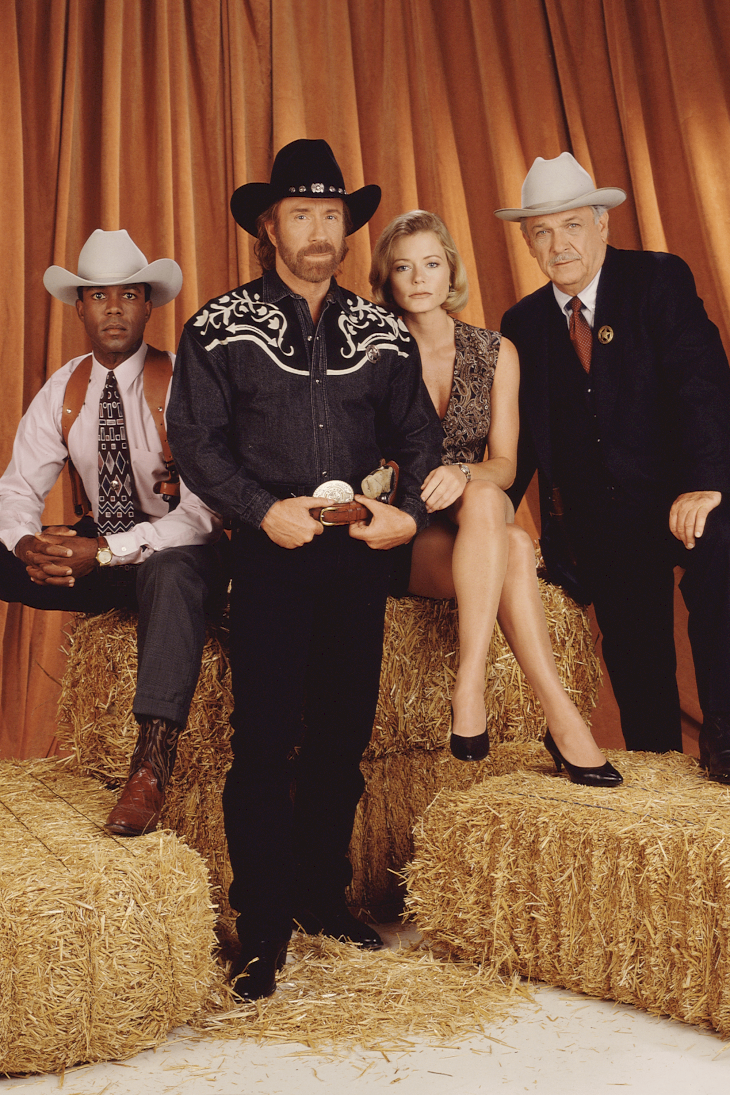 ---
WALKER, TEXAS RANGER: AN ICON IN THE MAKING
Between 1993 and 2001, Chuck Norris played the role of Cordell Walker, a crime fighter, in "Walker, Texas Ranger". The show counted with nine seasons and won eleven awards, having been nominated for one Primetime Emmy and five other nominations. While the show still had quite a good following, it was canceled in 2001.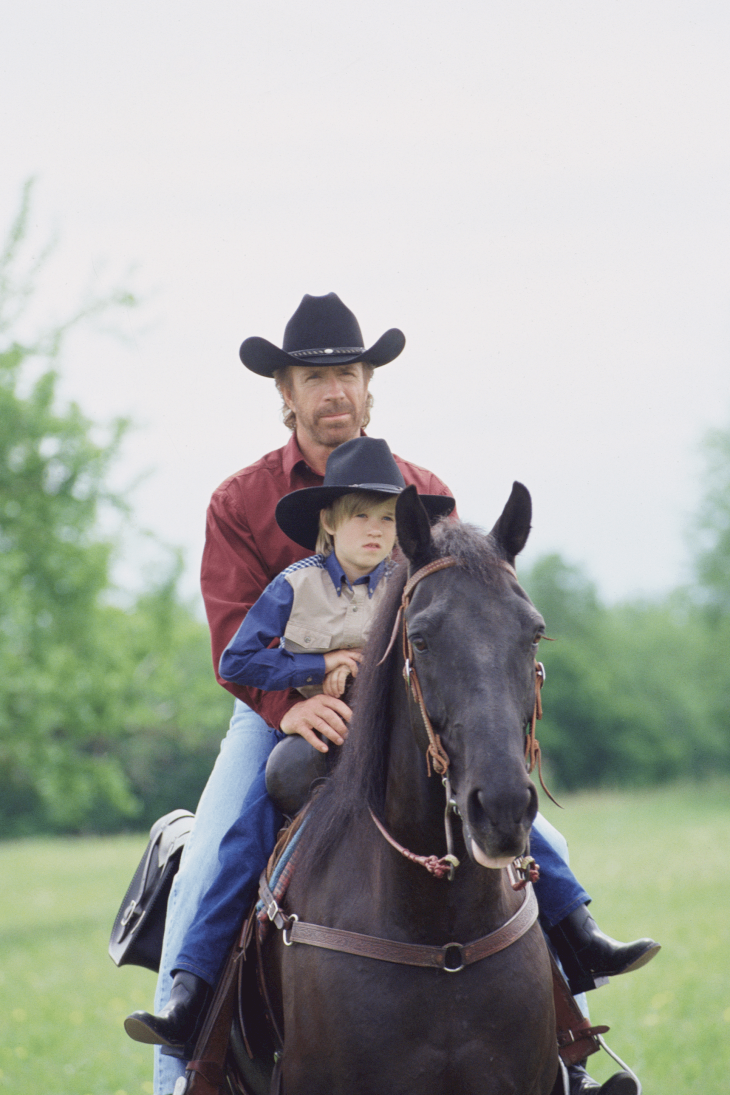 ---
LIFE AFTER BEING A TEXAS RANGER: THE ACTION STAR 
After leaving the television show, Chuck Norris continued developing his acting career, however with less frequent roles. Most recently, he has been involved in productions such as "Dodgeball: A True Underdog Story", "The Expendables 2", and "Hawaii Five-0", as well as working as a spokesperson for infomercials for exercise machinery.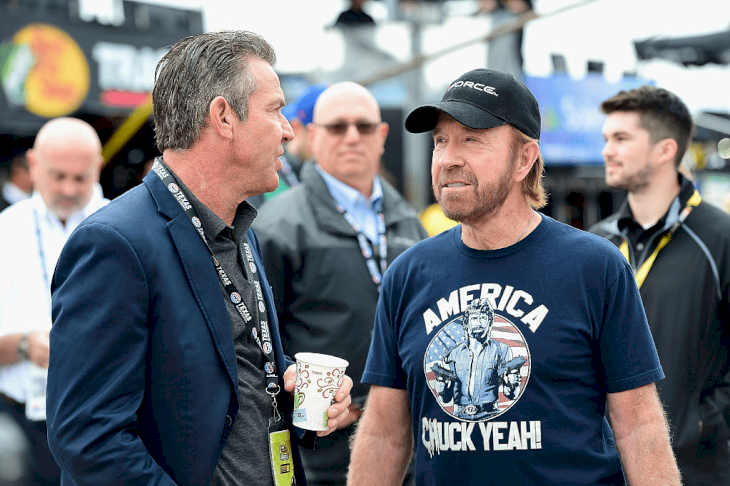 ---
THE SECRET OF INNER STRENGTH: THE STORY OF HIS LIFE
In 1988, Chuck Norris published his autobiography, which he titled "The Secret of Inner Strength". The book quickly became a bestseller and led the author to continue his writing career. Since then, he has penned the book "The Secret Power Within Zen Solutions to Real Problems".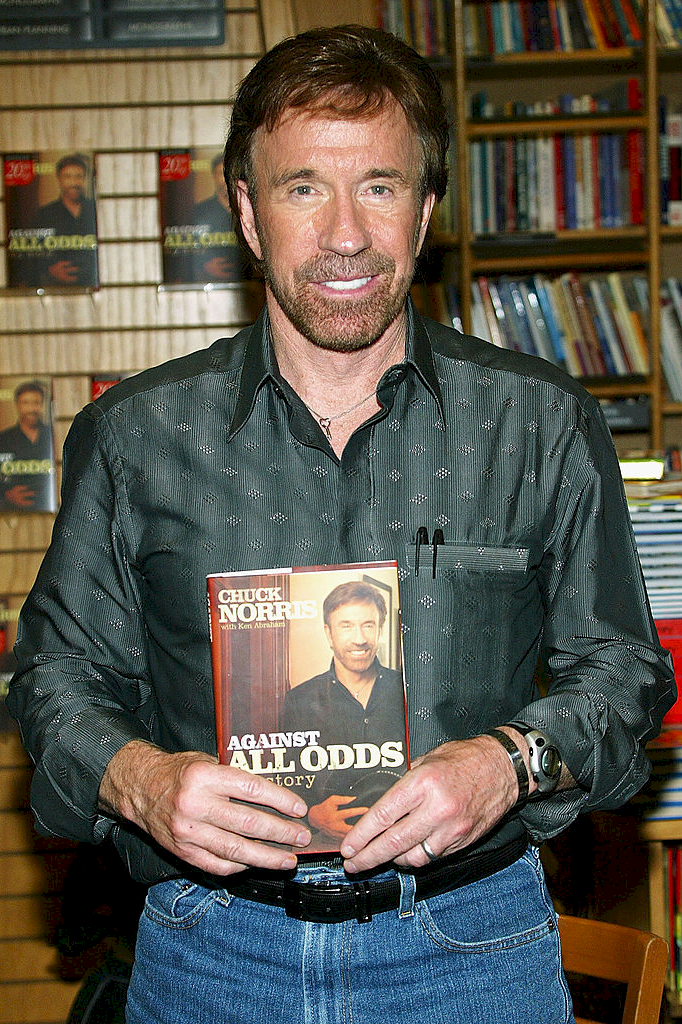 Other books written by Norris include "Against All Odds: My Story", "Black Belt Patriotism: How to Reawaken America", "Toughen up!: The Chuck Norris Fitness System", "A Threat to Justice", "The Justice Riders: A Novel", "The Official Chuck Norris Fact Book: 101 of Chuck's Favorite Facts and Stories", and "Winning Tournament Karate".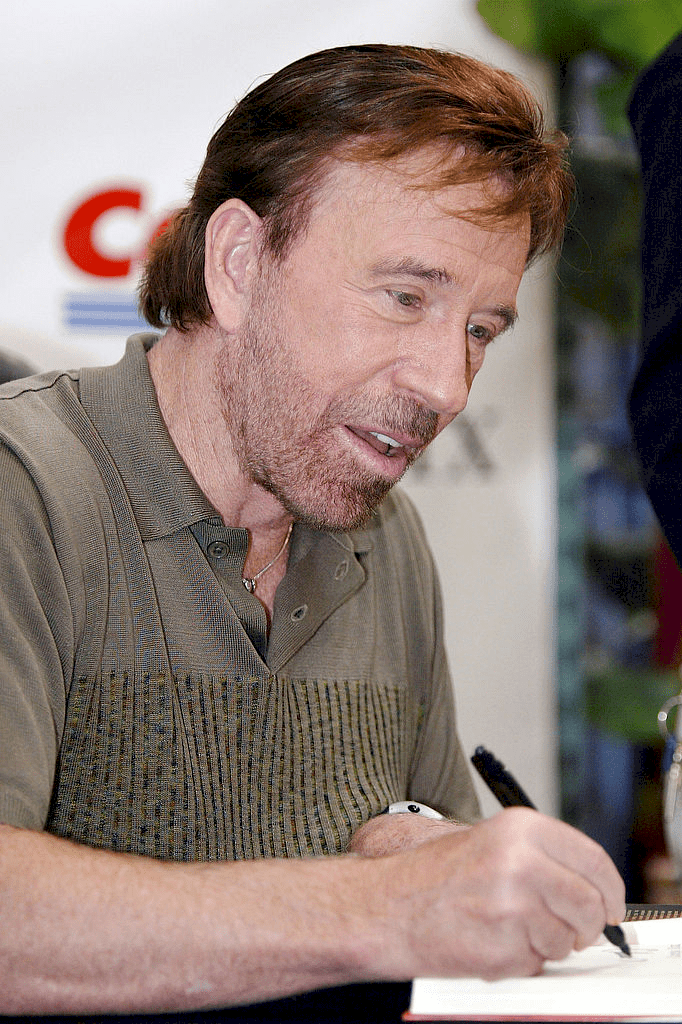 ---
ACTIVISM & KICKSTART: HELPING OTHERS THROUGH HIS SKILLS
Throughout his career, Chuck Norris has been involved with several charities, such as the Make-A-Wish Foundation, United Way, and his own charitable organization Kickstart, which he has founded in 1992. This organization provides martial arts classes for middle-school students, with the aim of helping them become more respectful and confident.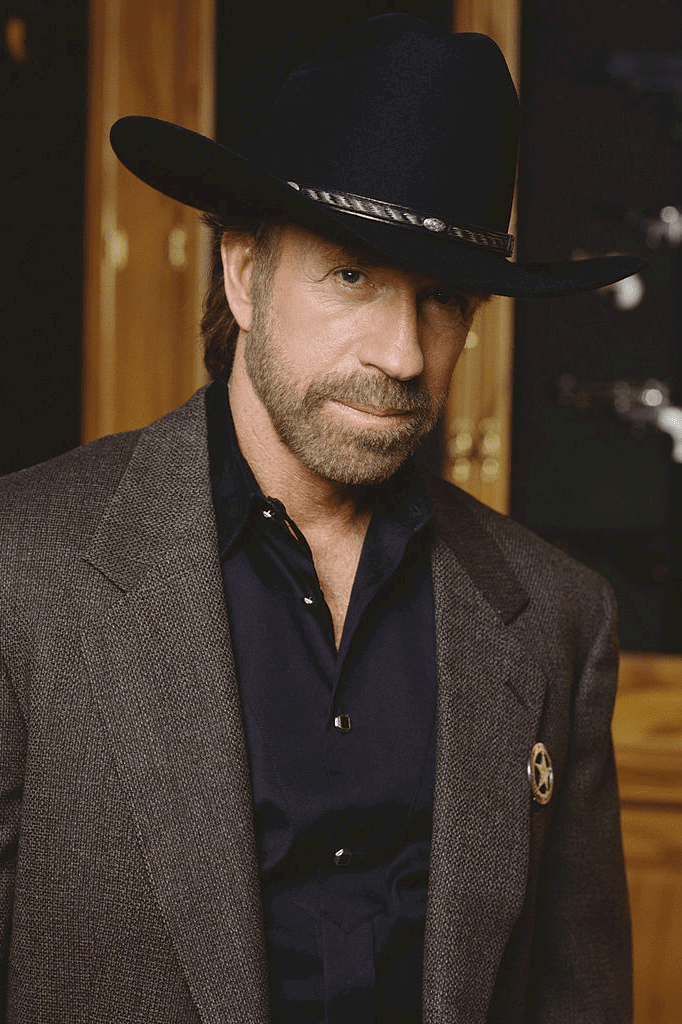 ---
PERSONAL LIFE: WHAT IS CHUCK NORRIS LIKE BEHIND THE CAMERAS?
As mentioned before, Chuck Norris married his high-school sweetheart Dianne Holechek, and together they had three children. Sadly, the couple split up in 1988, and in that same year, Chuck Norris married his second wife, Gena O'Kelley, with whom he had twins three years later. Let's have a look at who his kids are!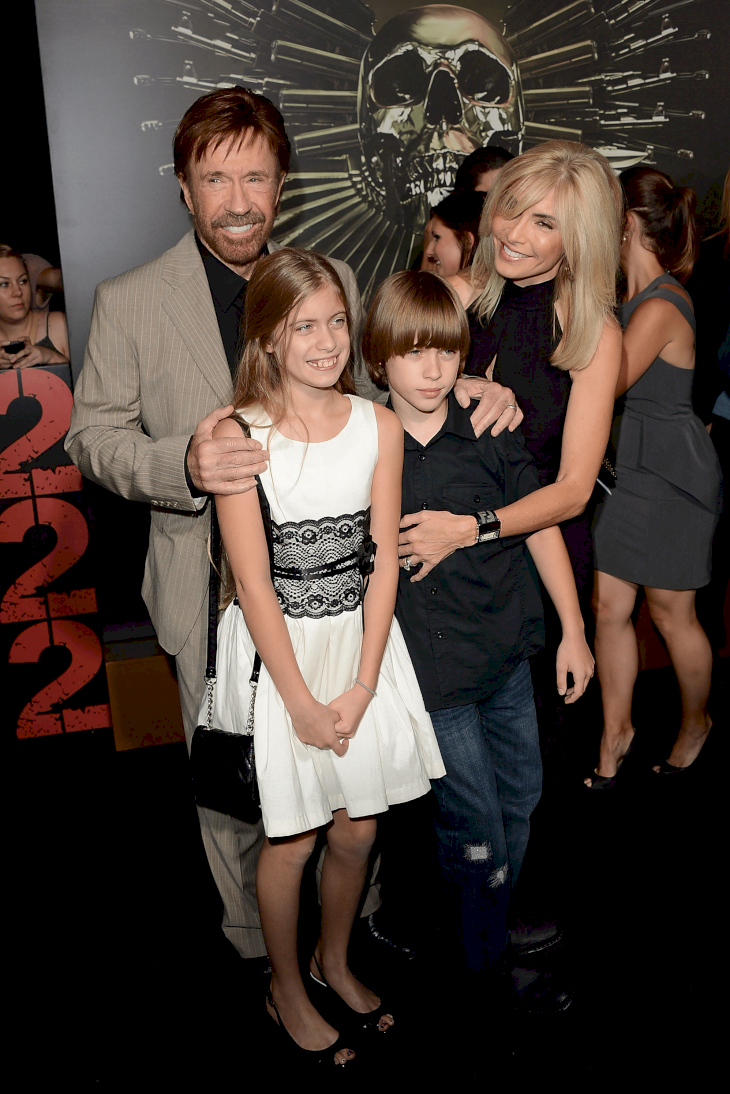 ---
MICHAEL RAY NORRIS
The eldest child of the action-actor, Michael Ray Norris, has followed his father's footsteps into the acting industry, having been credited in over thirty productions. Nevertheless, he didn't stay only in front of the cameras, and also did some directing work in movies such as "I am Gabriel" and "AmeriGeddon".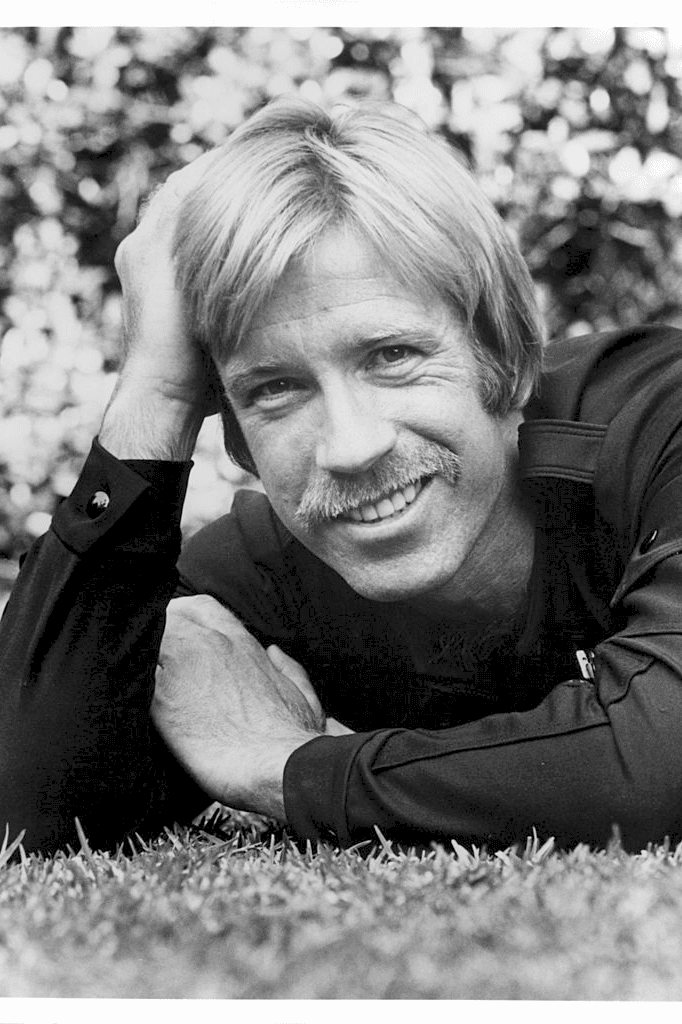 Mike married his wife Valerie, and together they have three children, Hannah, Greta, and Max, the latter two being twins. The couple also co-own a studio called 2nd Fiddle Entertainment Film Studio, which has been responsible for movies such as "Maggie's Passage" and "I am Gabriel".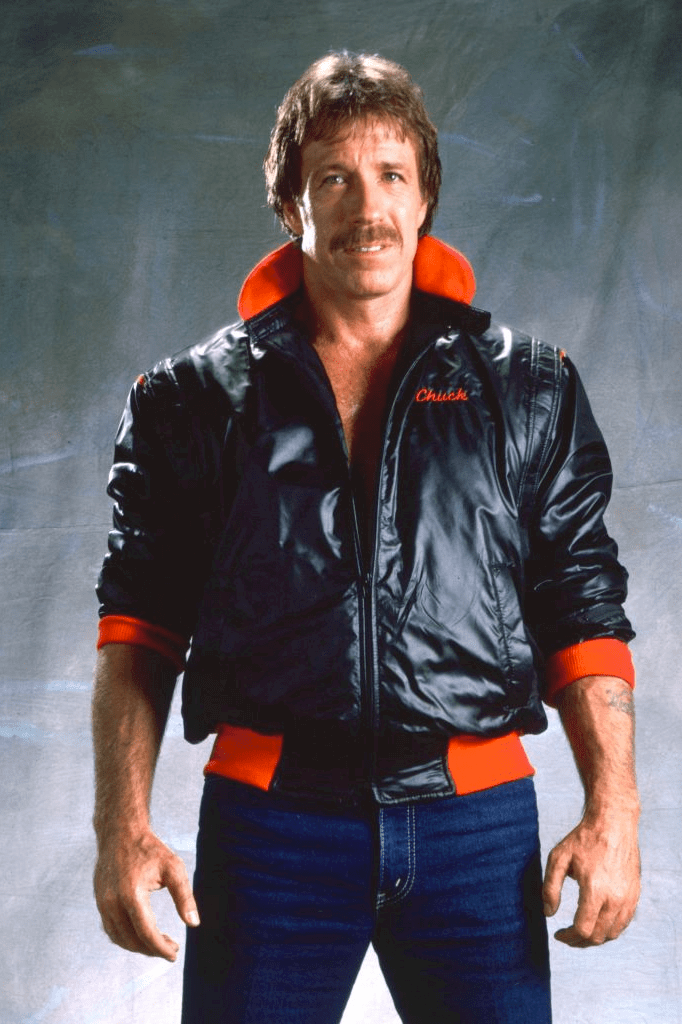 ---
DINA DECIOLI
One of the main scandals in which Norris was involved was related to one of his children, Dina DeCioli. According to Dina herself, she was the result of relations between Norris and her mother, Joanna, however, it wasn't until Dina was 26 years old that Norris found out about her existence after she sent him a letter explaining why she decided to remain anonymous.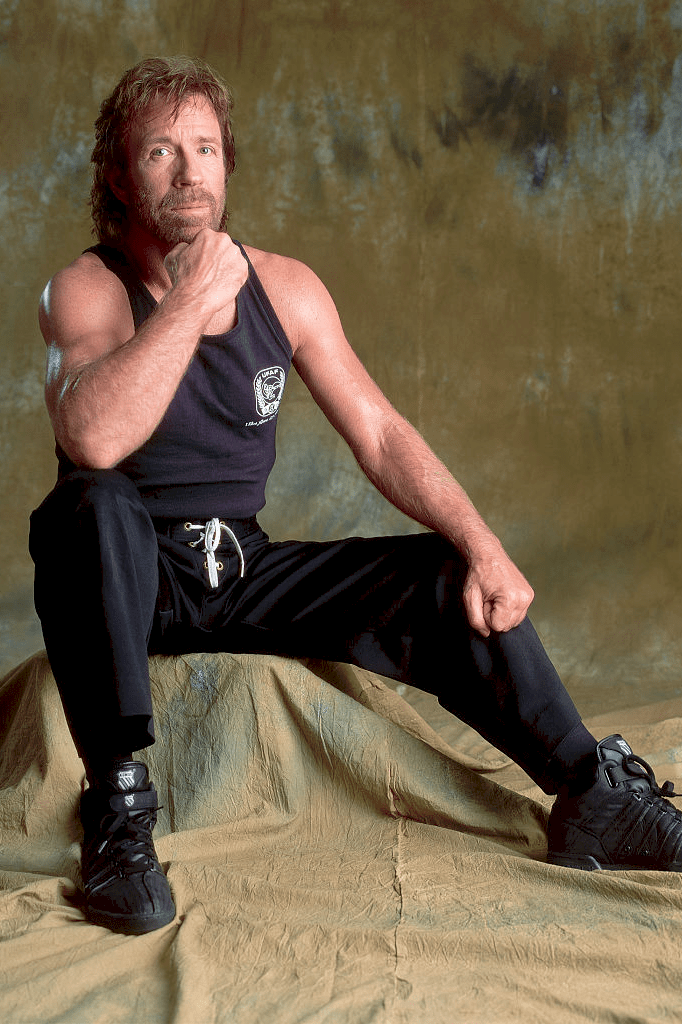 ---
ERIC SCOTT NORRIS
The second child from Norris' first marriage was Eric, which also pursued a career in the entertainment industry. Eric began his career as a stuntman and as a stunts' coordinator, having developed his profile into directing. Eric has also competed in and won several racing events. Eric and his wife, Stephanie, also have four children called Camrynn, Chloe, Chantz, and Cash.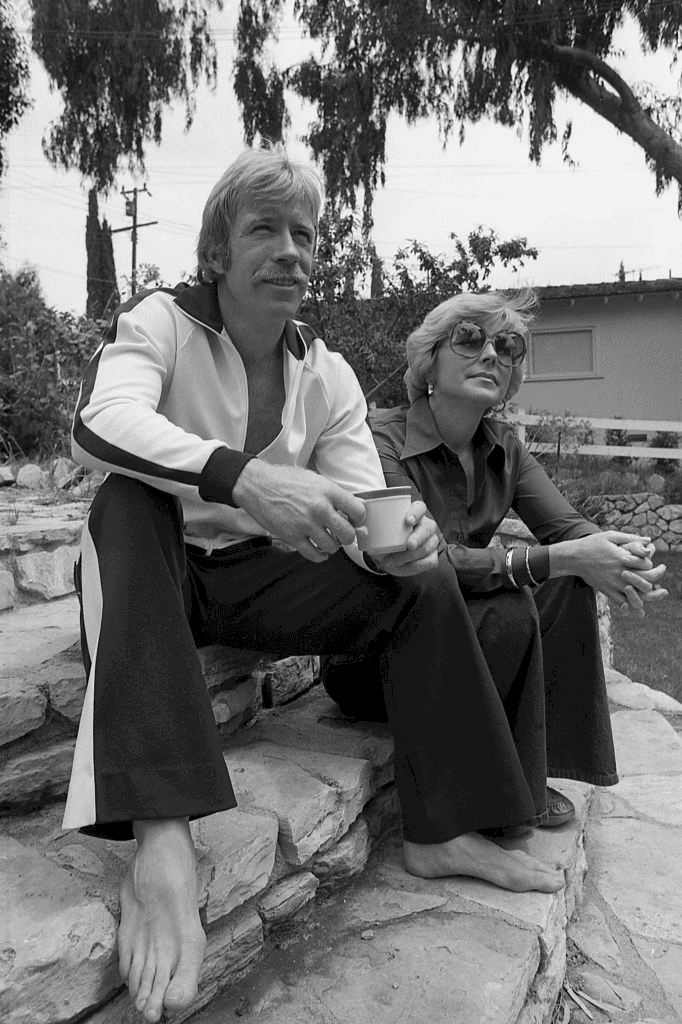 ---
DANILEE KELLY AND DAKOTA ALAN NORRIS
The youngest children of Norris came to life through his second marriage with Gena, and they were born two months premature. The twins also decided to follow their father's footsteps into acting, with Dakota appearing in the movie "Yes Dear", alongside his father, mother, and sister, as well as Danilee appearing in "Walker, Texas Ranger: Trial By Fire".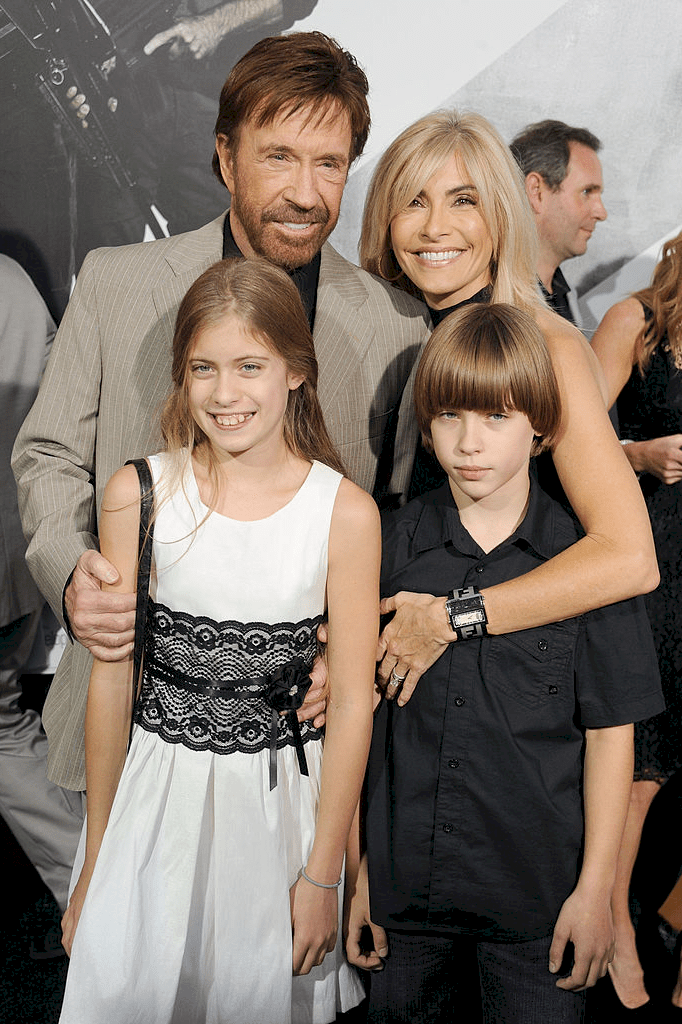 ---
HOW MUCH IS CHUCK NORRIS WORTH?
Through his career as a martial arts instructor, actor, screenwriter, producer, and author, Chuck Norris was able to raise his net worth to $70 million. While most of his income was due to his acting career, we are certain that his other professions also allowed him to further develop his winnings, especially his books and his advertising projects. What will he do next?!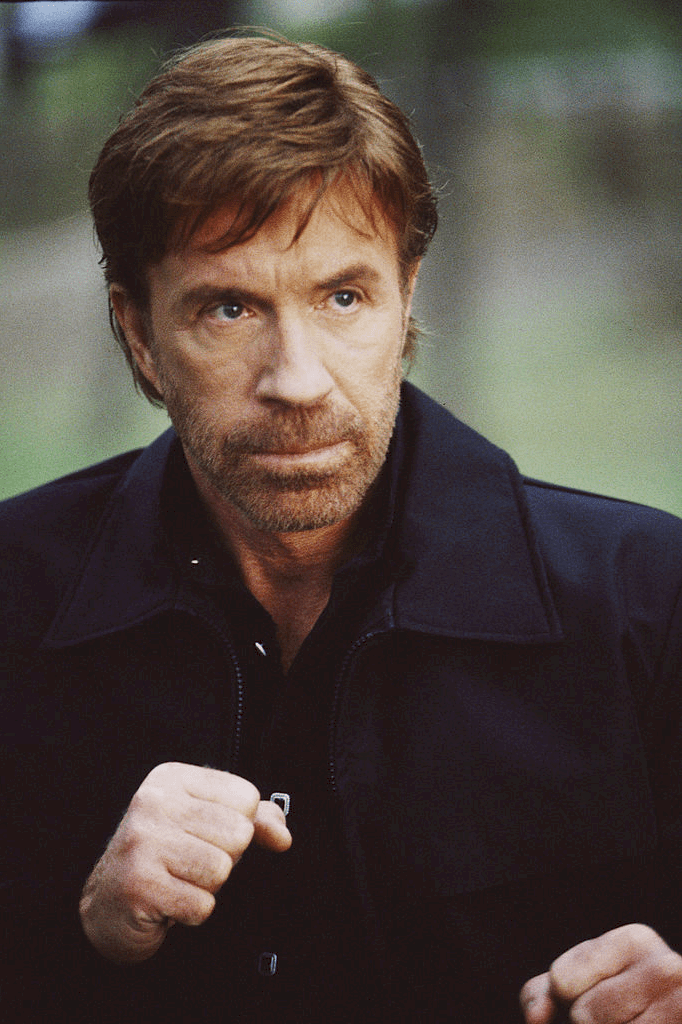 Chuck Norris is now eighty years old, however, he keeps on making appearances in movies and television series, always showcasing his incredible skills. Becoming a martial artist at a young age, he was able to accomplish more than many others in his field ever did, and we can not wait to see what he will bring us next. Let us know in the comments below what is your favorite movie by Chuck Norris and don't forget to share this story with your friends!