Celebrities Who Dated Men But Now Date Women
If there is one thing in life that is almost certain, it is the fact that everything changes. Our personalities, our lives, and our own preferences; so let's find out more about the celebrities who once had husbands but now have completely different preferences. Find out more by reading this article!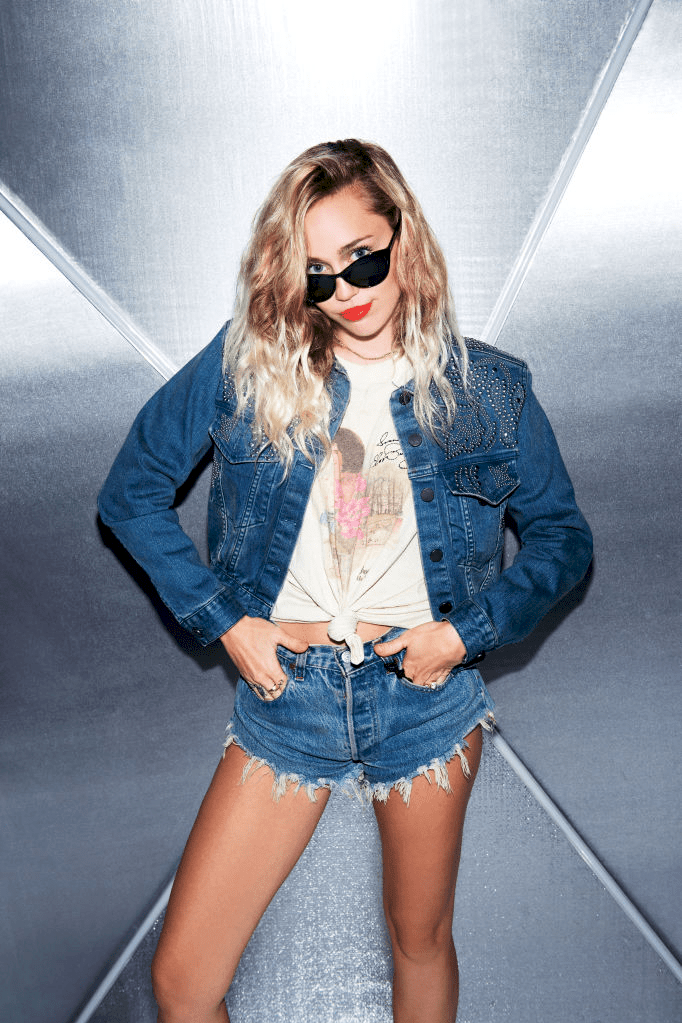 ---
LAUREN MORELLI
Most people might not be familiar with Lauren Morelli since she does most of her work behind the screen. Although, you probably have heard of a show that she has written for: Orange Is the New Black. When she was starting out, Lauren originally wanted to become a dancer but she followed her instinct and pursued writing instead.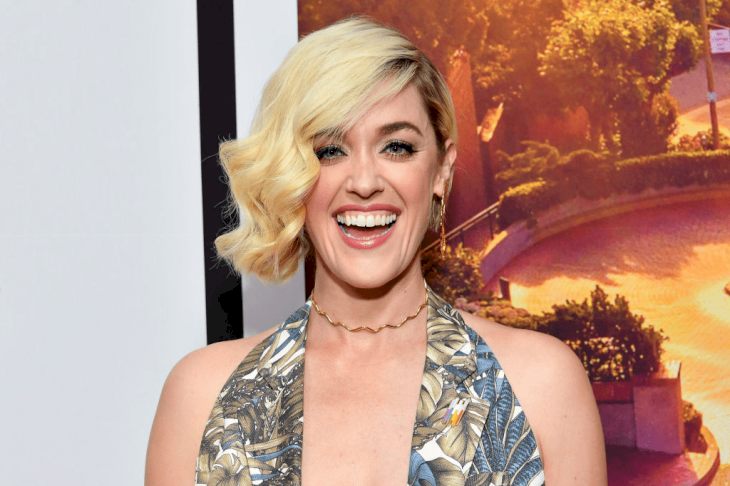 In 2012, Lauren married Stephen Basilone; but they eventually split in 2014. Many people speculated that the reason for this was for Lauren to develop a more romantic relationship with Orange Is the New Black's star, Samira Wiley. Well, speculations were correct because Lauren and Samira married in 2017. 
---
KRISTEN STEWART
You have probably heard of Kristen Stewart due to her popular roles in Twilight, Charlie's Angels, Into the Wild, Zathura, and many more. Her personal relationships are also often speculated by the media. We know how badly her relationship with Robert Pattinson ended, so her relationships have been dominated by the press for years. 
Just before her relationship with Robert ended, there were rumors that Kristen was actually dating another celebrity. By the time that the Twilight duo's relationship ended, Kristen made her bond with Alicia Cargile public. Not much is known about Alicia's life, but we do know that she is one of Hollywood's top producers...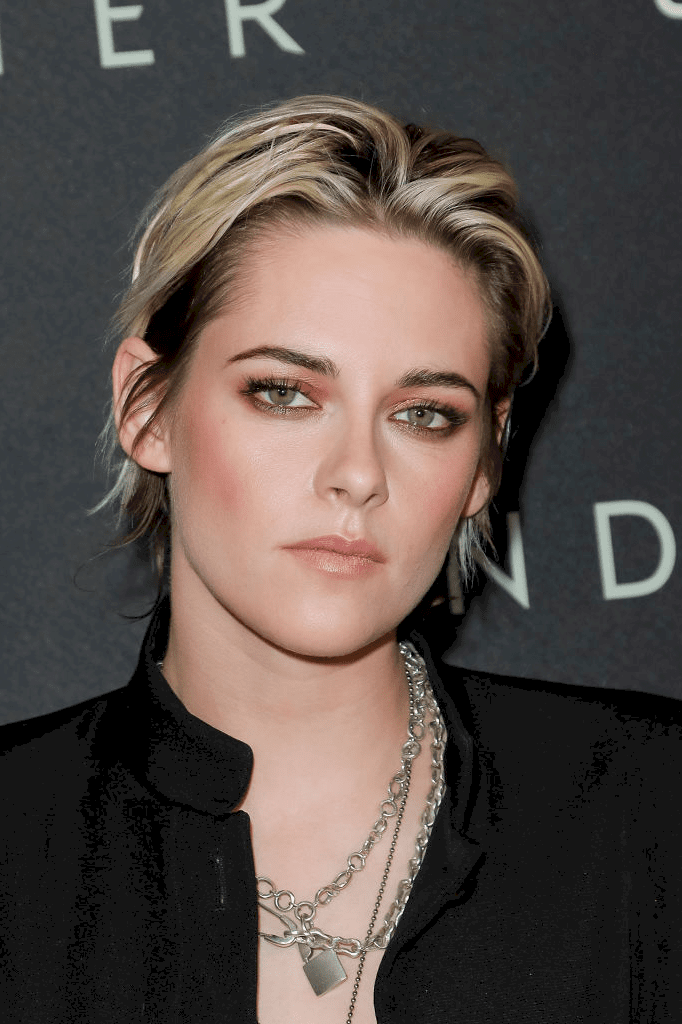 ---
WANDA SYKES
Wanda Sykes is one of Hollywood's most popular comedians. She has won quite a few awards like a Primetime Emmy and she was hailed one of Entertainment Weekly's Funniest People in America. Wanda's career started just like any other dreamer out there, but she found immense success when it comes to comedy.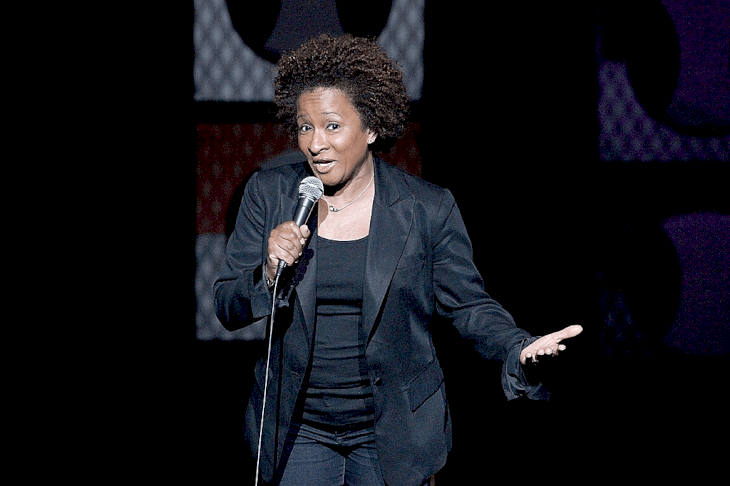 In 1991, Wanda married Dave Hall; by 1998 the couple had decided to call it quits. The couple have decided to keep their split as private as they can, but there had been speculations that this was due to Wanda's sexuality. In 2008, Wanda eventually came out as a lesbian and she then married Alex Sykes.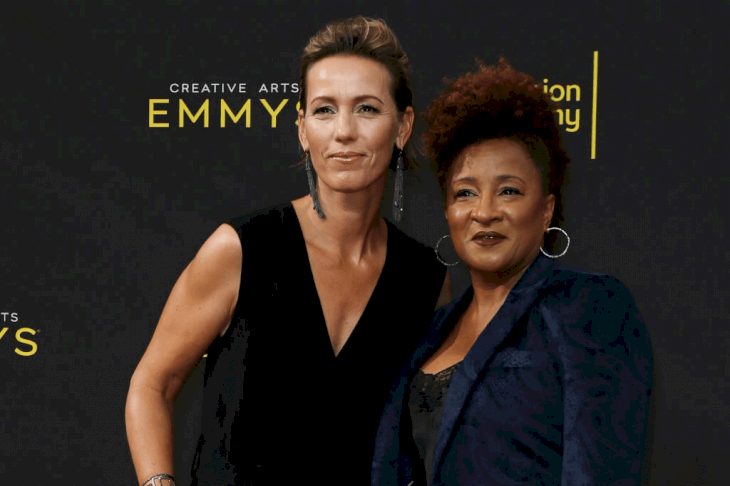 ---
JULIE CYPHER
If you cannot point out where you have heard of Julie Cypher, then maybe her famous marriage to Lou Diamond Phillips will ring a bell. In 1987, Julie married Lou Diamond and the pair seemed like a picture-perfect couple in Hollywood. Although, their marriage was soon tested when Melissa Etheridge entered their lives.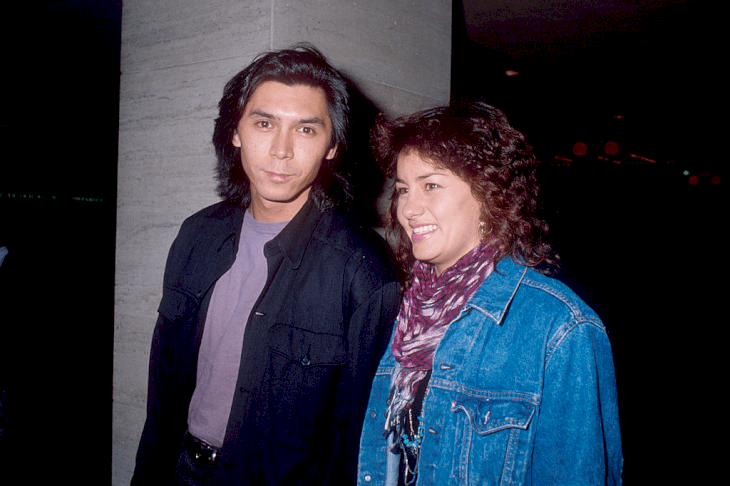 Melissa was a well-known lesbian artist and it was her music video for Bring Me Some Water that brought Julie into her life. There was an instant connection between the pair and so Julie separated from Lou Diamond in 1990. However, Julie's relationship with Melissa did not end well because she eventually married Matthew Hale in 2004.  
---
MEREDITH BAXTER
Meredith Baxter has a career like no other because she is definitely one of Hollywood's most celebrated actresses. Her most popular role was for the show, Family Ties. Throughout her life, Meredith has been married three times and she now has five children with two of her ex-husbands...but she knew that something was amiss.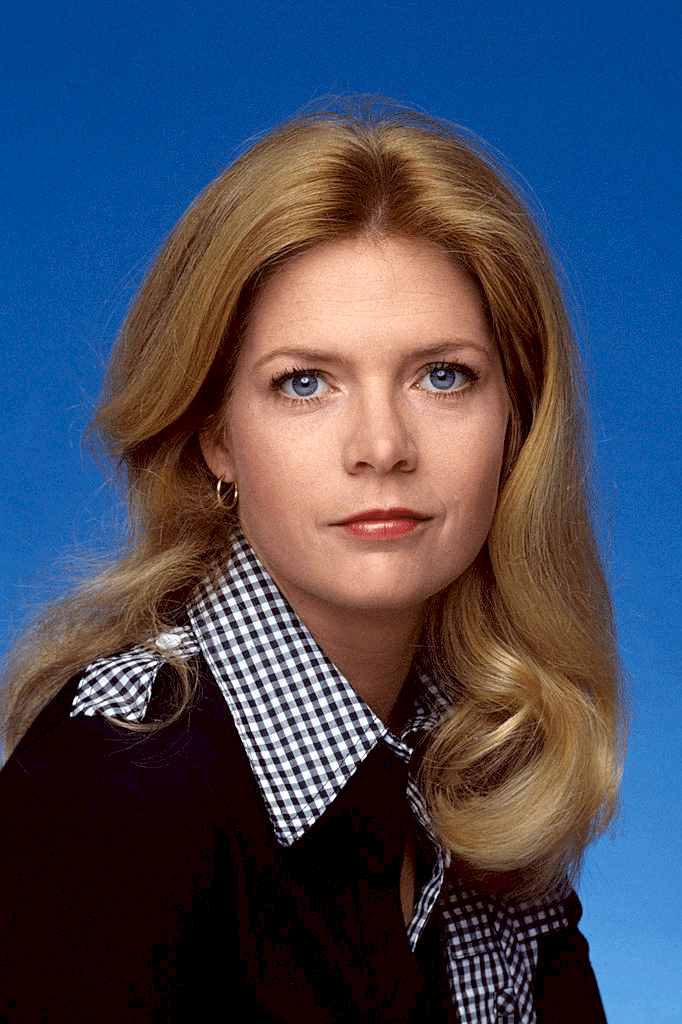 Due to her three consecutive failed marriages, people led to speculate that maybe something was not quite right. In 2009, Meredith went on an interview for the show, Today, and she was then interviewed by Matt Lauer. She finally came out and she confessed that she is now happy and that she had her very first relationship with a woman around 2002.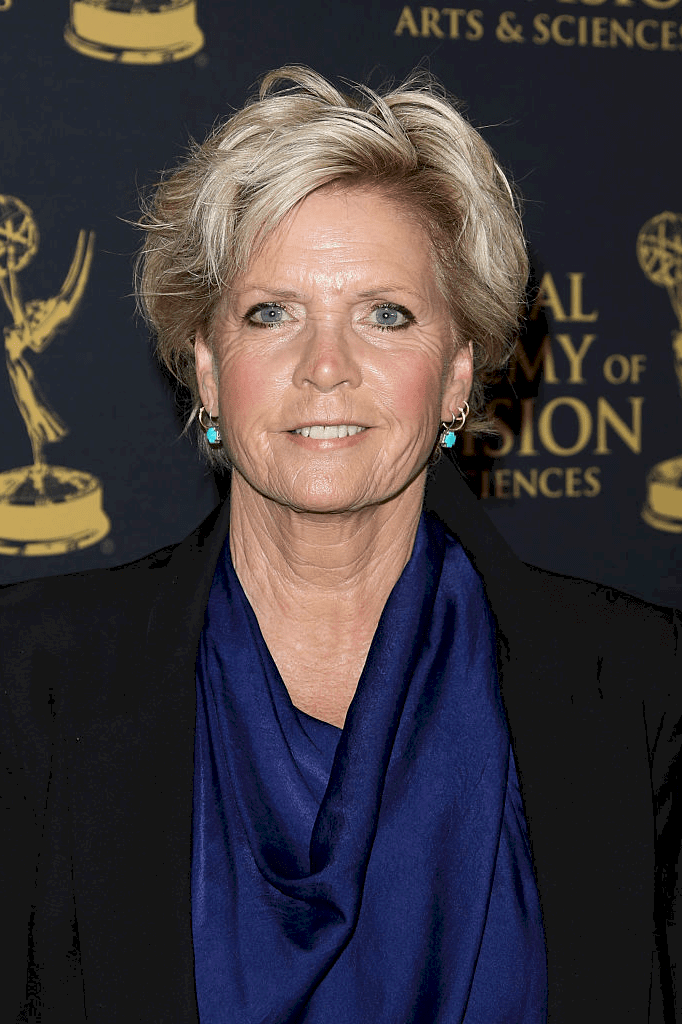 ---
LINDSAY LOHAN
We all know how talked about Lindsay Lohan's life is and she is no stranger to a lot of speculations. Growing up in the limelight, Lindsay's life has been exposed to so much media frenzy. It really does not help that she has become a bit of a wild child; although, we love a good underdog, so we are all just waiting for her comeback role.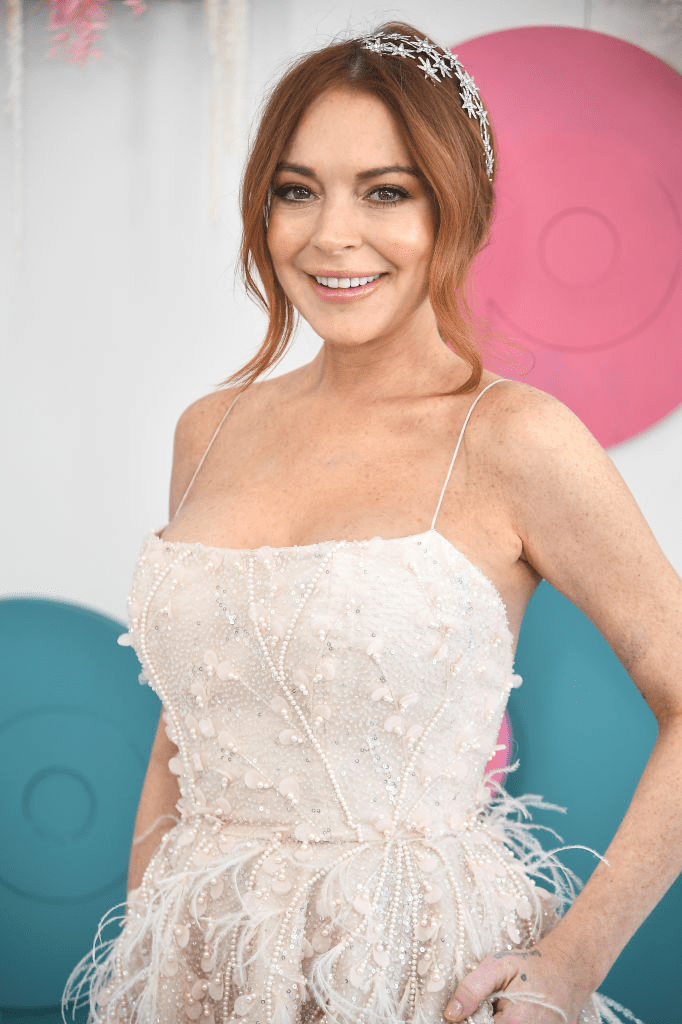 However, Lindsay's relationship with Callum Best was heavily carried by the media. Everybody knew what was happening around them but nobody really knew what was happening on the inside. So a lot of people were shocked when they found out that Lindsay left Callum for one of their friends, Samantha Ronson.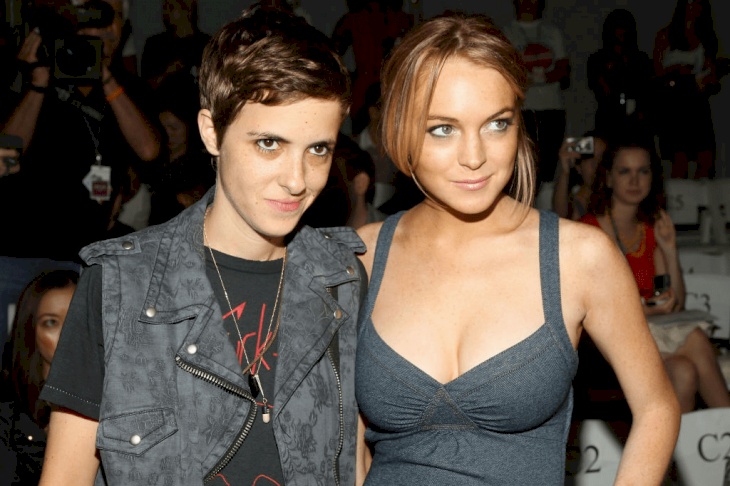 ---
BILLIE JEAN KING
Billie Jean King is a living legend when it comes to sports. Her career has shattered so many records and her most famous match was when she beat Bobby Riggs. Billie's career is undeniably iconic and so people thought that she needed a man by her side to keep her afloat.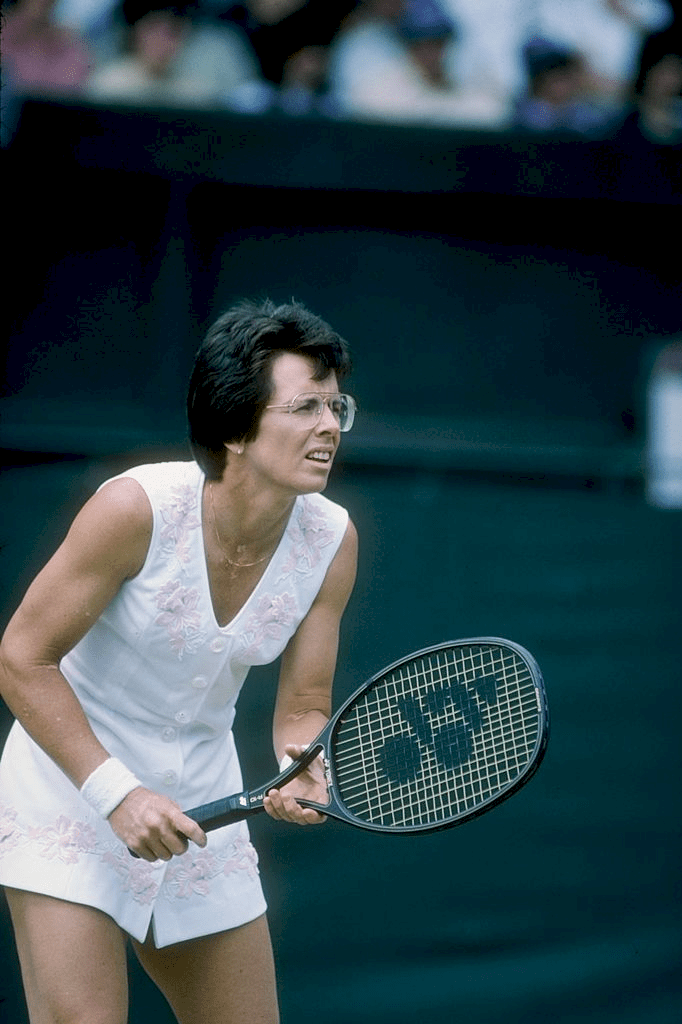 In 1965, Billie married Larry King who was an attorney and one of the founders of World Team Tennis. The couple were undoubtedly in love during the earlier years of their marriage, but it soon collapsed when Billie soon realized what she really wanted in life. Today, Billie is happy and she is in a relationship with Ilana Kloss.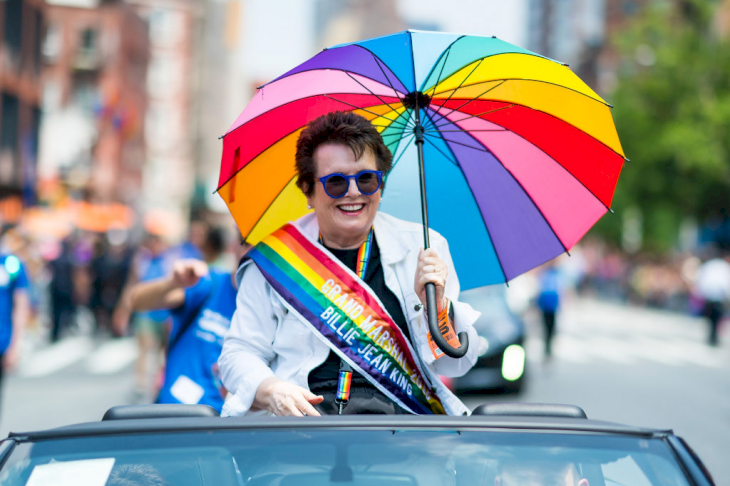 ---
BELLA THORNE
Another controversial celebrity that hailed from Disney is none other than Bella Thorne. We all saw how she grew up from a sweet teenager to the amazing actress that she is today. Bella is also quite open when it comes to her relationship and her own personal sexuality, which makes her such a controversial icon.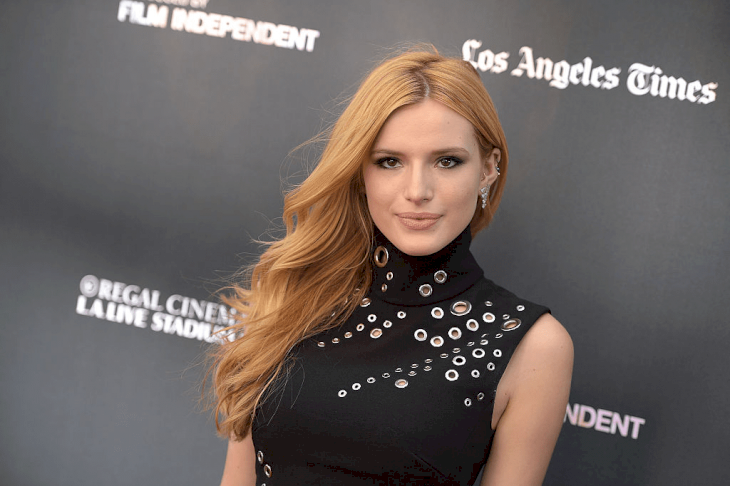 Bella has dated a few other celebrities but her most popular ex was Gregg Sulkin. However, just a year after her relationship with Gregg ended, Bella announced that she was indeed bisexual. Nobody really knows much about Bella's current relationship status, but there had been rumors that she secretly married one of her partners...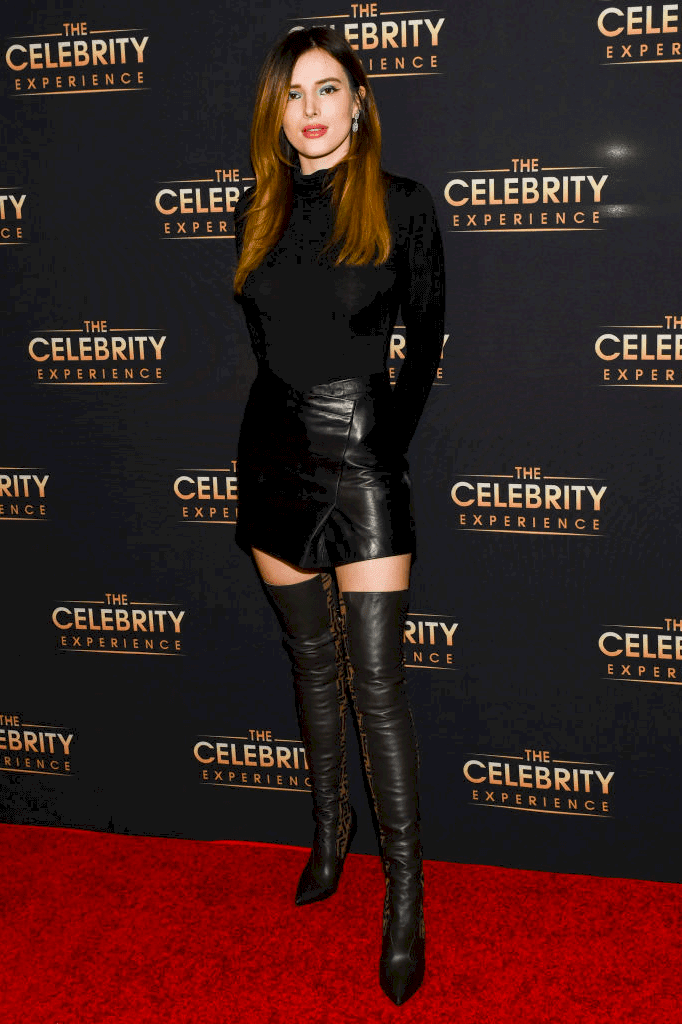 ---
MEGAN FOX
Honestly, there is probably nobody in this world today who does not know who Megan Fox is. Megan rose to prominence for her roles in Transformers, Jennifer's Body, and so much more! She was one of Hollywood's 'it girls' and everybody just wanted to know her.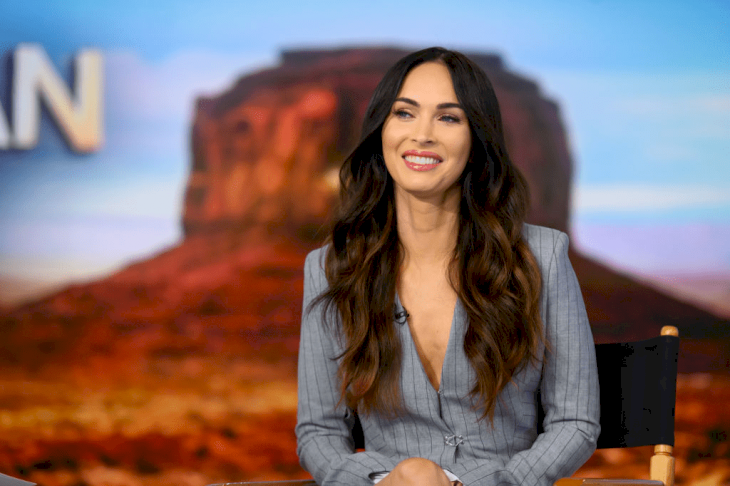 In 2010, Megan married Brian Austin Green; the couple decided that they were officially going to try harder after an on-and-off relationship. However, this relationship really did not end well since Megan said, "I have no question in my mind about being bisexual." The couple eventually split just this year, and now Megan is dating Machine Gun Kelly.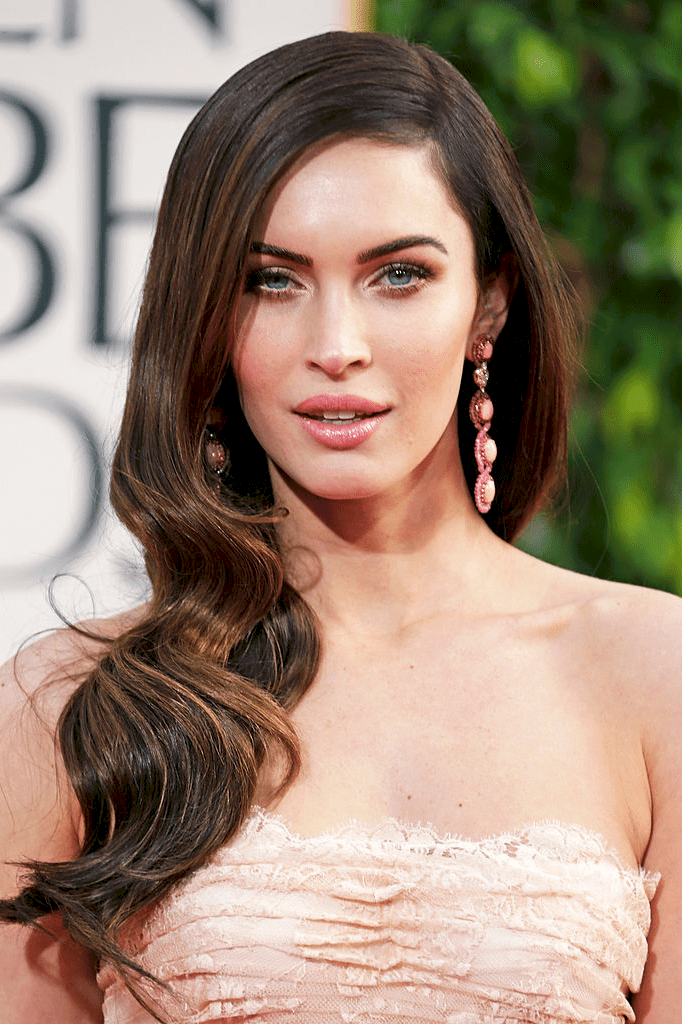 ---
MILEY CYRUS
Miley Cyrus is probably one of Disney's most controversial alumni (alongside Lindsay Lohan and Bella Thorne). We got to see Miley grow up in Hannah Montana and we also saw her angsty phase when she released Wrecking Ball. However, was it all just a phase?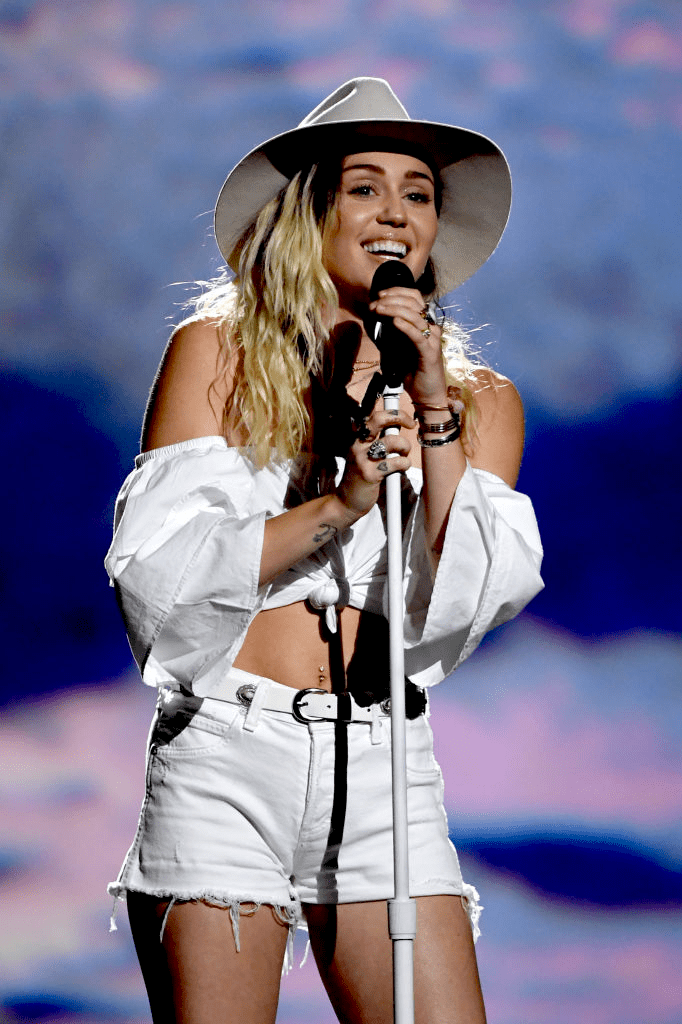 In 2018, Miley finally married her long-time partner, Liam Hemsworth, and people thought that this was the perfect ending to a great fairytale. However, the couple officially split shortly after. The couple did not give any reasons but Miley hinted that it was probably because she was queer and that she was still "very sexually attracted to women".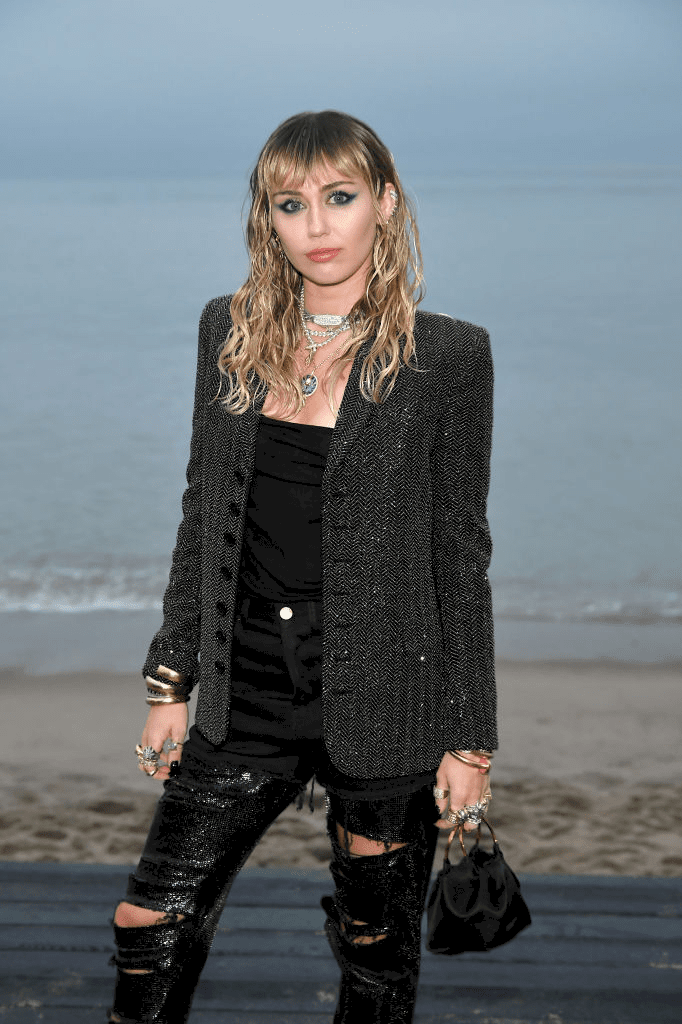 ---
PORTIA DE ROSSI
Today, Portia de Rossi is most commonly known as Ellen Degeneres' partner; but before, she was lauded as an actress. Portia was catapulted to the limelight for her roles in shows like Ally McBeal and Arrested Development. Her first marriage was solely due to immigration purposes since Portia married Mel Metcalfe in order to get a Green Card.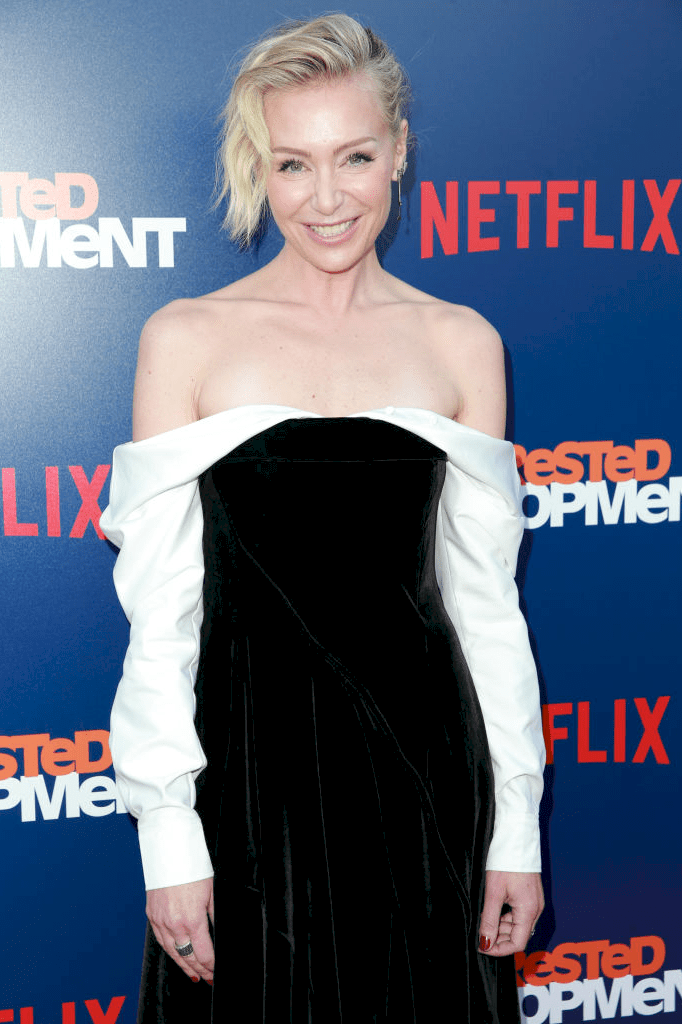 Obviously, this relationship would never have worked out and so the couple had officially split in 1999. In an interview, Portia said that she never regrets marrying Mel but it was just not right for her. It was around 2004 when Portia finally met her current partner, Ellen Degeneres; the couple also married in 2008.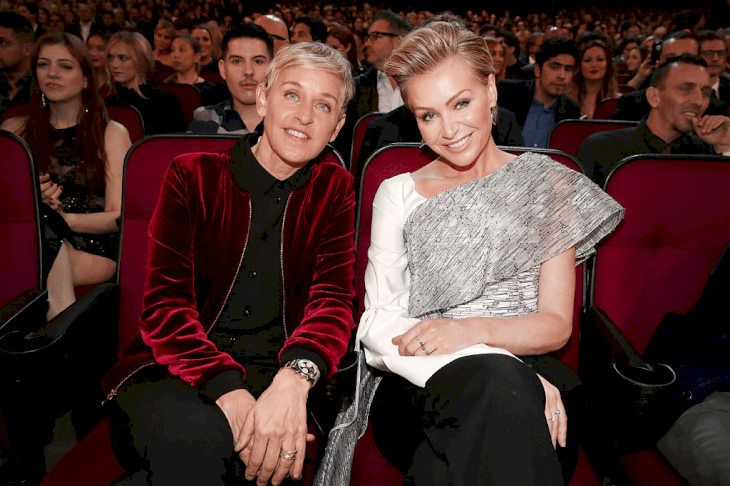 ---
SARAH PAULSON
Sarah Paulson is one of Hollywood's most prominent stars. She is best known for her recurring roles in American Horror Story, but her works span in different films and she has won quite a few awards for herself. By being one of Hollywood's most popular celebrities, Sarah's love life is most commonly talked about.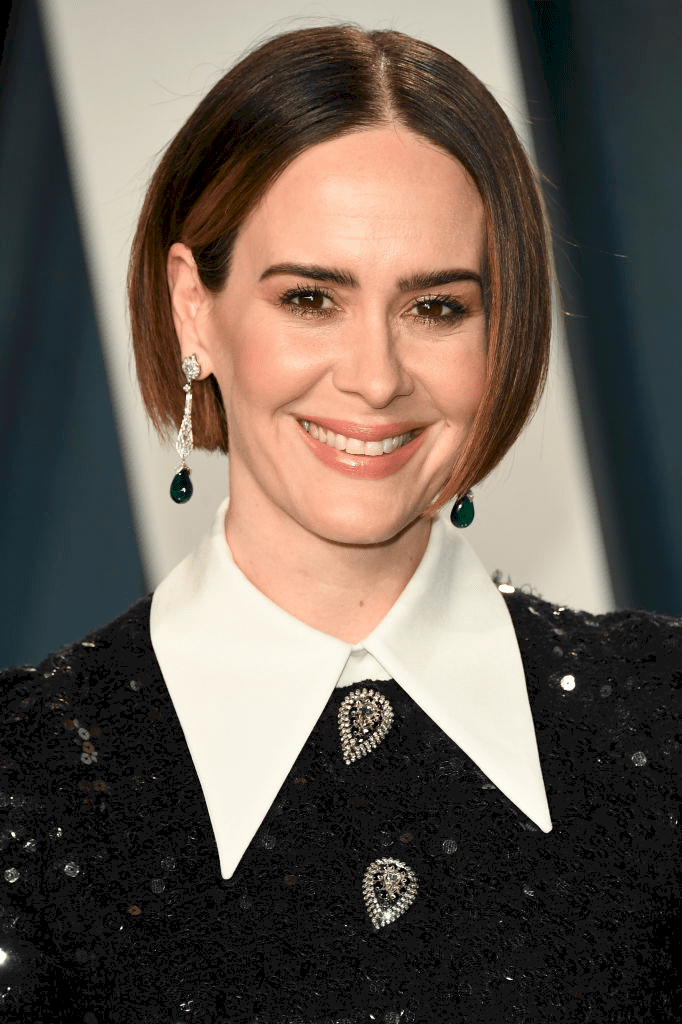 Previously, she has dated a few men but not really as exclusive as they would like. People knew that Sarah was bisexual, but facts about her personal life were not really as well-known. So when she announced in 2015 that she was dating Holland Taylor, people were happy for her...but others had mixed emotions about this relationship.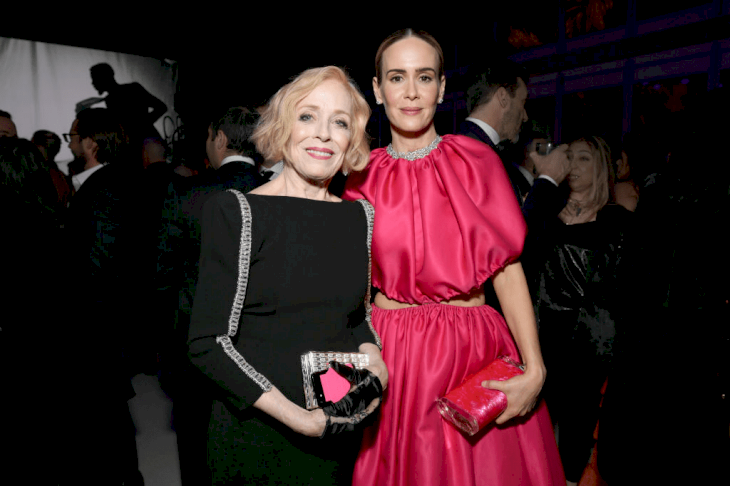 ---
CYNTHIA NIXON
You probably know Cynthia Nixon for her role portrayal of Miranda Hobbes in Sex and the City. She had it all: the successful career, the partner and the beautiful children. Although, this was not all there is to life because Cynthia knew that she wanted more.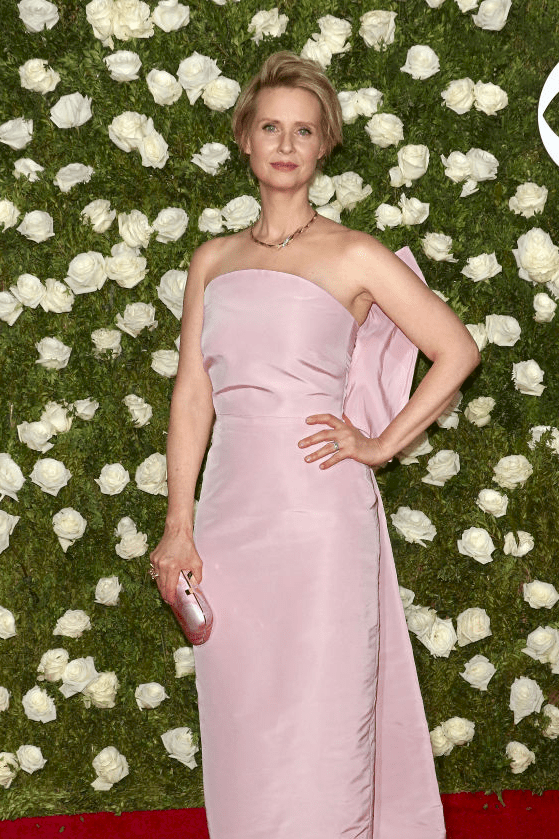 In 2003, Cynthia separated from her partner of 16 years, Danny Mozes. Cynthia was not sure about what she really wanted in life, but this all changed when she met Christine Marinoni. The pair eventually started dating and they married in 2012.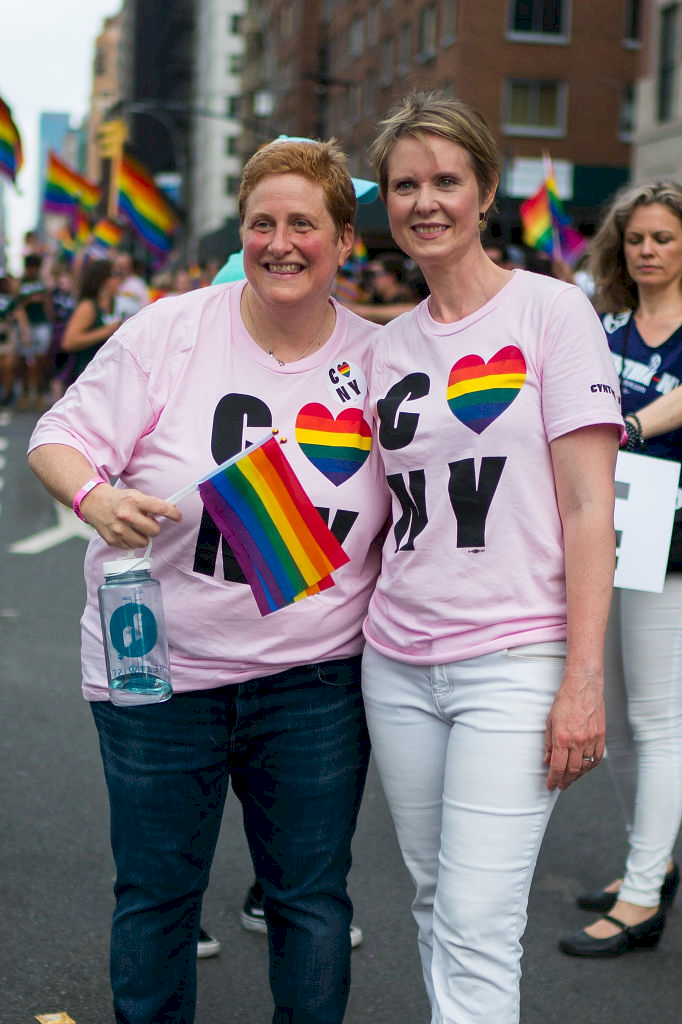 ---
ANGELINA JOLIE
When we think of Angelina Jolie, we automatically think of Brad Pitt. However, there were more people who got involved with Angelina even before she met and married Brad. There were Billy Bob Thornton, Jonny Lee Miller, and a few more in between.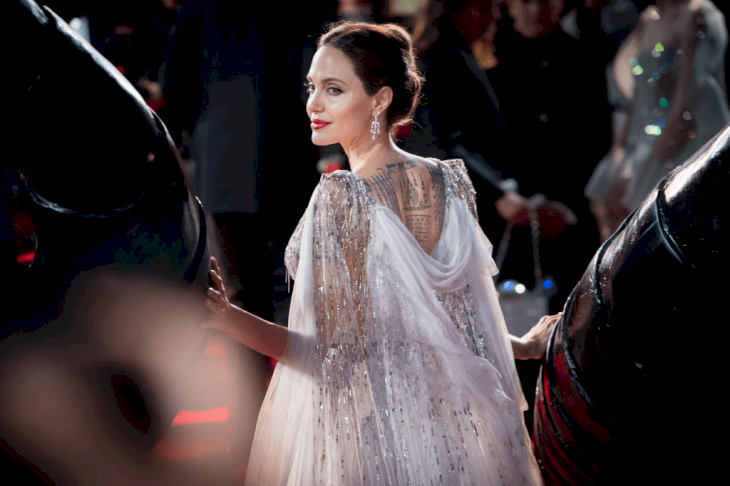 It is no secret though that her relationship and marriage with Brad was probably the most iconic one. Although, Angelina has maintained a strong sense of power over her sexuality because she has previously admitted to being attracted to both men and women.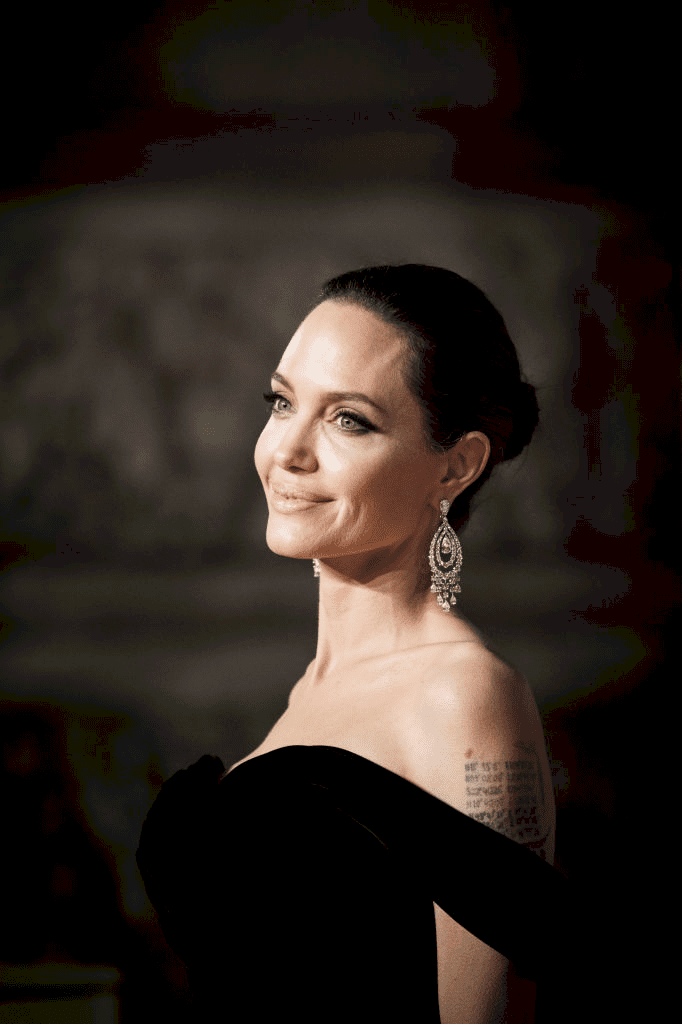 ---
FRIDA KAHLO
You have probably heard of Frida Kahlo whilst scrolling through your art history books. Although, there was more to Frida than her art because she was one of the liveliest and most talented people there is. Her marriage to Diego Rivera was so well-known, but so was the couple's back and forth relations with different people.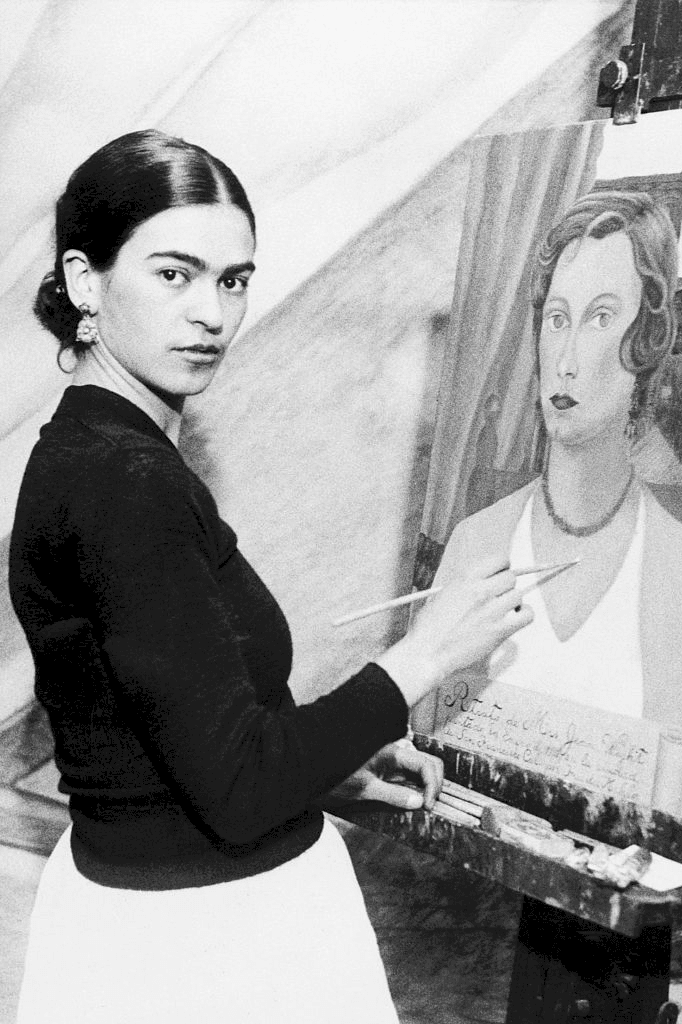 Whilst married, Frida had developed a few flings with other artists who were all women. Her most popular bond was probably with Georgia O'Keeffe. However, no matter how many people Frida and Diego have bonded with, the pair never really left each other's side.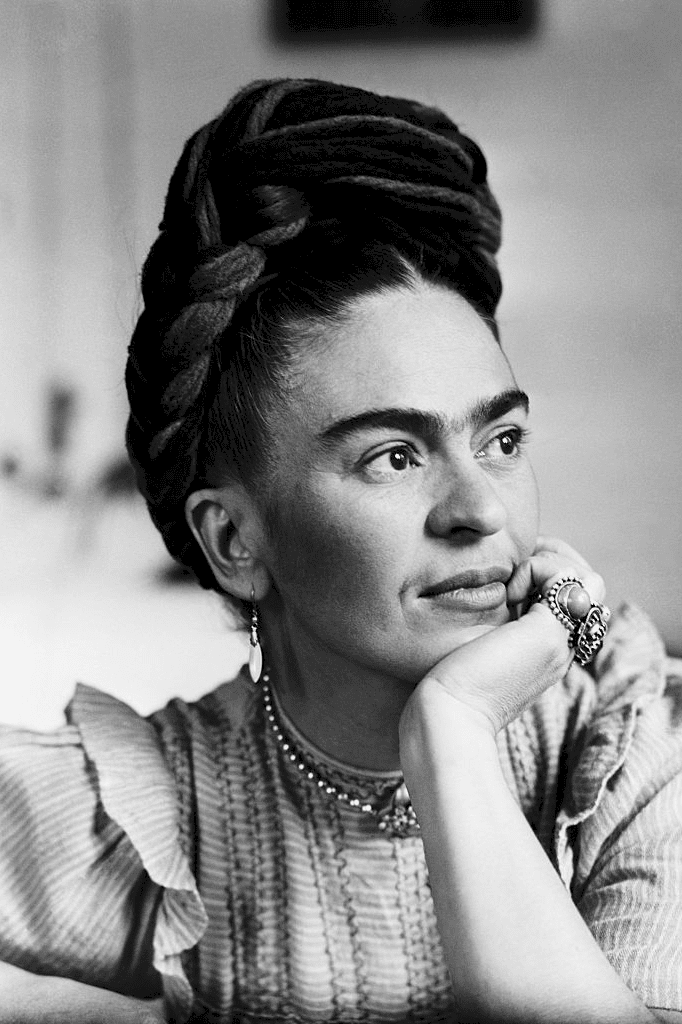 Life has a funny way of working out. It might be through changing things, people, and life in general; but this does not mean that change is bad, because more often than not, change is good. Which of these celebrities have the most surprising relationships? Let us know by leaving a comment below, and share this article with your family and friends!