Top Parenting Rules By Celebrities
It must be fun having a celebrity as a parent. But that doesn't mean one would get leeway to do whatever they want. From teaching them how to be charitable to no smartphones, celeb parents are pretty good at raising their children. Here are some top parenting rules that celebs swear by.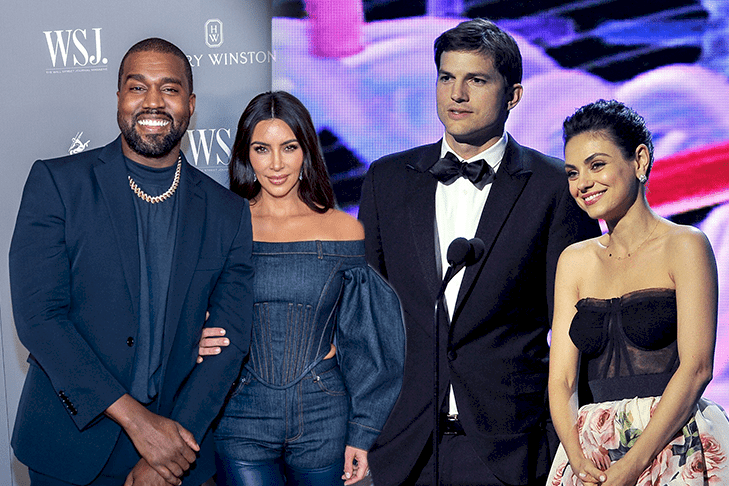 ---
PINK
As a UNICEF ambassador, Pink makes sure that her children too, share her need to be philanthropic. When her daughter, Willow was only 5 years old, she opened her first lemonade stand. "She wants to donate the [money] to a 'high kill shelter.' I didn't have the heart to tell her that that wouldn't be a good idea lol. So we're donating to a 'no-kill shelter,'" Pink explained.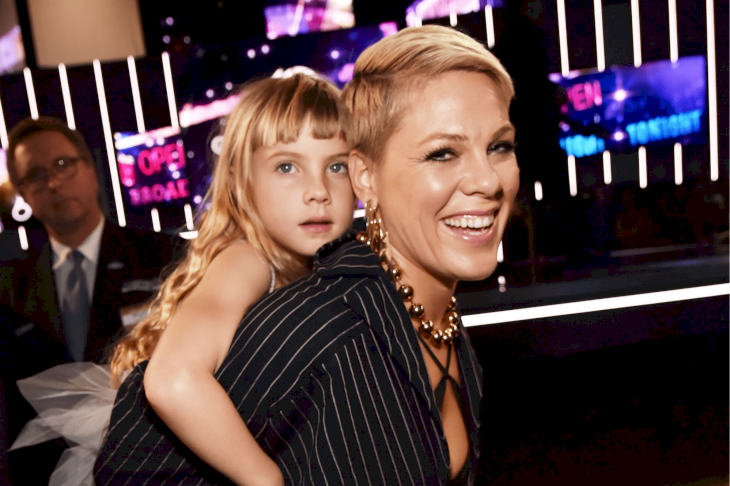 ---
CHRISTINA AGUILERA
"Support them no matter what," says former child star and pop sensation, Christina Aguilera. And if her children want to follow her steps and enter the music industry, she's going to be with them all the steps of the way. Looks like it's better to go in with a parent who has experienced the music industry at a young age than going in blind.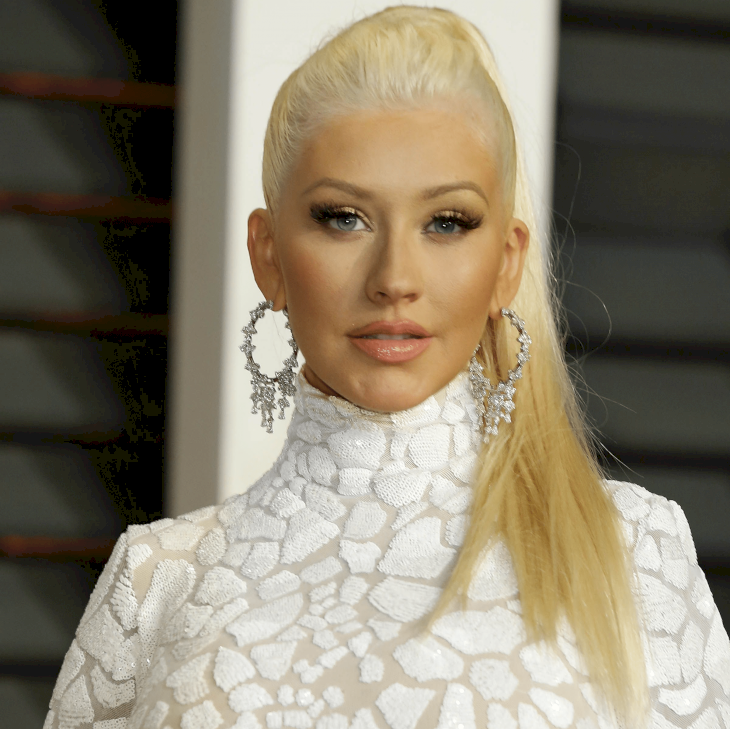 ---
She said,
I would support that I mean I can't fault them for something I want to do, at least they're getting their childhood and providing them a safe space and I would feel good about it because I know all the ins and outs.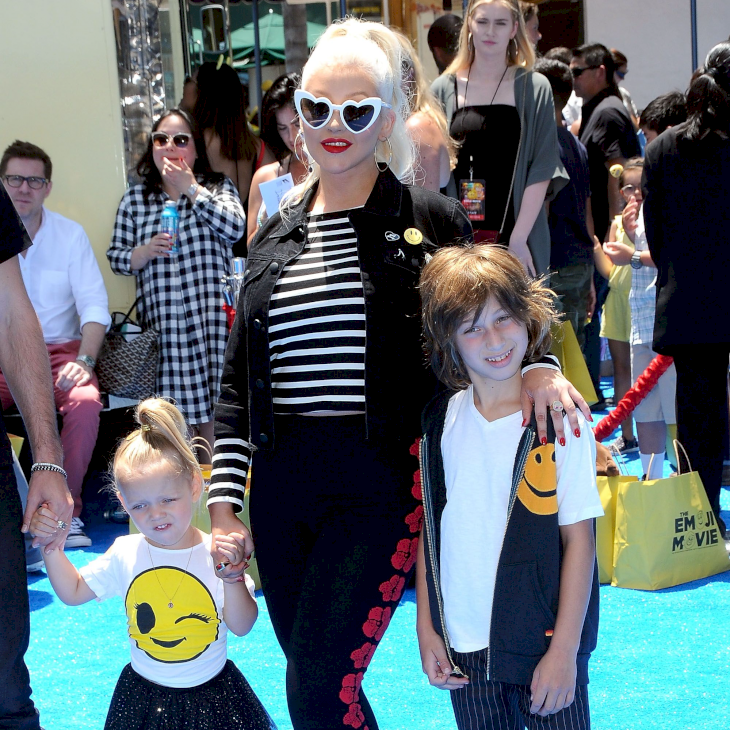 ---
KELLY CLARKSON
Looks like Clarkson uses old school styles on her children. Or in her defense, it's more like a slight tap. And while many were furious over this, the singer explained her stance saying that it isn't to hurt them. A little disciplinarian action is needed to keep kids in line according to the pop singer.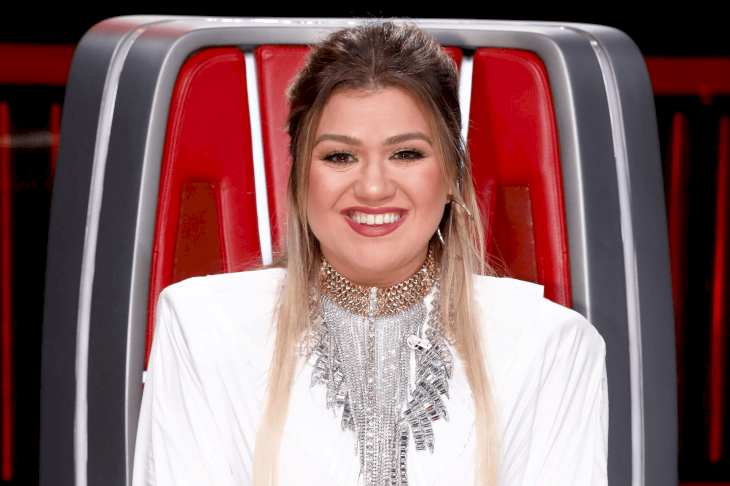 ---
"I'm not above a spanking, which people aren't necessarily into and I don't mean like hitting her hard, I just mean a spanking," she said. "My parents spanked me and I did fine in life and I feel fine about it. But I do that as well too."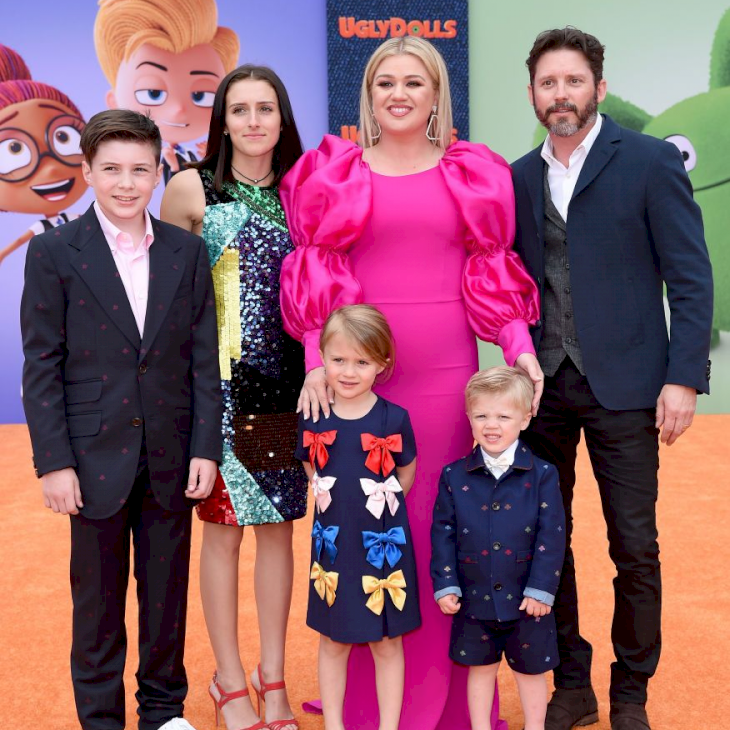 ---
KIM KARDASHIAN AND KANYE WEST
For all their shenanigans, Kim and Kanye are actually role model parents. Parents to four children, these two have some universal guidelines in place for them. Which means no TV or make up for their kids! While they might not totally agree on each other's parenting rules, they do compromise. After all, communication is key to a happy and healthy family.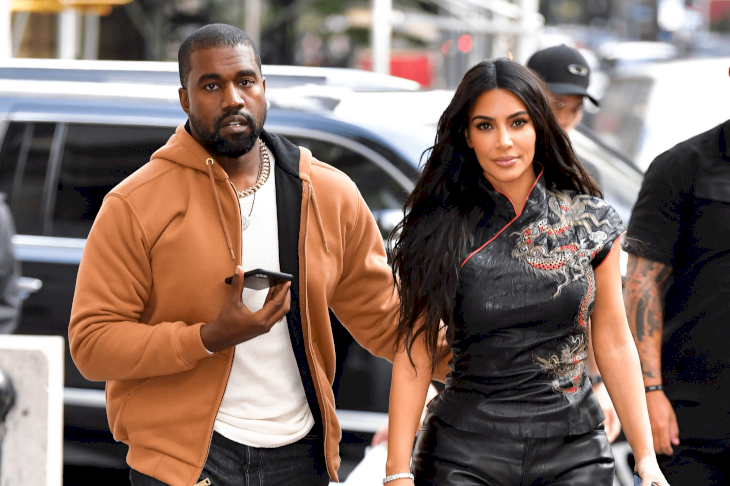 ---
Kim explained,
We got rid of the TVs in the kids' rooms and removed makeup from North's room. We were having a conversation of what is too much.
---
MILA KUNIS AND ASHTON KUTCHER
It would be understandable that with busy parents like Mila and Ashton, their children would have nannies. But nope, that's not the case for these famous stars. The two are all hands-on in taking care of their children. And they're pretty good at it too!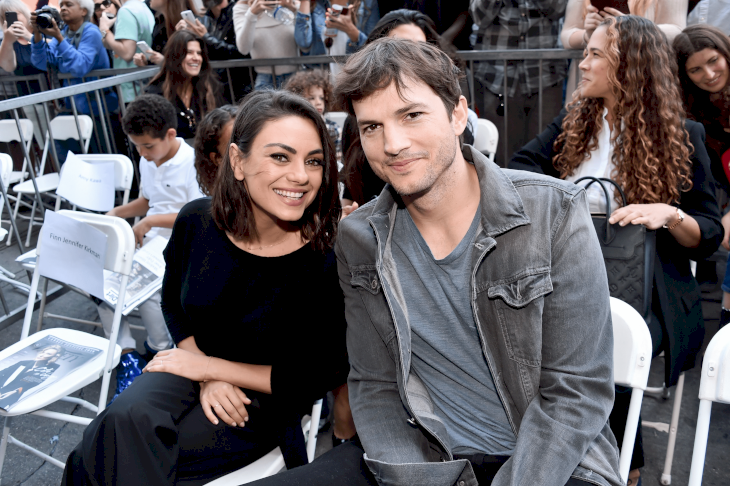 ---
"We just want to know our kid," says Kutcher. "We want to be the people that know what to do when the baby's crying to make the baby not cry anymore. We want to know, like, when she makes a little face or something, we want to be emotionally in touch with her."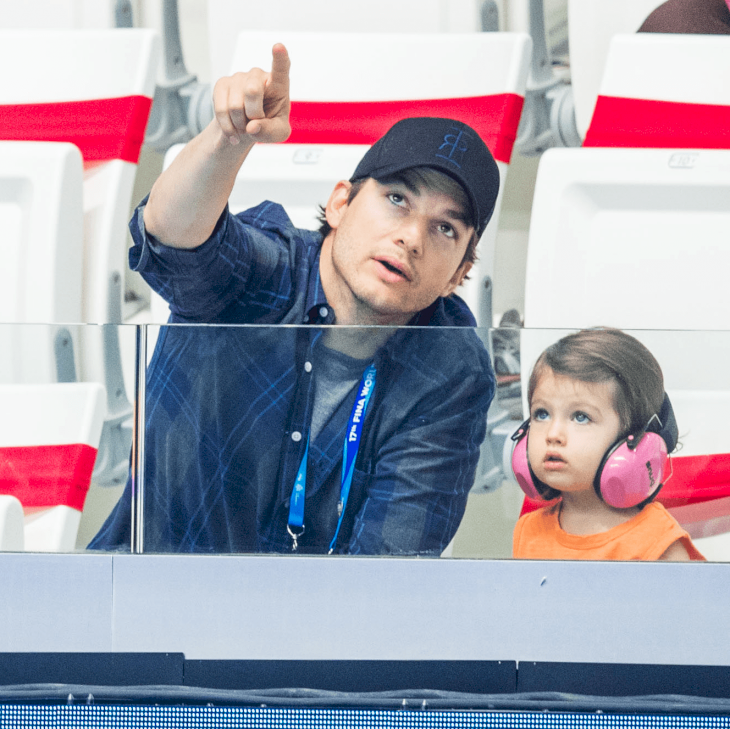 ---
JENNIFER LOPEZ
No iPad till Sunday says Jennifer Lopez to her children. The goal of this particular strict rule is to be productive and contribute at home. Turns out the iPad ends up being a reward for studying well and doing their chores that week. And then they're free to do whatever they want for that one day!
---
She describes their Sunday,
It starts with a late breakfast. We sleep in, even the kids sleep in. And Sunday Funday, they work towards that because they don't get to use their iPads during the week.
---
GWEN STEFANI
The same mom who took her 4-month kid on her tour has now evolved. Since she wants her kids to feel normal, they have a pretty normal routine too and that includes school. And she makes sure that they stay in school even though it might mean not spending more time with them.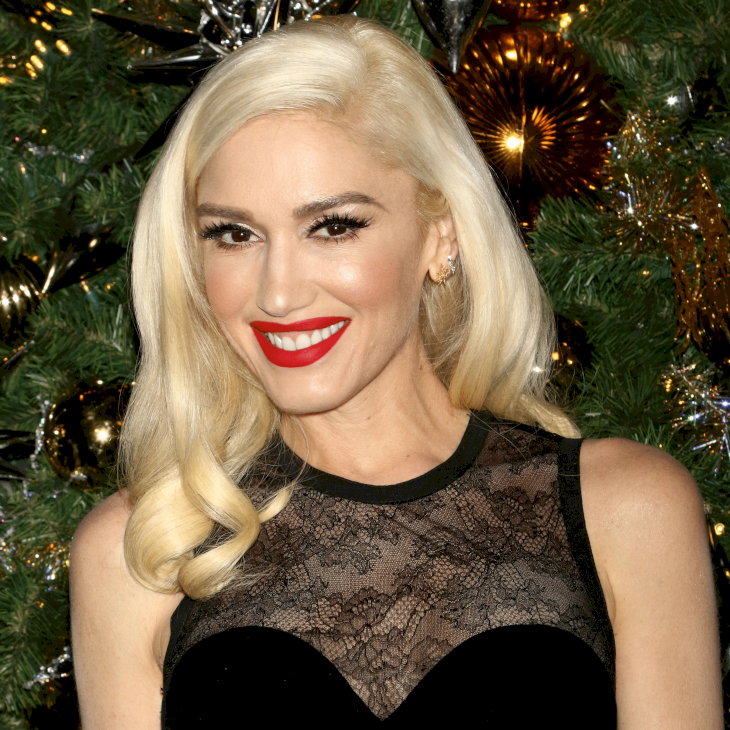 ---
"It's so hard to take them out of school and do things," she told Parents. "You kind of have to keep them working hard and in their routine." This rule gives her young ones some form of normality in the middle of a star-studded lifestyle.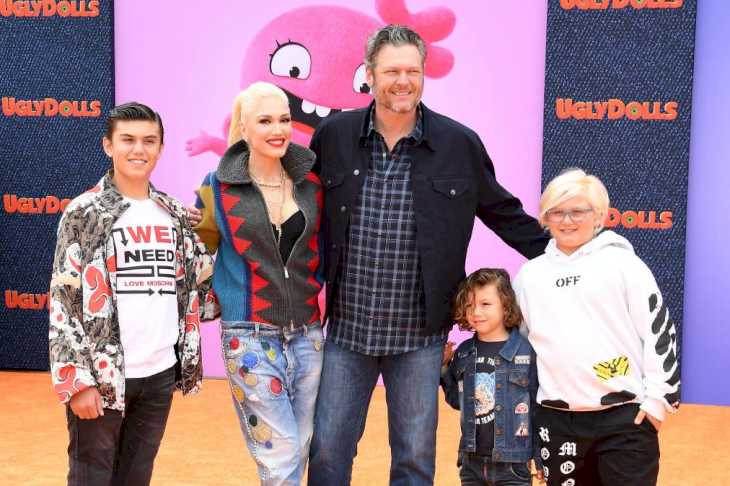 ---
REESE WITHERSPOON
This mom of three is nothing if not honest. After all, growing up in a privileged household with your mom as a movie star can lead to a little arrogance. But Witherspoon has just the right method of handling that. No sugar coating or white lies for her kids. This will help prepare them for the real world according to the actress.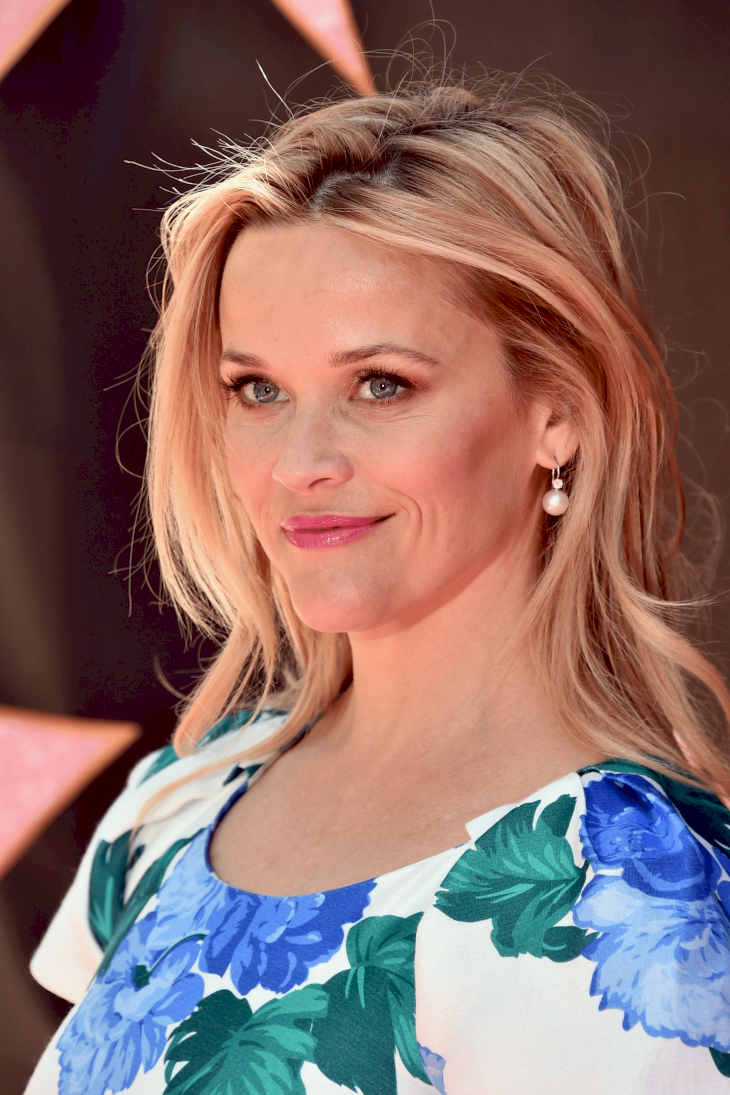 ---
She elaborates,
I remember Ava crying in bed in third grade — she was on JV basketball and she was the only kid on the team who didn't score. I said, 'Aves, maybe you're bad at basketball.' She thought that was mean. I said, 'Mean or true?'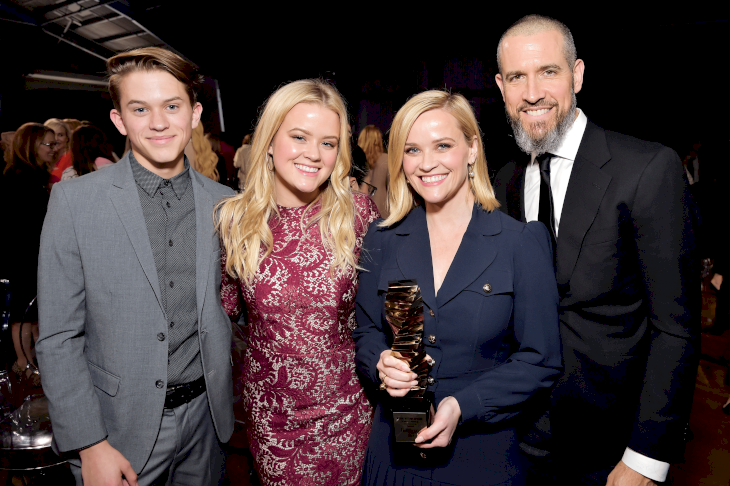 ---
KATIE HOLMES
Katie always encourages Suri Cruise's creative side. The 14-year-old always makes sure she has time to spend with her mom doing fun little projects at home. While Katie may not be so good at arts and crafts, her intention is to make sure that the two "stay creative in every aspect [of life]."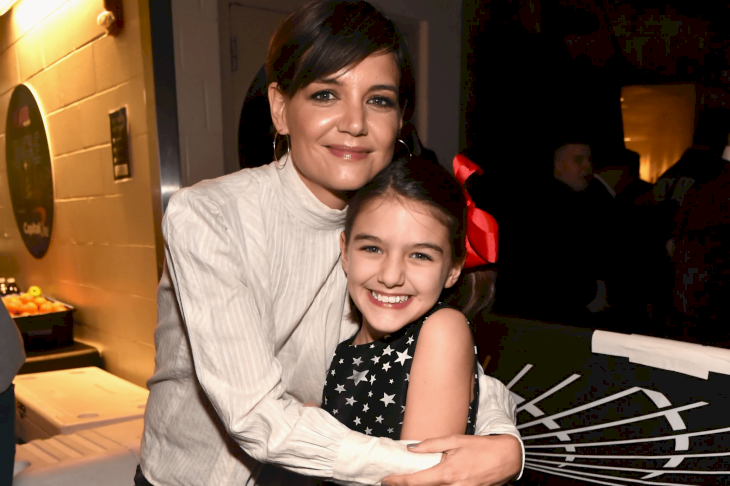 ---
MEGAN FOX
Remember Megan Fox in Transformers? All women wanted to be her while the rest wanted to date her. Having kids has changed how she wants to be perceived. Being a parent means putting guidelines in place for your child as well as yourself and that's exactly what Fox is doing. Gone are her sexy roles. She prefers to pick ones that her kids can be proud of!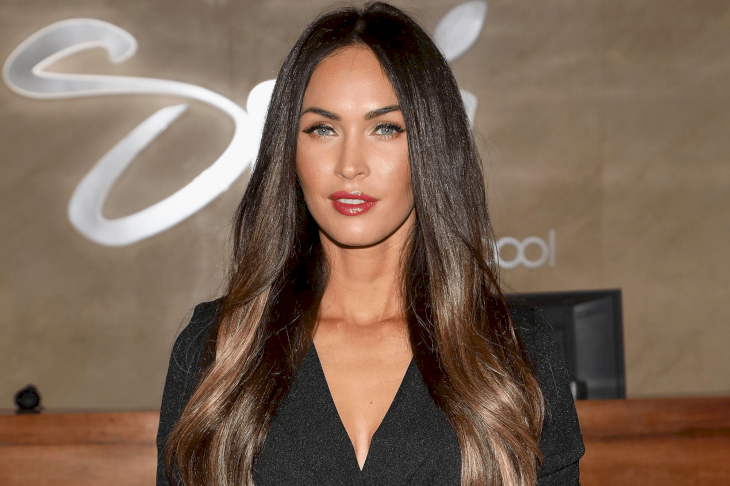 ---
She told Mirror in 2012,
It changes your perspective about being overly [sexy] in a film when you have a baby. 
---
BRAD PITT AND ANGELINA JOLIE
One could be sucked into a black hole if they ever Googled Brad Pitt and Angelina Jolie. And that is exactly why the two do not allow their six children to ever look up their parents online. While the actors have learned to ignore the "noise" it could get tempting for their children. So, Pitt did something brilliant.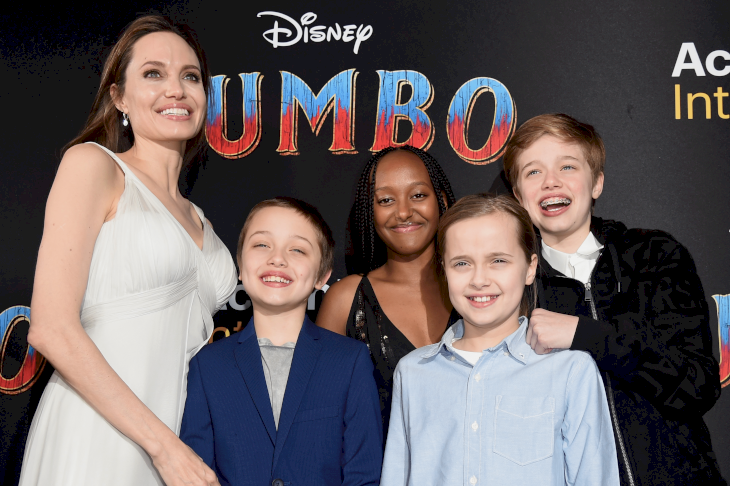 ---
"On all the kids' computers we had our names blocked," the actor, 56, told Germany's Bild. "They can't Google their mom and dad. I don't want to make myself dependent on what other people think." What a clever celebrity parenting trick!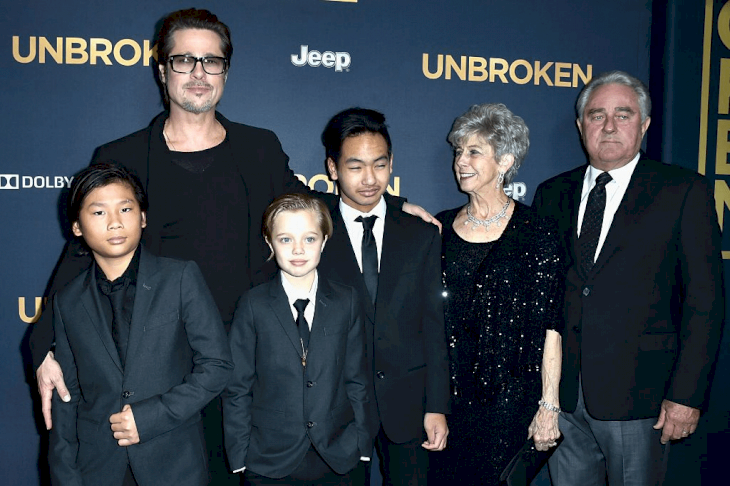 ---
MADONNA
One would never be able to mention the 80s rebel who was banned from most households and strict parenting in the same sentence. But here we are. And Madonna is so strict that her son, Rocco actually preferred to live at his dad's place because he had to follow curfew at Madonna's! But that's not the only thing, she doesn't allow her children to date until they're 18.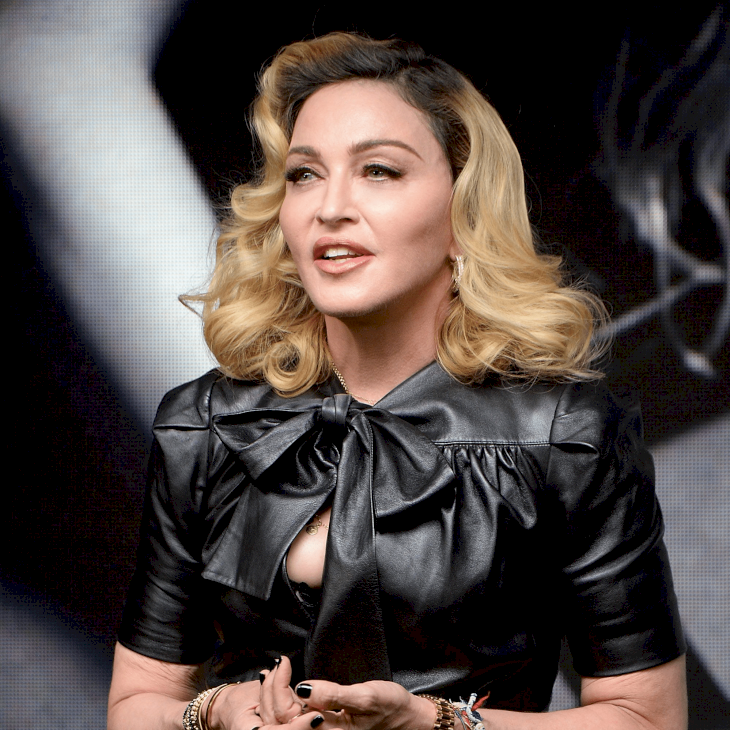 ---
Madonna told WENN: 
"No boys for [Lourdes] until she turns 18. She's a good girl, though. She doesn't have it easy. Late-night TV, junk food and mess are not tolerated in my house."
---
JASON MOMOA AND LISA BONET
As a busy man, Jason Momoa is more than happy for Lisa Bonet to take the wheel regarding their parenting techniques for their two kids. Plus, she has a brilliant actress and daughter, Zoe Kravitz as a testament to her parenting skills. This is why the Aquaman actor trusts her when she put down the rule of no smartphones for their kids.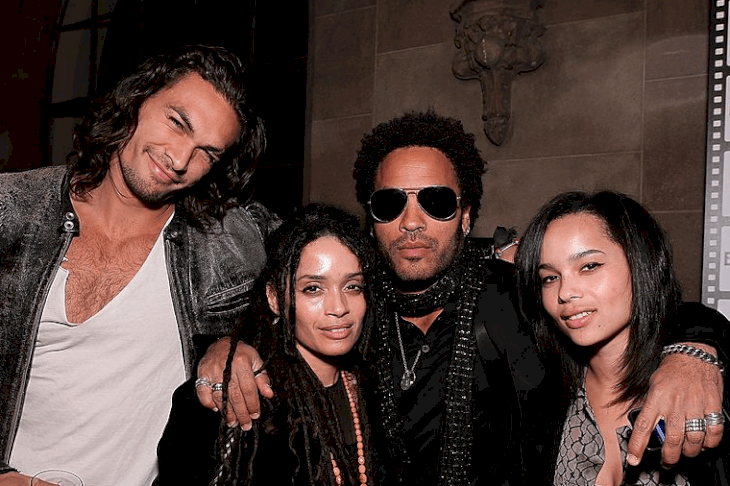 ---
Looks like the actress prefers that her kids play outdoors than on their phones,
I feel strongly about remaining as media-free as we can. I really want to cultivate my children's imaginations. I love that they can go off and play for hours making paper airplanes.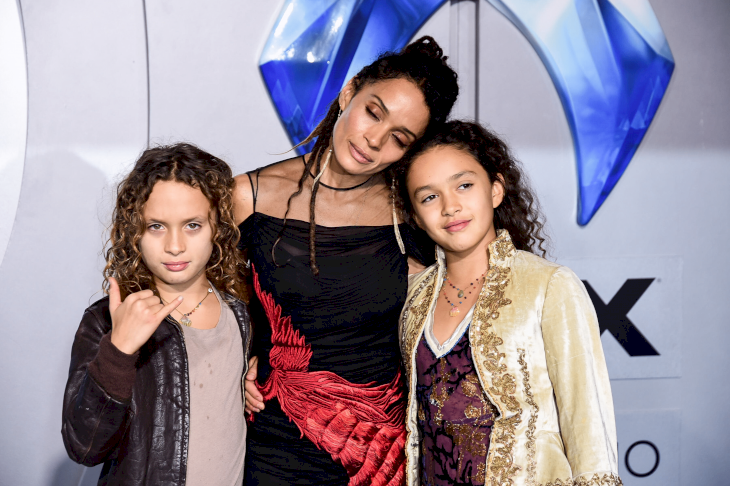 ---
JULIA ROBERTS
How does the busiest and most booked Hollywood actress of all time actually get to bond with her children? Simple, she makes sure that she eats with them once every single day! While it's a good way to spend time with her children, it also allows her to take a break from her hectic schedules.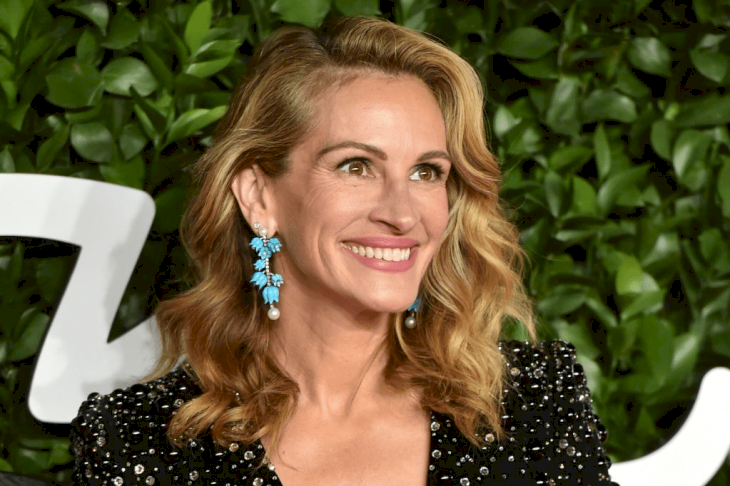 ---
She said,
It's really meaningful, and that is the time that we have had some incredible conversations. I usually have breakfast and dinner with my kids every day. I think it really punctuates, you know, starting things together and sort of processing and winding it down together.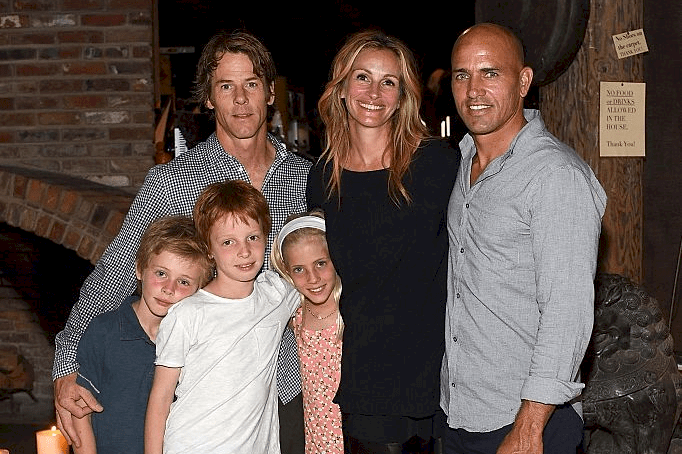 ---
CELINE DION
Having lost a father at a young age can be tough on anyone. But Celine Dion makes sure that her kids are strong despite the tragedy. She sees to it that her sons are not wallowing in sadness and instead out there living their life. She makes it a point to tell them that even though life isn't perfect it is up to them to live positively. Well, isn't that philosophical!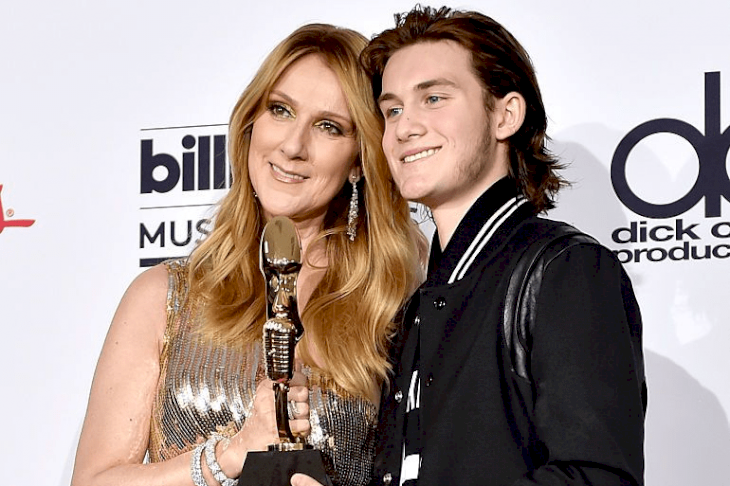 ---
BEYONCE
Who knew that speaking only English isn't enough for Blue Ivy? The 8-year-old actually started learning French when she was just 2. Looks like Beyonce encourages her kids to learn new languages. But she has a special place for France since they actually have family there.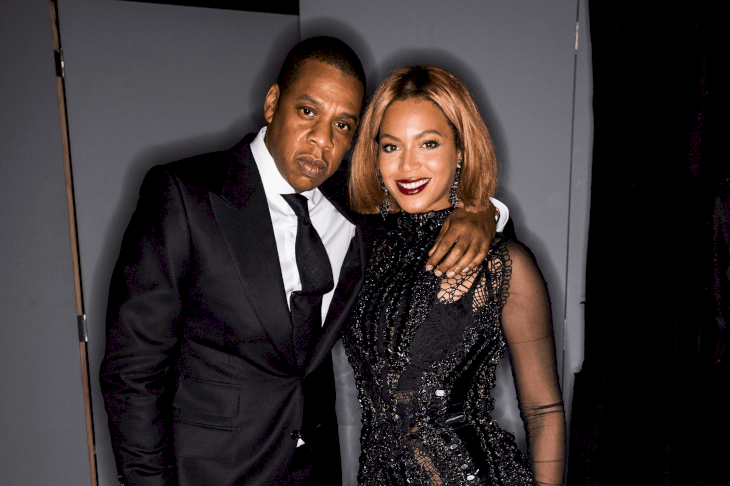 ---
They even hired a nanny who knows French! A representative mentioned,
They want a French speaker for a number of reasons. The family has a real connection with France and Beyoncé's nephew Julez is a French speaker because his dad is French.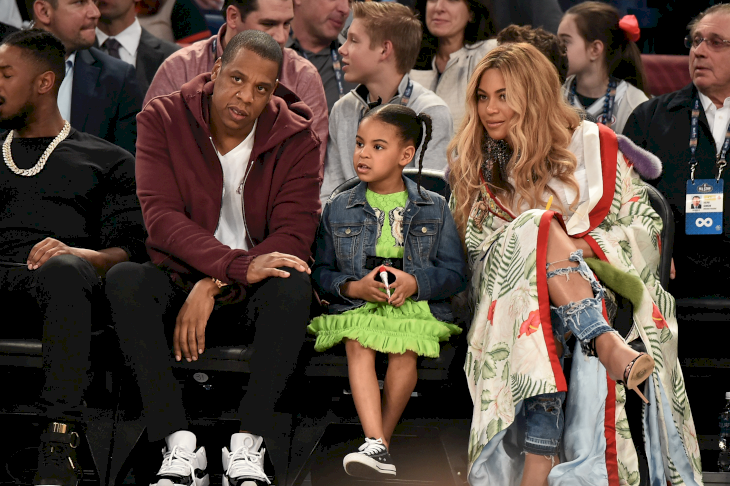 ---
MARIAH CAREY
The singer might be known as a diva in the entertainment industry, but her kids are far from it and Carey makes sure of that. Even though it might be hard, her children are grounded and pretty down to earth. She makes sure that they understand the value of something instead of just splurging on what they want.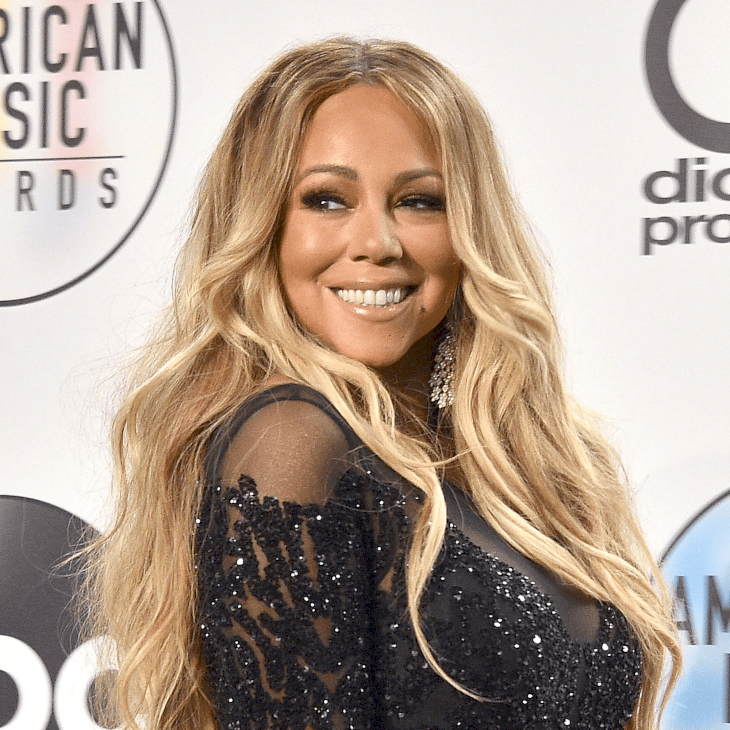 ---
Carey continues:  
"Right now it's like, 'I want this,' and I'm like, 'You're asking me for something that costs $20.' I can't even imagine having, like, one dollar as a kid because we didn't have money going around. So they have to appreciate those things."
---
SERENA WILLIAMS
While Serena Williams doesn't mind if her daughter never actually plays tennis, she does want her to be active. She stresses the importance of playing a sport teaches perseverance and helps one be flexible and a team player. And with the DNA of one of the greatest tennis players in the world, we are sure that Alexis Olympia too will have an affinity for a racket sport.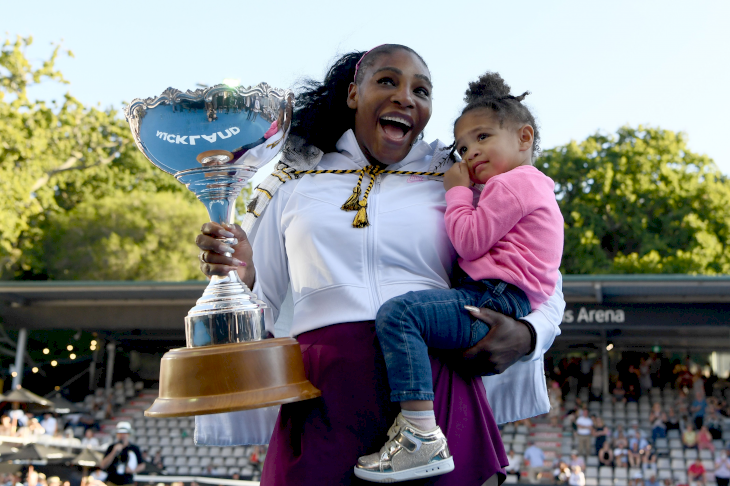 ---
MARK ZUCKERBERG
As a businessman who only focuses on the internet, there are bound to be devices lying around the house. But Zuckerberg makes sure that his kids don't end up using the TV or a computer for a long time. Even though he allows them to use the phone to talk to their grandparents, he sets a time limit for them.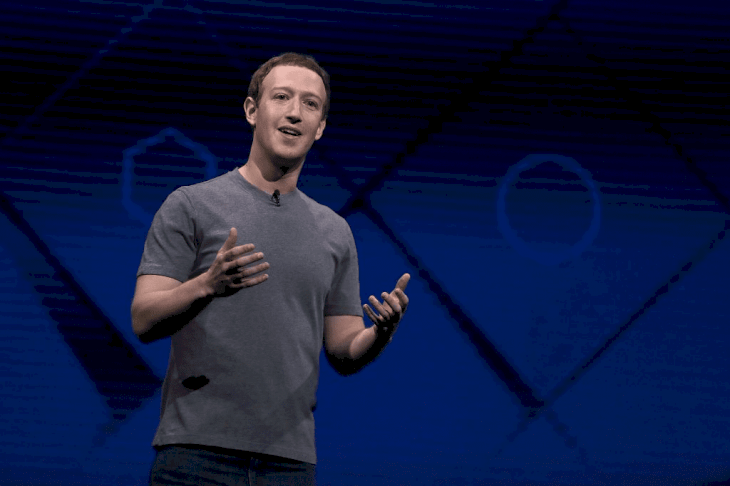 ---
The tech mogul expressed: 
"I don't generally just want my kids to be sitting in front of a TV or a computer for a long period of time. They're also very young. I think I'll have more challenges on this as they get older."
---
DWAYNE JOHNSON
Most parents do sing lullabies to their kids. But The Rock goes the extra mile by singing Hawaiian versions of nursery rhymes. He attributes his love for singing to his Polynesian culture and is proud that he could lend his voice for 'You're Welcome' in Moana. In turn, it has allowed him to sing the song to his daughters whenever they watch Moana with him!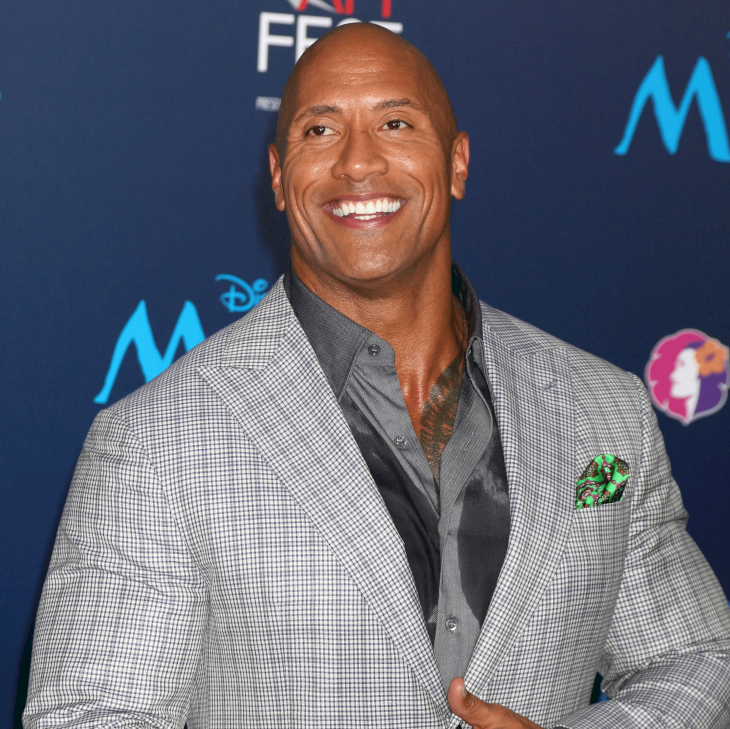 ---
Johnson says, "I do this thing where I sing to my daughter Jasmine and it's a special lullaby." He adds, "And considering the fact that we are here in Hawaii, it's very appropriate that I sing this version. When my daughter Simone…was 8 [or] 9 months old, I would sing it to her [too]."
---
KRISTEN BELL
The Bad Moms star is actually pretty good and innovative when it comes to raising her children. She uses fairy tales to teach her children life lessons. Who knew that Snow White could be used to explain not to talk to strangers or not to kiss someone without consent? But Bell has figured it all out!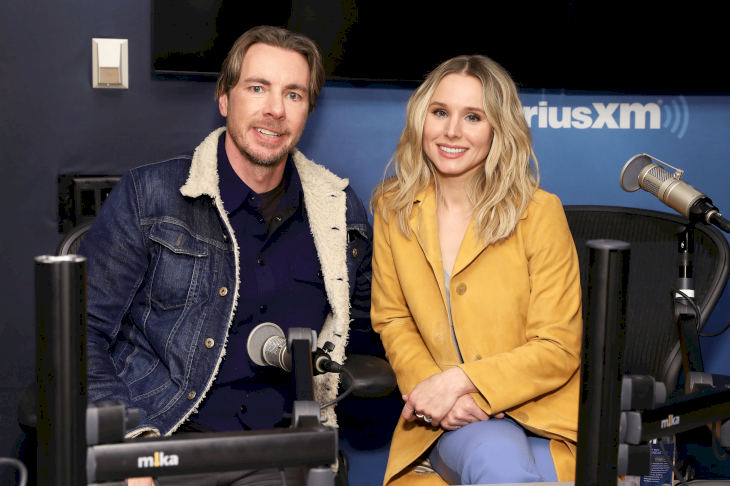 ---
She says, "Don't you think it's weird that Snow White didn't ask the old witch why she needed to eat the apple? Or where she got that apple? I say, 'I would never take food from a stranger, would you?' And my kids are like, 'No!' And I'm like, 'Okay, I'm doing something right.'"
---
NICOLE KIDMAN
Nicole Kidman thinks that she is an uncool mom, but that is alright as long as she can raise her kids correctly. Since her children with Keith Urban are only around 10 and 12 years, the actress doesn't allow them to have phones. She raises them in the old-school style. She wants them to enjoy life before they're swept up by social media.
---
Kidman tells Vanity Fair: 
"They don't have a phone and I don't allow them to have an Instagram. I try to keep some sort of boundaries."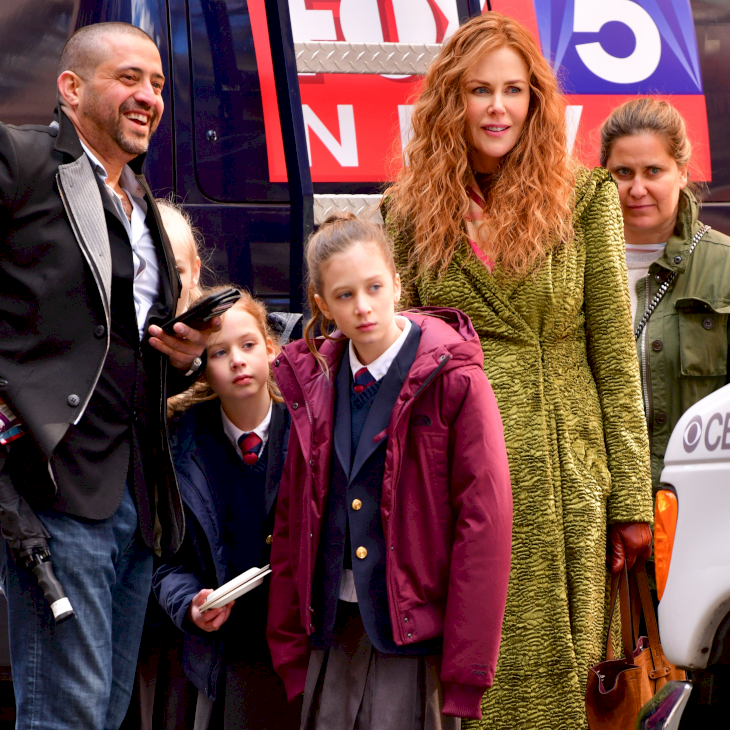 ---
SHAKIRA
While Shakira herself composes dance-heavy tracks that one listens to on a night out, she has a very different playlist for her children. We all know that music helps develop a child's brain. Well, the singer plays a diverse range of songs that suit her kids' every mood. How thoughtful is that!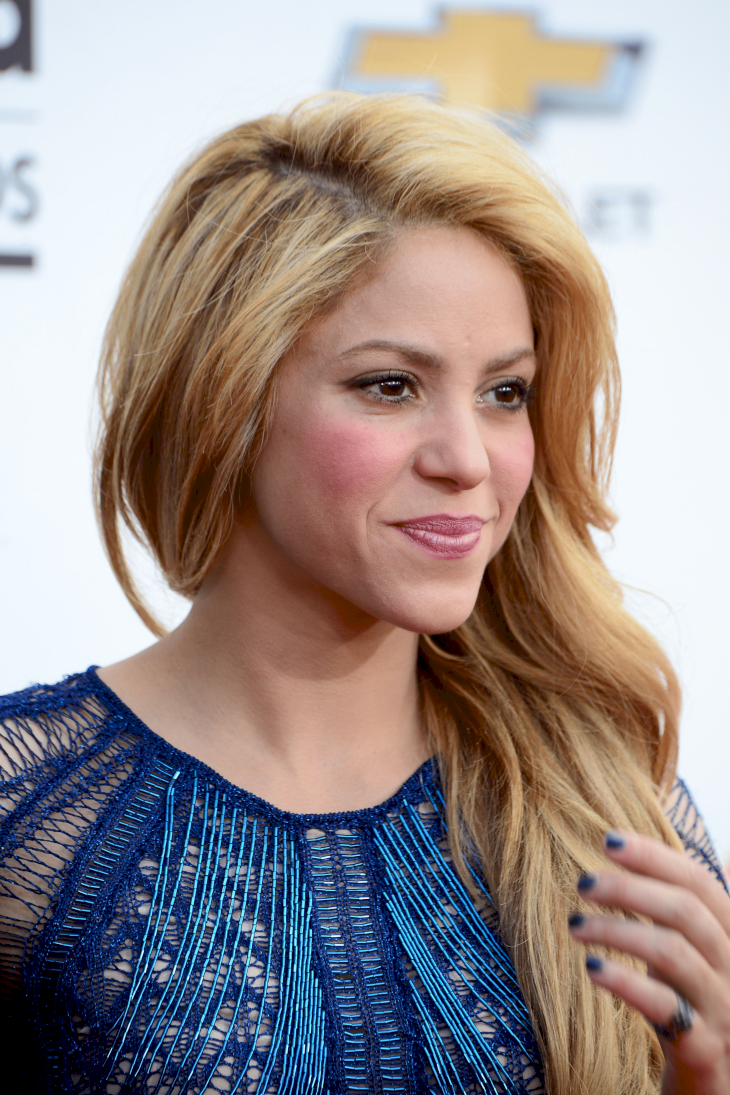 ---
Shakira recalls,
We listen to Frank Sinatra, Billie Holiday, Green Day, Pearl Jam, Carlos Vives, old-school salsa -- something for every mood. Milan loves songs with a lot of percussion; I think babies are naturally drawn to those kinds of rhythms.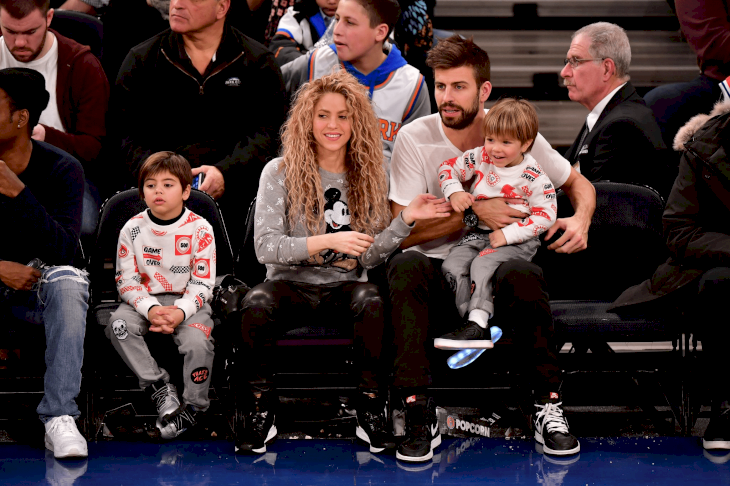 ---
CHRIS HEMSWORTH
The Avengers star isn't shy from taking parenting advice from his own mother. And she has some pretty thoughtful ideas on how to keep his kids grounded. According to the Hemsworths, money or fame doesn't matter as long as the kids have a loving family. That's how Chris makes sure his kids appreciate all they have.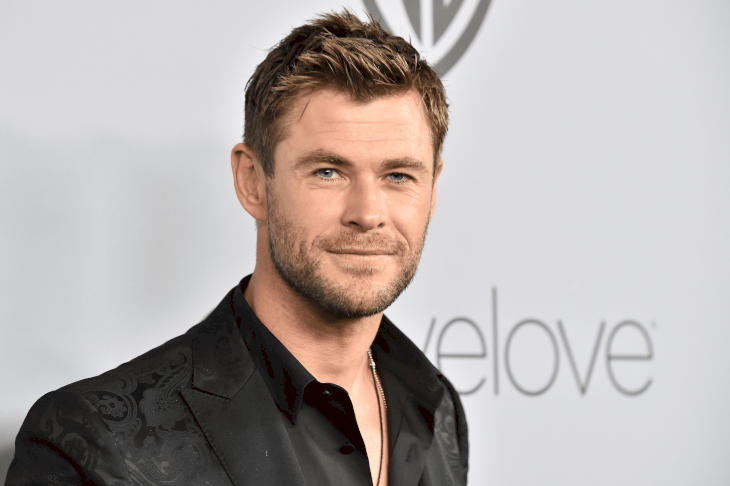 ---
Chris elaborates,
It's a very simplistic idea. I think it's true because looking back, it was the way they treated us ― as equals ― and the love they gave us that made my brothers and me who we are. It wasn't the fact that we didn't have money.
---
GWYNETH PALTROW
Paltrow is pretty known for her extreme alternative lifestyle. This was partly the reason why her then-husband, Chris Martin didn't agree with how she raised their kids. Since all her children are actually intolerant to gluten, she made sure that their menu is pasta, bread, and rice-free.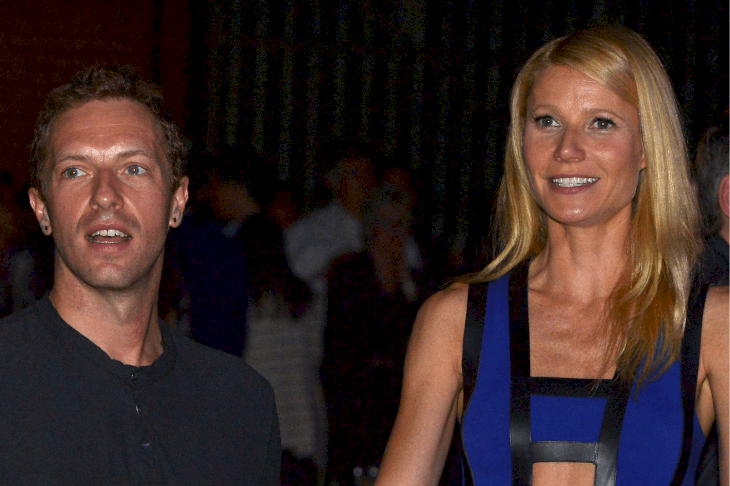 ---
Paltrow says,
Every single nutritionist, doctor and health-conscious person I have ever come across…seems to concur that [gluten] is tough on the system and many of us are at best intolerant of it, and at worst allergic to it.
---
HUGH JACKMAN
Who knew that Wolverine, the short-tempered superhero would be played by the most patient guy on Earth? Well, that's Hugh Jackman for you. While most parents would get annoyed with their kids asking a million questions, Jackman actually understands as to why we should give our kids a reason instead of simply banning things.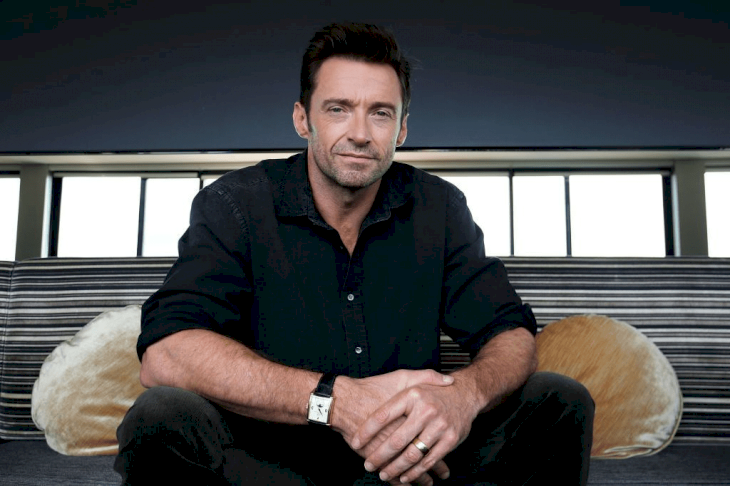 ---
Jackman explains, "It went from 'Hey, guys, these are the rules, we don't do that,' to having to give them reasons why. It's nice to go to the movies and see something you both want to see. It's no longer 'Oh good, let's watch Shrek for the 120th time.' I mean, I love Shrek but not 120 times."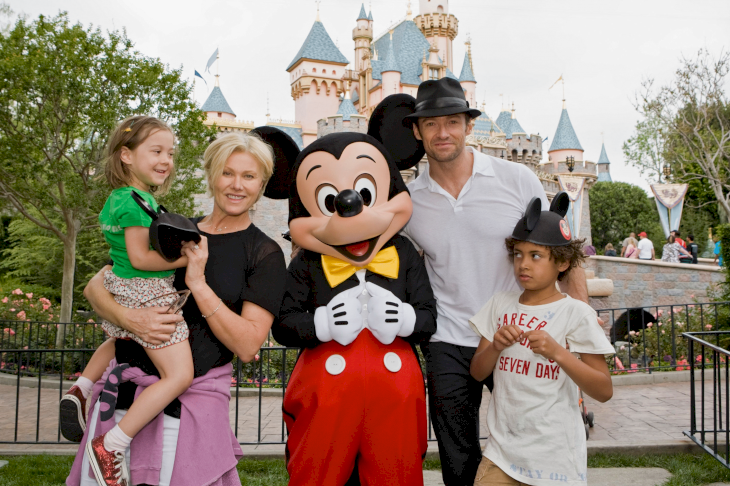 ---
WILL SMITH
The Smiths believe that education is important but they don't necessarily agree with the way it's being imparted. While Jaden never went to school, Willow dropped out after a year because it was so harrowing. Instead of rote studying for the sake of exams, the Smiths have taken a different approach.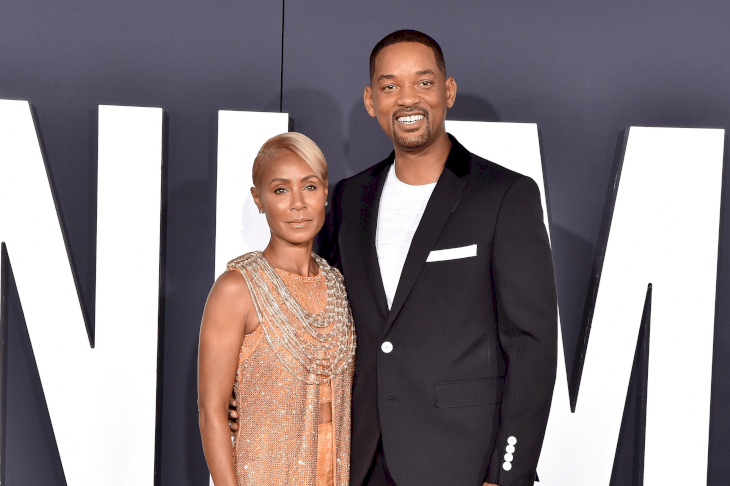 ---
Will Smith recalled, "We found about eight or nine other parents that homeschool, so we put the children together…. There are just very powerful educational concepts that we believe in, and we feel like we want to design the system that revolutionizes public education."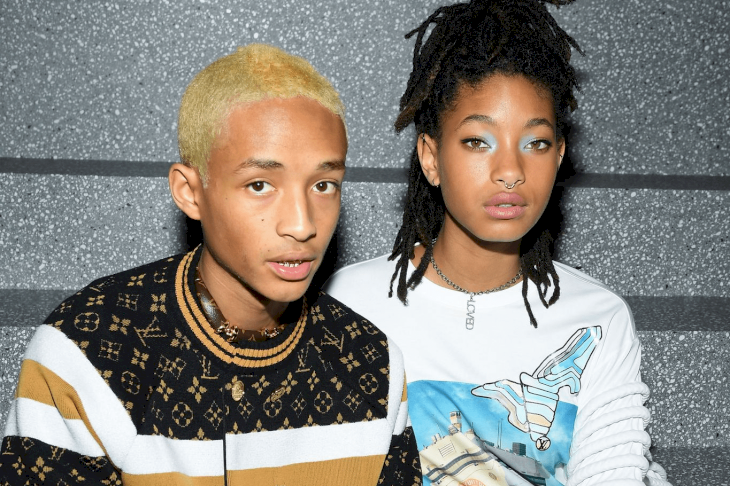 ---
SARAH JESSICA PARKER
Looks like having all that fame and money really is not a good environment for raising kids. Parker is yet another celeb mom who wants her kids to stay grounded and ambitious. Even though her kids could have everything thanks to their parents, she wants them to work hard, to work towards a goal.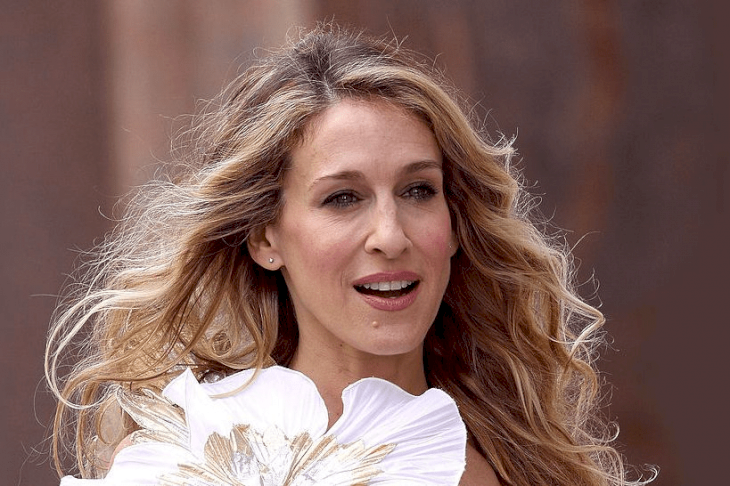 ---
She says,
I will do my best to make sure you always have what you need, but I want you pining towards something. I want you to work for something, to dream of it, to will it to happen.
---
DREW BARRYMORE
Most parents make the most when their kids are small, just enjoying the moment. But Barrymore is a smart woman who is already preparing for the future. As a former child actress who was led astray due to the bad influences of Hollywood, she knows how bad it can get for a teenager. And she already knows how to take care of it.  
---
"When my kids figure out some of the things I did in my childhood, I'm like, Yeah, and that makes me all the more insightful to when you're pulling ... on me. I was born for teenage girls. You are my karma and don't worry, I know everything you're up to. I'm basically in my 80s and I've seen it all darling. You ain't pulling the wool over my eyes," jokes Barrymore.
---
DAVID BECKHAM
Everyone knows about David Beckham's numerous tattoos. And some are even inspired by him to get inked up. Looks like that includes his sons, Brooklyn and Romeo. But the two were only allowed to get the tattoo because it said 'mum' and 'dad'. Otherwise, Beckham has a strict policy of no tattoos till the kids are older.
---
The 45-year-old retired soccer player said:
"They've already said they're having tattoos done. And I said, 'Well, be different, don't have any tattoos.'"
---
Wow, these celebrities have some really unique ideas on how to parent their kids. Which of these rules was the most creative? Would you use them on your kids too? Let us know!