Blue Bloods: The Cast's Real Relationships
We're sure you Blue Bloods fans can wait to know how Tom Selleck proved himself to be the real patriarch both on and off-screen? Which of the Blue Bloods cast members did Bridget Moynahan call her could-be crush? And who is the biggest goofball on set? Dig in to learn everything about the Blue Bloods cast relationships when the cameras aren't rolling.
---
THE ON-SCREEN SIBLINGS ARE THE REAL DEAL
Donnie Wahlberg wasn't the first actor who was chosen to play in Blue Bloods, but he influenced the casting of the show like no other. Donnie and Bridget Moynahan were already friends before Blue Bloods, so she was offered the role of his sister at his suggestion.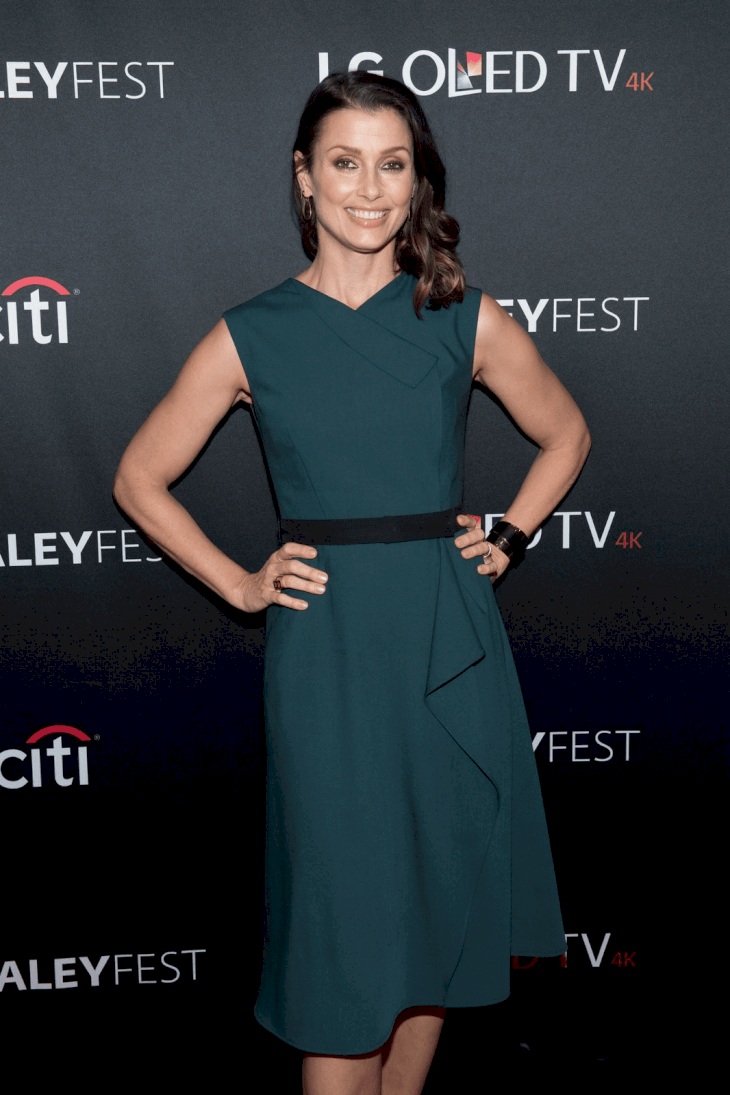 ---
Amazingly, taking the role of Erin wasn't an easy decision for Moynahan. She initially turned it down, because she didn't want to spend too much time away from her then three-year-old son. Fortunately, Donnie Wahlberg convinced Bridget to change her mind.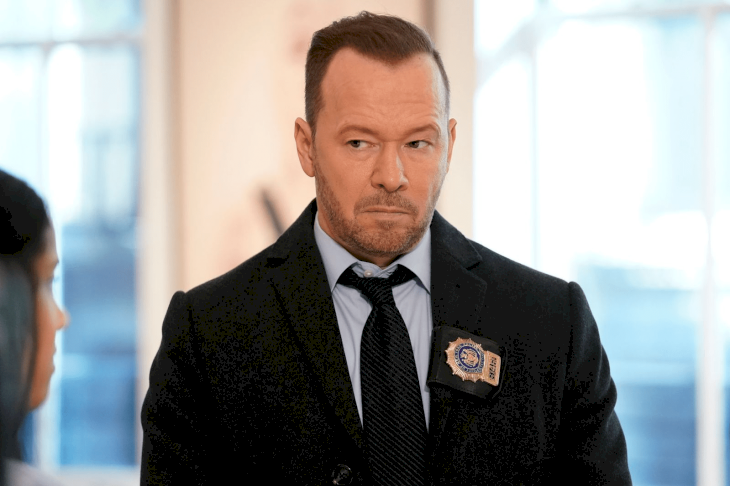 ---
He revealed that he "made her an offer she couldn't refuse", which was to give her all his paychecks if they weren't able to shoot in New York! Moynahan agreed to shoot the pilot, and since then she has never regretted taking the opportunity. According to Bridget, the cast settled into a family vibe from day one.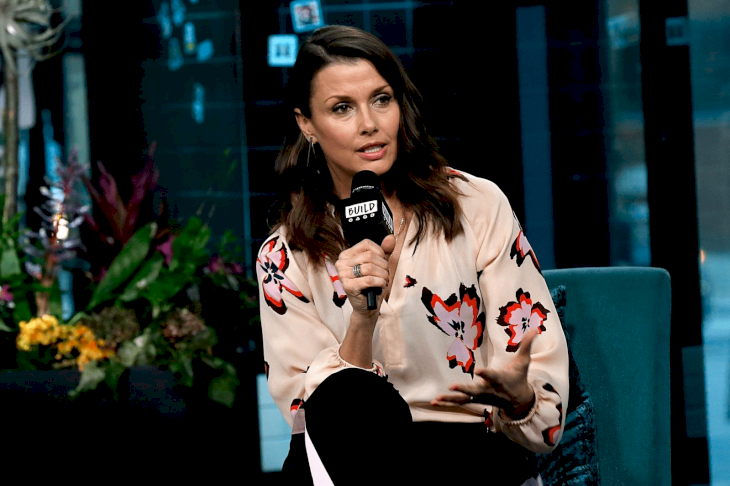 ---
The fact is, her upbringing often echoed the Blue Bloods family and her character, Erin. Bridget was also born in New York and is a middle child – the only girl – in her family. "We ate dinner together like the Reagans," - she recalled - "But it wasn't as combative."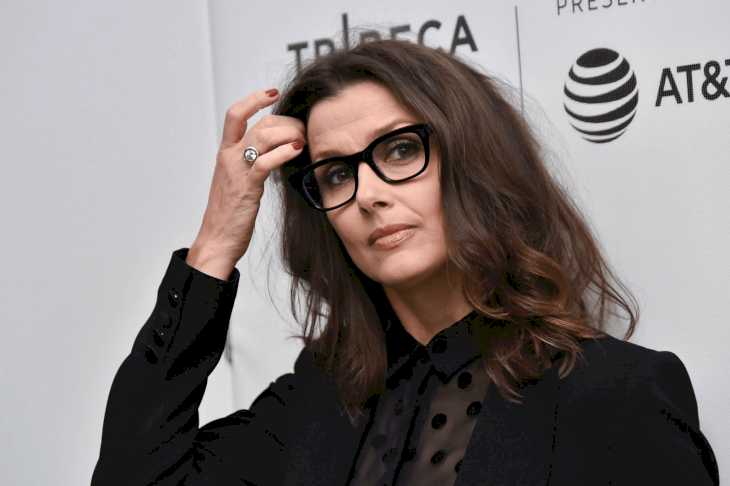 ---
And now, after nearly two hundred episodes of the show, Moynahan has gotten to know her Blue Bloods relatives nearly as well as she knows her own. According to her, everybody on the cast has become like a family. "We really fell into these relationships easily," - she says, - "And we've just grown with each other over the past 10 years."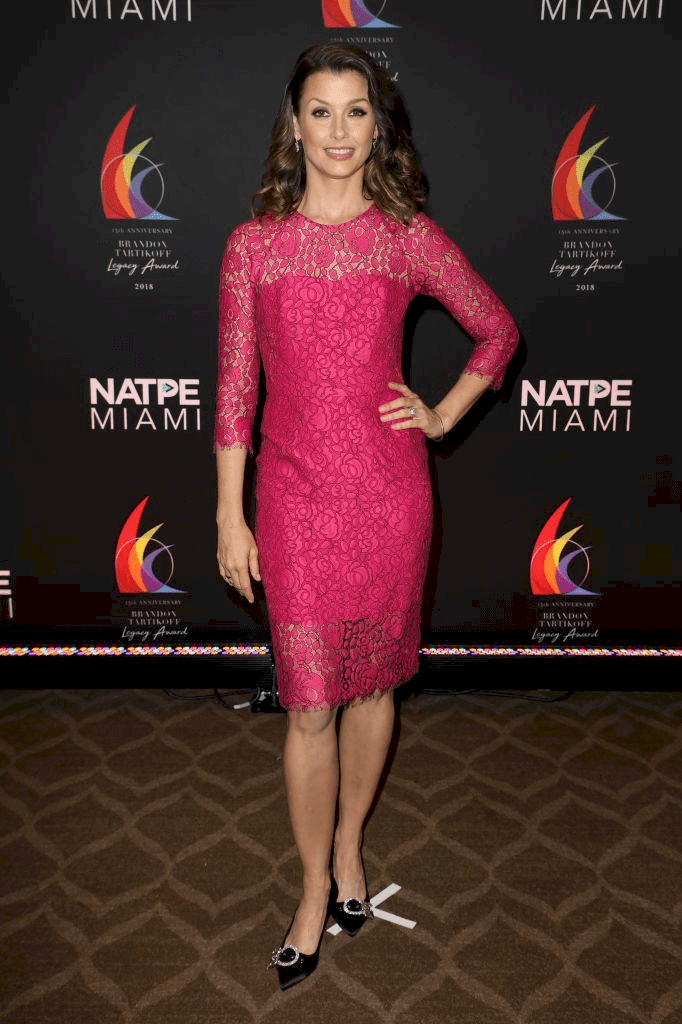 ---
And Donnie Wahlberg agrees with that, sharing that he and Bridget have a great relationship and it definitely is like a very trusting brotherly-sisterly kind of relationship. Moreover, he often catches himself thinking of Will Estes as himself ten years ago.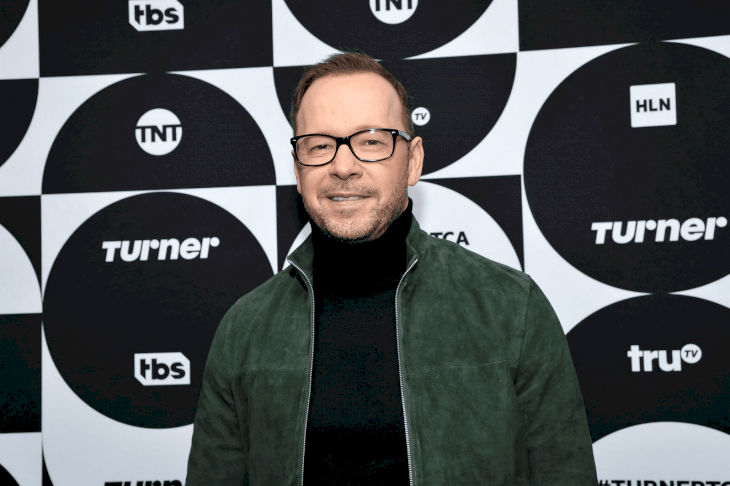 ---
"Like an older brother, I'm able to identify it, see it, recognize it, and sometimes help and encourage it depending on what the situation calls for." And, of course, the cast looks to Tom Selleck as if he really is sort of everyone's dad.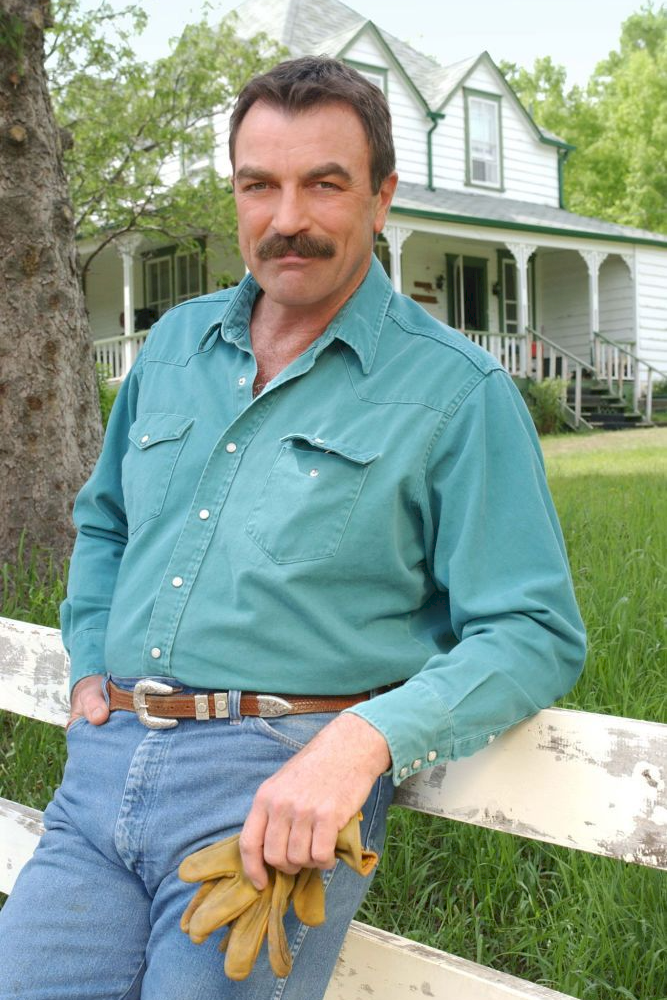 ---
THE TRUE PATRIARCH 
The executive producers of the show revealed that they were eager to cast Tom Selleck as Frank Reagan because his character was supposed to be not only the patriarch of the family but of the city as well. And he nailed it perfectly!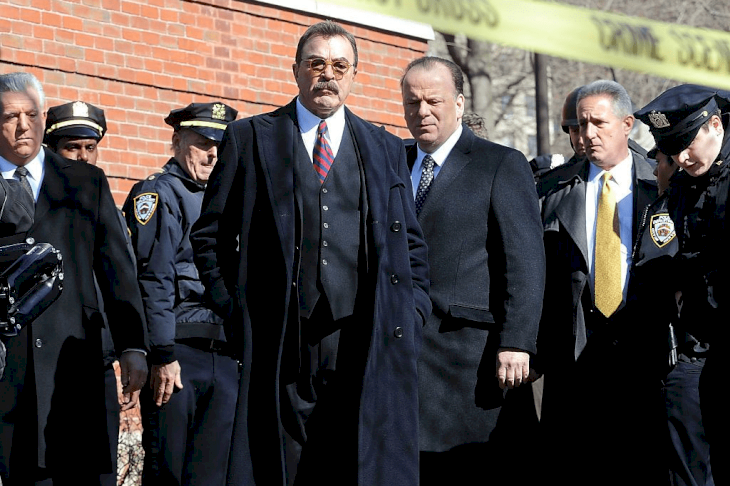 ---
The rest of the cast look up to the renowned actor, and when somebody asked Donnie Wahlberg why he agreed to the show, he said, 'Two reasons: Tom. Selleck.' Donnie opened up once about his initial thought of the legendary actor.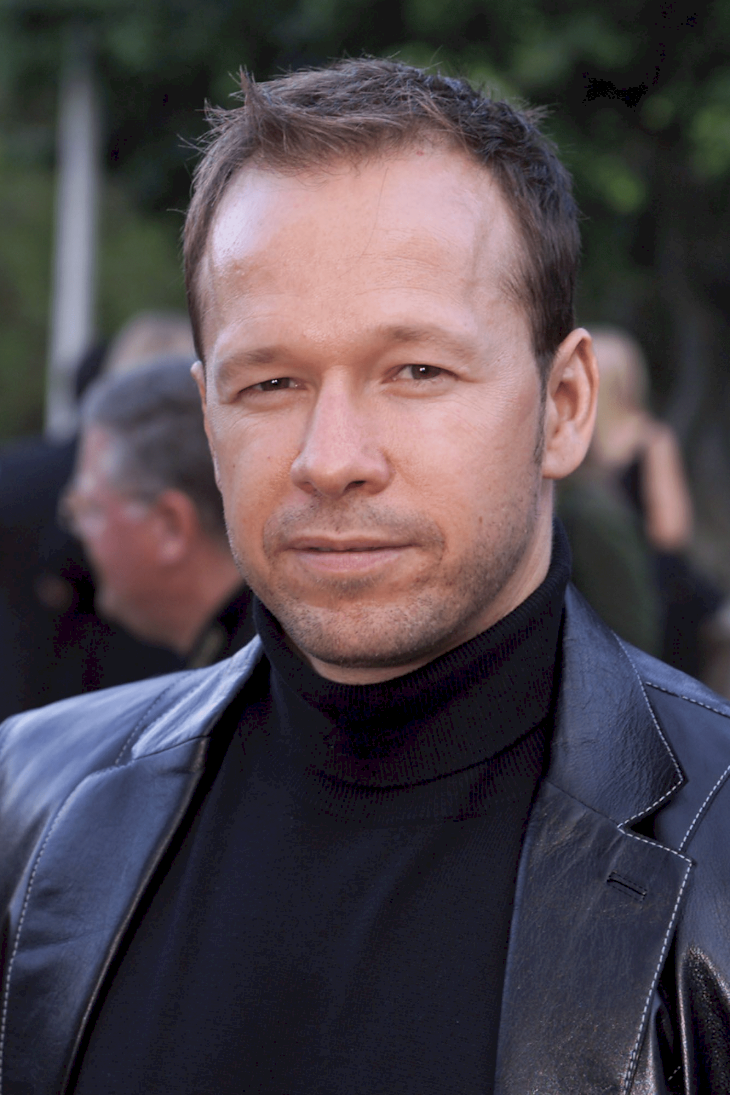 ---
He said the first thing he noticed was Selleck's height: "My first impression of Tom was, 'Man, he's freaking big.' Danny Reagan will have to tell the story that he inherited grandpa's genes and not dad's." He also joked that when he's carrying on too many in-between sets or makes too many bloopers, Tom would give him the evil eye, just like a real father.
---
Will Estes was equally instantly impressed by Selleck, stating that while some people look like movie stars on film, Tom looks like a movie star when he's just standing in the room. Estes shared that working with Selleck is "a treat every day". And Bridget Moynahan, who gets more on-screen time with Selleck than the other stars, agrees with that.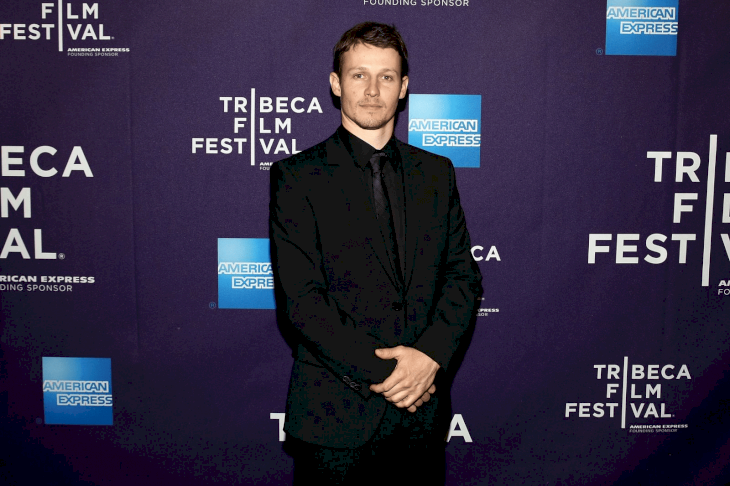 ---
In a recent interview, she revealed that she is still awestruck by the opportunity to work with a living legend. "He's an icon, you know, everybody has known him over generations, so it's wonderful," – opened up Moynahan. She added that maybe if she was a little bit older, he would have been her man crush for sure.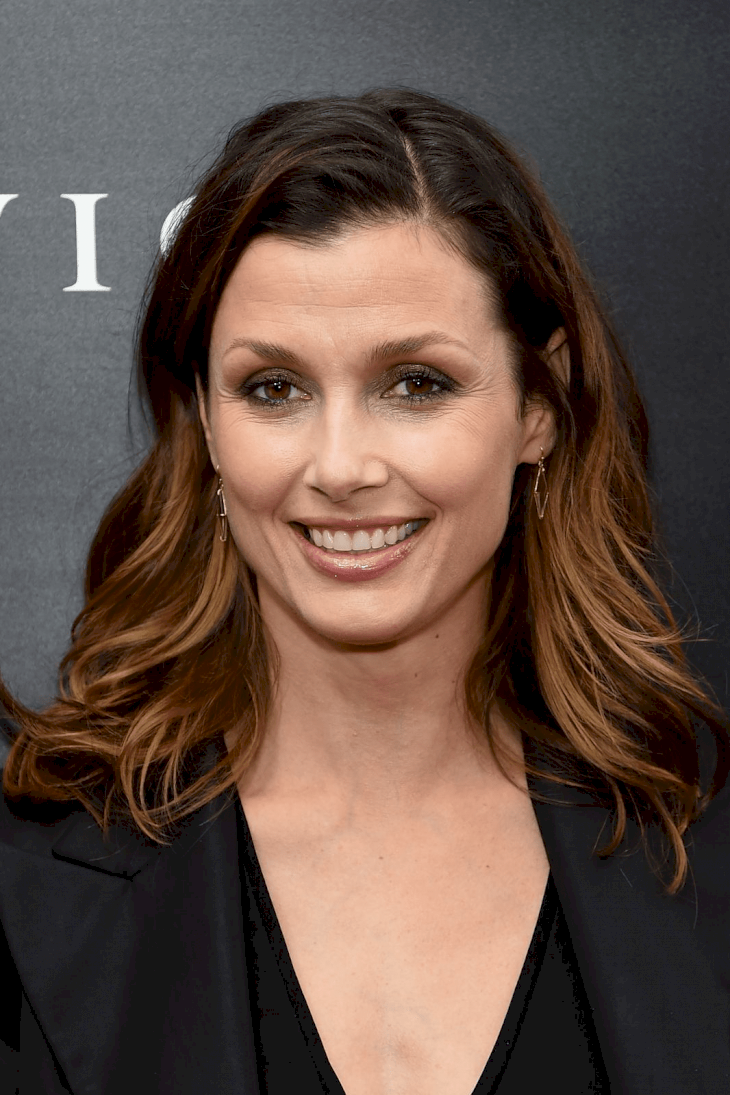 ---
As a true patriarch and very experienced actor, Selleck often shares his wisdom with his on-screen children. Vanessa Ray revealed how she learned the art of a proper military salute and how to stand at attention from the legendary Tom himself, who coached her between takes in the hair and makeup trailer.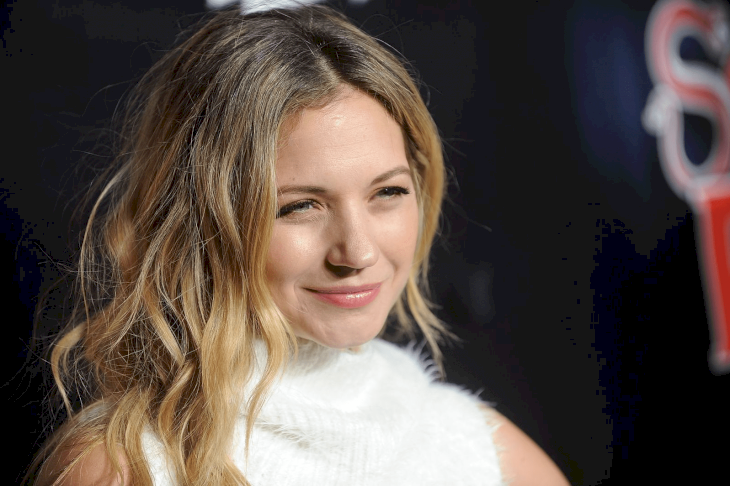 ---
And Wahlberg shared that Selleck offered him the ultimate compliment by telling him he made scripts better. "Tom said to me, 'I'm really good at making scripts better. I notice that you are too, and I'm going to count on you to keep running through walls and do what you do for the run of this show.'"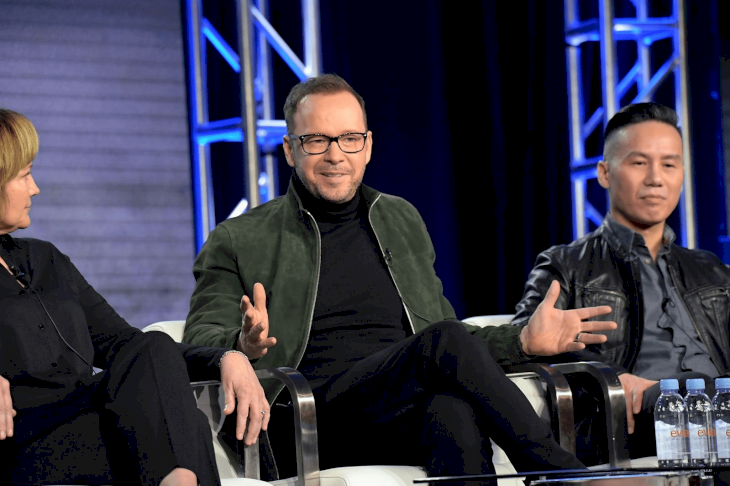 ---
WHY TOM SELLECK LOVES FAMILY GATHERINGS 
Every Blue Bloods fan knows that the family dinners are integral to the show. Watching the Reagans gather round for their weekly get-togethers is great, as it's often the only time we get to see them join together as a group. Many members of the cast have expressed that they love filming these scenes.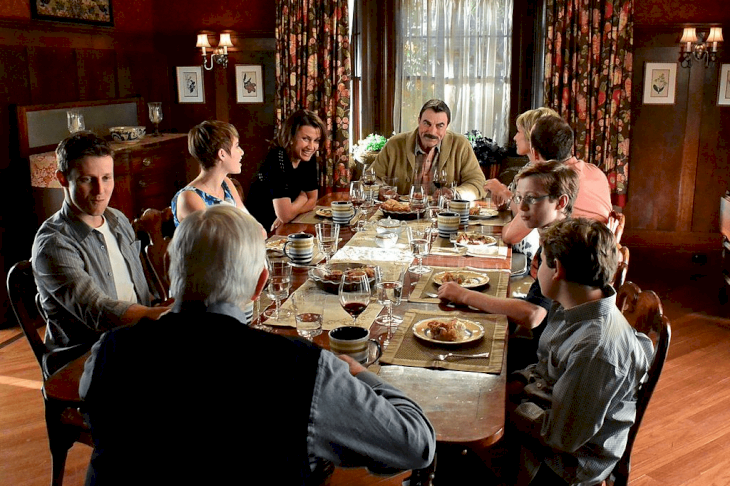 ---
Tom Selleck also revealed that the famous dinner scenes feel like a "reunion of friends." "Sometimes it's hard for the directors to get us to concentrate," admits Tom. "We do the work, and we do it well, but we're also screwing around and kidding each other and catching up. What we have is truly a blessing."
---
Blue Bloods is in its eleventh season, and Selleck says the beloved drama series is going to be around for as long as the cast and crew let the characters grow together: "We have invested in our characters. We have a family of actors that actually like each other, as well as a family of characters. I love these people. They're all terrific actors and they're all good people."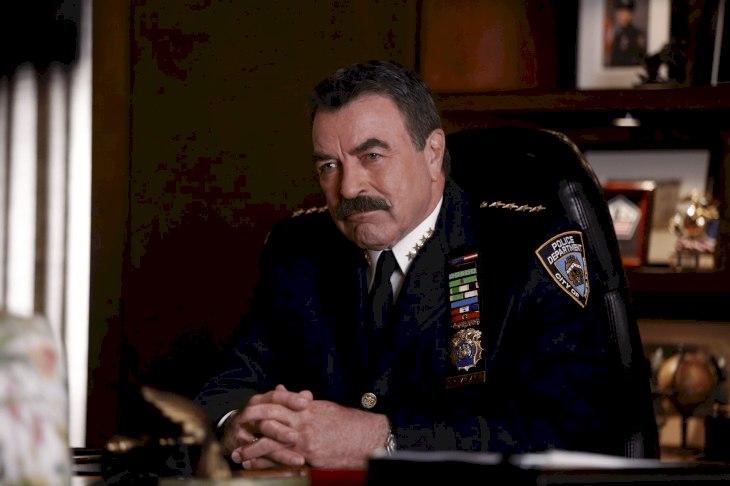 ---
By the way, Bridget Moynahan says those family dinner scenes have a hidden meaning. She says the get-together is meaningful to the cast: very few of them are actually based in New York where the show is filmed, so in-between scenes they are catching up on each other's lives!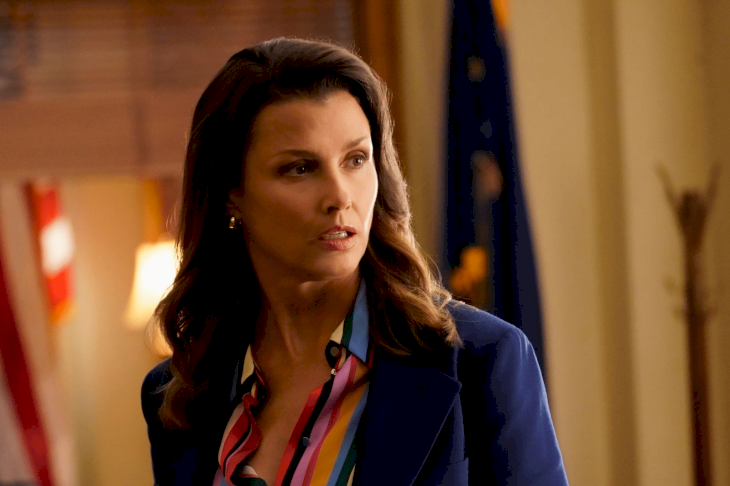 ---
Bridget shares that every family dinner is like "a built-in date", already prescheduled for them every week. Over the years the cast has formed a bond that rivals even that of the Reagan family, making their heartfelt moments and witty arguments that much more natural.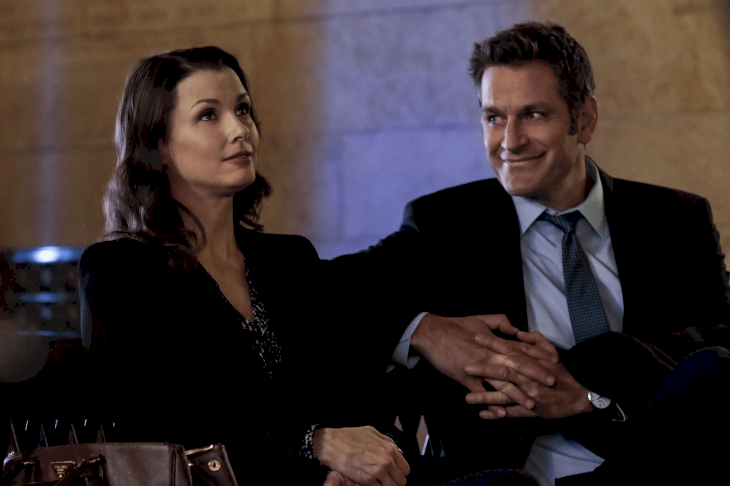 ---
"We've had deaths and surgeries and births and marriages," says Moynahan. "We've all gone through major life moments together and shared these moments as a family together over the years. So it really feels like home on and off-screen."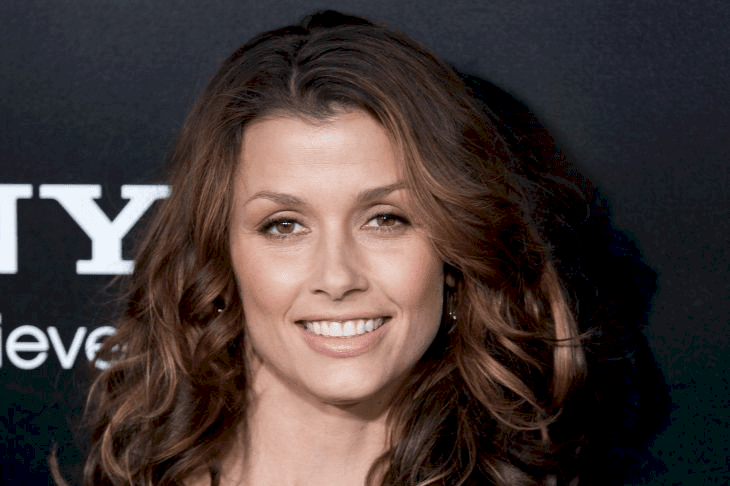 ---
After the actress Amy Carlson left the series, her seat was filled by Vanessa Ray. Bridget was happy to have new female energy at the table, and called her co-star "a vibrant charismatic woman and such a pleasure to be working with." But did you know that Vanessa Ray waited two hours in the CBS parking lot for a chance to audition for Eddie Janko?
---
WILL AND VANESSA ARE ADORABLE BOTH AND OFF-SCREEN
The newest addition to the Reagan family, Jamie's now-wife Eddie first appeared on the show in its fourth season. She stated that it was a dream job for her, so the actress was determined to get it. She auditioned on tape and then went to meet with CBS in Los Angeles.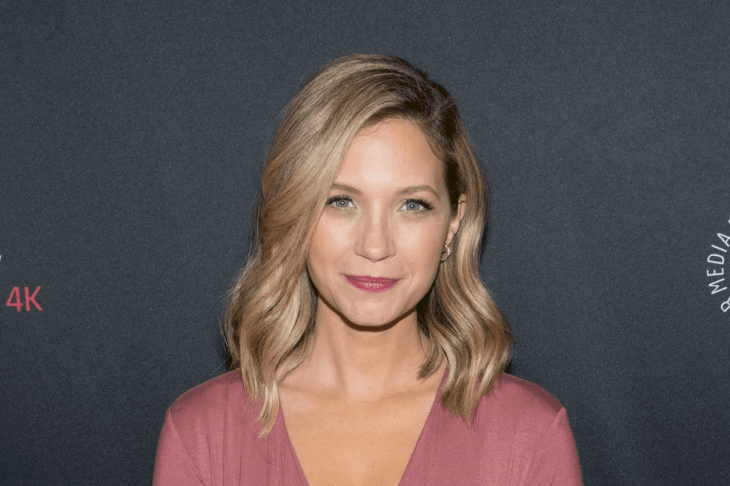 ---
But the day she went in for her callback, the casting director got stuck in an elevator and the interview was about to be rescheduled for the next day. However, Vanessa didn't want to give up."Sometimes as an actor, you're like 'No! I'm ready right now'! I don't know what will happen tomorrow, but I know today I can get this job."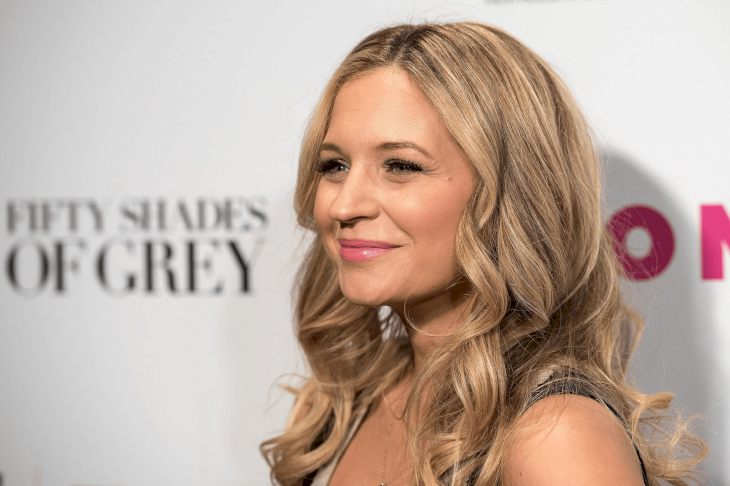 ---
Incredibly, she waited for two hours until the fire department got the casting director out of the elevator – and she got the role! Ray revealed that she and Will Estes had pretty good chemistry from the very start. And their characters' transition from partners to husband and wife was at least partially grounded on that.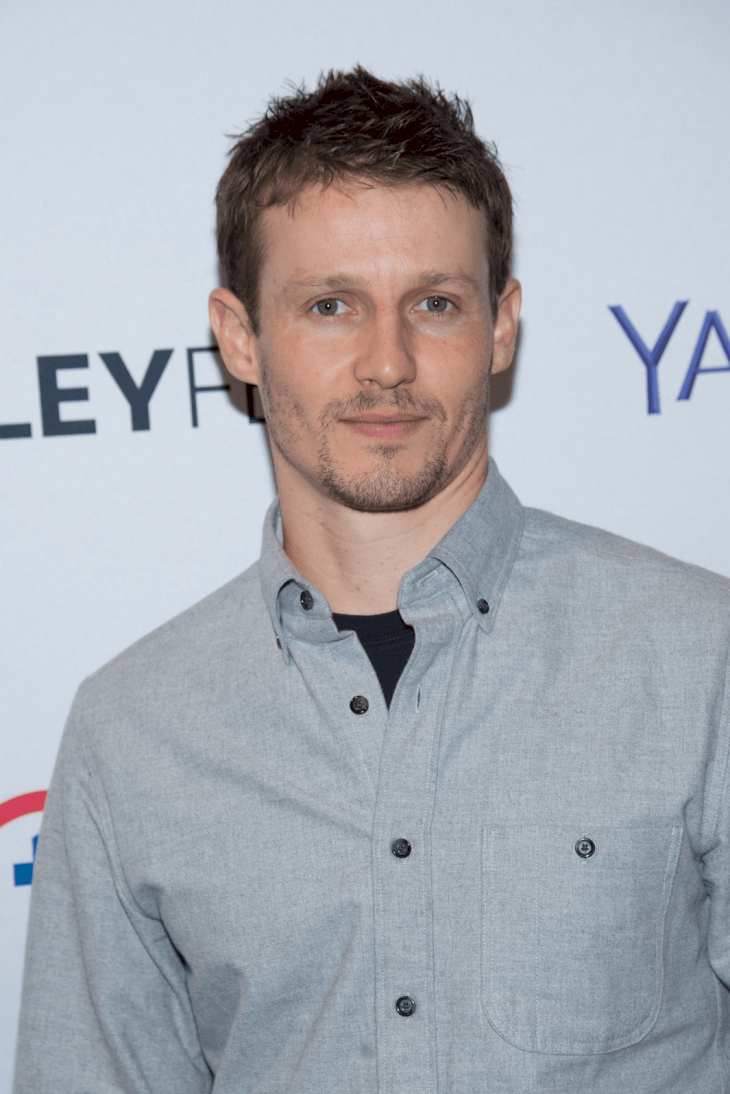 ---
"Aside from the romance, there are so many times one of our conversations will end up in the story. I'll look at a script and be like, 'We just talked about that thing!'" And Will added to it that "sometimes performances dictate the story". Because the actors had been "horrible together", the writers of the show wouldn't have made Jamie and Eddie a couple!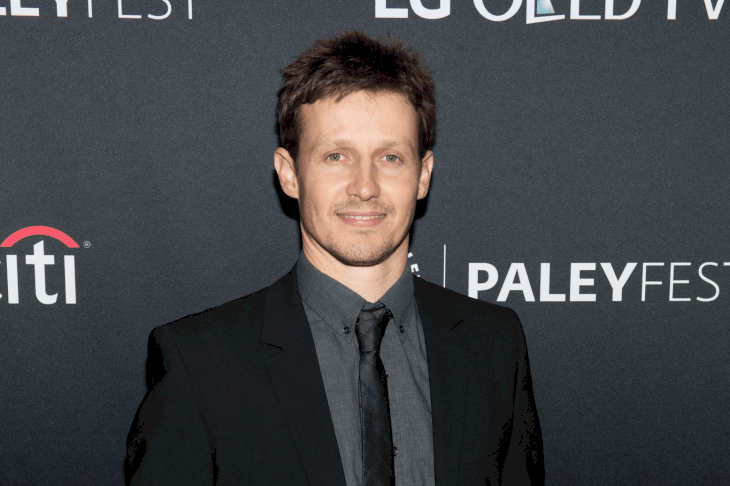 ---
Surprisingly, when the producers said they wanted to get Vanessa and Will's characters together, Estes didn't think it was a good idea. "It was the 'Moonlighting' thing. Once they got together, the story was over. So we were nervous about what it was going to mean once we were together."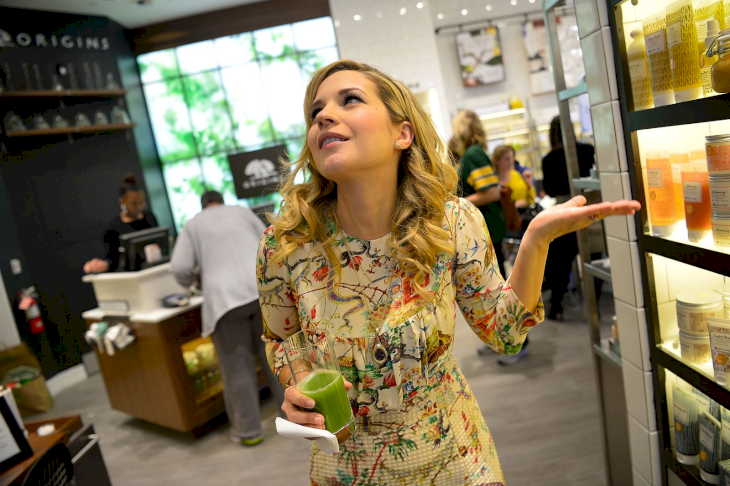 ---
Well, it seems like he had a point, at least partially, as the fans felt let down and disappointed because they didn't see the whole wedding ceremony! But Will Estes is not Ray's only friend among her co-stars: Vanessa calls Bridget Moynahan "the best advice giver, baked goods pusher, coolest New Yorker, and all-around wonderful friend."
---
And in the Season 11 premiere, there was a heartwarming moment when Danny Reagan brought his partner, Detective Maria Baez to the table. Actress Marisa Ramirez spends most of her screen time with Donnie Wahlberg, and they seem to have a great relationship!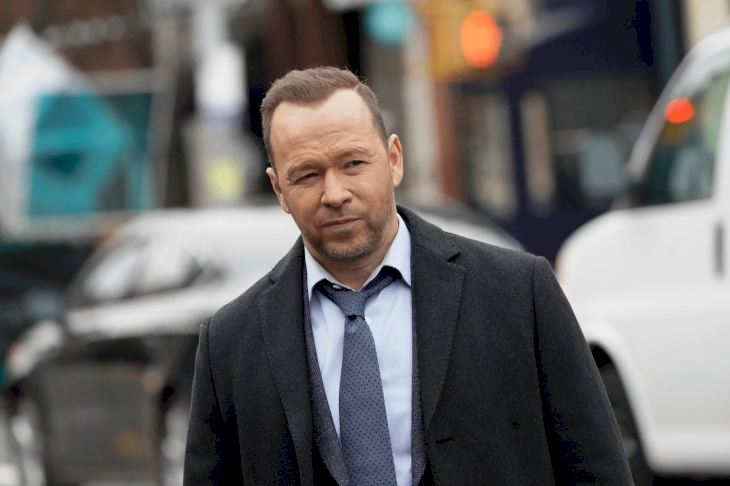 ---
DONNIE WAHLBERG LOVES TO DANCE 
Donnie is known to be the biggest goofball on set, and sometimes he tells jokes between takes and they laugh so hard that the crew literally has to shut down production for about 20 minutes until they get their giggles out. In May this year, Marisa welcomed her first child.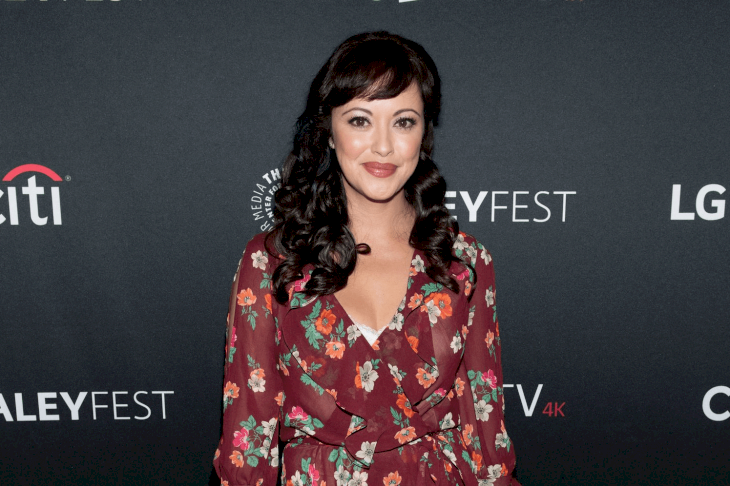 ---
And she revealed at the time that her Blue Bloods family was there to help her transition into this new chapter of life, while Donnie did a little happy dance when he learned of her exciting news. And just look at this cute video of them in the car together, listening and dancing to Rihanna!
Happy Monday from the set of #BlueBloods! Make today great!#MondayMood #MondayMotivation @BlueBloods_CBS 💙 pic.twitter.com/cpWhGzcfSB

— Donnie Wahlberg (@DonnieWahlberg) January 6, 2020
---
Donnie's long-term friend Bridget Moynahan revealed that he used to host disco parties for the Blue Bloods cast and crew. Wahlberg's on-screen niece Sami Gayle agrees that he's the best to work with: "That is a guy who walks into any room and lights it up," she shared. And speaking of Sami – will Nicky Reagan-Boyle return to Blue Bloods?
---
IS SAMI GAYLE ABOUT TO RETURN? 
Believe it or not, most of the initial cast members are still on the show ever since it premiered in 2010. Sami Gayle and the Terraciano brothers literally grew up in front of our eyes! But since Nicky left New York to pursue a career in San Francisco, she has rarely been seen on the show. However, Gayle never announced her departure.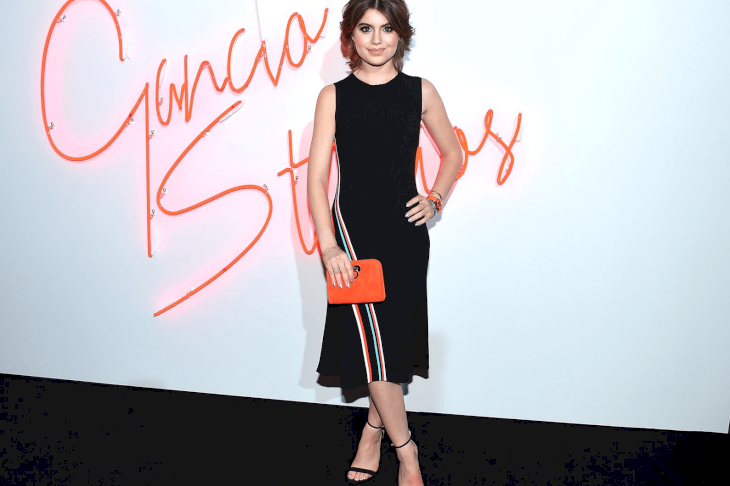 ---
Does that mean she might return as a regular? Here's what we can say for sure – Sami was still listed as a part of the regular cast in the press release for the premiere of the eleventh season. That doesn't mean anything for definite, but Gayle has been in New York City and has done promotion for the new season on Twitter and Instagram.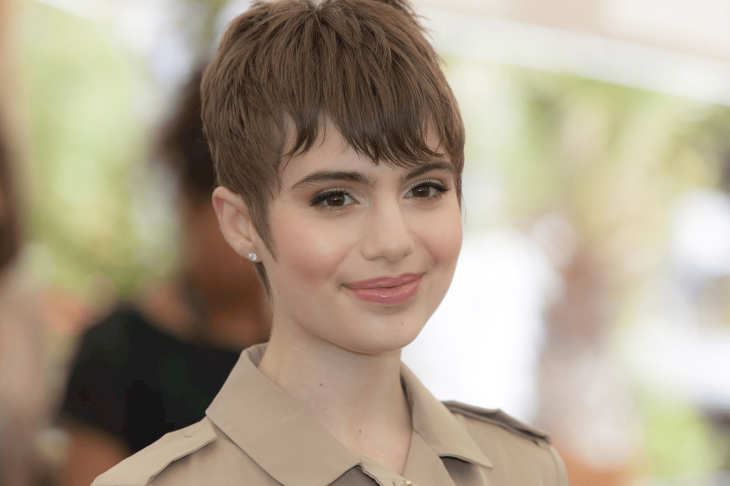 ---
It also seems like there is nothing but positive vibes between her and all of the cast and crew. Bridget Moynahan recently revealed that she hopes Sami can return in the eleventh season. She said that she is not sure if the writers plan to bring Nicky back, but the cast definitely "just saw" Gayle "last week for a family dinner scene"!
---
So we wouldn't really worry about Sami Gayle's future on Blue Bloods much.  Anyway, it's a show about the Reagans, so it would be a shocker if a member of the family would be completely off the map for a long time! Sowhat are your expectations for the new season? Let us know in the comments below!