Historical Look-Alikes of Celebrities
It is often said that everyone has at least seven look-alikes around the world, however, regular people will probably never be able to find them. Contrarily, when you are a celebrity and your pictures are known globally, it becomes much easier to discover those who look similar to you. Let's look at the most uncanny resemblances between famous people and historical individuals.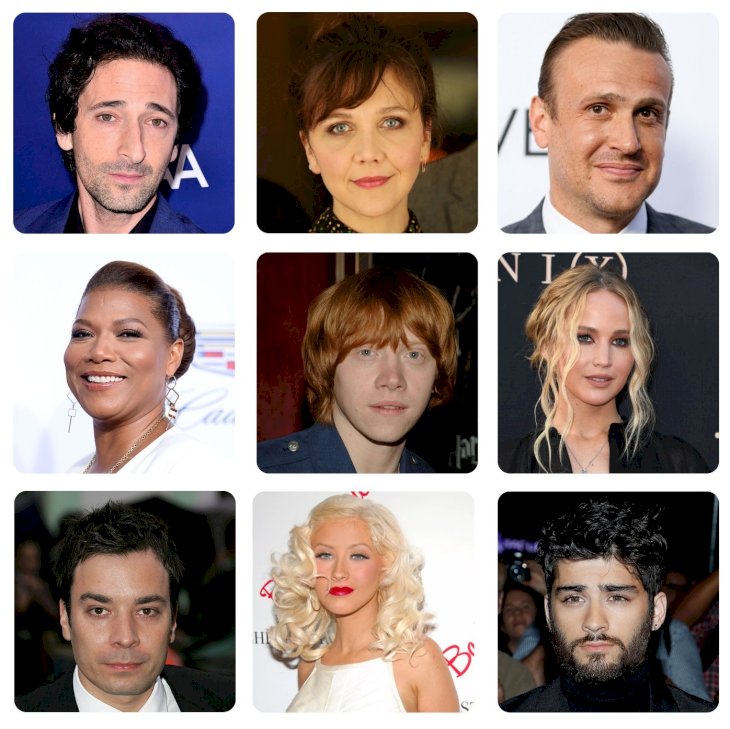 ---
MEETING YOUR "DOPPELGANGER"
Have you ever heard of the term, "Doppelganger"? Well, it is when two people look alike. Often, seeing one's own doppelganger can be quite unnerving. The chances that you will bump into yours in low but we are glad people around the world have pointed out that our favorite celebrities also have their very own "twins." Let's explore them!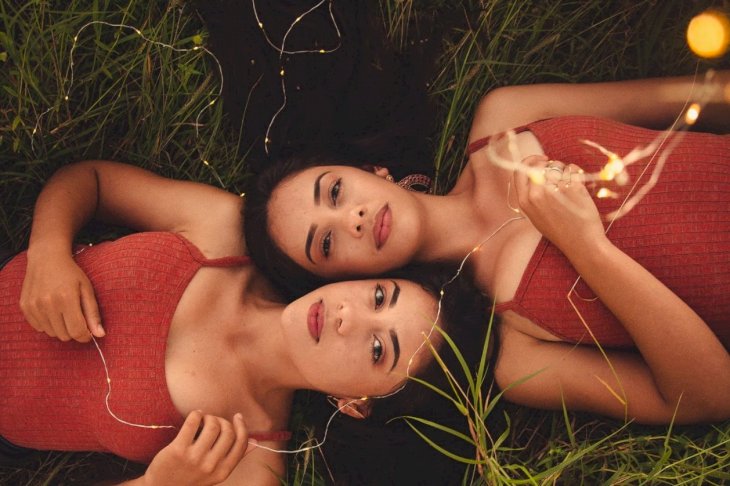 ---
ANNE HATHAWAY & FRANCISCO JOSE DE GOYA Y LUCIENTES
Anne Hathaway has been popular for the past two decades, and we recognize her from movies such as "Les Miserables", "Princess Diaries", and "The Dark Knight Rises". Her historical look-alike was a Spanish painter called Francisco Jose de Goya y Lucientes, who is to this day considered to be one of the most influential painters from the 18th and 19th centuries.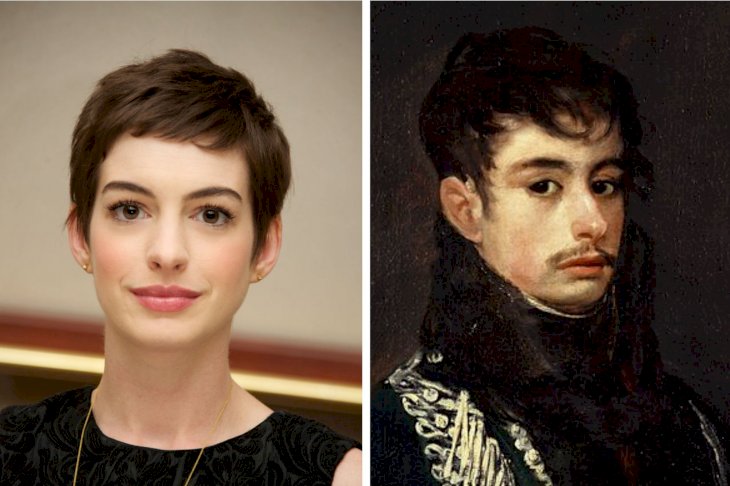 ---
ROBIN WILLIAMS & ILYA ILYICH MECHNIKOV
Probably one of the most iconic actors of the past century, Robin Williams made a name for himself for his impeccable work in movies like "Mrs. Doubtfire", "Good Will Hunting", and "Good Morning Vietnam". His historical look-alike was Illya Ilyich Mechnikov, a Russian and French microbiologist and anatomist who received the Nobel Prize in Physiology.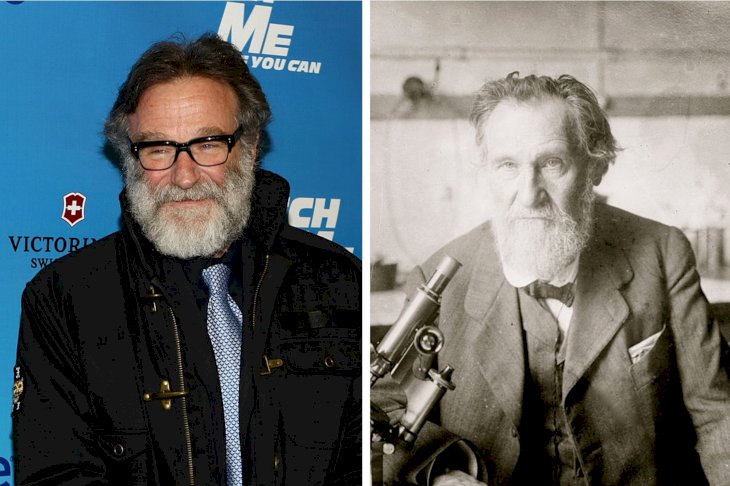 ---
PETER DINKLAGE & SEBASTIÁN DE MORRA
Peter Dinklage is an award-winning actor, who has become one of the most popular actors from the acclaimed series "Game of Thrones" where he played the role of Tyrion Lannister, for which he received a Golden Globe. His historical look-alike, Sebastián de Morra was the court jester of Philip IV of Spain. Sebastián was immortalized by a painting by Diego Velazquez.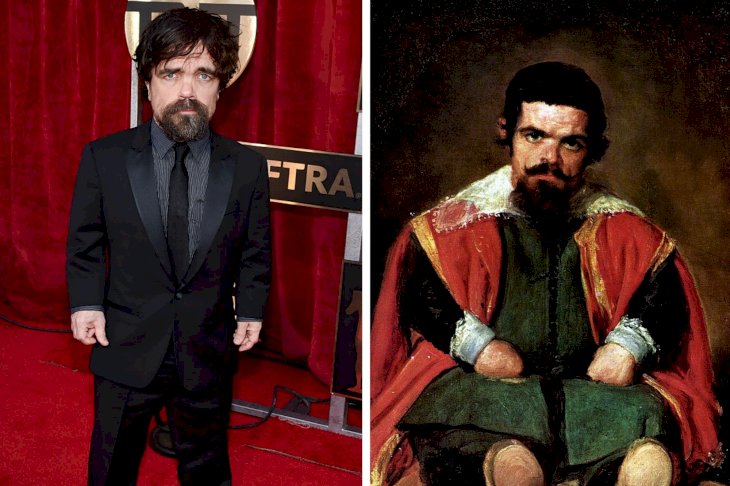 ---
BRUCE WILLIS & GENERAL DOUGLAS MACARTHUR
With over one hundred acting credits in some of the most popular movies ever, Bruce Willis is one of the most famous actors in the world, counting with roles in "Die Hard", "Pulp Fiction", and "The Sixth Sense". His historical look-alike was Douglas MacArthur, a U.S. General who was in charge of commanding the Southwest Pacific Theater in World War II.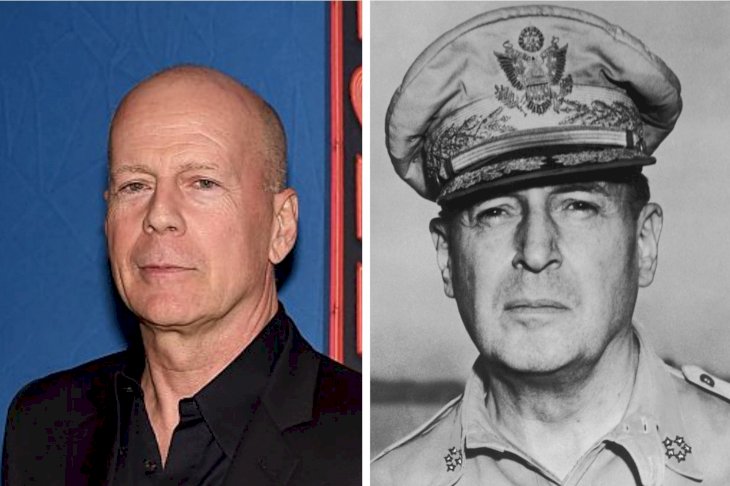 ---
ELLEN DEGENERES & HENRY DAVID THOREAU
Being the host of her own show, Ellen DeGeneres is one of the most well-known women in America, and she always conquers her audience with her hilarious remarks and quirky dances. Her historical look-alike, Henry David Thoreau, was an American writer, best known for his poetry. He was also a historian, naturalist, and a leading transcendentalist. Wow!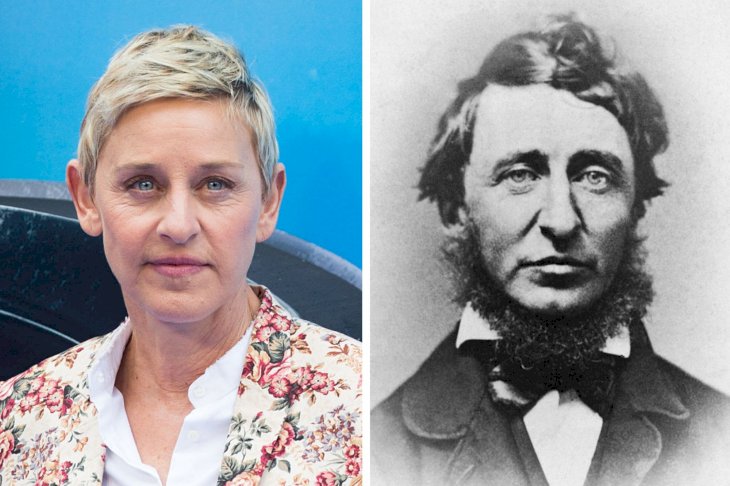 ---
JON STEWART & HENRY WARD BEECHER
Best known for being the host of "The Daily Show", Jon Stewart is a comedian, actor, writer, and producer. He is one of the most respected figures due to his commentaries. His historical look-alike was Henry Ward Beecher, an American congregationalist clergyman who believed in social reform, and who also acted as a speaker for great causes in the U.S.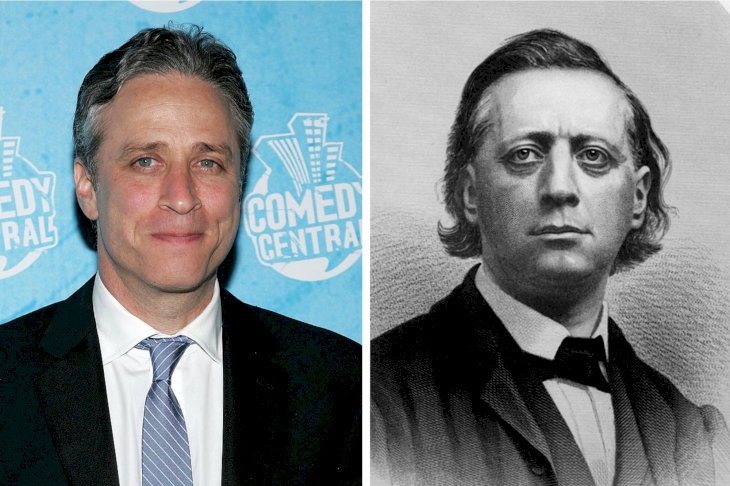 ---
CHRISTINA AGUILERA & GINGER ROGERS
Christina Aguilera has been one of the most famous singers, reaching her peak at the turn of the millennium, however, still releasing albums and singles that reach the tops. Her historical look-alike is Ginger Rogers, also famous for her dancing, entertainment, and singing skills. She became quite famous in the 1940s due to her appearance in a series of musical movies.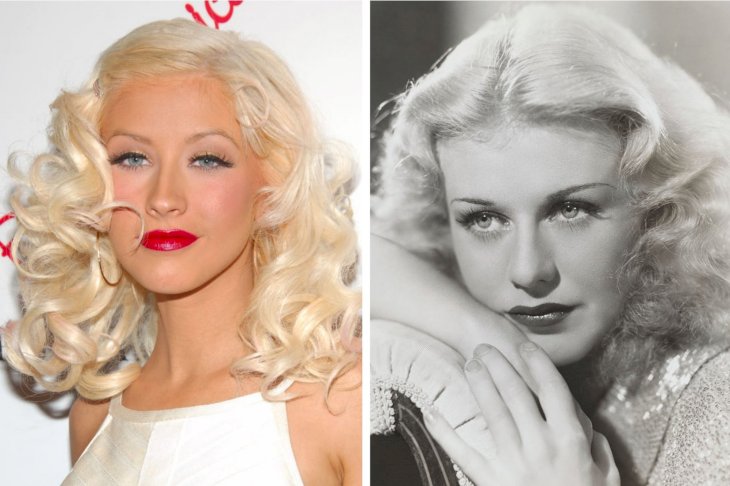 ---
CHARLIE SHEEN & JOHN BROWN
You may not know this, but Charlie Sheen's real name is actually Carlos Irwin Estévez. He is a popular actor who has become famous for his roles in "Platoon", "Wall Street", and "Young Guns". His historical look-alike is John Brown, who was very popular in the 1800s due to his sermons, petitions, and activism against big issues in the United States. 
---
QUEEN LATIFAH & ZORA NEALE HURSTON
Queen Latifah is an award-winning star, who is best known for her hip-hop songs and the movies "Hairspray", "Chicago", "Bringing down the House", and "Taxi". Her historical look-alike is Zora Neale Hurston, an American author, anthropologist, and filmmaker who was quite famous in the 1900s. She is also the author of the popular novel "Their Eyes Were Watching God".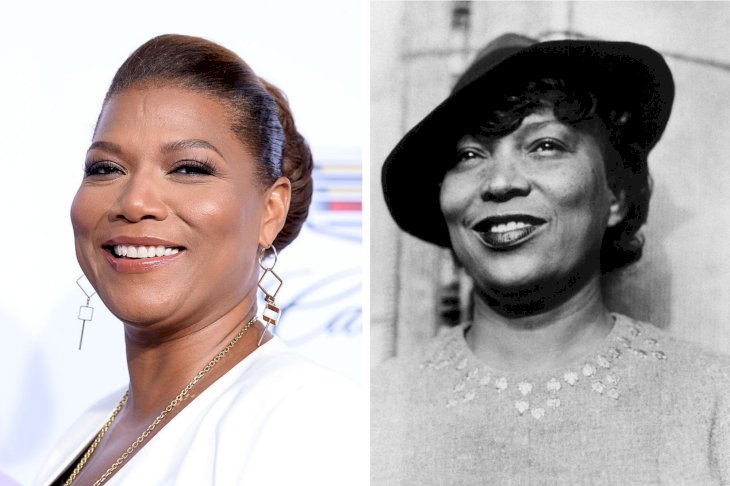 ---
ALEC BALDWIN & MILLARD FILLMORE
Alec Baldwin is best known for his roles in "The Departed", "It's Complicated", and "The Cooler", but he has also worked as a producer and writer for productions. His historical look-alike is Millard Fillmore, who was a key figure in the United States. Before taking on the country's highest role, Millard was also worked in Buffalo. Can you see the resemblance between them?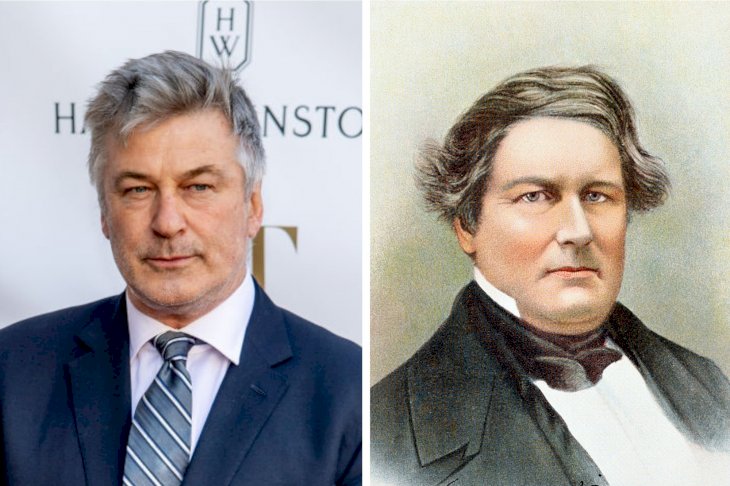 ---
ORLANDO BLOOM & NICOLAE GRIGORESCU
Being best known for his roles as Legolas in the "Lord of the Rings" trilogy and Will Turner in the "Pirates of the Caribbean" franchise, Orland Bloom is also a humanitarian and a UNICEF Goodwill Ambassador. His historical look-alike is Nicolae Grigorescu who was one of the founders of modern Romanian painting. His work was displayed at the Universal Exhibition. 
---
KEANU REEVES & LOUIS-MAURICE BOUTET DE MONVEL
Originally from Beirut, Lebanon, Keanu Reeves has often been named one of the eternally young actors. He is best known for his roles in the "Matrix" franchise and "Speed". His historical look-alike, Louis-Maurice Boutet de Monvel, was a French painter and illustrator who worked in watercolor pieces for children's books. He was one of the most famous illustrators in this field.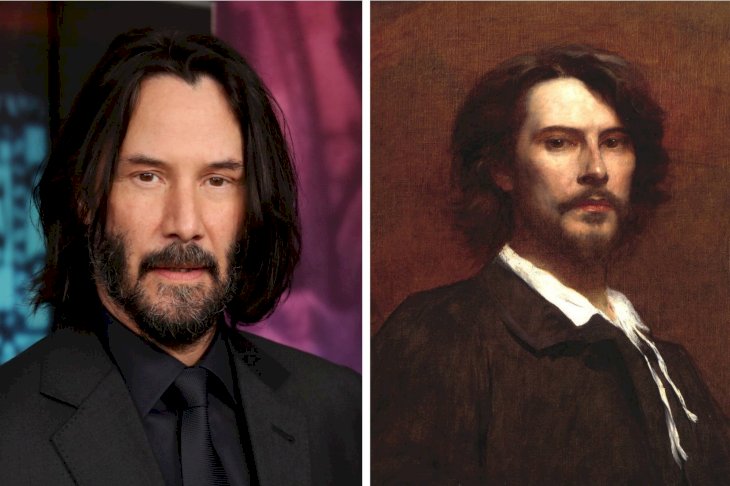 ---
MAGGIE GYLLENHAAL & ROSE WILDER LANE
Award-winning actress Maggie Gyllenhaal made herself known for her incredible work in movies such as "Secretary", "The Dark Knight", "Crazy Heart", and "Frank". Her historical look-alike, Rose Wilder Lane, was an American journalist who also delved into travel writing. She also wrote a series of novels and is noted as one of the founders of American libertarianism.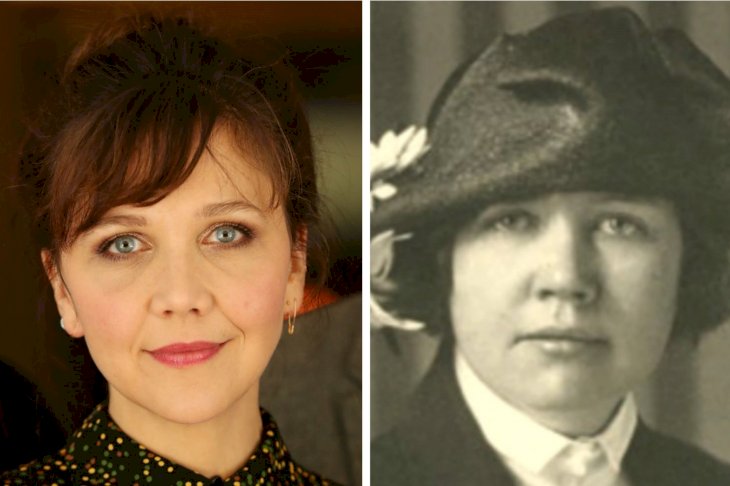 ---
JIMMY FALLON & MAHIR ÇAYAN
Best known for being the host of "The Tonight Show", Jimmy Fallon is an American comedian who also does acting work, sings, writes, and produces. His historical look-alike is Mahir Çayan, who was a Turkish man and the leader of a group in his native home country of Turkey. He studied at Ankara University and later developed the Theory of Artificial Balance.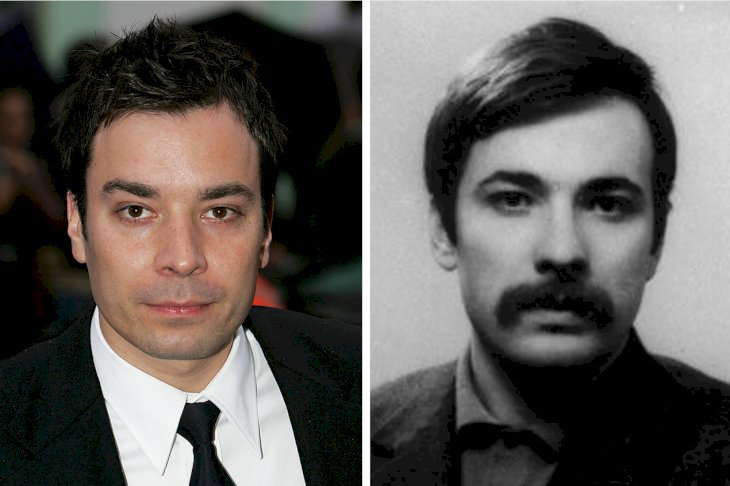 ---
CONAN O'BRIEN & MARSHALL H. TWITCHELL
Another television host with a historical look-alike is Conan O'Brien, who became well-known for his comedic work and for hosting the "Late Night", and "The Tonight Show". He also works as a writer, podcaster, and producer. His historical look-alike is Marshall H. Twitchell, who was a Union Army soldier that later became a member of the Louisiana State Senate.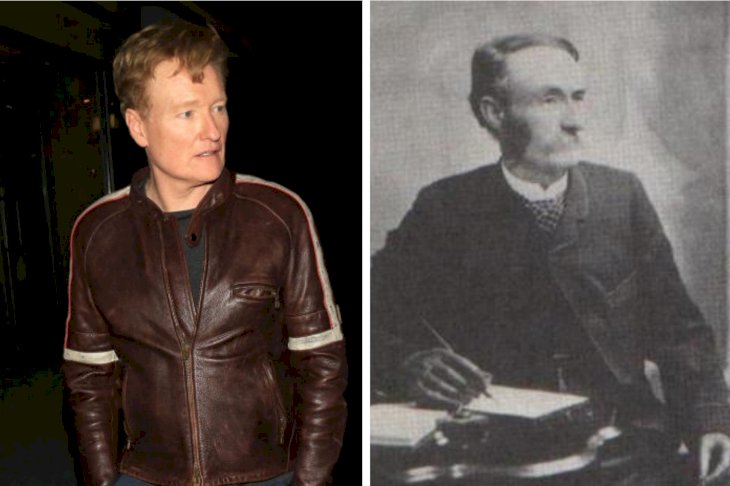 ---
RUPERT GRINT & SIR DAVID WILKIE
Best known for playing the role of Ron Weasley in the "Harry Potter" franchise, Rupert Grint is a British actor who was nominated for several awards and counts with three wins. His historical look-alike is Sir David Wilkie who was a successful British painter from the 1800s. Some of his most popular paintings include historical scenes, portraits, and travel scenes.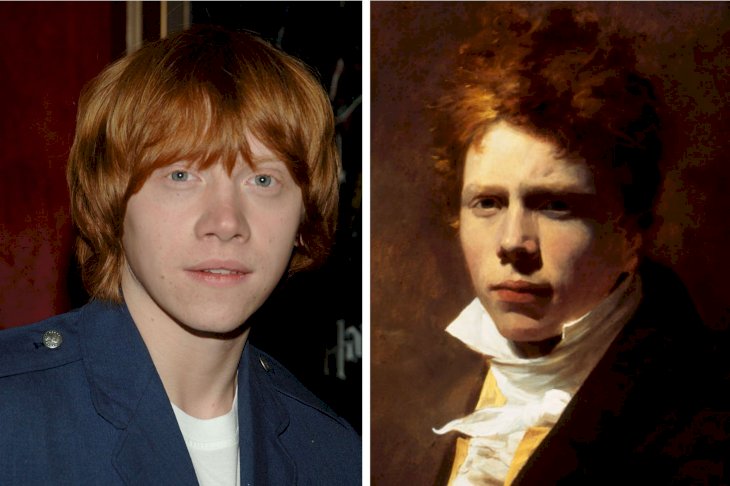 ---
JASON SEGEL & LEE J. COBB
Best known for his portrayal of Marshall in the popular television series "How I Met Your Mother", Jason Segel has made several appearances in romantic comedies. His historical look-alike is best known for his role in "12 Angry Men". Lee J. Cobb was a prolific actor in the late 1940s and 1950s, having appeared in a series of Broadway productions and movies alike.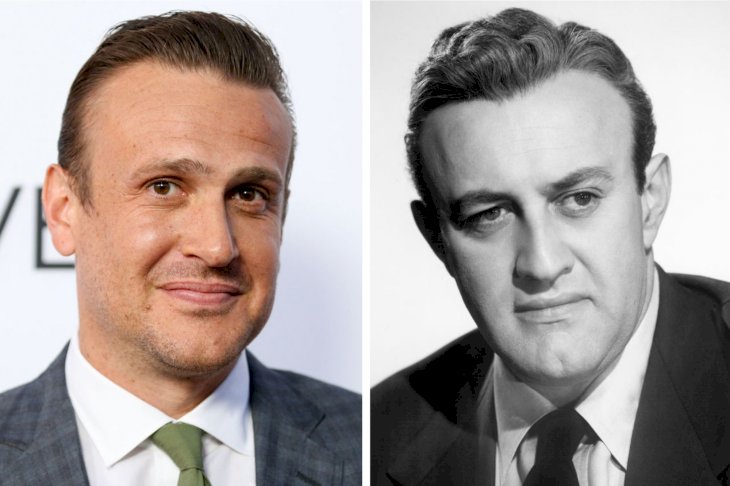 ---
ADRIEN BRODY & JOHN LOCKE
Oscar-winner actor Adrien Brody has risen to fame due to his work in masterpieces such as "The Pianist", "Grand Budapest Hotel", "Detachment", and "Midnight in Paris". His historical look-alike is John Locke, who was a prolific English philosopher and physician, who is nowadays commonly known as the "Father of Liberalism". Locke was highly regarded many years ago.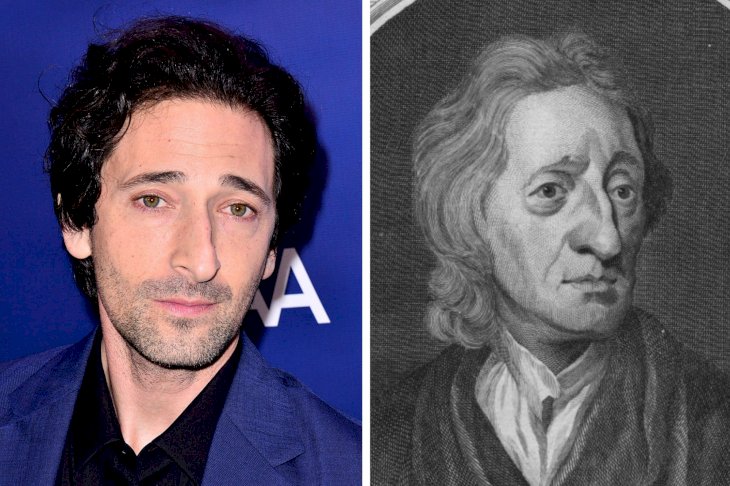 ---
JENNIFER LAWRENCE & ZUBAIDA THARWAT
Another Oscar-winner on this list is Jennifer Lawrence, who became famous for her impeccable acting skills in the "Hunger Games" franchise, as well as in movies such as "Silver Linings Playbook", "American Hustle", and "X-Men". Her historical look-alike is the Egyptian actress Zubaida Tharwat, who made a name for herself in stage, film, and television in the 1950s.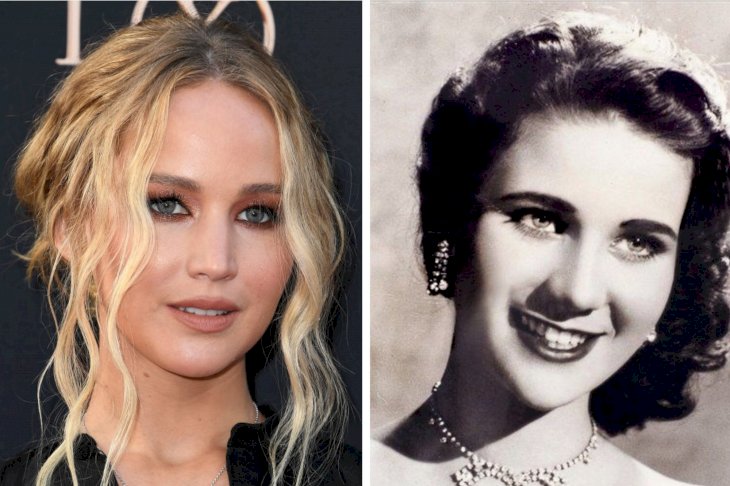 ---
WHAT ARE THE CHANCES OF FINDING YOUR DOPPELGANGER?
Even though there is a big chance that there is someone in the world that looks exactly like you, as according to a study there is a one in 135 chance that you would have one single doppelganger, the possibility of you ever coming across them is quite slim. Nevertheless, there is still hope that someone will ever cross your path and recognize you as their "twin".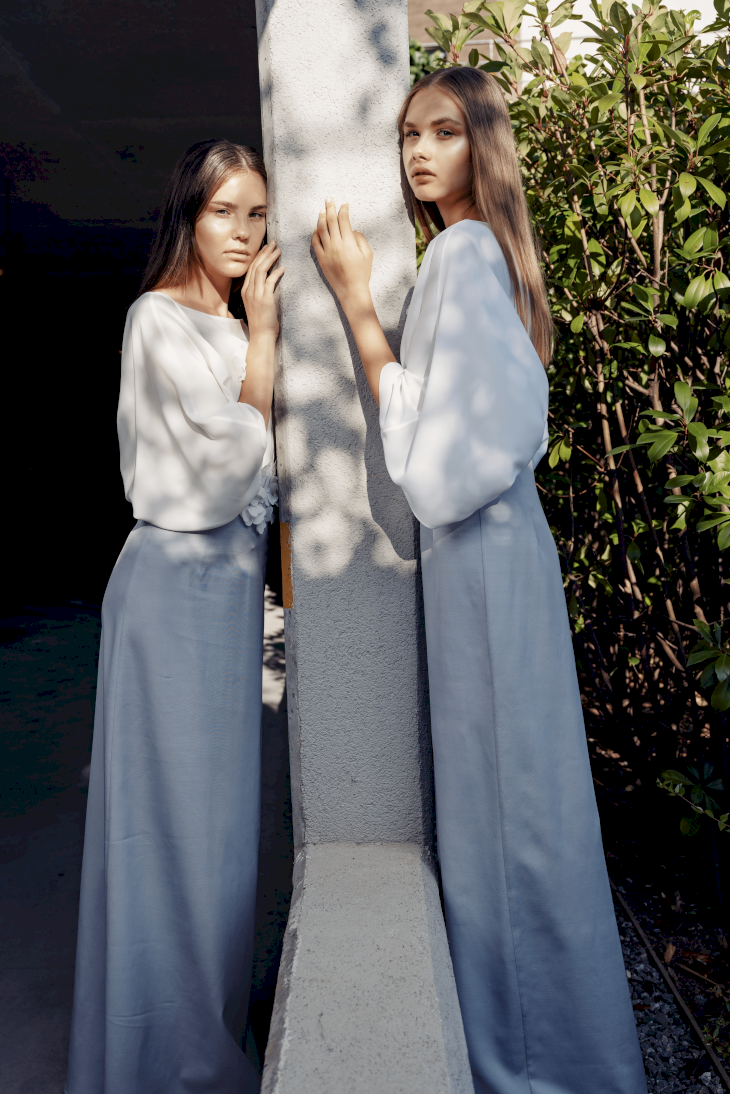 While there are certainly many other famous personalities who probably look similar, or in certain cases even like twins from a different era, it is uncertain if we will ever be able to discover all of them. Which pair of celebrities did you think looked the most alike? Let us know in the comments down below and also share any story you may have of finding your stranger look-alike on the street - we would love to know all about it! Also, don't forget to share this story with your friends!