Gal Gadot: 9 Strict Rules She Set for Herself
Gal Gadot is a hardworking actress who strives to be the best. So, why did she only read the Wonder Woman script on the first day of filming? And why did Gal need a stunt double for a motionless scene in Justice League? With Wonder Woman 1984's release steadily approaching, here are nine rules that the actress has to follow, and maybe you could try them for yourself too!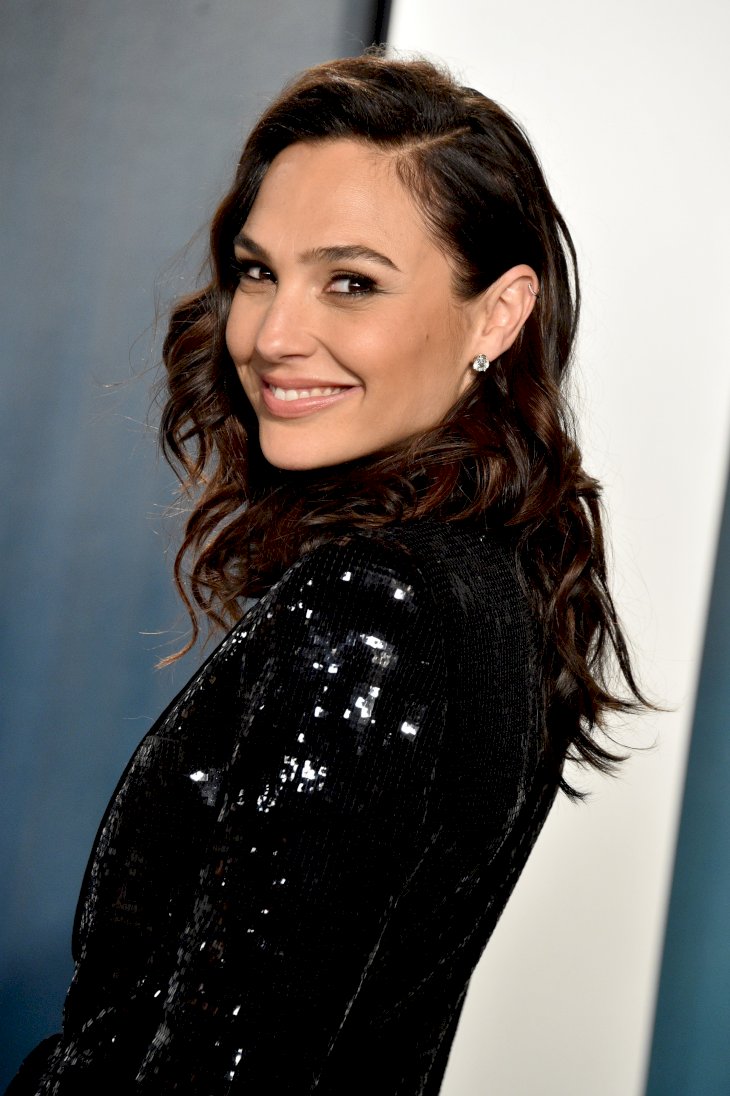 ---
1. START BLIND
Five years ago, before she was cast in the superhero film "Batman v. Superman: Dawn of Justice", Gal Gadot thought about quitting acting. She had a series of "almost got the role" moments, which led to her frustration and despair. So when producer Zack Snyder offered her an audition for a "secret role", Gadot agreed without any hesitation.
---
The role was so secret, that she wasn't told anything about her character or the story, not even a hint of the context. Just imagine her excitement when she found out that she'd be doing camera reads for Wonder Woman! Still, she couldn't even share the joy of landing the role with anybody, because, YES: TOP SECRET.
---
But that strict approach did not change later on. As Gal's co-star Kristen Wiig shared: "Everything you get from Warner Bros. is like, your computer will explode if you open this!" In order to ensure total secrecy and avoid any plot leaks, DC went as far as only giving the actors their scripts on the first day of shooting.
---
For Gal Gadot, it was super challenging to come on set totally blind as to what would happen next. And of course, once she had read the script, the actress could not give any comments on the movie or her character's journey. Right, Wonder Woman has no right to become Spoiler Woman.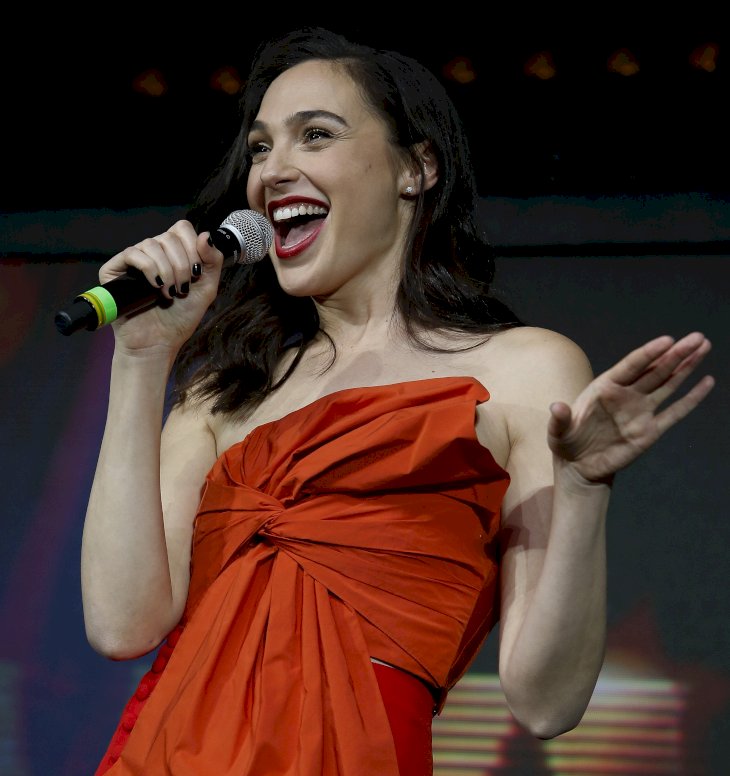 ---
That foolproof method is certainly efficient in bringing a genuine surprise for the fans, and as a result earning impressively at the box office. Yes, the first Wonder Woman movie grossed a stunning $821.8 million globally! Now that is impressive. 
---
2. PLAY LONG, BE LOYAL
The desired role of Diana Prince came to Gadot as part of an obligatory 3-movie deal from DС studio. Once Wonder Woman got a new face, the studio had to ensure that the match would last longer than one movie. As one of the DC Universe's top earners, fans thought she was also the perfect actress to become the Amazonian hero.
---
While it may seem like a win-win situation, long-term contracts are really challenging for actors nowadays, and you never know what other roles Gal Gadot had to decline to film those 3 binding movies. Yet we know that the actress had quite an intense, almost superheroic schedule.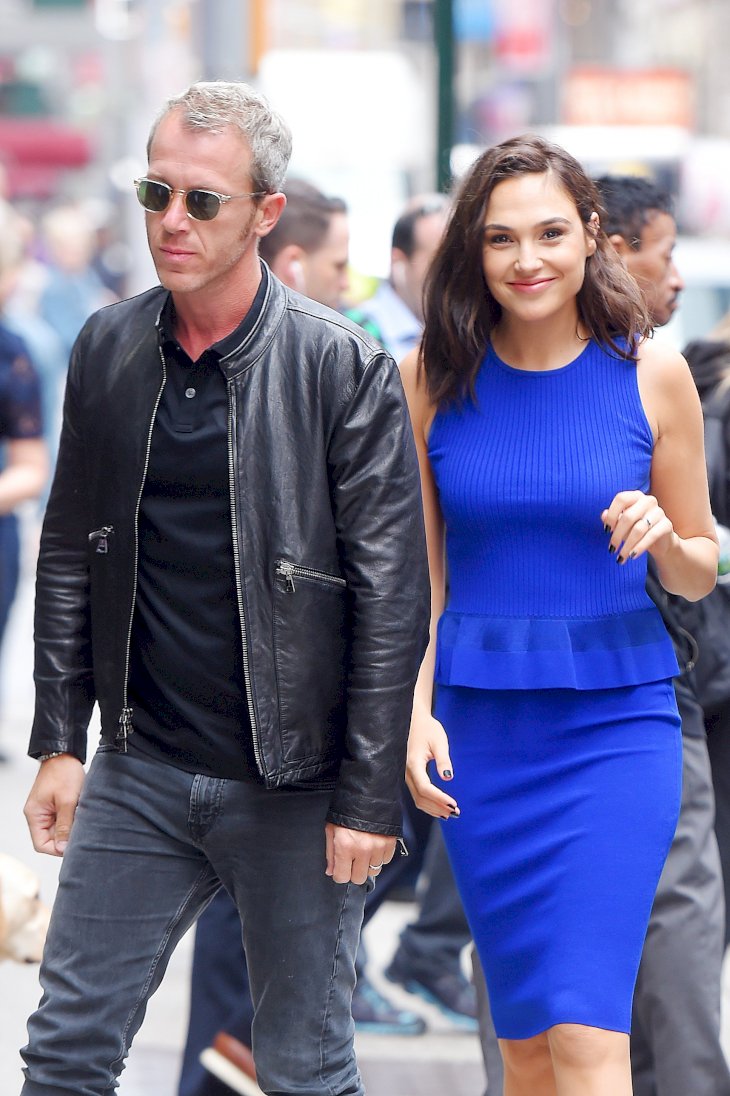 ---
Wonder Woman and Justice League both came out in 2017, and to make that happen Gal had to star in two movies in a row without even one day off in-between them! And that's just the tip of the iceberg. Justice League's original director Zack Snyder had to quit production due to a family tragedy.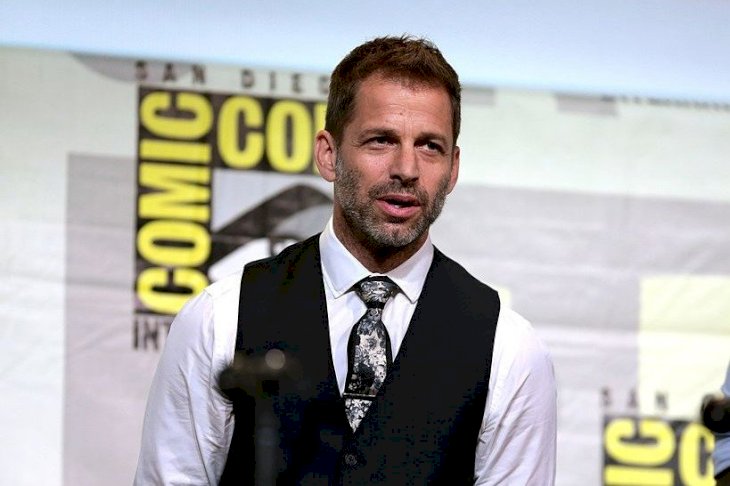 ---
With the new director, Joss Whedon, the cast and crew had to do mandatory reshoots of about 80 pages of the script! Take note: at that time, Gal was five months pregnant with her second child Maya. The actress did not want to be thought weak, so she silently got the job done without complaints or extra breaks.
---
Gadot's baby bump was covered with a triangle of bright green cloth that was to be digitally edited in post-production. As she later shared: "On close-up, I looked very much like Wonder Woman. On wide shots, I looked very funny, like Wonder Woman pregnant with Kermit the Frog." Well, you may call that loyalty, but there's more to it.
---
Like other DCEU stars, Gal Gadot is banned from making appearances in competitive comic movies by Marvel. Unless we get to see a crossover from both studios, of course. This rule is upheld to give companies some kind of competitive advantage. 
---
3. BE HUMBLE
When Gal Gadot signed the deal for three movies with DC, she still had valid reasons to worry about her Wonder Woman future. One of the clauses in her contract states that the actress can be replaced in her superhero role, and she cannot claim any right to contest it.
---
Although as unfair as it may seem, as long as Gal plays by the rules, keeps topping the box office and is loved by the audience, she'll remain our Diana Prince. And luckily, Gadot does much more than that, empowering millions of fans, especially young girls, all over the world.
---
This "replaceable" approach allows the studio to have some measure of control over superheroes and to avoid "divas" on the cast. Back in 2008, Edward Norton played the first Marvel's Hulk, and went too far in his demands for creative control. And it was a really fast and loud goodbye, with Mark Ruffalo ultimately replacing him as the new superhero.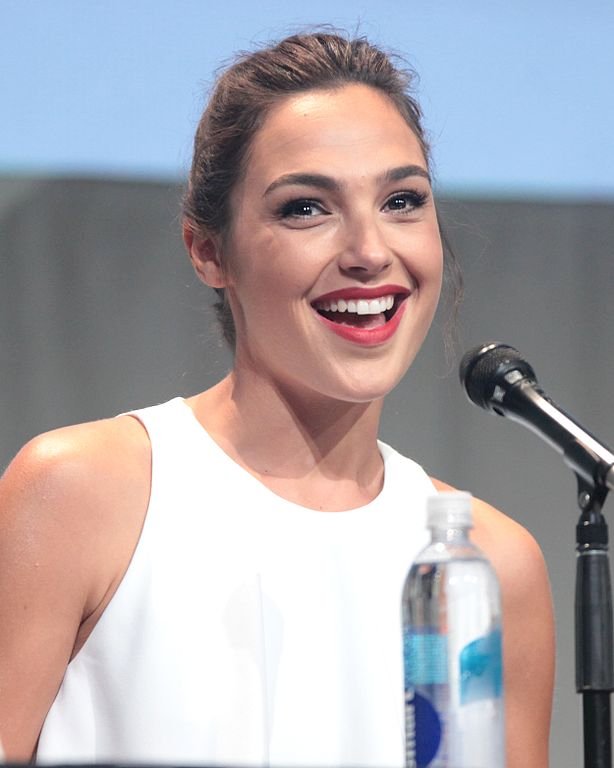 ---
While Gal Gadot is ambitious and creative, she's also wise enough to respect the crew and be friendly to everyone. She's no diva, and everyone who gets to know the actress says that she's humble and really down-to-earth. According to Gal, having a family is what really keeps you grounded, and to her family always comes first.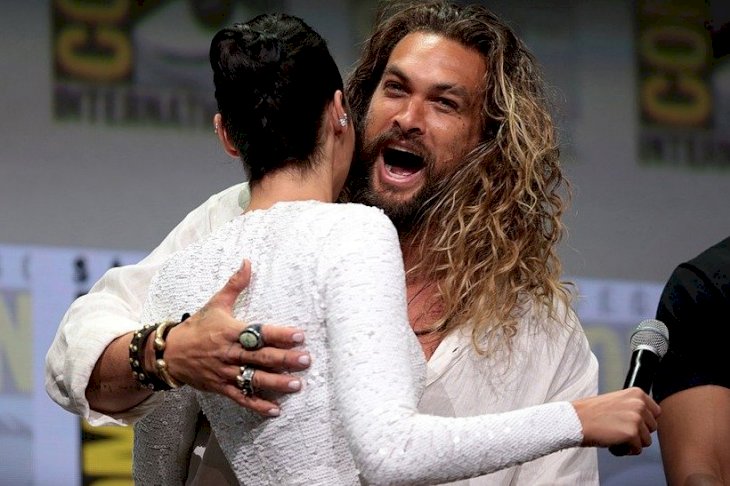 ---
And that humble attitude pays off: in a recent interview, Gadot shared that she did have some creative influence on the Wonder Woman 1984 plot. The trio of director Patty Jenkins, Chris Pine, and Gal Gadot came up with the basic idea for Wonder Woman's sequel while filming the first movie. But according to the actors, it was a natural outcome of their collaboration and chemistry.
---
Also, with making Wonder Woman a box-office hit, Gal Gadot got the right to negotiate her contract. Initially paid $300,000 for each film, the actress matched Chris Evans' first salary in his Captain America role. It looks like Gadot finalized a much better deal for WW2, and she's not the only one to do so.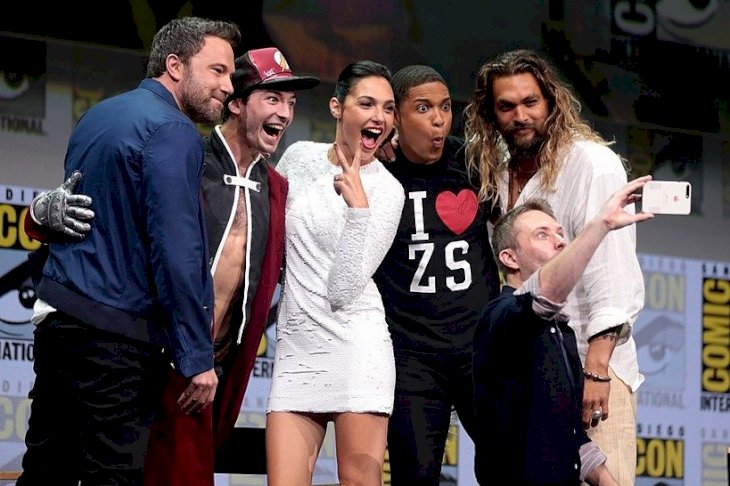 ---
With the full support of Gal Gadot, their director won her long fight for bigger salaries with the DC studio. With an estimated paycheck of $8 million, Jenkins became the highest-paid female director of all time! Now that's a pretty impressive paycheck right there.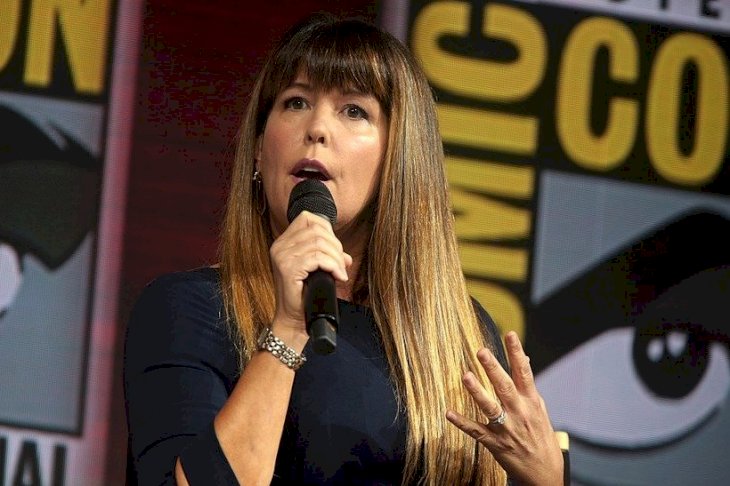 ---
4. WORK OUT HARDER THAN A SOLDIER
Becoming the Amazon princess requires insane preparation. Gal Gadot has a small frame and she needed to bulk up in order to get into a female warrior's shape. Some naysayers even claimed that Gal's curves were too humble for Diana. And the actress addressed that in a hilarious way.
---
She reminded her critics of how the real Amazons looked, so historical accuracy is not the main focus of the story. The former combat readiness instructor of the Israeli Combat Forces managed to gain 17 pounds of muscle with her intense workout routine. She started preparations 6 months prior to the shooting, and she worked out for 6 hours every day to get in shape.
---
She also has 12 years of dance experience, so this girl knows a lot about discipline and endurance. Still, as Gadot shared on Live with Kelly and Ryan, her training for Wonder Woman was way harder than being in the military. Her routine included swordsmanship, Kung Fu, kickboxing, capoeira, and Brazilian jiu-jitsu, rowing, and mountain climbing!
---
Those involved barbell exercises, burpees, and push-ups. But Gal Gadot managed to get her toned Wonder Woman look while still staying feminine. And when she's not preparing for the role, the actress prefers paddle boarding and TRX to keep in shape.
---
5. RIDE THAT HORSE!
The Amazon princess Diana is used to riding horses, and Gal Gadot had to become a pro in that domain too. While the star initially thought that horse riding was barely a sport, and that the animal does all the work, she learned in practice that she was very wrong. This definitely wasn't a "fake it till you make it" case.
Gadot shared that for her it was the hardest part of the training, and martial arts were easy-peasy in comparison. Yup, beautiful horses brought her a really painful, bruise-inducing experience. But in the end, the actress was so convincing in the saddle! Well done, Gal!
---
6. NO TROUBLE WITHOUT THE STUNT DOUBLE
You may ask why the actress needed to do so many different types of training when she could have just used a stunt double. Well, unlike Batman, Wonder Woman does not have a mask to cover her face, so most of the hard work was done by Gal Gadot personally.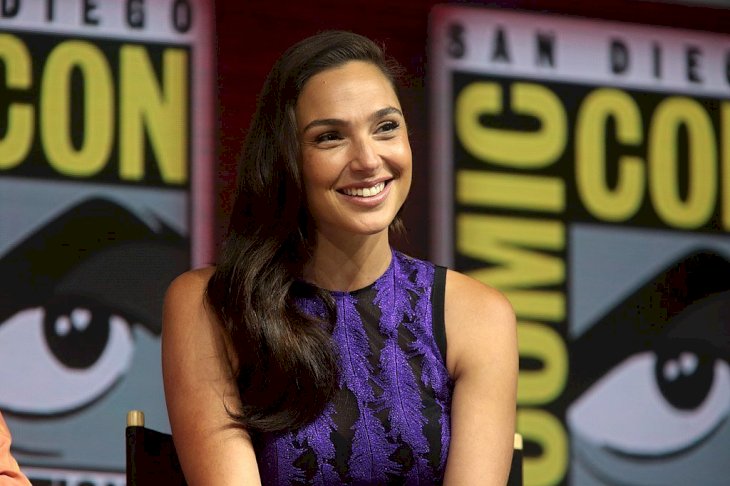 ---
Gal, who is also a producer on the latest film, said: "If we have to choose . . . if (the stunt) is something that can be done for real or it can be CGI, we'll go for the real version. But I do a lot of it." "We had wires, rigs for miles — so I can run at the same speed that Usain Bolt ran in the Olympics," she shared. 
---
But with all that intense fight choreography, the actress could not avoid getting hurt. She admitted to having many different injuries. Still, Gadot had two stunt girls to help her do the most dangerous superhero stuff, and one of the stunt doubles replaced Gal in a motionless scene.
---
As reporter Grace Randolph shared on Twitter, the actress refused to shoot a comedic yet unfitting scene in which The Flash lands on top of her. But since we know that Gal was pregnant back then, this alleged decision seems quite logical, right?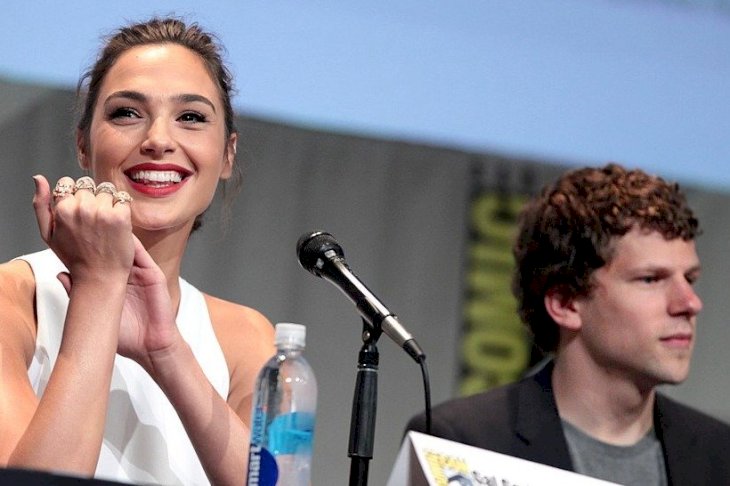 ---
7. ROCK THAT SUIT
All of Wonder Woman's iconic looks were inspired by the original comic book, and let's just agree that Gal Gadot looks stunning in each of them. But many of the scenes had to be shot during the English winter, and those skimpy outfits made it really challenging. The actress shared that it was freezing!
---
As for her most recent looks, Gadot admitted that the Golden Armor suit is just incredible: "There's something about this suit, about the golden armor, that immediately puts you in character. It looks good and I feel sexy wearing it. It feels amazing." she said in her interview with The Sun.
---
Yet that blinding suit brought additional challenges. It took Gal a while to get used to how tight the Golden Armor was, and at first, she almost passed out! Wow, that superhero fashion is harsh! She however managed to make it all look super easy and effortless!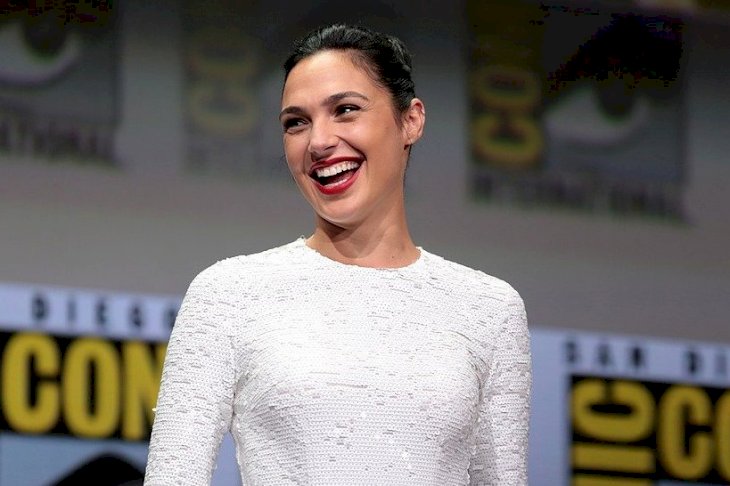 ---
8. EAT FIT!
So, super-tight suits you say? Sure, Gal Gadot worked out a lot, but that wouldn't have been enough without a proper meal plan. Given her beauty queen past, it may surprise you that Wonder Woman is a foodie in real life. Gal loves burgers and ice-cream with chocolate, but she had to cut those cheat meals down while preparing for her role.
---
The actress has her own pre-workout ritual to start the day: "I always drink a tablespoon of apple vinegar, water and coffee". 
If you don't drink enough water yet, maybe Wonder Woman will inspire you because Gal claims to drink 1 gallon of water every day! Her breakfast includes a protein-packed meal, while her lunch and dinner are for veggies and lean proteins.
---
9. BE A ROLE MODEL
You can't be Wonder Woman on the silver screen and act the opposite in real life. When Gal Gadot agreed to become a superhero, she took on a much greater responsibility: to be a role model. Yes, Gal is raising two little women at home and a whole generation of fans around the world.
---
As the star shared, "I can't imagine my life without Wonder Woman. It's been so intense and so powerful and had such an impact on my personal life." Gadot said that her character stands for love and hope and acceptance and fighting evil. She loves seeing people dress up as Wonder Woman.