Smart Restaurant Tricks That Make You Order More
You may not realize it, but entering a restaurant is stepping into a psychological experiment. Restaurants are a business; after all, they exist not just to make delicious food, but also to make money. It's in the restaurant's best interest to make its clients eat more, drink more, and spend more. Some of the tricks they use have been perfected over the years through trial and error, some of them take advantage of human psychology. Don't fall for these tricks!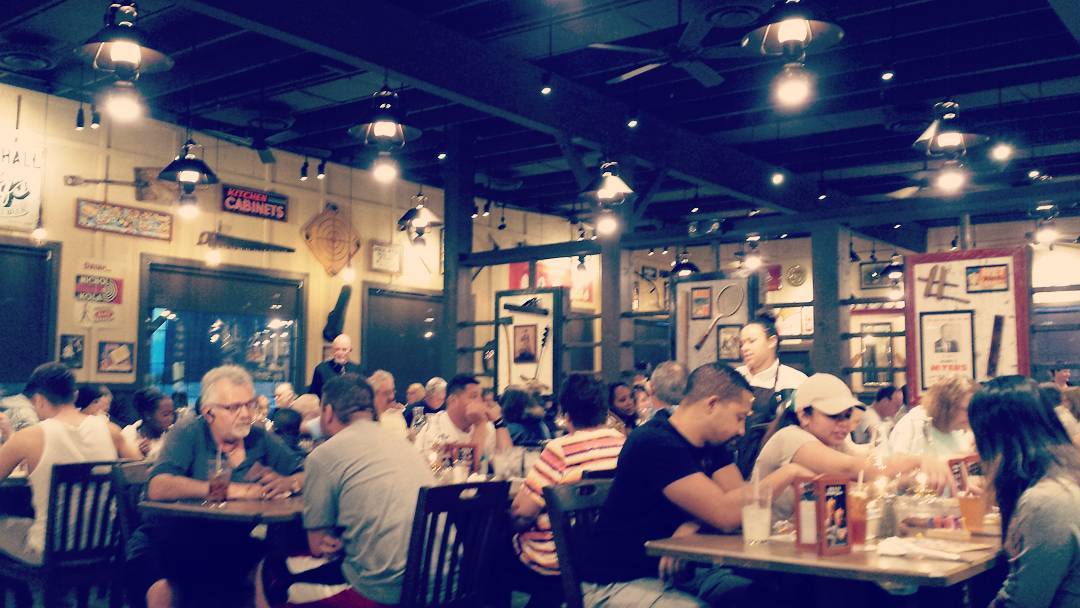 NUMBER TRICKERY
There's a reason why some restaurants have prices that end with .99 and some that end in round numbers. The human brain tends to see the first set of numbers and ignore the rest. Cheaper restaurants will price a menu item $7.99, and even though it's essentially the same as $8, people will think of it as being closer to $7.
More expensive restaurants know that people are willing to spend and are more comfortable ending menu prices in whole numbers.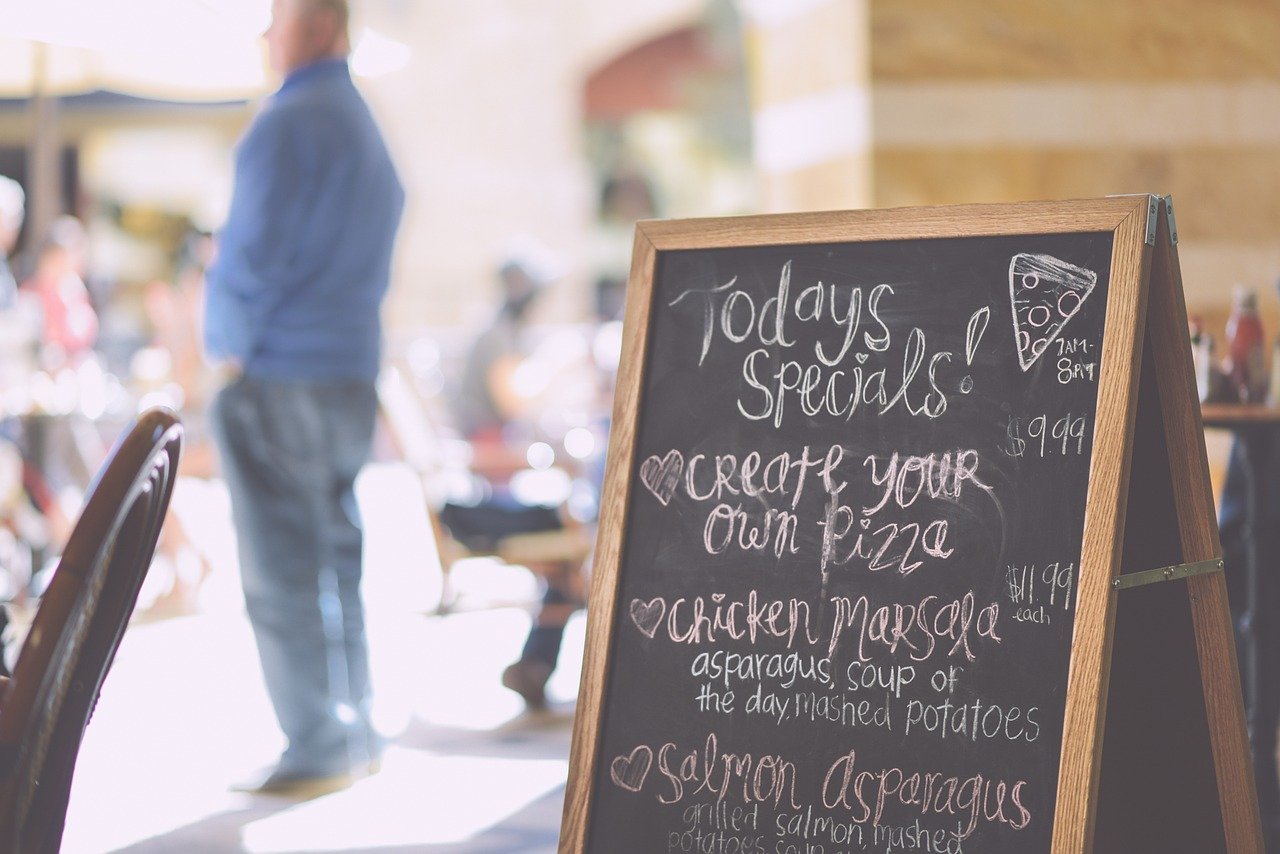 THE SECOND LEAST EXPENSIVE BOTTLE 
Restaurants have realized that most people don't want to seem or feel cheap when they're out for dinner and therefore are more likely to order the second least expensive bottle. They take advantage of this by pricing a cheaper one as the second least expensive and making a big profit.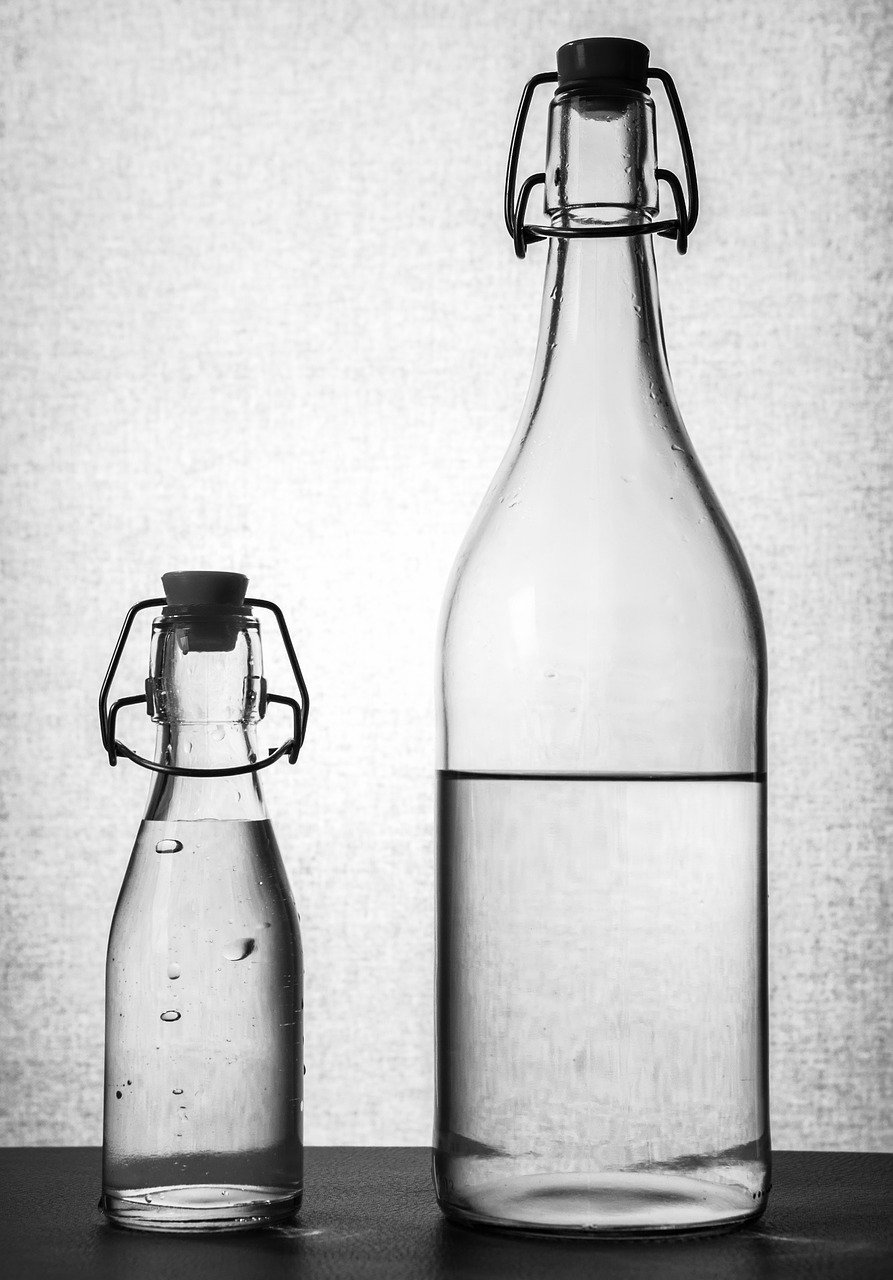 ---
ANCHOR ITEMS
Anchoring was first discovered by psychologists studying business negotiations, so it makes sense that restaurants use anchoring in their largest negotiation tool, the menu. When you see a $40 steak on a menu, it might seem expensive, but if you see an option for a $60 steak, the $40 steak dinner sounds much better.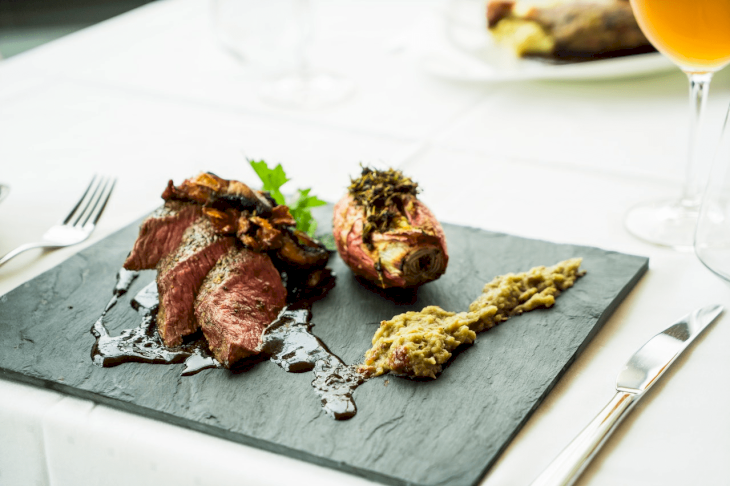 ---
The higher cost option makes it seem like you're getting a better deal for the mid-priced one. Menu's often use this trick to make people buy more expensive things than they usually would.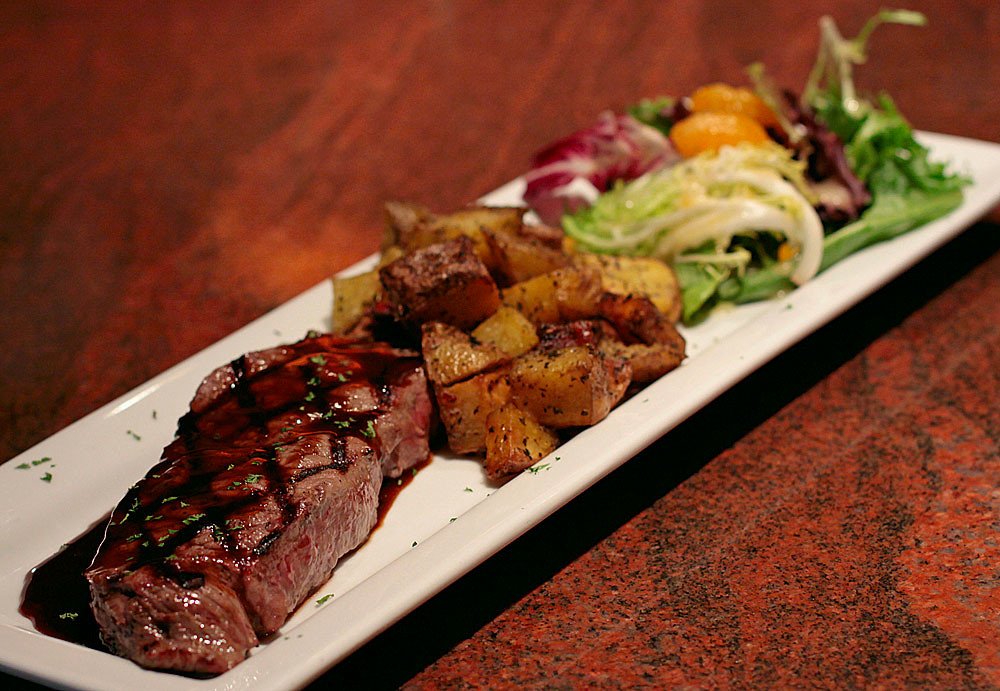 RIGHT NEXT DOOR 
This goes hand in hand with the anchoring effect. Menus will often put items with the highest profit margins next to the most expensive (anchor) item. Compared to a $50 seafood pasta, a $30 bolognese doesn't look so bad.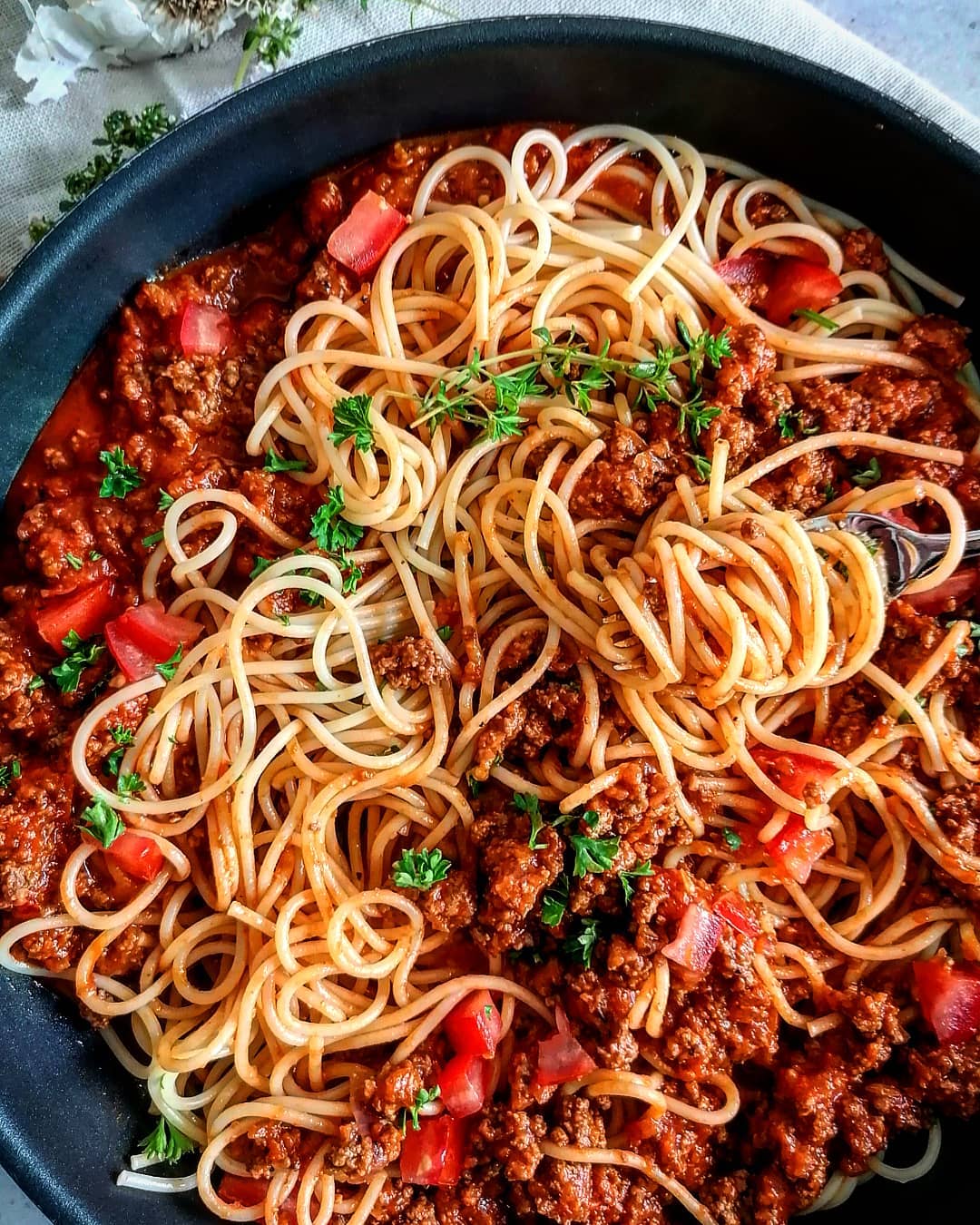 ---
NO DOLLAR SIGNS 
Nicer restaurants want you to spend as much time dining as possible. The longer you stay, the more you'll eat, and the more you'll spend. They know that it's about the experience and people want to relax and enjoy themselves. That's why many restaurants remove dollar signs from menus. The dollar sign reminds people of money and tends to make the customer more financially cautious.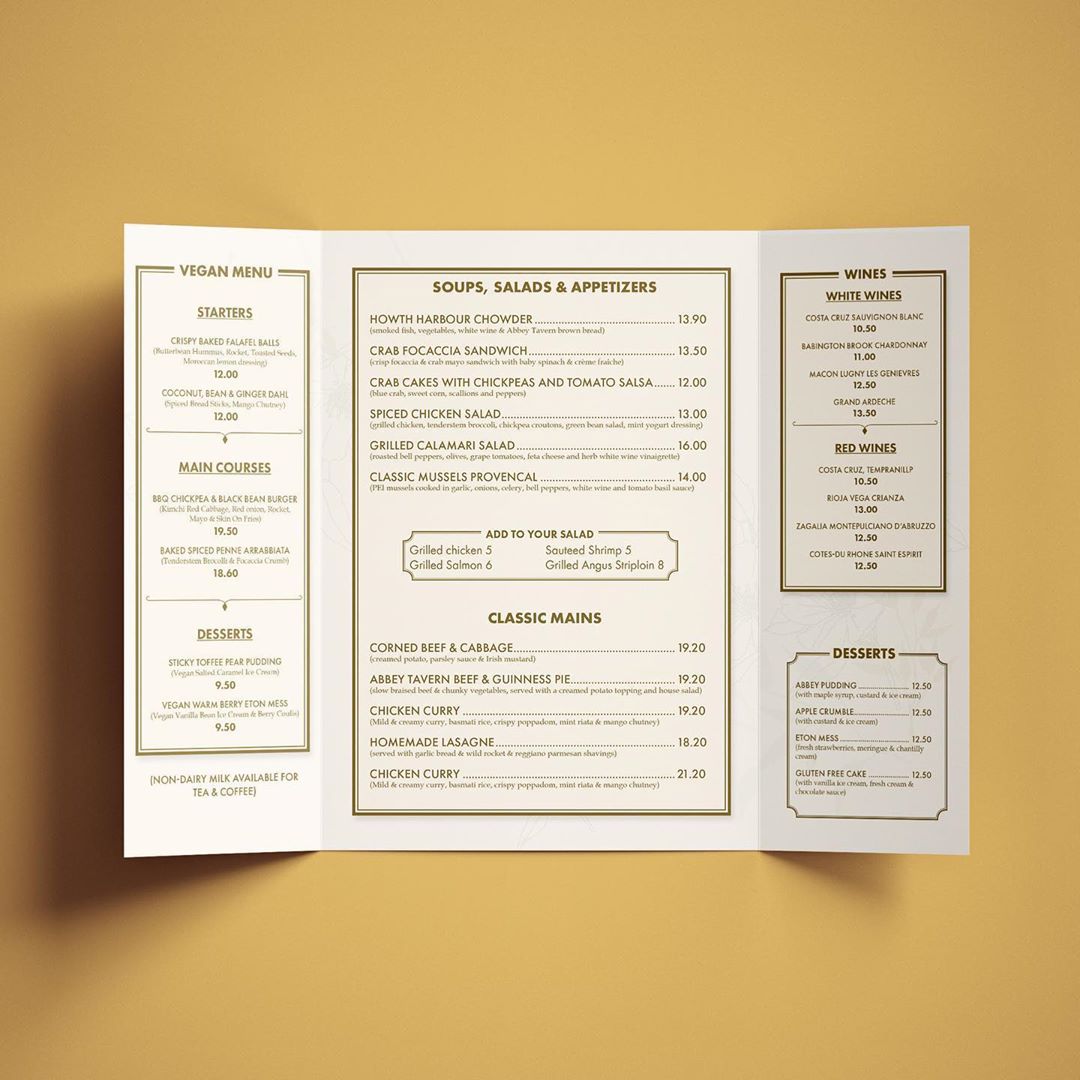 ---
VERY DESCRIPTIVE ADJECTIVES
What would you rather order? Pork ribs, or a slow-cooked rack of ribs marinated in homemade barbeque sauce? It's easy to see how adding descriptors can make a humble dish sound a lot more enticing than it is.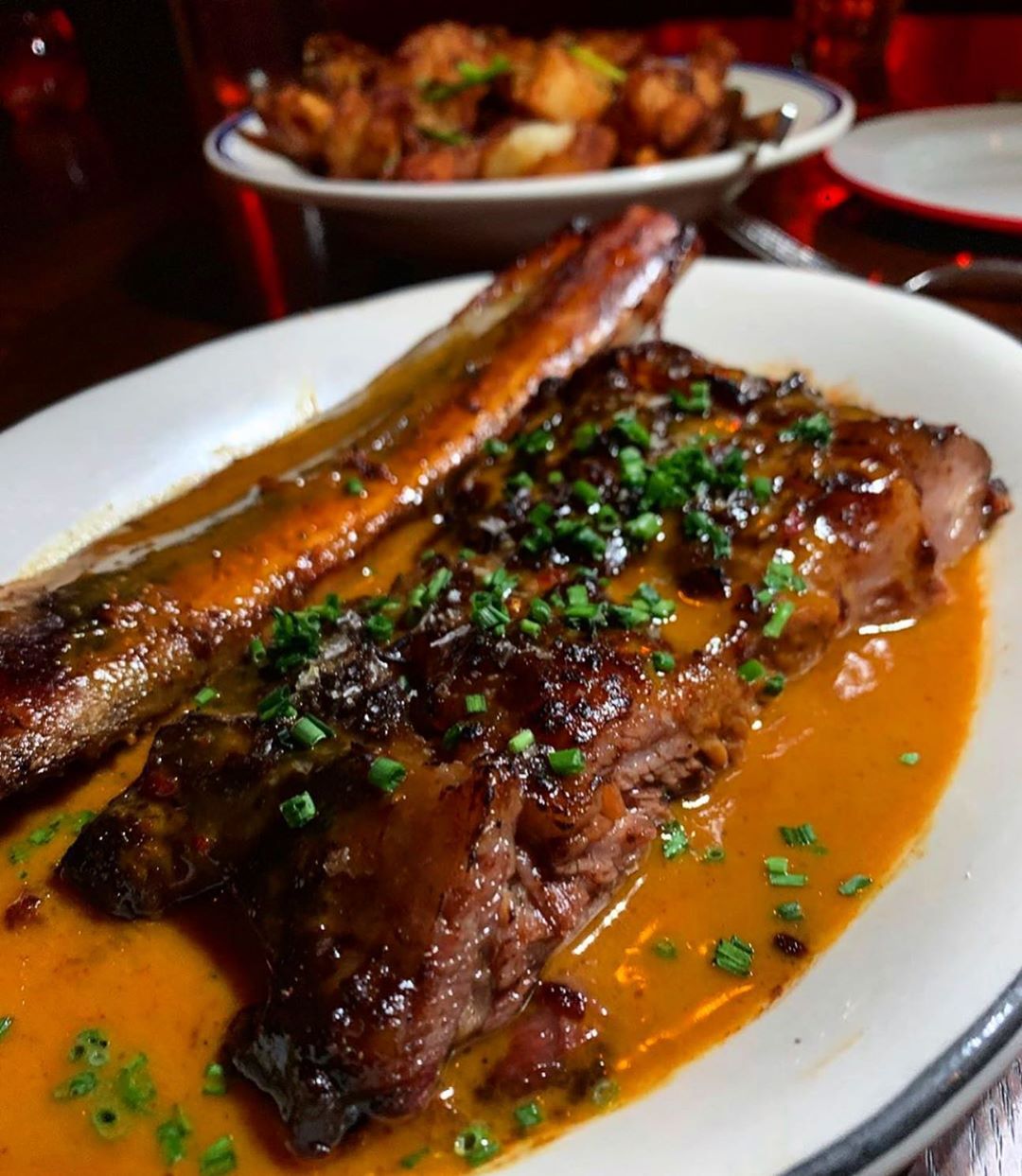 ---
MENU PSYCHOLOGY 
People have studied how long people look at menus, where they look first, and where they are most likely to order. Studies have shown that people automatically look at the top right of a menu and that people tend to order the things they see first. Restaurants will generally put their most expensive menu items in the top right, often with attention-grabbing illustrations.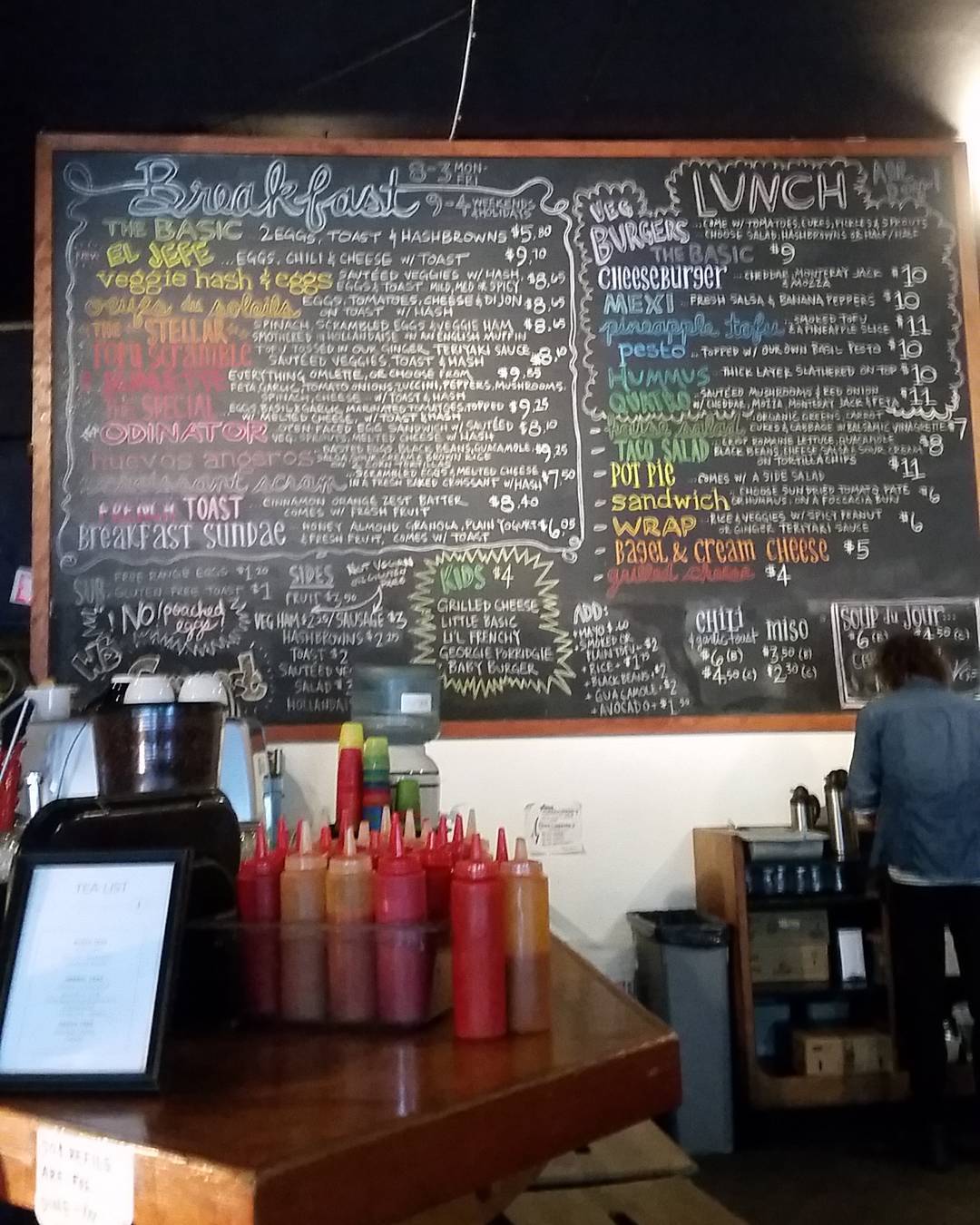 ---
FIRST ITEM  
The first item in a menu section holds a powerful position. The first thing in a section is something everyone reads, and then they skim the rest. Pricing your first option very high can make use of the anchoring effect and make everything else look cheap in comparison. Or, a moderately priced, high-profit margin, first option can be made to seem more enticing by virtue of its position.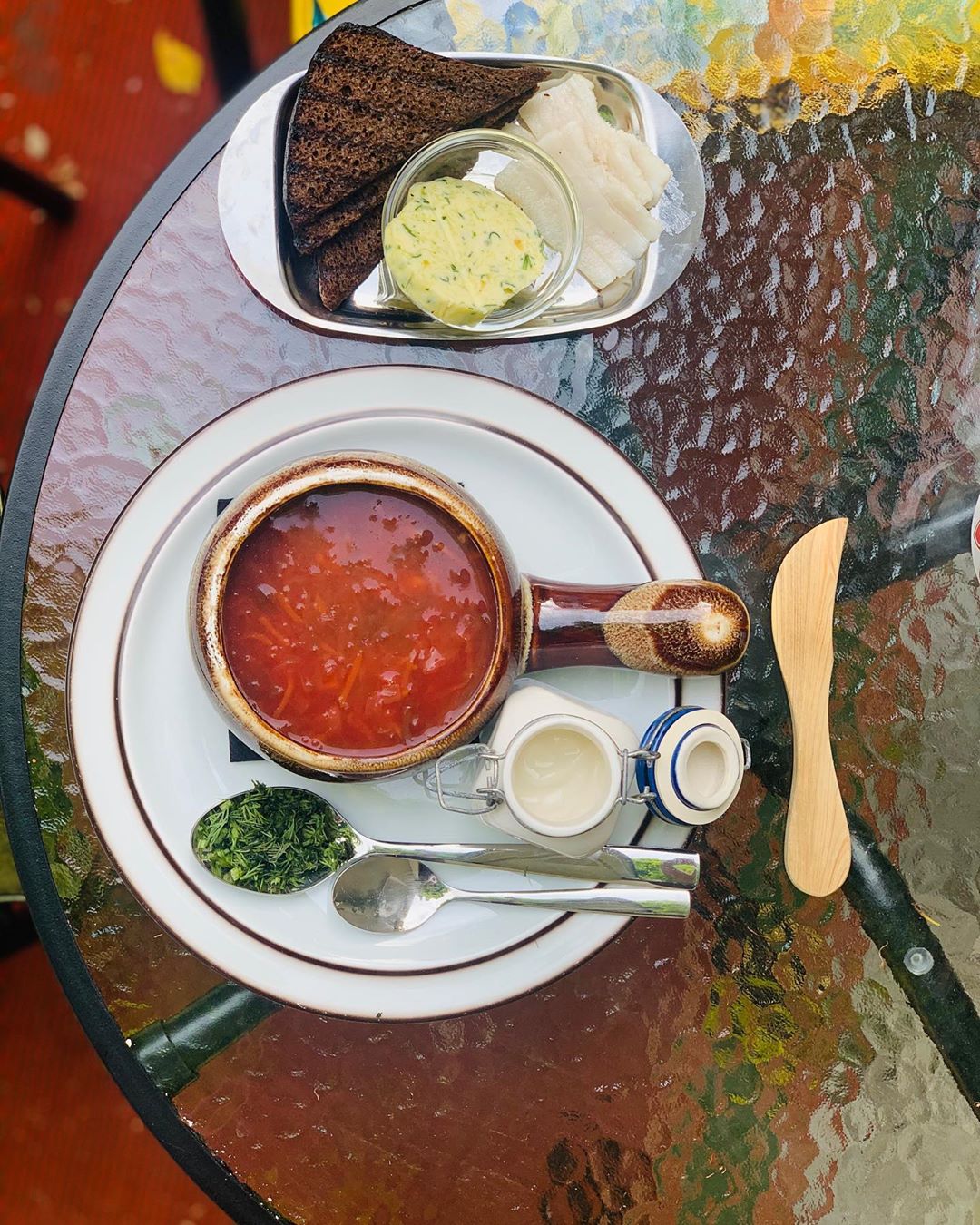 ---
BOXES 
Another discovery of menu engineers, boxes may seem like a simple design choice, but the overall aesthetic of the menu, the use of negative space, and the way different items are separated have a big effect on what gets ordered.  Boxes are perfect for highlighting a certain dish or a special; often, higher-priced items.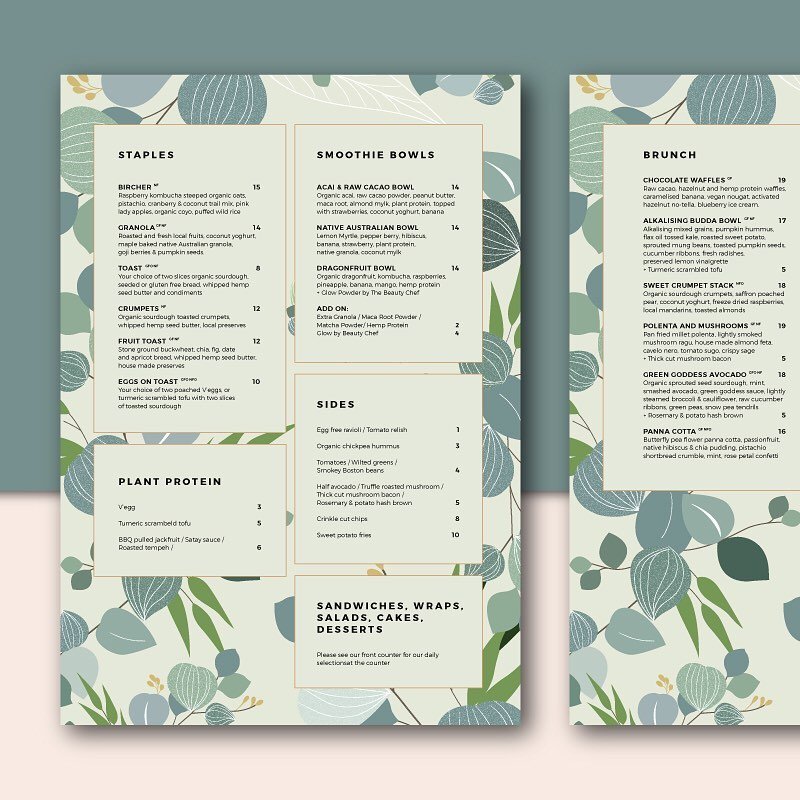 CHEF SPECIALS 
There are a lot of ways of drawing attention to different elements of a menu. A Chef Specials section might occasionally have dishes that the head chef truly loves, but more often than not, the chef specials are just high-profit margin items. 
---
NESTING 
Restaurants don't want you to be able to compare prices easily. These comparisons often allow people to make choices based on money rather than their stomachs. When you see prices tucked away above or below a menu item instead of all the way to the right with all the other prices, that's a menu engineer at work trying to make it more difficult for you to compare prices.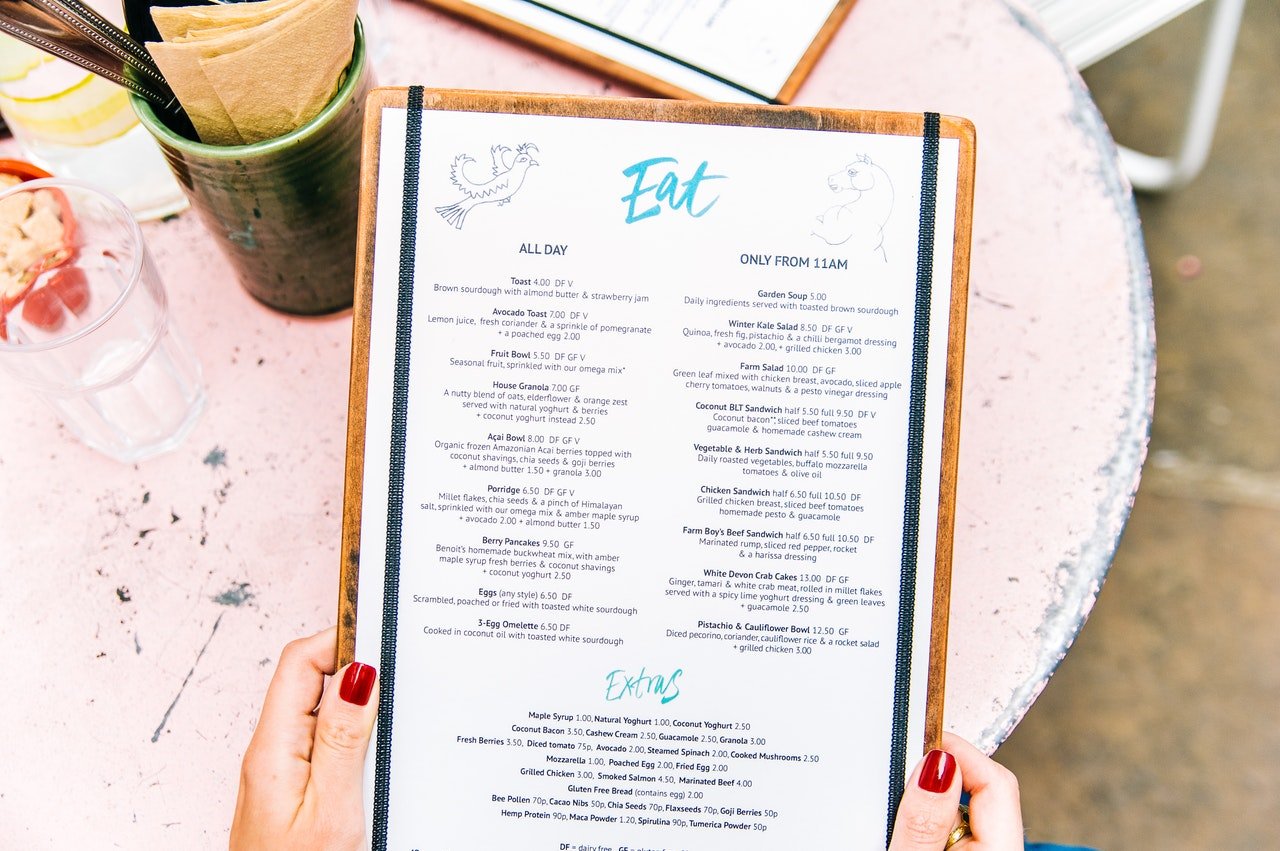 ---
PHOTOS 
There's an art to using photos well in a menu. It depends on the type of restaurant, but generally, a few well-crafted photos are huge attention grabbers. Humans are visual creatures, and seeing a photo of the food makes us want that food. Restaurants take advantage of this by putting photos of their high-profit dishes on the menu.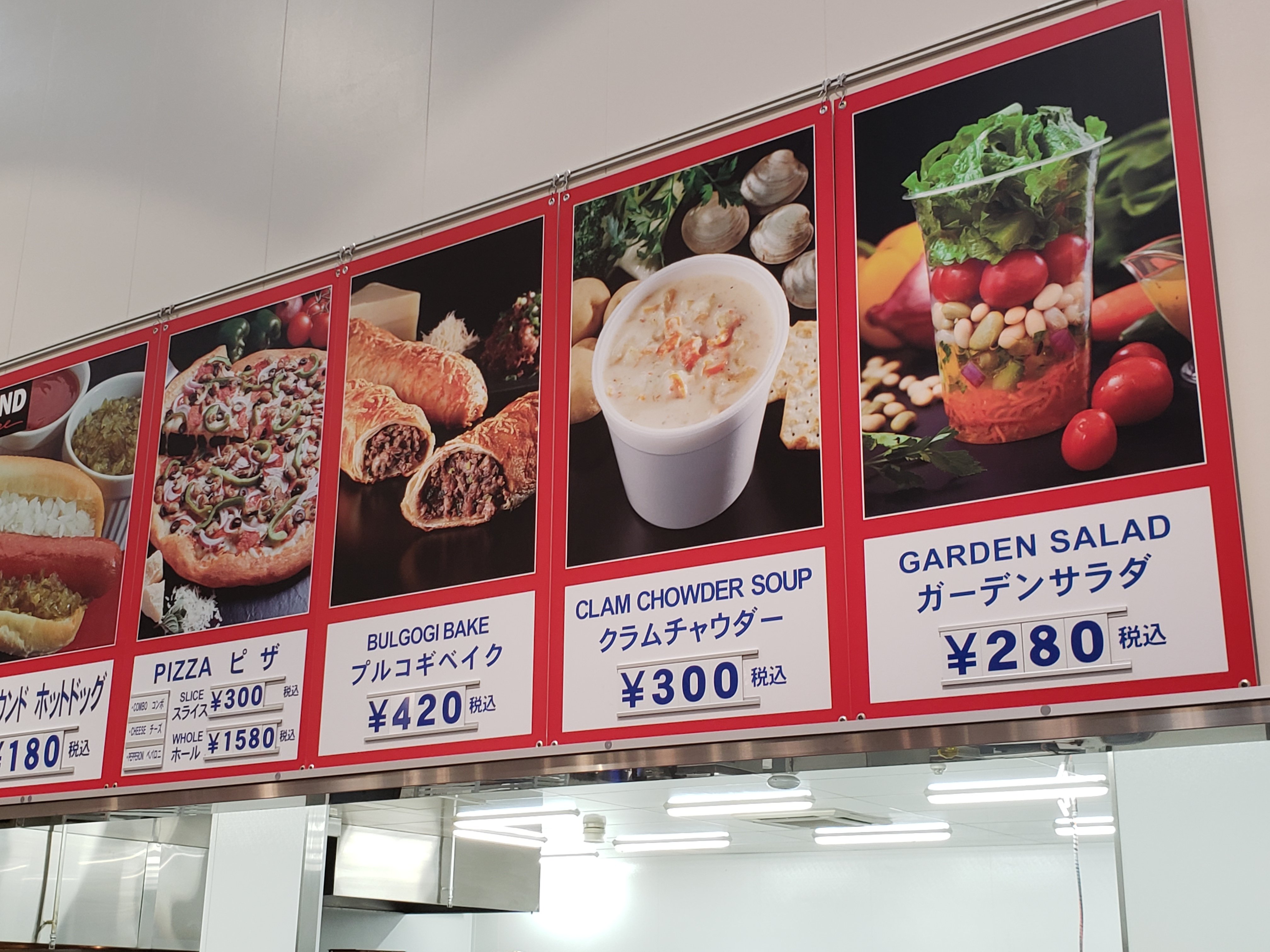 ---
THE MUSIC 
Scientists have found that slower, downtempo music makes people feel relaxed and comfortable. High-end restaurants use this to their advantage by creating an environment where people forget about the time and order a few more dishes and desserts.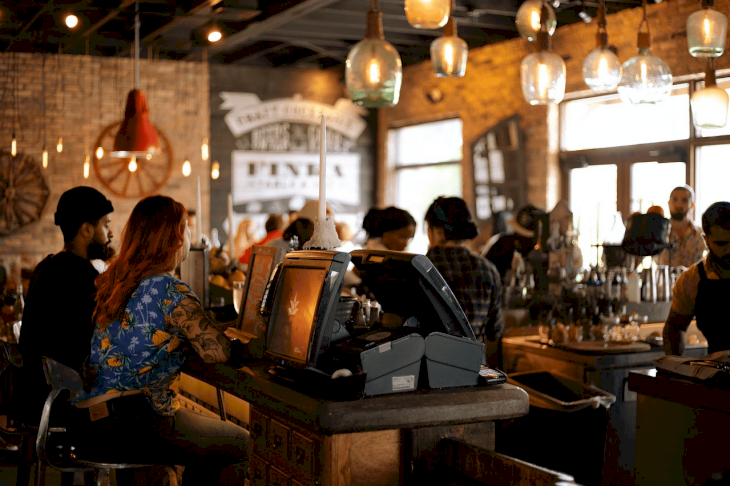 ---
Restaurants that have a high turnover want people in and out as fast as possible and play quicker upbeat music to keep people energized. It's not uncommon to see the same restaurant play different kinds of music based on whether it's lunch rush or dinner rush.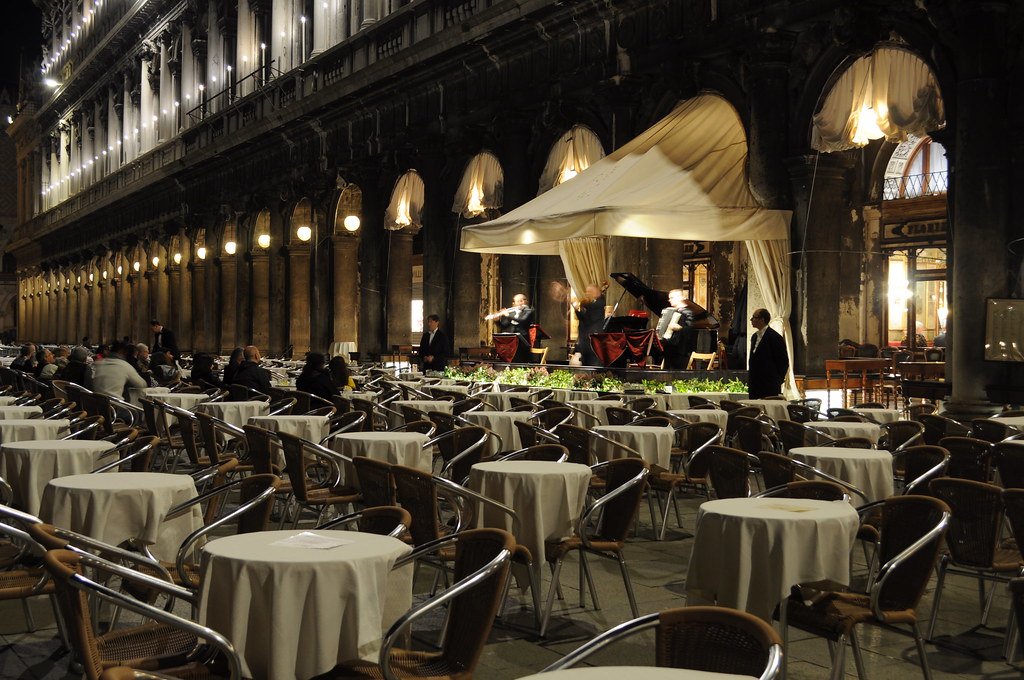 LIGHTING 
Like with music, the goal with lighting is to enhance the environment you want to create. Warm, soft lights make people feel relaxed and, therefore, more likely to spend time and money. Harsher, brighter lights keep people busy and moving.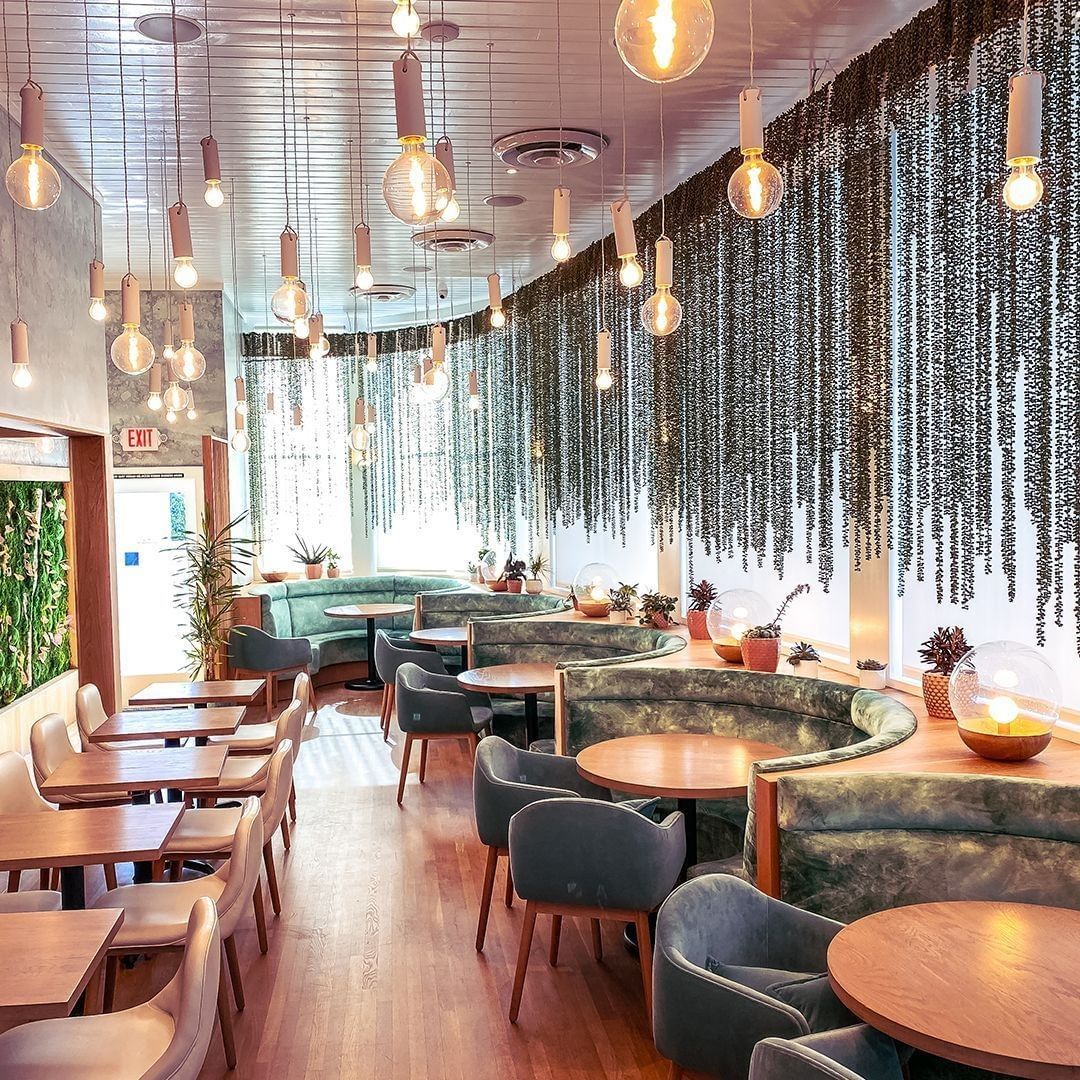 ---
COLORS 
Color psychology has been used for menu and restaurant designs for decades now. For example, red is an exciting color and has been found to increase heart rate and stimulate hunger, but isn't very calming. Restaurants that rely on high turnovers, like fast food places, often use a lot of red to get people in and out.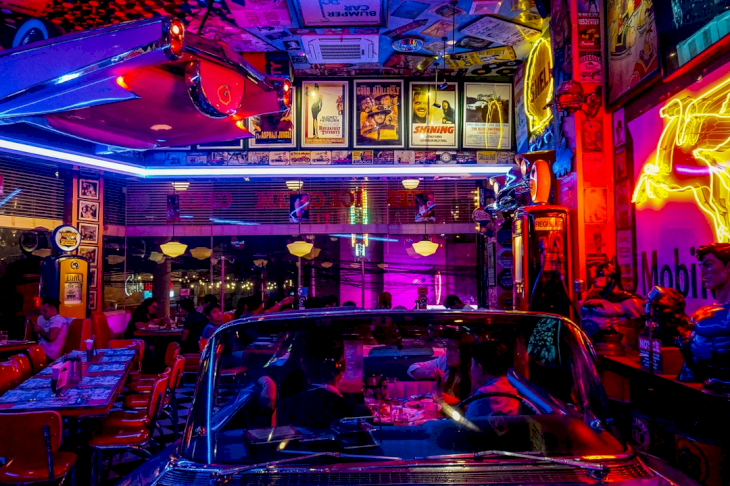 ---
Orange makes people happy and cheerful, so it goes well with dessert places. White and brown are soothing colors and are used more in upscale eating establishments.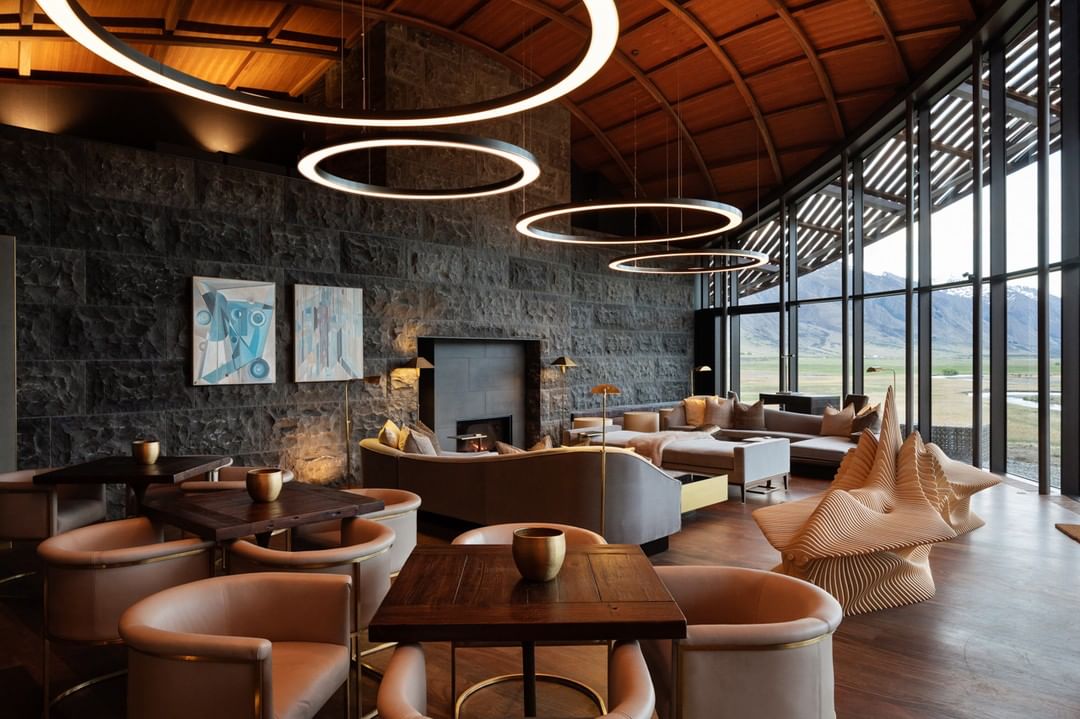 ETHNIC NAMES  
There really is no difference between Murgh Malai Tikka and Chunks of Buttered Chicken, but the ethnic name makes it sound much better. The same thing is even more true for Italian restaurants. Spaghetti Pomodoro literally translates to tomato noodles from Italian to English, it's no wonder they stick to the ethnic names.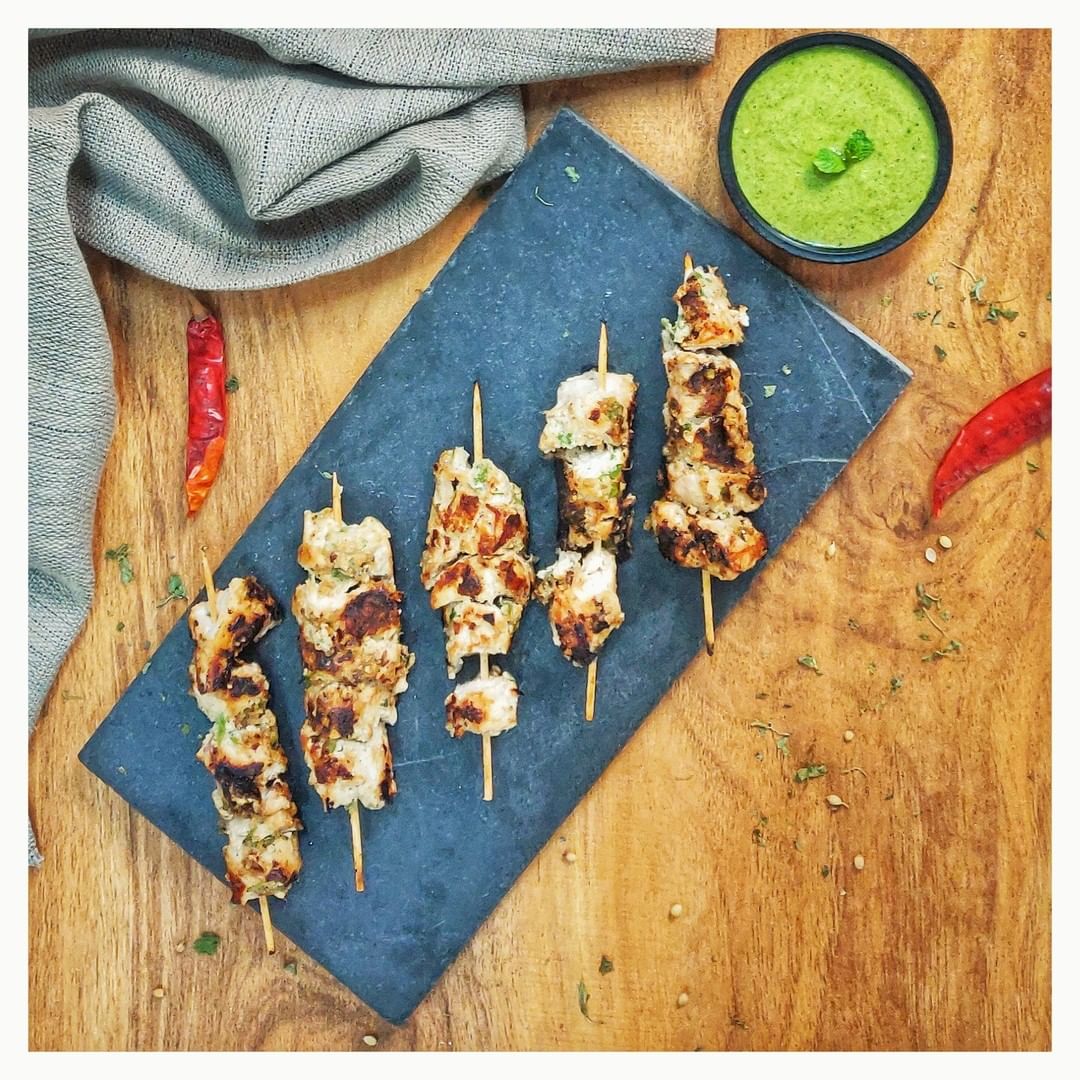 ---
FAMILY CONNECTION  
Restaurants will snatch any advantage they can get, and that includes using your family against you. Gooey chocolate chip cookies might sound great on a menu, but Grandma's gooey chocolate chip cookies sound even better. Restaurants usually charge a little more for items that make a family connection, even if it's a lie.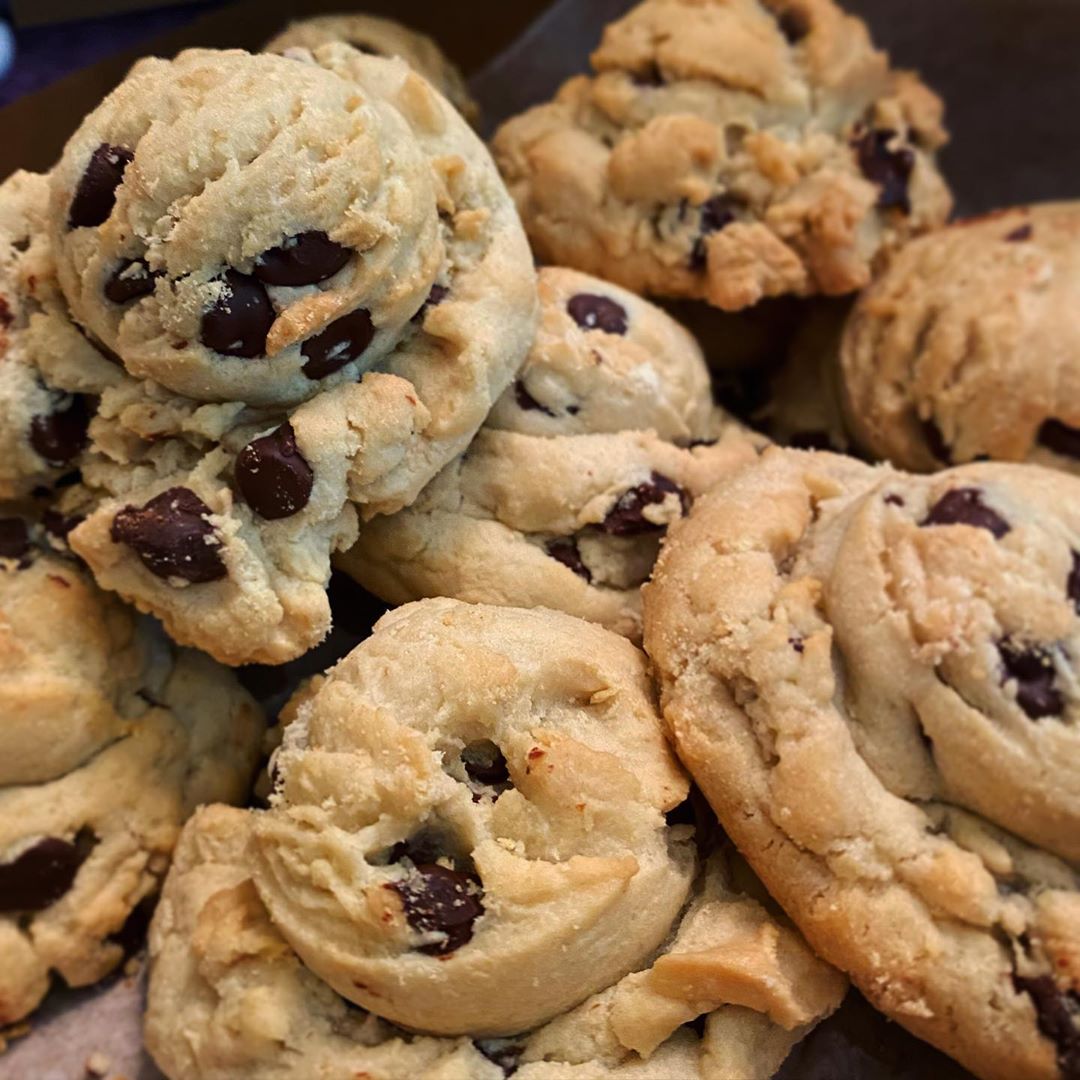 ---
BRAND CONNECTIONS  
Restaurants and brands are businesses that have realized that partnerships between them can get rewards for both. A great example of this is TGIF's Jack Daniels BBQ sauce. Fans of the beverage like the idea of having one of their favorite drinks in the sauce and are willing not to just order a lot of it, but to pay more for it as well.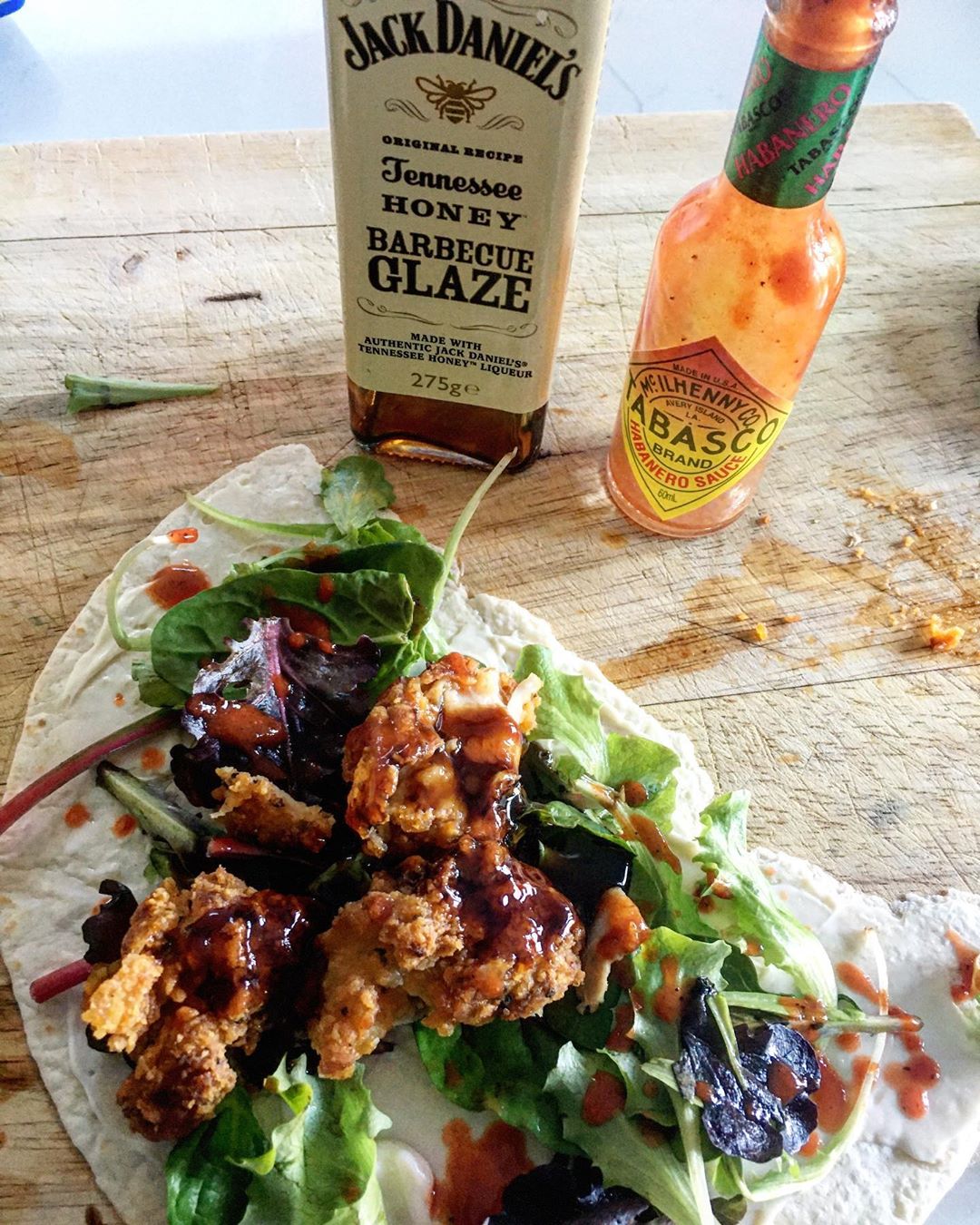 ---
7 ITEMS
Scientists have found that too many choices can be confusing for people. More choices mean more deliberation and a higher chance of later regretting not trying something else. The sweet spot seems to be seven, so most upscale menus will keep seven or fewer options per section or page.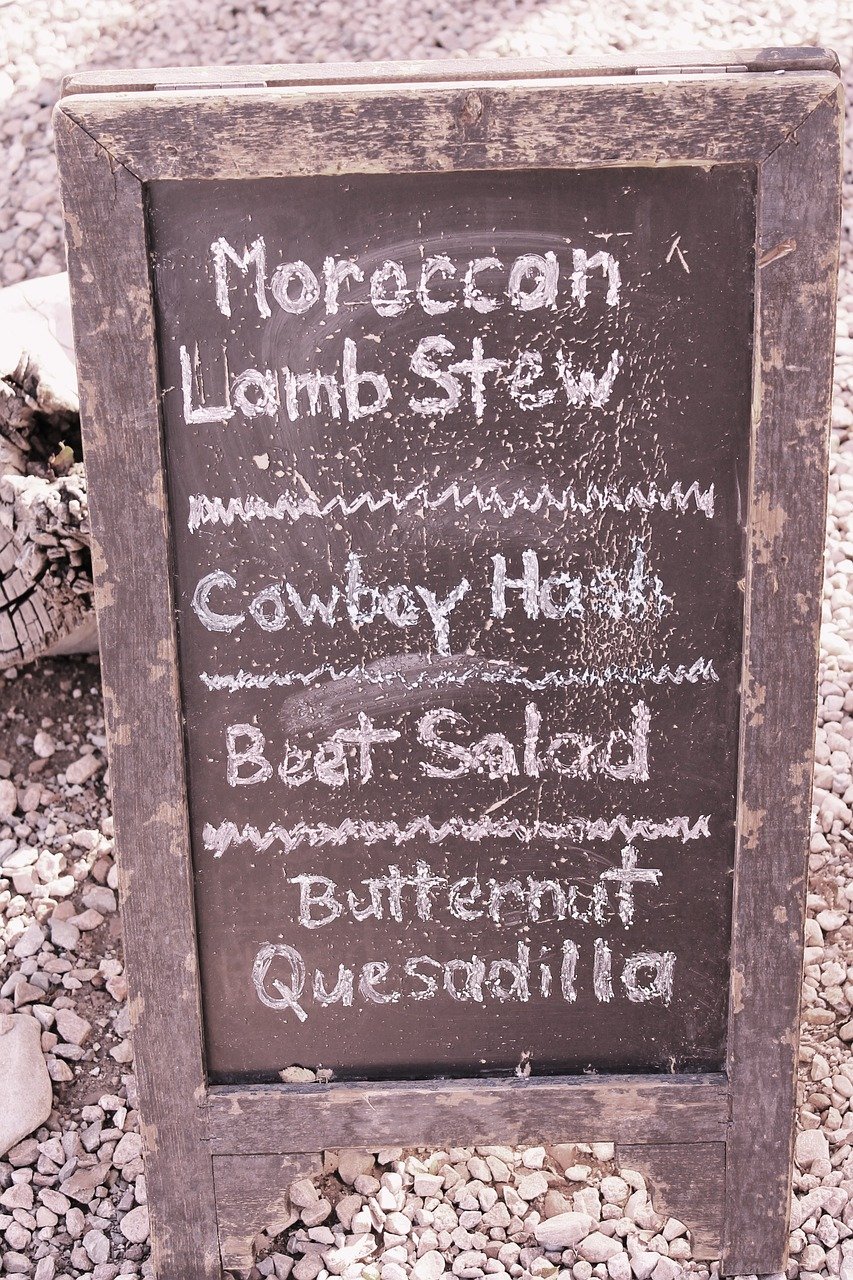 ---
PERSONAL RECOMMENDATIONS  
Service staff is trained to know how to get the most from customers. One common trick is to help a customer by recommending the cheaper of two options to gain their trust so that they can sell them something more expensive later.
---
"Oh, the $10 burger is actually my favorite, so I would recommend it over the $12 burger" is a great way to build trust. When the waiter next recommends an expensive dish or dessert, the customer is more likely to go along with it. 
DOWN SELLING  
Good waiters are a mix of amateur psychologists and salespeople. They use a variety of methods to make people spend more than they usually would. A common trick is to recommend a very expensive dish, and then suggest a slightly cheaper alternative. The cheaper option seems like a better deal, but it's still more expensive than what the customer might have originally wanted to get.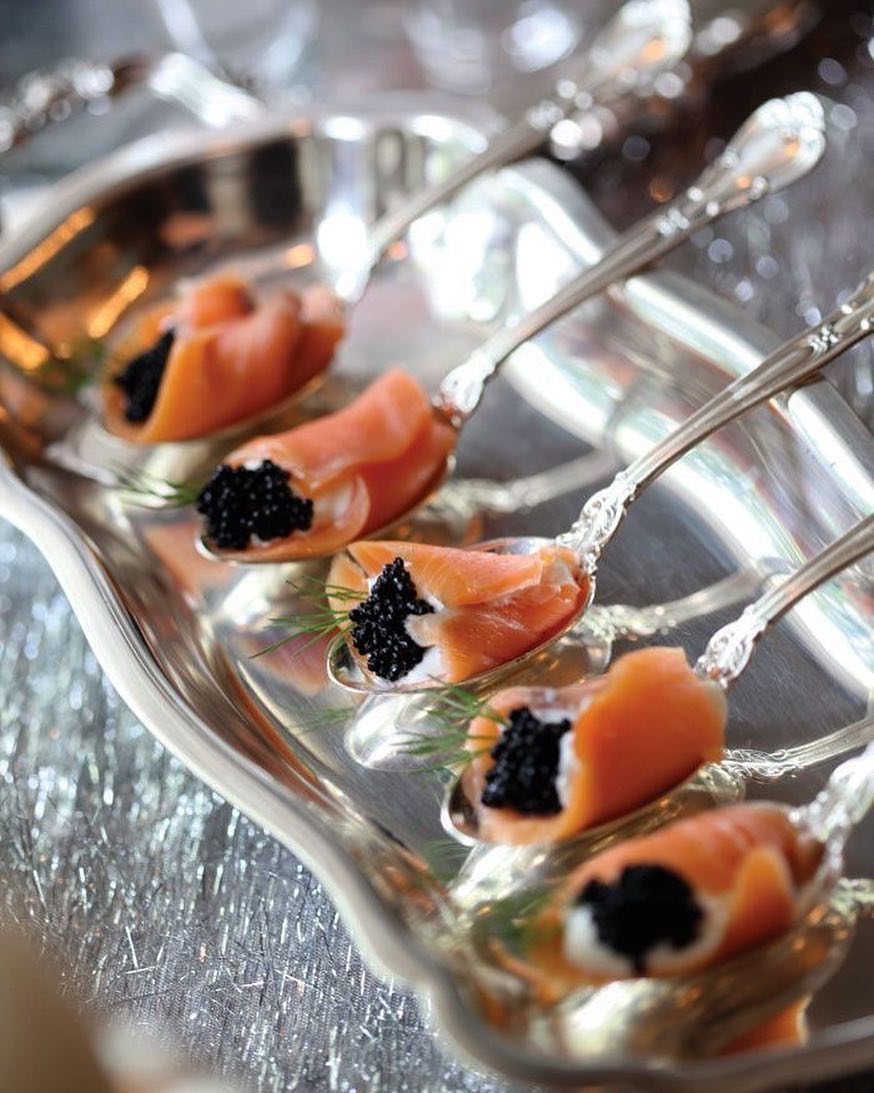 ---
EXCLUSIVITY 
The rarer something is, the more value it seems to have. You'll be willing to pay more for the limited fish than for regular fish. When you hear that a menu item is 'seasonal' or that it's limited, you are more likely to try it now, before the opportunity doesn't exist anymore. Fast food restaurants that have limited runs of special items use the principle of exclusivity to boost their sales.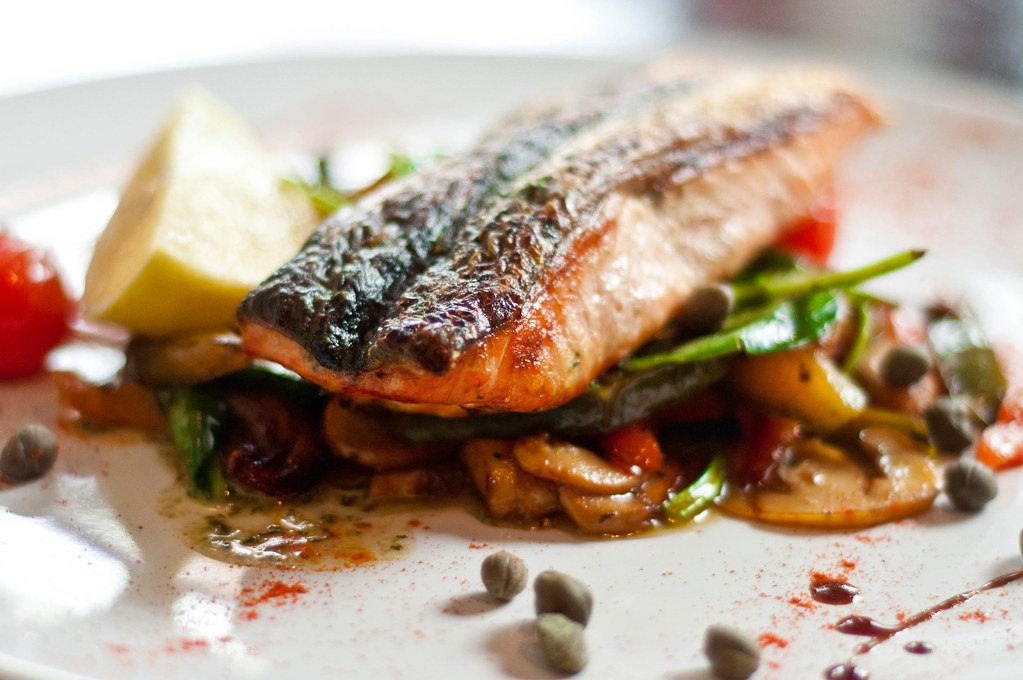 ---
FLAT OR SPARKLING?
Waitstaff understands that for many people, going out is a chance for people not just to eat and relax, but also to show off. When you order water, and the reply is "Flat or sparkling?" with a big smile, it's tough to say just regular tap water would be fine.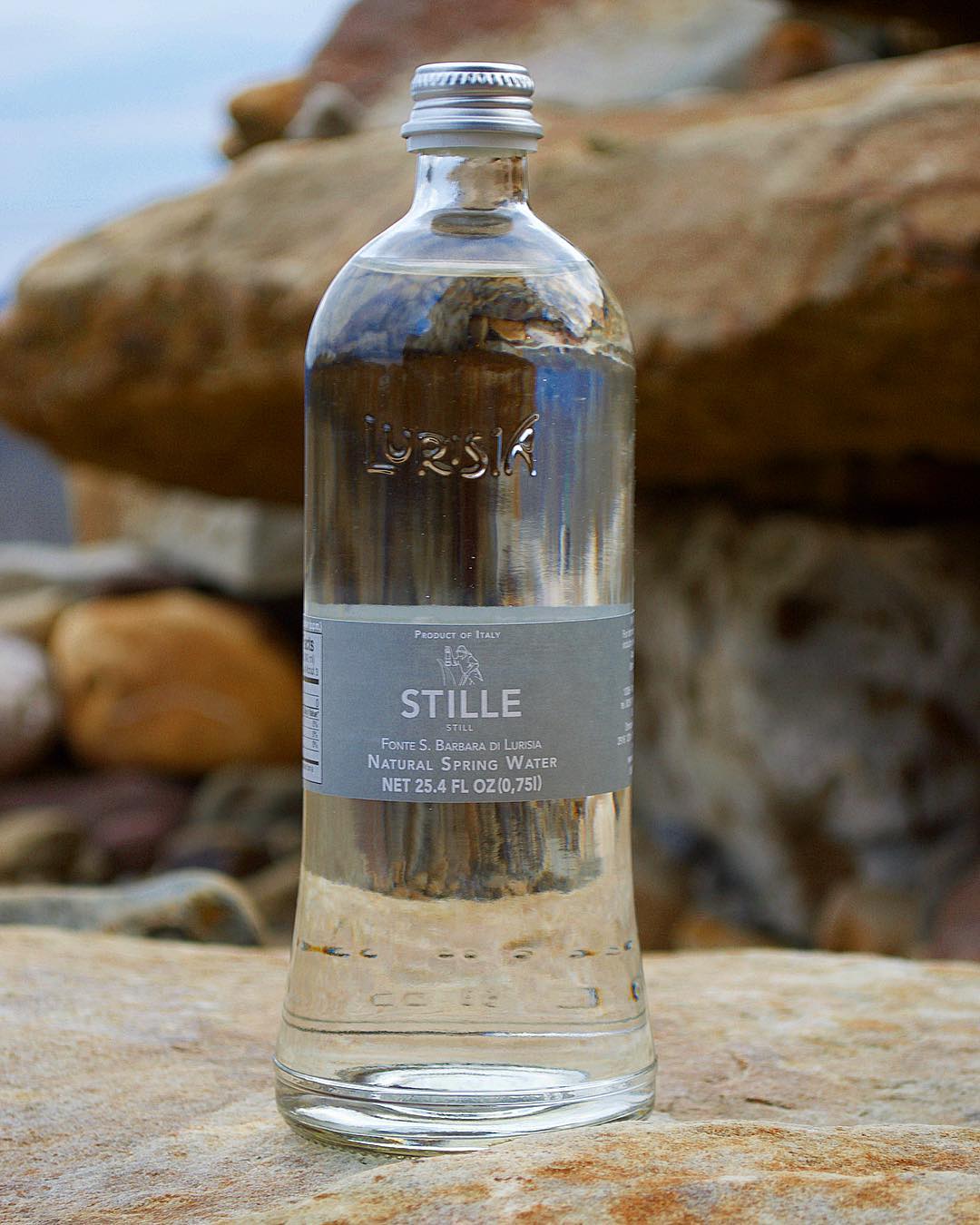 ---
DRINKS FIRST 
It's pretty standard now to get drinks first when you go out. It makes practical sense, drinks get to your table quicker than a meal, you're probably going to have a few beverages anyway. Scientifically though, the same loss of inhibition that makes people more comfortable after a drink works to make you order more than you usually would.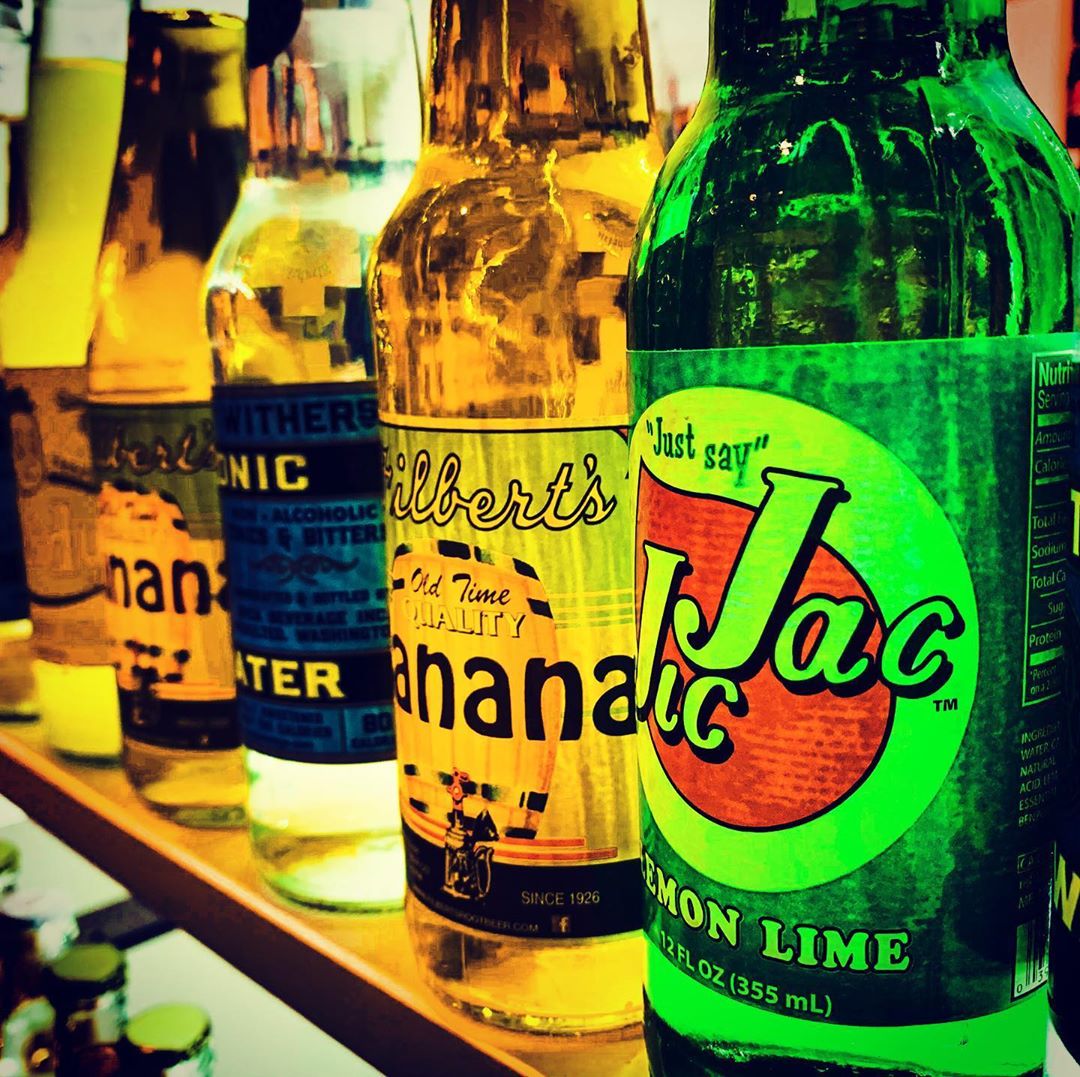 ---
AMUSE-BOUCHE 
Literally "mouth amuser" in French, an amuse-bouche is the free, usually small, food items that you get at a table when you sit down. Traditionally, it's to give patrons a sense of what kind of food they can expect, and, it's a nice welcoming gesture. Psychologically though, getting something for free makes people feel grateful and, therefore, more likely to spend more.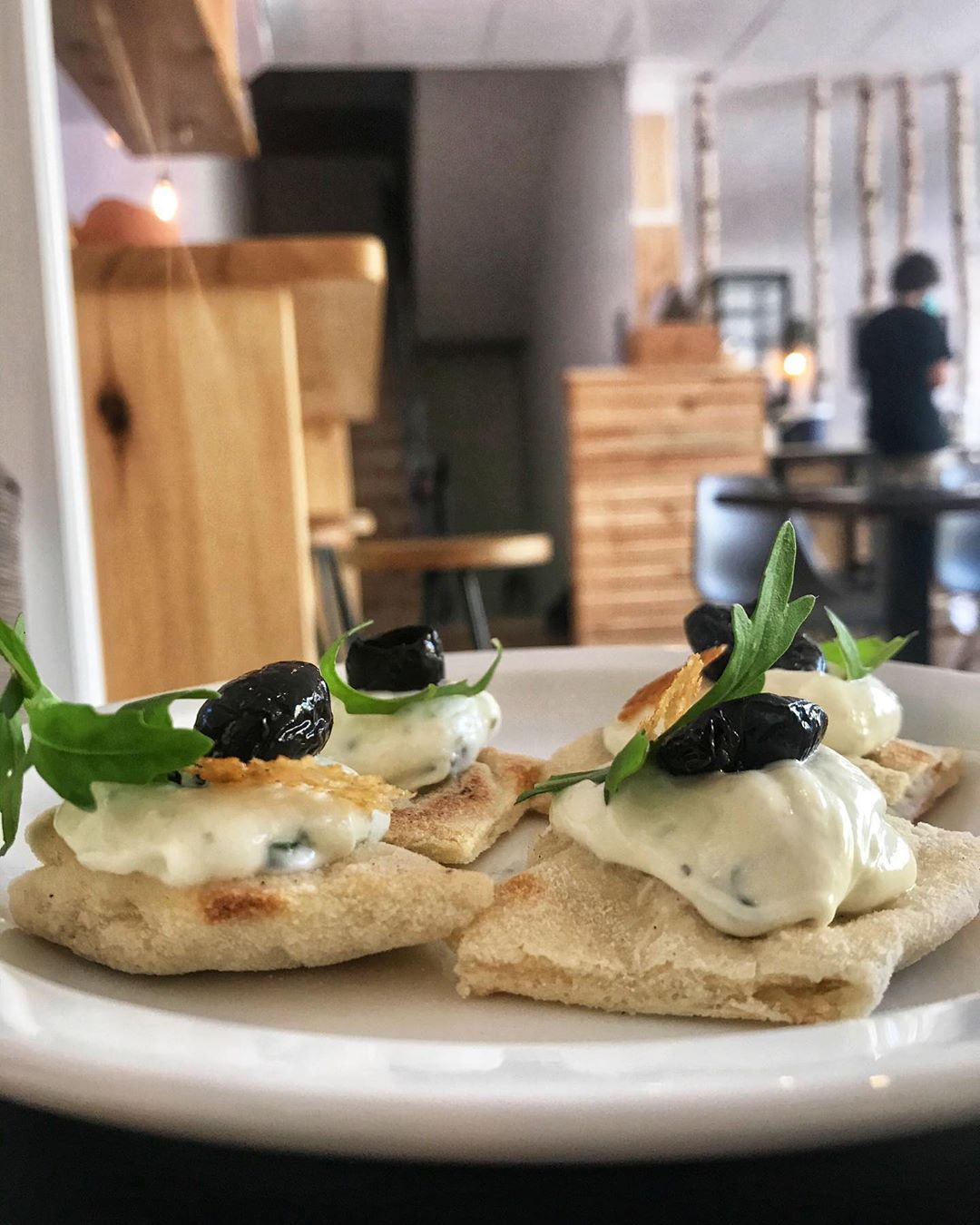 ---
TABLE TALKERS
Table talkers are those little cards that sit on the table highlighting deals or offers. They are the restaurant equivalent of candy at the checkout aisle of a supermarket. The deals are almost always highly profitable to the establishment, and having them right in front of customers all the time makes it more likely that they will impulsively order it.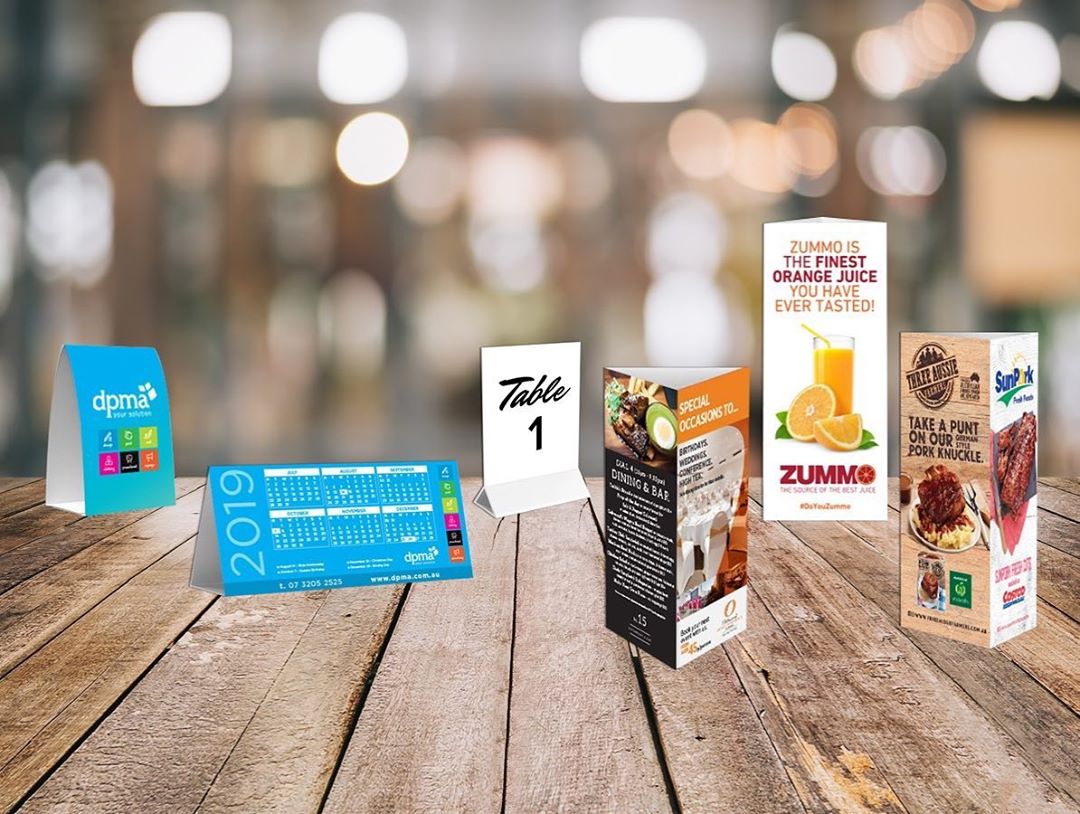 ---
EXCITING DISHES   
Most high-end restaurants have a few eye-catching dishes that spark the interest of customers. If you've ever noticed a loud, delicious smelling, sizzling plate on the way to another table and then asked a waiter for the same, you might have fallen for a trick. Some restaurants will send an attention-grabbing dish around the dining area even if no one has ordered it.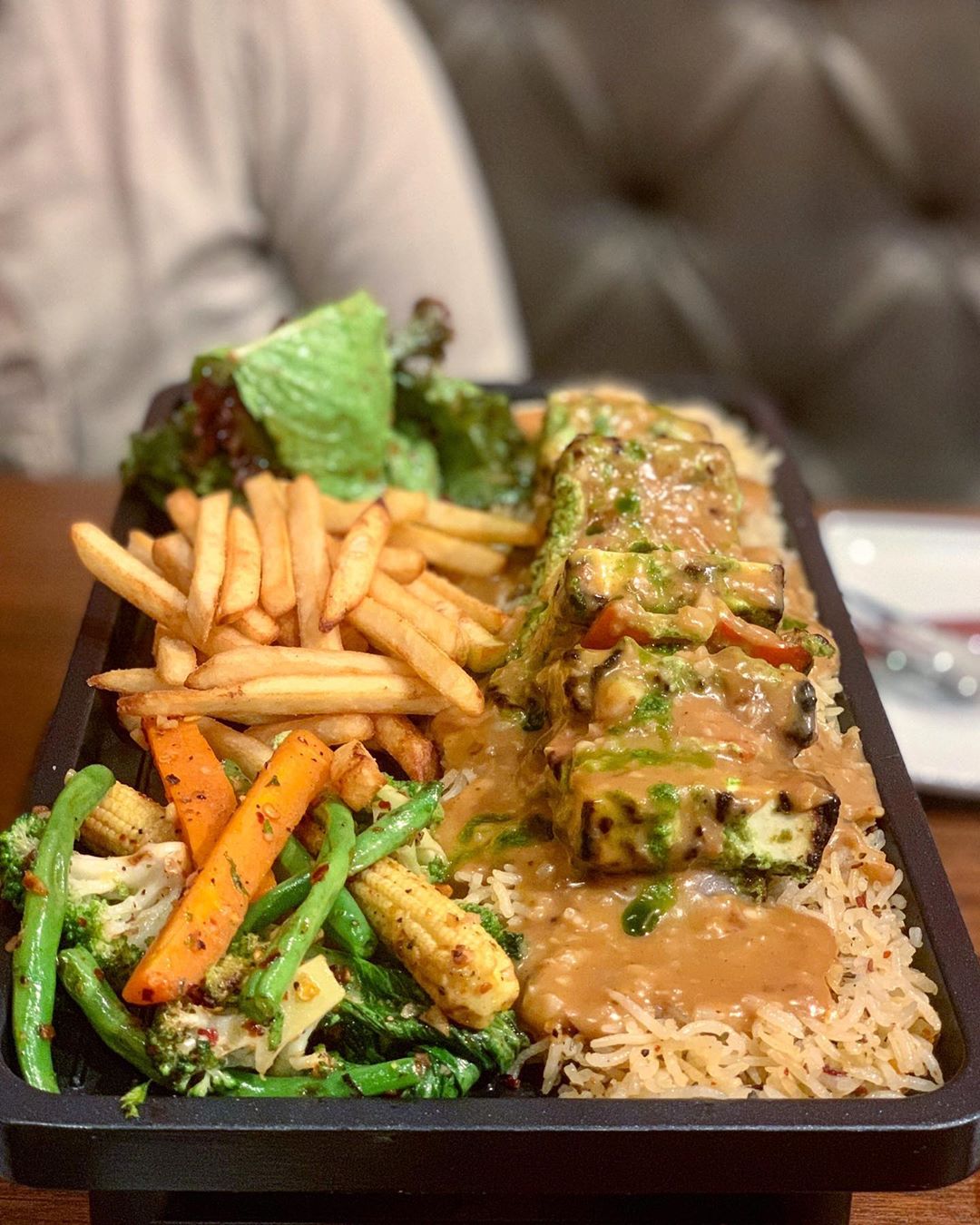 ---
PLATE SIZES 
The Delbouf illusion is a well-known phenomenon related to size perception. Basically, the size of the plate has an effect on how much food you think you're getting. Put the same amount of food on a small plate and a big plate, and the amount of food on the small plate will seem like more than on the big plate.
---
BRUNCH 
Brunch's popularity has skyrocketed in the past few years. Brunch is great! Eating breakfast food in the afternoon, what's not to love? The thing is, restaurants can charge a lot more for relatively cheap breakfast dishes if they're served for lunch. The drinks are usually the cheapest they can find mixed with concentrated orange juice.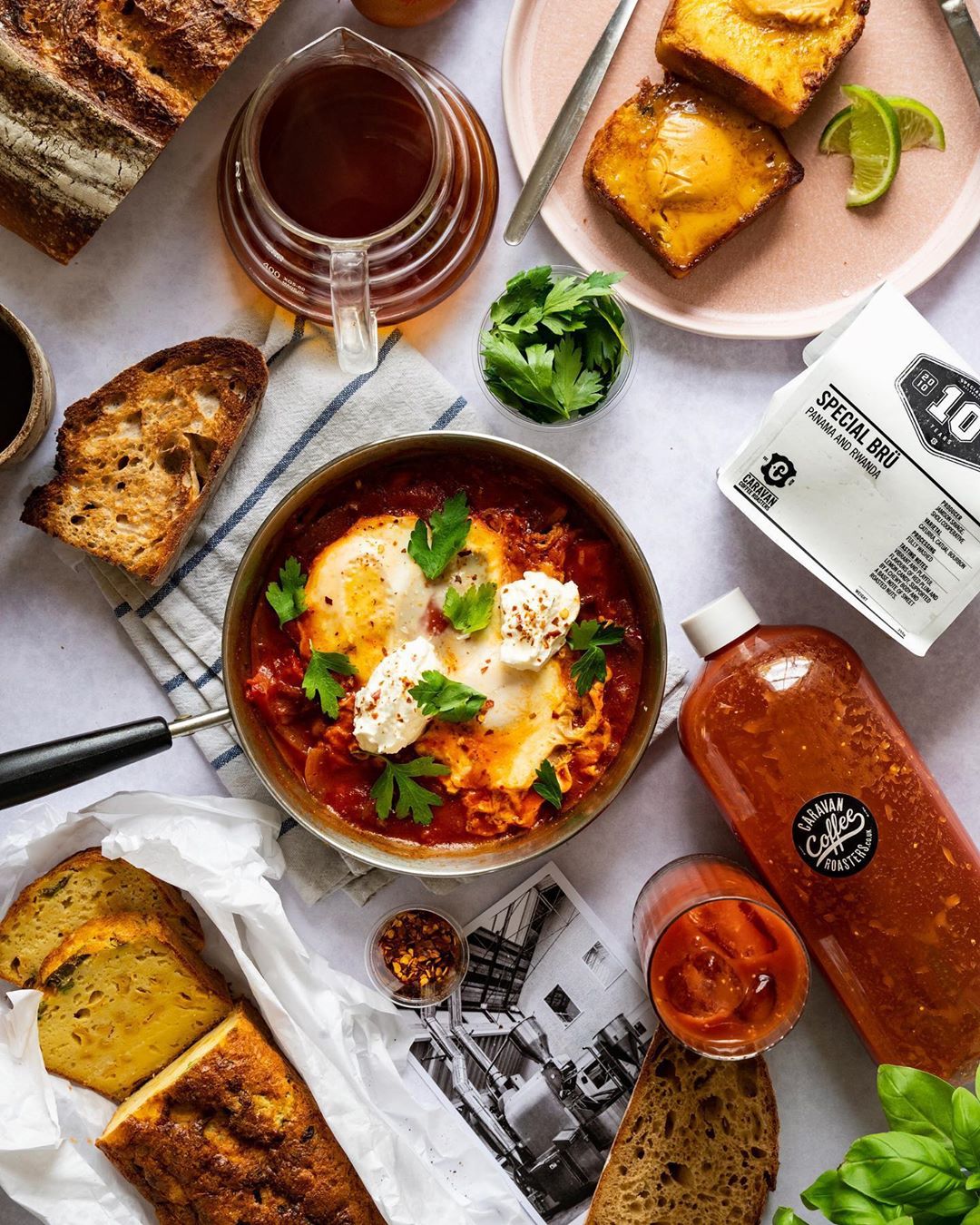 ---
From the moment you walk into a restaurant, everything around you has been crafted to make you spend more. The ambiance, the menu, the server, the way the food looks, everything has been carefully chosen to make the restaurant as much money as possible. You can't really blame them, but it's good to be aware of the tricks that they use so that you don't fall for them!
Sources: Reader's Digest, The Telegraph, The Daily Meal, Cornell, BBC, Upserve, 99 Designs, The New York Times, MDLinx, Innermost, Seasons Coffee, Eat This, The Guardian